Keeping it cool
Global sportswear company, KYMIRA Sport, launches summer workout gear to keep cool AND boost performance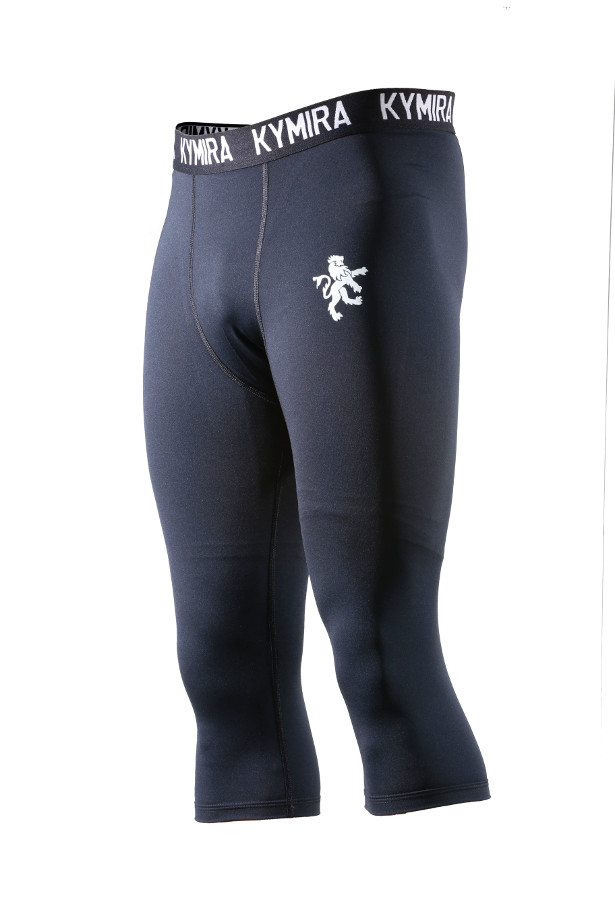 KYMIRA Sport, globally renowned performance and recovery enhancing sportswear expert, has recently added to its collection of human powered thermal sportswear, by launching an innovative range of ¾ length leggings, with infrared technology. This new range keeps the wearer cool and prevents over heating when exercising and training in warmer temperatures.
Made from a lightweight infrared emitting fabric using KYnergy infrared technology, the leggings regulate body temperature to improve the wearer's performance due to the active minerals that are embedded into the fabric. The minerals capture the energy produced by the human body during exercise and re-emit it back into muscles, providing increased circulation, increased tissue oxygen levels by up to 20% and pain relief, especially reducing delayed onset muscle soreness. (DOMS)
Tim Brownstone, CEO and Founder of KYMIRA Sport, commented: "We're delighted to be offering a new range of summer workout leggings, adding to our already extensive range of globally renowned garments. Designed with our KYnergy infrared technology, the leggings will assist pro and amateur athletes, especially those partaking in outdoor sports, in regulating their body temperature and enhancing their performance and recovery time."
The new ¾ length leggings are available in sizes XS – XL. For more information please visit: www.kymirasport.com
An  exfoliant  to  detoxify  and  renew  the  skin  while  replenishing  depleted  proteins   and  nutrients.       Formulated  for  all  skin  types.  Removes  oil  build-­‐up  and  grime  while  restoring   fatigued  skin  caused  by  stress,  pollution,  and  exposure  to  smoke  using   hydrogenated  jojoba  oil  (beads)  and  Omega-­‐6  fatty  acids.  The  scrub  is  infused   with  coffee  bean  essential  oil  to  stimulate  the  skin's  renewal  process  while   coconut  shell  charcoal  works  to  detoxify  pores  and  diminish  impurities  without   over-­‐drying  the  skin.     Key  Benefits:
• Removes  excess  oil.   • Gently  exfoliates  the  skin.   • Energizes  the  skin.   • Removes  toxins  and  grime.   • Blemish  control.   • Infuses  nutrients  and  amino  acids  to  improve  skin  health.
Ingredients:  Cocos  Nucifera  (Coconut)  Shell  Charcoal,  Dimethyl  Sulfone  (MSM),  Jojoba  Esters  (Jojoba  Beads),  *Aloe   Barbadensis  Leaf  Juice  (Aloe),  *Simmondsia  Chinensis  Seed  Oil  (Jojoba  Oil),  Borago  Officinalis  Seed  Oil  (Borage),  Cassia   Angustifolia  Seed  Extract  (botanical  hyaluronic  acid),  Hamamelis  Virginiana  Water  (Witch  Hazel),  *Rosa  Canina  Fruit  Oil   (Rosehip  Seed  Oil),  *Olea  Europaea  Fruit  Oil  (Olive  Oil),  Silk  Amino  Acid  Complex,  Melaleuca  Alternifolia  Leaf  Oil  (Tea   Tree  Essential  Oil),  Lavandula  Angustifolia  Water  (Lavender  Hydrosol),  Glycolic  Acid,  Salix  Alba  Bark  Extract  (Organic   Willow  Bark),  Cucumis  Sativus  Extract  (Cucumber),  *Ganoderma  Lucidum  Extract  (Reishi),  Arctium  Lappa  Root  Extract   (Burdock),  *Calendula  Officinalis  Extract  (Calendula),  Citrus  Grandis  Seed  Extract  (Grapefruit  Seed  Oil),  *Rosmarinus   Officinalis  Extract  (Rosemary),  *Trifolium  Pratense  Leaf  Extract  (Red  Clover),  Citrus  Aurantium  Dulcis  Peel  Extract   (Orange  Peel  Extract),  Origanum  Vulgare  Extract  (Oregano),Orbignya  oleifera  (Babassu)  Seed  Oil,  Butyrspermum  parkii   (Shea  Butter)  Tocopheryl  Acetate  (Vitamin  E),  Coffea  arabica  (coffee)  essential  oil,  Melissa  Officinalis  (Mint)  essential  oil,   Eucalyptus  Globulus  (Eucalyptus)  essential  oil.  (*Organic)
Spongellé
Men's Supreme Buffer
$18.00 Available Online
FACEBOOK | TWITTER | INSTAGRAM | PINTEREST
The Men's Supreme Buffer in Cedar Absolute has a moisture boosting triple butter body wash built-in that will forever change his shower experience. Formulated with moisturizing cocoa butter, nourishing shea butter and vitamin A enriched mango butter.
Product Benefits: • Built-In Body Wash + Buffer • Triple Butter Proprietary Body Wash Formula • Multi-Function, Multi-Use, 20+ Uses • Cleanses, scrubs and hydrates • All-In-One Grooming Treatment Buffer for Men • Anti-oxidants of black tea and coffee extracts • Time-Released Lather • Dermatologist Tested • Vegan Friendly, Cruelty-Free • Proprietary Infusion Technology • Comes with a rope to hang • Good for travel
Use: Moisten buffer with water and squeeze to release lather. Massage in a circular motion to cleanse skin. Squeeze out excess water after each use.
Ingredients: glycerin, water, fragrance, shea butter, vitamin a enriched mango seed butter, cocoa butter, coffee and black tea extracts

Staying Safe Outdoors by gifting dad Solar Defender SPF 30 UVA/UVB high Protection Sunscreen is a Father's Day gift that keeps dad safe whilst outdoors!   www.skinresourcemd.com Free From Animal Testing.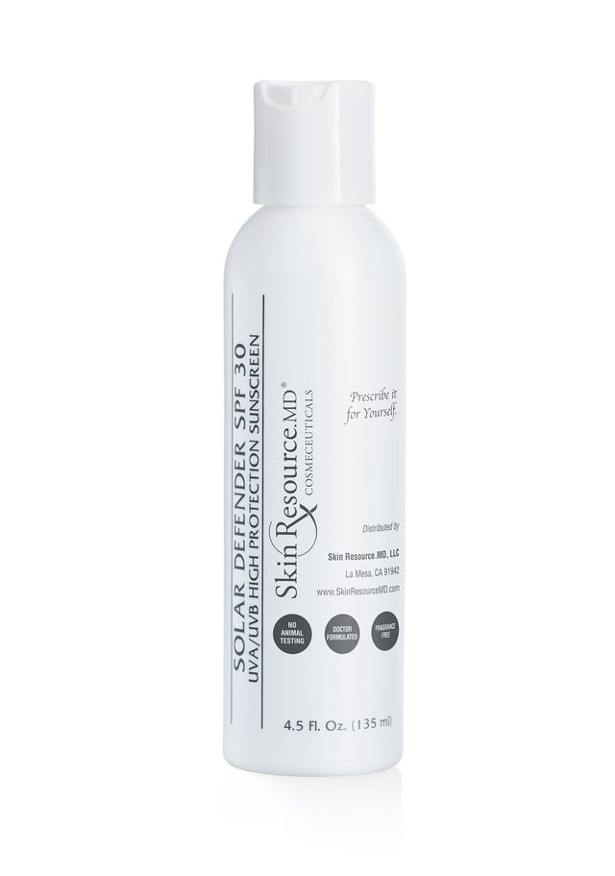 FACEBOOK | INSTAGRAM | PINTEREST
SkinResourceMD™ is comprised of practicing Board-Certified Dermatologists and industry experts in cosmeceutical, spa, bath & body products.
Best UVA/UVB high protection sunscreen for all skin types.
A revolutionary sunscreen formula that's both gentle and extremely effective at protecting from aging UVA and burning UVB rays. Our Solar Defender SPF 30 water-resistant sunscreen goes on sheer and is invisible in seconds. Any skin will find it easy to wear throughout the day.
Due to the blend of UV absorbing (Octinoxate) and reflecting (Zinc Oxide) sunscreens, Solar Defender SPF 30 may be applied under or over moisturizer. May also be worn under makeup or alone.
This formula is enriched with cell-protecting antioxidant Vitamin E, stabilized Vitamin C and soothing Green Tea and Aloe to help lessen damage caused by direct sunlight.
Contains Octinoxate, the most popular UVB sunscreen in the world, and micronized Zinc Oxide, the gentlest UVA-protective sunscreen available. Both sunscreens are suspended in a biologically-inert silicone emulsion which helps prevent the irritation normally caused by sunscreens. This greaseless base leaves skin's protective barrier intact, so your complexion stays calm and moist all day, regardless of skin type.
Water-resistant. Does not contain mineral oil or pore clogging ingredients.
The American Academy of Dermatology recommends a minimum SPF 15 sunscreen be worn daily to protect from UV light.
DIRECTIONS: Apply liberally to face and body at least ten minutes before sun exposure or two minutes before applying makeup. Reapply after swimming or excessive perspiration.
INGREDIENTS: Active Ingredients: Octinoxate, 7.5% (UVB sunscreen), zinc oxide, 10.0% (UVA/UVB sunscreen).
Inactive Ingredients: Water (base), ethylhexyl palmitate (softening), cyclomethicone (evaporate silicone), laurylmethicone (emulsifying silicone), butylene glycol (hydrating), tocopheryl acetate (age-fighting), sodium chloride (emulsion stabilizer), kukui (aleurites moluccana) seed oil (lipid-rich plant oil), green tea (camellia oleifera) seed extract (calming plant extract), aloe vera (aloe barbadensis) leaf extract (soothing, hydrating), tetrahexyldecyl ascorbate (time-released age-fighting vitamin C), allantoin (soothing), sodium PCA (hydrating), disodium EDTA (mineral chelator), ethylhexylglycerin (humectant), methylisothiazolinone (broad spectrum preservative), fragrance (synthetic).
Products
Total Facial Cleaning Gel
Oil Free Antiox Facial Moisturizer
Total Antioxidant Facial Serum
Total Skin Moisturizer
Eye Perfection Therapy
Fix-it Kit for Acne, Blemish Prone Skin
Visibly Moist Toner
R-Relief Serum
Zinc & Sulphur Masque
Shine-Free Solution Controls Oil
Rescue Gel for Acne Prone Skin
Soothing Gel Masque
Pore-Clearing Cleanser
Pore Purifying Astringent
Moisture Boost Hydragel
Firm & Repair Throat Cream
Calming Bio-Lipid Repair Creme
Age Limit Advanced Refinishing Serum
Crystal Clarity Microdermabrasion
Solar Defender SPF 30
Father's Day Gifts For Dads who love plants, gardening & nature! www.succulentsbox.com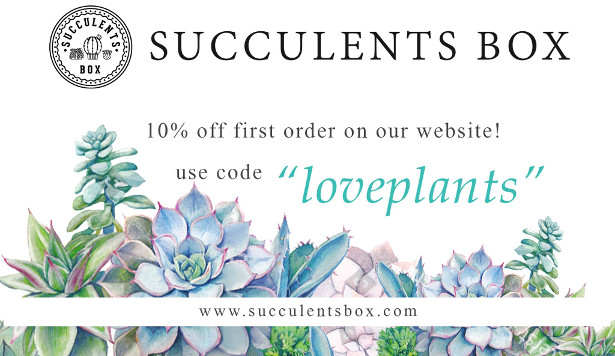 FACEBOOK | INSTAGRAM | PINTEREST | ETSY
Succulents Box
Succulents Box offer 150 varieties of succulents and monthly subscriptions boxes for their customers. Succulents in general are trending houseplants as well as in the garden as they require little care and sparing watering. For dads, in particular, there're cactuses, haworthia, aloe and agave genuses that are tough plants and very high drought-tolerant, a tough and fitting image for dads. And for dads who love gardening, there's sedum genus that generally makes great ground-covering plant, and plenty other outdoor succulents that would make a great addition to any garden.
Peanut Cactus
https://succulentsbox.com/collections/cactus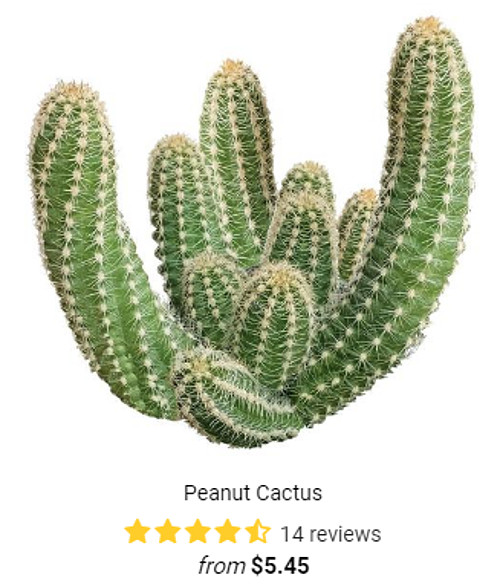 Groundcover sedum:
https://succulentsbox.com/collections/sedum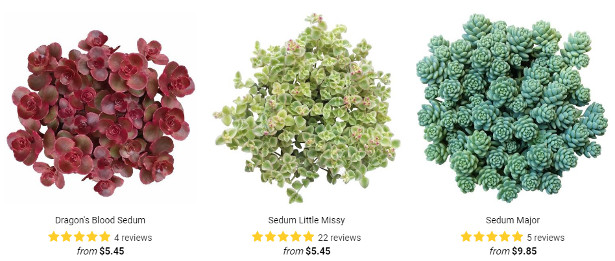 ​Outdoor succulent
www.succulentsbox.com/collections/outdoor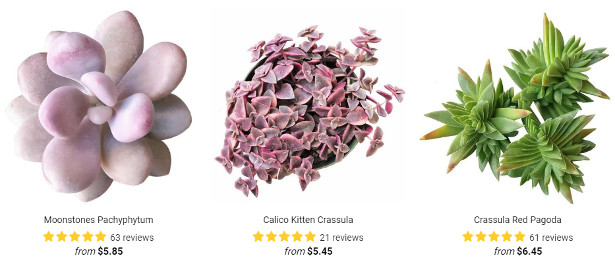 Haworthia/Aloe/Agave
https://succulentsbox.com/collections/aloe-haworthia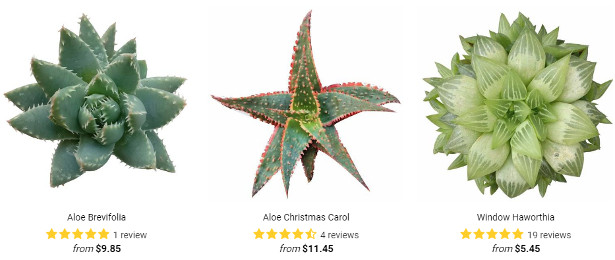 All images (c) Succulentsbox.com
Does dad love rugby? Teespring, a wide range of apparel specifically designed for dads with an interest in rugby! www.teespring.com
FACEBOOK | TWITTER | INSTAGRAM | PINTEREST
Here are just some from their range!
Rugby Dad Limited Edition
https://teespring.com/shop/rugdad?aid=marketplace&tsmac=marketplace&tsmic=search#pid=389&cid=100029&sid=front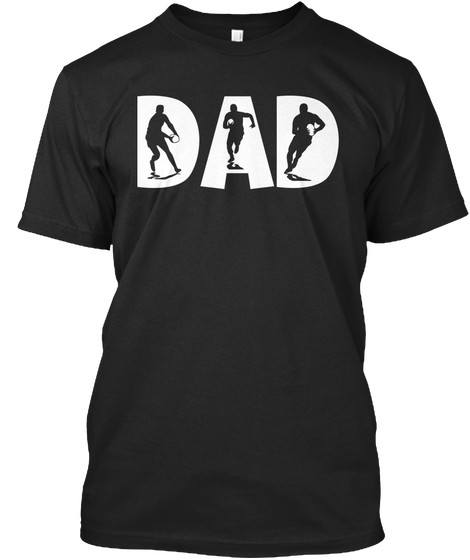 Rugby Shirt – So Football Players Have
https://teespring.com/shop/hook?aid=marketplace&tsmac=marketplace&tsmic=search#pid=2&cid=2397&sid=front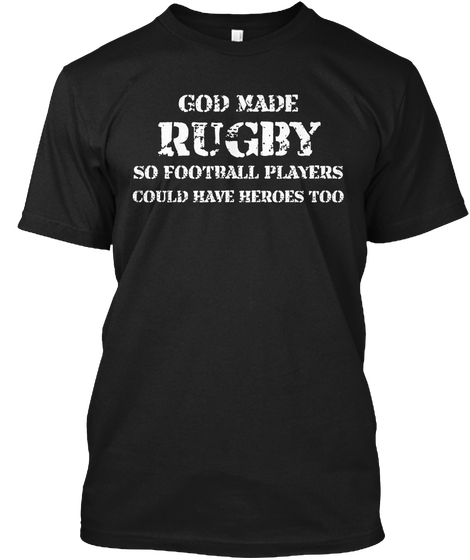 Fluent in Rugby & Sarcasm
https://teespring.com/shop/9113sarcasm?aid=marketplace&tsmac=marketplace&tsmic=search#pid=389&cid=100026&sid=front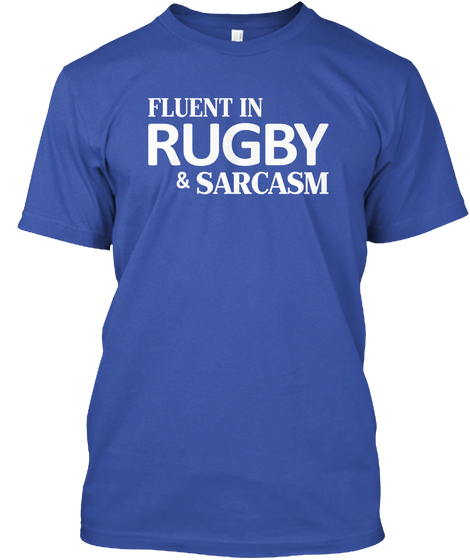 I Can't. I Have Rugby.
https://teespring.com/shop/rugby-cant?aid=marketplace&tsmac=marketplace&tsmic=search#pid=389&cid=100020&sid=front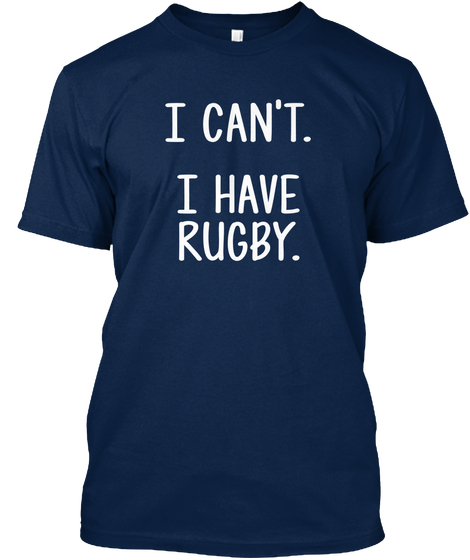 WiseHooker™ Clean-n-Flip is the ultimate BBQ Multi-Tool Cleans BBQ, acts as tongs & fork + Spatula & grate removal tool for Dad's Who love BBQ this Father's Day !!!!!!!!!!!!!!!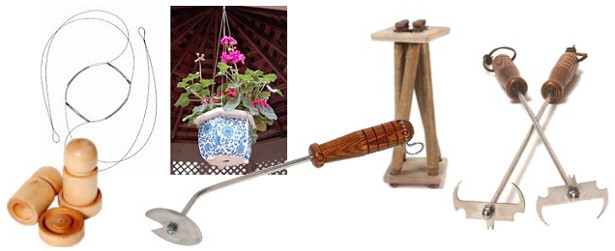 WiseHooker™ Clean-n-Flip is a unique patented BBQ grill tool for cleaning grill grates and turning food. The tool cleans not just the top of the grill grate but also the sides and undersides. It cleans much better than wire grate cleaning brushes and you don't worry about ingesting wire bristles that break off the cleaning brushes. You may not be aware, but the CDC has reported on it as well as CNN, Today Show, etc. Just do a Google search on Swallowing Wire Grill Brush Bristles.
Wise-gadgets.com also make a poultry lifter that works great for grilling chicken, turkey etc. They are also great to remove birds and large cuts of meat from BBQ smokers. It was featured in Cooks Illustrated Magazine.
All these products are made in their factory from top grade material, they will never rust or corrode and are 100% made in the USA.
The Grill Tool sells for $19.95
The Turkey Lifter sell for $14.95.
You can see them on their website at www.grillwise.com
'Guy's Guide to Eating Well' Healthy Man's Cookbook Debuts Ahead of Father's Day
Bestselling cookbook author Holly Clegg partners with men's wellness expert to deliver men's wellness bible
On Amazon :- www.amazon.com/gp/product/0999626507/ref=as_li_tl?ie=UTF8&camp=1789&creative=9325&creativeASIN=0999626507&linkCode=as2&tag=wwwhollyclegg-20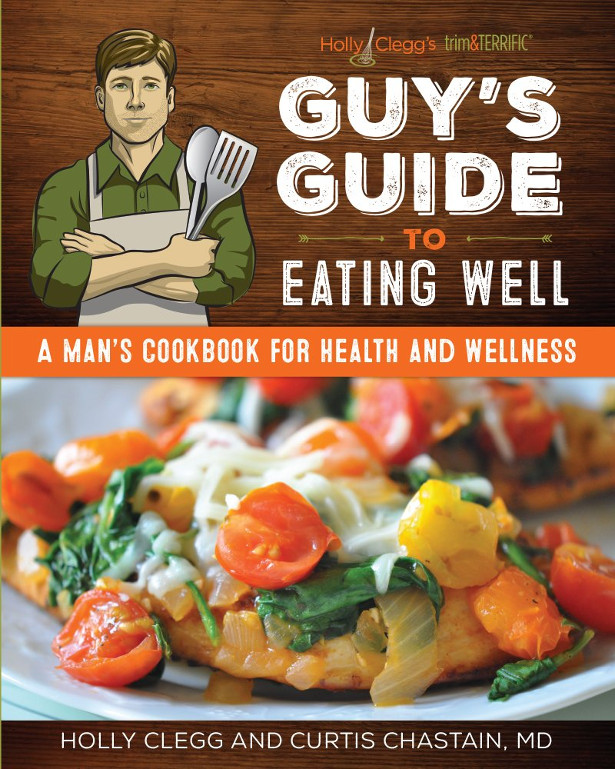 BATON ROUGE, LOUISIANA, MAY 1, 2018 – Holly Clegg, bestselling author of the trim&TERRIFIC and Eating Well cookbook series, just announced the debut of her latest wellness cookbook. The trim&TERRIFIC Guy's Guide to Eating Well: A Man's Cookbook for Health and Wellness (ISBN: 978-0999626504, $24.95) has been launched just ahead of Father's Day, promising gift for anyone.
For Guy's Guide to Eating Well, Clegg joined forces with men's wellness expert Dr. Curtis Chastain to merge backgrounds in the culinary arts and preventative medicine. Clegg brought her full culinary expertise to the table for the creation of the new healthy man cookbook, and Dr. Chastain brought his knowledge of preventing common men's health issues, such as heart attacks and cancer, before they begin. GuysGuide_Clegg_FrontCover_72dpi_1000px"Healthy food has gotten a bad reputation of being difficult to prepare and not very appetizing," said Dr. Chastain. "In this book, we want our guys to see that health and healthy eating can go hand-in-hand."
Clegg, a health culinary expert who has sold more than 1.5 million easy healthy cookbooks, is thrilled to deliver a man's wellness bible complete with more than 150 recipes with images, reference information, and tips. Clegg, who has plenty of male family members, recognizes that men cook for relaxation, necessity, or just to command the grill, but they aren't always sure of how to make meals that are both healthy and delicious. For that reason, she wanted to give men a bit of culinary guidance by partnering with Dr. Chastain to deliver a full men's wellness cookbook.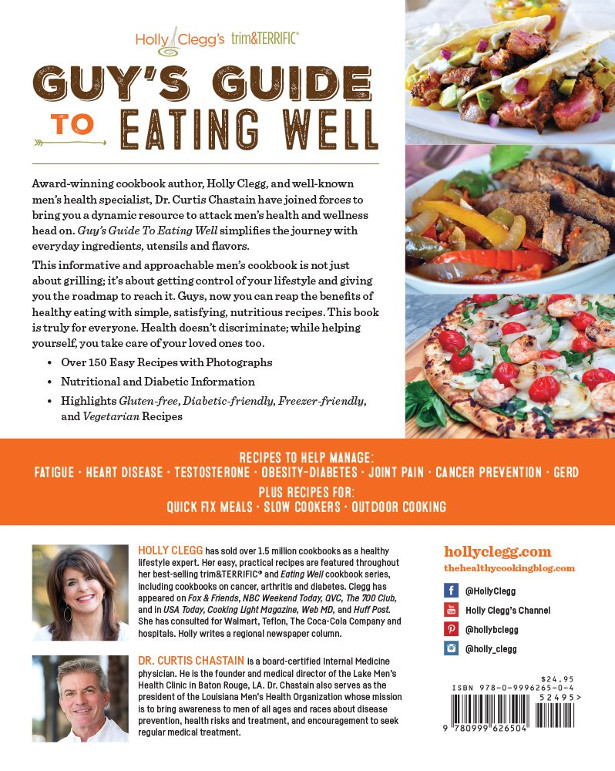 Inside Guy's Guide to Eating Well, the cookbook highlights vegetarian recipes, freezer-friendly meals, diabetic-friendly recipes that meet ADA guidelines, and gluten-free recipes. In the healthy men's cookbook, the preface discusses the concept of preventative medicine, and subsequent chapters discuss men's health issues such as chronic fatigue, heart disease, obesity and diabetes, GERD, and arthritis. Men can find easy to make recipes including quick fix meals and crock pot cooking recipes, as well as grilling and hunting tips.
While focusing on meals that are health-oriented, Clegg and Dr. Chastain have created an in-depth reference for realistic men's recipes that offer mouth-watering options such as Chicken Parmesan Sliders, Best Beer Salmon, Beef Macho Nachos, Grilled Shrimp Margherita Pizza and Peanut Butter Cookies.
Guy's Guide to Eating Well is launching just ahead of Father's Day, making it the perfect gift for any man who finds himself in the kitchen or at the grill from time to time. Even kitchen warriors can learn from the information compiled in the new men's cookbook. Guy's Guide to Eating Well is now available on Amazon, and it will debut in stores in May 2018.
About Holly Clegg
Holly Clegg is a culinary expert, author, and blogger. Her easy healthy cookbooks, including the trim&TERRIFIC® and Eating Well series, have sold 1.5+ million copies, and she has been featured on Fox & Friends, NBC Weekend Today, USA Today, Web MD, Huff Post, and several other media outlets for her expertise. In addition, Holly has consulted for Walmart, Teflon, The Coca-Cola Company, and numerous hospitals across the U.S. She is also a columnist and corporate wellness consultant; her newspaper column, Well Done, is available for syndication.