Crouch, Bind, Set –> Get Immunity + Recovery + Hydration with ZYN DAILY WELLNESS BOOST ! drinkzyn.com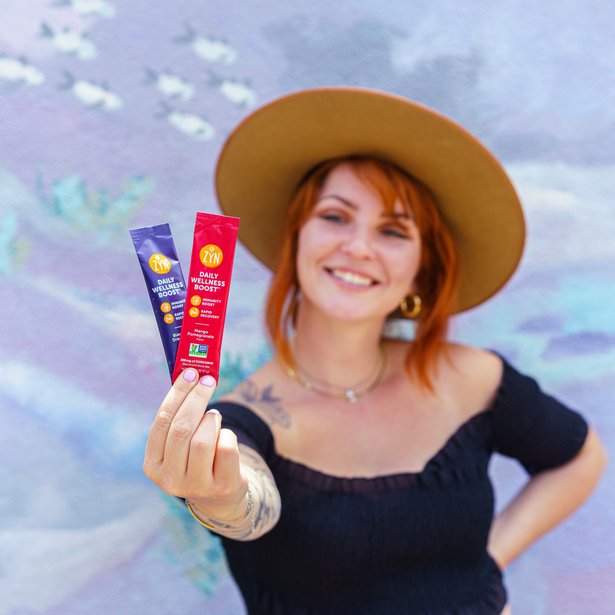 Professional teams are using the ZYN Daily Wellness Boost Drink Mix to help athletes recover faster from inflammation/soreness caused by grueling physical activities.
The drink mixes are crafted with Non GMO Project Verified ingredients that provide immunity + recovery + hydration, all in one solution for athletes engaged in contact sports!
The drink mixes are tasty, have up to 15 turmeric roots equivalent blended with black pepper for absorption, 100% of the daily value of Zinc, Vitamin C & D, and all the electrolytes you need.
The refreshing drink mixes provide Immunity Support, Recovery & Hydration:
1. Immunity & Muscle Recovery – has 200 mg of Curcumin (from turmeric) with black pepper for optimal absorption + 100% of Daily Value of Zinc, Vitamin C and Vitamin D. All ingredients known to boost immunity and muscle recovery.
2. The drink mix provides essential nutrients and vitamins conveniently.
3. The healthy drink mix is low in sugar and makes water & smoothies taste amaZYN!
4. Drink mix has all the necessary electrolytes to provide hydration for a busy schedule
A great tasting, immunity and recovery drink that harnesses the power of CURCUMIN (from Turmeric). Join us as we help to create a lifestyle that promotes health and wellness. 
For thousands of years, cultures around the world have used TURMERIC for its wide range of health benefits. Now, we have extracted the source of its anti-inflammatory, antioxidant healing power, CURCUMIN, and blended perfectly with PIPERINE for optimal absorption by the body.
At ZYN, we believe nature provides endless bounty to embrace life and enrich the mind, body and soul.