Santa Teresa 1796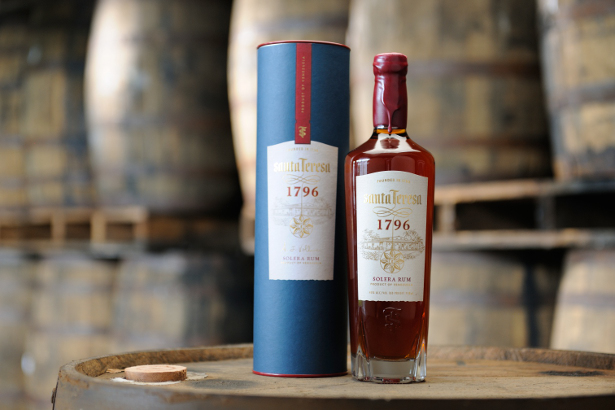 History: Founded in 1796 and located in the mountainous Aragua Valley, ours is more than a home. It has withstood wars, revolutions, invasions, even dictators. There has always been sugarcane and since 1830 there has always been rum. Hacienda Santa Teresa represents the character to succeed, no matter what the world throws at you.
Origin: Our story started in 1796, when the Hacienda Santa Teresa was founded. Coffee, cocoa and sugar cane grew, the main raw materials for rum. In 1830 a young German merchant named Gustav Julius Vollmer arrived in Venezuela and met a woman of revolutionary blood named Panchita Rivas and the two eventually married in 1830. And so the Vollmer family was born: their descendants run Santa Teresa to this day. And it is to this day that Santa Teresa remains a single-estate rum made up of 1 Mother, 5 Generations and 0 Shortcuts – we are proud that our Mother lives on in every sip – both as Panchita's legacy and as the living Mother Rum. Craft Handed down from maestro to maestro, the solera method ensures every Bottle of Santa Teresa 1796 has some of the very first 1796 cask running through it. That's because the original cask was never emptied. Instead, each time a Bottle is drawn, the cask is topped up with a slightly younger rum. And this is repeated with each and every bottle of Santa Teresa 1796.
Purpose: We believe that the exceptional balanced smoothness of our rum is only made possible by working in harmony with the exceptional natural beauty of our surroundings. It's for this reason that we're inspired to improve the communities around us, investing in their future to instil values and ideals that help future generations flourish. Project Alcatraz is a program that recruits criminal gangs, rehabilitates them and reinserts them into society. It combines vocational training, values formation, psychological assistance, formal education and rugby. Through rugby, the values of respect, discipline, teamwork, sportsmanship and humility are taught as keys to success in life.
About the Alcatraz Cocktail Challenge: Santa Teresa will be kicking off its inaugural Alcatraz Cocktail Challenge this year, to build awareness of its inspiring rehabilitation programme centred around rugby; Project Alcatraz. Like Project Alcatraz, School of Hard Knocks uses sport to tackle unemployment, crime and poor health, so this year we have partnered with the charity to launch our first ever cocktail challenge. The concept is quite simple – we're selecting 30 bars from London, Edinburgh and Manchester to take part in a 5 week cocktail challenge where £1 from the sale of each cocktail will be donated to School of Hard Knocks. Our panel of judges will select 2 bars based on overall creativity and total amount of money raised to join us in Japan during the Rugby World Cup in September to take part in a guest shift at a Santa Teresa bar takeover.
Waterproof Running Phone Holder – $23.99
Now focus on running or doing workout rather than worrying about your car keys or wallet thanks to this running phone holder. It comes with an elastic strap facility which makes it comfortable for everyone to wrap around your arm and focus on what you are doing. It has a special space for earphones which makes listening to music hassle free and very easy. Made up of anti-shockproof material which protects your phone in case it falls. Now enjoy your running!!
myonlinebazaar.net/product/waterproof-running-phone-holder/
An exclusive UK partner of CurrentBody, the 3rd generation Radio Frequency technology in TriPollar devices works by warming the layers of fat and immediately tightening the skin, which in turn aids the production of collagen which brings about successful long-term results.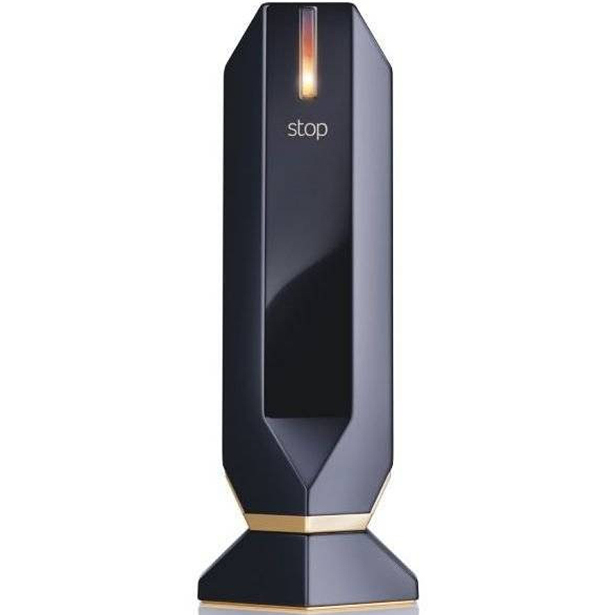 Using safe and effective Radio Frequency technology, TriPollar STOP stimulates collagen and firms the skin on the face, eliminating wrinkles and delivering a tightened, more youthful look. It is a cost effective, clinically proven home-use device that reverses signs of ageing. A full facial treatment takes around 20 minutes per session, and the device also offers a range of shorter treatment times to target specific areas of concern. You should see visible results in just 8 weeks.
www.currentbody.com/tripollar-stop-reduce-wrinkles-tighten-and-tone-the-skin-on-your-face-neck-hands.html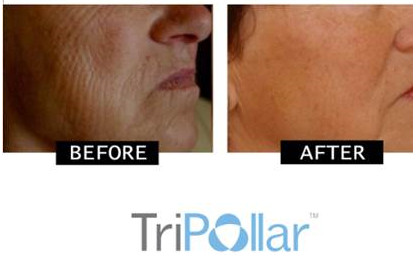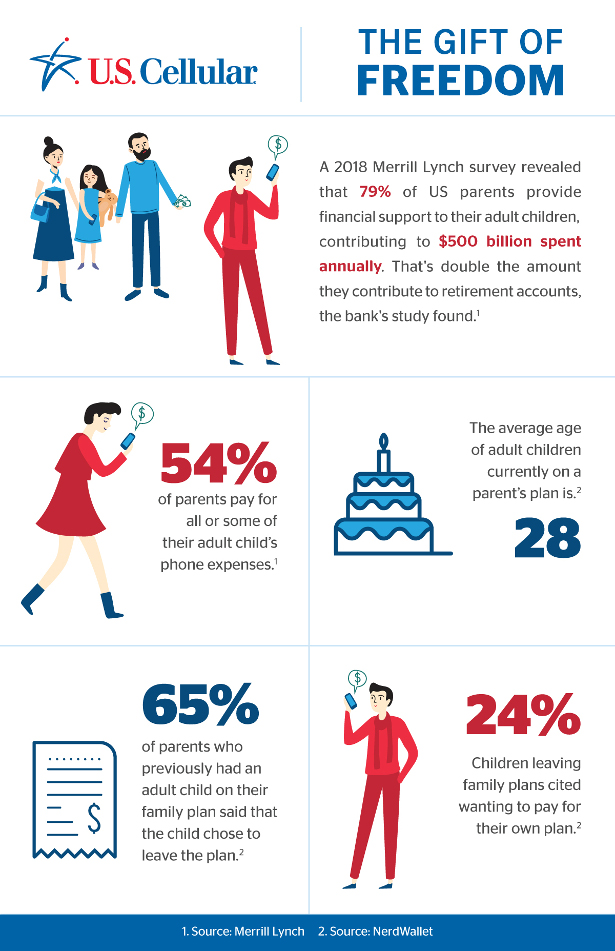 Although being on a family plan is a great way for all family members to save some money, U.S. Cellular is encouraging adult children to give their family the gift they've been waiting years for – getting off their parents' phone plan and onto their own. We like to call it, "The Gift of Freedom." Consider it the modern-day rite of passage for every young adult, or an unconventional, yet appreciative gift of freedom for Father's Day.
According to recent surveys:
Annually, parents spend $500 billion supporting their adult children, double the investment going towards retirement. [1]
54% of parents pay for all or some of their adult child's phone expenses. [1]
The average age of adult children currently on a parent's plan is 28.[2]
The infographic shows interesting data that illustrates the high percentage of adult children who are on their parent's family plan that can offer an interesting visual for a story highlighting out-of-the-box gift ideas for Father's Day. Please let me know of any questions.
[1] https://www.ml.com/the-financial-journey-of-modern-parenting.html
[2] https://www.nerdwallet.com/blog/investing/parents-helping-adult-children-now-may-hurt-later/
Aussie family-run gourmet food brand is your ideal Father's Day gift that every foodie Dad will love – and you will love too !
From humble beginnings, Aussie businessman Matthew Jinks and his son Nick have taken their well established gourmet food brand Random Harvest Gourmet from local Australian fine food retailers to the global stage. Recently rolling out internationally into retailers in the UK, Dubai, Singapore and New Zealand, Random Harvest Gourmet now proudly sits on the shelves in the iconic Food Hall of Harrods flagship store in London. It is safe to say the world cannot get enough of Aussie brand Random Harvest Gourmet and we know you are going to love it too.
Quintessentially Australian, the extensive range includes rich sweet Caramelised Balsamics, pure Australian Truffle Oil and range of truffle infused products, pure high quality Australian Extra Virgin Olive Oils, mustards, dessert sauces, tapenades, chutneys, spice rubs, dukkah and confectionary using traditional recipes with a unique twist. The entire range is gluten free yet full of flavour and the pure taste and exceptional quality of the Random Harvest range makes it a standout in the market.
The Random Harvest team are committed to the quest for excellence in curating a food-forward range of the best gourmet food products capturing the purest ingredients. Random Harvest Kalamata Tapenade is based on plump juicy kalamata olives from South Australia, pure earthy rich Tasmanian truffles dance around in the bottle of Australian Truffle Oil, delicious sweet red capsicums from Australia's sunshine state Queensland deliver exceptional taste to the rich Roast Capsicum Tapenade and the finest quality Extra Virgin Olive Oils are sourced from the Hunter Valley in NSW.
Whether your Dad loves a dollop of Rich Green Olive Tapenade on his cheese board or a slick of Aged Whisky Mustard on his burger, any Random Harvest gift pack is going to be the best Father's Day gift he ever received and you will love it in your pantry too.
www.randomharvestgourmet.com.au
For the dad that has everything, you may be struggling to find the perfect practical gift this Father's Day.

After a long week of work, there's no doubt that your dad wants the chance to wind down, spend time with his loved ones, and do the fun things he enjoys.
If only life was always that easy! In reality, there always seems to be a never ending list of tasks to do around the house, from washing the car, mowing the lawn or cleaning out the garage. There's no better gift than giving him some well-deserved time to relax on the weekend! Why not lighten the load for your dad this year, and hire a professional to do some of these tasks instead?
Do your dad a favour by heading to Service.com.au, where you can submit the job he needs completed and receive several no-obligation quotes from local, qualified service providers. Then, you can organise for the best business to go complete the work for dad.
Some common jobs include:
Plumbing: If your dad is unlucky enough to have a blocked drain that needs to be fixed, hire a local plumber to do the dirty work.
Painting: For any paint chips or walls that need touching up, an experienced painter can provide a professional result.
Gardening: If your dad's backyard is getting out of control, you can hire a lawn mowing or garden maintenance business to give it the tidy up it deserves!
Cleaning: One of the most dreaded chores of all! Hire a professional cleaner to have your dad's house sparkling, or a carpet cleaner to get rid of those stubborn stains.
High-pressure cleaning: If your dad loves entertaining in his outdoor area and it's starting to look a bit grubby, have his patio and outdoor areas high-pressure cleaned to have them looking as good as new.
Dad is guaranteed to love these thoughtful gift ideas this Father's Day, and he'll be grateful to spend less time doing the tedious tasks and more time with you!
Service.com.au Info
Author Bio:
Georgia is the Web Content and Marketing Coordinator at Service.com.au, a trades and services platform that connects everyday homeowners to local service professionals, and also provides useful lifestyle and home improvement tips. When Georgia isn't writing articles with love from the Gold Coast, she is hitting her personal bests with her passion for bodybuilding, and looking for the next creative activity to pursue, whether it be drawing, craft or sewing!
Company Bio:
Service.com.au is the #1 place for Australians to connect with local, verified trades and service providers. We make it easy for you to choose a service provider that best suits your needs, which is why we give you the opportunity to compare quotes, view the past work of the business and read reviews from other people in your community.
https://www.facebook.com/service.com.au
https://www.instagram.com/service.com.au/
https://twitter.com/serviceoz
https://www.linkedin.com/company/service-com-au/
RUGBY MAD FATHERS DAY UNION or LEAGUE . www.ellisrugby.com .
.A Pride In The Jersey Company.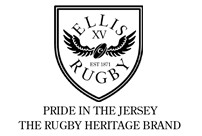 FACEBOOK | INSTAGRAM | TWITTER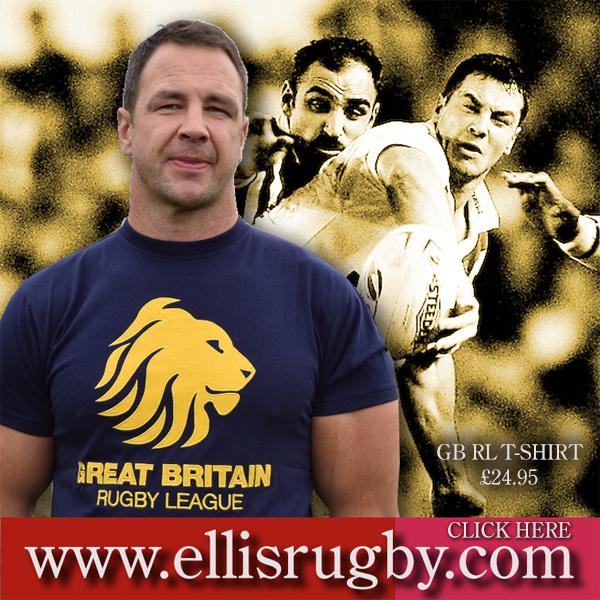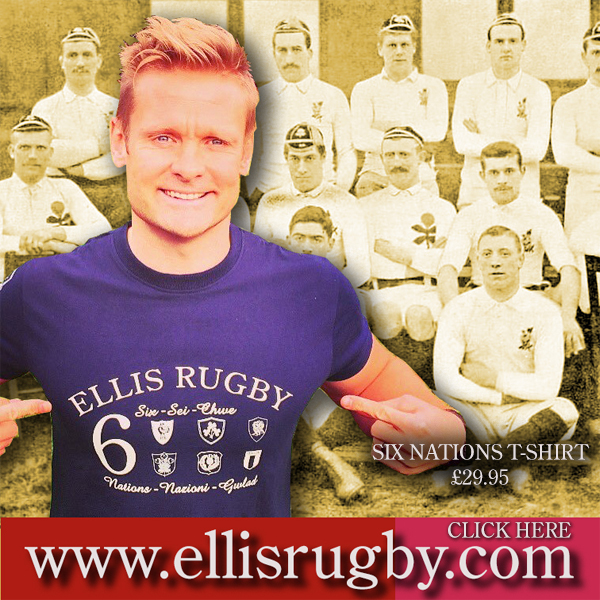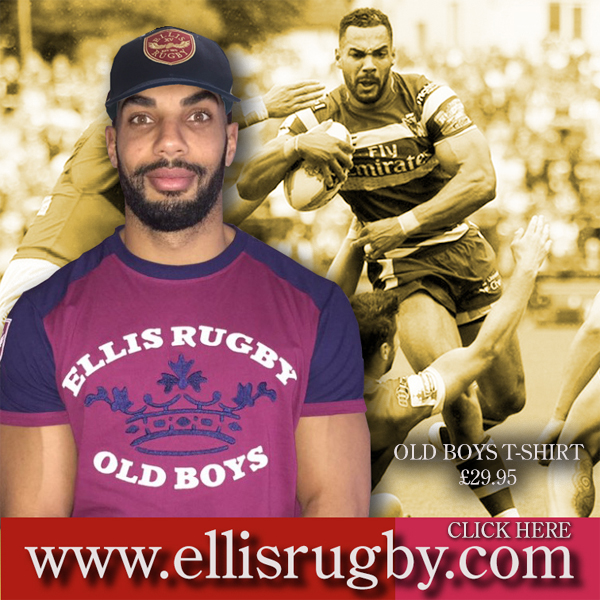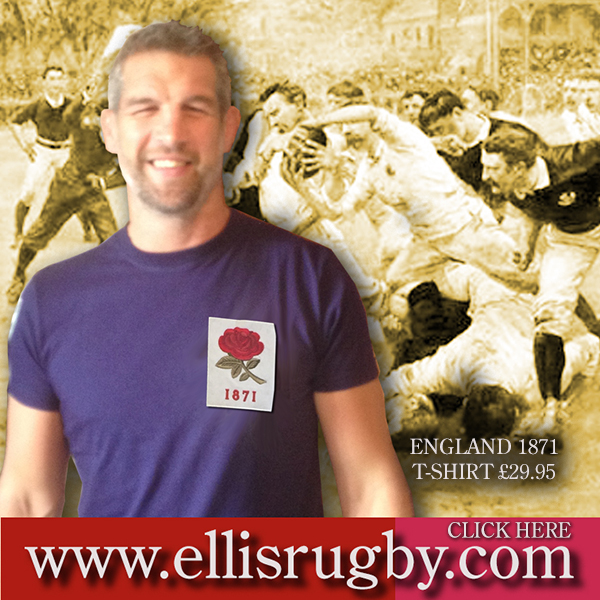 The science behind the anti-snore pillow that reduces snoring by 50% The Silentnight Anti-Snore pillow is the perfect gift for Father's Day. www.silentnight.co.uk.
The science behind the anti-snore pillow that reduces snoring by 50%
The Silentnight Anti-Snore pillow is the perfect gift for Father's Day.
www.silentnight.co.uk/silentnight-anti-snore-pillow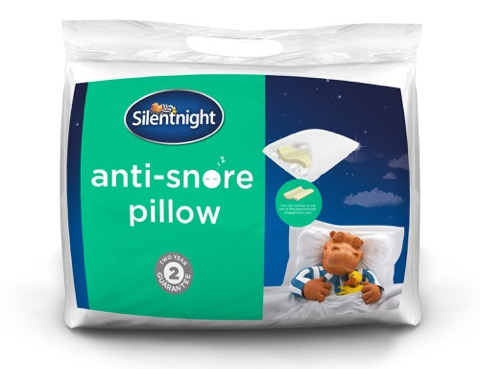 FACEBOOK | TWITTER | INSTAGRAM | PINTEREST | YOUTUBE
Recent tests by the British Snoring and Sleep Apnoea Association found that the pillow reduces snoring frequency and volume by approximately 50% and consumers have hailed the pillow as the "Best pillow ever".
Tests showed that replacing an old duck feather pillow with the Silentnight anti-snore pillow had an 'instant' effect, taking the 'snore score' from 150 down to 62. When used with a nasal dilator, it was even more effective, taking the snore score down to 45*.
So how does it work?
Angela Moran, product director at Silentnight, says: "The pillow looks and feels like a standard pillow, however within the centre is a unique ergonomically shaped foam core, which has been designed to support the user's head and neck, keeping it at just the right position to open the airways and support breathing.
"The foam is surrounded by hypoallergenic hollowfibre, so it feels soft to suit all users, but is very supportive and ideal for people who sleep on their back or side."
According to the British Snoring and Sleep Apnoea Association, approximately 20 million partners of snorers in the UK do not get a good night's sleep. 77% of respondents in their research said their snorer was willing to seek a solution but had yet to find it.
Concludes Angela: "We're delighted the reviews have been so positive and of course the results from the British Snoring and Sleep Apnoea Association speak for themselves."
*Scores taken on app combining volume, active time snoring and remedies, with no other variables.
The pillow is available from Lidl, Amazon, Very, B&M and Asda, to name a few, with prices ranging from £7.99 – £15.99
www.silentnight.co.uk/silentnight-anti-snore-pillow.html
IT'S NOT TOO LATE TO FIND THE PERFECT FATHER'S DAY GIFT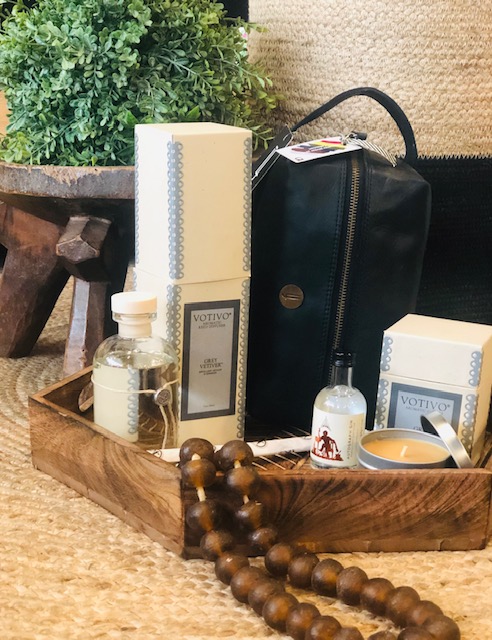 If you haven't yet found the ideal Father's Day gift, don't stress. You still have time and Beauty Factory has a luxurious solution to suit every budget
Father's Day is a significant event and we know you want to give the special man in your life something that shows how much you care. Beauty Factory's limited edition Father's Day gift sets offer a curated collection of scents from our core range, combined with locally manufactured, quality brands that offer value and longevity, and are made with love.
Often the biggest challenge is not the cost, but what to choose! Is he a man who enjoys travel and treats? Does he have a penchant for gin? Or is he the kind of guy who takes pleasure in a freshly scented man-cave, office and car? While some of you are adept at choosing the small, perfect gift, we realise that sometimes it's just too tough to decide, which is why we have curated limited edition Father's Day gift packs.
There are numerous gift set options to choose from with various combinations of goodies, allowing you to choose according to his style and your budget. Take him on a sensory journey with the aromatic, woodsy Votivo Grey Vetiver Reed Diffuser and Candle, perfect for his office, coupled with a quality Lynne de Jager leather toiletry bag. Set him off on his travels with the crisp White Cotton car fragrance and a scent sachet to pop in his luggage, identified by a stylish leather luggage tag. Or indulge him in a Sunday afternoon treat with a hamper of limited edition Autograph Gin (a delicious dry African gin with refreshing citrus flavours) and some decadent (but sugar-free) Nova Choc-oh-late, before sending him on his adventure with an Afternoon Retreat car fragrance and scent sachet, and a leather toiletry bag and luggage tag that will remind him of you on his travels.
Whether you like to browse and choose individual items, make up your own gift pack or prefer the ease of a curated gift set, Beauty Factory offers a wide selection of the finest products, at affordable prices. We make it easy to spoil your loved ones with little luxuries!
Concept Stores:
Nicolway | Fourways Mall | Morningside Corner | Kyalami Corner | Village View | Ballito Junction |
Factory Outlet Stores
Atterbury Value Mart | Midrand | Golden Walk
Website: beautyfactory.co.za/
Facebook: www.facebook.com/BeautyFactorySA/& web.facebook.com/BeautyFactoryOutlet/
Instagram: www.instagram.com/beautyfactorysa/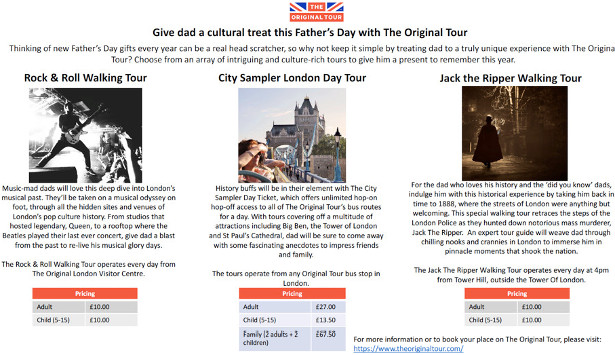 Give Your Father Some Time This Year… Continental and EverSwiss Watches for Father's Day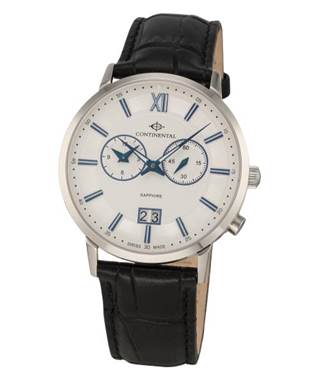 New to the UK this year, Continental and EverSwiss watches are Swiss made timepieces offering affordable luxury.
Continental, while officially registered in 1924, has been making Swiss made timepieces since 1881.
The Continental range effectively combines traditional Swiss craftsmanship and aesthetic excellence. The highest standards of product quality including high grade stainless steel (316L), sapphire crystal, PVD plating, minimum 30;metre water resistance, and using Ronda or ETA movements.
EverSwiss watches were established in 1960. Swiss Made, this collection includes a wide selection of women's and men's watches in classic styles yet retaining a fashionable design.
Continental Selected Watches
Men's Continental Dual Time 15202-GM154110
Product code: 15202-GM154110
Price: £340.00
Stockists:
WatchShop.com and The Watch Hut
This men's Continental features a dial with dual time. It also features a seconds subdial and date window. The white dial features Roman numerals with a blue outline adding a nice contrast of colour. The hour and minute hands are also outlined in blue which are luminous in the dark. It has a black croc embossed black leather strap. Case size 44mm. Swiss made.
LG DELIVERS ULTIMATE FIVE CAMERA
SMARTPHONE WITH LG V40 THINQ
A Truly All-Encompassing Smartphone Camera
Experience to Capture Every Perspective
LG Electronics (LG) today unveiled an uncompromising media powerhouse designed for today's generation of storytellers that prefer communicating using visuals and video on social media. The latest iteration of the company's acclaimed V series, the LG V40 ThinQ, features five cameras and redefines the standard of smartphone photography.
The LG V40 ThinQ retains the V series design philosophy with an improved 6.4-inch FullVision OLED display and even slimmer bezels than before. Powered by the Qualcomm® Snapdragon™ 845 Mobile Platform paired with 6GB of RAM and 128GB of internal storage, the LG V40 ThinQ again delivers the innovations that has made the LG V series a favorite among power users.
Seeing the Light with Five Cameras
In order to deliver a standout smartphone for today's content-creating social generation, LG designed the LG V40 ThinQ from the ground up to deliver a truly all-encompassing smartphone camera experience. The LG V40 ThinQ features a rear camera module with three different lenses: 16MP super wide-angle, 12MP standard angle and 12MP telephoto. The three lenses allow for shutterbugs to frame different shots without changing position relative to the subject. The 107-degree super wide-angle lens captures subjects with more of the background with ease, while the telephoto with 2x optical zoom (or 3.2x the zoom of the wide-angle lens) takes clear shots from distance without a loss in image quality. The Triple Shot feature stitches together the images captured with each of the three lenses into a short video file for easy sharing.
The front camera module features a 5MP wide-angle lens and 8MP standard angle that work in tandem to create the perfect bokeh effect with an on-screen slider to adjust the amount of background blur. Other features allow selfie lovers to personalise their photos with more unique lighting and special effects.
The pixel size of the main rear camera sensor has been improved by about 40 percent compared to the LG V30, increasing from 1μm to 1.4μm, while the image sensor is more than 18 percent larger than in the LG V30. In addition to delivering the sharpest and brightest images of any LG smartphone camera, the F1.5 aperture of the main camera delivers greater depth of field, half the shutter lag and significantly faster burst mode compared to the LG V30.
What's more, Dual PDAF (Phase Detection Auto Focus) delivers automatic focusing that is 50 percent faster, about twice as fast as the industry average. The advanced HDR feature analyses and determines the right exposure settings to create perfectly lit shots, eliminating overexposed backgrounds or underexposed subjects. Subjects are always in perfect focus because the camera checks sharpness continuously until the shutter button is depressed.
LG upgraded the camera in the LG V40 ThinQ to be even more powerful and intuitive than ever to deliver the best color, composition, white balance and shutter speed. The AI CAM's new AI Composition feature taps into the phone's intelligence to frame, capture and recommend an alternative shot to the one taken by the user. AI Auto White Balance (AI AWB) automatically adjusts the color temperature across different lighting situations while AI Shutter selects the right shutter speed, especially useful when trying to capture fast-moving subjects.
Other new features such as Cine Shot, 3D Light Effect, Makeup Pro, Custom Backdrop, My Avatar and AR Emoji make photography on the LG V40 ThinQ a whole new experience. Cine Shot makes creating cinemagraphs – images with animation – incredibly easy and fun. Simply shoot a short video with any of the phone's three rear cameras and "paint" the area to be animated with a finger and the result will be sure to amaze. 3D Light Effect changes the tone of a photo with professional-looking lighting, touch up any selfie with different looks using Makeup Pro or entirely change the background of a selfie with Custom Backdrop. For those who love all things augmented reality, create and share personalised emojis with My Avatar and AR Emoji using one's own face or one of the provided characters.
Immersive Sight and Sound
The LG V40 ThinQ sports a new and improved 6.4-inch QHD+ (3120 x 1440) OLED FullVision display and a bottom bezel that is 1.6mm thinner than its predecessor. The new plastic OLED display is designed to deliver more accurate colors and better luminance consistency. The 4.5 million pixels delivered by the OLED display is the most of any QHD+ smartphone on the market today and allows for the enjoyment of immersive, vivid and vibrant content that only an LG OLED display can deliver.
LG has always prioritised high fidelity audio in its smartphones and the LG V40 ThinQ is no exception, being the first LG phone to carry the Audio Tuned by Meridian label. The 32-bit Hi-Fi Quad DAC produces a balanced sound signature that comes extremely close to the quality of an original recording. And Boombox Speaker, originally introduced on the LG G7 ThinQ, doubles the bass of conventional smartphone speakers by utilising the internal space of the device as a resonance chamber. When placed on a solid surface or hollow box, the LG V40 ThinQ acts like a woofer to amplify the bass even more.
Minimalist Design Built to Last
The clean lines and sophisticated colors emphasize the three main design elements of the LG V40 ThinQ: smooth touch, unique color and seamless form. With the objective to create a design that will stand the test of time, the simple yet beautiful exterior is the perfect complement to the wealth of innovative technologies found on the LG V40 ThinQ.
LG's proprietary Silky BlastTM process etches the tempered glass back with microscopic pits to create a smoother matte finish which feels extremely comfortable in the hand without being slippery. In addition to its more premium appearance, the matte glass is more practical due to its higher resistance to fingerprints and stains. The phone will be available in the following colours, New Aurora Black, New Platinum Gray, New Moroccan Blue and eye-catching Carmine Red.
The LG V40 ThinQ retains the slim and light design heritage of the V series, weighing only 169g and measuring a svelte 7.7mm in thickness. Like its predecessor, the LG V40 ThinQ meets the U.S. Department of Defense requirements for durability, passing 14 MIL-STD 810G Transit Drop Test categories for suitability in military operations and is IP68 rated.
"The LG V40 ThinQ was designed with the main goal to deliver an uncompromised experience for users to create, consume and share high quality content," said Hwang Jeong-hwan, president of LG Electronics Mobile Communications Company. "The versatility of the camera and the proven V series platform makes the LG V40 ThinQ a serious option for customers looking for a premium smartphone that does it all."
Introducing LG's Hybrid Watch
Alongside the LG V40 ThinQ, LG announced its first hybrid smartwatch, the LG Watch W7, a wearable device that combines mechanical movement with digital functionalities. As the first LG wearable to run the new Wear OS by Google platform, the LG Watch W7 is designed for consumers who value the look of a traditional analog timepiece but desire the convenient functionalities of a connected smartwatch.
Developed in partnership with Soprod SA of Switzerland, the LG Watch W7 features high-precision quartz movement and physical watch hands wrapped in a stainless steel body. Combining smart and mechanical features in a single timepiece gives the LG Watch W7 unique powering options. In full operation mode on a single charge, the LG Watch W7 can run for up to two days and then an additional 3-4 days in analog-only mode. In mechanical watch-only mode with its "smart" features disabled, the watch can operate for up to 100 days, or more than three months before requiring a charge.
In addition to keeping accurate time, the analog hands also display additional information such as an altimeter, barometer, stopwatch, timer and compass directions. Because this device runs Wear OS by Google, it can be customised thousands of different ways with unique watch faces and complications available online. The watch is also compatible with all standard 22mm watch bands.
LG V40 ThinQ Key Specifications:*
· Chipset: Qualcomm® Snapdragon™ 845 Mobile Platform
· Display: 6.4-inch 19.5:9 QHD+ OLED FullVision Display (3120 x 1440 / 538ppi)
· Memory: 6GB LPDDR4x RAM / 128GB UFS 2.1 ROM / microSD (up to 2TB)
· Camera:
Rear: 16MP Super Wide (F1.9 / 1.0μm / 107°)
12MP Standard (F1.5 / 1.4μm / 78°)
12MP Telephoto (F2.4 / 1.0μm / 45°)
Front: 8MP Standard (F1.9 / 1.12μm / 80°)
5MP Wide (F2.2 / 1.12μm / 90°)
· Battery: 3300mAh
· Operating System: Android 8.1 Oreo
· Size: 158.7 x 75.8 x 7.7mm
· Weight: 169g
· Network: LTE-A 4 Band CA
· Connectivity Wi-Fi 802.11 a, b, g, n, ac / Bluetooth 5.0 BLE / NFC / USB Type-C 2.0 (3.1 compatible)
· Colors: New Aurora Black / New Platinum Gray / New Moroccan Blue / Carmine Red
· Other: Cine Shot / Triple Preview / Triple Shot / AI CAM / AI Composition / Boombox Speaker / Google Assistant / Google Lens / AI Haptic / 32-bit Hi-Fi Quad DAC / DTS:X 3D Surround Sound / Super Far Field Voice Recognition / IP68 Water and Dust Resistance / HDR10 / Face Recognition / Fingerprint Sensor / Qualcomm® Quick Charge™ 3.0 Technology (Qualcomm® Quick Charge™ 4 Compatible) / Wireless Charging / MIL-STD 810G Compliance
LG Watch W7 Key Specifications:*
· Chipset: Qualcomm® Snapdragon Wear™ 2100 Platform
· Operating System: Wear OS by Google
· Display: 1.2-inch LCD (360 x 360 / 300ppi)
· Size: 44.5 x 45.4 x 12.9mm
· Weight: 79.5g
· Memory: 4GB eMMC / 768MB LPDDR3
· Battery: 240mAh
· Connectivity: Wi-Fi 802.11 b, g, n / Bluetooth 4.2 BLE / USB Type-C 2.0
· Sensors: 9-Axis / Pressure
· Movement: 2 Hands / Micro Gearbox
· Color: Cloud Silver
· Other: IP68 Water and Dust Resistance / Quartz Movement
*The LG V40 ThinQ and LG Watch W7 will be available in all Vodacom stores on Friday, 08 February 2019.
HOBBYCRAFT'S TOP TIPS FOR FATHER'S DAY GIFTING
This Father's Day, whether you want to make a gift from scratch, add a bit of personalisation, or buy something readymade, the experts at Hobbycraft are on hand to help.
MAKING A GIFT FROM SCRACTH
Karla Shaw, Senior Marketing and PR Manager from Hobbycraft says 'Regardless of your crafting ability you can make something truly unique and handmade this Father's Day.'
Air Drying Clay
Hobbycraft have a variety of Air Drying Clay starting from just £3.75 that can be used in making your very own plant pot. Perfect for the green fingered Dad.
Free in store Father's Day Kids' Card Making
Let's the kids get hands on too! If you don't want the mess at home, Hobbycraft is running a FREE in store Father's day card making workshop on Saturday 15th June! Book here – www.eventbrite.co.uk/e/fathers-day-kids-card-making-tickets-57720103383
PERSONALISING A GIFT
Karla Shaw, Senior Marketing and PR Manager from Hobbycraft says 'The personalisation trend shows no sign of abating and any season event, including Father's Day offers a great opportunity to add a personal touch to a gift' our top personalisation products include creating a memory frame, jazzing up a tie and the perfect paper mache mantel piece.
Frame it with pride
Currently on offer – Was £8, Now £4
So simple but so very special. Capture the teeny tiny hands and feet and frame to create a gift that dad will cherish forever. Simply use paint to press your child's hand on a piece of paper and place it in one of Hobbycrafts box frames to make a gift that will last a lifetime. You can even make it more personalised by spelling a message out saying Happy Father's Day with Hobbycrafts Wooden Letter Tiles 114 Pieces (£4)
Embelishment
Mini Round Sewing Kit
£4
Jazz up the humble tie! Take an ordinary tie and customise it. Hobbycraft has a range of stickers and embellishments that can make an ordinary tie special. You can even personalise it with Hobbycraft's Mini Round Sewing Kit.
Mache Kit Dad
£3.50
A gift that says it all! Mache letter and box kit contains papier mache letters inside a special box with a transparent window. Perfect to personalise with embellishments, gems and anything else you can think of.
Pyrography personalised Plaque
Pyrography is an ideal technique to create a personalised Father's Day gift this year. The project costs no more than £30 and Hobbycraft even have a step-by-step guide on how to perfect your personalised plaque.
Click the link below to follow our guide blog.hobbycraft.co.uk/how-to-make-a-pyrography-log-slice-for-dad/
Paint Your Own Sports Car Money Box
£1.75
Instead of buying dad a readymade gift, why not get him personalise a Paint Your Own Sports Car Money Box. You can personally design the car specifically to your Dad's favourite car.
READYMADE GIFTS
Karla Shaw, Senior Marketing and PR Manager says 'If you don't have time or want to make something either buying something unique, or even thinking about how you present a gift is a great way to add a special touch'
Brown Wicker Hamper 26cm x 21cm x 13cm
£8
Who doesn't love receiving food?
And what's better than receiving a lovely hamper filled with your favourite treats. Hobbycraft has a range of bespoke jars and hampers that make a perfect gift.
Revell 64164 Spitfire Mk.Vb Starter Set
£10
If your Dad is a plane enthusiast he will love this Revell Spitfire Starter Kit. This plastic aircraft kit includes glue a brush and all the paints required for the model. Perfect for the budding model maker!
About Hobbycraft
Hobbycraft sells more than 35,000 arts and crafts products for hundreds of creative activities, from art, baking, home craft, jewellery making, knitting, sewing, kids' crafts and model making, to accessories for weddings, celebrations and much more.
For more information visit www.hobbycraft.co.uk
Cocktails aren't just for summer. Warm, golden and cosy evenings call for a delicious whisky cocktail to chase the chill from the air.
The Mac Black was specifically created for the colder months by international bar tender Georges Booth of Lo-Jo' Social, a renowned cocktail bar in Copenhagen, Denmark. Jameson Whiskey featured it as one of their cocktails of the month and here is the recipe for you to make at home using fresh seasonal ingredients.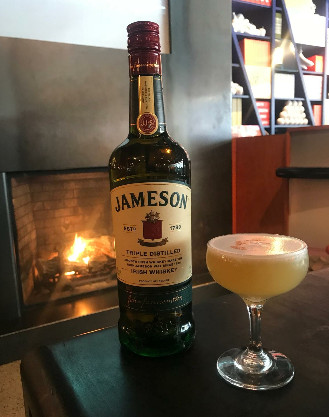 Ingredients
· 50ml Jameson Whiskey
· 10ml Calvados
· The juice of 1 fresh Granny Smith apple
· 10ml Rosemary Syrup
· 10ml Citron
· 20ml Vanilla Gomme
· 1 egg white
· A sprinkle of dried rosemary
How To Make
· Shake 50ml Jameson, 10ml Calvados, the juice of 1 fresh Granny Smith apple, 10ml Rosemary Syrup, 10ml Citron, 20ml Vanilla Gomme, 1 egg white and a sprinkle of dried rosemary together.
· Strain into a glass and serve.
FATHER'S DAY WITH A DIFFERENCE
FREE SNOW FUN FOR ALL DADS THIS FATHER'S DAY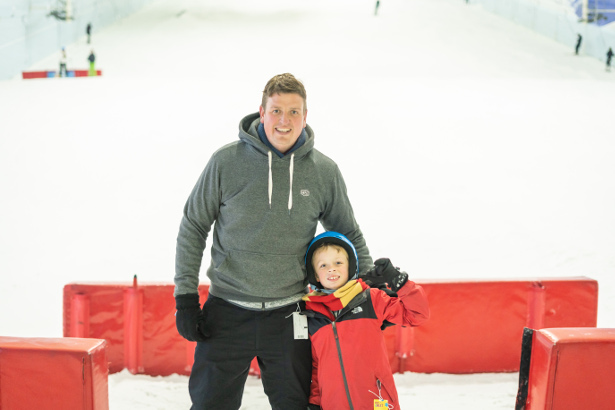 Treat all dads to a shared family day of fun at Chill Factore this Father's Day.
Manchester's real snow slope is treating dads to something truly exhilarating as it offers FREE entry to its newly revamped Snow Park or a free Lift Pass for a session on the main slope.
The unmissable offer will allow dad to race down the cool new Snow Park in a double donut, or whizz his way to the bottom of the attraction's classic Snow and Ice Slides.
The four new inflatable lanes allow the whole family to race against each other for the first time and find out who the fastest member is with a photo worthy finish.
If dad's already a skiing or snowboarding pro, why not spend some quality time together on the main slope, where dads can also receive a free Lift Pass.
Or if you've looking to make the day extra special for dad, why not treat him to the gift of a new skill. Chill Factore is also offering buy one get one free on taster lessons, so family members can learn to ski or snowboard alongside each other.
Terms and Conditions
Taster Offer:
To book, go to https://www.chillfactore.com/offers/snow-park-offers/two-fun-tasters/
Valid on Taster lessons booked and taken by 30th June 2019
Anyone under the age of 10 must be accompanied by a participating adult
Minimum age of 6 years old for ski taster lesson
Minimum age of 8 years old for snowboard taster lesson
All users must be wearing appropriate clothing and gloves.
Snow Park Offer:
Valid for walk ups only on Saturday 15th and Sunday 16th June
Subject to availability
Dad goes free with any full paying child
Quote promo code 'DADSP'
Snow Park minimum age is 4 years
All users must be wearing appropriate clothing, boots and gloves.
Lift Pass Offer:
Valid for walk ups only on Saturday 15th and Sunday 16th June
Subject to availability
Dad goes free with any full paying child
Quote promo code 'DADLP'
All main slope users must meet our Slope Requirements. Users must be able to control their speed and direction, be comfortable with variable piste conditions, be able to link turns and be comfortable using a button lift without assistance.
All users must be wearing appropriate clothing and gloves.
Boxwild
Bird Feeder and Personalised Bird Seed Gift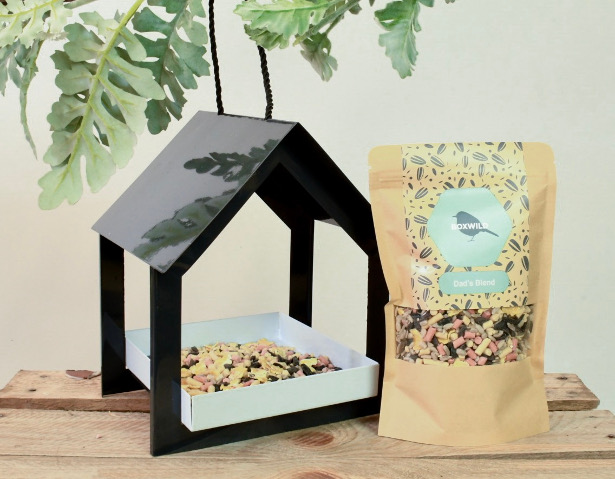 Our Bird Feeder and Personalised Bird Seed Gift contains one of our modern bird feeders with a bag of eg "Dad's Blend" luxury bird seed, also the option of "Daddy's blend", "Grandad's Blend", "Mum's Blend", "Grandma's Blend" or personalised with their name eg "Ben's Blend"!
This makes the ideal gift for a Dad this Father's Day or a birthday gift for any bird lover!
We blend our bird seed in our kitchens in Surrey to give optimum nutrition for your garden birds. We also make a 50p donation from every box sold to various Wildlife Charities to support the wonderful work they do.
View product on company website: www.boxwild.com/collections/gifts_for_bird_lovers/products/fathers-day-bird-feeder-and-personalised-bird-seed-gift
Price: £28
www.boxwild.com
Beer, beavers and bangers – Pitchup.com's guide to the best Father's Day breaks
Want to spend some quality time with dad this Father's Day (16 June) but on a tight budget? Whether Dad is an all-action hero or, frankly, happier drinking beer and burning sausages round a campfire, leading outdoor accommodation provider Pitchup.com has put together a collection of the very best Father's Day breaks in the UK. And, from just £14 per night, you won't even need to ask Dad to bankroll you.
Roll out the barrel in distillery country whisky microlodges
Delny Glamping, Invergorden, Scottish Highlands
Overlooking Cromarty Firth and in the grounds of Delny House, Delny Glamping is a must-visit for any whisky loving dads. Set in the heart of Scotland's distillery country, it offers microlodges made from old whisky barrels with their own private bathrooms, king-sized bed with linen and kitchenette. Dalmore distillery is just five minutes' drive down the road for tours and tastings, and further nips can be had at Balblair, Glenmorangie, Glen Ord and Clynelish, all within 45 minutes of base. Bring back a bottle or two to enjoy in front of a roaring fire whilst cooking up local delicacies in the site's walled garden. From £70 per night, based on two sharing a microlodge.
Enjoy par-tee time on a golf break
Wernddu Farm Golf Club, Abergavenny, Monmouthshire
There are certain kinds of dads who are surgically attached to their clubs. If your dad is a golf obsessive, Wernddu Farm Golf Club is the place for him – the site is set right next to an 18-hole parkland golf course, and has access to the course, driving range and nine-hole pitch and putt course. The on-site clubhouse is open all day, serving hot and cold meals, and there is also a private fishing lake. Just mind the incredible views of the Black Mountains don't distract dad from his game. From £15 per night, based on two sharing a tent pitch.
Make a splash at the National Watersports Centre
National Watersports Centre, Nottingham
If your dad thinks he's an all-action hero, take him for a break at the National Watersports Centre near Nottingham, where he'll be able to tackle a whitewater course for canoeing, kayaking, rafting and tubing; a waterpark with cableway for wakeboarding; plus paddleboarding, open-top canoeing, turbo paddling and open-water swimming. There are also land-based activities in the form of an aerial adventure course, miniature golf, Segway hire, play area and mini e-combat, as well as a footgolf course. An assault course, country walks and nature zones are also on site. From £14 per night, based on up to four sharing a tent. Timber camping pods are also available from £26 per night.
Sit back for sun (hopefully!), songs and scrumpy
Bredy Farm, Bridport, Dorset
A working farm with cider production shed and microbrewery, Bredy Farm is the ultimate in relaxed Westcountry retreats. Pitch up with dad in the apple orchard and enjoy views of the awesome Jurassic Coast as you sip at a pint of the house brew, and enjoy absolute relaxation. In the summer, the site also holds weekend music festivals so you and dad have all the entertainment you need right on site. From £28 per night based on two sharing a tent pitch.
Act the country gent
Westlands Country Park, Annan, Dumfries and Galloway
For the country sports enthusiast, Westlands Country Park is the ideal Father's Day getaway. Close to Gretna Green in over 100 acres of grounds, Westlands Country Park combines the very best of Scottish outdoor pursuits. Book a clay pigeon shooting session or some tuition for dad – it's great fun, with the faux-birds are launched from a 140 ft tower. Or enjoy fishing in one of the three ponds. Catch one of the huge trout and grill it over the campfire for a truly back-to-nature bonding experience. From £14 per night based on two sharing a tent pitch.
Bushcraft, beer and bangers
The Secret Garden Touring Park, Wisbech, Cambridgeshire
A real Fenlands gem, The Secret Garden Touring Park is full of clever little touches and definitely has dads in mind. For dads who think they're Bear Grylls but could probably do with a refresher, there are bushcraft and survival courses to teach fire lighting, shelter building and other crafty activities. Alternatively, the more 'relaxed' dads might enjoy the regular beer and sausage tasting sessions thanks to the onsite microbrewery and herd of Gloucester Old Spots. All set in a green countryside location within a two-acre garden, cleverly designed to draw in birds and beasts including jays, woodpeckers, butterflies, stoats and hares. From £20 per night based on up to six sharing a tent pitch.
Beaver away in wildlife-tastic Bamff
Bamff Ecotourism, Blairgowrie, Perthshire
Wildlife fanatic fathers will have a field day at Bamff Ecotourism, the site of the first ever UK beaver reintroduction project. Having been hunted to extinction centuries ago, they were reintroduced to Bamff in 2002 and there are now two beaver families on the estate who have created more than 20 dams. Settle down by the beaver ponds to watch the industrious little creatures, or head off to the neighbouring Scottish Woodland Skills Centre to take part in some bushcraft, willow weaving and green woodworking. Stay in a glamping yurt or hideaway cabin furnished with everything that you might need. From £33 per night, based on two sharing a yurt.
Hugs & Co. who are proud to introduce the TS1 model 'the British Driving Loafer'. Bringing a level of functionality to driving loafers that upgrades them into a versatile piece of luxury footwear. Above all these shoes use up unwanted tyres and are more environmentally friendly to make than regular footwear.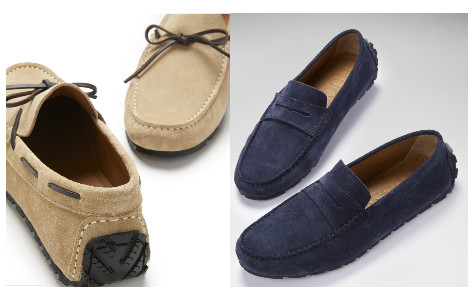 Upcycled tyre tread is combined with Italian leather and British design to create the first line of environmentally conscious luxury footwear. Only a fraction of the energy used to produce new sole units is required to convert the waste tyres into usable shoe parts.
New menswear brand Niccolò P. was developed by a former city professional who has created a luxury men's polo shirt range.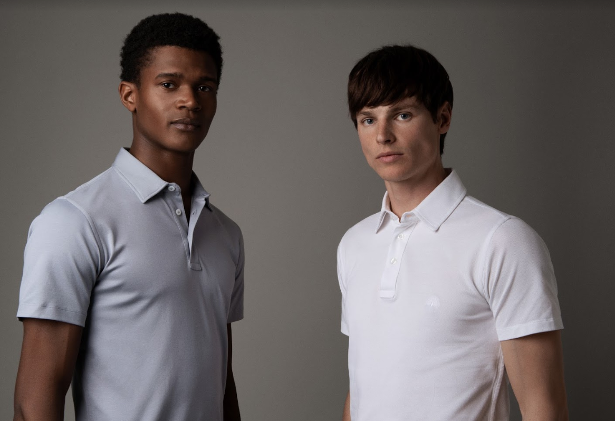 His ethos was fashion can be too throw away and quality should be at the core of menswear staples, like the Polo shirt.
The brand has a selection of bespoke level detailed Polos made from luxury fabrics, including West Indian Sea Island cotton. Prices range for the main collection from £80 to £120 with limited editions ranging from £125 to £350.
The name derives from Niccolò Polo, an Italian travelling merchant best known as the father of explorer Marco Polo. Travel is a personal passion of the brand owner Pascal Keane and he wanted to make products as versatile for travel as possible. This has started with polo shirts which bridge the gap between a 'relaxed' Friday at work carrying into the weekend/airport lounge etc (travel).
Dad's provide the jokes all year round, but that doesn't mean your gift has to be a joke!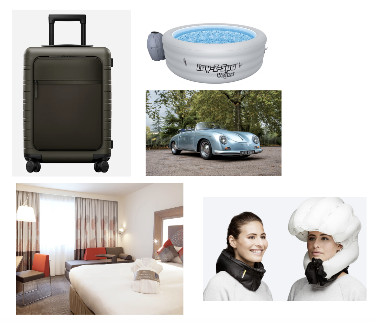 For the dad who loves a vacay, and a staycay, or the dad who loves chilling in the pool, we've got just the thing you need to make sure your gift isn't as bad as Dad's cheesy one-liners! Because we think Dad's are grate…
For the Dad on the move
Whether you're whisking your Dad away for the night or spoiling her with a weekend away, make sure she's always travelling in style. Cue Horizn Studios, the luxury Berlin-based smart luggage brand boasting a collection of cases and travel accessories perfect for all her adventures.
For the Dadventurous type
Turo, the world's largest peer-to-peer car-sharing marketplace, is taking the hassle out of travel, by providing an affordable and easy travel solution, at the click of a button. With a wide range of cars available, Turo has something no matter what weekend adventure you're going on. With the weekend looking great, why not go top down!
For the Dad who loves a bit of 'me time'
To help families celebrate Father's Day selected Novotel's across the UK spanning London, Liverpool, Bristol, Manchester, Newcastle, York, Nottingham and more, will be exchanging corny one-liners and cheesy jokes for bragging rights and double rooms to honour Dad's 'funnies'. For more info head here.
For the sharpest Dad around
In partnership with Hemingway Tailors, Mercure Leeds Centre is offering an experience package that includes an overnight stay, hearty breakfast for two, and a £250 tailored shirt measured in your hotel room. For more info head here.
For the Dad-IYers
Homebase has lots of great deals on this Father's Day. Whether you're looking for a half price power tools, a steal on a BBQ or even a dip in the pool. Head to the Homebase website, or pop us a note to see what we've got going on!
And for the Dad who's wheely, wheely great
Hövding is the world's first urban airbag for cyclists that are revolutionising the world of cycling safety. The specialised airbag inflates to cover your head and fixates the neck to provide you with the best protection on the market – up to 8 times better than a traditional helmet.
Luxury car hire service, Driverso, offers instant online booking for the largest collection of luxury cars in Europe.

Formerly named Vroomerz, Europe's most varied luxury car fleet has rebranded, expanding to include over 400 new models from 20 suppliers. Over 500 customers from 40 countries have booked a luxury car online with Driverso in the past year, each one personally delivered to their chosen location.
Priding itself on the highest standards of qualified, luxury cars and personalised customer service, Driverso creates an unparalleled car hire experience from start to finish, helping to shape memorable drives for every journey.
"Driverso guarentees the highest quality car hire experience and has gone above and beyond to meet my requirements. From providing a personalised VIP service to flexibile pick-up and drop-off locations, they've made my trips as seamless as possible. Driverso is also the only car hire service I've used which provide the exact same car as reserved on the website," said Mr. Avishay Ben Haim, a Driverso customer from 2018.
Whether cruising the High Alpine Road in Austria in a Lamborghini Huracan, circling the Amalfi Coast in an AMG Roadster, traversing the Swiss Alps with a Range Rover Evoque or exploring Rome in a Jaguar F-Type, Driverso customers can choose from a range of cars across the UK, Italy, France, Spain, Portugal, Switzerland, Germany and Austria.
Driverso takes any hassle out of booking the luxury car of your needs, with quick and simple booking online, clear pricing and availability, and detailed information and imagery for each car. Customers are guaranteed to receive the exact make and model as selected on the website.
"Whereas Vroomerz was all about the car, Driverso emphasises the full experience, exploring a more thrilling side of driving that isn't often associated with hiring a car. We do more than just provide a car to get you from A to B, we'll do everything we can to make your hire car – and the drive – are the most memorable part of your trip," says Pierluigi Galassetti, Managing Director of Driverso.
As Europe's most personalised car hire service, Driverso goes above and beyond to meet customer requirements, including door-to-door delivery and drop-off to any location by friendly, professional drivers. A specialist driver will be waiting at the delivery point of your choice and will be on hand to brief you on the car and answer any questions you have about driving it.
"No request is too great – whether it be 100 white roses waiting in the car for a loved one, or tips on the best road trip itinerary, Driverso's customer service team is available 24/7 to help with any queries and ensure both the car and the service meet the driver's highest expectations. You'll be planning your next trip around the drive once you've booked a car with Driverso," continued Galassetti.
Founded in March 2017, Driverso is backed by Primerent, a trusted leader in the luxury car hire industry.
Driverso plans to expand its fleet to 1,000 cars by June 2019.
For more information and to book online, please visit: www.driverso.com.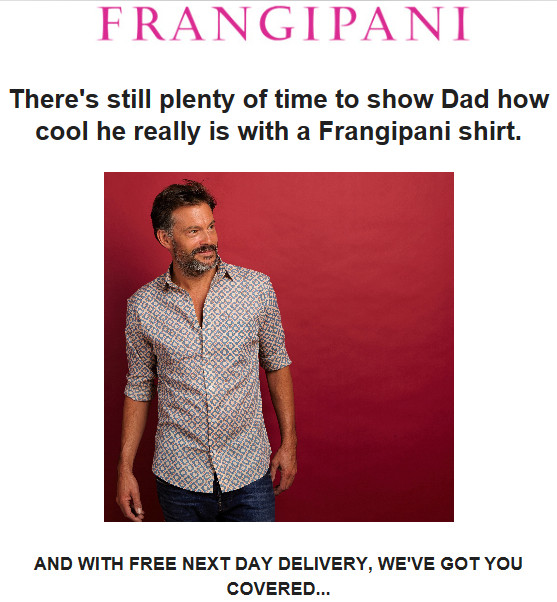 Data compiled from a consumer poll on Bing showed that 37% of people are planning on getting their dad something techy to celebrate them this Father's day so what better than upgrading his gadgets?!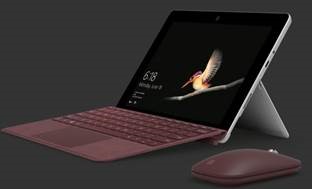 Microsoft's Surface devices have been designed to offer the best-in-class experience. But people are at the centre, so that devices don't just feel like machines – they should feel comfortable and personal. We know there's lots of types of Dads out there, and the range in the Surface portfolio means there's something for everyone out there!
Microsoft Surface Go: for the more adventurous, on-the-go dads that like travelling and need the right technology to help them stay connected. It's the smallest and lightest Surface yet, which means it can be the perfect companion device
Microsoft Surface Pro 6: for the ones that need that extra power when they're working remotely, or travelling in-between meetings, the Pro 6 can be the answer. It's the ideal tool for people wanting the flexibility of a tablet combined with the power of a laptop
Microsoft Surface Laptop 2: for those traditional dads out there, the Laptop 2 builds on the traditional form factor of a laptop but it has a really stylish design – perfect for the stylish dad as well! For example, the Alcantara keyboard is a unique fabric making typing a much more comfortable experience
Microsoft Surface Headphones: we all need some alone time – dads probably more than anyone! With easily adjustable noise cancellations levels, dads can let in just as much of their kids' conversation as they want!
The British aftermarket specialist Ring has recently launched a new digital tyre inflator, the RTC1000. The essential product for drivers combines excellent inflation speeds with an intuitive new design, making tyre care quicker.
We can often underestimate the importance of having the correct tyre pressure, but without proper maintenance under or over-inflated tyres can reduce the manoeuvrability of a vehicle and can cause tyres to wear more quickly. It also reduces the fuel efficiency of the car or van, increasing both fuel costs and CO2 emissions. What's more, new MOT rules implemented in May 2018 state that a car can fail its MOT if the tyres are obviously underinflated.
The product has a large digital display with LED light that allows motorists to read the pressure at the touch of a button. Plus, there is no need for a garage clear out: this practical product is an everyday item and will take up very little space. Lightweight and small, the inflator can be stored in the boot of a car and simply accessed as and when required.
The RTC1000 Rapid Digital Tyre Inflator is ideal for drivers keen to keep their vehicle in top condition and can inflate a 13" tyre from 0 to 35PSI in just 2 minutes! While the helpful auto stop on the device makes sure that once accurate inflation levels have been reached the product stops automatically with the option to store the preferred pressure for next time.
It's like the gift that keeps on giving, with an LED light behind the display making it easier to inflate at night, so there's no concern about getting caught short in the dark.
Powered from the in-car 12V socket, the inflator has a long 3.5m cable to help reach tyres all around the vehicle. It comes with storage case and three-piece adaptor kit, which includes spare valve caps and latex gloves.
The RTC1000 Rapid Digital Tyre Inflator is available nationwide, with an SRP of £49.99.
MAKE YOUR DAD A FLYING LEGEND
Indoor Skydiving with iFLY: Save £40 on a flight experience for 2 –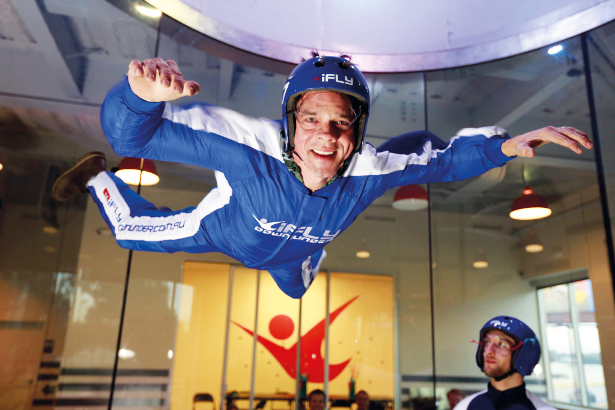 Indoor skydiving is the simulation of true freefall conditions in a vertical wind tunnel, so get ready to be blown away – literally. At iFLY you can experience the feeling of freefall as you float on a smooth cushion of air. There's no parachute, no jumping, and nothing attaching you to planet Earth.
Perfect for those aged 3 to 103, why not give the ultimate gift this Father's Day with an experience that will be remembered for a lifetime and is much more fulfilling than material possessions. What you'll really be creating are memories that will last a lifetime that even the whole family can enjoy!
Whether you're buying for a first-time flyer, an experienced flyer or a group, iFLY cater for all ages and abilities. Plus, with three centres based across the UK in Milton Keynes, Basingstoke and Manchester, a visit to iFLY is the perfect opportunity for a fun day out together as a family.
Buy a Kick-Start Flight Experience for 2 and you'll save £40 (reduced from £97.98 to £57.98), which includes:
2 flights for each 2 flyers
Full instruction and equipment hire
Flight certificate
See for full details and ts&cs here: www.iflyworld.co.uk/fathers-day-special-offer/
Martell cocktail and bottle. Whether dad enjoys Cognac on the rocks or in a simple mix, show him the love on June 16th with the below offerings.
Martell Blue Swift – $67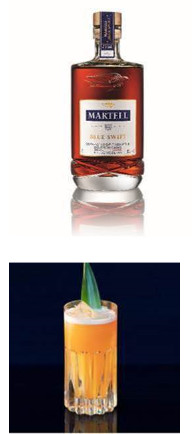 Swift Cooler
INGREDIENTS
2 parts Martell Blue Swift
¼ Campari
2 parts Pineapple Juice
½ Lime Juice
½ Simple Syrup
METHOD
Add a few ice cubes into the shaker and add the Martell cognac, Campari, sugar syrup, Pineapple juice and lime juice
Shake the ingredients together and pour into a cocktail strainer glass
Add a Pineapple leaf garnish
Mrs.B's kitchen specialises in biscuits and spices, with particular emphasis on healthier options.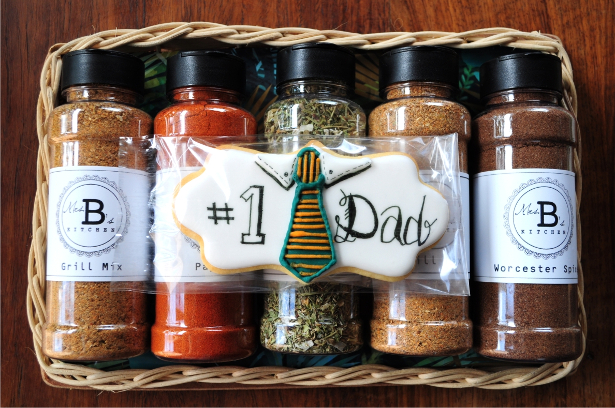 Our healthy options in the biscuits range include sugar free biscuits such as honey-oat biscuits and gluten free biscuits. We also have a range of spices including the Himalayan salts which are rich in minerals and low in sodium…among many others.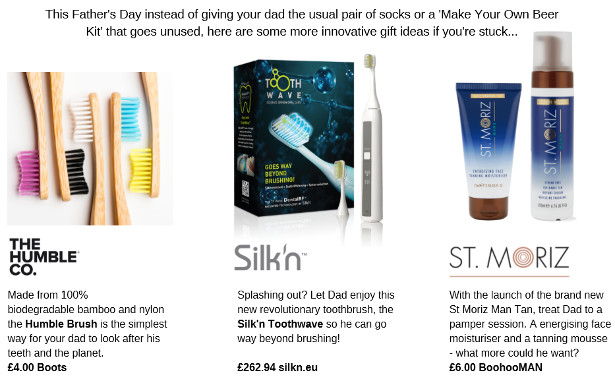 The Singleton of Dufftown 12 Year Old
RRP: £34.50
Available to purchase on Amazon.
The Singleton of Dufftown 12 Year Old is the ideal gift for Father's Day – matured for 12 years in the perfect blend of European oak ex-sherry and American oak ex-Bourbon casks, to create an easy to enjoy Whisky with a smooth, balanced and fruity profile.
The Whisky may have already accumulated 23 awards, but The Singleton aren't stuffy when it comes to their Single Malt – it's accessible, warming flavour is perfect for those just entering into the world of Whisky, but at the same time appealing to traditional whisky drinkers.
It's approachable flavour and delightful complexity is what's made The Singleton of Dufftown 12 Year Old the 3rd largest premium Single Malt Whisky in the world, and it will no doubt continue to impress for years to come.
Pack side: 70cl
Alcohol units: 28
ABV: 40% vol
Alcohol type: Spirits
Storage type: Ambient
Tasting notes
Nose: Notes of polished wood and toasted hazelnuts, stewed and dried fruitswith soft brown sugar.
Taste: Sweet, nutty, then smooth and fruity with warming hints of espresso coffee and brown sugar.
Finish: Medium to long, elegantly drying, with a lingering crisp, sweet, nutty taste.
Please drink responsibly
Why not gift dad a Kekao Subscription box? Kekao is a specialty crafted dark chocolate bar subscription box.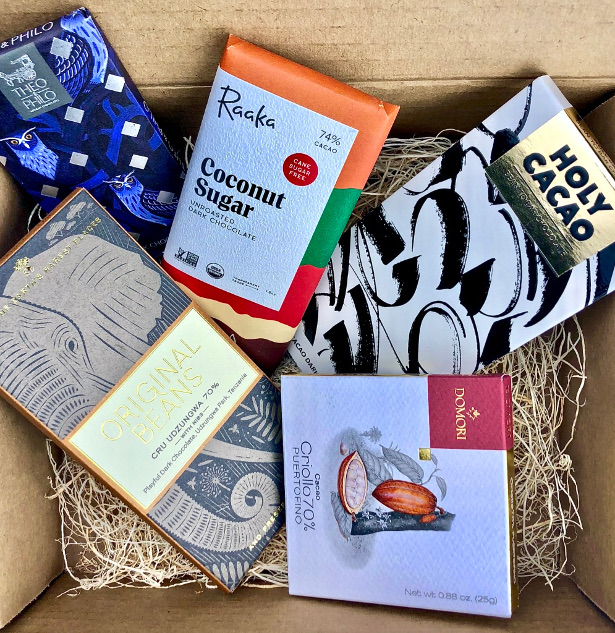 We search the world for the finest dark chocolate bars and bring them right to your doorstep monthly. From rich dark Peruvian chocolate bars to new start-up chocolate bars on the come up, you never know what you get inside the box! Each month we will curate 3 to 5 premium specialty crafted dark chocolate bars.
We offer a 3-month and 6-month gift subscription box. You pay monthly for either three or six months and leave the rest to us! Once the three or six months are up they will stop receiving the gift. It's that simple!
You can find more information at www.kekao.co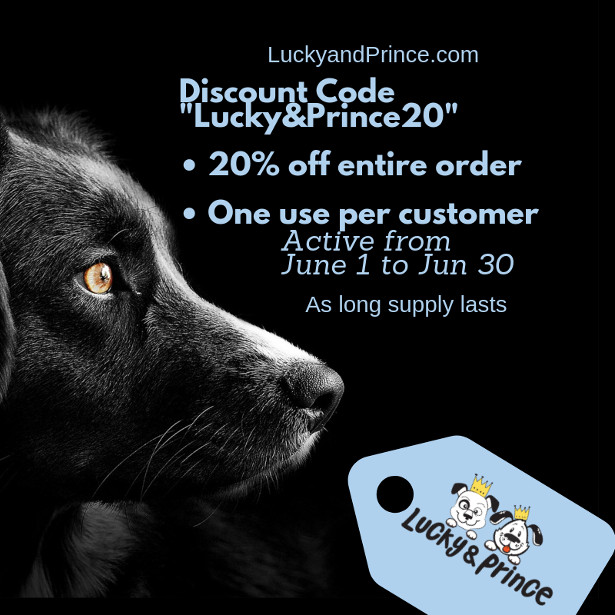 Lucky & Prince
Email: woof@luckyandprince.com
Comments: 20% Discount
Make Dad the king of his castle this Father's Day by giving him complete control with the ultimate Smart Home solution, Arteor with Netatmo.
The collection of smart switches and sockets puts the power in Dad's hands (literally), allowing him to controls lights, small appliances, blind and shutters all from his smart device, or using voice commands via his favourite digital assist.
From the Home+Control App dad can keep tabs on his castle's energy consumption in real-time, allowing him to turn off devices reducing power consumption, receive real-time alerts in the event of a power failure, even turn on lights remotely to give the impression he's home for added security.
A notable feature we know dad will love is ability to create tailored scenarios. For example, if dad's an early riser he can create a morning routine which will automatically turn on his bedside lamp at 5am, fire up t he coffee machine, even turn on the TV so dad can catch up on the latest news before leaving home for the day.
Arteor with Netatmo Starter kit RRP AUD $599. Available exclusively in Australia by HPM. For more information visit www.hpm.com.au
LAST MINUTE GIFT IDEAS FOR DAD THIS SUNDAY
Whether it's dad commuting to work every day or the dad who has a weekend drive, THINKWARE has the perfect 'LAST MINUTE' gift idea.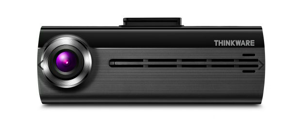 All of THINKWARE Dash Cameras provide a parking mode when installed with a hardwire cable, which can give dad extra peace of mind when he's not in the car. All of the models provide safety camera alerts either through the in-built GPS or external GPS antenna and they all come with an SD card included.
With its extensive range of dash cam cameras there is a product suitable for every type of driver, allowing you to gift him with a present that will keep him, and his car, safe on the roads – and he doesn't need to be a tech expert to use them.
THINKWARE F200 – one channel £109 // two channel £139
· Two cameras for front and rear views
· Full HD video image quality (Rear HD)
· Built in Wi-Fi
· Safety Camera Alert (Optional GPS Antenna Required)
· Mobile app functionality
This high-quality image capability offers drivers excellent coverage at the front and rear of their vehicle, while minimising blind spots thanks to the 140-degree wide viewing angle.
With its compact design, the F200 can easily be placed behind the rear-view mirror without causing any obstruction to the driver's view; ensuring the camera placement adheres to safety laws and standards. Perfect for the dad who likes no fuss!
THINKWARE F800 PRO with polarising filter – one channel £189 // two channel £249
· Cloud connectivity
· Comes with polarising filter accessory
· Built in Wi-Fi
· Super Night Vision 2.0
Dad can easily control and manage the F800 PRO dash cam with cloud connectivity and built-in WiFi via an iOS or Android smart phone, providing a truly convenient way to view, download, access or delete recorded images, as well as enable safety camera updates via the app. The F800 PRO offers lower power consumption for extended parking mode and cloud connectivity.
This camera is great for dad who has to leave his car for a longer period of time, perhaps overnight in various locations for work. The camera uses the energy savingparking mode where the F800 PRO will sleep until an impact is detected and will wake up within a second, to record for the next 20 seconds.
The F800 PRO is also packed with useful features including built-in A-GPS for embedded speed, time and location data into recorded videos. The location is remembered so it achieves instant GPS lock when switched on.
Various safety features have also been included to protect drivers, including Advanced Driving Assistance System(ADAS), Lane Departure Warning System (LDWS), Forward Collision Warning System(FCWS), and Urban Forward Collision Warning System(uFCWS). When the vehicle is stopped, the F800 PRO offers Front Vehicle Departure Warning(FVDW).
THINKWARE X700 – one channel £119 // two channel £149
· Speed camera alert
· Two cameras for front and rear views
· Full HD video image quality
· 2.7" touch screen
Equipped with the road safety warning system that provides drivers with audio and visual alerts for lane departure, front collision, and front vehicle departure warning – great for the dad who regularly drives long distances. Perhaps driving long journeys for work.
The X700 is THINKWARE's first touch screen camera too, great for a dad who loves his gadgets!
Buy a subscription for Dad (or yourself)
and get a $120 valued watch for FREE!
www.culturecarton.com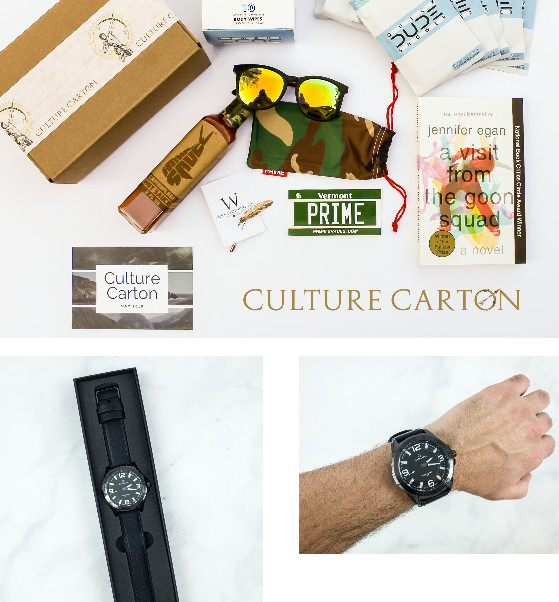 Subscribe to Culture Carton Standard or Culture Carton Essential and receive a FREE Black Label Voyager Watch, valued at $120. Use code FREEWATCH.
Better Books. Better Products. Better Life.
Culture Carton is the best subscription box for men. With Culture Carton you receive a curated mix of full-size products that are actually useful, as well as an awesome book to read.
Father's Day Sale:
Every Dads a Fan
10% Off All Socks For Father's Day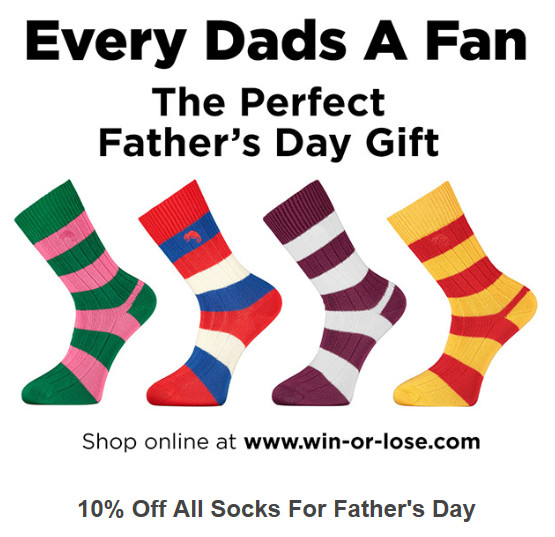 Are you still stuck on what to get your dad for Father's Day?
Win or Lose socks make a great gift for dads. Create a custom Sock Gift Box or pick from some of our Father's Day Favourites. Plus, we're offering 10% off your order!
To get your 10% off, just use promo code FATHERSDAY19 at checkout.
Shop Win or Lose Socks
Create a Custom Sock Gift Box
Select any three pairs of socks from the Weekend or Weekday sock collections and pop them in a Sock Gift Box to make a perfect, personalised present.
MAHI Leather – Personalised Gym Bag for Father's Day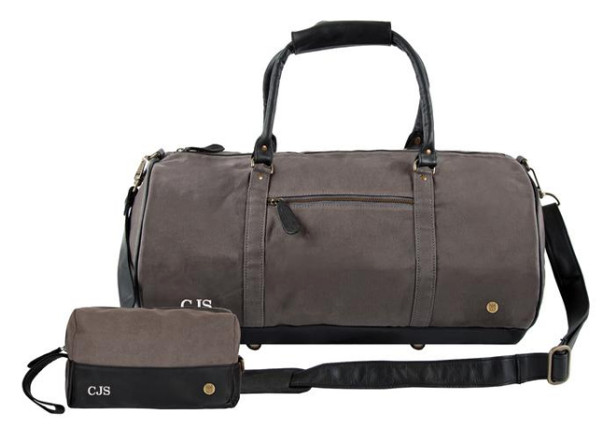 MAHI Leather Gym Duffle
It is made with water-resistant waxed grey cotton canvas on the main body and complimented with a breathable internal black cotton lining.
Our organic materials ensure breathability and significantly reduce the build-up of damp and unpleasant odours caused by wet changing rooms and damp gym gear.
Other features include four brass studs on the base, a front zipped pocket for easy access to your essential items, a smaller zipped pocket on the inside and a detachable and extendable shoulder strap with additional padding for comfort.
All items can be personalised with embroidered initials for an extra personal touch – showing your Dad how much you've thought about him this Father's Day. Well it beats another pair of socks!
We also have a matching Dopp kit that can also be embroidered with exterior monogramming, but you can also add a secret internal message which is included for free! Or buy both in a discounted set: www.mahileather.com/products/gift-set-12
Give dad the gift of unlimited reading this Father's Day
Top tech gift for the man who has everything: Readly digital magazine app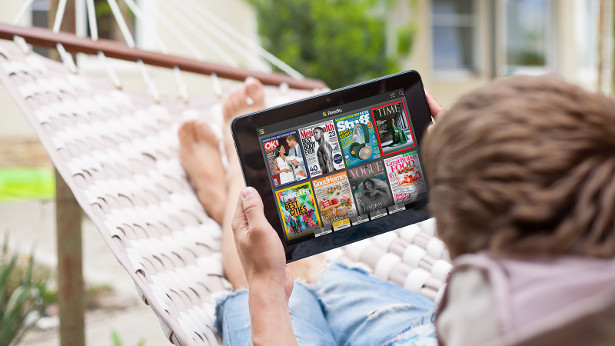 Father's Day is almost upon us and if you haven't considered your gift yet, you're not alone. Panic not because with the Readly digital magazine app you can bag dad a last minute gift that keeps on giving way beyond Sunday 16th June.
Choosing a gift for your dad who says he has everything he needs is always a challenge. If he's reading and tech, Readly digital magazine app subscription is the perfect gift to surprise him with this year.
Readly, the Spotify of magazines, provides access to unlimited magazines to read anytime, anywhere, at the click of a button. Whether he's relaxing at home or on the go, Readly has over 4000 top titles waiting to be read on his mobile, tablet or laptop.
Read about a new hobby, be inspired, get up to date with news, keep the mind challenged with puzzles or check out which gadget he needs with the breadth of titles available. There's all the latest issues and back issues too.
The ten most read digital magazine titles read by men on Readly according to 2017/2018 Readly data were:
Autocar
T3
Stuff
What Car?
MCN
Playboy
What HiFi? Sound and Vision
Amateur Photographer magazine
Classic Car Weekly
Commando
Here's the top five reasons to get Readly:
Lighttravel: With Readly, you have access to yourfavorite magazines anytime via your smartphone, tablet or laptop. And with no paper, it's environmentally friendly too!
Shut down time: If you want to properly shut down without wi-fi and be undisturbed this season, you can download up to 500 magazines and read them in the offline mode wherever you may be.
Share with the family: Readly gives users five profiles per household, so if you're lucky enough to live with the guy you're getting Readly for, you too can benefit from the gift!
Unlimited reading: With access to over 4000 magazines, you've never going to be short of something to read. Read your favourite titles or try something new, it's up to you. Reading is unlimited so don't hold back!
No hidden costs: No extras or hidden costs. Readly is a subscription app which gives you unlimited access to all its magazines for the monthly fee.
Readly is £7.99 a month (£1.99 for the first to months) or the the Readly gift card is the perfect gift for Father's Day and has options to suit every gift budget:
1 month – £7.99
3 months – £23.97
6 months – £47.94
Visit www.readly.com for more information about Readly.
Just for fun – Scotland rugby stars try their hand at beach cricket
Ship Inn CC v The Rugby Has Beens XI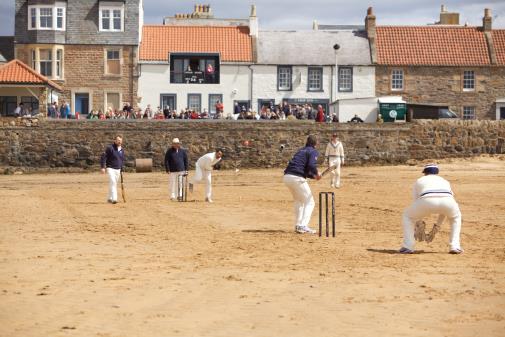 Fancy watching some of Scotland's top rugby stars try their hand at cricket, on a beach, with a BBQ? Then look no further than next weekend's beach cricket fixture between The Ship Inn CC and the RHB's (The Rugby Has Beens) on the beach at Elie. Topping the bill for the RHB's is Mike Blair, Scotland's most capped scrum half of all time and current assistant coach for the national team. Supporting Mike will be Duncan Hodge, Hugo Southwell and Graeme Burns. The 30 over match starts at 12.15pm on Saturday 22 June running until 5pm and is free to watch. The Ship Inn will be hosting its weekly BBQ in its beach side beer garden so you don't need to miss any of the action. www.shipinn.scot
SAVE UP TO 60% OFF DESIGNER SCENTS IN TIME FOR FATHER'S DAY
With Father's Day just around the corner, now's the perfect time to treat your loved ones to something special. Grab the perfect Father's Day gift from the UK's largest independent fragrance retailer, The Fragrance Shop who are offering a selection of luxury designer aftershaves and fragrances with up to 60% off. Offer available from 3rd June – 16th June 2019, available in stores nationwide and online at thefragranceshop.co.uk.
Deals Of The Day – 10th – 16th June
· 10th June: Jean Paul Gaultier Classique, 50ml EDT £52 (save £12)
· 11th June: Giorgio Armani Code, 50ml EDT £47 (save £8)
· 12th June: D&G Intenso 75ml EDP for him £40 (save £20)
· 13th June: Kate Spade Truly Graciuos 75ml for her, £20 (save £25)
· 14th June: Versace Man Eau Fraiche 100ml EDT for him, £38.50 (save £23)
· 15th June: Gucci Bamboo, 50ml EDP for her, £46 (save £28)
· 16th June: Issey Miyake L'Eau D'Issey Pour Homme 75ml EDT for him, £30 (save £14)
Star deals include:
WAS
NOW
SAVE
Mont Blanc Explorer 100ml EDP
£72.00
£70.00
£2.00
Polo Blue Ralph Lauren Gold Blend, 125ml EDP
£78.50
£78
£0.50
JPG In The Navy, 125ml EDT
£69
£68.50
£0.50
Diesel Only The Brave Gift Set
£47
£27.50
£19.50
Diesel Spirit Of The Brave EDP 125ml
£63
£62.50
£0.50
ZIP NOW LONDON IS BACK AND BIGGER THAN EVER
Zip Now London, the biggest and fastest city centre zip wire is returning to the Southbank for its third summer season, opening to the public on the 12th June 2019.
To mark its return, Zip Now London is offering early bird tickets for £27 to this exciting central London activity, which is suitable for friends, families, birthday parties and group events.
Just a few minutes from the London Eye and located in Archbishop's Park, Zip Now London will be bigger than ever with a new fourth parallel line, meaning even more people can experience the thrill of flying at speeds of up to 50kph across the London skyline in pairs, trios or groups of four.
Over 75,000 customers have ridden the zip wire and once again riders will launch from a 35-metre high tower, travelling 225 metres with a stunning backdrop including the London Eye, Houses of Parliament, Big Ben, the Gherkin, Lambeth Palace and The Shard.
Riders will also be able to complete their flight in true adventure-junkie style with the option to add on a free-fall Mega Drop.
Barry Shaverin, Zip Now CEO said: "Zip Now London is back and better than ever offering a huge rush of adrenaline without needing to leave zone one. This year, we've added a fourth line to meet the huge customer demand for people to fly in groups with their friends, families and colleagues."
Zip Now London will be open daily from 12th June until 15th September 2019 with the following opening hours:
Monday to Friday 11.30 to 19.30
Saturday 9.00 to 19.30
Sunday 9.00 to 17.00
To book now visit – www.zip-now.co/london2019
Zip Now London offers complimentary rides for carers, guides and mobility or sight assistants and specific time slots can be ring-fenced for exclusive use of those who may require more time to complete the experience. This can include people with learning disabilities, autism, and both hearing and sight impediments.
Zip Now welcomes riders from eight years old. Riders must be more than 1.2m (3ft 11in) tall, less than 2.1m (6ft 11in) tall and weigh no more than 120 kg.
2018 Fast Facts:
Zip Now London has welcomed 75,000 customers, which means riders:
Travelled along the wires for 6012 miles in total – almost the same distance from London to Sydney.
Climbed the launch tower 75,000 times equalling 2,625,000 metres – the same as climbing Everest 296 times!
Jumped 78,000 metres from the Mega Drop free fall – the height of 251 Shards.
For more information on Zip Now, visit: www.zip-now.co/
BUYAGIFT LAUNCHES FIRST EVER 'DADS ONLY' FESTIVAL
IN RUN UP TO FATHER'S DAY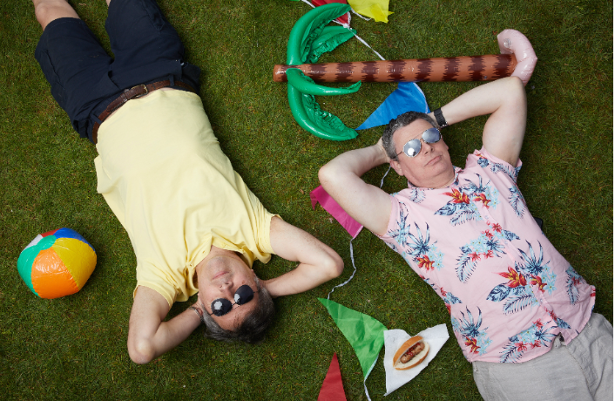 Dadstonbury promises to be a celebration of dad dancing, dad jokes and dad bods
Dads can win a Dad-themed festival experience brought to their own back garden
Beer bar, burgers and a live Oasis covers band are included on the bill
Launched with a Fyre festival parody promotional trailer
cid:image002.png@01D5160E.706925B0
June 2019: Calling all dad dancers…to celebrate Father's Day this year, Buyagift are giving dads across the nation the chance to attend the ultimate stay-at-home festival – Dadstonbury – in their own back yard.
Promising to be a celebration of dad dancing, dad jokes, dad bods and dad-chat about DIY, Dadstonbury is the UK's first ever 'dads only' festival experience: including a live performance from an Oasis covers band so they can party like it's 1999 all over again.
Dadstonbury was launched today with a cheeky parody of the infamous Fyre Festival promotional video, featuring real dads, rather than Bella Hadid, and a British back garden instead of the Bahamas. Yet unlike the Fyre Festival, Dadstonbury is the first festival where supermodels, trendy influencers and teenage YouTubers are banned. And of course, it will actually happen.
Buyagift will be providing everything you'd expect at a festival from a range of their experience suppliers. This will include refreshing beer and delicious barbeque food such as gourmet burgers and hotdogs.
In the run up to Father's Day, families will have the opportunity to nominate a deserving Dad to win this prize by submitting a picture of their garden through Buyagift's website. 'Dadstonbury' will then be brought straight to the winners back garden.
There will even be a live band so all dad dancing can be thoroughly enjoyed without any family embarrassment. The lucky Dad will be revealed on Father's Day, with the festival happening over the weekend of 29th- 30th June.
Dan Mountain, CEO of Buyagift.co.uk said: "Whether it's at a major festival or simply in their own back yard, dads are constantly told their dance moves, music tastes and jokes are 'cringe' by their kids. This summer one lucky dad will can have their very own festival for him and his mates, to let their Dads bods hang out – without being told by their partners or kids to tone it down.
To enter the competition, head to https://www.buyagift.co.uk/dadstonbury to submit your embarrassing Dad and a picture of that garden that you will host your Dadstonbury festival. The competition closes on Friday 14th June 2019 and the winner will be selected on Father's Day.
Go Ahead…Make Dad's Day
Baby K'Tan
www.babyktan.com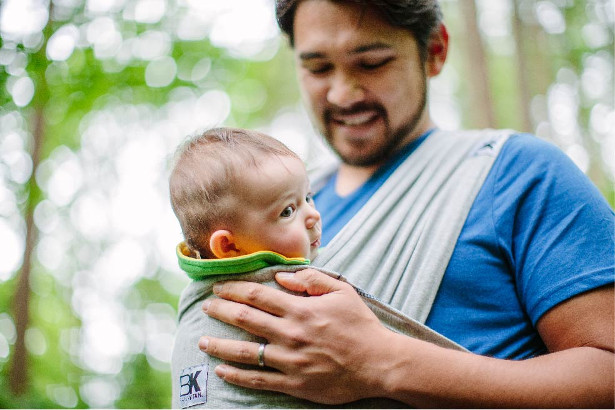 Be his world while showing him yours.
This Father's Day is the perfect time to show your love, appreciation, and admiration by giving Dad the ultimate gift of bonding with baby – safe, simple, and timeless babywearing.
JUST FOR DAD…Receive a free Baby K'tan® baby hat on orders of $10 or more with code BKDADS2019
to receive your free baby hat, select the color baby hat you would like, add it to your cart, and use code BKDADS2019 at checkout
NEW > Perfect For Dad for Father's Day! Award Winning Nextbase Series 2 & New Models & Now Including in-built Alexa & More! >>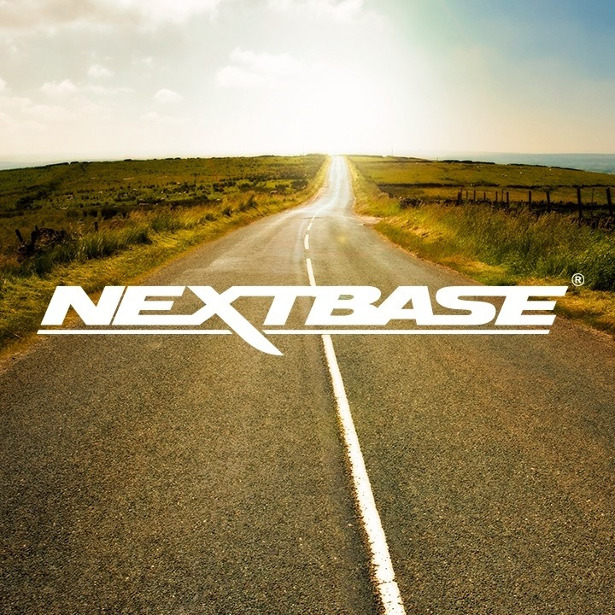 TWITTER | FACEBOOK | INSTAGRAM | YOUTUBE
Currently the most popular tech consumer product available, Dash Cams have been outselling computers, gaming consoles and other popular tech products for many years. They out-sell Sat Navs and are the most popular in-car gadget. Nextbase's newest range of Dash Cams includes the 322GW, which contains in-built emergency response.
As you are aware, drivers who spend a lot of time in their cars stand a lot to gain from a high quality, premium Dash Cam and it is no secret that there can be victimisation and discrimination when involved in road accidents, particularly for young drivers, female drivers, and also older drivers. Protecting against unwanted shunts and bumps, they are a great asset for drivers who want peace of mind and a chance to save on their insurance premiums, through many of the UK's Dash Cam inclusive policies. All of Nextbase's Dash Cams are endorsed by the AA so there is a model for every motorist's need. The products are easy to install and record on a loop, with automatic file protection in case of a traffic incident.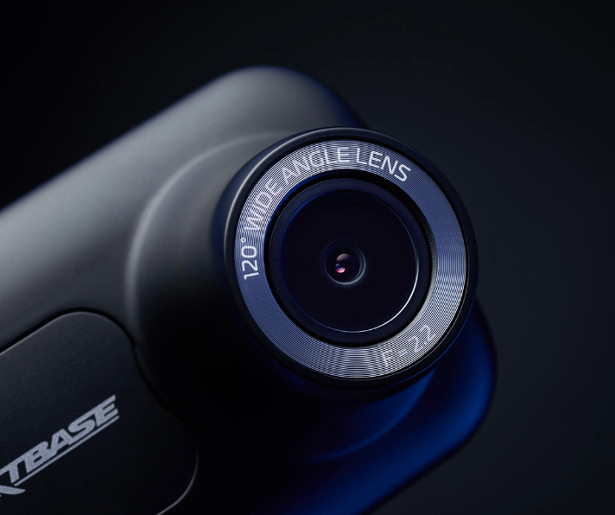 The first in the Nextbase Series 2 range, the 122 is the perfect Dash Cam for new and learner drivers. Young motorists stand a lot to gain from Dash Cams as they are often the targets of bias and discrimination on the roads, so can really use the security that comes with the 122. It comes at an affordable price and offers a clear picture quality of 720p. This Dash Cam is light and compact, and features a 120 degree wide angle, LED colour screen and intelligent parking mode. This Dash Cam can also help young drivers save on their insurance premiums through many of the UK's Dash Cam inclusive policies.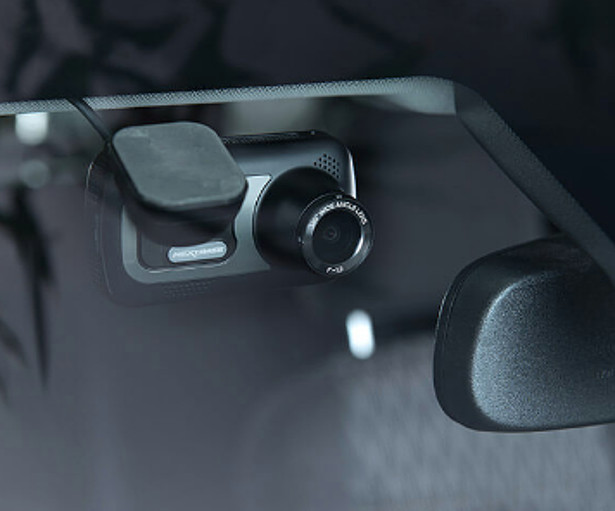 The 222 records in full 1080p HD, offering outstanding image quality at a very affordable price. What's more, it boasts a variety of features, like a 140 degree wide angle lens, and intelligent parking mode. The 222 delivers clear images whilst capturing the entire road ahead. It also automatically saves video files, an ideal addition in the case of an incident on the roads.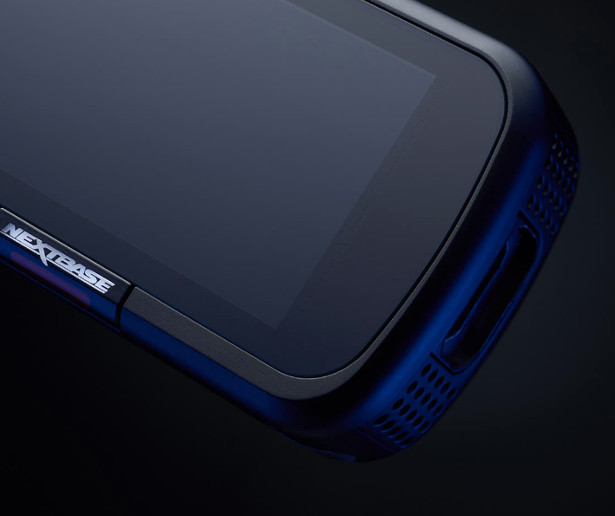 The 322GW is ideal for motorists due to the fantastic quality of its footage, which can be shared instantly through the use of the product's in-built Wifi. This model also included a new SOS safety feature, alerting emergency responses in the event of an incident.
The 422GW has 1440p resolution and offers improved night vision for clear footage in poor lighting conditions. It also boasts a 140° viewing angle able to capture the entire road ahead, as well as in-built intelligent parking mode to protect your car even when it is stationary. Featuring in-built Alexa and Nextbase Emergency Response, this model also has QuickLink Wi-fi and Bluetooth 4.2 for ease of connectivity and video-sharing.
At the higher end of the range, we have the 522GW. It records in stunning 1440p HD, ensuring the footage is crystal clear, with the 140° ultra-wide viewing angle capturing the entire road ahead. The 522GW has a higher GPS accuracy, and contains bluetooth connectivity and Wi-fi video-sharing features.
In addition to this exciting range detailed above, there are modules that can be attached to the 322GW, 422GW (image below), and 522GW Dash Cams for a tailored system, unique to your needs. A Rear Cam and Rear-Facing Cam allow for drivers to customise the Dash Cam setup in their vehicles!
FATHER'S DAY GIFT IDEAS FOR £100 OR LESS: LONDON BROGUES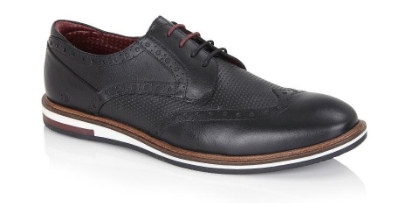 London Brogues has a brand-new spring / summer collection full of styles that will make the perfect Father's Day gift for dapper dads this year. A firm closet staple, brogues are a thoughtful alternative on Father's Day and are always bound to impress. Plus, London Brogues always ensure an affordable price-point despite their high-quality materials – all of our top picks are £100 or under.
Name: Cooper
RRP: £100
Name: Clive
RRP: £90
Name: Palmer
RRP: £24.99
Name: Winston
RRP: £100.00
Name: Healey
RRP: £90.00
Name: Harry
RRP: £95.00
All London Brogues products can be found on the London Brogues website.
The Classic Claret Rothschild wine set that would make the perfect Father's Day gift. It is currently available at a special introductory price of £65.00, down from £73.95.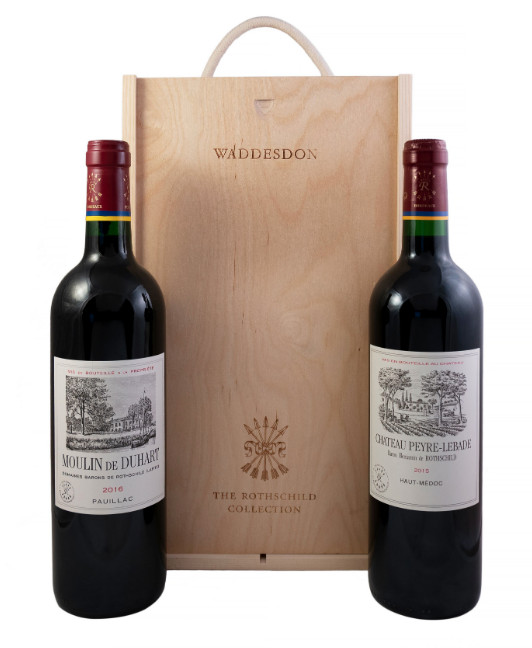 Presented in a beautifully branded Waddesdon box, these fine wines make the perfect Father's Day gift for a wine lover, or the dad who has it all. Containing two Rothschild clarets from the estates of Château Duhart Milon and Château Peyre-Lebade, both wines offer immediate pleasure as well as the potential to cellar for up to a decade.
The wines:
Château Peyre-Lebade 2010 features the fruit forward characteristics specific to the Haut-Médoc appellation. This rich and developed blend of predominantly Merlot, with a splash of Cabernet Sauvignon provides toasted spice, cedar, tobacco infused black fruit wrapped around structured and well balanced tannins.
Moulin de Duhart 2016, whilst being youthful, possesses impressive complexity and accessibility. The nose reveals violets, cinnamon and nutmeg, cassis and mineral notes. The palate is perfectly poised and effortless. There's no doubt this will evolve in the cellar, but it's a pleasure to drink right away. In our opinion, the best Moulin Duhart ever made.
Available to buy onsite at Waddesdon Manor, or at www.waddesdon.org.uk/shop.
The Writer's Studio
write & cook ~
On the sunny Amalfi Coast, Positano!
Write, cook and explore!
Walk in the footsteps of those famous writers who lived and scribed here as you hone your writing skills in a safe place of beauty with published writers Germaine Stafford
and Lauren Birmingham.
Discover the favorite local recipes of past writers and prepare them too, with specialties from Capri, Positano and Ravello.
An inspiring week of writing, dining,
sipping and swirling!
~~~
The Writer's Studio
October 19 to 25, 2019
This extraordinary Literary & Culinary Week is set for October 19 to 25, 2019. Through the use of unique in-class exercises and assignments, you will learn how to make your pages come alive. We provide a safe environment where you can write, expand, surprise, delight, free your creativity, and give a gift to your soul. And, learn the favorite recipes of John Steinbeck, Axel Munthe, D.H. Lawrence, Shelly Greene, and Gore Vidal.
For more info and to reserve
write to Lauren@Cooking-Vacations.com
or call 1.800.916.1152 or 1.617.247.4112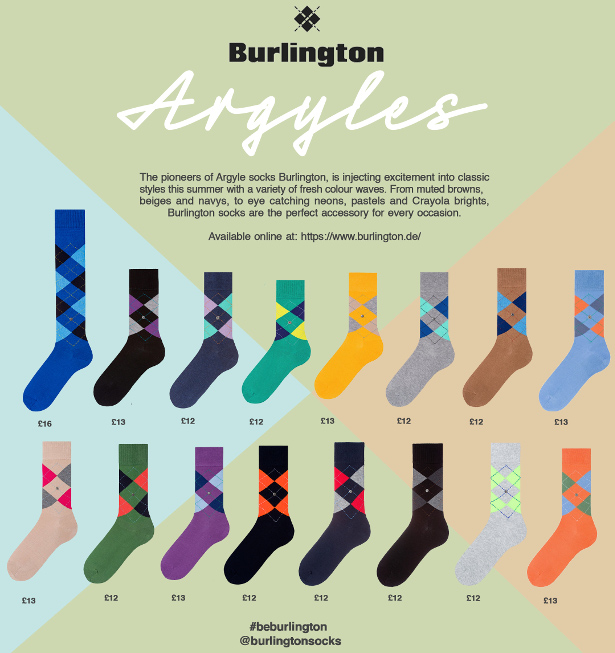 Let Him Put His Feet Up This Father's Day

With Father's Day just around the corner,
why not gift your 'toe-tally' awesome loved-one these fabulous Rory Hutton socks.
Available from Royal Opera House shop, these socks really will let you feel the music with every step you take.
Rory Hutton Lyre Red / Navy Socks – £15 each pair
Rory Hutton Violin Socks Light Blue / Purple Socks – £15 each pair
Royal Opera House shop – shop.roh.org.uk
HAPPY FATHER'S DAY FROM STIHL

Give your dad a gift that's a cut above the rest this Father's Day, with the latest gardening gadgets from STIHL's cordless range. Ideal for green-fingered fathers or those who love to keep up with the latest tech, these easy to use products are the perfect gift for any dad who enjoys spending time outdoors.
STIHL HSA 45 cordless hedge trimmer
Ideal for garden-proud dads, the HSA 45 is a high performing cordless hedge trimmer that effortlessly cuts through annual growth, making it easy to maintain shrubs and hedges. Weighing only 2.3kg and with a run time of 40 minutes, it has plenty of power to tackle hedges and shrubs around the garden.
Recommended retail price for the HSA 45 is £99 including battery, charger and VAT.
STIHL FSA 45 cordless grass trimmer
The FSA 45 grass trimmer is the perfect gadget for busy dads who need to get gardening jobs done quickly. Use the FSA 45 to take care of small areas of grass, and then take advantage of its adjustable head to achieve straight lawn edges, with no effort at all. At just 2.3kg, it is super lightweight and perfectly balanced so using it is a breeze. With 20 minutes battery life, there's ample time to create a manicured finish around the garden.
Recommended retail price for the FSA 45 is £99 including battery, charger and VAT
About STIHL
STIHL is the No.1 selling petrol chainsaw brand worldwide; renowned for its revolutionary outdoor power equipment. A family-owned business based in Germany; STIHL employs more than 17,000 staff worldwide and sells product in more than 160 countries globally. STIHL is a proud global technology leader and the only petrol chainsaw manufacturer of all three key chainsaw elements – the engine, bar and chain.
STIHL GB is a wholly-owned subsidiary of the global STIHL Group. In Great Britain, STIHL products are available from more than 700 specialist Approved Dealers who offer expert customer service. The cutting-edge STIHL range spans chainsaws, hedge and grass trimmers, multi-tools, pressure washers, construction tools and more. STIHL's VIKING subsidiary meanwhile, is a leading manufacturer of lawn mowers, lawn tractors, robotic mowers and other garden equipment.
STIHL is committed to long-term environmental protection and energy efficiency and as such, STIHL products include advanced, eco-friendly and fuel efficient petrol models. The range also includes low-noise, Lithium-Ion battery powered tools, plus lightweight electric models.
For more information please visit www.stihl.co.uk or www.vikingmowers.co.uk
DIFORTI LAUNCHES DECADENT HAMPER TO MARK FATHER'S DAY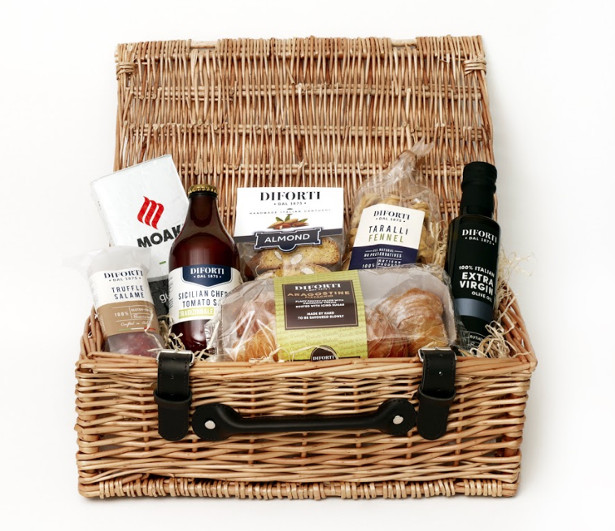 Treat your dad to a taste of Italy this June, with the ultimate Father's Day Hamper, brimming with goodies, from online Italian delicatessen Diforti.
Presented in a sturdy wicker hamper, each item included has been carefully selected by the Difortis, brothers and owners Andrea and Carlo.
Carlo Diforti, Director of Diforti, said: "At Diforti, we have two great loves: food and family, so it probably comes as no surprise that we know plenty about both. Andrea and I are lucky to have recently become fathers ourselves so we appreciate the strong bond and love between father and child. All dads deserve to be celebrated, which is why we have put together the Father's Day Hamper – making it easy to show your papà or nonno how much you appreciate them."
Diforti's Decadent Father's Day Hamper contains:
Taralli with Fennel 200g
Extra Virgin Olive Oil 250ml
Almond Cantucci 200g
Truffle Salamino 125g
Coffee Gusto Bar 250g
Aragostine Pistachio 150g
Sicilian Cherry Tomato Sauce 330g
Priced at just £40, which includes free delivery, ordering this superb gift online for your dad this Father's Day couldn't be simpler.
The Father's Day Hamper will be available until Sunday, June 16, or until stocks last, and joins Diforti's increasingly popular selection of hampers (shop.diforti.com).
Diforti is a family-run business which has become synonymous with traditional, quality Italian produce. Founded in 1875 by Michele Diforti, in the picturesque village of Caltanissetta, Sicily, it is now run by great-great-grandsons Carlo and Andrea, who took the helm of Diforti in 2005, and continue to bring a traditional taste of Italy to the UK through the online delicatessen.
Diforti's ethos is based around traditional family values and their Italian heritage, which is at the centre of everything they stock. The brothers hand-pick each offering with specially selected suppliers in order to give their trade and retail customers a truly unique product.
To find out more about Diforti's extensive range of Italian treats visit: shop.diforti.com or call: 0208 953 5453 for trade customers, call: 0203 876 8690 for private customers.
Rimmers Music are a Musical instrument retailer established in 1978.

Here are 10 product ideas from products to accessories:
CASIO LK265 – The keyboard that teaches you how to play https://www.rimmersmusic.co.uk/search/casio-lk265
YAMAHA F310 ACOUSTIC GUITAR PACK – Everything you need to learn acoustic guitar https://www.rimmersmusic.co.uk/yamaha-f310p2ws-acoustic-guitar-pro-pack-bargain-p2448
SQUIER STRATOCASTER ELECTRIC GUITAR PACK – Everything you need to play electric guitar https://www.rimmersmusic.co.uk/squier-short-scale-stratocaster-pack-10g-brown-sunburst-p38429
CARLSBRO CSD130 ELECTRIC DRUM KIT – Learn the drums silently with headphones https://www.rimmersmusic.co.uk/carlsbro-csd130-compact-electronic-drum-kit-package-p42968
YAMAHA YDP143 DIGITAL PIANO – Learn to play with this top selling digital piano https://www.rimmersmusic.co.uk/search/yamaha-ydp143
YAMAHA B1 ACOUSTIC PIANO – Get the gift of music with this fabulous acoustic piano https://www.rimmersmusic.co.uk/yamaha-b1-upright-piano-polished-ebony-p26096
YAMAHA HPH50 HEADPHONES – Quality at an affordable price https://www.rimmersmusic.co.uk/yamaha-hph50-headphones-black-p43070
ROLAND RH200 HEADPHONES – Studio quality sound at a fraction of the price https://www.rimmersmusic.co.uk/roland-rh200-monitor-headphones-black-p22024
TGI GUITAR STAND – Easy to fold away guitar stand https://www.rimmersmusic.co.uk/tgi-stand-guitar-stand-universal-a-frame-3493-p5880
EAR PROTECTION FOR THE MUSICIAN – Reduce the volume to protect your ears and retain the sound quality https://www.rimmersmusic.co.uk/fender-touring-series-ear-plugs-p1019
Peli Air Light Cases.. Perfect for outdoors dad's…
FACEBOOK | TWITTER | INSTAGRAM | YOUTUBE | LINKEDIN
Since 1976, PELI is the global leader in the design and manufacture of watertight protective cases and advanced lighting tools for the most demanding markets including general industry, fire & rescue, law enforcement and outdoors. Rugged, uncompromising and trusted. PELI protects what matters most to you, from the everyday to the extraordinary. PELI products are built to the highest and strictest standards. Constantly innovating and always exceeding expectations PELI products are designed and built to last a lifetime.
1535 – Carry on case
The 1535 PELI Air case interior 51.8 × 28.4 × 18.3 cm was designed to respect the maximum airline carry on size* with a retractable extension handle and quiet rolling stainless-steel bearing wheels, to help photographers bring their photography gears everywhere they travel. Its automatic purge valve keeps water and dust out while it balancing the air pressure.
The Peli 1535 Air can be adapted with several inside configurations:
No Foam – This configuration is your blank canvas.
Pick N' Pluck™ – Classic Pick N' Pluck™ foam is the answer for fast and simple protection. Just pluck the pre-scored foam to fit your equipment.
Padded Dividers – An alternative to organize your supplies and equipment inside your PELI Case is our optional Padded Divider Sets available to most cases. Made of durable nylon and foam. Extremely versatile: you can change the sizes of each compartment as necessary, thanks to the almighty Velcro®.
TrekPak™ – The TrekPak™ kit is a versatile divider system that allows you to organize your case like a pro. Durable, closed-cell foam is laminated to corrugated panels that provide a precise grid of protection without wasting space.
Peli Air Cases are backed by the company's legendary lifetime guarantee of excellence*.
*Lifetime guarantee where applicable by law.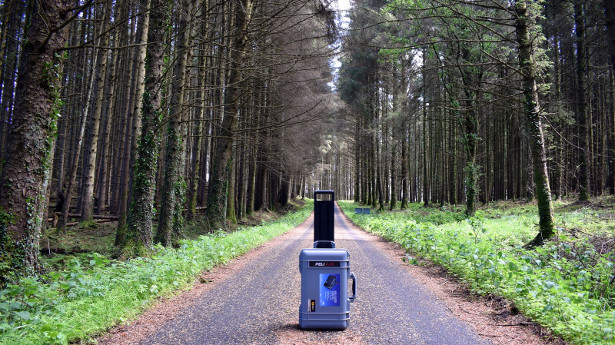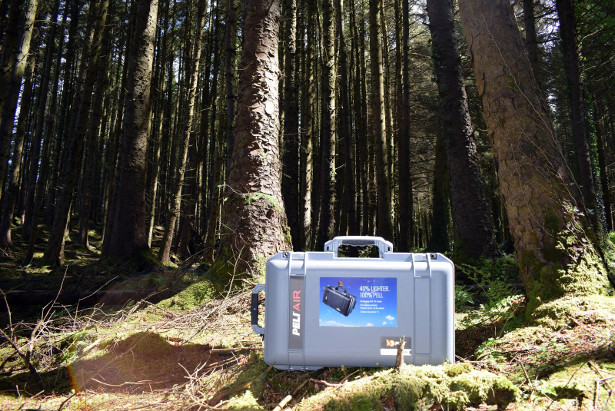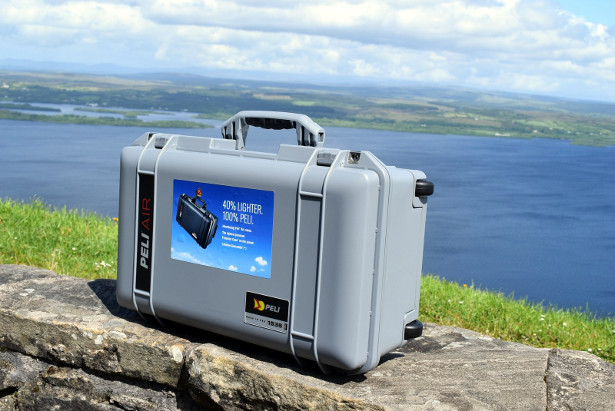 Gillette
New SkinGuard Sensitive Razor

. Irritation, stinging and redness are commonly encountered by most men at least once in their lives, so gift your dad an irritation free morning routine with this innovative new razor.
The SkinGuard has a bar positioned between two sets of Gillette's best blades to gently smooth and flatten the skin, taking the pressure off during the shave.
So, you might find that your dad will go red in the face when you borrow his aftershave or pinch his last fiver, but he certainly won't be red after his shave.
The Gillette SkinGuard Sensitive razor is available to buy now from all good retailers nationwide – RRP £8.99.
Treat the world's best father to one of the world's best coffees this Father's Day
www.midnightblue.coffee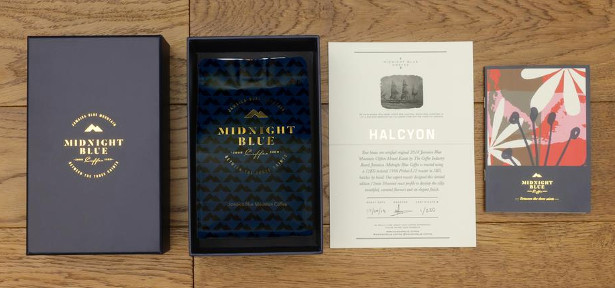 One of the world's rarest and most sought-after coffees is now available as a limited-edition gift.
If you really want to show your father how special he is, treat him to a gift of exquisite-tasting Jamaica Blue Mountain coffee this Father's Day and make him feel like James Bond. Jamaica Blue Mountain was author Ian Fleming's favourite coffee and is credited in his book 'Live and Let Die', with James Bond declaring it: "the most delicious coffee in the world".
Specialist coffee brand, Midnight Blue, is releasing just 250 luxury gift boxes of exquisite hand batch-roasted Jamaica Blue Mountain coffee. Each gift box contains a numbered, limited edition, signed roasting certificate, a personalised Father's Day message, a presentation booklet and 250g of Jamaica Blue Mountain coffee, with a choice of whole bean, coarse, medium and fine grounds to suit your father's preferred way of preparing his coffee.
This coffee is so rare that its annual production is equivalent to the amount produced in 3 hours by Columbia's annual crop yield, with 80% of the total crop exported to connoisseurs in Japan, leaving a tiny amount for the UK. The unique blue mist, that gave the mountain range its name, shrouds the coffee plants helping to slow the ripening process down by 30% improving both aroma and taste, and achieving the perfect conditions to create a truly unique and delicate flavour.
To order your 100% pure Jamaica Blue Mountain Father's Day gift for just £80, including delivery, visit: www.midnightblue.coffee.
NetFlorist has a Father's Day campaign encouraging South Africans to recognise dads who live up to the meaning of fatherhood.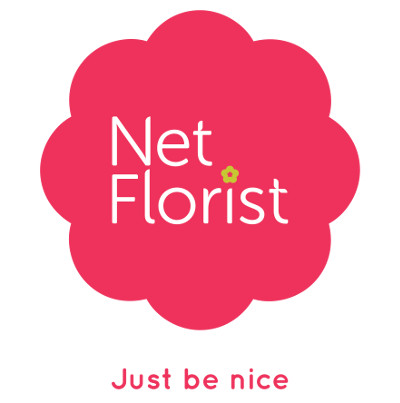 To help people honour dads who understand that being 'dad' is a lifelong responsibility of supporting, nurturing, making provision, building and protecting the family. The leading online florist and flower delivery site has an extensive range of awesome Father's Day products on offer and has created a small collection to make it easy to pick out a gift.
You can pick out the perfect gift for father's day on NetFlorist , connect on Facebook at NetFlorist , on Instagram at @netflorist and Twitter at @NetFlorist.
The products range from gourmet, clothing, tech gadgets to a variety of practical gifts.
Father's Day Product codes and prices on NetFlorist site:
NO.
PRODUCT CODE AND NAME
PRICE
1
PER939 _ Personalised Best Tea Travel Mug
R369.95
2
PER1803 _ Personalised Megadad Coffee Tin
R239.95
3
PER093 _ Personalised Gentleman Jack
R599.95
4
RA2982 _ Red Wine Biltong & Nuts in a Man Crate Box
R399.95
5
RA5260 _ Bro Got the Munchies
R249.95
6
PER4528_Personalised Photo Bro Bucket
R299.95
7
PER1124 _ Personalised Father Bro Bucket
R299.95
8
PER2272 _ Personalised Dad T-Shirt
R299.95
9
RA7651 _ Super Dad T-Shirt
R299.95
10
PER4727 _ Personalised Swiss Army Knife
R299.95
11
PER8514 _ Personalised Photo Black iPhone Cover
R189.95
12
PER4546 _ Personalised 6000mAh Powerbank
R699.95
13
PER8080 _ Personalised World's Best Dad Clock
R259.95
14
PER385 _ Personalised Busby Pygmy Brown Billfold Wallet
R599.95
15
PER7542 _ Personalised Best Dad Socks & Mug
R249.95
16
PER100 _ Personalised Dark Blue Fleece Gown
R599.95
17
RA6416 _ Colourful Mix Happy Socks Giftbox
R599.95
18
RA8224 _ Super Dad Biltong Nuts and Beer Glass Gift
R379.95
19
NP0044 _ Davidoff Cool Water 125ml EDT (parallel import)
R799.95
20
PER4702 _ Personalised Extra Rare Apron
R299.95
21
RA7115 _ Braai T Shirt
R299.95
22
RA3776 _ For Mr Handsome Bath Time Bucket
R389.95