Shane Williams interview in association with Jöttnar The ultimate outdoor clothing brand post completing the LMAX Exchange Everest Rugby Challenge: Rugby with Altitude | Wooden Spoon. www.jottnar.com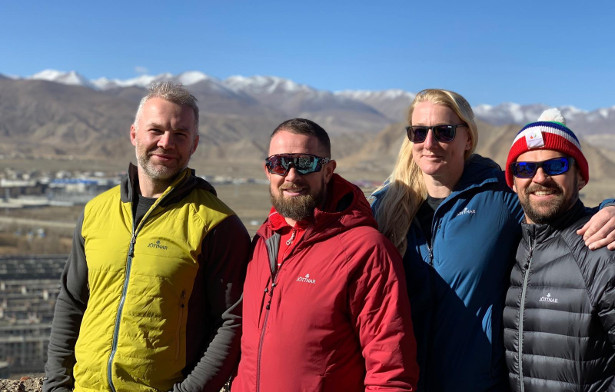 (Ollie Phillips, Shane Williams, Tamara Taylor & Lee Mears pictured during the LMAX Exhange Everest Rugby Challenge)
FACEBOOK | TWITTER | INSTAGRAM | YOUTUBE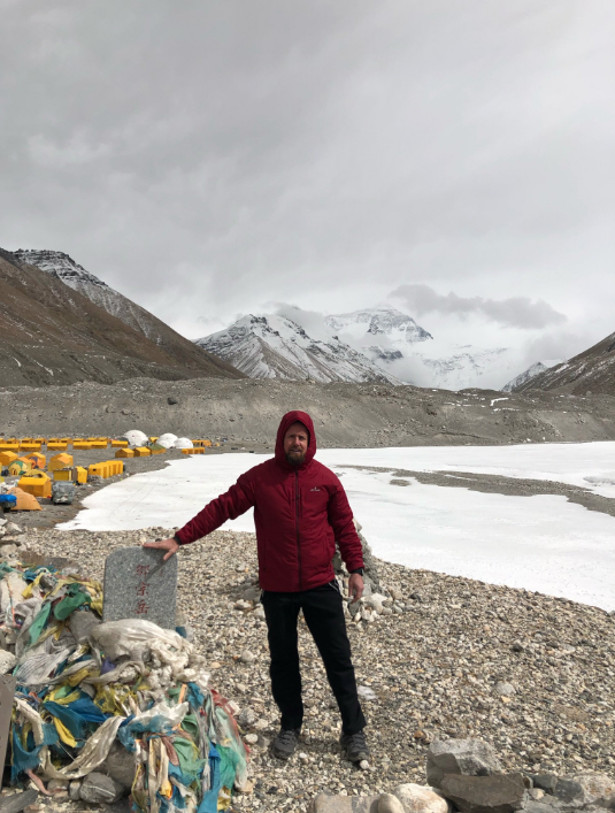 In the build up to the challenge did you undergo any specific training in preparation, and did you receive advice on this or research what to do to prepare?
I have been training in preparation for Ironman Wales the last 12 months in hope triathlon training would help with my Everest Challenge. I felt that fitness wasn't going to be an issue but perhaps the lack of altitude training would be. Which unfortunately was there case!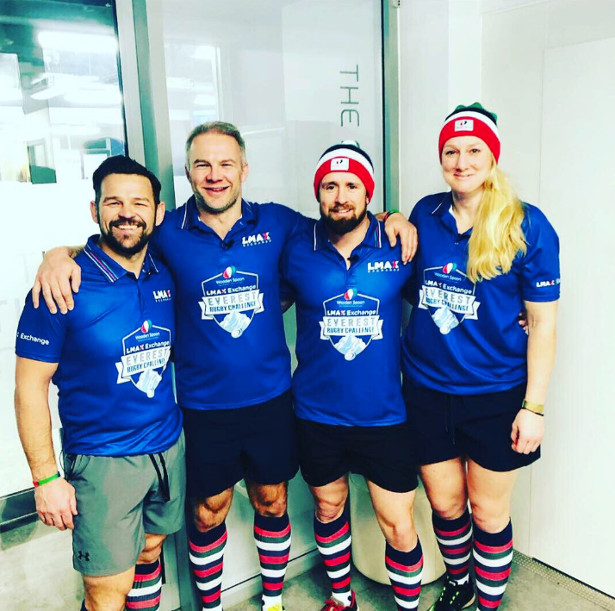 Was there a nutritional component in the build up and during the challenge itself. Carbohydrate loading was key in the build up to the trek and especially so on the trek as we were burning calories far too quickly!
At base camp we were consuming thousands of calories but as we climbed we started to lose our appetite therefor it was more important to bet the calories in. I lost 9kg's in 4 days whilst at Advanced Base Camp!
Regarding clothing were you trained in the capabilities of Jöttnar clothing and how it should be used on the challenge itself?
We were briefed in the Jottnar attire we were going to be wearing. It was very comfortable but more important kept me dry and warm at all times! Even with the Wind chill bringing the temperature to minus 30!!!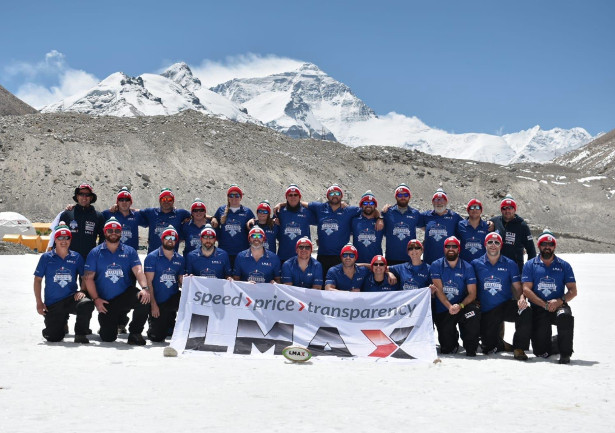 How was the experience physically and mentally and is their any advice you would pass on to anyone thinking about climbing at that level?
Physically it was one of the strangest things I have ever done… Being completely out off breath after walking 20 metres, or falling asleep whilst walking were among some of the weirdest things I've ever experienced!! I found it equally tough mentally as I really found it difficult to sleep at night and felt frustrated at the slow pace of the trekking, however I learned quickly why this was the case! Acclimatisation is not for the impatient!!
My advice would be to take your time and listen to all the advice you can get from the medical and trekking team. It really is very tough and you need to be as prepared as possible!
Thank you so much Shane.
Best wishes, InTouch Rugby Outdoors Editor.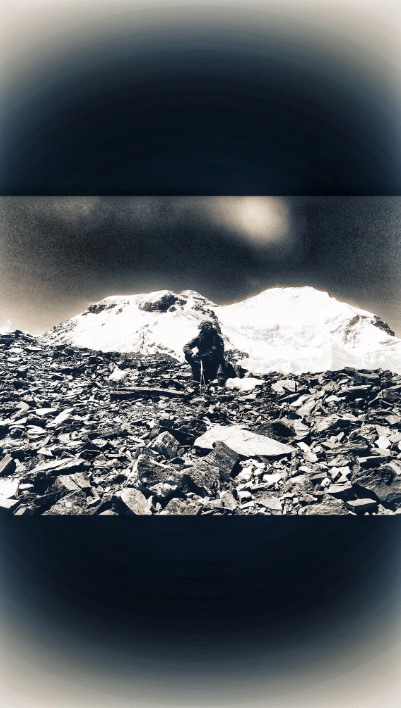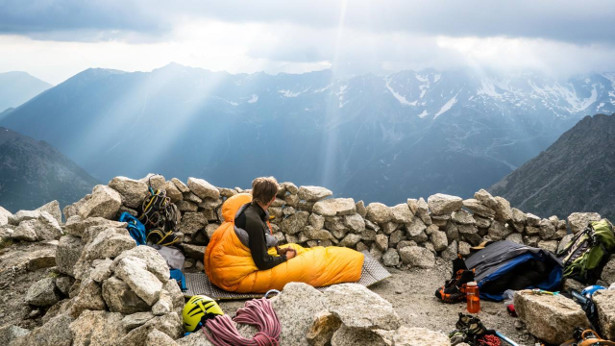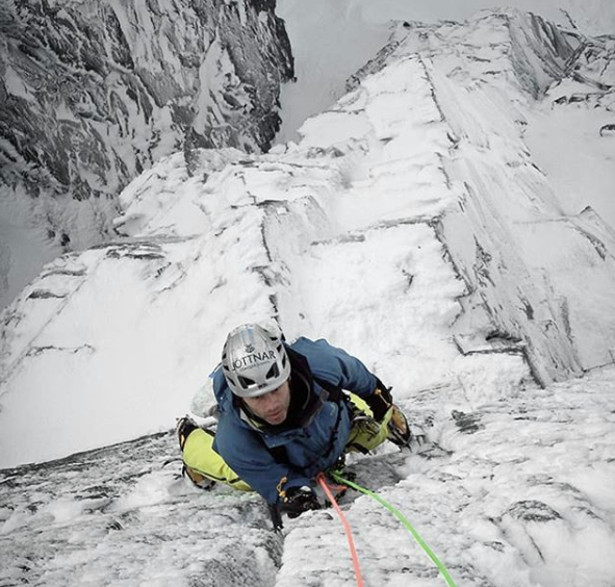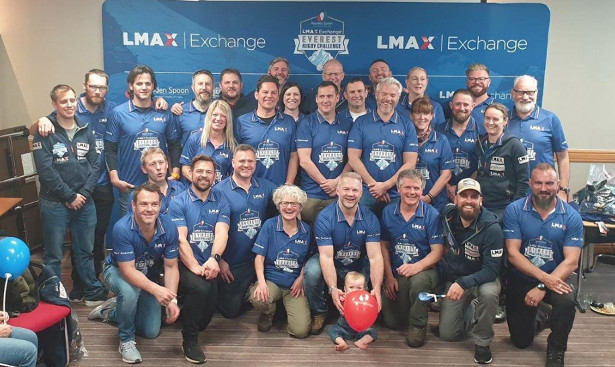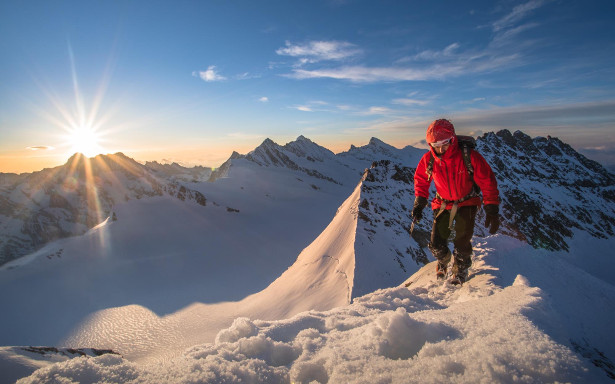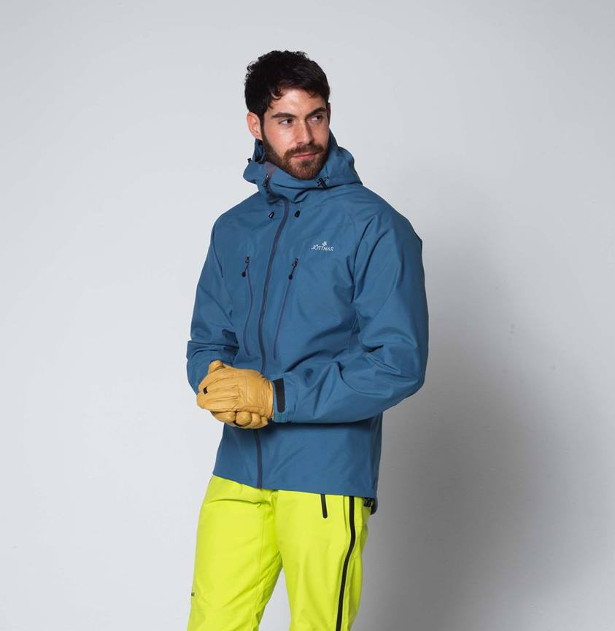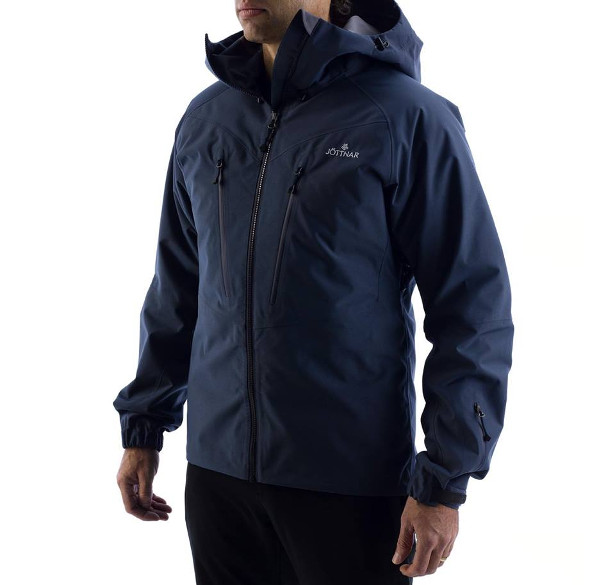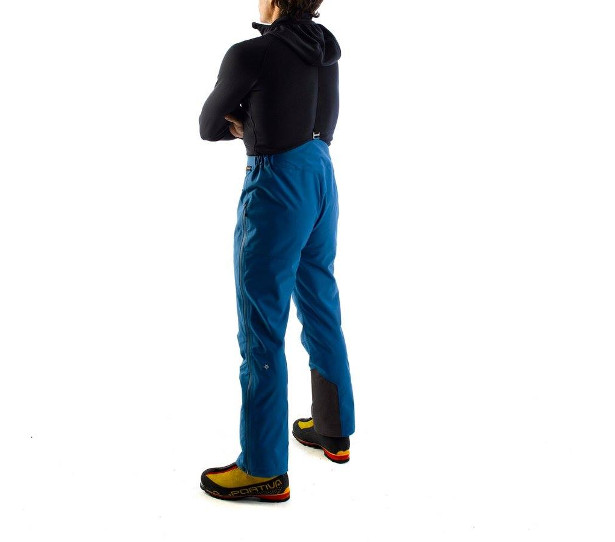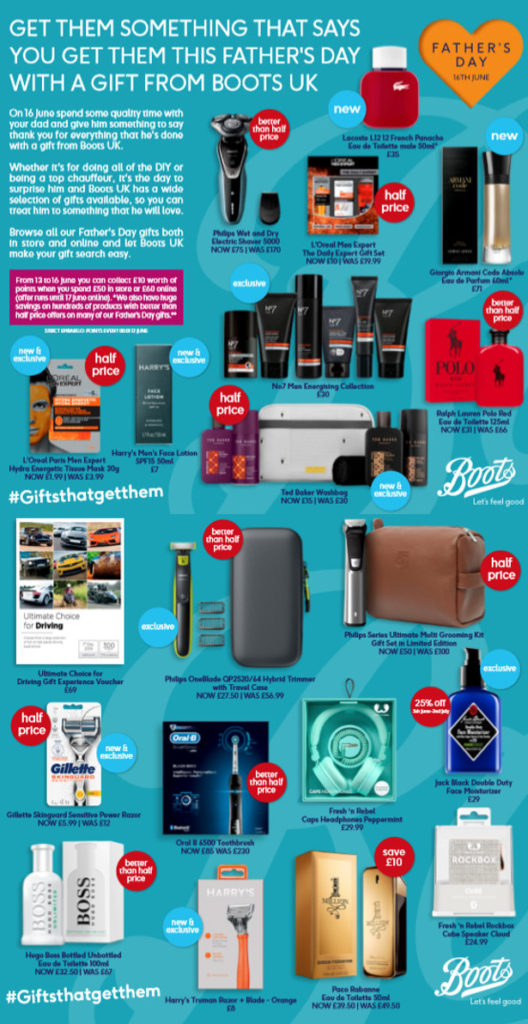 WH-1000XM3 Wireless Noise Cancelling Headphones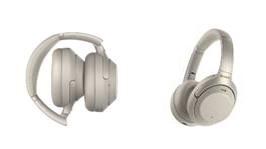 This headband-style around ear model offers all the much-loved features from the previous WH-1000XM2 model, while adding multiple key improvements including upgraded Noise Cancelling performance to enhance your listening and user experience. The 1000XM3's have a new, slimmer silhouette and are lighter in weight than their predecessor and are very comfortable to wear, thanks to a deeper earcup and a thicker headband cushion. They feel good whilst looking good!
Listen with next level silence thanks to Sony's industry-leading Noise Cancellation technologies
The 1000XM3 headphones have an upgraded Quick Charging function that provides 5 hours of wireless playback after a mere 10 minutes of charging
The headphones deliver exceptional performance and can cancel out background sound such as street noise
WF-SP900 Sports Wireless Headphones
Listen completely wire-free, and now smartphone-free too, with Sony's WF-SP900 truly wireless sports headphones – the ultimate way to listen to your music whilst exercising. The truly wireless design means you can move around freely with no constraints, and listen to your favourite tunes with the best in-ear comfort. The SP900 headphones are not only truly wireless and waterproof, they're even resistant to salt water.
Play music from your smartphone, Walkman or with no device at all, with 4GB of internal memory built into the headphones
The SP900 headphones are not only truly wireless and waterproof, they're even resistant to salt water
Suitable for all sports these headphones stay firmly in your ear with high stability
DSC-RX100 VI Compact Camera
Sony's RX100 VI camera is the first of all the RX100 models to include a high magnification zoom lens, yet doesn't sacrifice the pocket-size portability, fast responsiveness and high image quality that has become the hallmark of Sony's RX100 line-up. It's extensive zoom, impressive image quality and versatility for both still images and video make it an ideal choice for capturing daily life, cityscapes, portraiture, sports, wildlife and everything in between.
The RX100 VI features extensive zoom, impressive image quality and versatility for both still images and video
Features an LCD that can be rotated 180 degrees upward or 90 degrees downward for a variety of shooting angles
An ideal choice for capturing daily life, cityscapes, portraiture, sports, wildlife and everything in between
PS-LX310BT Turntable with Bluetooth connectivity
Whether you are revisiting your old records or building up your collection with new releases, transport your vinyl into the present day with the new Sony PS-LX310BT turntable. Sony fuses the much-loved vinyl sound quality with the convenience and flexibility of connecting to a wired or wireless device, perfect for enjoying vinyl in today's connected world.
The LX310BT has a stylish and premium look and feel, thanks to a carefully-designed texture and quality build
Experience high quality vinyl sound on any wireless speaker, soundbar or headphones with BLUETOOTH® capabilities
Quality build for balanced and stable sound
GTK-PG10 Outdoor Wireless Speaker
Perfect for outdoor parties and barbeques, the exciting new GTK-PG10 speaker spreads high power sound with a dedicated outdoor party mode. With the top panels open, the built-in tweeters face upwards and outwards which spreads the sound wider for outdoor parties.
The GP10 speaker spreads high power sound with a dedicated outdoor party mode
It is easy to carry so that you can party just about anywhere, with a cube shape and built-in handles
Built-in table and cup holder on a splash-proof top panel, so nothing gets in the way of your celebration
BRAVIA XG95 Full Array LED 4K Ultra HD Smart TV and
X8500 2.1ch Dolby Atmos Sound Bar with built-in dual subwoofer
As a Full Array LED TV, the XG95 delivers cinematic contrast and brightness for more accurate detail & depth, thanks to multiple zones of LEDs positioned directly behind the screen. Combined with Sony's X8500 Dolby Atmos Soundbar, experience cinematic surround sound from the comfort of your home.
The XG95 delivers cinematic contrast and brightness for more accurate detail & depth
The XG95 features Netflix Calibrated Mode, IMAX Enhanced, Dolby Vision™ and Dolby Atmos™ to deliver a viewing experience just as the creator intended
Integrate the X8500 soundbar into the home seamlessly, thanks to its sleek and stylish design
The Summerton Club.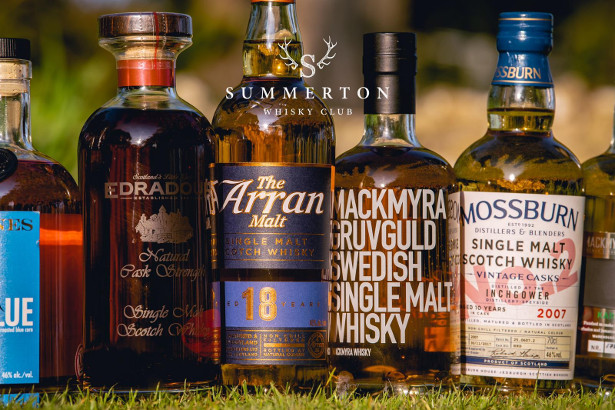 The Summerton Club (www.summertonclub.com) is the ultimate subscription service for whisky lovers and the perfect gift for someone who loves whisky. Their mission is simple, to help their members discover unique and rare whisky from all around the world, not just the whisky you will find on supermarket shelves, and deliver them straight to your door.
Providing excellence in whisky, The Summerton Club was established in 2018 with a goal to deliver beautifully aged bottles of rare and craft whisky to their members every month. Every whisky that is offered to the members of the club is curated and only the finest whisky from around the world is delivered to their members, they do the work so you don't have to.
With a range of different subscription services on offer, this is the perfect gift for a whisky loving dad.
Whatsmore, if you're based in or around London, The Summerton Club will be running their first ever specialist whisky festival, in St Albans on the weekend of the 29th/30th June. With over 60 rare and small batch whiskies on offer and a host of industry experts to talk visitors through just what's on offer. Tickets for the festival are £25 per day or £45 for the weekend and would be the perfect gift for a father that likes a wee dram or two. Full information about the festival can be found at – www.summertonclub.com/whisky-festival
A fast-tracked Father's Day

Treat your father to a great gadget gift with these innovative GPS trackers from Vodafone
FOR THE MOTOR HEAD
V-Auto, £80 (£4 per month V-Auto service fee)
V-Auto Car Tracker
£85 (£4 per month V-Auto service fee)
If you're prone to forgetting where you've parked your car – Vodafone's V-Auto Car Tracker will put your mind at rest. It will pinpoint exactly where your car is through your smartphone using the 'Find My Car Feature.With 'Safety Score' you'll also receive driving performance stats to help impove your road safety'
FOR THE COMMUTER
Image result for man with bag
V-Bag Tracker TrackiSafe, £50 (plus £3 per month service fee)
V-Bag Tracker TrackiSafe
£50 (plus £3 per month service fee)
The new V-Bag Tracker TrackiSafe is the perfect gift – giving you peace of mind that your bag is safe whilst you're travelling. Whether it's underneath your seat on the train or left in one of the luggage compartments, with its GPS, light sensors and personalised 'Safe Zones', you'll always know where your bag is and will receive an alert directly to your smartphone if it's moved.
FOR THE PET LOVER
V-Pet Tracker Pod 3
£105 (plus £4 per month service fee)
With the new V-Pet Tracker Pod 3 you'll never have to feel separated from your furry friend again. You can track your pet's location via GPS and set 'Safe Zones' to be notified directly to your smartphone if your pet strays somewhere it shouldn't.
One of the best bottles for Father's Day!
Zubrowka Biala
www.roust.com
RRP £12.99
Widely Available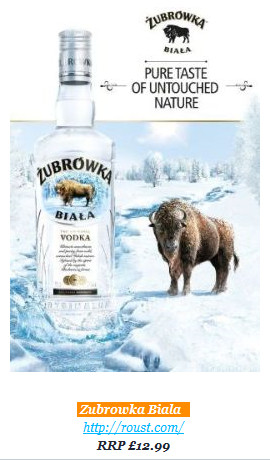 Poland's finest vodka, Żubrówka, have just launched a new vodka – Żubrówka Biała. Inspired by the clean white snows of the majestic Bialowieza Forest, Europe's last remaining primeval forest – Biała, meaning white in Polish, is distilled seven times for a crisp, pristine finish. Meaning Dad can enjoy it chilled on ice or with his favourite mixer for a refreshing alcoholic drink.
Dibor
Save Water Drink Beer Cast Iron Bottle Opener £4.95, Highland Stag Head Decanter £34.95, Super Papa Glass Beer Mug £12.00, Music Note Cufflinks in a Gift Box £19.00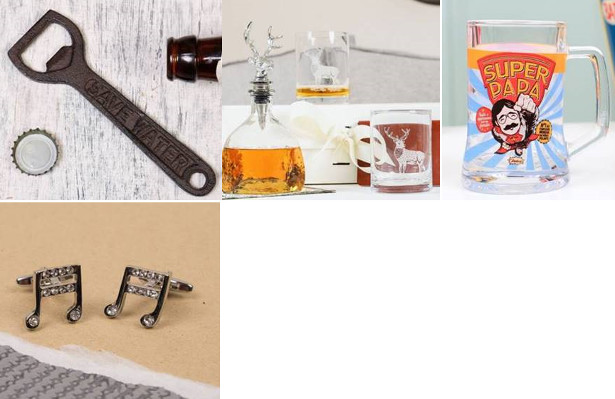 Quirky and convenient foldable sunglasses (fold into a square box) from Feel Good Contacts!
They offer UV protection.
www.feelgoodcontacts.com/sunglasses/sunpocket-ischia-crystal-gold-mirror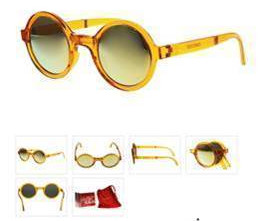 Past hostilities forgotten, Steel Bonnets blended malt whisky is a union of all that is good.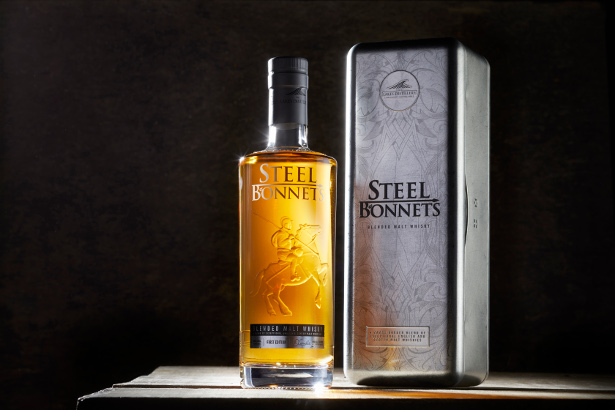 FACEBOOK | TWITTER | INSTAGRAM | PINTEREST | LINKEDIN
During the 13th – 17th century, the frontier territory between England and Scotland, so distant from Crown, proved difficult to govern. With robbery, raiding and riding everyday professions born out of a need to survive, 'The Border Reivers' were born, nicknamed the 'Steel Bonnets' after the helmets they wore for protection.
These people did not see themselves as English or Scottish and developed a certain independence of spirit. Clans both sides of the border claimed allegiance to Kin, not Kingdom, creating a unique blend of people that lived, loved and died for each other.
A coming together of kindred spirits, 'Steel Bonnets' is now the name chosen for the worlds' first ever blend of English and Scotch Malt Whisky.
Honouring the people and heritage of those who lived in the Border Marches, it has The Lakes Single Malt whisky at its heart and was the winner of the 2018 Gold Medal in the Luxury Whisky Masters Ultra-Premium World Whisky Category, and the 2019 winner of the World Whiskies Award 'Best English Malt'.
Creamy vanilla and comforting woodsmoke are interwoven to create a whisky born of the unique rugged character and heritage of the English and Scottish borderlands.
The Lakes Distillery Whiskymaker's notes: The whisky has creamy, slightly nutty & full-bodied flavour. Notes of vanilla, ginger, nutmeg, and hints dried fruit are all held together with a sweet layer of woodsmoke. Bottled at 46.6% ABV allows it to retain the smoothness and the depth of flavour imparted by the casks. This whisky is non-chill filtered and bottled at natural colour.
Look after Dad this Father's Day with a little but brilliant little set of gifts >> masque BAR's Bandito face masks! www.masque.bar
INSTAGRAM | TWITTER | FACEBOOK | PINTEREST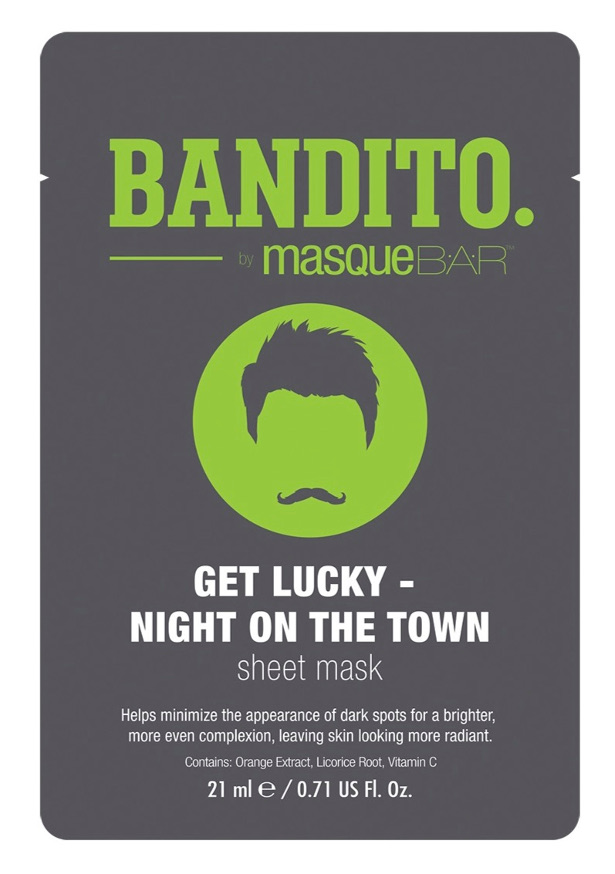 masqueBAR BANDITO Get Lucky – Night On The Town Sheet Mask, RRP £3.99 at feelunique.co.uk and ASOS
Encourage your dad to go rogue and specialise his grooming routine, inspiring him with this sheet mask designed to leave his skin that bit more brighter with radiance! The Get Lucky Sheet Mask also helps to reduce any appearance of dark spots thanks to the innovative Orange Extract and Vitamin C.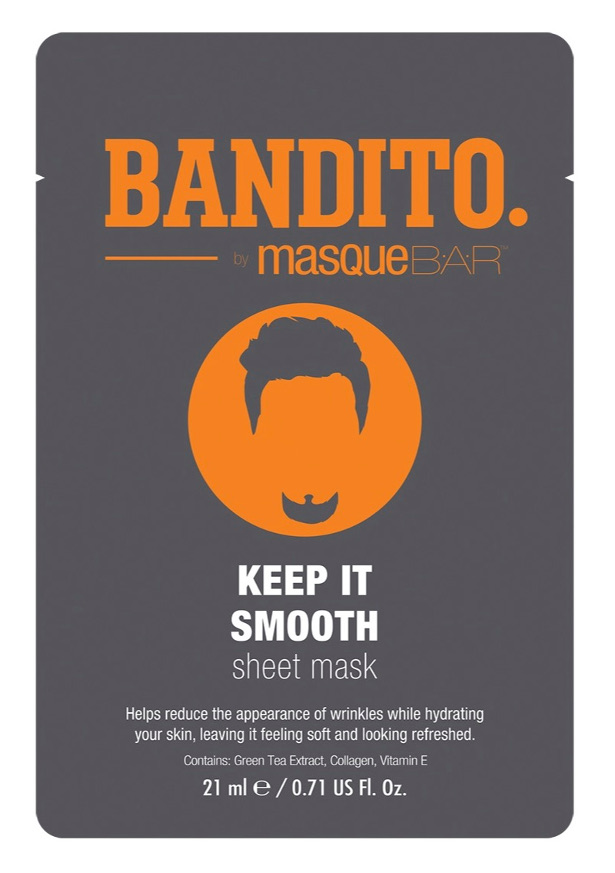 masqueBAR BANDITO Keep it Smooth Sheet Mask, RRP £3.99 at feelunique.co.uk and ASOS
Pamper your dad with this tremendously luxury experience using the UK's No.1 Korean mask brand, without even breaking the bank! This affordable yet indulgent sheet mask is formulated with Green Tea Extract and Vitamin E, leaving skin soft and hydrated, as well as reducing the appearance of wrinkles – spoiling your dad with that blissful experience he really deserves.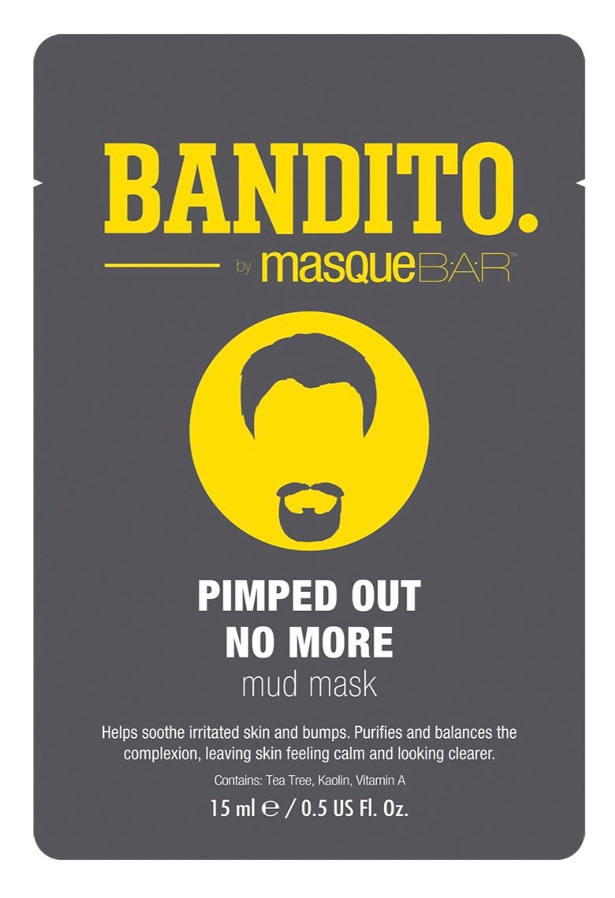 masqueBAR BANDITO Pimped Out No More Mud Mask, RRP £3.99 at feelunique.co.uk and ASOS
Gift your dad this essential treat for his special day – designed to help purify the skin's complexion, the Pimped Out No More Mud Mask contains both Tea Tree and Vitamin A to calm any irritation as well as banishing blemishes!
Zax from Zing Toys! Now Dad can do axe throwing safely at home! This toy is such a hit! www.zing.toys/zax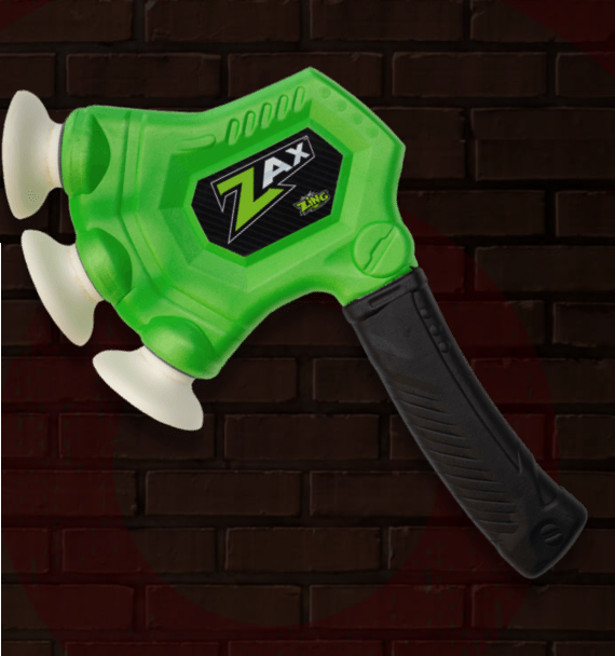 YOUTUBE | INSTAGRAM | FACEBOOK | TWITTER
Last year was escape rooms and this year it's ax throwing! Ax throwing is expanding throughout the country as the 'go to' outing and now you can bring it to your home…safely!
The new Zax, from Zing, really hits the target!
Throw the soft foam Zax at any flat surface such as walls, windows and doors for both indoor and outdoor fun! The Zax will stick thanks to its uniquely designed suction cups.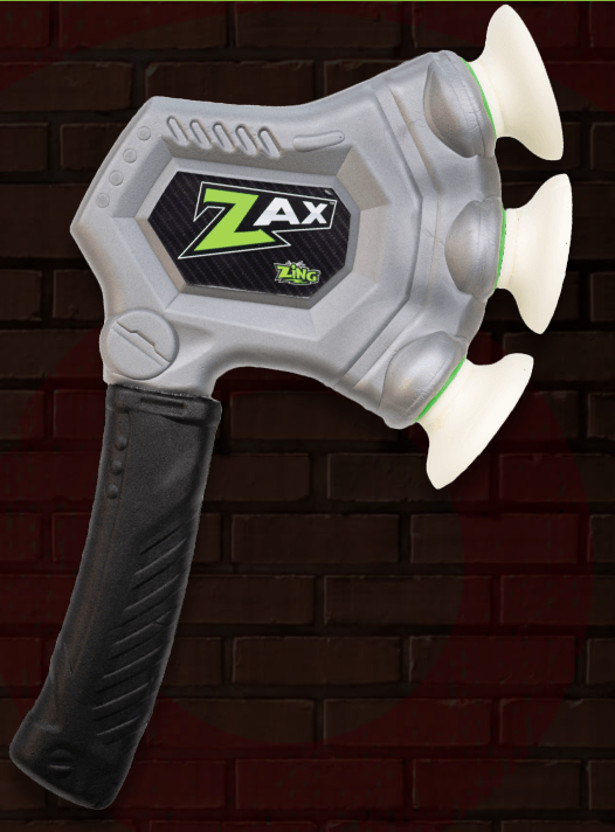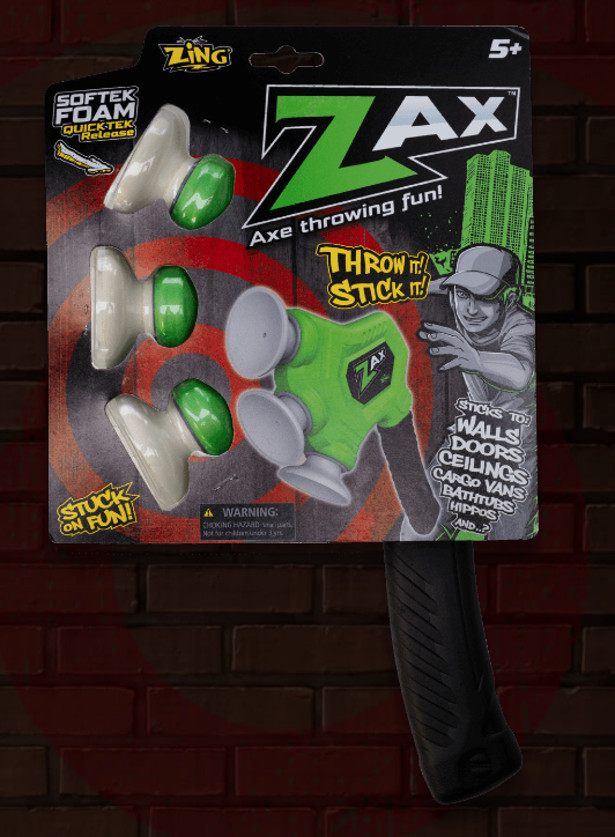 Thola Africa brings local artisans to the world
New online marketplace, tholaafrica.com, curates a selection of fine fashion and décor, crafted by exclusively African artisans and designers. Supporting local just became easy.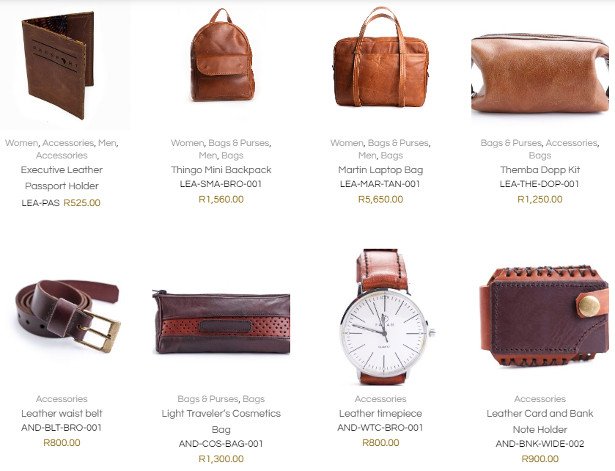 Tholaafrica.com is an exciting new online marketplace, which offers a curated selection of bespoke fashion and décor, crafted by African artisans and designers.
Thola Africa is a not-for-profit organisation, which has launched the marketplace with the goal of providing a platform to small local producers, allowing them a chance to showcase their work, and make it conveniently available to a global audience, staying true to their motto: "Discover Africa at your fingertips."
Simply put, tholaafrica.com is where cause meets convenience: We all want to support local and empower small businesses, but sometimes it can be difficult or inconvenient to do so. Thola solves this problem by partnering exclusively with small local brands and entrepreneurs, making it easier than ever before to find and support Africa's talent.
Recently, Thola invited 5 tastemakers on a journey to uncover Africa's hidden treasures, by touring the production facilities of 5 of tholaafrica.com's partner brands.
Photographer and Director Anthony Bila visited Leather Zulu to see how this brand hand-crafts artisanal fine leather goods.
"Thola Africa makes it so much easier to consume African brands online and keep them right at our fingertips. The experience was incredible, I was so excited to see a female, black-owned company producing world-class goods, with quality that can compete with products from Italy, or anywhere else in the world," said Bila.
Editor, CEO and fashion icon Zoe Msutwana was invited to discover the world of Lashongwe Jewellery, where traditional African elements meet contemporary aesthetics.
"It was a fascinating visit, I learned some of the issues that face a small business like Lashongwe, particularly in the realm of distribution. Walking out, I could see how a platform like tholaafrica.com really helps them to address this by providing them with a more prominent platform," said Msutwana.
Kwena Baloyi, renowned stylist and culture curator, explored the boundary-breaking work of Sibahle Collection, who's diverse range of dolls bring inclusion and representation to playtime for African children.
Lerato Kgamanyane, PR maven and fashion trendsetter, was hosted by Galago shoes, a female-owned and run business which creates unique, hand-crafted sandals, sustainably and ethically.
Naledi Sibisi, CEO of The Throne online Magazine, discovered the passion, ingenuity and talent that goes into each piece crafted by Tshwane Hub of Arts, a collective that is helping to up-skill and empower local creatives and craftsmen to bolster the power of the arts in their community.
Explore the range of world-class fashion, art and décor on tholaafrica.com – and find the premium piece you have been looking for – all while supporting the vision and mission of a local small business.
John Lewis & Partners have especially curated the very best products across fashion, grooming, tech and homeware to make the perfect gift for this Father's Day.

TREAT YOUR DAD TO DAY AFLOAT

A day out on a canal boat is a great way to celebrate Father's Day (16 June 2019), enjoying a pub lunch or a picnic along the way.
Anglo Welsh offers day boat hire from six of its canal boat hire bases around the country, from just under £10 per person. Full tuition is included, so it's a great opportunity for those new to canal boating to get the hang of steering, mooring up and working the locks. The boats are all equipped with cutlery, crockery, a kettle, fridge, cooker and a toilet.
Robert Lawrence, managing director of Anglo Welsh, explains: "Research shows that people feel happier and more relaxed by the water – so what better way to treat your Dad than with a day out on a canal boat? Our day boats are suitable for up to ten people, so they offer the chance to get the family together for a fun day out on the water, enjoying quiet stretches of beautiful countryside and a pub lunch or a picnic along the way."
Here are Anglo Welsh's Top 9 day boat destinations afloat for 2019:
Shropshire – Wend your way to Whitchurch for lunch at The Black Bear – from Anglo Welsh's new canal boat hire base at Whixall on the Prees Branch of the Llangollen Canal in Shropshire, on a day afloat, boaters can head to the historic market town of Whitchurch. The lock-free journey, which takes just under two hours, travels through six peaceful miles of countryside, passing the canalside 'Waggoners Inn' at Platt Lane and the remains of the medieval motte and bailey Pan Castle. Once at Whitchurch, narrowboaters can moor up to explore the town with its half-timbered buildings, independent shops and restaurants, way-marked circular walks, Brown Moss nature reserve and award-winning 'Black Bear' pub. Anglo Welsh operates day boat 'Julia' from Whixall, offering a day afloat for up to 10 people. Prices are £99 for up to 10 people on a weekday, £140 on weekends and bank holidays.
Warwickshire – Potter along the Stratford Canal to Wilmcote for some Tudor history – from Anglo Welsh's narrowboat rental base at Wootton Wawen near Henley-in-Arden in Warwickshire, day boaters can head south along the Stratford Canal, crossing the impressive Edstone Aqueduct and passing through just one lock, to reach the historic village of Wilmcote – a journey which takes around two hours. Once moored up above Wilmcote Top Lock, day boat hirers can take a short walk into the village to enjoy lunch at 'The Mary Arden Inn' or the 'Masons Arms', or visit the childhood home of Shakespeare's mother, Mary Arden's Farm. Anglo Welsh operates two day boats at Wootton Wawen – 'Dolly' and 'Charlie', each offering a day afloat for up to 10 people. Prices are £99 for up to 10 people on a weekday, £140 on weekends and bank holidays.
Staffordshire – Cruise to Rugeley for some Outstanding Beauty – from Anglo Welsh's narrowboat hire base at Great Haywood on the Trent & Mersey Canal near Stafford, on a day out, boaters can reach the historic market town of Rugeley. The journey travels four miles, passes through two locks and takes around two hours. Along the way, day boaters pass the National Trust's impressive Shugborough Estate, with its beautiful Georgian Mansion House, servants' quarters, model farm and walled garden. Boaters will also pass alongside Cannock Chase Forest, a designated Area of Outstanding Beauty, with woodland walks along waymarked trails. Once at Rugeley, hirers can moor up to explore the town or turn at bridge 68 and head back to Wolseley to visit the Staffordshire Wildlife Trust's Wolseley Centre or enjoy lunch at 'The Wolseley Arms'. Anglo Welsh operates two day boats at Great Haywood – 'Daphne' and 'Abi', each offering a day afloat for up to 10 people. Prices are £99 on a weekday, £140 on weekends and bank holidays.
Worcestershire – Travel through the Worcestershire countryside – from Anglo Welsh's canal boat hire base at Tardebigge near Bromsgrove, on a day out boaters can cruise north along the Worcester & Birmingham Canal to Kings Norton Junction in around three hours. The eight-mile, zero-lock journey passes through fields, woods and three canal tunnels, including Wast Hills, which at 2,493 metres long is one of the longest in the country. There's a good choice of waterside pubs along the way, including 'The Crown' or 'The Weighbridge' at Alvechurch, and 'The Hopwood House' at Hopwood. Anglo Welsh operates day boat 'Emma' from Tardebigge, offering a day afloat for up to 10 people. 'Emma' can also be hired for a night for two people, offering the chance to cruise all the way into central Birmingham for the night, a journey which takes around five hours. Day boat hire from Tardebigge costs £99 on a weekday and £140 on weekends and bank holidays. Overnight hire costs £198, plus £50 fuel (circa £15 per day).
North Wales – Glide across 'The Stream in the Sky' for some incredible views – from Anglo Welsh's canal boat hire base at Trevor on the Llangollen Canal in North Wales, it's less than 10 minutes by water to the incredible Pontcysyllte Aqueduct, which this year celebrates 10 years of World Heritage Status. Standing at over 38 metres high and stretching for 305 metres across the Dee Valley, the Pontcysyllte Aqueduct, also known as 'The Stream in the Sky', is truly one of the wonders of the waterways and offers boaters incredible views across the valley. After travelling across the Aqueduct, day boaters can continue on to Glendrid to enjoy lunch at the canalside 'Poacher's Inn'. This gentle five-mile journey with no locks, also takes canal boaters across Chirk Aqueduct and through Whitehouse and Chirk tunnels. Anglo Welsh operates three day boats at Trevor – 'Jacob', 'Daniel' and 'Lotty', each offering a day afloat for up to 10 people. Prices are £120 on a weekday, £160 on weekends and bank holidays.
Cheshire – Travel along 'The Shroppie' to Nantwich Aqueduct – from Anglo Welsh's canal boat hire base at Bunbury Wharf on the Shropshire Union Canal near Tarporley, canal boat hirers can cruise south for six sedate miles, and travel across the impressive Grade II* listed Nantwich Aqueduct with panoramic views across the town. Dating back to 1826, Nantwich Aqueduct, which carries the canal over the A534 Chester Road, was designed by the famous canal engineer Thomas Telford. With no locks along the way, the journey to Nantwich takes around two hours. There are moorings next to the aqueduct and choice of places to eat. Anglo Welsh operates day boat 'Bella' out of Bunbury, offering a day afloat for up to 10 people. Prices are £99 on a weekday, £140 on weekends and bank holidays.
Warwickshire – Head to Lowsonford for great pies – from Anglo Welsh's narrowboat rental base at Wootton Wawen near Henley-in-Arden in Warwickshire, day boaters can head north along the Stratford Canal to the pretty village of Lowsonford, home to the popular 17th century country pub, 'The Fleur De Lys'. Serving 11 different types of pie, all served with seasonal vegetables, chunky chips and gravy, 'The Fleur De Lys' can be reached in just over three hours from Wootton Wawen, passing through eight locks and along eight miles of waterway. Anglo Welsh operates two day boats at Wootton Wawen – 'Dolly' and 'Charlie', each offering a day afloat for up to 10 people. Prices are £99 for up to 10 people on a weekday, £140 on weekends and bank holidays.
Shropshire – Meander along to Ellesmere to reach a wildlife haven – from Anglo Welsh's new canal boat hire base at Whixall on the Prees Branch of the Llangollen Canal in Shropshire, on a day afloat, boaters can head west along the Llangollen Canal to Ellesmere, crossing into Wales soon after you join the mainline. The journey to Ellesmere takes around two-and-a-half hours, cruising through eight miles of stunning countryside, passing Bettisfield Windmill, Lyneal Moss and Colemere Country Park along the way. Once at Ellesmere, boaters can moor up and explore the famous Mere with its historic castle, woodland paths and fascinating wildlife. Anglo Welsh operates day boat 'Julia' at Whixall, offering a day afloat for up to 10 people. Prices are £99 for up to 10 people on a weekday, £140 on weekends and bank holidays.
Staffordshire – Boat to Sandon back for a choice of canalside pubs – from Anglo Welsh's canal boat hire base at Great Haywood in Staffordshire, on a day afloat boaters can cruise five miles along the peaceful Trent & Mersey Canal to the lovely village of Sandon, passing through just three locks along the way. The journey takes around two hours and there's a choice of pubs to stop at for lunch, including 'The Dog & Doublet' at Sandon, 'The Holly Bush' at Salt, or 'The Woolpack' and 'Saracen's Head' at Weston. Anglo Welsh operates two day boats at Great Haywood – 'Daphne' and 'Abi', each offering a day afloat for up to 10 people. Prices are £99 on a weekday, £140 on weekends and bank holidays.
For more information visit www.anglowelsh.co.uk or call the bookings team on 0117 304 1122.
Treat Dad to a free beer this Father's Day at Turtle Bay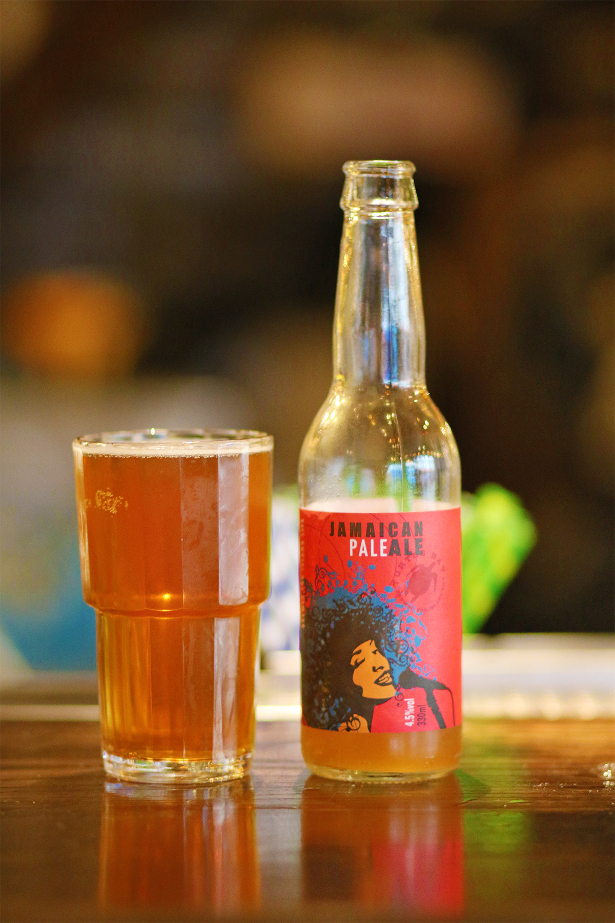 Nothing says 'Thanks, Dad' like an ice-cold beer, which is why this Father's Day, Turtle Bay is treating all dining Dads to a pint of its very own, specially branded beer – on the house*. The Caribbean restaurant and bar is helping you give Dad a day to remember, while bagging the title of 'Favourite Child.'
Pop along with Pops on Sunday 16th June, order from the 'Jerk It' menu and Dad'll receive a pint of Turtle Bay's tasty house beer. And your Old Man might just need that ice-cool brew after sampling some of the flavours of the Caribbean.
On the 'Jerk It' menu, you'll find Turtle Bay's famous Jerk Chicken, marinated for 24 hours in its sumptuous, signature jerk mix and finished over open flames. Or perhaps the Babyback Pork Ribs will be the dish to get Dad's taste-buds tingling? Whatever he chooses, Dad is sure to eat like a Caribbean King this Father's Day – especially when he gets to enjoy a cold one free of charge too.
The rest of the family will be spoilt for choice when it comes to Turtle Bay's huge range of mouth-watering cocktails. Why not bring a slice of sunshine to your meal with one of its traditional, Caribbean rum cocktails? Turtle Bay also has a vast range of alcohol-free cocktails, wines, beers, and homemade soft drinks.
Give Dad a taste of the Caribbean – and a free beer! – this Father's Day at Turtle Bay. Simply download the Turtle Bay App between the 3rd and 16th June to claim your Dad's free pint.
For a feast to remember at your local Turtle Bay this Father's Day, book your table now: www.turtlebay.co.uk
*Fathers are entitled to one free beer between 12 and 7 pm on Sunday 16th June 2019 when ordering from the Jerk It section of the menu.
This promotion is only available to those that download the Turtle Bay App from the 3rd of June – 16th June as they will receive a reward in the app enabling them to redeem the free beer.
XGIMI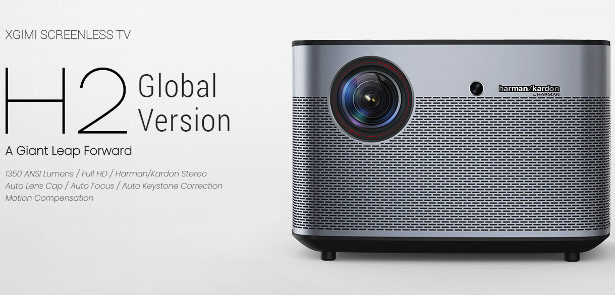 On one of their latest projectors, the XGIMI H2, a good gift for the house or even taking into the garden and having the kids watch something against a wall/sheet (let the parents have the house for once).
Here are a few bullets about the H2:
Full 1080p projection that's over 100-inches wide, bringing the cinema experience home
High-quality Harmon/Kardon sound system built in, so no need to connect external speakers
WiFi, Ethernet, HDMI, and USB 2.0/3.0 connectivity for compatibility with almost all media players and content
Father's Day Gifting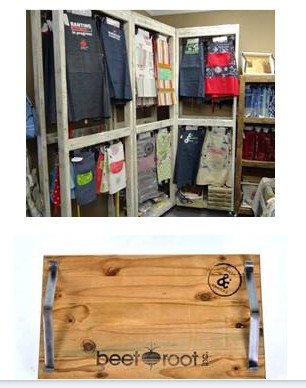 Ask dads what they want for any special occasion and typically their answers are "I don't know", so gifting for dads is always a tricky one.
Instead of going the usual route of socks, gowns and Old Spice this Father's Day why not try something from Beetroot Inc.'s line of novelties or small furniture items?
Does he enjoy spending time in the kitchen? Beetroot Inc. offers an amazing range of funky-chic aprons.
Does he enjoy mouth-watering crackers and cheese platters? Find the perfect cheese board at your closest Beetroot Inc. branch.
Does he need extra space in his garage for all those tools, bits and bobs? What about a utility trolley or multipurpose rack on wheels that can go where he does, or a handy ladder stacker – another one of those multi-functional Beetroot Inc. items that can be used for storage.
Give the gift of something new and exciting this Father's Day. Find Beetroot Inc. stores in Gauteng, KwaZulu-Natal and the Western Cape or visit www.beetrootinc.co.za.
WEAR YOUR LOVE FOR BEER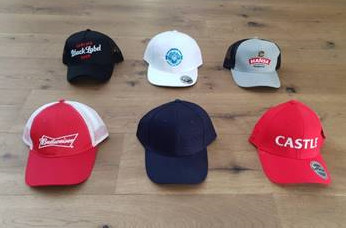 Depending on dad's brand preference, SAB World of Beer has an assortment of peak caps.
Available at the SAB World of Beer in Newtown Johannesburg.
Price: Castle Lager at R55, Castle Lite at R90 and remainder at R90 each
Nationwide delivery can be arranged at additional cost.
For more information, call (011) 836 4900 or visit www.worldofbeer.co.za
GET CAPPED
Bucket hats are trending hard right now, so for stylish dad, SAB World of Beer has an assortment of brands to appeal to all beer lovers.
Available at the SAB World of Beer in Newtown Johannesburg.
Price: Budweiser and Lion Lager at R55, and Beck's Green at R75 each
Nationwide delivery can be arranged at additional cost.
For more information, call (011) 836 4900 or visit www.worldofbeer.co.za
FUN IN THE SUN
Ideal casual wear, the Corona Extra straw hat is perfect for lounging in the sun with a nice cold one in hand.
Available at the SAB World of Beer in Newtown Johannesburg.
Price: R95 each
Nationwide delivery can be arranged at additional cost.
For more information, call (011) 836 4900 or visit www.worldofbeer.co.za
BRAAI MASTER
Everything a braai master needs is at hand with this SAB World of Beer braai apron set.
Available at the SAB World of Beer in Newtown, Johannesburg.
Price: R175 each (accompanying Castle Lager braai sauces sold for R20 each)
Nationwide delivery can be arranged at additional cost.
For more information, call (011) 836 4900 or visit www.worldofbeer.co.za
BRING AND BRAAI COOLER BAG
SAB World of Beer has an assortment of branded cooler bags, to perfectly pack dad's favourite beer for a day out and about.
Available at the SAB World of Beer in Newtown, Johannesburg.
Price: Budweiser (12-pack) at R100, Carling Black Label (12-pack) at R130 and Castle Lager (6-pack) at R110
Nationwide delivery can be arranged at additional cost.
For more information, call (011) 836 4900 or visit www.worldofbeer.co.za
THE PRIDE OF SOUTH AFRICA
The mini Lion Lager 6-pack cooler bag is a compact solution to keeping dad's beers cold on the go.
Available at the SAB World of Beer in Newtown Johannesburg.
Price: R55 each
Nationwide delivery can be arranged at additional cost.
For more information, call (011) 836 4900 or visit www.worldofbeer.co.za
ONE NATION, ONE BEER
Made in South Africa, the Castle Lager 'One Nation, One Jersey' sport's fan shirt is 100% polyester and comes in sizes from S to XXXL.
Available at the SAB World of Beer in Newtown, Johannesburg.
Price: R150 each
Nationwide delivery can be arranged at additional cost.
For more information, call (011) 836 4900 or visit www.worldofbeer.co.za
BRAND YOUR BAR
201
Aligned to the beer brand dad drinks, keep counter surfaces clean and dry with an assortment of bar accessory mats.
Available at the SAB World of Beer in Newtown, Johannesburg.
Price: R165 each
Nationwide delivery can be arranged at additional cost.
For more information, call (011) 836 4900 or visit www.worldofbeer.co.za
www.hotelchocolate.com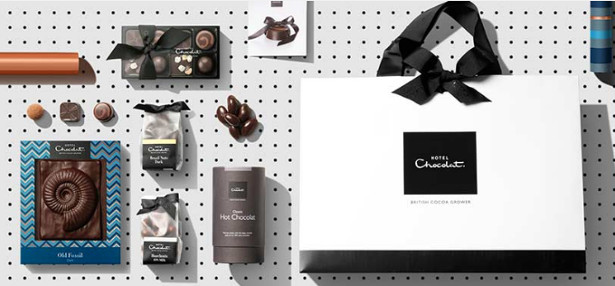 Father's Day Chocolate Gift Box Sleekster (£22.95) offers 27 iconic milk, dark and white chocolates, including favourites such as Champagne Truffle, Billionaire's Shortbread and Fudge Sundae. A gift sure to make him smile this Father's Day!
For those looking to go all out, The Beer and Chocolate Hamper (£27.50) makes for the perfect gift; the range of chocolate is expertly selected to complement our cacoa beer, infused with tropical fruit accents – the perfect pairing!
Our Velvetiser (£99.99) is the ideal luxury tech gift this Father's Day: The Velvetiser creates the perfect Hot Chocolat in 2 and a half minutes, great for those cosy nights in with the kids! Using your choice of milk, dairy or plant based, and our variety of Chocolat single-serve flavours – 50% Milky, 70% Classic (Vegan), 100% Mayan Red Honduras (Vegan), Salted caramel and Hazelnut Chocolate (Vegan).
The Original Puffy Blanket – Winter is coming!
The only blanket you will need, at home or under the stars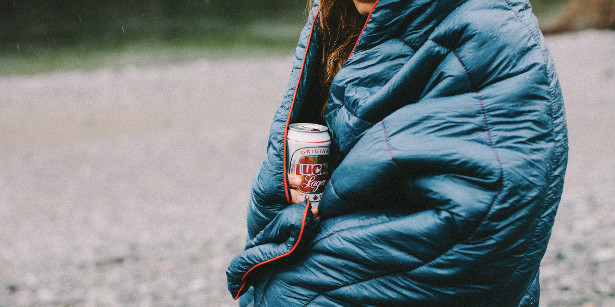 Born out of a crisis, with its founders trapped in their immobile van at sub-zero temperatures in America's north-west – the Original Puffy Blanket by Rumpl, incorporates the latest outdoor technical material technologies, providing a much needed update to one of humanity's original essentials.
A new arrival to Australian shores, this crème de la crème of blankets is equally as stylish in your living room, as it is on a chilly night out under the stars. The Original Puffy Blanket is water, stain and odour resistant, with an ultra-warm 3D Hollow Fibre synthetic insulation – the same stuff as premium sleeping bags and down jackets. It's not just warm, but super lightweight and easily packable, making this the perfect blanket to get warm cosy with this winter.
Available in three sizes and a plethora of plain and printed colour designs, Rumpl's Original Puffy Blanket fits easily into a water resistant Stuff sack, ideal for packing your blanket away with the change of seasons.
Don't double up on blankets – double down on the Original Puffy Blanket, the only cover you'll been reaching for, both at home and out on the trail.
Rumpl Original Puffy Blanket Throw (127 x 178cm) RRP $149.95
Rumpl Original Puffy Blanket 1-person (137 x 203cm) RRP $179.95
Rumpl Original Puffy Blanket 2-person (224 x 213cm) RRP $269.95
For further information about Rumpl or to find your nearest stockist, visit www.rumpl.com.au.
Haynes has Father's Day wrapped up with new personalised workshop manuals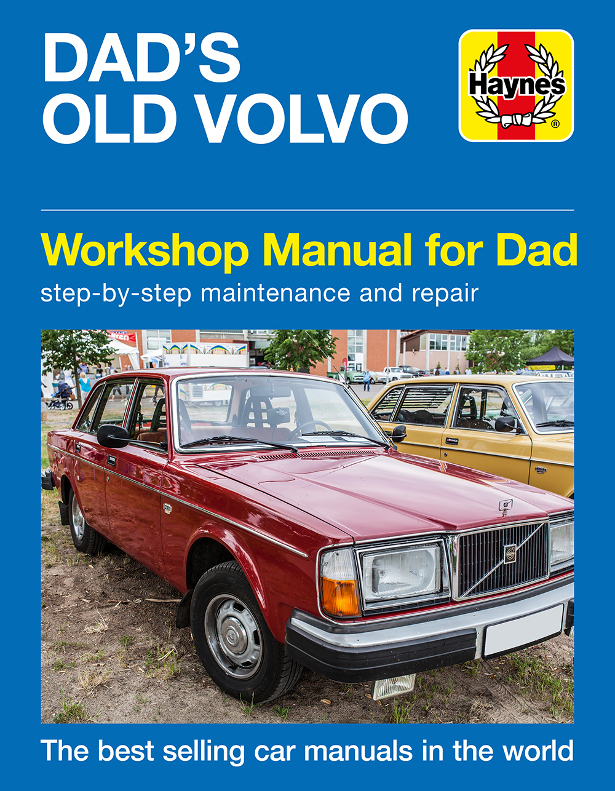 Celebrate the bond between dads and their beloved cars by gifting a custom-built automotive manual for just £35
Hardback book on premium-grade paper makes for the perfect gift for dads
Front cover can be entirely personalised with title, sub-title and own image
Media assets available – contact: haynesPR@mccann.com
This Father's Day, Haynes has got it covered when it comes to choosing the perfect gift for dads. To mark the special day, Haynes has a novel way of gifting its market-leading step-by-step workshop car manuals by offering a personalisation service that allows people to custom-build their own Haynes Workshop Manual for 210 cars.
Haynes' personalised manuals are a meaningful yet practical gift for any motoring fan who has special memories of their most cherished vehicle – whether it be their first, current or dream car.
Dads across the nation will love unwrapping their unique personalised Haynes Manual which features their name, a bespoke message and a photo of their beloved vehicle on the front cover. The tailored manual contains Haynes' renowned maintenance, diagnosis and repair information and step-by-step guides.
Haynes' range of workshop manuals cover a huge range of makes and models makes buying a gift easier than ever. This includes ever-popular first-time cars such as the Ford Fiesta and Vauxhall Corsa through to classics including the Land Rover and MGB.
Haynes' quick and easy to use web-based personalisation tool first asks the user to select the recipient's make and model of car. They can then get creative by altering the title, sub-title and can even upload their own image to the front cover to ensure that the manual is entirely unique. A personalised message can also be added to the inside of the book.
The bespoke manual is printed and sent to the recipient within five days from order to delivery. Each personalised manual costs £35.00 and is available via www.makeyourmanual.haynes.com Order by no later than midday on Monday 10 June for delivery in time for Father's Day.
As with all Haynes workshop manuals, every personalised manual features hands-on guidance gained from stripping down and rebuilding each vehicle in the Haynes Project Workshop. The practical step-by-step instructions and clear photos are easy to follow and provide information on maintenance, servicing, fault-finding, the MoT, and Haynes tips to make many tasks easier.
new cookery school: Sauce by The Langham
It's the perfect gift for the 'foodie' dad, someone who has a penchant for pies and pints (the classy kind), or frankly someone who yearns for a bit of a challenge. Plus nothing better than the giving the gift of knowledge.
The perfect class for Father's Day would be, 'The Modern British Tavern – Pub Favourites from The Wigmore' and is a full day class (10am to 4pm) learning the best of British pub food with Chef James Hawley including his famous pie, finishing with a pint in the pub.
The class costs £250 and within it you'll get to learn how to cook three dishes – a great gift for the higher end of your guide.
Bookings can be made via the website: saucebylangham.com
ROKiT, a people-first telecomms company that launched this spring makes it easier than ever to keep in touch with unlimited wifi calling.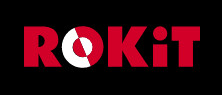 With or without a SIM card, dad can reach you anytime he's on wifi. The line of affordable mobile handsets (ranging from $34.99 – $299.99) feature perks including ROK Drive (to help you out when you get a flat) and ROK Health (with telemedicine).
If your dad is keeping up with the latest technological advances, he'll get a kick out of watching videos on his new ROKiT IO Pro 3D with glasses-free 3D technology. Through the ROKFLIX 3D app, he'll have access to an expansive catalogue of feature films and custom content.
ROKiT phones are available for purchase at Walmart.com and are the perfect gift for dads because it's something they'll actually use!
Terra-sect – best-selling RC toy- terrorise the ground with unstoppable alien technology with Terra-Sect! Stable all-terrain navigation is easy to manoeuvre over varying elevations. Slink and slither stealthily along the ground, then activate the relentless rolling attack and watch as Terra-Sect coils and rolls to take down its target! Nothing can stop this creepy creature – it can roll, flip and crawl in any direction! Terra-Sect includes a 2.4 Ghz controller with up to 150' range for indoor and outdoor use. Great gift for fathers to enjoy and play with their kids.

Jumbo Games – Known for their famous games and puzzles, Jumbo's no.1 best- selling adult puzzle Wasgij is a perfect gift for fathers who are interested in challenging games and puzzles! See the website for more information: wasgij.com/
Green Board Games – Known for their famous educational and fun game with a range of various categories from sports, to inventions to travel. We think this is a great gift to give as a father's day present as we call it 'give the gift of time' – where families can play these games together, bond as a family and spend time together. For more information see the website here: www.greenboardgames.com/brands
Show your dad just how much you care this Father's Day with the new personalisation service from Gilbert Rugby.

This unique personalisation service means fans can now create their very own customised and one off rugby ball. Upload and add images and text to the rugby ball at www.mygilbertrugby.com and receive the personalised ball in only a matter of days.
This one-off fun ball is the perfect gift for the biggest rugby fanatics, whilst maintaining the high quality associated with Gilbert Rugby.
The personalised rugby balls can be designed and purchased at www.mygilbertrugby.com.
Entity Health, a superior line of Australian-made natural health supplements that are available in pharmacies across Australia.
Entity Health products are more than just supplements. Its nutraceuticals treat specific needs – such as hangover symptoms, end-of-day tiredness, stress and anxiety, and skin spots – at a cellular level. They contain natural ingredients such as the maca plant, which alleviates anxiety and improves mood; hovenia dulcis and milk thistle, which work together to reduce hangover symptoms; and bacopa, which boosts brain power
Our Entity Health Revive & Thrive pack will give readers 3 months' worth of nutraceuticals. It includes:
• 3 x 60-cap bottles of LiviUp, a liver detox supp lement that helps reduce hangover symptoms
• 3 x 60-cap bottles of RejuveniX, which helps with learning and memory enhancement
• 3 x 60-cap bottles of RevitaliX, which reduces stress and anxiety.
mindcoachingaustralia.com.au
There has been a lot of focus over recent years on men's mental health and wellbeing and mindfulness is a life skill that promotes this mental wellbeing. I develop and conduct Mindfulness courses for emotional resilience in the workplace and community. My signature course is called Mindfulness Skills for a Balanced Life and is based on scientific evidence and Positive Psychology.
Science confirms that the practice of sitting and letting go of thoughts not only induces the body's natural relaxation response, but can also shrink the brain's stress centre, strengthen the immune system, weaken the expression of harmful genes, and increase your cancer-fighting cells by 50%.
A course in Mindfulness makes a unique gift for a Dad you love and care about. The course is suitable for ages 14 – 94 and covers the following areas:
Why your body and brain respond to stress as they do and what to do about it
How mindfulness can help you manage both physical and emotional pain, including strong anxiety and panic
How to relax, sleep better and improve your brain's capacity to focus and concentrate, making you more productive and creative at work and study
How to befriend yourself with kindness and compassion, becoming your own best friend and letting go of unhelpful judgments of self and others
How to engage with positive emotions to enhance your optimism and happiness
Mindfulness Skills For A Balanced Life runs at regular intervals throughout the year. Your readers may wish to purchase a gift certificate that Dad can use at a time that suits him. Go to mindcoachingaustralia.com.au/event/mindfulness-skills-for-a-balanced-life-weekend-workshop-7/ to read more about my current course.
sharesight.com
Comments: A Sharesight subscription makes a great gift for dads. He can login, add his shares, and then track his portfolio from anywhere in the world. A thoughtful gift and lets him spend more time with his family, instead of manually tracking his investments in a spreadsheet or ledger:
www.sharesight.com
www.repchamp.com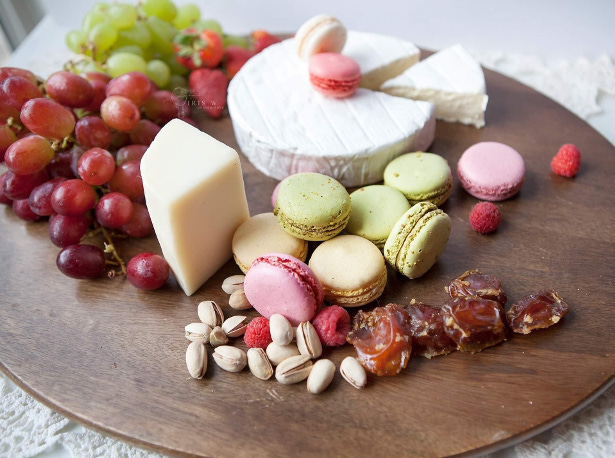 Award-winning, gourmet macarons in both sweet and sweet and savoury flavours. These macarons were placed in the Hollywood swag bags of 50 Oscar's winners and nominees this February, during the Oscars' weekend. Slightly crunchy on the outside and soft inside, they are sure to delight the father in your life.
Look up Repchampion Canada for more information.
With Mother's Day managing to trump Father's Day every year, it is no wonder that most dad's out there probably not getting there hopes up.
So why not surprise them this year? Because let's face it, although they will never admit it, we all know that every dad secretly loves to feel that little bit special.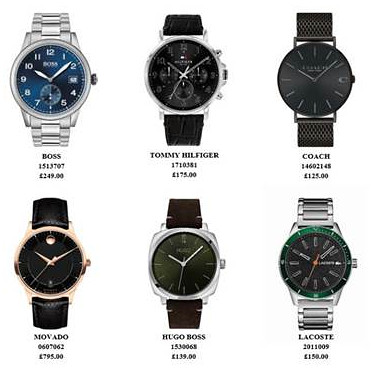 So this Father's Day why not branch out from the usual offering of Whiskey and socks and get him something that will stand the test of time. We have included the best watches from BOSS, Tommy Hilfiger, Coach, Movado, HUGO Boss and Lacoste that are sure to do just this.
A superb duo of Beard Oils from Power Health! www.powerhealth.co.uk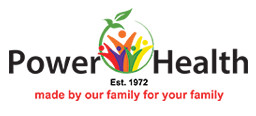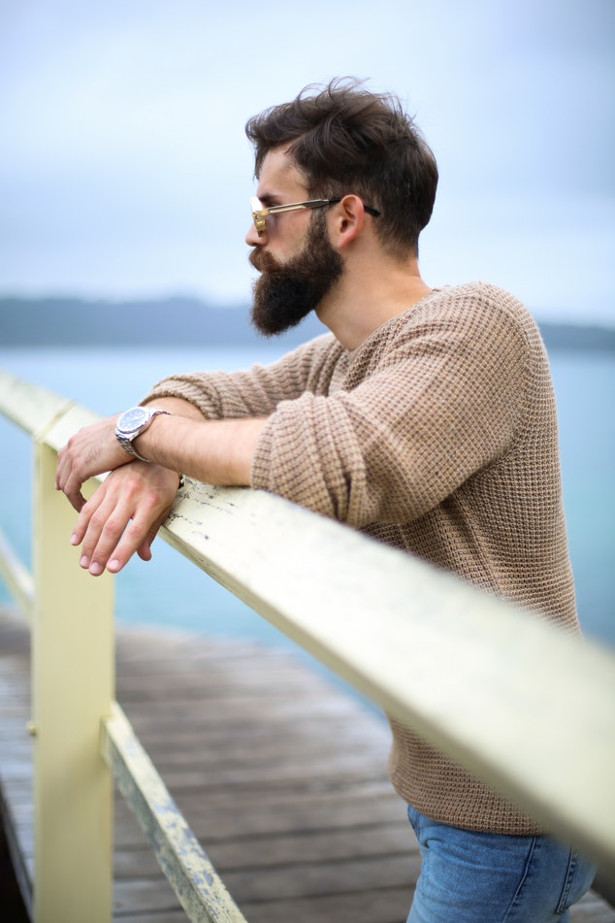 Beard Oil – Warming Blend, £8.99 for 50ml www.powerhealth.co.uk/beard-oil-50ml.html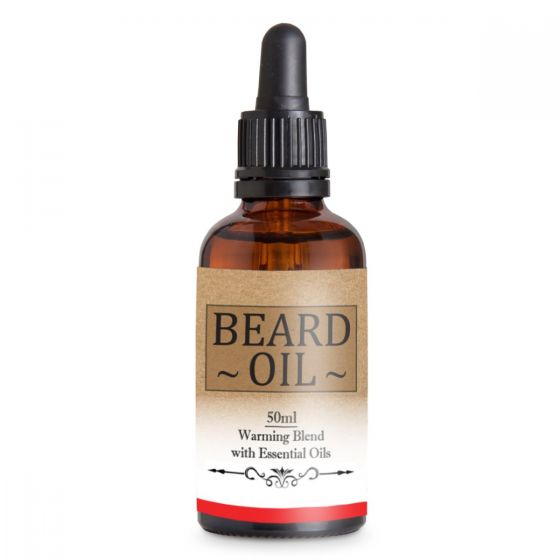 Black pepper is clean, conditioning, nourishing for your skin and beard promoting soft manageable healthy hair and growth, stubble and heard itch. Also naturally rich in antioxidants.
Cyrpress promotes health hair growth an dis great for those who have oily skin as it reduces sebum production without drying out skin. Moisturising and conditioning for both the beard and skin, excellent for all skin types, healps beard growth, preventing breakage and dryness
Quickly absorbed without feeling oily.
Also includes other essential oils: olive oil, jojoba, vitamin E.
Beard Oil – Citrus Blend, £8.99 for 50ml www.powerhealth.co.uk/beard-oil-50ml.html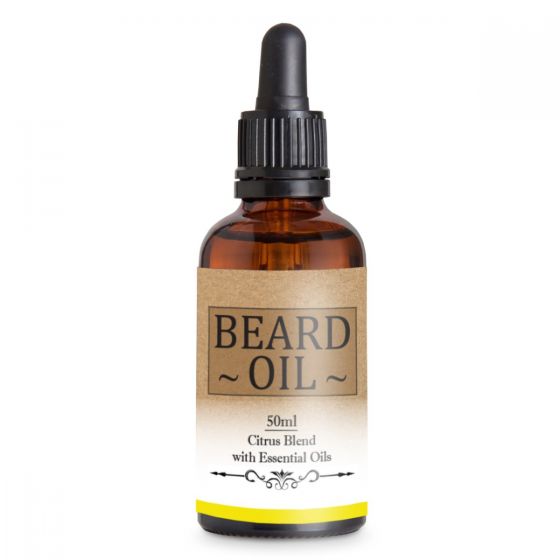 Bergamot is a mix of sweet orange and lemon, zesty and clean, a refreshing scent that cleanses the mind and increases alertness. Bergamot also has some great properties for beard oils, including antibacterial and antiseptic benefits.
Lemon is beneficial for hair and skin thus keeping under the bed healthy, also a treatment for acne and seborrhoea. Lemon is also antiseptic, antiviral, detoxifying and uplifting.
Also includes Olive oil, jojoba and vitamin E.
Beat the Bloat with Bromelain & Papain (£5) from >> www.powerhealth.co.uk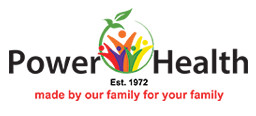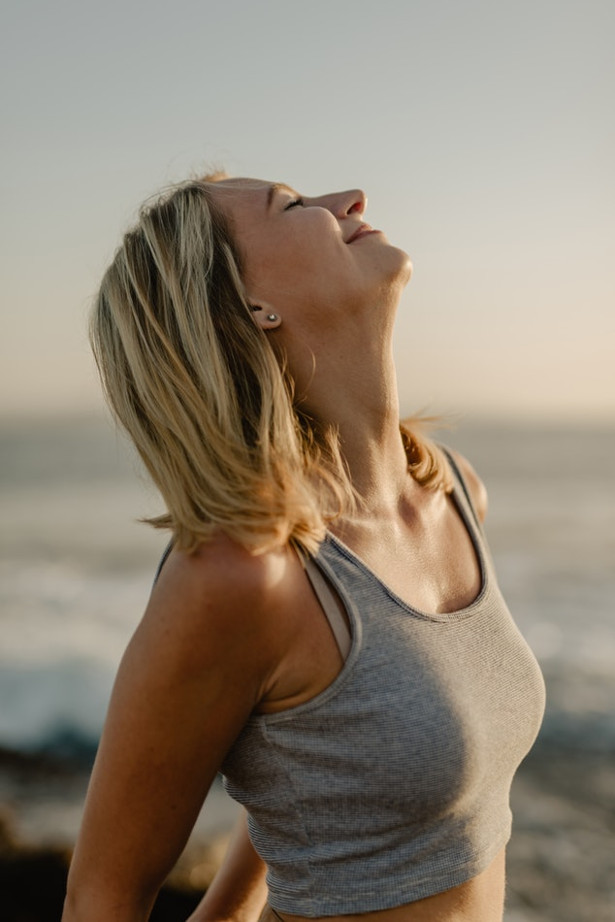 Bromelain and papain are protein digesting enzymes from pineapple and papaya fruits!
See more at :- www.powerhealth.co.uk/bromelain-papain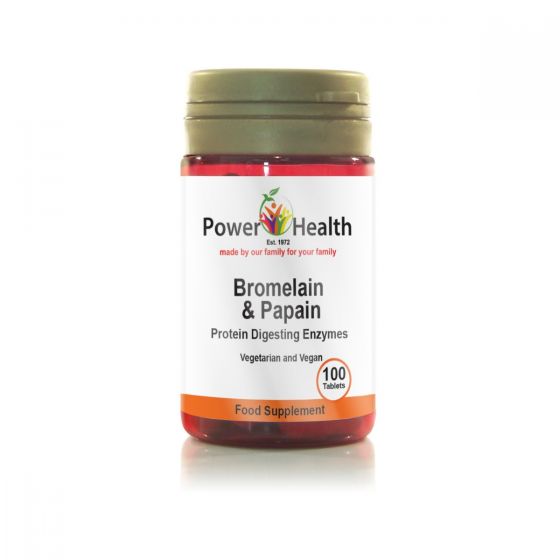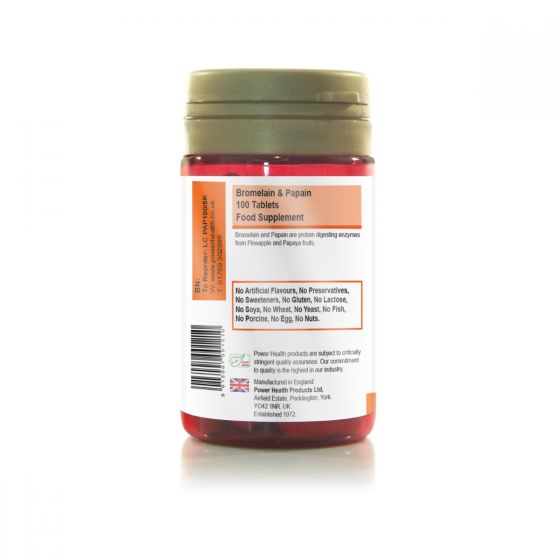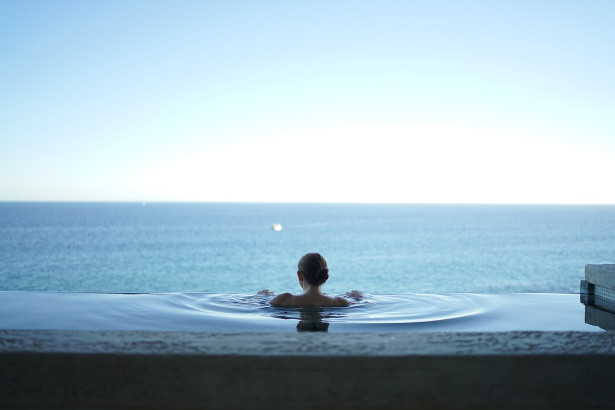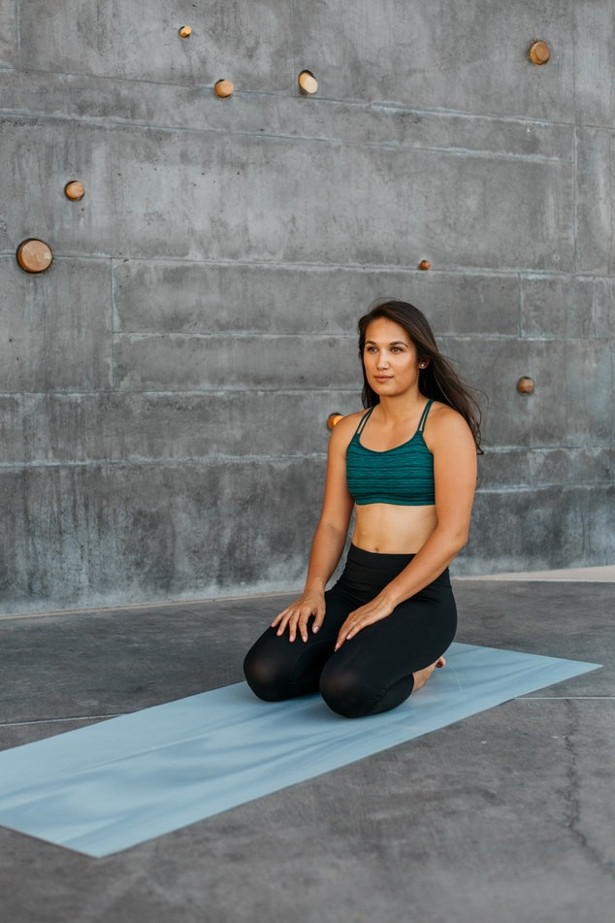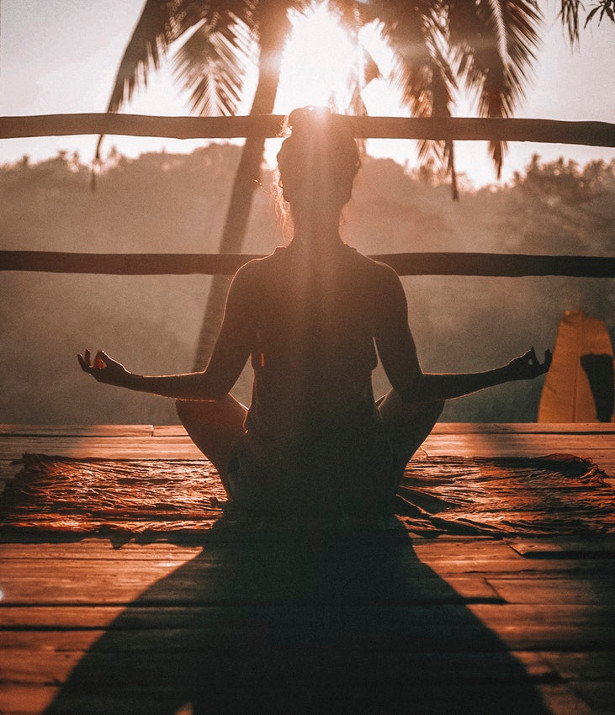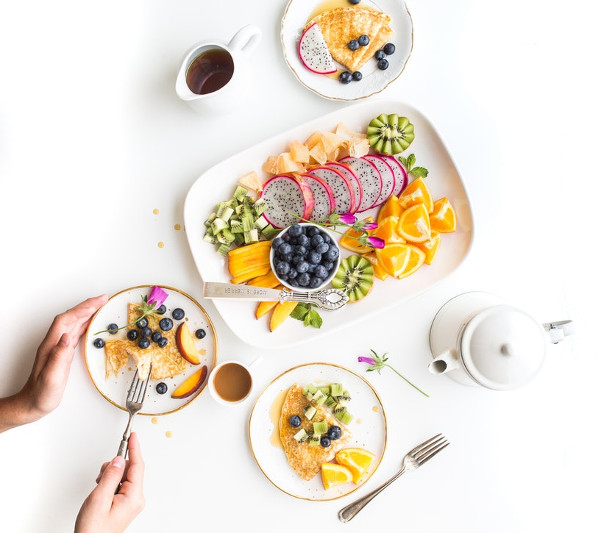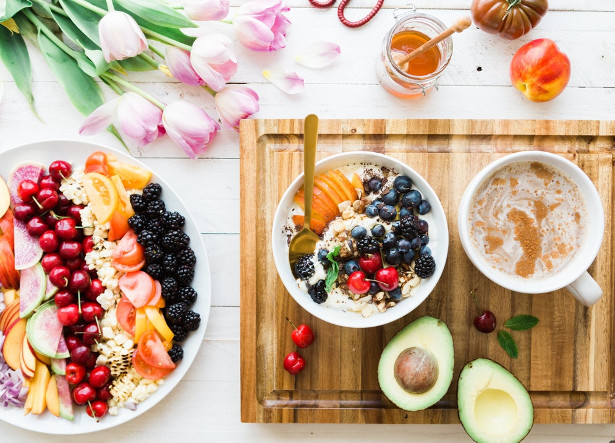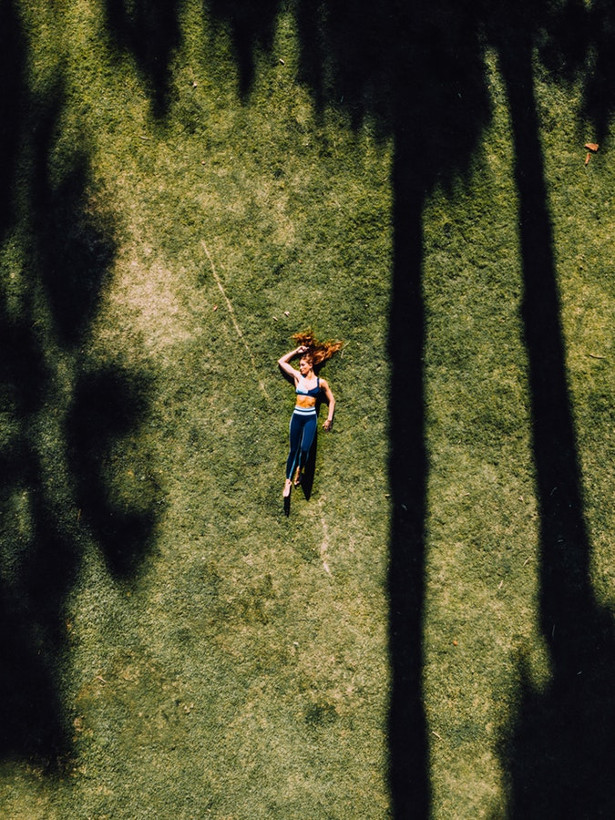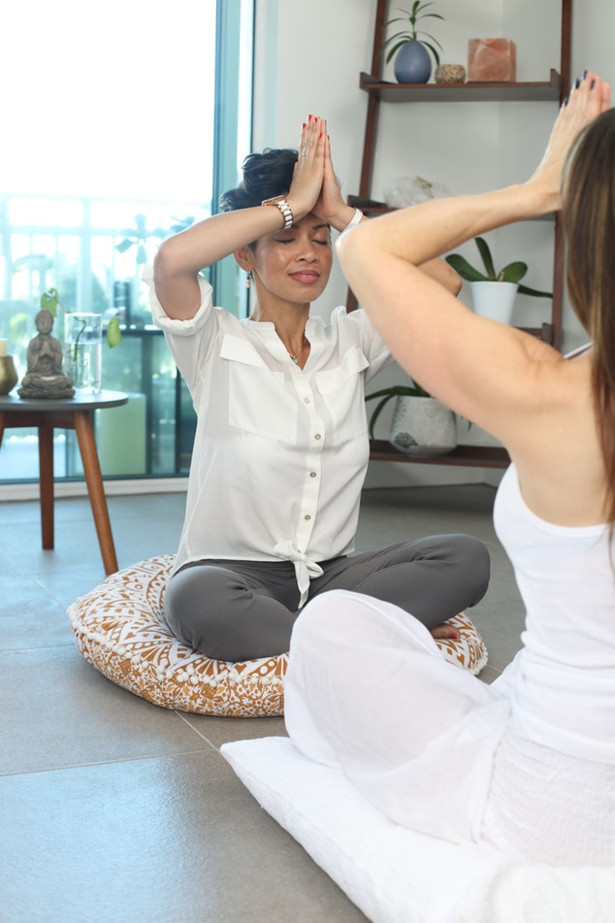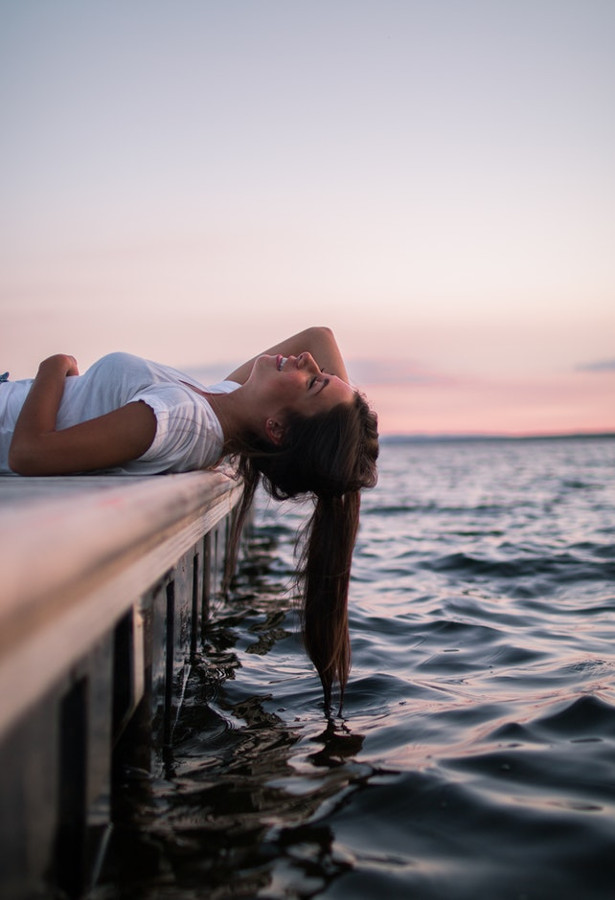 Skyroam Solis – the best travel gadget for the tech savvy dad!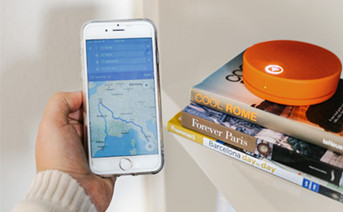 Father's Day is right around the corner, meaning if you haven't already thought of a few gifts for your dad, it's probably about time! Forget the socks this year and give your dad the gift of affordable, unlimited WiFi with the Skyroam Solis.
If you've got the kind of dad who's always equipped with the latest gadget, stays updated on all the tech news, and is more devoted to his smart devices than you are, then you should absolutely consider giving him the Skyroam Solis, a mobile hotspot and 6,000 mAh power bank combined that will definitely come in handy when he's travelling internationally, being productive on his daily commute to work or needs to stay connected to those that matter most to him while on the go.
Providing super-fast 4G LTE internet connectivity in 130+ countries and for up to five devices simultaneously, the Skyroam Solis is the perfect gadget for the tech savvy dad.
He can enjoy a contract-free service by choosing from three pay-as-you-go plans – 24h day passes, a monthly plan or pay per GB. The device itself can be purchased for £135 or rented at £9 per day by ordering online or picking one up at vending kiosks at top international airports throughout the United States.
With the newly launched complimentary App available for both iOS and Android, he can connect faster and use WiFi with ease.
For more information, visit Skyroam's website: www.skyroam.com/uk
SCANDINAVIA BRINGS A NEW HEALTHY LIFESTYLE APPROACH TO THE UK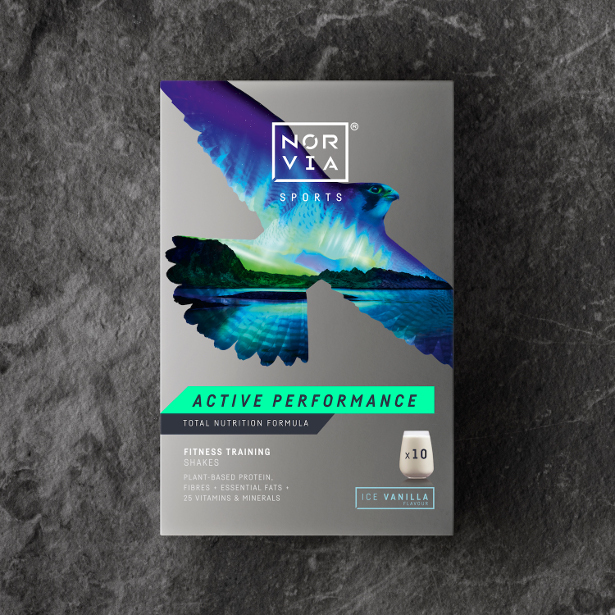 FACEBOOK | TWITTER | INSTAGRAM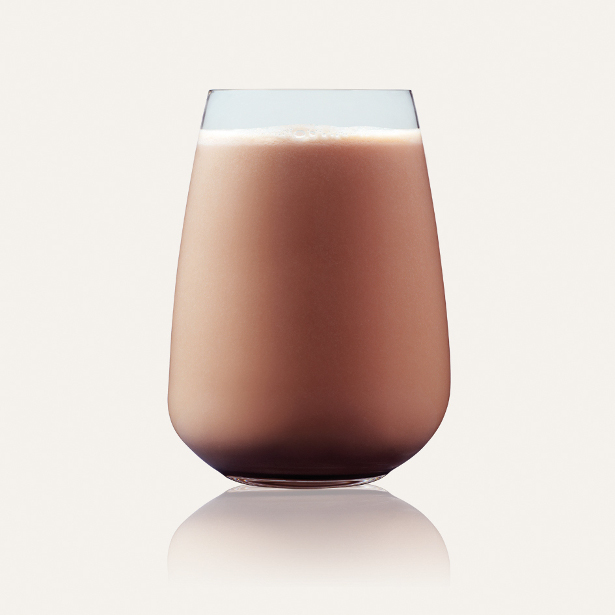 Norvia Nutrition launches in the UK with two unique formulas for weight loss and enhanced sports performance, developed over 30 years by a medical doctor.
Formulas have been proven effective and safe by millions of users in Scandinavia.
Norvia Nutrition, the plant-based protein brand rooted in Norway and backed by 30 years of meticulous medical research, recently launched in the UK with two unique total nutrition powder shakes, including Norvia Weight Loss (VLCD) and Norvia Active Performance.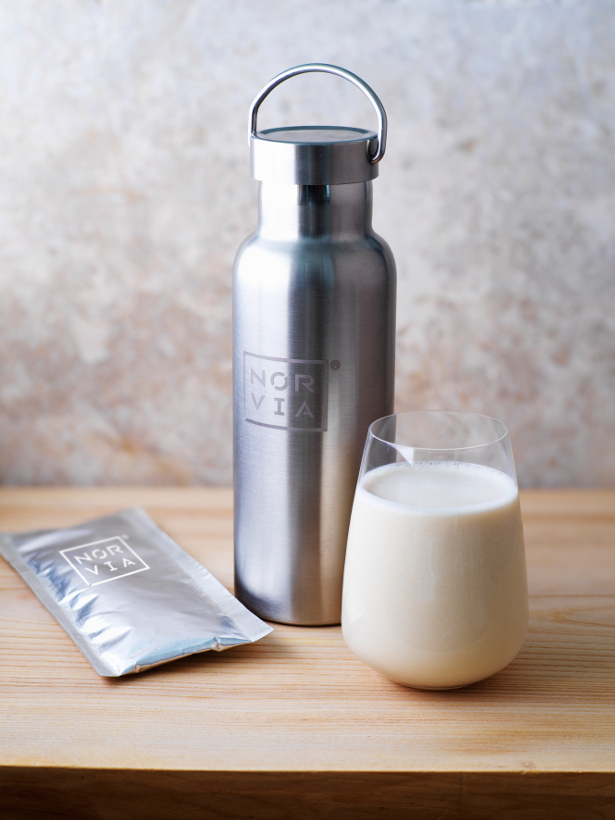 Founder and chairman, Dr Lars Høie MD PhD, established Norvia using only natural ingredients to create protein-rich formulas that have proven to be the most weight-reducing and lifestyle-enhancing products throughout Scandinavia.
Our consistent faith in many of Scandinavia's practices has been illustrated through the increasing global popularity of hygge – a new and exceedingly trendy Nordic term to describe maintaining a mindful and simplistic lifestyle. As a result, it only makes sense that Norvia reflects this way of life and does so through promoting a holistic approach to health and fitness.
A family history of cardiovascular disorders and an early diagnosis of high cholesterol at a young age inspired Dr Høie's dedication to holistic disease prevention. He became committed to using only all-natural ingredients to find nutritional solutions for health problems caused by poor diets and unhealthy lifestyle choices.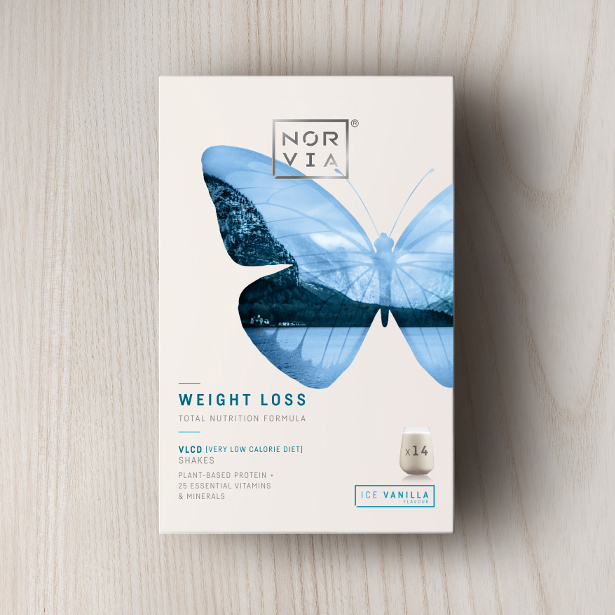 Dr Lars Høie MD PhD comments: "We are very excited to be introducing Norvia Nutrition to the UK following its success in Scandinavia. Having spent 30 years developing and researching natural products which could prevent lifestyle disorders, I co-founded the Centre for Heart Medicine where I treated hundreds of patients using a natural plant-based formula which I had developed from my extensive research."
Now available to health-conscious Brits, Norvia's innovative products combine naturally extracted soy protein, soy fibre, and soy phospholipids to create a synergistic effect that doubles the cholesterol lowering effect of soy protein alone.
Both velvety powders are rich in vital macro and micronutrients, vitamins, and minerals. They also contain sugars from fructose that extensive research has proven to be essential in preserving lean body mass during healthy weight reduction and exercise to ultimately produce maintainable results.
Dr Lars Høie MD PhD continues: "In addition to significant weight loss, the patients at the centre achieved normalised blood sugar and cholesterol levels, while also lowering other cardiovascular risk factors. These formulations have been the most successful weight reduction products in Scandinavia, which is why I founded Norvia Nutrition, to make this available to anyone seeking a healthier lifestyle."
Simply add water to these nutritionally complete powders and shake to create deliciously silky and filling drinks in a choice of Arctic Chocolate or Ice Vanilla. They are conveniently packaged in chic portable sachets, preventing mycobacterial growth and preserving the potency of the vegetarian-friendly, non-GMO and gluten/dairy-free ingredients.
For more information, please visit www.norvia.com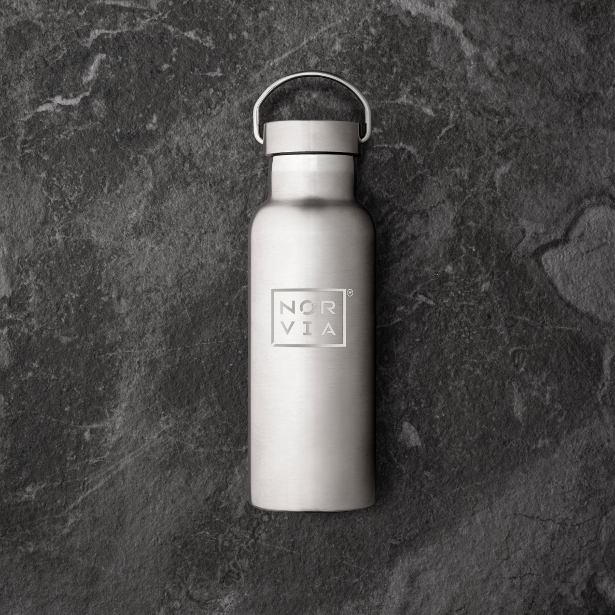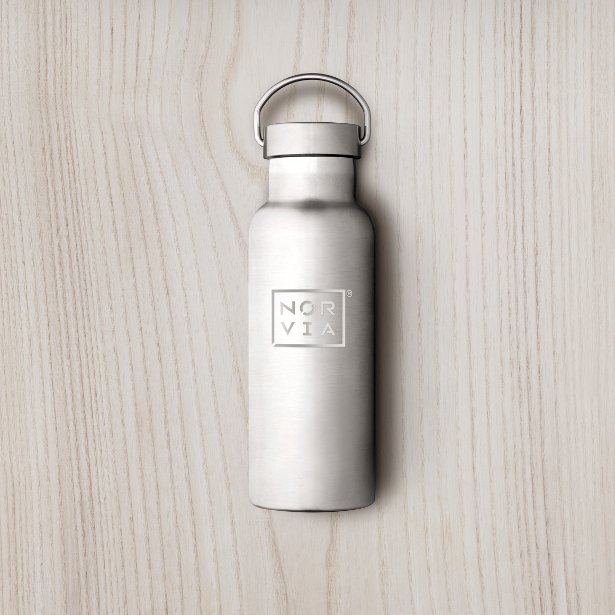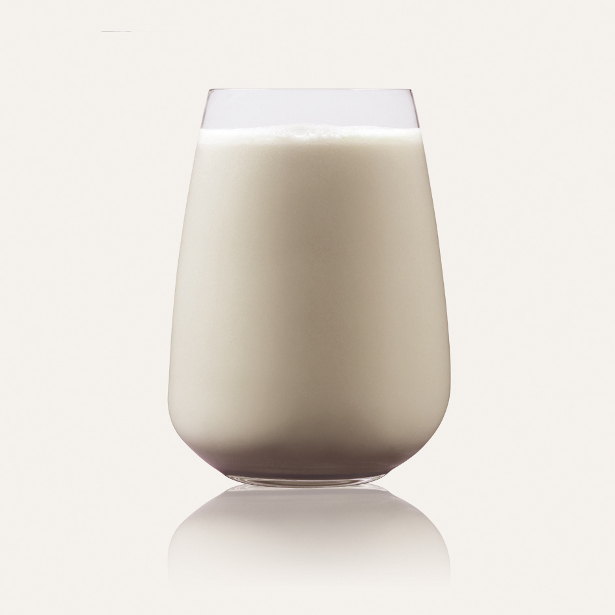 Jeff Wayne's The War of The Worlds: The Immersive Experience for Two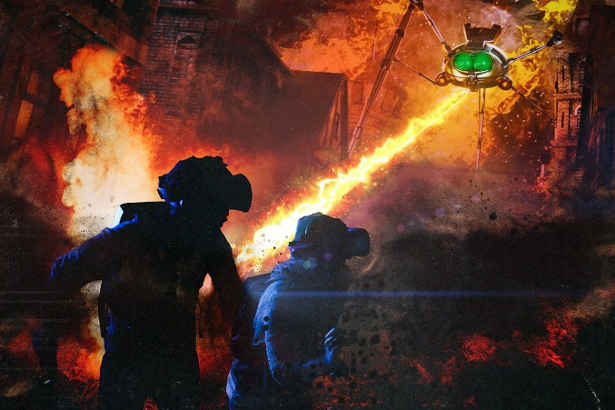 £99 (off peak)
£119 (peak)
What better way to treat dad than with the most hotly anticipated immersive experience? Step into H.G. Wells' Victorian England to live through the Martian invasion together, with tickets to Jeff Wayne's The War of The Worlds: The Immersive Experience. Combining virtual reality, immersive theatre and cutting-edge technology, this pioneering spectacular will allow you and dad to journey through battlefields, experience the terror of a crumbling society and hold your nerve as a Martian Fighting Machine rises over you!
Virgin Experience Days is the exclusive 'gifting' partner for this immersive experience
EXCLUSIVE: London's Highest Gin Masterclass for Two at The View from The Shard
£99.00
Reach new heights in a gin-lover's paradise at London's Highest Gin Masterclass for Two at The View from The Shard.
Guests will receive a personal meet and greet and skip the queues with fast-track entry, before heading up to Level 68 of The Shard. Access the exclusive VIP area and embark on a spirited discovery of gin, learning of its fascinating past and sensational resurgence. Enjoy two premium Gin and Tonics of your choice, plus a tasting of a third gin during a 60-minute class. Afterwards, enjoy panoramic views of from Level 72, 800ft above London.
Supercar Blast
£55
For the thrill-seeking dad, why not treat him to the ultimate driving experience with this Supercar Blast? Available nationwide with weekend and weekday availability, dad will have the opportunity to drive a total of up to three miles in his chosen car. Plenty of time to get that adrenaline flowing!
Labo VR
From £34.99
www.store.nintendo.co.uk/nintendo-labo.list?utm_source=Mothership&utm_medium=gamepage_relatedinfo&utm_campaign=Nintendo_Labo_VR_Kit&utm_content=labo_hub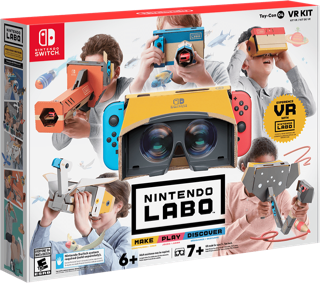 The most immersive, robust Nintendo Labo kit to date—this one combines DIY fun, pass-and-play multiplayer, and family-friendly play with simple, shareable VR gaming. It even includes a programming tool you can use to create your very own VR games and experiences! Feel your creations come to life as you and your family blast through an alien invasion, create 3D works of art, dive into an oceanic photo safari, soar atop a bird, and go wherever else your imagination takes you.
Follow along with interactive instructions to make cardboard Toy-Con creations that you can then use to play a variety of fun games
The Nintendo Labo VR kit is meant to be experiences with those around you. Share the joy and wonder of immersive gaming with others just by passing your Toy-Con back and forth
In the new programming tool, you can make your own bite-sized VR games and experiences – either from scratch to by using one of the VR plaza games as a starting point!
www.musto.com
MARINE DOWN JACKET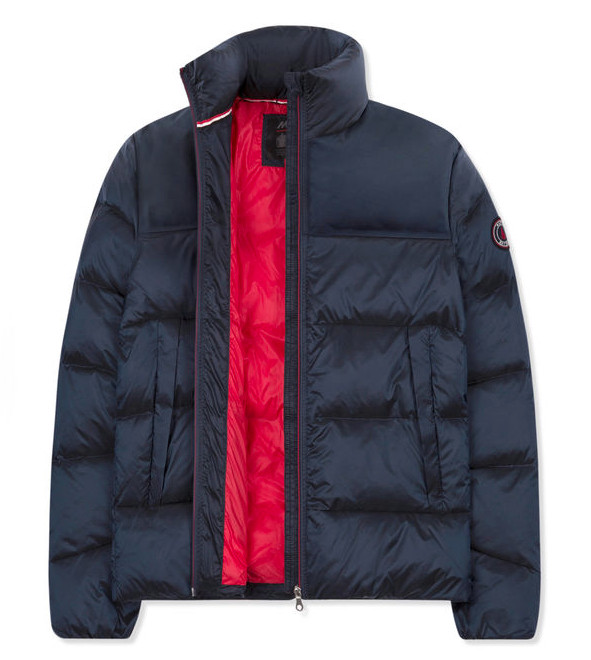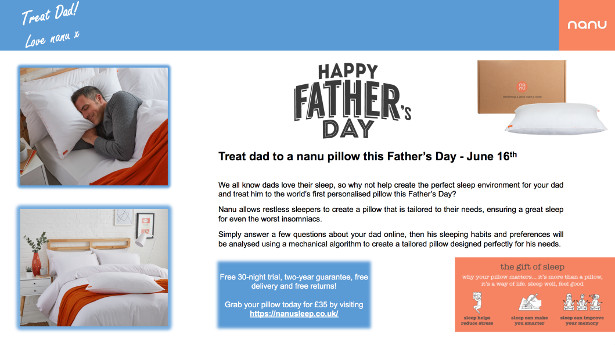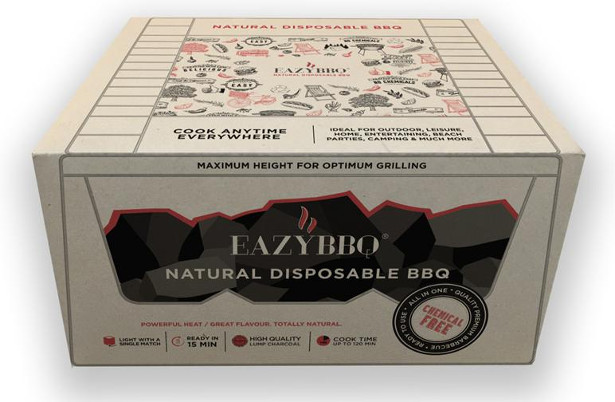 Instant Lighter Oak Charcoal
EAZYBBQ Instant Lighter Oak Charcoal takes the guesswork out of set up and will have you grilling like an expert in a few easy steps, plus you'll never have to touch the charcoal! It comes in an environmentally-friendly and patented instant lighting box made of recycled cardboard that is sealed to eliminate dust. The box lights without a firestarter, lighter fluid or accelerant that can ruin the taste of your food. Simply light the embedded wick in the bottom center of the box and watch it create a chimney effect that will bring the charcoal up to cooking temperature in about 20 minutes! The premium, sustainable and 100 percent natural Oak Charcoal provides great tasting flavor to your foods and will allow you to cook for hours. Available in two sizes, Medium for 2-8 people and Large for 8 to 16 people.
New Natural Disposable BBQ
EAZYBBQ's New Natural Disposable BBQ will completely change how you cook and entertain outdoors! Its unique patented design provides the best portable barbecue experience while offing several distinct advantages over other disposable grills and even conventional charcoal grills. The lightweight aluminum design has everything you need including special clean burning charcoal, which allows you to cook safely for up to 120 minutes at a very high temperature in virtually any location on any surface, without chemicals! You'll simply be amazed by the convenience, portability, function and performance of this disposable grill!
About EAZYBBQ
Headquartered in Livange, Luxembourg, EAZYBBQ is a leading producer of innovative, natural and environmentally-friendly barbecue products. EAZYBBQ products are currently available for purchase in France, Germany, Ireland, Italy, Luxembourg, Netherlands, Spain, Sweden, Romania, United Kingdom, Australia, the United States and Canada. More information on EAZYBBQ can be found at www.eazybbq.com. Also follow us on Facebook www.facebook.com/eazybbqspain, Twitter www.twitter.com/eazybbq and Instagram www.instagram.com/eazybbq.
Size Does Matter!
Sony reveals TV sizes are getting larger, and men are more likely to want something BIGGER than they have

Despite the increase in popularity of portable devices, TVs are getting bigger, with over a third of people now wanting a TV over 55 inches and 16% desiring a 65+ inch set.
Almost half (48%) of people to want a bigger TV than the one they have now and men are more likely than women to want a bigger TV
Research revealed as part of Sony's 'Evolution of the Living Room' report looking at the role the television has played in our homes over the past 50 years
Despite the increase in popularity of small, portable devices, the television set is getting even bigger – and showing no sign of shrinking down.
According to research carried out across Europe* by Sony as part of its 'Evolution of the Living Room' report, over a third of people (35%) now want a TV that is over 55 inches, with 16% desiring a massive 65+ inch set, such as the new XG95 TV.
The desire for an extra-large TV set is strongest in France, with over a quarter of people (26%) stating that a 65+ inch set would be their preference, Belgium appreciates the value of going bigger too – with one in five preferring 65+ inches.
Having a big TV is so important, in fact, that one in ten people see it as a key status symbol, more so than smartphones and tablets (7%) designer clothes (7%) or expensive watches (6%). Leading almost half (48%) of people to want a bigger TV than the one they have now.
Out of the European countries surveyed, Italians are the most in need of an upgrade, with 57% wanting a bigger TV – they're also the most likely to overestimate their space – with 18% of those who have bought a TV admitting to getting on that was too big for their space, along with the UK.
Although men are typically thought to be obsessed with size, large televisions are important to women too, with 43% desiring a larger TV set. Despite this, men definitely buy into the 'bigger is better' philosophy, being 10% more likely to want something bigger than they have.
As technology has provided more and more ways and places to watch TV, viewers have increasingly appreciated the quality provided by watching on a larger screen over a smaller device – with a massive 80% still choosing TV as the place to watch for the best experience. Reasons given for this include it being more comfortable to watch (72%), better viewing quality (60%) and looking impressive in the home (18%).
Gavin McCarron, Sony's TV expert comments: "We're always keen for our incredible entertainment to look good, bigger screen sizes with high-end picture quality standards such as the XG95 television from Sony are perfect to enjoy the best entertainment. Sony's latest XG95 TV offers the X-Wide Angle† ensuring that even in smaller living spaces you get the same view from wherever you're sitting. Plus, with Netflix Calibrated Mode and IMAX Enhanced, the big screen experience is perfectly situated within the comfort of your own four walls."
Leading UK TV psychological expert Emma Kenny explains why people prefer big tellys, and see them as a status symbol:
'Like it or otherwise, we associate owning items that really 'stand out' as a marker of success. The market for large TV's has grown, and this has made it a competitive environment. If you want your home to appear modern and your lifestyle to seem successful, then status symbols are important. This bigger is better belief system has never been so prominent than in the world of TV.
Living rooms are transported into home cinemas, making the viewing experience the best that it has ever been. Whilst for many of us affording a season ticket to watch your favourite football team is out of reach, yet you can feel as if you are at the match when you have a large, quality TV screen in front of you.
Whilst this may simply seem to be about increasing egos, another likely reason is that television is often a shared experience. As opposed to a very expensive watch, or car, which is owned in a singular fashion, television is something that everyone who lives, or visits the home benefits from. So, whilst on one hand it could be considered peacocking, it could also have certain altruistic elements. This is why a common feature of watching sport on TV can also involve invites to friends and family, ensuring those you care for benefit from your technology choices'
Takayuki Miyama, Sony's head of TV product planning and marketing in Europe said: 'We've noticed a continued growth in popularity for bigger TVs over the years; factors such as the growing desire for a great home-cinema experience, possibly as an antidote to the emerging culture of watching things on the go, combined with the TVs becoming more and more affordable, have contributed to this. Now, with sets like the Sony XG95, viewers can pick a TV up to 75" in size for a fraction of the cost they would have paid in the past.'
Smile, dammit
Think being positive is what people with yoga pants and green hair do? Howard Feldman is about to prove you wrong…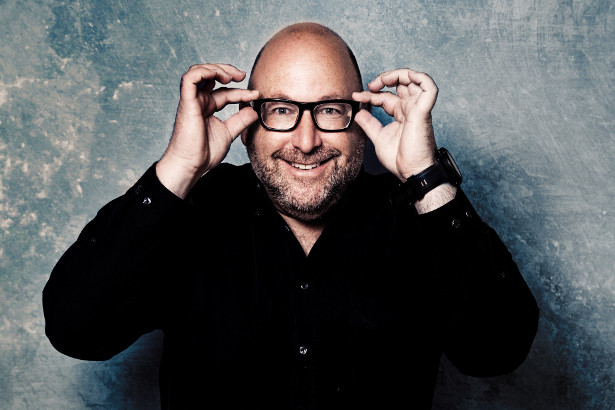 When someone tells you to smile, you have a choice. You can either smile, or you can mentally note down that person's location so the assassin knows where to find them. Which makes Howard Feldman's new book 'Smile, Dammit' a risky move in a world that's tired of the forced grin and faux beam. However, this book isn't about shoving positivity into your life by any means necessary. It's a book gives people realistic and relevant tools that they can use to embed a positive mindset into their daily lives.
"When I started this book, someone asked me whether anyone would actually want to buy yet another self-help on positivity," says Howard Feldman, speaker, author and radio personality. "Her question is the very reason this book is important – it reflected a thought process that's affecting so many of us today. We all want to be optimists. We all want to confidently get through tough situations and recognise that these are not negative reflections of who we are. But for many of us this is far easier to say than to do."
Optimistic people live longer, have happier relationships and are financially better off. They also seem to have access to some secret life recipe that 'normal' people don't. One that allows them to face setbacks with a mindset that isn't swallowed by the hardships but rather one that is capable of riding over, and with, them.
"There's no secret recipe, no magic formula for optimism," says Feldman. "It takes hard work and a commitment to thought processes that build personal resilience and refuse to see the negative approach as an alternative. This book is as much a look into the minds of the successful optimists as it is a guide to changing your own life in your own way, at your own speed."
To find out more about Smile, Dammit and the methodology that's outlined in this realistic, solid and uplifting book, join Howard Feldman in conversation with Mandy Wiener at the exclusive launch at Exclusive Books Sandton on 30 May 2019. Time is 18:00 for 18:30 and seats are limited – email events@exclusivebooks.co.za to book your space.