The go-to grooming gifts for the Tech Mad Dad, Grooming guru Dad and also for Father & Son Bonding… Let him know his presence is appreciated this Father's Day with Wilkinson Sword >> buy.wilkinson-sword.co.uk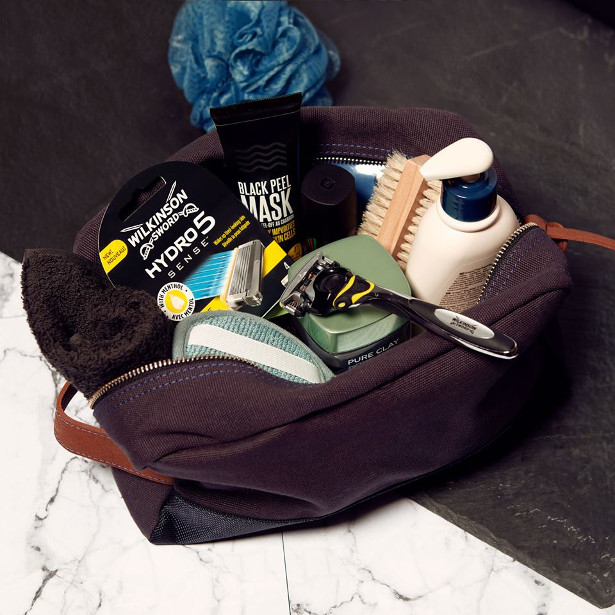 FACEBOOK | TWITTER | INSTAGRAM
The go-to grooming gifts this Father's Day
-NEW- HYDRO 5 SENSE ENERGIZE
Best for…
Tech Mad Dad
Give him the latest updgrade in grooming – the new Wilkinson Sword Hydro 5 Sense razor, which features groud-breaking shock-absorbing technology. It auto-adjusts the amount of pressure applied to your skin for a customised shave. RRP: £12.00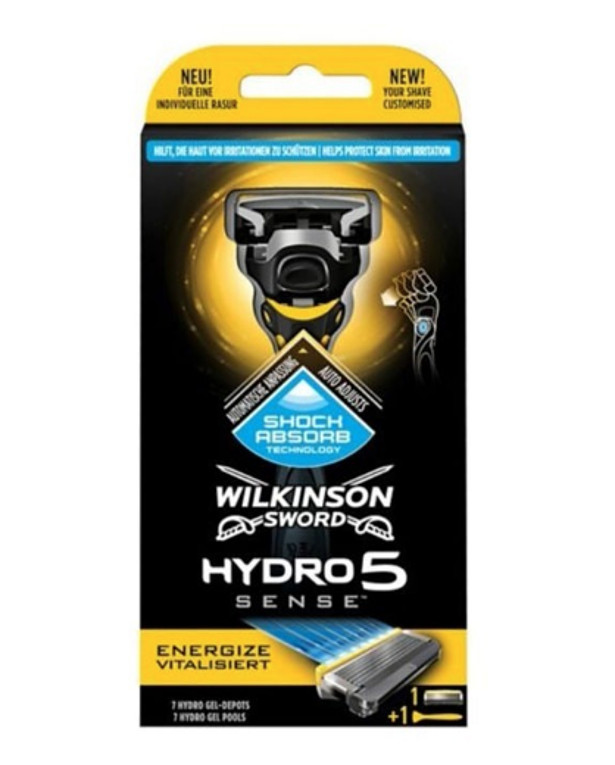 HYDRO 3
Best for
Father + Son Bonding
Wilkinson Sword Hydro 3 is designed to deliver a close shave whilst caring for your skin. It;s a great go-to grooming tool. Whether you're a pro or a first timer shaver. Dad will love passing on his know-how to you with it! RRP: £7.99.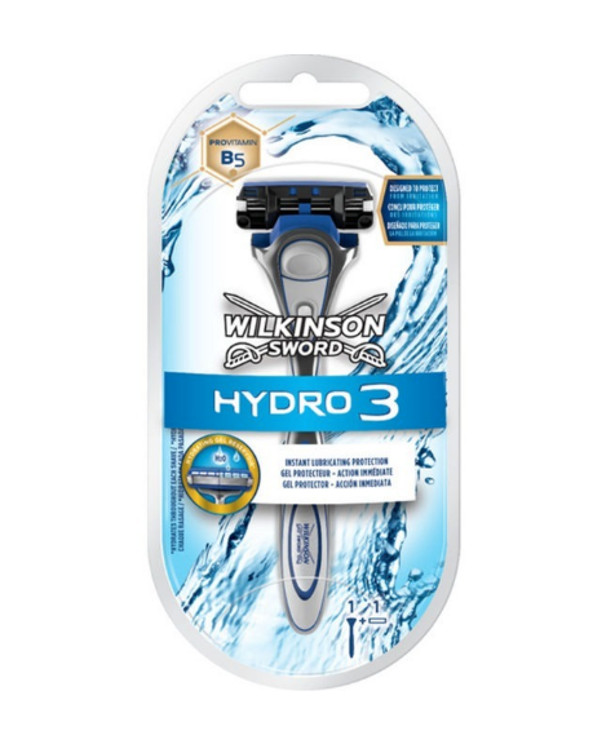 HYDRO 5 GROOMER
Best for…
Grooming Guru Dad
The go-to for dads who like to keep trim 24/7. The Wilkinson Sword Hydro 5 Groomer is the only 4-in-1 styling tool out there 0 it trims, shaves and edges from head to toe. Keeping skin hydrated with every shave. His grooming game will always be on point. RRP: £14.99.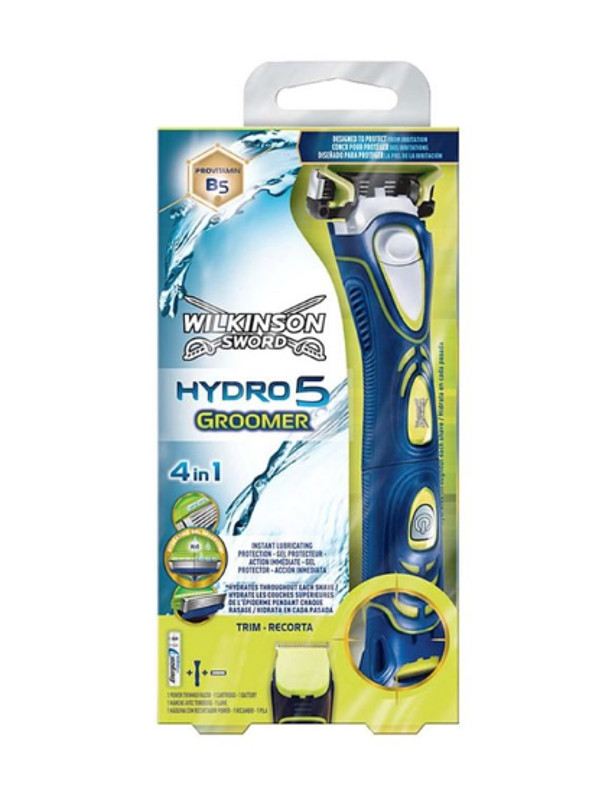 Check out this detailed overview of the Hydro 5 Sense Energise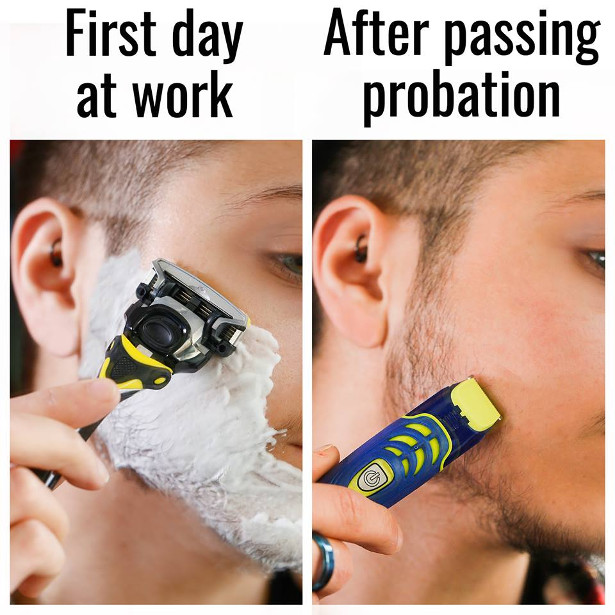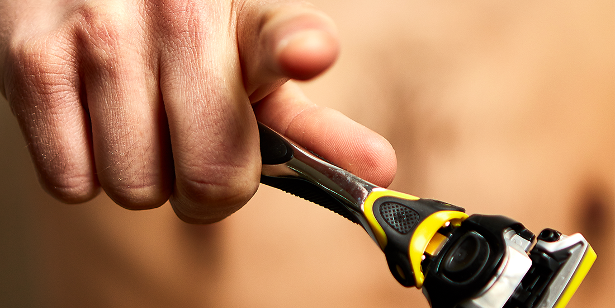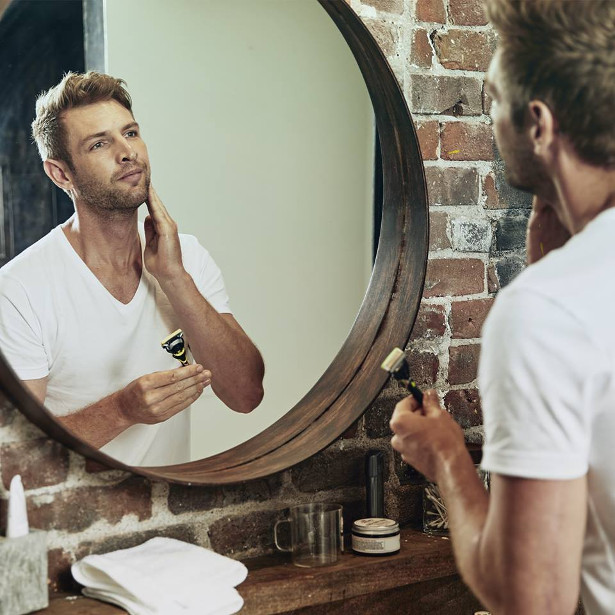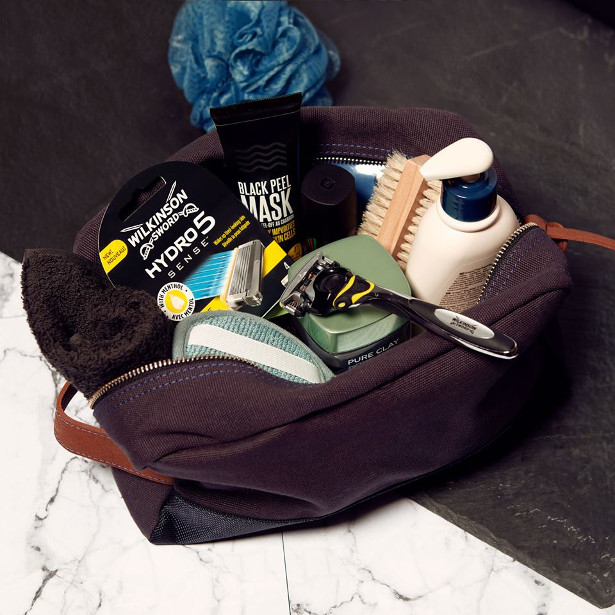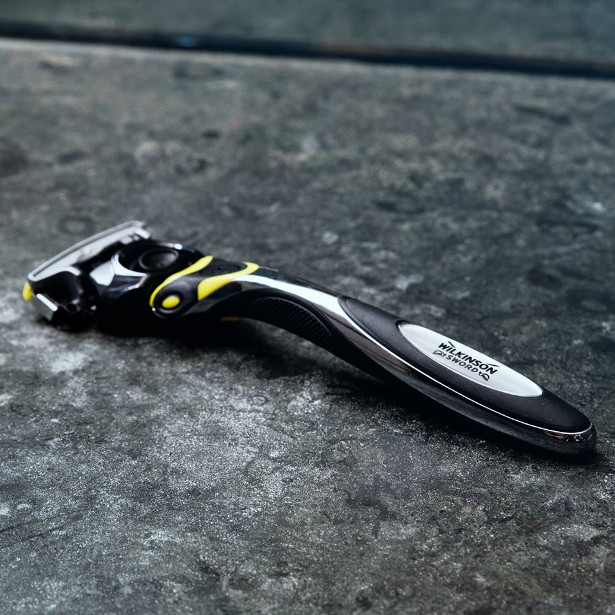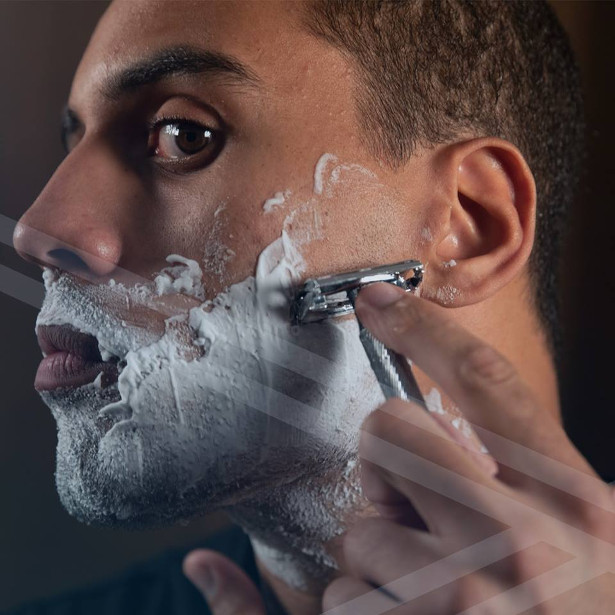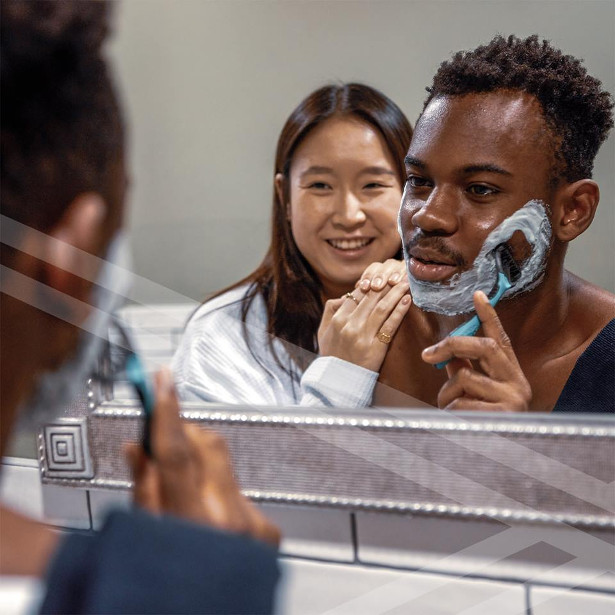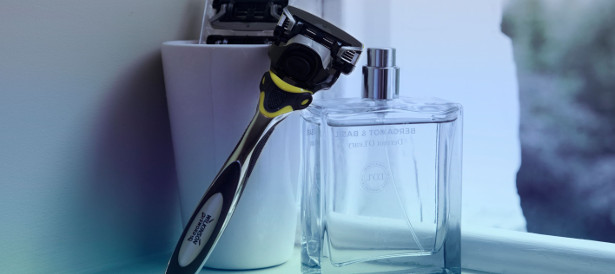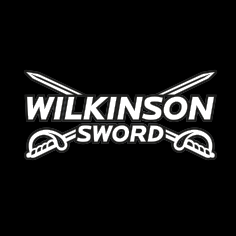 Did you know that dandruff affects about half of the adult population?
FACEBOOK | TWITTER | PINTEREST | INSTAGRAM | YOUTUBE
It usually peaks in severity around age 20 and becomes less prevalent above age 50. Philip Kingsley was a pioneer in recognising that a healthy scalp environment is key to maintaining healthy hair. Philip Kingsley's scalp treatments address all scalp issues and are exfoliating, stimulating, and soothing to leave scalps calm and refreshed. Used regularly they encourage strong, lustrous hair.
Trichologist Anabel Kingsley recommends "using a weekly scalp mask to help remove dead skin cells and improve suppleness." The new Philip Kingsley Flaky/Itchy Scalp Mask is formulated with anti-fungal Piroctone Olamine, exfoliating Salicylic Acid and antioxidant-rich Green Tea Extract to calm the scalp whilst tackling the root causes of dandruff to keep flakes at bay.
Flaky/Itchy Scalp Mask
£19, philipkingsley.co.uk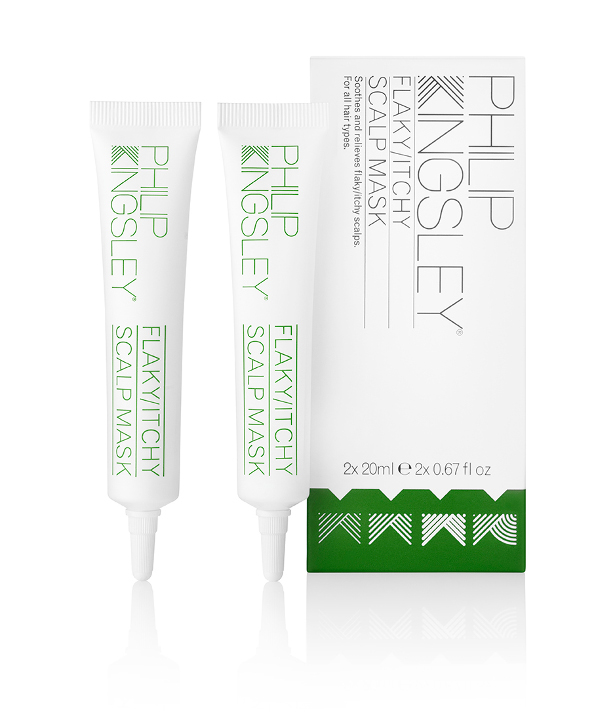 Anabel goes on to say: "Ignoring the problem can also make scalp symptoms worse. Like the skin on your face, your scalp needs daily treatment with targeted topical products when problems occur. If you have a Flaky/Itchy Scalp, I recommend our Flaky Itchy Scalp Regime. It contains an anti-microbial shampoo and toner, as well as a weekly intensive scalp mask.
Flaky/Itchy Regime Kit
£30, philipkingsley.co.uk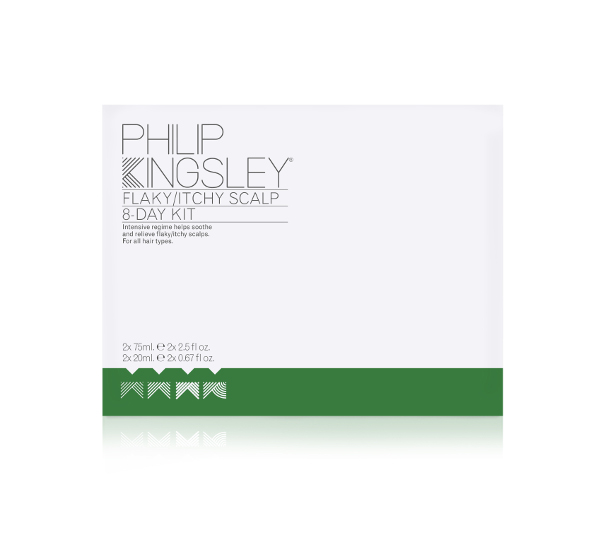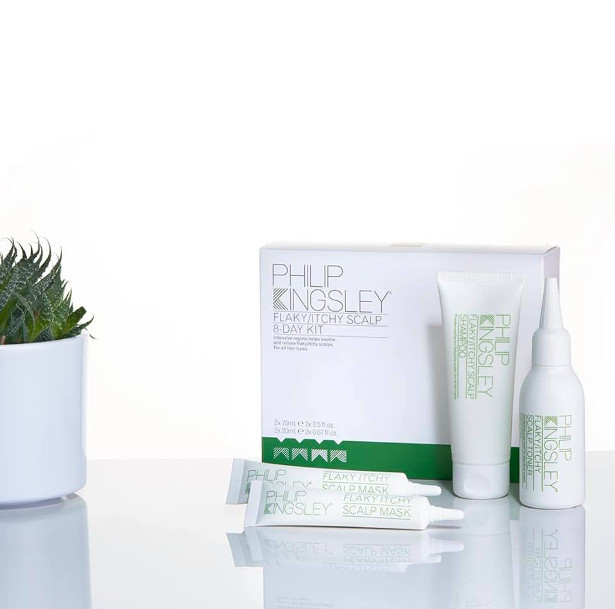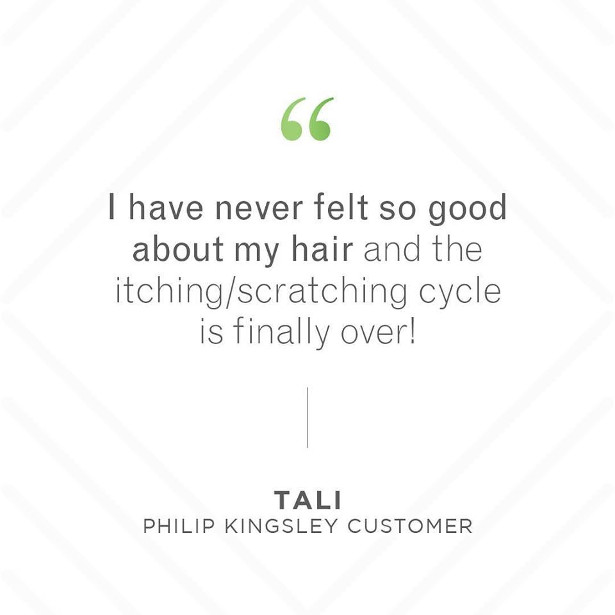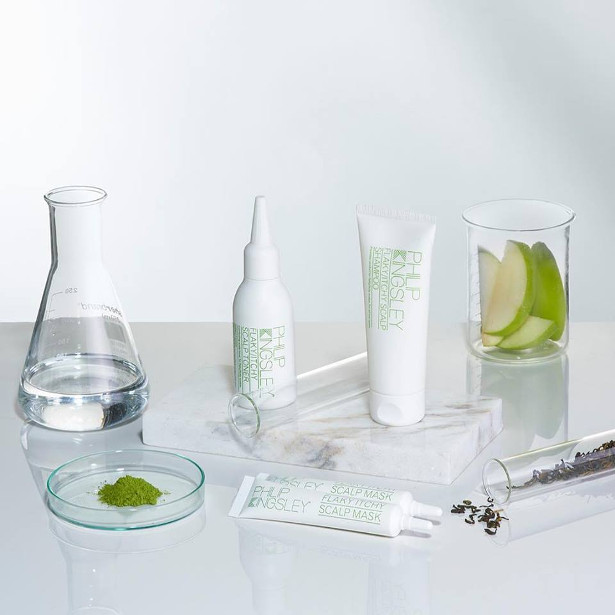 MAKE THIS FATHER'S DAY EXTRA PERSONAL WITH TOBLERONE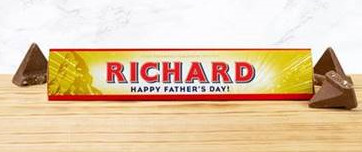 Whether your dad is a chocolate fiend or a nougat fanatic, Toblerone has the gift for him.
Treat your dad this Father's Day to a Toblerone 360g personalised bar; a deliciously solid mountain of Swiss milk chocolate with honey and crisp almond nougat pieces, each unique triangular peak a little mouthful of joy.
For that extra special gifting moment, tag the bar with your dads name, and make the day his. Be it a nickname or an inside joke, this is your dad's moment to shine. Made from some of the finest raw materials, Toblerone is sure to reawaken your dads tastebuds and immerse him in a truly unique taste experience.
So what are you waiting for? The personalised Swiss favourite is available exclusively at www.mytoblerone.co.uk for £12.99 (incl. postage and packaging).
IT'S DADVENTURE TIME!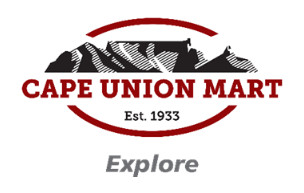 Whether it's a camping trip, first-ever father-and-son fishing expedition, family holiday, road trip, trail run, winter braai or a daughter-dad learn to surf day, we're celebrating the gift of spending time with your pops, brought to life in the memories forever associated with Cape Union Mart gear. We don't sell stuff, we sell experiences.
K-Way Men's Harlow Down Jacket
R1 999, available for purchase in store only.
The K-Way Men's Harlow Down Jacket is perfect for cold weather outdoor pursuits, be it your dad's daily commute or a weekend hike. The main fabric of this jacket is waterproof with stitch-free channelling, designed to offer superior insulation.
This jacket is wind and tear proof – proof that the greatest gift you can give your family is the gift of adventure.
LED Lenser MH3 Headlamp
R599, available for purchase in all stores and online.
The LED Lenser MH3 Headlamp is the perfect torch your dad can rely on when camping or on an outdoor adventure. In addition to being able to use it as a headlamp, it has a clip allowing him to attach it to whatever he is wearing. The lower power usage setting allows for operation for up to 35 hours. With 200 lumens, the striking distance is an impressive 150 metres.
This isn't just a headlamp – it's camping trips, it's sunset hikes and shadow puppets, it's night braaiing, it's load-shedding and the greatest ghost stories ever told.
Leatherman Rebar with Leather Pouch
R1 199, available for purchase in all stores and online.
The Leatherman Rebar with Leather Pouchis ideal for handy dads. The newly improved, heavily reinforced Rebar is tougher than ever and can now help your dad with heavier jobs. With convenient features such as screwdrivers, crimpers, pliers, a file and a saw to name but a few, there isn't much he won't be able to do.
This isn't just a Leatherman – it's fishing trips, it's hiking highs and bicycle wheel lows, it's biltong and bottle tops and letting the big ones get away, it's responsibility and it's trust.
Garmin Instinct
R6 199, available for purchase in all stores and online.
For fit-fathers, Cape Union Mart offers the Garmin Instinct, which includes a wide selection of preloaded sporting profiles to choose from. Key features of this multisport GPS watch include reliable navigation, superior battery life and a scratch-resistant display with a high contrast so it can be read in all lighting conditions.
Red-E RSP80 4 Panel Power Bank
R799, available for purchase in all stores and online.
The Red-E RSP80 4 Panel Power Bank is designed to provide enough power to charge all your dad's devices when he is out adventuring and not near a power source. Thanks to its powerful 8000mAh capacity, four solar panels for fast charging and a built-in LED light, your dad will be able to capture and share all his adventures.
K-Way Edge Shoe
R6 199, available for purchase in all stores and online.
The K-Way Men's Edge Shoe is especially suited to Sunday hikes with dad. It is both windproof and waterproof – making it ideal for an array of terrains. If your dad is on the lookout for a hiking shoe that is both comfortable to wear and able to go the distance, this is the solution.
IT'S DADVENTURE TIME this Father's Day at Cape Union Mart, so give your Dad the gift of adventure from the home of the Father's Day gift.
Value Gifts and Gadgets Under R500
K-Way Men's Felix Softshell Jacket
R899, available for purchase in all stores and online.
The K-Way Felix Softshell Jacket has windproof and water-shedding capabilities, making it the perfect everyday jacket. It is made from a combination of fleece and softshell polyester-laminated fabric and can offer your dad comfort and warmth in winter. You can make it even more special by personalising it for free at selected Cape Union Mart stores.
Kaliber BT Multitool
R699, available for purchase in-store and online.
The Kaliber BT tool is a multi-purpose tool with 13 different useful features designed for everyday tasks. It makes every job quick and easy and can even be operated using one hand. It comes with a built-in clip that allows dad to carry the tool in his pocket or on his belt.
Iain Sinclair Card Sharp 2 Knife
R299, available for purchase in-store and online.
The Iain Sinclair Card Sharp 2 is a nifty, lightweight card that can be folded into a handy pocketknife. This is the latest innovation in penknife designs and is similar to the Swiss Army penknife. Due to its use of 420 series surgical stainless steel, it's light enough to carry on any adventure.
Malkin L1000R Flashlight
R699, available for purchase in-store and online.
The Malkin L1000R Flashlight is a compact torch that will light up dad's face when he receives it as a gift on Father's Day. This torch can be charged via USB, and indicates its power level with a charging indicator light. The four light functions – 1000, 500, 100 and 80 lumens – offers dad a broad choice of brightness.
Stanley Classic Vacuum Travel Press 0,47L Flask
R799, available for purchase in-store and online.
Stanley Classic Vacuum Travel Press 0,47L offers the best insulation with a system that keeps water cold for over five hours and maintains the temperature of hot water for four. This naturally BPA-free product is made out of stainless steel that will never rust – a good investment that will last your dad a lifetime.
Red-E 5-Port Multi USB
Red-E 5-Port Multi USB Charger
R399, available for purchase in-store and online.
Red-E 5-Port Multi USB allows you to charge up to five devices at the same time, making it perfect for family travels. The lightweight USB has a 6Amp output as well as Smart Output control detection.
Dofit Sport Watch
R799, available for purchase in-store and online.
The DoFit Sport Watch, which includes a wrist-based heart rate monitor, is an easy-to-use GPS running watch designed for the athletic dad. It tracks running distance and speed, calculates step count and calories burned. It also detects low intensity moments – reminding your dad when to move.
LED Lenser L7 Torch
R399, available for purchase in all stores and online.
The LED Lenser L7 is a user-friendly torch with up to 42 hours of battery life. It is equipped with an Advanced Focus System Lens to offer your dad improved long-distance lighting.
Tekut Bamboo Biltong Slicer
R399, available for purchase in all stores and online.
The Tekut Bamboo Biltong Slicer will make slicing biltong easier. It has a super sharp stainless-steel blade that competently cuts through most food and is highly durable, meaning endless biltong for those rugby matches and afternoon snacks.
Stanley 0.35L Classic Trigger Action Mug
R499, available for purchase in all stores and online.
The Stanley 0.35L Classic Trigger Action Mug is essential when travelling. The key feature is its double wall vacuum insulation that keeps drinks hot or cold for seven hours or even iced for 30 hours.
Cape Union 530 Lumen Spot / Lantern
R499, available for purchase in all stores and online.
This Cape Union 530 Lumen Spot / Lantern is a powerful, three mode lantern with a maximum output of 530 lumens and a beam distance of up to 500 meters. It is a reliable light source that can be used at home during load shedding orout and about on a camping trip.
N-Rit BBQ Gloves
R175, available for purchase in all stores and online.
N-Rit BBQ Gloves are heat-resistant, offering your dad protection when braaiing or cooking.
Gifts and Gadgets under R350
Victorinox Spartan 12 Function
R325, available for purchase in-store and online.
The Victorinox Spartan 12 Function is another essential your dad will appreciate. This is a pocket knife he will use on the daily.
Wallet Ninja – 127428
Wallet Ninja
R199, available for purchase in-store.
An innovative and convenient super-tool, the Wallet Ninja is a great all-rounder, offering more than 10 functions. Small enough for your dad to carry in his pocket, the stainless steel tool can be used as a screwdriver, nail puller, ruler, cell phone stand and bottle, box or can opener – making your dad the ultimate handy-man.
Buffelsfontein Gift Box
R349, available for purchase in-store and online.
The Buffelsfontein Gift Box consists of beard oil, moustache balm and a rugged leather key chain – all guaranteed to keep your dad groomed for Father's Day.
Energizer Vision 100lm Headlamp
R150, available for purchase in-store and online.
The Energizer Vision 100lm Headlampincludes two light modes that help control brightness and runtime. It brings light to where it is needed, is easy to operate and provides a light output of 100 lumens.
For more gifts and gadgets for your dad, visit www.capeunionmart.co.za.
About Cape Union Mart:
The Cape Union Mart Group is based in Cape Town and currently houses 5 major retail chains which includes Cape Union Mart, Old Khaki, Poetry, Tread + Miller and Keedo. The group collectively has over 300 stores. The outdoor division is carried by Cape Union Mart, South Africa's favourite outdoor store and the group's flagship brand, which retails across South Africa, as well as Namibia and Botswana. It also exclusively stocks the K-Way brand, which is an extremely popular technical range of outdoor clothing and gear.
Conn's HomePlus Gift Guide for Dad, a 129 year-old specialty retailer, currently operating nearly 130 locations.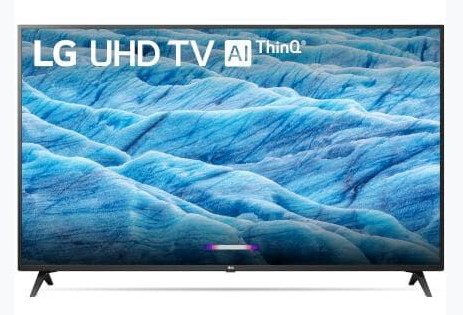 Compiled by the brand's trendspotting team, the list is designed with the tech-savvy Dad in mind — those who enjoy entertaining smarter, not harder.
65" LG UHD TV with AI ThinQ®
This HOT DEAL, for just $699.99, works with Google Assistant or Alexa and boasts 8.3 million pixels for an image 4x sharper than HD. Help Dad control compatible smart home devices using just his voice, enhancing the game-watching experience from the comfort of his favorite chair.
Weber Genesis® II E-310 Gas Grill
Dad can say "bye bye" to singed eyebrows and "hello" to this gas grill that features (3) powerful burners, cast-iron cooking grates, a tuck-away warming rack, and stainless steel side tables. The grease management system will prevent flare-ups and compatibility with iGrill 3 app-connected thermometer will ensure Dad's status as a premier griller before the end of summer (accessory not included).
Surround Sound Home Theater Package
And for the Dad who likes to feel like he's at the game without fighting traffic, check out the Bose Bass Module 700 Wireless Subwoofer and Sound Bar 700. Save $100 this Father's Day, when you bundle the pair of Alexa enabled smart devices for the ultimate surround sound experience.
With over 300,000 audiobooks, dramas and exclusive podcasts to choose from, the gift of an Audible membership is a creative choice for lovers of all things audio.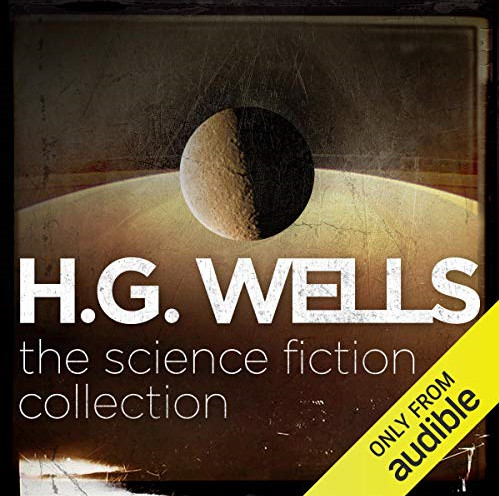 Whether you pick a one month (£7.99), three month (£23.99) or twelve month membership (£69.99 and 25% discount), huge savings can be made with up to 60% off selected audiobooks, a free credit each month and access to daily deals.
You can browse all Audible's gifting options at: www.audible.co.uk/ep/giftcentre
See below for a list of well-known favourites that are sure to excite any type of Dad. Each narrated by world-famous actors, critically acclaimed Audible Original podcasts and audio-exclusive titles, and/or hand-picked by Audible's editors.
Gifts to make your dad smile this Father's Day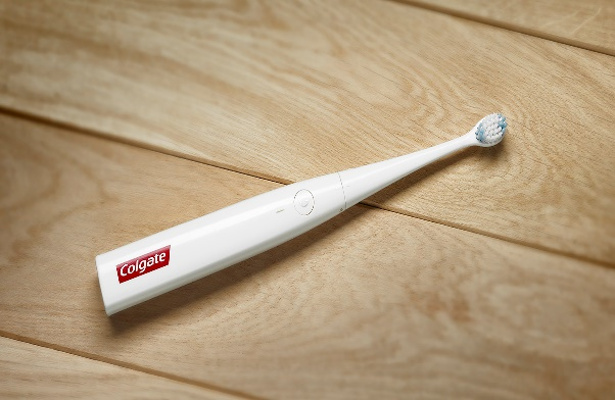 With Father's Day fast approaching and the age-old question of 'what can I get dad to show him how much I care?', Colgate have put together some suggestions to make your dad smile!
Ideal for dad's who travel for business or for those who stay in town, these gifts are a must for a winning smile… and he'll thank you for it.
Colgate Connect E1 Smart Electronic Toothbrush
The Colgate Connect E1 Smart Electronic Toothbrush is the first an app-enabled smart electronic toothbrush with Artificial Intelligence, and is perfect for tech-savvy dads. The toothbrush, which has been designed with the help of dentists, provides real-time feedback on your brushing habits in 16 zones of the mouth, to help your dad prevent dental problems before they start.
The Colgate Connect E1 Smart Electronic Toothbrush connects to your smartphone via the Bluetooth app and is available to buy exclusively from Apple for £89.95.
Colgate ProClinical 250+ Toothbrush
With its slim, lightweight design and travel cap, the Colgate Pro-Clinical 250+ Black Electric Toothbrush is not only great for travel but home too – an ideal Father's Day gift for dads on the go.
This powerful toothbrush delivers up to 30,000 strokes/minute with a two-minute self-timer and a 30 second pacer to ensure that you're spending enough time tending to those pearly whites.
Available to purchase for £49.99 at Superdrug and all major retailers.
Nuheara IQbuds BOOST
www.nuheara.com/iqbuds-boost/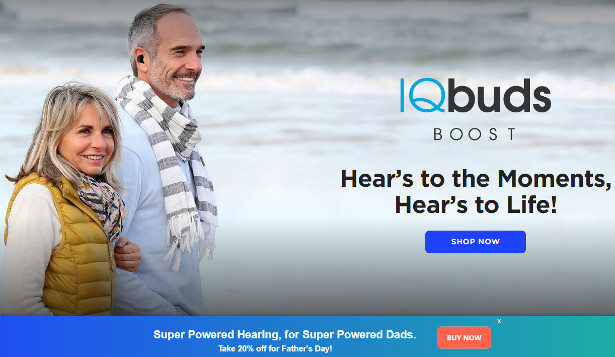 They're sleek Bluetooth earbuds that help people with mild hearing loss (1 out of 6 Americans) hear perfectly under any conditions: a backyard barbeque, a concert, even a windy trail hike or bike ride: www.nuheara.com.
They cost thousands less than a hearing aid and deliver "20/20 hearing" (20Hz-20Khz) without the need to visit an audiologist. In addition to amplifying and sharpening incoming sounds, they also deliver brilliant audio. Users can customize the settings of their IQbuds BOOST with an app that comes paired with the device.
They're perfect for hip adults who could use a little help with their hearing, but either don't want or aren't ready for a traditional hearing aid.
For families who argue over the TV volume, Nuheara provides a perfect solution.
Father's day gift
PRO ORGANIC fertilizer company.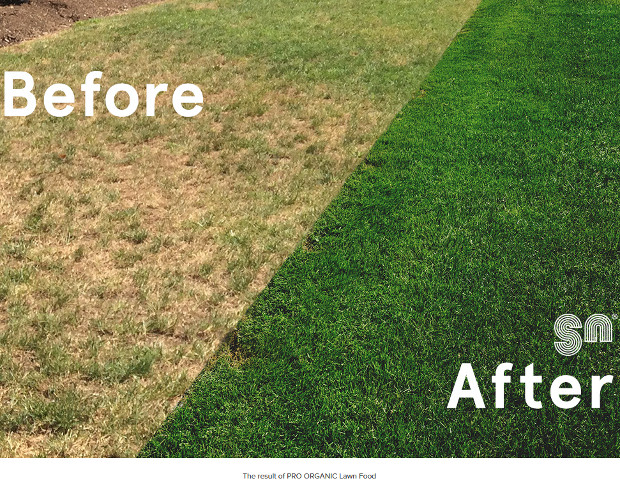 We are all in love with a perfectly good looking lawn and keep this at the best condition to stand out. How about the best organic lawn fertilizer for this special father's day as a gift? PRO ORGANIC® Lawn Food is 100% organic and it contains 17 different natural minerals to maximize the microorganism activity in order for your lawn to stay healthy and lush. This is the best lawn fertilizer and the result is incomparable with any other lawn fertilizer products.
www.blog.shinnong.org/blog/best-organic-lawn-fertilizer.
RockHer Haute Jewels "www.rockher.com" is a great place to buy your father or husband a great gift!


RockHer Haute Jewels specialize in customized engagement and wedding bands. The technology behind RockHer Haute Jewels uses Artificial Intelligence to find a diamond expert. RockHer Haute Jewels promise to provide ethically sourced diamonds, 100% Recycled Gold and Platinum, Customized Made with 3D Technology, and the ring is guaranteed to fit. RockHer makes sure the design is satisfactory to all your needs. The designers spend quality time to get your diamond ring to your needs and you are satisfied with the shape, settings, and design. They offer monthly payment plans with Affirm with 0% APR financing. Affirm allows one to make easy monthly paymen ts over 3, 6, or 12 months. They have excellent reviews on Trustpilot a perfect rating of 5 Star and over one hundred and fifty reviews. RockHer Jewels makes it their mission to innovate the way consumers purchase high-end jewelry, that future generations will admire for years to come. RockHer Haute Jewels uses ROSI their own AI technology powered by IBM's Watson to find the best diamond for the best price, carat size, and color. Another reason RockHer Haute Jewels is a trusted source is through their partnership with Responsible Jewelry Council and JVC. They pledged to operate under the highest standards of business practice. RockHer makes your online shopping experience a unique one. RockHer prides in being on the forefront of eCommerce innovation. They provide a new 3D ring viewer that lets you see all angles of the ring. Their 360 diamond videos show 50x magnification. One of the most important features on www.rockher.com is that it is the world's only digital diamond expert. ROSI goes through thousands of high-quality GIA – graded diamonds using an algorithm enhanced by artificial intelligence. They perfect the quality backed up with a personal digital gemologist that guides you through what could be an overwhelming shopping experience. There are many different types of rings on RockHer, so anyone can buy one for any occasion. This would be a great site to use around Father's Day.
RockHer carries some amazing gifts for men and can really bring the relationship back on its feet. Couples will benefit from this and will get their relationship back where it was. The items RockHer provide are all authentic and really stand out to make sure the father looks great!
A Better Burger: BurgerFit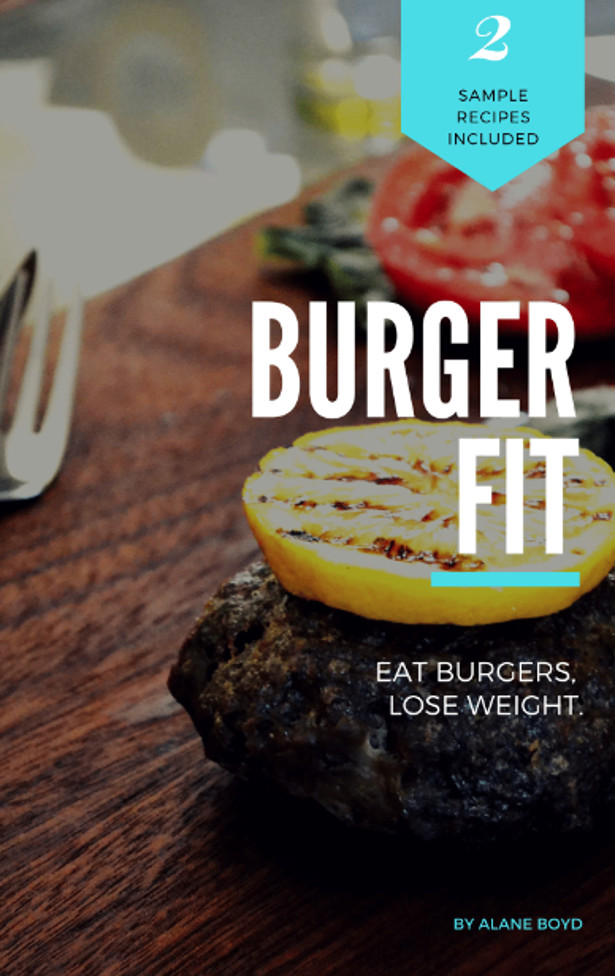 Playing rugby is a huge calorie burner and you need to make sure you are getting a balance of protien and fiber. It is easy to get your balance with BurgerFit burgers. BurgerFit burgers are ground meat burgers with vegetables in them to get everyone eating healthier! BurgerFit burgers can be made with any type of ground meat: beef, turkey, chicken, lamb, pork, etc. Veggies include a wide range from peas and cauliflower to radishes and beets.
Milspec Retail, www.milspecretail.com, is a great company to use for Father's Day!


Milspec Retail has been advanced the way tactical and weaponry have played a role in regard to the war on terror. Milspec Retail provides gun owners with a variety of tactical equipment and additional specs for their firearms. Milspec was built for one goal. Milspec Retail supplies with warriors, first responders, officers in uniform, and the American citizen. Mispec Retail focus on modern technology, innovative pursuit, and the highest performing products available on the market. All of Milspec's products are made here in the United States.
For all the veterans, enrolled military personnel, and law enforcement, Milspec Retai l provides military and law enforcement with a 10% discount. As well have a wide variety of brands to choose from. They hand pick every product and hold each product to the highest industry standards. Mispec Retail provides daily sales to those who are on a budget and are looking for a safety net. Each product that Milspec Retail carries is ensured and has passed all regulation tests.
This is a perfect site for all of our veterans this Memorial Weekend and for Father's Day. They provide customers with tactical gear to keep them safe at all times and offer a great selection to choose from. Each item bought will help the United States in the long run and will only help those that need protection.
Fathers Day Gift Idea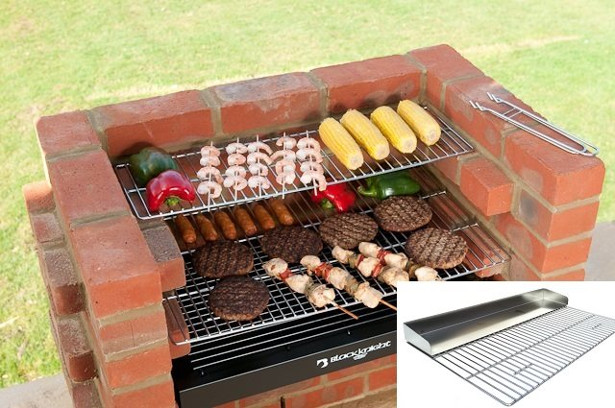 The best way to enjoy time with friends is eating great food in a relaxed atmosphere. The most relaxed atmosphere has to be outside in your garden, yard or communal area and the best food has to be barbecue, cooked over traditional charcoal on an Original Black Knight Barbecue Kit.
Designed over 42 years ago, the Black Knight range is the original and still the best. With 3 sizes to choose from, each kit offers unbeatable design, quality and safety as all our kits conform to British Standards Institute regulations.
With the addition of our Ember Guard to protect against rolling and spitting charcoal, Black Knight offer the most advanced design and the safest BBQ kits on the market.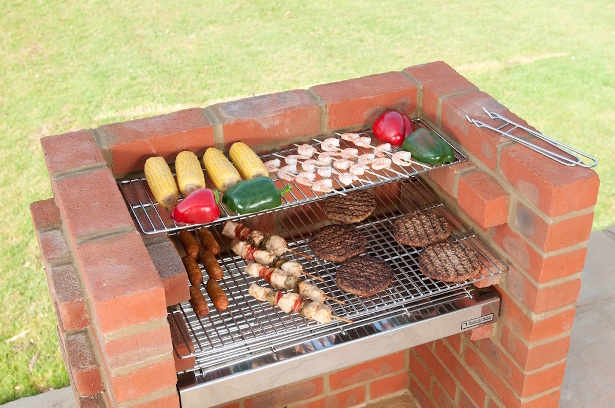 Your barbecue can feature our basic barbecue surround or you can let your skill and creativity shine through in a state of the art outdoor kitchen – the only limit is your imagination.
Get started from as little as £29.99 up to £249.99 – we have something to suit every budget and every home.
www.blackknightdirect.co.uk
www.brickbbqgills.com
www.brickbbqkits.co.uk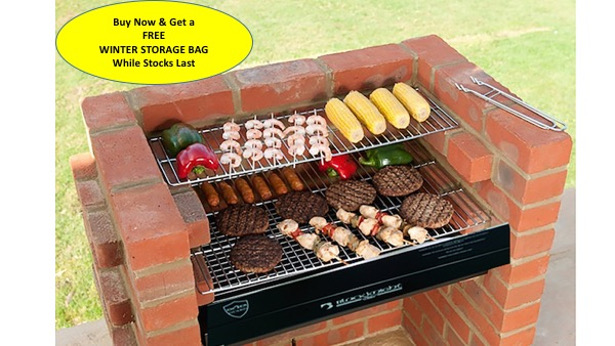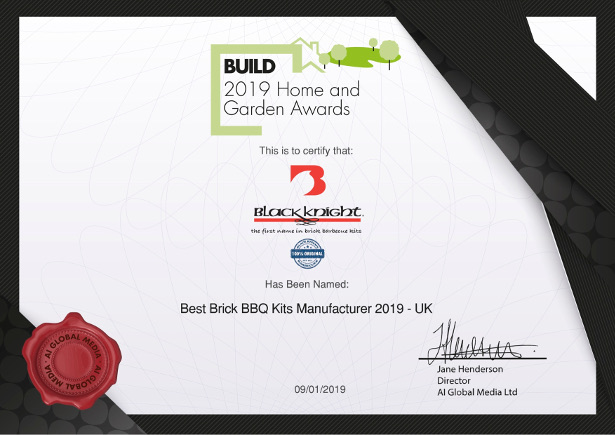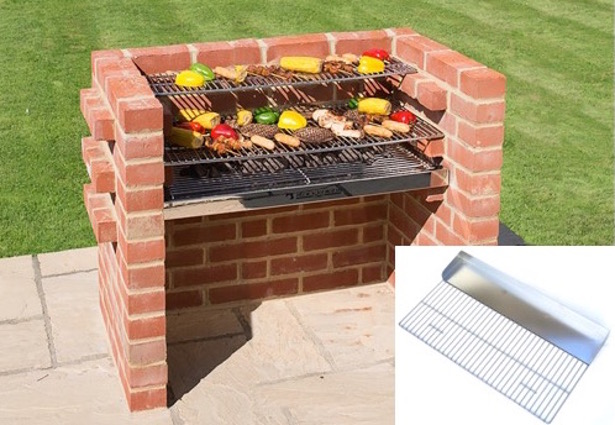 The best Father's Day Gift: a made to measure gift from Hockerty.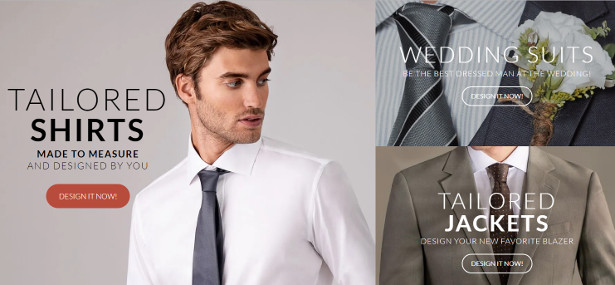 Hockerty provides the perfect gift: a custom tailored dress shirt. It is perfect for fathers as it combines craftmanship (all our garments are made to measure) with new technologies. So it is the best excuse to take some time together and have fun choosing the fabric and taking the measurements. He will consider it a luxury experience and you will be really proud when you see him wearing a garment that fits perfectly. Hockerty gift cards options are never disappointing.
Hockerty
www.hockerty.com