Haynes has Father's Day wrapped up with new personalised workshop manuals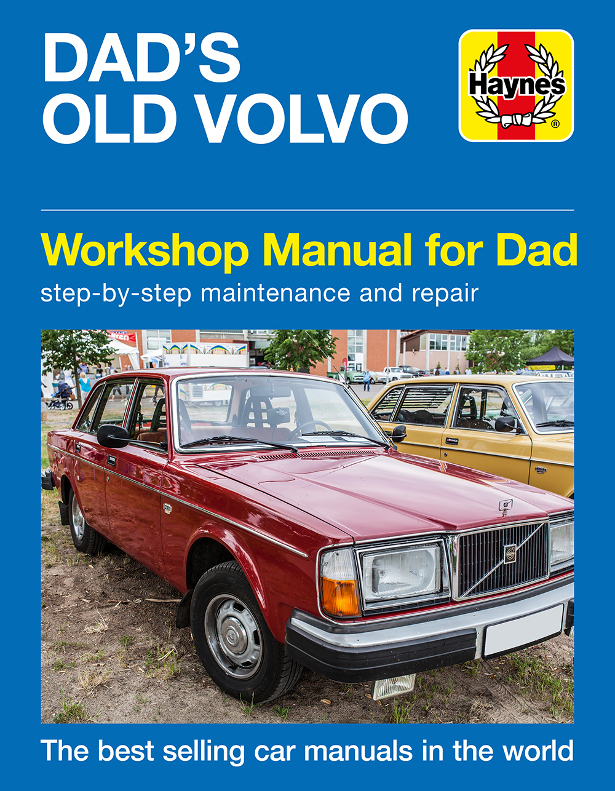 Celebrate the bond between dads and their beloved cars by gifting a custom-built automotive manual for just £35
Hardback book on premium-grade paper makes for the perfect gift for dads
Front cover can be entirely personalised with title, sub-title and own image
Media assets available – contact: haynesPR@mccann.com
This Father's Day, Haynes has got it covered when it comes to choosing the perfect gift for dads. To mark the special day, Haynes has a novel way of gifting its market-leading step-by-step workshop car manuals by offering a personalisation service that allows people to custom-build their own Haynes Workshop Manual for 210 cars.
Haynes' personalised manuals are a meaningful yet practical gift for any motoring fan who has special memories of their most cherished vehicle – whether it be their first, current or dream car.
Dads across the nation will love unwrapping their unique personalised Haynes Manual which features their name, a bespoke message and a photo of their beloved vehicle on the front cover. The tailored manual contains Haynes' renowned maintenance, diagnosis and repair information and step-by-step guides.
Haynes' range of workshop manuals cover a huge range of makes and models makes buying a gift easier than ever. This includes ever-popular first-time cars such as the Ford Fiesta and Vauxhall Corsa through to classics including the Land Rover and MGB.
Haynes' quick and easy to use web-based personalisation tool first asks the user to select the recipient's make and model of car. They can then get creative by altering the title, sub-title and can even upload their own image to the front cover to ensure that the manual is entirely unique. A personalised message can also be added to the inside of the book.
The bespoke manual is printed and sent to the recipient within five days from order to delivery. Each personalised manual costs £35.00 and is available via www.makeyourmanual.haynes.com Order by no later than midday on Monday 10 June for delivery in time for Father's Day.
As with all Haynes workshop manuals, every personalised manual features hands-on guidance gained from stripping down and rebuilding each vehicle in the Haynes Project Workshop. The practical step-by-step instructions and clear photos are easy to follow and provide information on maintenance, servicing, fault-finding, the MoT, and Haynes tips to make many tasks easier.
new cookery school: Sauce by The Langham
It's the perfect gift for the 'foodie' dad, someone who has a penchant for pies and pints (the classy kind), or frankly someone who yearns for a bit of a challenge. Plus nothing better than the giving the gift of knowledge.
The perfect class for Father's Day would be, 'The Modern British Tavern – Pub Favourites from The Wigmore' and is a full day class (10am to 4pm) learning the best of British pub food with Chef James Hawley including his famous pie, finishing with a pint in the pub.
The class costs £250 and within it you'll get to learn how to cook three dishes – a great gift for the higher end of your guide.
Bookings can be made via the website: saucebylangham.com
ROKiT, a people-first telecomms company that launched this spring makes it easier than ever to keep in touch with unlimited wifi calling.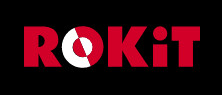 With or without a SIM card, dad can reach you anytime he's on wifi. The line of affordable mobile handsets (ranging from $34.99 – $299.99) feature perks including ROK Drive (to help you out when you get a flat) and ROK Health (with telemedicine).
If your dad is keeping up with the latest technological advances, he'll get a kick out of watching videos on his new ROKiT IO Pro 3D with glasses-free 3D technology. Through the ROKFLIX 3D app, he'll have access to an expansive catalogue of feature films and custom content.
ROKiT phones are available for purchase at Walmart.com and are the perfect gift for dads because it's something they'll actually use!
Terra-sect – best-selling RC toy- terrorise the ground with unstoppable alien technology with Terra-Sect! Stable all-terrain navigation is easy to manoeuvre over varying elevations. Slink and slither stealthily along the ground, then activate the relentless rolling attack and watch as Terra-Sect coils and rolls to take down its target! Nothing can stop this creepy creature – it can roll, flip and crawl in any direction! Terra-Sect includes a 2.4 Ghz controller with up to 150' range for indoor and outdoor use. Great gift for fathers to enjoy and play with their kids.

Jumbo Games – Known for their famous games and puzzles, Jumbo's no.1 best- selling adult puzzle Wasgij is a perfect gift for fathers who are interested in challenging games and puzzles! See the website for more information: wasgij.com/
Green Board Games – Known for their famous educational and fun game with a range of various categories from sports, to inventions to travel. We think this is a great gift to give as a father's day present as we call it 'give the gift of time' – where families can play these games together, bond as a family and spend time together. For more information see the website here: www.greenboardgames.com/brands
Show your dad just how much you care this Father's Day with the new personalisation service from Gilbert Rugby.

This unique personalisation service means fans can now create their very own customised and one off rugby ball. Upload and add images and text to the rugby ball at www.mygilbertrugby.com and receive the personalised ball in only a matter of days.
This one-off fun ball is the perfect gift for the biggest rugby fanatics, whilst maintaining the high quality associated with Gilbert Rugby.
The personalised rugby balls can be designed and purchased at www.mygilbertrugby.com.
Entity Health, a superior line of Australian-made natural health supplements that are available in pharmacies across Australia.
Entity Health products are more than just supplements. Its nutraceuticals treat specific needs – such as hangover symptoms, end-of-day tiredness, stress and anxiety, and skin spots – at a cellular level. They contain natural ingredients such as the maca plant, which alleviates anxiety and improves mood; hovenia dulcis and milk thistle, which work together to reduce hangover symptoms; and bacopa, which boosts brain power
Our Entity Health Revive & Thrive pack will give readers 3 months' worth of nutraceuticals. It includes:
• 3 x 60-cap bottles of LiviUp, a liver detox supp lement that helps reduce hangover symptoms
• 3 x 60-cap bottles of RejuveniX, which helps with learning and memory enhancement
• 3 x 60-cap bottles of RevitaliX, which reduces stress and anxiety.
mindcoachingaustralia.com.au
There has been a lot of focus over recent years on men's mental health and wellbeing and mindfulness is a life skill that promotes this mental wellbeing. I develop and conduct Mindfulness courses for emotional resilience in the workplace and community. My signature course is called Mindfulness Skills for a Balanced Life and is based on scientific evidence and Positive Psychology.
Science confirms that the practice of sitting and letting go of thoughts not only induces the body's natural relaxation response, but can also shrink the brain's stress centre, strengthen the immune system, weaken the expression of harmful genes, and increase your cancer-fighting cells by 50%.
A course in Mindfulness makes a unique gift for a Dad you love and care about. The course is suitable for ages 14 – 94 and covers the following areas:
Why your body and brain respond to stress as they do and what to do about it
How mindfulness can help you manage both physical and emotional pain, including strong anxiety and panic
How to relax, sleep better and improve your brain's capacity to focus and concentrate, making you more productive and creative at work and study
How to befriend yourself with kindness and compassion, becoming your own best friend and letting go of unhelpful judgments of self and others
How to engage with positive emotions to enhance your optimism and happiness
Mindfulness Skills For A Balanced Life runs at regular intervals throughout the year. Your readers may wish to purchase a gift certificate that Dad can use at a time that suits him. Go to mindcoachingaustralia.com.au/event/mindfulness-skills-for-a-balanced-life-weekend-workshop-7/ to read more about my current course.
sharesight.com
Comments: A Sharesight subscription makes a great gift for dads. He can login, add his shares, and then track his portfolio from anywhere in the world. A thoughtful gift and lets him spend more time with his family, instead of manually tracking his investments in a spreadsheet or ledger:
www.sharesight.com
www.repchamp.com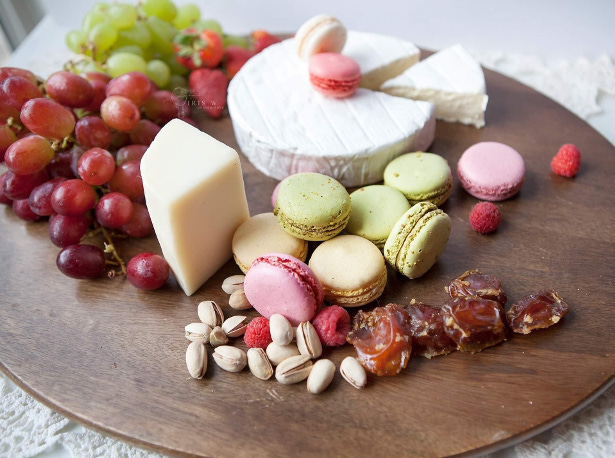 Award-winning, gourmet macarons in both sweet and sweet and savoury flavours. These macarons were placed in the Hollywood swag bags of 50 Oscar's winners and nominees this February, during the Oscars' weekend. Slightly crunchy on the outside and soft inside, they are sure to delight the father in your life.
Look up Repchampion Canada for more information.
SCORE ALL YOUR DAD GIFT GOALS
THIS FATHER'S DAY WITH WOOLIES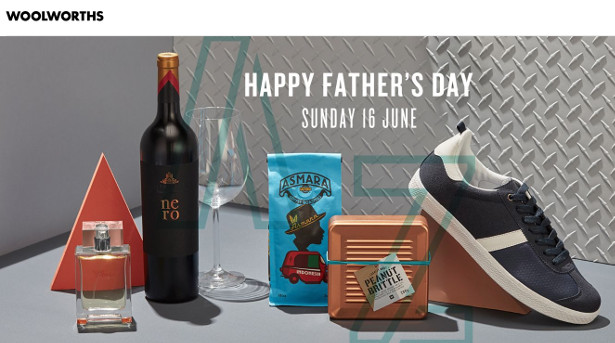 He's been there from the start: he's never left your side, he knows (or pretends to know) all the answers— according to his own 'dad rule book' obviously—and he's the one who will go to extraordinary lengths to make it all better. He's your dad, your uncle dad, big brother, cousin, mentor and deserves to be spoilt this Father's Day. Luckily Woolworths has everything you need to slay it in the gift department!
It takes a fair amount of multitasking to go from work into dad-mode, so make it easier on him—especially if he's not the best at juggling—by helping him look the part. Great for the office or social occasions, Woolies has a fashion-forward selection of suiting, knitwear, coats and jackets – perfectly practical as well as on trend for this chilly season. And we all know how dad loves to be comfy and relaxed, so, when it comes to sleepwear look no further than, stylish plaid gowns and modern patterned pyjama sets, paired with fun beer mug-themed slippers.
Or, if you're really unsure of what he'd be keen on adding to his wardrobe, opt for a gift card and let him choose.
Whether he has a sweet tooth or prefers a more savoury selection, he'll be far from hangry with a host of different tasty treats available. For the wine connoisseur, Woolies' exceptional Signature Series boasts three red and three white wine options, the highly esteemed Rustenberg RM Nicholson and Shannon Vineyards' Mount Bullet, as well as a vast cellar of specially selected vintages. Having the guys over will be easy with an assortment of ice buckets, as well as tumbler and wine glasses for any-and-all beverage choices.
And if he is a winner in the kitchen, opt for the Olive & Rosemary Beer Bread Mix, the locally made Hot Sauce and the trio of Costas Extra Virgin Olive Oil (available in intense, medium and delicate).
Or go for the all-out spoil by gifting him with a must-have Smeg kettle or toaster (the black or white will fit in in any kitchen colour scheme).
As for the man that craves a sweet fix, put his taste buds on another level with Woolies' locally produced Chuckles Tin, Peanut Brittle enrobed in a sustainably produced milk chocolate (with responsibly grown cocoa), and Brandy & Whiskey Chocolate Liqueurs.
But don't forget that he needs some TLC, too! Bring out your dad's inner Magnum PI with Longmarket Barber's 'The Selleck' shaving kit or give him an essential (and award winning) Hair and Body Wash with an invigorating moisture surge with added conditioning agents. All Longmarket products are dermatologically tested, vegan-friendly and approved by Beauty Without Cruelty.
Make your gift count by giving him the power to keep his skin looking tip top with the extensive Clinique for Men range, and make sure his scent is on point with Bvlgari's Bvlgari Man Wood Essence, Issey Miyake's L'Eau Super Majeure D'Issey and Dolce & Gabbana The One Grey. Or, pick a fool-proof gift set, with options from Blue, Marrakech and Clarins.
For the final 'yass moment', make your present stand out with some slick wrapping and a thoughtful card—there's an eye-catching range to choose from and personalise in your own special way.
Here's to celebrating dad jokes and your multi-faceted father figure this Father's Day! Find all of these gift solutions and more exclusively at Woolworths stores countrywide and online at www.woolworths.co.za.
3 Sublime Moroccan Argan Oil 100% Pure & Organic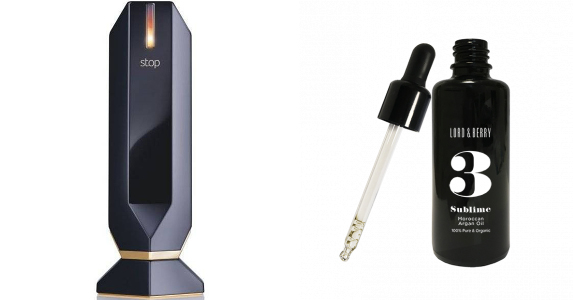 This luxurious pure & organic Moroccan Argan Oil is your skin saviour when it comes to nourishing and hydrating as well as treating. Gentle on even sensitive and dry skin types, the anti-oxidants work to minimise fi ne lines and signs of ageing by restoring elasticity and plumpness to skin. SUBLIME also provides non-greasy hydration perfect for acne-prone skin as it regulates your natural oil levels and lowers the production of sebum.
As well as skincare, it can be mixed with foundation to create a dewy, healthy look and give matte foundations a more sheer fi nish. Smooth into the ends of wet hair to leave it feeling velvety soft and then massage any excess into cuticles to tide you over between manicures. Dab gently onto lips before bed for a mini overnight treatment leaving them silky soft and smooth in the morning.
This multiuse product serves multiple functions and comes in a handy 50ml making it perfect for a relaxing in-fl ight boost of hydration and use on the go.
TO USE: Simply smooth a few drops into your skin using gentle rubbing motions, as you would any face or body lotion. Perfect for all skin types, this oil can be used on complexion, hair, body and nails.
RRP £35 available at lordandberry.com
QUALITIES AND BENEFITS: • Enriched with Vitamin E, Fatty Acids & Anti-oxidants. • Can be used on hair, skin and nails. • Suitable for all skin types. • The black glass bottle fi lters out blue and ultra-violet light that can damage the formula and reduce eff ectiveness.
1605
Made in Morocco
Net wt 1,7 Fl Oz / 50 ml
Not tested on animal
Leading Man™ The first hydrating bio-cellulose sheet mask specifically created for men's skin According to Euromonitor, the men's grooming market will reach £47.2 billion by 2020.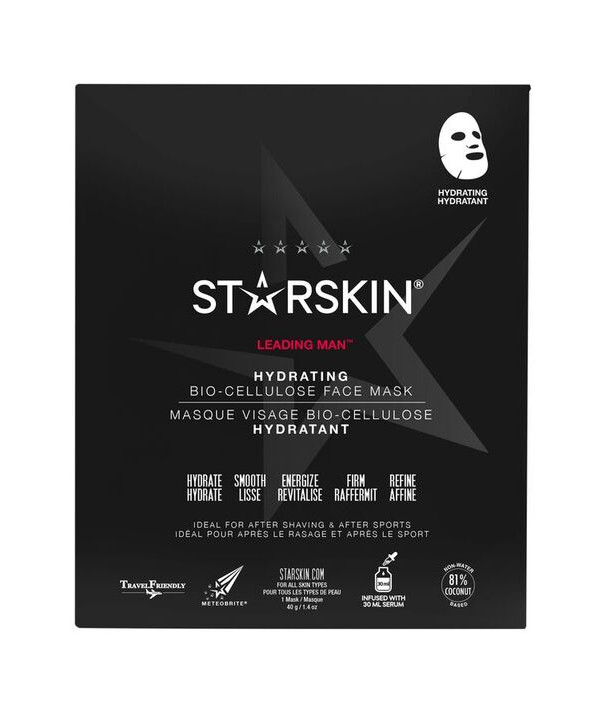 As men become more educated and aware of their skin concerns, a fresh demand for targeted solutions has grown.
Gone are the days where men opt for two-in-one everything or occasionally borrow moisturiser from their girlfriend. Starskin® introduces a solution for the modern man- the first Hydrating BioCellulose sheet mask specifically created for their drier, rougher skin which plain and simple is different to women's.
In addition to facial hair, their skin is thicker and produces more collagen and sebum. Leading Man™ delivers a non-water based – and therefore more powerful – 30ml concentrate of moisturising Coconut, Thyme and Butterfly Bush to refresh and rehydrate dry and tired skin and penetrate men's thicker layers.
Bio-Cellulose is a premium material made of naturally fermented, vitamin-rich coconut juice. The unparalleled, ultra-cooling gel-like structure adheres to the face like a second skin, ensuring maximum absorption of the concentrated serum.
Key Ingredients:
• Butterfly Bush: Anti Inflammatory
• Coconut: Hydrating
• Chamomile: Calming
• Thyme: Soothing
• Menthol: Cooling
Formulated without: • Parabens • Silicone • Sulphates • Phthalates Made in Korea. Vegan. PETA Certified. All Natural Certified. BPA Free. For more information contact: starskin@b-theagency.com Available from November 1st at Debenhams, Harvey Nichols and Fenwick. £8.50
FATHER'S DAY GIFT GUIDE: BELGROVE RUM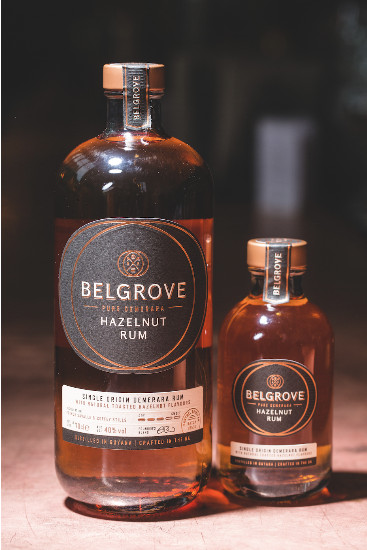 If you're looking to treat Dad to something extra special this Father's Day, then look no further…
If you're looking for a present your Dad is bound to love this Father's Day then look no further than Belgrove Rum. With notes of toasted hazelnut, accompanied by undertones of Madagascan vanilla and cocoa, Belgrove offers even the most discerning palate a truly premium tasting experience.
Belgrove Rum is distilled from pure Demerara sugar cane grown on the mineral-rich banks of the Demerara River in Guyana. Belgrove is sweet on the nose and dry on the palate, creating a rum that is perfect on the rocks, as a rum Old Fashioned, or even just with a coke or ginger ale.
Belgrove Rum is available now from https://www.masterofmalt.com/ RRP £34.95 for 70cl and £14 for 20cl, as well as in Selfridges and some of the UK's best bars.
Delight Your Dad this Father's Day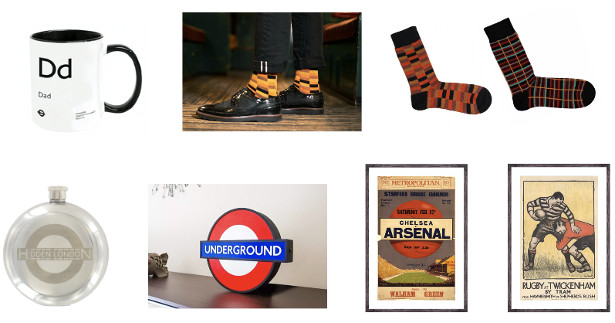 From mugs for his morning coffee, socks for his daily travels, posters for his favourite football team, and much more,
London Transport Museum shop has the perfect gifts that really will put a smile on your dad's face this Father's Day.
And don't despair if you have left it a little late, London Transport Museum shop even offers UK Next Working Day delivery!*
Johnston Dad Mug – £14.99 • District Line and Routemaster Moquette Socks – £9 each
Hidden London Hip Flask – £14.00 • London Underground Lightbox – £40
Chelsea v Arsenal, by Bernhard Hugh, 1923 – from £14.99 • Rugby at Twickenham Poster – from £14.99
London Transport Museum shop – ltmuseumshop.co.uk
The perfect Father's Day present for fanatical foodies!
A gift card with a difference from the artisan bacon experts at Cure and Simple.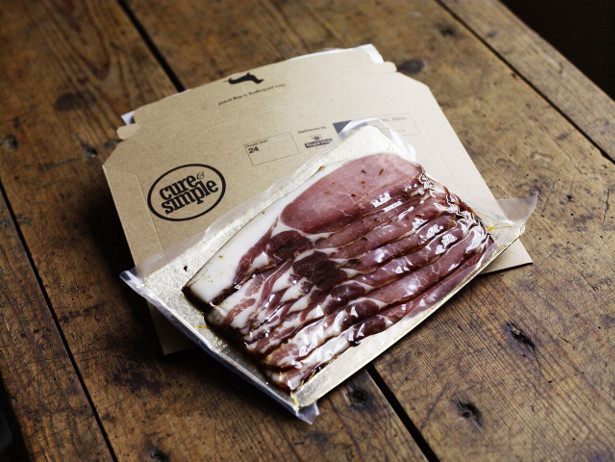 Cure and Simple, the company that provides some of the best quality bacon on the market, is gearing up for Father's Day by offering a gift card with a difference.
This gift card doesn't buy books or aftershave. This is a gift card that gives you the chance to treat the fanatical foodie father in your life to regular deliveries of artisan, hand-cured bacon!
Gift card buyers can choose a number of packs of bacon – from two to 12 – that can be redeemed by dad against one of the plans at www.cureandsimple.com, offering different billing and delivery frequency: monthly, fortnightly or weekly. As for the bacon itself, your dad can choose from five flavour styles or a mixture of flavours in each order.
You choose the amount you want to spend on your gift card, which is generated as soon as you purchase it and emailed to you (or dad) immediately. Gift cards are valid for 365 days; you can also decide when your gift card is to be delivered, up to 365 days in advance. And of course you can choose a card design and add a personalised message to your gift card.
Don't forget: each pack of bacon is hand-cured and air-dried to Cure and Simple's exacting standards, the meat comes from high-welfare, outdoor-reared or free range, happy, healthy pigs, and all ingredients enhance – but never disguise – the natural flavour of the bacon. And every pack will reach dad shrink-wrapped for freshness, with minimal moisture, through his letterbox.
This is a truly unique gift to give this Father's Day to any lover of high-quality food products. Each plan includes packaging and first-class delivery in the price. And because the bacon fits through your dad's letterbox, he doesn't have to be in when it arrives. We can even include a (mostly) fool-proof dog deterrent to keep Rover away from dad's dinner. Just let us know.
Cure and Simple gift cards really are a unique Father's Day gift – and Cure and Simple bacon is very, very tasty. And they're both available now at cureandsimple.com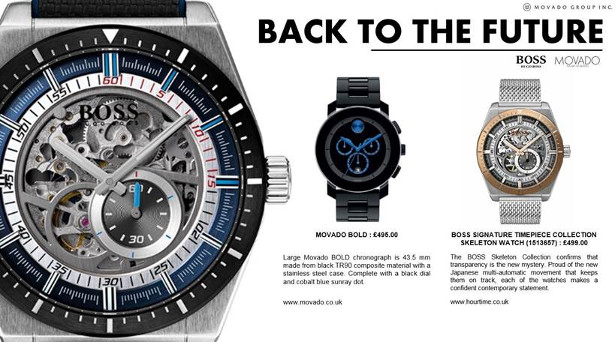 Mykonos Casino is the place to be this winter!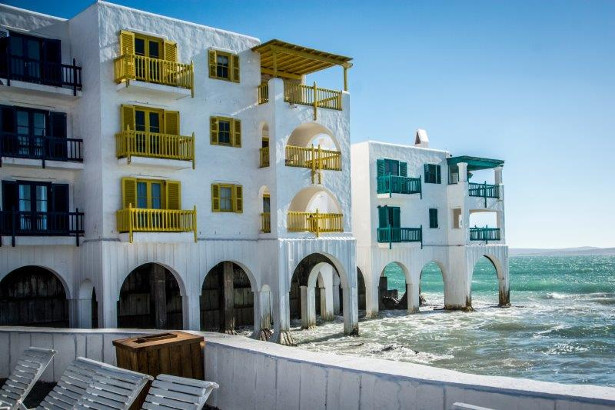 Mykonos Casino (www.tsogosun.com/mykonos-casino), your favourite entertainment destination on the West Coast, is bursting at the seams with a wide variety of family-friendly attractions, sizzling special deals, Rewards discounts and unforgettable live experiences.
Black Pearl Restaurant is celebrating Father's Day in style!
Treat the superhero in your life to a scrumptious lunch buffet at the Black Pearl Restaurant (www.tsogosun.com/mykonos-casino/restaurants-bars/black-pearl) for only R190 per person, from 12h00 until 15h00 on Sunday, 16 June. Our Rewards cardholders will enjoy an instant discount. Bookings are essential, please call 022 707 6993 to secure your table.
An original West Coast legend – Andries Vermeulen
Get ready for a hilarious night with comedian, television presenter and singer Andries Vermeulen (www.tsogosun.com/mykonos-casino/whatson) as he performs his new show Storieverteller, which will include music from his new album In Afrikaans.
Andries Vermeulen is originally from the West Coast. Not only are you in for a brilliant show by one of the best in the business, you get to see him in action in his home territory. Round up a crowd and come and enjoy an unforgettable night of hilarious comedy and great music. The show will take place on Wednesday, 26 June at the Athene Conference Centre (20h00). Tickets are only R150 per person and are sure to sell fast. Make sure you get yours early to avoid disappointment. You can book online or buy your tickets at the Mykonos Casino Customer Service Desk. If you are a Rewards member, don't forget to use your Rewards card to claim your discounted price.
Breakfast buffet at The Black Pearl Restaurant
Start your day sunny side up! On Saturday, 29 June you can tuck into a delicious breakfast buffet at the Black Pearl Restaurant from 10h00 to 12h00, for only R85 per person. We're spoiling our Rewards cardholders even more with a further 20% discount. Bring the whole family or make a morning of it with friends. Bookings are essential, call 022 707 6993 to reserve your table.
View live cricket in HD at the Black Pearl
Calling all cricket lovers! The Black Pearl Restaurant is at it again, this time for the sport fanatics. The restaurant will be showcasing the live screening of cricket from Thursday, 30 May until the final on Sunday, 14 July. Call all cricket fans young and old, bring your whole family and make a day of this momentous event at the one and only Mykonos.
Craig Lucas live!
See The Voice winner Craig Lucas (www.tsogosun.com/mykonos-casino/whatson) live at Mykonos on Saturday, 27 July at the Athene Conference Centre (20h00)! You know him as the musician that stole South Africa's heart when he won season 2 of The Voice. Now you can see him, and his band perform live right here in your hometown! The talented Craig Lucas will be taking the stage for one night only to bring you the music that put him on the map.
Make sure you book front-row seats to a show that promises to be a night of incredible entertainment. Tickets are only R120 per person and are going to sell fast – don't miss out! You can book online (www.mykonoscasino.co.za) or buy your tickets at the Mykonos Casino Customer Service Desk. If you are a Rewards member, don't forget to use your Rewards card to claim your discount.