Old Faithful. An Exquisute Range of Shaving Oils & Beard Oils. for Gentlemen.  www.wearthlondon.com
Handmade, Using all natural ingredients!
"Wonderful, bringing a taste of the traditional world in a sense an earthy more connectedness approach to the world in wonderfully presented brands!" InTouch Rugby Male Grooming Editor.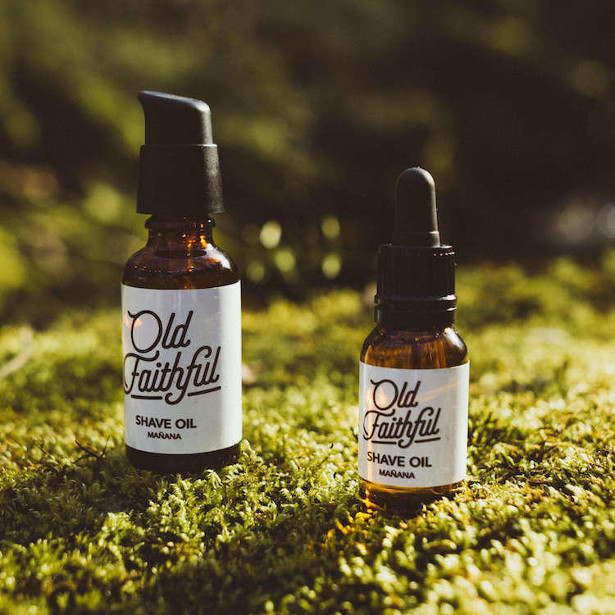 OLD FAITHFUL
Old Faithful was created by Gareth who after a long term back injury discovered the benefits of essential oils which inspired him to get an aromatherapy diploma and learnt all about natural and therapeutic skincare ingredients. Soon Gareth was making his own skincare products and Old Faithful was born. With a commitment to using the highest quality natural ingredients, Gareth's beard and skin care range is balanced carefully for effective results.
You can find their range of mens skincare item at Wearth London here – www.wearthlondon.com/old-faithful
OLD FAITHFUL ORGANIC SHAVING OIL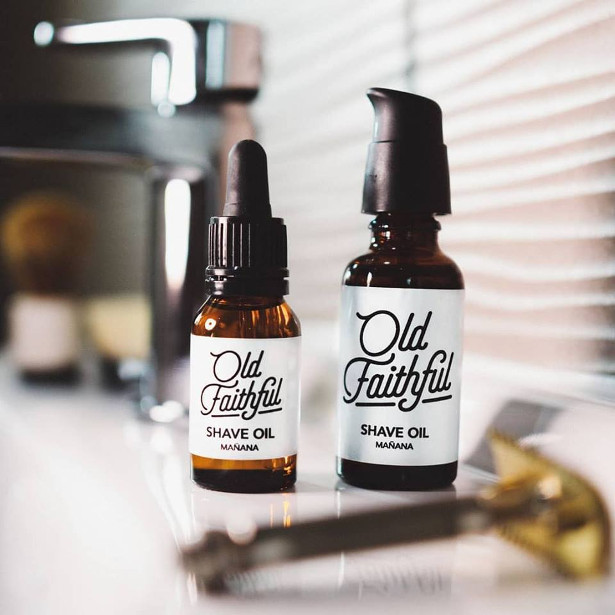 Organic shaving oil handmade in Wales using cold pressed oils of Avocado and Argan.
An effective natural alternative to shaving gel/foam.
Scent: Fruity/Fresh/Woody.
A 30ml bottle should last you around 2-3 months.
Directions: Massage your face with some hot water and then apply a small amount of oil to your face, then shave away.
For extra smoothness, put a really small amount on after drying off with a towel.
OLD FAITHFUL ORGANIC BEARD OIL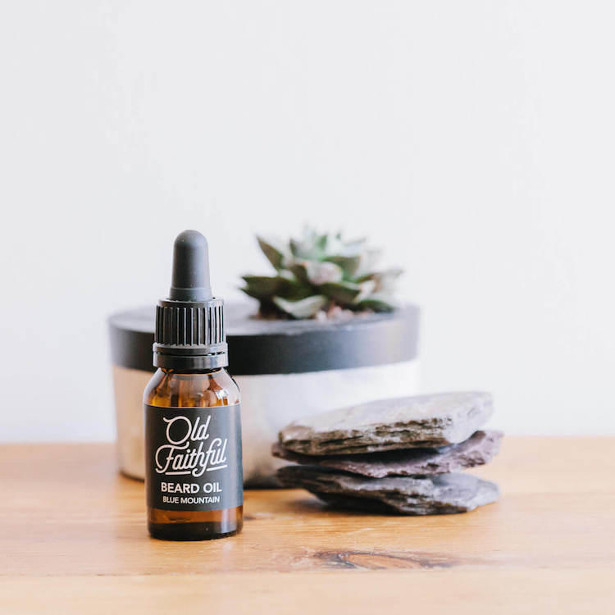 Organic beard oil handmade in Wales using high quality pure essential oil which carefully condition the beard and skin.
Choose from three luxurious scents:
Blue Mountain (Smoky/Woody/Rich) – Classic Cedar and Neroli scent infused with a base of Tobacco and Sandalwood. Also has elegant notes of sophisticated Bergamot and energising Black Pepper.
Kintsugi (Woody/Fresh/Light) – With notes of Sandalwood & sweet Opopanax, the scent is uplifting with light floral tones with fresh oriental woodiness.
Oriental Citrus (Fresh/Citrus/Floral) – A blend of oriental spice with a fresh floral citrus scent. Frankincense adds a sweet richness alongside bursts of Lemongrass and Ginger and finally the warmth of Ylang Ylang.
OLD FAITHFUL ORGANIC FACIAL CLEANSER – REUNION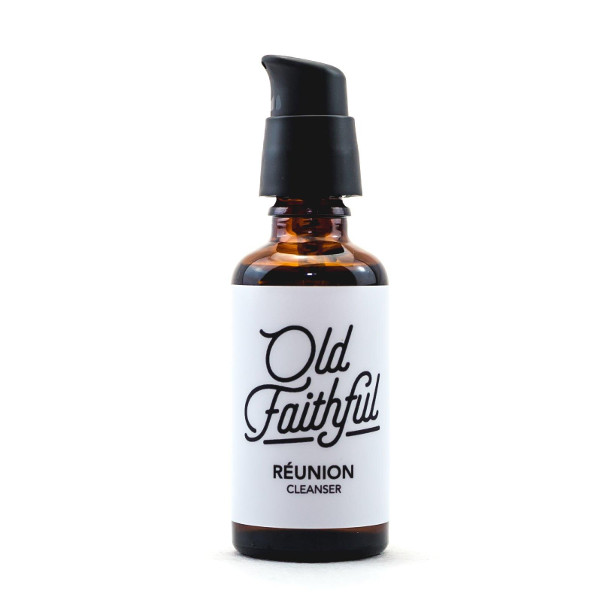 Soothe and rejuvenate your skin with this organic facial cleanser, handmade in Wales using natural, unrefined oils which work in natural harmony with your skin.
The name for this unisex facial oil cleanser is inspired by the Isle of Reunion in Indian Ocean which is famous for having the best Geranium essential oils, Geranium Bourbon, one of the main ingredients of this cleanser.
OLD FAITHFUL ORGANIC MOISTURISING SERUM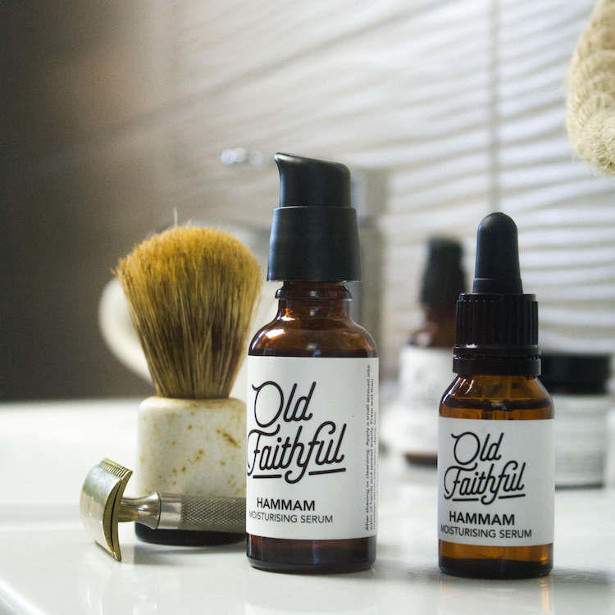 Organic moisturiser made from high quality organic oils carefully selected to nourish and hydrate your skin.
Neroli & Bergamot boosts & revitalises complexion, whilst Sandalwood & Cedarwood conditions & cools your skin.
Perfect to apply after shaving.
Scent: Woody, fresh & slightly peppery.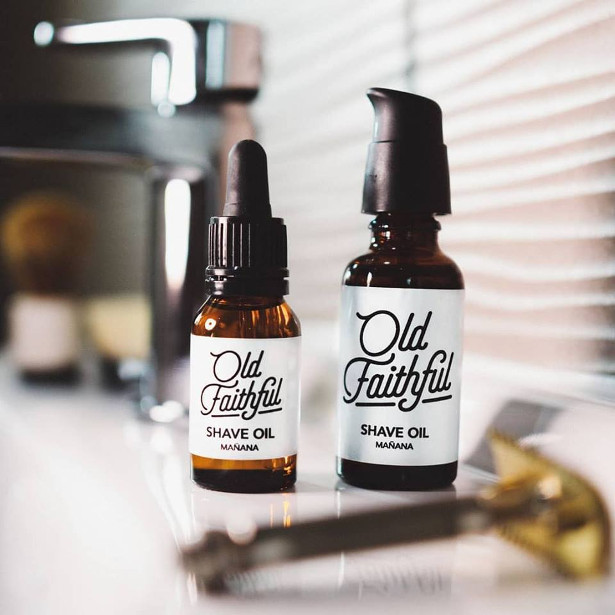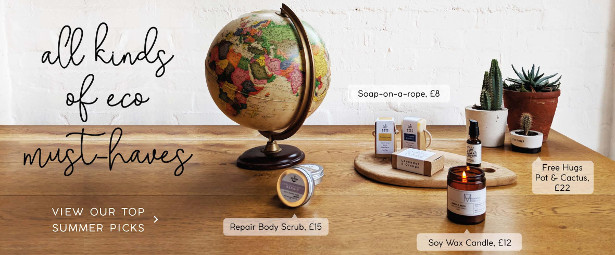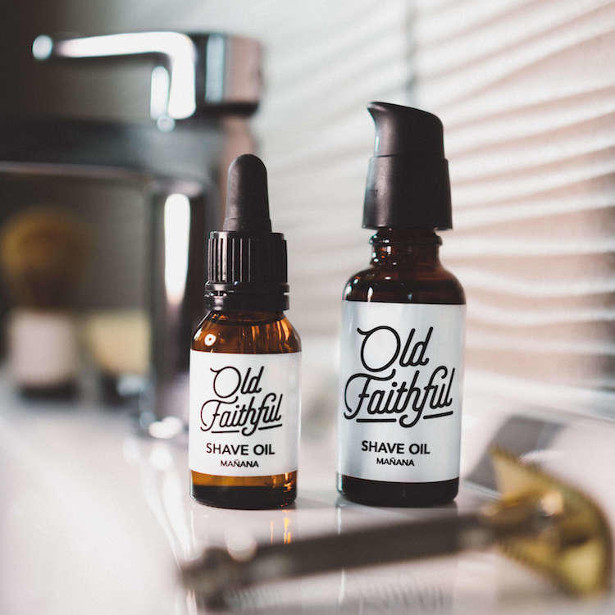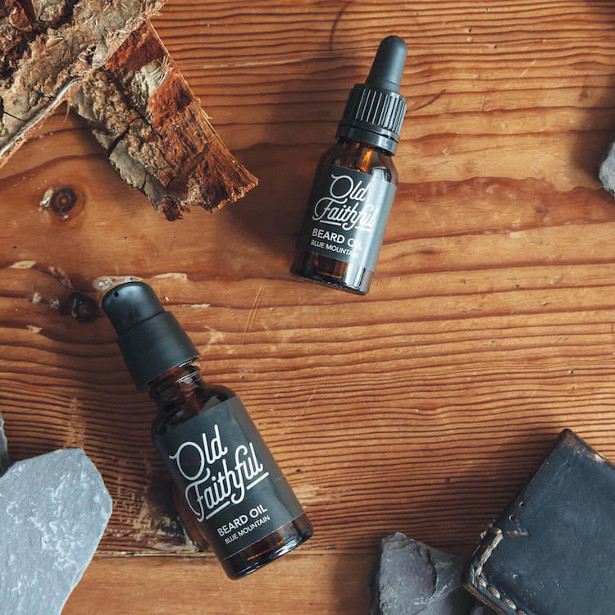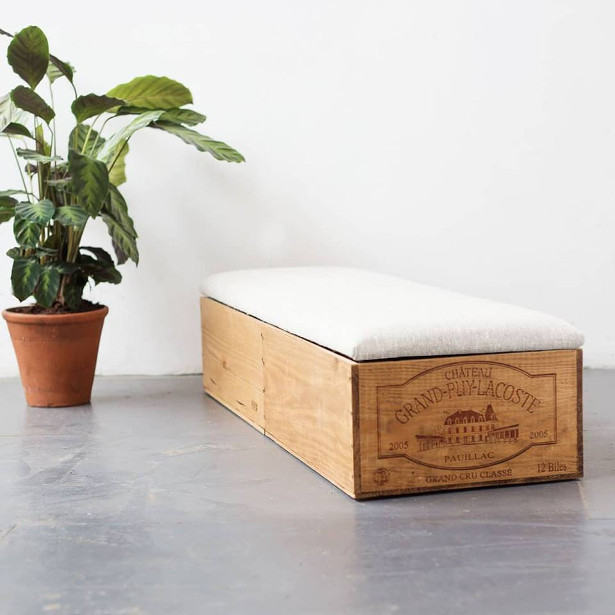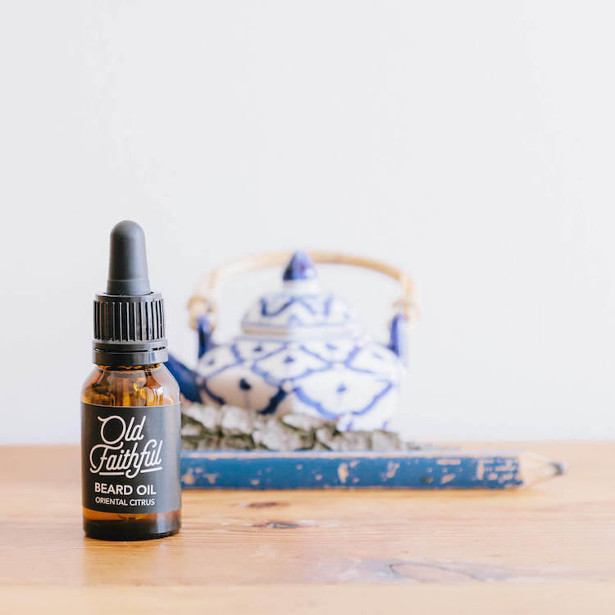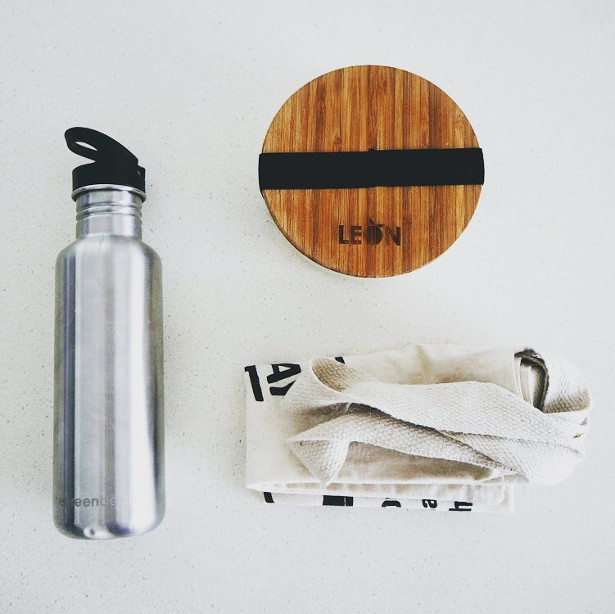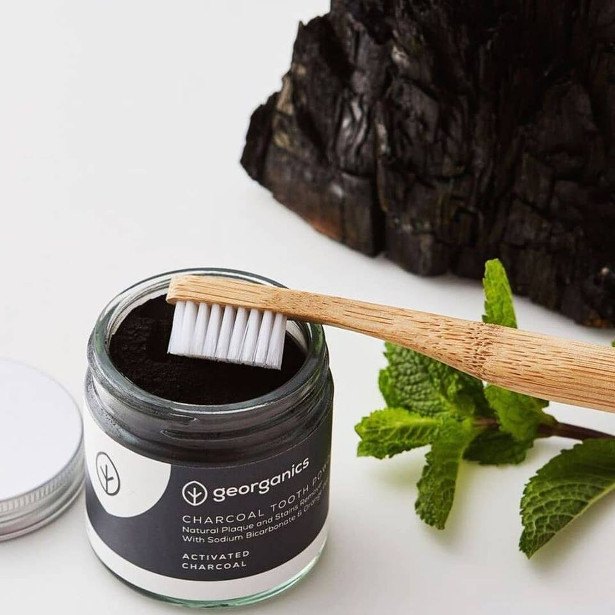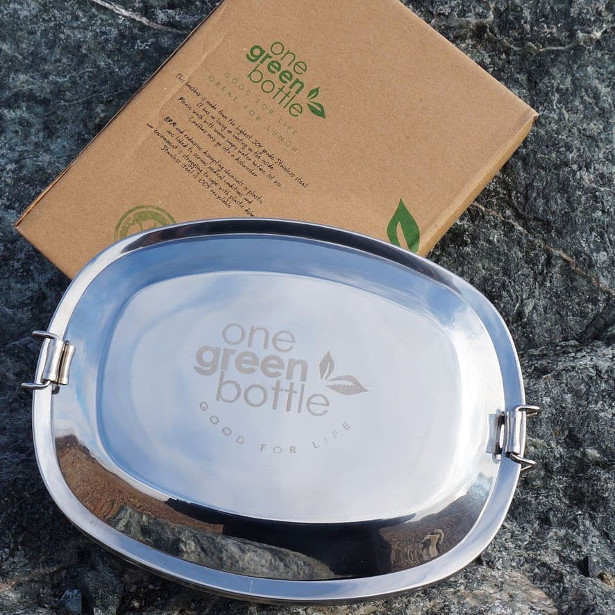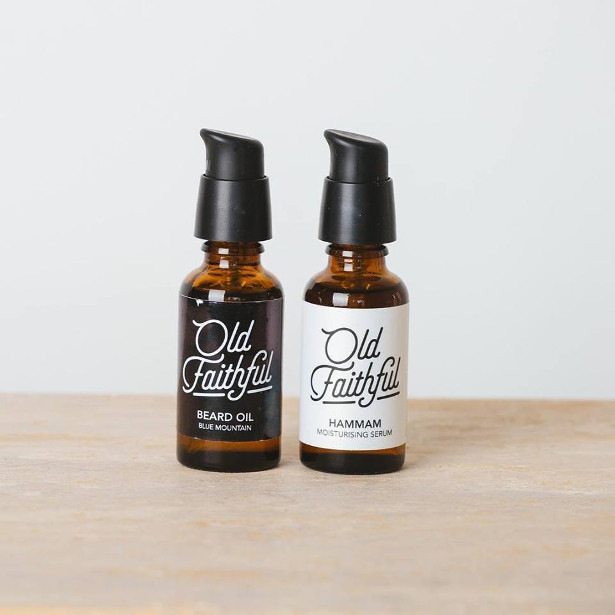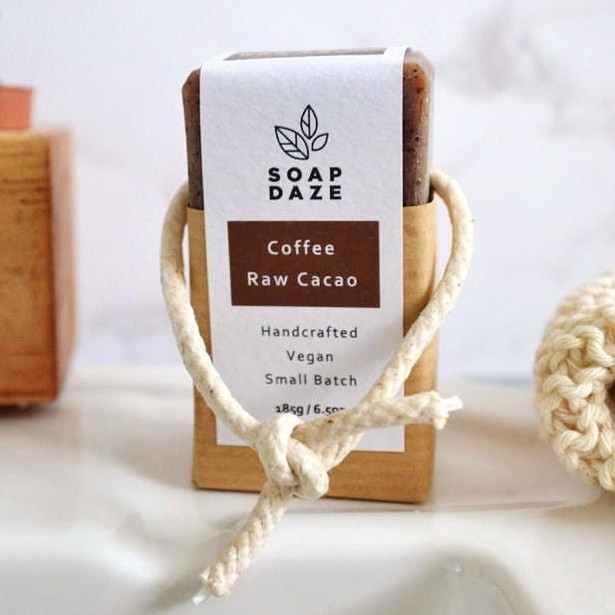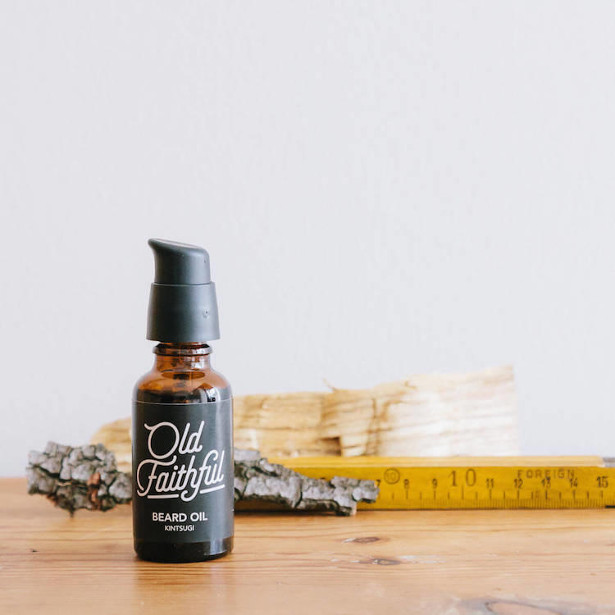 Volugenix, by Harvard Scince Labs, promote hair growth and healthy hair! >> www.volugenix.com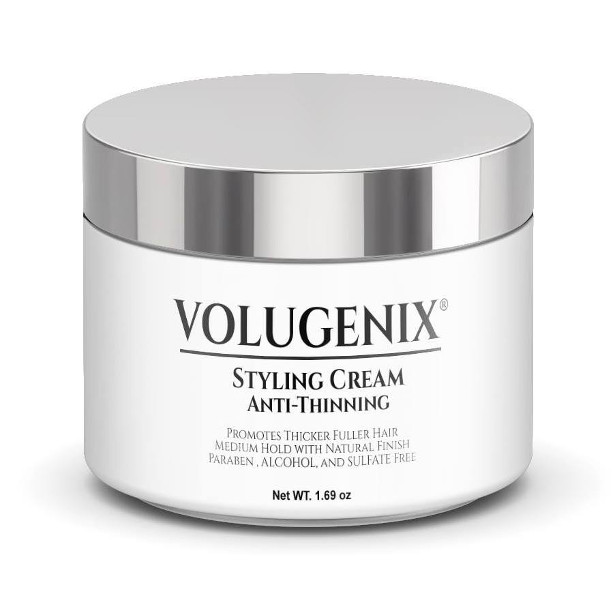 Men's styling cream that promotes hair growth and healthy hair.
This product is unique, because it's the only styling cream on the market that provides 4 in 1 benefits:
1) Promotes hair growth
2) Prevents thinning
3) Strengthens and adds Volume
4) Medium hold with a natural finish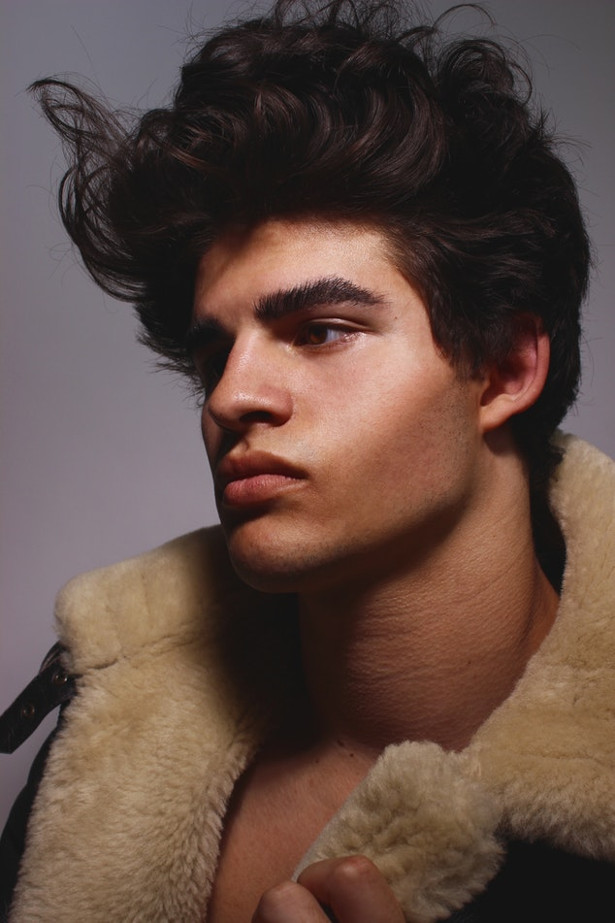 eXO Skin Simple – 1 LUXE Multitasker! Presenting the Bio.digital Moisturizer for Men by eXO Skin Simple…
Ideal for healing parched "summer skin," and great for rejuvenation and optimum hydration year-round
FACEBOOK | INSTAGRAM | PINTEREST
At a quick glance:
eXO Skin Simple face and body products are 93% all-natural, suitable for all skin types and formulated for both women and men.
eXO Skin Simple is infused with real "sexy science," offering great rejuvenating, smoothing, brightening and hydrating benefits. Apply daily to maintain a fresh face, or simply use post-shave to ward off razor burn and keep redness at bay.
Bio.digital Moisturizer for Men retails for $80 at exoskinsimple.com (free shipping!), and that it is also available on Amazon. 🙂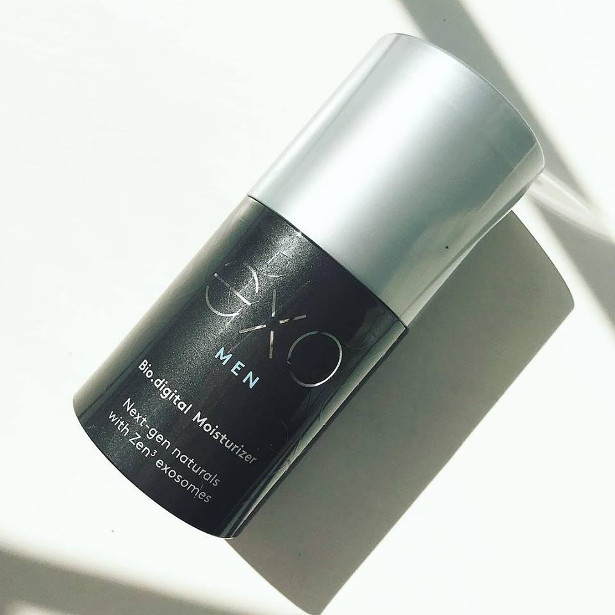 The unique Zen3 exosomes technology really sets eXO aside from other skincare companies. One luxe product will keep skin cells happy and replaces MANY others (i.e. eye cream, serums, etc.)!
Kourtney Kardashian, Sofia Vergara and Sarah Hyland all love the women's face moisturizer.
Find out so much more at :- www.exoskinsimple.com/collections/products/products/bio-digital-moisturizer-for-men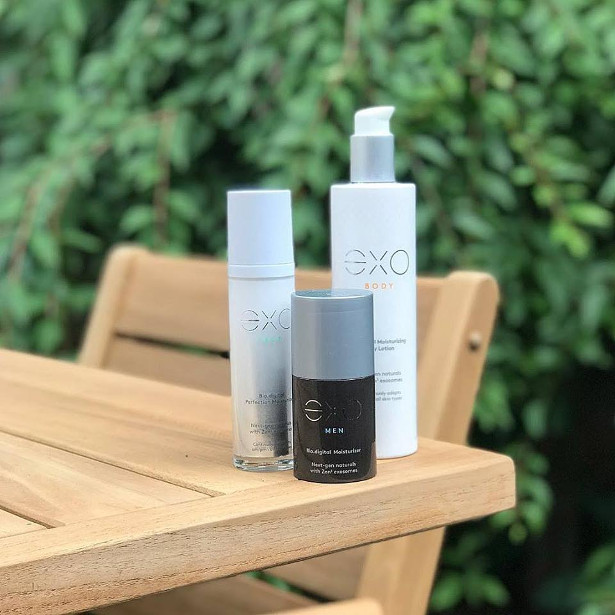 THE SCIENCE!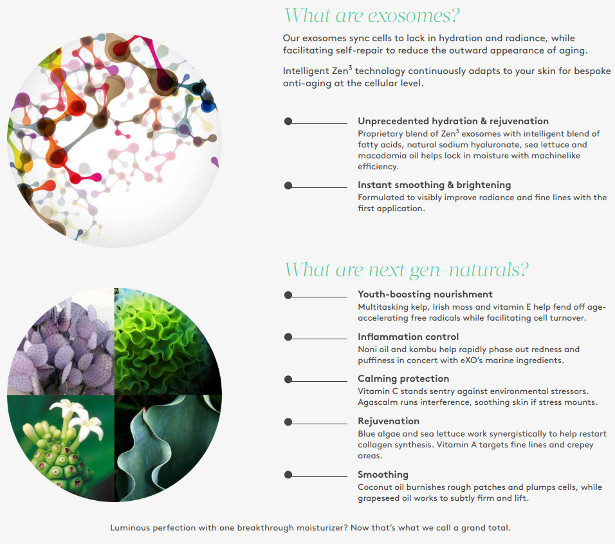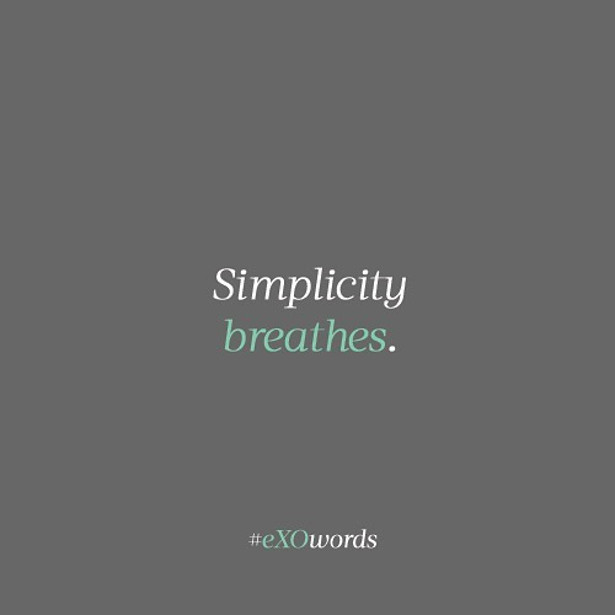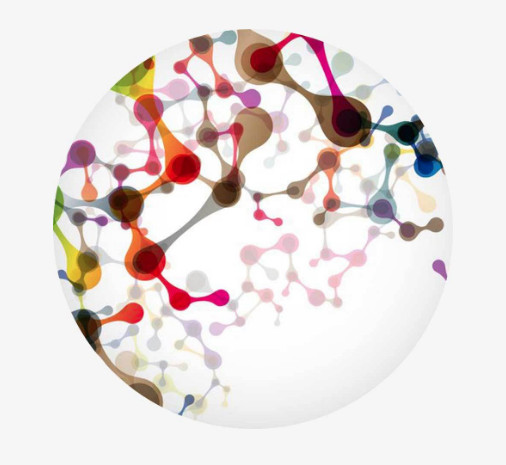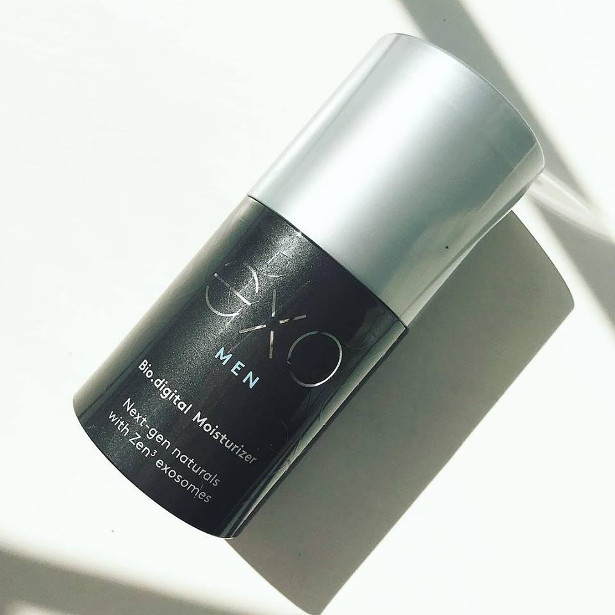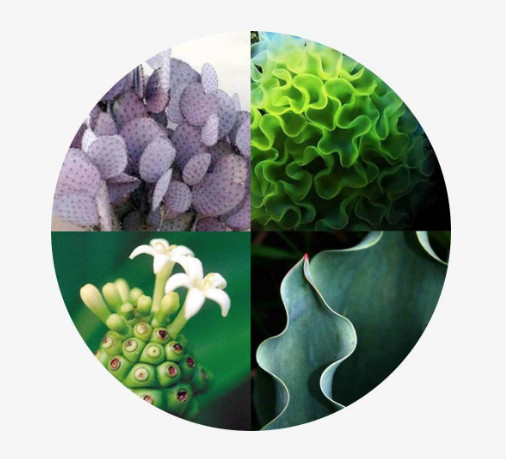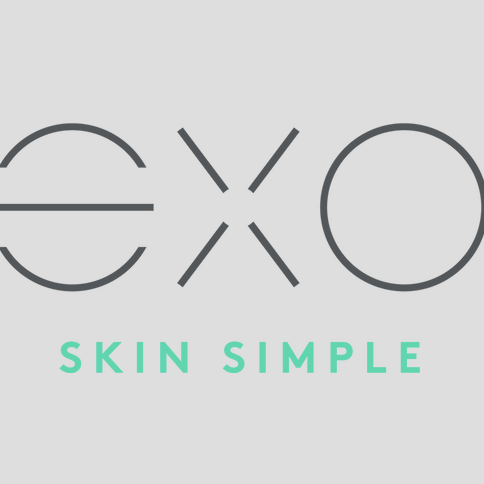 The Bearded Bastard makes legendary beard grooming products in a range of adventurous scents! www.thebeardedbastard.com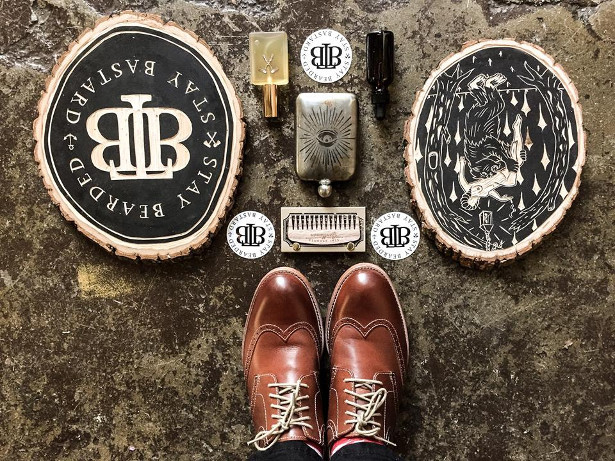 TWITTER | FACEBOOK | INSTAGRAM | TUMBLR | YOUTUBE
Unsatisfied with other companies' offerings, we wanted to make styling and skin care products that could stand up to rough daily use and still leave you looking and smelling like a man. All of our products are handmade in Austin, Texas from the highest quality ingredients. Plus,The Bearded Bastard's products are the only ones on the market that uses all-natural wood labels. We are passionate about doing things the right way and use natural ingredients from sustainable and responsible sources whenever possible. We work hard to track down the finest original ingredients for our products — of ten from some of the most exotic locales on Earth.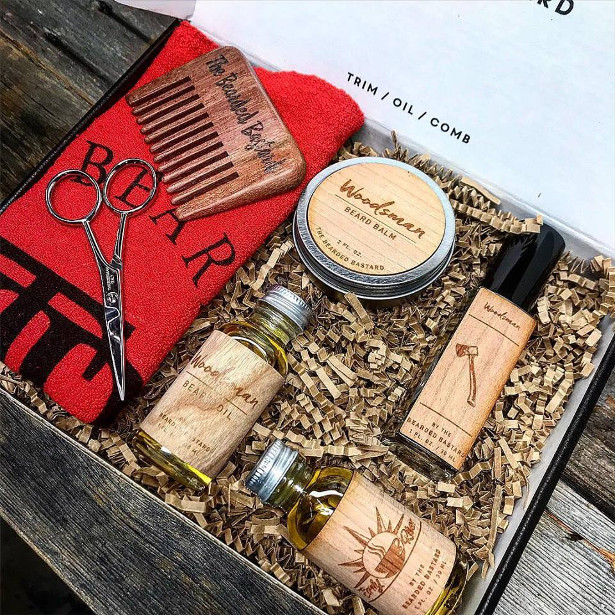 All of our products are made by hand in Austin by employees making a living wage with benefits. The Bearded Bastard was founded by Jeremiah Newton, "The Bearded Bastard" himself, in 2011 when he started making Woodsman Mustache Wax out of his Austin studio. Originally formulated to tame his trademark handlebar mustache, word soon got out about the wax's impeccable hold and cedar scent, and its cult status spread around the world. Today, The Bearded Bastard manufactures grooming products for beards, mustaches, and hair along with distinct colognes. We also sell handcrafted bags, apparel, and accessories. Expertly crafted and hand mixed in our Austin workshop using the world's finest plant oils and natural scents,you will find many imitations of The Bearded Bastard, but zero substitutes.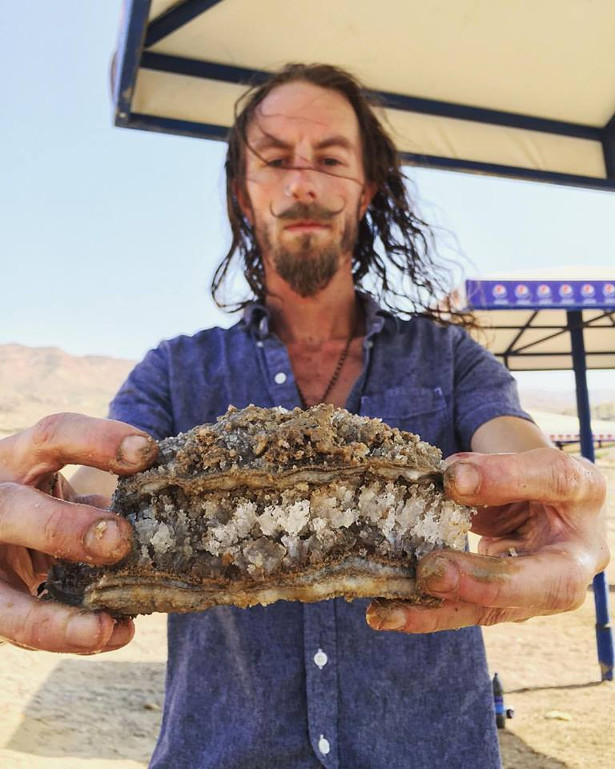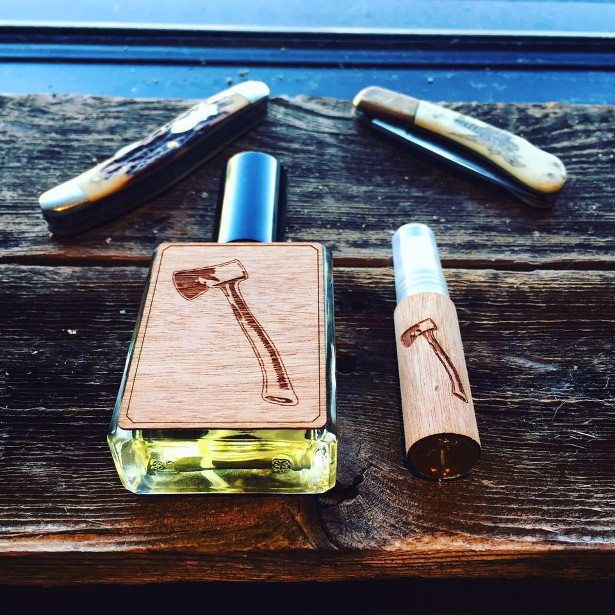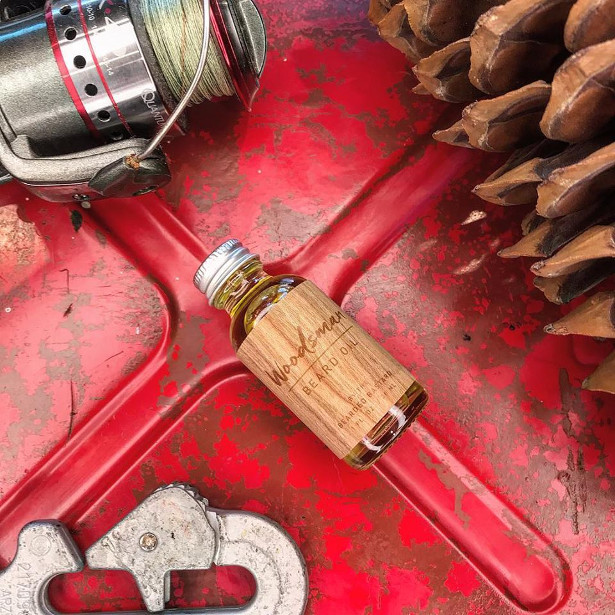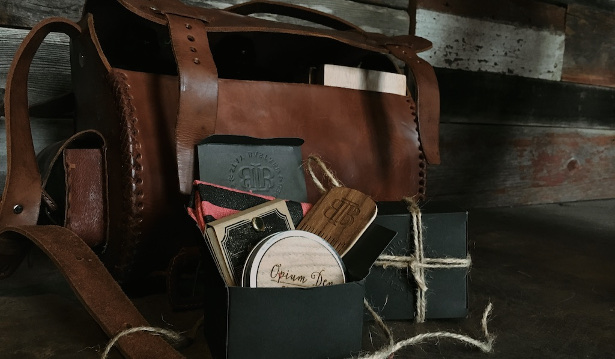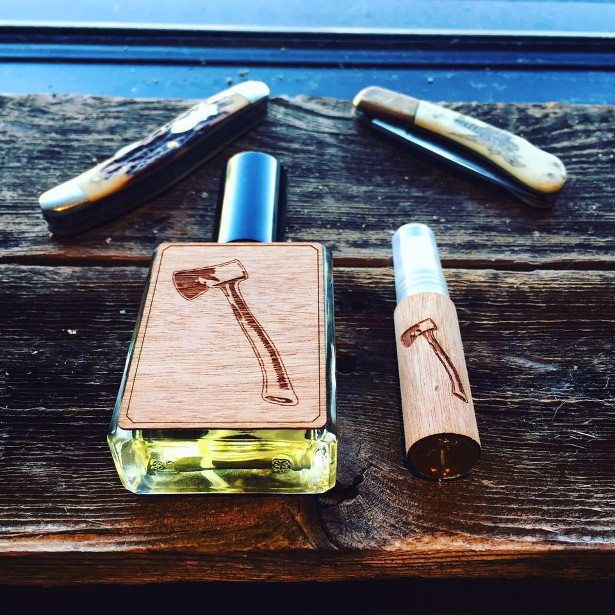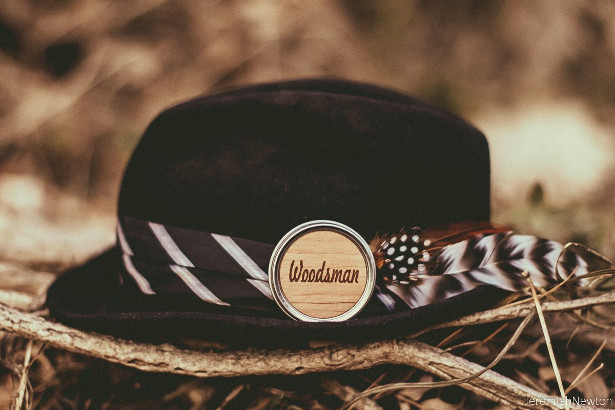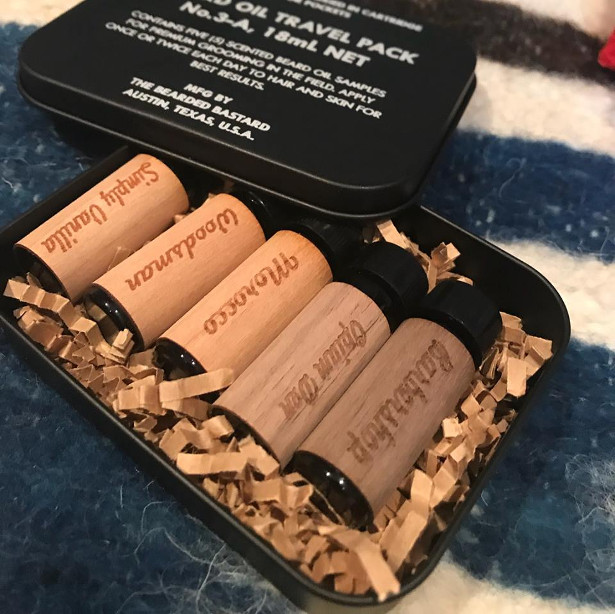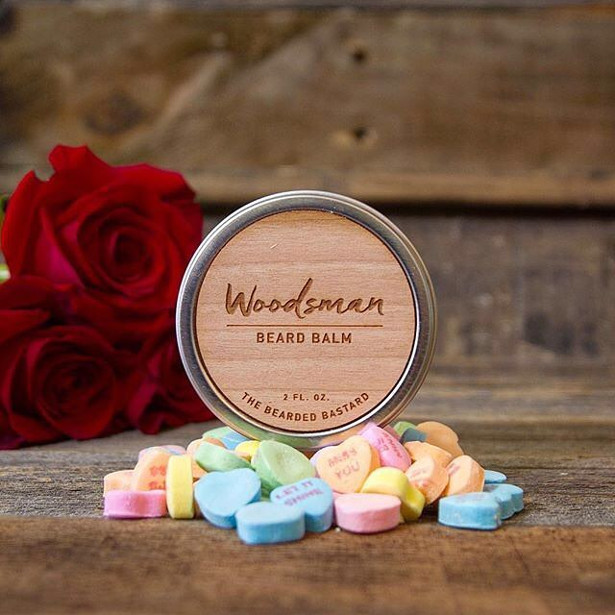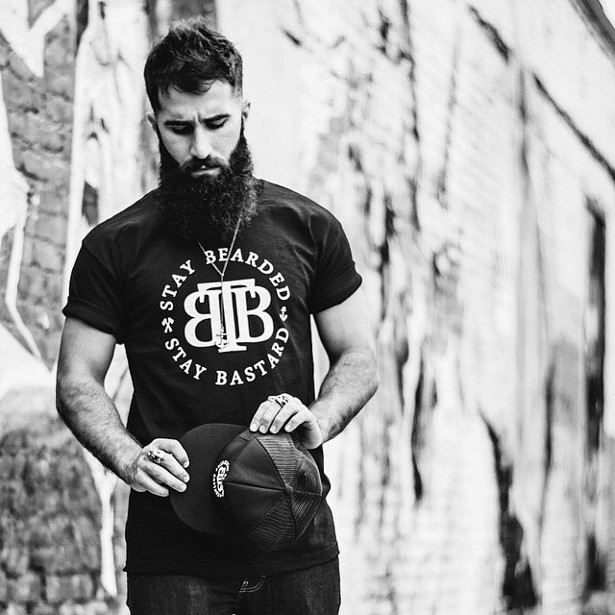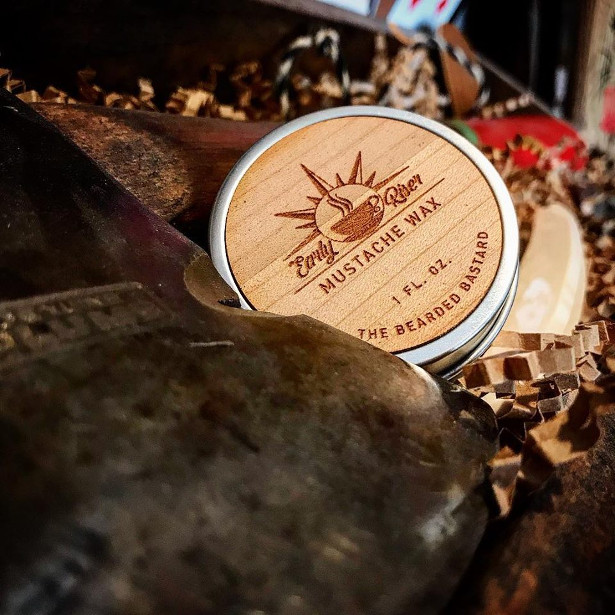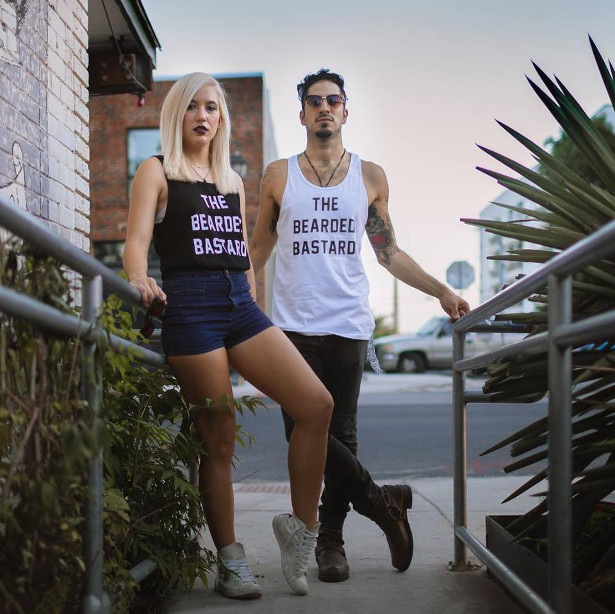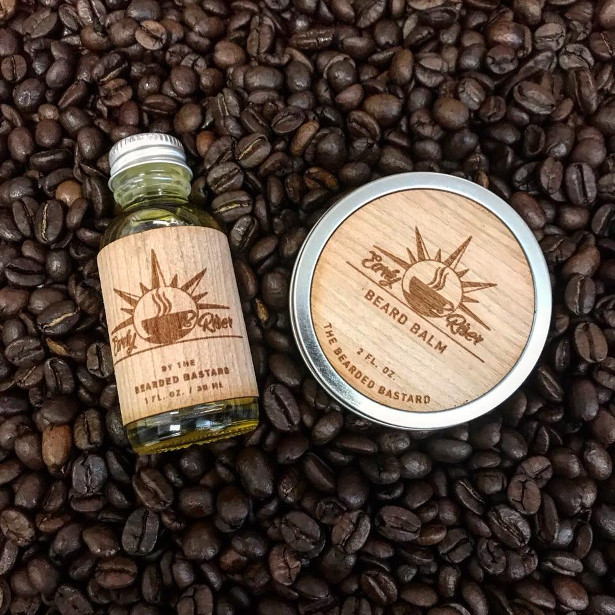 More and more cpeople are turning to Permanent Hair Removal treatments.
Problem being that Laser Hair removal as well as Electrolysis can be not only expensive to the client, but to the salon owner as well, not to mention painful. It creates the same results as laser hair removal but by a completely different scientific route.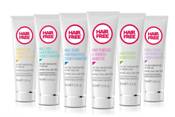 Hair Free dissolves the surface hair (BUT this is not the main function of the product. If all hair is not removed, it has still penetrated to the matrix bulb, which is its main function, i.e. permanently removing hair by way of tackling the hair in the Anagen Phase) and penetrates down to the second and third follicle, surrounds the hair shaft and starves it of all its nutrients. The nutrient engineering in Hair Free is carried out by a new breakthrough active compound GSF2:0 – (Growth Shield Factor2:0) – which safely recreates the conditions found in the matrix bulb of the hair root at the onset of male pattern baldness. Growth of new hair is reduced every time you use Hair Free. It is kind and gentle on the skin and reduces hair growth without damaging the surrounding tissue.
This process takes between four to six months, because of the hair growth cycle, but also tackles blond, grey and red hair and is effective on light and dark skin.
For Hair Free to have a permanent effect it needs to be applied weekly. Hair Free Removal Cream targets its action at the Anagen Phase (active growth stage) in the life cycle of body hair growth. It causes the debilitation of the follicle by starving the hair root of nutrients necessary to sustain hair growth.
There are three stages in the hair growth cycle:
Anagen active phase of hair growth
Catagen is the transitional phase
Telogen is the resting phase
Treatment of the hair root with Hair Free can only take place during the Anagen Phase. Therefore, hair that is in the Catagen or Telogen Phase will not respond to treatment. This is why Hair Free must be applied at weekly intervals to ensure that all hair in all growth stages has been treated. Hair Free 'pulls' the active ingredients down the hair shaft to the hair matrix bulb – the place where hair growth starts – and in this case – stops. Because of its low molecular weight it is able to penetrate deep inside the hair shaft. Every time you use Hair Free less and less hair will grow back until at the end of the cycle (between 4 to 6 months) you should have achieved 99.5% hair reduction.

FEATURE/ BEARD TRENDS
TITLE/ QUOTE FROM MATHEW WATT, OWNER OF MATHEW WATT HAIR
Beards have become super popular over the last couple of years and one of the biggest trends this year is neatly trimmed stubble, a more low maintenance beard trend that suits most face shapes and works really well to give more definition to a clients face. The key to this look is keeping the stubble trimmed every few days and also keeping it looking neat and conditioned, which can be done by using a good facial exfoliator, moisturiser and also a beard oil to keep the hair and skin hydrated. Another one of my favourite beard trends for this year is the goatee, perfect for clients who want more of a statement, unique beard design. This look really suits those who have more of an edgy style and is also great for those who have rounder face shapes that want their face to appear slimmer. However, this is another look that suits most face shapes and works really well on those with slim and angular faces too, as long as clients don't allow the goatee to grow too long in length. This beard design is a bit more precise and therefore requires a bit more maintenance and taking care of to make sure the look is perfected. Clients need to maintain this look with a beard trimmer regularly and also need to use a razor regularly to keep the skin around your goatee cleanly shaved. When shaving, a good shaving oil/gel is key for a smoother shave. This is the kind of look clients can experiment with, however, it's key they take their time whilst trying to achieve the look. You can always take more of the beard hair off but you can't put the hair back on.
FEATURE// MEN'S 2018 HAIR TRENDS
Quotes from Mathew Watt, Owner and Director of Mathew Watt Hair
The hairstyle trends of 2017 required a lot of hair products such as waxes and salt sprays and this remains for 2018 and particularly for Autumn/Winter season. The main idea behind using these products is to create looks that don't look like products have been used and that there's not been much time spent manipulating the hair. This is where messy bedhead hair comes in, a huge men's hair trend for 2018 and looks great on men with both short and long hair. A matte wax/clay or a texturiser/sea salt spray are the best hair products to use to create this look on clients hair to hide that hair products have been used and give them volume and rough texture. Side partings will also be very on trend this year for men and is a great way for clients who want to update their look. This looks particularly great when paired with a longer, messier hairstyle.
Quotes from Dylan Brittain, International Artistic Director, Owner of Rainbow Room George Square, Schwarzkopf Global Ambassador and Scottish Hairdresser of the Year with Suzie McGill
The buzz cut has been popular for the past couple of years now and remains popular for AW 2018. This style is a great style for accentuating the face shape and is a very popular and stylish look. With this cut it always looks best when the top is slightly longer and faded down shorter at the sides. As this style is not one uniform length the fade is important as you don't want the style in skinhead territory and want it to look a little softer and less aggressive. This look suits most shapes, however, for those with a rounder face, this look great teamed with some stubble, which will add definition to the jaws and cheeks. Another men's hair trend I love for Autumn/Winter 2018 is the afro, a style that never goes out of fashion! The afro is a clear statement of pride and self-acceptance and is one of the most versatile hairstyles. Fade haircuts work great for afro hair and look truly impressive. No other haircuts can give that fantastic fresh and clean feel that fades do and offer varied lengths for hair on the top with afro hair. One of my favourite styles for the afro is the geometric fade; it's a cut that never goes out of style with its urban pulse and freedom for expression for straight or curly thick hair and it's so practical. If a client's hair is not naturally curly, backcombing or teasing the hair can create this look. Product is not required with this look; however, gels or hairspray can be used to maintain volume.
Quotes from Ross Charles, Owner of Ross Charles Hairdressing
Extreme height is huge for autumn/winter 2018. We have witnessed the classic quiff evolve and develop through recent years and 2018 is the year of reaching new heights. Short, shaved sides paired with XXL length on top styled into a high quiff was big on a number of catwalks and can be tamed for a more wearable look. The key to adding a modern edge to this otherwise traditional style is to keep the texture of the hair matte. Blow-drying the hair upward using a large round brush will add height before using a volume dust to give the hair that matte finish.
Quotes from Jay Birmingham, Celebrity Stylist and Owner of Jay Birmingham Hair
Fades are still widespread in men's fashion and this is set to remain throughout AW 2018 although there has been an obvious shift in the style and finish of this popular look. A return in longer length can definitely be expected and this contrasted against the traditional fade is a look that male clients love just now. Keep the hair light of product for a clean, weightless look and slick the hair back away from the face slightly for an on-trend finish.
Pageboy inspired hair is also breaking into the limelight and is another look that works well with a slightly understated fade to keep the style looking fresh. Fringes are making a comeback too and are a great way for you to encourage clients to experiment with their look without fully committing to a huge style overhaul.
To our Beardy Beloved,
Keep your beard fresh & neat and boost your morning routine, with the smoothing and hydrating lime-scented shaving collection from Crabtree & Evelyn.

Whether you're a young hipster or charming gent,
keep your skin super smooth with the conditioning elements from shea butter and sweet almond oil.
Zesty extracts including lime, vetiver and ginger from the West Indian Lime shaving set brings an added zing.
Products left to right:
• West Indian Lime After Shave Balm – £22 • West Indian Lime Hair & Body Wash – £10
• West Indian Lime Shave Soap & Wooden Bowl – £22
• West Indian Lime Triple Milled Soap – £6 • West Indian Lime Cologne – £32 •
Crabtree & Evelyn
www.crabtree-evelyn.com/uk/en
Philips Bodygroomer and clipper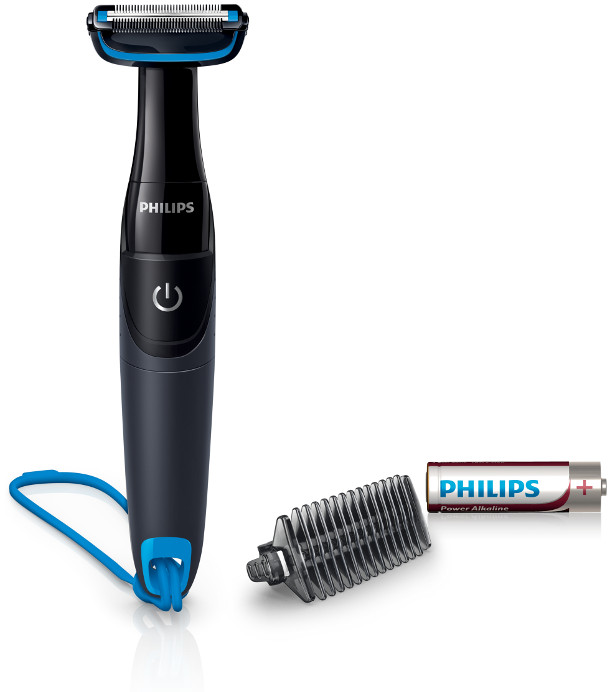 Most men have felt the hostile effects of shaving at one time or another and often don't look forward to shaving due to the irritation it can cause on skin, which often leads to itchy, painful and sometimes unattractive razor bumps. But Shaving has benefits for competitive athletes as well and can also reduce perspiration. The product retails for R289
The Philips Home Clipper is designed to give a quality hair cut or shave. The special design of the strong steel blades have been engineered to ensure less skin irritation reducing the risk of cuts while clipping your hair or beard. This is why the product gives a bump free, less rash, cut and shave. All this while not compromising on the performance of the product. The Philips clipper still gives a very close, precise cut or a variety of styles with sharp defined edges. The product retails for R349,99
Mix it up this Mo-vember
The month for moustaches is around the corner and RefectoCil have you covered. Whether you want to enhance what you've got or tame it down a notch, lightening or darkening facial hair has never been easier.
beards1 – Copy
RefectoCil Tints are available in 9 different shades, (including a sensitive range): Pure Black, Graphite, Blue Black, Deep Blue, Natural Brown, Light Brown, Chestnut, Red and Blonde.
Recommended Retail Price: R119.00 (15ml)
Available from Clicks, Dis-Chem and online at www.takealot.com
Express Men
Grey…Going…Gone!
Express Men by Restoria is a quick 5-minute, no fuss solution to colouring grey hair in the comfort of your own home. Providing 100% grey coverage that will not fade or wash out, it will leave your hair feeling thick, natural and healthy. Express Men comes in resealable tubes for multiple applications and includes a unique applicator brush. The non-drip cream formula prevents running or splatter and allows for easy application.
The month of the moustache is around the corner so to ensure your 'Mo' matches your mane, use Express Men. Recommended for use on facial hair and designed to keep its colour and work on all hair types, Express Men lets you maintain your original hair colour on a permanent basis, keeping you looking as young as you feel.
jet blackreal blackdark brownnatural brownlight brown
Available in 5 natural shades
Ammonia-free
Colours in 5 minutes
Ideal to use for regrowth touch-ups
Suitable for men & women
Convenient for touching up greying on the beard, sideburns and moustache
Recommended Retail Price: R179.95 each
Available from Dis-Chem, leading pharmacies or online at www.restoria.co.za
MobeeWash

MobeeWash, is the ultimate vehicle washing app that comes to you, is available for download for free on both Android and IOS devices.
Waterless, cashless and uber-convenient, the app will let you know when your car is ready and payment will automatically be charged to your credit/debit card via a secure payment gateway.
A choice of three wash types allows you book options that match your availability, budget, and location:
Express – Wash and Go
Deluxe – Inside and Out
Premium – All the Extra's
Once you book a wash, you will be matched with a trained and certified MobeeWasher in our network. Depending on the available MobeeWasher, each will offer a range of add-on services that you will be welcomed to try.
VITAMAN
Unlike any other men's skincare and haircare brand
There are a lot of reasons to love VITAMAN. Here are just a few that make us
stand out.
Made 100% in Sydney, Australia.
Spa-quality products formulated to address men's unique skincare and
haircare needs made with a combination of naturally-derived and certified
organic native Australian botanicals sourced adhering to the highest purity
and quality standards.
Our organic, antioxidant-rich white tea base has more active benefits for
the skin and hair than other water-based products.
Our products are so natural, they are practical edible!
* We never use harmful synthetic chemicals, artificial fragrances,
or unnecessary colours.
* Free from sulphates, parabens, phthalates, glycols, mineral oil,
DEA, TEA, ethanol, and lanolin.
* Cruelty free, never tested on animals.
All of our packaging is environmentally-conscious and fully-recyclable.
www.vitamanglobal.co
Stress free commuting: we Brits manage to do so!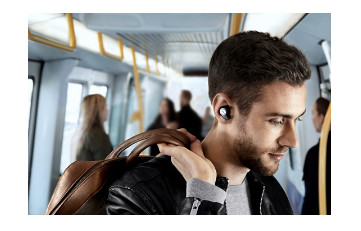 London, September 13th 2018 – September, the time of year when the summer holidays come to an end and millions of Brits restart their daily commute back to work. The 16 per cent of individuals who find commuting a constant cause of stress, might want to gain advice from their co-commuters who try to stay relaxed during the journey. Some tips included listening to their favourite music or audio book, or using technology, like voice activation, to make calls and stay energised (43 per cent). However, since only 5 per cent are open to chatting with co-commuters, you are likely to face a lack of response if you make conversation…
These insights into the behaviour of British commuters came to light following research1 from Jabra. Whilst commuting to work, most people listen to music (37 per cent) but surprisingly, only 7 per cent check emails or work documents. The likelihood of this, is people still see their journey to work as personal time and not a time to be thinking about work.
Despite all best efforts to make the daily commute as comfortable as possible, there are still several annoyances commuters have to deal with. The top five frustrations consisted of delays (29 per cent), crowded public transportation (11 per cent), the costs (8 per cent), wasted time and lack of productivity (8 per cent) and the constant noise levels (7 per cent). In particular, the generation of 18–34 year olds considers the lack of productivity irritating. In comparison to other parts of the country, Londoners get more aggravated by all the noises around them (14 per cent) – which is presumably not unexpected for a buzzing metropole like the capital.
Steven Evans, Managing Director, Retail and Online, Jabra EMEA North: Jabra said: "The research shows that when people are not using their commute to sleep or simply stare out of the window, technology driven activities, like making calls, reading an audio book or listening to music and podcasts, are essential for making the journey bearable."
"Six in ten consumers2 are interested in using voice activation to control their smartphones – a feature we see as a major future driver for the adoption of this kind of wireless on-the-go communication. Together with Active Noise-Cancellation (ANC), voice activation is one of the key technologies in headsets that adds value to one's commuting time by making it both more relaxing, productive and socially enriching."
Feature such as voice activation, ANC and superior sound quality can be found in Jabra audio devices, with the Elite series and the Talk range providing the perfect commuter accessory. For more information, please visit www.jabra.co.uk.
1 UK representative research in collaboration with Opinium, September 2018, 2000 UK adults
2 Jabra Users Segmentation Survey, 2018, IPSOS
WHETHER HE'S AN AMATEUR SPORTSMAN, GYM BUNNY OR PROFESSIONAL ATHLETE, THESE NEW, INNOVATIVE, POTENT, PREMIUM PRODUCTS FOR EXERCISE PREPARATION, PERFORMANCE & RECOVERY ARE MADE FOR HIM…

New Bullet & Bone is creating a breakthrough 'sports care' category with its inaugural range of four, premium skincare products designed to enhance sporting performance and aid recovery. Each one is infused with a unique blend of potent, natural extracts known to improve stamina, speed, alertness, concentration and recovery. The muscle activating rub, vapour release balm, protective moisturising spray and cooling body wash are also available in a sleek gift set.
Developed, tested and manufactured at state-of-the-art facilities in the UK by a team of experts with over 40 years' experience, this male grooming 'equipment' harnesses the natural efficacy of ingredients such Siberian ginseng, geranium and taurine. All products get off the starting block with a trio of active ingredients, unique in combination to Bullet & Bone, in maca extract: offering multi-functional properties that help boost performance, endurance and recovery (while also performing a barrier function for the skin); magnesium: which aids energy production and muscle rehabilitation and jasmine, to aid alertness and concentration. Further components in the ranges are tailored and engineered to assist with those all-important marginal gains in the gym and maximise performance in competitive sport.
Harnessing active, performance power ingredients, as nature intended, for the face and body, this exceptional range comprises:
Bullet & Bone Muscle Activating Rub will give his muscles and joints an instant kick-start using rapidly absorbed, warming and stimulating ginger, black pepper and willow bark.
Bullet & Bone Vapour Release Balm is the first of its kind to perform functionally and be pleasurable to apply and wear on the skin. The soft wax opens the airwaves with menthol and eucalyptus extracts while jasmine, lemon and coffee beans enhance concentration, alertness and stamina.
Bullet & Bone Protective Moisturising Spray channels the efficacy of 11 essential oils in a light weight, non-greasy formula that provides protection from the elements and can be reapplied before, during and after being active. It's also lightly fragranced with fresh aloe vera and jasmine to aid concentration and focus.
After a workout, the Bullet & Bone Cooling Recovery Body Wash will aid cooling down and muscle recovery. Menthol, eucalyptus and peppermint and essential oils that pack a punch, this high performing wash will stop perspiration and make him feel revived and ready to go.
Whether to help ease him into a workout after a long day in the office or maximise performance ahead of competing on track or field, Bullet & Bone is the perfect gift to kick start his lifestyle change at University. These results-driven products are like no other, combining the benefits of sports science know how and high-performance personal care, each variant is carefully designed and packaged to seamlessly fit in with both his high-octane lifestyle and sports bag.
The innovation was informed by Bullet & Bone's recognition that time poor, active men will invest in the latest sporting equipment, gadgets and food supplements to enhance their sporting prowess, but there's a gap in the market for potent, 'all-in-one' skincare tools that help to warm up and cool down. Those around him will also appreciate the very pleasant and gentle, aromatic essential oils infused in each.
Available from www.bulletandbone.com and Amazon from September 2018. The Bullet & Bone gift set of four has a RRP of £39.99.
Beard Boys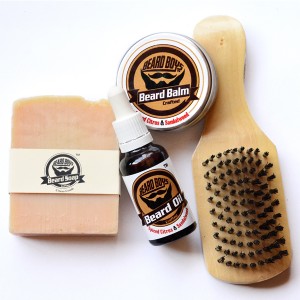 ULTIMATE SERIES RANGE
Does your man need a versatile styling tool to meet all needs, from trimming to shaving? With an array of Foil and rotary shavers, the Ultimate Series collections guarantees you will find the perfect present for that special man in your life.

For those looking to put comfort at the forefront of their shaving routine, the Ultimate Series Rotary shavers offer ComfortSpin Heads which rotate helping to minimise skin irritation for a smoother more sensitive shave. What's more, if your man has a busy schedule, the rotary shaver is 100% waterproof, so you can use it both dry and in the shower with the option of using gels or foam.
If rotary isn't you loved one's shaver of choice, the Ultimate Series Foil shavers feature LiftLogic Foils, designed with a multidirectional pattern allowing hairs to be lifted from all angles for a close shave. Coupled with the Comb&Cut intercept trimmer, they will now be able to cut low lying hairs with every stroke and be ready for any occasion in the matter of seconds.
Including the F7, F8 and F9 foil shavers and the R7, R8 and R9 rotary shavers these expert grooming tools promise salon professional results every time. It's a range that that not only looks premium, but offers an array of advanced technology solutions, ensuring the perfect shave, every time.
The Ultimate Series Foil F7 Shaver RRP: £79.99
The Ultimate Series Foil F8 Shaver RRP: £99.99
The Ultimate Series Foil F9 Shaver RRP: £129.99
The Ultimate Series Rotary R7 Shaver RRP: £79.99
The Ultimate Series Rotary R8 Shaver RRP: £99.99
The Ultimate Series Rotary R9 Shaver RRP: £129.99
The Ultimate Series range is now available at Amazon, Debenhams and Very. The Ultimate Series F7 Foil is also available from Argos.
LITHIUM BEARD BARBA
cid:7DFFBBE2-AD29-4FF5-BF0F-7722C5730ACFA trimmer that truly makes the cut, Remington's brand-new Lithium Beard Barba gives you a precision finish no matter what your personal style. Lithium powered, for a longer lasting performance of up to 60 minutes, the Lithium Barba Beard was designed to ensure your loved one has enough time to perfect your look, and then some.
The perfect gift for any facial hair lover, the trimmer is also perfect for improving beard symmetry, shaping sideburns and helping to finetune moustaches, thanks to its unique EDGEStyler which allows for a range versatile styling options within one single product, helping to cater to every individual's desired look.
The Durablade is now available from Argos, Amazon and Boots for £39.99 RRP.
cid:F75DA8B8-5FA0-4B8B-829F-9C69C935D725HERITAGE FOIL
The retro-inspired Heritage Foil Shaver effortlessly combines premium, iconic style with the latest in shaving innovation and makes for the perfect gift for the style-conscious gentleman. This stylish tool is packed with the most recent technology and comes finished in a smooth, chrome finish; a nod to Remington's rich 80-year heritage, providing men with the ultimate shave.
The Heritage Foil Shaver combines intricate styling and functionality, minimizing the need for multiple tools or repeated shaving in one area, and decreasing the shaving time and ensuring you get the points for 'best gift of the year', every time!
The Heritage Foil Shaver is available to buy exclusively from Boots for £149.99.
NEW! Below the Belt Grooming for Men Autumn / Winter 2018
FACEBOOK | TWITTER | INSTAGRAM
Below the Belt Grooming is dedicated to celebrating and protecting all aspects of a man's body; above and below the belt. Our uniquely-formulated products cater specifically for men's needs and achieve highly effective, yet gentle results. Looking forward to the new season we will see the launch of a series of new products and gift sets in perfect time for the festive season.
Available from September 2018
(For a list of stockists see :- btbgrooming.co.uk/stockists/)
Below the Belt Grooming for Men Anti-Perspirant Deodorant RRP £4.49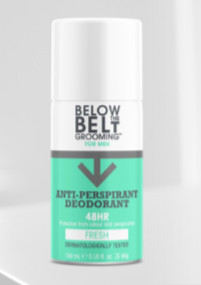 Below the Belt Grooming is venturing above the belt with our new Anti-Perspirant Deodorant. Providing up to 48 hours of protection against odour and sweat, with our best-selling Fresh fragrance to keep you smelling great and feeling dry all day. Designed for modern men with active lifestyles, the invigorating Fresh fragrance features crisp, outdoorsy oceanic top notes, with a woody base. For everyday use in armpit area after a shower. Strictly above the belt only! For intimate freshness, use Fresh & Dry Balls or Instant Clean Balls.
See more at :- btbgrooming.co.uk/anti-perspirant-deodorant
Collection Gift Sets RRP £12.00 Building on the success of last season's range, we offer two fragrance options, each featuring the hero product; Fresh & Dry Balls 75ml, and Instant Clean Balls 75ml.
(New gift sets will be available to purchase Fri 21st Sep)
Ideal for a first-time user, or to pair up on your favourite fragrance, both are at a wallet-friendly price point of £12.00 each set.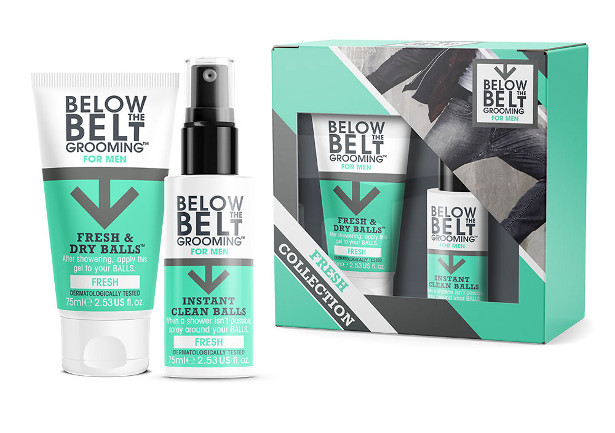 Active Triple Set RRP: £15.00 Stay fresh at the gym or any active sport with this Active Triple gift set.
Includes a full size 75ml tube of Fresh & Dry Balls in aromatic Active fragrance, must-have Sports Lubricant 50ml, plus an exclusive Below the Belt Grooming microfibre gym towel.
See more at :- btbgrooming.co.uk/gift-sets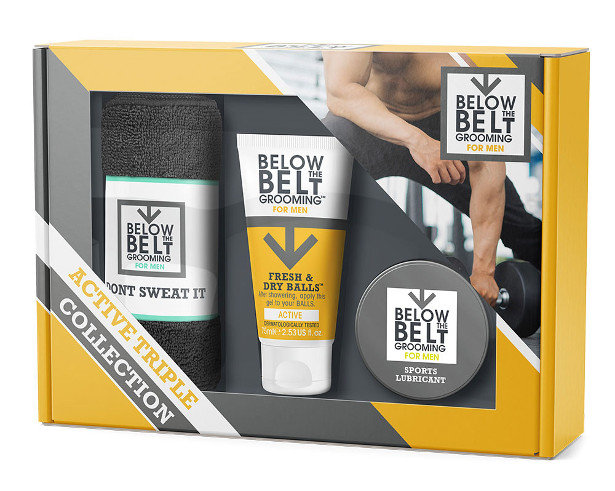 Ultimate Grooming Gift Set RRP: £19.99 Stay Fresh above and below the belt with this Ultimate Grooming set, featuring NEW Anti-Perspirant Deodorant, our hero product Fresh & Dry Balls, and take-anywhere Instant Clean Balls. Packed into an exclusive waterproof washbag, it's perfect for the gym or weekends away. All products in best-loved Fresh fragrance – crisp, oceanic top notes, with a woody base.
See more at :- btbgrooming.co.uk/gift-sets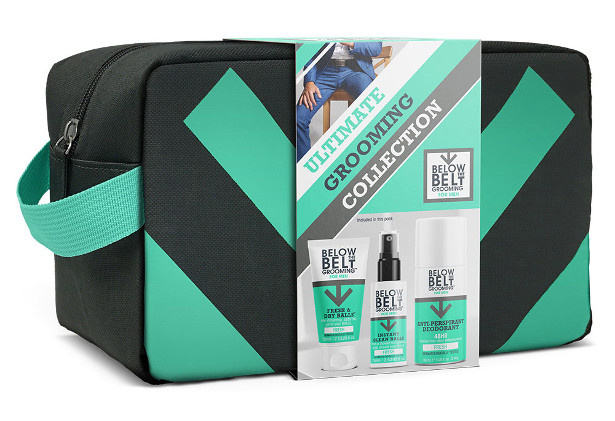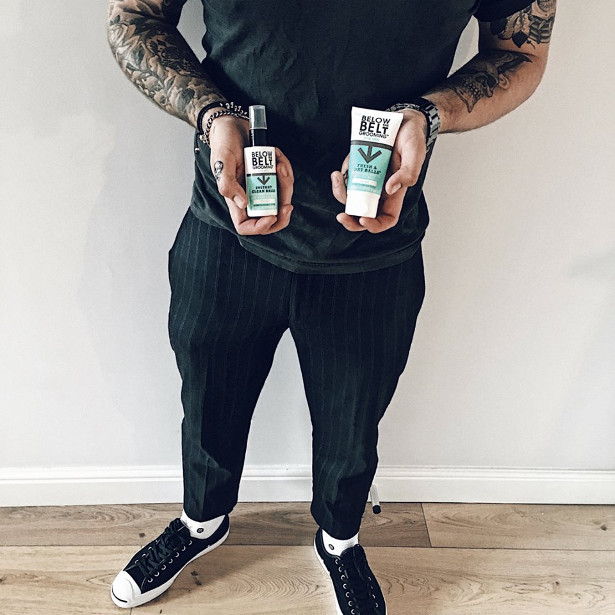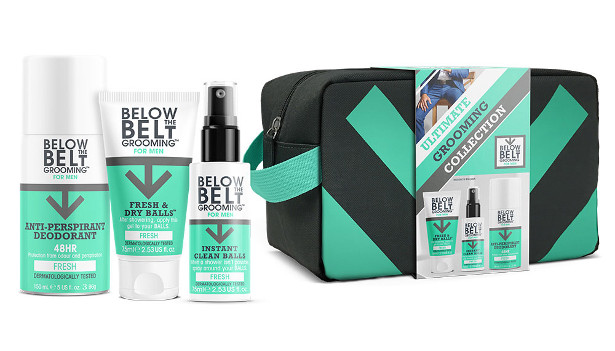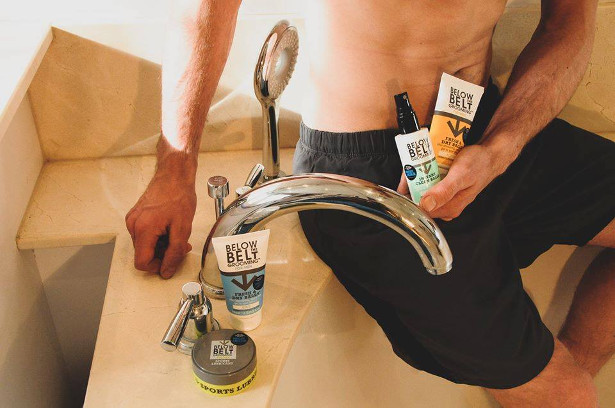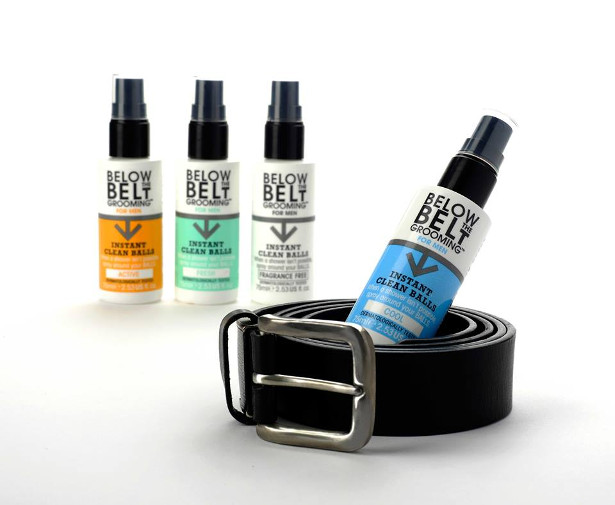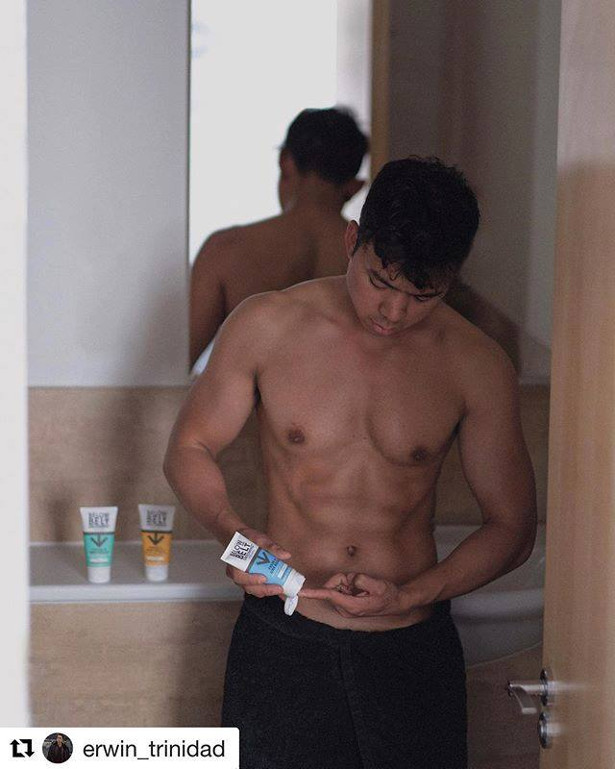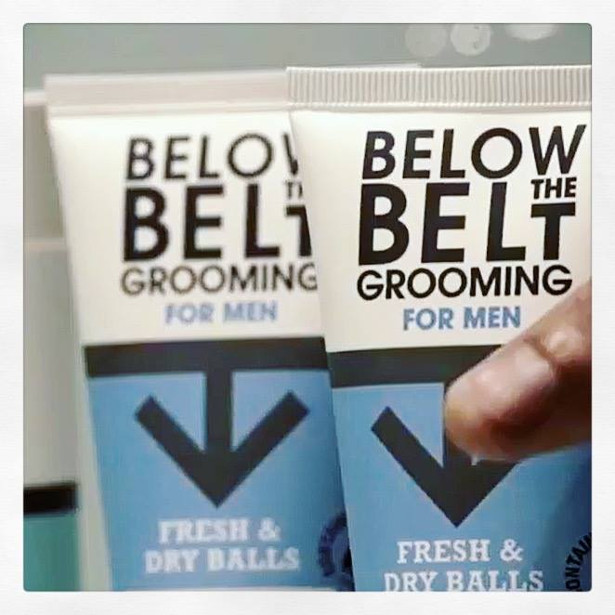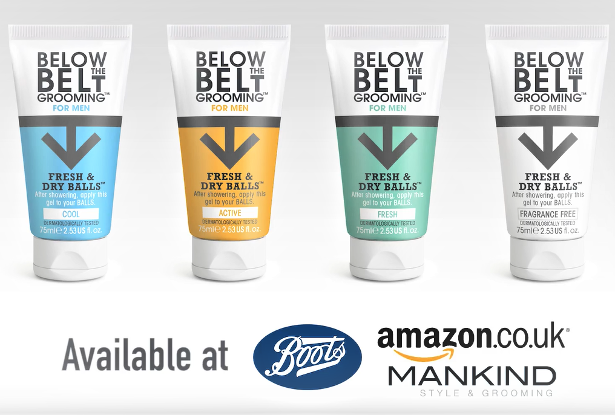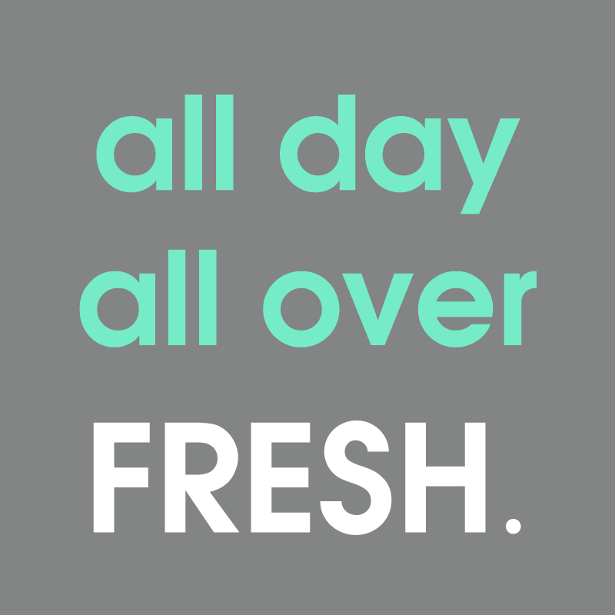 The Thule Subterra Toiletry Bag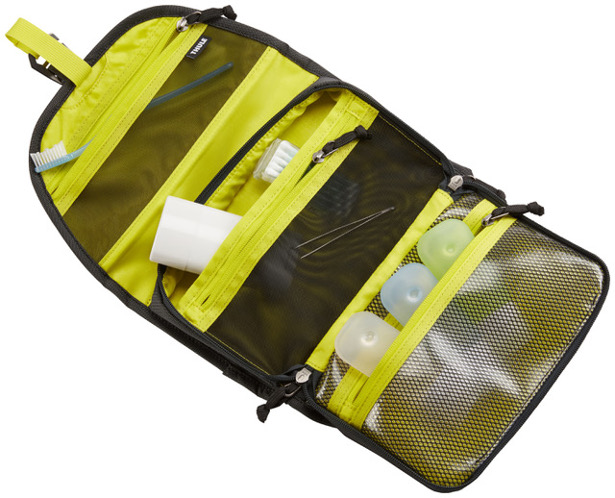 Lou Harvey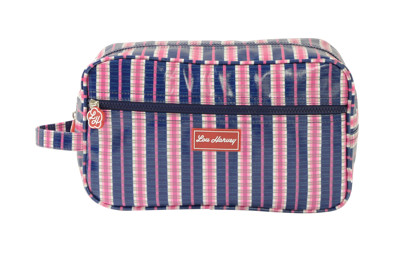 New Mindful Triathlon Holidays by Health and Fitness Travel
Searching for a mindful makeover in a dream destination? Look no further as whatever your wellness whim, clear some headspace and combine mindful living with a fitness practice for the ultimate mind and body experience. Health and Fitness Travel, the wellness holiday specialists launch their new Mindful Triathlon Holidays; a range of healthy holidays for the mindful and active traveller.

From oriental palm-fringed retreats in Thailand and secluded jungle stays in Sri Lanka to beachside tropical escapes in the Caribbean and luxury hotels fit-for-royalty in Spain, this new collection of Mindful Triathlon Holidays will be available in 15+ stunning locations around the world, offering an ideal wellness escape for the health-conscious traveller.
The term 'mindfulness' has become a major buzzword over the past few years as increasingly more individuals are realising that a healthy mental state can translate to tangible benefits in performance, stress relief, motivation, focus and self-confidence.
Combining exercise with mindful living, Mindful Triathlon provides individuals with the tools and skills needed to achieve just that, by focussing on a key sport or activity of interest, then tackling areas that need to be improved with a supportive mindfulness approach. With the help of leading health and fitness experts, individuals are guided towards greater body awareness and optimal well-being.
Mindful Triathlon Holidays are the perfect choice for active travellers looking to experience a comprehensive spiritual and body strengthening retreat, where in a little corner of paradise, they can invest in their mental health, physical skill and overall well-being.
Mindful Triathlon Holidays focus on the following three key elements:
Be Active
Personalised strength, sport and fitness training activities.
Choose from; Personal/ Performance Training, TRX Training, Nature Walks, Mountain Trekking, Functional Training, Tennis, HIIT, Cardio Jogging, Swimming & Boxing.
Be Mindful
Unwind and focus on your mind and body.
Choose from: Guided Meditation, Guided Mindfulness and Mindful Walks, Tai Chi, Qi Gong, Reiki, Yoga Nidra, Pranayama, Yin Yoga, Trataka, Ajapa Japa, Antar Mauna & Breathing Techniques.
Be Balanced
Discover authentic well-being through rebalancing activities and restorative treatments for both mind and body.
Choose from Balinese Massage, Abhyanga Massage, Oil Thai Massage, Reflexology, Lymphatic Drainage Massage, Osteopathy, Restorative Yoga, Pilates, Vinyasa Flow, Shirodhara & Crystal Healing.
For more information visit: https://www.healthandfitnesstravel.com/mindful-triathlon-holidays
For advice, guidance and booking visit www.healthandfitnesstravel.com or call 0203 397 8891
Flavagifts.com.au
Organic All Over Cream.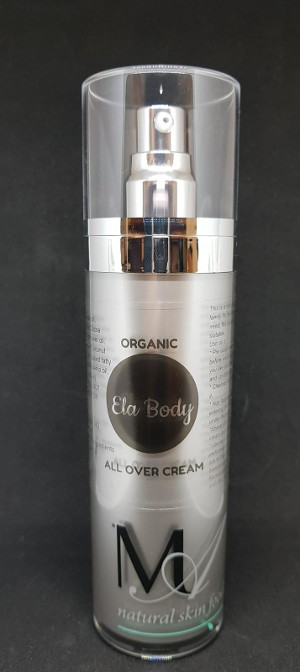 You can check out the product here https://www.flavagifts.com.au/organic-all-over-cream
Customers who use the cream have had amazing results including:
Managing stretch marks during pregnancy
Using the cream after swimming – a customer uses this in her daughter's hair after swimming and her hair has regained its shine.
I have personally used the cream with my 5 week old to control the milk pimples and have used it as a baby wash as well as a moisturiser.
The cream can also be used as a body wash as well as a shaving cream
It can also be a great makeup remover.
 It has gained great interest in the travel circles as a product which reduces the need to carry multiple beauty products.
In addition we recommend adding the 100% Organic Argan Oil to the All Over Cream. This also has plenty of uses including:
For your hair
As a moisturiser. This stuff doesn't "sit" on your face so you won't get that oily looks
Use as a gentle acne killer
Apply to skin after sun exposure
Fight eczema with its natural anti-inflammatory compounds
Eliminate pesky razor bumps
Another new product (which we have already sold out of and getting our second stock) is the Organic Magnesium Cream and Magnesium Oil. These have been popular with people from all walks of life especially give how common it is to hear of people experiencing aches and pains due to everyday fitness or managing injuries.
See more about the magnesium cream and oil here: https://www.flavagifts.com.au/ela-body-magnesium
LANÁTE is a dermatologically developed dual face and body cream that works to revitalise the appearance of the skin by removing rough skin on areas such as the feet, knees and elbows and on the surface of the face, softening the appearance and feel of the skin.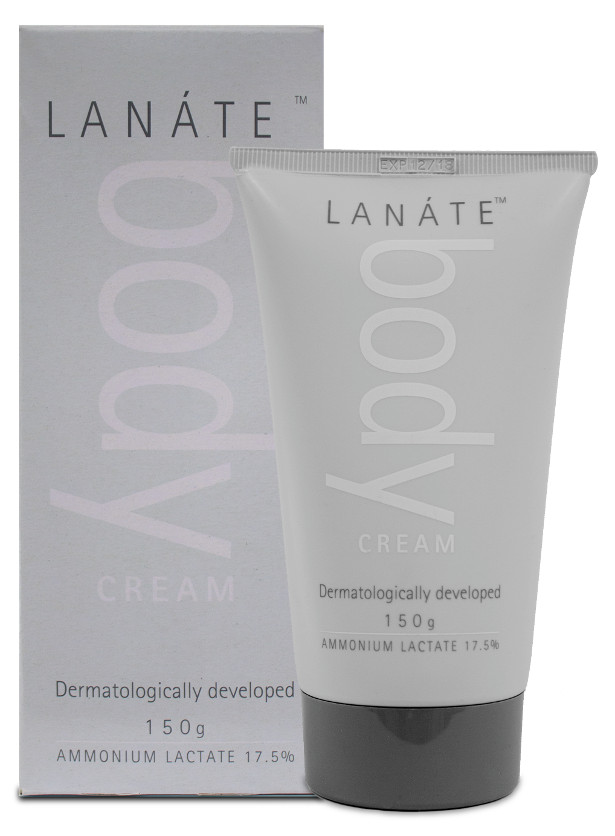 FIGHT THE VISIBLE SIGNS OF AGEING! WITH YON-KA FOR MEN AGE-DEFENSE…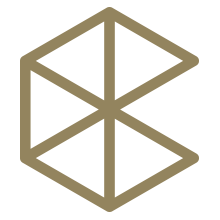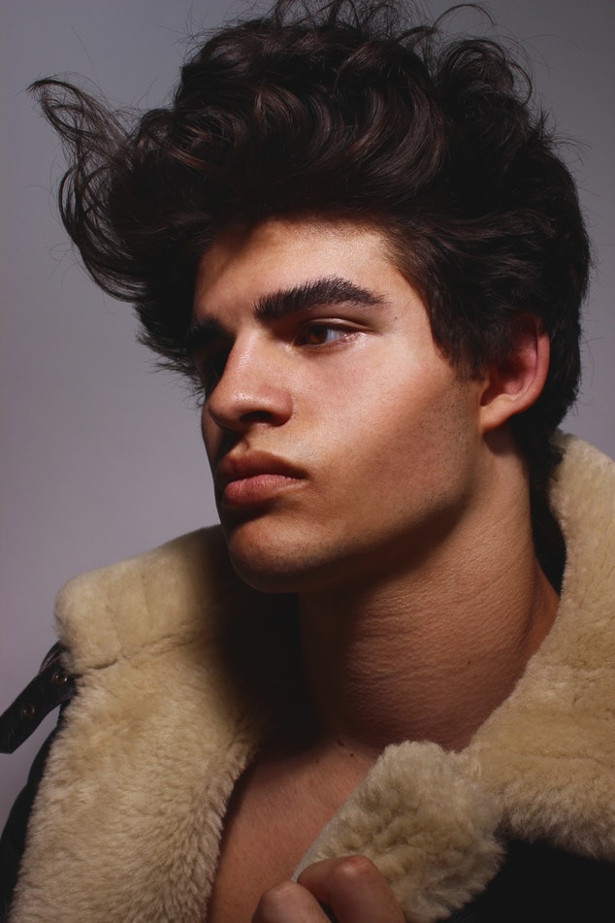 TWITTER | FACEBOOK | PINTEREST | GOOGLE+ | INSTAGRAM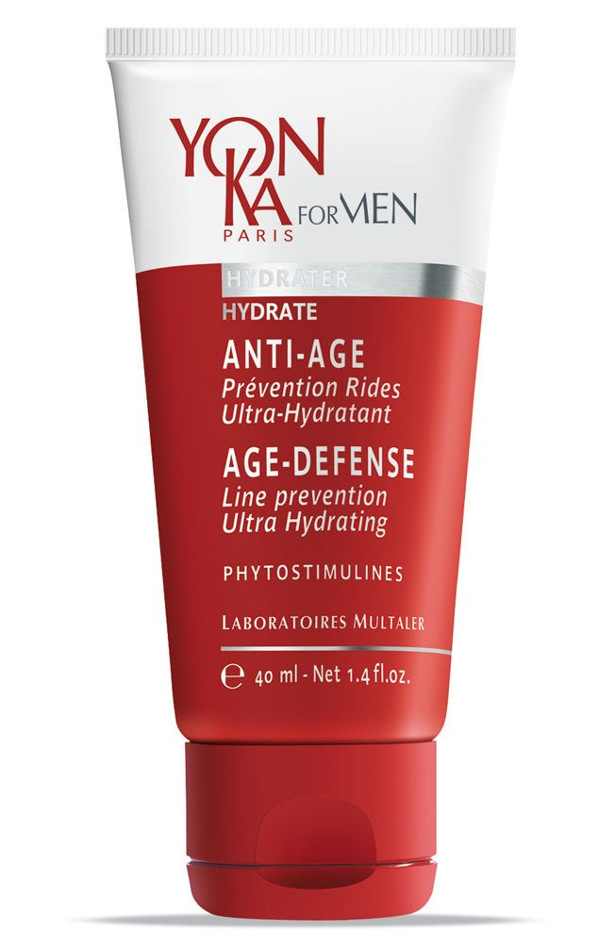 Tired of fine lines and wrinkles? Fight the visible signs of ageing with Age-Defense by YONKA for MEN, an ultra-moisturising gel-cream that delays the effects of ageing by infusing intensely hydrating anti-oxidants to soften fine lines and wrinkles. THE QUINTESSENCE OF ANTI-AGEING This paraben-free specialist treatment for the unique properties of men's skin is formulated with YON-KA Quintessence, a signature blend of 5-essential oils inherent in every YON-KA formulation. Including Lavender, Geranium and Rosemary, this potent combination actively revitalises and restores balance to the skin for a younger, smoother looking complexion.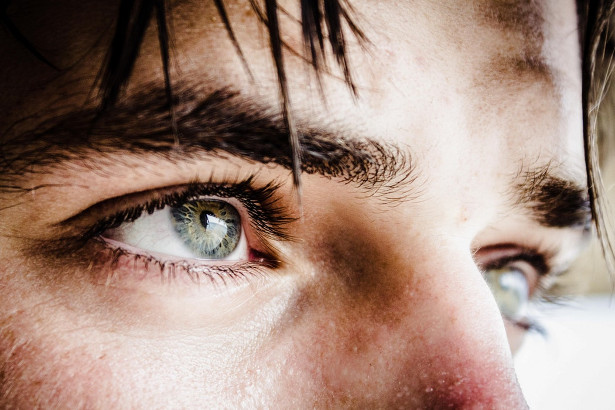 Suitable for all skin types, Age-Defense provides a targeted anti-ageing response with proven, visible results. Tighten your skin with Geranium, add firmness with Patchouli and boost moisture with Lavender for a plumper, more youthful appearance. This gel-cream formula actively works to heal skin irritations whilst its anti-pollution properties actively shield your skin from environmental and lifestyle factors that contribute to premature ageing. This revitalising formula naturally restores the skin's balance and re-energises it with a clinically proven hydration boost of +115% just 2-hours after application.
DIRECTIONS FOR USE: Apply every morning after cleansing and shaving for ultimate daily hydration and again before sleep for a stronger anti-ageing action overnight. RRP: £44.00 Available at www.chill-cabinet.co.uk Age-Defense is part of the YON-KA for MEN grooming regime formulated exclusively for men.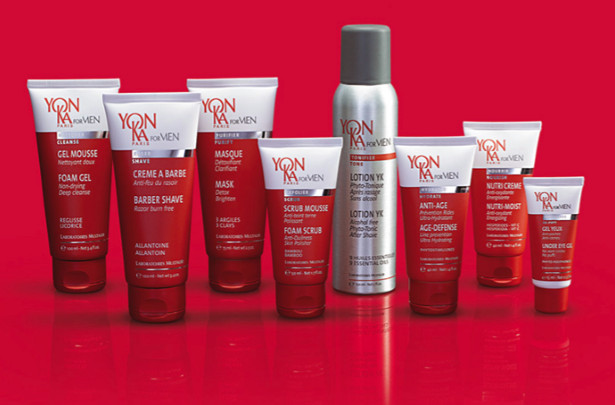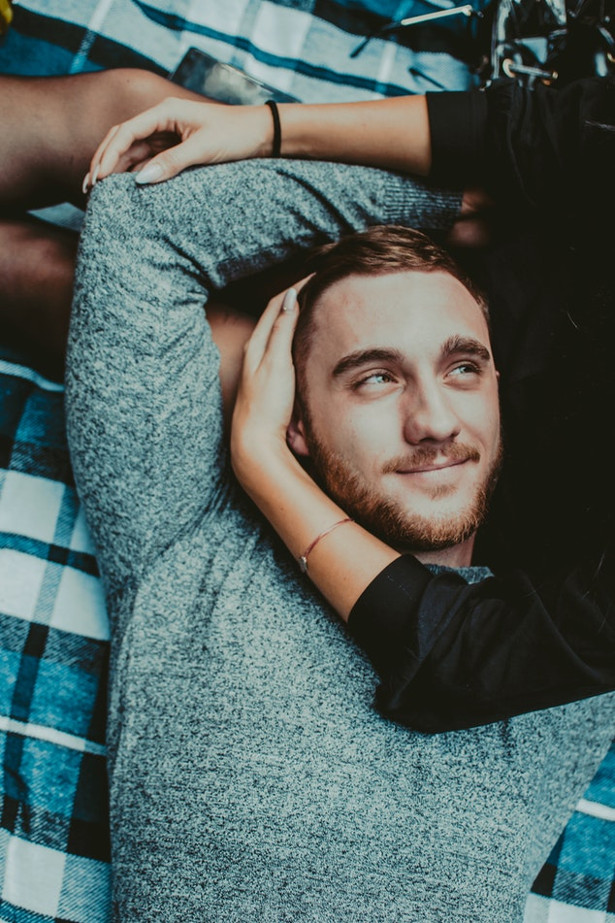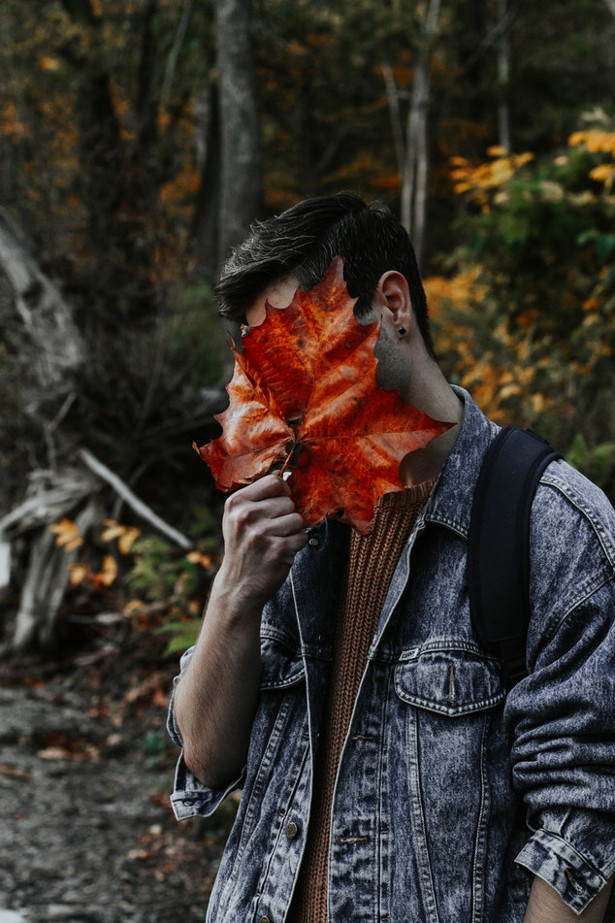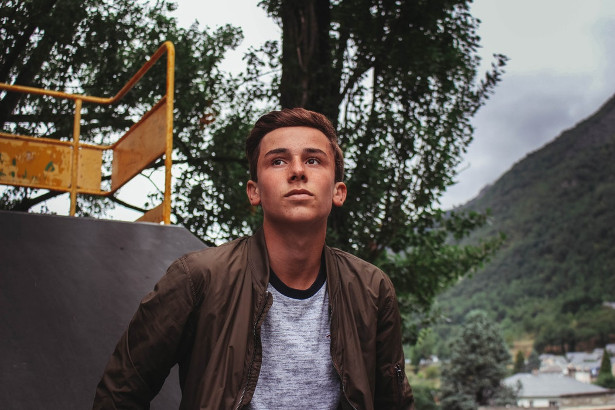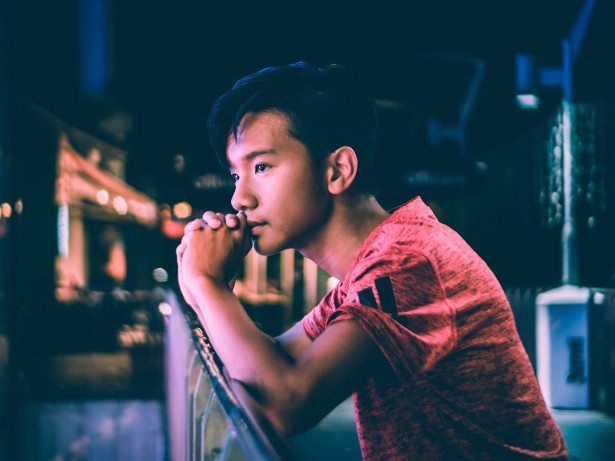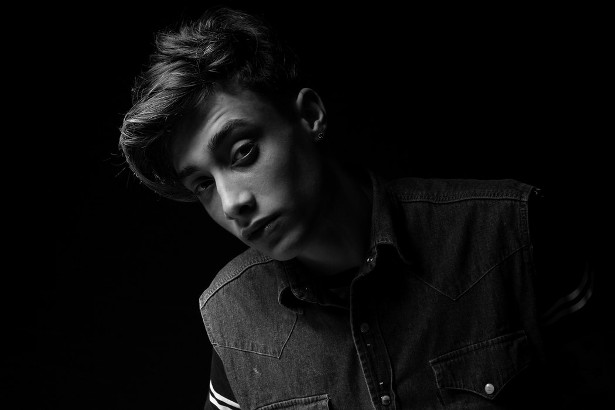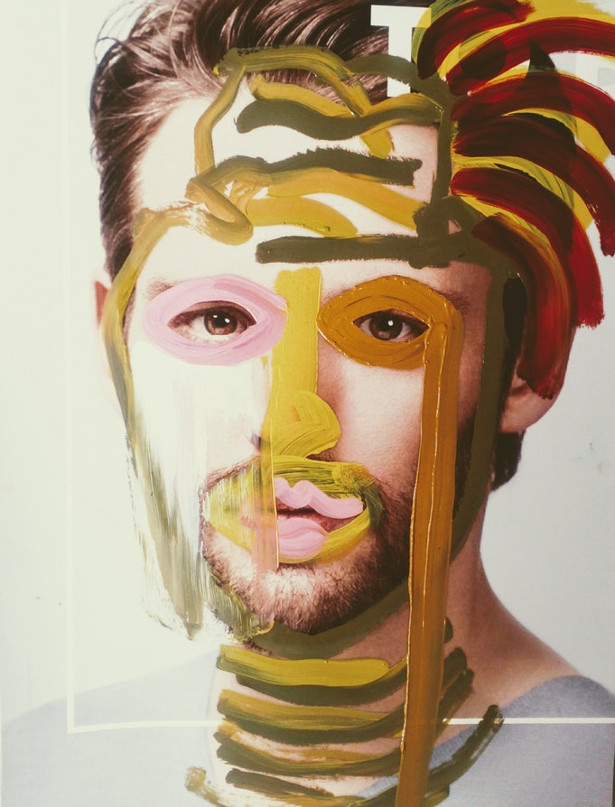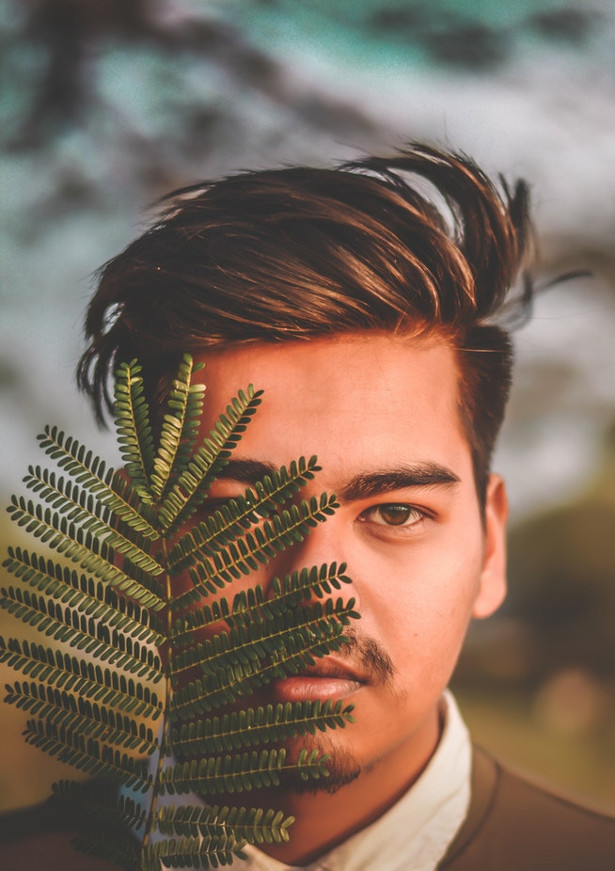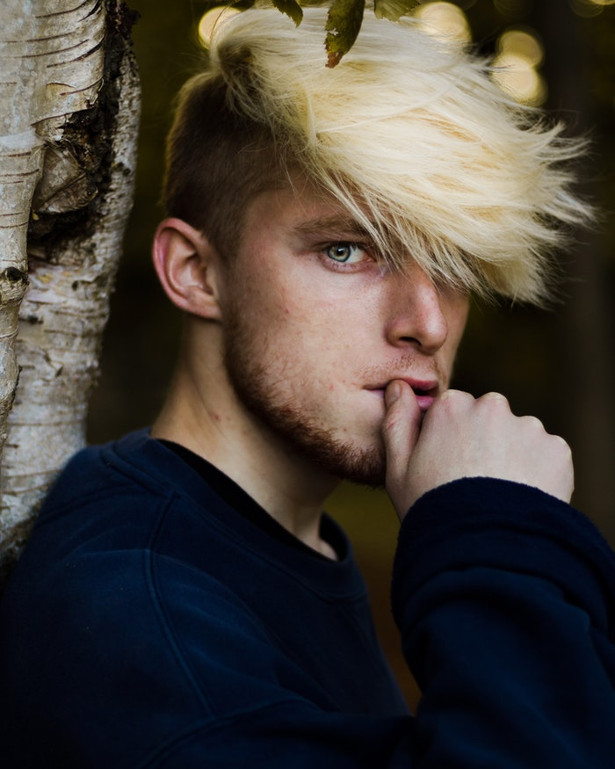 Bolin Webb
 Luxury grooming brand / design led razors.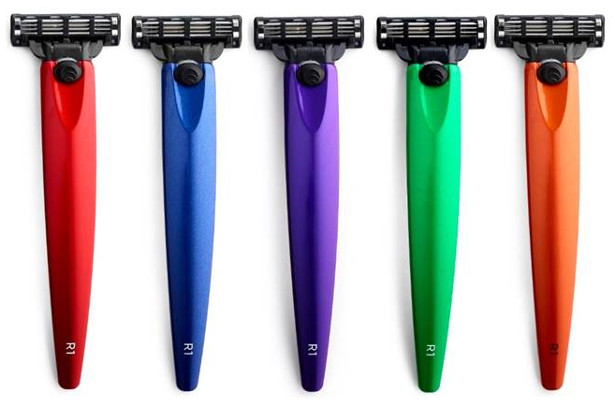 Just launched is the special edition Metallic range. Five new metallic colours in red, blue, green, orange and ultraviolet, all share a unique metallic finish and the design of the original R1 and R1-S razors; beautiful smooth lines, a balanced and tactile handle with a unique curve and a high quality shaving performance. The razor is compatible with Gillette Mach 3 blade and is presented in an attractive gift box.
The young British brand with a flair for distinctive design turn an everyday experience take inspiration from the automotive world. The Midlands based company has won several product design and branding accolades since its launch in 2011 and won Germany's prestigious "Best-of-the-Best Red Dot 2017" product design award for its tactile razor case made of silicone.
Nothing Beats a Fine Shave
www.shavingworld.com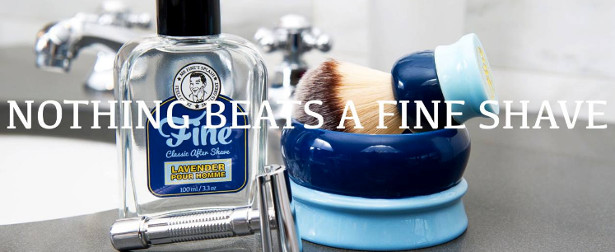 Fine Accoutrements specializes in classic wet shaving products & supplies for men who've re-discovered the sublime benefits of this time-honored practice. Drawing on our own journey away from today's mindless mass-market shaving approach, we found inspiration in vintage products that could be brought back to life with the right amount of TLC and a little elbow grease. After years of perfecting the right amount of old and new, the results are truly "Fine Accoutrements" – all of which feature top performing formulas or designs updated with new fragrances, materials, and/or manufacturing processes. We invite you to explore our expanding lineup of traditional men's gr ooming supplies, and discover why.
EverSmile WhitenFresh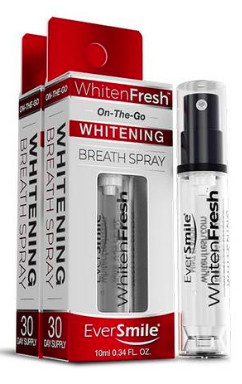 EverSmile has created WhitenFresh, a product that comes in a small airless spray bottle that can be carried in your pocket. It has been specially designed to whiten teeth, get rid of bad breath, and kill germs at the same time. Plus, it's something that has been formulated so it won't cause sensitivity. It can be used up to six times per day. EverSmile products use patent pending EverClean™ technology, which cleans and whitens using proprietary surfactants, solvents, and hydrogen peroxide. It br eaks up organic stain particles that discolor the teeth and dental appliances. Each day we eat and drink things without giving a second thought about the impact it may have on our teeth or breath. What we eat and drink can negatively affect the color of our teeth, as well as the freshness of our breath.
NIVEA have recently launched a brand new team of six products called DEEP – which are formulated with black carbon.
The range combines powerful protection and unique scents, allowing men to feel fresh and confident in any situation.