FACEBOOK | INSTAGRAM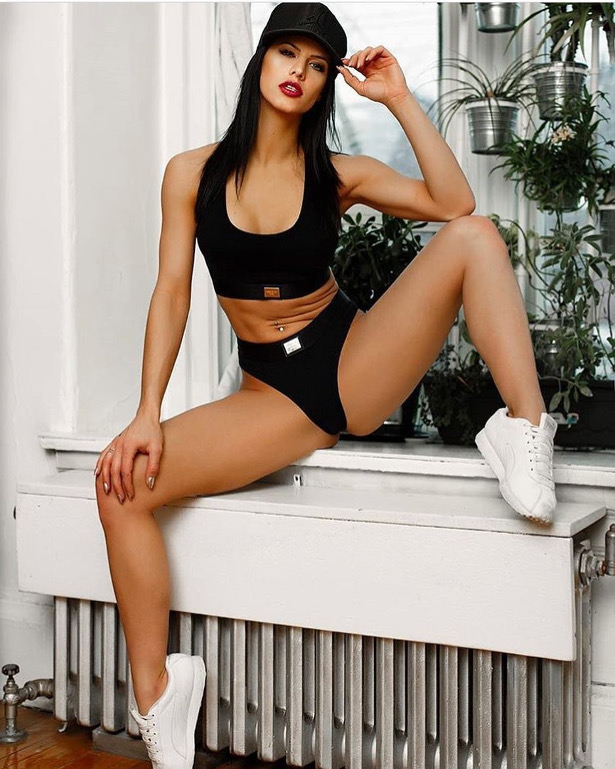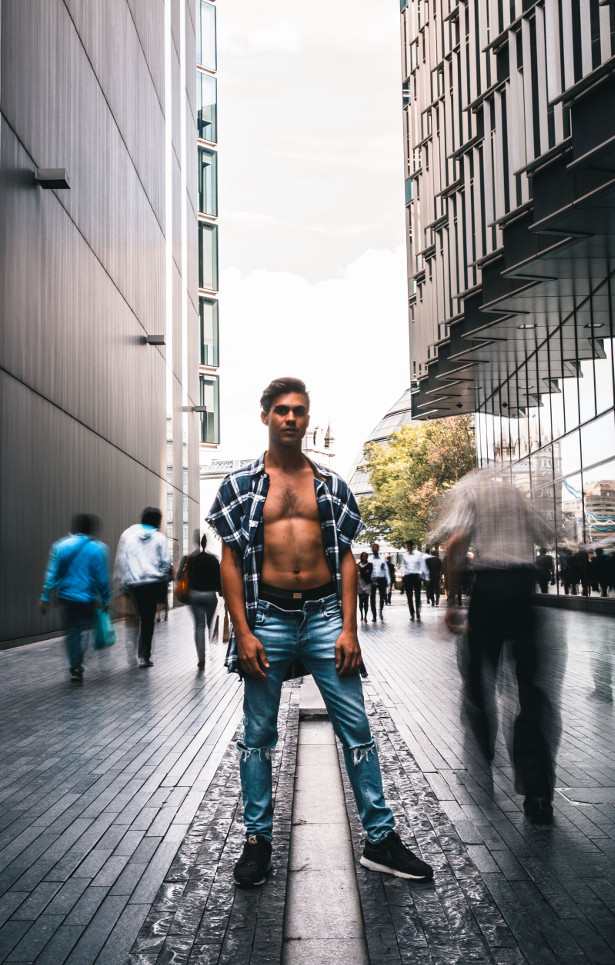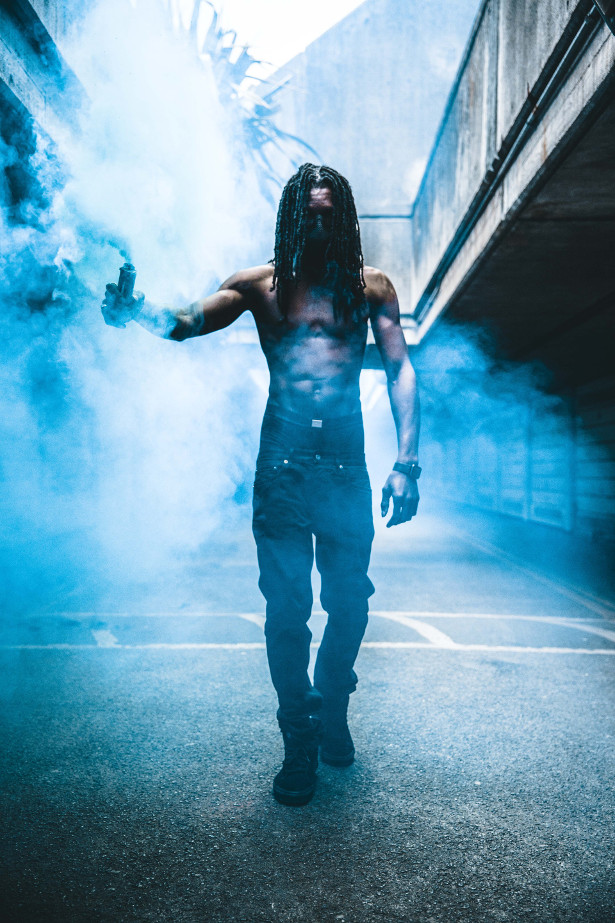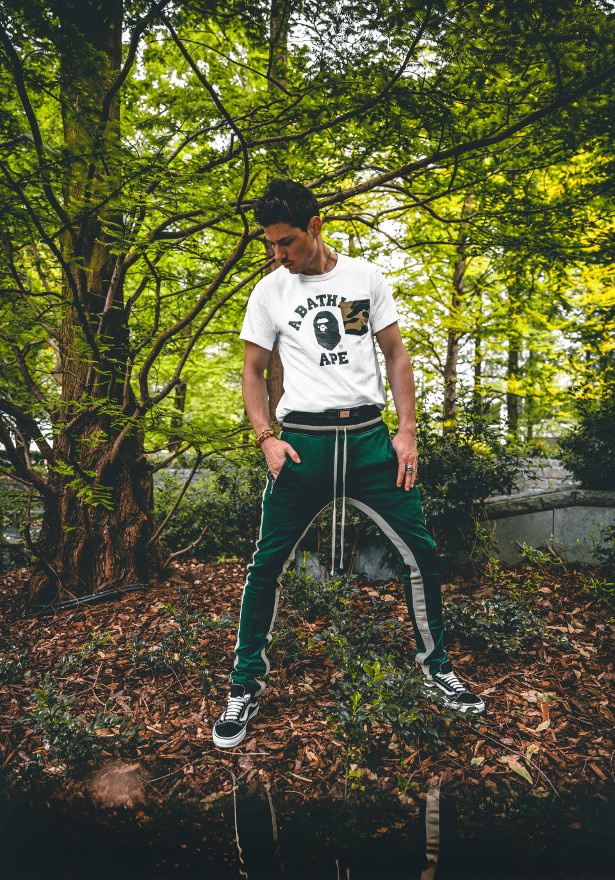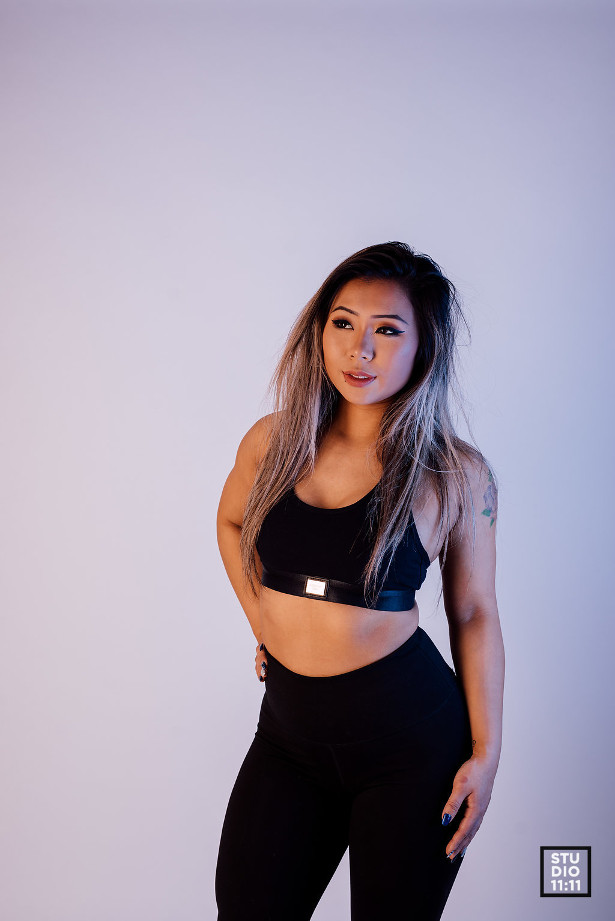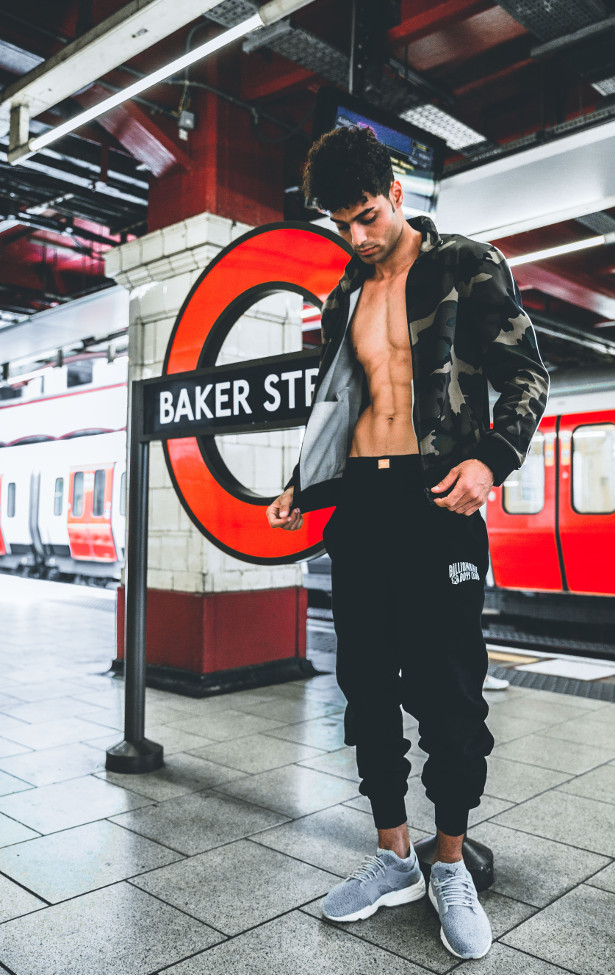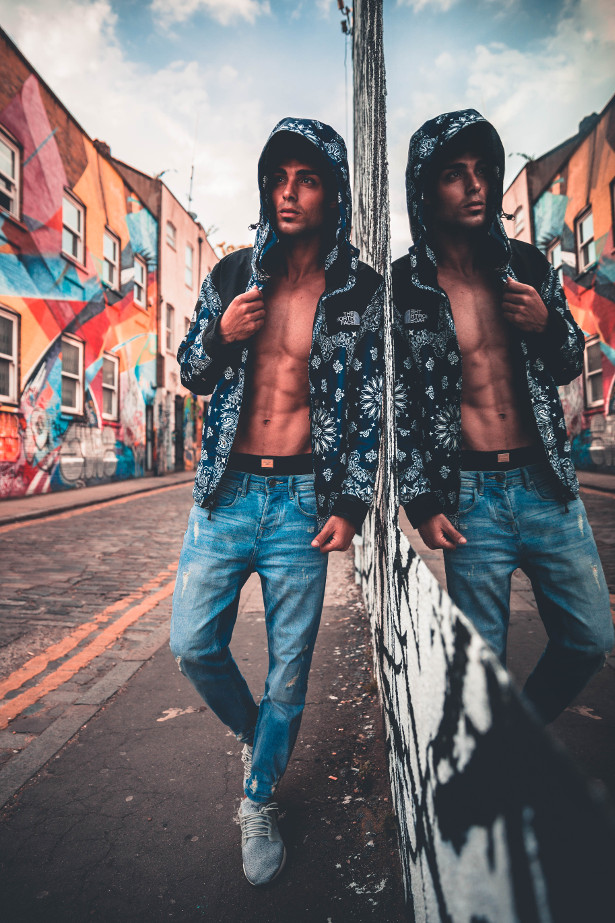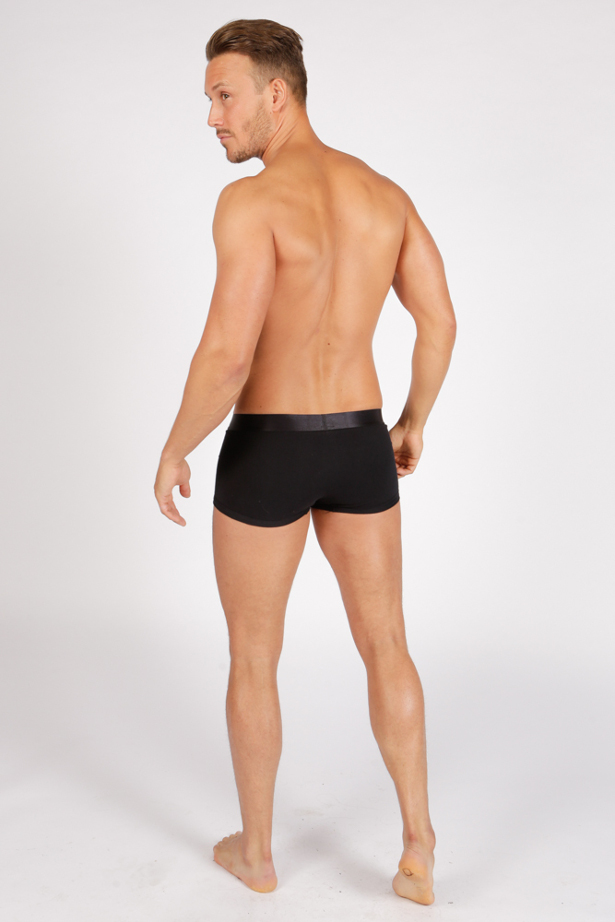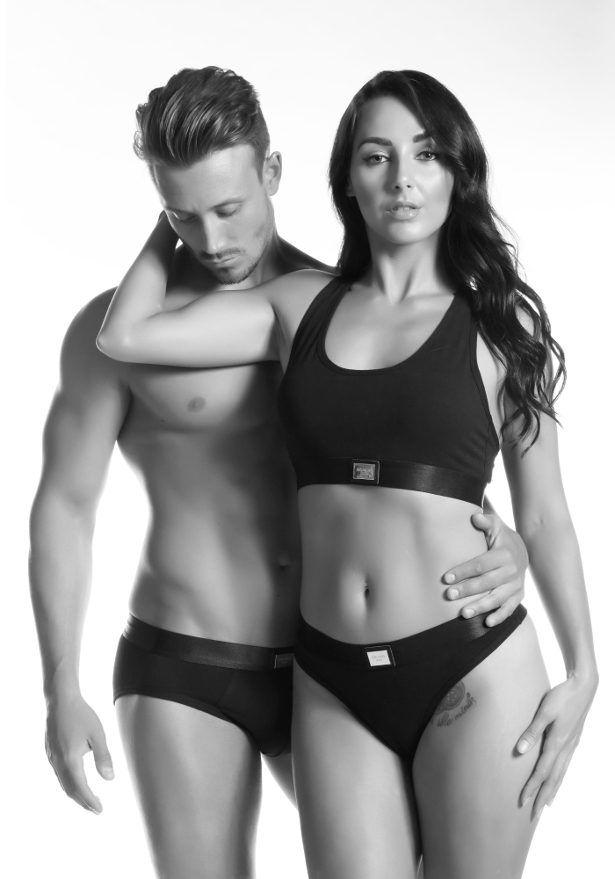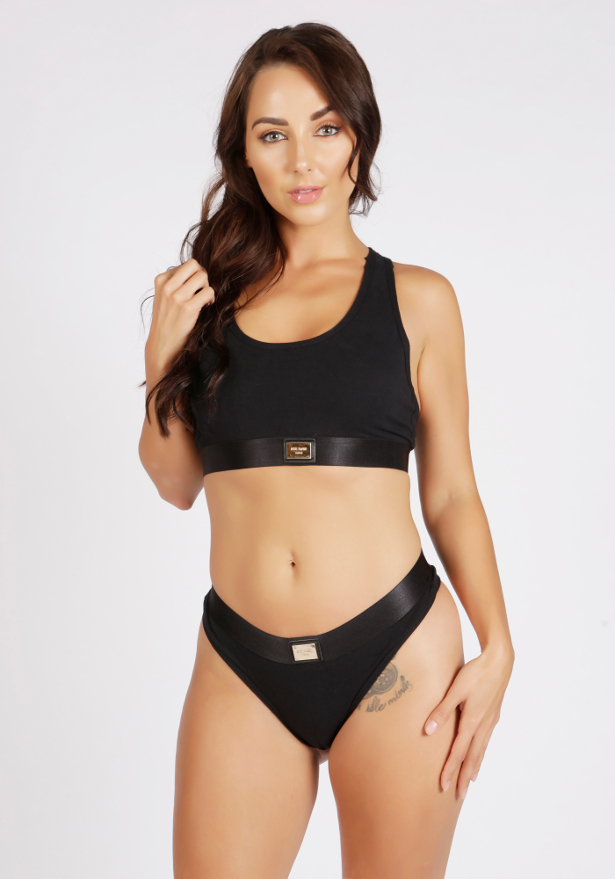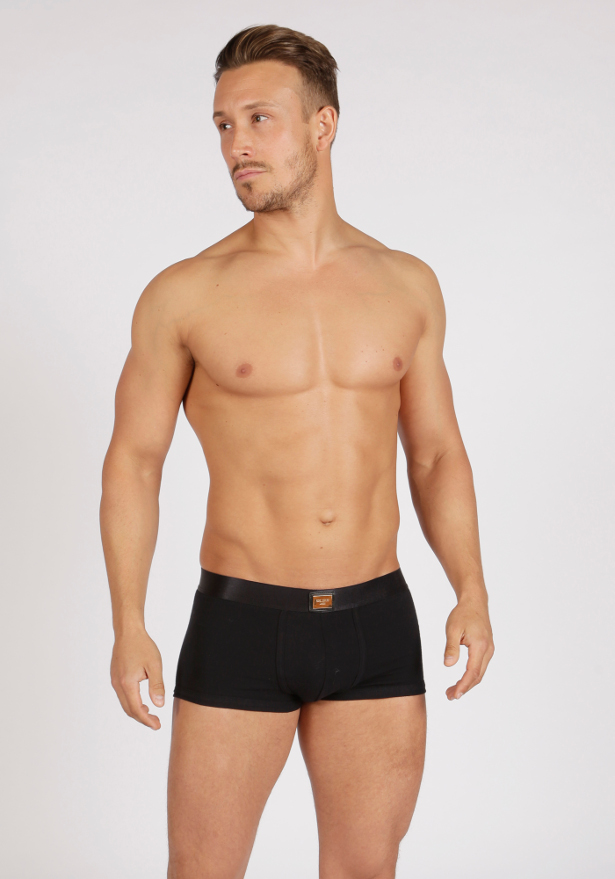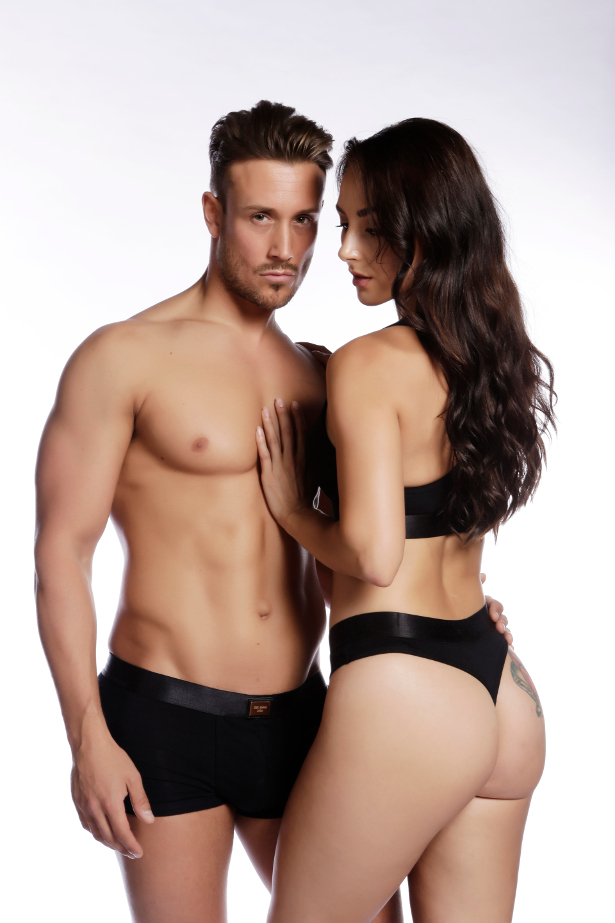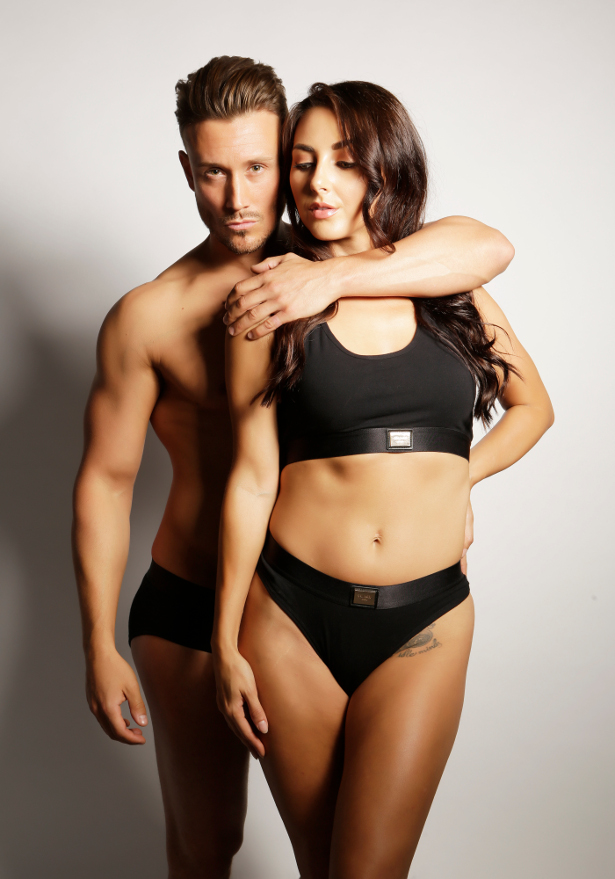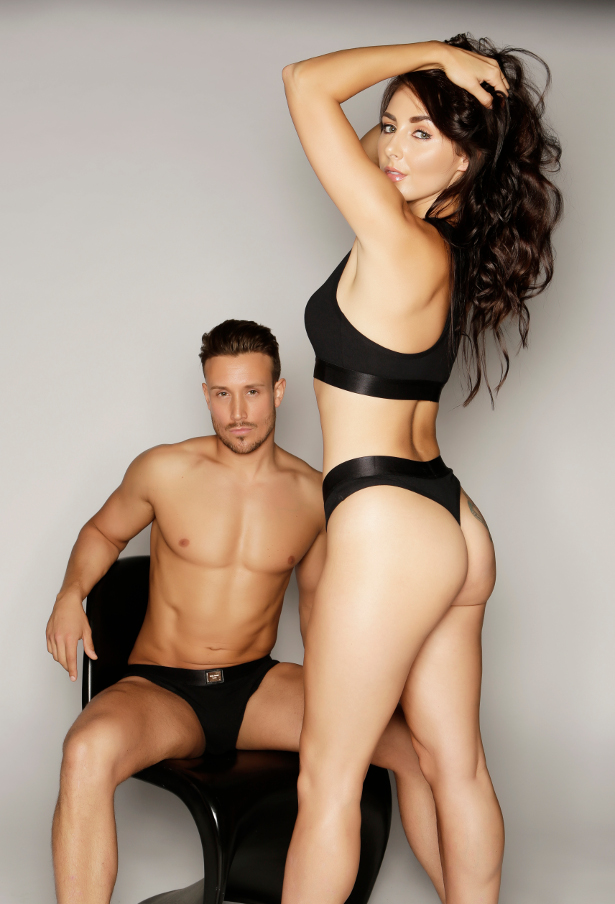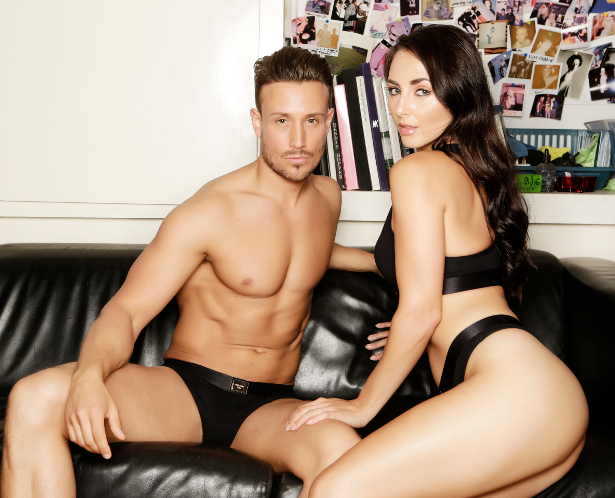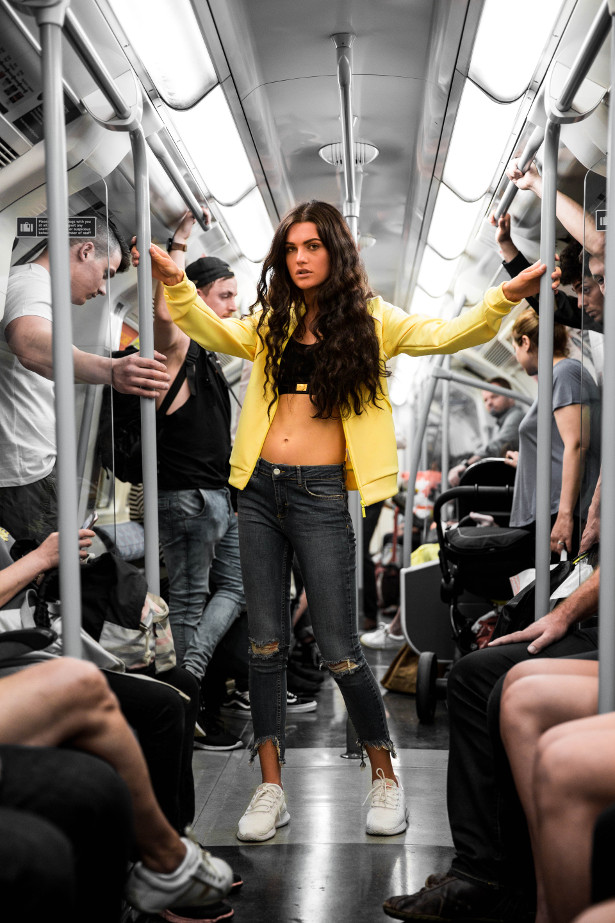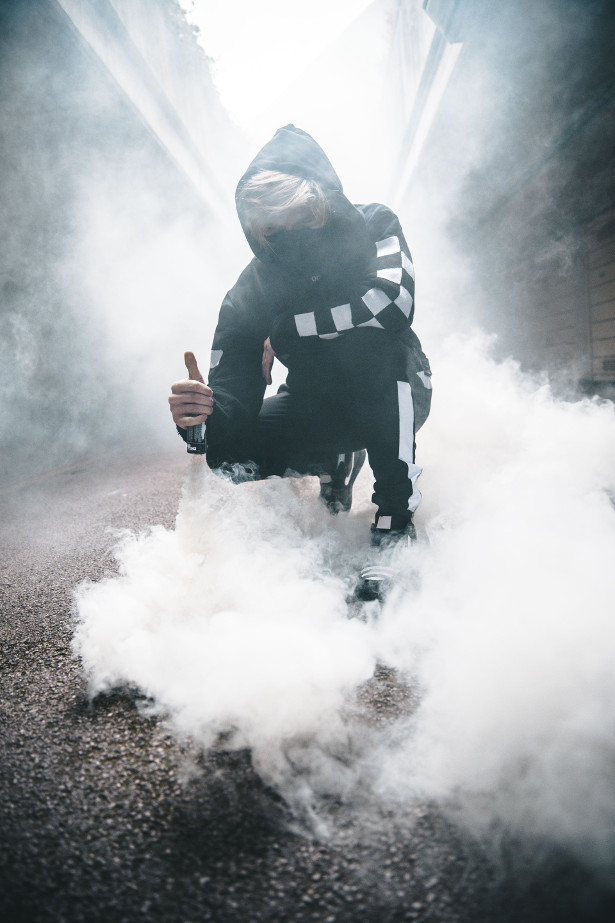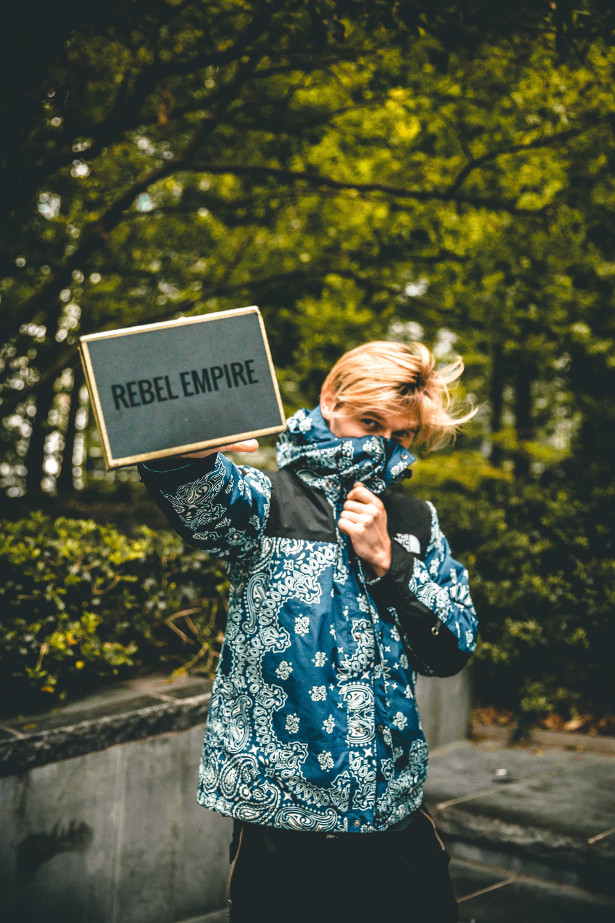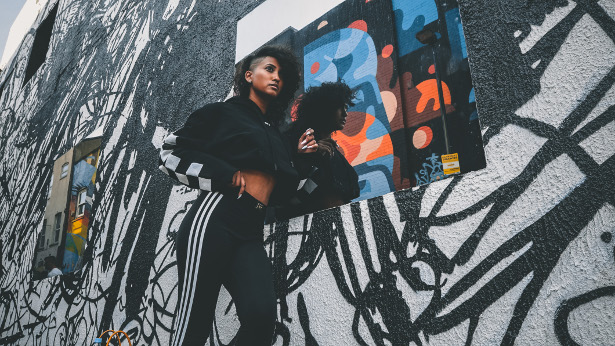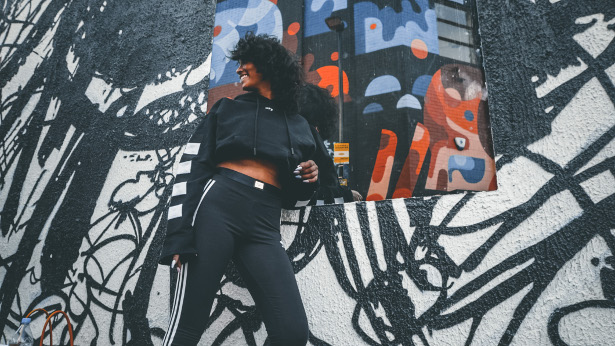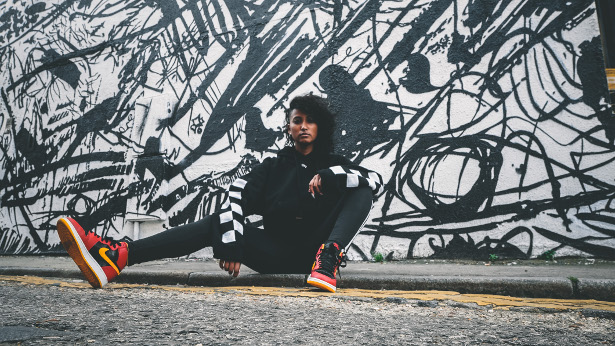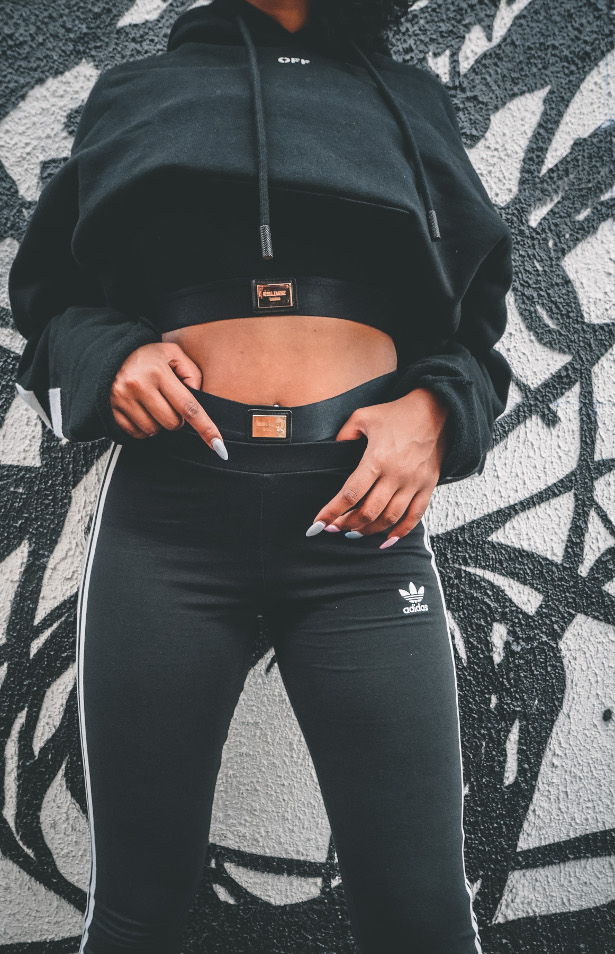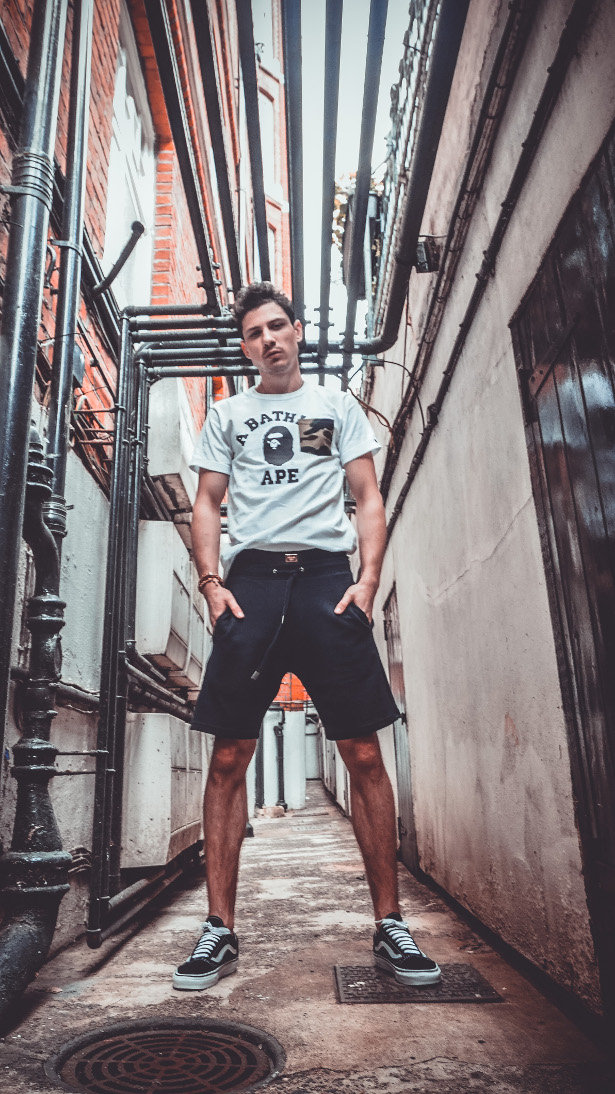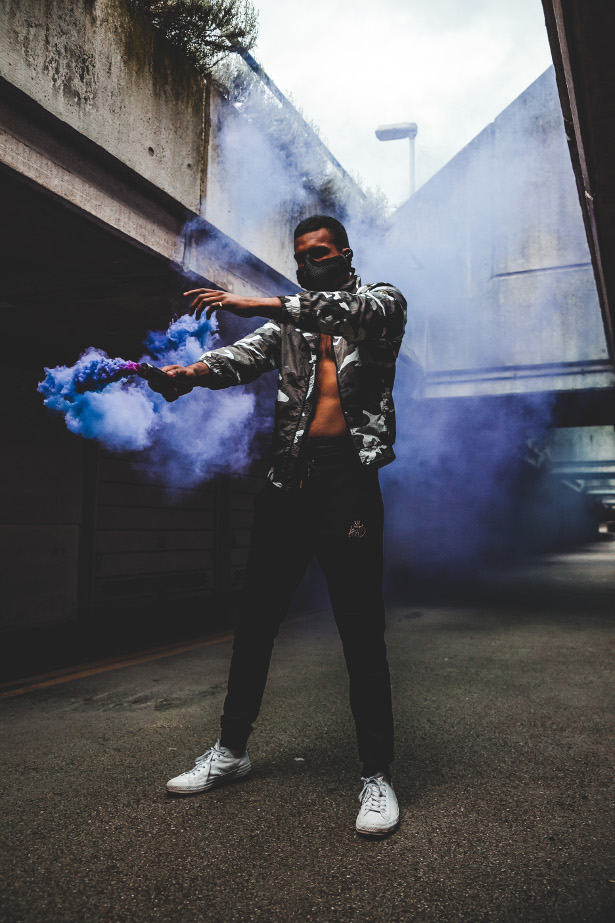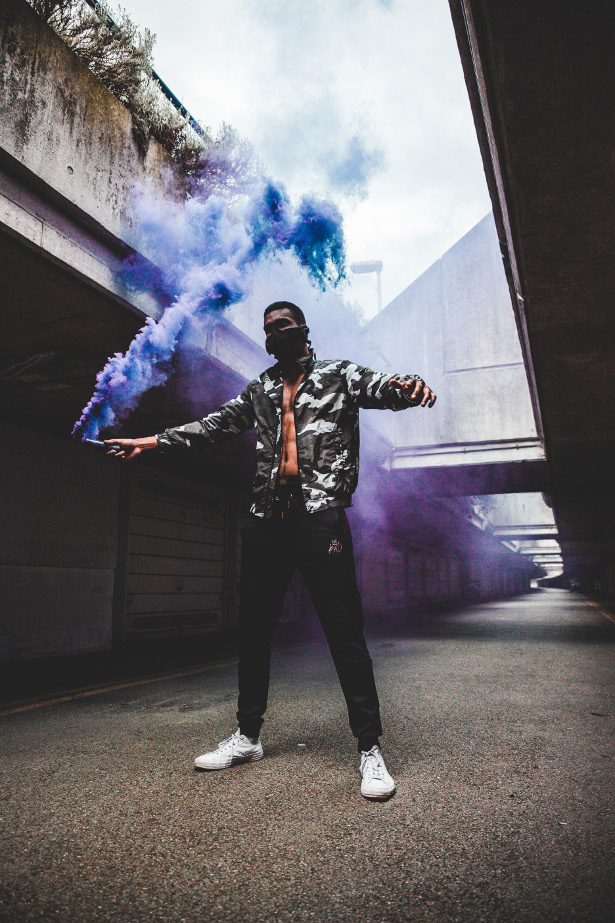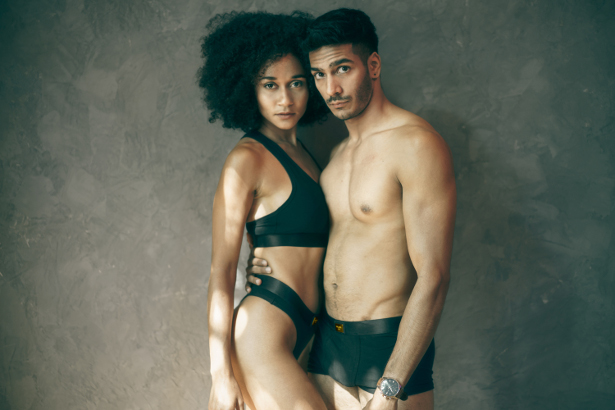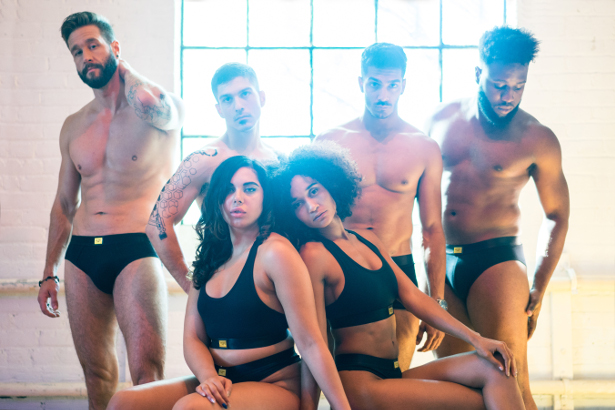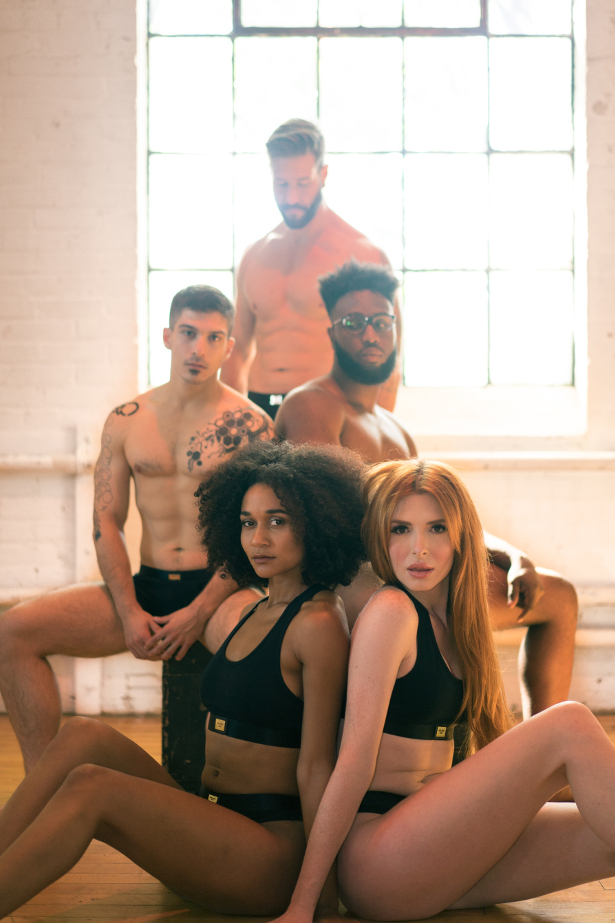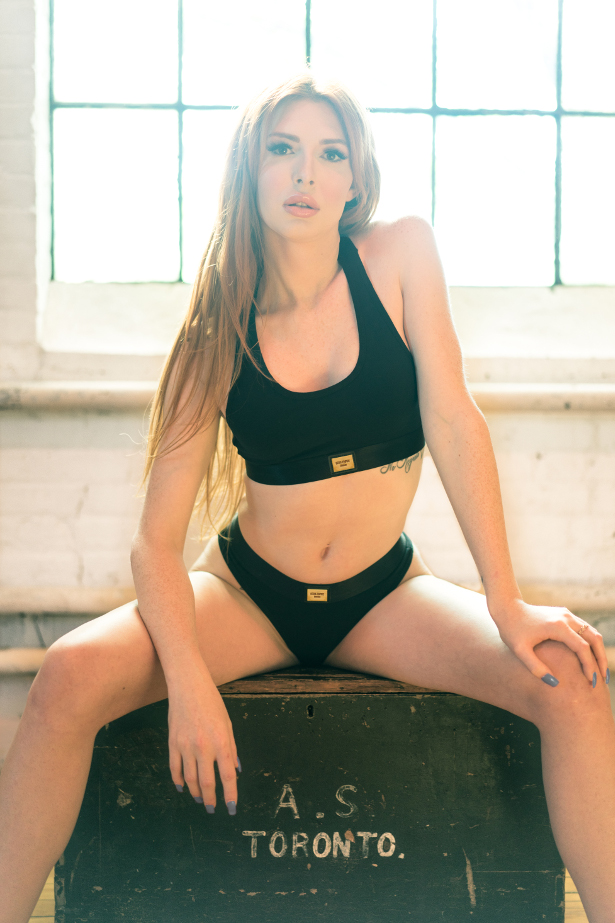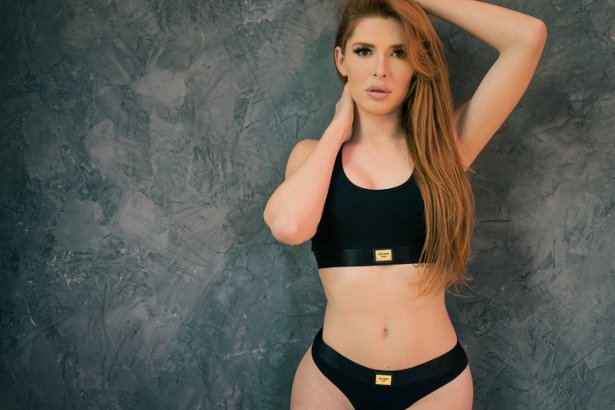 THE SUBSTANCE TO YOUR STYLE. TED'S NEW GROOMING RANGE NOW AVAILABLE. www.tedsgroomingroom.com
INSTAGRAM | FACEBOOK | TWITTER | PINTEREST | YOUTUBE
Make Ted's face wash and moisturiser part of your daily routine for deeply cleansed and moisturised skin.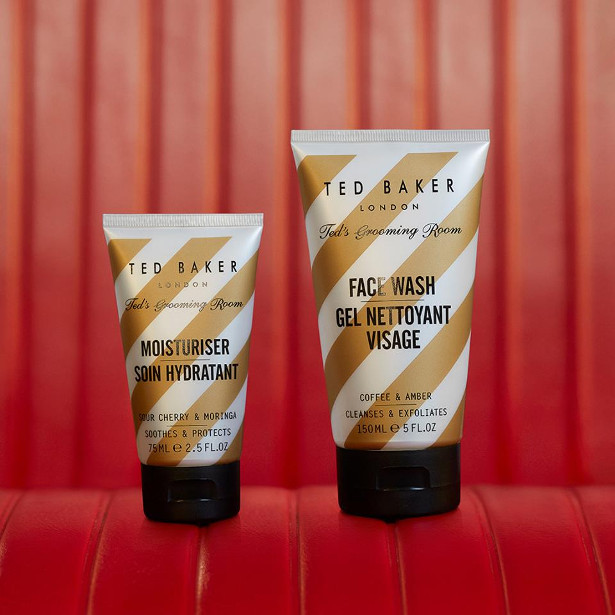 Feel fresh, stay moisturised and keep that new haircut & beard tidy!
Follow the link http://ow.ly/IC0230klh9d and check out Ted's Grooming range of products.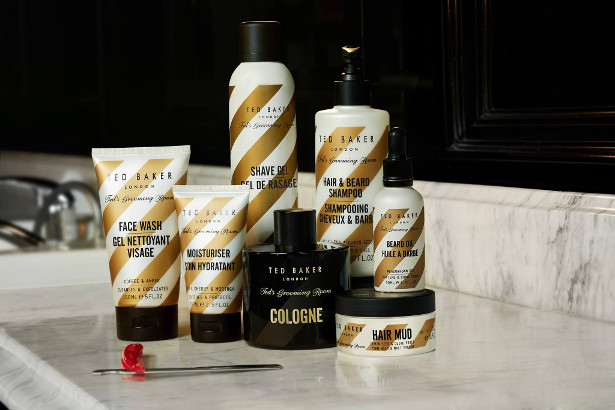 Hello Monday! Start your week by moisturising your skin as part of your morning daily routine. Visit our website https://www.tedsgroomingroom.com/shop#product_list to check the full range of Ted's Grooming Room products.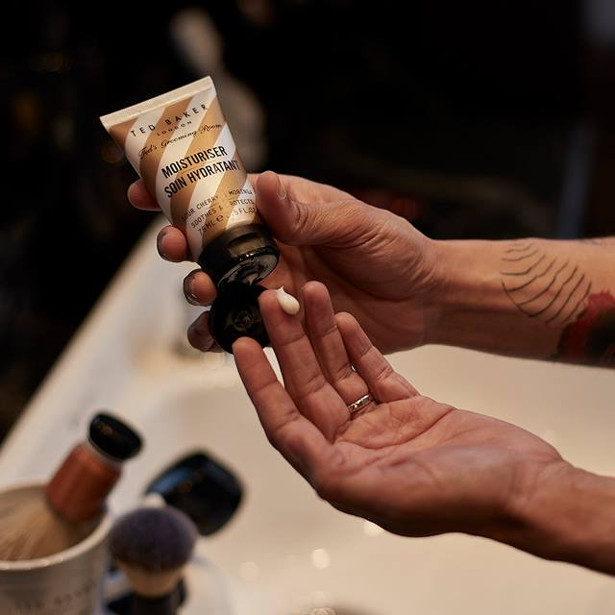 Do you want to feel fresh and sharp and look like you just got out from the barber shop? Find out all about Ted's Grooming Room product range in store or visit our website https://www.tedsgroomingroom.com/shop#product_list
#Tedsgroomingroom #tedbaker #groomingrange #mensgrooming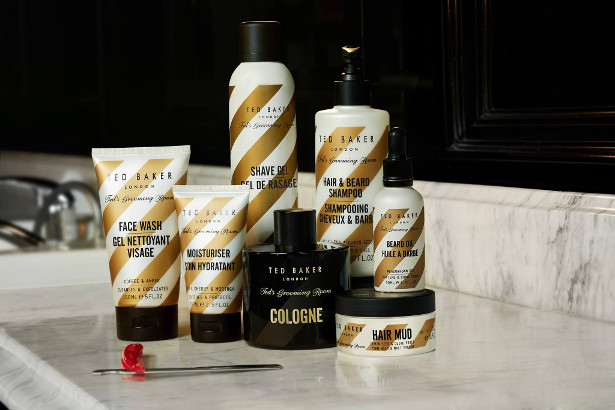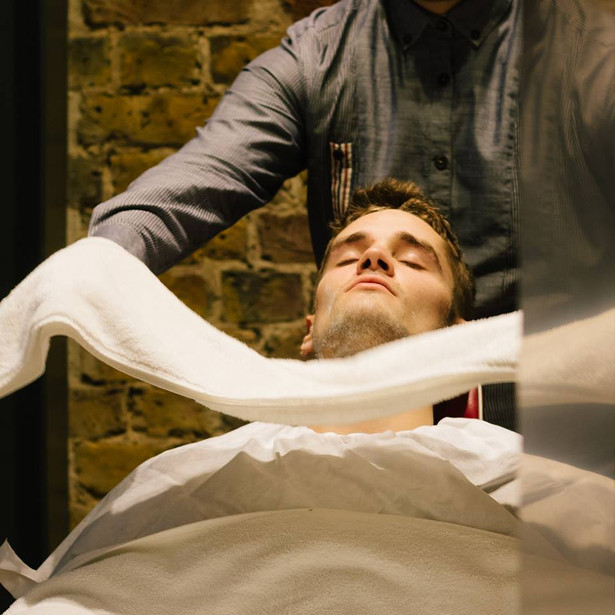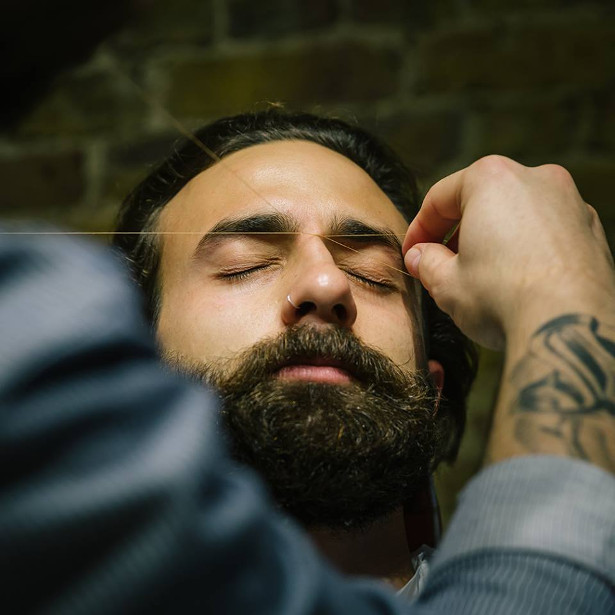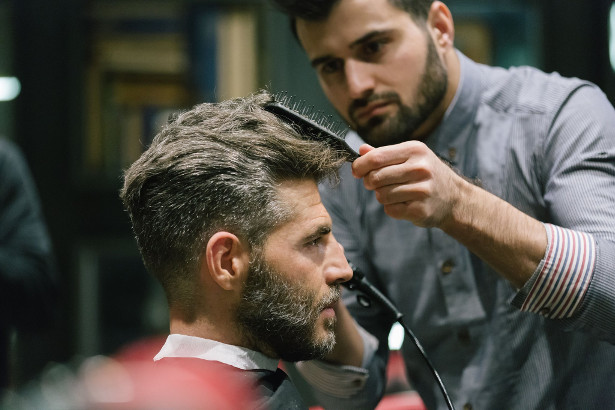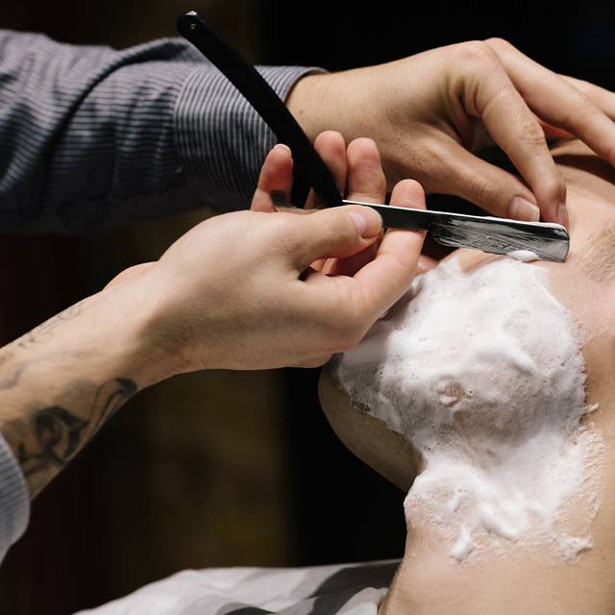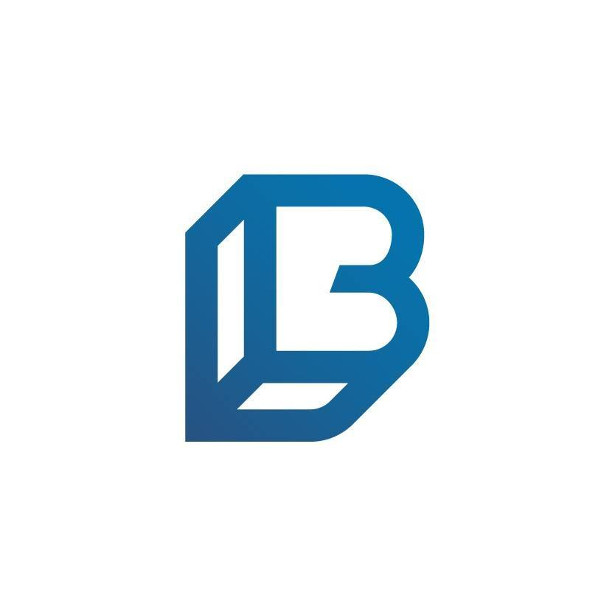 The Perfect Smile. Delivered. Try us at www.brushbox.com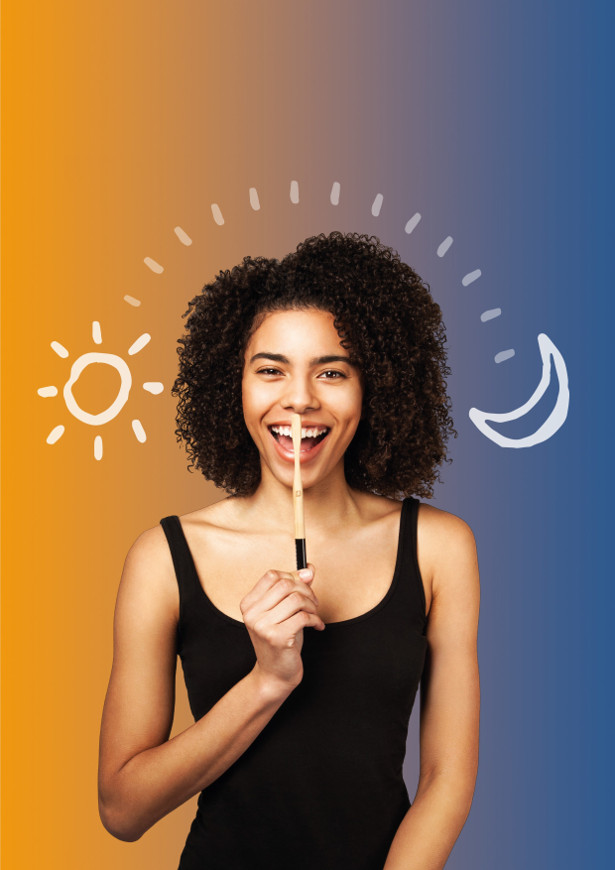 Brushbox (www.brushbox.com) is the UK's only subscription box service providing a simple, convenient way to ensure a healthy mouth & a sparkling smile. It's perfect for those with a busy lifestyle who care about their wellbeing and want to ensure that their own, and their family's oral health will be looked after for life.
Essentially, Brushbox deliver awesome toothbrushes – including eco-friendlyBamboo Toothbrushes – direct to your door, right when you need them.
They have a Buy 1, Give 1 model whereby for every toothbrush they sell they donate one to a child in need (through their partnerships with worldwide oral health charity Dentaid, and also via the Ronald McDonald House charity) so there is a great Socially Responsible angle for everyone to get behind.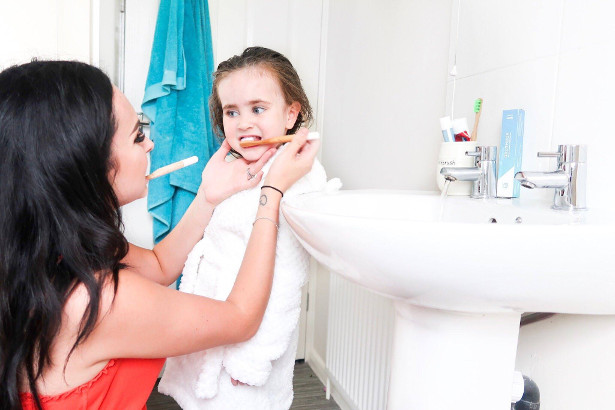 Brushbox aim is to change the way people think about, and look after their teeth, and to implement a step change in improving the oral health of current and future generations.
And remember, your smile is the first thing someone notices when meeting you for the first time – make sure it's for the right reason!
There is absolutely no reason why a love of quality and craftsmanship should end at the products found in your bathroom. Just because a toothbrush is kept behind closed doors, doesn't mean it shouldn't be of the best possible quality & design.
Brushbox are committed to providing beautiful products that create and maintain beautiful smiles, with timely delivery that promotes and encourages healthy routine.
No gimmicks. No hidden costs. No commitment.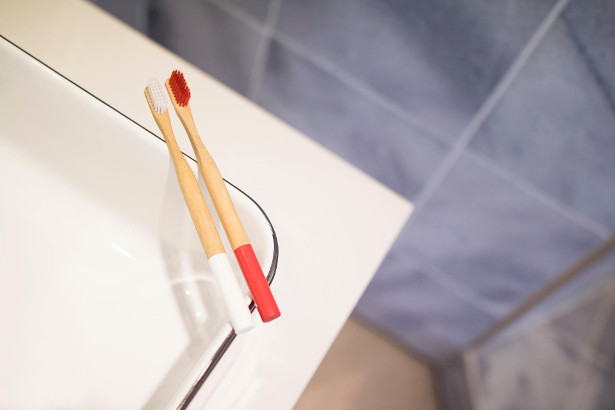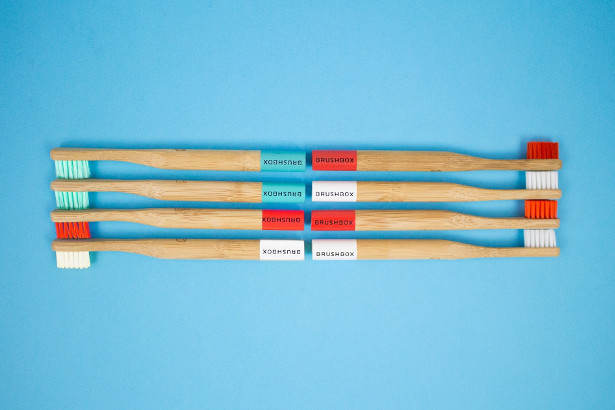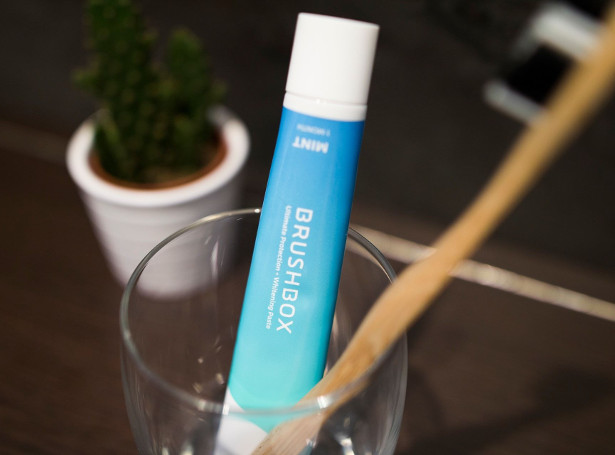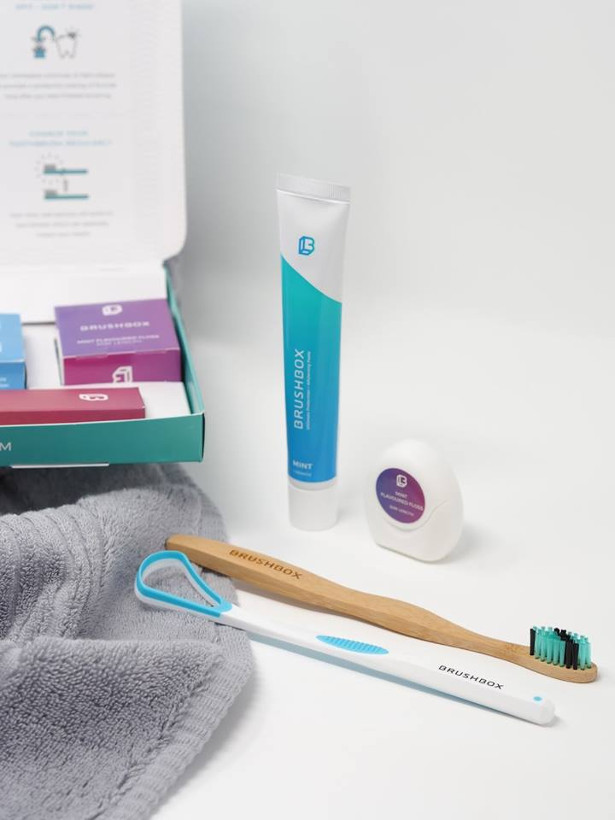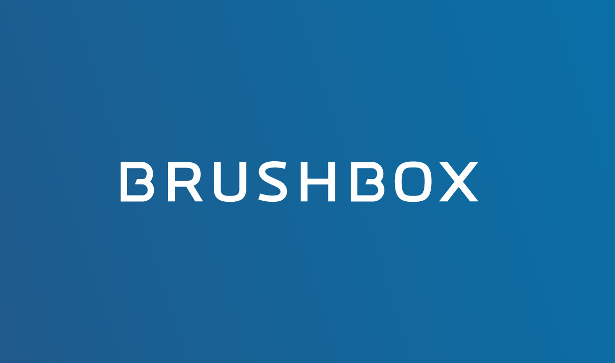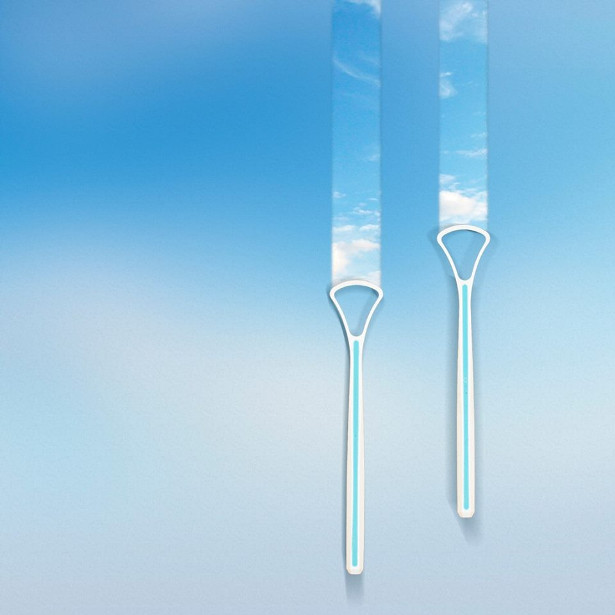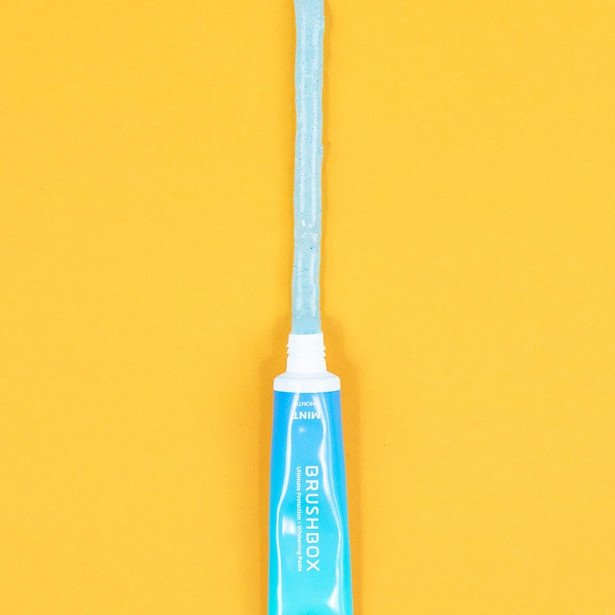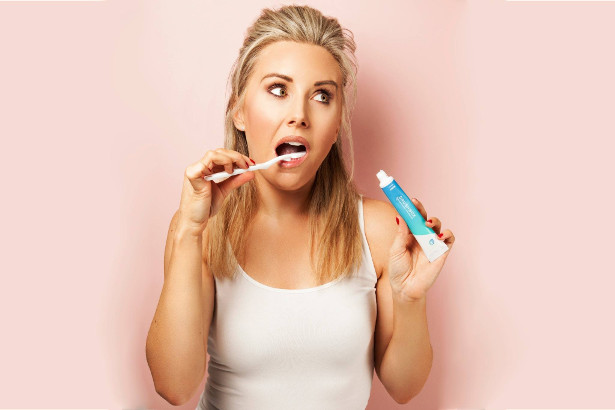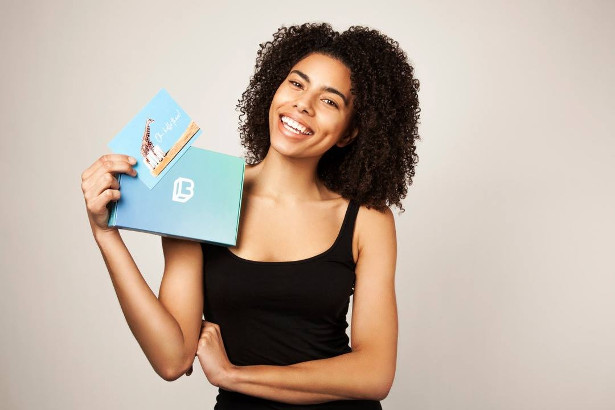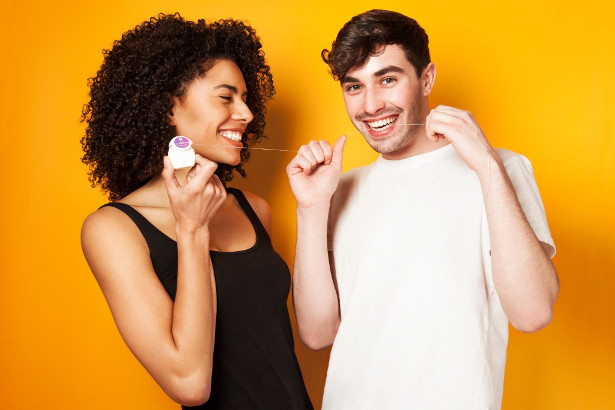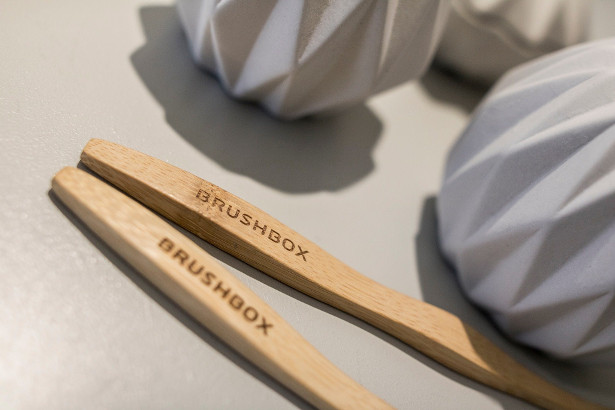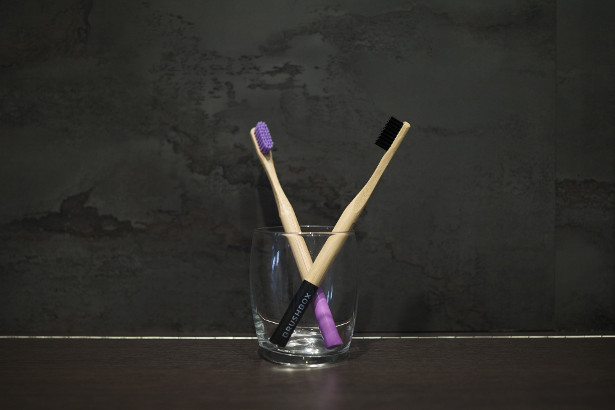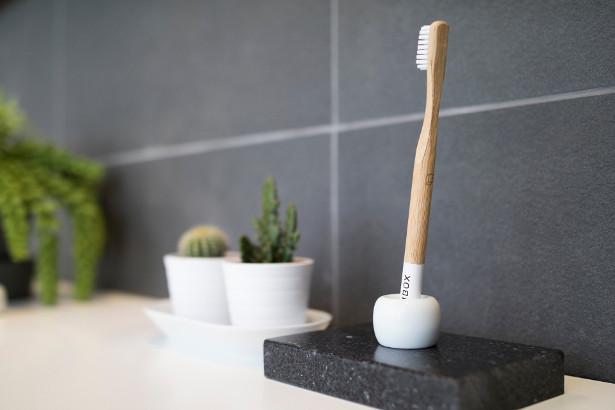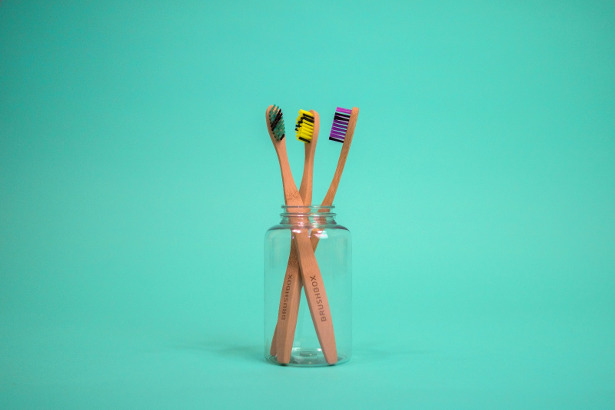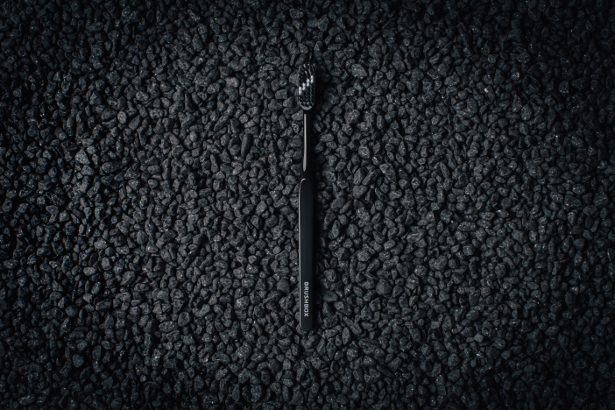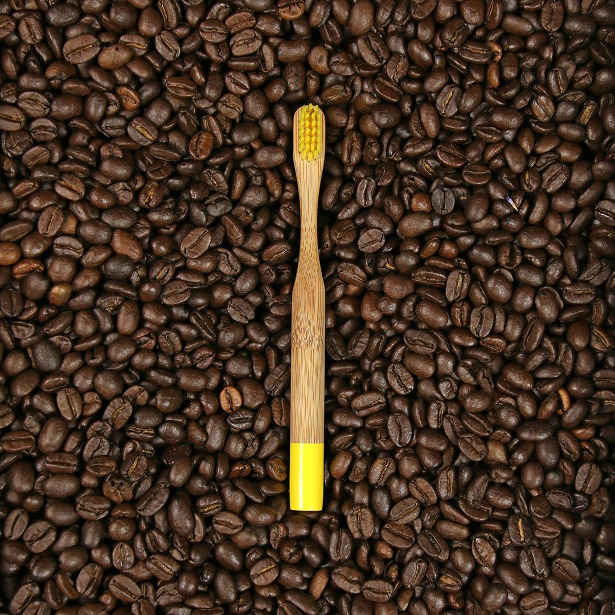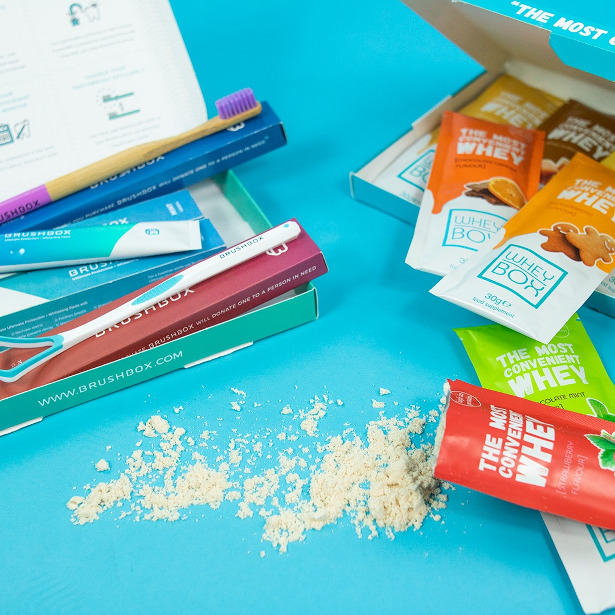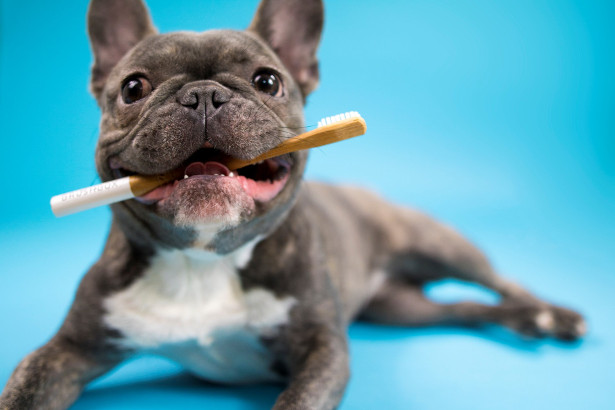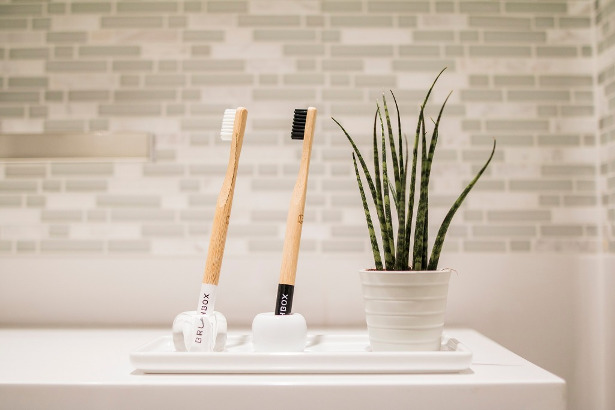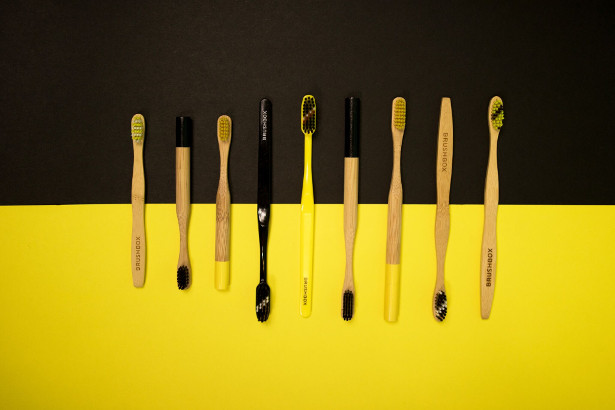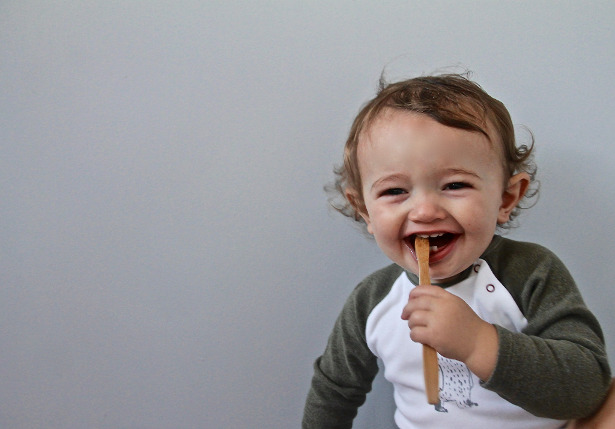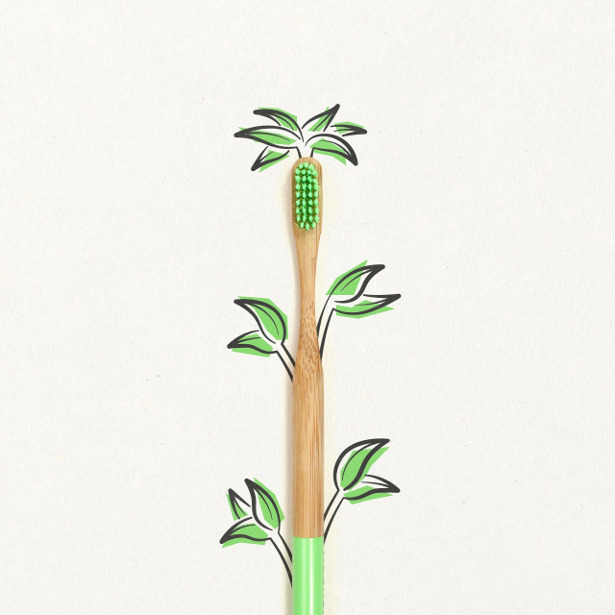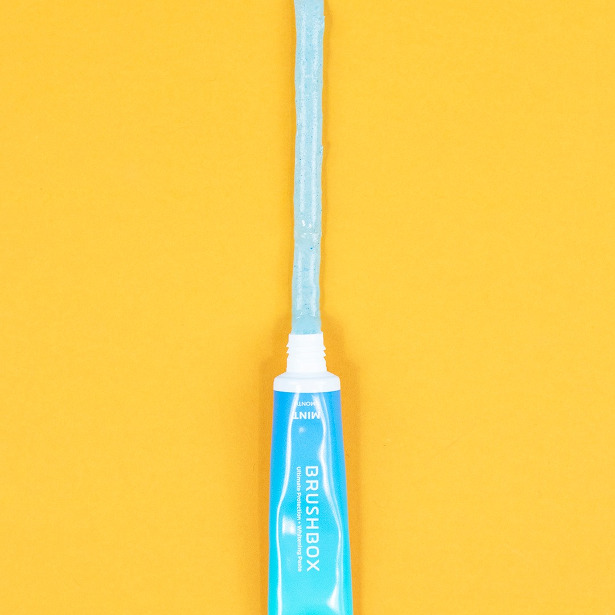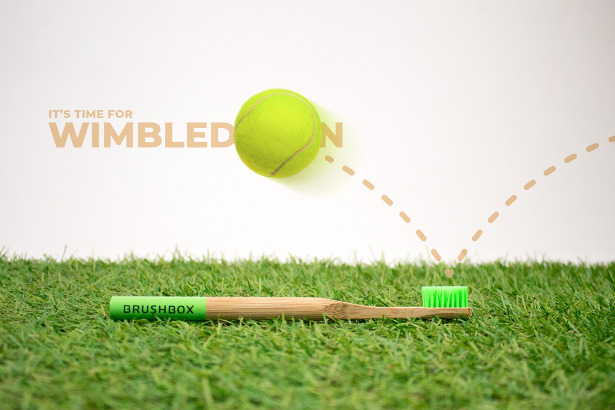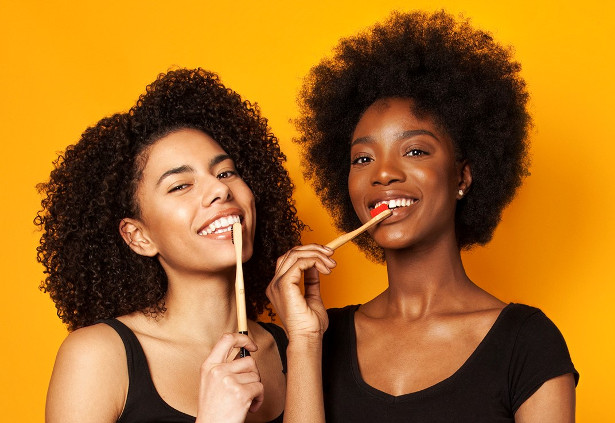 Dorco's flagship razor, The CLASSIC is the world's first, and only seven-bladed razor.

It has a vintage-ergonomic design which means it looks as smooth as it feels, a soft, textured bar which both massages your face and raises hair follicles to ensure a closer shave and – as you would expect – a natural lubricating strip.
FACEBOOK | TWITTER | INSTAGRAM | YOUTUBE | AMAZON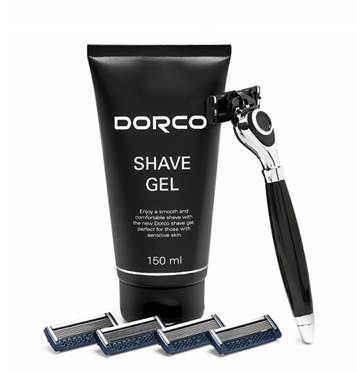 · The Dorco Classic razor is available at www.razorsbydorco.co.uk for £8.74
· Complement the ultimate shave with the Dorco Shave Gel, also available online
· The Dorco Shave Gel Kit is available for £21.27 and includes five refill cartridges.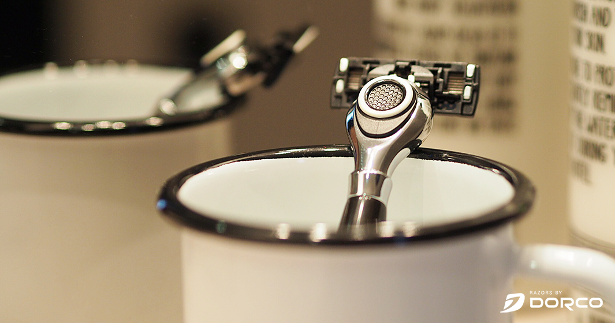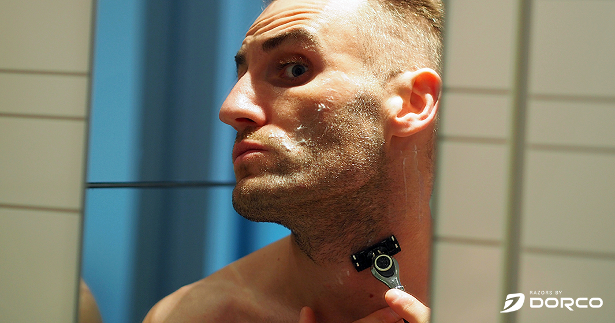 "BRADA means Beard" — and in this case, it's also the name of BROOKLYN BEARD ESSENTIALS beard oil and beard balm
www.BeBrooklyn.biz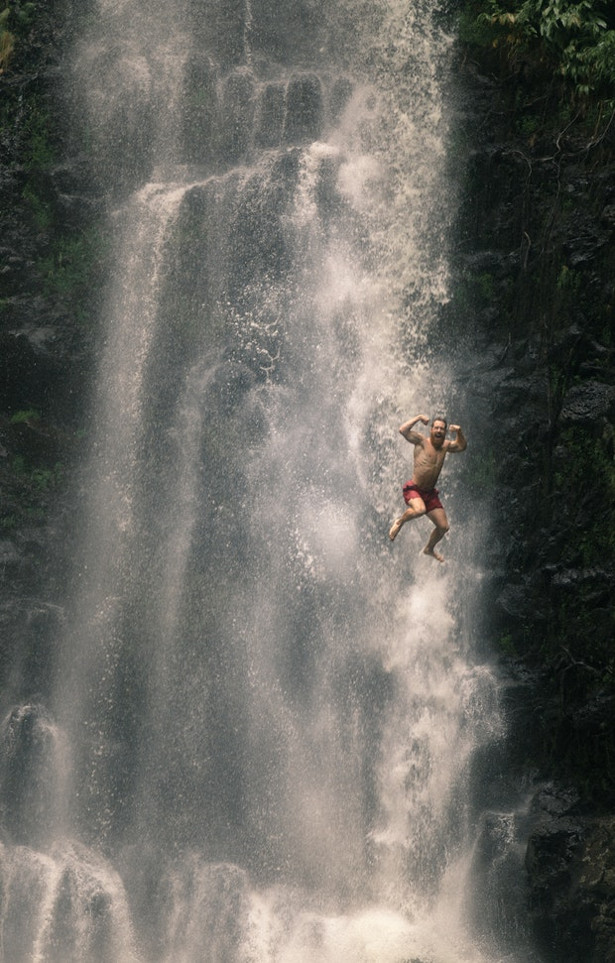 BRADA Beard Balm ($19.29 for 2 oz tin) combines shea butter, natural white beeswax and argan oil into a thick emollient balm to condition and tame your beard. Great for moustaches too.
BE Brooklyn Beard Essentials BRADA: Best Beard Balm with Shea Butter, Beeswax and Argan Oil Premium Blend Kings County Supreme Fragrance Free Unscented 2 oz
by Prime Point
On Amazon
BRADA MEANS BEARD — Condition, groom and tame your beard with the highest quality ingredients available
NATURAL INGREDIENTS — Naturally refined shea butter and pure white beeswax create a base for 9 carefully selected natural oils which combine for the smoothest balm you can imagine.
PROVEN RESULTS — This popular balm has been highly praised by the country's best barbers and stylists, and is now available online for direct purchase.
SOFTEN STUBBLE — The rich, emollient balm works well to soften stubble, whether you keep it short or are growing it into a full beard.
MOUSTACHES TOO — BRADA Beard Balm also works well on moustaches.
BRADA Beard Oil ($18.69 for 1 oz bottle) is an unscented blend of 9 oils including Avocado and Vitamin E to soothe skin, eliminate beardruff, encourage beard growth and tame crazy beard hair. It's perfect for daily use to moisturize and soften healthy beards.
BE Brooklyn Beard Essentials BRADA: Best Beard Oil Supreme Unscented with Vitamin E, Avacado & Argan Oils Soothes Skin, Eliminates Beardruff, Encourages Growth, Tames Crazy Beard Hair
by Prime Point
On Amazon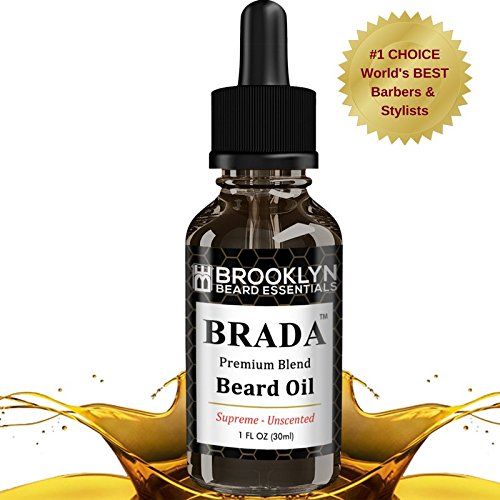 CULTIVATE YOUR BEST BEARD — Use Daily to Moisturize Beard Hair, Stimulate Growth, Reduce Beardruff, Care, Calm and Soothe Skin and Look Your Best
HIGH QUALITY — Recommended by the Country's Best Barbers and Skin Experts. Handcrafted in USA Using a Premium Selection of Nutrient Rich All Natural Ingredients including Vitamin E, Avacado and Argan Oils for a Thick, Soft and Healthy Beard
CRUELTY FREE — Not Tested On Animals; PARABEN FREE for Better Health; CAREFULLY PACKAGED in Amber Glass Bottle to Protect Product and Extend Shelf Life
BRADA means BEARD — Rock Your Best Hipster Vibe with BEARD ESSENTIALS BROOKLYN, a grooming line which also include Brada balm and Art Show tattoo care.
A MANLY GIFT — Perfect masculine stocking stuffer for Christmas, present for Dad on Father's Day, gift for a great guy on his birthday (husband, boyfriend, son, grandpa), or anytime your man wants to look his very best for you.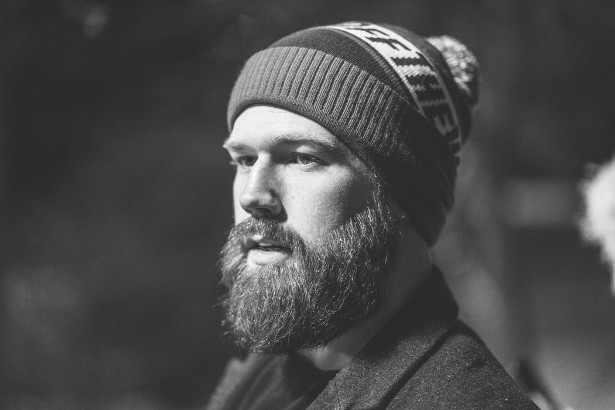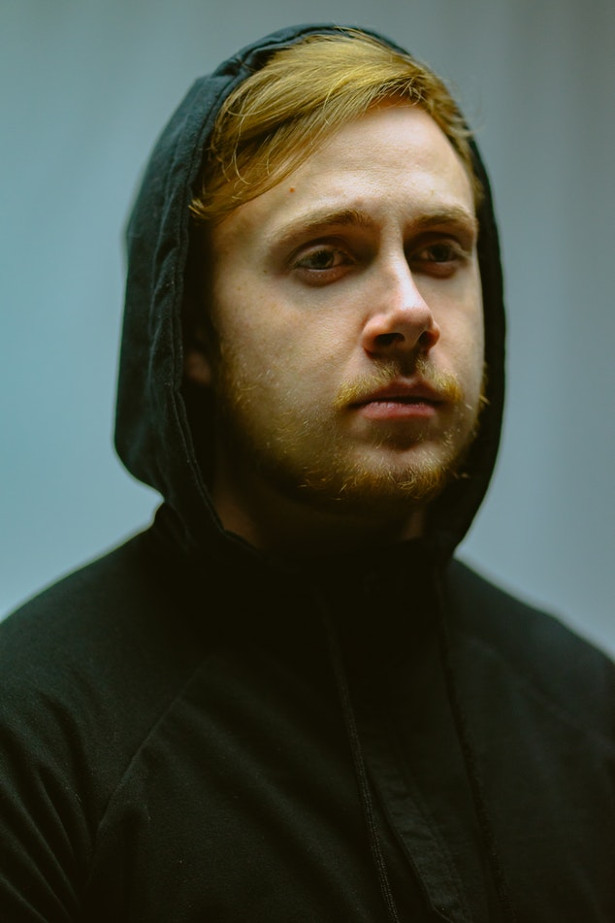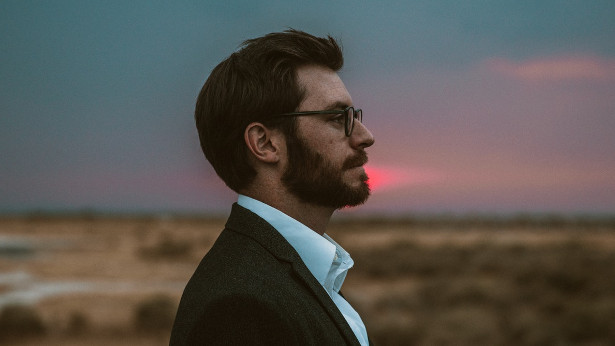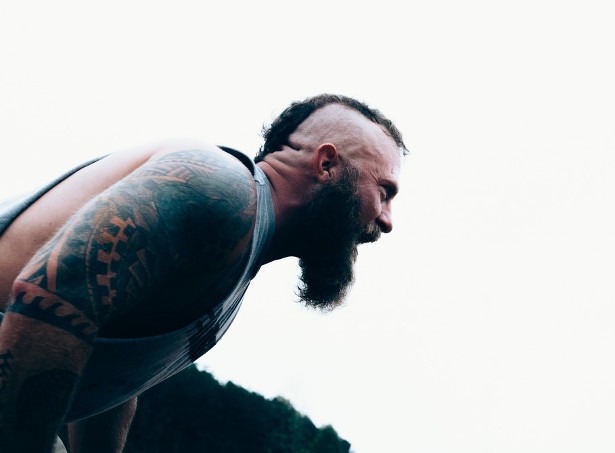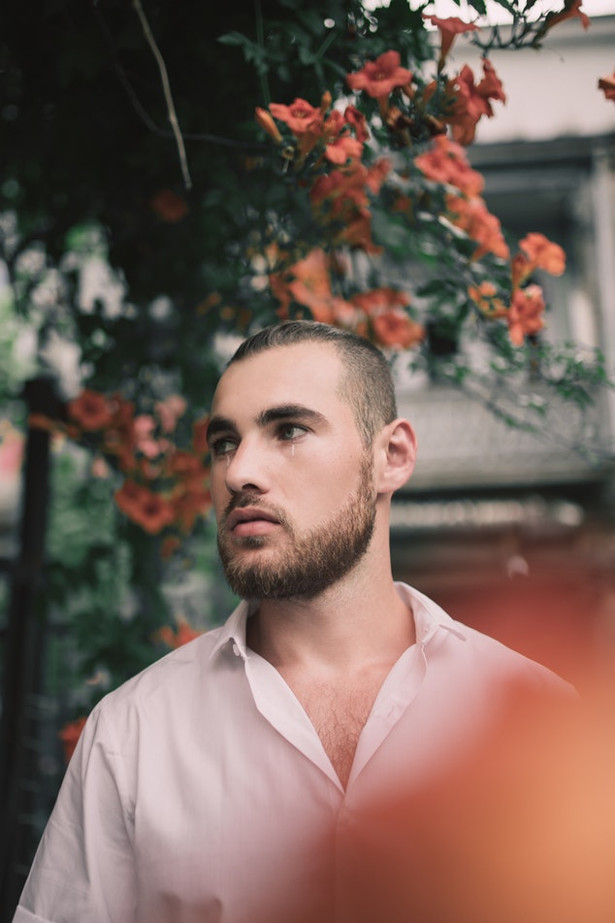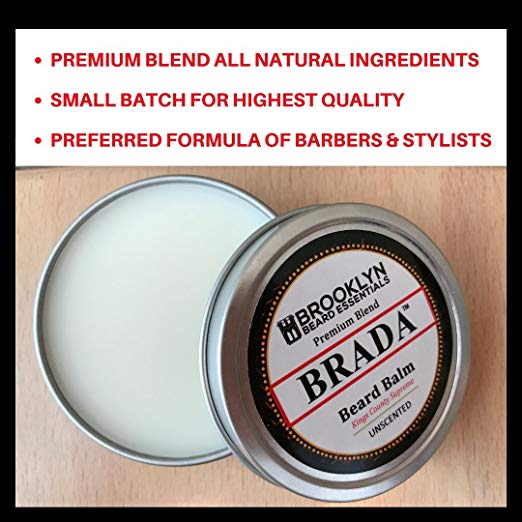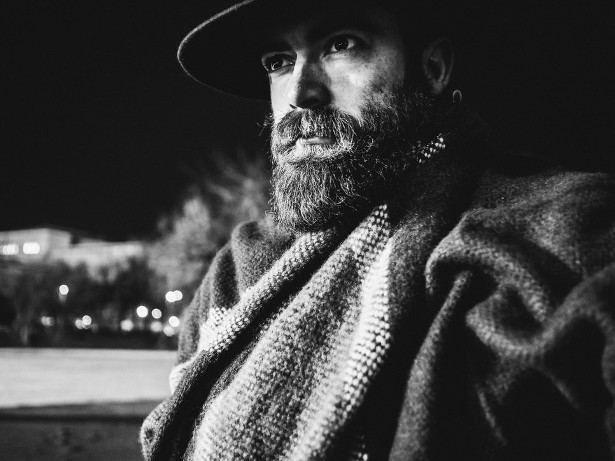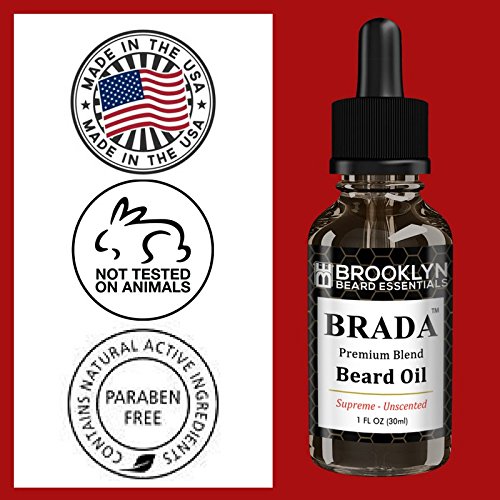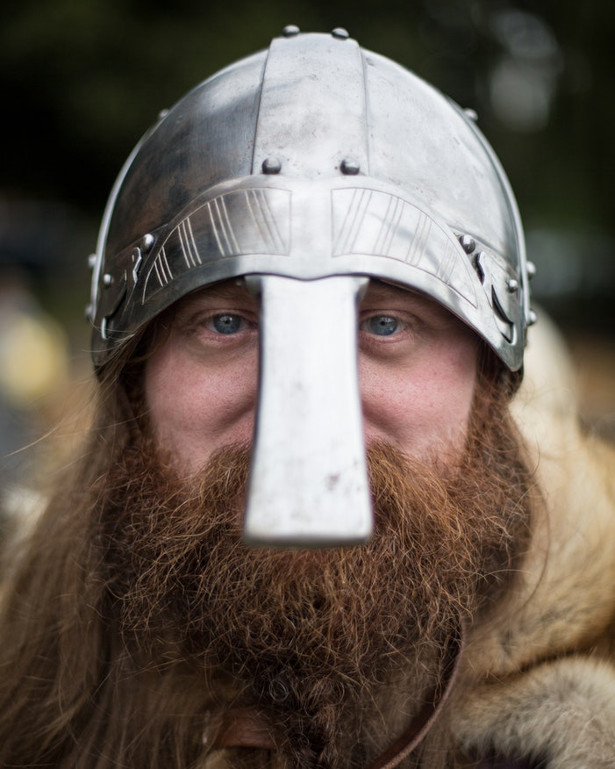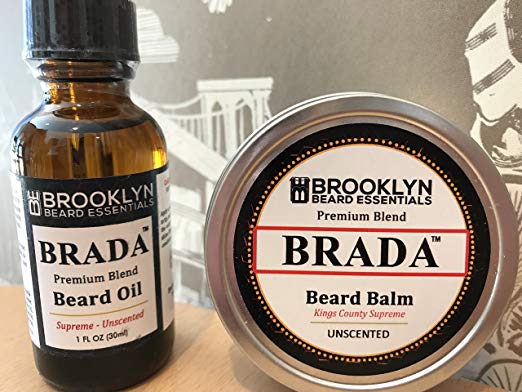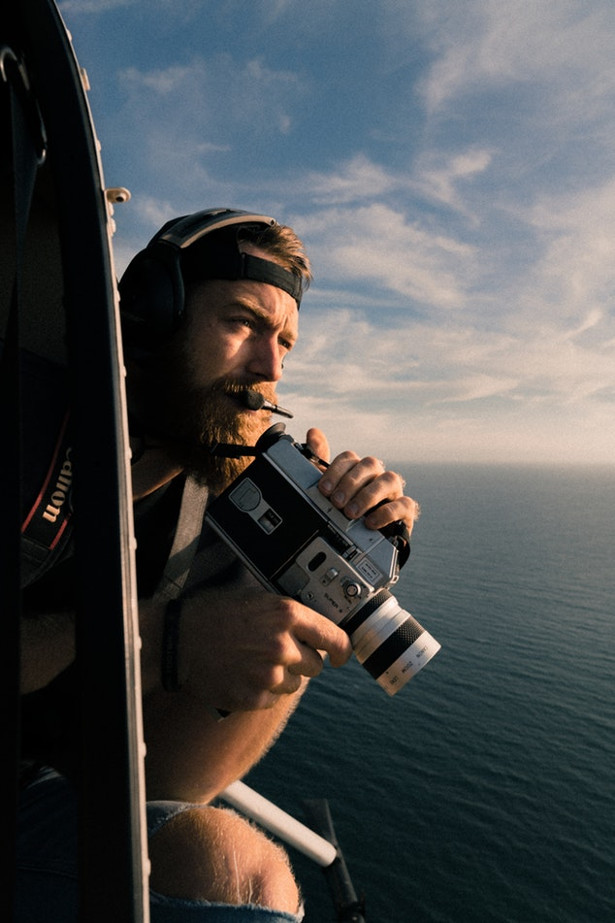 This Autumn's must have product for every man. A sophisticated blend of Eucalyptus, Cedarwood and Bergamot delivers a cool, calming experience to ease razor burn and leave your skin fresh and smooth!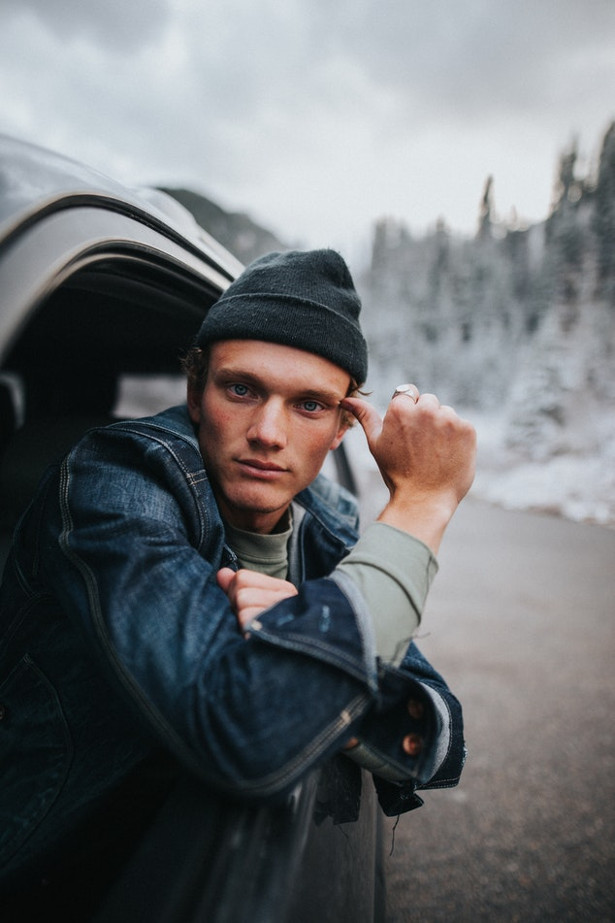 Calming Aftershave Lotion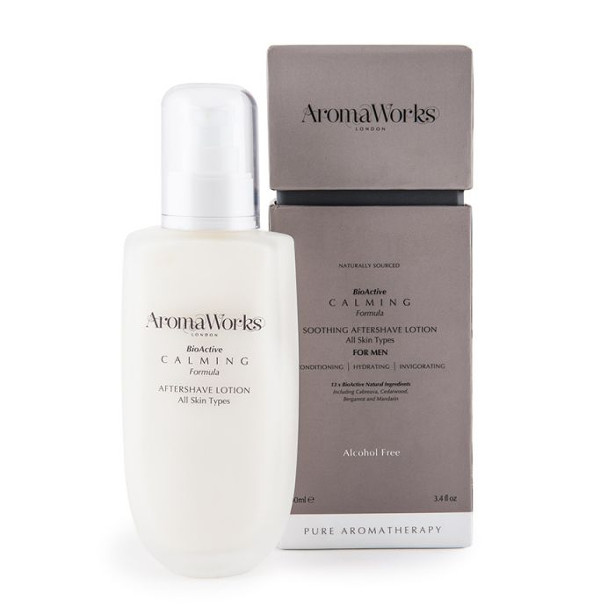 Calming Body Wash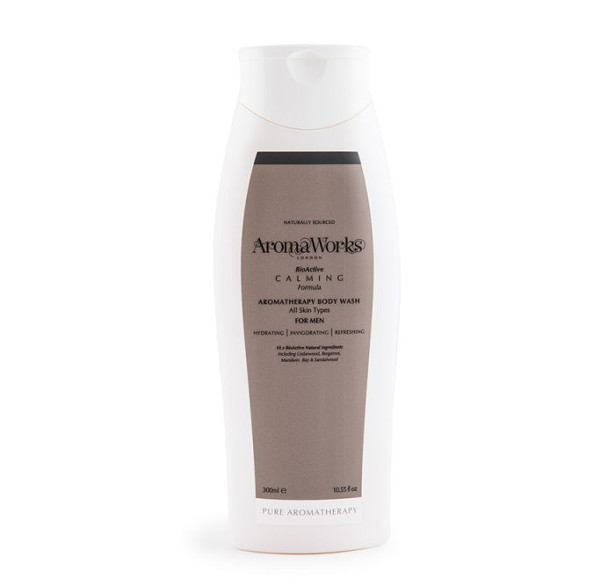 Mens Indulgence Set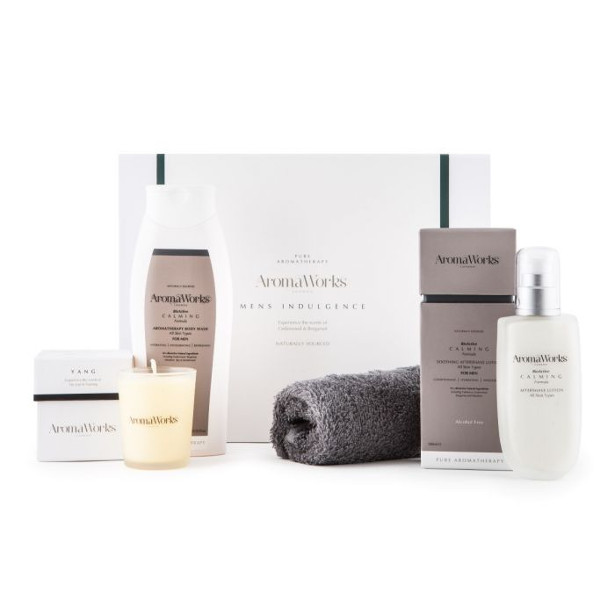 Mens Nourish Day Cream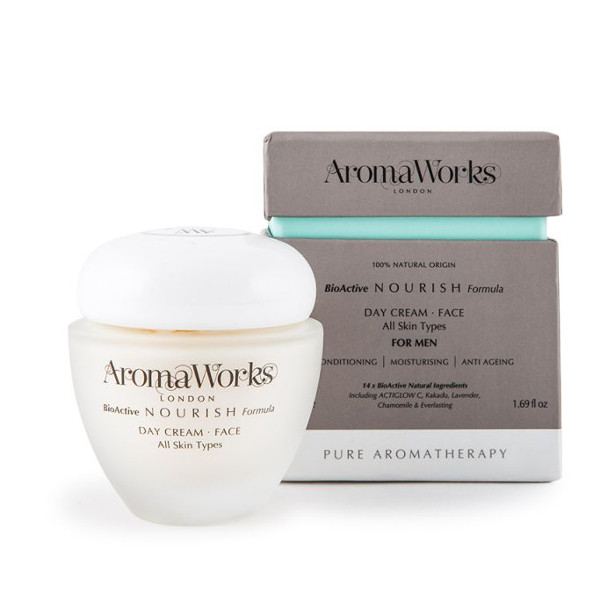 Mens Nourish Night Cream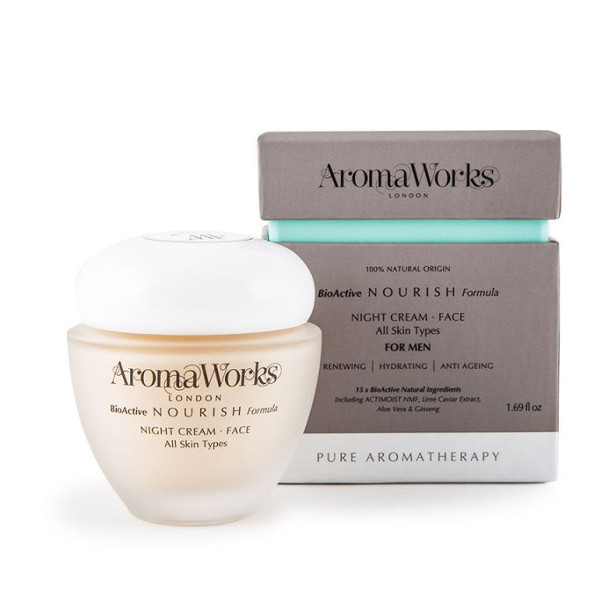 Men's Absolute Eye Serum Mask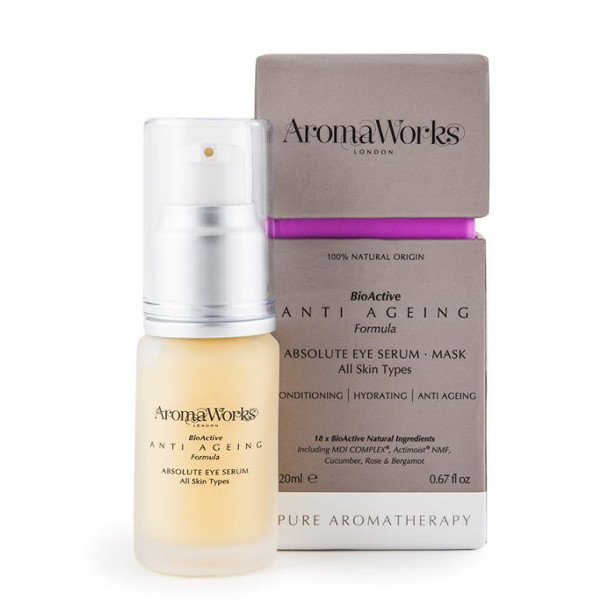 Men's Absolute Face Serum Mask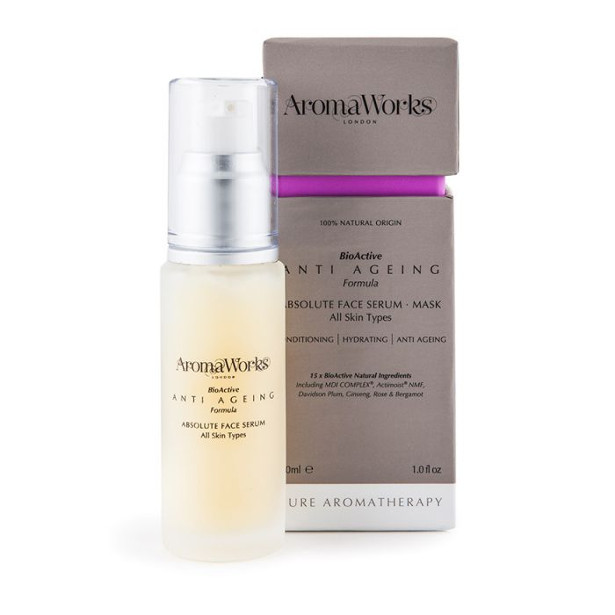 Bath & Body, Skincare and Home Fragrance Heaven from leading all-natural British brand AromaWorks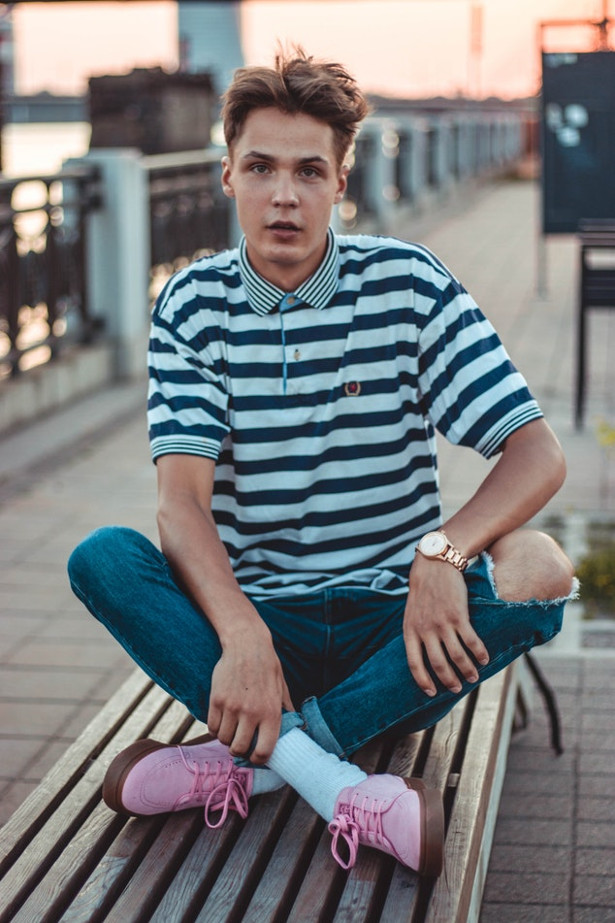 FACEBOOK | TWITTER | PINTEREST | YOUTUBE | VIMEO | INSTAGRAM
This Autumn's must have product for every man. A sophisticated blend of Eucalyptus, Cedarwood and Bergamot delivers a cool, calming experience to ease razor burn and leave your skin fresh and smooth. BUY IT NOW – www.aroma-works.com/calming-aftershave-lotion.html
AromaWorks is a multi award winning, 100% natural lifestyle brand; the only brand of its kind in the UK to combine comprehensive ranges of skincare, bath & body and home fragrance.
At a young age AromaWorks' founder Jane discovered that many skincare and home fragrance products were made from less than pure and natural elements. From that moment she was inspired to create the AromaWorks brand, driven by her vision for uncompromising purity, to offer a stunning range of natural Beauty, Bath & Body and Home products.
From there AromaWorks has grown up a lot, launching a signature range of luxury Aromatherapy candles in 2009, which boast a sophisticated and blissful melody of top, middle and base notes. Safe for the environment and the home, the ranges offer full therapeutic benefits of 100% natural pure essential oils, which impact the olfactory system as well as the body.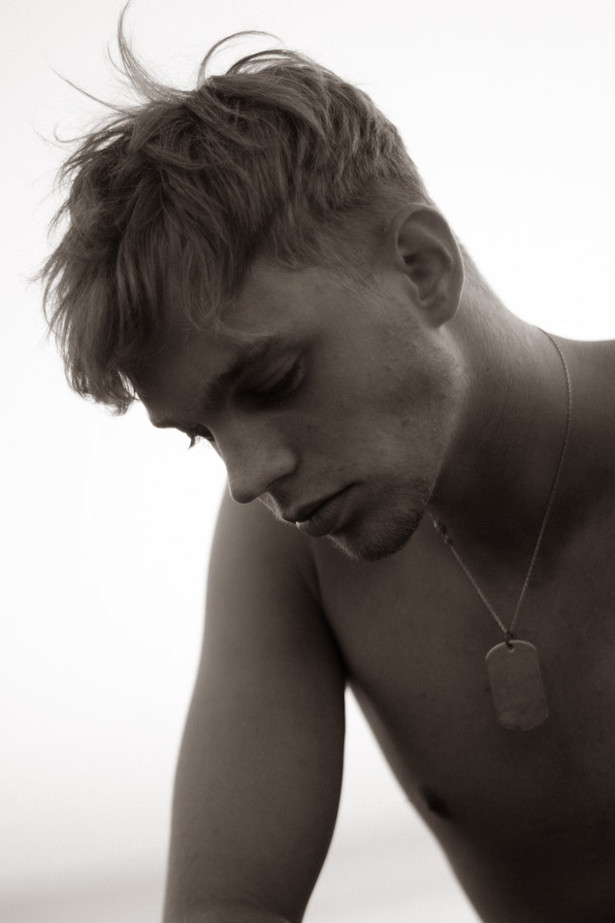 AromaWorks have now brought their vision for therapeutic products to the world of beauty. November 2014 saw the official launch of their highly anticipated Skincare line for men and women. The line sought to combine clinical effectiveness with environmental responsibility, as Jane noticed there were very few ethically sourced aromatherapy beauty products available. After years of scientific and clinical research AromaWorks succeeded in creating 25 products which on a molecular level improve the appearance of skin, reduce the signs of ageing and tackle very real skin ailments such as eczema, psoriasis and rosacea.
All their skincare products are paraben free, sulphate free, petrochemical free, mineral oil free, nut free, gluten free, animal cruelty free, vegan friendly and are even safe to use during pregnancy.
AromaWorks are available in leading retailers and department stores, hotels and spas across the UK and around the world. The brand offers a range of 100% natural products that include Candles, Reed Diffusers, Room Mists, Essential Oils, Bath Oils, Body Oils, Skincare, AromaBombs and much more.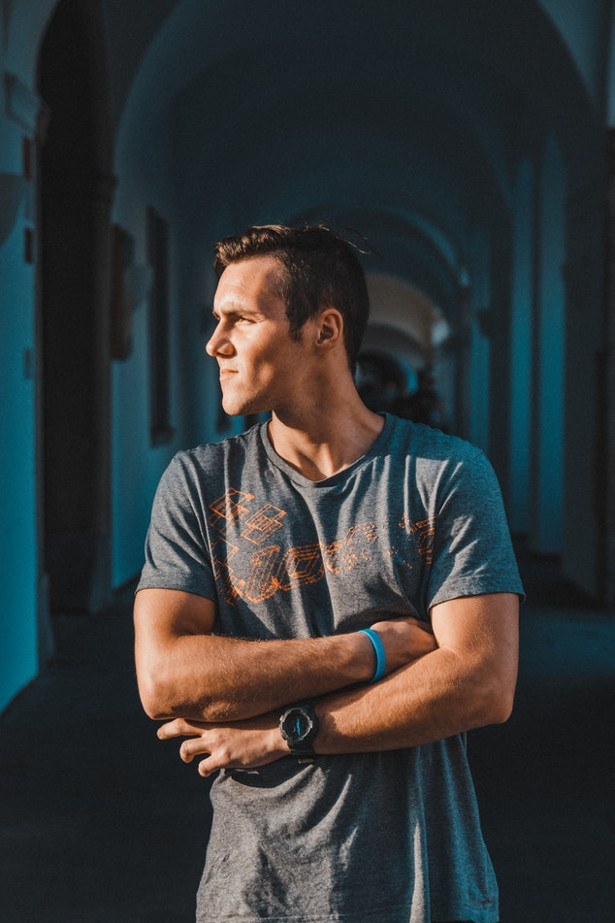 Their range of bath bombs, AromaBombs, are totally unique, as they are the only bath bombs in the UK and Europe that contain no synthetics, are totally organic, and are based around a concentration of 3% pure, natural and organic essential oils.
Supported by years of research and product innovation, all AromaWorks products are exclusively made in their UK factory, from the finest 100% natural essential oils, are sourced ethically and are free from all harmful chemicals.
Whether it be Skincare for your home, Bath & Body, or Home Fragrance, AromaWorks is the perfect choice, with their philosophy at the heart of each product and with you in mind, each and every step.
Founded in 2009 AromaWorks is proud to be a British brand, with all products being hand made in its own manufacturing facility on the outskirts of London.
All Skincare products are paraben fee, chemical free, mineral oil free, nut free, gluten free, animal cruelty free, vegan friendly and safe to use during pregnancy.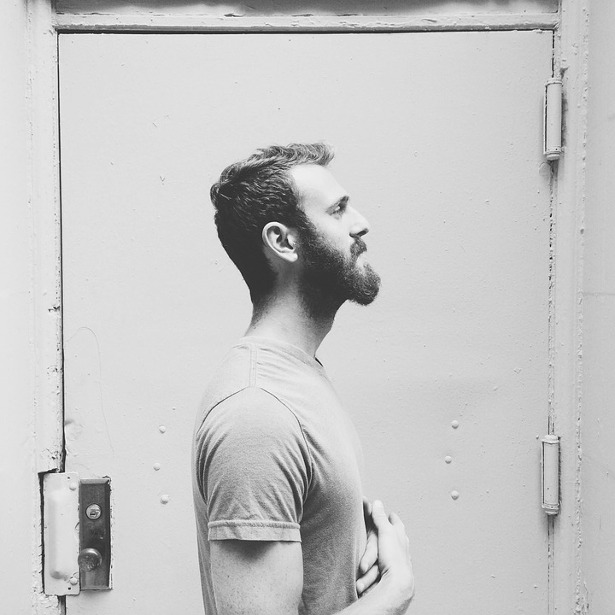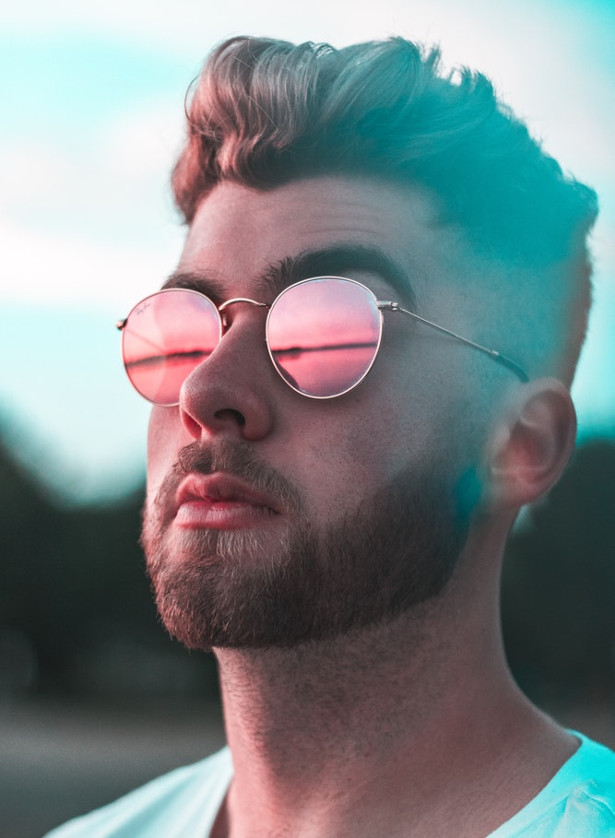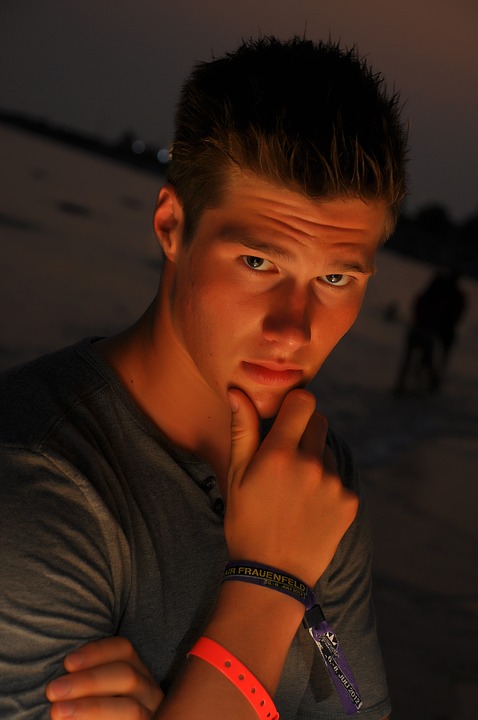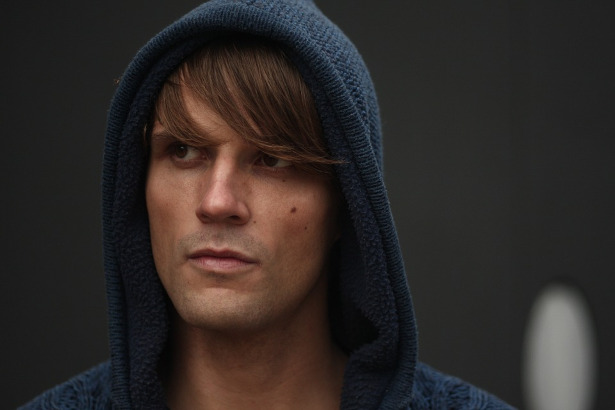 Too many hours in front of a screen… late nights? Need a solution to soothe irritated and dry eyes?"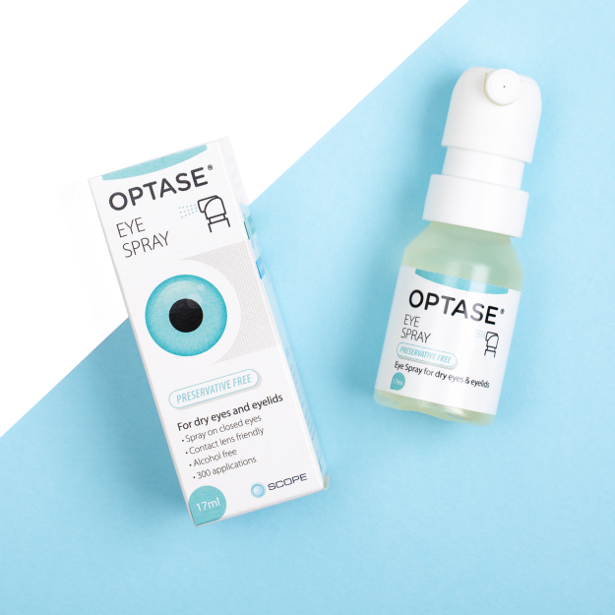 Whether from spending too many hours in front of a screen during the day or from having a 'few too many' last night at the rugby club social, most of us are familiar with the red, inflamed and 'gritty' feeling of our eyes when they are dry.
OPTASE Eye Spray (Boots, £15.99) contains all-natural ingredients to soothe redness and irritation – brightening dark circles and combatting any deviant behaviour from the night before! With a handy spray dispenser, this product works for those averse to using drops to hydrate their eyes.
Increasing hours are being spent in front of at a screen, whether it's on a mobile, laptop or TV. When staring at screens our blink rate can decrease from 6 – 8 times a minute, to once or twice a minute due to concentration. This means that the tears that keep our eyes hydrated have more time to evaporate between blinks, contributing to dryness and irritation.
OPTASE® Eye Spray, a scientifically developed dry eye product with a unique natural formulation for brighter eyes. Recent studies have revealed that almost 70% of people have signs or symptoms of dry eye disease , with 2 in 5 people experiencing tired, itchy, or irritated eyes, whether this be from excessive screen time or from having a 'few too many' last night at the rugby club social.
Alcohol is known to cause swollen blood vessels within the eyes and other such symptoms of Dry Eye Disease – hence the characteristic 'puffy' eyed, bloodshot look after a big night. The itchiness and irritation of the eyes during a hangover can be soothed with a hydrating spray such as OPTASE, also helping to reduce redness to hide the previous nights' deviant behaviour.
Please see below for a more in-depth description of the product.
OPTASE Eye Spray – quick facts
Scientifically developed for upmost efficacy and safety
Soothes discomfort and reduces itchiness
Unique formulation of Sea Buckthorn Seed Oil and Hyaluronic Acid
Sea Buckthorn Seed Oil, a natural source of Omega-3, strengthens and stabilises the tear film, the hydrating layer on the surface of the eye, to prevent the evaporation of tears and excessively watery eyes
Hyaluronic Acid hydrates the surface of the eyes and replaces evaporated tears
OPTASE Eye Spray has also been shown to moisturise and soothe the eyelids and boost skin elasticity
Suitable for use with contact lenses
Preservative-free to prevent irritation
Sterile for 3 months meaning it's perfect for make-up bags and on-the-go

NEW miracle worker is the personal care and oral care and skin health go to! Organic Coconut Oil! www.coconut-merchant.com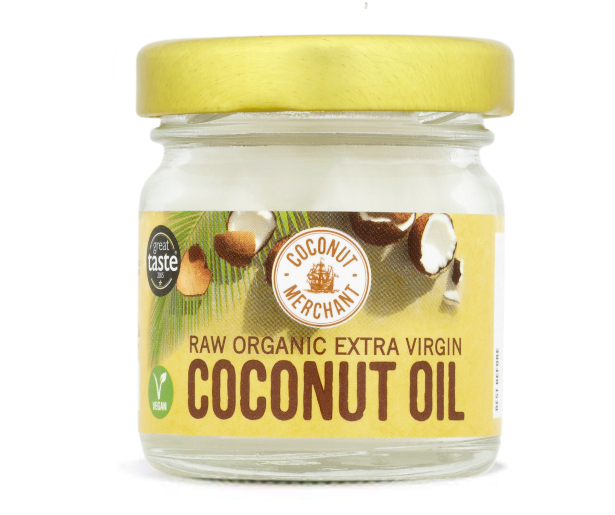 INSTAGRAM | FACEBOOK | TWITTER
PURE ORGANIC EXTRA VIRGIN COCONUT OIL
By COCONUT MERCHANT
Inspired by the tropical beaches of Sri Lanka, Coconut Merchant's raw, organic, cold pressed, extra virgin coconut oil is beautifully fragranced balm that's perfect for all your beauty needs.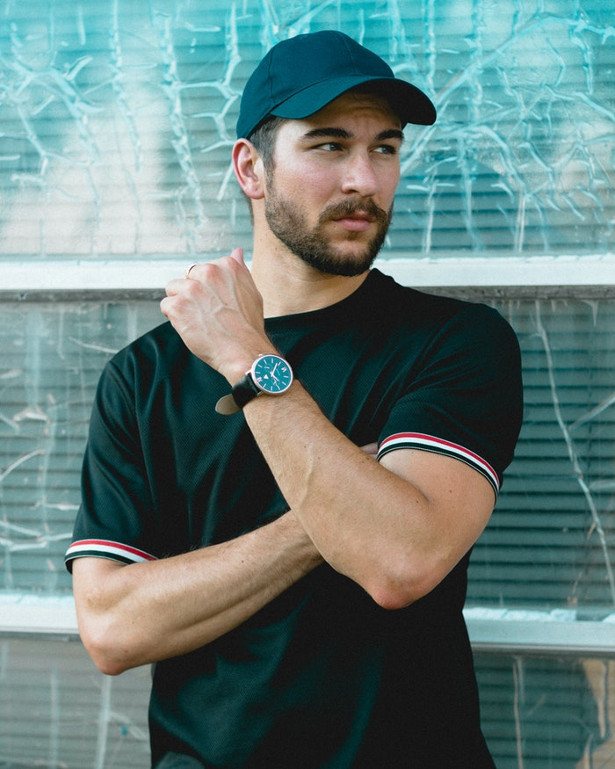 This miracle worker is the only thing you need in your grooming cupboard. Its extremely hydrating properties make it a perfect moisturiser that softens and nourishes skin. And that's not all, this beauty oil is also amazingly versatile – it's great to use as a hair mask, lip balm, natural deodorant, makeup remover or even for oil pulling to keep teeth and gums healthy.
100% natural, this premium quality coconut oil is ethically sourced, vegan-friendly and free from any nasties. Due to its purity, this product is also completely edible, so a spoonful can also be added to herbal tea or coffee for extra nourishing power, inside and out.
RRP Price: £1.99
Stockist: www.coconut-merchant.com
Amazon / Lloyds / Ocado / Sainsbury's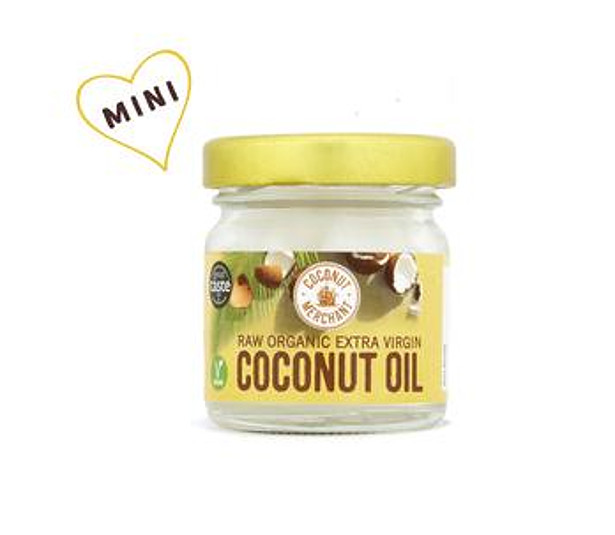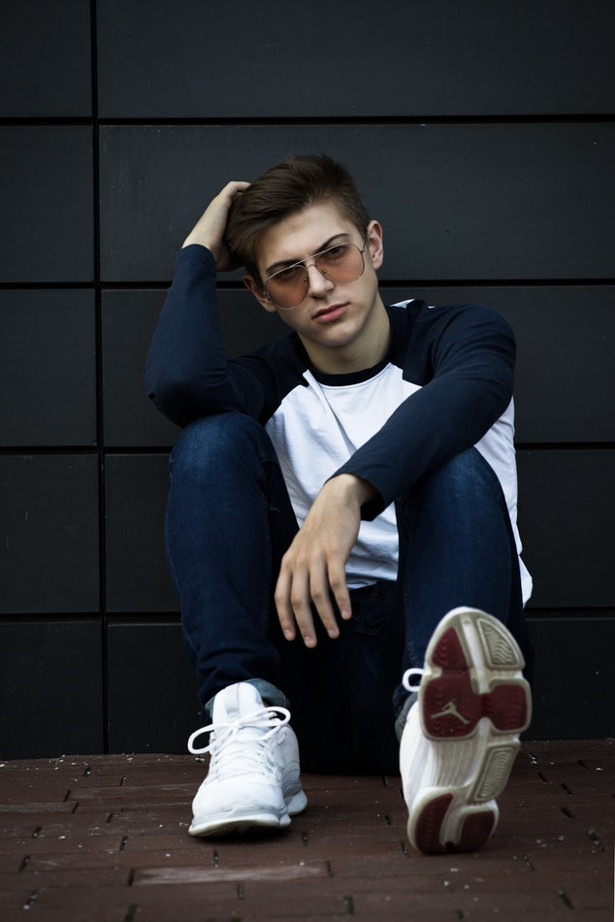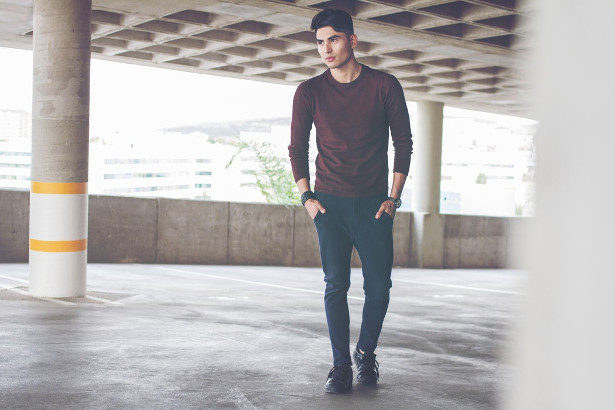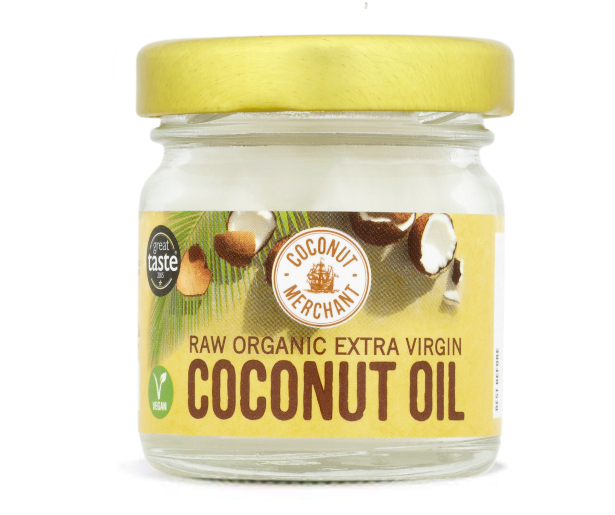 MEN ~ YOUNGER, FITTER AND SMOOTHER SKIN IS YOURS GLOBALLY REVERED SPA BRAND EXCLUSIVELY AT THE CHILL CABINET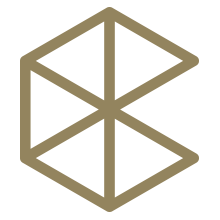 TWITTER | FACEBOOK | PINTEREST | GOOGLE+ | INSTAGRAM
The Chill Cabinet is delighted to introduce YON-KA FOR MEN to its ever-growing online beauty emporium. This artisan spatreatment-based men's skin care collection delivers the ultimate in luxury skincare, tailored for men's skin by YON-KA – a benchmark treatment brand that sits pride of place in many of the world's most exclusive spas.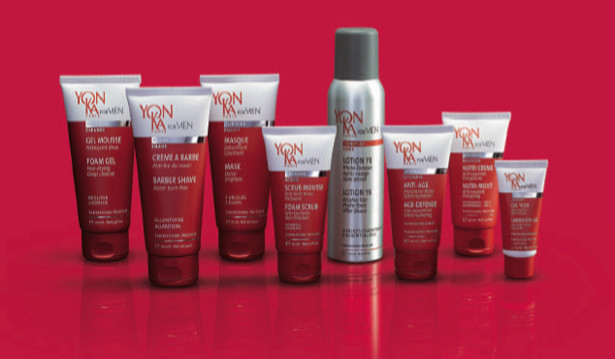 Introducing the Quintessence of YON-KA Men's thicker, oilier and more frequently damaged skin, in part due to shaving, means they require skincare products that provide a tailored response to issues and deliver personalised care. With over 60 years expertise in developing prescriptive skincare products and treatment protocols, YON-KA has created a dedicated men's line. With YON-KA Quintessence at the core of this collection – an exclusive blend of Lavender, Geranium, Thyme, Cypress and Rosemary essential oils – this paraben-free men's skincare regime renders balance and revitalises the skin for a younger and smoother looking complexion.
Redefining the essential acts of skin fitness Formulated exclusively by YON-KA, this collection redefines the essential acts of skin fitness to actively Purify, Restore and Rejuvenate men's skin. With an approach based on research and the application of science, YON-KA For MEN delivers visible, tangible and long-lasting results.
With three specialised formulations to purify the skin, Scrub Moose 3-in-1 anti-dull complexion scrub exfoliates to eliminate dead cells, minimise dullness and gently polish the skin. Following with Gel Moose which perfectly cleanses the skin in preparation for shaving with Barber Shave; a rich traditional shave cream blended with active essential oils to prevent razor-burn and small cuts for a sublime shaving experience.
Lotion YK provides the ultimate step in restorative skincare. Apply this invigorating lotion by spritzing the face after cleansing and shaving to boost your skin and spirit with its uplifting blend of Quintessence YON-KA and other active essential oils, whilst simultaneously reinforcing the efficiency of other products in the YON-KA skincare regime.
Skin rejuvenation and maintaining a more youthful complexion, is duly delivered by Nutri-Creme, Age Defense cream and Under-Eye gel. Nutri-creme protects men's skin from environmental damage and replenishes it with a real cocktail of antioxidants and multi-vitamins for soft, supple and rehydrated skin. Age Defence cream is scientifically proven to deliver +115% hydration just 2 hours after application. This ultra-moisturising gel-cream delays the effects of ageing by working with intensely hydrating anti-oxidants to soften fine lines and aid in the diminishing of wrinkles. Lastly, Under-Eye Gel administers targeted natural active ingredients around the eyes to visibly smooth and energise the eye contour, combat puffiness and defeat dark circles.
YON-KA FOR MEN is available to purchase at www.chill-cabinet.co.uk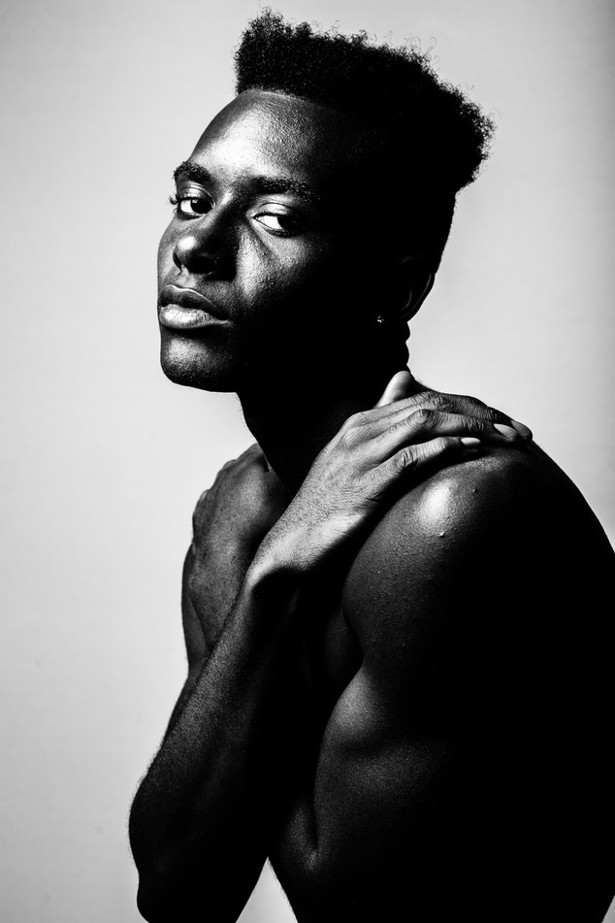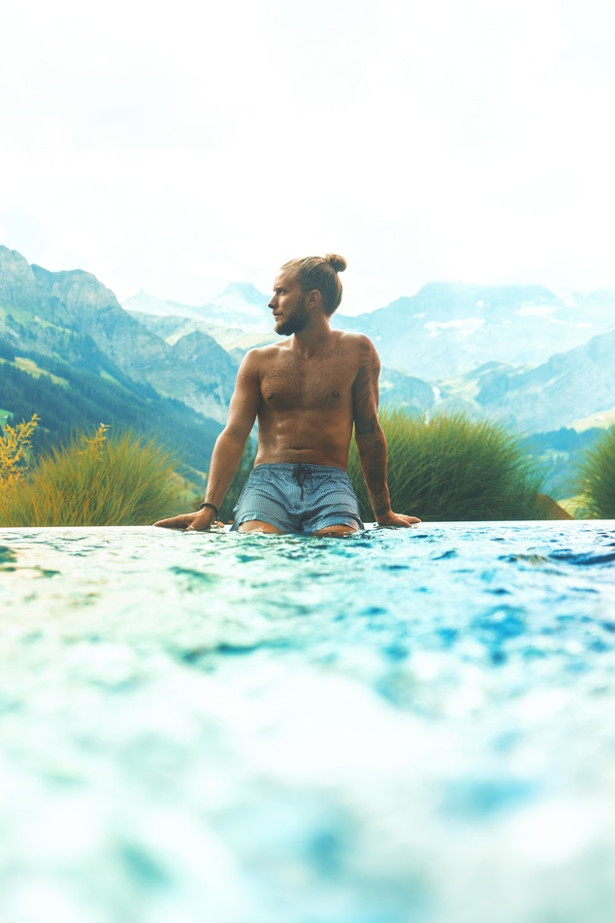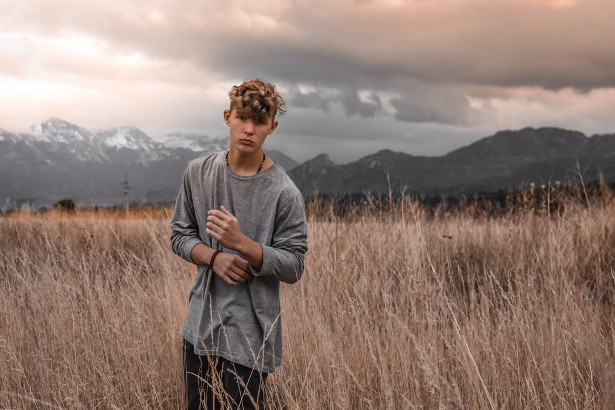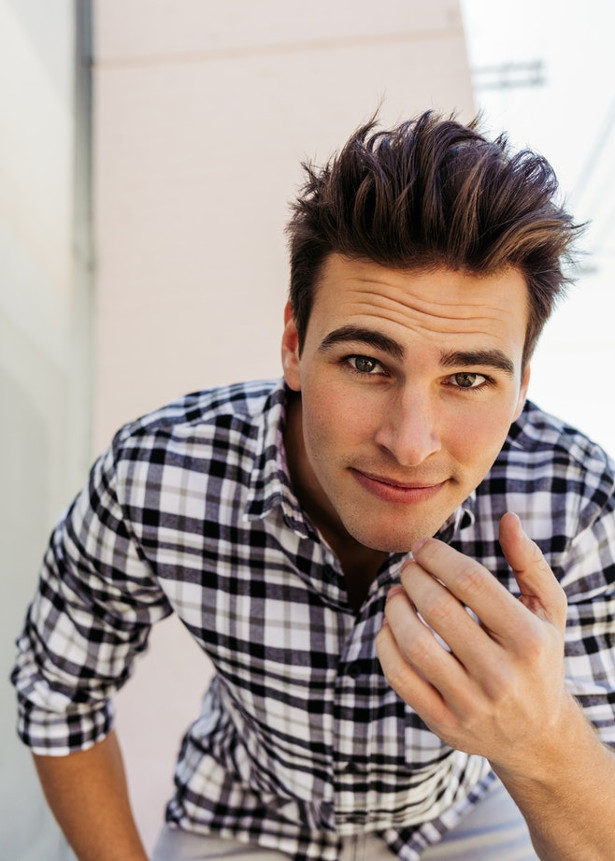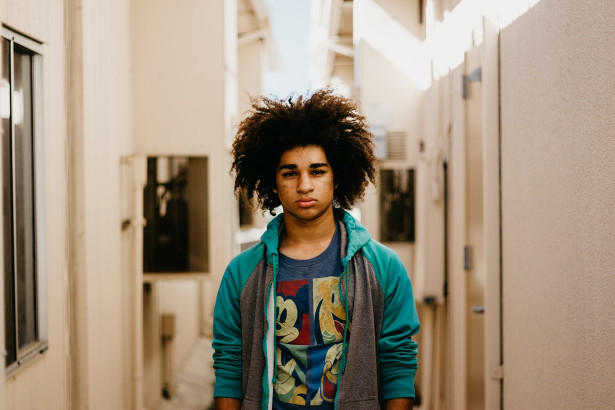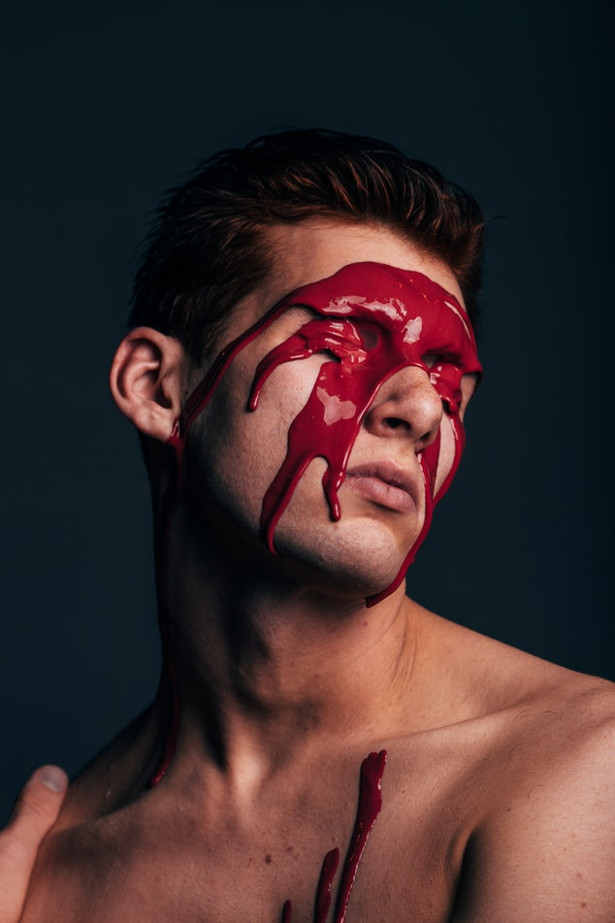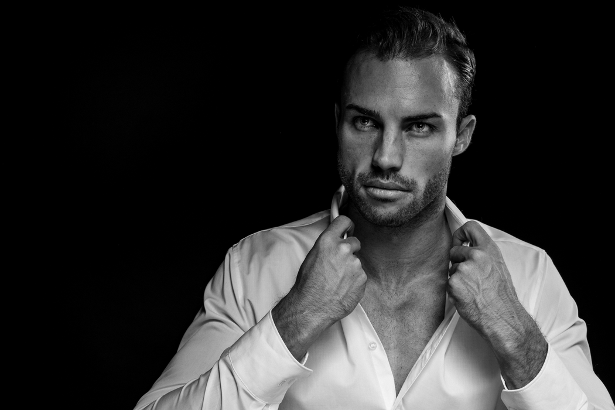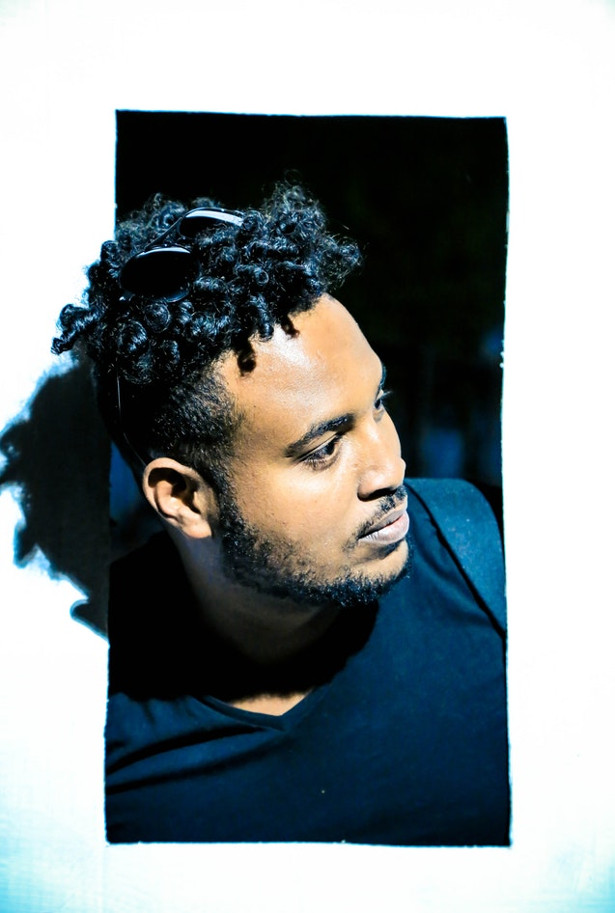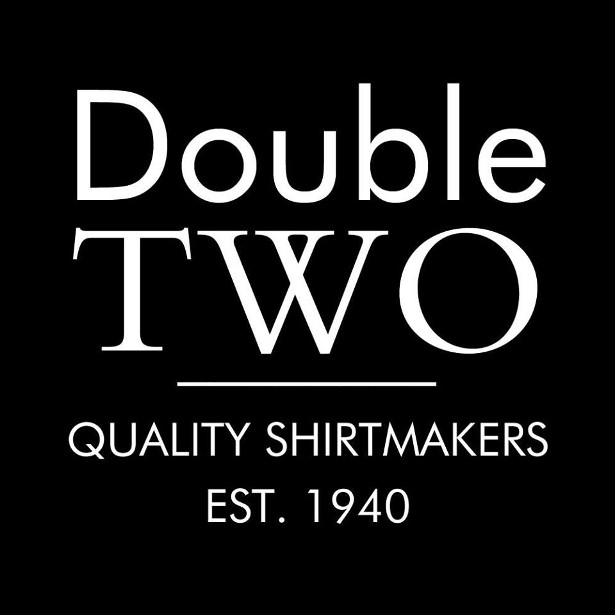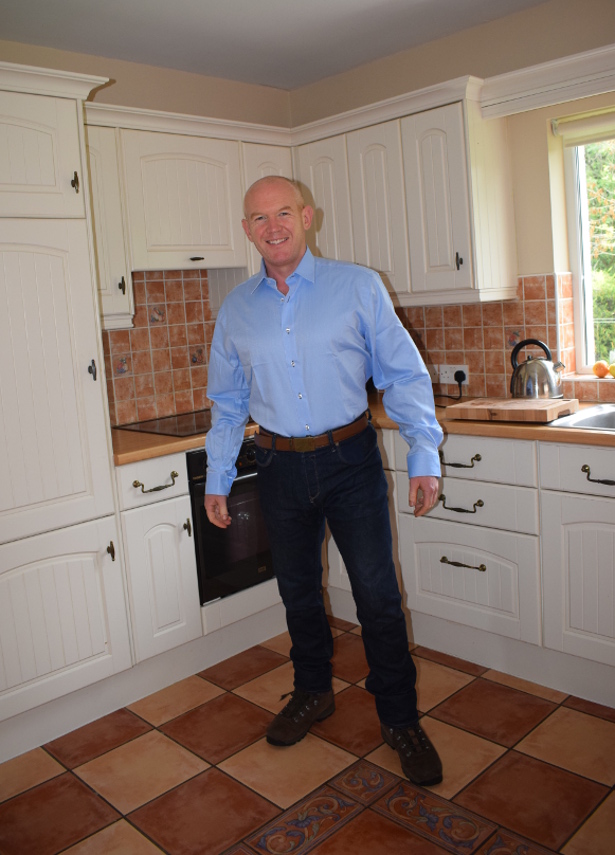 "I am so pleased with my shirt, I was attending a local lambs wool producers auction and I needed to look my best! My shirt arrived ahead of my expectations and it is perfect! Such great quality and I was so excited when several associates mentioned it looked great on me! This is the quality of produce and customer service I expect from Double Two and once again they have exceeded their promises! Thank you so much! Best wishes!" InTouch Rugby International Clothing & Elegance Editor!
From the pioneering spare easy-attach collar that gave us our name, to the world's first polyester shirt and our innovative present day Paradigm range, we've always been passionate about shirtmaking. It's in our blood and has been for over 75 years.
Awards
The Queens Award for Enterprise – International Trade 2013
Specialisms
Mens Formal Shirts
Mens Formal Trousers
Mens Casual Shirts
Casualwear
Ladieswear
Ties & Accessories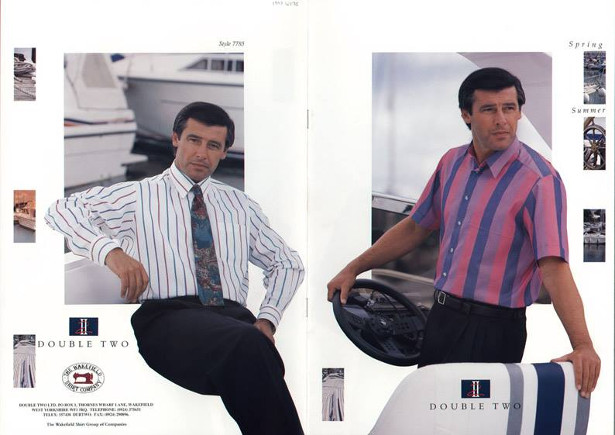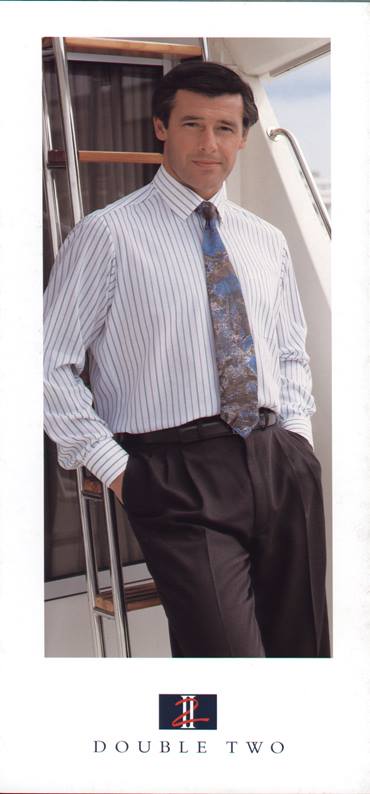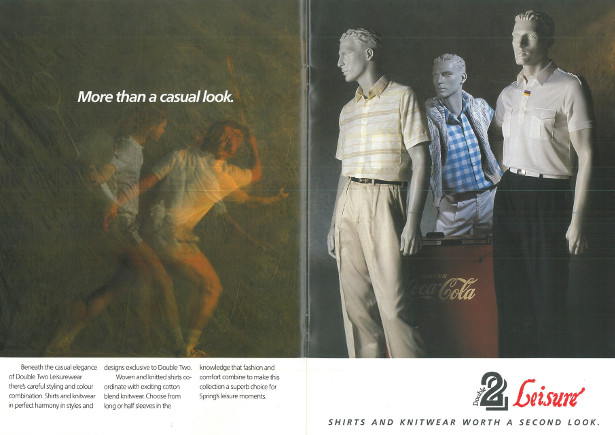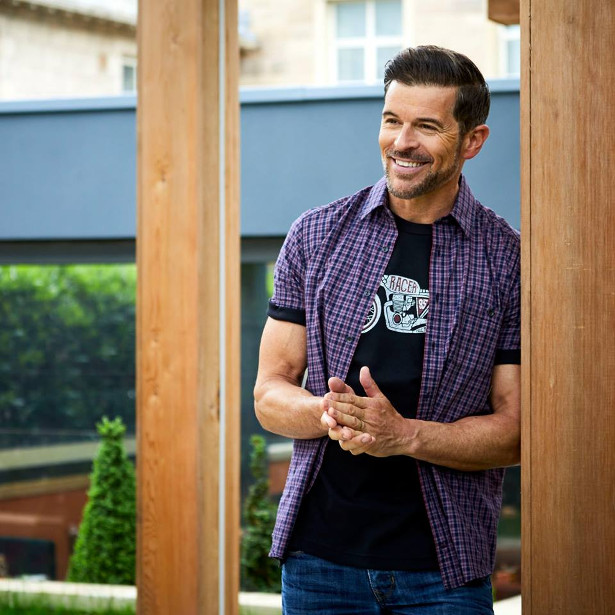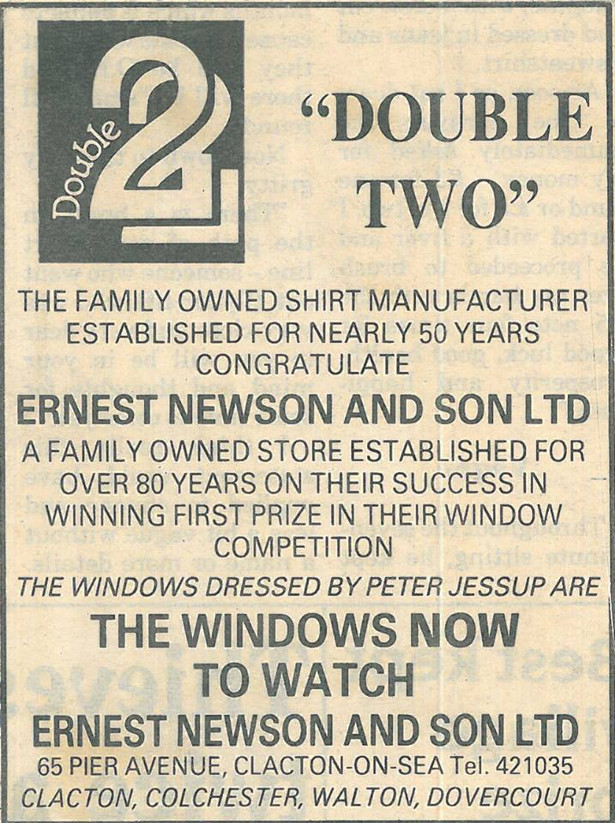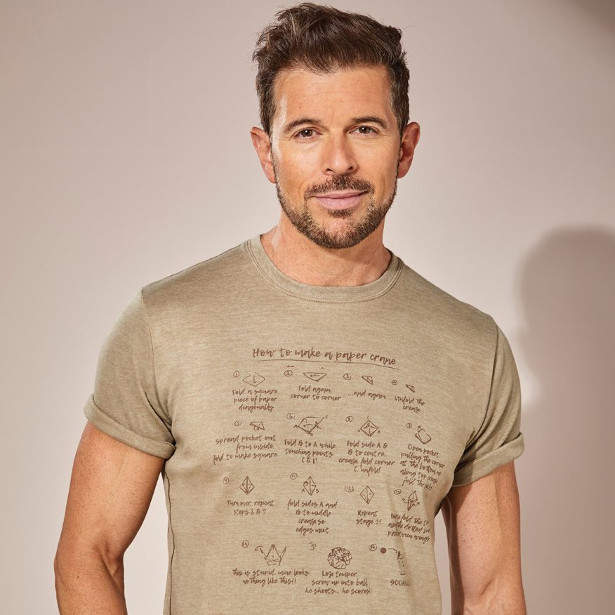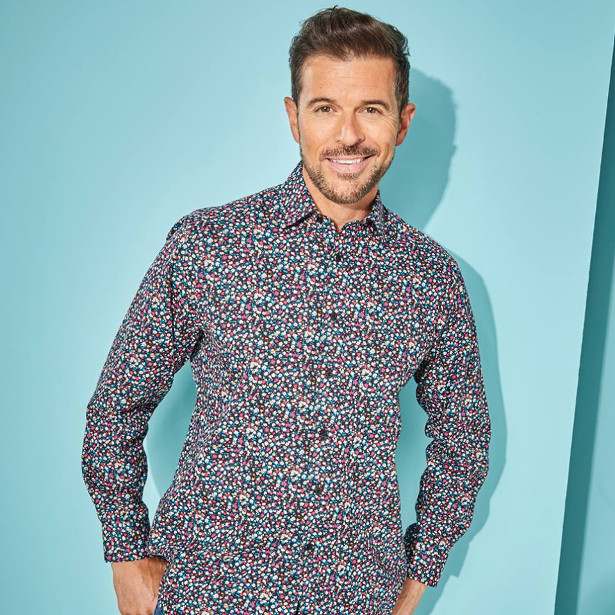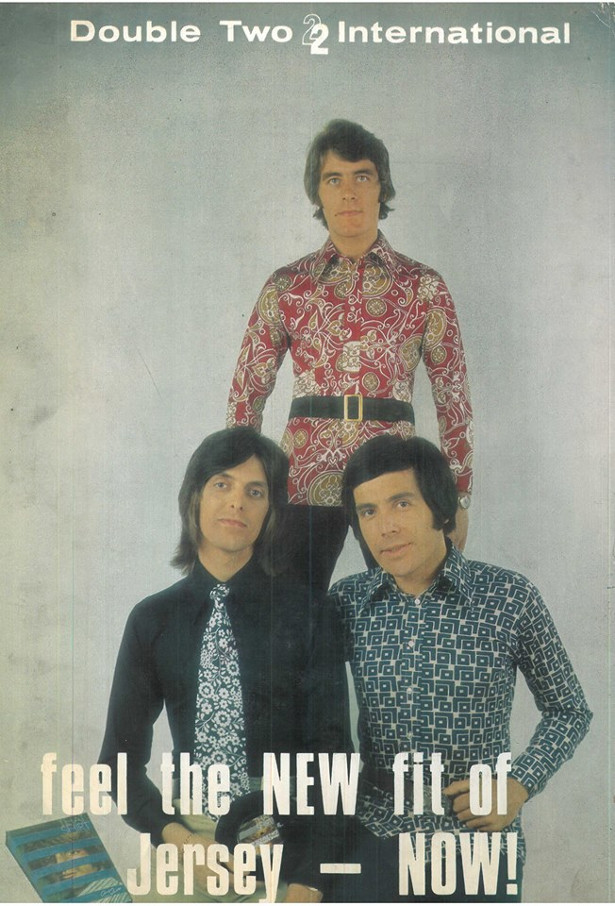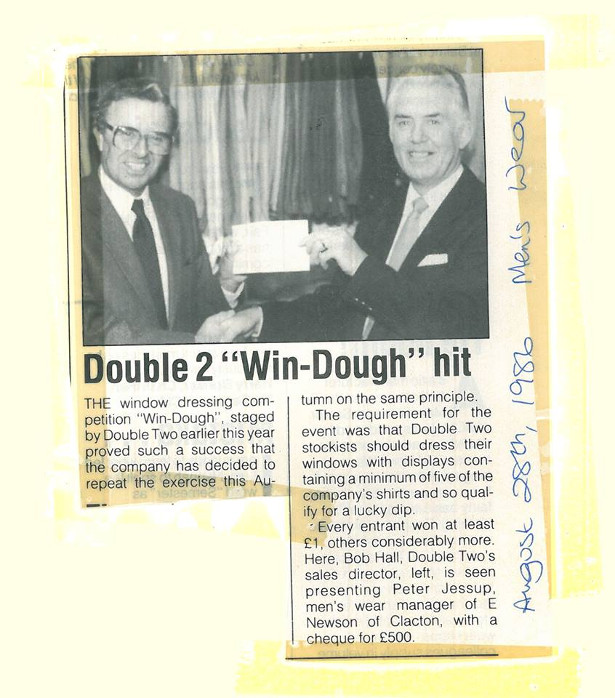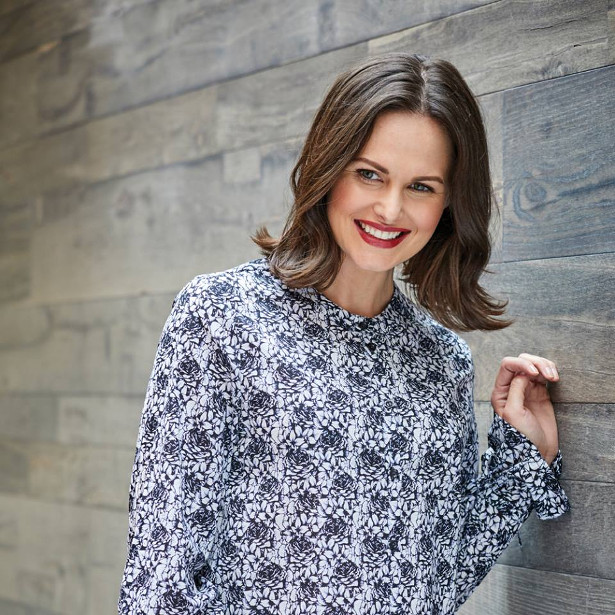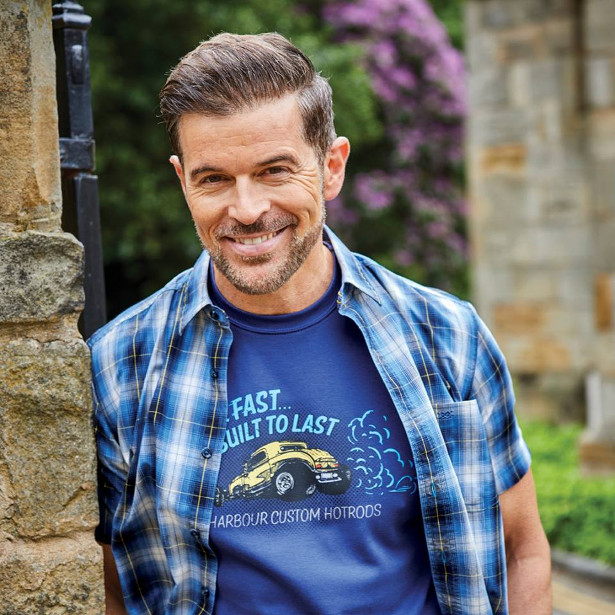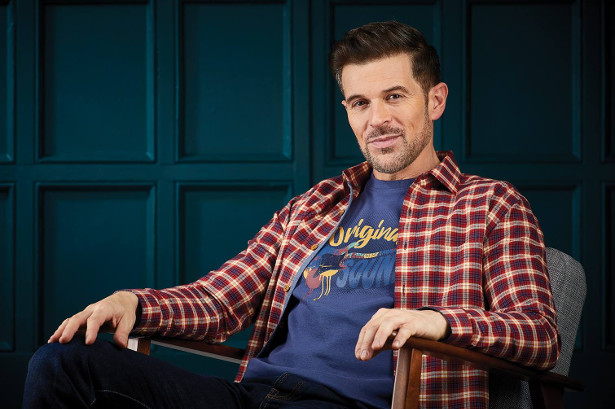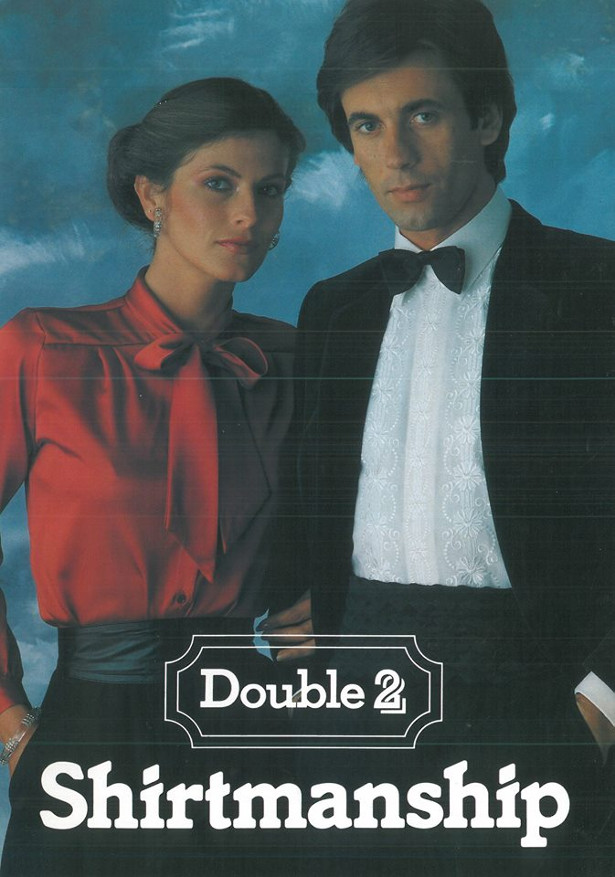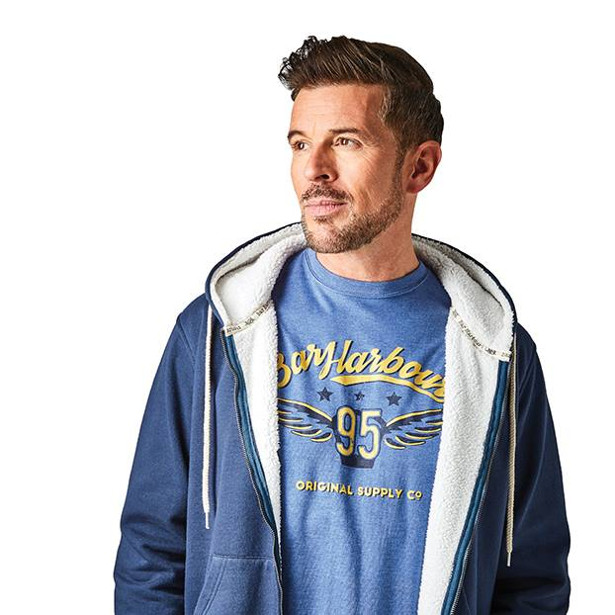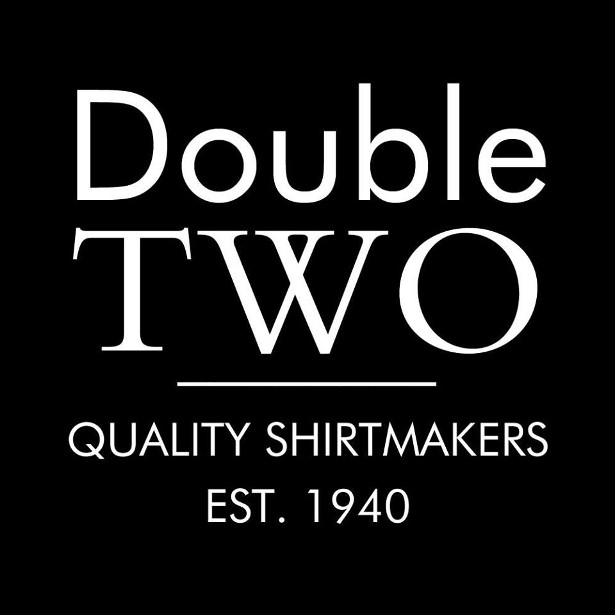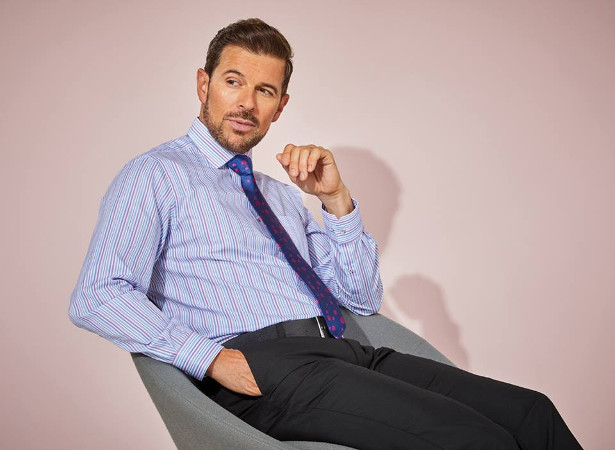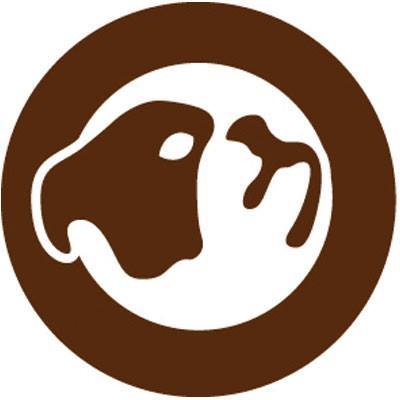 Is he a Bearded Beefcake… Stubbled Stud… Goateed Geezer… or a Clean Cut Charmer BULLDOG products cater for each type of man rug with just little pea sized amounts needed! www.bulldogskincare.com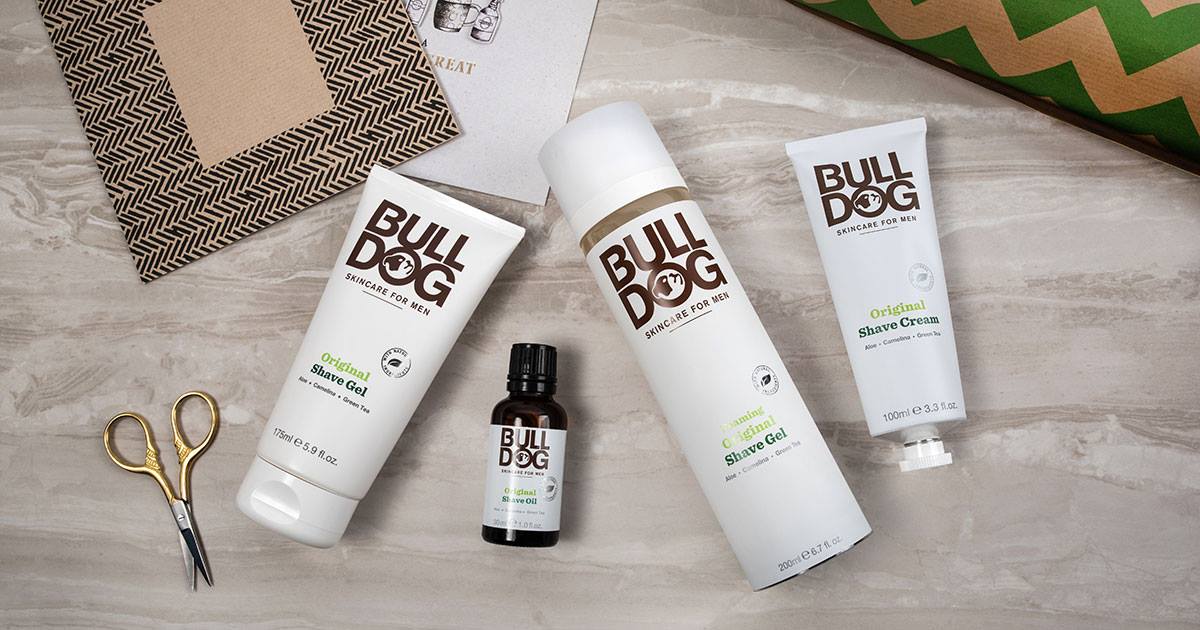 FACEBOOK | INSTAGRAM | TWITTER
Bearded Beefcake A full beard is strong and a fantastic look. Whilst it looks like it requires no maintenance, a beard oil is essential to help prevent beard dandruff and keep facial hair looking healthy. Original Beard Oil (£5.00) will condition your beard without leaving a greasy residue. Just a pea sized amount a day is all your man rug needs.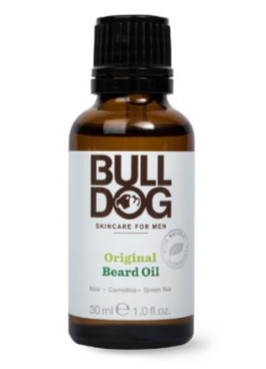 Stubbled Stud Classic stubble suits all men. It gives your look an edge and is easy to maintain. Do remember that stubble can dry the skin out. Use Original Stubble Moisturiser (£7.50) daily to keep your stubble soft and skin underneath well hydrated.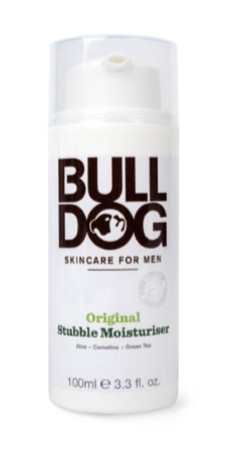 Goateed Geezer You know you're on to a top look when it's being sported by the likes of Dwayne Johnson. A benefit of this look is that it will accentuate your strong cheekbones. You need a transparent shaving lubricant as precision is key to styling this look. Original Shave Oil (£5.00) will allow you to navigate around facial hair with ease.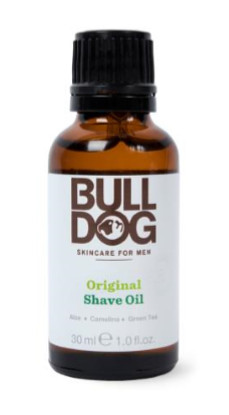 Clean Cut Charmer Super sleek, HR approved and suitable for all men is the clean shave. You will need a good quality razor with a precision trimmer. Original Bamboo Razor (£12.00) ticks those boxes and it also has a lubricating strip with aloe vera , 5 tempered steel blades and flexible head.