Six players from Saracens have been competing against each other in a series of hair-raising driving stunts.
FACEBOOK | TWITTER | INSTAGRAM
The stars, Will Skelton, Jackson Wray and Nic Stirzaker have been battling against Tom Whitely and Kieran Longbottom and Marcelo Bosch driving blindfold and doing slalom races.
The hi jinx , in the new Polo SE, was set up by Sarries sponsors Alan Day VW of Hampstead , London.and involves three challenges.
The competition is being refereed by top stunt driver Alastair Moffat who pitted the players against each other in the club car park.
The first blindfold stunt was won by Team Kieran who managed to reverse their Polo into a space between two traffic cones before Team Will.
However, Team Will fought back and just hit the finish lines before their rivals in the slalom challenge.
Ellie Cohen, marketing manager at Alan Day VW in Finchley Road, said:" As you can imagine the players are ulta- competitive and are desperate to win.
"There is one more challenge to come which we are keeping secret at the moment but it will sort the men out from the boys!"
Challenge 1:
Challenge 2:
NINETEEEN 87. Premium Baked Dog Food! But why baked? Find out here!  www.nineteen87.co.uk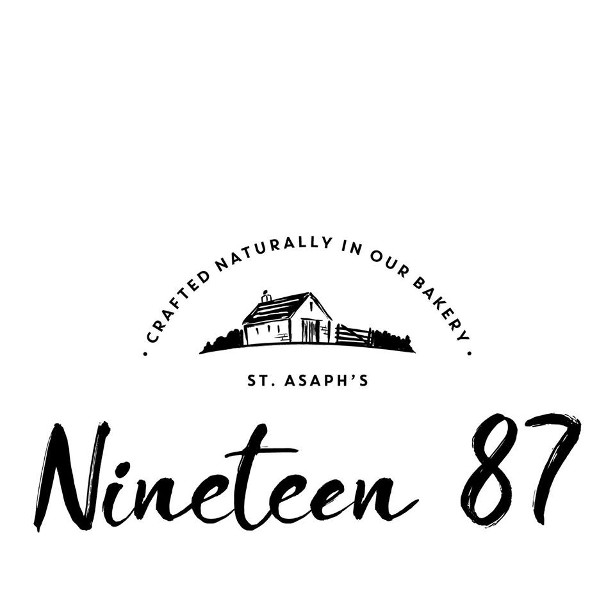 FACEBOOK | INSTAGRAM
Who doesn't love baking? The smells and tastes are just the best. That's why we decided to make our baked dog food in a way like no other.
Using the finest ingredients from farms here in the UK, we take care to get the right mixture for a taste sensation – just like an irresistible loaf or delicious Victoria sponge.
Created by Graham, our resident pet nutritionist, and crafted at our bakery in St Asaph, Wales, our way of cooking is a much kinder and more natural process than extrusion, a mass production process. And allows it to brown by what's known as the Maillard reaction, which locks in the goodness of essential ingredients and gives real flavour (there's no need to add flavour enhancers) and an extra crunchy texture too.
It's the way we bake it that makes it.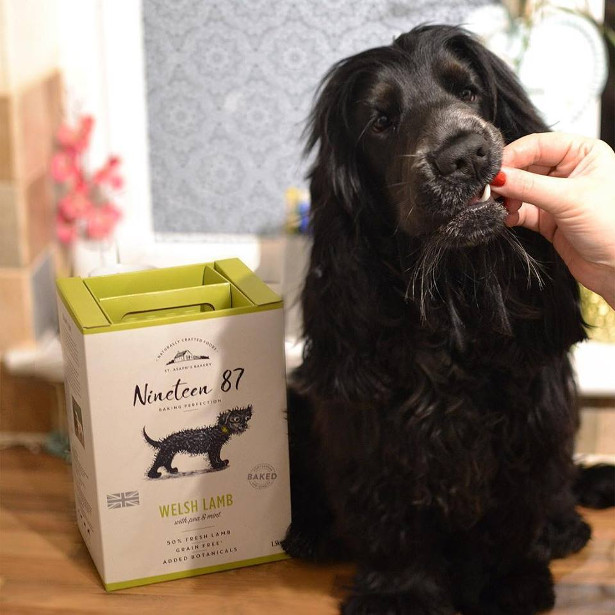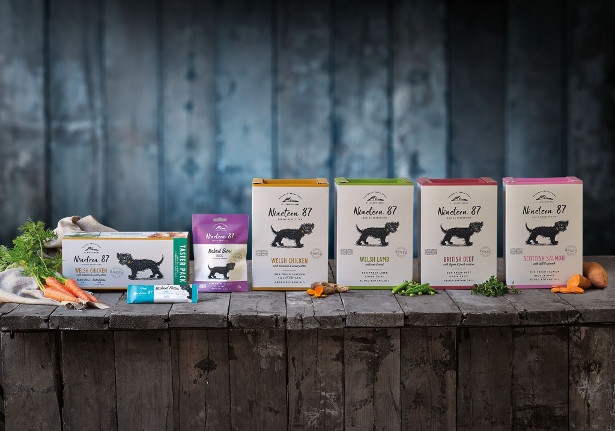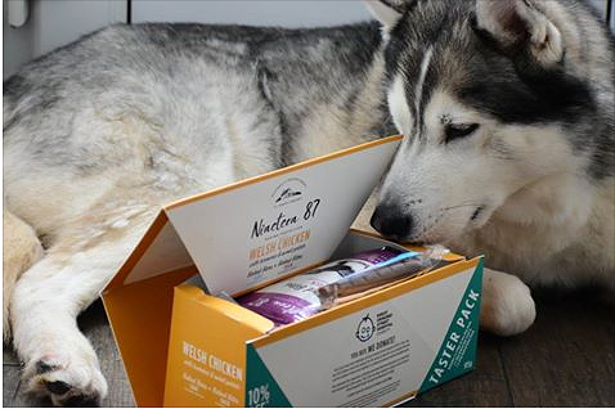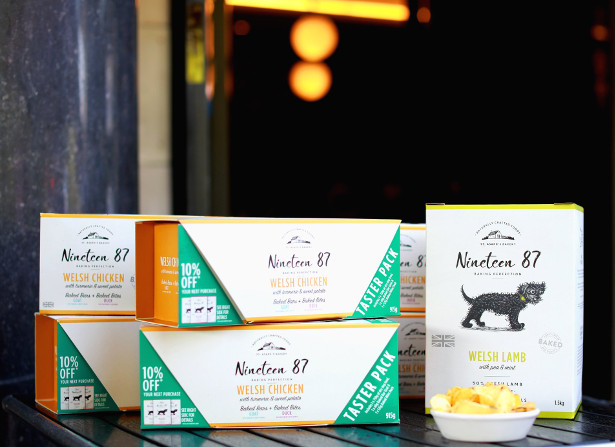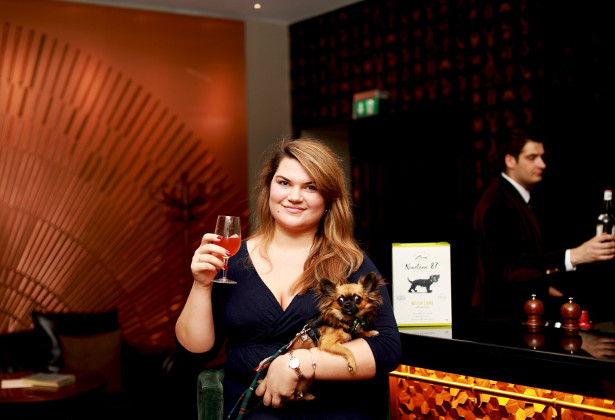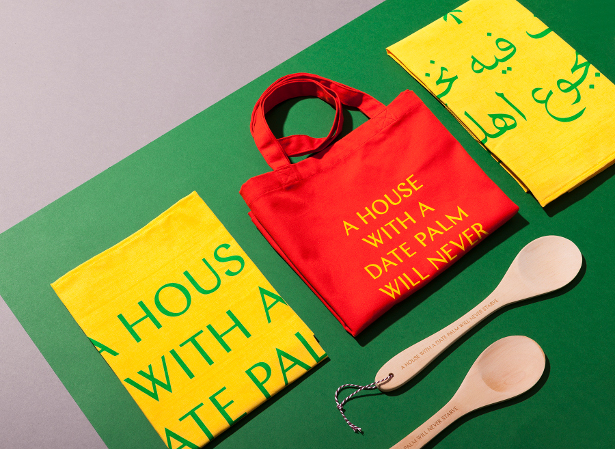 Plinth have collaborated with the Mayor of London's Culture Team on the Fourth Plinth for the second year running and were proud to support the unveiling of The Invisible Enemy Should Not Exist by Michael Rakowitz, 28th March. To celebrate the occasion, we coordinated a pop-up space in Trafalgar Square, 'The House with a Date Palm', where press and public, friends and family were invited to taste recipes inspired by the sculpture, constructed from over 10,000 cans of date syrup (we served up date and ginger cake by Honey & Co. and Silan wa Rashi — a traditional Iraqi breakfast). Rakowitz is keen to inspire more people to cook with date syrup, and worked with us at Plinth to design a range of culinary merchandise including an apron, tea towel and wooden spoon.
'In Iraq, it is traditional for parents to place a date in the mouth of their newborn baby, so its first taste of life is sweet: a harbinger of good things to come. To celebrate this, I have teamed up with Plinth and a cast of cooks — from my mother, Yvonne David Rakowitz to local London chefs, like Lamees Ibrahim and Claudia Roden — to collate traditional recipes and propose new ones that use Iraqi date syrup.' – Michael Rakowitz.
Our new limited-edition artwork by Rakowitz, A House With A Date Palm Will Never Starve, comprises a tin of Karbala date syrup (one of 2376 used to create the statue, reflected in the edition's size of 2376) and a recipe booklet signed and illustrated by the artist. It features texts from Michael himself, Ella Shohat and Justine Simons OBE. The recipes will join many others in a larger volume to be published as an extension of the range planned for autumn of this year. Chefs from London and beyond have contributed: Michael's mother Yvonne Rakowitz, Linda Dangoor, Claudia Roden, Honey & Co., Margot Henderson — and Lamees Ibrahim, author of The Iraqi Cookbook. Discover our new range, sold alongside Lamees' seminal volume, at plinth.uk.com.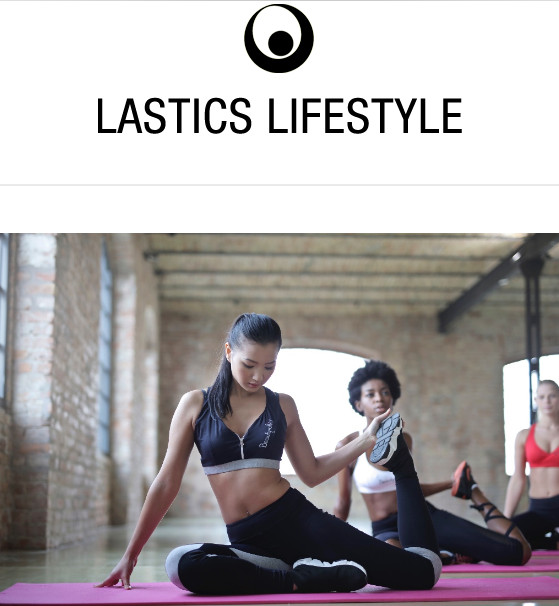 5 Reasons You Need To Stretch
Go beyond the same-old reasons to stretch and discover how better flexibility can improve your whole life.
www.lastics.com
Iconic Broadcaster Geraldo Rivera
Celebrates Release of New Book
The Geraldo Show: A Memoir
By BenBella Books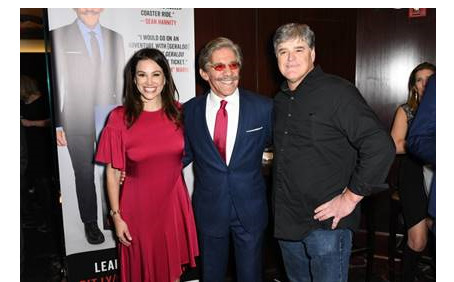 Erica Rivera, Geraldo Rivera, Sean Hannity
(Photo Credit: Jared Siskin/Patrick McMullan)
Hosted by Sean Hannity
Iconic broadcaster and author, Geraldo Rivera, celebrated his new book The Geraldo Show: A Memoir (published by BenBella Books) with a book party hosted by Sean Hannity & Friends at Del Frisco's Restaurant in New York City. The event, which featured a selection of the restaurant's Cocktails & Hors d'oeuvres, took place on Monday April 2, 2018 between 5:00 PM – 8:00 PM.
Notable attendees included: Geraldo Rivera, Erica Rivera, Host Sean Hannity, comedian Gilbert Gottfried, Fox and Friends hosts Ainsley Earhardt and Brian Kilmeade, Fox-5's Rosanna Scotto, rock promoter Ron Delsener, Judge Andrew Napolitano, Fox News anchors Bill Hemmer, Kimberly Guilfoyle, and Kennedy, comedian Joe Piscopo, General John F. Campbell, Liz Claman, Tiki Barber, Bo Dietl, Curtis Silwa, Tamsen Fadal, Professor Alan Dershowitz, cosmetics czar John Demsey, style maven Alina Cho, attorneys Gerald Lefcourt and Dan Abrams, Andrew Stein, and John and Margo Catsimatidis.
Often seen on Fox News as intellectual sparring partners, Host Sean Hannity and Geraldo Rivera spoke graciously of one-another's qualities both professionally as well as off-screen. In his introduction, Sean thanked everyone for coming and described Geraldo as "the older brother I never had" as well as "a true patriot who took a tremendous pay cut and left his big desk job at CNBC after 9/11 to go to Afghanistan as a war correspondent for Fox News. He did it because he lost friends and neighborsthat day. Nobody got closer to the action than Geraldo did. I remember talking with him night after night from Tora Bora and the other battlefields. Now he's written a terrific book The Geraldo Show that I hope you all read."
In responding to Sean's introductory comments Geraldo noted that, "As the Fox News experience has taught me, you don't have to agree on every issue to really care for the other person. You can't just be friends with people who are in lock step with you philosophically or politically. We disagree on a lot of issues, but Sean is my dear friend, one of my best friends on earth. I honor the fact that he trusts me to be on his number one rated program on a weekly basis."
The Geraldo Show: A Memoir is a heartfelt, eye-opening autobiography of Geraldo's extraordinary life and times, recounts his award-winning, action-packed, emotionally charged and controversial 48-years in the news business, his far-flung adventures in war and peace, his triumphant 15-yearlong shot marriage to wife and partner Erica, and his wild bunch of family and eclectic friends who range from conservative commentator Sean Hannity to stoner comic Cheech Marin to Donald J. Trump, the forty-fifth President of the United States.
The book includes a sympathetic, but not sycophantic portrait of the president. Bothnative New Yorkers, the two friends have known each other for decades through various phases of life in the big city. They speak frequently and Geraldo explains his choice following the 2016 election to back the president, whenever ethically and honorably possible.
The book tells how Geraldo's support of the polarizing president has cost friendships and caused tension, even within Geraldo's own family. Erica, like a majority of American women, opposes the president's policies and Geraldo describes their friction common these days in millions of similarly divided American households.
In the wake of the devastating 9/11 attacks, Geraldo tells how he left "Rivera Live", his top-rated show on CNBC, to join Fox News and the hunt for Osama bin Laden. Geraldo brings the reader inside his decade-long, obsessive pursuit of the terror mastermind from bin Laden's Tora Bora Afghanistan hideout to the day almost ten years later in May 2011 when he was killed by our Navy SEALS, exhilarating news Geraldo broke to the American people.
The Geraldo Show: A Memoir also tells the melancholy story of the downfall of Roger Ailes, his friend and mentor, and of other powerful men like reigninganchors Bill O'Reilly and Matt Lauer, and it explores the role played by several strong women, including Gretchen Carlson and Megyn Kelly, in makinghistory in the painful process.
The book also describes the inevitable toll of age, and of a hard life, well lived. The Geraldo Show is vivid history, told from the inside out.
The Geraldo Show: A Memoir by BenBella Books is available at Geraldo.com, Barnes & Nobles, Amazon and Google Books. The book launched on April 3, 2018.
WHEN: Monday April 2, 2018
5:00 PM – 8:00 PM
WHERE: Del Frisco's Restaurant
1221 Ave of the Americas
New York, NY 10020
About Geraldo Rivera
Rivera began his career as a reporter for WABC-TV in New York where he presented a series exposing the deplorable conditions at the Willowbrook State School for the mentally ill. These award-winning reports led to a government investigation and the institution was eventually shut down.
Before becoming a member of the original cast of ABC's Good Morning America, Rivera presented the first television broadcast of the infamous Abraham Zapruder film of the assassination of President John Kennedy as host of ABC's Good Night America. He then began an eight-year association with ABC's 20/20 as an investigative reporter. One of his hour-long reports, The Elvis Cover-Up was for more than two decades 20/20's highest rated shows. In 1987, Geraldo began producing and hosting his ground breaking talk show The Geraldo Rivera Show for 11 years. In 1998, he hosted a series of highly rated investigative specials on NBC.
The winner of the 2000 Robert F. Kennedy journalism award (his third) for his NBC News documentary on Women In Prison, and the Scripps Howard Foundation national journalism award for Back to Bedlam, Rivera has received more than 170 awards for journalism, including the prestigious George Foster Peabody Award, three national and seven local Emmys, two Columbia-DuPont and two additional Scripps Howard Journalism Awards.
Rivera is a veteran foreign correspondent who has been on the frontlines in virtually every international conflict since 1973. He has expertise in the Afghanistan region, covering the international drug wars of tribal territories in both Pakistan and Afghanistan. His vast war experience has spanned the violent coup in Chile and the Yom Kippur War to the civil wars in Guatemala, the Philippines and Nicaragua as well as the ethnic conflicts in Lebanon (1980-83) and Croatia, Bosnia and Kosovo (1998-1999). In 2000, he went to Colombia to cover the country's civil war.
Rivera joined Fox News Channel in 2001 as a war correspondent. Prior to joining Fox News, Rivera served as host of CNBC's number-one rated primetime show, Rivera Live, where his critically-acclaimed coverage of the O.J.Simpson civil trial verdict set an all-time CNBC ratings record.
Rivera is a graduate of the University of Arizona and Brooklyn Law School and is the author of eight books.
Follow Geraldo @GeraldoRivera
Geraldo for Fox News http://www.foxnews.com/person/r/geraldo-rivera.html
Today on Maya Angelou's birthday, give your little people the present of big dreams so they too can rise.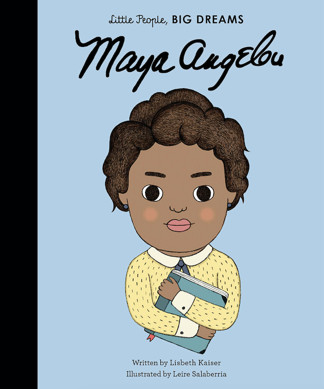 With the Little People, Big Dreams book series at the National Theatre Bookshop, introduce children to inspirational women who changed the world.
Maya Angelou-Little People, Big Dreams book
£9.99
National Theatre Bookshop – shop.nationaltheatre.org.uk
Bree Belt Bag with Charms.
credit RebeccaMinkoff.com or RM Stores.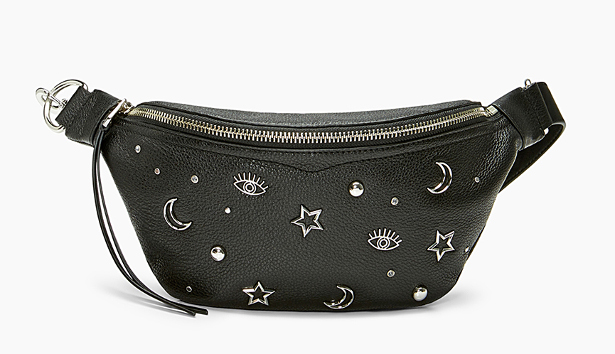 Rehabnet.com (National Council on Seniors Drug and Alcohol Rehab)
Our Mission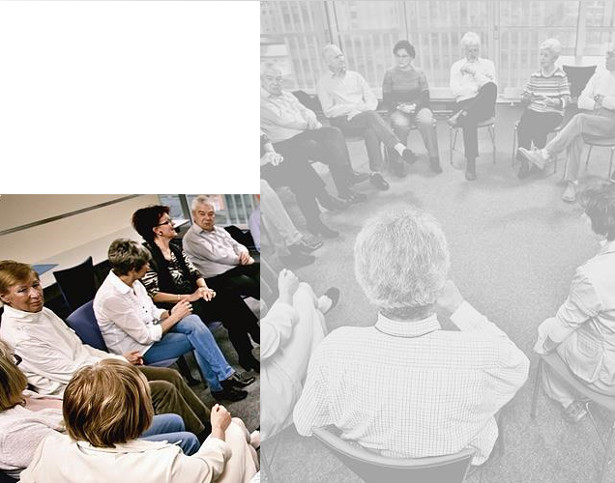 We are a non profit organization with a mission to educate and provide assistance to seniors struggling addiction as well as caregivers and family members with concerns. Our primary objective is to effectively halt the growing silent epidemic of senior addiction.
It's our policy to not advertise nor promote any for profit rehab treatment providers on RehabNet.com. We will however attempt to answer every individual request for help with local, on the ground providers which may include government, non-profit and professional rehab assistance providers. In the coming months we will be launching a nationwide directory of local assistance and provide a tool for anonymous feedback on those programs.
Xpand Laces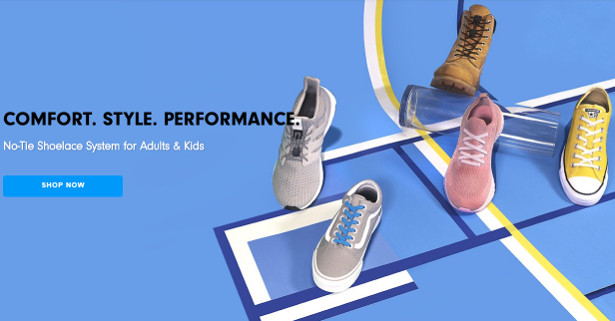 Xpand Laces, the creators of the original no-tie elastic shoelace. Our Xpand Lacing system was a huge success on Kickstarter, raising over $1.3 million! We are on a mission to save the world – one untied shoelace at a time!
Nobody likes their laces coming undone, which is why Xpand was on a mission to solve this problem. Our patent-pending Xpand Laces ensure that you do not have to tie another shoelace ever again. Our elastic laces provide comfort and convenience for everybody including athletes, kids, teenagers, pregnant moms and seniors!
Rugby Executive Assistant from Leeds has Been Announced as a 2018 'Working Mum of the Year' Finalist by British Superbrand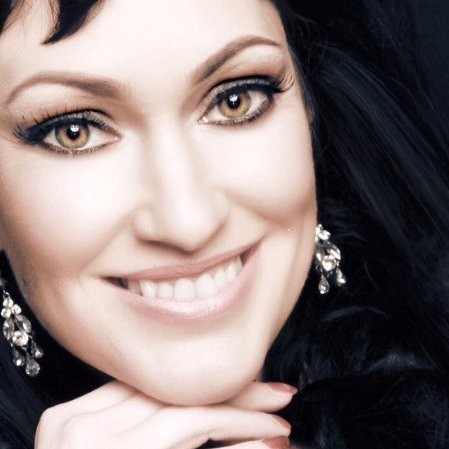 Finalists in the Mum of the Year category of Pitman Training's SuperAchievers awards have been announced after hundreds of nominations from across the globe were submitted to the business superbrand. The award is for a mother who epitomises the dedication required to juggle a busy home and family life alongside achieving personal career ambitions.
Michelle Gibson from Leeds is a mother of four, an Executive Assistant at the Rugby Football League and also owner of the online business 'Exec Angels', an online hub for EAs, PAs and Administrators where they can seek advice and access resources.
She has spent the last 14 years working at the Rugby Football League as EA to the Chairman and CEO, a position she enjoys as she gets to see every aspect of the business in operation. On returning from maternity leave she started to work part-time, 4 days a week, for the Chairman Brian Barwick, a high-profile sports and media personality who ran The FA for some time.
2018 has seen Michelle commence full time hours again, and it has brought with it an exciting opportunity, to work as Company Secretary to the Rugby League World Cup, something she describes as "an exceptional opportunity." She now dedicates 2 days a week to this new role alongside her EA position, allowing her to work from home two days a week so that she is still able to do the school run and be around for her daughter.
When asked what keeps her motivated Michelle said: "My daughter's smiling face at the beginning and end of each day. I do everything for her so she can be proud of me and know how hard I worked for her." She continued, "I want her and every other working Mum to know that it is possible to have it all."
Voting is now open for all finalists – http://superachievers.pitman-training.com/
Public vote closes: Friday 13th April and the winners will then be announced on Friday 20th April.
Claire Lister, Managing Director at Pitman Training Group, said: "We are honoured to be able to highlight such incredible stories, across a really varied set of professions and showcase those who are striving to achieve. Each year, I look at the entries submitted, and it inspires me to see what people are achieving through hard work and ambition."
Pitman Training offers flexible, tailor-made courses and qualifications with one-on-one student support in subjects including Office, IT, Administration, Finance and Business, which are recognised by employers. The team also offer free career clinics and CV advice. For more information see: www.pitman-training.com.
Patria Launch New Clothing Range to Celebrate 100 Years of the RAF
British Luxury Brand Creates Range to Benefit RAF Military Charity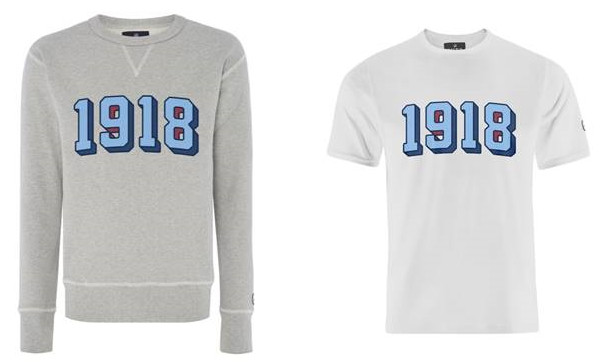 5th April 2018, United Kingdom: British luxury menswear brand Patria and the RAF Benevolent Fund, the leading Royal Air Force welfare charity, have launched a new clothing range to mark the centenary of the RAF.
Celebrating 100 years of the RAF, the exclusively designed range includes a 1918 sweatshirt and t-shirt. For every item sold, there will be a direct gift to the charity. They are available to buy from: www.PatriaGB.com
The RAF Benevolent Fund is the RAF's leading welfare charity with a proud tradition of looking after its own. The charity is there for all serving and former members of the RAF as well as their partners and dependent children.
Patria_and RAF 1918_Sweatshirt
Patria_and RAF tshirt_1918
Patria 1918 RAF100 Sweatshirt
Stockist: Patria
Price: £99
Patria's sweatshirts are made from 100% Pima cotton. The cotton thread is brought to the UK where it is woven and dyed in Leicester into 550 gsm (grams per square metre) loopback fleece. To put Patria's 550 gsm it into context, a typical sweatshirt weighs between 275 and 300 gsm. That's correct – our fabric is 80% heavier than typical competitors.
Patria 1918 RAF100 T-Shirt
Stockist: Patria
Price: £40
Patria's T-Shirts are made from the finest quality cotton – Supima cotton and manufactured at English Fine Cottons established in 2013 to create a state of art cotton mill in Lancashire. It is the first new cotton mill to open in the UK for 60 years. Patria is working with EFC to expand our range of cotton, heirloom pieces. The finest detail is used in making our T-shirts and the highest quality is used for longer life. This is not a T-shirt which will become easily thread barren.
For every sweatshirt sold, £10 will go directly to the RAF Benevolent Fund, with £5 for every t-shirt. Additionally, Patria gives 10% of its profits to the three leading single service military charities (The Royal Navy and Royal Marines Charity, ABF The Soldiers' Charity and the Royal Air Force Benevolent Fund).
Patria offers a range of luxury 100% British made heirloom pieces that are built to last. Every Patria sweatshirt and t-shirt is designed and crafted in Britain using the best materials and artisan makers.
Patria was founded to support the British armed forces community. It exists to generate incremental and sustainable income for the armed forces charities that support our military personnel, our veterans and their families.
Richard Thackray, founder of Patria and a Royal Navy veteran, said: "The RAF has a long and illustrious history of protecting the UK. Its service men and women have made huge sacrifices across its 100-year history. It is right that we recognise their contribution and support the force's welfare charity, the RAF Benevolent Fund."
David Murray, RAF Benevolent Fund Chief Executive, said: "The Fund exists to repay the debt we owe to all RAF personnel, serving and retired, and we can only do that with the support of innovative companies like Patria. These luxury sweatshirts are a fantastic way to commemorate the RAF's centenary and support the RAF Family at the same time."
The RAF100 reflects on the history and achievements of the RAF. It also celebrates the work the RAF is currently doing and looks forward to the next 100 years. The centenary itself will be marked by special events, activities and other initiatives at local, regional and national levels running from April to the end of November 2018.
1918-21918-3
Patria RAF 1918 Sweatshirt as worn by Corporal Stuart Robinson, injured in 2013 in an IED explosion in Afghanistan losing both of his legs. (You can read his story here https://www.rafbf.org/how-we-help/who-we-have-helped/stuart-robinson
Find the silver lining at dinner time and brighten up your little sunshine's day with this weather themed dining set;
Introducing the Weather Forecast from Flying Tiger Stores.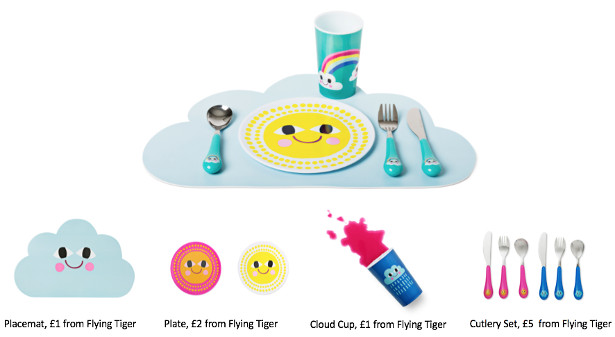 STAY COOL FROM STELLAR COOKWARE
Stay Cool, the New Cookware range from Stellar
"Very well made, with important design and function details which assist with cooking, delighted to recommend this range from stellar Kitcheware." Intouch Rugby Editor.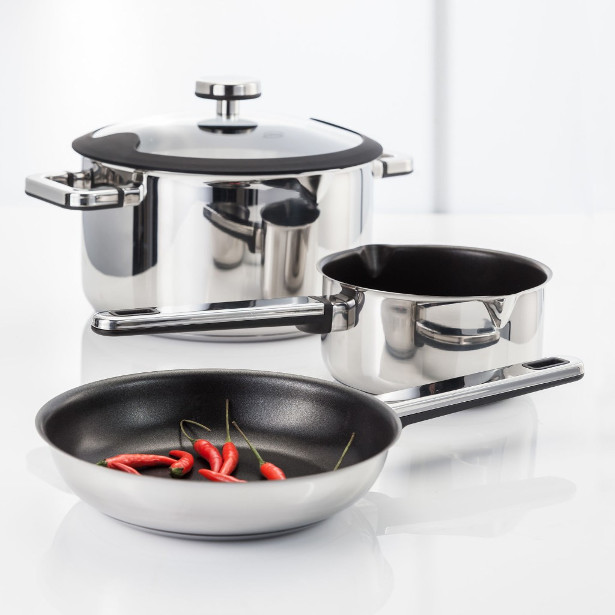 A cool range of cookware designed for today's cook and aspiring chef; offering safe efficient cooking, easy draining, and higher levels of nutrient retention owing to its unique design. Let's explain.
"Stay Cool" a surprising name for a cooking collection, then again this name reflects the key benefits the handle design offers the consumer, the handles stay cool while the pan directs all of the heat into the pan body to insure efficient cooking. This combined with the innovative silicone edged glass lids which seals in nutrients when cooking, make these pans super cool.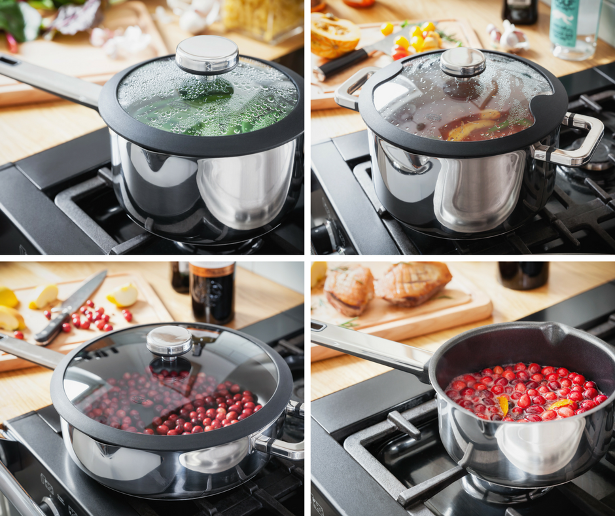 Finally Stay Cool pans look seriously cool too, curved bases (holding the induction plate) black edge lids and dynamically styled handles make this range win time and time again. Manufactured in high grade stainless steel means these pans will also retain their looks, all of which is supported by a lifetime guarantee.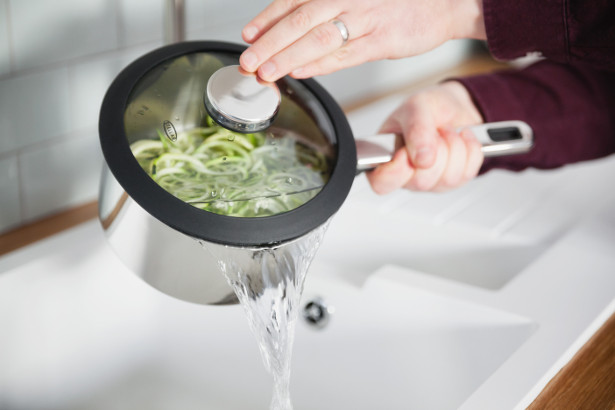 One last point – when you place the lid on the pan – there's no cluttering, metal on metal noise as the silicone quietly nestles snugly in to the pan's body.
PRICES (RRP)

SL01 Stellar Stay Cool, 16cm Milk Pan, 1.1L, Non Stick £28.50 £46.00
SL05 Stellar Stay Cool, 16cm Draining Saucepan, 1.1L £40.00 £64.00
SL06 Stellar Stay Cool, 18cm Draining Saucepan, 2L £45.00 £72.00
SL07 Stellar Stay Cool, 20cm Draining Saucepan, 2.7L £48.00 £77.00
SL36 Stellar Stay Cool, 24cm Casserole, 4.5L £70.00 £112.00
SL45 Stellar Stay Cool, 24cm Stockpot, 6L £73.00 £117.00
SL13 Stellar Stay Cool, 20cm Frying Pan, Non-Stick £36.50 £58.00
SL20 Stellar Stay Cool, 24cm Frying Pan, Non-Stick £44.00 £70.00
SL24 Stellar Stay Cool, 28cm Saute Pan, Non-Stick £77.50 £124.00
SLA1 Stellar Stay Cool, 3 Pce Draining Saucepan Set £119.00 £190.00
SLB2 Stellar Stay Cool, 4 Pce Draining Saucepan Set £146.20 £234.00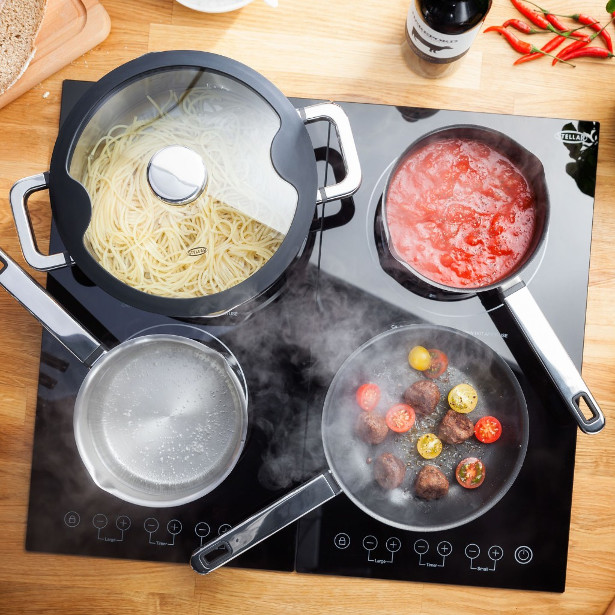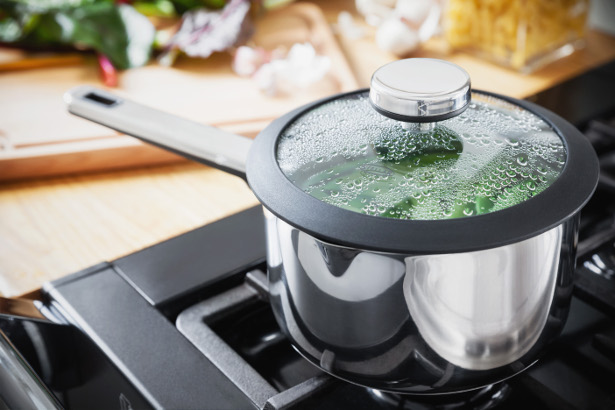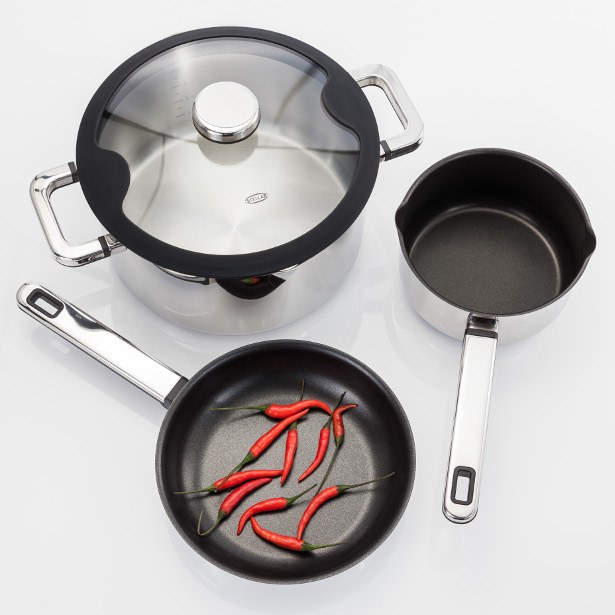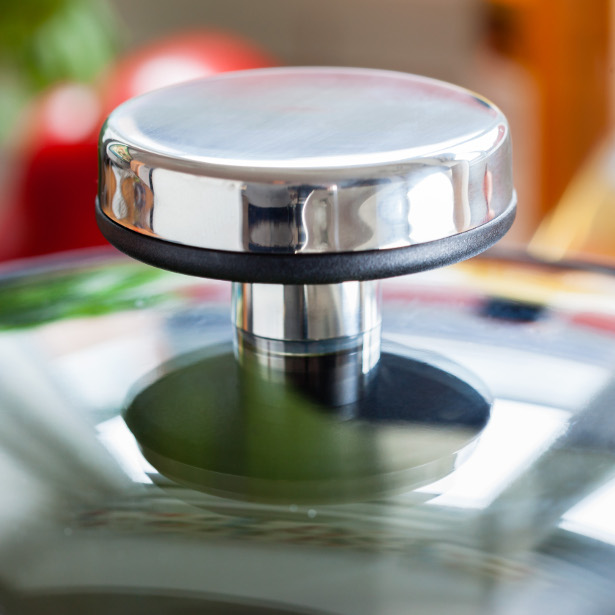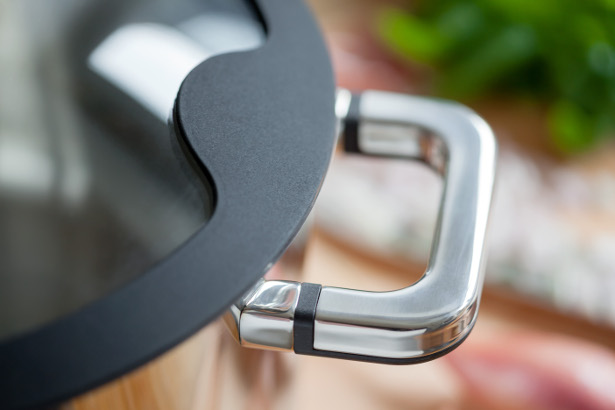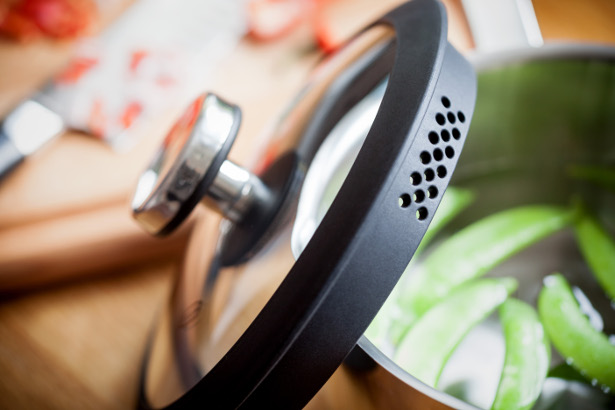 UNDERSTATED GRAIN OF QUALITY
STELLAR BEECHWARE CHOPPING BOARD COLLECTION
Some items simply ooze quality…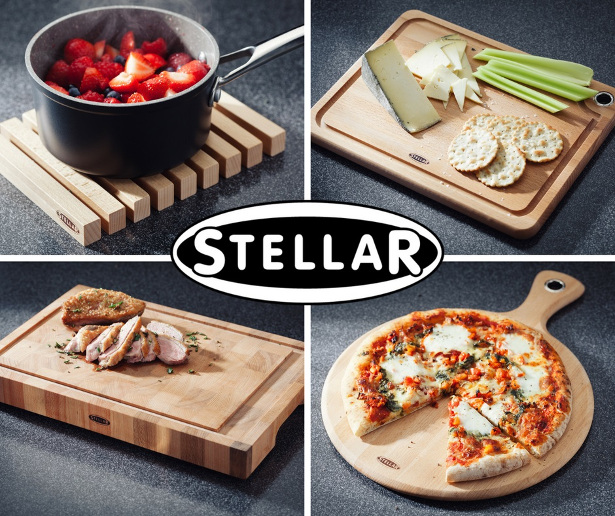 "During the hustle and bustle of food preparation, the Stellar range of paddle, chopping and butcher chopping boards are of the very highest quality, and a welcome addition to any kitchen, I would thoroughly recommend them! " InTouch Rugby Cuisine Editor.
The new Stellar beech cutting boards collection is a perfect example in point, a board that can be used to serve in style and be the perfect surface for chopping, slicing or dicing,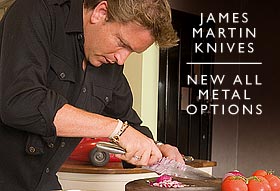 Created from high grade 20mm laminated beech, each is finished with and attractive and useful stainless steel hanging loop. Also worth noting is one side is simply smooth for serving, whilst the reverse has a draining channel.
Paddling Perfection
Ideal for serving canapes and pizza Stellar has introduced the large 30cm Pizza paddle, makes a fine chopping board too!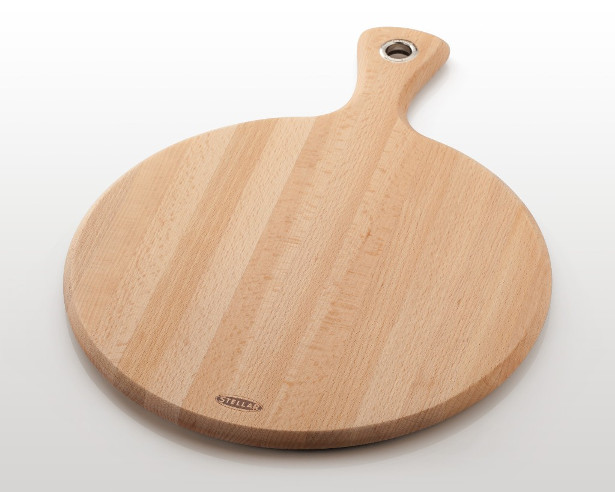 Butchers Block
Every chefs dream, we have included the essential beech Butchers Block a solid 40mm deep it will be your cooks companion for many years. Look out for the finger grips which will make it easier to move too, alongside the 4 non slip feet.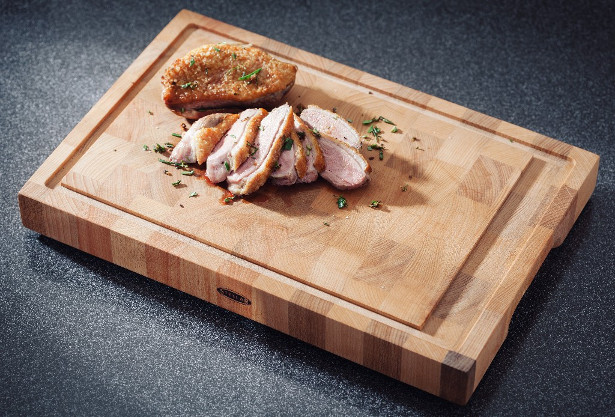 Stellar Beachware Extendable Trivet
Created using partially concealed anodised aluminium batons, the Extendable Trivet could become your latest flexible friend! As beautiful as the other items in the collection, the sliced beach blocks which make up the trivet will protect your work surfaces from the greatest of heat. While it's compact to store, its cleverest trick is the ability to stretch out to accommodate larger pots and pans from 14 to 20cm !

Kitchenware that is made to last. With 5 sizes rectangular boards to choose from, the paddle, block and trivet, perhaps you are spoilt for choice?
Quite simply its:- Beautiful. Practical. Clever. That's Stellar Kitchen beech ware in a nutshell!
Product Code Description ASP
SW81 Stellar Kitchen, Beech Extendable Trivet, 23 x 15 x 2cm £8.40
SW82 Stellar Kitchen, Beech Cutting Board, 27 x 22 x 2cm £16.80
SW84 Stellar Kitchen, Beech Cutting Board, 30 x 25 x 2cm £21.70
SW86 Stellar Kitchen, Beech Cutting Board, 35 x 27 x 2cm £25.20
SW88 Stellar Kitchen, Beech Cutting Board, 39 x 29 x 2cm £30.24
SW90 Stellar Kitchen, Beech Cutting Board, 47 x 35 x 2cm £40.60
SW92 Stellar Kitchen, Beech Pizza Serving Board, 30 x 1.5cm £21.70
SW94 Stellar Kitchen, Beech Butchers Block, 40 x 26 x 4cm
£46.20
See the range on the Stellar Website here
For Stellar Stockists click here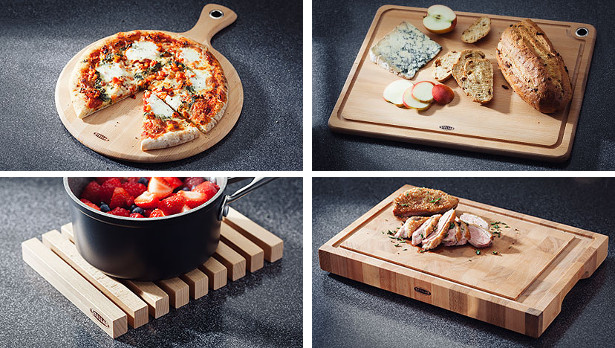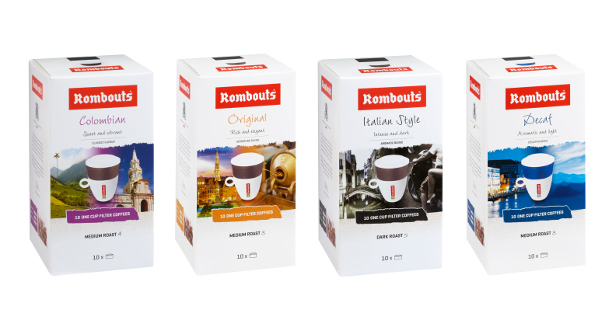 Jewellery Box! For Spring UK Next Working Day Delivery & Same Day Dispatch! Order on 02033974169 /   www.jewellerybox.co.uk
INSTAGRAM COMPETITION >>>>win free rings for 6 months and the winner bags themselves free rings and for their best friend! Enter @ :- https://www.instagram.com/jewelleryboxuk/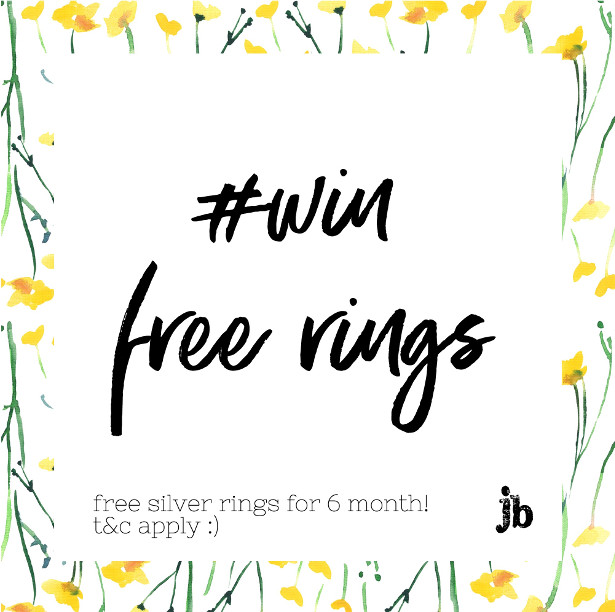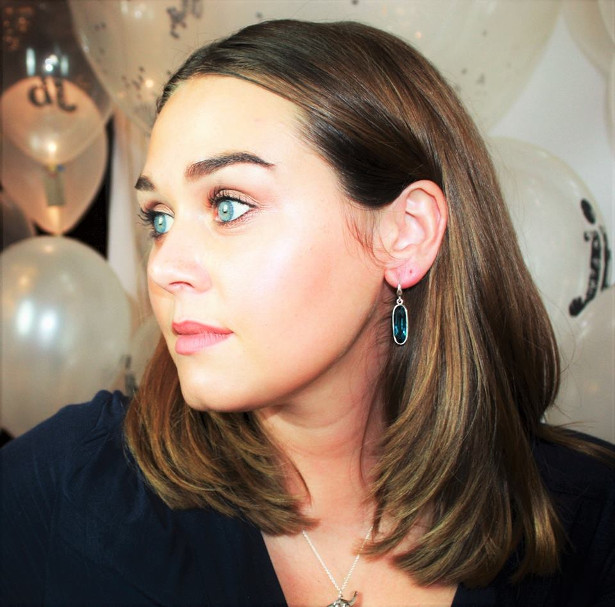 FACEBOOK | TWITTER | PINTEREST | INSTAGRAM
Jewellery is a spring essential for every girl especially as it is time of the year along with summer when you can really show off stacking and layering styles.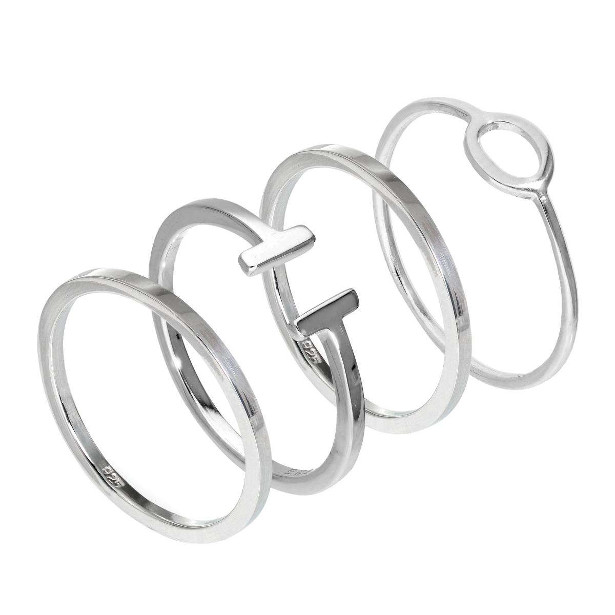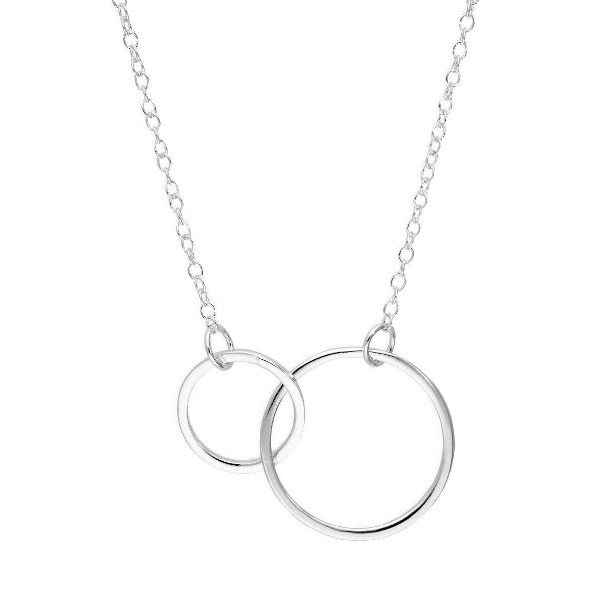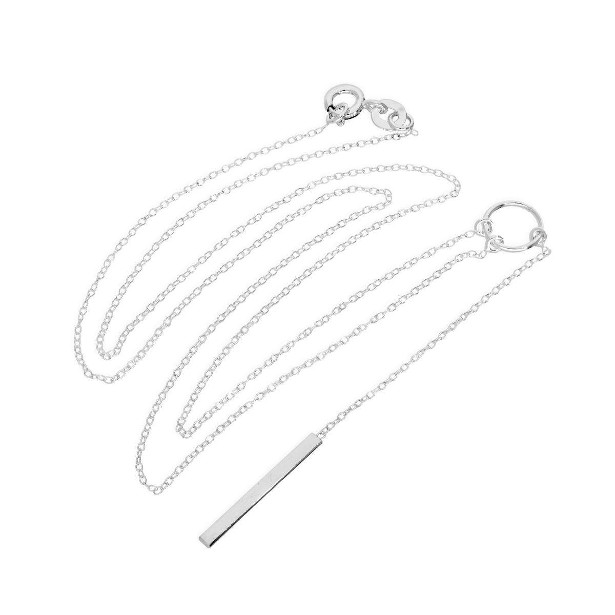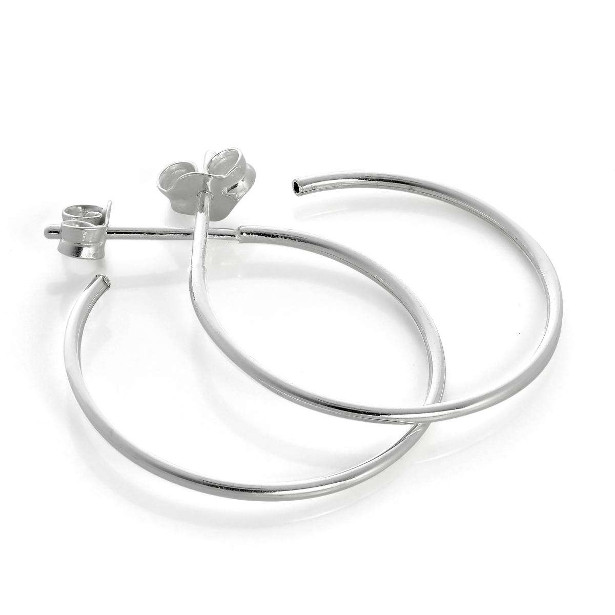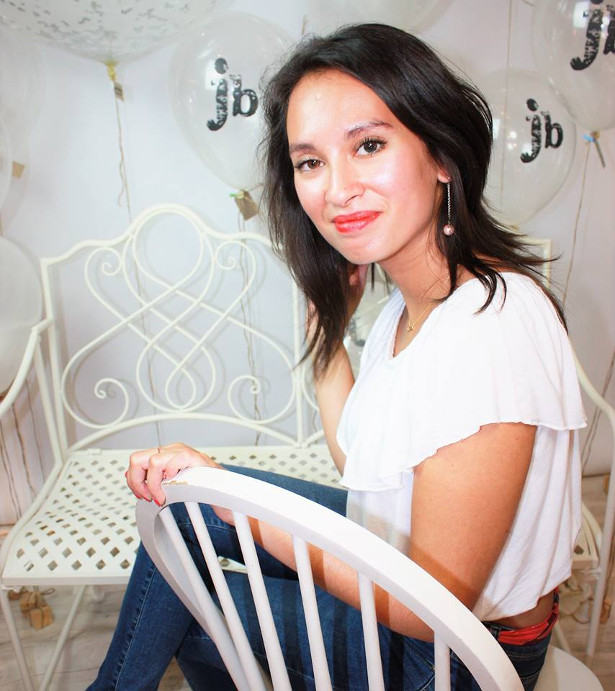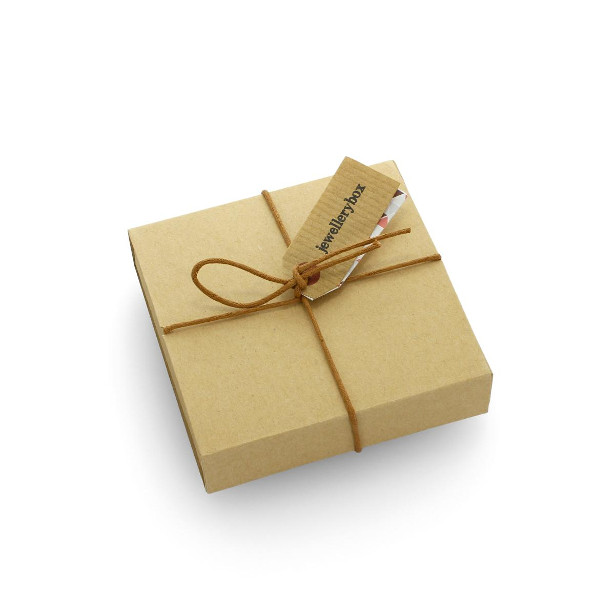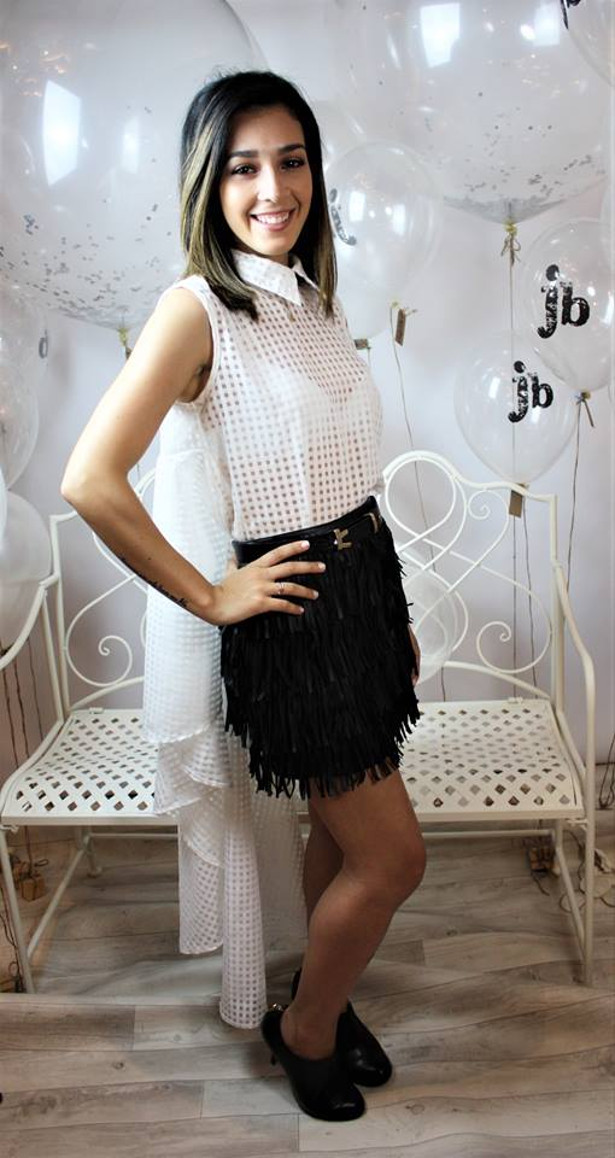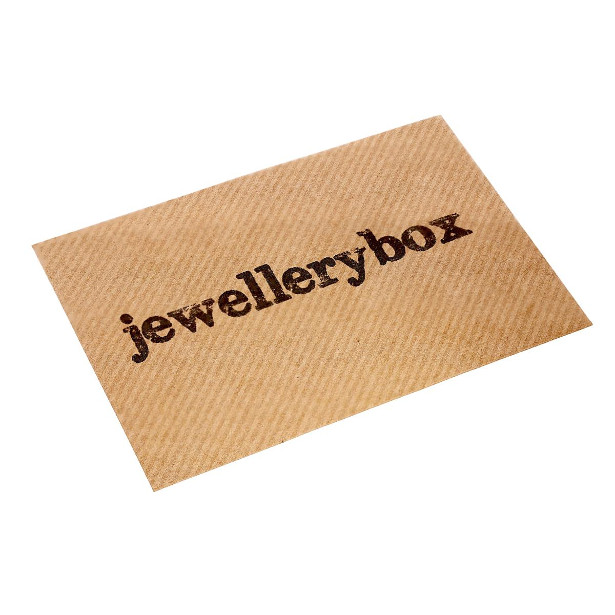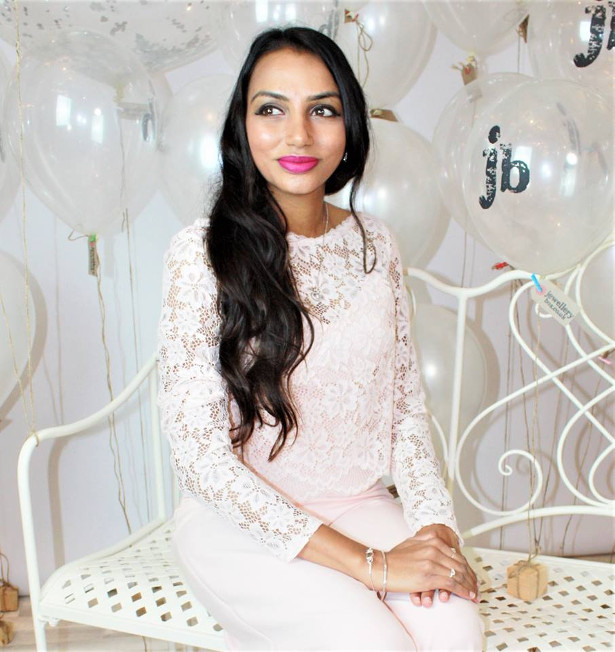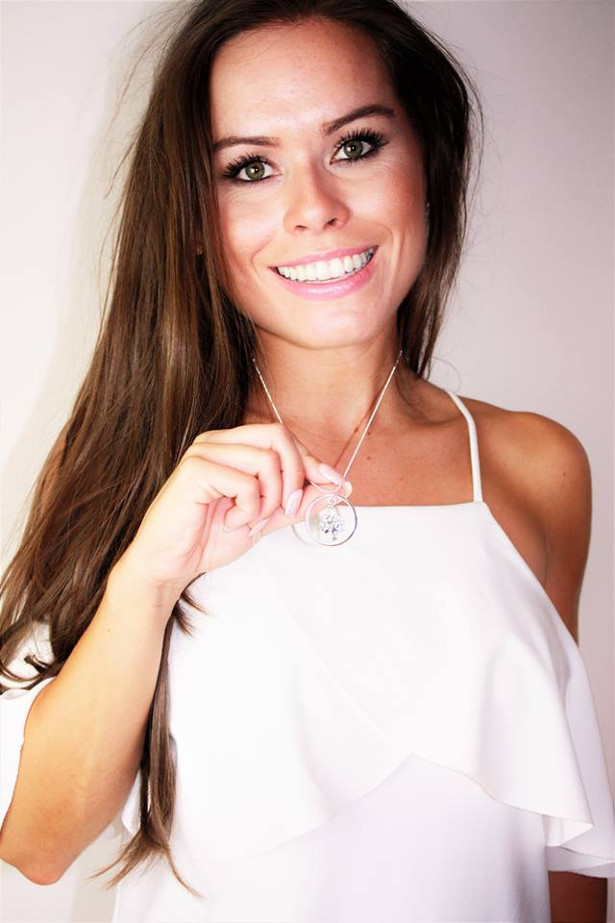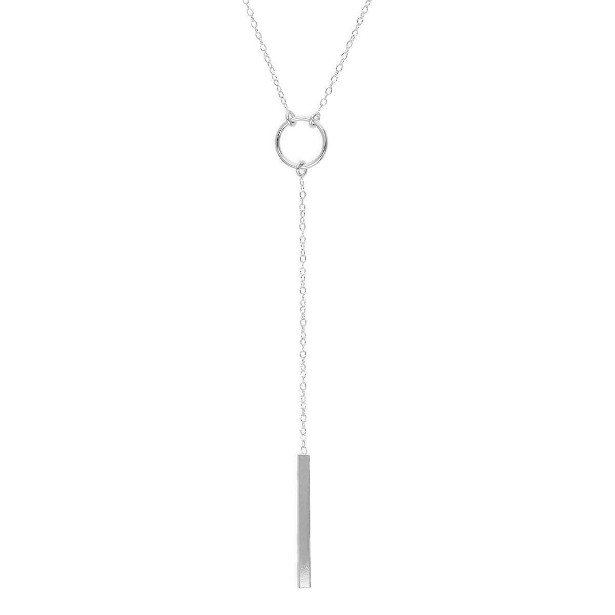 Brighten up your space and make a statement with your own colour pop light from Urban Cottage Industries.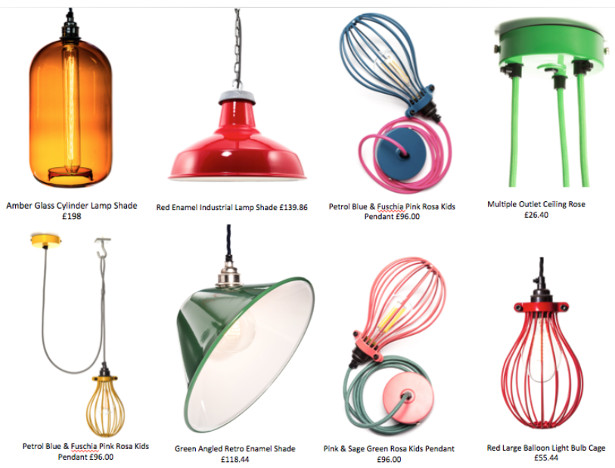 The British lighting company's amazing Made For You online configurator allows you to pick & mix your shade, fabric cable, bulb and fittings – so you can create the perfect light for your space…
the possibilities are endless!
FREE Next Day Delivery from:
www.urbancottageindustries.com
My Fairy Unicorn Garden – Discover the magic of nature through play
TWITTER | FACEBOOK | INSTAGRAM | PINTEREST
With the My Fairy Garden range, children can imagine, create, nurture and grow their own fairy garden. My Fairy Garden is a collectable girl's range that encourages interaction with nature through play. The kits offer children a delightful experience of imaginative open-ended play whilst discovering the magic of growing real plants. There are cute little flowerpot fairy homes, fairy doors to place in your house to allow fairies to enter and Fairy Tale stories to encourage children's imaginations! Make your child's bedroom an enchanted place with these magical toys!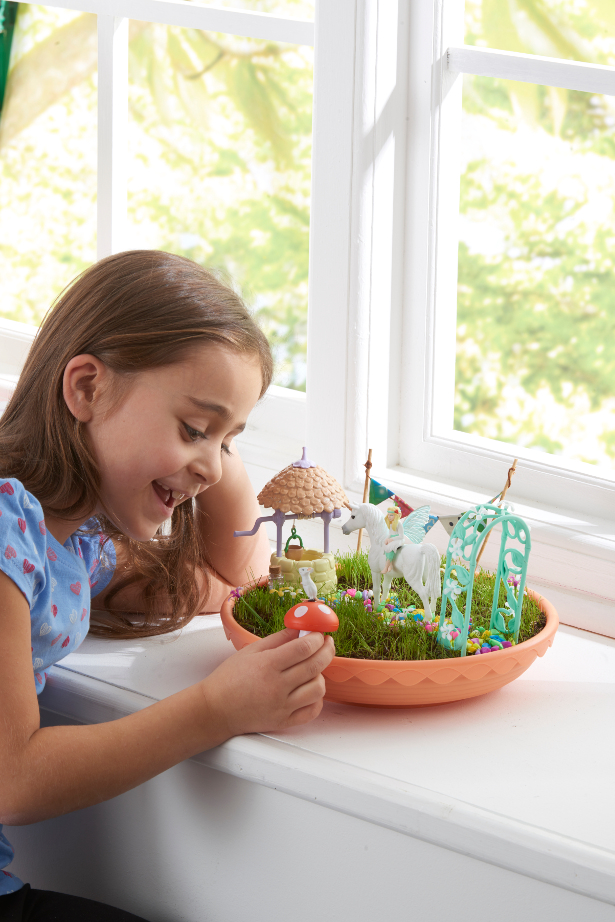 My Fairy Unicorn Garden: Create a magical Unicorn Garden where Fairy Belle can make a wish. This 'Grow & Play' playset includes Belle the fairy and her unicorn and mouse friends, along with a sparkly fairy house, wishing well with working acorn bucket, bunting, fairy dust and lots more. Sow the seeds provided and watch this enchanting garden grow together!
Grow the perfect garden for belle the fairy and her unicorn and animal friends!
Sow the seeds provided and watch the grass grow.
Help Belle make wishes in the wishing well, or relax under the pretty arbour.
Also includes a sparkly fairy cottage, bunting, flowers and fairy dust.
Just one of a range of my fairy garden products from Interplay.
Available for £19.99rrp from toy retailers, supermarkets, department stores, homeware/garden stores and online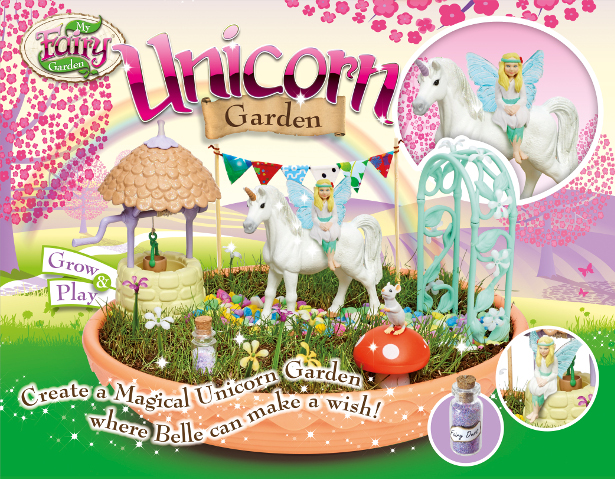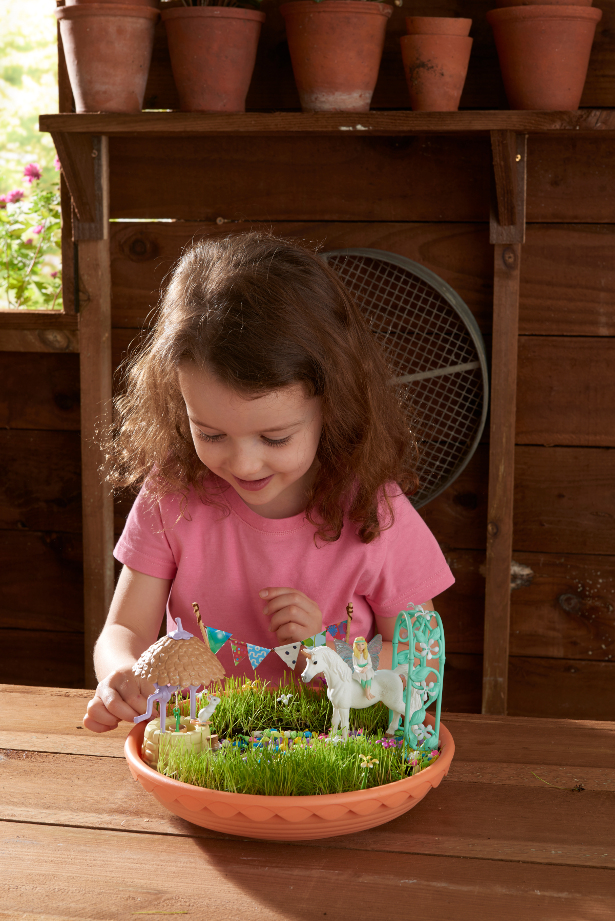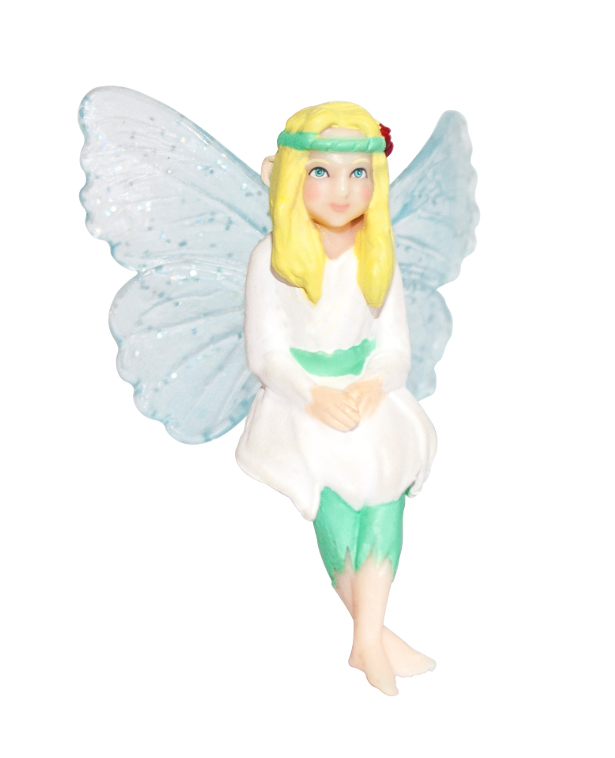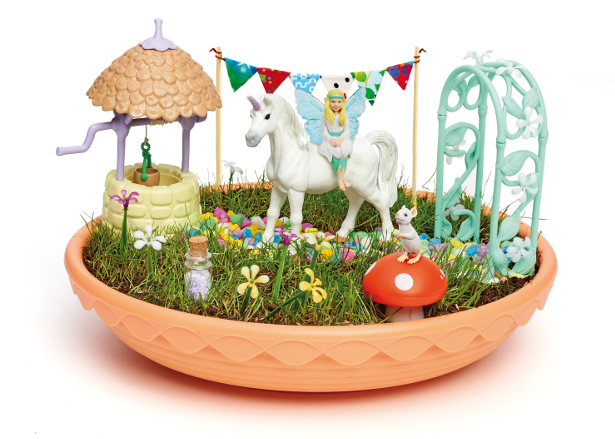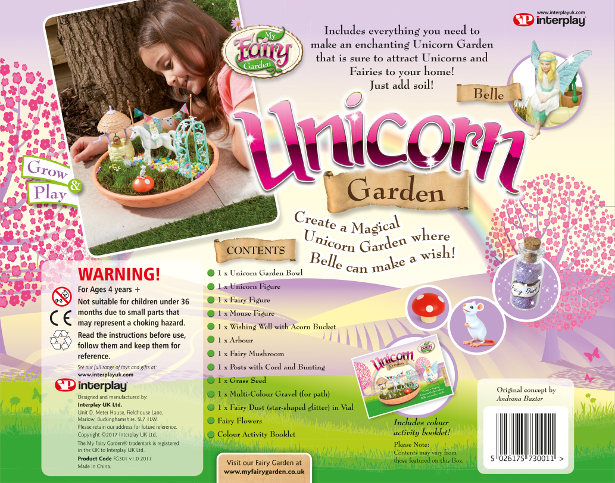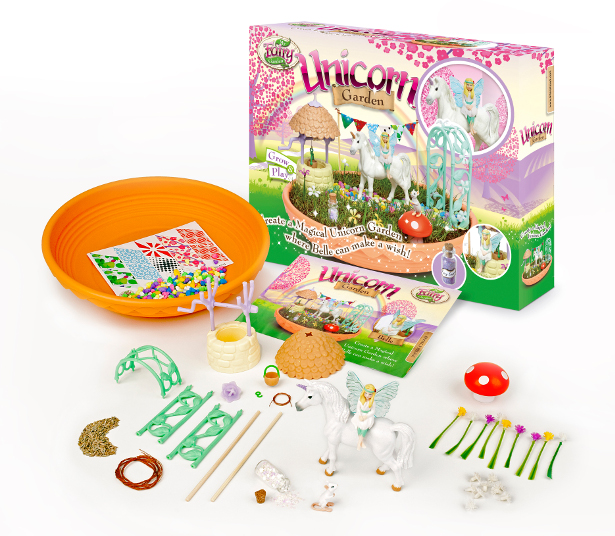 Injured amateur sportspeople
fed up with NHS treatment
EVERY week thousands of people are injured while playing sport and are dissatisfied with treatment on the NHS.
The poll conducted by Survey Monkey showed participants were forced to take time off work because of the severity of their injuries.
The majority of men and women, in the exclusive survey for Active Cover – a new insurance product for amateur sports people, agreed they would pay for private healthcare if premiums were affordable.
The survey showed:
65% of people have been injured as a result of playing sport or doing exercise
28% have taken time off work following a sports injury
Only 24% of people in Britain are happy with the medical treatment they received from the National Health Service following a sports injury
73% of amateur sportspeople would pay for private health care if premiums were affordable
Published figures show that 27.1 million Brits participate in sporting activities, which is 60.1% of the population.
The survey, on behalf of Active Cover- a new multi-sport Injury Insurance product designed to help amateur sportspeople overcome injuries – polled a cross section of men and women aged between 18-75 years or older. Around 39% of those who took part were aged 45-54 and 67% were men.
Former badminton Silver Olympic athlete Gail Emms, 40, said: "These are shocking statistics and it proves just how many people are getting injured and taking costly spells off work.
"When I was an Olympic athlete I was entitled to free medical insurance for physio and surgeries but now I am no longer funded I realise how important it is to be covered.
"I play a lot of sports and I've noticed my body is more prone to injury than it was. I love the concept of Active Cover – this is for sporty people who understand that the realities of a fitness regime may incur serious and minor injuries here and there."
Participants enjoyed competing in a wide range of sports including, football, running, pilates, spinning, netball, squash, horse riding, golf and cycling.
Around 19% of the 300 responders to the poll said they exercised five times a week and 27% said they exercised twice a week. Only around 6% reported they did not exercise at all.
The study showed that 6% of those injured took over a month off work, 7% took two weeks off work and 10% took less than a week.
Researchers discovered that 28% of people choose to have treatment privately rather than go down the NHS route. Over 7% of patients paid more than £500, 13% forked out between £151-£500 and 8% paid up to £150.
Asked if premiums were affordable would they see sports insurance as an effective means of getting back to fitness quickly, a massive 73% agreed.
Active Cover was developed by two childhood friends, former City trader Simon Dryan and insurance advisor Graeme Godfrey and designed to help customers to overcome injuries caused during sporting activity, by providing financial support to aid many elements of their recovery.
Under their diagnosis, treatment and rehabilitation sections, Active Cover will reimburse customers for up to 75% of the costs incurred up to the maximum limits of the policy, dependant on which package is chosen.
Users can access private treatment, such as physiotherapy anywhere in the UK without total reliance on the NHS, speeding up the recovery process.
If an injury is serious enough that it prevents someone from going to their gym, Active Cover will reimburse the membership fees.
Customers are covered for most sports including boxing, surfing, tennis and even Judo and Karate, all at one price.
Team sports like football and rugby are covered, as well as organised activities for both adults and children.
Active Cover is underwritten by CHUBB European Group Limited, who are a global leader in personal accident insurance.
Co-founder Graeme Godfrey said: "We never envisaged that we would end up in business together but you now have two trusted friends on the same team which is an excellent start. We saw a gap in the market, so we set up this business in an attempt to change the face of sports insurance in the UK and we have spent two years developing and fine tuning the product."
For a full list of multi-sports covered: https://activecover.co.uk/multi_sports_covered/
For a full list of multi-sports covered: https://activecover.co.uk/multi_sports_covered/
Active cover in 60 seconds:
Appeal started for the children of British motorcycle racer Daniel Hegarty who died in horrific crash after life insurance fails to pay out
A HEARTFELT JustGiving crowdfunding campaign has been launched to create a trust fund for the sons of the late British superbike rider Daniel Hegarty, after it was revealed that his family has been unable to claim insurance since his death because his accident happened outside of Europe.
The 31-year-old, from Nottingham, was competing in the Macau Motorcycle Grand Prix, in China, for Topgun Racing Honda, in November when he came off his bike at a sharp bend during the sixth lap and crashed into barriers, losing his helmet and sustaining fatal injuries. The race was immediately red flagged and never restarted and tragically Daniel died on his way to hospital.
On the JustGiving page his brother Joe Hegarty said: "Daniel was a talented, committed motorcycle racer but firstly and always he was a devoted father to his two young sons, Evan (aged 10) and Flynn (aged three).
"After Daniel's life insurance refused to pay out because of his death happening out of Europe, This JustGiving page is to raise money for a trust fund for Daniel's two young boys to help them in the future where unfortunately their father can't."
Family, friends and members of the motorcycle community paid respect to the 'loving father' at his funeral at St. Mary and All Saints' Church in Bingham, Nottinghamshire in December. Hundreds of guests attended the funeral and mourners followed the hearse through the streets before the ceremony.
Daniel's partner Lucy Draycott and the mother of Evan and Flynn said she had 'lost the love of her life' following the crash and made an emotional tribute.
She said: "We were due to move in together and when he left for Macau, I told him what I always tell him 'If you hurt yourself I'll hurt you twice as much' and as he turned to go he said 'I will see you in the big house Luce' and now I know he meant a different house all together."
Daniel's step-father Cavan Soal said: "Many of you will know Daniel through his racing but he was more than just a racer he was a wonderful family man and a father. Racing was always his goal but his drive came from within. He taught us all that hard work is what gets you there and no one worked harder than he did."
Adrian Cox, the team owner at Topgun racing Honda said: "Unfortunately, on that day we lost one of the good guys a real gent, a great friend, a devoted boyfriend and a top dad."
The resort city of Macau in southern China, has been hosting the street race for cars and motorbikes since 1954. The last time a rider died in the race was in 2012 when Portuguese Luis Carreira crashed at the same bend.
Daniel regularly competed at the Isle of Man TT, was born in Nottingham and was the Isle of Man TT Privateer champion in 2016.
To support the appeal, please visit:
https://www.justgiving.com/crowdfunding/joe-hegarty-3

SO INNOVATIVE! This Easily Installed device has freed up 10 Sq Meters of space in my garage! Everything in my garage and utility room is so much more organised now that i have these! InTouch Rugby Organisation & Tidiness Editor.
GearHooks® save space, store and display all your sports, leisure and hobby gear at home, in the garage, shed or office!
"A superb range of products, very easy to install and fulfilling a real need within my utility room! Organisation of our sporting equipment! Its a great system, we also thoroughly recommend their customer service!" Intouch Rugby, Sports Equipment Editor.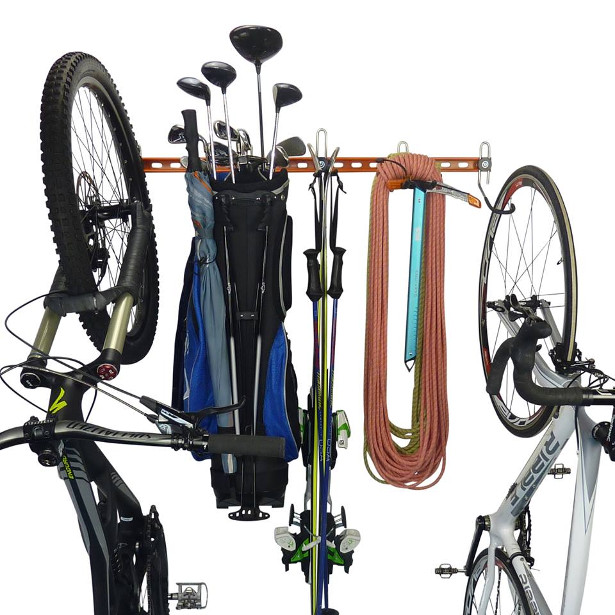 FACEBOOK | TWITTER | INSTAGRAM
Designed and made in the UK
GearHooks® are the space saving way to store and display all your sports, leisure and hobby gear at home, in the garage, shed or office.
No more piles of stuff all over the floor, getting in the way or going rusty and mouldy.
GearHooks® will keep all your precious gear safe and tidy, looking great and ready to go in the smallest amount of space so you can spend more time doing the things you love.
Quick and easy to fit
GearHooks® fit to the wall with a single hole and super-strong fixings. You can fit a GearRail® with just 3 holes and can adjust, move or add more hooks without drilling any more holes.
Get your gear sorted out. Create space you didn't know you had. Save time finding stuff. Make putting it away quick and easy.
Find out more and see the range + buy at :- www.gearhooks.com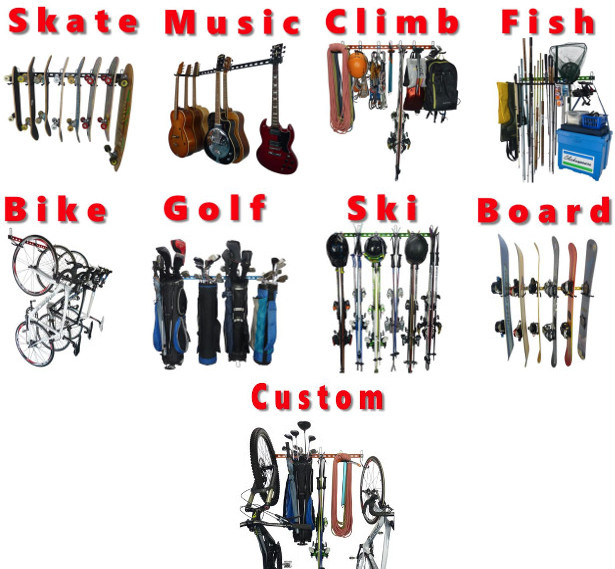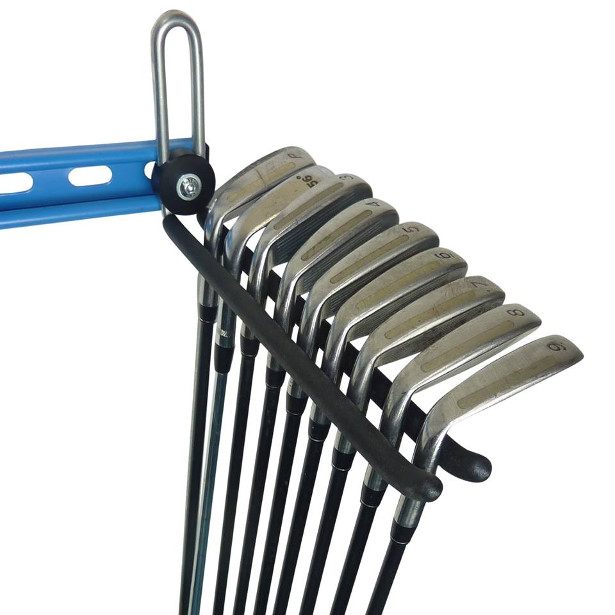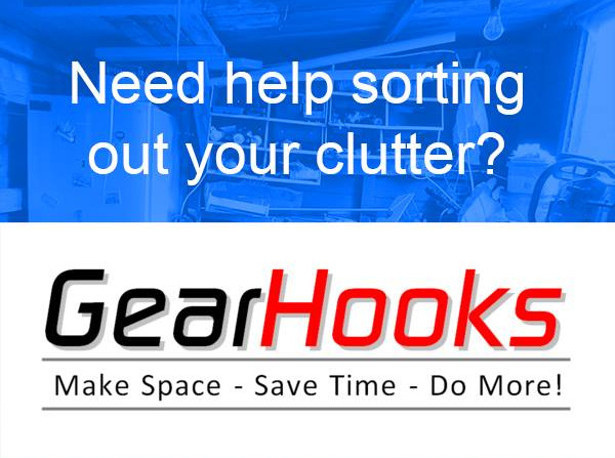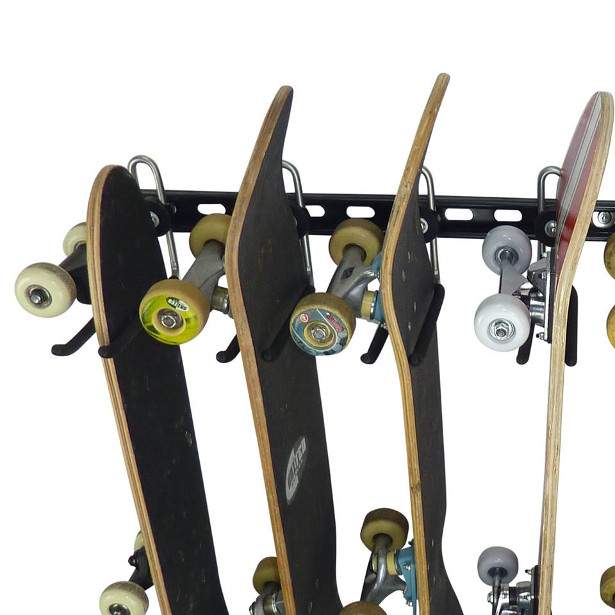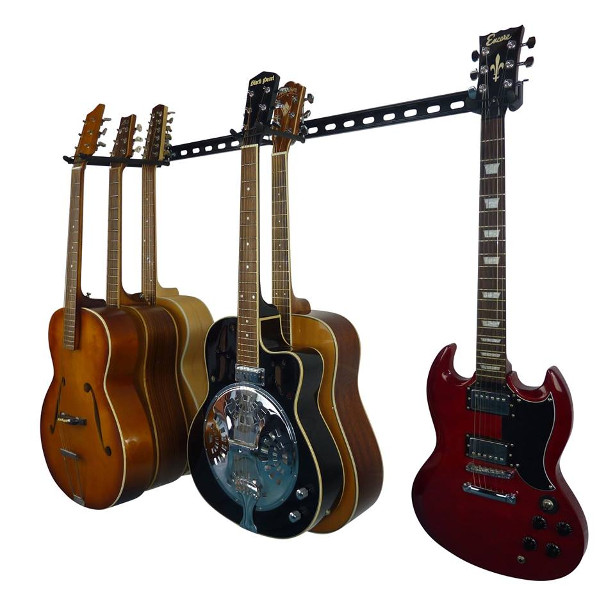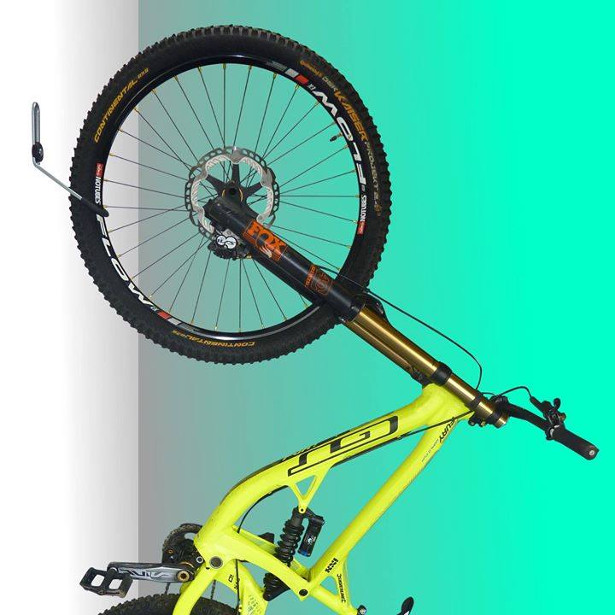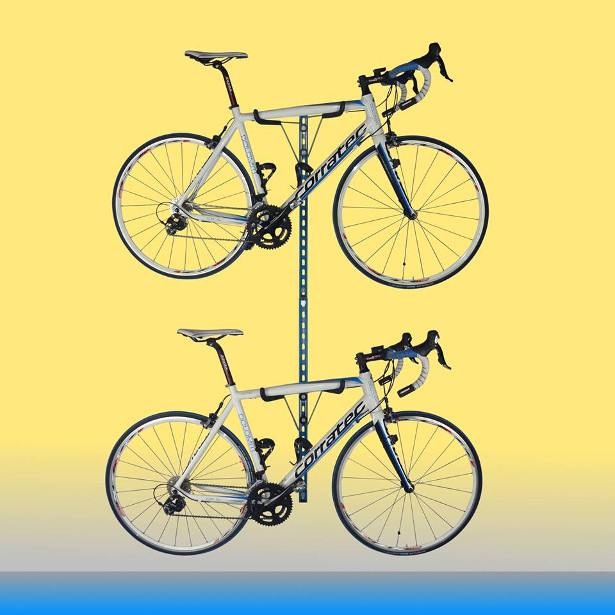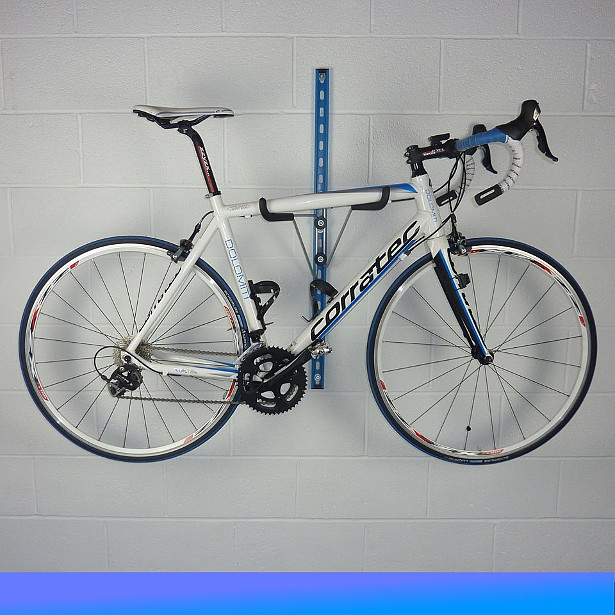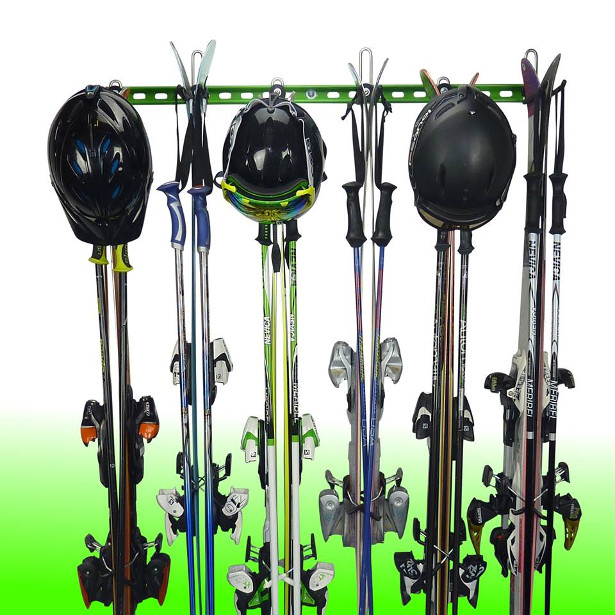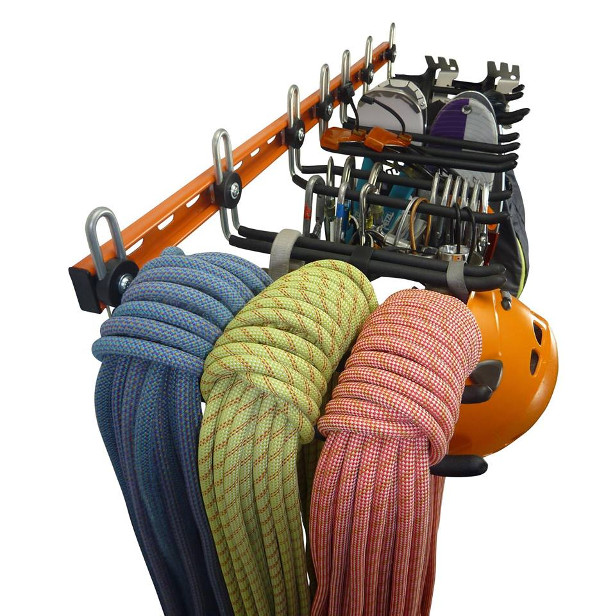 £50k of kit up for GRAB-bie's
TWITTER | FACEBOOK | PINTEREST | INSTAGRAM | YOUTUBE
Former England rugby international, Simon Halliday, has today visited the mountain of rugby equipment waiting to be claimed by amateur clubs across the UK through the Crabbie's Rugby Rewards programme.
With everything from balls to tackle pads, there are over 5000 pieces of rugby union and league kit still waiting to be claimed by rugby clubs, worth over £50,000.
Halliday, who represented England in 23 Internationals from 1986 to 1992, said: "Grassroots rugby is the lifeblood of the sport, with many clubs across the UK run by passion, grit, determination and a genuine love for the game. I've seen first-hand the impact that projects like this can have for clubs, both improving the experience of players we have across the country and attracting new recruits to the sport."
Crabbie's Rugby Rewards has been running throughout the 2018 season with over 90 clubs across the country already signed up, all with a chance to claim their share of £50,000 worth of kit.
"Crabbie's is a proud supporter of rugby and to celebrate this we want to give back to amateur rugby clubs across the country," said Lucy Cottrell, Brand Manager, Crabbie's Alcoholic Ginger Beer. "At a time where there's ever increasing financial pressures on grassroots rugby, we hope the kit will ease the pressure on clubs, allowing them to invest in other areas. In times like this, it's projects like these that can make the difference between a club keeping its head above water, or not."
Crabbie's Rugby Rewards is an on-pack promotion where customers log a unique code into crabbiesrugby.co.uk and allocate points to a local club of their choice. The more points a club collects, the bigger the reward.
Cottrell adds; "Not only is there the opportunity to support your local club, but those taking part will also be entered into a weekly draw for prizes including anything from a TV to a Fitbit."
About the project, Simon Halliday concludes: "It's great to see Crabbie's investing in grassroots rugby across Britain. If the project helps to inspire just one player, coach, volunteer or referee – then in my mind it will be a huge success."
To support your local club don't forget to log your Crabbie's Rugby Rewards points for your local club; or if you are running a local club, there's still time to sign up and spread the word about Crabbie's Rugby Rewards to be in with a chance of claiming free kit. Clubs have until the end of June 2018 to claim their rewards. For more information about how to get involved, visit www.crabbiesrugby.co.uk.
Celebrate the royal wedding in style with a pudding recipe
fit for a Prince and his Princess-to-be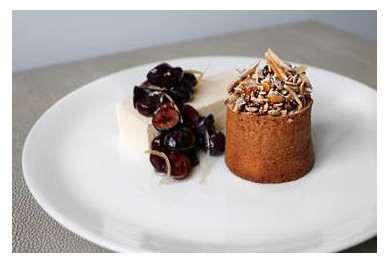 The most anticipated upcoming royal wedding is fast approaching. To celebrate the marriage of HRH Prince Harry and his soon-to-be Princess, Ms Meghan Markle, Rocket Food, London's leading luxury catering company, has created a pudding recipe fit for a royal. Marrying British summer fruits with iconic ingredients from across the pond, the recipe gives a nod to the couples individual heritages and future together. Comprising of a lemon butter and granola cake, gooseberry and elderflower semifreddo and crowed with a blueberry compote, each ingredient has been carefully considered and selected by Rocket Food's creative pastry chef, Emma Davies, who comments:
"When creating the recipe I started by considering in season ingredients. Elderflowers, which are of course linked to Harry's British heritage, are typically foraged in May when the pair are due to wed, and will be seen in hedgerow across the land. The flowers reflect a spring time wedding perfectly so including a cordial, to me, felt essential. Next, came a nod to Ms Markle, the semifreddo is made using Philadelphia cream cheese, adding a hint of the American all-time iconic dessert, cheese cake. A second nod to Megan and her American heritage comes in the form of a blueberry compote, we recommend using English grown from Wye valley to create the link to both cultures. Using fresh organic fruit is also an homage to Meghan's healthy and ethical lifestyle. Finally the lemon in the cake, which perfectly complements the elderflower, symbolises the freshness of spring."
FROM FLUBIT www.flubit.com! Whilst Travelling the Nicholas Winter Men's Overnight / Weekend Holdall, Duffle Bag & Wash Bag add style to your presentation.
FACEBOOK | INSTAGRAM | TWITTER | PINTEREST | LINKEDIN | GOOGLE+ | YOUTUBE | PRICESPY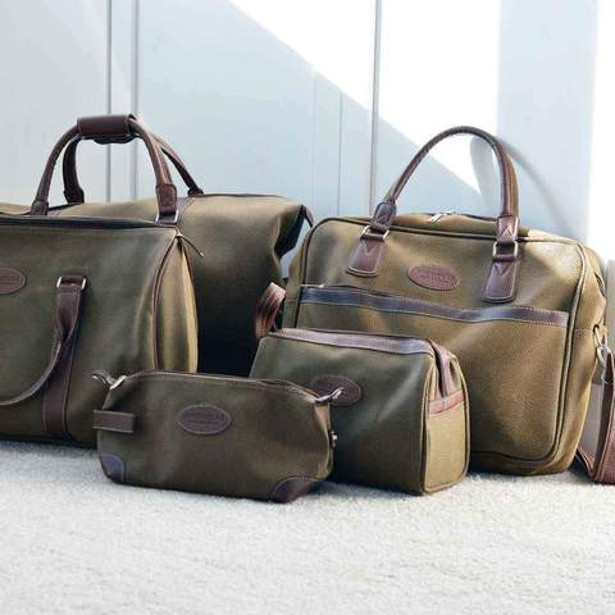 Nicholas Winter Men's Overnight / Weekend Holdall, Duffle Bag
See more and buy at :- https://flubit.com/shop/p/nicholas-winter-mens-overnight–weekend-holdall-duffle-bag/FLL9LX9RL
Get your hands on this Nicholas Winter Men's Overnight/Weekend Holdall / Duffle Bag!


Featuring a luxurious design, constructed with high quality material and Leather Look PU, this stylish overnight/weekend bag by Nicholas Winter is sure to receive compliments.


Particularly suitable for short trips and even hand luggage, this trusty bag is made from tough, durable material and comes with plenty of space to fit everything you could possibly need for a few days and nights away from home.
Perfect for business and leisure alike, this Nicholas Winter Men's Overnight/Weekend Holdall bag makes an ideal gift for any occasion.
– Nicholas Winter Men's Overnight / Weekend Holdall
– Strong side carry handles,
– Double external zip
– Strong internal lining
– Underside feet to protect material
– Dimensions: 50 x 21 x 27cm
– Made from Leather look PU material
– Ample internal storage space with large internal zipped compartment
– Luxurious Holdall from Nicholas Winter, superb quality
Nicholas Winter Large Weekend / Overnight Holdall Duffle Bag
See more and buy at :- https://flubit.com/shop/p/nicholas-winter-large-weekend–overnight-holdall-duffle-bag/FLKDO0K1W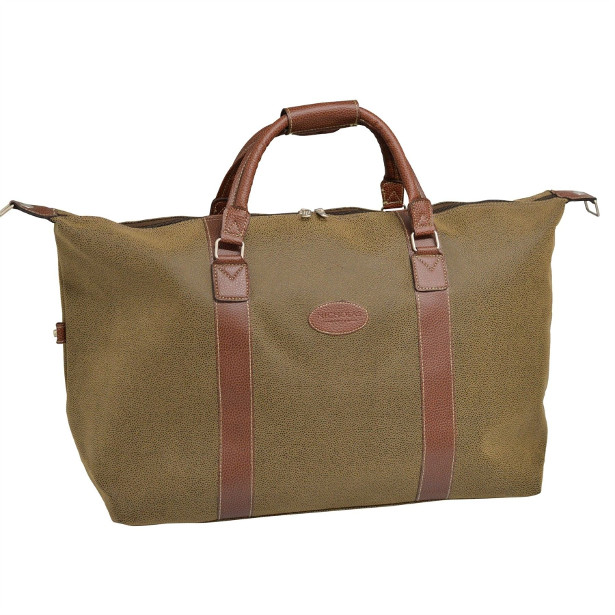 Get your hands on this Nicholas Winter Men's Overnight/Weekend Holdall / Duffle Bag!

Featuring a luxurious design, constructed with high quality material and Leather Look PU, this stylish overnight/weekend bag by Nicholas Winter is sure to receive compliments.

Particularly suitable for short trips and even hand luggage, this trusty bag is made from tough, durable material and comes with plenty of space to fit everything you could possibly need for a few days and nights away from home.
Perfect for business and leisure alike, this Nicholas Winter Men's Overnight/Weekend Holdall bag makes an ideal gift for any occasion.
– Nicholas Winter Men's Overnight / Weekend Holdall
– Strong side carry handles,
– Double external zip
– Strong internal lining
– Underside feet to protect material
– Dimensions: 62 x 25 x 39cm
– Made from Leather look PU material
– Ample internal storage space with large internal zipped compartment
– Luxurious Holdall from Nicholas Winter, superb quality
Nicholas Winter Men's Overnight Holdall Bag & Travel Wash bag Set
See more and buy at :- https://flubit.com/shop/p/FLE491Z94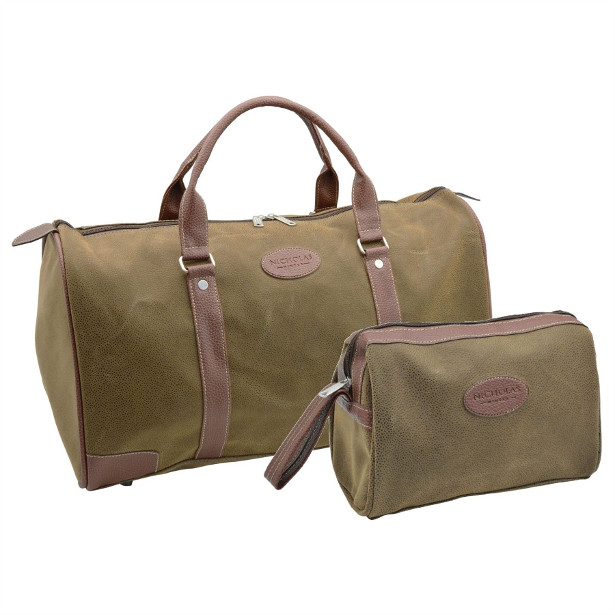 * Nicholas Winter Men's Wash Bag & Weekend Holdall Bag – 2 piece set * Features carry handles, strong external zip, strong internal lining * Dimensions: Wash Bag: 26 x 12 x 16cm, Holdall: 50 x 21 x 27cm * Ample internal storage space with internal zipped compartment * Luxurious Holdall & wash bag from Nicholas Winter, superb quality
Young British company takes on Amazon!
E-commerce platform Flubit.com to release over 1 Million items cheaper than Amazon every week.
With a bold advertising campaign over TV, Train Ads and OnDemand, Flubit.com promises to deliver a lower-cost alterna-tive to the American giant.
An independent online marketplace, Flubit.com works with more than 1,500 UK and Irish online retailers and has access to the largest catalogue of products in the country, for a UK company .
With a one of a kind business model and a majority 'excellent' re-view rating via independent website TrustPilot, Flubit.com allows retailers to sell on its marketplace with no set-up, listing or com-mission charges; these savings are then passed onto customers.
A British company, which started inside a walk-in wardrobe just 6 years ago, Flubit.com now has headquarters in Wapping, London and prides itself on having a quick, next day delivery on millions of items; and with shipping cost always included in the price.
It now lists over 1 Million items cheaper than Amazon with these including toys, books, beauty products, pet supplies, video games and so much more.
Speaking about Flubit.com, CEO Bertie Stephens said:
"Every week Flubit.com has over 1 Million items cheaper than Amazon, which means no matter what you're looking to buy – toys, books, video games, baby product or beauty items – we should have it for the lowest price online. Flubit.com works with thousands of UK based sellers who help us get the products to your door, at low prices and with next day delivery available too. As a young UK company, we're really excited to be delivery A* customer experiences to millions of UK shoppers, with every sale supporting UK businesses."
Six-year-old Flubit.com was originally established as a private demand driven website helping online shoppers save money on products they would buy on other popular websites including Am-azon.
Since then, the business has recently evolved into one of the most innovative marketplaces in the UK; a true leader in its sector.
With great brands including Cath Kidston, Jimmy Choo, and Vic-toria's Secret, Flubit.com is the platform of the moment, perfect for your Christmas shopping, at a lower cost.
What are you waiting for?
Visit www.flubit.com and grab over 1 Million items cheaper than Amazon every week!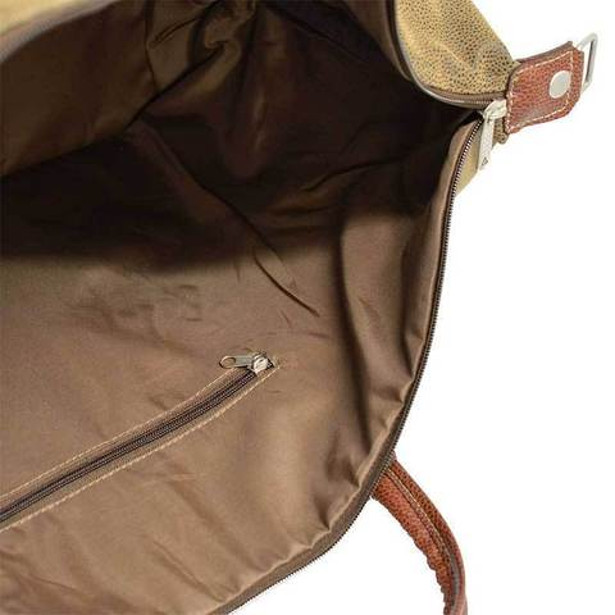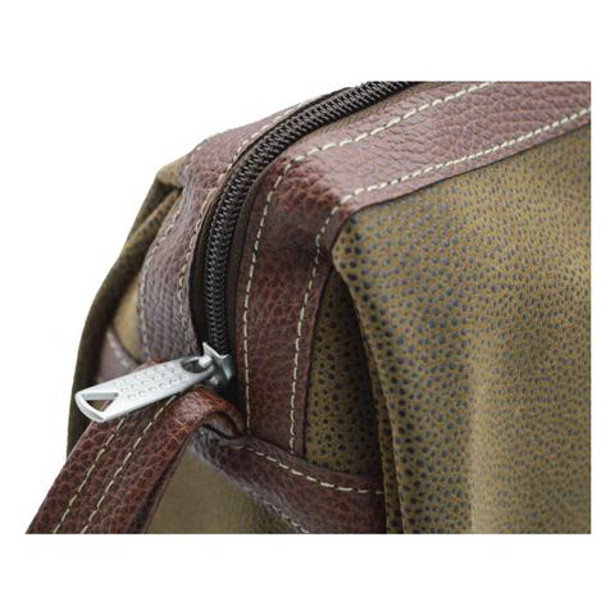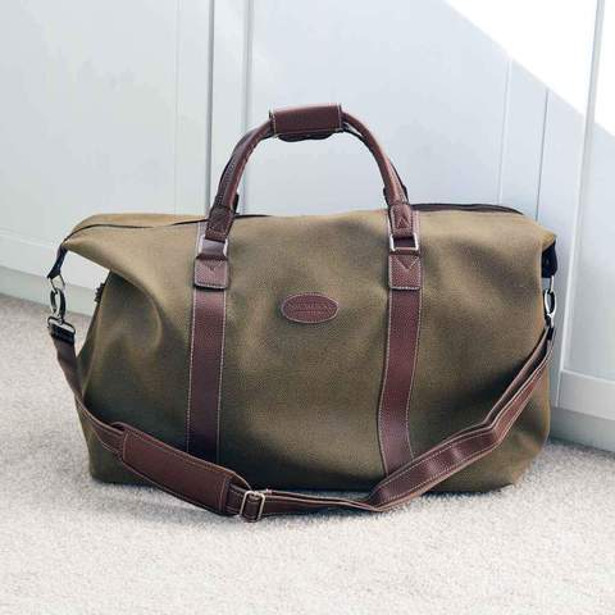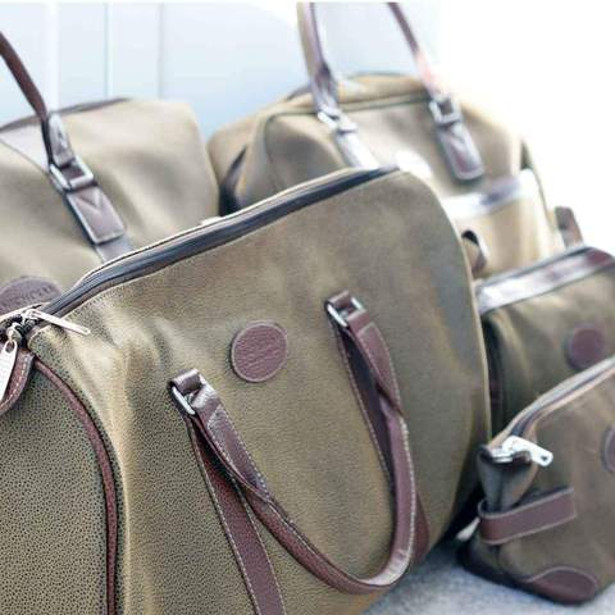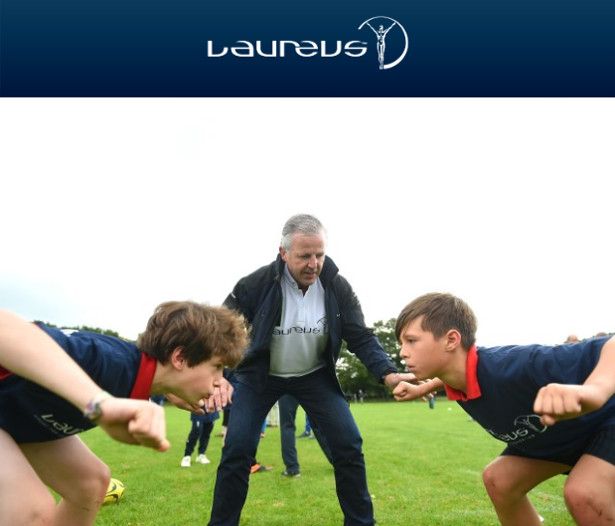 LAUREUS BECOMES OFFICIAL CHARITY
PARTNER OF HONG KONG SEVENS
The Cathay Pacific/HSBC Hong Kong Sevens has teamed up with Laureus Sport for Good as its official charity partner, a move which will allow Laureus to significantly enhance its work among young people in Asia.
The announcement, made during this year's event, was welcomed by Laureus World Sports Academy Chairman Sean Fitzpatrick. The former All Blacks captain said: "The Hong Kong Sevens is one of Asia's leading sporting events and I am delighted that Laureus is going to have an even closer relationship in the future.
"Asia is becoming an ever more important region for Laureus and this fantastic new charity partnership, alongside others such as Just Challenge, will enable Laureus to support many more programmes throughout Hong Kong and Asia."
Fitzpatrick announced that Laureus would initially be supporting three new projects: two in Hong Kong and one in Vietnam. These projects are Inspiring Hong Kong, the Hong Kong Rugby Union Community Foundation's Deaf Rugby Programme and Childfund Pass It Back Vietnam.
The Hong Kong Rugby Union (HKRU), which stages the Sevens, is active in its own right, supporting numerous local charity and community programmes. HKRU anticipates that more than HK$1 million will be raised during the Sevens weekend through a variety of initiatives such as donations, messages on the stadium screen and sale of prints and memorabilia.
Among the legendary rugby names who have signed prints are Laureus Academy Members Sean Fitzpatrick, Brian O'Driscoll, Morné du Plessis and Hugo Porta and Laureus Ambassador Jean de Villiers.
Sean Fitzpatrick added: "This partnership will enable Laureus-supported programmes throughout the region to continue working towards their goal of using sport to help end violence, discrimination and disadvantage.
"I would like to thank the Friends of Asia charity and the Cathay Pacific/HSBC Hong Kong Sevens, for this fantastic opportunity. We are very much looking forward to working closely with these organisations as we continue to build our footprint in Hong Kong and Asia."
Laureus currently supports 18 organisations in 12 Asian countries, including the long-established Operation Breakthrough project in Hong Kong, and more than 100 projects globally.
The benefits of the global network created by Laureus was demonstrated during Sevens week when young rugby players from the Cool Play project in South Africa travelled to Hong Kong to meet their peers from Operation Breakthrough, using the power of sport to build friendships and share experiences. Morné du Plessis and Jean de Villiers, both former South African rugby captains, spent time with the young players.
The Hong Kong Rugby Union Community Foundation was established in 2013 and since then has lead the way in the area of "sport-for-change" in the Hong Kong community. Foundation programmes use sport as a medium to tackle social problems and effect change, focusing on the areas of social inclusion, health, disability, education and youth crime. For more information please visit: http://www.hkrugby.com/pages/community
Budsies turn any art drawing into a custom handmade stuffed animal (Budsies) and create custom stuff plushies based on people's real pets (Petsies). These make wonderful unique gifts for birthdays, Mother's Day, Father's Day and Hannukah and Christmas!
Petsies are great for animal lovers and you won't believe the reactions you'll get when kids see their drawings come to life with Budsies 🙂
They also feature Petsies Stars which are perfect gifts for the social media obsessed Tweens & Teens (who are super hard to buy for!!) You can have your very own huggable (and undeniably cute) plush version of the top pet stars (Marnie, Oscar, Meatball, Crusoe and more!)
Budsies: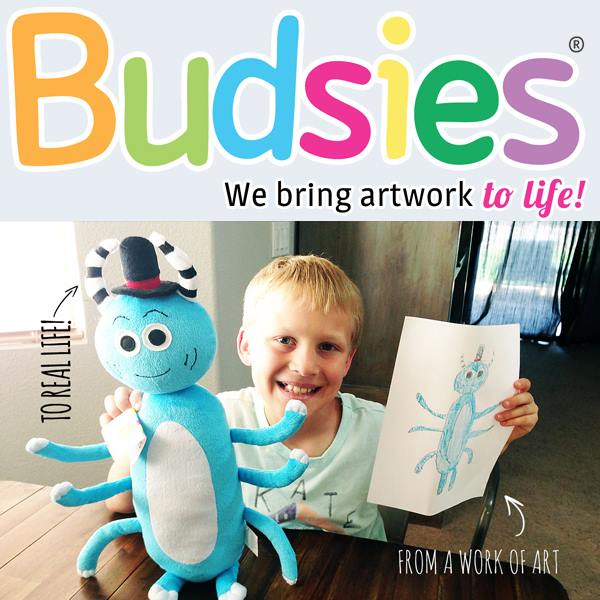 Custom plush figurines from your drawings, photos of pets, and photos of people. Visit www.budsies.com to learn more! As seen on shark Tank
New York Times: Best Holiday Gift
FACEBOOK | TWITTER | GOOGLE+ | LINKEDIN | INSTAGRAM
Petsies: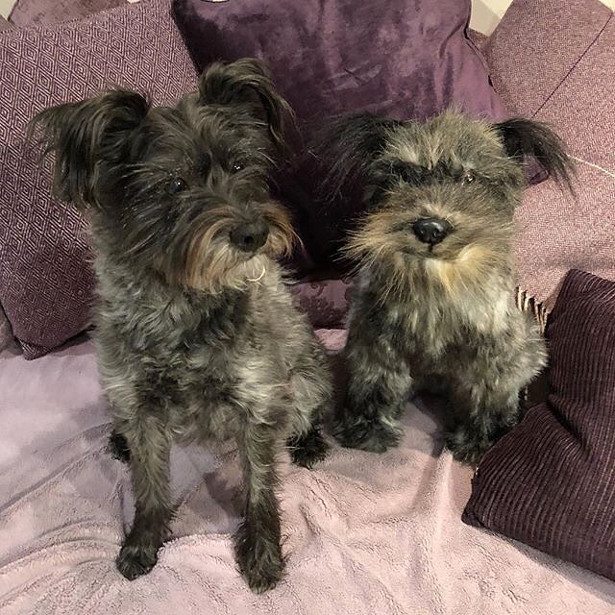 Petsies are plush lookalikes of your real pets!
FACEBOOK | INSTAGRAM | TWITTER | PINTEREST
Petsies Stars: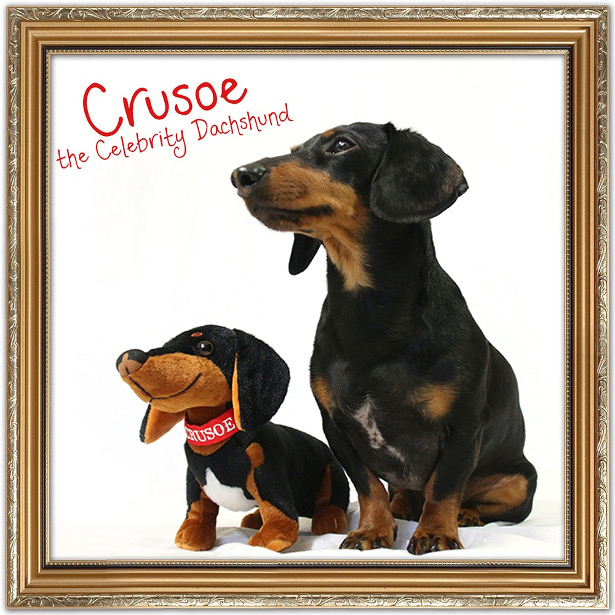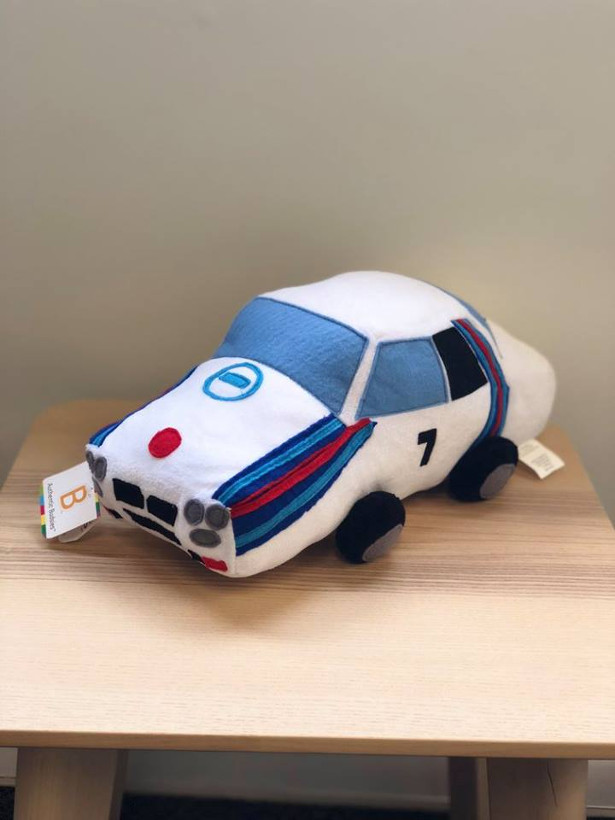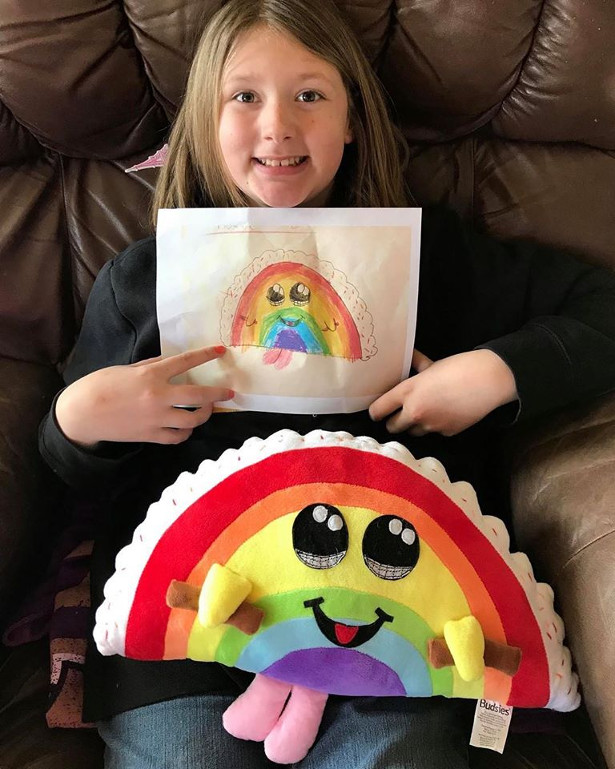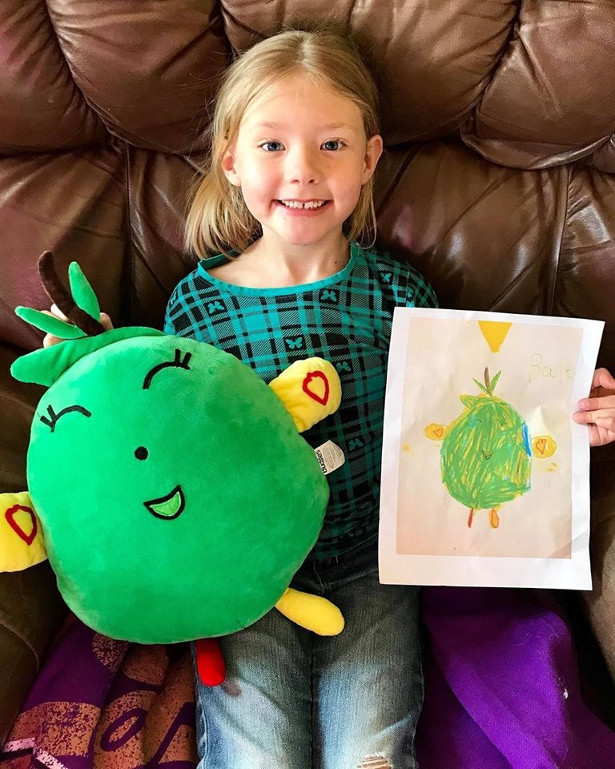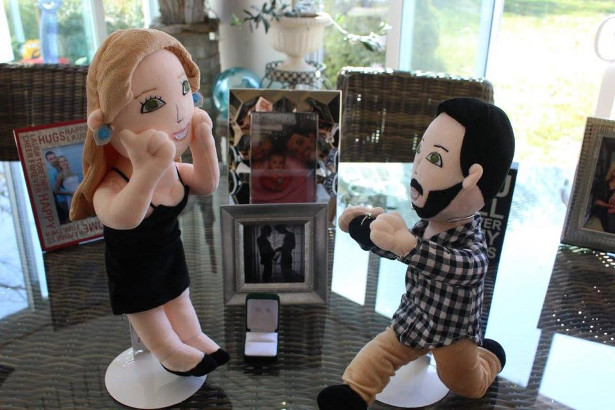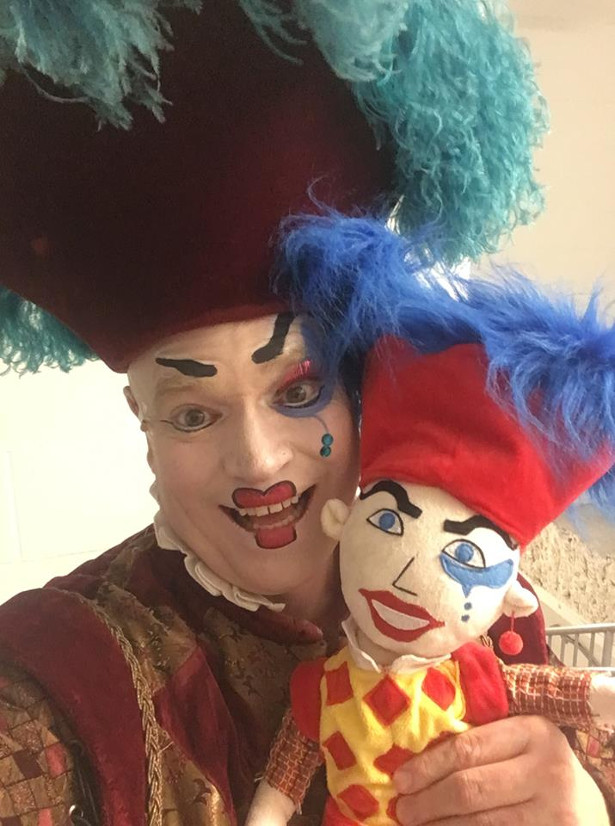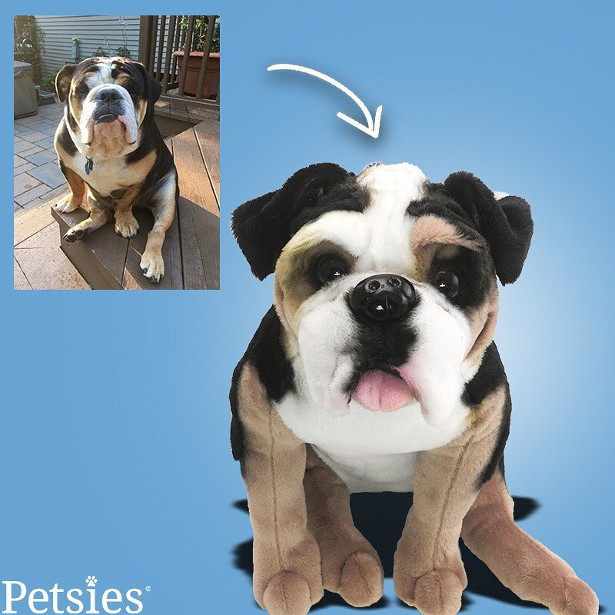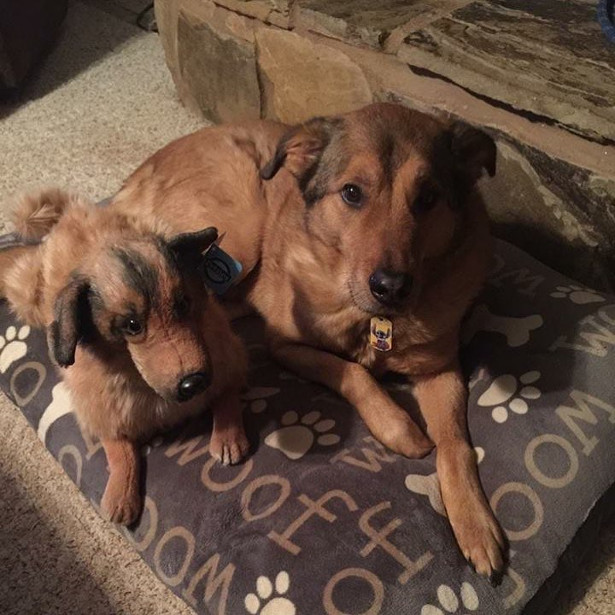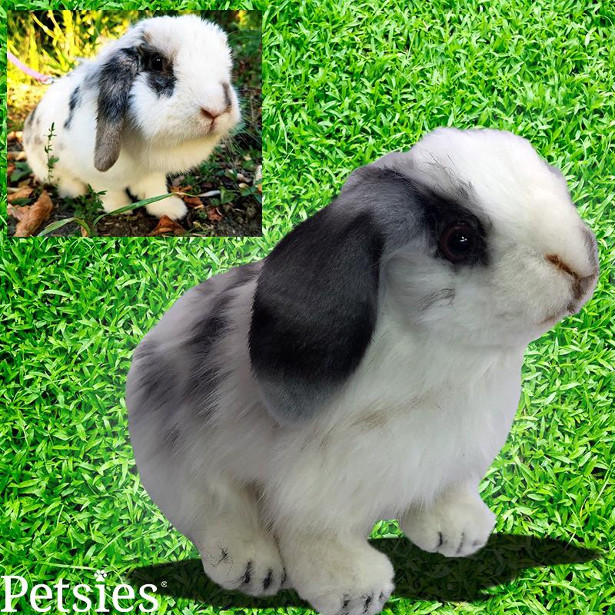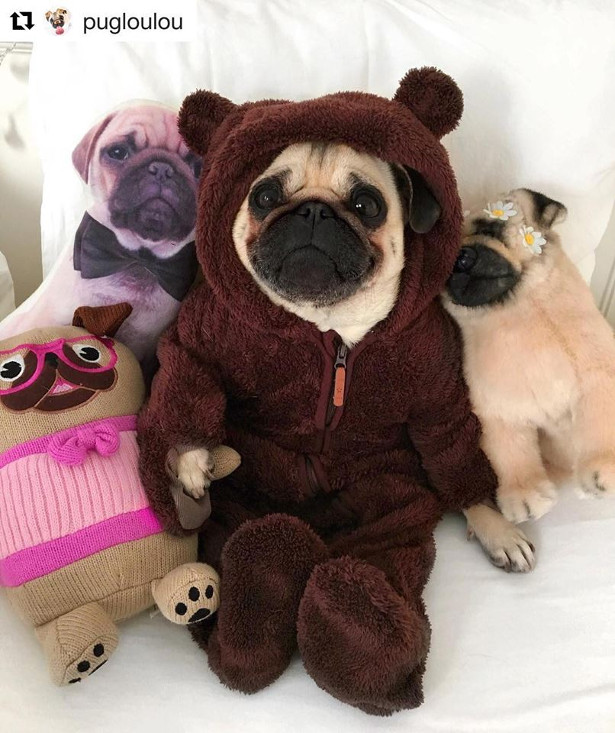 Seychelles To Host FINA Open Water World Series 2018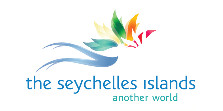 LONDON, 9 March 2018: For the first time, Seychelles will host the Fédération Internationale de Natation (FINA) Marathon Swim World Series Open Challenge 2018.
On 20 May, swimmers from around the world will converge on Beau Vallon beach for the marathon swimming competition. This is the first time that an African country will host the event.
Given its popularity, the open challenge is set to attract worldwide media attention and boost Seychelles' profile in the international arena. In a deal with FINA, Seychelles will host an annual series of the competition for the next four years. Seychellois swimmers are therefore urged to take part.
David Vidot, chairman of the Seychelles Swimming Association, said: "We want this to be a massive event, and we want to see many Seychellois come to swim on that day."
"We also want to make an impact on the community, so we urge school children to take part in the competition," Vidot added, stating that there will be shorter distances for those who can't swim long distances.
Seychelles expects to host 60 elite swimmers to compete in the race, which is scheduled to start at 2 p.m. The morning will be dedicated to open water races for mass swimmers. The main event will be followed by a post-race prize ceremony and an evening gala dinner for the elite participants, sponsors and entourage.
The best Seychellois swimmers will represent Seychelles during the remainder of the series, due to take place in Portugal, Hungary, Canada, Chun'An in China, Taiwan and Abu Dhabi, UAE.
"Tourism accounts for more than 58% of Seychelles' GDP, so we're excited to host this high-profile sporting event for the first time," said Sherin Francis, CEO of the Seychelles Tourism Board. "We can't wait to show our hospitality to everyone coming to the FINA Open Water World Series."
Beau Vallon was chosen to host the competition because of its calm weather and access to hotels near the beach. It is also known as a safe place to swim. Designated areas and sitting facilities will be available for spectators. Registration fees and other details will be announced soon. The names and nationalities of the swimming competitors will be announced two weeks ahead of the series.
Visit https://bit.ly/2HddOCt for more information.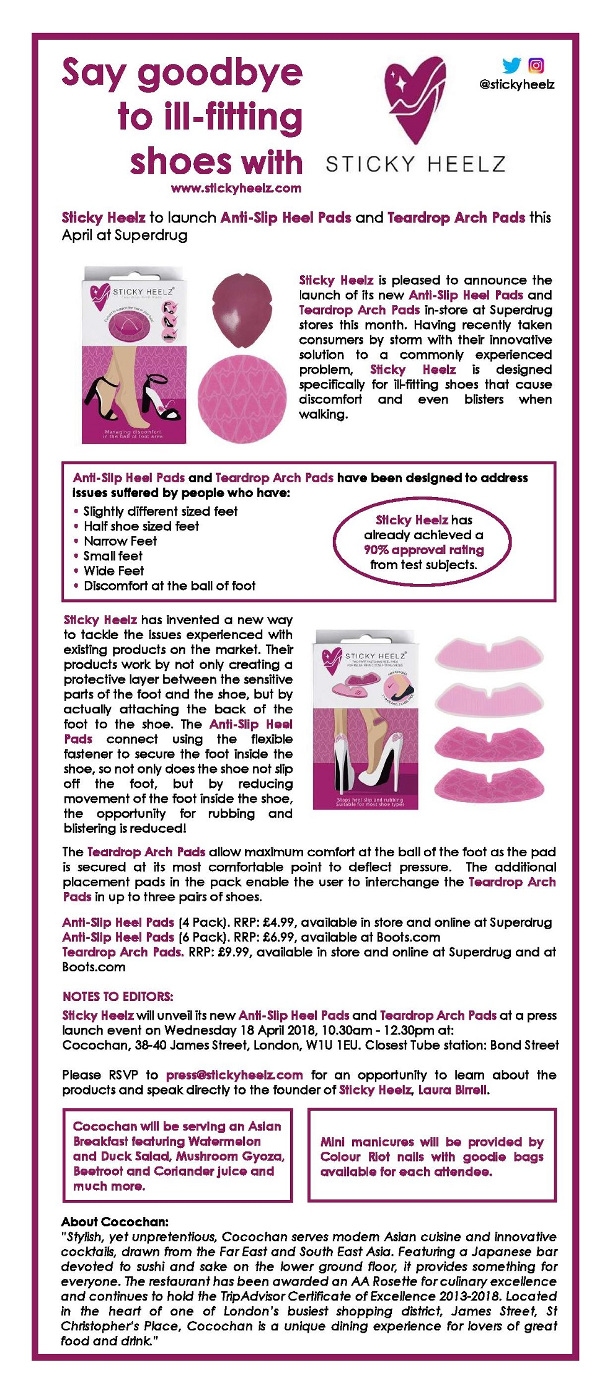 THE MARIE CHANTAL AND SILVER CROSS NURSERY FURNITURE COLLECTION

This luxury all new collection developed by Silver Cross, together with Princess Marie Chantal of Greece includes prams, bedding and nursery furniture including the exquisite chest of drawers and cot bed – perfect to enhance any new nursery.
The Marie Chantal Silver Cross Cot Bed
Handcrafted from solid wood with a soft cream finish that is complemented by antique bronze handles, while the exclusive design features elegant panel detailing and a large drawer for storage. The beautiful moulded Marie Chantal crest adds a special finishing touch.
The cot is designed to grow with baby and transforms into a beautiful toddler bed.
RRP: £750
The Marie Chantal Silver Cross Chest of Drawers
This beautiful chest of drawers completes the Marie Chantal nursery set. The dresser has three large soft-close drawers for storage and can also be used as a changing table thanks to the easily-removable changer top.
As with the cot bed, the soft cream finish is complemented by antique bronze handles and the beautiful Marie Chantal crest.
RRP: £750
When it comes to picking out the perfect stationery set, Flying Tiger has got your back!
From tropical settings to making a statement,
create a themed desk that suits you best and gear up for this year's stationery week!
National Stationery Week 2018: Monday 23 April to Sunday 29 April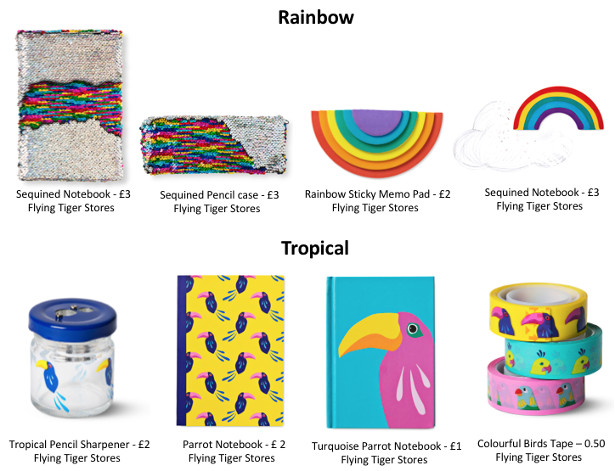 King & Fifth is a casual contemporary lifestyle brand
Use code "rugby5" for $5 off
King & Fifth is a casual contemporary lifestyle brand specializing in mens and womens headwear. With an inspiration from urban culture, our hats originated from our personal style and that of our close friends. Through our different styles you will be able to find the right piece to compliment your existing wardrobe.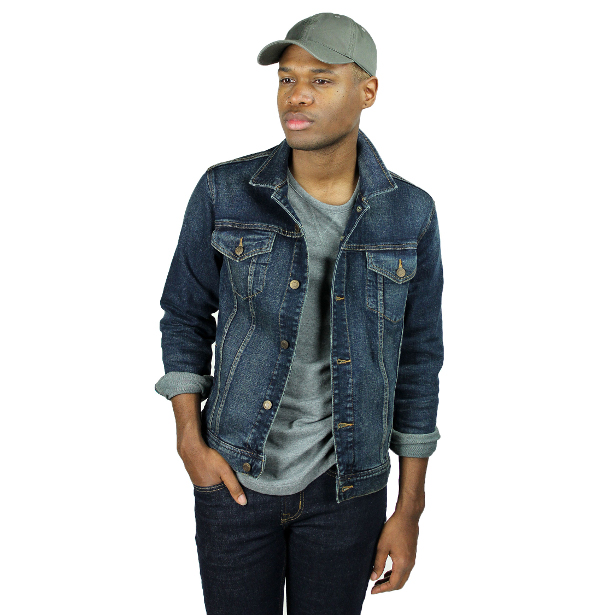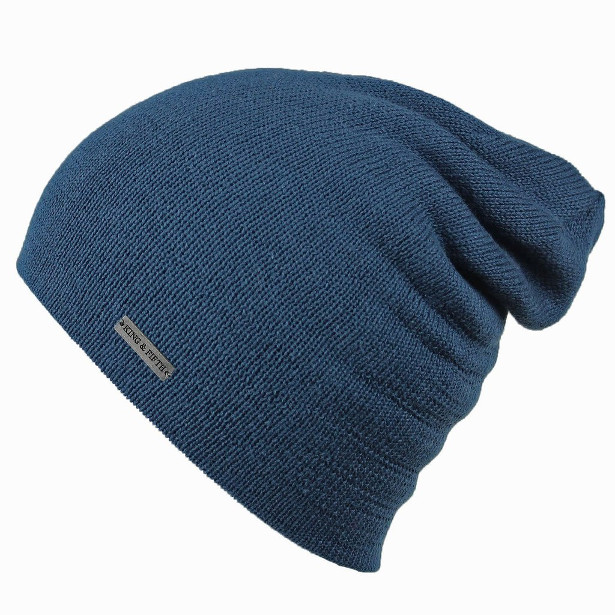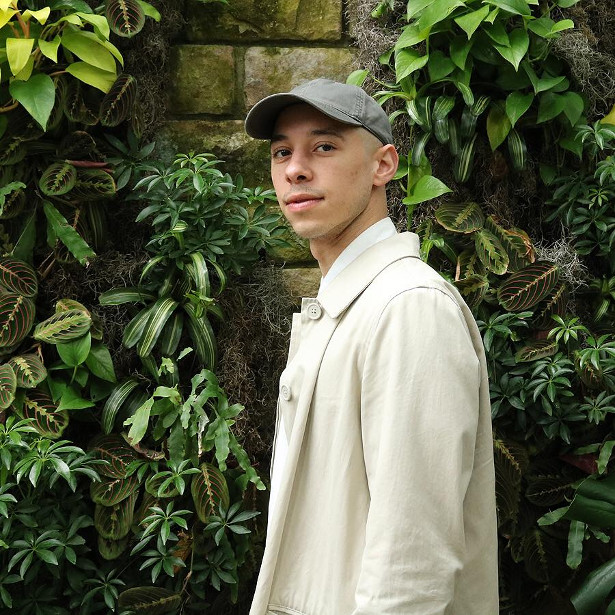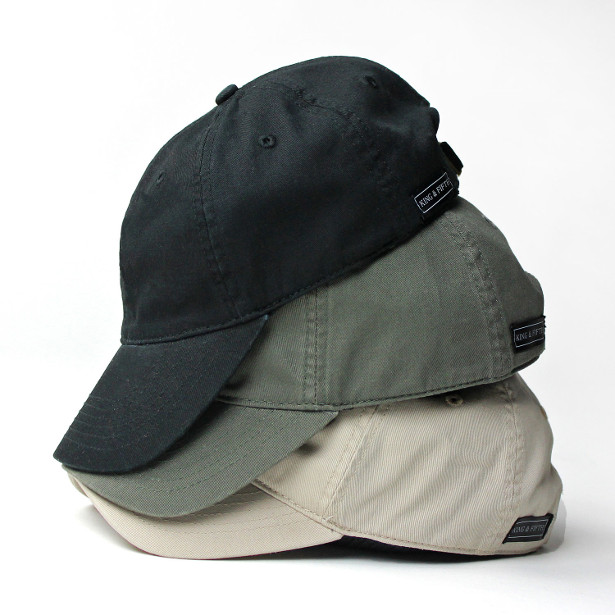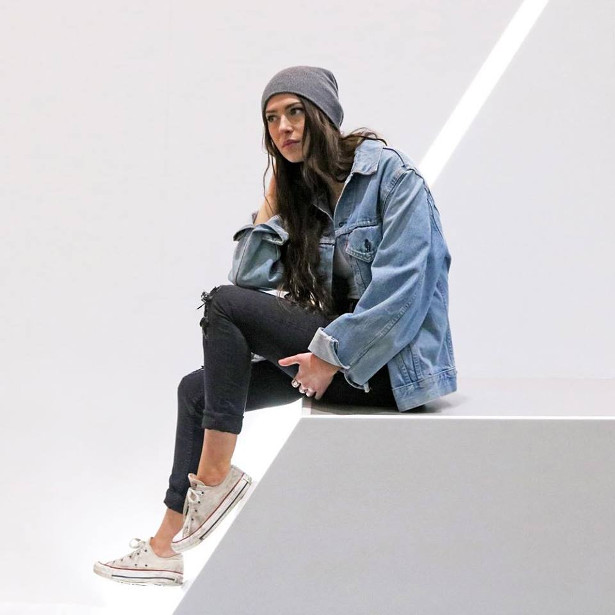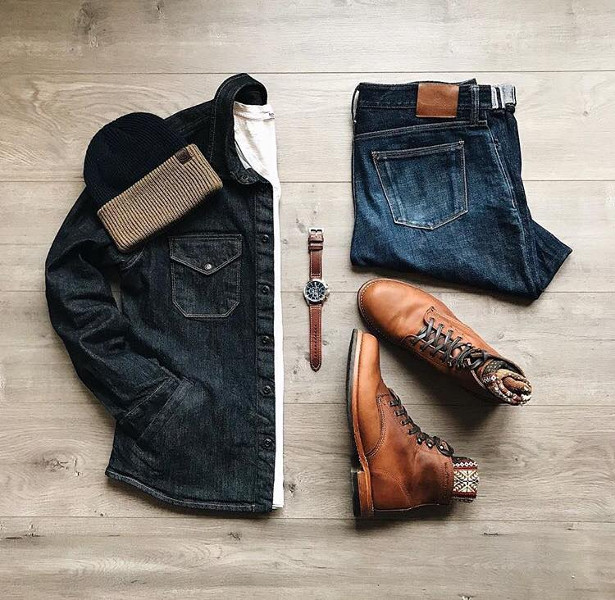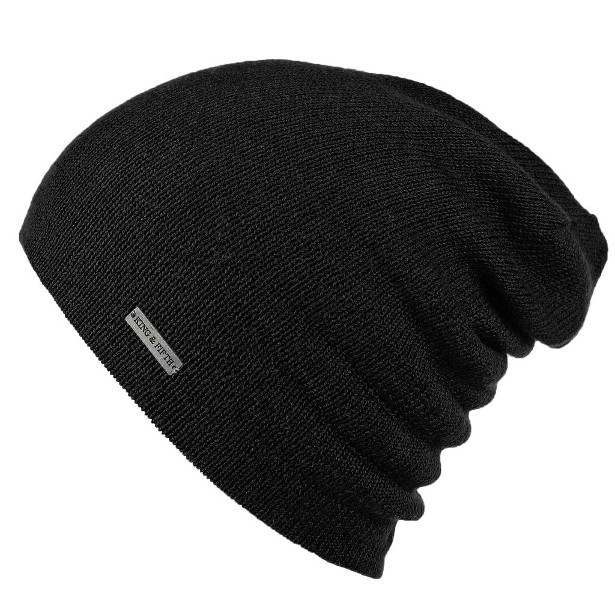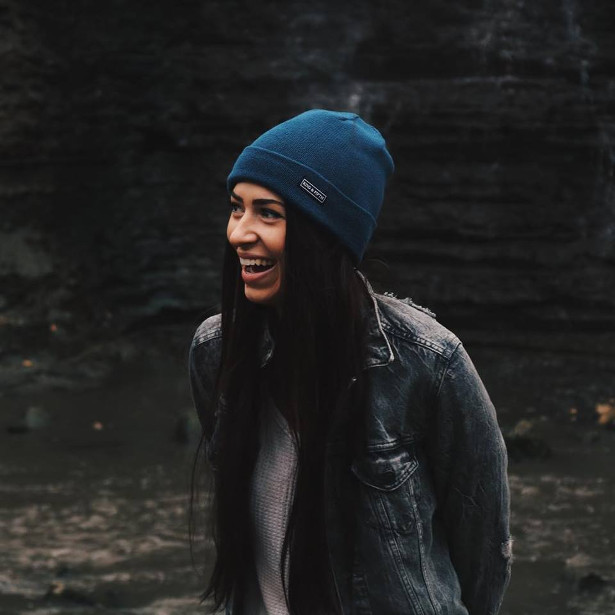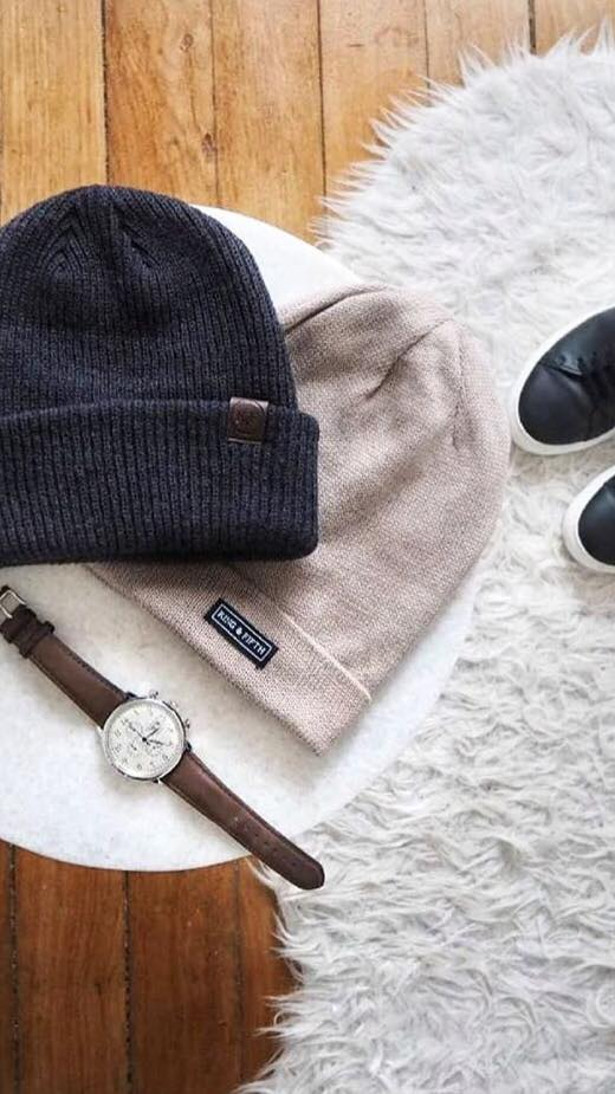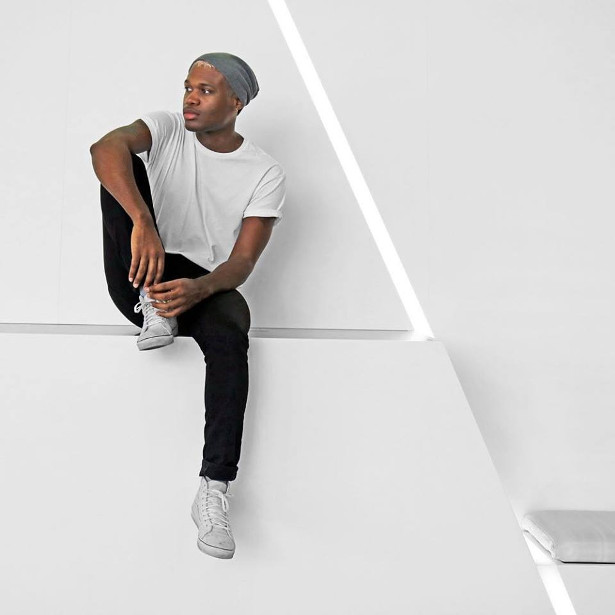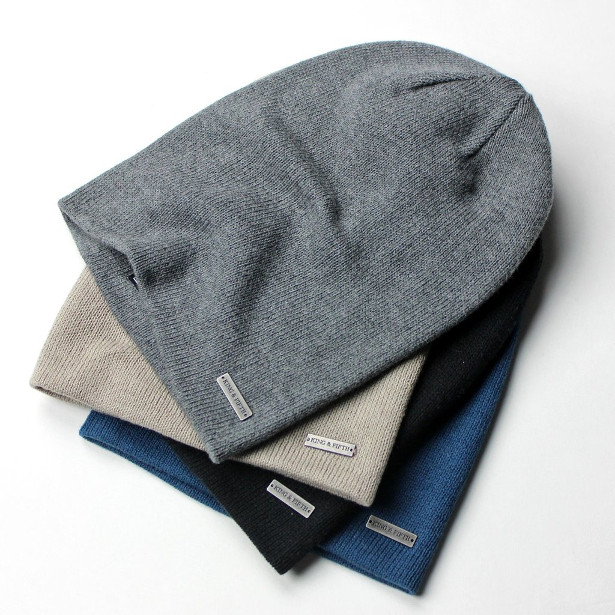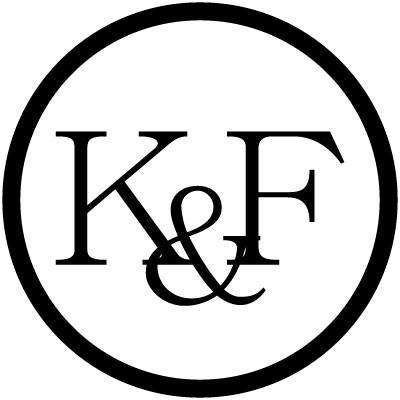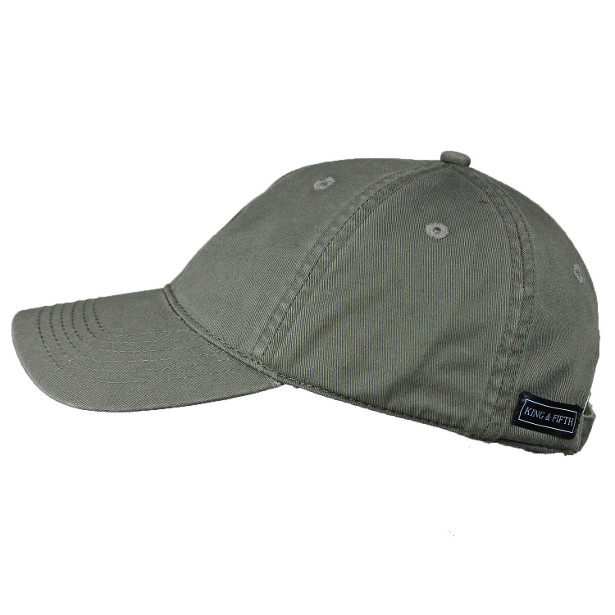 Oska Pulse launches in Australia after great success with USA launch! Used by the US Navy Seals Special Forces and US Veterans to treat pain and chronic pain. www.oskawellness.com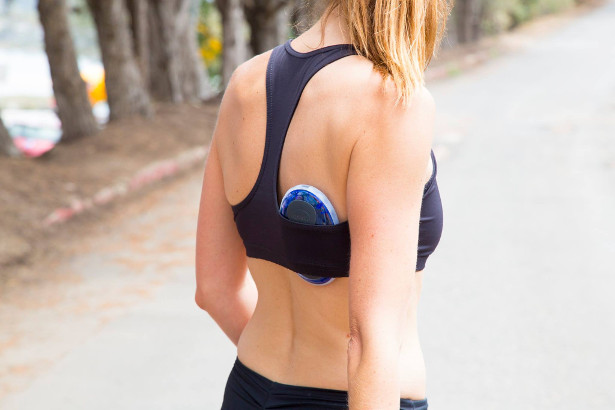 INSTAGRAM | YOUTUBE | FACEBOOK | TWITTER
I'm excited to let you know of a new product that is about to be launched in Australia – Oska Pulse. It is an Aussie invention but we launched in the US first and have had great success in helping alleviate chronic pain, including back pain, and address the massive opiate addiction in the US.
Making a real difference in people's lives and offering a drug-free solution to back pain.
Used by the US Navy Seals Special Forces and US Veterans to treat pain and chronic pain.
Oska Pulse is a handy, small, portable device that can be used anywhere at any time.
Oska Pulse mimics the body's own recovery processes to relieve pain, muscle stiffness and inflammation, using optimized pulsed electromagnetic field technology (PEMF) to encourage recovery at a cellular level—so you can get back to life.
It works on all types of pain, promotes recovery (post surgery and rehab) and is 100% drug-free. Also, think for all of the common rugby and touch injuries: torn hamstrings, achilles injuries, neck, knees, twinging calf muscles, groin injuries and of course back pain. Not only for injuries but just everyday muscle aches and pain, recovery is much more effective and faster with the use of Oska Pulse.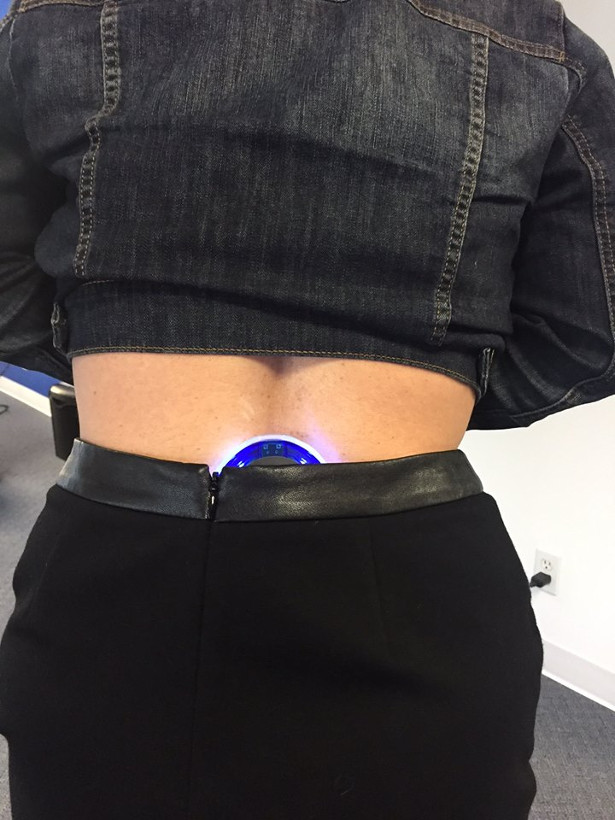 Mimicking how the body naturally heals, Oska Pulse uses optimized PEMF to restore the electrical potential cells need to receive nutrients and oxygen, which stimulates cellular regeneration—relieving
pain, and activating the body's natural recovery process.
Oska Pulse has had significant media attention in the US, including Dr Oz, the LA Times, Coolest Gadgets, Golf Channel, H uffington Post, Forbes and Vator.Tv. We've also been featured in Midwest Golf Magazine, New Channel8 (NBC), ESPN radio &NBC Phoenix.
Oska also won Techco startup of the year 2017 in the USA and against over 2,000 entrants from 10 countries won Best IOT Healthcare Wearable Device in 2017.
Ready to revolutionise the way pain is treated and to let people you can don't have to use opiates to treat back pain or any other pain.
Feel free to call or email for further information and thanks for the offer to submit our product to be considered for the feature on back health products and services.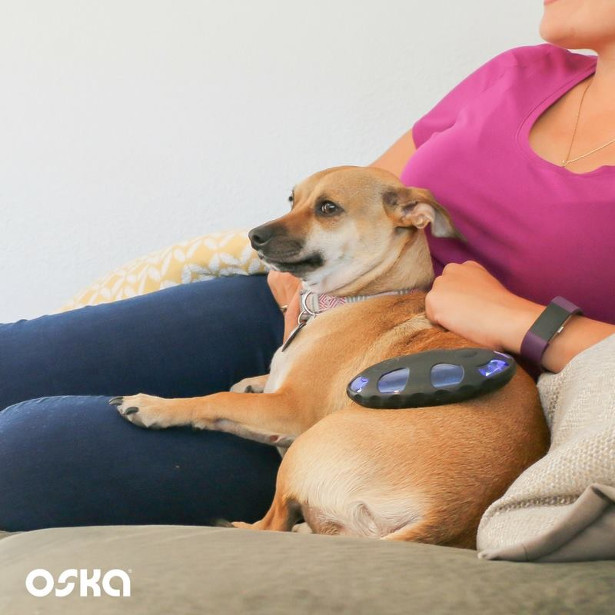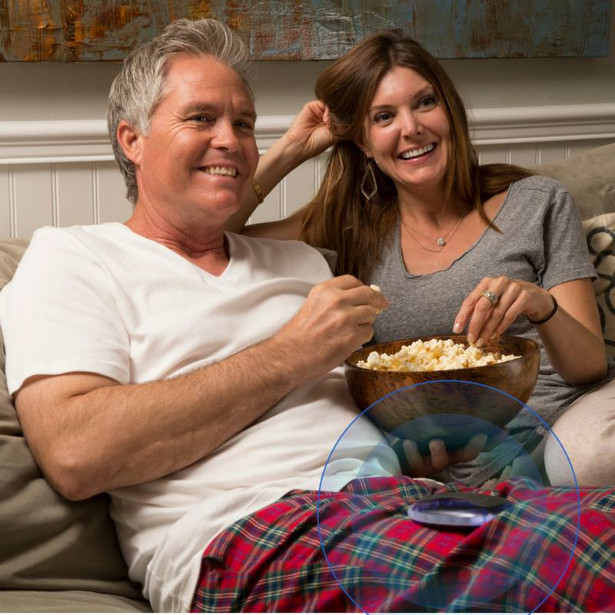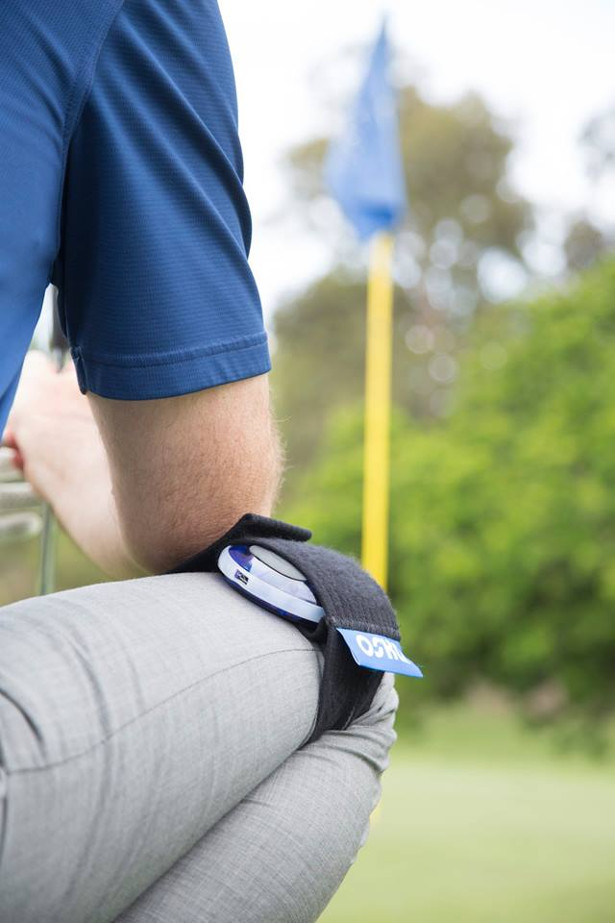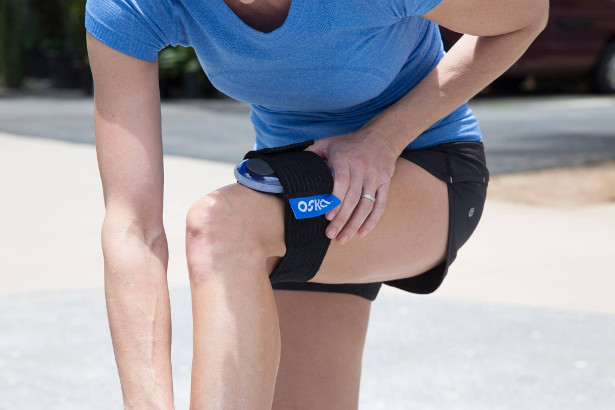 Dario Cecchini
The Singing Butcher of Panzano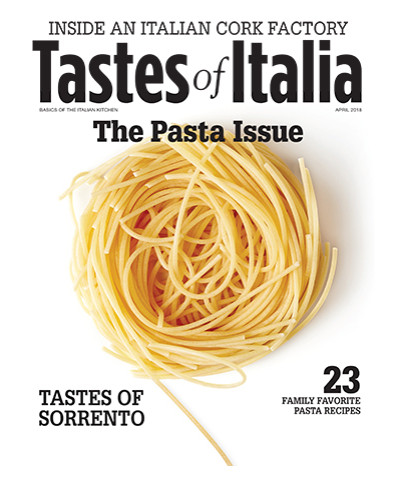 Story & Recipes by Lauren Birmingham Piscitelli
Click here for story ~
Each month Lauren writes and photographs for Tastes Of Italia Magazine. She travels throughout Italy's 20 regions reporting on the cuisine, cooking, rising star chefs, food artisans, and all good things Italian.
Buon Appetito!
Visit our blog Like us on Facebook Follow us on Twitter View our videos on YouTube View our photos on flickr Find us on Pinterest
Cooking Vacations
Lauren is always writing & cooking from her home on the Amalfi Coast
Email:info@Cooking-Vacations.com | © 2000-2018
www.cooking-vacations.com