UNDERSTATED GRAIN OF QUALITY
STELLAR BEECHWARE CHOPPING BOARD COLLECTION
Some items simply ooze quality…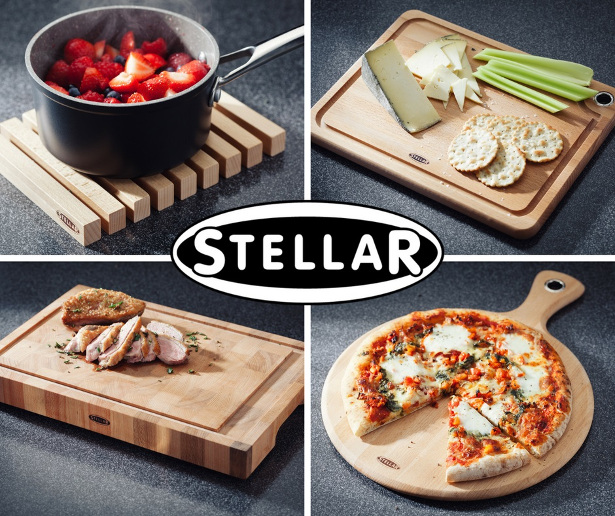 "During the hustle and bustle of food preparation, the Stellar range of paddle, chopping and butcher chopping boards are of the very highest quality, and a welcome addition to any kitchen, I would thoroughly recommend them! " InTouch Rugby Cuisine Editor.
The new Stellar beech cutting boards collection is a perfect example in point, a board that can be used to serve in style and be the perfect surface for chopping, slicing or dicing,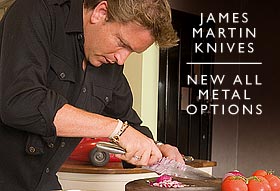 Created from high grade 20mm laminated beech, each is finished with and attractive and useful stainless steel hanging loop. Also worth noting is one side is simply smooth for serving, whilst the reverse has a draining channel.
Paddling Perfection
Ideal for serving canapes and pizza Stellar has introduced the large 30cm Pizza paddle, makes a fine chopping board too!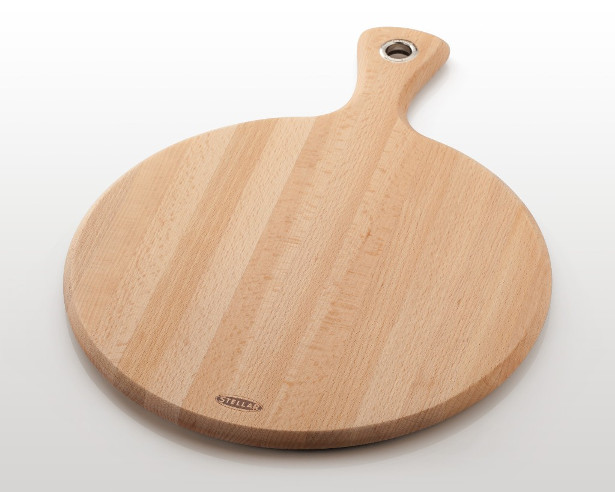 Butchers Block
Every chefs dream, we have included the essential beech Butchers Block a solid 40mm deep it will be your cooks companion for many years. Look out for the finger grips which will make it easier to move too, alongside the 4 non slip feet.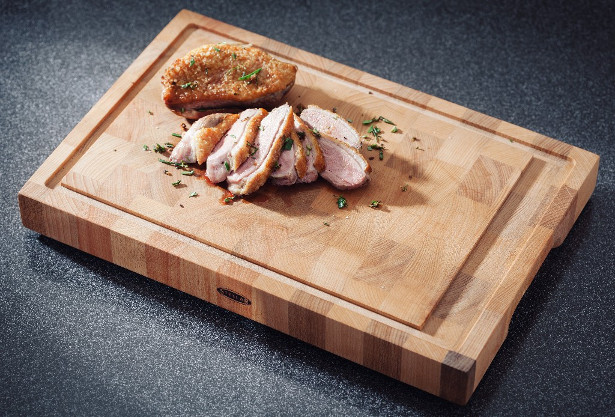 Stellar Beachware Extendable Trivet
Created using partially concealed anodised aluminium batons, the Extendable Trivet could become your latest flexible friend! As beautiful as the other items in the collection, the sliced beach blocks which make up the trivet will protect your work surfaces from the greatest of heat. While it's compact to store, its cleverest trick is the ability to stretch out to accommodate larger pots and pans from 14 to 20cm !

Kitchenware that is made to last. With 5 sizes rectangular boards to choose from, the paddle, block and trivet, perhaps you are spoilt for choice?
Quite simply its:- Beautiful. Practical. Clever. That's Stellar Kitchen beech ware in a nutshell!
Product Code Description ASP
SW81 Stellar Kitchen, Beech Extendable Trivet, 23 x 15 x 2cm £8.40
SW82 Stellar Kitchen, Beech Cutting Board, 27 x 22 x 2cm £16.80
SW84 Stellar Kitchen, Beech Cutting Board, 30 x 25 x 2cm £21.70
SW86 Stellar Kitchen, Beech Cutting Board, 35 x 27 x 2cm £25.20
SW88 Stellar Kitchen, Beech Cutting Board, 39 x 29 x 2cm £30.24
SW90 Stellar Kitchen, Beech Cutting Board, 47 x 35 x 2cm £40.60
SW92 Stellar Kitchen, Beech Pizza Serving Board, 30 x 1.5cm £21.70
SW94 Stellar Kitchen, Beech Butchers Block, 40 x 26 x 4cm
£46.20
See the range on the Stellar Website here
For Stellar Stockists click here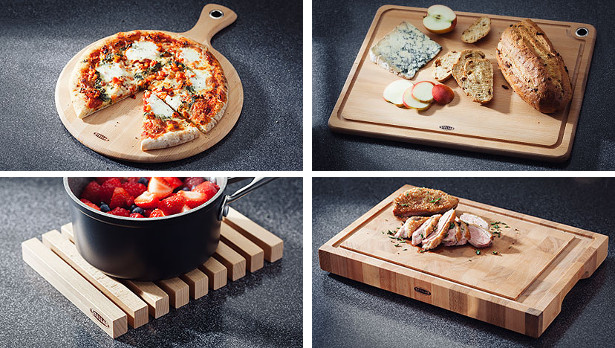 SAY HELLO TO A FRESH NEW PIZZA RANGE
CHICAGO TOWN INTRODUCES THE PIZZA KITCHEN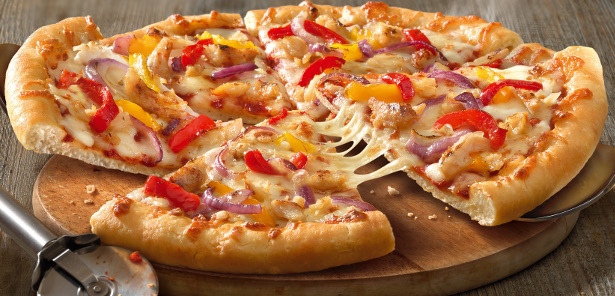 Hot and fresh off the press, Chicago Town has introduced a brand new deli-style range to its pizza line up.
Chicago Town The Pizza Kitchen features a fresh baked pizza with a crust that tastes like tiger bread, and is generously topped with mouth-watering deli toppings.
The Deli Pepperoni incorporates tasty slices of juicy pepperoni, while the new Roasted Chicken flavour is topped with juicy peppers, red onion, mozzarella and roasted chicken pieces.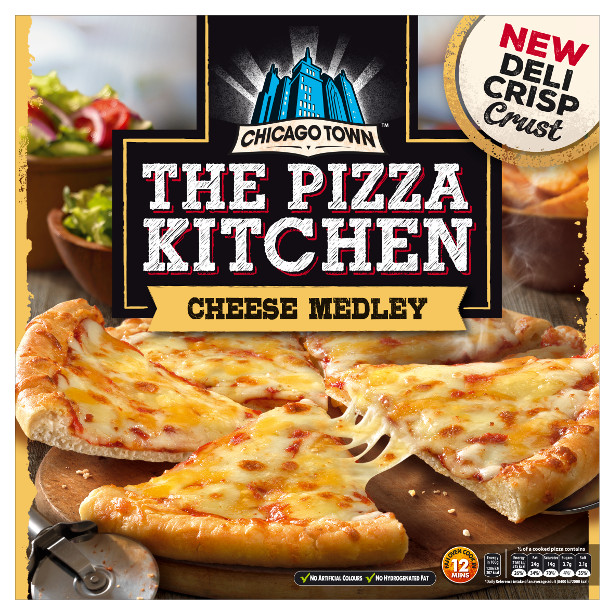 The vegetarian options include the Garden Vegetable pizza which combines broccoli, spinach, and red onion, topped with a garlic and herb oil, while the Cheese Medley consists of an assortment of tasty deli cheeses, all on Chicago Town's signature tomato base.
The family-friendly deli range is a perfect mid-week meal option for busy families who want a deli crisp crust, sure to leave big smiles and clean plates all round.
Chicago Town The Pizza Kitchen is available from all major supermarkets in September 2017.
Fancy a slice of the action? Visit us at www.facebook.com/ChicagoTown or www.chicagotown.com for the latest news, promotions and giveaways.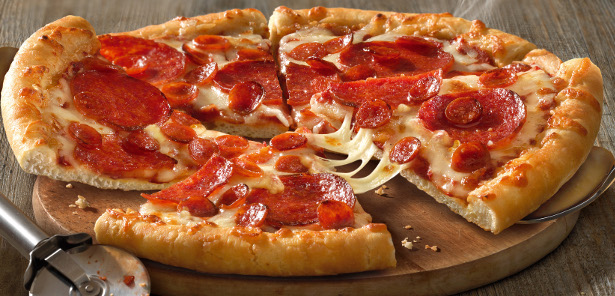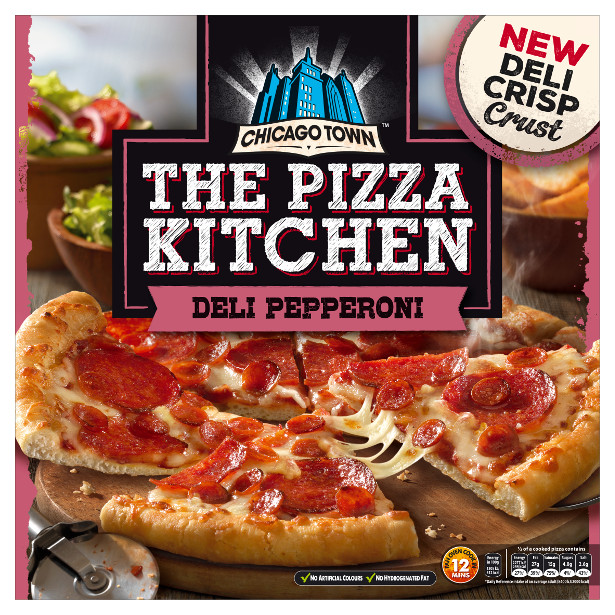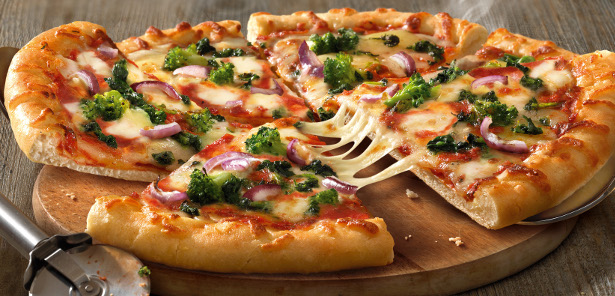 Judge Glassware for baking cooking warming and freezing
Robust Glassware, ensuring cooking for the family is hassle free.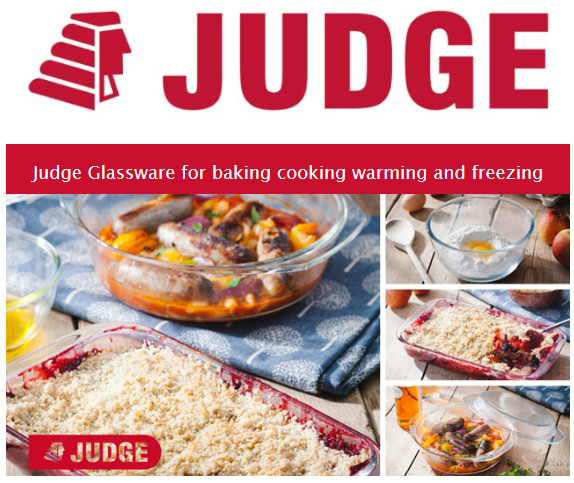 The new range of glassware from Judge offers a cooking solution which will not stain, or retain flavours. In addition, cooking with Judge glass allows for great visibility, displaying the ingredients and recipe to the full. Finally, being manufactured from Borosilicate glass, means it can cope with rapid temperature change, allowing confidence when moving from oven to table, and freezer to the oven.
The essential beauty of Judge glassware is, unlike humans or quite a lot of cookware, glassware simply doesn't age with use! Every day it looks the same, it simply doesn't look warn – age defying, pure cooking vision for years, how good is that?
•2 Casseroles with lids 1L and 2 L– will be seen as a fundamental essential for oven to table serving.
•Prices from £6.00
•2 Roasters 700ml and 1.5L– perfect for crumbles, lasagnes
•Prices from £4.00
•3 mixing bowls, 1L, 1.5L and 2L – The glass allows clear visibility for a very thorough mix, additionally they offer the perfect vessel for mixing and cooking steam puddings and fondant desserts.
•Prices From £2.50

Celebrate The Power of The U.S Sweet Potato
This International Sweet Potato Week, 21st – 31st March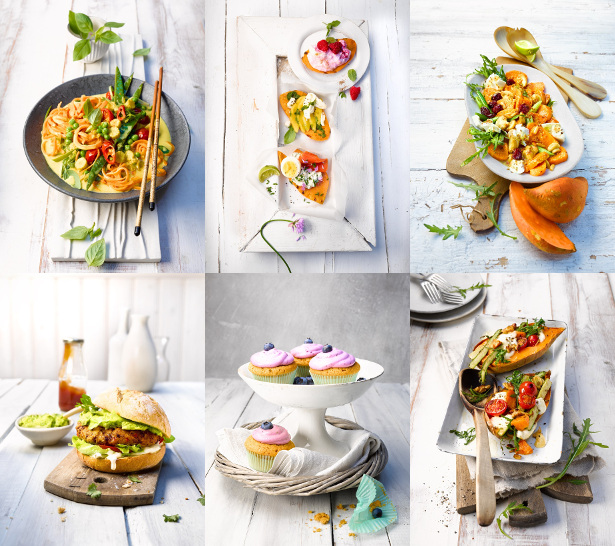 TWITTER | FACEBOOK | INSTAGRAM | PINTEREST
We all know plant-based eating is top of the agenda right now – in the UK almost 30% of shoppers have reduced their meat intake over the past year , and the number of people identifying as vegan has increased by 350% compared to a decade ago .
Why are so many people choosing to cut down on meat and up their plant intake? For one, plant-based foods are generally rich sources of many nutrients that are important for good health, including unsaturated fats, vitamins, minerals, fibre and protein. It's no wonder the nutrient-packed U.S. sweet potato is so popular right now!
So, what exactly is in a sweet potato? Vitamin A – which is essential for good health and promotes growth; Vitamin C – needed for the growth and repair of tissues in your body; manganese – vital for keeping your brain and nerves in tip top condition; copper – which helps your body to make red blood cells; as well as potassium and fibre. Delicious AND good for you? What's not to love!
Many plant-based recipes can include hard-to-find, inaccessible ingredients – but the American Sweet Potato Marketing Institute is here to tell you, you don't need to spend hours (and £££) trying to track down agar agar, nutritional yeast and seitan. U.S. sweet potatoes make the ideal base for any plant-based meal!
Here are five super simple ways to munch on American sweet potatoes from breakfast right through to dinner, and see you through International Sweet Potato Week in style:
1. Go meat free – it's not just for Mondays guys!
U.S sweet potatoes are a tasty replacement in a whole host of recipes that traditionally contain meat – try adding roasted chunks of sweet potato to curries and stir frys, add to stews, soups and casseroles, or try in a veggie chilli – you won't be disappointed.
2. Pancake party anyone?
American Sweet potatoes are a delicious addition to waffles and pancakes – simply bake, peel, puree and add to your batter. Perfect with sweet or savoury toppings, try piling on sliced avo and roasted vine tomatoes, spooning over mixed berries, or add a poached egg for a breakfast to impress.
3. Spiralize those spuds
Try swaghetti with your regular bolognese for a tasty twist, create some swaglietelle and mix in halved cherry tomatoes, spinach and pesto for a quick mid-week meal, or whip up a batch of spoodles for a warming "noodle" soup.
4. Swap your regular old white potatoes for these stunners
Baked, mashed, wedges, chips, fries – make your potatoey side pack a nutritional (and flavour!) punch with this couldn't-be-easier swap.
5. Get your bake on
With a sweet, satisfying flavour, and super squidgy texture, U.S. sweet potatoes are ideal for baking – add to brownies for an extra gooey bite, use in cupcakes, or rustle up a traditional sweet potato pie.
American sweet potatoes boast a whole host of benefits – packed with flavour and nutrients, look out for U.S. sweet potato varieties such as Covington in the shops for a sensational sweet potato experience.
For more recipe inspiration, head to sweetpotatoes.eu/en today.
International Sweet Potato Week is taking place from the 21st – 31st March 2018. It is an exciting initiative from the American Sweet Potato Marketing Institute and aims to inspire everyone to get creative in the kitchen and celebrate all things sweet potato.
Sweet Potato, Feta and Chanterelle Salad ………………..……………………………………………….…….…
Serves: 4
Prep time: 30 mins
You'll need:
4 large US sweet potatoes
8 tbsp. olive oil
1 lime, juiced and zested
Salt and pepper
200g chanterelle mushrooms
4 spring onions
30g pine nuts
1 large handful of rocket, washed
80g dried cranberries
175 g feta cheese, broken into chunks
4 tbsp. sweet mustard
Method:
1. Preheat the oven to 200°C. Peel the sweet potatoes, cut into quarters, and slice. Mix the sweet potato slices with 2 tbsp. of the olive oil, lime zest, salt, and pepper and place on a lined baking tray – bake for 20 mins.
2. Meanwhile, wash the chanterelles and cut into halves. Slice the spring onions into rings. Heat 1tbsp. of the oil in a pan and fry mushrooms and spring onions gently, then add the pine nuts and fry fir a further minute, then season with salt and pepper to taste.
3. For the dressing, mix the mustard with the lime juice and remaining olive oil and season with salt and pepper to taste.
4. Serve the sweet potato slices topped with the mushrooms mix, then scatter the feta and cranberries over. Drizzle the dressing on top to serve.
Nutritional value per salad:
Energy: 1012.3 kcal / 4161.5 kj
Carbohydrates: 142.5 g
Protein: 20.5 g
Fat: 36.2 g
Three Sweet Potato Toast Varieties
………………..……………………………………………….…….…
Smoked Salmon and Egg Sweet Potato Toast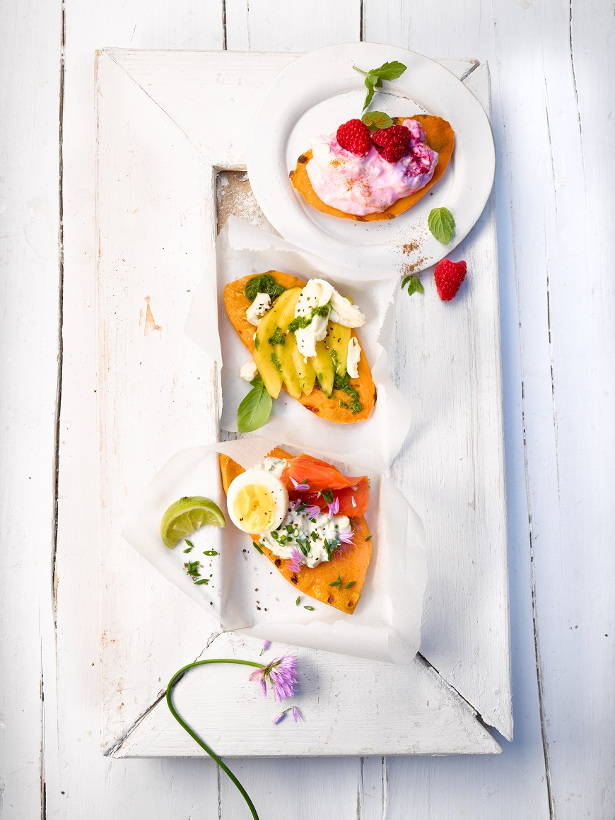 Makes: 8 slices
Prep time: 15 mins
You'll need:
2 large US sweet potatoes
For the salmon topping:
4 eggs
200g sour cream
1-2 tbsp. horseradish, to taste
Salt and pepper, to taste
Small handful of chives, chopped
Paprika
400g smoked salmon, in slices
1 lime
Method:
1. Peel the sweet potatoes and cut into 1cm thick slices (4 slices per potato). Toast the sweet potato slices for 5 minutes until soft (you can use a traditional toaster, or sandwich maker).
2. Meanwhile, boil the eggs until soft, for around 7 minutes. Wash in cold water and peel, then chop beach egg in half.
3. Mix the sour cream, horseradish, chives, salt, and pepper.
4. Season the sweet potato toasts with sea salt and the paprika, spread the horseradish mix on top, and garnish with the salmon and half an egg each. Serve with a slice of lime.
Nutritional value per slice:
Energy: 200.25 kcal / 830.75 kj
Carbohydrates: 1.4 g
Protein: 4.5 g
Fat: 18.43 g
Three Sweet Potato Toast Varieties
………………..……………………………………………….…….…
Raspberry and Mint Sweet Potato Toast
Makes: 8 slices
Prep time: 10 mins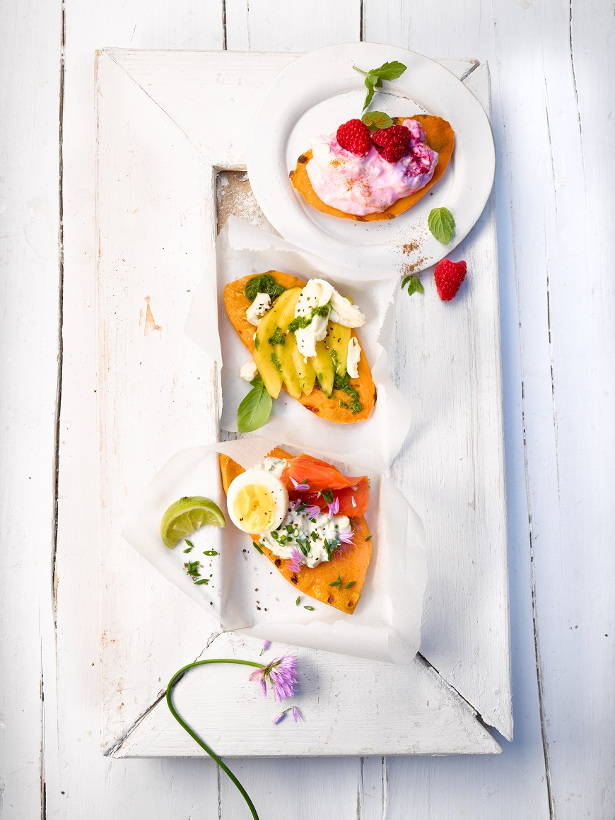 You'll need:
2 large US sweet potatoes
For the raspberry topping:
200g low fat cottage cheese
40g caster sugar
1/2 tsp cinnamon
250g raspberries
Small bunch of mint, leaves picked
Method:
1. Peel the sweet potatoes and cut into 1cm thick slices (4 slices per potato). Toast the sweet potato slices for 5 minutes until soft (you can use a traditional toaster, or sandwich maker).
2. Whisk the cottage cheese with the sugar and cinnamon. Leaving 8 raspberries aside for decoration, squash the rest with a fork and mix with the cottage cheese. Spread the raspberry topping over the toast slices and garnish with the remaining raspberries and mint leaves.
Nutritional value per slice:
Energy: 54 kcal / 56.3 kj
Carbohydrates: 7.4 g
Protein: 3.1 g
Fat: 1.2 g
Three Sweet Potato Toast Varieties
………………..……………………………………………….…….…
Mozzarella, Mango and Pesto Sweet Potato Toast
Makes: 8 slices
Prep time: 10 mins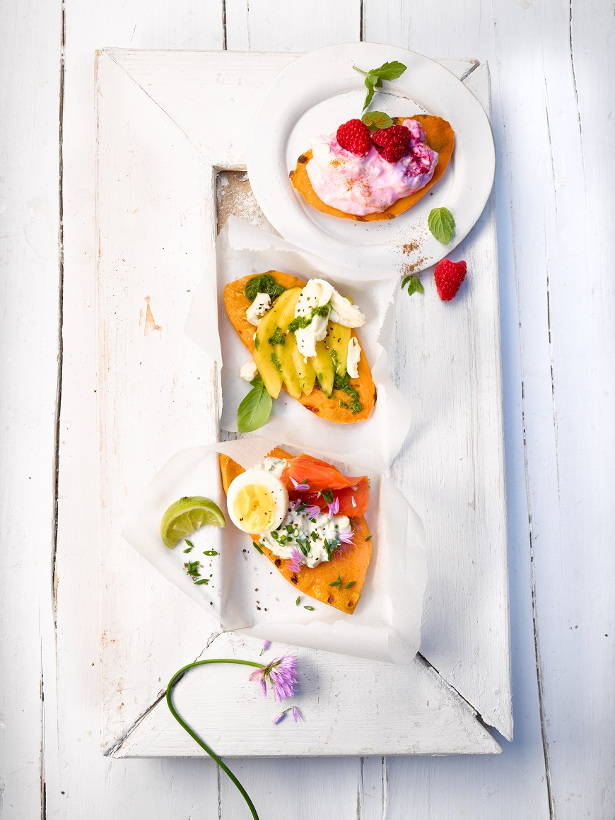 You'll need:
2 large US sweet potatoes
For the topping:
1 ball of mozzarella
1 ripe mango
4 tbsp. green pesto
Small bunch of basil, leaves picked
Method:
1. Peel the sweet potatoes and cut into 1cm thick slices (4 slices per potato). Toast the sweet potato slices for 5 minutes until soft (you can use a traditional toaster, or sandwich maker).
2. Peel and slice the mango and tear the mozzarella into pieces. Place the mango slices and mozzarella onto the sweet potato toast and spread each with pesto. Garnish with the basil leaves.
Nutritional value per serving:
Energy: 125 kcal / 518 kj
Carbohydrates: 27 g
Protein: 1.8 g
Fat: 0.6 g
Sweet Potato Noodle Bowl
………………..……………………………………………….…….…
Serves: 4
Prep time: 25 mins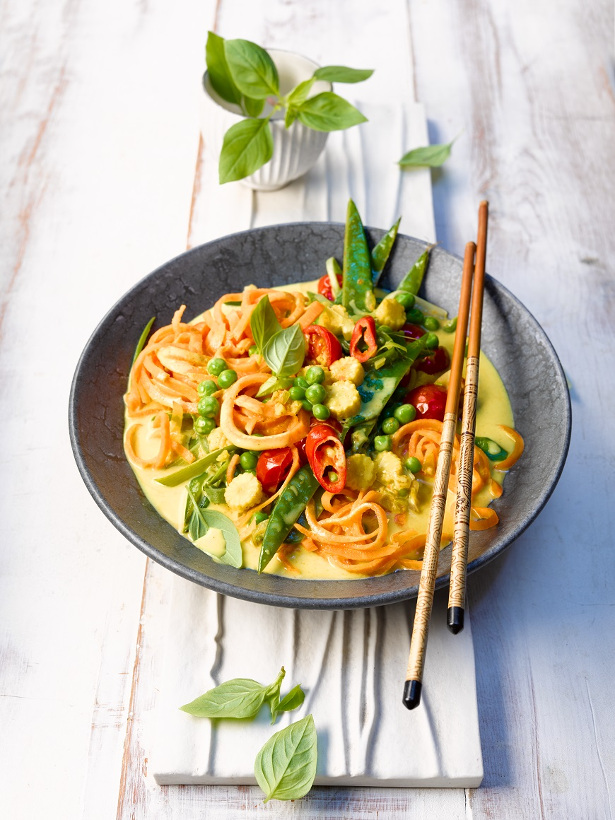 You'll need:
4 large US sweet potatoes
1 garlic clove
20g of fresh ginger
1 small onion
1 red chilli
150g snow peas (mangetout)
200g cherry tomatoes
200g baby corn
1 tbsp. olive oil
100g frozen peas
1 tsp. curry powder
300ml coconut milk
200ml vegetable stock
4 spring onions
Salt and pepper, to taste
Small bunch thai basil, leaves picked
Method:
1. Peel and spiralize the sweet potatoes to make the noodles. Next, peel the garlic, ginger, and onion and chop finely. Slice the chilli into rings and cut the snow peas and tomatoes into halves. Cut the baby corn and spring onion into slices.
2. Heat the oil in a large frying pan and fry the ginger, chilli, onion and garlic, then add the curry powder and fry off for a couple of minutes. Add the coconut milk and stock and slowly reduce the liquid.
3. Add the sweet potato noodles, snow peas, cherry tomatoes, peas and corn and let simmer for 3-4 mins. Stir in the spring onions and season with salt and pepper to taste. Garnish with the thai basil to serve.
Nutritional facts per serving:
Energy: 615 kcal / 2551.7 kj
Carbohydrates: 121.9 g
Protein: 13.4 g
Fat: 6.4 g
Sweet Potato Burger with Avo Cream ………………..……………………………………………….…….…
Serves: 4
Prep time: 35 mins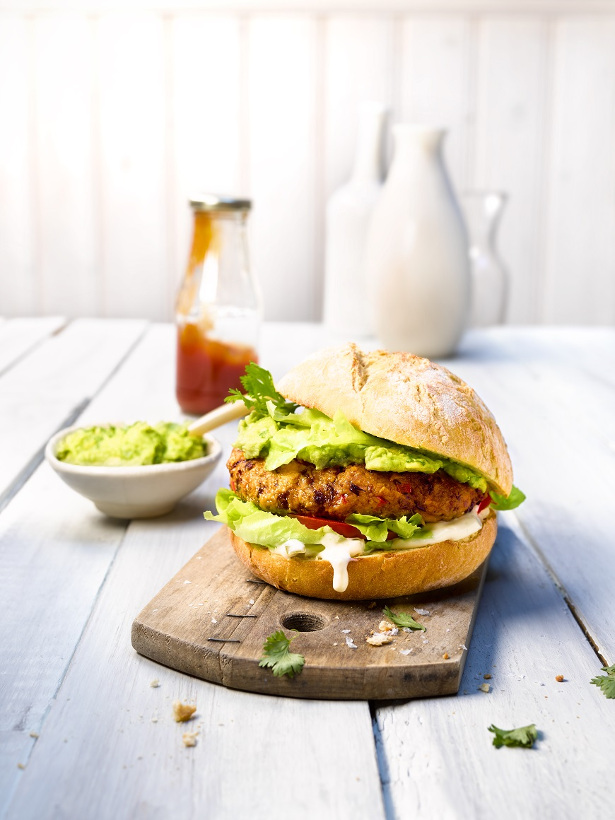 You'll need:
For the burgers:
500g US sweet potatoes
240g can of black beans
2 tbsp. olive oil
½ red pepper, finely diced
1 onion, finely diced
1 tsp. cumin
½ tsp. cayenne pepper
5-6 tbsp. white bread crumbs
Salt and pepper, to taste
For the avo cream:
1 avocado
1-2 tsp. lime juice
1 garlic clove
Salt and pepper, to taste
Handful of coriander
To serve:
2 beef tomatoes
4 bread rolls
2 tbsp. mayo
4 lettuce leaves
2 tbsp. jalapeños
Method:
1. Preheat oven to 200°C. Peel the sweet potatoes, cut into chunks, spread onto a baking tray and bake for around 20 mins, or until tender. Rinse the black beans with cold water and leave to drain, then purée in a food processor along with the cooked sweet potatoe, then set aside in a large bowl.
2. Next, lightly fry the diced pepper and onion in a pan with 1 tbsp. of the olive oil, adding the cumin and cayenne pepper towards the end. Add to the sweet potato and bean purée, along with the breadcrumbs. Mix well and add salt and pepper to taste, then set aside for at least 30 mins to thicken.
3. Skin and stone the avocado and blend with the lime juice in a food processor. Peel and crush the garlic and stir in, then season with salt and pepper. Pick the coriander leaves from the stems, chop finely and stir in to the avo cream.
4. Heat the remaining oil in a pan. Shape 4 patties from the sweet potato mix and fry on each side for 2 mins until golden brown.
5. To serve, thickly slice the tomatoes. Slice the jalapeños and mix with the mayo. Cut the bread rolls in half, toast, and spread the bottom half with the jalapeño mayo. Garnish with the lettuce and tomatoes, and add a sweet potato patty. Top with a blob of avo cream and place the other half face down on top.
Nutritional value per serving:
Energy: 532 kcal / 207.5 kj
Carbohydrates: 79.5 g
Protein: 13,1 g
Fat: 16,3 g
Sweet Potato Cupcakes with Blueberry Frosting ………………..……………………………………………….…….…
Makes: 12 cupcakes
Prep time: 35 mins (plus cooling time)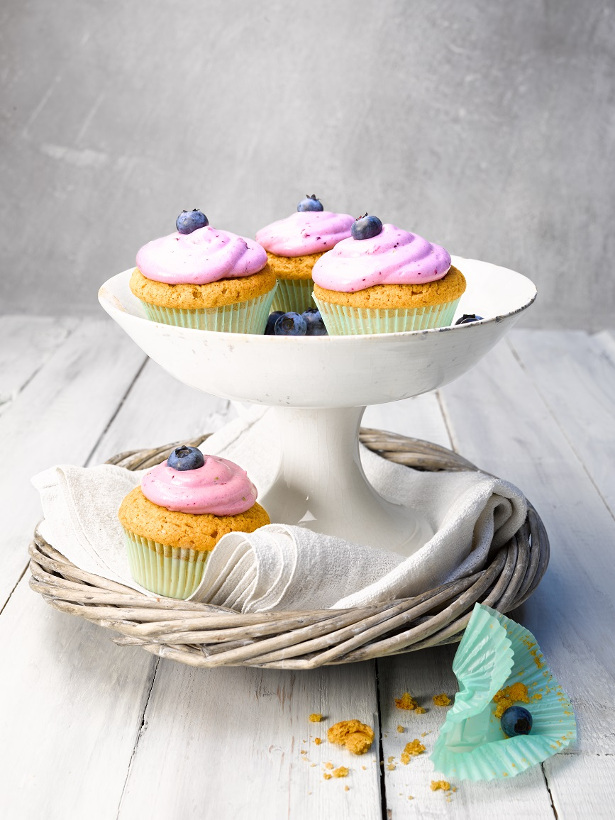 You'll need:
For the cupcakes:
400g US sweet potatoes
200g butter
3 eggs
100g caster sugar
100g brown sugar
10g vanilla sugar
1 tsp. cinnamon
2tsp baking powder
230g plain flour
For the frosting:
100g butter, room temperature
200g cream cheese, room temperature
100g icing sugar
50g blueberry jam
Handful of fresh blueberries for decoration
Method:
1. Peel the sweet potatoes and cut into medium-sized chunks, place into a large pan, cover with water and boil until tender – for around 10-12 mins. Blend in a food processor until smooth and leave aside to cool.
2. Preheat the oven to 180°C, then fill the holes of a cupcake or muffin tin with cupcake cases.
3. Next, melt the butter, allow to cool slightly, then whisk together with the eggs. Add the sugar and cinnamon, continuing to whisk the mixture, then stir in the cooled sweet potato puree.
4. In a separate bowl mix the baking powder and flour together, then add this to the cake mixture, stirring until fully combined. Pour the mixture into the cases and bake in the oven for 18 minutes. Once cooked, place on a rack to cool.
5. While the cupcakes are baking, make the frosting. Whisk the butter, powdered sugar, cream cheese and blueberry jam together until smooth. Pour the frosting into a piping bag and ice the top of each cupcake. Decorate with the fresh blueberries and chill for at least two hours before serving.
Nutritional value per serving:
Energy: 645.3 kcal / 1930.5 kj
Carbohydrates: 45.7 g
Protein: 5.5 g
Fat: 27.5 g
Speedy Stuffed Sweet Potatoes
………………..……………………………………………….…….…
Serves: 4
Prep time: 20 mins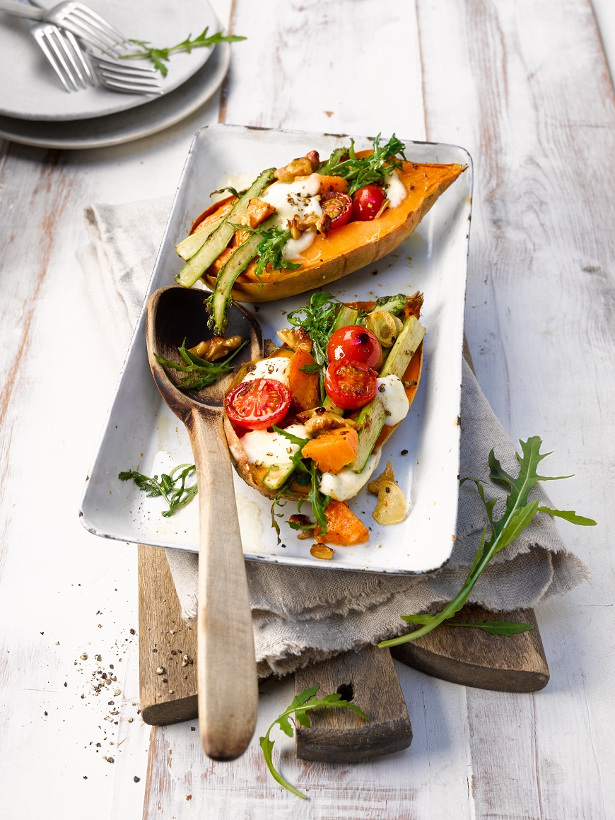 You'll need:
4 large US sweet potatoes
250g asparagus
1 garlic clove
100g cherry tomatoes
50g walnuts
1 tbsp. olive oil
1 large handful of rocket
Salt and pepper, to taste
125g mozzarella
Method:
1. Wash the sweet potatoes thoroughly, prick several times with a fork and microwave on high until soft, turning multiple times.
2. While the sweet potatoes are cooking, slice the asparagus lengthways and cut in half, then peel and finely chop the garlic, cut the tomatoes in half and coarsely chop the walnuts.
3. Heat the oil in a pan and gently fry the asparagus for 2 minutes, then add the garlic, tomatoes, and walnuts and stir over a medium heat for a few minutes. When cooked through add the rocket leaves to the pan.
4. Cut the cooked sweet potatoes in half and scoop out some of the potato, then mix this with the asparagus filling and season with salt and pepper. Stuff the sweet potatoes generously with the asparagus mix, then cut mozzarella into small pieces and sprinkle on top. Microwave for another 2 to 3 minutes and serve.
Nutritional values per serving:
Energy: 678.5 kcal / 2815 KJ
Carbohydrates: 123.7 g
Protein: 11.2 g
Fat: 13.4 g
Go topsy-turvy with the new Distortion Candlestick from the National Theatre Bookshop,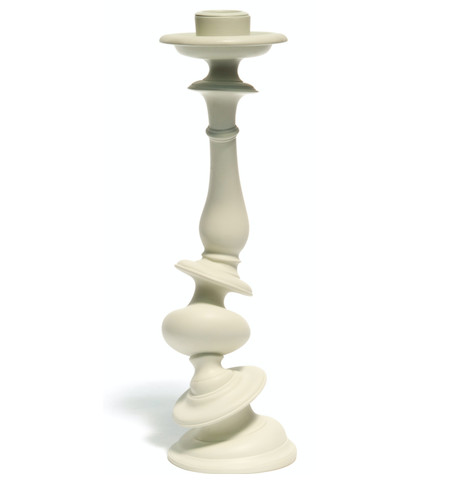 and keep grooving until the flame burns out.
Distortion Candlestick, £35
National Theatre Bookshop – shop.nationaltheatre.org.uk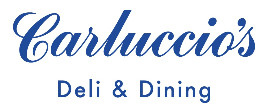 Carluccio's Great Breakfast Give-Away
According to many, there's no such thing as a free lunch. This may be true, but, thanks to Carluccio's there is now such a thing as a free breakfast.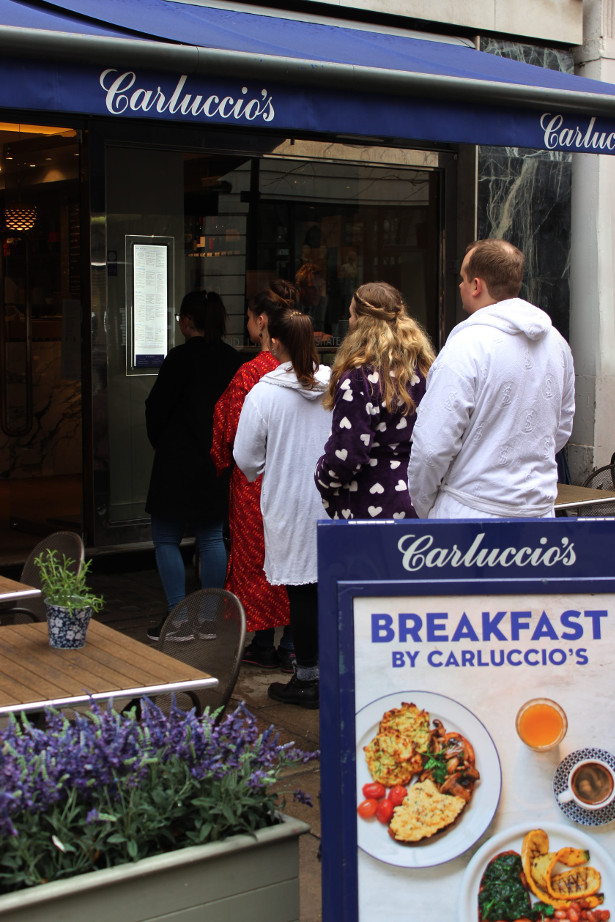 FACEBOOK | INSTAGRAM | TWITTER
On Saturday 31st March, turn up before 11am at any Carluccio's wearing your dressing gown and receive a free breakfast. This incredible introduction to the Italian restaurant group's new breakfast menu is guaranteed to make you rise and shine; but set those alarms as once the restaurant is full, it's full. As the saying goes it's the early bird that gets…. well, in this case, the pancetta and panettone.
Follow the lead-up and the action on the day with the hashtag #BreakfastInYourPJs on Twitter, Facebook and Instagram.
Carluccio's new breakfast dishes include an extended Magnifica range of cooked breakfasts, with vegetarian and vegan options. The veggie Magnifica is a plate laden with eggs, courgette fritters, sautéed mushrooms, tomatoes and toasted ciabatta, whilst the vegan Magifica features baked borlotti beans, summer squash, tomatoes, spinach and toasted ciabatta. Plus of course the Magnifica Tradizionale: eggs with grilled smoky pancetta, sausage, sautéed mushrooms, tomato and toasted ciabatta.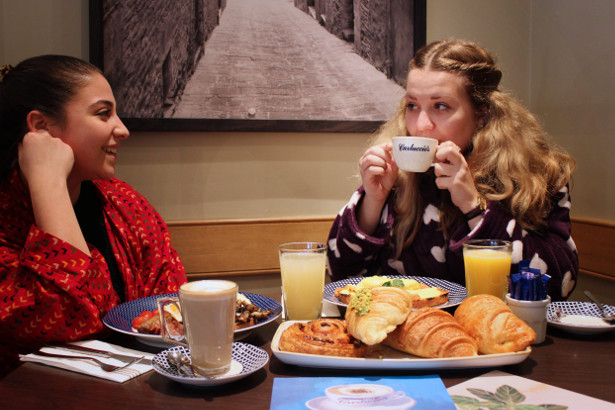 Injecting a burst of Italian flavour to your meal, Eggs Diavlo – fried eggs with tomato, spicy 'nduja, parmigano reggiano and toasted ciabatta – will add a kick to your morning whilst French toast is given an Italian touch by using panettone, ricotta & yoghurt, berries, honey and cinnamon. New cold press juices have also been introduced; a fresh mix of apple, spinach, kale and lemon or opt for carrot, orange, apple and turmeric.
The offer applies until 11am on Saturday 31st March only and will be available at all restaurants nationwide. Roll out of bed, pull on your dressing gown and find your local Carluccio's here: carluccios.com/restaurants
Terms and conditions:
One free breakfast dish for each customer wearing a dressing gown
First come first served, subject to availability
Available Saturday 31st March until 11am only. Opening times vary, please check your local restaurant at www.carluccios.com
Available at all UK Carluccio's restaurants
Carluccio's
FB: carluccios | T: @carluccios | I: @carluccios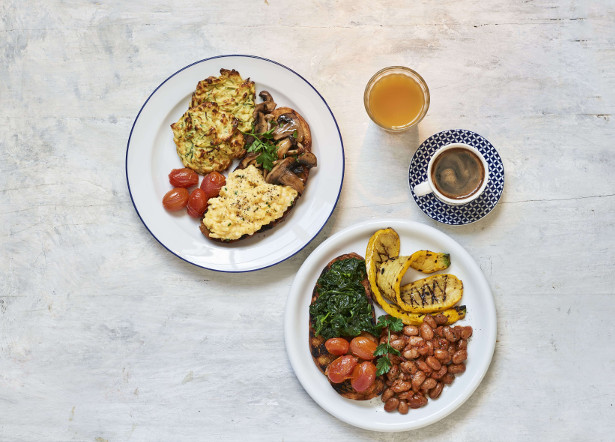 My name is Jeremy Strickland, and I am the Assistant Operations Manager for Randy's Carpet Care, an award winning carpet cleaning company serving West Michigan since 1980. Spring Cleaning season is an important and busy time for us, and for good reason: all of that salt and muck your family has dragged in for the last several months is damaging your carpet, and after being shut tight against the elements for the last several months, the air quality in your home may be suffering too.
So, what should you do about?
1) Vacuum. Vacuum early, vacuum often. Vacuum every day if you can make time for it.
2) Change your furnace filter. My wife changed ours yesterday. It was way gross.
3) Schedule a Professional Carpet Cleaning. Air is forced through your carpets while your furnace is running, and your carpet will act much like your furnace filter, capturing all of the particles and debris (you may see this manifest itself as gray lines in your carpet underneath doors or along walls and stairs). Just as changing your furnace filter will improve air quality, so too will a Professional Carpet Cleaning.In addition to dust, hairs, and particles of general grossness, Carpet Cleaning will also help to remove allergens, germs, and also increase the useful life of your carpets.
4) Since you're already planning to have a technician work in your home, schedule them to clean your couch and favorite recliner too. Your furniture is chock full of unpleasantness, such as dirt, germs, allergens, body oils, crumbs, hair, dead skin cells, and nanobots (kidding!).
Some folks prefer to clean their own carpets, but this is a mistake, because:
1) Machines made for home use are no where near as powerful and deep cleaning as what the pros use.
2) Proper soaps and chemicals are crucial. Can you wash your hair or your pants without soap? Of course not, and your carpet is no different. However, the wrong chemical can set a stain or bleach your carpet, and using too much soap can leave residues which create a dirt trap that will make your carpet get dirty faster.
3) Experience counts. The pros are trained to use the specific soaps, chemicals, and processes that specific spots require. They come to your home prepared for whatever your carpet has to throw at them, and they'll take all of your dirt as well as the soaps and chemicals they used in your carpet with them.
SILVER CROSS 'SIMPLICITY' LAUNCHES FOUR NEW COLOURS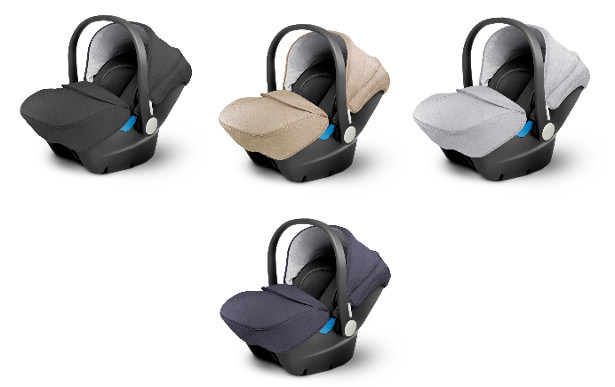 L-R: Onyx, Linen, Platinum & Midnight Blue
£150 RRP
www.silvercrossbaby.com
To complement the esteemed Silver Cross travel system collection, the award-winning 'Simplicity Group 0+' car seat has introduced four stunning new colours to the range: Onyx, Linen, Platinum and Midnight Blue.
Reflecting Silver Cross's uncompromising craftsmanship, these sophisticated colourways feature premium Oxford-woven marl fabrics inspired by modern British tailoring.
Attention to safety and practicality is priority, with Simplicity's adjustable handle and unique harness height adjustment system, ensuring baby travels securely in style and comfort.
Simplicity has been awarded a Best Buy from independent consumer association Which?
WHY TAKE THE CHANCE WITH BOTTLED WATER,
WITH FRESH FILTERED WATER ON TAP WITH SWICH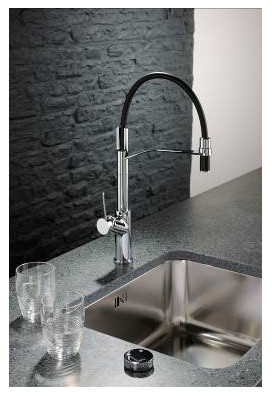 The World Health Organization (WHO) is launching a review into the potential risks of plastic in drinking water, after plastic particles were found in many major brands of bottled water.
The action comes following the results of a study that tested more than 250 bottles of water from 11 brands. Ninety-three per cent of bottled water tested showed signs of microplastic contamination, with an average of 10 plastic particles per litre of water, each larger than a human hair. An average of 314 smaller particles per litre were also found.
While there is no evidence to support a risk to health, the WHO is seeking to determine whether consuming particles of plastic could have a detrimental impact over a lifetime.
AT2050 AT2054_370Crt
"With health experts recommending a daily consumption of at least 2 litres of water per day to maintain a healthy lifestyle, consumers risk falling prey to this plastic contamination by drinking bottled water. That's not to mention of course the effect that all those discarded bottles are having on the environment," comments Helen Clark, Abode Marketing Manager.
"However, with clever solutions such as Swich from Abode, access to clean, safe, filtered water is literally available on tap."
Swich converts any normal kitchen tap into one that can deliver filtered drinking water as well as the usual mains water. Fitted to any tap, the device can deliver a constant supply of crystal clear filtered water that is pleasant to drink.
The Swich itself is a stylish addition to the kitchen, available in a round or square design and a chrome or brushed nickel finish.
SME NATIONAL BUSINESS AWARDS ARE BACK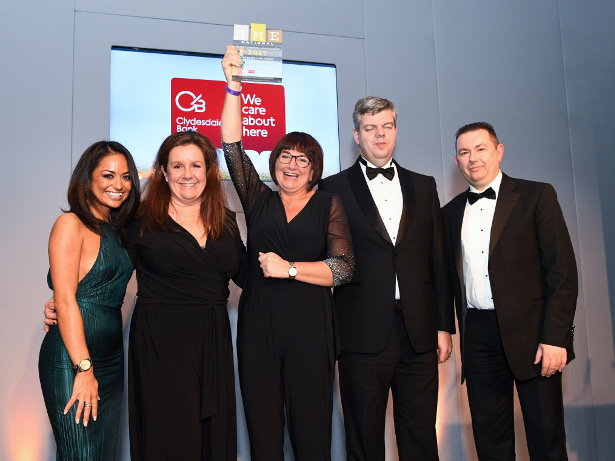 The second year of the prestigious SME National Business Awards was launched today. There are 19 categories to choose from and all SMEs can enter up to 3 categories. The awards will culminate in a prestigious glitzy awards final at the iconic Wembley Stadium, home to many a winner.
Damian Cummins, Awards Director said: "Last year we saw nearly 500 in attendance from the best of business across the UK, this year we are looking forward to seeing many more of the UKs top companies enter and make it through to the grand final".
Businesses can enter at www.smenationalbusinessawards.co.uk
Avanca D1 Wireless Sports Headset – Available from £40.60 from Amazon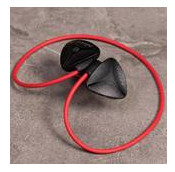 It is widely known and accepted that exercise makes you happier – it releases endorphins, makes you look better, feel more confident and generally keep a smile on your face. The Avanca D1 Sports Headset is a 'must have' for any fitness lover whether it be the gym, running or cycling. Connect these wireless and flexible headphones to a smartphone, MP3-player or other Bluetooth device to listen to music or audio coaching during your work out. The stylish in-ear earbuds are carefully designed to make sure they never fall out of your ears and to maximize the sound output and comes with 3 different sizes of earbuds, so you can make it fit exactly. You will have 100% percent freedom of movement but no concerns that they will fall out and the removable all weather protective covers protect the ear buds from dust and rain. Traffic and city sounds are reduced to a minimum, so you can hear your music and digital audio coaching loud and clear. The compact control panels in the ear buds let you skip songs, change the volume and answer incoming calls and the headset automatically switches from music to call mode when someone is trying to reach you. The headset is equipped with a high quality microphone, so there is no need to take off the headset to answer your calls.
Monitor Your Weight Loss As You Destroy Fat Cells! Ozeri 200 kg/440 lbs Precision Pro II Digital Bathroom Scale with Weight Change Detection Technology >> On AMAZON
Buy now at :- www.amazon.co.uk/Ozeri-Precision-Bathroom-Detection-Technology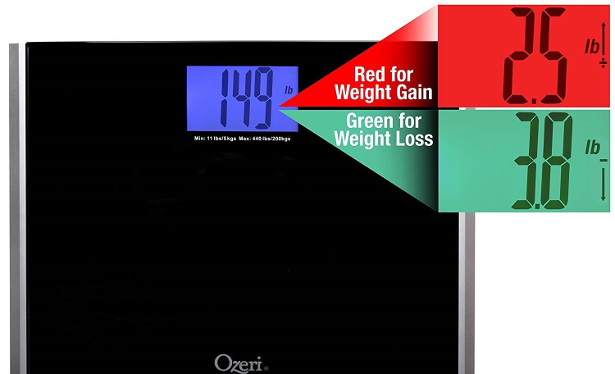 New Weight Change Detection Technology displays your net change in weight in GREEN for weight loss and in RED for weight gain.
StepOn Activation captures the precise weight measurements upon contact (no tapping required).
Uses 4 high precision G sensors to weigh up to 200 kilograms or 440 pounds in 0.1 kg or 0.2 lbs increments.
Award-winning design features an oversized weighing platform with impact-resistant tempered glass.
Automatically turns off to conserver battery life, and runs on 2 AAA batteries with battery indicator (batteries included).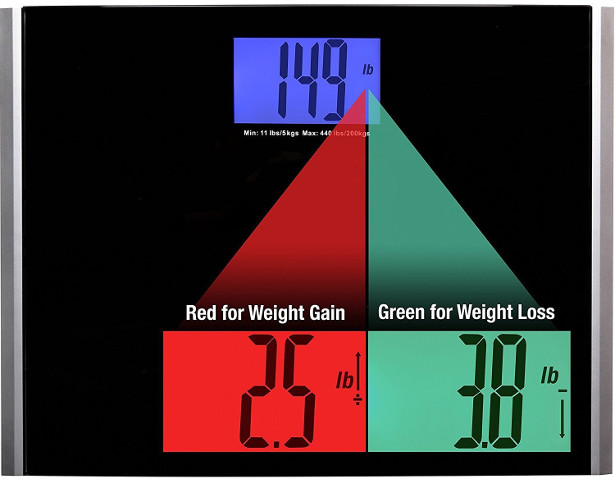 The new Precision Pro II Digital Bath Scale features Weight Change Detection Technology that displays the net change of your current weight from your previous recorded weight in GREEN for weight loss and in RED for weight gain. With its built-in memory, you never have to worry about writing down your current weight just to see how your weight changes between weigh-ins. Each time you step on the scale it will display your current weight and your net weight change in a GREEN illumination for weight loss and RED for weight gain, providing a visual form of intuitive feedback so that you can focus on your trend and not just the numbers. Whether your goals are weight loss or muscle gain, the Precision Pro II Digital Bath Scale features the latest generation of StepOn technology to display your body weight upon stepping onto the scale. The Precision Pro II Digital Bath Scale accurately displays results in increments of 0.1 kilograms or 0.2 pounds on its ultra bright color screen, and uses 4 latest generation GX sensors to capture weights up to 200 kg or 440 lbs with industry leading accuracy. It also turns off automatically to conserve battery power, and runs on 2 AAA batteries (included). This Precision Pro II Digital Bath Scale combines an oversized platform, impact resistant tempered glass and durable construction. It is designed with accuracy, convenience and ease of use in mind. Your Satisfaction is 100% Guaranteed.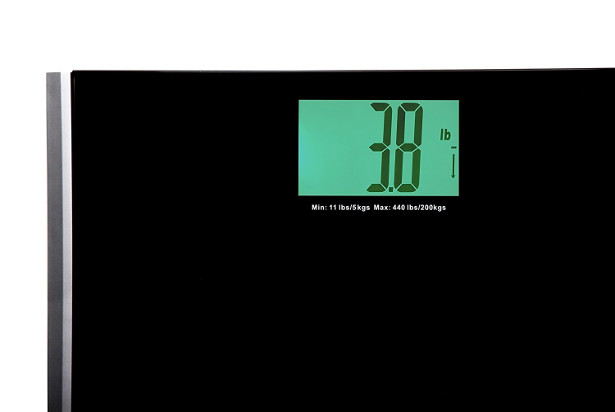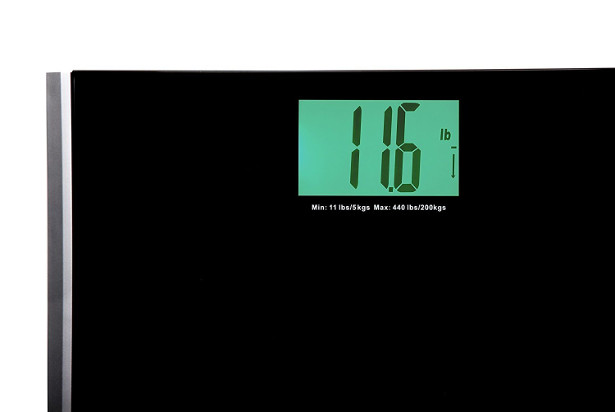 The secret life of a Peli Protective Case. Much more than Extreme Protection
Research among 1.400 consumers shows 95% give alternative creative uses to their Peli Cases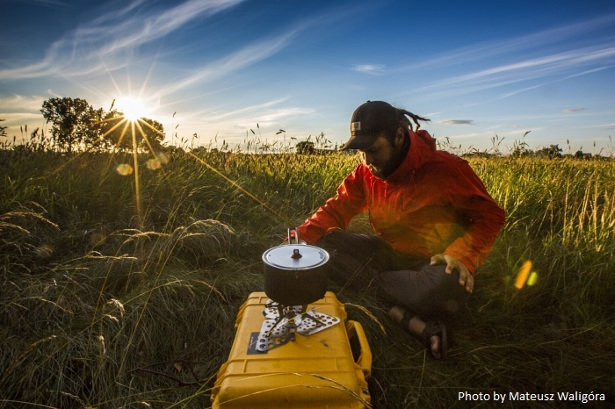 Barcelona, March 2018 – "Reliable, helpful every time you need it and with many years of adventures together" may seem a description for a close friend. In fact, this is how many would describe their Peli Case, according to a recent research conducted by Peli among 1.400 consumers[1]. An impressive 95% said that they use their case for extreme protection, and for many other creative uses or for reliable help. The respondents are from diverse professional backgrounds, including the Industrial (25%), Audiovisual (25%) and Safety & Law Enforcement (20%) sectors.
The creative thinking: a Peli Case not just for protection
Resourceful and creative is what we could call the respondents of the survey, since they give all sort of alternative uses to their cases. A 56% of Peli fans use their cases as a step-up, a chair, a lunch table or a working desk, while an intrepid 20% have used it as a floating life-saver. In addition, there are 28 out-of-the-box thinkers who even used their cases to fry eggs in the middle of the desert!
With a 26% of respondents being adventurers and a 13% sporting fans, each person's imagination is the limit when it comes to creative applications. Some people use their case as a surface marker buoy to indicate their position when diving. Some have improvised a convenient baby bath tub during trips. Other brave ones have driven their car up the case to have enough height to do a repair under it, while a daring person used it as an anchor for tying up a rope and squeeze the case between rocks for rappelling. That's the type of confidence users have in the military-tested resistance of the Peli cases.
Where does this trust come from?
It's of common knowledge that a Peli is the most resistant Protective Case out there. A 30% of the respondents knows this as a fact, by categorically giving the right answer when stating that a Peli case has survived all of these: a tsunami, a trip to the outer space (-52Cº, 32 Km), a Land Rover rolling over on top of it, a Grizzly Bear attack, a month immersion in a harsh sea and a crash into an iceberg. Overall, the 94% of respondents believe that a Peli case would survive for sure one of the above. These amazing real stories are at Peli's survival testimonials webpage: http://www.peli.com/eu/en/explore/user-stories/
Peli, the global leader in the design and manufacture of high-performance protection cases, is the creator of the protective cases category with over 40 years of experience in extreme protection. Watertight, dustproof, chemical resistant and crushproof, the Peli Cases carry a legendary Lifetime Guarantee (where applicable by law). Military tested, they offer reliable protection for any project: from adventure expedition to scientific projects and professional uses. It's the case you can rely on, always.
For more info: www.peli.com
——————————————————————————–
[1] Research conducted by Peli, October 2017: Peli conducted its research among 1.400 protective cases users across Europe, registered to the Peli database. Peli conducts regular research among users to ensure it offers the right kind of protection for their users and their products.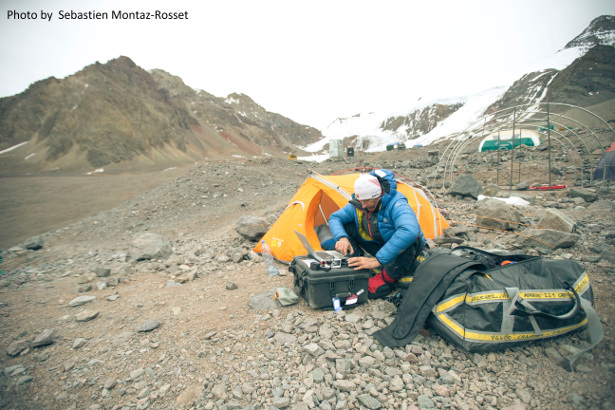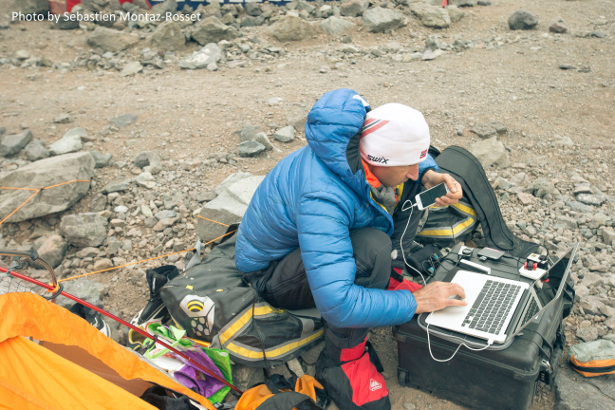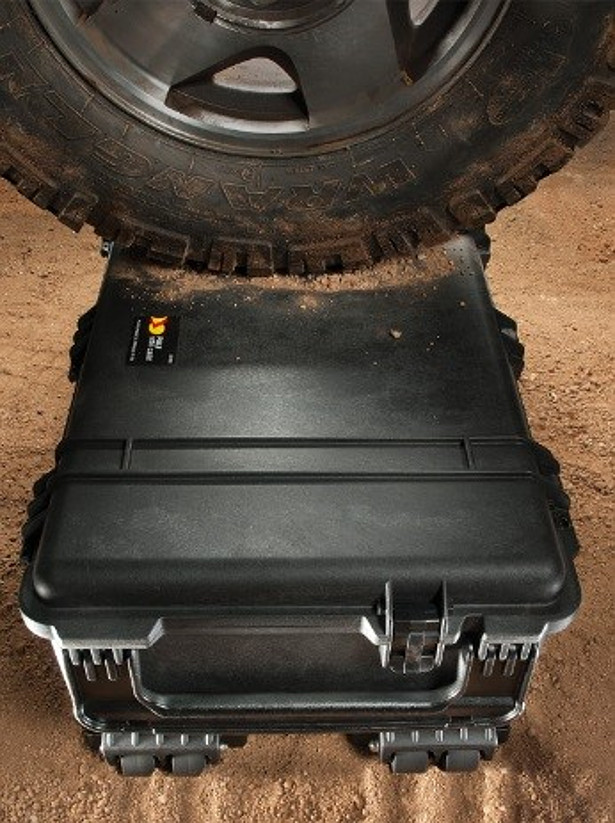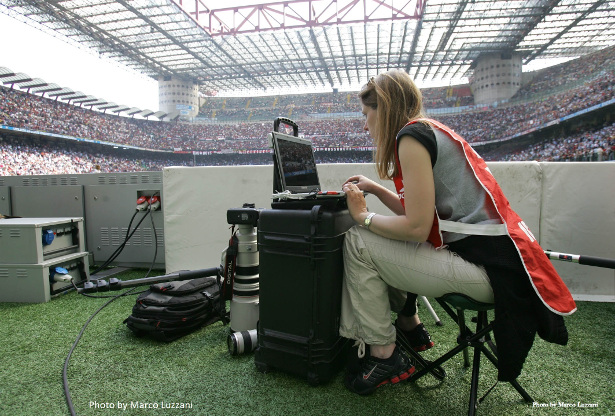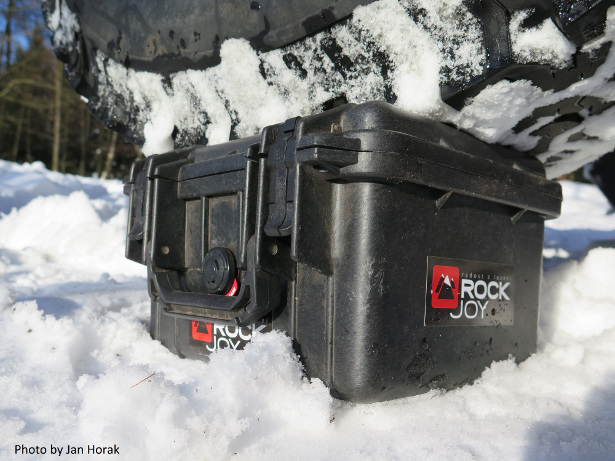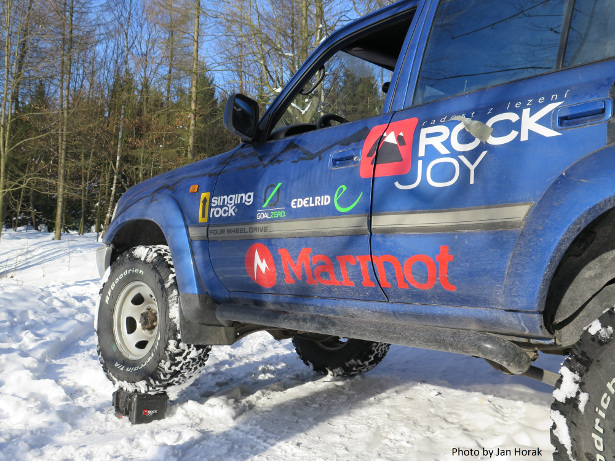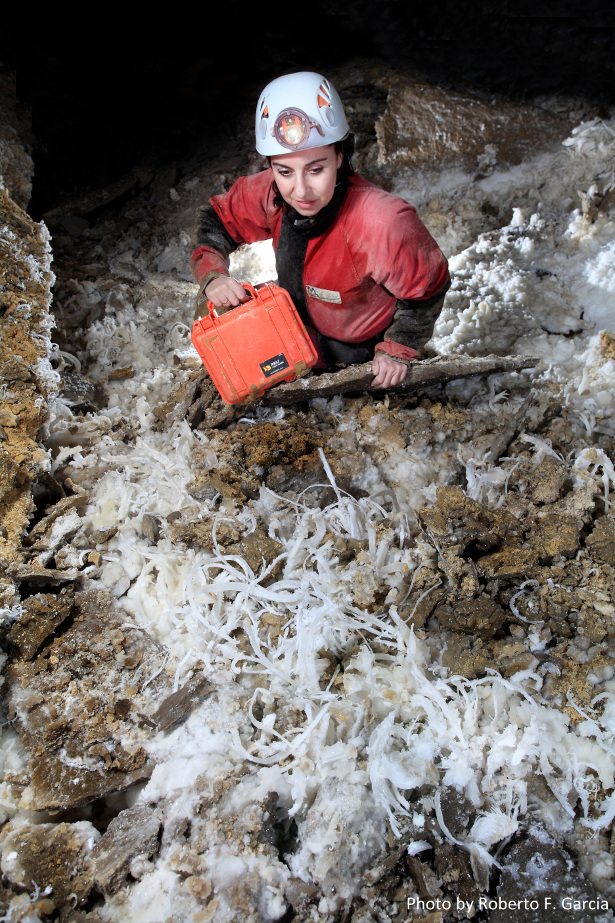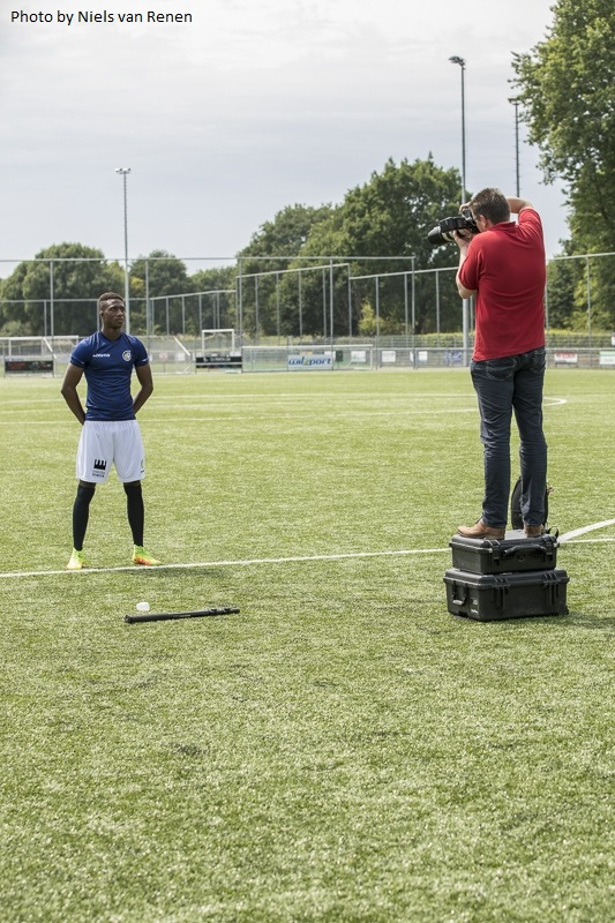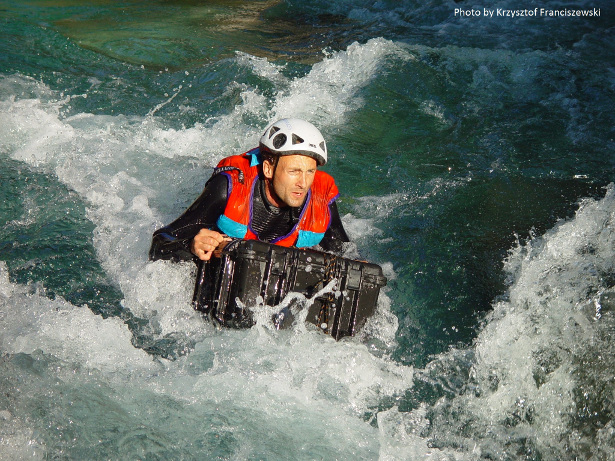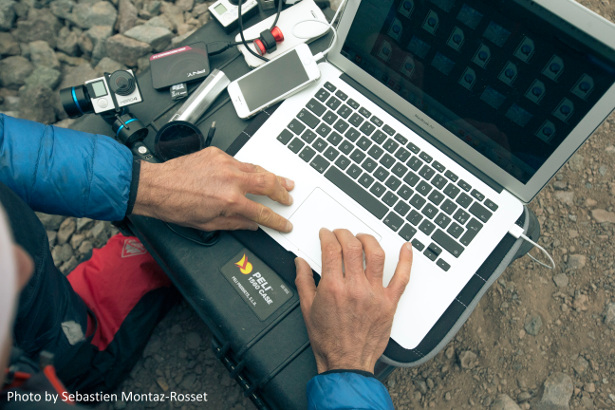 Spring Cleaning organization and cleaning quick tips: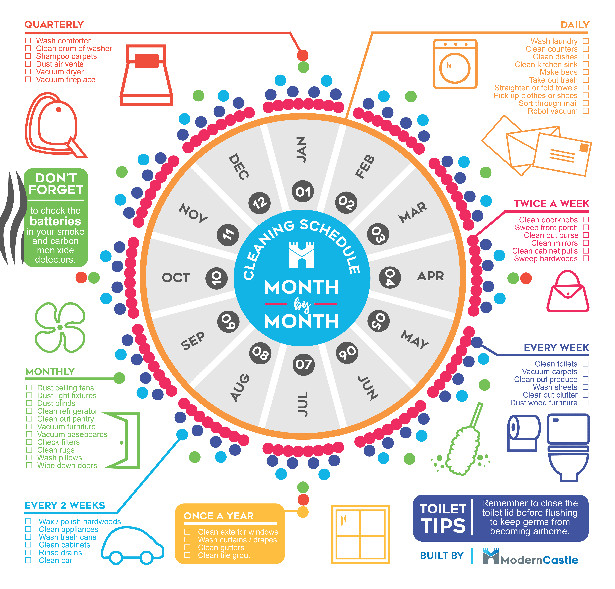 1- Take it all off: When you're cleaning a bookshelf, side table, or built-in, take it ALL off! All items need to come down so the entire piece can be dusting and deep cleaned. As you add pieces back, take a few moments to clean each one and really consider if you want to add the piece back. Spring cleaning can be a great time to purge out-dated decor and make room for new items!
2- Everything in its place: When organizing small items, consider adding a large box or decorative statement piece to contain the small items. This helps to keep an area from looking cluttered or over-run. Larger items can stand on their own, but for added emphasis, try adding a short stack of books under prominent items to make them a little taller and create more impactful focal points.
3- Give it some shine: When spring cleaning wood floors, furniture or decor, don't forget to give it some shine! Dry dusting with a microfiber cloth is great for light dust. Try damp dusting to help remove pet hair and dirtier areas. Using a natural oil like olive, coconut, or tung can help your woodwork look like new again. Add a small amount to a lint-free cloth and rub the area in small circles, working the oil into the grain of the wood. If done properly, you should only have to do this about once a year!
And you can find our more substantial guide on all things cleaning here – https://moderncastle.com/blog/house-cleaning-schedule/
Anorexia nervosa disorder affects millions of people each year, the majority of them teenagers, and 20% of sufferers die prematurely because of it. But to Hope Virgo, anorexia was not the enemy – it seemed like her best friend, protecting her from the difficulties of daily life, as her parents' marriage crumbled.
Hope Virgo struggled with crippling anorexia from the age of 13, becoming a master of deception, somehow managing to keep her disorder a secret from her family and friends for four years. As her family splintered around her, and she was sexually exploited by a manipulative, older boyfriend, she found that controlling her eating and exercise was the only way she had any control over her own life.
"My Anorexia gave me a kind of self-worth. I was so bad at life. I was so bad at saving my family … but I was going to be good at dieting and exercise. I was going to know everything that I needed to know about n utrition. And all that time researching gave me so much satisfaction."
"I craved that sense of achievement; I wanted to switch off from my feelings, and my Anorexia was helping me, more and more. Over the weeks, months and years, my feelings of detachment became who I was. The control around food gave me direction, and a new purpose. These new thoughts in my mind were becoming a friend. A close friend. In fact, my best friend. She wasn't going to let me down or leave me like others did, instead she was going to help me conquer life."
Hope became ever more devious, vomiting, exercising in secret, and water-loading before doctor's appointments, but it took a heavy toll. She was 17 and on the brink of death, with her skin yellowing, teeth rotting and heart rate failing, when she was admitted to a mental health hospital and finally began to receive the help she needed.
It has been a long, slow road to recovery, made harder by the deaths of several friends, and the loss of both her grandmothers. She has relapsed, and thought briefly of suicide. But she gets better every day, relying heavily on the support of close friends, family and understanding colleagues, and her love of running marathons. Now she sees her Anorexia for the false, unreliable friend she always was, poisoning her mind. "Every day that I shut out anorexia is a day that I win."
Stand Tall, Little Girl is Hope's harrowing account of her battle with anorexia and the web of lies she created to support her destructive 'best friend'. Her mother, Caroline, writes about the pain, fear, and frustration of being unable to help her daughter, and the strain of Hope's illness on the whole family.
This painfully honest, powerful combination of Hope's struggle and additional insight from her mother will provide inspiration and motivation for all anorexia sufferers, and those who support them.
INDIE DRAMEDY 'NO POSTAGE NECESSARY' TO BE FIRST-EVER FEATURE FILM RELEASED ON THE BLOCKCHAIN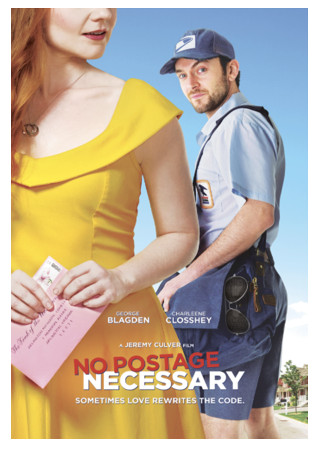 The Independent Film Starring George Blagden and Charleene Closshey to become available on The Blockchain in June, 2018
LONDON (21 March, 2018) — Two Roads Picture Co. has announced the premiere of its first feature No Postage Necessary which is set to make an unprecedented, world-wide debut on the blockchain in June, 2018. The dramatic comedy about a luckless computer hacker who falls for a pretty war widow will be the first-ever feature film to be available to stream on a blockchain platform and available for purchase using cryptocurrency.
In No Postage Necessary, Sam (George Blagden) always seems to make the wrong decision. A convicted computer hacker, he's single, jaded and barred from using the internet. Forced to crash on his brother's couch, he makes ends meet by working at the local Twistee Treat and stealing mail while disguised as a postal worker. Then, a single pink envelope changes everything. Handwritten by a heartsick Josie (Charleene Closshey) to her late husband and fallen Marine, the tender missive awakens something in Sam. Desperate to be worthy of such love, he conspires to meet the beautiful, young war widow, longing to become a better man. As the two grow closer, she warms to the idea of a new chance at love, but not before Sam's past comes knocking in the form of an FBI agent looking for missing bitcoins.
"We are thrilled to provide movie lovers around the world a brand new way to experience their entertainment by turning the blockchain into a feature film distribution channel. Although this is a first for the industry, we hope it will signal a shift in the way content is shared and consumed. There are many advantages to blockchain distribution, including immutable proof of Intellectual Property rights, transparent royalty payments, and, since all data on the blockchain is resistant to duplication, we can now envision a world where films are no longer pirated," states Jeremy Culver who wrote, directed and produced No Postage Necessary.
"This movie stands at a unique intersection of the entertainment landscape, having been shot on 35mm film while its release model ushers in the age of blockchain distribution," Culver adds.
Charleene Closshey, star and producer of the film, notes that she and the female-led producing team recognized the opportunities around the title the moment they read the script.
"We were drawn to Jeremy's script because it's timely and relevant," says Closshey. "Although the film makes light of a misguided cyber genius who can hack a multi-billion dollar corporation within minutes, these types of technological advancements are becoming a normal part of everyday life for society as a whole…"
Speaking to the serendipity of a movie about bitcoin being the first to release on the blockchain, Culver notes, "Up until now, the technology just hasn't been ready – there wasn't a platform to support the vision. But, innovation creates its own timing. As we were putting the finishing touches on the film, we met Thomas Olson at Vevue, a dApp (de-centralized application) running on Qtum, a blockchain platform we had been tracking for some time. Since Thomas and his team were in the advanced stages of developing a video distribution channel most others were only talking about, and with Qtum being the only truly decentralized platform able to support the transaction load, the partnership really came along at the perfect time," says Culver.
For the blockchain debut, Two Roads Picture Co. has partnered with Vevue, a peer-to-peer incentivized video network built on Qtum, the most advanced blockchain in the world. Additional partners include Qbao, a digital wallet to process the cryptocurrency transactions, and CoMakery, a smart contract provider to allow royalty disbursements directly to investors and creatives.
Directed by Jeremy Culver, No Postage Necessary was produced by Culver together with Charleene Closshey of Two Roads Picture Co. Closshey stars in the film as Josie and also composed the film's score.
My Ramones
Photographs by Danny Fields
Published 10 May 2018
"You could make a convincing case that without Danny Fields punk rock would not have happened." The New York Times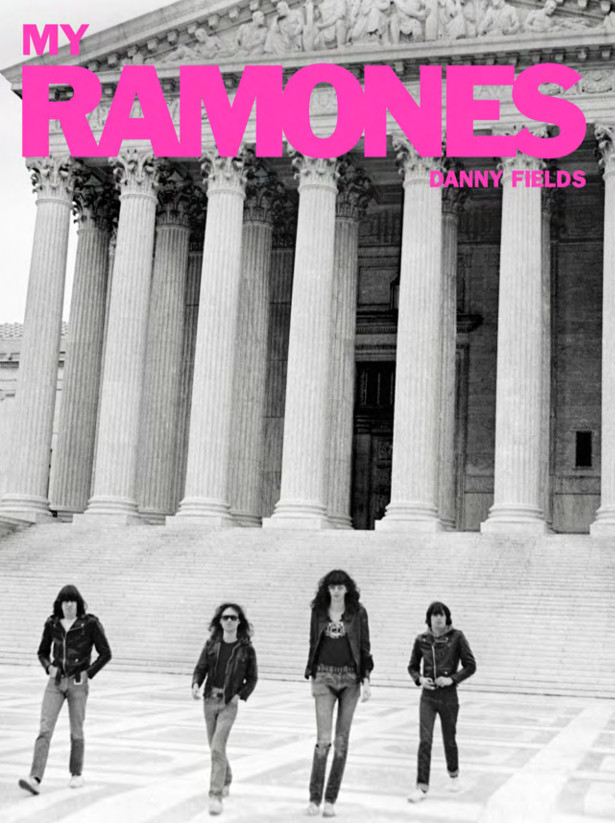 Danny Fields signed the Ramones within fifteen minutes of seeing them on stage at CBGB. "Arguably the most influential band of all time" according to NME, the Ramones inspired the punk movement in the US and the UK. A legendary manager, publicist, journalist and label exec Danny Fields managed the band from the ground up, accompanying them across Europe and America from their roots at CBGB to the now infamous new year's eve show at the Rainbow in London.
MY RAMONES is Danny's personal collection of over 250 photographs of the band on stage, with fans, partying, recovering and roaming the streets. Taken between 1975-1977 the images offer a rare insight into the lives of Joey, Dee Dee, Johnny and Tommy as they embark on their first tour and record their seminal first album The Ramones.
Danny's images are perfect snapshots of punk as it happened, capturing now-iconic figures such as Ramones' art director Arturo Vega, photographer Lee Black Childers, Rock Scene editor Lisa Robinson, label boss Seymour Stein and wife Linda, who co-managed the band hanging out with up and comers Talking Heads, Blondie, The Clash, Sex Pistols and New York Dolls.
The man at the heart of every significant movement in rock music for two decades, Danny is credited with introducing punk to America. He helped launch the Doors, managed MC5 and Iggy and the Stooges, introducing Iggy Pop to David Bowie. He hung out with Warhol, Nico and Edie Sedgwick and punk bible Please Kill Me is dedicated to him. Danny's place in the punk movement makes for the kind of photos only an insider could take. In the words of Iggy Pop "Danny's a connector, he's a fuel line, a place where things are liable to erupt."
Published by Reel Art Press, MY RAMONES features Fields' commentary throughout and includes recollections from David Johansen, Michael Stipe and Seymour Stein. It is an essential visual history of the band who would directly influence so many from Bruce Springsteen, who wrote "Thunder Road" for the Ramones, to Slash who learned to play guitar listening to Road To Ruin.
"A labor of love, with people I love, and featuring people whom I loved more than I can ever say. I hope it shows in the pictures." Danny Fields
Reel Art Press R|A|P stands for exceptional style and a unique curatorial eye. It stands for luxury and class, the highest production values, and a sensitivity to an eclectic selection of subject matter and material. It stands for rare, unpublished and unusual work including subjects with mass appeal and limited editions with unlimited potential. The company has made headlines around the world with its previous releases, which include: Disco: The Bill Bernstein Photographs, The 2001 File, Unseen McQueen, Billy Name: The Silver Age and Jim Marshall: Jazz Festival.
Book Information
£29.95 / $39.95
ISBN: 978-1-909526-55-6
176pp; Hardback; 170+ colour and b&w photographs
270 x 200 mm / 10.5 x 8 in.
Praise for Reel Art Press
"Reel Art Press is a publishing cult." Esquire
Frankenstein: The First 200 Years
"Demonstrates just how thoroughly the creature has saturated popular culture." NY Times
Lgbt: San Francisco
"A captivating tome of photographs." Paper
Neal Preston: Exhilarated and Exhausted
"A backstage pass to history." CNN
Sory Sanlé: Volta Photo
"The studio where dreams came true." The Guardian
Total Excess: Photographs by Michael Zagaris
"The unedited and unbelievable story of a man who lived his life unashamed."
Washington Post
Billy Name: The Silver Age
"Billy's book will go down in history as the best book about Warhol." Gerard Malanga
www.reelartpress.com
@ReelArtPress
The Ivy selects Handmade Planters
from Garden Requisites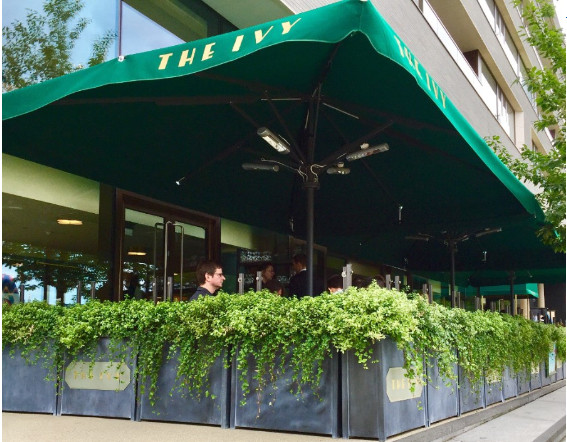 Garden Requisites are delighted to have been commissioned by The Ivy Tower Bridge. This iconic London restaurant values high quality and expert design and hence Garden Requisites' beautiful handmade solid steel planters fitted perfectly into their exclusive outside space.
"We're very pleased to have been able to supply our popular solid steel planters to the Ivy", comments Hilary Thurman. "They look beautiful surrounding the elegant outdoor dining area, and we hope they will provide customers with enjoyment for many, many years to come."
Solid steel is the perfect long-lasting solution for any exterior environment, be it a restaurant or a cosy cottage garden. While timber eventually rots, terracotta may crack and aluminium can dent, the steel used by Garden Requisites is always hot-dip zinc galvanised to form a rust resistant finish that will last a lifetime Available in a range of designs and sizes, the steel planters are perfect for dividing spaces and creating privacy, whilst delighting visitors with beautiful blooms and floral displays.
To ensure they fit perfectly into their new homes, the company's team of expert craftsmen can create made to measure planters in their workshop in Bath, making them ideal for both commercial and domestic settings. Customers can also opt to add trellis panels for screening and climbing plants, or clear panels to act as windbreaks.
Whether you're looking for a simple finishing touch for your own garden or need help to complete a large project, the award-winning designers at Garden Requisites have a wealth of experience and inspiration. Each and every piece echoes the company's commitment to beautiful, traditional craftsmanship, so you are sure to be delighted with the results.
The Magic Roundabout to launch its summer season for the last time ever on April 18th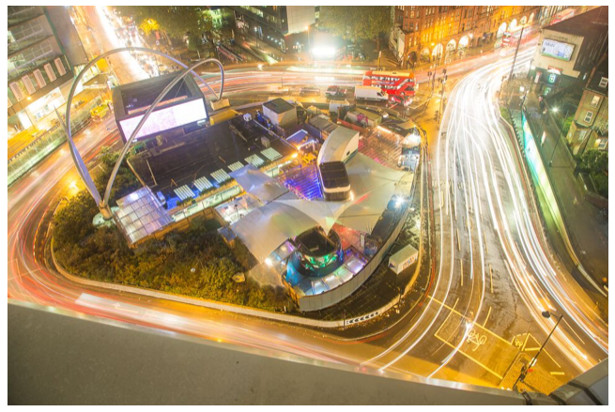 The iconic Magic Roundabout is returning for one very special last season this summer, having become one of the most innovative, exciting and talked about spaces in London.
The theme for summer 2018 is Urban Jungle and the new look will be unveiled at a special summer launch party on Wednesday 18th April. It's set to include everything you'd expect from Magic including immersive day parties, mouth watering food and delicious drinks that will blow your mind.
Magic Roundabout was initially set to just be a 12 month pop up, but because of its success and huge popularity the team managed to secure the site for three memorable years. In that time they have thrown some truly unique parties and created out-of-this-world decor never seen before; From a bonkers version of Woodstock and a '70's Playboy lounge, to an all out Bollywood themed dance floor and Fantasia themed garden, they ensure a truly unique (and hugely Instagrammable) party setting. Sadly, all good things must come to an end and this summer will be the last, as plans to redevelop the land commence at the end of the year. But not before one last run of events and some special closing parties taking place in September.
Says Creative Director Sarah Holgate, "it's been a remarkable journey from a wasteland on a roundabout to one of London's most iconic spaces. We have hosted parties with XOYO, Egg LDN and some of Europe's biggest promoters and seen top DJs including Norman Jay, Soul Clap, Foals, Artwork and more take to our decks. It will be heartbreaking to see this place go as we've truly built up a family over the years. But, we will be pulling out all of the stops for our last season so expect the best decor we've ever done and many huge end of summer parties to see us off in style."
The theme this summer will be Urban Jungle, and the whole space will be kitted out with glowing neon lights, a paradise waterfall, futuristic and beautiful Avatar style jungle flora and fauna and plenty more. It will be a place to escape the everyday and to have your mind blown by the unique and authentic design. Smoking Lotus and Burger Bear will continue on site offering delicious award winning and food, and lots of summer dates for your diary will be announced soon.
This is truly a one of a kind event space in London and it won't be here long, so don't miss out on the last summer season.
FB: https://www.facebook.com/TheMagicRBT/
Web: http://www.magicroundabout.co/
Skid Row Marathon is the truly heartwarming and inspiring story of an unlikely group of individuals from LA's Skid Row, an area well known for being impoverished and forgotten by society.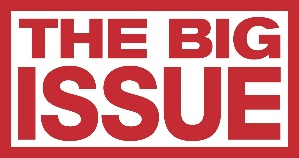 The feature-length documentary focuses on the story of Los Angeles Superior Court Judge Craig Mitchell over a period of 4 years as he coaches a long-distance running club from the Midnight Mission on LA's infamous Skid Row.
It is also produced by award-winning producer, editor, and director Dough Blush who has worked on such films as 2018 Academy Award Best Documentary winner Icarus, 2012 nominee The Invisible War, and 2013 Oscar Winner 20 Feet From Stardom.
The homelessness crisis is one that is extremely important at the moment, the recent bad weather in the UK was indicative how many homeless people live on the street and how many are forgotten from society. Skid Row Marathon is an uplifting and thought provoking documentary that really shows that the power of running and friendship can do.
It would be amazing if you could host the trailer with a link to tickets? There is a download link below and also a YouTube embed code.
Do also let us know if you are interested in any interview / feature opportunities.
Link to tickets: www.skidrowmarathontickets.co.uk
Easter wines with San Leonardo
Etive Restaurant, Oban, 43 Stevenson Street, PA345NA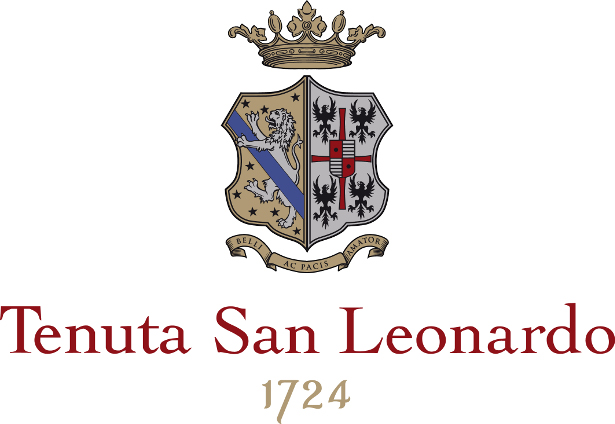 With the winter period officially over and the arrival of Spring us restauranteurs and foodies alike can rejoice in a season that brings us fantastic produce to creat dishes with and enjoy in lovely sunny afternoons and the ever stretching evenings. With seasonal greens that are packed full of antioxidants to get us over the winter doldrums and the period of excessive eating and drinking we have just endured it is time for freshness, vibrancy and lightness. The wines chosen here are perfectly suited to the season as separately they compliment the fresh seafood, in season lamb and even the rich vegetables we will see on dishes over the next 8 weeks or so.
San Leonardo can be found north of Verona and to the east of Lake Garda in the Alto Adige region of Northern Italy on the grounds of an old Monastery, with gardens well suited to spring. The wines they produce are like Spring itself, Fresh, harmonious and with an affordable elegance.
The two real stars of the vineyards range are the Vette – Sauvignon Blanc and the more age worthy and self titled San Leonardo. These wines both bring superb quality and vast experience from the winemakers and the tradition of this great site.
Vette – Sauvignon Blanc
2016
Everything that comes off this wine is born out of the way the grapes are grown, a freshness and minerality that is a sensory joy to behold and when paired with what I feel works best Etive restaurants dish of Pan fried Halibut with Barra landed cockles, spring cabbage and purple sprouting broccoli, it is a food wine match worth writing about.
From young vines aged around six to fifteen years old grown over volcanic soil the minerality profile starts here, after hand picking the juice spends its time in stainless steel tanks where the freshness is kept intact. All this and more comes to the fore when tasting this great wine, a delightfully straw-yellow colour brightens the glass and the aromatic profile jumps out at you, like a herb garden with noticeable bursts of white flowers and peach. On the palate the wine is certainly dry but key to its food matching a prominent acidity is also present. In drinking it is like a mix of Sancerre with a classic Marlborough Sauvignon. A real affordable elegance that in a wine store you should find it anywhere from £12-£16 and in a restaurant £25-£30 a bottle.
Tenuta San Leonardo
Vigneti delle Dolomiti
Trentino – 2011
There are few producers who are so consistent in what they produce that excellence echos through their wines, San Leonardo is one and the self titled expression is such a wine that you cannot dismiss when going for something special, for me it surpasses many Bourdeaux's and I hold high in my thoughts as a really great wine. The 2011 Vintage San Leonardo (Cabernet Sauvignon, Carmenère and Merlot) is no different, with a warmer season this rightly red and garnet wine sees a slightly higher profile of the darker fruits with blackberry taking a somewhat starring role, the bouquet is certainly intense and warming with real leathery, tobacco notes exuberantly coming through. As with the aroma the palate is very warming, round and well balanced, paired with Lamb rack served on Petit pois you cannot go wrong but I would seriously consider this vintage for ageing, I may even leave a case in the cellar for a few more years and see just how well this develops. You will see this coming on the shelves in your local wine merchants at around £45-£55 and in a restaurant you will probably be looking around the £75+ if you can find a Sommelier who really knows what they have at their disposal.
The Perfect Treat for Budding Young Engineers and Adult Enthusiasts
The Imperial War Museums (IWM) Construction Sets by Koch Media Ltd. are a great activity for families to do together.
The kits prove a fun challenge whilst at the same time learning about British social and military history.
A great way for all ages to get technical, creative and take control by digging hands into building tanks, ships, planes or jeep from scratch.
These construction kits come with specialist tools and step-by-step instructions to make for easy assembly.
Winner of the 2018 Association for Cultural Enterprises Best Licensed Product Award.
IWM Construction Sets £25 available from – www.iwmshop.org.uk
Please credit ACE Best Product Awards alongside Imperial War Museums
New, all-natural meal replacement bar delights leading sportspeople and nutrition experts
Professional sportspeople, bloggers and health writers from across the UK have started a buzz about an innovative new all-natural meal daily nutrition bar called Human Food.
They have been trailing Human Food ahead of a Kickstarter campaign which starts on March 28 to fuel the launch of the bars, which are designed to support sports training, vegan and vegetarian diets and demanding lifestyles.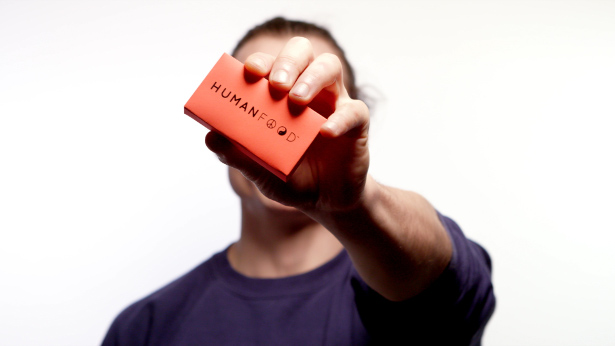 Celebrate National Stationery Week this year with the National Theatre Bookshop.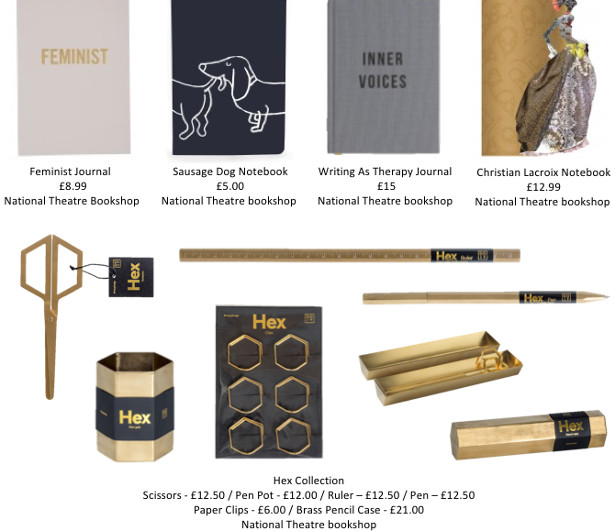 Refresh your desk and stationery set with these classy finds from the National Theatre Bookshop!
National Stationery Week – Monday, 23 to Sunday, 29 April 2018.
Available from the National Theatre Bookshop – shop.nationaltheatre.org.uk