The one day of the year that we all enjoy a little prank or two is soon approaching!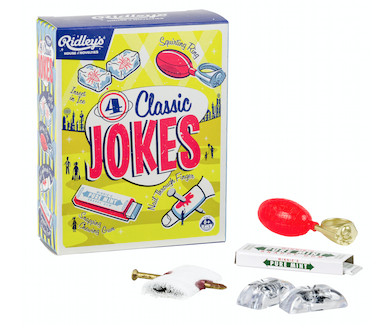 This year be prepared to give your family a fright with The Classic Joke Kit from the National Theatre Bookshop!
Including old age classics such a whoopee cushion, bendy pencil, snapping chewing gum and cookie surprise, The Classic Joke Kit has all you need for a few light jokes that will make the whole family jump & giggle.
The Classic Joke Kit – £10.00 – National Theatre Bookshop – shop.nationaltheatre.org.uk
THE PERFECT GIFT FOR THE LITTLE ONE IN YOUR LIFE

Relive happy childhood memories through your little one with a timeless, classic doll's pram from the breathtaking Silver Cross collection.
For over 140 years skilled craftsmen and women have handmade the prams in Yorkshire, England – ensuring every pram has the special Silver Cross hallmark of quality, beauty and attention to detail.
It's the gift that your little one will treasure forever.
www.silvercrossbaby.com
'K West Live'
Launch of Monthly Music Nights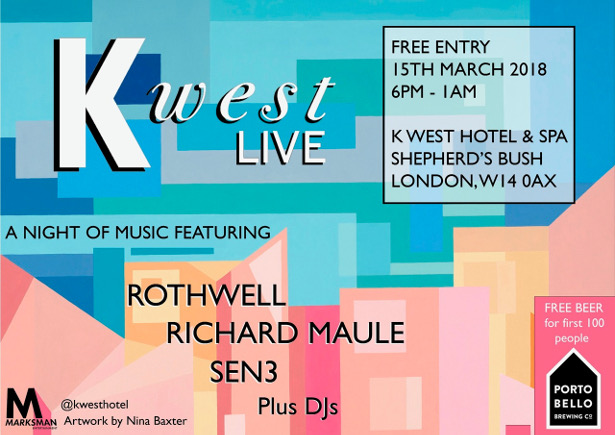 K West in Shepherds Bush, a Bushstock Festival venue, will launch 'K West Live' monthly music nights in its Studio Bar, kicking off on Thursday 15 March 2018.
Held on the third Thursday of every month, K West Live will showcase the best in emerging UK talent with a cutting edge mix of new bands and established acts. The free nights for around 150 people will include three live music performances, alongside DJ sets.
Local craft brewery Portobello Brewing Company is giving-away FREE 330ml cans of London Pilsner to the first 100 guests.
K West Live will open at 6pm, with artists appearing from 7pm. Acts will be supported by notable DJs, who will play until 1am. The launch night DJ will be Ryan Scott. On 15 March 2018, the line-up will feature a varied genre of music:
SEN3: www.sen3.co.uk
An exciting new genre-hopping guitar trio rich in melody and emotive harmonies, contemporary beat-culture and heavy riffs. The band released its debut album The Drop in 2017 to rave reviews and plenty of attention from Jazz FM, BBC Radio, Ronnie Scott's, and Jazzwise Magazine.
Richard Maule: www.richardmaulemusic.co.uk
Richard has performed a 30 minute live session/interview with Radio 2 on Dermot O'Leary's show for his EP release 'esoteric groove', played at Wilderness Festival on the second largest stage and was also short listed for Shure's song writing award for his previous EP.
Rothwell Music: www.officialrothwell.com
Rothwell is a young British singer-songwriter from Bristol, tipped by Metro as an 'Up-and-coming star'. Rothwell supported Justin Bieber on his Purpose UK Tour and played to sold out crowds at British Summer Time and the Isle of Wight Festival. Rothwell recently launched electropop smash Velvet Heart on 9 February 2018.
Future K West Live music nights will be held on the third Thursday of the month throughout 2018. Event dates: 19 April, 17 May, 21 June, 19 July, 16 August, 20 September, 18 October, 15 November 2018.
K West has established itself as a regular haunt for many artists and bands over the years, due to its close proximity to The Hammersmith Apollo and Shepherd's Bush Empire. The hotel has become a festival hub, being one of the venues at the annual Bushstock Festival where artists including Nick Mulvey play on its secret stage in 'The Courtyard'.
Joe Laventure, Portobello Brewing: "We're excited to be bringing our brand new London Pilsner cans to K West Live. London Pilsner is our take on a classic lager, brewed the Westway in London W10. Long cold-fermentation and maturation delivers a beer that's balanced, well rounded & crisp."
K West, Richmond Way, London W14 0AX
Tel: 020 8008 6600 or www.k-west.co.uk
Facebook, Twitter and Instagram @KWestHotel
Benvenuta Primavera!
An Italian Vegetable Garden!

L'orto. That's the Italian word for vegetable garden. And although Italians grow fruits and vegetables throughout the year, their philosophy is seasonal. In Italy, there are no books, per se, for planting, you just ask Aldo, the neighborhood farmer, or Giuseppina, the little Italian lady who lives next door; they know how to sprout, plant, turn over and grow perfect plants in little straight lines – 12 months a year.
I learned everything about planting from my Italian grandparents, Nonno Costanzo (my father's grandfather) and Nonno Pasquale (my mom's grandfather). When Costanzo arrived in America just after the turn-of-the-century, he transported his farming and cheese making skills with him. He planted apple orchards and grew Italian tomatoes, zucchini, eggplant and pumpkins; he raised goats and cows and produced marzolina cheese (made from the goat's milk from March when they grazed on the green spring pastures) and creamy fresh milk.
My Nonno Pasquale also had a giant orto, where he was known to grow his tomato plants in perfect straight lines. Both my grandfathers planted by the moon and always in the seasons; they could graft trees, getting them to grow both plums and peaches or lemons and grapefruits from the same tree. In winter, they'd preserve fruit jams of all kinds, and vegetables under oil. They kept root cellars and stocked fruits and vegetables that supplied the entire family through the whole winter.
So, looking ahead to March, whether you have lots of garden space and plan to plant a dream garden or live in the city and have just a small flower box – plant your basil, parsley and cherry tomato plants because a little bit of green will transform an ordinary recipe into a delicious one.
Table Talk
Festa delle donne & San Giuseppe!
This month, we also celebrate the Festa delle donne and San Giuseppe!
On March 8, women are saluted throughout Italy for their economic, political and social achievements on Women's Day. The holiday began as a day of memory and protest following the devastating and tragic event in New York in 1908 when so many female factory workers lost their lives. The women had gone on strike to protest the substandard conditions and low pay under which they were forced to work when the owner of the factory blocked all of the exits and set the building on fire. All 129 female factory workers were trapped inside, for the most part all Italian immigrants. Today, everyone in Italy celebrates Women's Day on March 8 giving gifts of mimosa and pastries to women of all ages.
On March 19, Italians celebrate San Giuseppe, Saint Joseph, with le zeppole di San Giuseppe. But you'll start seeing these small round doughnut-like cream-filled puffs as early as February. And when March arrives, bakeries and caffèsalike cannot keep up baking or frying and selling the sweet pastries.
Food historians say zeppole date back to the late 1700s, maybe earlier, when German writer, Johann Wolfgang von Goethe had written about the dreamy little puffs while visiting Naples. The very first documented recipe for zeppole dates back to 1837, at a time when it was common practice for Neapolitans to deep fry food in barrels of hot oil on the streets of Naples (fried pizza was their favorite) – in effect, the first street food carts. Today, zeppole, continue to be filled with yellow cooked cream, and are both baked and fried and garnished with cream, confectioners' sugar and sometimes a black cherry. They're easy to make and just as delicious to bite, so celebrate San Giuseppe's day, also Fathers' Day in Italy, with the Neapolitan zeppole.
Happy Cooking~
Lauren
What's Cooking
Umbria
Sweet dreams of spring conjure up rolling green hills of Umbria, deep dark extra virgin olive oil, artisan Pecorino and Sagrantino di Montefalco wine. As you travel through Umbria's cities, Perugia, Todi and Assisi, all of which typify the peaceful beauty of this region, experience the differences in cuisine.
Overall Umbrian cuisine is rustic and country style, as locals cook with lots of beans (the small Castelluccio lentils) cereals and legumes. Produce is always seasonal: mushrooms, wild asparagus, fava beans, spring onions, autumn cabbage and sweet autumn pumpkins. Antipasto is usually crostini al tartufo, crostini al fegato and always a big platter of dry salami, fennel sausage, prosciutto and Umbrian Pecorino. The town of Norcia, famous throughout the world for the production of truffles, not only is known for Pecorino but for ricotta salata, as well as the caciotta with truffles. There's the treasured soft cheese, Ravaggiolo Umbro, which is produced in the first six months of the year and placed at atop fern leaves for natural flavor.
When recipes have been passed down through the generations and interpretations and measurements taken by eye, it's challenging to document recipes with ancient origins. But, one thing is for sure, fresh rustic Umbrian pasta is made fresh and by hand and, the beauty of it is that each piece is made differently.
Pastas are plenty serving up spaghetti con il tartufo, pasta and truffles; pappardelle alla lepre wide noddle pasta with wild rabbit ragout, bacon and cloves; ciriole alla ternana (a pasta made with only water and flour) served with a garlic, oil and chili pepper; strangozzi, stringozzi, strozzapreti, bringoli, umbricelli, bigoli, lombrichelli, ciriole, anguillette, and manfricoli with sauces to properly match. And of course, there is always polenta e fagioli, corn meal with beans or corn meal with red sauces and stewed meats. Meat includes: roasted porchetta with wild mushrooms, roasted lamb with wild rosemary, gallina ubriaca (literally, drunken chicken cooked in homemade Orvieto wine and, always with big glass of red ruby wine.
Breads are artisan and always regional starting with the caciato, pan nociato, pane di Strettura to the unsalted bread of Terni. Desserts too are home made including: tozzetti (dry biscotti), ciaramicola (a traditional cake made with grapes), struffoli (fried puffs drenched in honey), castagnole (doughnut holes rolled in brown sugar), and frappe (flash-fried paper-thin ribbons) and chocolate – don't forget Perugia is home to Italy's finest.
When you return to your home kitchen you'll be showing off your newly learned cooking skills to family and friends impressing the crowds like a vero Italiano.
A Note On Umbria
Visiting Umbria brings you to clusters of Medieval villages set high on hilltops and known for their historical and artistic heritage. It's steeped in an atmosphere of bygone times – among medieval paths, palaces and castles and fortresses.
Umbria is also home to Lake Trasimeno and its three islands: Islands of Polvese, Maggiore and Minore, and two promontories. Often called the green heart, Umbria is a region rich in wine and olive oil making, also known for black and white truffles. One of the most interesting and important things to see is the Franciscan Path of Peace which connects Assisi to Gubbio- a route that was walked many times by Saint Francis after 1206 when he renounced his father's properties. It's a short walk but offers a unique way to experience nature, prayer and friendship.
Spring In Umbria
New – Perugia Cooking & Spa™
Hands-on Cooking With Chef Marco – 5 Day
Chef Paolo's Cooking In The Countryside of Gubbio™
A Country Estate In Perugia™
Happy Cookers At Cooking Vacations
Recipes From Our Kitchen
Primo
Pasta con Le Fave – Pasta with Fava Beans
Get the Recipe
Pair with Umbria Grechetto Argillae IGT
Made from 100% Grechetto grapes and golden yellow in color, this white wine offers up soft citrus blossom and a little nectarine with some peach and almond. It is rich and full bodied but with a freshness that makes this a good match for an early spring pasta dish.
Secondo
Vitello di Umbria – Umbrian Veal
Get the Recipe
Pair with Montefalco Sagrantino DOCG Collepiano, Arnaldo Caprai
Brilliant ruby with garnet highlights, this Montefalco gives up notes of spices, cocoa, blackberry and cherry with a herbal finish that accompanies the herbs in the Umbrian veal very well. Well structured, and well balanced there is good persistency on the finish.
Dolce
Torta di Vino Sagrantino – Sagrantino Wine Cake
Get the Recipe
Pair with Montefalco Sagrantino Passito, Tabarrini
Nothing could be a better match for this wine cake than its sweet wine counterpart. This elegant Tabarrini Passito is obtained by leaving the Sagrantino grapes to mature on racks for three months before vinification to concentrate the sugars. The wine is then matured for three years in French oak barrels. There are wonderful aromas of jam, sweet and Oriental spices, dried fruit and mint and the final result is an intense, concentrated rounded wine rich in tannins.
Get all the Recipes
With Love From Italy
Perugia – The Capital of Sweetness
Perugia is not only the Capital of Umbria, it's also home to Italy's most famous chocolate maker, Perugina and, the most famous chocolate festival, EuroChocolate, (held every year in October). Perugina, dating back to 1922, is the maker of the famous Baci: the foil wrapped chocolate drop with a hazelnut center that's wrapped with a love note. To purchase these little chocolate bites, go to https://www.baciperugina.com/us/en/
Sip & Swirl – For the Sommelier in All of Us
The perfect fix when you are missing Italy and Italian precious wines: the-one and-only Negozio del Vino. This online wine shop has excellent and hard to find vintages from artisan makers including: Conte della Vipersa, Rosso Montefalco and Sagrantino. You can mix and match single bottles or indulge in the 6 Vini Umbria option or go for the organic magnum that will have the sommelier in you swirling and sipping like a pro!
Learn more at Negoziodelvino.it
Beekeeping
Artisan honey – with lemon, raspberry, peach, and even coffee – dried nuts and fruit and mead are just a few of the delicious confections made by Casa Perina. Set in the heartland of Orvieto, this family produces handcrafted sweets naturally made. A great ingredient addition to sweeten any recipe.
Go to www.casaparrina.it
Italy On A Plate
Flavors Of The Season
By Germaine Stafford
We continue our roundup of what's happening in the culinary world in Italy and give you our chef of the month, book recommendation, and a list of seasonal foods for March.
What's In Season?
Pork products (salami etc.)
Octopus
Cod
Cuttlefish
Sea Bream
Swiss chard
Radicchio
Parsnips
Artichokes Chicory
Celeriac
Fennel
Apples
Pears
Kiwis
First asparagus
First fava beans (broad beans)
Jerusalem artichokes
Dining in Umbria
Ottavi Mare
In Umbria's green heart where porchetta and rabbit and truffles reign, Ottavi Mare offers a little bit of sea! Chef Vittoria prepares baccalà with truffles topped with a garlic breadcrumb; handmade pasta with lobster; a fisherman's platter with fresh grilled fish and shellfish and excellent fritto misto di mare, fried fish, on a platter. The wine list is vast, service excellent and desserts a must!
Ottavi Mare
Corso Giovanni Amendola 8,
06031, Bevagna, Italy
+39 0742 361880
Learn more
Book Corner
The Umbrian Thursday Night Supper Club
By Marlena de Blasi
Every week on a Thursday evening, a group of four Italian rural women gather in a stone house in the hills above Italy's Orvieto. There-along with their friend, Marlena-they cook together, sit down to a beautiful supper, drink their beloved local wines and talk. Surrounded by candlelight, good food and friendship, Miranda, Ninucia, Paolina, and Gilda tell their life stories of loves lost and found, of ageing and abandonment, of mafia grudges and family feuds, and of cherished ingredients and recipes whose secrets have been passed down through generations. The women are drawn together over food and wine and their friendships grow over mouthwatering Umbrian recipes.
Buy on Amazon
Visit our blog Like us on Facebook Follow us on Twitter View our videos on YouTube View our photos on flickr Find us on Pinterest
Lauren is always cooking & writing from Positano, Italy,
while welcoming cooking guests from around the world.
Info@Cooking-Vacations.com | www.Cooking-Vacations.com
UK INVESTORS WILL KEEP HERITAGE PROJECTS ALIVE WITH AN OAKSMORE ISA
A new Innovative Finance ISA which allows consumers to invest in British history
The team behind Oaksmore ISA have launched more than 200 property funds since 1988
Offers competitive returns of up to 7.5% over a 60-month term
BRITONS looking to invest their cash can now take advantage of a new Innovative Finance (IF) ISA, which allows investors to capitalise on British heritage projects.
The Oaksmore ISA is offered through Oaksmore Portfolios AIFM Limited, a firm authorised and regulated by the Financial Conduct Authority and a leading provider of Investment Schemes and Alternative Investment Funds.
Funds pledged to the ISA will be invested into heritage restoration projects around the UK.
Projects will see the development and restoration of historic buildings which have fallen into disuse and disrepair, transforming them back to their best possible state for use and thus increasing the profitability of the site.
In addition to helping to support the restoration of much-loved British heritage sites, those investing in the Oaksmore ISA will benefit from much higher interest rates than those offered through regular savings accounts and traditional Cash ISAs.
With an Oaksmore ISA, investors can expect to see healthy returns of up to 7.5% per annum over a 60-month term, whilst returns over a 24-month term stand at 5% per annum.
Consumers can choose between a two or five-year bond when investing in the
Oaksmore ISA, and can transfer funds from an existing ISA if funds are tied up elsewhere.
With a minimum investment of £1,000, this Innovative Finance ISA is suitable for everyday investors, no matter their age or their existing investment portfolio. It offers investment in bonds, of which the capital received is not subject to tax.
As with traditional Cash ISAs and other Innovative ISA products on the market, the maximum sum that can be invested is £20,000 per tax year.
Whilst consumers can only invest in one Innovative Finance ISA in any one tax year, investments may be split across different ISA types: for example, Cash ISAs, Stocks and Shares ISAs and IF ISAs.
Tony Norris, CEO at Oaksmore said: "We are delighted to be able to offer UK consumers the chance to enjoy investing their savings in an ISA account with a difference. Not only does the Oaksmore ISA allow tax-free savings with a very healthy interest of 7.5%, but it also allows investors to pledge their hard-earned savings to a cause in which they have a genuine interest.
"With new developments being erected at a vast rate across UK towns and cities, the investments made into the Oaksmore ISA are utilised to maintain British history by bringing back to life much-loved heritage sites across the UK, which have fallen into disuse or disrepair.
"The process is simple – ISAs are used to acquire property-backed bonds. invested money is held in a specific, secure client bank account until it is allocated to the latest bond and project so that restoration work can commence."
The team behind Oaksmore are leaders in their industry and have successfully launched more than 200 property funds in the last 30 years.
Tony Norris, CEO of Oaksmore, is an industry expert in cutting-edge fund investments and has specialised in the launch and operation of collective investment schemes, the majority of which were property schemes, for almost 30 years.
Highly regarded by investors and professional advisors alike, he has been responsible for the launch of more than 200 funds and schemes, totalling more than £15 billion.
Oaksmore Portfolios AIFM Limited act as an Alternative Investment Fund Manager under the Alternative Investment Fund Managers Directive and is authorised and regulated by the Financial Conduct Authority (FCA).
More details about the Oaksmore ISA can be found online at https://oaksmore-isa.co.uk
ROSE GOLD – The Opulent Colour for Interiors in 2018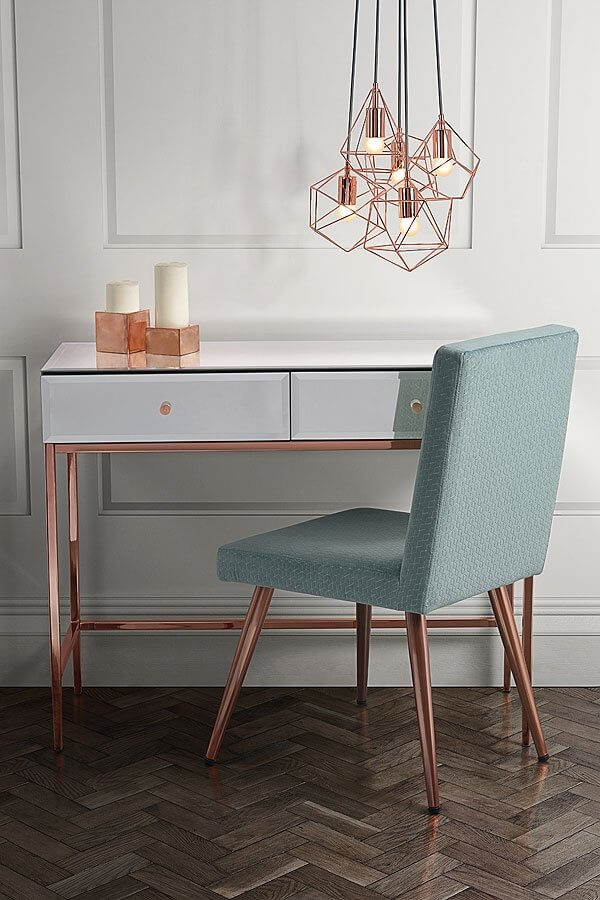 Rose Gold, a trend that started in recent years is now one of the world's most recognisable colours. It is used across a wide range of products and has now filtered through to home furnishings. MY Furniture have fully embraced this gorgeous metallic colour with a range of furniture, mirrors and pendant lights, all cloaked in the soft glow of Rose Gold. Placed squarely between icy blanched white gold and warm, sophisticated yellow, rose gold is at once modern, romantic, and somehow unexpected—a candy-coated surprise in the midst of often impersonal metallics. Unlike the cold feel of chrome or yellow gold's aspirational opulence, our new favourite colour is bubbly, cheerful, and stylish.
The new Rose Gold and White glass Stiletto range is MY Furniture's latest furniture range that embraces this theme. Elegant and glamorous, the collection consists of pieces for both the living room and bedroom, including a coffee table, dressing table, console unit and chest of drawers.
Each piece from the Stiletto collection is an exclusive design to MY Furniture, with a contemporary edge and sophisticated, tapered rose gold frames. But it's the details which really make the Stiletto collection a cut above the rest. The designs include deep bevelled edges, tapered handles and soft-close drawers. These special touches complete the range's glamorous feel. Of course, MY Furniture have also made sure that the pieces in the new Stiletto collection are as practical as they are beautiful. The toughened white glass is durable and safe, eliminating the risk of chips and cracks to ensure your new purchase keeps looking pristine for years to come.
Also new to the MY Furniture collection is the Kasper Diamond and the Kasper Polygon pendant light (both £29.99) and the impressive Kasper Chandelier (£89.99). For the bedroom there is the gorgeous new Andersen Rose Gold vanity mirror (£64.99) a large, elegant and practical table top makeup mirror, with warm tone LED light, inspired by professional salon equipment.
For further information visit www.my-furniture.com tel 0800 092 1636.
Stiletto rose gold and white glass side table £156.99
Andersen Rose Gold Vanity mirror £69.99
Kasper Chandelier £89.99
Quick-fly mini-moon destinations
More and more newlyweds are finding that they either can't afford an exotic honeymoon following the wedding of their dreams or that taking a holiday after the wedding just isn't practical. This has resulted in the mini-moon – a luxury mini-break for newlyweds. Many of the most popular mini-moon destinations are reached on short flights from Birmingham and Manchester.
Nantes
Spend the night in a literal love-nest. Le Nid (the Nest) is a trendy bar on the roof of the 37-storey Tour Bretagne with incredible views of the up-and-coming city of Nantes. Stay at the stylish boutique Sozo hotel, a beautifully renovated Gothic church.
Glasgow
The perfect base from which to explore the glorious Scottish countryside. A hike in Loch Lomond is the ideal active mini-moon activity. After a day in the hills, make a toast with a glass of bubbles at Champagne Central and enjoy a romantic stay at the fantastic Malmaison in central Glasgow.
Jersey
What could be more romantic than a stroll through Jersey's La Mare Wine estate? Or perhaps a picnic at the Samares Manor Botanic gardens? Stay in The Atlantic Hotel and enjoy Jersey's famous lobster and oysters at its award-winning restaurant.
Dusseldorf
Order room service and curl up with your beloved in style at Stage 47, where the rooms are named after famous previous guests. Take in some culture at Museum Kunstpalast, then enjoy high-end German cuisine at Das Stappen.
Belfast
Belfast's popularity with visitors has soared since its dramatic coastlines starred in Game of Thrones®. Why not go for a romantic walk at Belfast Castle, then visit a few traditional Irish pubs that have spawned a million imitations world-wide before a luxury stay at Benedicts of Belfast in the city centre.
For more mini-moon destination inspiration and cheap flights available from airports throughout the UK visit Flybe.com.
A Perfect Spring Cheese Collection
The cheesemongers at Paxton & Whitfield, the UK's oldest cheesemonger, have curated a mouth-watering collection of artisan cheeses and fine foods to enjoy this spring and over the Easter weekend.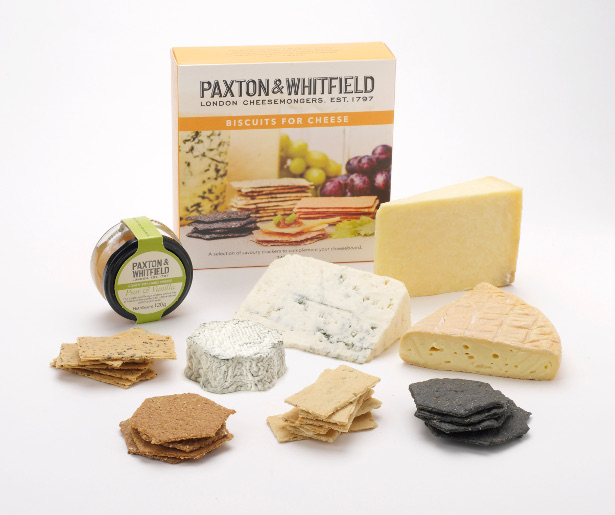 The Spring Collection contains the following delicious cheeses – Fleur de Sologne, Crozier Blue, Kirkham's Lancashire and Rollright, all perfect to enjoy at this time of year.
The Spring Collection is available from Paxton & Whitfield's four shops: Jermyn Street, Piccadilly; Cale Street, Chelsea Green; Bath; and Stratford upon Avon, as well as online at www.paxtonandwhitfield.co.uk.
The Spring Cheese Collection (£40.00) – This collection contains a specially selected range of artisan cheeses that are perfect enjoyed in the spring:
· Fleur de Sologne (80g) – (Unpasteurised, traditional rennet) A pretty soft French goats' milk cheese with a natural, ash covered rind. Fleur de Sologne is produced in the heart of the Sologne region in Central France. A great French speciality, the cheese has gained its name from the Solognes, a forested landscape with numerous small lakes that makes the region lush, green and fertile with an abundance of flowers. In fact this abundance of flowers is the inspiration behind the shape of the cheese. It has a fine smooth body and a subtle milky goat flavour.
· Kirkham's Lancashire (250g) – (Unpasteurised, traditional rennet) A superb example of a traditional farmhouse cheese, this Lancashire is made by Graham Kirkham in the "black land of Fylde" north of Preston in Lancashire where the pasture land is near the Irish sea. The tasty quality of the milk and its cheese is said to be due to the wind driven sea salt, which impregnates the pastures where Graham's herd of Friesian cows graze. To make the cheese cooled evening milk is mixed with warm morning milk and the rennet is then added. The resulting curd is cut by hand with curd knives and then allowed to settle. The whey is drained off and the curd is stored for the night. The following morning the previous day's curd is milled and mixed with the day's fresh curd in a proportion of one to two. Keeping the curd overnight encourages the development of the acid which gives the cheese its striking whiteness and sharp, citrus edged flavour. The cheeses are then salted, pressed in muslin and allowed to dry out.
· Rollright (250g) – (Pasteurised, traditional rennet) This cheese is the creation of David Jowett a young British cheesemaker who used to work for Paxton & Whitfield in its Stratford-upon-Avon store. David makes this cheese at King Stone Dairy in Little Rollright, Oxfordshire. The milk used to make the cheese comes from nine different breeds of cow from King Stone Farm. The herd has 120 cows and about 70% of them have got Brown Swiss in them. It is this unique combination of breeds that David believes creates such well-balanced and high quality milk. The herd grazes on white clover from pastures that were previously farmed under organic principles. Once the curds have been made, the cheesemakers are quick to place them in moulds to stop the acidity in the curds growing. Each cheese then has a piece of spruce bark wrapped around its outside edge, this helps to 'hold' the cheese during maturation but also adds a little flavour. The spruce comes from the Jura mountains, located in eastern France near the Swiss border, and is the same wood that is used to 'hold' Mont d'Or cheese during its maturation. The cheeses are then taken to the ripening room and matured for four to five weeks, being turned weekly. Rollright has a peachy coloured rind that complements the pale, unctuous inner paste. It has a delicious full flavour that is savoury and meaty with hints of sweet buttery notes. It was inspired by Reblochon, making it an appealing cheese for those put off by the pungent aromas of some other washed-rind cheeses.
· Crozier Blue (250g) – (Pasteurised, vegetarian rennet) This is a sheep's milk cheese made by Cashel Farmhouse Cheesemakers in Country Tipperary, Southern Ireland. The Grubb family, who own the dairy, have been farming in the area since the 16th Century. Louis Grubb and his family have been making cheese there since the early 1980s. Crozier Blue is the only blue cheese made in Ireland from sheep's milk and a particular characteristic of it is its pleasing creaminess, which can be traced directly to the limestone-rich pastures on which the sheep graze, producing a particularly full and sweet milk. Crozier Blue has a rich and well-rounded flavour, it is gently salty with a distinctly rich creamy texture, offset by a touch of spice.
· Pear & Vanilla Confit for Hard Cheese – the classic flavour of pear with just a hint of vanilla is perfect for this cheese selection.
· Biscuits for Cheese Selection Box – A selection box containing individually wrapped packets of the following flavours: Rosemary Wafers to go with the Rollright, Charcoal Crackers to enjoy with the Fleur de Sologne, Cornish Buttermilk Biscuits to have with the Crozier Blue and Poppy & Linseed Crackers to eat with the Lancashire.
Swimming hats and shin pads: UK parents splash out on sports-mad children
This year's unmissable sporting calendar has kicked off and it appears excitement levels for Brits of all ages are at fever pitch. According to new American Express research, nearly half (48%) of UK kids take part in at least two sports, and one in 10 (10%) play five or more.
However, the research found it is still the traditional sporting endeavours that dominate the nation's hearts and wallets.
Swimming is the most popular sport for children, with over a third (36%) of parents saying their child swims at school, a sports club or simply just for fun. Hot on the heels comes football with 34% of UK kids playing. Nearly one fifth (17%) of kids take part in running, with dance (15%) and rugby (12%) following close behind.
When it comes to financial support for their children's sporting hobbies, parents of football fanatics spend the most per year on clothes and equipment (£80), followed by dance (£70) and rugby (£66).
Top five most popular sports for children:
Sport
% of UK parents with children who play each sport
Average annual spend per child
Swimming
(e.g. swimming costume/trunks, hat, goggles, float, armbands)
36%
£47
Football
(e.g. football kit, shin pads, socks, boots, balls, goal posts)
34%
£80
Running
(e.g. trainers, running leggings, water bottle, stop watch)
17%
£44
Dance
(e.g. leotards, ballet/tap shoes, leg warmers, accessories)
15%
£70
Rugby
(e.g. rugby shirt, shorts, boots, ball, mouth guard, pitch markers)
12%
£66
The benefits of this spend are clear, with seven in 10 (70%) parents saying that their child enjoys participating in sport, just over half (56%) cite health and fitness, and a third (34%) the opportunity to spend time with friends and classmates.
Maggie Boyle, Director at American Express, says: "With so many parents encouraging the sporting endeavours of their children, it's clear to see the UK is a nation of sports mad families. We have a big year of exciting sporting events ahead which are likely to inspire kids to take up new hobbies. From rugby boots to leotards, costs can begin to add up which is why savvy spenders should use a credit card that offers cashback or rewards when shopping. By being smart with their money, parents can get something back on their spending and treat themselves while standing on the side line."
American Express offers the following tips for parents who want to keep their eye on the ball:
1) Take a sporting approach to the sales. Strategic thinking and marginal gains are the making of any sports star, so why not apply the same rule to shopping? Check the sales to make sure you don't miss great offers and discounts on the sporting equipment and clothing your child needs.
2) Embrace the great outdoors. If you or a friend has a large garden this can be the perfect space for fun activities like football, athletics or volleyball for your children and their friends to play in. If other parents contribute snacks and drinks then this will keep both parents and children happy for an afternoon.
3) Score some cashback. Using a credit card that gives you cashback or rewards means you can get something back on your spending and can make a day of shopping even more enjoyable.
4) Swap sports equipment. Check in with your friends who have children with similar sporting interests to see if you can organise an equipment swap. The tennis rackets and basketballs may not be brand new, but to your child they will be an exciting new toy to try out.
5) Spruce up old gear. They may have seen better days but old equipment can look brand new with some attention. Give cricket bats a new lick of paint, give rugby boots a scrub and put some new laces in your running shoes to give them a new lease of life.
INTRODUCING THE LONGFLINT DRINKS CO.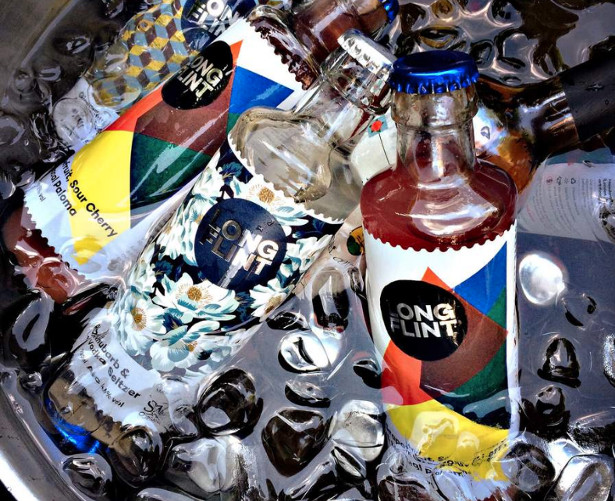 Sauce Communications is delighted to introduce The Longflint Drinks Co., producers of beautiful 'long drinks' made with London's finest independent spirits. Using handmade tonics, sodas and seltzers that are combined with craft spirits, Longflint is pioneering a new style of 'long drink,' in the UK just in time for the warmer months.
Founded in east London, Longflint's mission is to bring the excellence and expertise of their background in craft beer, to this emerging category. Co-founder James Law said: "What we do is actually pretty simple. We handmake a range of tonics, seltzers and sodas before matching them with gin, rum, vodka or mezcal from our favourite craft spirits producers."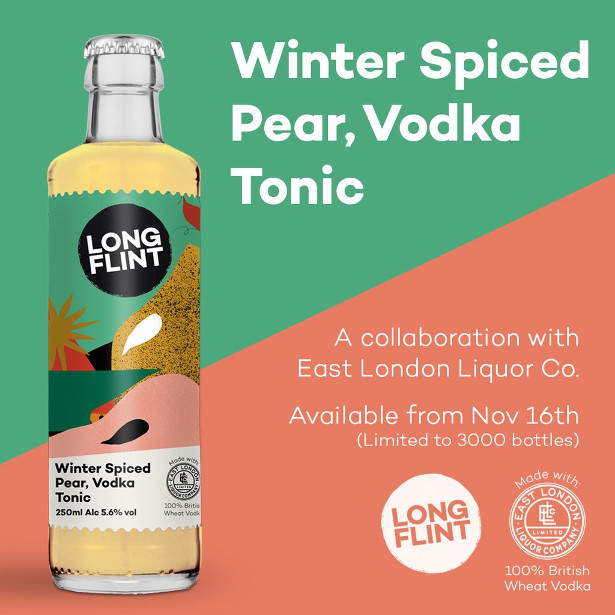 Collaboration is at the heart of Longflint's approach to creating drinks that are both unique and affordable – from the artists who design each of its labels, to local suppliers and independent producers making waves in the spirits industry.
Longflint's range is available for purchase at Whole Foods, Selfridges, Mother Kelly's as well as in the tap rooms of Beavertown and Camden Brewery, and pubs like the People's Park Tavern in Victoria Park. Longflint is also available online via Amazon and directly from its website: https://longflint.com/
RRP £3.50/bottle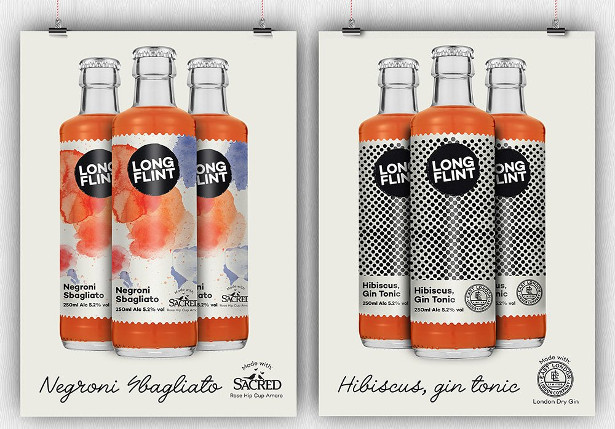 The Longflint range includes:
A Winter Spiced Pear, Vodka Tonic: The Longflint Winter Spiced Pear, Vodka Tonic is made by steeping new season British conference pears with East London Liquour's 100% wheat vodka for three weeks. The result is then blended with a simple syrup made by simmering whole clementine's, cassia cardamom, ginger, cinchona bark and a few whole cloves. It's a truly refined drink that feels different and familiar at the same time.
Ginger & Rum Fuego: Along with a pressed ginger juice and Longflint's own dried red chilli tincture Rumbullion!, spiced rum forms the base of this fiery little number. Brilliant with food, this is what a real ginger drink should taste like.
Hibiscus, Gin Tonic: Cold brewed hibiscus flowers make a beautiful Spanish style gin and tonic packed full of red stone fruit flavours like plum and cherry. Featuring Longflint's house tonic #2, made with house-made lime water and natural quinine.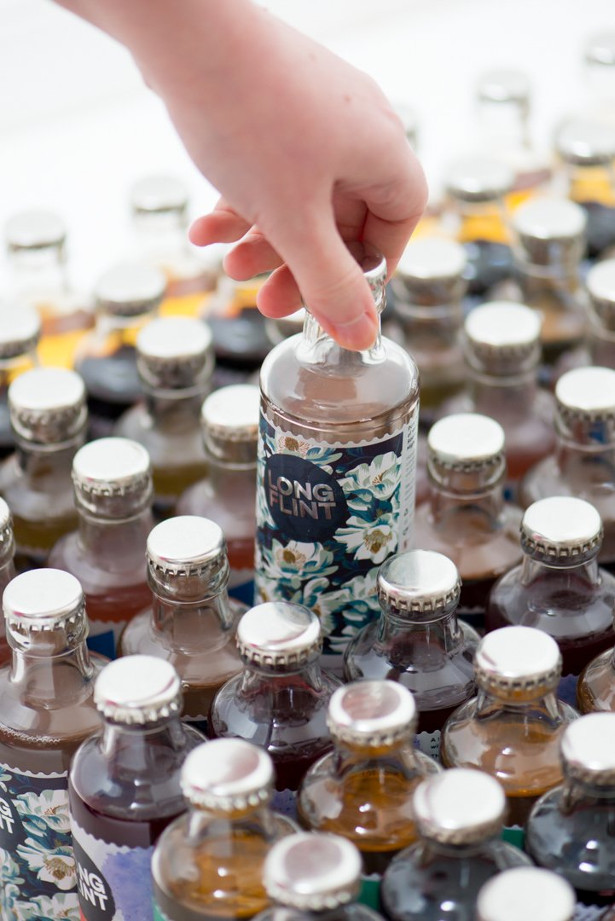 Grapefruit, Sour Cherry & Mezcal Paloma: QuiQuiRiQui mezcal provides the complex smoky base to Longflint's take on the Paloma. Blended with a cold pressed grapefruit juice and their thyme and rosemary vodka maceration, it has an almost sherbet like flavor with lovely citrus notes.
Negroni Sbagliato: Longflint's take on the Negroni is inspired by the longer, lighter Negroni Sbagliato where prosecco is used instead of gin. Longflint went further and added Sicilian blood orange juice to make this 'session Negroni' a little fruitier but still with all the Italian attitude you'd expect.
Rhubard & Vodka Seltzer: Longflint's blends a pure British rhubarb juice with house-made vanilla tincture before combining with organic vodka from the Sacred Spirits Co. from Highgate in North London. The result is a crowd pleasing, fruit driven number with great balance of sweetness from the vanilla and the characteristic hit of rhubarb.
Rose Hip & Gin Fizz: Rose hip, the fruit of the Rosa Canina (dog rose), provides citrus and greengage notes to this glorious G&T. It's paired with Kew Organic Gin, made by the London Distillery Company using the finest organic botanicals and Longflint's house tonic #1 with natural quinine. House tonic #1 features a short-boiled dried orange peel and cinchona bark simple syrup.
So far, Longflint has collaborated with East London Liquor Company, QuiQuiRiQui Mezcal the Sacred Spirits Company from Highgate, the London Distillery – producers of Kew Organic Gin and Albelforths from Tunbridge Wells who make Rumbullion! a beautiful aged spiced rum.
Website: www.longflint.com
Instagram: @longflint
Twitter: @longflint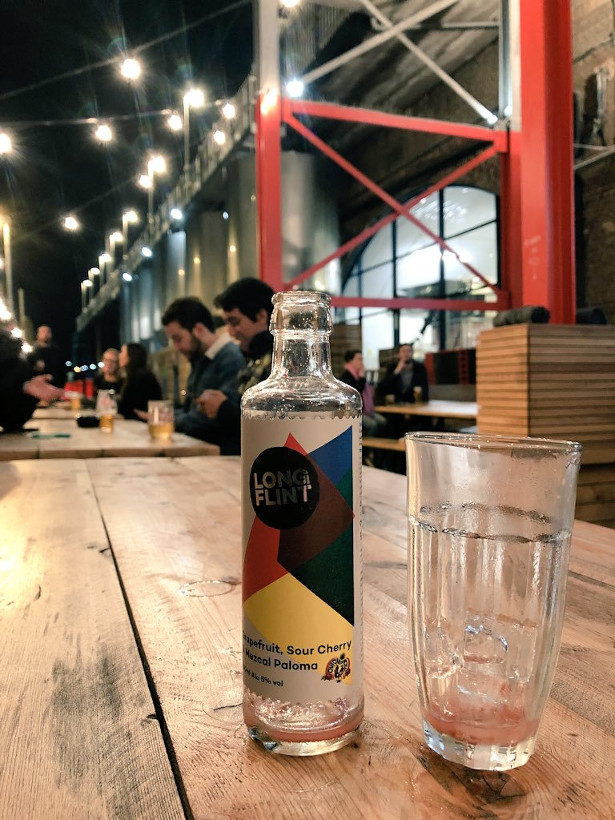 |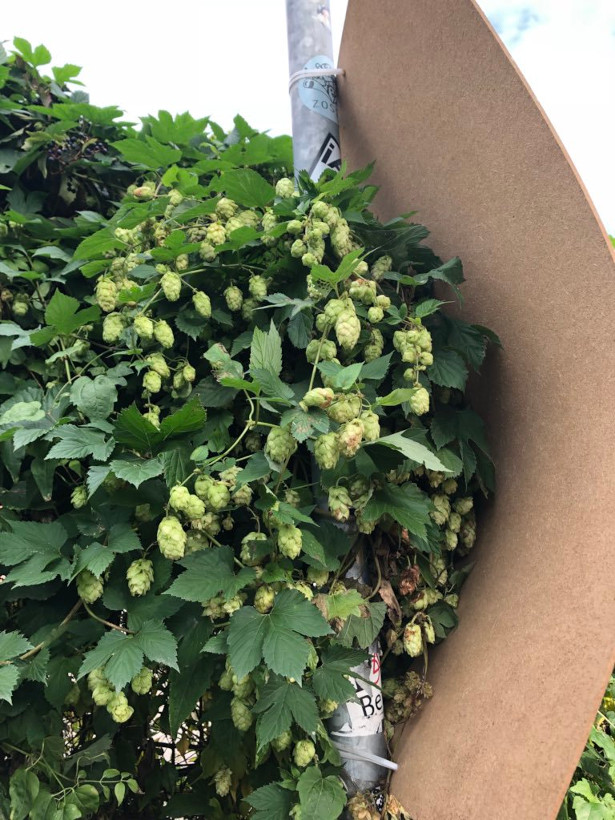 |
|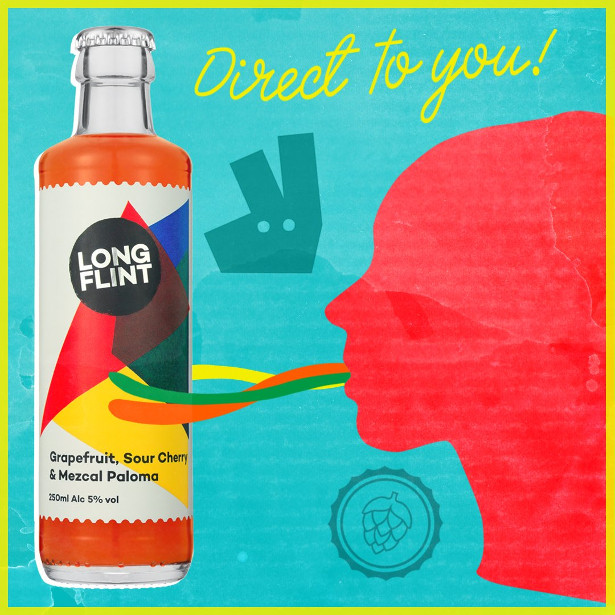 |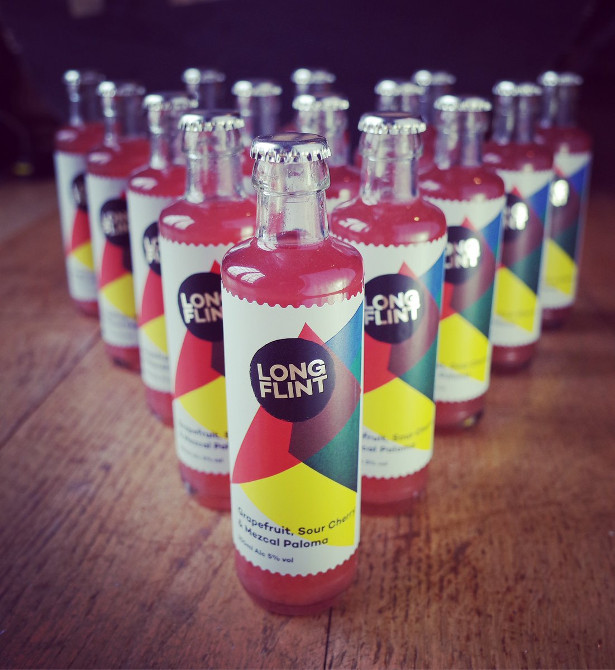 |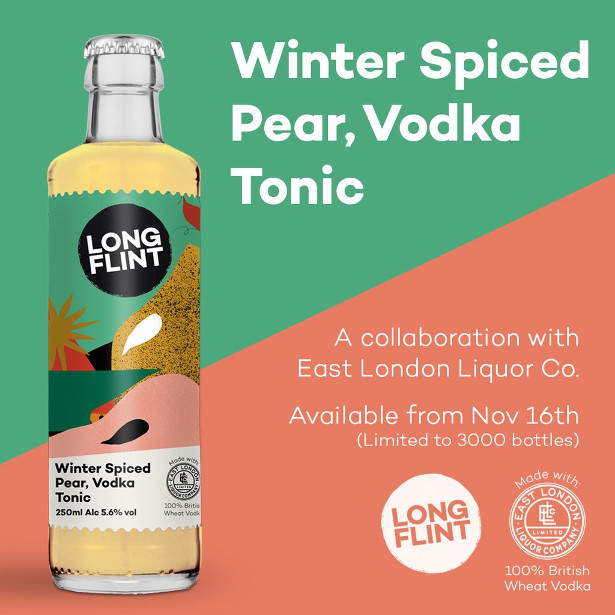 POM WONDERFUL: THE YEAR TO GET CRAZY HEALTHY!
This year, let POM Wonderful 100% Pomegranate Juice from concentrate, and the power of the pomegranate help you take your health and fitness goals to the next level, and get crazy healthy!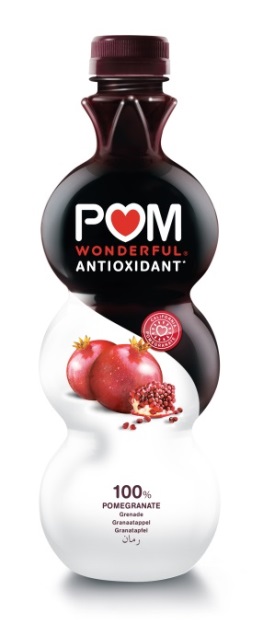 Every 710ml bottle of POM Wonderful Juice from concentrate is made up of SIX whole-pressed pomegranates and nothing else! Proud to be absolutely 100% pomegranate juice, so you can say bye to those nasty added preservatives found in other fruit juices.
Famous for its nutritional make up, POM Wonderful Juice is rich in vitamin C, a nutrient which contributes to the protection of cells against oxidative stress, and as a source of potassium, will also contribute to maintaining a normal function of the nervous system.
So why not try POM Wonderful Juice as part of your healthy balanced diet? Great for sipping on throughout the day, or mixing in with your favourite post workout shake for an extra crazy health kick!
Why not try this delicious Pomegranate & Strawberry Post Workout Smoothie Bowl by Charley's Health?
On the centenary of the 1918 suffrage act, giving votes to some women for the first time was a moment in history that we're proud to shout about!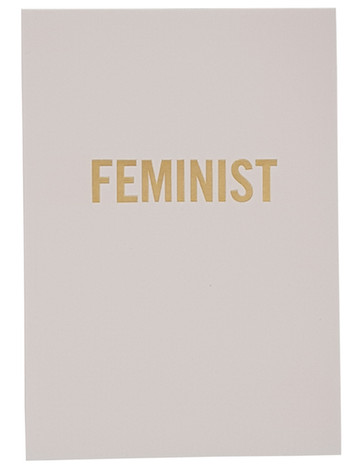 Filled with inspiring quotes from feminists past and present,
the stylish FEMINIST journal from the National Theatre Bookshop is sure to keep you motivated throughout your day with plenty of room to jot down your own thoughts and ideas.
Feminist Journal – £8.99 – National Theatre Bookshop – shop.nationaltheare.org.uk
ELLIS RUGBY TACKLE GIANTS COLLECTION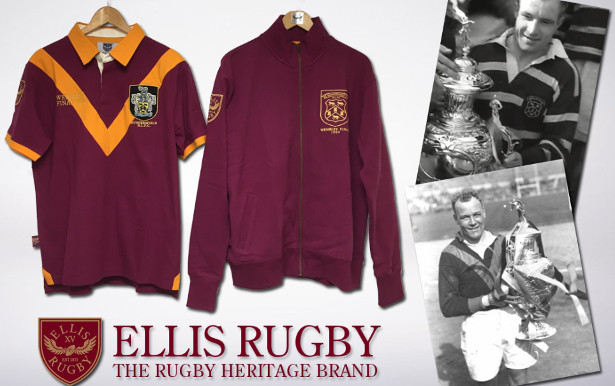 Ellis Rugby have recently delivered in these outstanding heritage garments for Superleague team Huddersfield Giants, exclusively available from the club store and online.
The inspiration for the design of this Polo shirt has been taken from the Challenge Cup Final that took place in 1933. The thirty-third Challenge Cup Final held at Wembley was played between Huddersfield and Warrington on the 6th May 1933. A record crowd saw Huddersfield emerging 21-17 winners and lifting the trophy for a record fourth time. The team wore a claret jersey with a Gold 'v' a design synonymous with the game of Rugby League.
The zipper features our interpretation of the traditional Huddersfield Rugby League Crest from 1953 as a stylish applique. It was St Helens who went into the 1953 final as strong favourites but Huddersfield, inspired by 19-year-old full-back Peter Ramsden, pulled off a shock 15-10 victory.
This is a great example of our approach to garment design, taking the rich heritage of a great club like Huddersfield and developing a high quality clothing range that appeals to fans and celebrates the great achievements of the past players.
'PIONEER TIMELESS' LAUNCHES
New Special Edition Pram From Silver Cross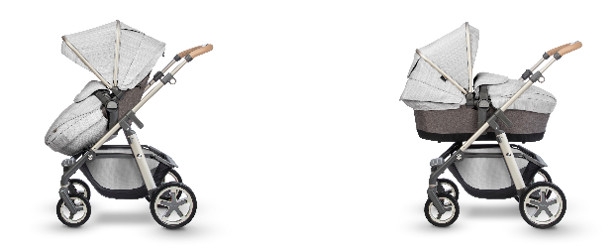 Leading British nursery brand Silver Cross welcomes a new Special Edition pram to their Pioneer range, with the launch of 'Timeless'.
The 3 in 1 'Pioneer Timeless' travel system features a calming neutral colour palette with fawn-coloured trims, soft marl hood lining in warm sable and a beautiful champagne-coloured, lightly textured aluminium chassis – that completes the stunning stand-out look.
Suitable from birth to 25kg, the Pioneer Timeless oozes uncompromising craftsmanship, luxury and quintessential British charm associated with all Silver Cross prams.
www.silvercrossbaby.com
Bathroom design comes of age with the first-ever
Thomas Crapper close-coupled WC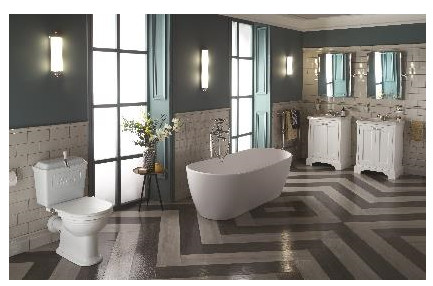 There is nothing like putting a modern take on a design classic for creating a timeless look in the bathroom, and the latest introductions from Thomas Crapper allow for just that, with the company's first-ever close-coupled WC.
Complete with the famous Crapper 'beer-pull' lever, the new Viceroy cistern is cast in aluminium and can be supplied in polished aluminium or powder coated in 'Crapper' Red, British Racing Green or White for colour-blocking in the bathroom at its finest. Space saving but still with that classic edge, the Viceroy close-coupled pan has a choice of seat options, including a new soft-close solid wood option – another first for Thomas Crapper.
The perfect team-mate for the Viceroy WC is the new Resolute basin, assured to be an icon of any bathroom with the soap recesses created in the shape of the Union flag, for a style that is distinctively British. Designed to complement the existing range of Thomas Crapper basin brackets, washstands and basin furniture units (as shown), the Resolute basin is a versatile solution for any bathroom.
Of course, nothing says 'classic bathroom' like a freestanding bath, making the new Hesketh bath, with its modern twist on a design favourite, the perfect fit. Supplied with the all-important Thomas Crapper branding, the Hesketh is made from high quality, solid surface material, making it silky smooth to the touch and one of the most comfortable bathing experiences around.
Prices start from £1250 for the Viceroy Close-coupled WC Pan and Cistern, £640 for the Resolute basin and £1,949for the Hesketh freestanding bath.
www.thomas-crapper.com / 01789 450522
The Big Yellow Inner-City Rugby Programme tackles accessibility to rugby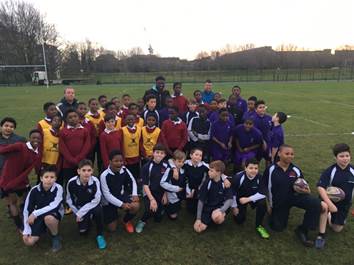 Launched in 2017, The Big Yellow Inner-City Rugby Programme is an initiative that aims to get Year 7 pupils (aged 12-13 years old) playing rugby within schools that currently do not offer the sport as part of their P.E. curriculum.
With weekly sessions for schools in the London borough of Southwark, the programme, which is funded by Big Yellow Self Storage, provides expert coaching as well as facilitating matches and regular festivals for children, with 50% of pupils coming from disadvantaged backgrounds and 90% of BAME ethnicity.
Chris Callaway, Chairman of Southwark Rugby Club, who deliver the sessions, started the initiative after finding most children from inner-city backgrounds have limited access to the sport. Despite Southwark and Lambeth having a similar population to the likes of Oxfordshire, the borough has only 4 rugby clubs in comparison to Oxfordshire's 35, meaning there are limited opportunities for youngsters to get involved.
Chris commented: "Despite being one of the nation's most loved sports, rugby is not fully accessible to the young residents of Southwark. Those involved in the Inner-City Rugby Programme are keen to change this through the weekly sessions and to expand the sport in these areas to make it more inclusive."
As the current programme comes to an end in March, with schools Sacred Heart, ARK All Saints Academy, St Thomas the Apostle and London Nautical involved to date, the Inner-City Rugby Programme are keen to grow the sessions for the next school year, opening the initiative up to more schools and extending the age of those who can participate to both Year 7 and Year 8 pupils.
Chris added: "2017 was the first year for the programme and it was a massive success. In total we worked with four schools in the Southwark area, with 120 pupils participating in the sessions. We're keen to continue this growth so that not only those already taking part can continue excelling in the sport, but new pupils can also be involved and discover rugby."
IMG-20171207-WA0015 (002)
As well as providing regular training, the programme offered coaching from professional players who had come from similar inner-city backgrounds. John Okafor, from the Under 20 team at Harlequins Rugby Club recently trained a group of school children and spoke to them about rugby and the potential career opportunities within the sport.
For more information on the programme, please visit: http://www.pitchero.com/clubs/southwarkrugby/photos/big-yellow-inner-city-schools-rugby-091217-789940.html
Britain is facing a mental health crisis and with recent news that half of Britons believe stress causes cancer, it is clear that an education process is still needed around managing stress and the effects it can have on our wellbeing and health.
Recent research from FirstLight Trust found that men have the highest rates for suffering in silence with 87 percent confessing to dealing it with alone. Women were only marginally better, with four in five (82 percent) still holding everything in.
Stress Down Day UK, supported by FirstLight Trust, is held twice a year to coincide with the clock changes and will be taking place on Friday, 23rd March. #StressDownDayUK aims at raising awareness of what it calls "the biggest hidden epidemic affecting the health and safety of Britons today". Through this national day, they want to encourage people and businesses to take time out to down tools and relax.
Founding Trustee, Dorinda Wolfe Murray and Member of the Board of Trustees, Cormac Doyle ARRC, from FirstLight Trust, are available for comment but we thought this might be a nice feature for InTouch Rugby. Let me know what you think.
Additional stats:
A third (32 percent) of British women confess to feeling stressed every day of their life, compared to just over a quarter (17 percent) of all men. On average, women feel stressed four days a week.
Women are suffering considerably higher levels of stress, anxiety and depression than men, according to a new study.
Worryingly, 84 percent of the nation is keeping all this stress to themselves and not sharing it with others or seeking support.
A third of Brits also highlighted that they have less than half an hour a day to relax, meaning many are battling with it around the clock.
The high levels of stress the nation is suffering from are also having a detrimental impact on those around them with three-quarters of the nation (72 percent) stating that they take it out on others around them at work.
Stress causes two in five (43 percent) of us to have trouble sleeping and 24 percent to argue with their partner.
How people can get involved:
People can get involved by simply taking at least one hour during their working day next Friday to do something that relaxes them, donating to participate. It asks that businesses support their employees by giving people the time away from their desk.
Donations supporting the campaign will go to help the charity supporting veterans of the armed forces and emergency services. FirstLight Trust has been going for five years carrying out essential, life-changing work across the UK, where veterans can come to get advice, support and confidential help to help them combat any challenges they are facing.
Get air aware this World Sleep Day and No Smoking Day
This week marks No Smoking Day (14th March) and World Sleep Day (16th March), two dates designed to raise awareness of the issues impacting millions of adults across the country.
With 15.5% of adults in the UK aged 18+ currently smoking, and one in five Brits sleeping poorly most nights, the stats are shocking. What's worse though, is the role our polluted indoor air plays in making our sleeping habits and recovery after quitting smoking even worse.
With Spring just round the corner, it's time to clean up our acts and get 'air aware' and Ronald Ro, Founder of Awair, provides his tips to help smokers and poor sleepers improve their overall wellbeing for a fraction of the cost of a pack of 20 (£9.91).
Smoking – The air quality inside the home of smoker is comparable to heavily polluted mega-cities such as Beijing or Delhi. The toxins in lingering cigarette smoke include formaldehyde, toluene, acetone and ammonia and one of the most cost effective and quickest ways to remove them is through the use of plants. Some of the more effective plants for removing formaldehyde include the Boston fern, dwarf date palm, bamboo palm, English ivy, weeping fig and lady palm. The Garden Mum is great for removing ammonia and the dracaena plant will remove around 94 percent of the acetone chemical in a room.
Sleeping – High levels of carbon dioxide in a room can have a negative impact on your REM cycles (rapid eye movement). Safe levels of CO2 in the room are below 1,000ppm (parts per million) which is, unfortunately, exceeded in many bedrooms across the UK. A recent study conducted by Awair uncovered that sleep was improved by 50% by implementing just one FREE and easy solution… opening the bedroom door. With CO2 levels rising to 1,150ppm when a door is closed, this lack of ventilation is more likely to result in lower levels of sleep depth and efficiency.
What's next for THE MasterChef losers?
Hands up if you caught MasterChef last night on BBC1? Wasn't it brilliant to see 2016 runners up, Billy and Jack back on our screens, judging alongside season winner Jane Devonshire!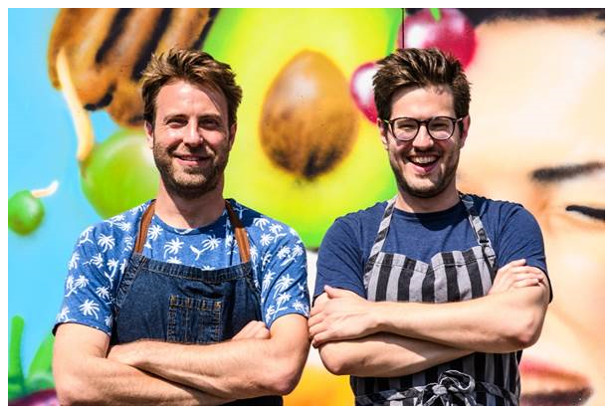 Adventurous, down-to-earth cooks with a love of great food, following meeting on BBC One's MasterChef in 2016, Billy and Jack have been busy! United by their love of cooking and eating tasty food, and their passion for creating memorable experiences, over the past year or so the duo has spent time crafting their style, cooking in unusual places and bringing people together to enjoy their imaginative dishes.
Self-confessed food geeks, Billy and Jack are always open to innovative ideas and love a challenge. They have worked with and are still working with a variety of brands, including Google Home, Barbour, Silent Pool, Aluna Coconut, Gate Gourmet, Casper Mattresses, Comté cheese, Audi and Cancer Research UK.
Cancer Research UK is close to the supper club kings' hearts for a good reason. On 22nd June 2017, Billy was diagnosed with papillary thyroid cancer. Thankfully, after an operation in July and ongoing treatment, Billy is well on the road to recovery and causing more trouble than ever.
Going from strength to strength, the pair has demoed at food festivals across the country and worked alongside prestigious restaurants and chefs including Mark Sargent, Dan Doherty, Sophie Michell, Emily Roux and Laura Jackson. Boasting 30,000+ followers across several social media platforms, Billy and Jack are determined to ignite passion in others with their style of cooking and approach to entertaining. The pair have their sights set on writing a cook book and eventually having a TV show of their own!
Billy and Jack are available for private hire and love to consult on the development of menus, bespoke recipes and host supper clubs. Please see below contact details for further enquiries.
Upcoming public events include:
Billy and Jack at Weston Supper Club: Billy and Jack are delighted to have been invited by William Sitwell to cook at one of his legendary Supper Clubs in his family home, Weston Hall in Northamptonshire on Friday 23rd March. For tickets, please visit: https://www.eventbrite.co.uk/o/william-sitwell-13713261552
Cookery demonstration at Lemore Manor: Billy and Jack will put on an extraordinary demonstration at Lemore Manor on 7th June in support of the Little Princess Trust. Guests will have the chance to learn from the professionals and meet them back stage. To follow, Lemore will spoil guests with a delicious 3 course lunch and of course some Lemore surprises thrown in! Tickets are £65 each to include a British Cassis cocktail on arrival, Cookery demonstration by Billy and Jack and a three-course lunch with wines in the Orangery. http://www.lemoremanor.com/blog/billy-jack-cookery-demonstration-7th-june-2018/
Cookery demonstration at Stoner Food Festival: this summer, Billy and Jack will return to Stoner Food Festival to demonstrate on 17th June. http://www.stonor.com/stonor-food-festival/
Cookery demonstration at Carlton Towers: following in the footsteps of Selasi Gbormittah, who gained fame after coming fourth on The Great British Bake Off 2016, Billy and Jack will be heading up to Yorkshire to share some of their favourite recipes at Carlton Towers on 16th September. Further details to be announced.
Billy and Jack's London dinner clubs will return in the summer!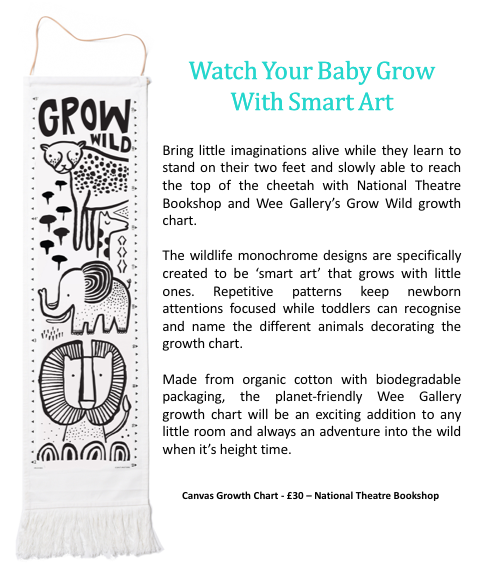 RUGBY PLAYERS ACROSS WALES HELP TACKLE BLOOD DISEASE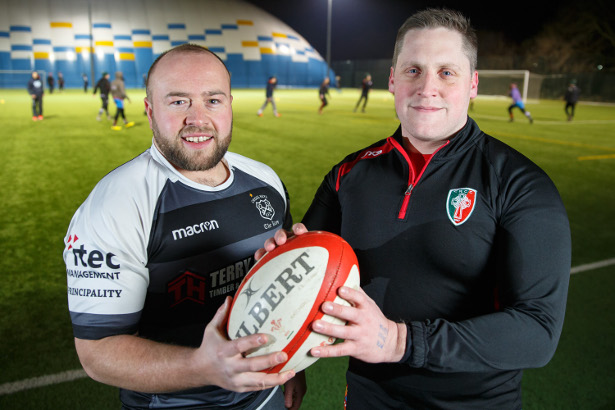 As Wales basks in rugby fever, players from local teams across the country are calling on the rugby community to join them in kicking blood cancer into touch after they donated life-saving bone marrow to recipients from across the world.
Ioan Evans, Robert Jones and Craig Simms all rugby players, were selected from the Welsh Bone Marrow Donor Registry as the only suitable matches in the world, capable of saving their patients, despite living thousands of miles apart. For many patients, donations like these are the only chance of survival, yet only 60 per cent of people will find a possible lifesaving match.
They are now urging others to follow in their footsteps as part of the Welsh Blood Service's #ChilledOutLifesaver campaign, which aims to encourage 17-30 year olds to ask about joining the Welsh Bone Marrow Donor Registry the next time they come to give blood.
Robert Jones, 27, from Treorchy wanted to do anything he could to help families like his after his grandfather passed away from Leukaemia, so Robert made the decision to join the bone marrow register.
Robert said: "My partner and I have both had family members who have suffered from blood cancer, so we've seen first-hand what a difference it can make.
"I had a great support network my friends and family keep saying how proud they are of me for joining the register and eventually donating my bone marrow; my grandmother actually gets quite emotional because it was in memory of my grandfather.
"The boys I play rugby with at Cross Keys RFC couldn't believe I was going through this for someone I'd never met. I want to educate the players and do all I can to get as many of the team on the register!"
"I had two weeks off after the operation to recover fully and then I was back to work and playing rugby. I feel so lucky that I was selected from a panel of donors across the world and that I had the opportunity to help someone in need.
Ioan, 27, who is originally from Cwmtwrch in the Swansea Valleys, said: "Joining is really easy to do, and I'm so glad that I did. I've changed someone's life because of it. Just find a blood donation clinic near you and let them know you want to join the bone marrow register. I've been on it since I could first join at 17 years old, years later I was finally matched with this little boy.
"There's a misconception that giving bone marrow is really painful and that there are huge needles involved but it was pretty straight forward. After the operation, I actually woke up and asked if they'd done it yet because I couldn't feel any pain.
"Everyone has been really supportive throughout the process, my partner, my work, and my teammates. I play for Clwb Rygbi Cymry Caerdydd, a Welsh language rugby club in Cardiff, and I help to manage Ospreys Women's rugby. After the donation I took a little time off from playing but still went to the matches to support the teams!
"I still think about the young boy, his family and everything they must've gone through. I would really like to meet them one day."
PE teacher Craig Simms, 26 was inspired to sign up to the register after his fellow teammate at Tonyrefail RFC received a lifesaving bone marrow donation and after a full recovery is still playing rugby with him today.
"A lot of my friends and family work in the NHS so they were particularly proud of me as they see people in need every day. I saw how quickly my teammate recovered after receiving a bone marrow transplant and it inspired me to donate.
"I feel extremely lucky to have been selected and given the opportunity to become a chilled-out lifesaver."
There are still 20,000 people waiting to be matched, and Emma Cook, Head of the Welsh Bone Marrow Donor Registry is encouraging more people to consider joining the next time they give blood: "The Welsh rugby playing community has been hugely supportive of the registry and a large number of our recent donors have been involved with the game, either playing or coaching. We're so lucky to have such a community-spirited bunch of sportspeople supporting our cause.
"Only 30 per cent in need of a donation can find a suitable match within their own family which is why we're so thankful for people like Ioan, Robert and Craig who've selflessly given to someone in need.
"The chances of finding a lifesaving match are low, which is why it is so important to ensure as many people as possible living in Wales sign up to become chilled out lifesavers with the Welsh Bone Marrow Donor Registry.
"For any 17-30 year old looking to do something amazing in 2018, visiting a Welsh Blood Service clinic and asking to join the register is a great way to start."
To join the bone marrow register, simply book an appointment to give blood by visiting welsh-blood.org.uk or calling the Welsh Blood Service on 0800 25 22 66.
EUROPEAN BRIGHTEST STUDENTS' MINDS TO RETHINK THE CORPORATE WORLD
Paris, March 13th, 2018 – Hundreds of talents will meet in Paris for the 4th edition of the Morpheus Cup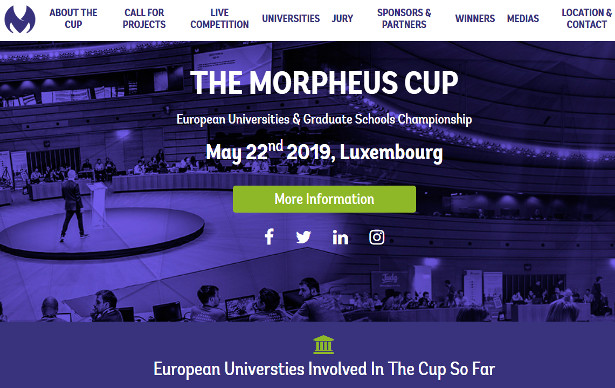 On April 12th, hundreds of European students will gather at the Palais Brongniart, at the heart of Paris (France), for the fourth edition of the Morpheus Cup, the largest European universities and graduate schools' championship. The competition is divided into two parts: The Morpheus Prize, a remote call for projects, and the Morpheus Day, a live competition with thematic challenges. Students also have the opportunity to visit the event to meet potential employers and share their views with their European counterparts.
Great European companies and organizations such as BNP Paribas, PwC, MACIF, Leroy Merlin, Docler Holding, Pépite France, La Maison des Initiatives Etudiantes, ICT Luxembourg, Crème de la Crème or Davidson Consulting, are looking to support student-lead startups and projects in the fields of Artificial Intelligence, cybersecurity, customer experience, e-commerce & retail, entertainment & media, Internet of Things, human capital, mobility & logistics, circular & green economy, energy, healthcare… Through the organization of unique and one-of-a-kind innovation challenges, the competition also invites young talents to overcome their limits, boost their creativity and skills, and try to win up to €25,000 worth of prizes.
A wide list of campus from all around Europe
A lot of graduate schools and universities already take part in the event including Algebra University (Croatia), Aristotle University of Thessaloniki (Greece), Business School Lausanne (Suisse), Catholic University of the Sacred Heart (Italy), Corvinus University of Budapest (Hungary), Dauphine Paris (France), Department of Materials, University of Oxford (UK), Design Academy Eindhoven (Netherlands), ECAM Brussels Engineering School (Belgium), ECE Paris (France), Ecole Nationale Supérieure des Mines de Nancy (France), EDHEC Business School (France), EPITECH (France), Euridis Business School (France), Faculdade de Ciências da Universidade do Porto (Portugal), Faculty of Economics and Business (Croatia), HEC-ULiège (Belgium), Hochschule für Gestaltung Pforzheim (Germany), IED Madrid (Spain), Imperial College London (UK), Inria (France), Karadeniz Technical University Kanuni Campus (Turkey), Nyenrode Business University (Netherlands), etc.
Easy access and a lot of prizes
An endowment of €20,000 in cash, 50 free tickets for the ICT Spring Europe event, connections with employers and investors as well as equipment and prizes are up for grabs. It is really easy to take part in the Morpheus Prize as you only have to send a 10-slide PowerPoint presentation on the website www.morpheuscup.com before March 20th 2018 individually or as a team. Registration for the Morpheus Day's live competition or to simply visit the exhibition area is also to be done online, before April 5th, 2018.
www.homezada.com
HomeZada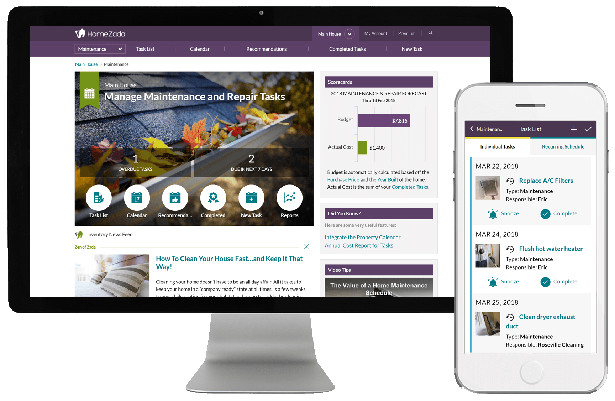 One big tip is that spring is a great time to build an electronic "home cleaning and maintenance" calendar. Lets face it, we all tend to forget "when was the last time I cleaned that …" and often times we then forget these things. And even after spring, there are more cleaning tasks that are oriented around summer and fall, so why not create an electronic calendar with annual, quarterly or monthly recurring tasks. Then when spring comes around next year, you won't have to try and remember what you need to do, your calendar will automatically remind you.
This home cleaning and maintenance calendar is why tens of thousands of homeowners have signed up for our HomeZada app. It automatically creates a home cleaning calendar with over 50 common tasks for all 4 seasons and has built in email alerts and notifications to remind you. Users can also view all recommendations library of 75 more cleaning suggestions that they can easily add to their calendar. The result is you never forget what needs to get done and when. Here is a quick overview https://www..homezada.com/homeowners/home-maintenance
Here are some examples that focus on spring cleaning that pertains to preventative maintenance tasks on the house that is effective because it serves the purposes of making the house healthier, more energy efficient to lower utility bills, avoids unnecessary and expensive fix it or repair costs, and safer. Here are just a few examples
Replace the air filters. Spring and summer means the air conditioning will be running more, so you want to make sure your air is clean and eliminate particles by installing new air filters in the house. This will help you're A/C units run more efficiently as well and can save some money on energy bills.
Drain the hot water heater from the sediment and minerals that can build up on the bottom. This can keep your tap water cleaner in the house, and the hot water heater running more efficiently which can reduce your energy bill and can avoid it from completely burning out, forcing you to replace it.
Clean your windows and screens from the inside and outside. You start to open the windows more in the spring for air flow, but you don't want all the dirt and dust from the winter being blown into the house, making the air you breathe unhealthy.
Billingham introduces the Hadley Small Pro
Billingham Hadley Small Pro
New addition to Billingham Hadley bag range provides outstanding protection; compact size ideal for travelling

14 March 2018: Billingham has added the Hadley Small Pro to its renowned Hadley camera bag range, offering exceptional protection for small system cameras, rangefinders and mid-sized DSLRs. Precision-engineered at Billingham's manufacturing facility in the West Midlands, the Hadley Small Pro builds upon the successful Hadley Small – one of the company's most popular bags – with the addition of several practical new features that make it perfect for travelling.
Rugged, weather-resistant yet extremely compact and light, the Hadley Small Pro will be available in six classic colour combinations from the end of March 2018 from authorised Billingham stockists and www.billingham.co.uk, at a suggested retail price of £200 including VAT.
Colour combinations available from launch:
– Khaki Canvas/Tan Leather
– Khaki FibreNyte/Chocolate Leather
– Sage FibreNyte/Chocolate Leather
– Burgundy Canvas/Chocolate Leather
– Black Canvas/Tan Leather
– Black FibreNyte/Black Leather
As with all Billingham products, the Hadley Small Pro is made in England, and crafted from the company's highly durable canvas or colour-fast FibreNyte material. These hard-wearing textiles are bonded to Stormblock material: two layers of fabric fused with butyl rubber for ultimate weather resistance. Due to its special composition, Stormblock never requires 'reproofing', remaining water-resistant for its entire life.
Following feedback from Billingham customers, the bag has been enhanced with a number of new features. A strong, padded, leather-reinforced handle has been added to the top cover to provide extra comfort and a secure grip. The adjustable, shuttle woven polyester shoulder strap is now detachable, transforming the Hadley Small Pro into a stylish, compact messenger bag when removed, ideal for photographers wishing to use it as carry-on luggage. A handy rear pocket, featuring a water-repellent zip for protection against adverse conditions, allows owners to stow important documents such as passports or tickets for quick and easy access when on the move.
A durable rear luggage strap enables the bag to be conveniently retained on a trolley suitcase handle for fuss-free transportation through the airport.
The Hadley Small Pro's premium quality fittings and buckles have been manufactured from solid brass, while the trims and straps are made from the finest full-grain leather. Each bag has been carefully finished and numbered by an individual Billingham team member and carries a unique serial code, and the signature Billingham logo has been embossed into leather on the front main flap.
Its sculpted top cover protects the contents from the elements, while inside the bag, a generously padded full-sized insert delivers excellent impact protection for valuable equipment, which can be unclipped and removed if required, to convert the Hadley Small Pro to a work bag, compact travel holdall or day bag for personal belongings.
For additional flexibility, within the insert are two removable, repositionable padded vertical dividers that run the height of the bag, plus two smaller dividers for stacking lenses. The top of the insert features a padded flap, further safeguarding possessions from rain, and delivering added protection in the event of a fall or knock.
Two spacious, expanding front pockets provide extra capacity for storing lenses or accessories, and incorporate studs that can be unfastened or closed for increased versatility. The leather front straps with Quick Release System ensure fast and discreet access to the equipment inside the bag, and can be effortlessly opened or secured with one hand. Two high quality brass buckles allow the photographer to adjust the leather straps to fit snugly around the front pockets and their contents.
The Billingham Hadley Small Pro comes with a five year manufacturer's guarantee.
Harry Billingham, director, said, "Once again, we have listened to the feedback and specific requests from our loyal customers, and have integrated the most-wanted features into this newly-designed model. Created with mid-sized DSLRs and CSCs in mind, the Hadley Small Pro is deceptively spacious and versatile, and can be configured with the supplied accessories and inserts to suit the individual photographer's needs. We believe users will welcome the additional functionality, comfort and convenience of the Hadley Small Pro, which has been painstakingly engineered for ultimate portability and protection."
A family business, Billingham thoroughly sources and tests all materials, ensuring that every bag is built for maximum strength and reliability, using the most innovative, durable and authentic components. Manufacturing is carried out to meticulous standards of technical precision, and once the product passes the company's rigorous quality checks, an individual laser-engraved woven label containing a unique 10-digit barcoded serial number is applied. This represents the Billingham seal of excellence, and allows the bag to be registered, identified and tracked throughout its life.
More information on the Billingham range can be found at www.billingham.co.uk.
American Voyage
Photographs by Mario Carnicelli
Published May 2018
accompanying exhibition
19 april – 2 june 2018
David hill gallery, london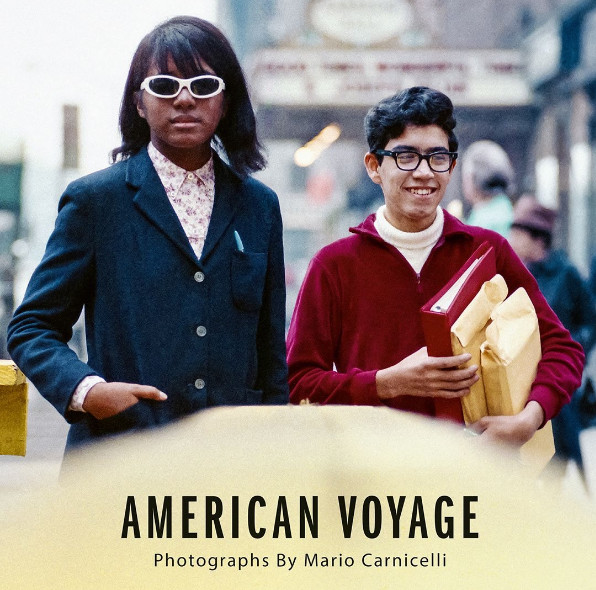 Rediscovered after 50 years and published here for the very first time, American Voyage is a captivating portrait of 1960s America from Italian photographer Mario Carnicelli.
Featuring over 100 black-and-white and colour images, the collection takes in the people, fashion, colours and textures of sixties American street life, capturing the mood and undercurrent of a changing country.
In 1966, Mario Carnicelli won first place in a national Italian photography competition sponsored by Popular Photography magazine, Mamiya and Pentax. On submitting an image of a demonstration in his hometown of Pistoia, Tuscany, Carnicelli won a scholarship to photograph America. He travelled to the US during the 1960s, and this beautiful book and accompanying exhibition documents his trips across the United States and time spent in cities including Detroit, San Francisco, Buffalo, New York and Chicago.
Approaching the country as an outsider, Carnicelli triumphed in capturing the essence of the American experience. He was fascinated by the country's multiculturalism, fashion, individuality, freedom and pursuit of happiness uniquely underpinned by a pervasive loneliness and rootlessness he observed in people separated from family and kin.
American Voyage is an optimistic and contemplative look at the complexity of ordinary people and the American dream. From the viewpoint of a European observer, Carnicelli's pictures offer a fresh and illuminating perspective of American life in the 1960s, surpassing much of the documentary photography of the same subject. The book coincides with an exhibition of Carnicelli's work at the David Hill Gallery in London.
MARIO CARNICELLI IS AVAILABLE FOR INTERVIEW
MARIO CARNICELLI (b.1937) was exposed to photography from a young age, through his family's photography business in Pistoia, Italy. He went on to document public events, demonstrations and political meetings. His style was in in uenced by the humanistic approach, photographers like Lewis Hine and the FSA-photographers. He worked for national newspapers and magazines and had several solo exhibitions of his work during the 1960s and 1970s, before retiring from photography in the 1970s to focus on running his own photography business. Many of his photographs, including his American Voyage essays, have lain forgotten until now.
Reel Art Press R|A|P stands for exceptional style and a unique curatorial eye. It stands for luxury and class, the highest production values, and a sensitivity to an eclectic selection of subject matter and material. It stands for rare, unpublished and unusual work including subjects with mass appeal and limited editions with unlimited potential. The company has made headlines around the world with its previous releases, which include: Frankenstein: The First 200 Years, LGBT: San Francsico, Neal Preston: Exhilarated and Exhausted, Sory Sanlé: Volta Photo, Total Excess: Photographs by Michael Zagaris, and Billy Name: The Silver Age.
Book Information
£29.95 / $39.95 / €39.95
ISBN: 978-1-909526-57-0
160pp; Hardback; 150+ Colour and B&W photographs
275 x 230 mm / 10.75 x 9 in.
Praise for Reel Art Press
"Reel Art Press is a publishing cult." Esquire
Frankenstein: The First 200 Years
"Demonstrates just how thoroughly the creature has saturated popular culture." NY Times
Lgbt: San Francisco
"A captivating tome of photographs." Paper
Neal Preston: Exhilarated and Exhausted
"A backstage pass to history." CNN
Sory Sanlé: Volta Photo
"The studio where dreams came true." The Guardian
Total Excess: Photographs by Michael Zagaris
"The unedited and unbelievable story of a man who lived his life unashamed."
Washington Post
Billy Name: The Silver Age
"Billy's book will go down in history as the best book about Warhol." Gerard Malanga
Introducing MELISSAJAY Swimwear
Simple and stylish, MELISSAJAY Swimwear offers quality, luxurious bikinis that accentuate the female figure.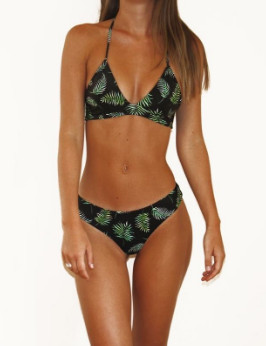 Brand new British brand MELISSAJAY Swimwear, founded by Made in Chelsea's Melissa Tattam has launched. This new collection features classic bikinis that have been specifically designed to enhance the chest and bum.
The adjustable ruching down the sides of the bikini top allows you to have full control over the cleavage, while the fixed ruching flatters the shape without any extra padding that could sag in the water. The bikini top also comes with removable cups for extra coverage.
The seamless, delicate ruching down the centre of the bikini bottoms holds a consistent shape even when wet, presenting a shapely bum from all angles.
Created using high-quality Italian fabrics, the MELISSAJAY collection comes in a range of colours and patterns, available in sizes from extra small to large.
Headquartered in the UK, The British design and manufacturing team, headed up by Melissa have created a beautiful collection featuring two-piece bikinis, sarongs and beach shirts and are an eye-catching addition to any woman's summer wardrobe.
RRP: Bikinis start at £79.20 for individual top and bottom; sarongs £35
Buy online: melissjay.com
For detailed information: visit www.melissjay.com
Let your outside space shine with the outdoor lighting collection from British Lighting Company, Urban Cottage Industries.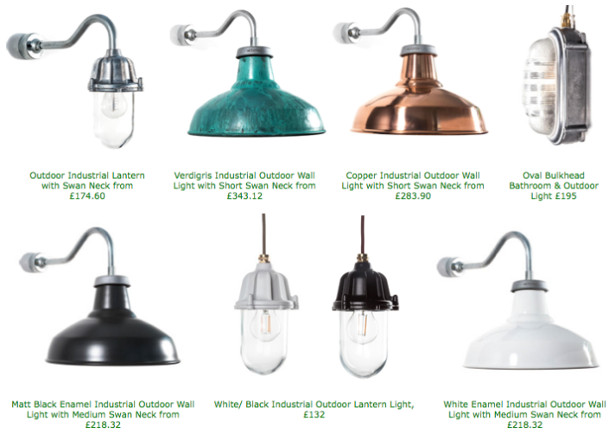 With a choice of stylish swan neck options (short, medium or large) and stunning industrial shades these outdoor lights are certain to create an impact.
All prices include FREE next working day delivery.
www.urbancottageindustries.com

KEEP THE COLD OUT WITH COLDZYME MOUTH SPRAY
Innovative mouth spray targets the cause of the cold, not just the symptoms
Can help reduce the duration of a cold when used prophylactically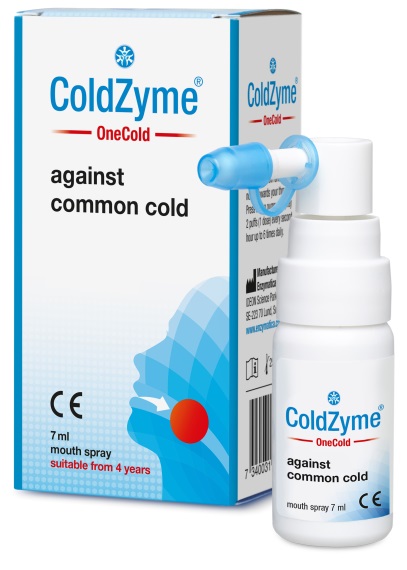 The common cold is one of the most wide spread illnesses, and as cold and flu season approaches, protect yourself this winter with the ground-breaking ColdZyme® Mouth Spray. The product is unique in that it fights the cause of the common cold – the cold virus and thereby can reduce the probability of catching a cold. ColdZyme® Mouth Spray is easy to use and begins working immediately by forming a protective barrier in the throat, where the cold virus takes hold and multiplies, protecting you from infection. ColdZyme® can help shorten the duration of illness if used prophylactically.
Whilst other over the counter remedies seek to alleviate the symptoms of the cold, ColdZyme® targets the virus itself to shorten the duration of the illness. ColdZyme® Mouth Spray is used in the oral cavity and throat, and begins working immediately by forming a protective barrier on the mucous membrane. The barrier acts osmotically on the cold viruses, trapping them and preventing them from binding with human cells, helping the body to remove them naturally.

ColdZyme® is suitable for use by adults and children from the ages of four and upwards. ColdZyme® can help shorten the duration of a cold if used protectively. If you do not have any symptoms of a cold but are likely to be exposed to the cold virus, for example when someone near you has a cold, spray 2 puffs (1 dose) ColdZyme® into the throat every two hours up to 6 times a day while you are exposed to the cold virus.
In a recent study to determine the ability of ColdZyme to deactivate major common cold viruses, Fredrik Lindberg, CEO of Enzymatica said; "the results indicated that ColdZyme can offer a protective barrier against most common cold viruses, known to cause the disease. This is also supported by our previous clinical study, COLDPREV[1], and our open label studies."
ColdZyme® is available from Amazon, Morrison's pharmacies, Boots, Lloyd's Pharmacy and independent pharmacies nationwide, with an RRP of £15.99 for a 20ml bottle (effective treatment for three colds, or fifty-five doses), and £9.99 for a 7ml bottle, for protection on the go.
Coldzyme® Mouth Spray is produced by Enzymatica, a Swedish public biotech company focused on research, development and registration of medical devices based on patented enzyme technology.
Coldzyme® Mouth Spray is a medical device depositing a protective barrier against common cold virus in the throat. The barrier solution is composed of glycerol and a psychrophilic trypsin isolated from deep sea cod.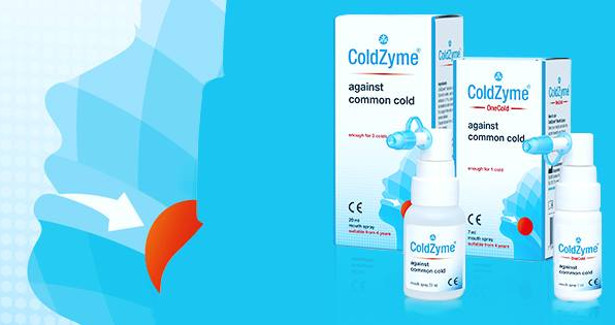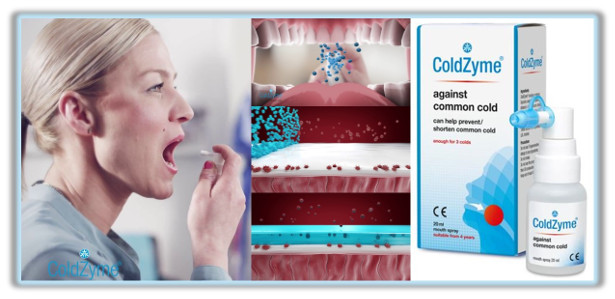 SEVENS HEAVEN
BEN RYAN, in conjunction with TOM FORDYCE
Published by Weidenfeld & Nicolson in hardback, eBook and audio on 31 May 2018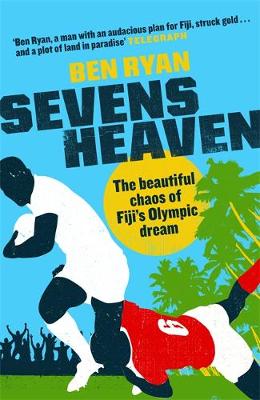 Summer, 2013. Ben Ryan, a red-haired, 40-something, spectacle-wearing Englishman, is given 20 minutes to decide whether he wants to coach Fiji's rugby sevens team, with the aim of taking them to the nation's first-ever Olympic medal. He has never been to Fiji. There has been no discussion of contracts or salary. They have no money, no resources, and a long, sad history of losing their most gifted players to richer, greedier nations. But Ben knows that no one plays rugby like the men from these isolated Pacific islands. He says yes.
And with that simple word he sets in motion an extraordinary journey that will encompass witchdoctors and interfering prime ministers, sun-smeared dawns and devastating cyclones, intense friendships and bitter rows, phone taps and wild nationwide parties. It will end in Rio with a performance that not only wins Olympic gold but reaches fresh heights for rugby union, making Ben and his 12 players living legends back home.
Written in conjunction with Tom Fordyce, the BBC's chief sports writer, Sevens Heaven is the feel-good story of how one man changed a nation, how that nation changed the man and how together they made sporting history.
Ben Ryan says: 'I'm so excited to be sharing my story with the wider world. I could never have guessed the challenges, thrills and emotions that would follow from that first naive job acceptance. It would end up being a sporting adventure like no other, but about so much more than sport too.'
About the author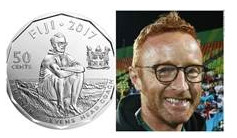 Ben Ryan is one of the most successful rugby coaches in the history of the game, and the man who took Fiji to rugby sevens Olympic gold in Rio 2016. It was the island nation's first Olympic medal of any colour (see table below!), and was recognised by the International Olympic Committee as the best male team performance at the 2016 Games. Ben, coach of England's sevens team from 2006 to 2013, also took Fiji to two Sevens World Series titles, and after the team's triumph in Brazil became Chief in the province of Serua, as well as being awarded the Companion of the Order of Fiji, the nation's highest order. He is now a consultant to various leading organisations, including Wales Rugby Union, NBA franchises, Nike, HSBC and World Rugby.
Sevens Heaven by Ben Ryan is published by Weidenfeld & Nicolson in hardback, ebook and audio on 31 May 2018.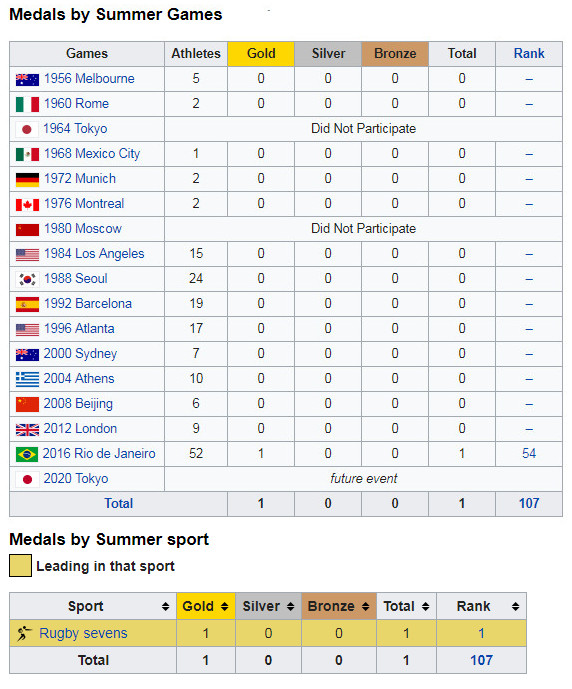 Renowned Spanish decorator Rita Roses and Barcelona's Antonio Spalleta Architecture Studio have designed and executed the interior refurbishment of Martín Berasategui's new restaurant in Tenerife, Melvin, aiming to create a modern ambience that serves the needs of its sophisticated clientele.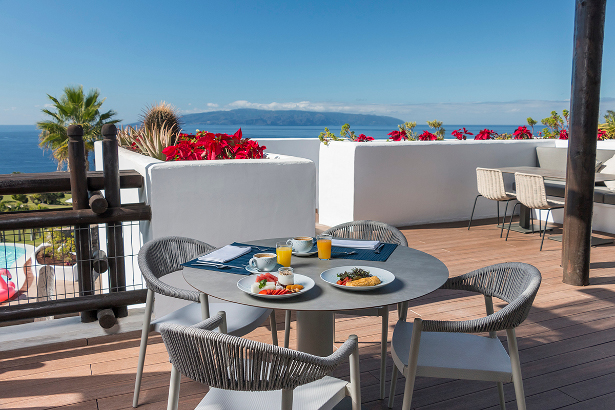 'The Clash' – which attracted over 61k fans in its first year – returns to Twickenham for 2018
Aviva Premiership team Bath Rugby will take on Leicester Tigers in The Clash, with tickets now available to the public. As one of the biggest sporting and entertainment events of 2018, the match between Bath and Leicester is sure to attract an impressive crowd at Twickenham Stadium on Saturday 7th April 2018. The inaugural event in April 2017 saw more than 61,000 fans attend.
One of the biggest sporting events of 2018 is coming to Twickenham on Saturday 7th April 2018, where the worlds of rugby and entertainment are, once again, coming together for an unmissable event at the home of English Rugby.
The Clash will see Bath Rugby take on their fiercest rivals, Leicester Tigers, at Twickenham. Gates open for an array of pre-match entertainment at 11:00, with the game kicking-off at 14:00. There will be fun for the whole family, and with tickets starting from just £15 for adults and £5 for children, a family of four can enjoy a day out for only £40!
Tickets are already in high demand, so grab yours here: https://www.bathrugby.com/theclash
Last season, more than 61,000 supporters enjoyed a family day out at Twickenham, creating an atmosphere that carried the Blue, Black and White to a 27-21 victory. Supporters enjoyed a Ferris Wheel, dodgems, a live band, food and drink stalls and Q&As with rugby legends. This season, Bath Rugby has promised the event will be even bigger and better than before!
With ticket prices held from last year and tickets available in both the Lower and Middle Tier, The Clash, which is a regular season match between the two teams, is a fantastic, value-packed day out for the whole family.
"We're very excited to be staging The Clash again in 2018," said Bath Rugby's Managing Director, Tarquin McDonald. "The inaugural event in 2017 was a fantastic day out for everyone, an unbelievable atmosphere, and at its core was a brilliant game of rugby and a thrilling win over Tigers. This season's event is going to be even better, and we're looking forward to enjoying another unforgettable day with supporters and newcomers to the sport alike."
Todd Blackadder, Bath Rugby Director of Rugby, added: "The Clash was an incredible experience for the squad last year. The day itself was really special, and the players will have benefitted massively from playing in an international stadium with an electric atmosphere. It was an honour to be part of such a great day for the Club, and we're really looking forward to heading to Twickenham again in April."

Sony launches powerful, pocket-sized mobile projector for enhanced audio-visual experiences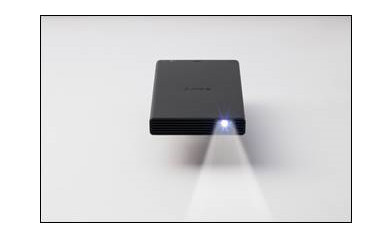 Sony today announced that the ultra-portable MP-CD1 Mobile Projector is arriving in Europe in Spring this year. Fitting easily in the palm of your hand, the MP-CD1 can project content up to 120 inches in size from a short distance of approximately 3.5m. This truly versatile projector, which weighs only 280g, instantly transforms any surface into a wide screen and operates almost silently, making it perfect for on-the-go business presentations, gaming, outdoor events or movie nights with the family.
The projector's vibrant display uses DLP® IntelliBright™ technology[i], which employs advanced image processing algorithms to boost brightness without compromising on battery consumption.
The projector's unique design allows it to minimise heat while still maintaining high brightness, in a pocket-sized form factor that has been recognised with an iF 2018 Design Award. With a rating of ANSI 105 lumens and 5,000mAh built-in battery, users can project clear and bright images for up to two hours of projection time. Usage time can be extended by simply charging via the standard USB-C port, even whilst the device is in use, thus eliminating the need for carrying a proprietary AC adaptor which can easily be forgotten. If the projector needs to be used outdoors, the MP-CD1 can be easily charged from a portable power bank.
MP-CD1_side02-Large
With a super speedy boot up time of 5 seconds and a host of simple connectivity options via the HDMI connection, content can be taken from a range of sources including a PC or even PlayStation and shared with the whole room in just seconds. This eliminates any disruption in continuity of a business meeting and an optional HDMI dongle enables wireless connectivity with a variety of devices including smartphones and tablets for watching streaming content, thanks to simultaneous powering from a USB port to the dongle even during projection.
The projector's auto keystone correction ensures a full-screen display without distortion, even when projected from an angle, while dynamic picture mode enhances images and videos to optimal brightness and saturation. A standard tripod socket is also located on the underside of the device to facilitate projection on any surface – even ceilings.
The MP-CD1 will be available in Europe in April 2018, priced at approximately €400.
Specifications
Model Name
MP-CD1 Mobile Projector
Projected Image Size
Max. 120 inches at projection distance of 3.45 m
Contrast Ratio
400:1
Output Resolution
854 x 480
Colour Reproducibility
Full colour (16,770,000 colours)
Weight
Approx. 280g
Continuous Projecting Time (Full Charge)
Approx. 120 minutes (when fully charged and without power supply)
Dimensions (W x H x L)
Approx. 83.0 mm x 16.0 mm x 150.0 mm
Accessories
Case (1)
HDMI Cable 1m (1)
USB-C Cable 1m (1)
Micro USB to USB-C adaptor (1)
Grab your favourite hot drink to go made just the way you like it.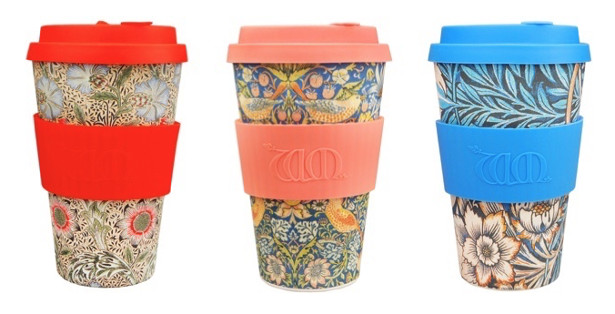 Re-usable, eco-friendly and made from naturally organic bamboo fibre, the William Morris Ecoffee Cup
has recently won the Association of Cultural Enterprises (ACE) Award for Best Licensed Product.
Available in a range of vibrant colours and prints sure to give you a bright start to your day.
William Morris Ecoffee Cup £11.95
Available at the William Morris Gallery – www.wmgallery.org.uk/shop
High-protein ice cream brand Breyers Delights.

For too long, ice cream that's kind to the waistline has remained a distant dream, but Breyers now makes the impossible possible. Tapping in to the rapidly growing health and wellness trend in the UK, each tub of Breyers Delights contains as little as 290 calories and up to 20 grams of protein, making it ideal for health conscious looking to lower their calorie intake without compromising on taste.
The four deliciously creamy flavours include: Cookies & Cream, Creamy Chocolate, Smooth Vanilla, Mint Chip.

POWER UP YOUR VAC – BRITAIN PREPARES TO GO CLEANING CRAZY FOR SPRING
Two-thirds of homeowners and renters planning a thorough spruce up
Bizarre finds include secateurs and a wetsuit glove!
Tips from Vorwerk ambassador and Channel 4's Lynsey 'Queen of Clean'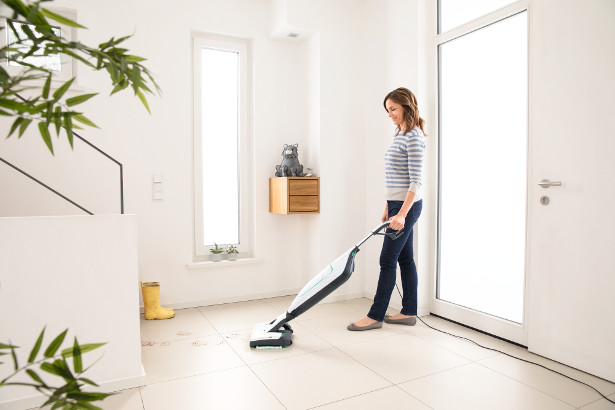 FACEBOOK | YOUTUBE | TWITTER | INSTAGRAM
Over one in eight (13%) homeowners and renters are planning to spend more than a day spring cleaning this year, research for home appliance maker Vorwerk has revealed.
As evenings get lighter, two-thirds (67%) of households will be gearing up for their big clean – with 45% reaching for the vacuum cleaner as their first port of call to give their homes a fresher feel and a new look during the spring season.
Of the remaining third who will be side-stepping a spring clean, 25% say they are 'too lazy', according to the findings for Vorwerk – the creators of the iconic Kobold VK200 Upright Vacuum Cleaner.
However, deep cleaning has certainly paid off for 24% of households who have pocketed missing money during the housework. Others have also found a bizarre range of items including a pair of secateurs and wetsuit glove!
UK's cleanest quarters
Northern Ireland homes are preparing to be the cleanest in the UK – with 77% planning on making their homes spotless this spring, closely followed by 71% in the North West, and 70% in the West Midlands and North East respectively.
Yorkshire adults are the biggest culprits in the UK for shunning the domestic chores – with 20% saying they have never done a spring clean, ahead of 18% in the East Midlands and 16% of South West households.
Women lead the charge for committing to a spring clean this year – with one in 10 more females (71%) planning on making their homes spick and span compared to 63% of their male counterparts.
Spring cleaning is deemed a high priority across the generations too – particularly for nearly three-quarters of 45-54-year-olds (71%) and 63% of 18-24-year-olds.
However, more than a fifth (22%) of 18-24-year-olds admit they have shirked it altogether, and a further 37% say will be 'too lazy' to commit to a deep clean this year.
Hygiene, home haven and a whole new look
Figures suggest that a clean house gives off a certain impression too, with 37% saying they would think the host was lazy if they lived in a state. Meanwhile, 28% say they judge the homeowner negatively and 13% would want to offer a helping hand to clean.
Top five biggest turn-offs in the home
Dirty toilet
71%
Strong smells
61%
Messy kitchen
55%
Unkempt bathroom
49%
Pet hair all over
43%
Home horrors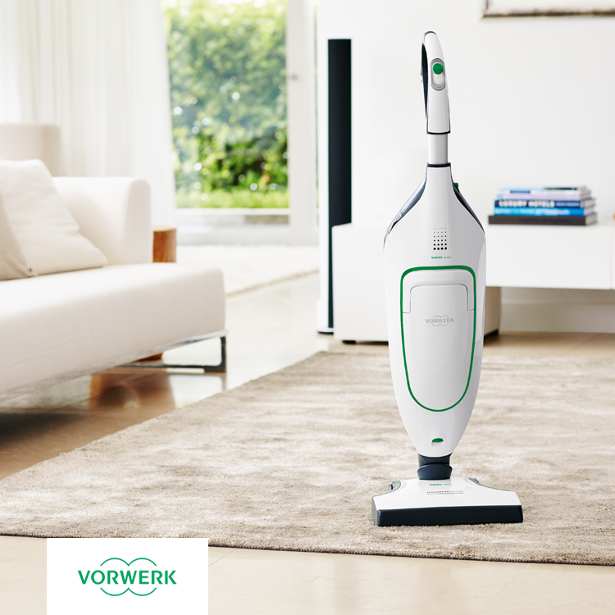 There's also 46% who would not even accept a drink in a messy home, nearly half (44%) would refuse food and 37% would avoid the bathroom. A third (33%) even wash their hands immediately as soon as they get home and 30% admit to cutting their visits short.
Speaking about the findings, Vorwerk cleaning expert Thomas Henningsson, said: "It's refreshing to see that people still put value in a good, intensive spring clean to give their homes a new look following the unforgiving winter months.
"A clean home can provide a welcoming haven for friends and family and our research has found that a thorough clean gives off a good impression. It certainly pays off to go that extra mile too – as we've seen with people finding all kinds of items whilst cleaning."
Get organised
Vorwerk ambassador and Channel 4 star, Lynsey 'Queen of Clean' Crombie, added: "A good plan goes a long way towards your spring clean and it can seem less daunting if you organise your routine into manageable chunks. You should take things room by room so it's achievable and doesn't seem like a chore.
"People do judge you on your homes so it's great to see that many of us are planning a spring clean this year. I like that people do it because they are house proud – that's something I can relate to and will be spending the time to make sure my home is spick and span for guests and my family to enjoy."
Lynsey's 5 Spring Cleaning shortcuts
To deep clean your sinks, sprinkle some bicarbonate of soda over the plug hole, and then pour down some white wine vinegar. Follow this with some boiling water to flush out your drain and leave it smelling fresh
To get rid of those stubborn water marks on shower doors and tiles, cut a lemon in half and rub it directly onto the marks
If your glassware has stubborn water stains, gently rub over them with potato skins to remove the grime and rinse as normal. They will come up as good as new
Gently rub a tennis ball over marks on paintwork and watch them disappear
If you've got watermark rings on your table, place some fabric on top of the mark and iron the surface on a low heat.
See the colossal engineering miracle 'Man Engine' at
Blists Hill Victorian Town on Saturday 14th April

The largest mechanical puppet ever constructed in Britain, the Man Engine, is coming to Blists Hill Victorian Town on Saturday, 14th April when it will be the 'star' of spectacular daytime and evening events.
Weighing nearly 40 tonnes, the Man Engine crawls at 4.5m high and 'transforms' to stand at nearly 12m. Engineered in Cornwall to mark the 10th anniversary of the county's World Heritage status, the Man Engine is touring venues across the UK to celebrate Britain's rich industrial heritage.
The Man Engine will be centre stage at the amazing and spectacular hour-long ceremony at 2.00pm and 8.30pm when the audience will be asked to help wake the puppet from its slumber. Bring along your enthusiasm, energy and loudest voice to help the Man Engine Team raise the sleeping giant to its full height with songs and chants.
The day time event is perfect for families as young visitors are also invited to join in the Miners' Parade and have a go at printing, candle dipping and building a mini steam engine, amongst many other hands-on activities. Make sure you find out what life was like for the Victorian mining communities of Shropshire as you chat to the townsfolk in their shops and cottages.
During the evening the atmosphere changes as the sounds of the live band fill the air and the actors perform street theatre around the historic streets. Join in the sing–a-long in the pub before heading down to The Green to watch the remarkable Man Engine Ceremony at 8.30pm. Whether you visit by day or by night, make sure you tuck into some delicious Fish and Chips and other treats from the cafés and come prepared to be amazed by the biggest mechanical man in Great Britain.
One of the ten Ironbridge Gorge Museums, Blists Hill will be open from 10am to 4.30pm by day and 6.30pm to 10pm in the evening.
Tickets for the daytime event can be purchased online or at the gate, subject to availability, priced at £19.75 for adults, £14 for 60 plus, £12 for children 5 – 16 years. Evening event tickets much be purchased in advance online priced at £10 for adults and £8 concessions. Annual Passports are not valid for either event but current Passport holders will receive a 25% discount off daytime admission.
For further information, call the Ironbridge Tourist Information Centre on 01952 433 424 or visit www.ironbridge.org.uk.

Totally Tropical designs from ILIV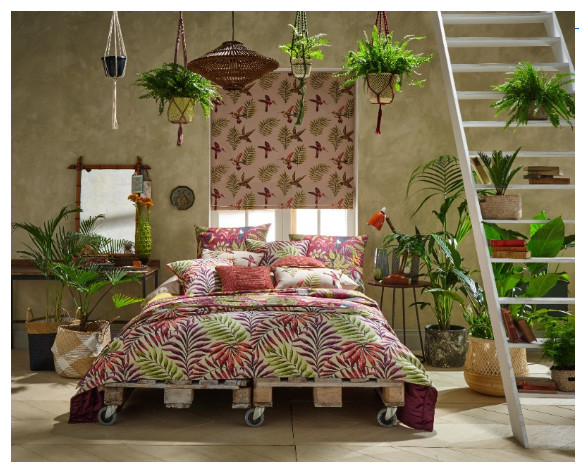 The weather outside may be chilly, but it's time to go tropical indoors. ILIV's gorgeous collection of fabrics includes exotic designs with leafy ferns, bright flowers and mischievous monkeys – perfect for those looking for some exotic escapism.
A favourite look for 2017, the tropical trend doesn't seem to be going away any time soon. Full of rich colours and bold patterns, it's certainly a great way to transport your home to warmer climes. ILIV's stunning fabric collections make it easy to create a tropical style, whether you're ready to go all out with upholstered furniture and long curtains, or just want to keep it simple with a few scatter cushions and throws.
Debbie Leigh, Design Manager at ILIV, comments, "We love seeing customers bring this popular scheme to life in their homes with our botanical prints. Our Rainforest and Paradiso Collections are a great starting point as they feature vibrant printed fabrics teamed with embroideries of tropical inspired designs, from bold foliage to playful rainforest wildlife. Green is a key colour for this look, and works well teamed with bold shades such as pink, orange and turquoise, creating the feel of your very own tropical haven."
New for SS18, the Rainforest collection is teaming with wildlife from parrots and toucans to monkeys. These fun eye-catching designs are sure to bring a vibrant, exotic feel to any room. For those preferring a more floral paradise, the Paradiso collection doesn't disappoint. Made up of vivid, hand drawn florals in five stunning colour palettes, these fabrics are perfect for bringing natures calming influence into your interior scheme.
So if you're desperate to escape the cold and add a touch of the tropics to your home, look no further than ILIV.
INTERNATIONAL DAY OF HAPPINESS: THREE QUARTERS OF BRITS CONFESS THAT NOTHING MAKES THEM HAPPIER THAN…EATING!
Giraffe are celebrating Brits love of food and spreading happiness across the nation by giving away 3,000 FREE Peanut Butter and Fudgy Chocolate Decker's
It's official – according to new findings, over three quarters (76 percent) of Brits claim that FOOD gives them more enjoyment above all else.
The study by Giraffe restaurant has revealed the extent to which food has the ability to transport us to a happy place and boost our moods. Among the list of foods most likely to produce an instant wave of happiness includes spicy curries, juicy steak, chocolate and nachos laden with cheese according to the study of 2,000 Brits.
Over half of those polled claim food lifts their spirits more than their favourite TV shows, while over half of respondents (55 percent) said certain foods are a bigger boost to their happiness levels than exercise. Furthermore, a surprising one in five food-fanatics confessed they are happier tucking into their favourite meal, than having sex with their partner.
Almost half (45 percent) of those that took part in the survey said their ultimate happy place is eating a great meal in a nice restaurant, while a more relaxed 43 percent said it would be snuggling up on the sofa with their partner and a take-away.
Overall, 76 percent of those polled agreed with the sentiment of 'living to eat' – meaning Britons are adopting a far more European approach to eating and socialising. In fact, 96 percent say that eating their favourite dishes with friends and family actively lifts their spirits when they are feeling down.
A further six in ten felt that today's generation were more adventurous with food choices than those of previous generations due to embracing different cultures – the poll indicating that the typical Brit will eat four different types of cuisine over the course of an average week.
Nearly half of respondents (47 percent) said they prefer classic, comforting dishes opposed to fine dining, opting for hearty and humble dishes such as pasta (28 percent) and burgers (42 percent), both hailed as foods that instantly lift our spirits.
Dr Becky Spelman, Cognitive Behavioral Psychologist, comments on the research: "When we taste, see, or even think about the food we love, our natural serotonin levels rise, giving us a sense of overall happiness and well-being.
"Even from childhood, food is at the heart of a range of happy occasions, such as birthdays and Christmas. From a very early age, we find it impossible to think about celebrating without also thinking about what we'll eat and drink on the happy occasion.
"This stays with us all the way into our adult life – and in almost every culture, food is a way of showing love and affection. Whether it's treating friends or loved ones to a meal, baking a cake for our friends at work, or throwing a party with plenty of food and drink.
"In today's busy world, we increasingly enjoy showing people that we care about them by treating them to a meal out in a restaurant. The survey shows the extent to which we enjoy going out to eat as a nation – and with restaurants becoming less formal and more home-like and cosy, they have the capacity, psychologically speaking, to become an extension of our homes."
When questioned about their favourite past-time, eating out came on top for 29 percent of UK adults – with the average Brit now going out for dinner twice a month, shelling out £92 on restaurant bills monthly.
In an average month, food loving Brits will also invite friends over twice for food, order three takeaways and have at least one date night. We now also have an average of four social arrangements in their diary for the upcoming weeks – which all revolve around food.
Alex Meyer, Marketing Director for Giraffe said: "Every day we see our customers faces light up with happiness when we serve them our delicious dishes – so we aren't surprised that food and dining out comes first on the 'happiometer' scale. We pride ourselves on our freshly cooked meals and winning flavours, music to move to and sunshine-infused service that keeps our customers happy."
To mark the research and International Day of Happiness, today Giraffe are celebrating Brits love of food and spreading happiness across the nation by giving away 3,000 FREE Peanut Butter and Fudgy Chocolate Decker's. According to previous scientific findings, peanuts and chocolate are known to contain mood-boosting qualities as they produce endorphins, which are chemicals in the brain that create feelings of pleasure.
To claim a FREE Peanut Butter and Fudgy Chocolate Decker, simply head to your local Giraffe World Kitchen from 12pm on Tuesday 20th March and reference 'International Day of Happiness'. Offered on a first come, first served basis, those who get their hands on the tasty treat can either take away or eat in if they want to dine.
THE NATION'S TOP 25 'HAPPY MEALS'
Chocolate 48 percent
A spicy curry 47 percent
Fish and chips 43 percent
A juicy steak 43 percent
A burger 42 percent
Hot pizza 37 percent
Ice cream 33 percent
Chocolate brownie 29 percent
Cheese and biscuits 29 percent
A plate of pasta 28 percent
Buttery mashed potato 25 percent
A baked potato 24 percent
Fish fingers and chips 22 percent
Smoked salmon and scrambled egg 22 percent
Cheesy Nachos 22 percent
A crisp salad 20 percent
Pancake drizzled with syrup 20 percent
Tapas 20 percent
Egg and bacon bagel 19 percent
Beans on toast 19 percent
French bread with olive oil and balsamic vinegar 18 percent
A spicy burrito 16 percent
Risotto 16 percent
Hummus and pitta 15 percent
Bagels 12 percent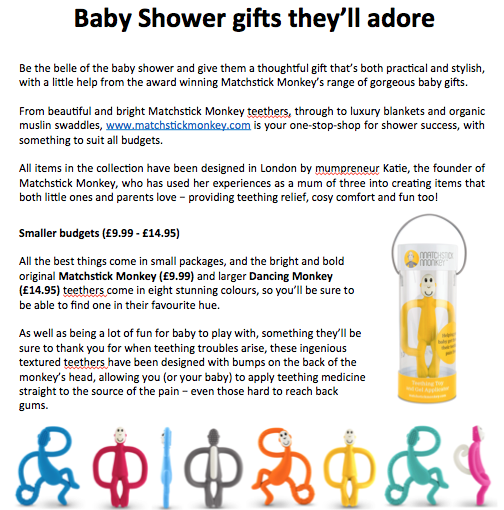 Every hour, two people in the UK are told they have Parkinson's.
It affects 145,000 people in the UK – which is around one in 350 of the adult population.
Parkinson's is a degenerative neurological condition, for which there currently is no cure. The main symptoms of the condition are tremor, slowness of movement and rigidity.
Parkinson's UK is the UK's leading charity supporting those with the condition. Its mission is to find a cure and improve life for everyone affected by Parkinson's through cutting edge research, information, support and campaigning.
For advice, information and support, visit www.parkinsons.org.uk or call our free, confidential helpline on 0808 800 0303.
Introducing two effortlessly elegant new collections;
The Richmond and The Norfolk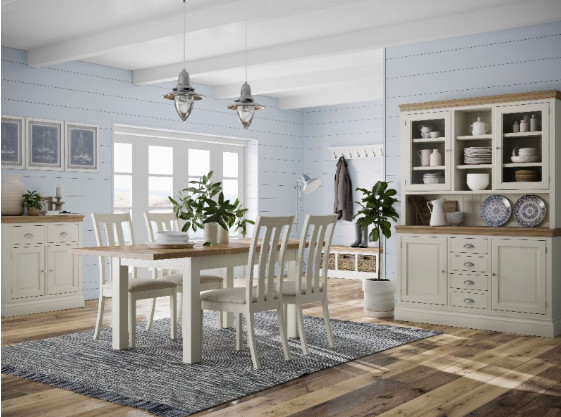 The Painted Furniture Company are delighted to introduce their two superb new furniture collections, perfect for anyone wishing to achieve a timeless country style with a modern twist.
Lovingly created and built to order for each individual customer, The Richmond Collection is the perfect example of modern country style. Featuring beautiful pieces for the living room, dining room and bedroom, this new collection beautifully balances contemporary design with a classic touch, incorporating clean lines, stylish handles and beautiful muted colours.
Crafted from only the finest solid timber, each piece of Richmond furniture reflects the Painted Furniture Company's commitment to providing the very best in quality. Each item is built in the UK, using traditional techniques throughout, and is finished by hand to ensure your piece of furniture is truly special.
To ensure you get a product which fits your home perfectly, customers can choose from 12 beautiful colours, as well as a selection of handles and two types of wooden top. This makes each piece unique to it's owner with over 100 possible combinations.
The second of the new additions is The Norfolk Collection, consisting of beautiful living and dining room pieces. Each one is finished in pure white with grey lime-washed oak tops, making them versatile enough to fit into a wide range of interior schemes.
These beautiful pieces are the perfect combination of elegance and rustic charm. The finer details of each design are especially delightful, such as the turned legs, which give a subtle nod towards classic French country style. This collection will make a beautiful and relaxed addition to the modern home.
One thing which is clear throughout the latest collections from the Painted Furniture Company is their dedication to providing beautiful, fine quality furniture which will clearly stand the test of time. Their expert team are always happy to help you find the perfect piece, allowing you to create the home you've always dreamed of.
This Easter, boutique Marylebone hotel No. Ten Manchester Street is offering a fantastic family package for the long weekend, perfect for parents bringing their kids to London for an energetic weekend exploring the sights.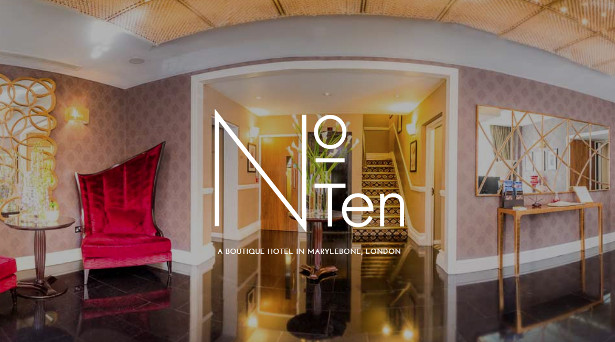 Tucked away on a tranquil street in Marylebone village, families can check-in to one of No. Ten Manchester Street's stylish interconnecting rooms, providing the perfect set-up for a family getaway. Upon check-in, No. Ten's concierge will give families a map of the local Marylebone area with its abundance of places to explore already plotted out, along with the hotel's Easter mascot, Bertie the Bunny. Families will then be challenged to tick off as many sights as possible, taking a family selfie as they go with Bertie the Bunny… think with the penguins at London Zoo, in front of one of the old masters at The Wallace Collection, with the statue of Sherlock Holmes and so on, the possibilities are endless!
At the end of the day, the children can show the photos to the concierge on their phone or by uploading the shots to instagram, tagging the hotel and using the hashtag #BertieTheBunny. At turndown, the Easter bunny will leave a handwritten note with hot chocolate and cookies, and a basket of Easter eggs to take home, rewarding the kids for their hard day's work. Not forgetting the parents, a complimentary bottle of Prosecco and Easter egg from local artisan chocolatiers Rococo Chocolates will be awaiting their arrival, to be enjoyed in peace and quiet while the children are occupied.
No. Ten Manchester Street offers guests a taste of London luxury with a series of well-appointed guest rooms and suites spread across the beautiful Edwardian townhouse it occupies. Boasting many unique characteristics and period features, the hotel mixes old London charm with contemporary cool. Its central location makes it the perfect base for families, with an abundance of the capital's attractions a short walk or tube ride away, as well as Oxford Street and Bond Street just a 10-minute walk away.

Struggling with back pain! Gravity is a revolutionary pain-relieving product that combines a thousand of years of Chinese medical knowledge with 21st Century product design. gravitylife.co.uk
(20% Off with code "RUGBY20")
Last Sunday saw the Dragons decline 10% of Gravity Life for £25K
investment,
Since leaving the Den the Gravity Life Team havegone on to gai n many approvals, not least from HRH Prince Andrew who regularly uses
Gravity.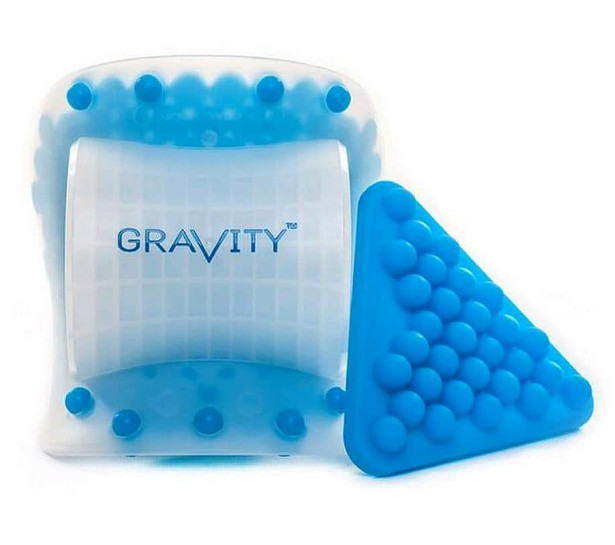 Gravity is a revolutionary pain-relieving product that combines a thousand of years of Chinese medical knowledge with 21st Century
product design. A new Orthopeadic System, reducing pain and improving posture. Gravity uses your own bodyweight to gently and
naturally release tension and stiffness to re-align your Neck, Spine  and Pelvis but also unlocks the body's potential to deeply relax.
'The  Pain Guru", Dr. Shane, says, "Its not about training the body, its  about releasing its potential". "It's not about Business it's about
helping people".
Gravity was awarded "Best Health and Wellness Product 2018" at the recent Hong Kong LOHAS(Lifestyle of Health and Sustainability) Expo,
showcase for green and natural living.
To demonstrate that Gravity was highly credible and would meet the expectations of not only its customers but also International Standards the team sought the approval of many Professional Bodies, Institutions and Organisations including The Institute of Natural Medicine Ireland (INMI), Addenbrook Hospital, Osteopaths, Bowen, Physio  and Sports Therapists, Chiropractors, Acupuncturists, Reflexologists, Pilates and Yoga Instructors.
Endorsements have also been given by the Irish Rugby Union, St Helens and Huddersfield Rugby Clubs, amongst other sporting bodies. Similarly, Gravity is applauded by The Military, RAF Cranwell, and The Universities of Dublin, Northampton and Bangor. This is a fast  ever-growing list as Gravity is 'experienced'.
With these endorsements the company has already enjoyed phenomenal success and its value has grown from £200K to £3M in less than a
year.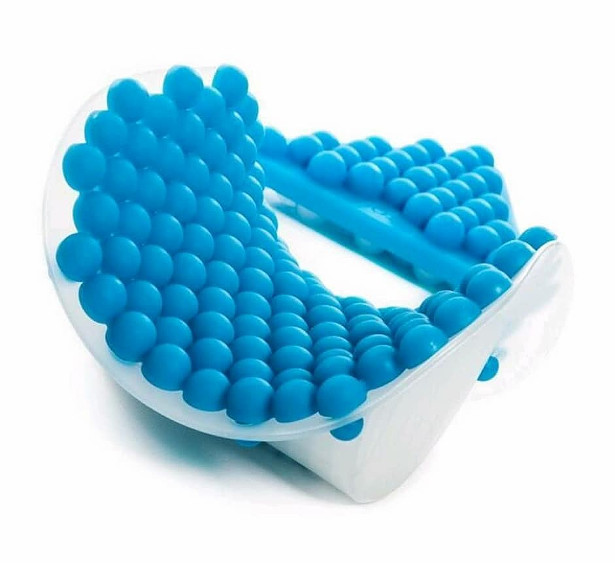 Dr Shane Murnaghan, M.Ac.S C.C.A T.C.M I.N.M.I Lic.Amat.Med C.A.C.M.S (Doctor of Traditional Chinese Medicine, Hons, Beijing), has been teaching and practising traditional Chinese medicine for over 20 years, but following an accident in 2008, which left him with a broken back, he changed the direction of his career. The father-of-two could  barely walk for four years and so decided to use his skills to focus on finding a solution for pain caused by spinal injuries. "Thebody is  all about balance. I don't want to be a surgeon, but I'm a pretty good  mechanic and I just want to fix people," he said, "I know what it's  like, I have been there". Shane has toured with REM, David Bowie, and treated many pop stars including Niall Horan of One Direction.
Michael Fisher is the Managing Director of the Gravity Life, and runs  the commercial side of the business. He is a serial entrepreneur and
has 30 years experience as both importer and exporter, developing  links in the United States, across the Asia Pacific, and the Indian  subcontinent. More recently expanding to South Africa and Australia.
Retail Price £99.00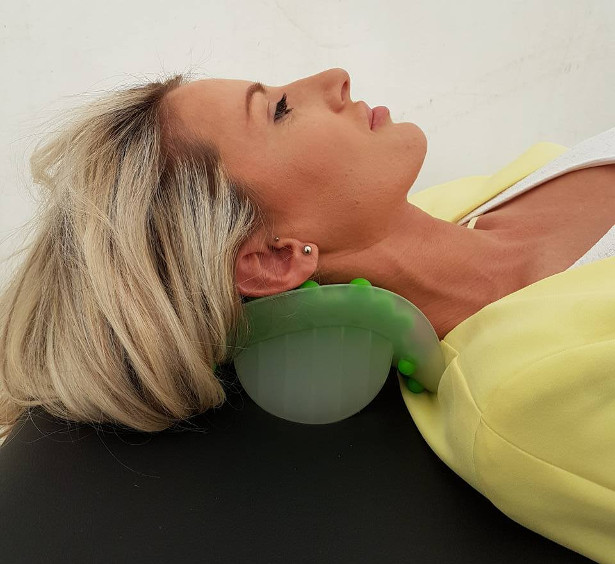 Gravity Life is fast becoming a global success and already has a  distributor in place in Hong Kong and is discussing distribution in USA, Canada and Brazil and has documented interested parties in  Malaysia, Singapore and China.
Gravity Life has received great feedback from leading Sports Personalities, Military Personnel, Airline pilots and Medical
professionals:
Kimberly Davis
No1 in the USA Dance Chart and singer of the USA national anthem at  the opening ceremony of the NBL finals, Kimberly said, of Gravity,"For me it's a life saver. It helps with your posture and relaxes me before a gig. 20 mins later I'm good to go. It's the best thing ever and Id like to see more of them in the world".
  Ivana Daniell Life – In Movement
"I have been using Gravity in my Posture clinic with fantastic results. All my patients LOVE it! They are using it both during my  posture and movement re-education sessions and on their own with a  home programme. Gravity is the best tool to stabilise and align your  spine, and to release neck and back tension that has been accumulated  by the strain of a postural misalignment or during the long hours  sitting at the desk. Gravity is perfectly designed and a very safe  tool to use on your own on a daily basis. I strongly recommend it."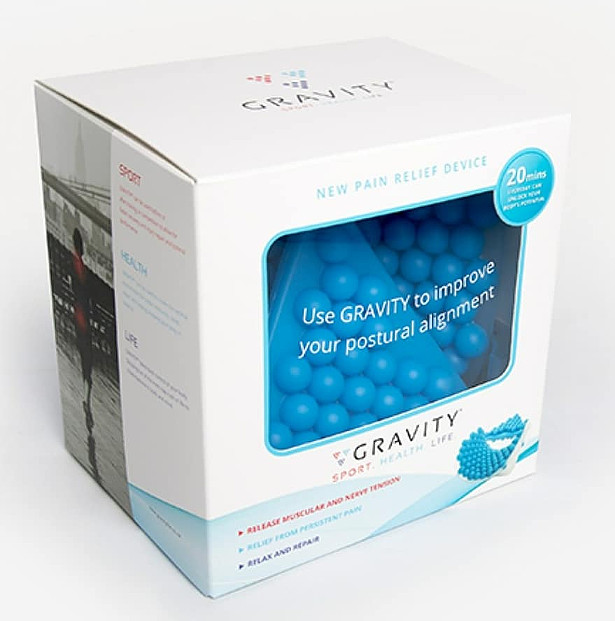 Royal Marines Commando – Royal Marines Commando
  A Royal Marine Commando had a massive head injury after hitting hishead on the ice during a terrifying skiing accident 4 years ago, and  tragically lost the ability to walk and talk…. Since he started  using Gravity, it very quickly accelerated his recovery.
  Cathay Pacific and Cathay Dragon Pilots
"If I used Gravity whilst actually experiencing an ache/pain, the ache/pain would disappear much quicker than usual" "I love it! I  really love using Gravity and will continue to do so. I'm amazed my lower back pain has basically gone"
  Cliff Eaton – MSC PGC MCSP, Chartered Physiotherapist
"I have been privileged to work in elite sport for many years. This gave me the unique opportunity to have access to the most effective products to treat pain, enhance recovery and improve performance. Gravity is definitely one of these products. I now use it in private practice to treat patients and allow them to take control of their  symptoms at home. Gravity is definitely a product I would recommend"
  Michael Vaughan – Ex England Cricket Captain
"As an ex professional cricketer, I like to keep in good shape and find that using Gravity has helped me recover after gym sessions enabling me to relax and unwind. I sit for long periods, both when travelling abroad and commentating on cricket and find Gravity relieves my lower back stiffness."
  Mark Wright – Former England International player and English Football Manager
"In my experience Gravity is a safe natural and brilliant piece of kit for athletes. As a professional footballer who is still playing after years of wear and tear for Liverpool and on international duty, GravityRM sets me up for flexibility, symmetry and performance. As a warm up or down, or for aches and pains, it's my go-to piece of kit."
  Gordon Mason – International GB Swimmer
Using Gravity to aid recovery, improve spine alignment for better movement, and for peak physical performance leading towards Personal Best results. Gordon is winter training with the Harry Wright International Swim Squad…. watch this space as he trains towards the 2020 Olympics.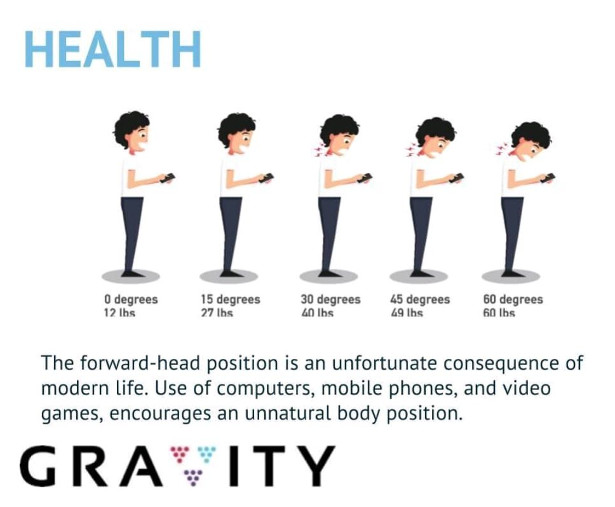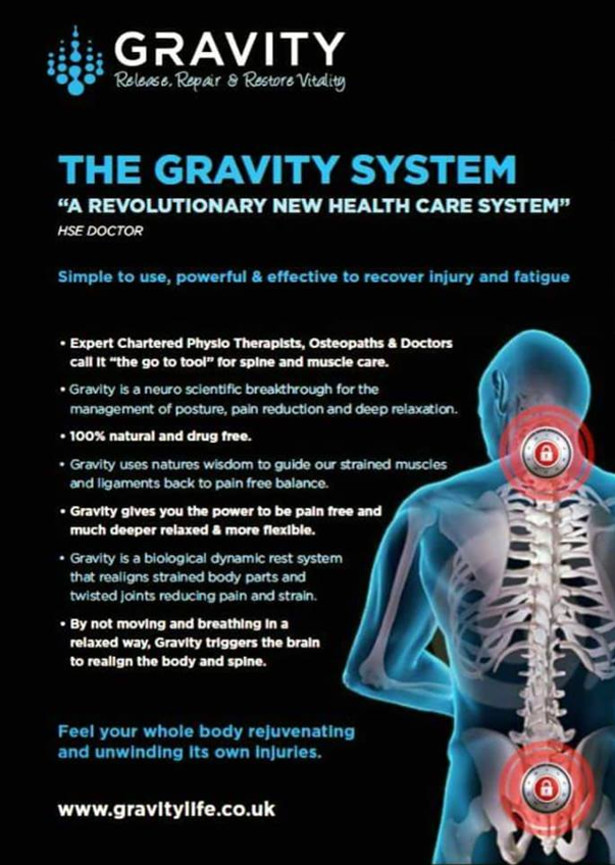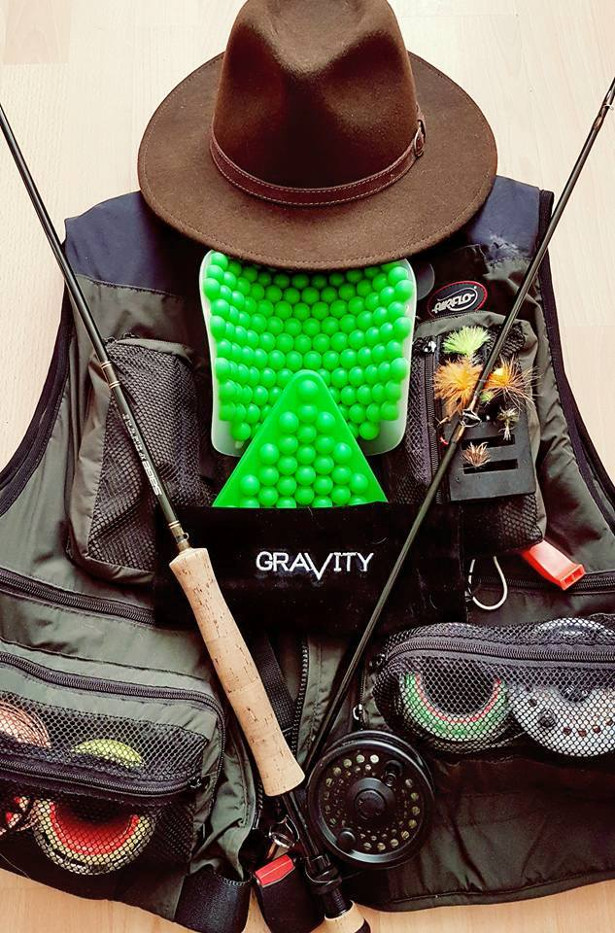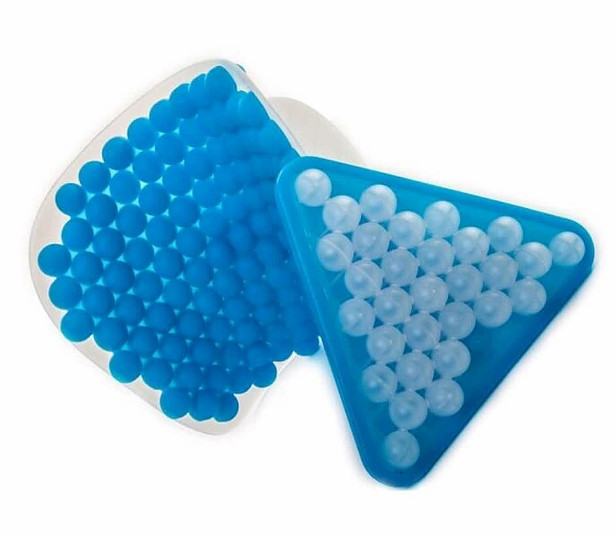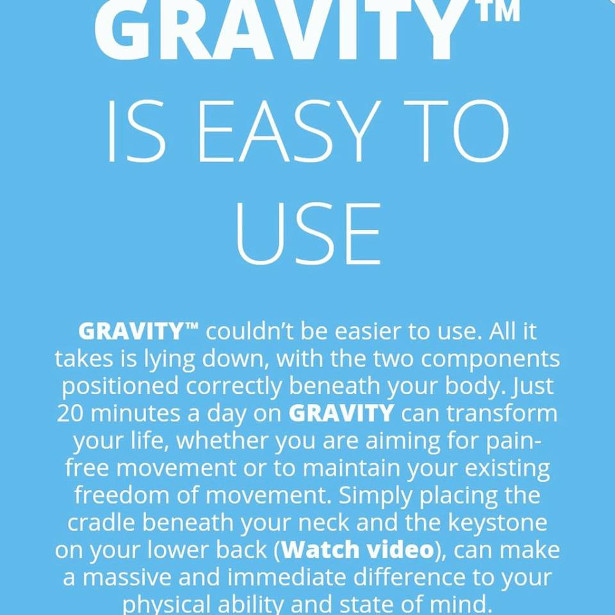 Hygea Natural products great Valentine's Day gift idea for the pet lover in your life (him or her) or for those that buy gifts for their fur babies… www.hygeanatural.com

FACEBOOK | YOUTUBE | PINTEREST
Hygea Natural is a leading manufacturer and global distributor of natural and environmentally-safe products. Product lines include: pest control & extermination, pet care supplies, cleaning, and natural pest control solutions. Our products are green, natural and non-toxic and safe around children, pets and people with respiratory issues. Our products are made in the USA. We also manufacture a line of mattress encasements that prevent dust mites and allergens. You can purchase all our products at www.HygeaNatural.com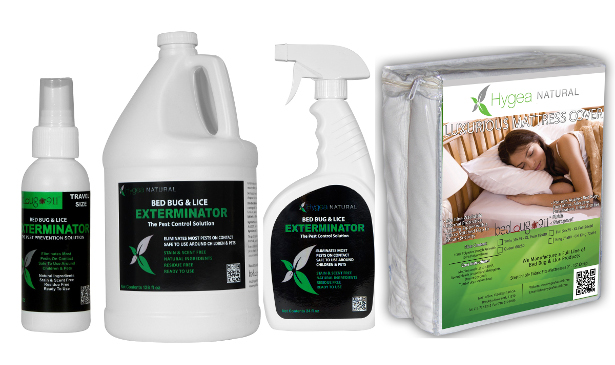 Some of the features that make our products superior to others are:
Natural, soothing ingredients – with no harsh chemicals
Dye and Petroleum free
Safe for pets 12 weeks and older
Made in the USA
Available in private label, drop shipping and wholesale
Please feel free to look at all of their products on their website www.HygeaNatural.com