Aldi have launched a 'Drill N Fix It' range, available in stores now

YOUTUBE | TWITTER | PINTEREST | FACEBOOK | INSTAGRAM
Aldi will be selling a selection of products for home improvement, from safety boots and screws to LED torches and ladders, but, as with all Specialbuys – once they're gone, they're gone!
The range also includes 20V LI-Ion Cordless Hammer Drill at just £49.99, a fraction of the price of similar products sold at B&Q or Argos!
· 20V LI-Ion Cordless Hammer Drill (£49.99)
· Safety Shoes (£18.99) – Size 7 only
· 10M Cable Reel (£8.99)
· Large Coir Utility Mat (£5.99)
· Wrench/Spanner Set (£5.99)

FIT DELIS WECOME VEGANAURY WITH THE LAUNCH OF THEIR 100% PLANT POWERED SUPPLEMENT RANGE. www.fitdelis.com
Nutritionally complete high protein superfood shakes lauded for detox and wellbeing benefits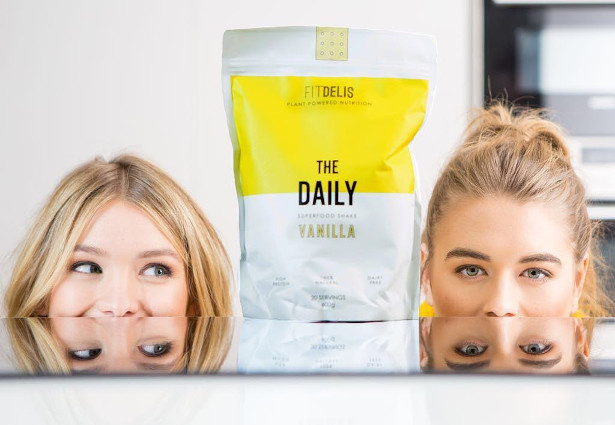 FACEBOOK | TWITTER | INSTAGRAM
Yucca root, acai, baobab and sumac are just some of the weird and nutritionally wonderful ingredients in the new superfood shakes which have been launched this month by the all plant powered brand, Fit Delis.
Whilst the likes of the amusingly known Spanish Bayonet might raise some eyebrows it is one of many constituent parts of Fit Delis flagship product bursting with goodness, THE DAILY. Native to Central America, Yucca root's impressive health benefits include its ability to boost your immune system, increase heart health, improve digestion, reduce cholesterol levels and could even prevent the development of diabetes.
Ideal for people who have a busy lifestyle, THE DAILY is packed with a full range of vitamins, minerals and anti-oxidants that serve as a perfect balance for daily well-being and vitality. With 16g of pea and hemp protein, it comes in delicious chocolate and vanilla flavours whilst maintaining only 115 calories per serving. The inclusion of glucomannan, a renowned weight loss aid, helps to ensure that one serving can help keep you feeling fuller for longer.
THE DAILY also includes superfoods wheat grass, spirulina, and chlorella, primarily known as a detoxifying supplement. Green favourites broccoli, avocado, spinach and kale are also in abun-dance, whilst Matcha green tea contains provides potential cancer-fighting and weight loss properties. Flaxseed has also been shown to help improve digestion, promote skin health, lower cholesterol, reduce sugar cravings and balance hormones.
Along with their aptly titled sports performance product, PERFORM, Fit Delis have demonstrated that convenience doesn't require ethical or environmental compromise. Their range of clean and natural supplements are deliciously free from artificial sweeteners, flavours and thickeners.
According to the Vegan Society there are now over half a million vegans in the UK, more than three times as many as a decade ago, with almost half aged between 15 and 34. Whilst a plant based diet has always been recognised for being cruelty free and environmentally sustainable, it is perhaps the health benefits which resulted in it becoming one of the most exciting diet trends in 2017 with no signs of slowing this year.
With 2018 already seeing supermarkets launching vegan ranges, restaurants promoting their delicious plant based menus and many global superstars renouncing meat, the number of people committing to eat a vegan diet continues to swell.
Praise for Fit Delis:
'Awesome! Until now I couldn't find a pea protein that doesn't taste like actual dirt'
Engineer, Kent
'Hasn't upset my stomach like many whey based supplements do'
Mother of two, Oxford
'I've normally eaten the world by lunchtime. The Daily alone kept me full until my next meal'
IT salesperson, Darlington
Fit Delis products are available at www.fitdelis.com from as little as £8.99.
The Daily is available for £28.00 in chocolate or vanilla
Perform is available for £28.00 in chocolate or mixed berry
The FIT Bundle deal (The Daily, Perform shakes & shaker) for £45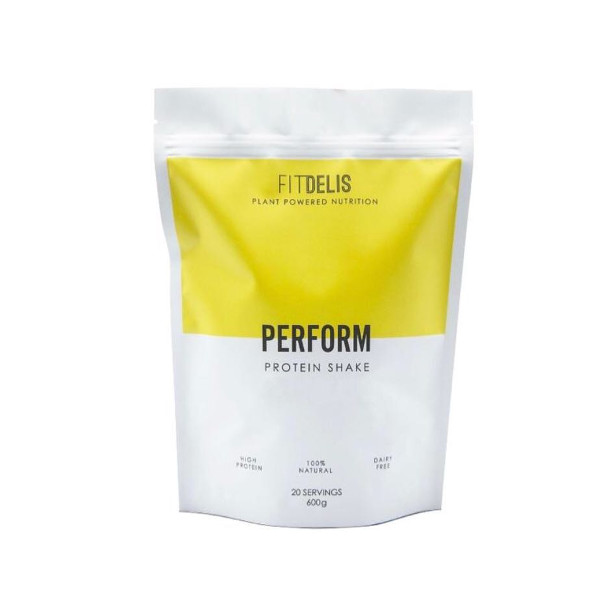 |
|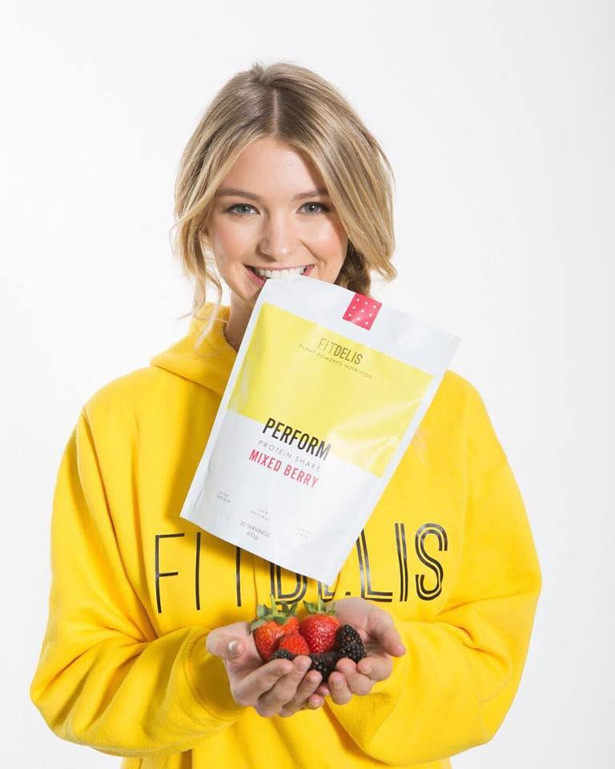 |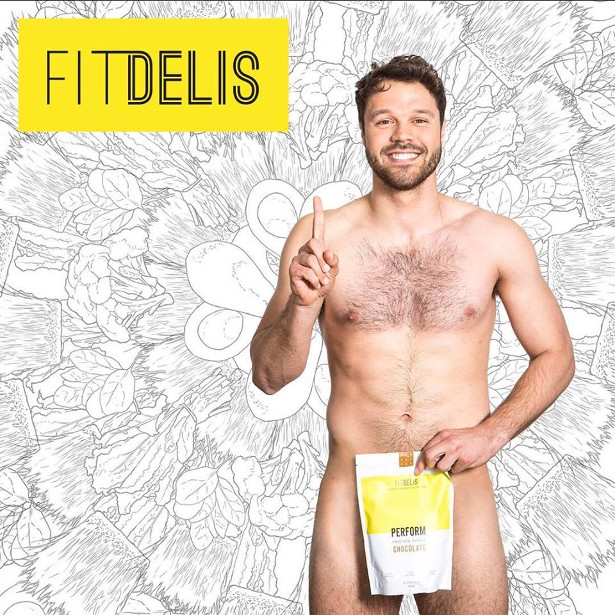 |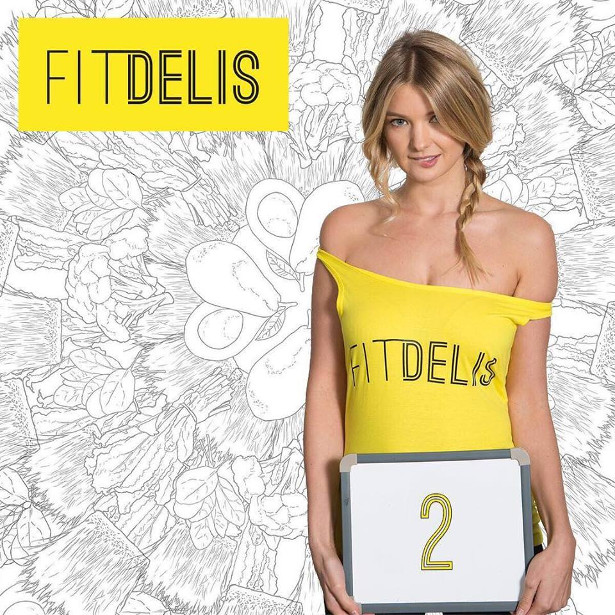 |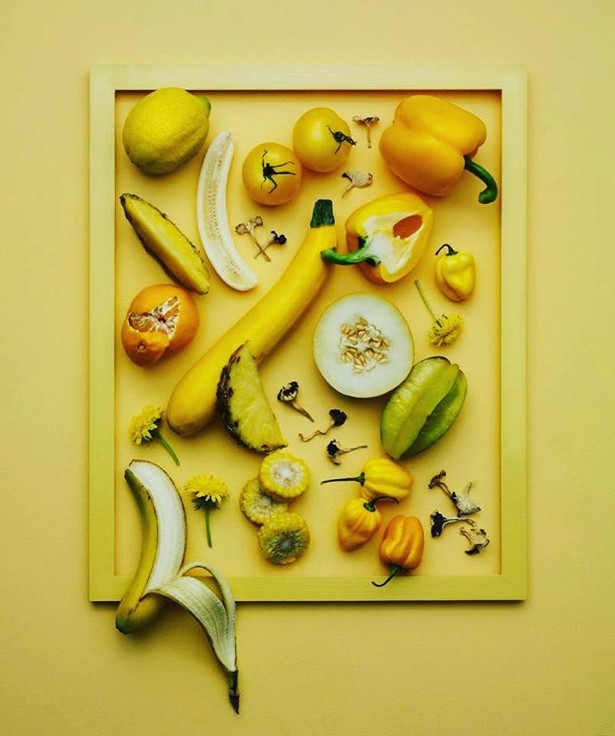 |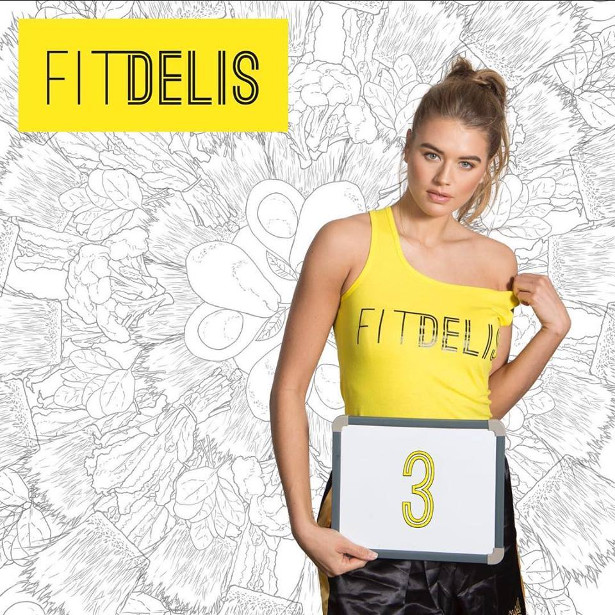 |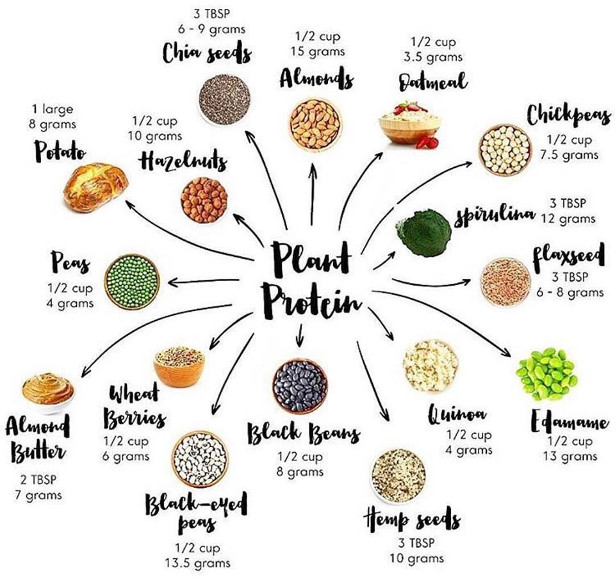 |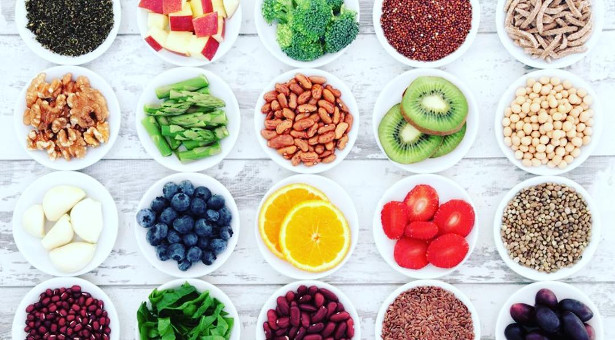 |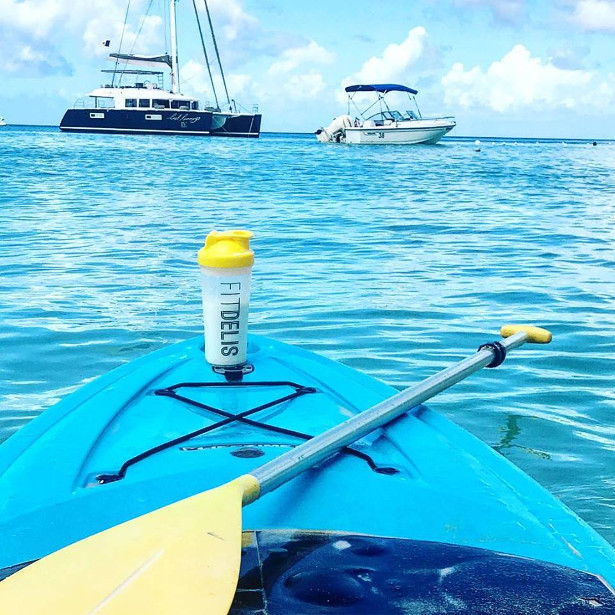 |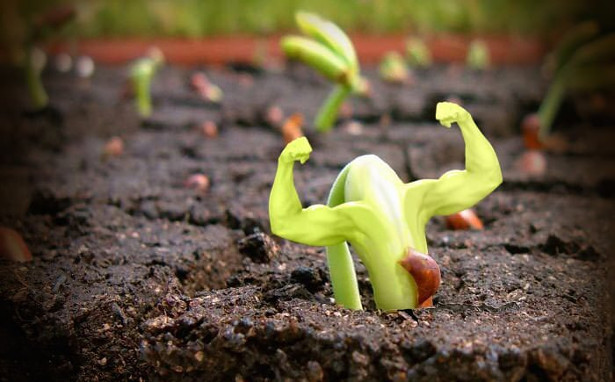 |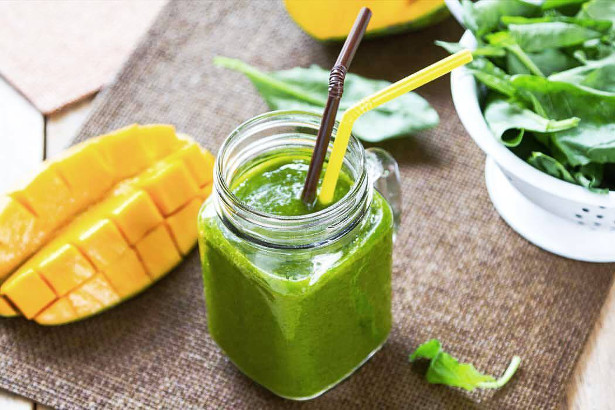 |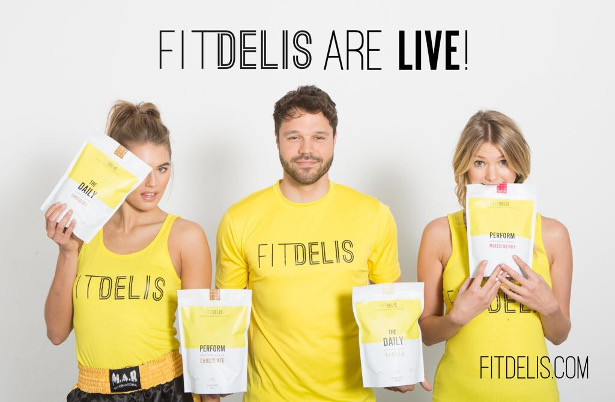 |

Good fortune to all – celebrity chefs celebrate Chinese New Year with Lee Kum Kee www.uk.lkk.com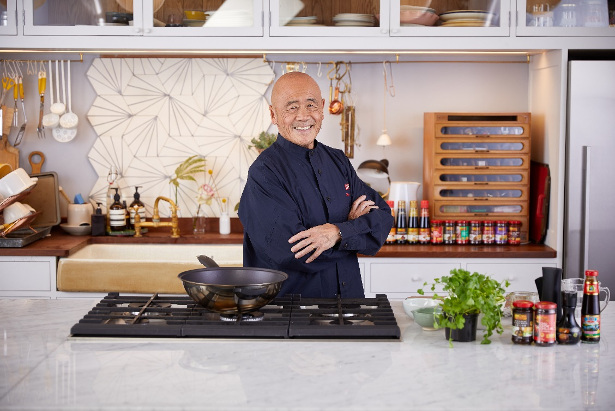 FACEBOOK | TWITTER | INSTAGRAM | YOUTUBE
It's time to dust off your chopsticks, dig out your wok and stock up on soy and oriental sauces as Chinese New Year 2018 is set to be bigger and better than ever before in the UK. Lee Kum Kee, the number one Chinese sauce brand in Hong Kong, used by Chinese families and chefs around the world, has partnered with some of its biggest fans – expert chefs Ken Hom, Jeremy Pang, Sandia Chang and Ping Coombes to create the ultimate collection of Chinese recipes, crammed with flavour and spice to brighten up your February.
Matched with beautiful photography and a nod to authentic Chinese food symbolism, the recipes include a variety of both traditional and modern flavours – with something for novice cooks, everyday foodies and the epicurious. The recipes feature Lee Kum Kee's store cupboard heroes, from their iconic Premium Oyster Sauce to their Chiu Chow Chilli Oil, as well as lesser known stars in the range. The four chefs have selected their favourite signature recipes made using the authentic Lee Kum Kee sauces that they simply couldn't cook without. Dishes range from the traditional Hong Kong style stir-fried squid and Chinese broccoli from Jeremy Pang to the Italian/Chinese fusion dish of Chinese spaghetti and meatballs created by Sandia Chang.
Lee Kum Kee is passionate about ensuring authentic Chinese cooking ingredients are available to everyone, including those in the UK – drawing on nearly 130 years of rich culinary heritage to help people around the world enjoy Chinese food at its most delicious. Lee Kum Kee has a proud history of creating top quality sauces made from the finest ingredients with careful attention to detail at every stage of production, which is why they have so many high profile chef fans.
Recipes by Ken Hom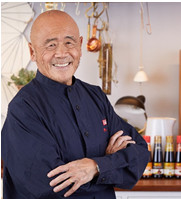 Ken Hom is a globally recognised celebrity chef, author and television presenter. In 2009 he was awarded with an honorary OBE for 'services to culinary arts', recognising his achievements and the impressive social and historical impact he made on the way the UK has 'adopted' Chinese cuisine.
Stir-fried Pork with Lee Kum Kee Black Bean Garlic Sauce; a classic: simple, homely, stir-fried dish with a savoury and pungent flavour. It's quick-to-cook and goes well with plain rice and any stir-fried vegetables.
Pan-fried Chicken on Crispy Noodles; delicious pan-fried chicken on crispy fresh egg noodles served with a light but luxurious sauce.
Stir-fried Cucumbers with Hot Spices; a quick-to-cook, simple, stir-fried cucumber side dish with chilli oil and ginger. A delicious, alternative way of cooking with cucumbers.
Recipes by Jeremy Pang

Chef Jeremy Pang has Chinese cuisine in his blood, coming from three generations of Chinese chefs. In autumn 2009, he established School of Wok in London, a mobile cookery school specialising in teaching Eastern cuisine to students in the comfort of their own homes. Over the years, Jeremy's expertise in the Chinese food industry has continued to gain wide recognition.
Pei Pa Tofu; a traditional and popular dish from Hong Kong, with a tasty mixture of prawns and tofu, served on a bed of pak chois.
Lemongrass and Sesame Steamed Sea Bass; a combination of aromatic Chinese and Thai flavours, this seafood dish has a fantastic balance of sweet, sour, savoury and salty.
Hong Kong Style Stir Fried Squid and Chinese Broccoli; a classic Hong Kong street food, packed with 'umami' flavours, using chilli, garlic, soy sauce, hoisin sauce and oyster sauce.
Recipes by Sandia Chang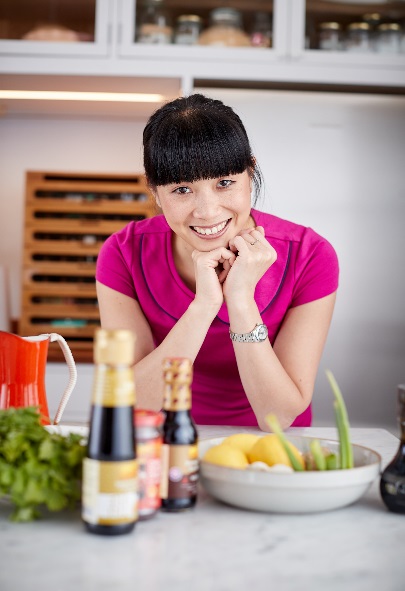 Sandia Chang has held positions in respected restaurants such as Roganic and Marcus Wareing at the Berkeley. Originally from California, Sandia is currently the personality and creative behind London's Bubbledogs and Kitchen Table.
Chinese spaghetti and meatballs; a Chinese take on an Italian classic featuring juicy but light pork meatballs and a real 'umami' flavour.
Lazy Mother's Oyster Noodles; a hearty and warming noodle dish using courgettes, chilli oil and oyster sauce. It's a simple, tasty and flavoursome noodle treat.
Chiu Chow Chilli Prawns; a joyful and aromatic dish featuring fiery chilli, a sweetness from the prawns and a sprinkle of coriander. Prawns also mean laughter in Chinese so this is a perfect Chinese New Year dish.
Recipes by Ping Coombes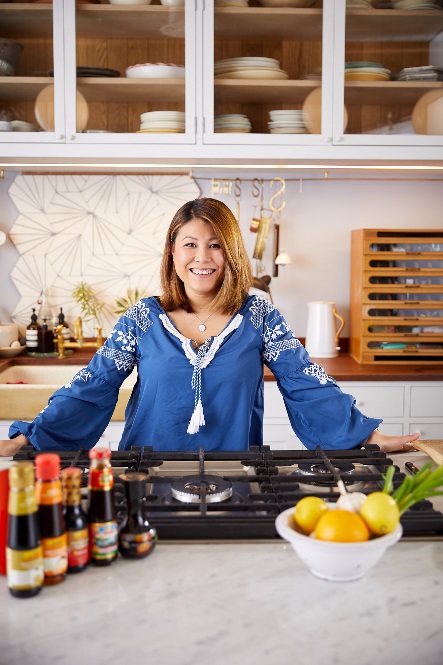 Chef Ping Coombes' Malaysian inspired dishes led to her becoming the winner of Masterchef 2014. Since, Ping has gone on to write a cookbook, stage her own pop up and run various street food classes. Currently, she is the executive chef at the pan-Asian restaurant Chi Kitchen.
Crispy Duck Jewelled Salad; a flavoursome and refreshing salad with lots of textures and rich duck, which is roasted in a honey and soy dressing before being tossed together with pak choi, edamame, mangetout and egg noodles in a tangy dressing.
Good Fortune Rice; a savoury rice dish flavoured with pork, dried shrimps, soy sauce, oyster sauce and sweet potato. Eating rice is essential for Chinese families as it represent good luck!
Peanut Butter Ribs; ribs smothered in a rich sticky, peanut butter sauce and sprinkled with chopped peanuts and spring onions.
Happy Chinese New Year from Lee Kum Kee!

Ken Hom's Pan Fried Chicken on Crispy Noodles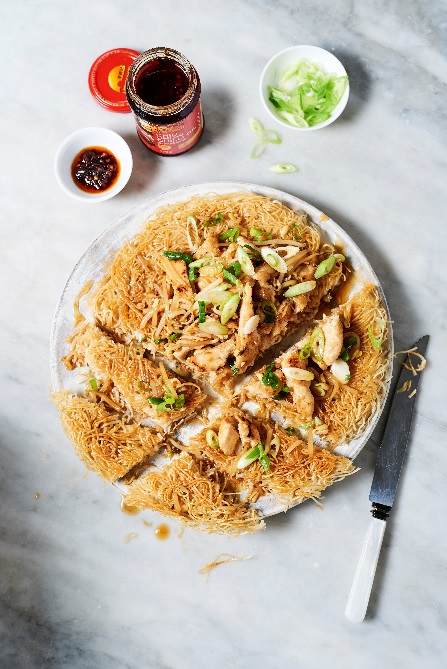 "This noodle dish is a great favourite of many dim-sum diners in Hong Kong and Canton. In fact, I love it so much I tend to order it whenever I can. Pan-fried so that thin, crispy fresh egg noodles are browned on both sides, and then served with a shredded chicken sauce, it makes a wonderful finale to any dim sum meal. As with noodles in general, this dish is enjoyable anytime and one can see people eating it throughout the day, not just after dim-sum.
It combines the crispy texture of the noodles with the softness and blandness of the chicken breasts. In this recipe the chicken is velveted, that is, coated with egg white and cornflour, to keep the meat moist and tender. The result is a comfort dish elevated to a simple culinary delight." – Ken Hom
Serves 4
Preparation time: 30 minutes
Cooking time: 25 minutes
Ingredients
• 225g boneless chicken breasts, skinned and finely sliced
• 225g dried thin Chinese egg noodles
• 2 tbsp. Lee Kum Kee Premium Oyster Sauce
• 1 tbsp. Lee Kum Kee Double Deluxe Soy Sauce
• 3 tbsp. groundnut or vegetable oil (for pan frying the noodle)
• 2 tbsp. groundnut or vegetable oil (for pan frying the chicken)
• 175g fresh bean sprouts
• 2 tbsp. shaoxing rice wine or dry sherry
• 300ml chicken stock
• 1 tbsp. cornflour mixed with 1½ tablespoons water
• 1 tsp. salt
• ½ tsp. freshly ground black pepper
• For garnish – 3 tbsp. spring onions, finely sliced
For the marinade:
• 1 egg white
• 2 tsp. cornflour
• 1 tsp. salt
• ½ tsp. freshly ground white pepper
Method
1. Combine the chicken, egg white, cornflour, salt and pepper in a small bowl. Mix well and leave in the refrigerator for at least 20 minutes.
2. Blanch the noodles for 2 minutes in a large pot of salted boiling water or accordingly to the package instructions. Drain them well.
3. Heat a large frying pan until it is hot, then add 1½ tablespoons of oil. Spread the noodles over the surface evenly, turn the heat to low and allow the noodles to turn brown slowly. This should take about 5-8 minutes.
4. When the noodles are brown, gently flip them over and brown the other side, adding more oil if needed. When both sides are browned, remove the noodles and keep warm.
5. Heat a wok until it is very hot and then add oil. When the oil is very hot, remove the wok from the heat, and immediately add the chicken shreds, stirring vigorously to keep them from sticking. When the chicken pieces turn white (this should take 2 minutes), quickly drain the chicken and all of the oil in a stainless steel colander set in a bowl. Discard the oil.
6. Clean the wok and reheat it over high heat. Now add the bean sprouts, rice wine, Double Deluxe Soy Sauce, chicken stock, salt, and pepper. Bring the mixture to boil and add the cornflour mixture. Bring it to a simmer again. Return the chicken to the sauce and give the mixture a few stirs. Pour this over the noodles, garnish with the spring onions and serve at once.
Ken Hom's Stir-fried Cucumbers with Hot Spices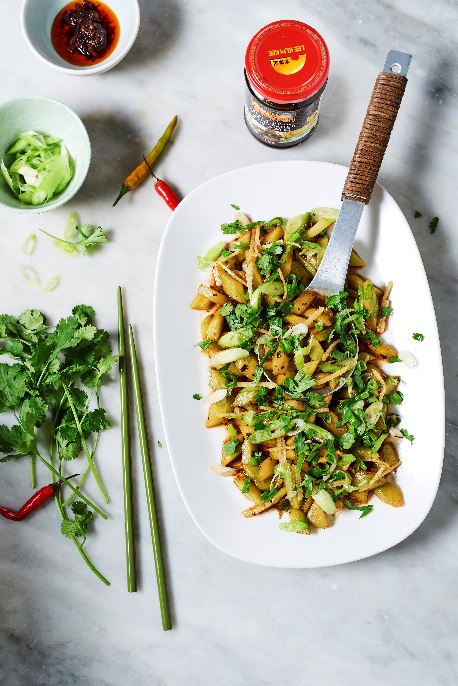 "This is a simple stir-fried cucumber dish inspired from my trips to western China. Once the ingredients are assembled, it is very quick to cook and the chilli oil and ginger contrast well with the cool, crisp cucumber. Once you get into the habit of cooking cucumbers, you will be delighted by their transformation into a greater tasting vegetable." – Ken Hom
Serves 4
Preparation time: 30 minutes
Cooking time: 5 minutes
Ingredients:
• 750g cucumbers (about 2)
• 2 tsp Lee Kum Kee Pure Sesame Oil
• 1 tbsp Lee Kum Kee Black Bean Garlic Sauce
• 2 tsp Lee Kum Kee Chiu Chow Chilli Oil
• 1 tbsp groundnut or vegetable oil
• 1 tbsp fresh ginger, finely chopped
• 2 tbsp spring onions, finely sliced
• 1 tsp salt (1 for marinating, 2 for cooking)
• ½ tsp freshly ground black pepper
• 2 tsp sugar
• 120ml water
• For garnish – chopped coriander
Method
1. Peel the cucumbers, slice them in half lengthways then use a teaspoon to remove the seeds. Cut the cucumbers into 2cm dice then sprinkle them with the salt and mix well.
2. Put the mixture into a colander and let it sit for 20 minutes to drain. This rids the cucumber of any excess liquid. When the cucumber cubes have drained, rinse them in water and then blot them dry with kitchen paper.
3. Heat a wok or large frying-pan over high heat until it is hot. Add the oil, and when it is very hot and slightly smoking, add the ginger and spring onions and stir-fry for about 30 seconds.
4. Add the cucumbers, Black Bean Garlic Sauce, Chiu Chow Chilli Oil, salt, pepper and sugar and stir for another 30 seconds until they are well coated with the spices and flavourings.
5. Add the water and continue to stir-fry over a high heat for 3-4 minutes until most of the water has evaporated and the cucumbers are cooked. At this point, add the Pure Sesame Oil and garnish with coriander. Serve immediately.
Ken Hom's Stir-fried Pork with Lee Kum Kee Black Bean Garlic Sauce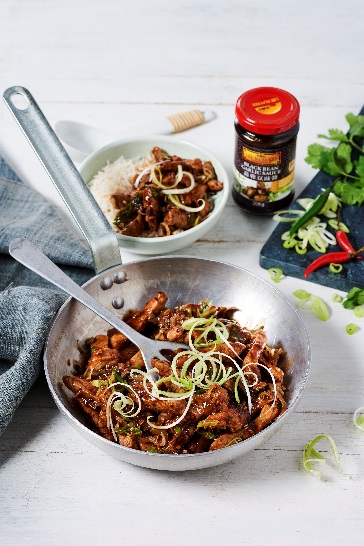 "Pork goes particularly well with black beans, the salty and pungent flavour is so distinctively southern Chinese Cantonese. This simple, homely, stir-fried dish is one I often ate as a child. Sometimes my mother would vary the taste by adding chopped chilli for an extra spicy touch. It is very quick to cook and goes well with plain rice and any stir-fried vegetables." – Ken Hom
Serves 4
Preparation time: 10 minutes, plus 20 minutes marinating time for the pork
Cooking time: 10 minutes
Ingredients:
• 450g lean pork
• 3 tbsp Lee Kum Kee Black Bean Garlic Sauce
• 2 tsp Lee Kum Kee Double Deluxe Soy Sauce
• 1 tbsp Lee Kum Kee Pure Sesame Oil
• 1 ½ tbsp groundnut or vegetable oil
• 3 tbsp spring onions, finely chopped
• 1 tbsp shallots, sliced
• 1 tsp caster sugar
• 1 tbsp chicken stock or water
• For garnish – sliced spring onion
For the marinade:
• 1 tbsp Lee Kum Kee Double Deluxe Soy Sauce
• 2 tsp Lee Kum Kee Pure Sesame Oil
• 1 tbsp. Shaoxing rice wine or dry sherry
• 1 tsp cornflour
Method:
1. Cut the pork into thin slices 5cm (2 inch) long. Put the slices into a small bowl and mix them well with the Shaoxing rice wine or dry sherry, soy sauce, sesame oil and cornflour. Let them marinade for about 20 minutes.
2. Heat a wok or large frying-pan until it is hot. Add half of the oil and when it very hot and almost smoking, lift the pork out of the marinade with a slotted spoon, put it in the wok, and quickly stir-fry it for about 2-3 minutes. Then transfer to a colander set on a bowl.
3. Wipe the wok clean, re-heat it and add the rest of the oil. Then add the spring onions and shallots. A few seconds later add the rest of the ingredients except the sesame oil. Bring the mixture to a boil and then return the pork to the wok or pan.
4. Stir-fry the entire mixture for another 3 minutes and then drizzle with the remaining sesame oil. Transfer onto a platter, top with spring onions and serve.
Premium Oyster Sauce


RRP £2.75, 255g – available from all major supermarkets
• The first and original oyster sauce in the world
• Over a hundred years of craftsmanship on making oyster sauce
• Only quality, matured and fresh oysters are selected
• Rich and smoky oyster taste and aroma
• Thick and smooth, not lumpy
• Thickens sauces, brings out the umami of all ingredients, enriches a dish colour and appearance and enhances flavour
• Perfect for chicken pies, stews, paella, risotto and stir-fried rice
Chiu Chow Chilli Oil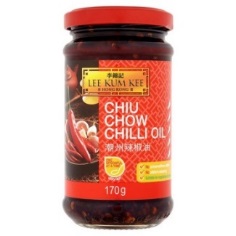 RRP £2.90, 170g – available from all major supermarkets
• Made from finest chillies, peppers, garlic and spices, packed with aromatic aromas
• Half chilli oil and half chilli flakes
• Ideal for a variety of dishes, adding an enhanced aromatic taste and a spicy kick
• Perfect for dipping, dumplings, dim sum, stir fries, noodles, dressings, salads
Premium Light Soy Sauce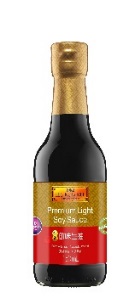 RRP £1.20, 150ml – available from all major supermarkets
• Naturally brewed
• Savoury, strong umami flavour
• Enhances umami taste of dishes and cooking
• The ideal seasoning for fried rice and stir-fry dishes, marinating, curry, dressing for cold dishes including salads
Premium Dark Soy Sauce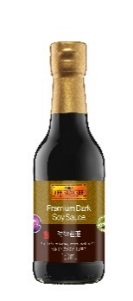 RRP £1.20, 150ml – available from all major supermarkets
• Naturally brewed
• Sweeter taste than light soy sauce, less savoury with caramelised tones
• Adds dark brown colour to the dish including braising and casseroles, marinades and stir-fried noodles
Double Deluxe Soy Sauce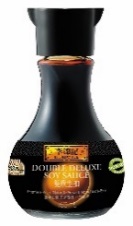 RRP £1.70, 150ml – available from Tesco
• Naturally brewed
• Double fermented light soy sauce which provides a stronger, richer soy aroma and flavour
• A tasty seasoning for stir-fried beef fillet cube, pan-fried king prawns, steamed fish, stir-fried noodles, salad dressings, salted caramel
• Gold winner, The Grocer Food and Drink award 2010
Sweet Soy Sauce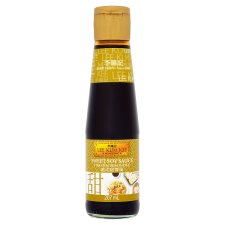 RRP £2, 207ml – available from Tesco
• Sweet and aromatic – the taste of Hong Kong
• Great for dressing or dipping – perfect for dim sum and rice
Oriental Sesame Dressing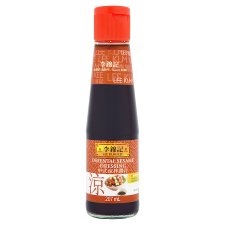 RRP £2.30, 207ml – available from Tesco
• A special blend of soy sauce, vinegar, sesame oil with a hint of chilli and garlic
• Ideal for use in salads to give an oriental savoury twist or as a seasoning sauce for noodles, dim sum and dumplings
Hoisin Sauce

RRP £1.89, 210ml – available from Tesco
• Can be used as a dressing on crispy aromatic duck and as a stir fry sauce in many Chinese classics such as Kung Pao Chicken
• Also great as a dip and a marinade for ribs and roasts
Chilli Garlic Sauce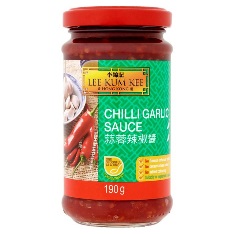 RRP £1.89, 190ml – available from Tesco
• Made from salted chillies and minced garlic
• Provides a savoury hot sauce for stir-fries
• Can be used with all meats and seafood
Black Bean Garlic Sauce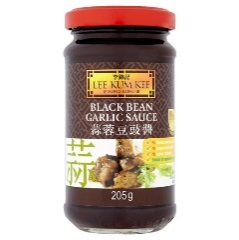 RRP £1.89, 205ml – available from Tesco
• Made from specially selected chillies and fermented broad beans
• Has a mild spiciness, perfect for stews and stir-fries
Local Boxer Cory Bowler Gears Up for Success in 2018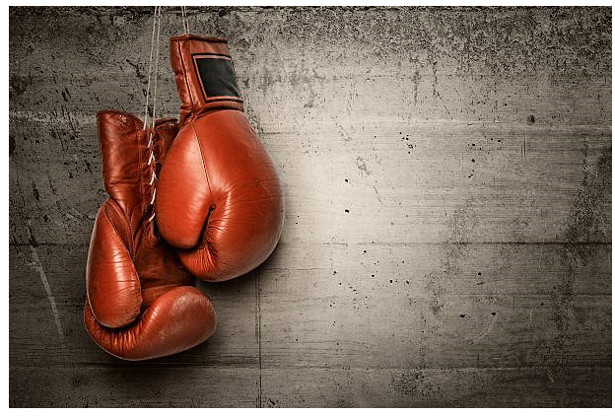 Derbyshire-based Boxer Aiming for ICB Championship and Beyond in Forthcoming Year
A picture containing floor, indoor, building, wallDescription generated with very high confidence
Promising amateur boxer, Cory Bowler, spoke today about his boxing ambitions for the forthcoming year as he looks forward to his first title fight in May. Bowler, 28, who is based in Heanor in Derbyshire will face Jack Godfrey at Rollerworld in Derby on Saturday 12th May to challenge for the ICB Midlands Area Cruiserweight title.
Bowler, who is sponsored by DSR Tax Claims, told of his renewed boxing ambitions after he won his debut fight under the EBF umbrella against Joe Brailsforth in July last year. Expressing his hopes for victory in May, Bowler then intends to defend that ICB (Inspire Championship Boxing) title at Nottingham's Motorpoint Arena in July. He stated that "It will be like a dream come true to fight at such a special venue in front of 4,000 people – having seen fights by champion boxers like Carl Froch, to step into that ring is an honour that many boxers don't get to achieve in their careers". He added that the help and support he gets from sponsors like DSR Tax Claims is instrumental to his success, both in helping him to train at his peak as well as gaining him valuable promotion.
Sponsor and tax expert David Redfern of DSR Tax Claims stated that "It's great to see Cory back in action and I know he is going to make us proud in May. DSR Tax Claims are always proud to be able to contribute to our local community, so to be able to help budding sport stars like Cory is a real privilege". Tickets are available for May's event in Derby and the main boxing event begins at 7pm.
Modern meets Traditional with The Albion Bath Company
At first glance, a freestanding bath may seem like something best suited to a traditional bathroom scheme. However, the Albion Bath Company are a perfect example of how a beautifully designed tub can work in a whole range of styles, from the classic to the contemporary.
The freestanding bath is a staple of a traditional bathroom, but as more and more people move towards contemporary schemes, they are being found in a much wider range of decor. Here, the Albion Bath Company looks at how each and every bathroom can benefit from the luxury and style of a freestanding tub.
Traditional
When it comes to the traditional bathroom, choose a classically inspired free-standing bath with generous dimensions. If the room layout allows, place the tub towards the centre of the room and, to be really creative, position the tub so you can view one's estate while bathing!
However, many of these spaces are not as grandly proportioned – especially when it comes to older houses. Tubby baths from Albion are short and compact while still being deep enough to for a truly satisfying bathing experience even in a small space. Plan carefully and even a small country cottage bathroom can be beautiful, functional and luxurious.
Contemporary
If you've got your heart set on a more contemporary look, you don't have to abandon the dream of a freestanding bath. Albion have a collection of baths with a more modern feel, focusing on crisp, clean lines to help you create a stylish and practical scheme.
One way to create a contemporary, up to date scheme to incorporate a bath in a bold colour. We've seen customers combine a brightly coloured bath with a feature wall for a statement look, while others make a statement by making a metallic bath the star of the show.
No matter what kind of bathroom you're imagining, the experts at The Albion Bath Company are always on hand to advise you on the perfect product to help you make it a reality.
Zodiac Nautic Introduces Brand Tagline: "Keep Exploring"
——————————————————————————–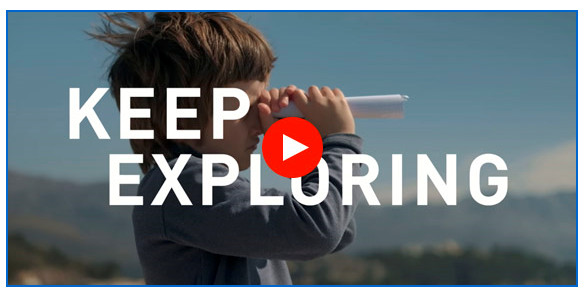 Zodiac Nautic, the world leader in inflatable products and services for boating with more than a million customers, unveils its brand tagline today at the 2018 Miami International Boat Show: "Keep Exploring". This tagline is supported by a film that celebrates adventure and boaters worldwide.
"Keep Exploring" builds on Zodiac's 120-years heritage and its mission to make every moment on the water an unforgettable adventure. "Keep Exploring" reflects our commitment to this mission and supports Zodiac Nautic's ambition to reinvent boating, in terms of both products and services" said Zodiac Nautic CEO Dominique Heber-Suffrin.
With a Zodiac boat, you have a steadfast companion for all your escapes, always at your side while navigating waters all around the world. It will be there to escort you safely, no matter if you are an expert captain or a first-time boater. Fulfilling all of your passions on the water, Zodiac boats are multipurpose, fun and accessible.
Made for true adventurers, Zodiac boats have a sterling reputation with professionals and amateur boaters alike, who rely on their exceptional marine qualities and all-time practicality.
About Zodiac Nautic
With a history of unrivalled experience, Zodiac Nautic's origin is closely tied to major innovations in the sector of inflatable boats. Today we are the world leader in marine inflatable products and services. Present in more than 50 countries around the world, Zodiac Nautic and its 1 600 dealers will put their expertise at customer service.
Please see here for more information: www.zodiac-nautic.com
Industry guru and PlayAPI Founder Ted Owen
campaigns for the value of eSports to be brought
to a global stage at the Paris 2024 Olympics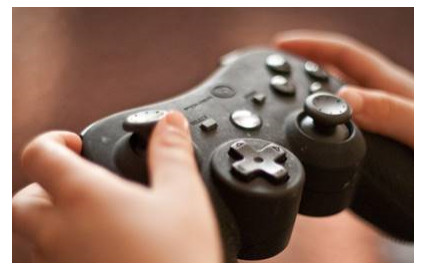 Ted Owen, the father of eSports, is one step closer to seeing video gaming featured as an Olympic sport. Having been one of the trailblazers to galvanize the base behind the now multi-billion- dollar industry of eSports, Owen has been working diligently toward achieving this moment for nearly two decades, with outlets like Bloomberg.com recognizing him as "a pioneer of the video gaming industry." In fact, Paris intends to include eSports in the 2024 Olympic Games—a development that underscores Owen's many achievements.
The potential introduction of eSports offers the Olympic Movement a game-changing activity to fulfill its own Charter that "the practice of sport is a human right". Whilst many Olympic sports favor young athletes who spend a lifetime preparing with a specialist regime in a national athletic organization, eSports offers a potential democratization and broader participation in being short- listed to participate. PlayAPI's Ted Owen emphasized that, "whilst traditional athletic events may involve at most several hundred athletes being shortlisted for a particular event, eSports could potentially involve millions of individuals competing for a spot on their 2024 eSports national Olympic team".
Between 1993 and 2017, serial video game entrepreneur Owen launched several innovative companies. An early venture Owen, Diaz & Actshul financed several early stage companies in the video game industry such as 3DO and Spectrum Holobyte which gave Owen an entrée into understanding the complexities of the industry and first-mover insights into how to grow user participation.
Not content with investing and advising Owen also launched several groundbreaking ventures. Game Dealer (which led to UGO) and Professional Interactive Entertainment Inc. which became Global Gaming League (GGL), the World's first professional online gaming community. Some of GGL's many achievements were to incorporate an eSports event into The Gravity Games and broadcast play-by-play coverage of the eSports scene and community through GGL's media division, Epileptic Gaming (a precursor to Twitch), all aiming at making e-sports more accessible to the mainstream. During his time as CEO of Global Gaming League, Owen made a name for himself in the video gaming community leading to his latest endeavor – PlayAPI – which has the capability to create and maintain fair play between global eSports participants.
Owen's campaign to bring competitive eSports to the Olympics began over a decade ago, in 2006, when he participated in talks initially with the International Olympic Committee (IOC) and then the Chinese government to introduce video games as a sport during the 2008 Summer Games in Beijing with a Global Gaming League Exhibition event being held prior to the Games. Although the idea was slow to catch-on, with the rapid rise in competitive gaming and popularity of eSports (some 680m streams of video games were watched in the past year alone), officials on reflection are now giving credence to what Owen has been suggesting all along.
"I don't want to say 'no' from the beginning. I think it's interesting to interact with the IOC, with them, the e-sports family, to better understand what the process is and why it is such a success," the co-president of the Paris Olympic bid committee, Tony Estanguet, told the AP. PlayAPI's Ted Owen commented," eSports offers the Paris Olympics the ability to break new ground in becoming a truly global phenomenon in 2024. Handled correctly, eSports can provide a truly global, fair platform for everyone to compete in – what more could the IOC and Paris hope for in meeting the aspirations of the Olympic Charter"
Owen's influence on the largest entertainment form in the world both predicted and contributed to what is now the largest sport in the world: e-sports. He has again positioned himself as an entrepreneur to watch now and in the years leading up to the 2024 Olympic Games in Paris.
Irish Beauty Samantha Mumba to present an Award at The Toscars in Hollywood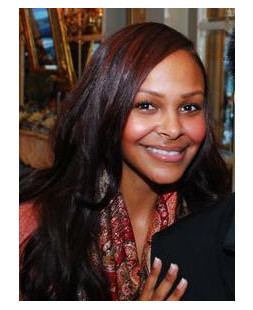 Brits in LA are excited to announce that comedian and actress Lucie Pohl will host this years Toscars. Lucie is known for her outstanding work in Red Dwarf XI, Showtime's Homeland and Fantastic Beasts and Where to Find Them. With 5 stars reviews for her sold out comedy shows Lucie is bound to create some belly laughs at the Awards.
This year the awards presenters are a beautiful fusion of Brits and Americans who are geared up to hand out golden fists as the coveted awards, such as Best Whactress and Best Whactor. Sleepy Hollow's Janina Gavankar will be joining the delightful line up that includes 9-1-1's Oliver Stark, Mark 'Rhino' Smith who stars alongside Idris Elba in the new film "Yardie", Irish Beauty Samantha Mumba, Andrea Gabriel known for "Twilight" and "Lost", Arrow's Jimmy Akingbola, D.J. 'Shangela' Pierce currently competing on RuPaul's Drag Race All Stars 3, Roger Davies who is the lead in JJ. Abrahms The Cloverfield Paradox alongside David Oyelowo in and finally a welcomed visit from Wonder Woman!
The Oscars are in March, but a few days before that on February 28th, Brits in LA's 11th annual Toscars will be held in Hollywood. The brainchild of actor Craig Robert Young and Eileen Lee. This affectionate, spoofy homage is based around this year's Oscar nominations for best movie.
In just three weeks parodies of each of the Oscar-nominated films are judged by over 150 members at the Whacademy.
Past presenters and hosts have included Joshua Jackson (The Affair) Skeet Ulrich (Riverdale), Academy and Golden Globe nominee Eric Roberts, Alex Newell (Glee), Candis Cayne (Dirty Sexy Money), Craig Robert Young (The Last Ship), Jai Rodriquez (Queer Eye), Brianna Brown (Dynasty), Bai Ling, Sean Maguire (Once Upon a Time), DJ Paul Oakenfold, Hakeem Kae-Kazim (Dynasty), Luke Evans (Beauty and The Beast, The Alienist), Rex Lee (Entourage, Young and Hungry), Janina Gavankar (Sleepy Hollow), Emmy Winner Bruce Vilanch, Brit Award Winner Siobhan Fahey (Bananarama), Bradley Walsh (Law & Order: UK) and the BAFTA winning comedian Jim Tavaré.
The Toscars are supported by Cole Haan, Final Draft, Beltran Brito Immigration Attorneys and Peroni.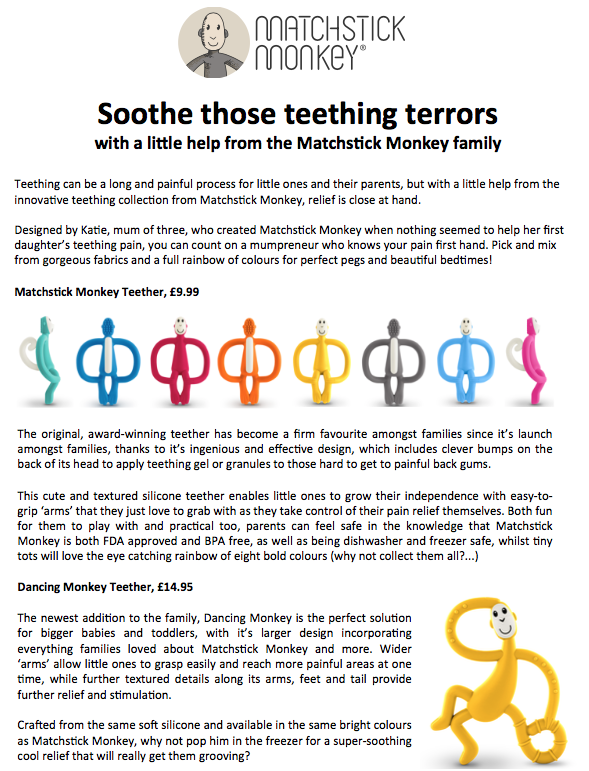 With these hyper-real hooks from the National Theatre Bookshop, you'll always have a hand to hold…your things.
Available in both Bestow and Grab form, these unique hangings double as hooks, shelves and art.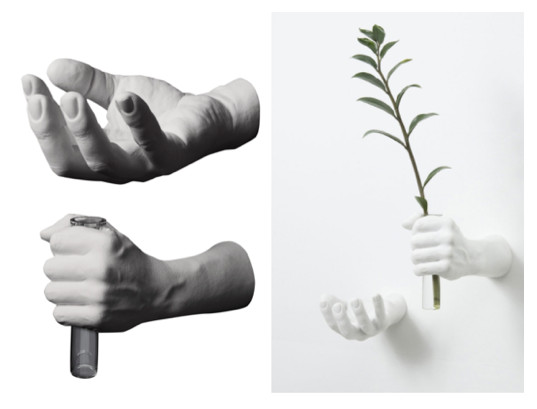 Grab (top), Bestow (bottom) – £90 each
Available at the National Theatre Bookshop: shop.nationaltheatre.org.uk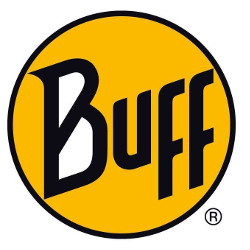 BUFF® HEADWEAR NEW FOR SPRING 2018 ! www.buffwear.co.uk
FACEBOOK | TWITTER | INSTAGRAM
Buff leading multi-functional head and neckwear brand, BUFF
To get the most out of the good weather while staying protected from the sun, BUFF are launching their brand new Cap Collection this April, designed for outdoor activities and daily use. Offering running caps, bucket hats, truckers…the new BUFF Cap Collection includes a wide array of nearly 100 different designs and 20 unique styles suitable for all outdoor activities.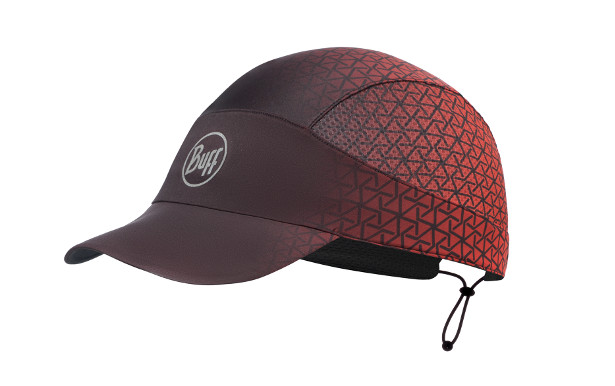 Jazz up your garden this spring and be sure to make all your friends green with envy.
With Flying Tiger, glam gardening is a thing of the future and we can't wait to get our green fingers going.

Available From Flying Tiger Stores Nationwide – gb.flyingtiger.com

NEW Amber Ointment
a treasure from the Baltic Sea…
Baltic amber is unique to the southern shores of the Baltic Sea and is steeped in Polish medicinal tradition. Its healing and warming properties have been sworn-by for centuries and used in ointments, balms and tinctures – even in jewellery claiming to relieve pain.
The ointment contains minerals such as silica, magnesium, iron, calcium and potassium, as well as organic compounds combined with iodine, volatile substances and resin acids which are all believed to have a positive influence on our health.
Baltic amber also contains up to 8% succinic acid, a bio-stimulant which activates cell metabolism and shows anti-inflammatory and detoxifying properties. Succinic acid is also found in various food ingredients including gooseberries, apples, grapes and turnips. However, Baltic amber contains a thousand times more succinic acid than even rhubarb stalks, the food richest in the acid!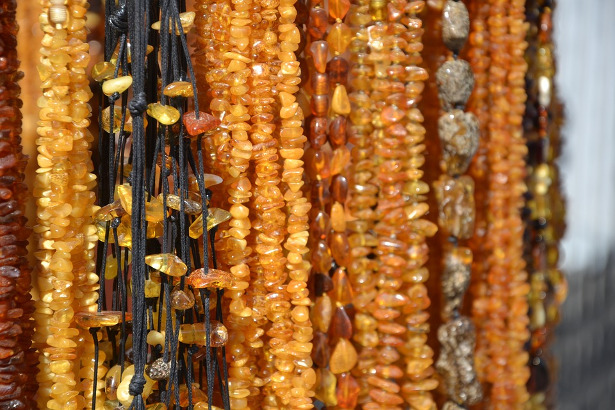 Beneficial for massage and after exercise, Amber Ointment can be applied several times a day to joints and muscles. Terpenes, found in Baltic amber in large quantities, have warming abilities which help to loosen up muscles around the joints as well as improving blood circulation. They also have the ability to stimulate sensory nerve endings, therefore extending blood vessels and increasing skin blood flow, which can be beneficial in pain reduction.
Free from artificial colours, preservatives and parabens, Amber Ointment is also an effective moisturiser and is nourishing and soothing for the skin.
Now available in the UK, Amber Ointment (35g) costs £6.99 and is available from www.healthy2u.co.uk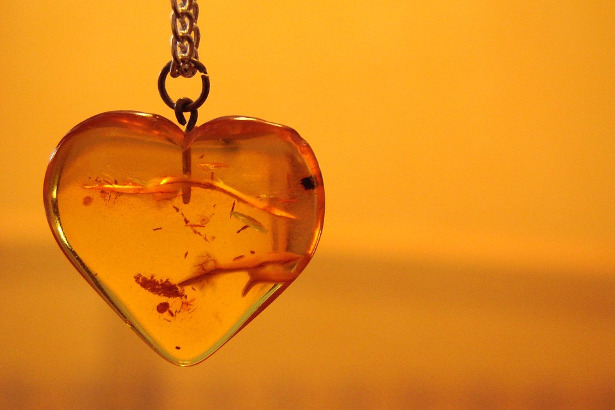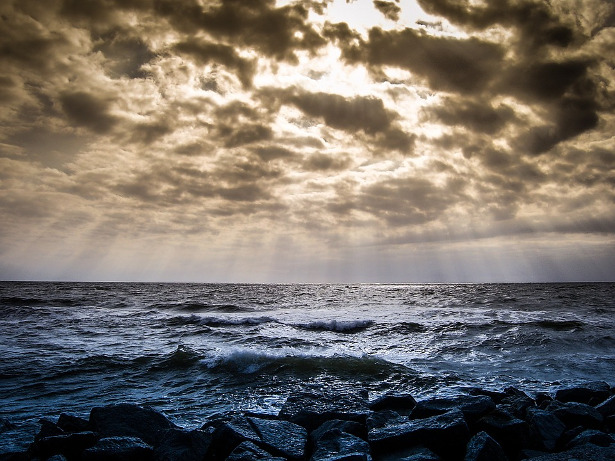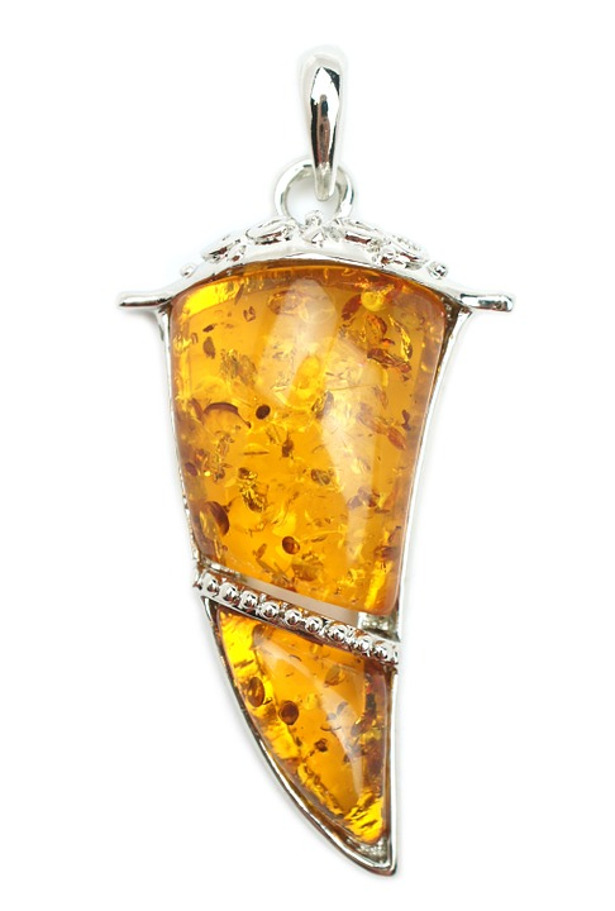 Tell a Story with Classical Pieces from Shimu
Classical Chinese furniture has a timeless appeal that never goes out of style. Steeped in tradition and admired for its elegance and beauty, these time-honoured pieces instantly evoke feelings of peace and calm.
Shimu's signature range of traditional Chinese furniture is handcrafted from reclaimed elm and includes reproductions from China's golden age, as well as contemporary designs inspired by the same period. From larger pieces of furniture to accessories, there are a huge range of products to choose from, meaning any room in the home can benefit from a hint of timeless Chinese style.
One of the most fascinating things about Chinese furniture is the tradition and history behind it. Many of Shimu's classical pieces have a story which will fascinate your guests and add an extra dimension to their beauty.
The two pieces above are fantastic examples of this. The Square Daybed Table in Warm Elm (above left) is based on the original design of Chinese daybeds, reduced in size to fit into today's modern homes. Daybeds were used in Chinese homes as seating during the day and for sleeping on at night. They were often made with solid wooden frames but with either rattan or woven top panels to add comfort.
And who could ignore the beautiful, intricate designs of the Black Lacquer Alter Table (above right)? Again, this has been made smaller and more practical for modern western homes, but still retains the beautiful style and carvings of the original pieces. Chinese altar tables were not only used for holding offerings to ancestors, but also as more general surfaces to display flowers, vases or other prized possessions.
For the more romantic amongst us, take a look at these classic Chinese wedding cabinets. Traditionally, these large cabinets or armoires were presented as part of a bride's wedding dowry. The contents of the cabinet – fabrics, clothes and silks, also formed part of the dowry. Just like these stunning reproductions, the cabinets were usually in either red or black lacquer and decorated with large, circular brass plates.
Last but certainly not least, Shimu's collection of Apothecary chests are certainly not to be missed, combining stunning traditional design with practicality for the modern home. Multi drawer medicine chests were used by apothecaries and pharmacists throughout China, and were ideal for holding herbs and other remedies. The larger ones were referred to as 'hundred eye chests' due to the multitude of drawers.
All of these treasures and more can be found within Shimu's classical collection. Their passionate team of experts are always on hand to help you fully appreciate the centuries of tradition and love behind every piece.
Jazz up your garden this spring and be sure to make all your friends green with envy.
With Flying Tiger, glam gardening is a thing of the future and we can't wait to get our green fingers going.

Available From Flying Tiger Stores Nationwide – gb.flyingtiger.com
With a third of the UK population identifying as 'flexitarian', supermarkets and restaurants across the UK are bolstering their vegetarian and vegan ranges amid signs that plant-based eating is becoming increasingly mainstream.
In response to increasing market demand, Tesco, Waitrose, Sainsbury's, Ocado and Asda have all announced vegan range launches since the start of the year, but as Planet Organic has thousands of vegan products, its next logical step was to create a vegan-exclusive shop where consumers can easily shop thousands of vegan products.
Since its first store opened in 1995, Planet Organic has been providing choice to consumers with free-from needs and dietary requirements, and it estimates that at least 70 per cent of its customers follow a defined diet. Early results from across its London stores and online at PlanetOrganic.com, show that sales of vegan food have soared this year – a trend experienced across the retail sector.
Formex Swiss Watches are excited to announce talented British surfer Reubyn Ash as a new Brand Ambassador. Reubyn is the current English open surfing champion and two-time European Champion.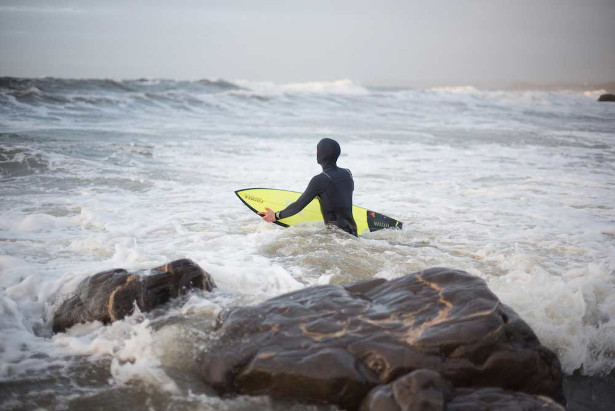 Growing up in Cornwall in a family of surfers, Reubyn started surfing with his father when he was only a toddler. So it was no surprise that by the time he was 18 he was English and British champion in every category from the under 12's to the open division. He also became European junior champion in the under 14 and under 18 divisions.
It was around this time that he started to develop his aerial act and he is now seen by many as the best aerialist in Europe, pushing himself to go harder, faster and higher each time he goes out. He invented a manoeuvre called "a front side backflip 540 aerial" which is as impressive as it sounds. He is a member of the British team set to compete in the run up to the 2020 Tokyo Olympics where surfing will be included for the first time.
Last year Reubyn added a second English Open Surfing Champion as well as UK Pro Surfing Tour Champion to his many titles. And to round off a great year he qualified as a lifeguard and surf coach and then opened his own surf school in his beloved Cornwall enabling him to share his passion for the sport.
"It is important to me to break boundaries and take risks in the pursuit of my sport," said Ash, "and to be involved with a company like Formex who do the same with the design and development of their incredible watches is fantastic."
Formex Watches are designed to withstand challenging environments making them perfect for extreme sportsman. They are completely Swiss designed and made; a fusion of high performance materials such as stainless steel, titanium grade 2, ceramic, carbon-fibre and very reliable Swiss Made movements. One of the most unique aspects of a Formex is its patented case suspension system. Inspired by the world of high performance bikes and racing cars, this cushion concept protects the watch movement from strong impacts or vibrations and makes the watch incredibly comfortable to wear.
The Formex name is a combination of the two French words "forme extrème" meaning extreme fitness or sport and the unique shapes and designs developed by the brand. These indestructible watches, arguably the most affordable high-end watches ever made, are sold exclusively online through their website https://www.formexwatch.com. One of the main reasons for the competitive pricing is that Formex eliminated retail margins, when they moved to a direct-to-consumer business model in 2016, effectively cutting their prices in half and transferring this added value entirely to their customers. Formex offer all-inclusive pricing, a free return policy, an extended warranty and an Augmented Reality App that lets you try on the watches virtually on your wrist.
Raphael Granito, Formex CEO, said of the partnership, "We are thrilled to be teaming up with Reubyn. He embodies exactly what we at Formex are all about with our dedication to speed, precision, mechanics and adrenaline. Surfing is one of my passions and to have a such an exciting and innovative surfer as part of the Formex family is inspiring."
Watch the video with Reubyn Ash here: https://www.formexwatch.com/en/formexworld/reubyn-ash/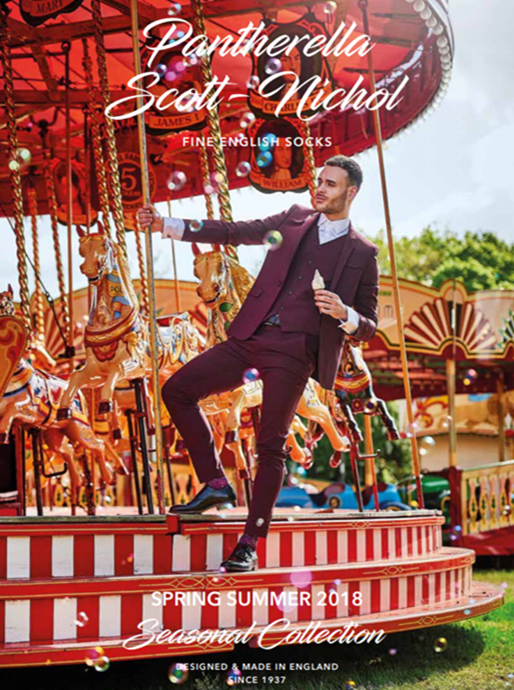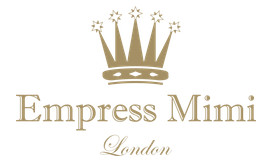 FACEBOOK | TWITTER | INSTAGRAM
If you are looking for the perfect gift for your wife, girlfriend or significant other, look no further.
The Empress Mimi Lingerie Subscription box (www.empressmimilingerie.com) is a beautiful box filled with a set of lingerie and a variety of accessories such as kimonos, negligees and jewellery.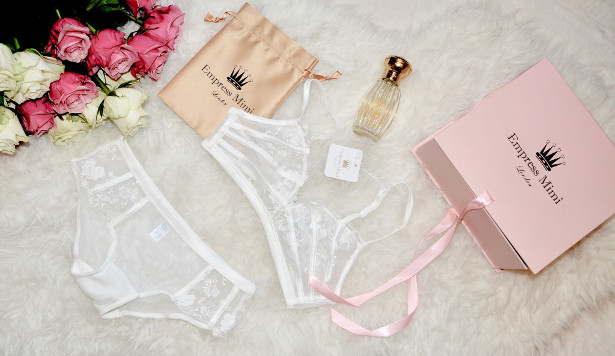 Subscriptions start from £25 per month and go up to £70 for a box including a full set of lingerie and accessories. This newly launched Lingerie Subscription Box delivers a set of deliciously daring lingerie straight to your door with Free Shipping & Returns within the UK and hassle-free cancellations, making this a risk free Valentines Gift that keeps on giving all year long!
Empress Mimi is a unique subscription box where you get a full set of lingerie including bra, panties, the occasional bodysuit and silky sexy pyjama's all wrapped in a luxurious box with a variety of add-on accessories including nipple tassels, whips, blindfolds and kimonos delivered straight to your door every month.
Created by female entrepreneurs and avid lingerie wearers, this is lingerie like you have never seen before. Designed for comfort and fit and made for seduction and bed-time glamour, this box has quickly become a favourite amongst Instagrammers, bloggers and social media influencers for its fashion-forward designs, and self love messaging.
Carefully wrapped in a custom box with specially created illustrations and 'love letters' to the receiving empress, Empress Mimi makes Valentine's day come every month and makes the woman in your life feel like a goddess.
The Australasian Timber Flooring Association has launched a fantastic new website helping the general public with all their flooring needs and also giving them some fantastic flooring inspiration.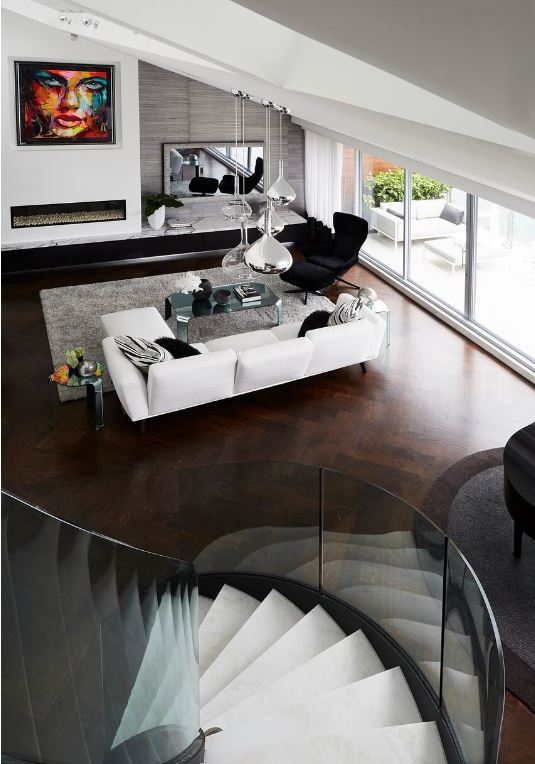 New Packaging Launch Prepares WUJU Hot Sauce for Mass Market Growth Bernardsville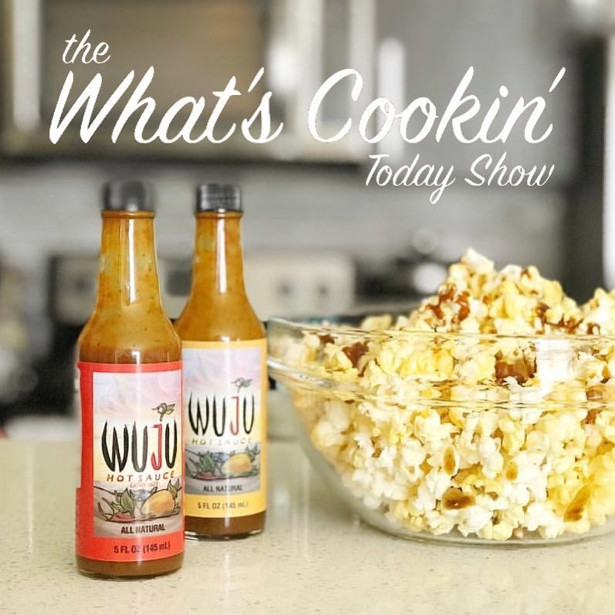 FACEBOOK | TWITTER | INSTAGRAM
In 2017 WUJU Hot Sauce grew from artisanal brand with a cult following to being carried in 4 out of the top 5 US based supermarkets in select stores and regions.
WUJU Hot Sauce is a modern day success story. Fresh out of college, Lawrence Wu created a hot sauce that he believed could be the next iconic condiment. It was his goal to create not just a spicy hot sauce, but a delicious blend of exotic spices that can add flavor to every meal from sunrise to sunset. After perfecting his recipe, Wu set out on the internet to build his brand. Engaging thousands of Reddit users to try his delicious recipe and give him honest feedback, Wu launched WUJU out into the world to truly phenomenal acclaim. In 2015, Wu ran a wildly successful Kickstarter campaign, which fueled WUJU's early days. Today WUJU Hot Sauce is available in some of the country's largest chains across the country.
True to its artisanal roots, WUJU Hot Sauce's first label was created by Wu's sister. Wu loves the original label, but because they are beginning to see an uptick in mainstream demand, Lawrence decided WUJU needed to expand upon its roots. Lawrence hired QNY Creative, who have worked with behemoth brands like Levi's and Ferrari, to design brilliant new packaging for WUJU Hot Sauce. WUJU Hot Sauce's original logo was inspired by a photo of Lawrence's friend Cody looking out into the sunset. Wu lost Cody to cancer several years back, but his positive outlook and bravery in the face of the horrible disease remain core inspirations for Wu in his own life and business. WUJU Hot Sauce's new packaging design fully integrates Cody's sunset into the logo and package design and also includes all of the labeling requirements to support mass distribution.
"I'm really happy with our new packaging," says WUJU founder Lawrence Wu, "WUJU is now ready to take the mainstream marketplace by storm."
WUJU Hot Sauce is available for purchase in select Whole Foods, Safeway, Kroger, Albertsons, Central Market and in natural food stores nationwide as well as online on Amazon and wujuhotsauce.com. WUJU Hot Sauce is available in 5 oz. bottles in original and extra hot and can be purchased in a single bottle or packages of 6 or 12. Suggested retail for one 5oz bottle is $4.99.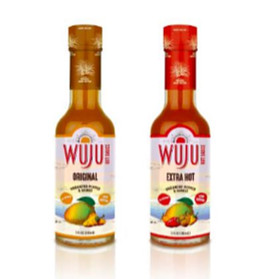 In remembrance of Lawrence's dear friend Cody who lost his life after a fierce battle with cancer and for his mother who is currently battling cancer WUJU Hot Sauce helps fund, support and provide hot sauce for Cook for Your Life's Hope Lodge Program cooking classes and dinners created for people touched by cancer.
About WUJU Hot Sauce
Founded in 2014 by Lawrence Wu, WUJU Hot Sauce is a thai-inspired hot sauce made with 16 all natural ingredients including spices and flavors like agave nectar, mango, curry, and more. WUJU is now available for purchase in select Whole Foods, Safeway, Kroger, Albertson, Central Market and in natural food stores nationwide as well as online on Amazon and wujuhotsauce.com. Find your store on the WUJU Hot Sauce Store Locator. WUJU Hot Sauce is available in 5 oz bottles in original and extra hot. WUJU Hot Sauce donates a portion of profits from each bottle to support cancer patients and their families. Learn more at wujuhotsauce.com.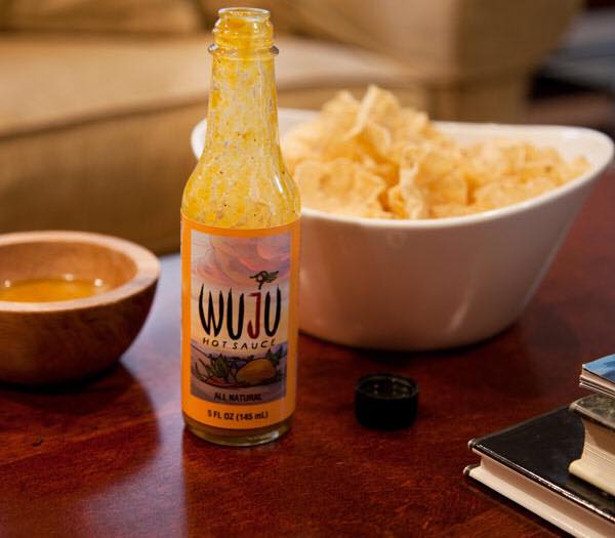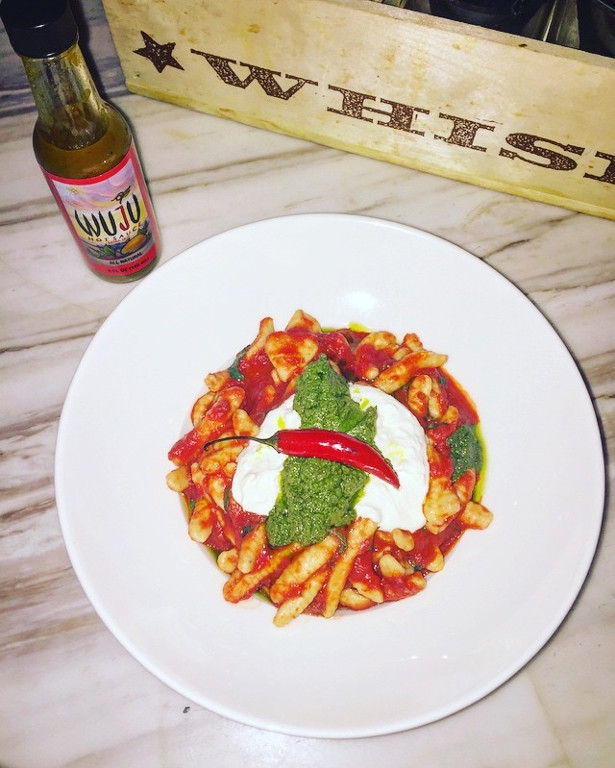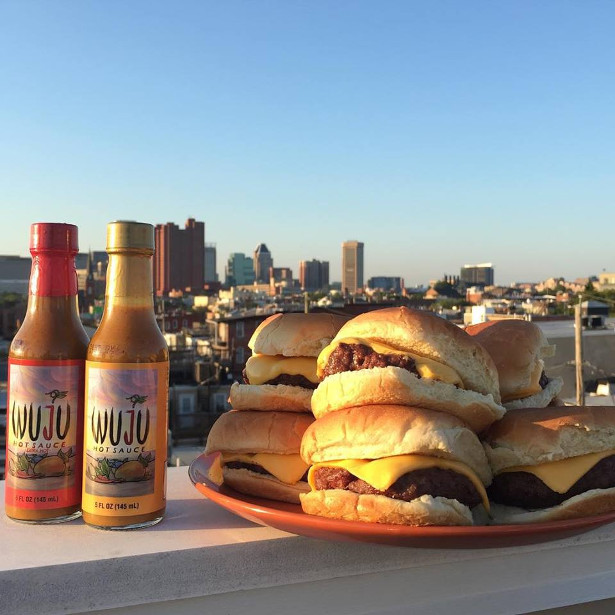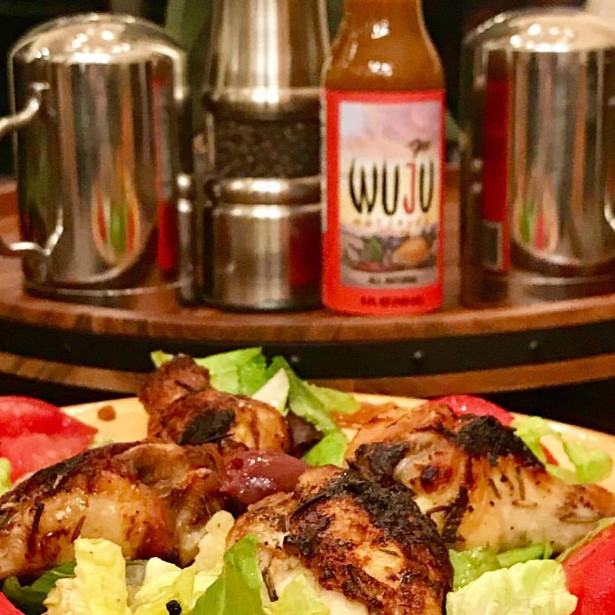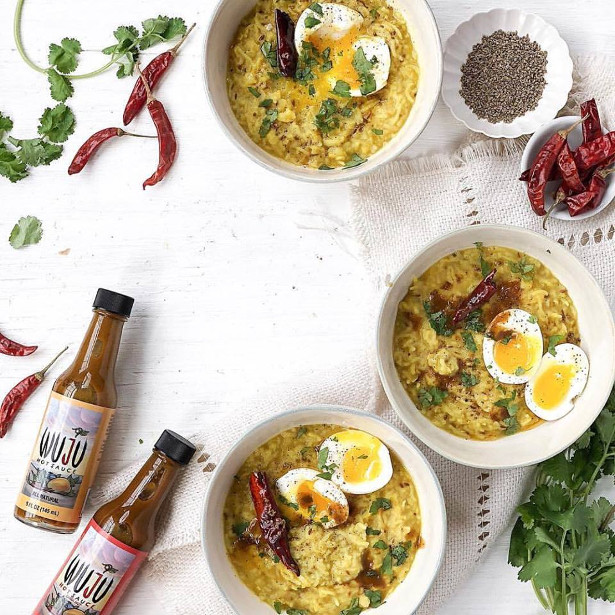 Sonoma Syrup Co – Pomegranate Simple Syrup www.sonomasyrup.com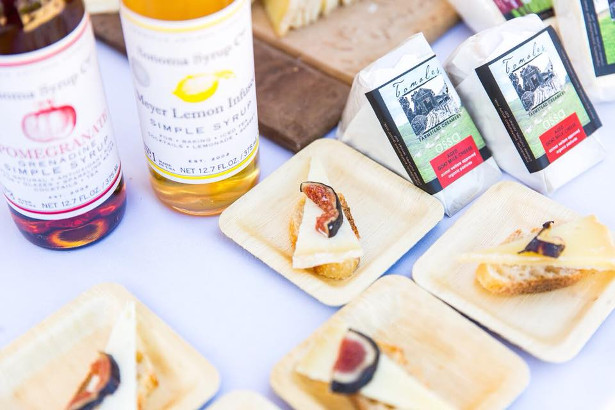 TWITTER | FACEBOOK | TUMBLR | PINTEREST | INSTAGRAM
The juice from the pomegranate is one of nature's most perfect antioxidants. Unbelievably thick and deeply flavored, this natural grenadine is the perfect addition to cocktails, champagne, lemonade, chutneys, vinaigrettes, BBQ sauce, or marinades for lamb, pork, duck or chicken. The Sonoma Syrup Company produces unique American specialty syrups in Sonoma Valley, CA. All of Sonoma Syrups products are non-GMO Project and contain real ingredients such as pure cane sugar, fruit and locally sourced botanicals. Sonoma Syrup does not use artificial flavors, colors or preservatives. Sonoma Syrup Co.'s product line includes small batch Infused Simple Syrups, antioxidant rich bar mixers, and organic alcohol-based extracts.
For delicious recipes visit www.sonomasyrup.com

Family-Owned Organic, Fair Trade Certified Wicked Joe Poised to Meet Increasing Global Demand
A strong commitment to sustainability, new solar-powered facilities, national distribution and a sleek rebrand set Maine-based coffee company apart.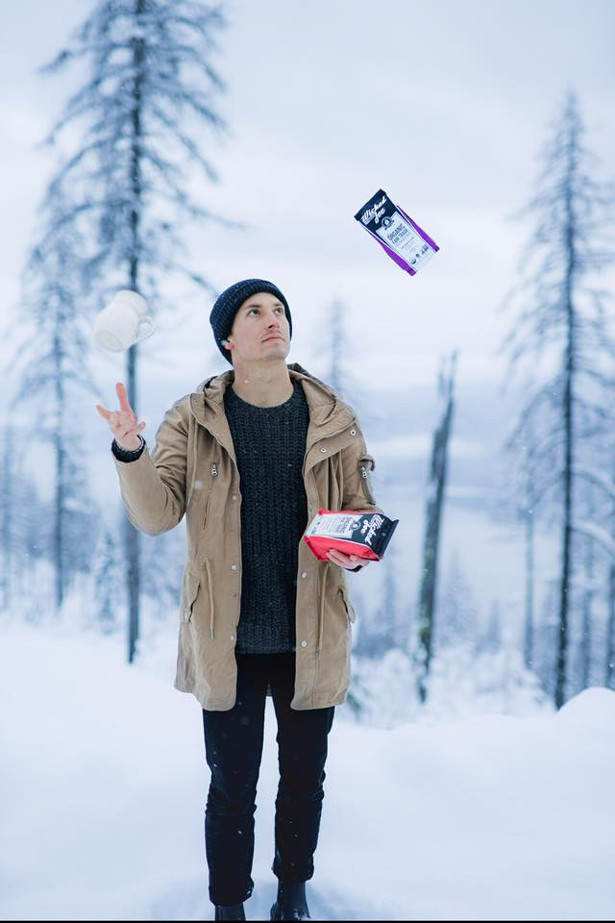 FACEBOOK | TWITTER | INSTAGRAM
Topsham, ME (February 2018)— From the idyllic waterside town of Topsham Maine, Wicked Joe is roasting delicious Fair Trade, Organic crop-to-cup coffee for the entire nation. "World demand for coffee beans is poised to hit a record this year as people around the world are consuming more of the beverage, and Americans are leading the way. Global coffee consumption is expected to grow 1.2% over the next year starting in October, and American consumption is expected to be up 1.5% this year alone, reported Bloomberg." [1) Further, according to 2015 research from Nielsen, over 65% of consumers value products and services that come from companies committed to positive social and environmental impact up from approximately half the previous year." [2]
Wicked Joe's deliciously sustainable roasts are poised to meet this demand. Today, Wicked Joe is available in over 2200 grocery stores nationwide, including 17 grocery banners and over 250 independent natural grocery stores. Owner Carmen Garver states "At Wicked Joe we maintain the highest social, environmental, production and quality practices. We believe that by building a sustainable company and creating exceptional coffees using best practices, we have the greatest lasting impact on our environment and community."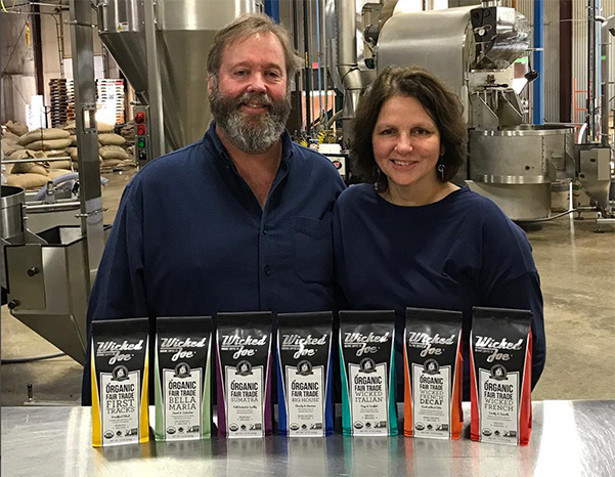 Despite their massive success, Wicked Joe remains highly dedicated to quality, community and sustainability. A Certified B Corp., Wicked Joe's products are Organic, Fair Trade and Non-GMO verified. 100% of their coffees are either certified Organic or Fair Trade.
Not only do their products meet the rigorous standards of the top label regulations, Wicked Joe owners Bob and Carmen Garver elevate social responsibility standards by visiting their global farm partners several times a year to meet with growers, build relationships and understand the company's impact on the community. In 2016 alone Wicked Joe Coffee contributed an additional $150,000 to partner communities.
Wicked Joe Coffee's dedication to sustainability is also unparalleled. While they have followed best practices throughout the supply chain since inception, in 2014 Wicked Joe Coffee repurposed a new 25,000 sq. ft. sustainable roasting facility that redefines sustainable coffee roasting. The facility is Certified Organic and Fair Trade, boasts two different kinds of solar energy collectors as well as a state of the art Loring Coffee Roasters patented technology that eliminates the need for an afterburner, reducing energy consumption and greenhouse gas emissions by 80%.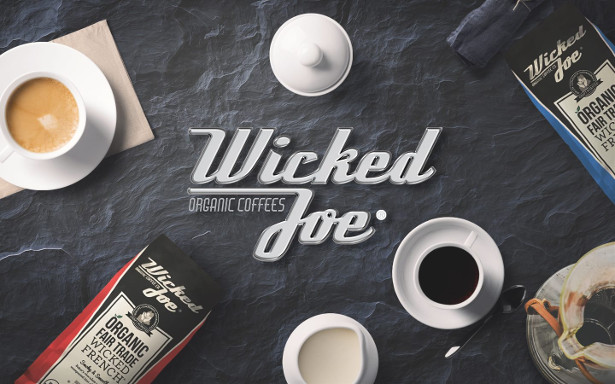 "This is a very exciting time to be working in coffee. There is a tremendous focus on increasing quality at every step of the supply chain," said Bob Garver, Founder of Wicked Joe. "From farm to mill to roastery to coffeehouse, coffee professionals are experimenting with new methods of farming, processing, roasting and brewing coffees. We love everything about our lives in coffee, but working closely with our farmer partners at origin who produce our delicious coffees is absolutely one of the most joyful and meaningful things we do."
Importantly, Wicked Joe also tastes, well wicked…they offer single origin coffee such as: Sumatra and Colombia Tolima. They also offer bold blends such as: Big House, Wicked French, Wicked Italian, First Tracks and more. In 2017, their retail concept, Bard Coffee in Portland Maine won a prestigious Good Food Award.
About Wicked Joe Coffee
Located in Topsham Maine, Wicked Joe is a family-owned company committed to producing exceptional coffees using sustainable business practices from crop-to-cup. Wicked Joe's coffee is roasted in an organic certified, energy efficient facility and made with Organic and Fair Trade beans purchased directly from farmers and cooperatives across the globe.
For more information about Wicked Joe, please visit www.wickedjoe.com. For media inquiries,
requests for product samples, high res images, or to set up an interview with Wicked Joe founder Bob Garver, please contact Margaret Marchuk at mmarchuk@christieand.co or at 805-969-3744.
Join the Wicked Joe community on Facebook, Twitter and Instagram (@wickedjoecoffee)
_____________________________________
[1) Fortune Magazine. Americans' Coffee Guzzling Is Pushing Bean Prices Higher. http:/fortune,con. July 2016
[2] Nielsen Forum. Consumer-Goods' Brands That Demonstrate Commitment to Sustainability Outperform Those That Don't.
http://www.nielsen.com.October 2015
Oliver Sweeney SS18 collection, 'Born to be Worn'.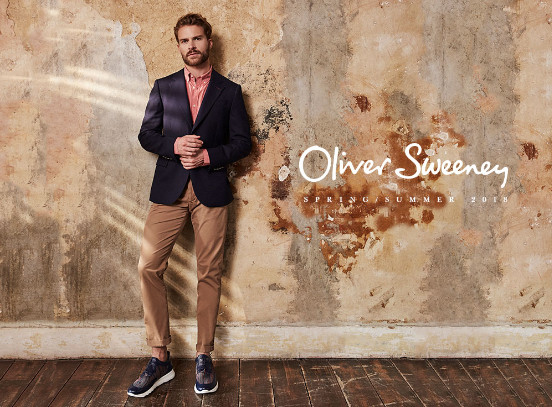 For us, this summer season is all about lightweight, relaxed and essential pieces. Our seasonal separates are designed to be mixed and matched, looking great dressed down with vintage inspired trainers or up with slip-ons and brogues. We've got all your travel essentials covered – espadrilles, super light knitted trainers and sandals that team with our range of shorts, short-sleeved shirts and polos. As always, our formal offering is innovative with new techniques and leathers used across a variety of blake-stitched and goodyear welted shoes.


Saddle-up for Spring with Morpher's new Stunning-Silver flat-folding helmet! www.morpherhelmet.com
Available Worldwide.
FACEBOOK | TWITTER | INSTAGRAM
If your bike has been in hibernation over Winter, the latest 'Stunning Silver' Morpher folding helmet is the perfect excuse to get back in the saddle in style.
The multi award winning Morpher folding helmet is an indispensable piece of equipment for the modern day cyclist. It opens and closes in seconds, keeps you safe on and off-road and comes in a range of stunning colours, which ensure that you look the part too.
The innovative helmet was invented by Jeff Woolf OBE, two times winner of British Inventor of the Year, to cater for the 82% of cyclists who don't wear a helmet because they are too much of a nuisance to carry around.
The ingenious Morpher presents the ideal solution. At just 2.8 inches at its widest when folded, it can fit easily into a laptop case, bag or briefcase, so you no longer have to turn up to that meeting with your bulky headgear clanking around in tow.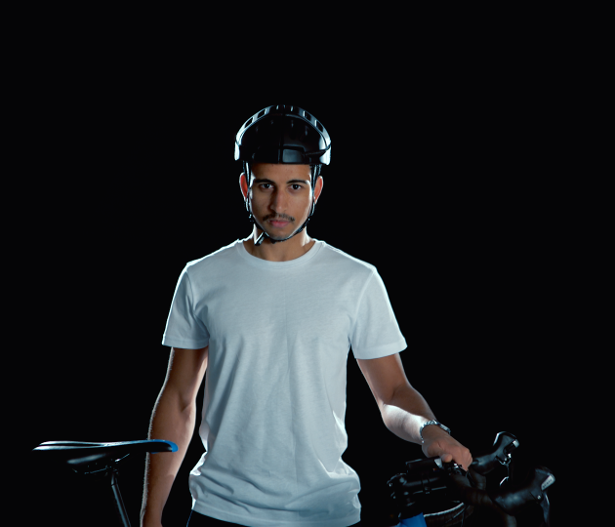 While far more practical than the old style rigid helmets, Morpher is in fact just as safe. It is fully CE EN:1078* and CPSC safety certified and whether you're a holiday maker, commuter or bike share scheme user, the helmet will help to protect you, and provide peace of mind.
Morpher places importance on the wellbeing of the planet too, so most of the helmet's components are recyclable.
Showcasing maximum functionality and minimising fuss, Morpher is the answer to your cycling needs this Spring. Get out on your bike and join the thousands of cyclists experiencing the benefits of this revolutionary helmet.
RRP £109.99 available from the Morpher website www.morpherhelmet.com, price includes free expediated delivery worldwide.
* CE and CPSC are the standard safety certifications for cycle helmets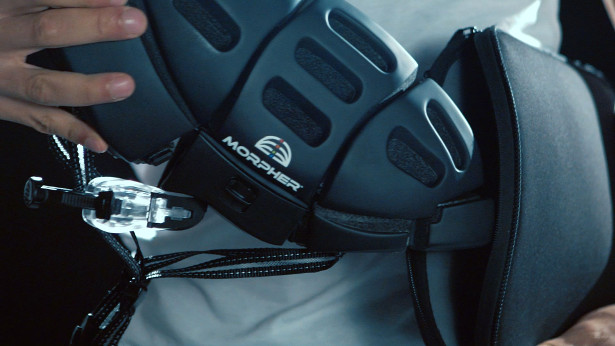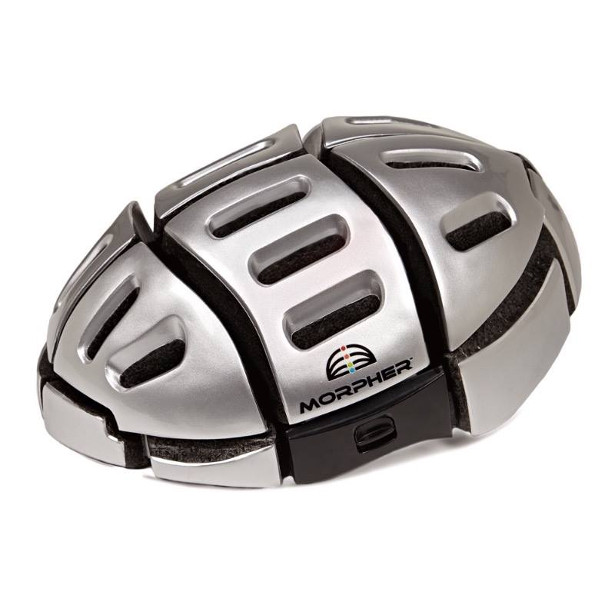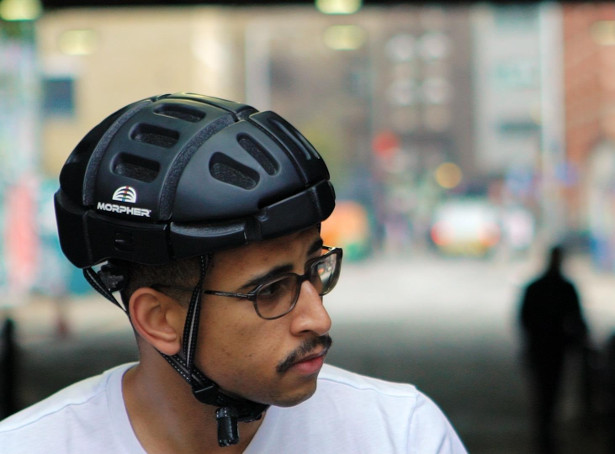 UNIVERSITY COST WOE: STUDENTS UNHAPPY LIVING AT HOME… BUT TOO POOR TO MOVE OUT
As Theresa May calls for better value degrees, UNiDAYS reveals that the cost of university is taking its toll on students
Four out of ten students who live at home can't move out as it's too expensive
Students who live at home are less happy than those in halls, survey reveals
Students fear they're missing out on becoming independent, making friends and even finding love
21st February 2018 – A Government review into university costs can't come soon enough according to students, who say they've been forced to live at home rather than going into halls due to costs. UNiDAYS, the world's largest student affinity network, can reveal that 43% of UK students are now living at home. Some 39% say it's due to being unable to afford the expense of moving out, as tuition fees and other living costs continue to rise. This means that of the 2.28m* students in the UK, 980,000 of those are forced to live at home and are losing out on friendships and independence, the research discloses.
The research revealed that students who live at home feel as though they have a worse quality of life compared to those that have flown the nest.1 Those that live at home attribute this lower quality of life to the lack of independence (59% say they're missing out on this), missing out on valuable life experiences (46%), not being able to form new friendships (39%) and even being able to find love (15%).
When students stay at home, it costs parents dear. A 2017 study by banking firm Aldermore found that those over 18 living at home increase parents' outgoings by £4,996 a year2, which over a three-year period at university adds up to almost £15,000.
Hollie Bidwell, a student at the University of Nottingham said: "The decision for me to stay at home whilst I complete my studies made sense. With the substantial cost of tuition, I didn't want to have to take on increased debt to fund my living expenses whilst at university, hence my choice to stay closer to home to study. Luckily, I have very supportive parents.
"Yes, I may miss out on some forms of independence and at times I have missed out on the social element of living with friends or in halls, for me though the savings really outweigh this!"
Mai Fenton, Marketing Director at UNiDAYS commented: "It's no surprise, with the rising cost of living and staggering tuition fees, that many students are just unable to afford the cost of living away from home whilst at university.
"This highlights the need for careful budgeting and savvy spending over the course of your studies. We at UNiDAYS are passionate about supporting students and are always on the lookout for new partners that will help ease the burden on students of rising costs for university essentials and make their money last longer."
UNiDAYS is a must-have for savvy students looking to save money, both for those living at home and those studying away from home. Using the latest verification technology, the network instantly confirms student status for those at college and university. The UNiDAYS app is available to download on iOS and Android devices for free, and is the ultimate student lifestyle app offering exclusive discounts from the biggest, most-loved brands essential for student life, including Apple, Microsoft, Ryman, Iceland, Waterstones and many more.
1Students were asked to rate their current quality of life out of 10. Those who stayed at home rated their quality of life at 6.9, while those who've flown the nest gave a score of 7.3.
2 Research conducted by Aldermore in May 2017 – https://www.aldermore.co.uk/about-us/newsroom/2017/06/the-first-time-buyer-burden-parents-spend-201-billion-a-year-supporting-their-adult-children/

Inessa Wellness Launches Advanced Multi-Vitamin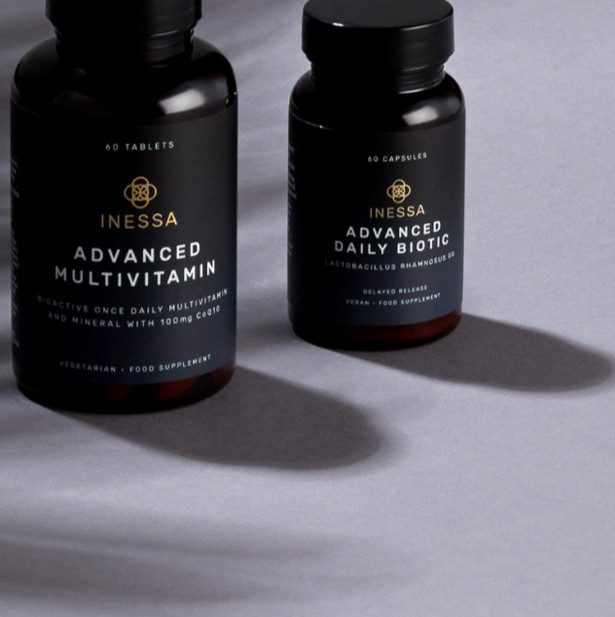 Inessa Wellness Advanced Multivitamin is a company founded by Aliza Marogy, who has shared her own story on her struggle for good health.
Aliza's story
Aliza suffers with an auto-immune condition named Ulcerative Colitis, which causes severe inflammation of the rectum and colon. Sufferers can experience severe symptoms which include agonising abdominal pain, frequent emptying of bowels and chronic fatigue, among others.
Aliza was misdiagnosed until the age of 18, by which time her symptoms had worsened and she was prescribed a heavy dose of steroids, plus a lifetime maintenance drug to suppress the immune system. On the medication, Aliza developed a tremor, lost a significant amount of weight, lost nearly all of her hair and faced the prospect of a colostomy bag.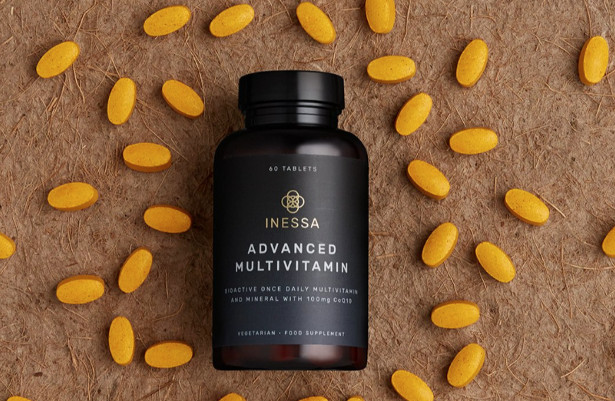 Desperate for another solution, Aliza told the doctor she would do her own research, and try a change of diet based on what she found.
Astonishingly, and to the doctor's surprise, Aliza's strict new diet meant that her condition stabilised. He insisted she would still need an operation, but Aliza stood firm. Within a year, Aliza was in full remission- confirmed by a full colonoscopy.
Aliza's personal experiences, in which typical medicine failed her and the doctors were at a loose end, motivated her to become a qualified Nutritional Therapist.
The Founding of Inessa Wellness
Years on, Aliza founded Inessa Wellness, working with a GMB certified lab to create a high-quality multivitamin that has all the nutrients you need in one tablet. The aim was to set aside the need to buy multiple products for different issues, and Aliza scouted the UK to find a lab that could put all the nutrients into one tablet.
Years of research have gone into a product that the body will benefit from; every inch of this multi vitamin has been thought about, from the recommended dosages to actually have an impact, all the way down to the coating. Inessa's vitamins are orange with a strong smell; that's because they aren't coated with the usual titanium dioxide which is a carcinogenic.
To find out more, head to the website: www.inessawellness.com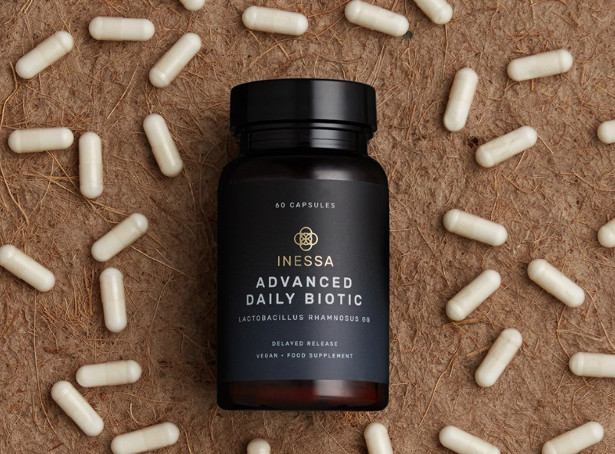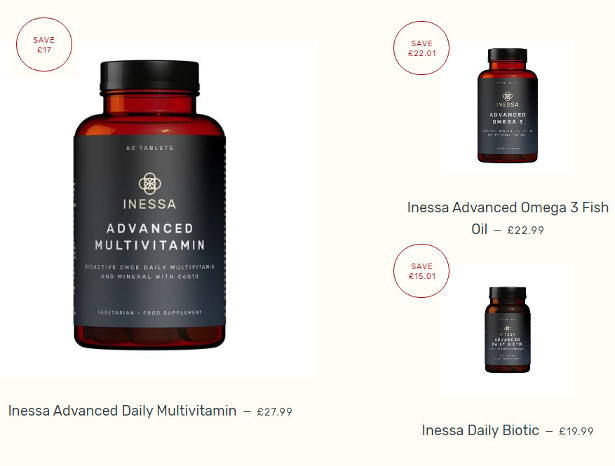 Through the Looking Glass with MY Furniture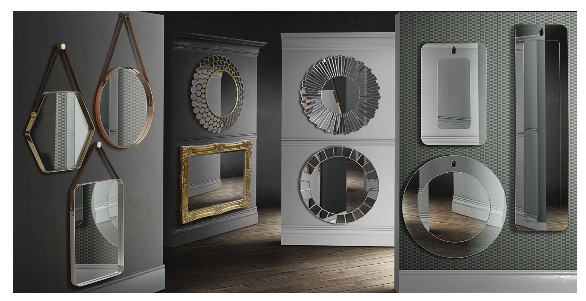 Mirrors can do so much more than simply show your reflection. The right one can act as a focal point and enhance a room's natural light. They can even complete a feature wall or make use of wasted space. Whatever your plans, MY Furniture's collection of gorgeous wall mirrors offer the perfect choice
Cog Mirror
£139.99
Velma Mirror
£99.99
Bluebell Mirror
£179.99
Marigold Mirror
£99.99
Fern Mirror
£99.99
Beron Copper Mirror
£114.99
There are a multitude of beautiful shapes and styles of mirror to pick from within MY Furniture's collection. But which one will work best for you?
"The most important thing when selecting a mirror is to consider how it will work with the rest of the room," commented Dimitri Pappas, Director of MY Furniture. "Circular shapes are the most versatile – they work especially well in the bathroom as they break up hard lines and surfaces. Rectangular mirrors, on the other hand, need to be hung more precisely but can create a really bold look, especially if they have a real statement frame. MY Furniture have all these and more, so you're sure to find the perfect piece for your scheme."
Cog Mirror
The Cog mirror's statement design will create a striking focal point wherever used, be it a hallway, bedroom or over the mantelpiece. Each one has been carefully hand crafted from an intricately shaped and bevelled mirror, creating a prettily stylised look which is just as at home in a modern of traditional setting. Priced at £139.99.
Bluebell Mirror
This ornate decorative mirror features a deep frame made from individual circular mirrors, creating an intricate effect which captures the light beautifully. It is made of steel with an antique brass effect paint finish that is really on trend for 2018. For a luxury look, this mirror looks amazing with MY Furniture's popular Ravello range. The Bluebell mirror costs £179.99.
Fern Mirror
For those looking for a more traditional style, Fern is a classically beautiful mirror with bevelled mirrored frame. It can be hung in either landscape or portrait orientation, with back fixings for both, and would look beautiful over console table or on a chimney breast. Priced at £99.99.
Velma Mirror
Velva is another classic. A timeless design with a stunning bevelled mirrored frame, it is sure take pride of place in any room of the house. Prices start at £99.99.
Marigold Mirror
Finally, the ornate, deep carved Marigold mirror is inspired by timeless French Vintage style. With a beautiful antique gold paint finish, it would look especially beautiful over a fireplace or against a dark wall. There are fittings for it to hung in both portrait and landscape orientation, and it is priced at £99.99.
With so many options available, you're sure to find a mirror to complete and enhance any interior scheme. For further information visit www.my-furniture.com or call 0800 092 1636.
🚲 It's a race against the clock to own one of the NEW Beryl limited edition Pendants, from Yorkshire based lighting company, www.urbancottageindustries.com.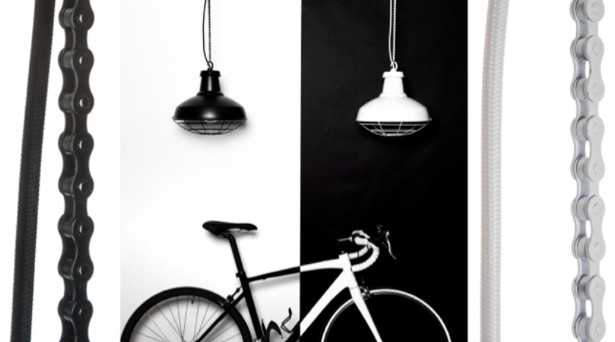 Drawing inspiration from cycling superpower and local legend Beryl Burton, each industrial-chic light features a striking powder coated bike chain in place of traditional lighting chain, for a truly unique and statement piece.
Each pendant comes with it's own Limited Edition tag and comes fully assembled, ready for installation with a high quality Eco-LED dimmable bulb.
Beryl Limited Edition Black / White, £320.40 (including fast & FREE delivery)
www.urbancottageindustries.com
Oppo's healthy Mint Choc ice cream contains spirulina. The green algae is loaded with Vit B and antioxidants, so every scoop is that bit healthier.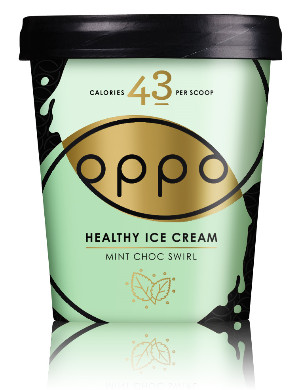 New Tactical Torches 7110, 7610, 7620. Peli's Multi-Battery Powerful Squad!
Compatible with AA, CR123 and rechargeable batteries, to keep the critical mission going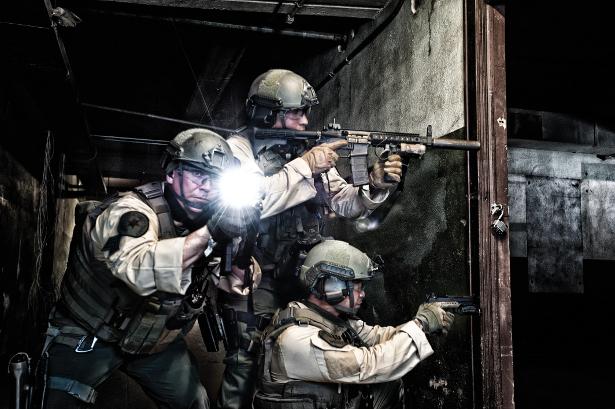 Barcelona, January 2018 – To support Law enforcement and Military professionals, Peli Products – the global leader in the design and manufacture of advanced portable lighting and protective case solutions – keeps on innovating in their Lighting technology. With the new tactical torches 7110, 7610 and 7620, policemen and security professionals will be ready for any situation during their dispatch call. These self-programmable models are the smartest lights to hit the streets. They offer the legendary DNA of the Peli tactical lights family: High performance standards and their extraordinary resistance.
They will be showcased at GPEC Show (Stand Hall 11/Stand C139).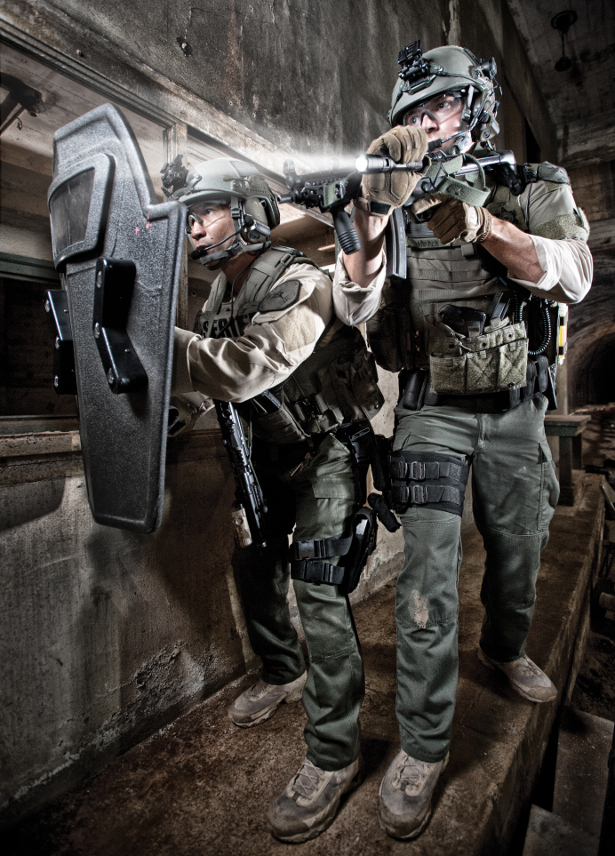 The 7110, 7610, and 7620 torches run with AA, CR123 and, at the same time, with rechargeable batteries. With this, users have the option to reload with more battery choices and stay in charge. This guarantees that professionals will never be without light when it is most needed.
The high-performance of the 7110 (up to 229 lumens), the 7610 (up to 185 lumens) and the 7620 (up to 387 lumens) coupled with a full-time battery level indicator, are just the beginning of these multi-talented products. They offer five selectable programs and four modes: high, strobe, medium and low, giving users the option to choose from different programs to suit individual needs. Three sizes are available for choosing the right fit: 7620 large (17,3 cm), 7610 medium (13,8 cm) and 7110 small (11,8 cm).
With innovative Anti-Reflective (AR) Glass Lens and ingress Protected (IPX8 Submersible) they withstand the harshest weather and extreme conditions during any mission. Manufactured with an extremely robust body of type III hard anodized finish, these tough and versatile torches are engineered to answer any call, always.
These models push Peli tactical lighting to the forefront: The 7110, 7610 and 7620 won't let low battery power freeze you in your tracks. They are backed by Peli's Legendary Lifetime Guarantee (where applicable by law). For more information: www.peli.com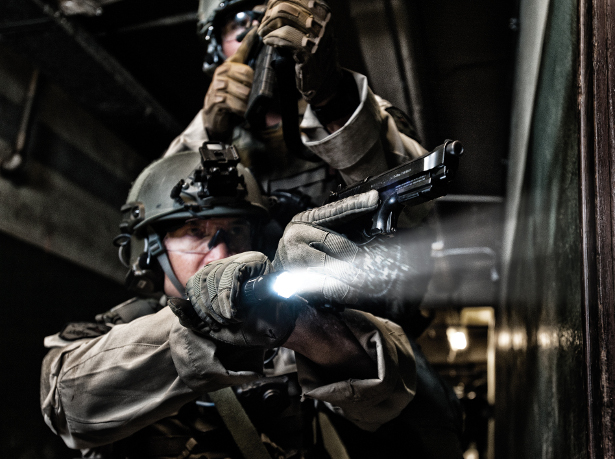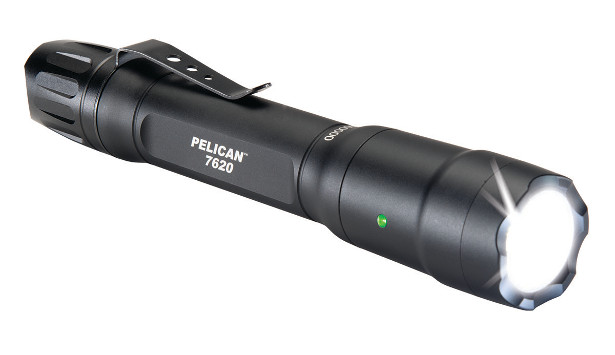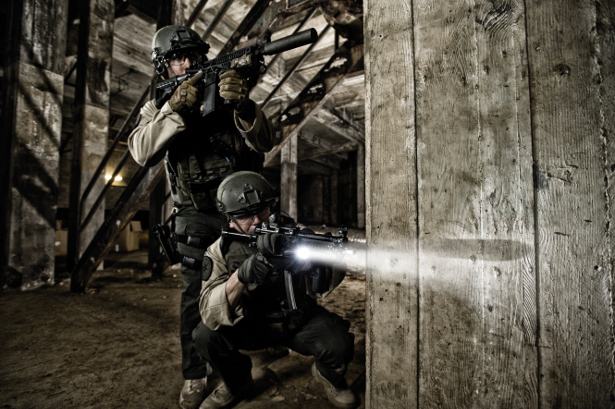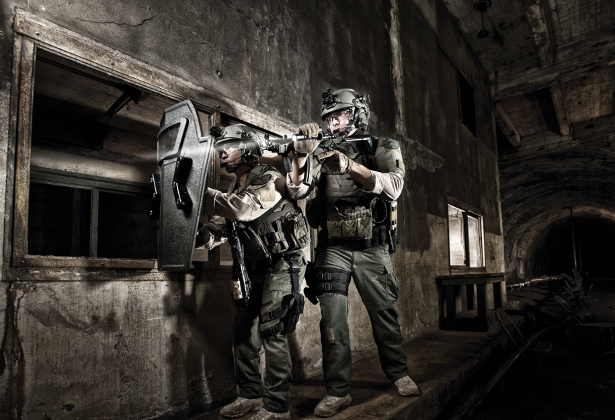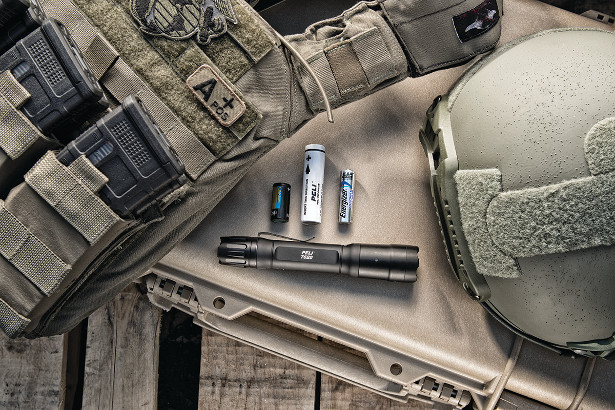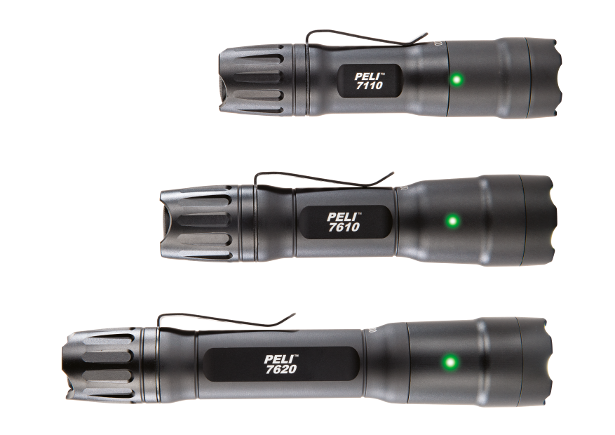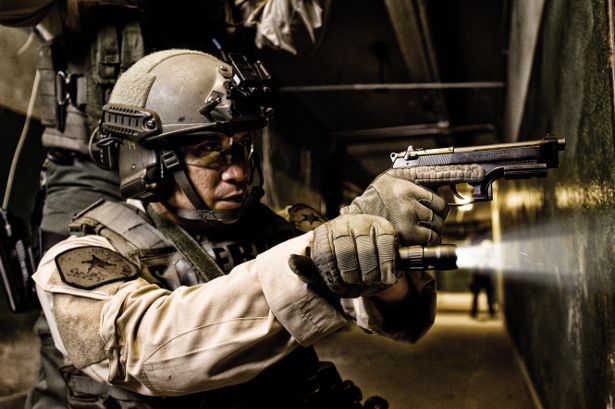 Peli Upgrades 9 of its Most Advanced Torches While Keeping the Same Price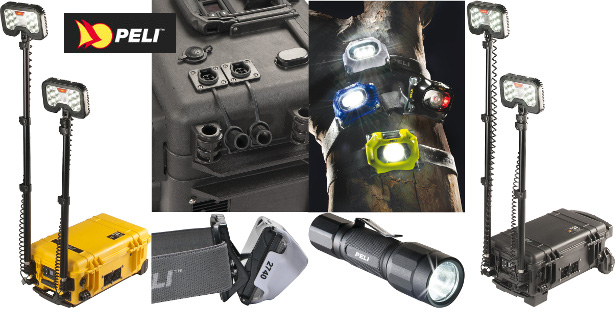 In its Commitment to Deliver More Value for its Customers, the Manufacturer Increased the Lumen Output of its Lights up to 134% in the Last 12 months. More Value, Same Price.
Barcelona, November 2017 – In its constant quest for innovation and enhancement of products performance, Peli™ Products – the global leader in the design and manufacture of advanced lighting systems – has substantially increased 9 Lights' lumen output at no extra cost. With this initiative, the Manufacturer wants to increase the value offered to its customers by rising the light power of some of its most popular models, some of them up to 134%, while keeping the same competitive price.
Out of the 9 Lumen-increased lights, 5 of them include tactical torches and 4 Remote Area Lighting Systems (RALS). Some of them had also been upgraded with additional features aimed to maintain the customers' trust by offering high-end products with the most advanced technologies. A selection of the enhanced models will be showcased at Milipol Show in Paris (Stand 6H037).
Upgraded Lighting Systems:
PELI RALS
– Peli 9460 and 9460M (with 3,81 cm/ 1.5" Mobility wheels) RALS models have a 100% power increase, offering now 12.000 lumens instead of 6.000.
– Peli 9470 and 9470M (Mobility) RALS have also a 100% power increase, now offering 24.000 lumens instead of 12.000.
In addition to the lumens improvement, a 12v Power Port, a Dual USB Power Adapter and Bluetooth™ Activation has been added to these models.
PELI TORCHES
– Peli 2380 tactical torch, with a 134% power increase, now offers 372 lumens instead of 159.
– Peli 2350 tactical torch has a 78% power increase with 178 lumens, instead of 100.
– Peli 1910 ultra-compact torch (black colour) offers 106 lumens instead of 72, with a power increase of 47%.
– Peli 1920 compact torch (black colour) went from 120 to 224 lumens, with 87% power increase.
– Peli 2740 headlamp has 88% power increase, offering 66 lumens instead of 35.
For more information: www.peli.com
IMAGES OF THE PRODUCTS BRELOW.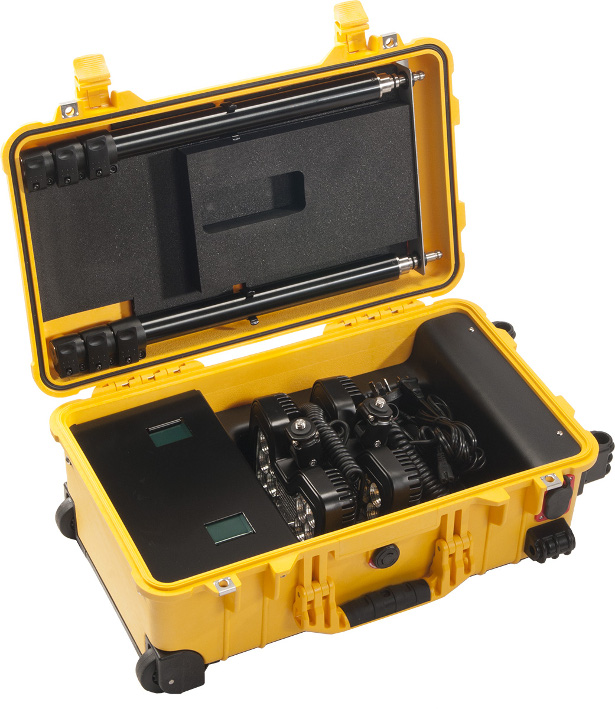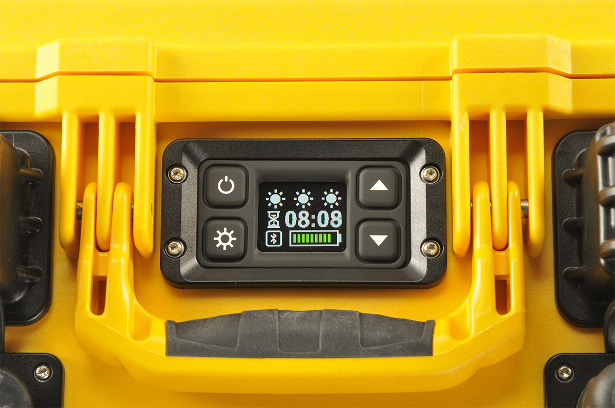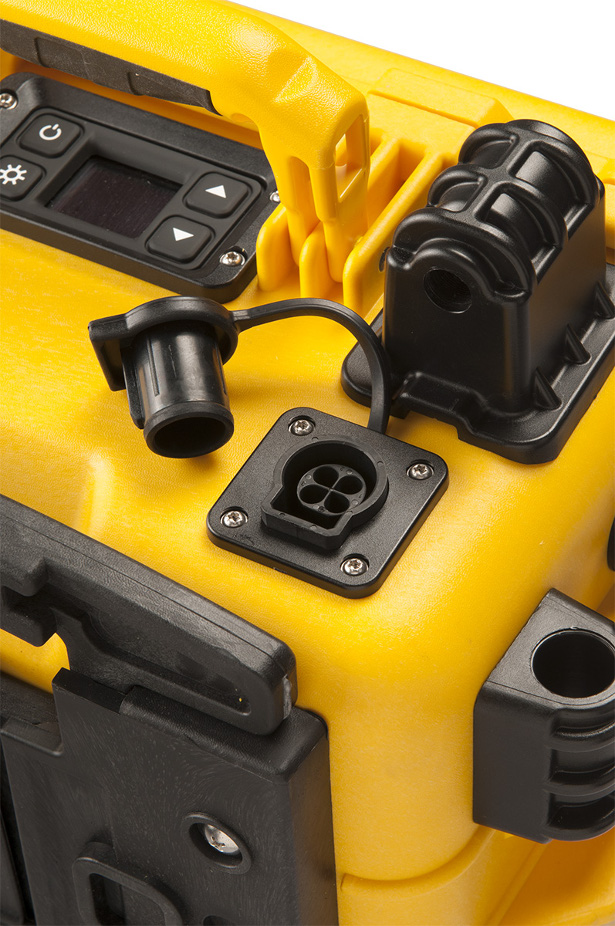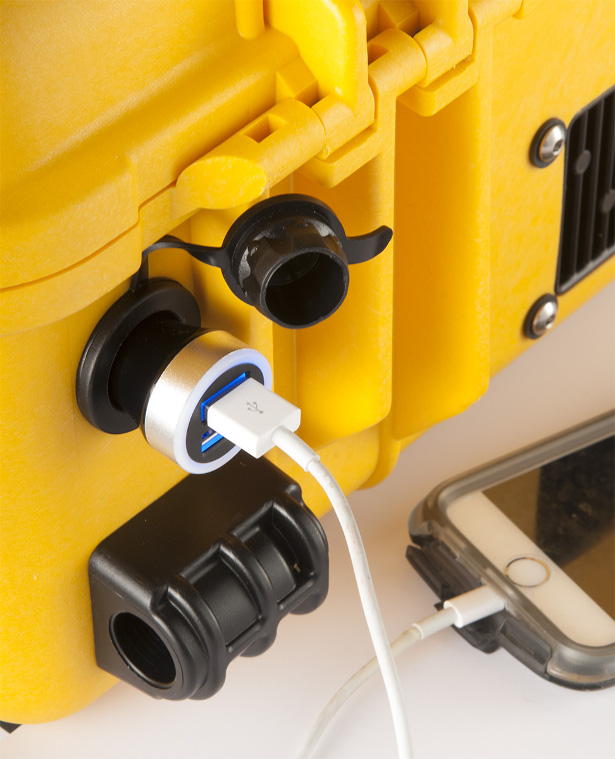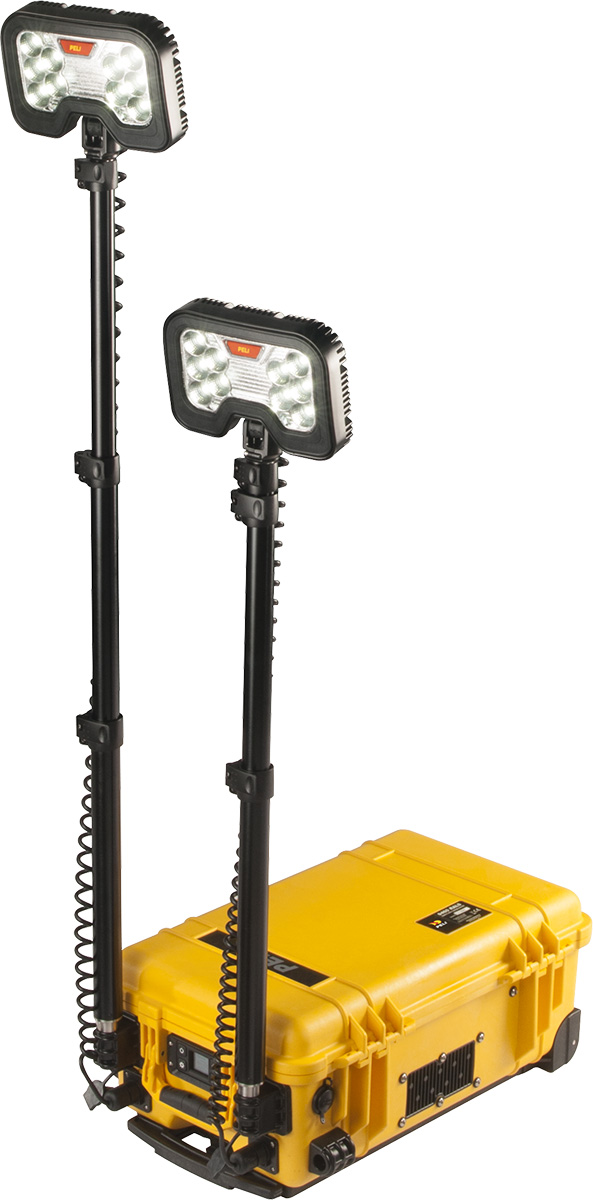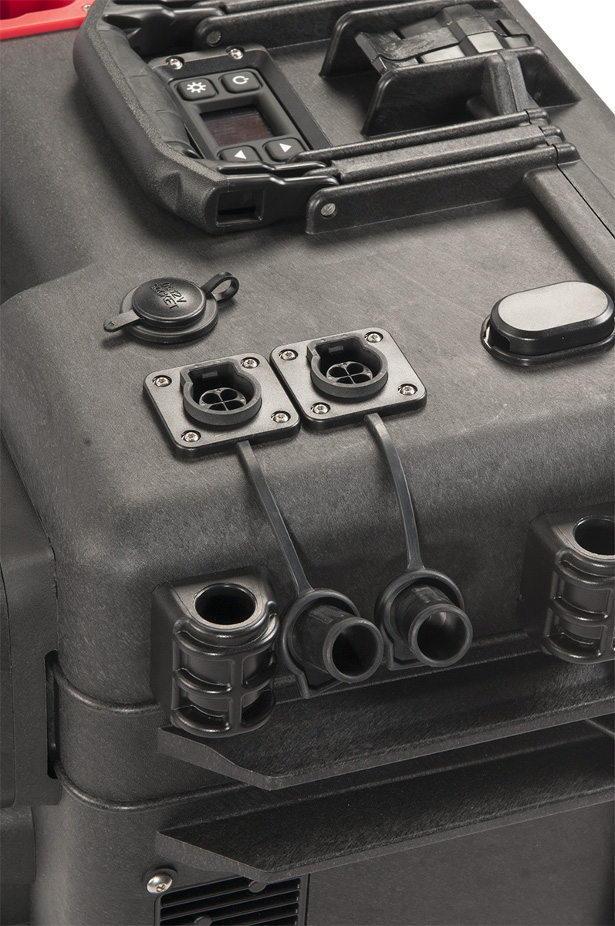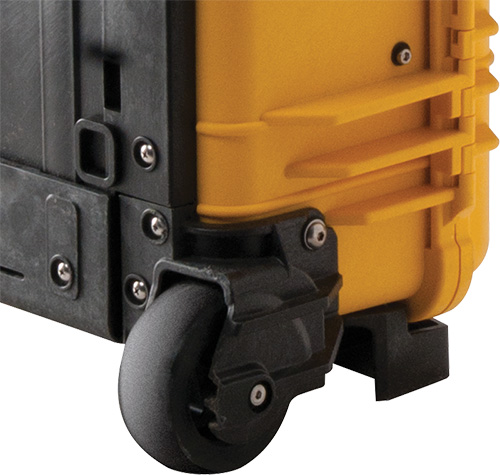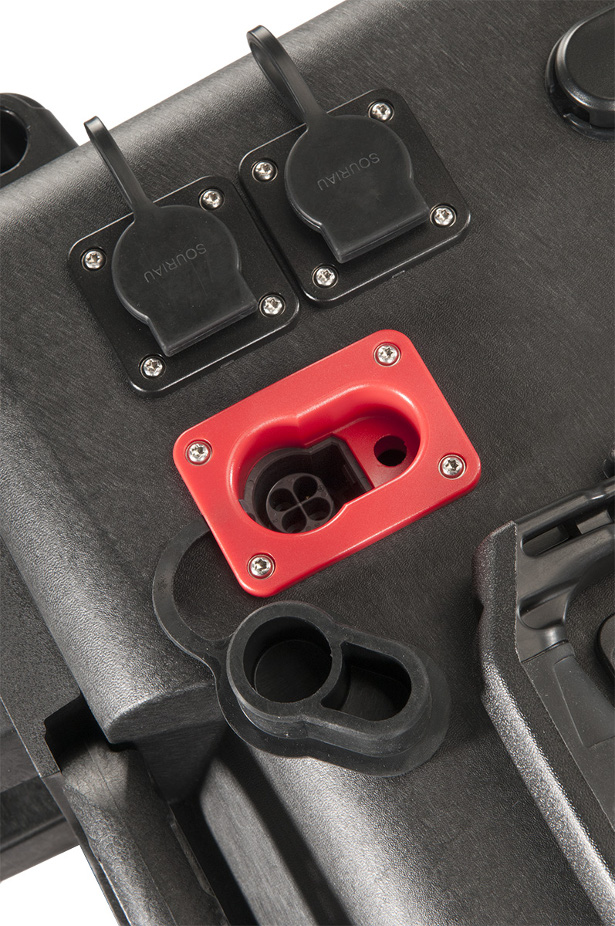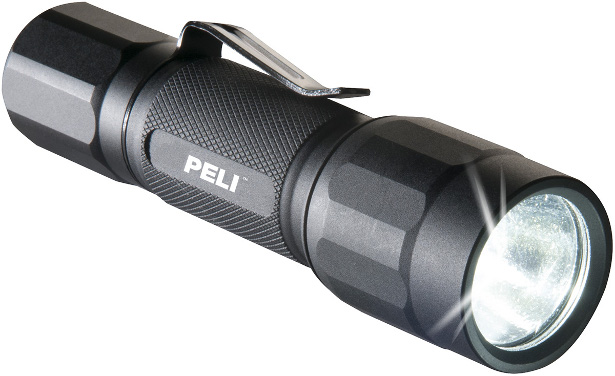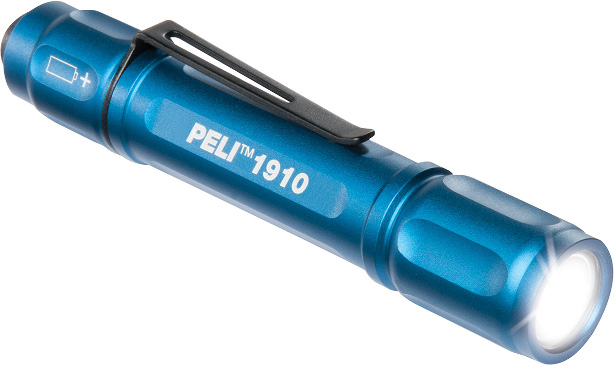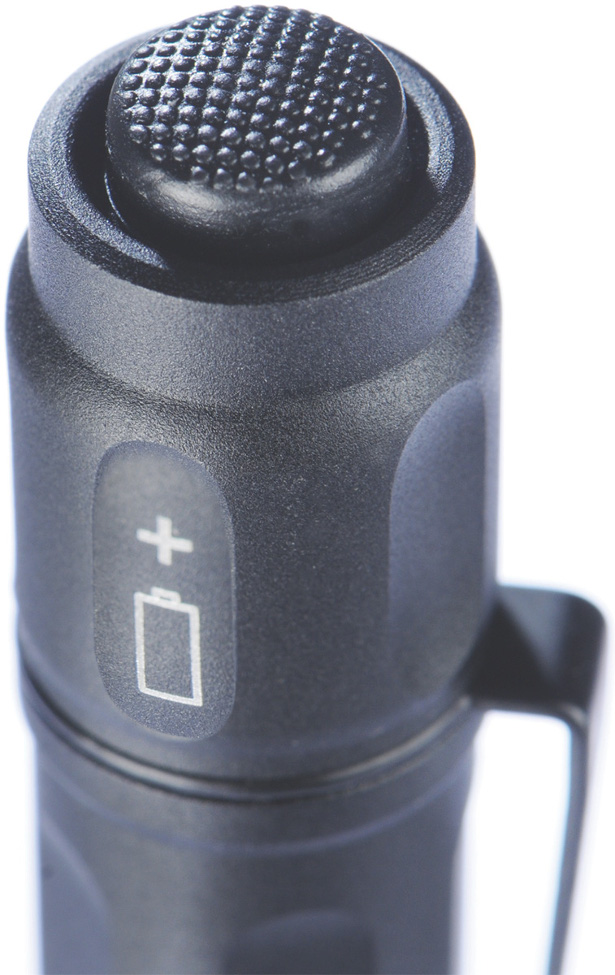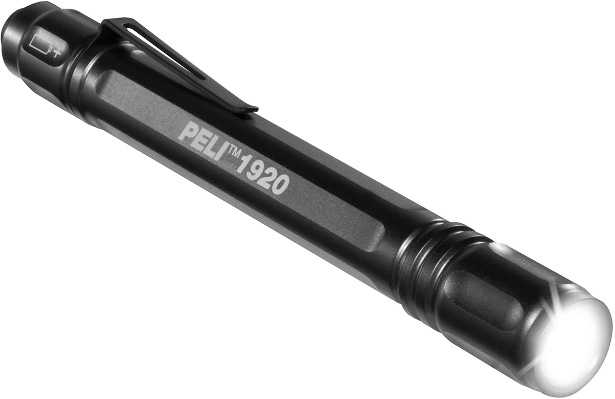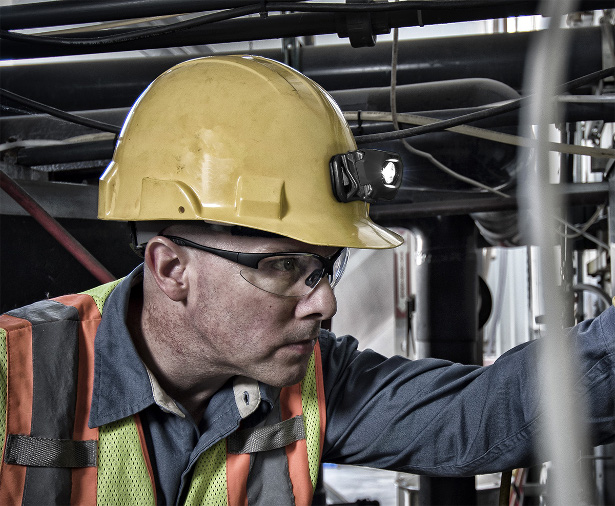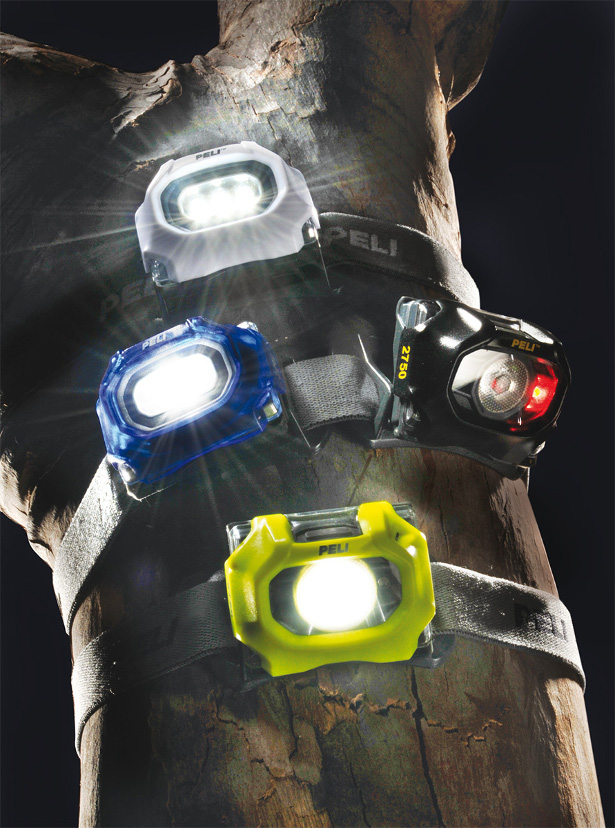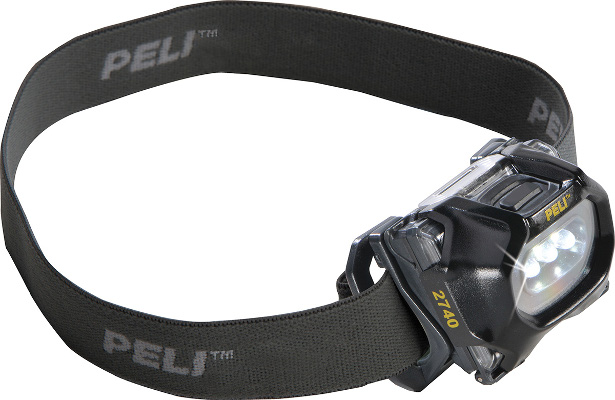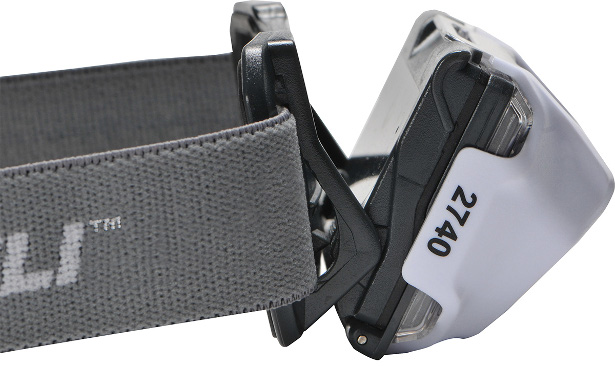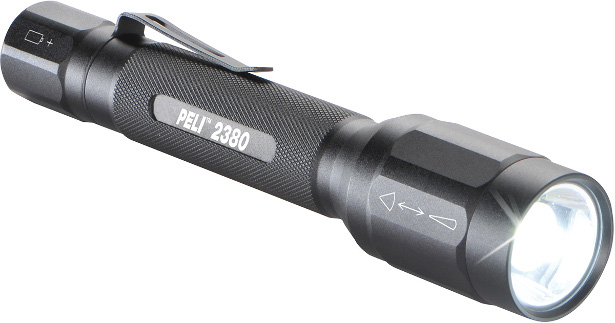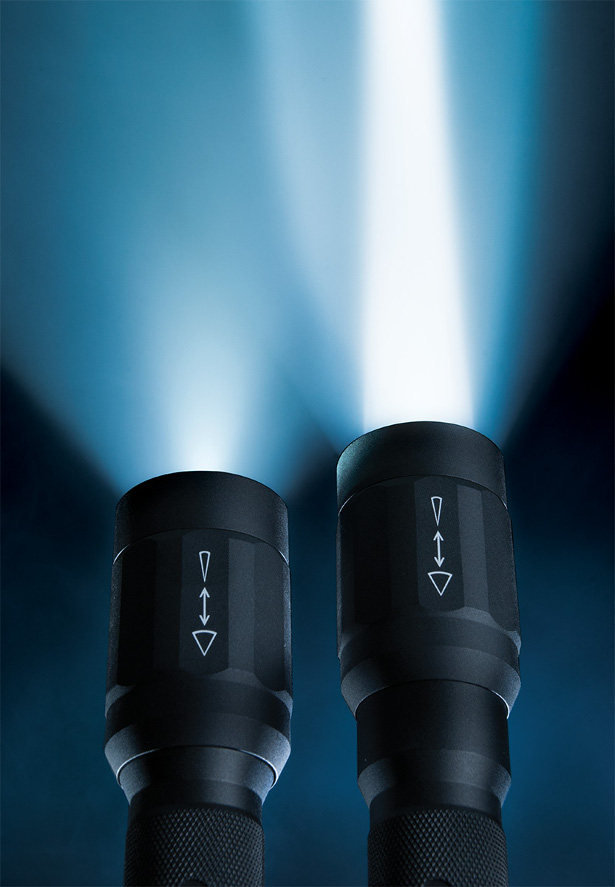 CELEBRITY GUEST: FRANK CARTER PERFORMS LIVE AT JERRY'S OPEN HOUSE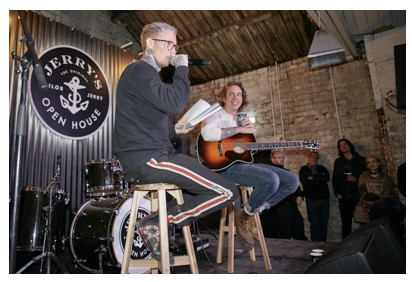 THURSDAY 22nd FEBRUARY: Sailor Jerry, the bold and smooth as hell spiced rum welcomed Frank Carter and Dean Richardson (of Frank Carter & the Rattlesnakes) yesterday as special guests of Jerry's Open House, a month-long pop-up in Glasgow. Frank, formerly of The Gallows and Pure Love, took part in 'An Audience With' conversation, followed by a rare acoustic session with bandmate Dean Richardson.
70 lucky guests had the chance to see an up-close-and-personal side of the hardcore frontman as he sat down with Rock Radio presenter and compère for the evening Jim Gellatly to bare all. From his pre-gig tattooing, to his experience in the music industry, attendees had the chance to ask questions during the open Q&A. The 'Audience with Frank Carter' was streamed live on Facebook and is available to watch again here: https://www.facebook.com/SailorJerryUK/videos/1610671115676914/
Well-known for taking centre stage and belting out badass, high-energy performances, Frank wooed the crowd alongside bandmate and guitarist Dean Richardson with an intimate acoustic set, performing adaptations of Wild Flowers and I Hate You from their albums Blossom and Modern Ruin respectively.
Guests enjoyed Sailor Jerry cocktails all night, including the spicy Jerry Loves Ginger, Sailor Jerry & Apple and local favourite Sailor Jerry & Irn-Bru.
Jerry's Open House, set in an old warehouse on Houldsworth Street, is a co-created space inspired by the legendary tattoo artist Norman 'Sailor Jerry' Collins open to local Glaswegian creatives and students alike. A fitting guest, Frank's history with Sailor Jerry stems back to Norman Collins himself. Frank is a well-regarded tattooist and previously co-owned a studio with famous tattoo artist Keith Underwood, a good friend of Norman Collins.
At the end of the night, Frank Carter announced the three winners of the 'Glasgow Unsigned' competition; a chance for local emerging bands to compete for the ultimate prize. Frank joined forces with BBC Radio 3 presenter Donald McLeod to make the final decision on which budding rockstars made the cut. The bands The Naked Feedback, Atlas Run and CRYSTAL won the opportunity to perform at Jerry's Open House wrap party on 15th March, enjoy studio time at the house to record tracks on a limited-edition Jerry's Open House Vinyl EP, shoot a professional music video and have a personalised professional photoshoot.
Jerry's Open House
69 Houldsworth Street
Glasgow
G3 8GH
For more information on Sailor Jerry, please contact
sailorjerry@thrsxty.com / 0207 580 8360
Follow Sailor Jerry on social media
Facebook: www.facebook.com/Sailor-Jerry Instagram: @sailorjerry Twitter: @sailorjerryuk
#jerrysopenhouse

Leeds Rhinos agree performance and recovery partnership with BetterYou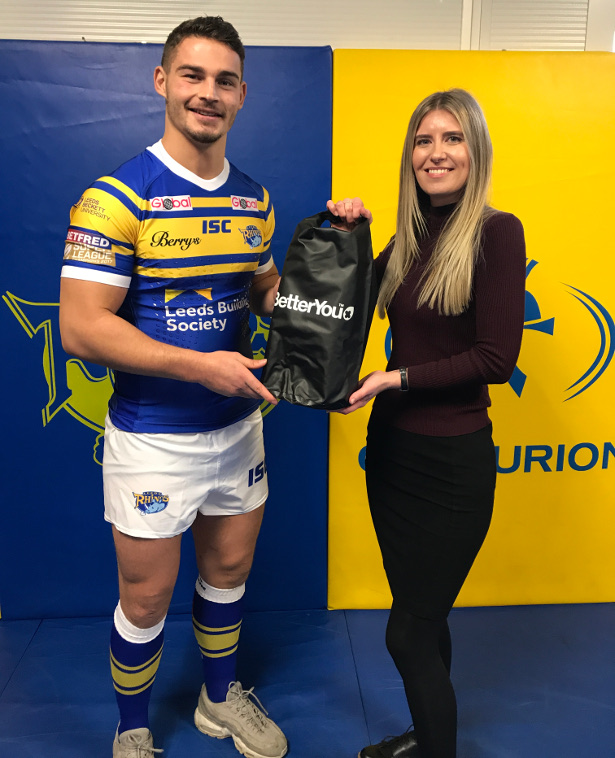 TWITTER | FACEBOOK | YOUTUBE | LINKEDIN
Barnsley-based natural healthcare company BetterYou is powering the Rugby Super League Champions with its range of transdermal magnesium (through the skin) and oral vitamin spray supplements.
The unique partnership sees the award-winning health supplements business provide the players with the key nutrients and minerals – namely magnesium, vitamin D3, K2 and B12 often missing from diet – they need to improve performance and enhance recovery using the most innovative delivery methods available on the market.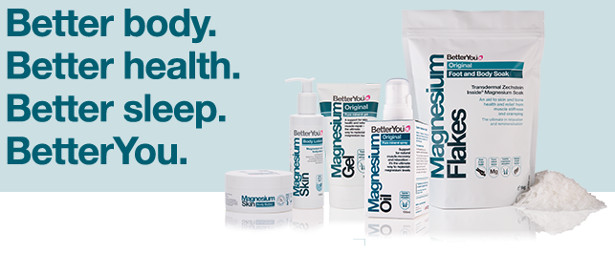 The deal has given the players access to the cutting edge vitamin and mineral testing partnerships BetterYou has with the NHS and laboratory Mineral Check. This offers the team's performance and conditioning coaches a detailed analysis of the vitamin and mineral breakdown of each player. This allows BetterYou to create a bespoke supplementation plan for each player, enabling them to maximise their body's athletic performance.
Andrew Thomas, founder and managing director of BetterYou said: "We're immensely proud to be supporting a local team who are at the top of their game. It's fascinating to see how building our transdermal magnesium and oral vitamin spray products into their daily routine, can impact on the players athletic performance, recovery and even quality of sleep!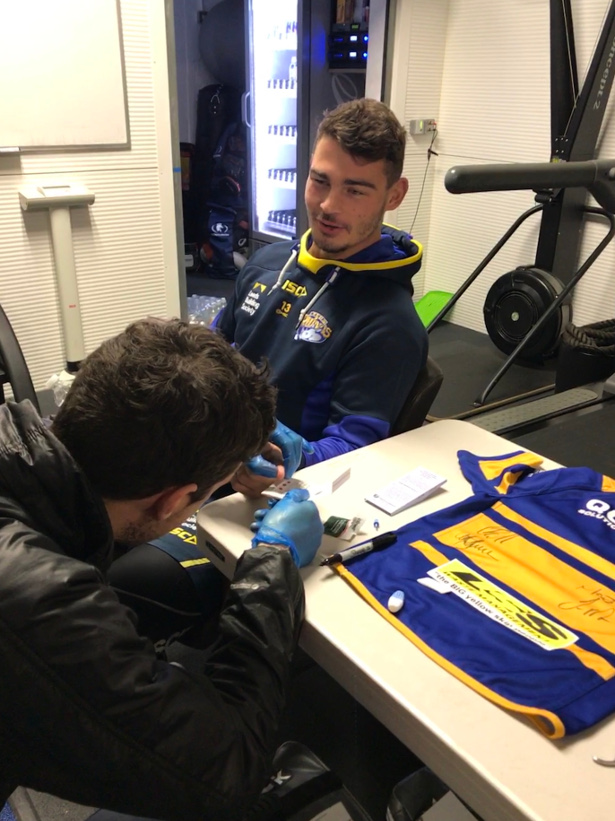 "Elite athletes have long been advocates of the power of our magnesium products. Athletic endurance and strength performance increase significantly when a large amount of magnesium is given to the body. Even a small shortfall in magnesium intake can seriously impair athletic performance and increase chance of injury.
"Studies have shown that magnesium absorbed through the skin works five times faster than tablets. The mineral gets taken in through the pores and directly into the blood vessels and muscles.
"By building a performance and recovery routine using our magnesium bath flakes, body sprays, gel and lotion, the players are able to easily absorb high amounts of this vital mineral through the skin without experiencing the laxative effect which is often associated with high dosage oral supplementation.
"We are also supplementing the players with vitamins D, K2 (MK-7) and B12, which are vital for bone and heart health along with building immunity and boosting energy levels. By taking these vitamins in oral spray form, the players are guaranteed the ultimate convenience (as they don't need to be taken with food or water) and absorption bypassing the digestive system. Research has shown that vitamin absorption via an oral spray is 2.5 times more effective than vitamin capsules."
Commenting on the new partnership, Dr Jason Davidson, Head of Athletic Performance at Leeds Rhinos said:
"It's important that the guys recover properly after games and training to ensure they can perform at their best. BetterYou Magnesium is an essential part of the team's recovery and performance preparations. It helps them relieve muscle tension, increases their strength, supports energy production, and aids with sleep.
"Our partnership with BetterYou has allowed us to get an in-depth understanding of each players nutrient requirements, helping us to tailor their vitamin and mineral supplementation to ensure they are in peak condition. The purity of the source, quality, and effectiveness of the products are what makes BetterYou products superior to anything else on the market. Our players deserve the best and that is exactly what they are getting."
BetterYou will be supporting the first team on their trip to the 2018 World Club Challenge in Melbourne in February. The company will be providing sleep bundles to help with the players jet lag and to boost energy levels during the trip.
BetterYou's transdermal magnesium and oral vitamin sprays ranges are available from Holland and Barratt, online at www.betteryou.com and all good health stores.
Product information:
https://betteryou.com/magnesium-oil-original-spray  RRP £12.20
https://betteryou.com/magnesium-gel RRP £11.95
https://betteryou.com/magnesium-flakes RRP £9.95 (1kg)
https://betteryou.com/dlux3000 RRP (£7.95)
https://betteryou.com/vitamin-k2-oral-spray (RRP £17.95)
https://betteryou.com/boost-b12-oral-spray (RRP £11.95)
BetterYou was set up to provide availability of superior supplementation, using pioneering delivery mechanisms of those vitamins and minerals increasingly under represented or omitted due to modern diets and lifestyles, including transdermal magnesium and oral vitamin sprays.
£9 Jeans Stop Fashionistas In Their Tracks at London Fashion Week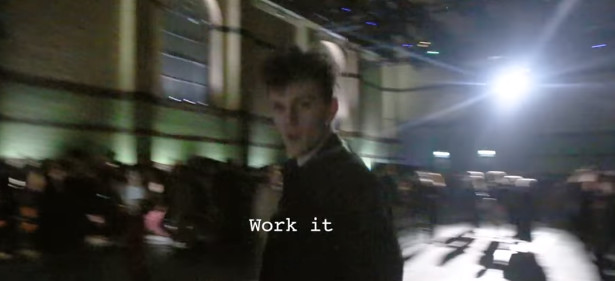 London fashionistas were in shock as they discovered the trendy threads of one showgoer's came straight from the aisles of Poundland.
The discount retailer's fashion brand partnered with professional prankster, Zac Alsop to get PEP&CO seen by the most influential names in fashion – and it was all caught on camera.
The fashionable fella was decked out in Britain's fastest growing fashion brand, PEP&CO, from the brand's SS18 collection, and was strutting his stuff through London Fashion Week shows and events turning heads as he went.
Over the week, Zac infiltrated the Toga show, BFC Showspace, Designer Showspace and the highly anticipated Burberry Show, kitted out in top to toe PEP&CO.
Here he rubbed shoulders with fashionistas and chalked up compliments for his outfit which featured items such as a £2 all cotton T-shirt, £9 jeans and £9 trainers.
Whilst at the show, Zac also managed to fulfil the dream of every fashion up -and-comer by going backstage, walking the catwalk and partying with the most stylish people in the UK.
Everyone was keen to know who Zac was wearing with people complimenting the material, detail and acknowledging that PEP&CO really is the next big thing!
Watch the full content here: https://www.youtube.com/watch?v=h5DZNTkyDDs&feature=youtu.be
PEP&CO's Director of Marketing Karen Harris, "By the end of the year PEP&CO will be in over 300 locations across the UK & Ireland so we took our place at London's Fashion Week. We're sure we made a lasting great first impression – not just for quality , but for our amazing prices. We've proven quality fashion need not come with a high price tag."
A FRUITILICIOUS SUGAR REDUCED TREAT FROM HARIBO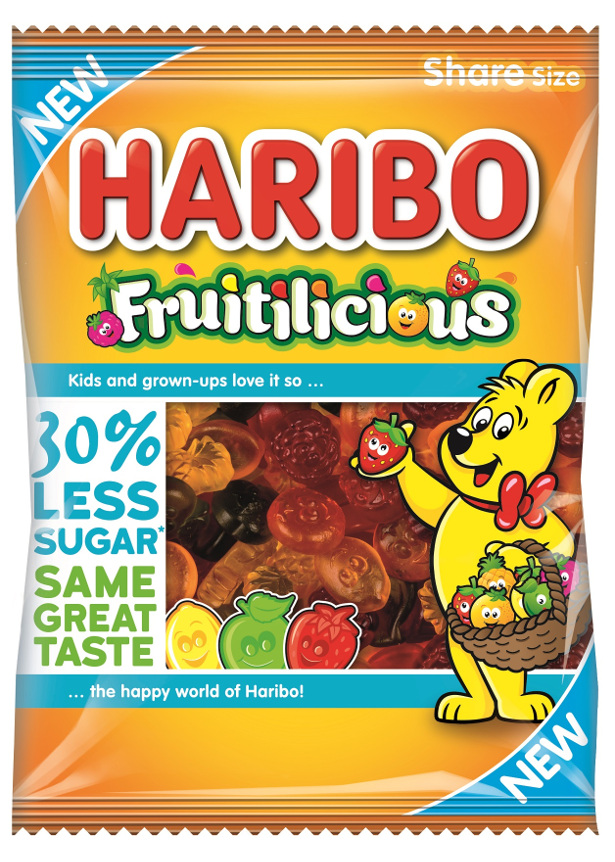 HARIBO has unveiled a new addition to its range – Fruitilicious, a treat bursting with fruit flavour and 30% less sugar than regular fruit gum sweets!
Delivering the same great taste that's loved and expected from HARIBO, Fruitilicious offers consumers even more choice when it comes to a sweet treat.
Fruitilicious features fruit shaped, smiley faced pieces in strawberry, raspberry, pineapple, orange, apple and lemon flavours.
Hayley Nixon from HARIBO comments: "For almost 100 years HARIBO has been producing treats and offers a wonderful selection, from sharing formats to mini bags. Through Fruitilicious we are taking this one step further by adding a sugar reduced product to our range, one that does not compromise on taste or texture – it is exactly what you would expect from HARIBO!"
Fruitilicious is available now!
For more details please visit www.haribo.co.uk.
Tweet us at @OfficialHARIBO
Testgrid helps Monash University launch Monash Talent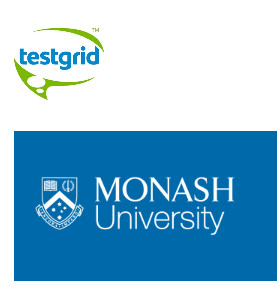 Each year over 17,000 students graduate from Monash University and will be looking for graduate roles. With the help of Testgrid, Monash Talent was launched late last year to help graduates find roles and give employers access to a pool of high-quality talent.
Testgrid was able to provide an innovative video interviewing solution to profile large numbers of graduates. The simple and largely automated process is convenient for the graduates and provided an outstanding graduate experience. Video interviewing is also simple to administer for the Monash Talent team and has saved substantial time and costs.
From a beach bag (Tate shop), Dinosaur Operation (Natural History Museum shop), William Morris coffee cup (William Morris Gallery) to Organic Gin (Kew Gardens shop), the shortlist for the Association for Cultural Enterprises (ACE) Best Product Awards has been announced.
The prestigious awards celebrate quality, innovation and creativity in cultural retail through products, publications and shops and will be announced at the Annual ACE Conference and Trade Show in Brighton on 1st March.
Nominees range from national to local teams, from the Imperial War Museums to the Yorkshire Sculpture Park. This year sees 146 entries in 17 categories, from Best Range to Best Guide Book alongside Best Café and Best Shop.
As priorities change in national budgets, cultural organisations' retail offerings and services are needed to bring vital income to national treasures by relying on unique brand identities and quality designs, cultural institutions remain top of their game to compete with high street offerings.
The judging panel, made up of industry experts, expressed delight at the standard of entries which continues to strengthen every year.
"The entries this year have shown strength in all areas. It's clear that retail teams within the sector are full steam ahead in considering in-store customers as well as those who shop from afar in product development and choices." Jill Fenwick, Managing Director, Association for Cultural Enterprises

Limpeeze is a First Aid Kit for Feet, designed to provide a 'one-stop shop' for pressure and friction relief. It's perfect for hiking, running and sports! www.limpeeze.com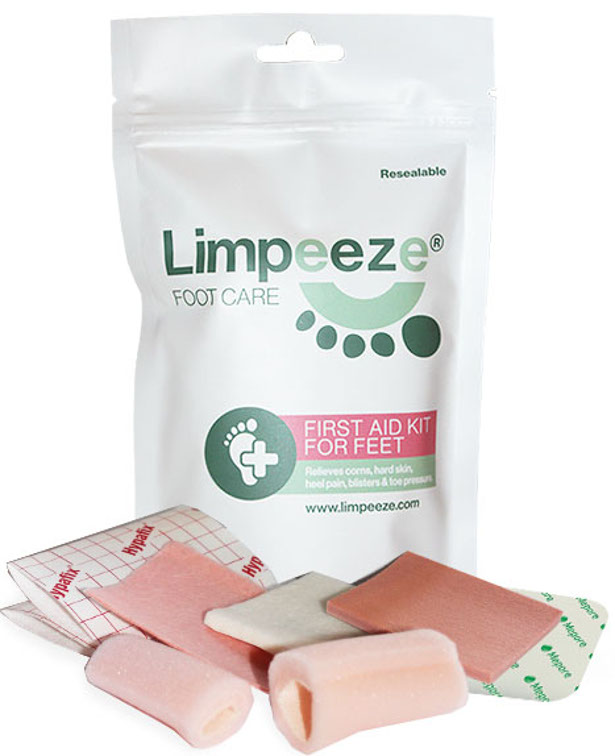 FACEBOOK | TWITTER | INSTAGRAM
LIMPEEZE
THE FIRST AID KIT FOR FEET
The Podiatry Relief Pack contains 2 Toefoams for Rubbing & Toe Pressure, White Felt for Pressure Deflection, Pink Foam for Shock Absorption, Pink Felt (Thin) for Friction & Rubbing Areas, plus Hypoallergenic Adhesive Tape and 2 Sterile Adhesive Island Dressings.
Resealable pack for continued use.
See more and buy at :- www.limpeeze.com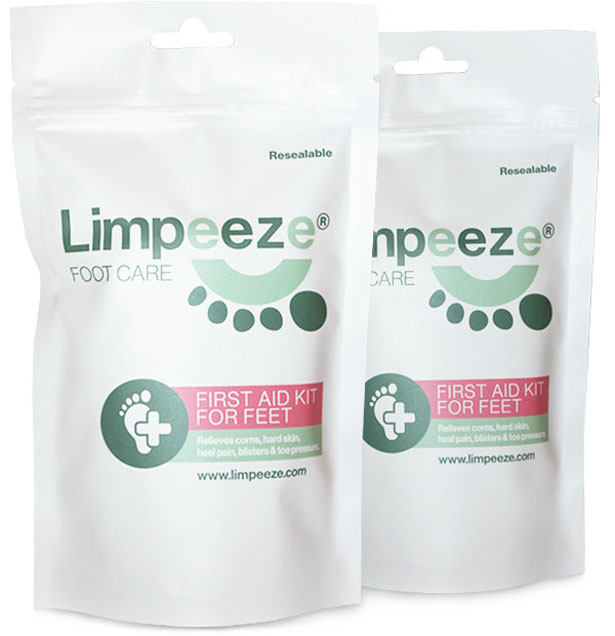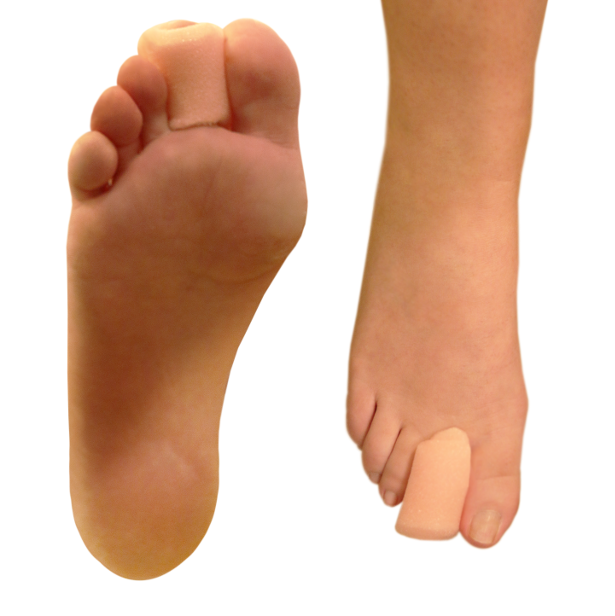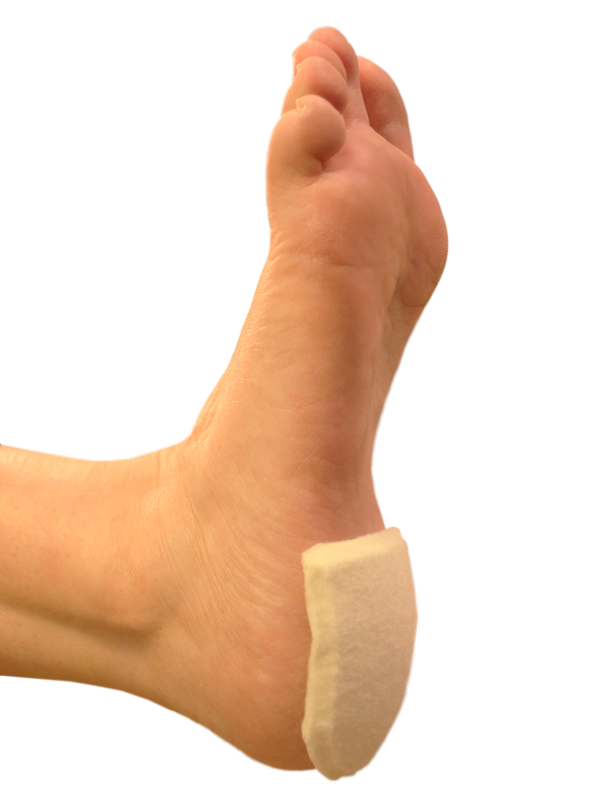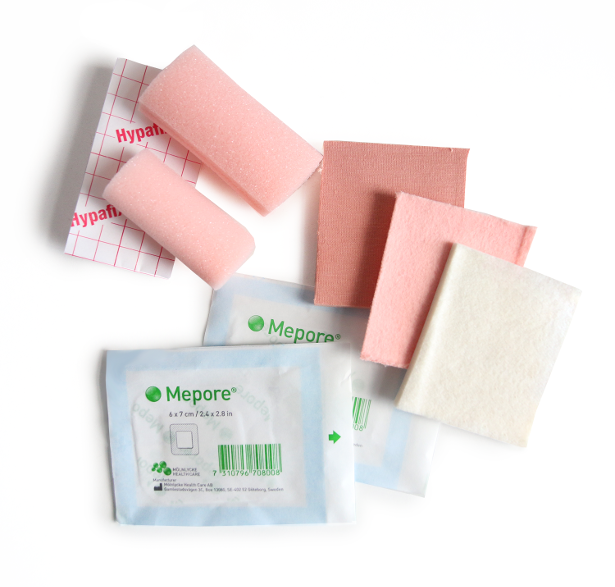 Almost half of shoppers in the Northern Ireland are not aware of exploitation of food and drink producers in developing countries

· 48% of shoppers are not aware of exploitation of food and drink producers in developing countries
· 37% of respondents were put off by "too expensive" ethical products
· 37% of consumers "never" think about the people who produce their food
Almost half of shoppers in Northern Ireland (48.3%) are unaware of exploitation in the food chain new research has revealed.
The survey, commissioned by the Fairtrade Foundation ahead of Fairtrade Fortnight also found that more than a third (36.7%) of respondents admit to never thinking about who produces their food and drink. Only 8.3% of the survey admitted to 'always' thinking about who produces their food and drink.
More than a third of consumers (36.7%) are put off buying ethical products because they're too expensive, while 18.3% of consumers don't buy ethical products because they "don't trust claims" made about ethically-sourced products.
The new research has shown that 93.3% of shoppers in Northern Ireland think that price is an important factor when considering where to shop. This is followed by the quality of products (88.3%), the location (76.7%) and then the ethical credentials of the store (31.6%).
When it comes to the Fairtrade products that we are buying, the top most purchased is – unsurprisingly – bananas with 40% of us buying them. Second is coffee at 40% and third is tea at 26.7%. With banana sales in the UK expected to reach 820,000 tonnes this year (that's over 1,500 Boeing 747's), can more be done to encourage Brits to buy Fairtrade?
The research was released to mark the start of the Fairtrade Fortnight "Come On In" campaign, inviting members of the public to "come on in" to Fairtrade and experience the world of the people who produce the things we love to eat, drink, and wear.
The campaign will also explore how businesses, farmers, workers and shoppers come together through Fairtrade to break the stranglehold of poverty prices.

GEAR4 HAS THE SAMSUNG GALAXY S9 COVERED www.GEAR4.com using D3O® advanced technology; a market-leading, shock absorbing material designed to be drop drop resistant from up to 13 ft!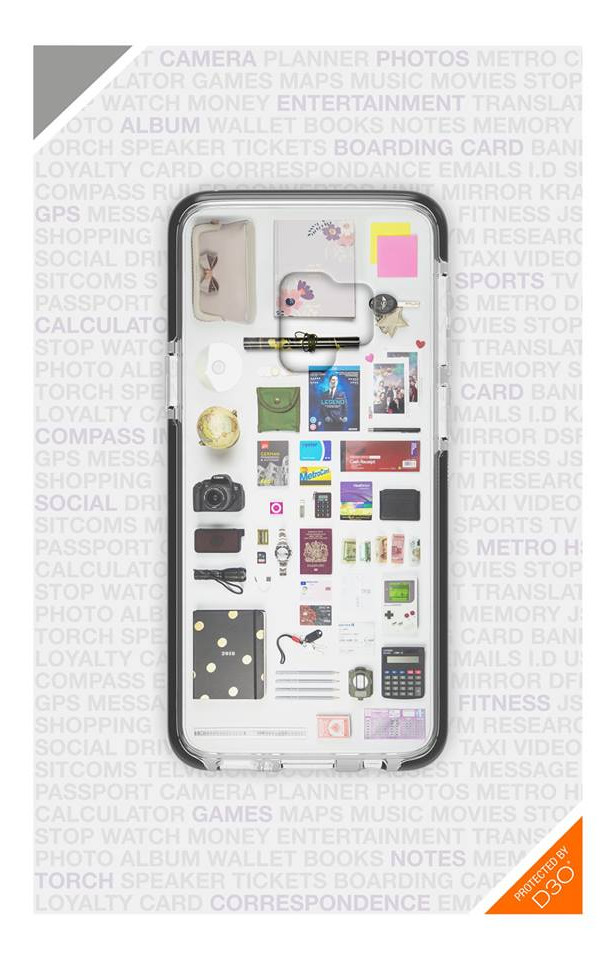 INSTAGRAM | TWITTER | FACEBOOK | YOUTUBE
Gear4, the UK's leading protective case brand, is excited to announce the availability of its new Samsung Galaxy S9 and S9+ compatible cases.
Designed to perfectly protect the handsets' new lilac purple bodywork, stereo speakers and double camera, all protective cases in the range boast D3O®'s advanced technology; a market-leading, shock absorbing material designed to be drop drop resistant from up to 13 ft… which is higher than the first floor window of the average home in the UK.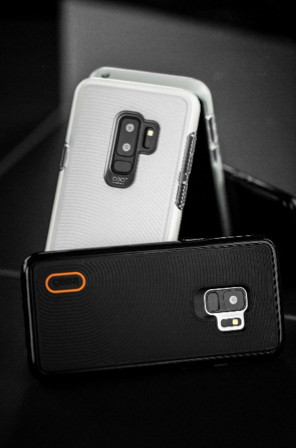 The full range includes:
Piccadilly – An award-winning clear case with a colour matched D3O® bumper in blue, black and purple


Oxford – A stylish black folio case with card slots and a handy stand feature that's ideal for keeping all your essentials together and watching Netflix on the train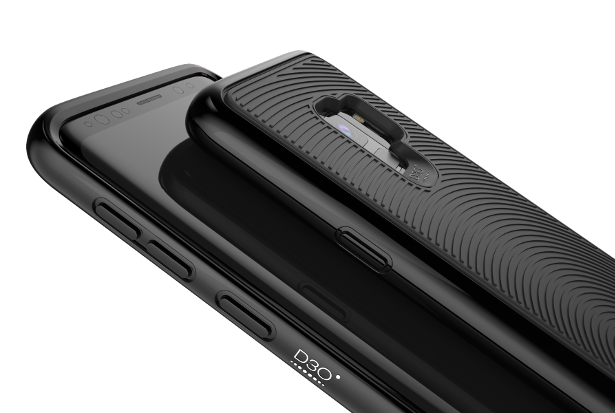 Victoria – Gear4's fashion range of cases boast four trendy designs with accents of copper. Designs include PALMS, STREAK, MANDALA and FEATHERS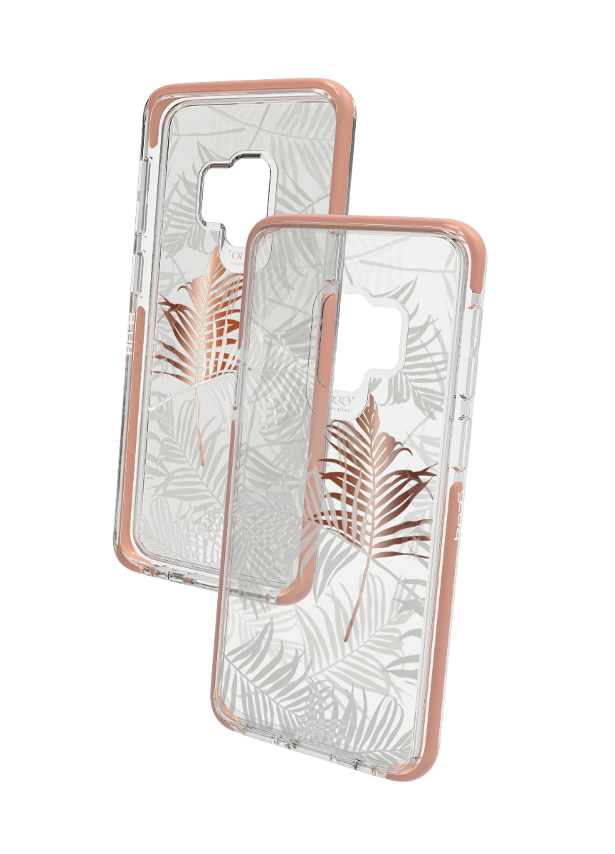 Battersea – The most rugged in the Gear4 range, this smart case is reinforced with additional D3O® on the back plate and around the sides providing 360 degree edge protection. Available in black or white.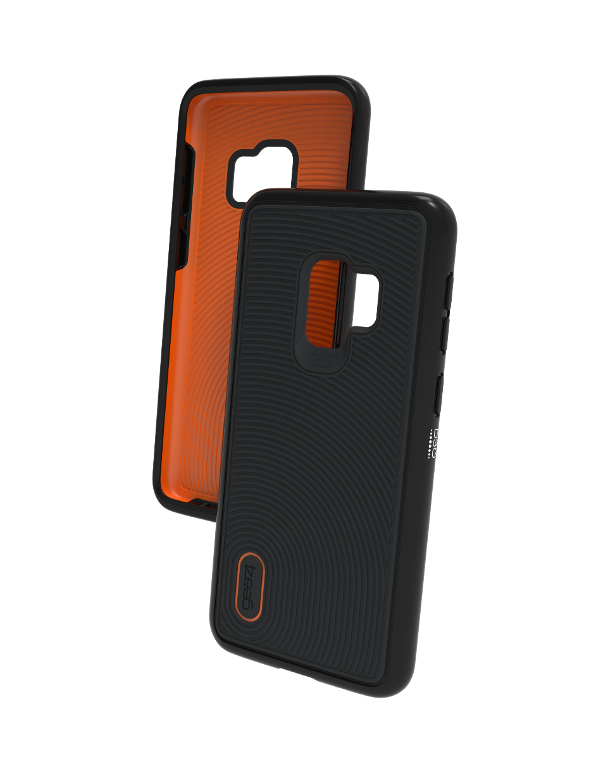 Slim fit design | Easy access to all ports | Available in a range of colours and styles | From £29.99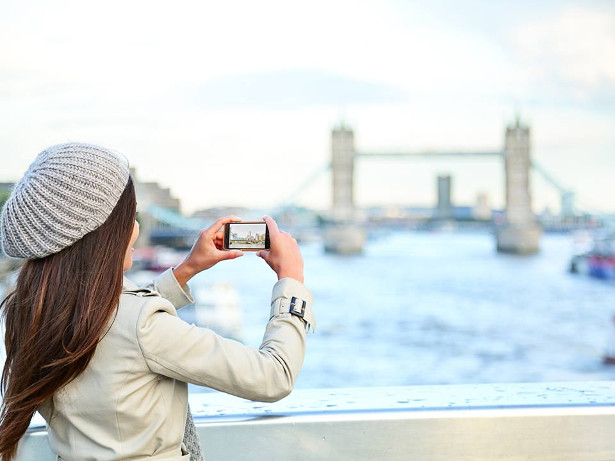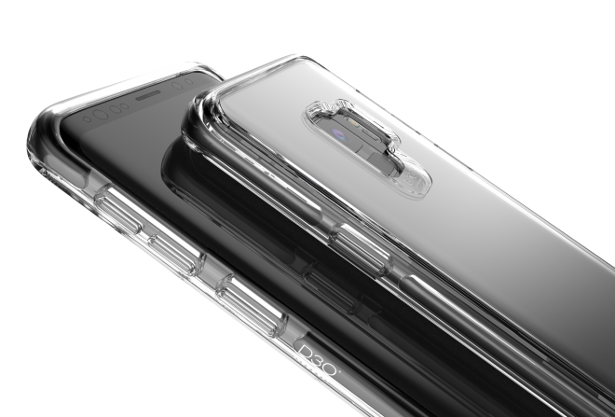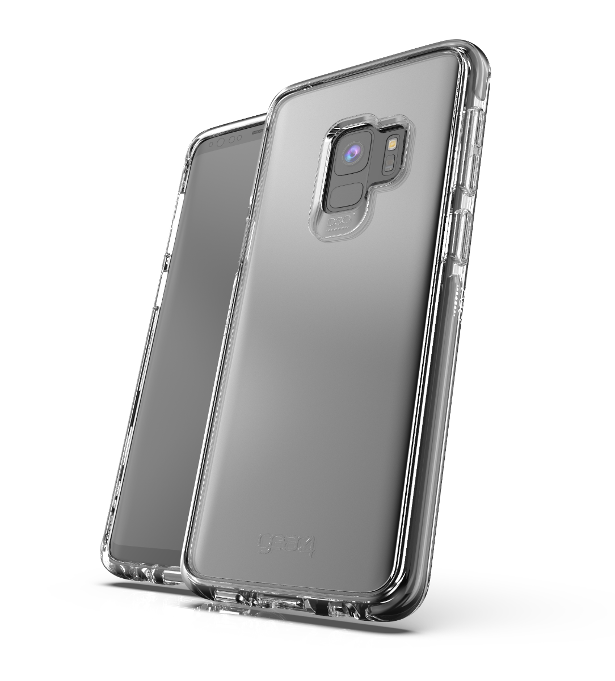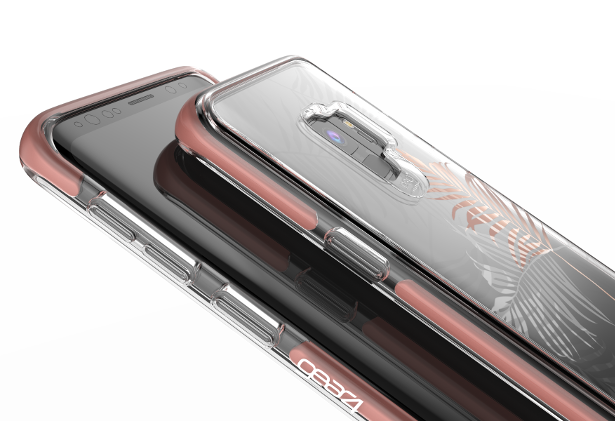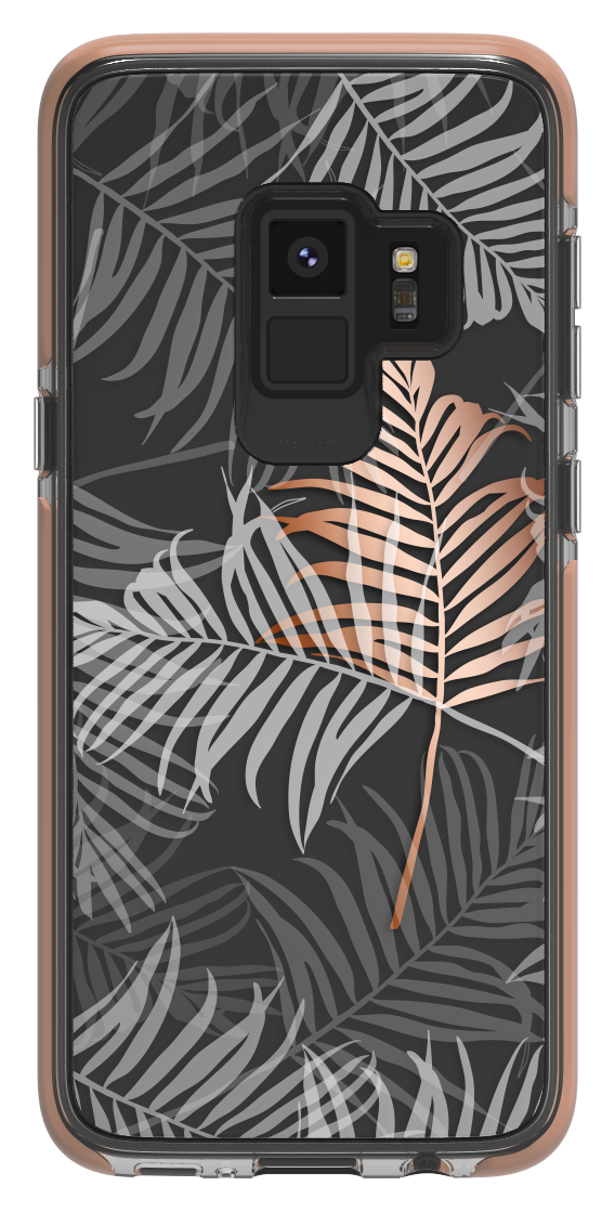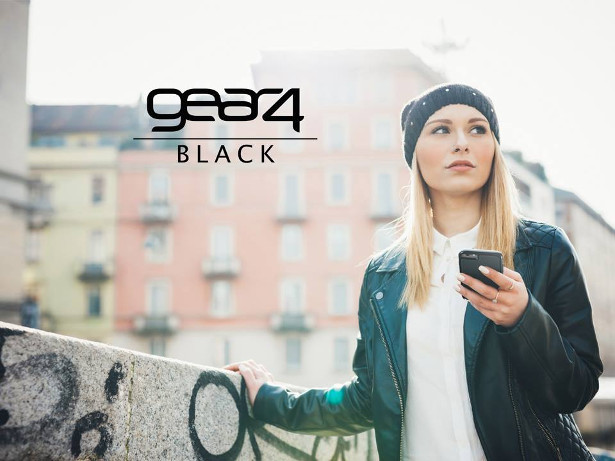 A world first: XDubai star wakeboards on the iconic waterways of Madinat Jumeirah, Dubai
London, 26 February 2018: Some guests journey around Dubai's Madinat Jumeirah Resort with an Abra ride along the waterways; others explore the hidden alleyways, the 2 kilometre beach and turtle lagoon on foot; whilst some prefer a leisurely ride on a buggy decorated by a local artist. But for his first visit to 'the Arabian Resort of Dubai, professional wakeboard athlete JB O'Neill discovered Madinat Jumeirah in his own unique way – on the ultimate 'wakecation'.
Jumeirah Hotels and Resorts and XDubai invite you to watch this remarkable stunt where JB O'Neill navigates his way around the waterways leaping from the family friendly pool of Jumeirah Mina A'Salam into the lagoons, cruising past the palatial Jumeirah Al Qasr and gracefully jumping over bridges in the waterways around the intimate Jumeirah Dar Al Masyaf.
To see some of the sights that JB saw from his board, book your own holiday to rediscover Madinat with the Jumeirah Flavours half-board offer; and enjoy incredible experiences including daily complimentary breakfast, complimentary and unlimited access to Wild Wadi Waterpark™ and a dine around experience for dinner in over 60 participating Jumeirah restaurants located across Dubai from just £355.
If you're a thrill seeker like JB, learn to wakeboard on the beaches of Madinat Jumeirah during your holiday; rates start from £40 for 15 minutes and £165 per hour.
Some facts about the XDubai Wakecation in Madinat Jumeirah:
The highest drop in the video from the Jumeirah Mina A'Salam pool to the waterways was 7 meters.
When JB O' Neill rides under the bridge of Talise Spa, there is only a 68cm gap between him and the bridge.
The biggest wakeboarding spin trick in the video is a 540 degree jump over the bridge.
The highest speed JB hit whilst wakeboarding in the waterways was 34km/h.
Whilst filming, the total number of jumps completed by the XDubai athlete in the stunt was 30 and the ramp was placed in 5 different locations across Madinat Jumeirah.
The specially built ramp by XDubai is 1.1 meters tall.
The stunt was filmed by a total of 8 different cameras including a special underwater XX and filmed over a period of two days.
Ladies Whangee Handle Umbrella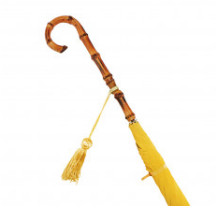 RRP £150.00
Available from www.pickett.co.uk in various colours
FACEBOOK | TWITTER | INSTAGRAM | YOUTUBE
With a rugged 34,000-mile coastline the state of Alaska has the longest coastline in the United States.
Wild Alaska salmon, white fish and shellfish mature at a natural pace, and swim freely in the icy seas.
It comes as no surprise, then, that Alaska Seafood's wild, natural and sustainable seafood is some of the finest seafood the world has to offer.
Nature provides it, all you have to do is enjoy.
Melbourne Label, A Beaut Commute.
We make functional clothing for active women by blending vintage fabrics and styles, with sports technology, and reflective finishes.

https://www.instagram.com/abeautcommute/
http://www.abeautcommute.com/
Stay flexible with Pernol this winter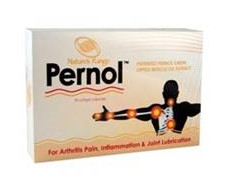 Many people feel more susceptible to aches and pains during the colder months and now research from the University of Manchester points to a direct correlation between colder, wet weather and increased joint pain and stiffness: bad weather, particularly rain and a lack of sunshine, can make chronic pain worse[i].
According to Georges M Halpern, Professor Emeritus of Medicine at the University of California, Davis, Green Lipped Mussel Oil Extract is "the most powerful anti-inflammatory available and its anti-inflammatory, pain-relieving action is superior to any conventional pharmaceutical medicine".
Formulated to help with chronic joint pain and inflammation, Pernol's main active ingredient is a patented, highly purified 99% stabilised pharmaceutical grade oil, extracted from the Green Lipped Mussels (Perna canaliculus) that are exclusive to the New Zealand coastline along the South Island.
Perna is a great source of glycosaminoglycans (GAG), a naturally occurring glucosamine, which is one of the most widely-used ingredients for joint health.
In healthy joints glucosamine occurs naturally and is used to repair cartilage, the slippery material that cushions the end of bones. Over time your body becomes less able to replace new cartilage to counteract any loss, allowing insufficiently-cushioned bone to rub together causing inflammation, pain and stiffness. Excessive sporting wear and tear, through running or cycling for example, can also accelerate this process.
Pernol is 100% natural and safe and there are no known side effects or interactions.
It costs from £18.95 for 30 capsules and is available exclusively from Stirling Health on 0845 450 1471 or online from www.stirling-health.net.
'Auto-Pilot' parents have a whopping 22 tasks to complete BEFORE they
leave the house and spend 14.5 hours dedicated to family life
Case study and expert spokesperson available if of interest, please email to find out more.
Families are suffering from a deficit in spending quality time together, with the average British mum dedicating a staggering 14.5 HOURS A DAY (60 percent) undertaking tasks for the family, with modern dads just behind with 10 HOURS (42 percent)
According to research from Dorset Cereals, it is not surprising that we don't have time to slow down and enjoy family time, the average parent has a whopping 22 household tasks to complete each day BEFORE THEY LEAVE THE HOUSE. With mums undertaking 25 chores a day and dads also tackling an impressive 18, it isn't surprising to hear that a staggering 83 percent regularly feel at their wits end.
The poll of 2,000 mums and dads unveiled that the rat race of the modern age has forced time-strapped parents to juggle both family life and career, leaving 71 percent of parents feeling "disconnected" from their family due to their fast and busy lives.
A new wave of parents has been identified following the research revealing, eight out of ten have confessed they feel like they are on 'autopilot' most days.
Dubbed the 'Auto-parent', this modern breed has declared that 'being on auto' is the only way to get them through a hectic day.
Although we have modern technology and services at our finger tips, it looks like we are STILL following in the footsteps of our parents'generation and facing the same challenges they did. While certain aspects of the parenting process have become easier, parents reveal life has got no less stressful.
Over two thirds of mums and dads declared that they feel pressure to become the "perfect parent" and have everything in control like they felt their parents did.
Constant cleaning and tidying emerged as the biggest bug bear, with almost half (48 percent) saying if they could transfer the responsibility to someone else, they would. Ironing the school uniform came second (14 percent) followed by emptying the bins and taking out the rubbish (12 percent).
Nearly half (49 percent) said that breakfast is the most stressful part of the day, with the daily rush to get out of the door taking its toll. Sitting down for breakfast was once norm for previous generation, however modern life has made this fall from the morning agenda, withjust 8 percent making the time to come together to enjoy breakfast.
To help facilitate time for families to come together, Dorset Cereals and Molly Maids have partnered together to donate over 100 hours of cleaning time to ease some of the daily burden. Simply visit dorsetcereals.co.uk between 26th January – 30th April for a chance to win and enjoy a breakfast on the slow1.
Train warm this winter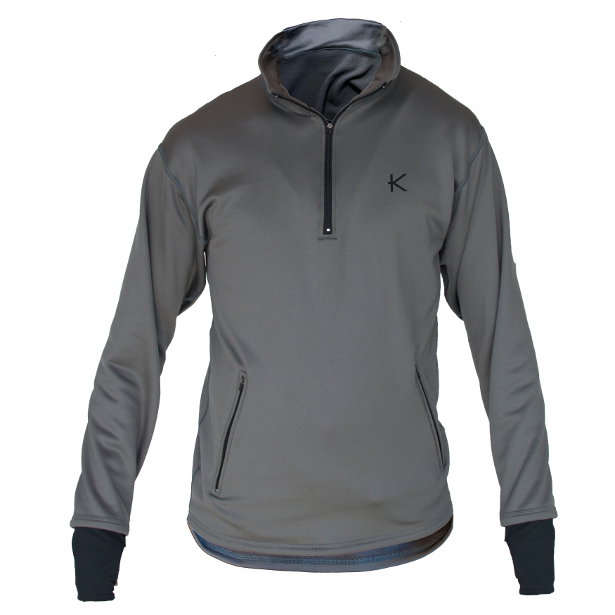 TWITTER | FACEBOOK | INSTAGRAM
KYMIRA Sport, the original producer of infrared sportswear, launched its brand new winter collection at the Ski and Snowboard Festival on 25th – 28th October 2018 (Battersea Evolution, London), which included garments that ensure customers can begin winter sports training.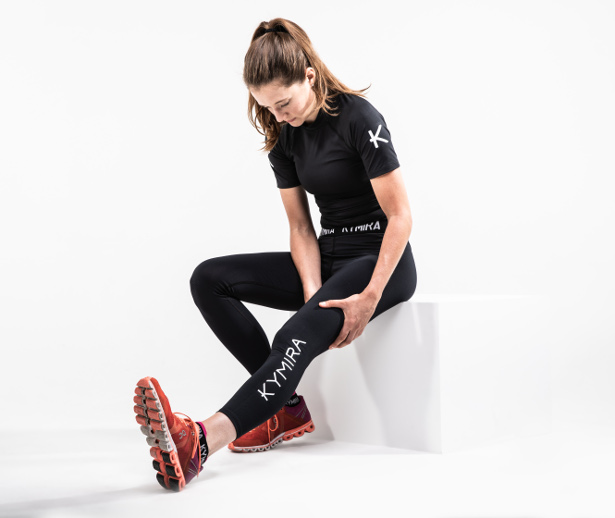 Using KYnergy technology, KYMIRA Sport's garments are recognised by the sports industry and professional athletes for improving performance, accelerating recovery, regulating body temperature and increasing microcirculation. The new garments in this season consist of gloves, a ¼ zip mid-layer and a full zip hoodie each embedded with its KYnergy technology.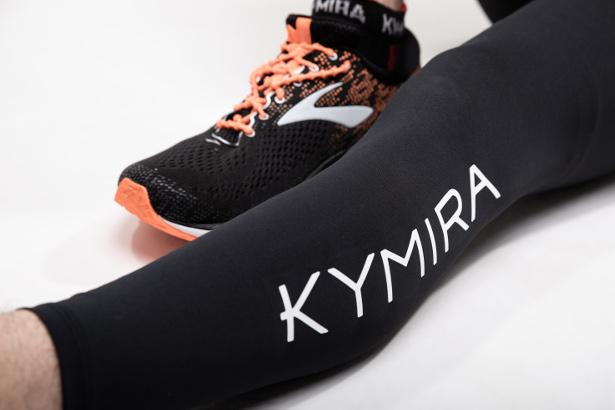 Made with water-resistant infrared fleece, the gloves have been designed for use in colder climates. With infrared technology to boost circulation in the hands and wrist, the gloves help to maintain warmth and dexterity while keeping the wearer's hands dry in wetter conditions. The gloves also feature silica microdots for grip and capacitive finger tips which are compatible with all types of touch screen.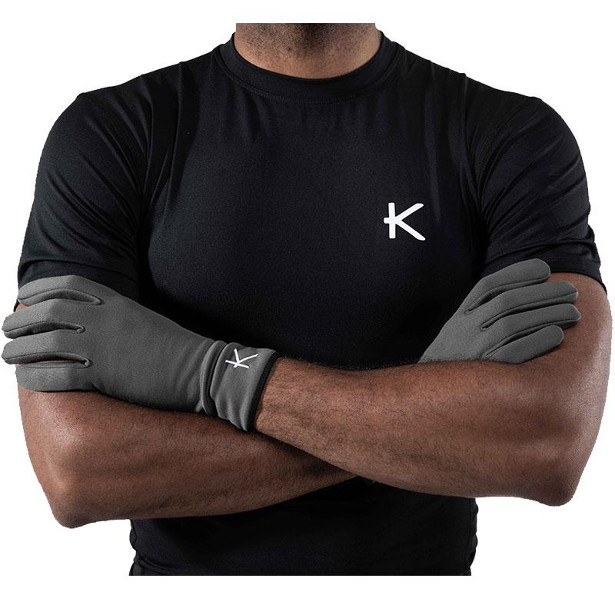 The ¼ zip fleece and full zip hoodie have both been designed to match an active lifestyle, tapered to the wearer's body. The new range is the ultimate mid-layer for any outdoor enthusiast. Boasting a new water repellent Kymira fabric, both the fleece and hoodie will promote circulation throughout the upper torso, maintaining warmth, keeping the wearer dry and regulating temperature.
In addition, the fleece features zip-lock pockets to keep possessions safe and a high rise collar to protect against harsh winds. Furthermore, the fleece's wide zip-lock neck can be easily taken off when wearing a helmet and its snow stop sleeves fit into or over gloves to prevent any snow getting in. The oversized hood on the full zip infrared hoodie can also be used with or without a helmet, perfect for winter sports enthusiasts on the go.
Tim Brownstone, CEO and Founder of KYMIRA Sport, commented: "We're delighted to be offering a new range of winter garments, adding to our already extensive range of sportswear. Designed with our KYnergy technology, the garments will assist both the pro and amateur athletes alike in regulating their body temperature and enhancing their performance and recovery time, particularly for those undertaking in outdoor sport."
GLOVES £40
¼ Zip £120
Full Zip Hoodie: £140
About KYMIRA® Sport
KYMIRA Sport was founded by Tim Brownstone during his final year (2013) at the University of Reading. The primary reason for starting KYMIRA Sport was to bring to market a technology Tim had been researching and developing during his time at University.
The brand KYMIRA Sport is primarily focused on performance and recovery enhancing apparel for elite and lifestyle athletes alike. These products were developed in partnership with a Californian technology company who they still work closely with today to further research aims and exposure on a global scale. Within the first 3 months of KYMIRA Sport products being available on the global market, direct sales were coming from Australasia, the Middle East, Mainland Europe, the UK and the US, all of which were achieved through organic growth.
KYMIRA Sport has won multiple accolades, including:
2017 SXSW Best Bootstrap Company winners
Lloyds Bank Enterprise Award 2014: Best Start-Up (London & South East).
Shell Live WIRE Award, SY Global Entrepreneur Awards: Most innovative start-up
SY Global Entrepreneur Awards: Best tech start-up
Best Tech Start-Up in the Thames Valley
Connecting Thames Valley Tech