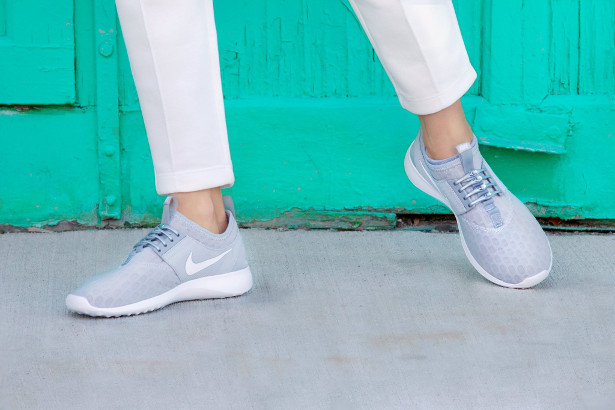 TWITTER | FACEBOOK | INSTAGRAM | PINTEREST
HICKIES are a shoelace replacement system that turns any pair of shoes into a tailor-fitted slip on, perfect for any run, workout or day on the move.
Install it once and never tie your sneakers again.
It is the perfect gift under $20, unexpected, useful, and fun. Make his sneakers look, feel and fit better.
Welcome to the new era of shoelaces.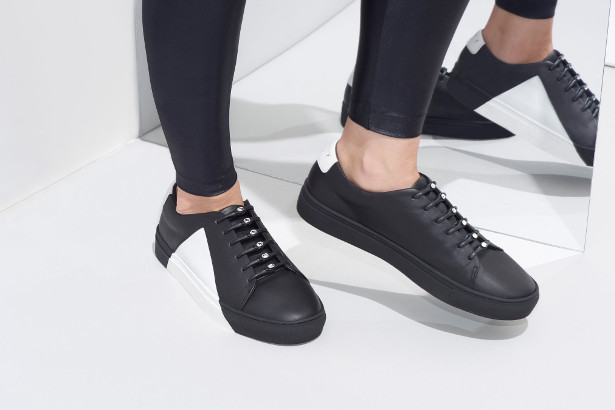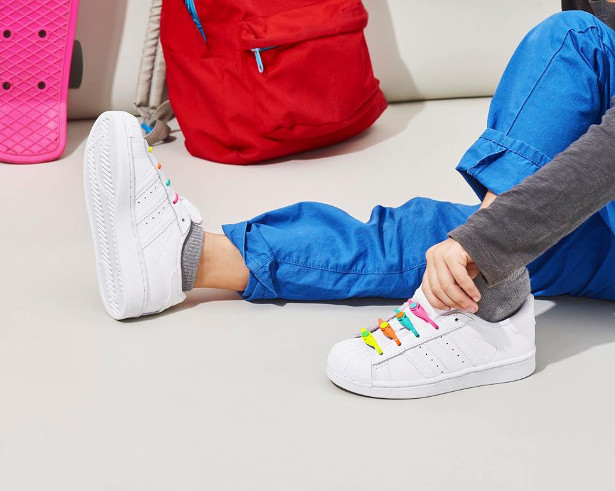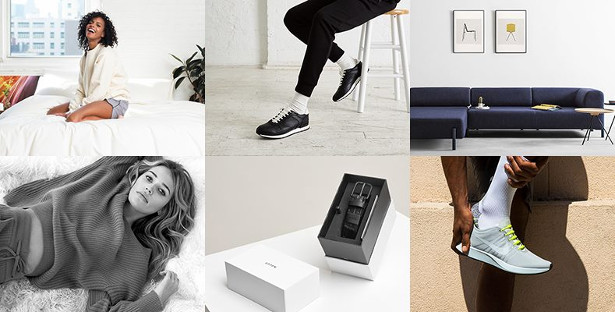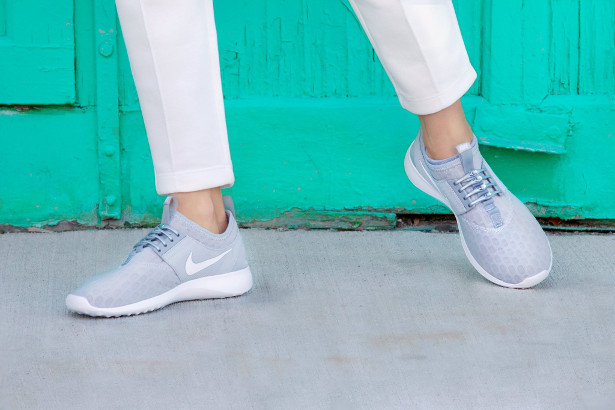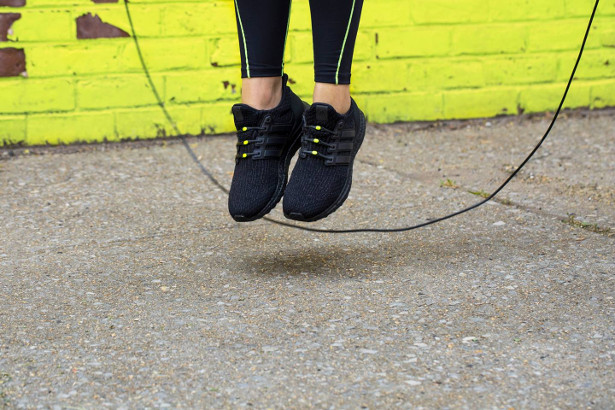 MERIDIAN GOES NUTS ABOUT SUPERFOODS WITH NEW PEANUT BUTTER & BAOBAB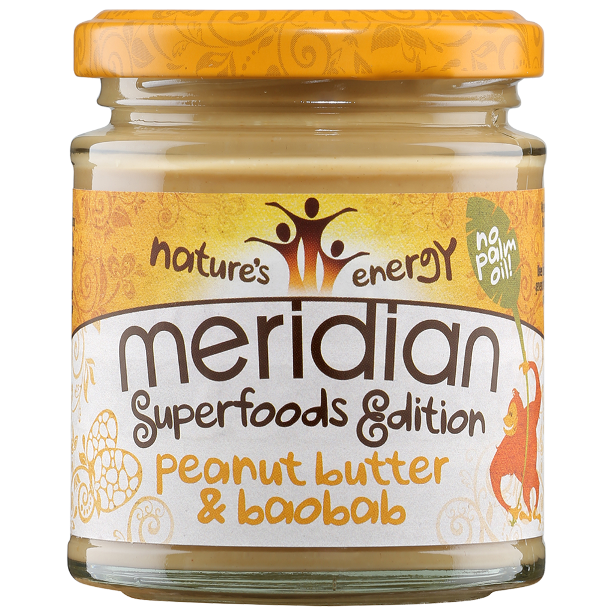 PINTEREST | YOUTUBE | TWITTER | FACEBOOK | INSTAGRAM
Meridian Foods, leading producers of delicious nut butters and nut bars, have added an innovative new product offering to their current range by launching a new special edition Superfoods recipe – Peanut Butter & Baobab.
As Britain continues to place a greater emphasis on health and wellbeing, consumers are increasingly looking for new and exciting, yet nutritious foods that are packed full of natural benefits and will help them to achieve their health, wellness & fitness goals. By combining three popular ingredients – peanuts, baobab and coconut oil, Meridian has developed an innovative new superfood nut butter.
The new Peanut Butter & Baobab is available in a 170g jar (RRP £2.49) and combines Meridian's popular peanut butter with the unique citrussy and sweet flavour of African Superfood baobab to create a deliciously creamy yet zesty nut butter with a smooth texture. It's perfect for adding into smoothies, shakes, cakes & bakes, generously stirred into porridge & ice cream, or just simply on spread on toast and crumpets.
Baobab is a unique African 'superfruit' derived from trees mainly native to Africa and Madagascar and is harvested by hand by collecting the pods from the trees or off the ground.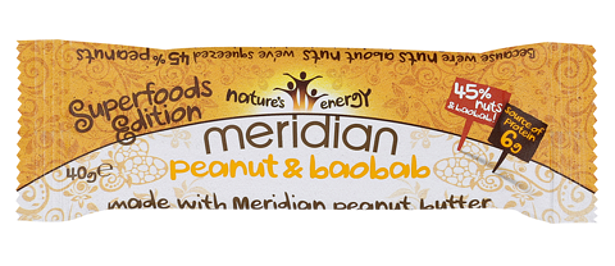 It is classified as a Superfood and offers a range of health benefits to consumers, with six times more Vitamin C than oranges, twice the amount of calcium than milk and extremely high antioxidant levels – more than double those of its nearest competitor, the Açai berry!
The accompanying Peanut & Baobab bar (RRP £1.19) is the ninth addition to Meridian's popular nut bar range. The 40g bar is made using Meridian's very own peanut butter, containing 6g of protein per bar and offering a tasty and convenient way for consumers to snack healthily on-the-go. By turning their nut butters into a snack format, Meridian are enabling consumers to enjoy nuts more and more in their daily lives, particularly in a delicious portable format.
Sue McIntosh, Head of Marketing at Meridian Foods, said: "Shoppers are increasingly looking for new and exciting foods that are both delicious and contribute nutritional benefits, but with convenience at the forefront to fit in around our busy lives. With just three ingredients, our new Peanut & Baobab Nut Butter provides a great tasting healthy snack immediately to help those on a busy schedule."
"Peanuts already provide a rich source of protein, vitamins and minerals, however the addition of Baobab as a superfood is something unique to the nut butter category. The superfood trend shows no sign of going away with demand and production of superfood products soaring in recent years* and we hope people will be looking forward to trying something new!"
Meridian's new Peanut & Baobab Range will be available to buy online at www.meridianfoods.co.uk and from selected independent health food stores from June onwards.
Visit www.meridianfoods.co.uk for a selection of delicious recipe ideas using the new Peanut & Baobab Butter and to buy the full range online.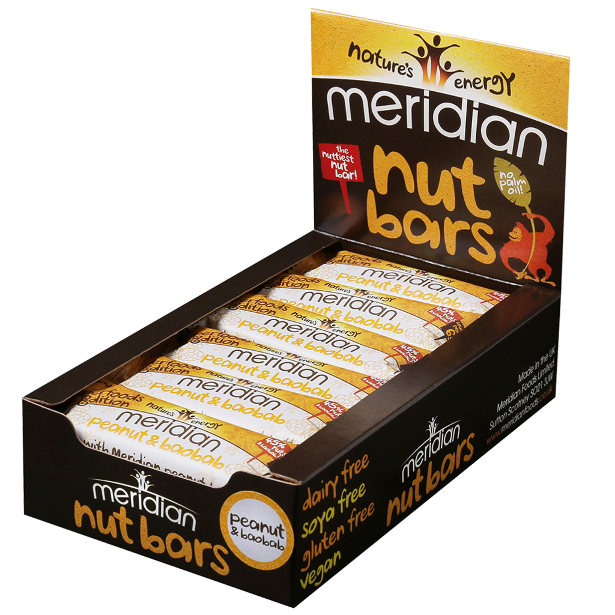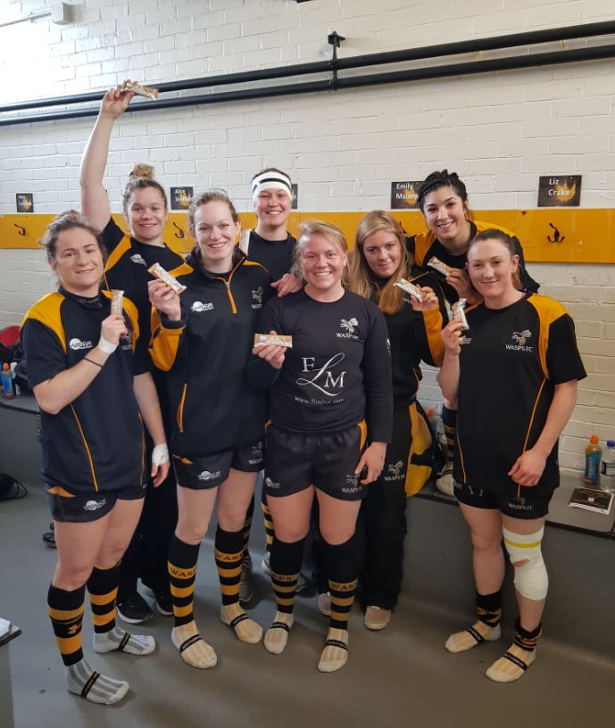 💡Searching for that perfect pendant or wonderful wall light for your room or space?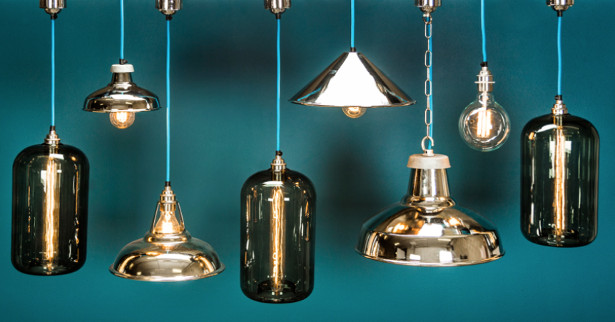 Now you can create the light you've been looking for with the Made For You lighting service from Yorkshire-based lighting company, Urban Cottage Industries – the first and only next day bespoke lighting service.
Simply 'Pick 'n 'Mix your shade, bulb, cable and fittings using the easy to use online configurator. Your perfect light will then be made up and tested in their factory, and with you the next working day! 💡
Prices start at £22.57 for a Simple Plug In Light
FREE Next Day Delivery
www.urbancottageindustries.com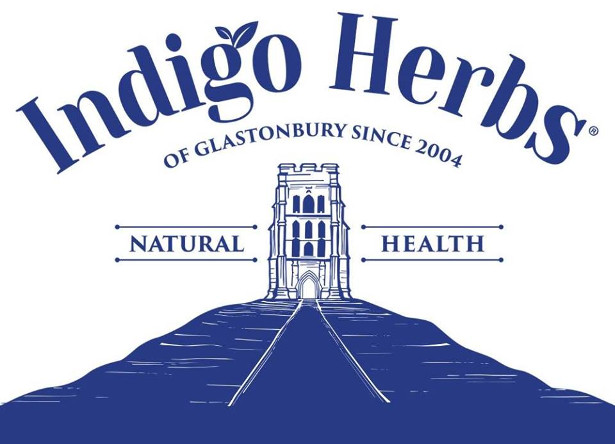 "I have used this substance so many times, it is very stable and in its resealable package with the option to buy different bag sizes, is important because i, depending on what is happening may decide to consume more or less of the product, as i balance my lifestyle demands, and push through my performance goals, within my family and within my commercial enterprises!
Knowing that it comes from Indigo Herbs who are Glastonbury based means that I am buying from a company from the location of the sacred sites but who have a proven and consistent track record of producing extremely reliable high quality products!
Please act responsibly and browse the very wide range of products available from Indigo in this sector and in so many other sectors, their ranges of Vegan and nutritional products cover so many needs of clients and they are constantly improving their existing products and their research and development team are always widening that range of products to cover more and more needs of customers! 10/10! Super company with a great range of products!"
InTouch Rugby Lifestyle and Biology Editor.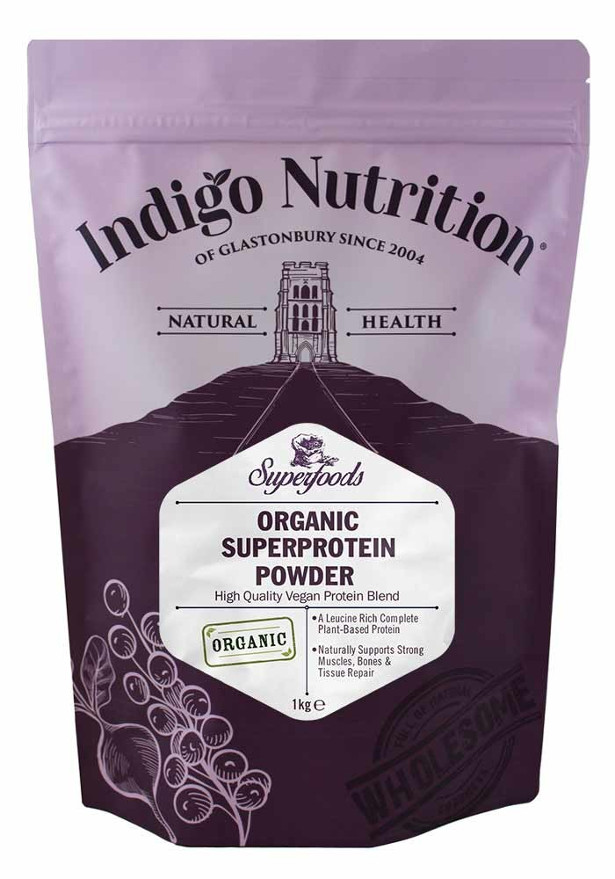 FACEBOOK | TWITTER | INSTAGRAM | GOOGLE+ | PINTEREST | LINKEDIN
Organic Vegan Protein Powder (Super Protein)
4.8 stars 15 verified reviews
Certified Organic
65% overall protein content
High in the Leucine amino acid, B Vitamins and Magnesium
Gives high endurance with an abundant energy release
Fantastic source of Vegan protein
Great for Athletes and Body Builders
Resealable air tight, foil pouch
100% pure botanical ingredients, absolutely nothing added
Vegan Protein Powder – Organic Vegan Protein Powder (Super Protein) from Indigo Herbs is a natural Organic Vegan Protein Powder that is a combination of Pea proteins, Pumpkin seed proteins, Rice protein, Hemp protein and Chia Seed protein. Vegan Protein Powder meets all requirements for athletes and bodybuilders wishing to build muscle and take advantage of long sustained vital natural energy. High in Vitamins and Minerals and the muscle building amino acid Leucine; Vegan Protein Powder is also a great organic Super Protein containing very high amounts of all 9 of the essential amino acids. Let Super Protein be your one stop protein powder for you pre-gym protein shake.
At Indigo Herbs we are passionate about premium quality botanicals. Explore the tabs on this page to find out more about the health benefits, quality, manufacture and suggested use of this Super blend powder. At Indigo Herbs we are committed to empowering optimum health and nutrition and assisting you to take responsibility for your own health and wellbeing, by having access to many of nature's healing botanicals.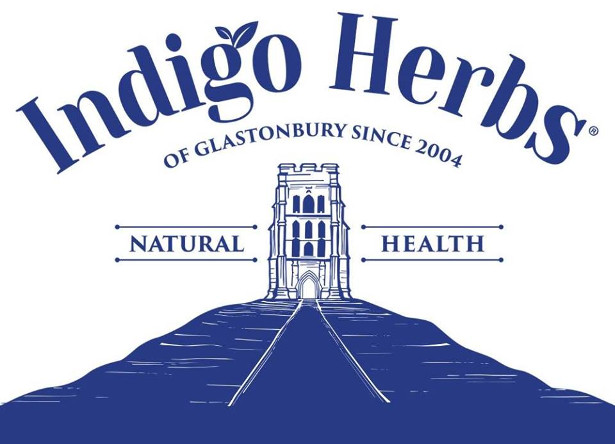 Make your own organic vegan chocolates with this kit which makes 45 small bars – the perfect gift for a chocolate-loving dad this Father's Day. The kit contains everything you need to make your own chocolates: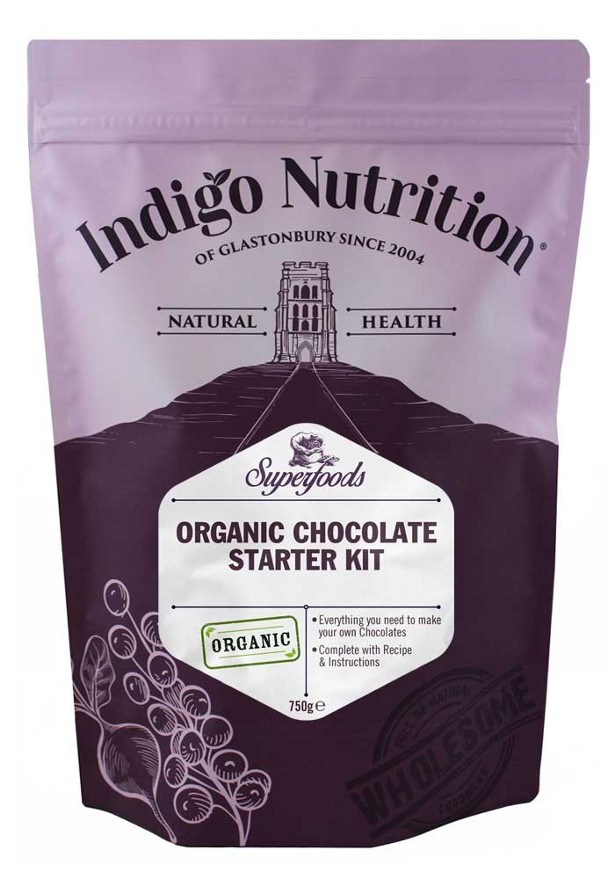 FACEBOOK | TWITTER | INSTAGRAM | GOOGLE+ | PINTEREST | LINKEDIN
Buy Indigo Chocolate Making Kit (Small) 300g
Indigo Chocolate Making Kit (Full Ingredients & Recipe)
4.8 stars 8 verified reviews
Includes: 100% Pure Chocolate Ingredients.
Everything you could possibly need to make your own Chocolates.
Including our own delicious recipe & instructions.
The freshly made chocolates are healthy and delicious.
Makes a fantastic gift, simple & easy to use instructions.
100% pure botanical ingredients, absolutely nothing added.
Small kit 300g makes about 20 small bars
Large kit 750g makes about 45 small bars.
Chocolate Kit from Indigo Herbs is a fantastic kit comprising of premium quality ingredients for those who want to make their own Natural Organic Chocolate. These chocolate ingredients are 100% pure resulting in the final chocolates being both nutritious and delicious. Enjoy hand crafting your own organic chocolates at home with this simple and easy kit. Our delectable Chocolate Kits come in 2 sizes, small 300g and large 750g. The kit contains: Organic Cacao Powder, Organic Cacao Butter, Organic Raw Agave Nectar, and Pure Organic Raw Vanilla Powder. We also include our secret recipe on how to make Indigo Herbs Pure Natural Chocolate.
At Indigo Herbs we are passionate about premium quality botanicals. Explore the tabs on this page to find out more about the quality and suggested use of this fantastic Chocolate Kit. At Indigo Herbs we are committed to empowering optimum health and nutrition and assisting you to take responsibility for your own health and well being, by having access to many of natures healing botanicals.
Buy now at :- www.indigo-herbs.co.uk/shop/buy/indigo-chocolate-making-kits-product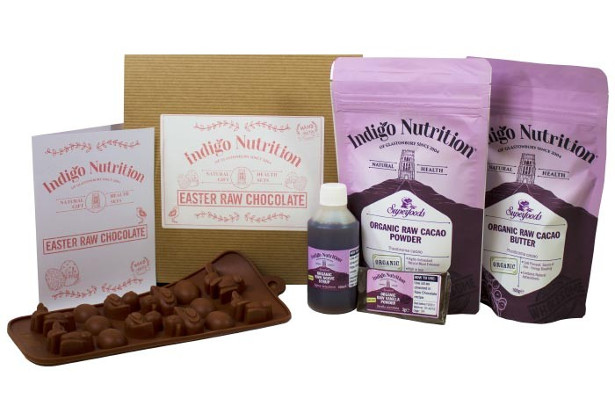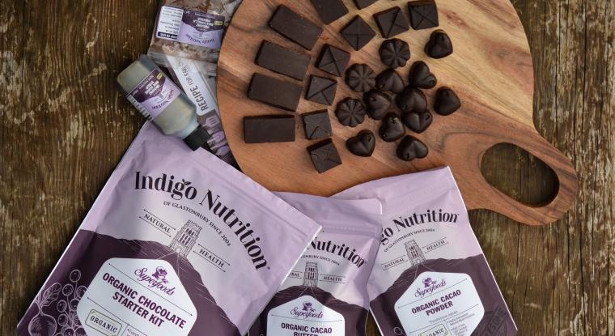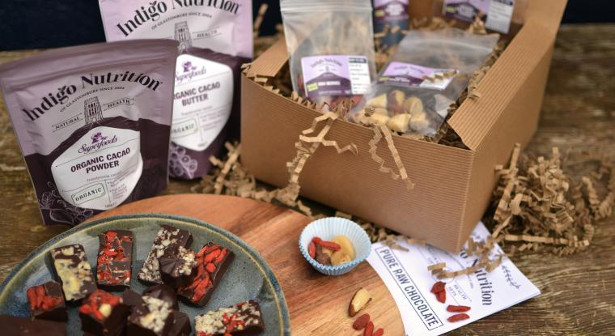 WORLD FIRST SUPPLEMENT LAUNCHED TO REDUCE STRESS
TWITTER |FACEBOOK
Scientists identify the bacteria in the gut, which can reduce stress for the first time
Zenflore, the world's first food supplement harnessing the unique culture 1714-Serenitas now launched in Ireland by Irish company
Supplement bolsters the proliferation of 'good' gut bacteria to counter stress.
Launch supported by research performed by scientists at the forefront of research on the 'gut brain axis'
Supported by research performed by scientists at the forefront of research on the 'gut brain axis'
GUT FEELING
616,000 people between 30 and 55 suffered stress in the last 12 months in Ireland. Mild to moderate stress is pervasive, with feelings of worry the most common manifestation reported by 37% of those surveyed. 23% had headaches and 17% sleep disruption, whilst others testified to fatigue, upset stomach and aching muscles.
While short bursts of stress will pump enough cortisol, also called the stress hormone, round the body to meet work deadlines; get children to school on time; or survive the daily commute, however stress in excess or over a protracted period can impact our health.
Now scientists have discovered a good bacteria which can reduce the level of our stress hormone, cortisol. The scientists at PrecisionBiotics® – who discovered this natural 1714-Serenitas bacterial culture – have now harnessed it to create Zenflore® to support the mind and body during demanding times. This culture has been shown to increase the activity in the areas of the brain associated with emotions, learning and memory. It does this by becoming part of the gut microbiota that plays a role in the dialogue between the brain and the gut.
Gut brain axis
The scientists at PrecisionBiotics have been working with two leading researchers, Professor Ted Dinan and Professor John Cryan at a world renowned research institute – APC Microbiome Ireland, based at the University College Cork (UCC) – where the primary focus is the gut brain axis. Ted Dinan is also Professor of Psychiatry at UCC. His primary research focus is on the role of the gut microbiota in influencing brain function and development. John Cryan is Professor & Chair, at the Department of Anatomy & Neuroscience at UCC.
John Cryan's research is focused on understanding the interaction between brain, gut and microbiome and how it applies to stress, mood and immune-related disorders. He has edited three books including "Microbial Endocrinology: The Microbiota-Gut-Brain Axis in Health and Disease" and has also presented a TED talk on the subject.
Their work has shown that there is a direct connection between our brain and our gut. In scientific terms, the gut-brain axis is the two-way dialogue between the brain and the gut. Its main job is coordinating brain and gut functions, by transmitting information from the gut to the brain, and the brain to the gut. The vagus nerve is a key physical link that relays the information between the two, it is the largest nerve in the body, outside of the spinal cord, and 80-90% of the nerve fibres in the vagus nerve go from the gut to the brain.
Together Professor Cryan and Professor Dinan have recently published 'The Psychobiotic Revolution' – to critical acclaim. This ground-breaking book looks at the discovery that a person's state of mind is intimately connected to their gut:
The gut produces 90% of the serotonin found in the body and scientists have found that bacteria can influence its production in the gut- this neuro-transmitter in the brain can affect a person's mood and feelings of happiness and pleasure – It was discoveries like this that led to the research, that ultimately resulted in the development of Zenflore®.
Stressing the benefits
Sleep disturbance was the main way stress affected marketing consultant Gemma Kennedy. She has been taking a single Zenflore® capsule every day for two months and says she is "super impressed" with the results. She explains: "I feel I'm coping better with stress, I'm less tense and so I've slept through the night, without waking to stressful thoughts for the past three weeks, which is almost unheard of for me. I fall asleep with ease and, when I wake in the morning, I feel well rested and don't struggle to get out of bed."
She also has an inflammatory reaction to stress and added "Most interestingly, my skin is the best it's been without being on antibiotics [for rosacea and acne]. I've had hardly any breakouts and the redness has reduced significantly. I've never experienced such results with a supplement."
Zenflore® was developed by PrecisionBiotics®, the company which also developed Alflorex®. The 35624® culture in Alflorex® is the only bacterial culture to have shown reduction of digestive issues in two well-controlled clinical trials led by scientists and gastroenterologists in the UK and Europe. As a result, it is the number one recommended culture by US gastroenterologists3 and was winner at the Irish Pharmacy News OTC Awards of Best Natural Product 2018 and Best GI Product in for 2016-17.
Just one easily swallowed Zenflore® capsule is taken daily with or without food and at any time of the day, and no refrigeration required. – With added B vitamins included in each capsule, Zenflore provides a complete support. It costs approx. €1 per day (€32.95 for a month's supply) and is available from all good pharmacies and selected health food stores. To find out more, visit www.precisionbiotics.com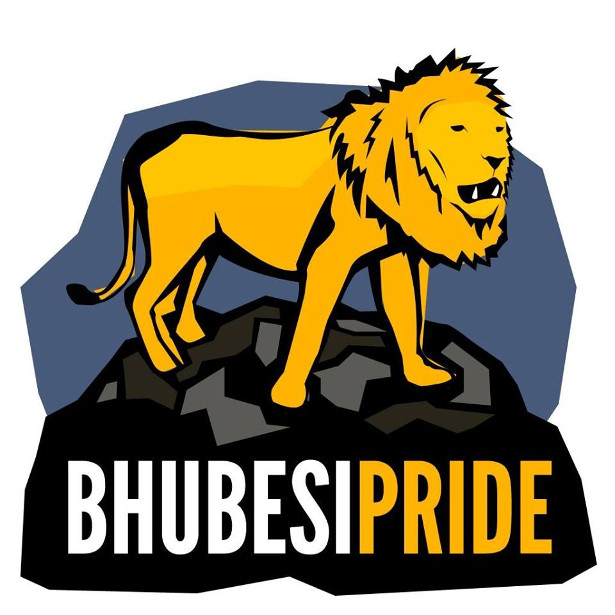 Coach Rugby in Africa
OUR MISSION
Bhubesi Pride Foundation (BPF) assembles qualified and dedicated teams of volunteers ('Pride members') to carry out annual coaching expeditions, supporting rugby and community development in schools and community centres in nine countries across east and southern Africa.
Taking place between January and September every year, we align project activities alongside relevant partners – G4S being an instrumental partner for the Foundation – NGOs, national rugby unions, government departments, international schools and local businesses, bringing added value to relationship and capacity building.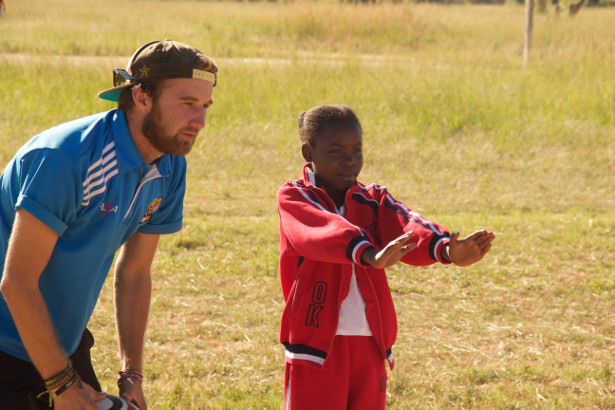 Working in Kenya, Uganda, Tanzania, Malawi, Zambia, Botswana, Namibia, South Africa and Mozambique, our objectives are as follows:
UNITE communities through rugby, promoting the sport's values and life skills
EMPOWER and up-skill local staff, nurturing community leaders, male and female, maximising sustainability
INSPIRE long-term developmental outcomes through tangible legacy projects, alongside international and in-country partners
WE NEED YOU!
WHAT YOU WILL DO AS A PRIDE MEMBER
Prepare and deliver rugby sessions, from grassroots to national level, developing your coaching and leadership skills
Empower local teaching staff and run coach education seminars
Work together with our extensive network of stakeholders to prepare and manage rugby festivals and tournament days
Experience Africa first-hand as we travel from country to country; its people, landscapes, culture and history
What's it like to coach with BPF?
Meet Pride members and hear them talk about their recent experiences volunteering in Africa:
APPLY NOW
Apply for our next expedition: http://rugbyinafrica.org/about/apply-to-join-us/
Join from 3 weeks to 7 months. Volunteer fee from as little at £270 a week includes:
Accommodation
Food and bottled water
Training
In-country travel
Team-wear
NEWSFLASH!
And you can spread to cost of your volunteer fee, so you don't have to 'shell out' a large sum straight away!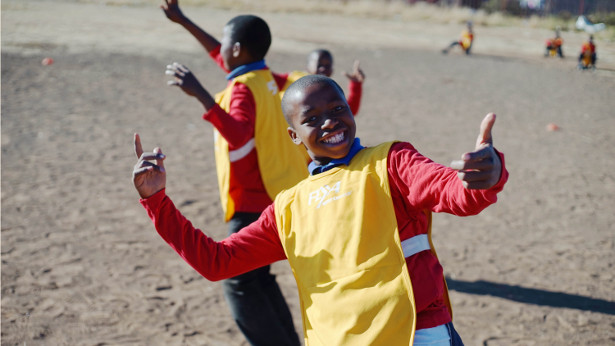 The Skinny Caffe Apple Cider Vinegar Tablets Benefits: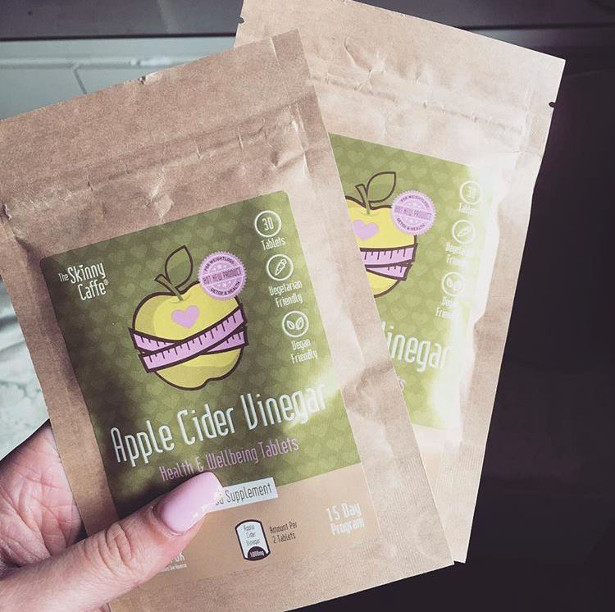 TWITTER | FACEBOOK | INSTAGRAM
Aids weight loss
Helps to reduce blood pressure
Stabilises blood sugar
Lower cholesterol
Improves skin health
Relieves symptoms of acid reflux
Free of artificial colours, flavours and preservatives
Vegetarian and vegan friendly
Apple cider vinegar has fast become the must-have supplement for 2018 boasting of several health properties, it is so popular infact that when The Skinny Caffe's tablets got 10,000 units snapped up by consumers in just three days!
Other Benefits can include:
• Boosts Gut Health. • Soothes Sunburns. • Regulates Blood Sugar. • Fights Fungus. • Improve Skin Complexion. • Enhances Circulation. • Treats Warts. • Heals Poison Ivy. • Kills Bugs and Fleas. • Combats allergies. • Acts as a natural deodorant. • Helps hair shine. • Boosts Weight Loss. • Balances your pH. • Whitens Teeth. • Relieves Cold Symptoms. • Aid in detoxification.
The opening of Jurassic World: Fallen Kingdom next month is certain to set sales of dinosaur-themed toys stampeding!
Dinosaurs are ALWAYS popular with kids, according to Chris Byrne a.k.a. The Toy Guy and Editorial Director of TTPM. And they'll get a souped-up shot in the arm across the board this summer with all the frenzy surrounding the 3rd installment of this mega franchise.
Check out these awesome toys!
Dino Glove-A-Bubbles (Zing) –Kids can slip this dino-shaped 'animal themed' gloves on their hands, dip it into the portable pouch of bubble solution, wave their hands and make hundreds of bubbles with just a wave of their hands! Check out the fun on this video.
Glove-A-Bubbles (Zing)
Churn out oodles and oodles of BUBBLES with just the wave of your hand with Glove-A-Bubbles, new from Zing! Get ready to wave and play! Kids simply remove the bubble pouch from the glove and pour one of the two bubble solutions into the pouch. Dip the glove into the bubble pouch. Wave your glove back and forth and watch tons of delightful bubbles form instantly, right before your eyes. Never ending bubbles for never ending fun! Glove-A-Bubbles come with one glove and two packs of bubble solution. The pouch is also re-sealable and refillable. Glove-A-Bubbles come in eight different animal-themed gloves, including lion, alligator, hippopotamus, elephant, dinosaur, panda, bunny and monkey. There's a Glove-A-Bubble for everyone!
For ages 3+. Available: Now.
US: $2.99 US Retailers: Walmart, Target, Sam's Club
CA: $3.99 CA Retailers: Walmart Canada, Amazon, Mastermind Toys, Indigo.
Splattosaurus (EPOCH) -Kids mold their very own clay dinosaur players to move around the board. As each player takes their turn and advances to the next space, they cross their fingers hoping no one lands on the same spot as them. There's not enough room for two dinosaurs on one space. When another dinosaur enters the same spot players can SPLAT their opponents into extinction. Get the dinosaur home safely to win! For ages 4+. Available now. US: $14.95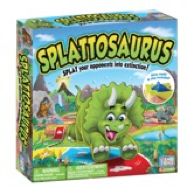 Stikbot Dinos (Zing): The wildly popular stop-motion animation toy and app now features dinosaurs! This lets kids make Stikbot-themed animation shorts – maybe even their own Jurassic Park movie!!!
Stikbot Mega Dinos (Zing)
Be prepared for double the dino action with Stikbot Mega Dinos! These massive beasts, double the size of the regular dinos, are sure to steal the show! Stikbot Mega Dinos are available in multiple colors.
For ages 4+. Available April 2018.
US: $9.99 US Retailers: Walmart Exclusive.
CA: $11.99 CA Retailers: Walmart, Indigo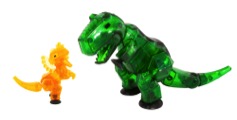 Stikbot Dino Eggs (Zing)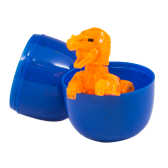 Travel back in time to the Jurassic Age with Stikbot Dino Eggs, new from Zing! There are six different dinos of varying rarity, ready to growl, chomp and hunt in your next stop motion animation. With over 320 million views on YouTube, Stikbot continues to turn kids into creative stop-motion animation moviemakers, letting their imagination run wild. Introducing, "Dino Planet," a brand new weekly original series on Stikbot Central that will begin in May. It's based on three Stikbot dinos living in dangerous Jurassic time-period (with some futuristic tech thrown in). This new YouTube series joins other Stikbot shows, "Stikcraft," "Off the Grid," "The Botcheler," "The Stikbot Show," "Stikbot Murder Mystery" as well as "What the Bot," a fan inspired series. Lots of hip content!
Stikbot Pets are easy-to-pose animal-styled figures, built with suction cup hands and feet, which can stick to almost any flat surface. With the free Stikbot Studio app, available on iOS and Android, kids can snap individual photos and stitch them together into a film, complete with built-in music and sound effect options. Users can share their creations using #Stikbot and see what others are making all over the world!
For ages 4+. Available April 2018.
US: $4.99 US Retailers: Target, Amazon, Walmart (Single packs only)
CA: $5.99 CA Retailers: Walmart, Indigo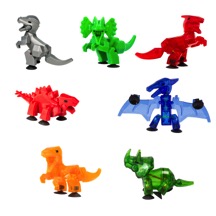 PLAYMOBIL The Explorers: Hidden Temple with T-Rex (9429): Join the Explorers as they embark on a new adventure on Dino Island with the Hidden Temple with T-Rex. Once you discover the temple, use the ancient structure as your research base before heading out to explore the island with the help of the secret map. Simply rub the map to reveal a hidden path where X marks the spot! When back at the base, protect the team from the unfriendly T-Rex or enemy explorers with the functioning laser gun (batteries included)! The working temple gate also helps keep unwanted visitors out. Beware of that T-Rex! His movable arms, legs, and jaw allow for realistic motion and make him one intimidating dino! Use the functioning pulley to bring needed equipment up to the top floor. Kids can also use the included UV flashlight (1 x AAA battery required) to reveal cool glow-in-the dark features, such as with the ruin's crystal eyes, jungle plant, and more! Set also includes the full Explorers team – Nick, Emma, and Will, their pet dog Sammy, T-Rex, laptop, camera, gold statue, microscope, backpacks, storage containers, hiking equipment, and lots of other accessories.
Available: May 2018 Age: 4+ MSRP: $59.99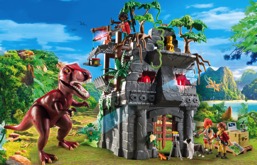 Flying High, Feeling Low? Time for a Matcha…
From Janine Marshall, UK Founder of Matcha NOW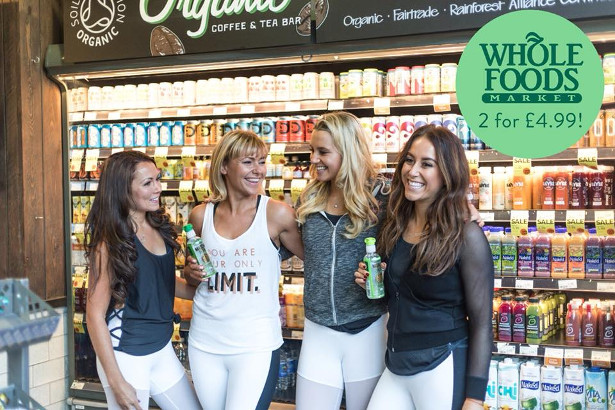 INSTAGRAM | TWITTER | FACEBOOK
If, like me, you're one of many who feels the gruelling effects from flying – the dehydration, the cramping, the grogginess, then have no fear, there are some positive steps you can take to contribute to a happy, healthy journey and arrive feeling a little less frazzled and a lot more fresh.
When you fly do you normally notice one or more of the following?
Your taste buds lose their sensitivity
Dry plane air can evaporate your natural nasal mucus and cabin pressurisation can cause your membranes to swell causing a massive reduction in sensitivity.
You're under pressure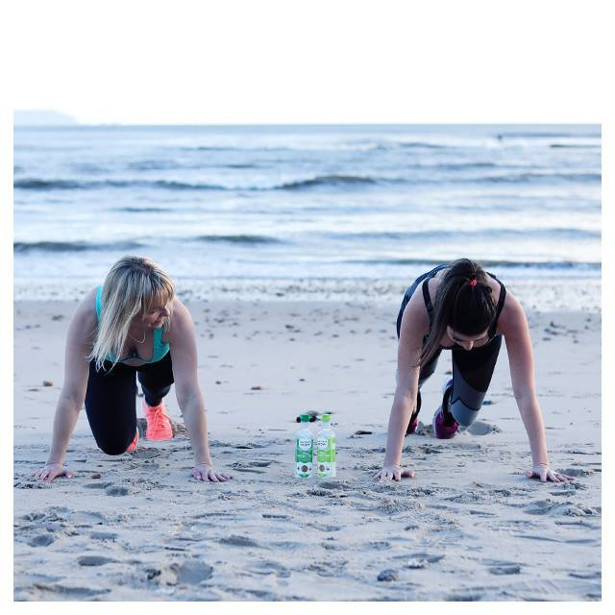 Plane cabins are deliberately pressurised to simulate a 6,000 to 8,000-foot elevation on Earth, and your blood absorbs less oxygen at those altitudes. This can make you feel groggy at best, slightly out of it at worse.
You're dehydrated
The air on board the plane is processed and recycled; its water content is dramatically reduced so you start to feel dehydrated, especially on long-haul flights. Unfortunately, you can't get away from the germs circulating the cabin air, from one mouth to the next.
Keeping hydrated with lots of fluids is your best option to combat the clammy atmosphere and give feeling fresh a fighting chance.
You're cramped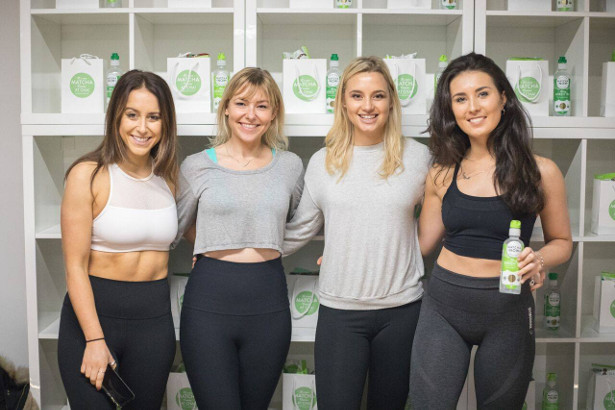 More bums on seats mean less room to move and more pressure on your heart to circulate your blood, which it struggles to do when it's working within a pressurised atmosphere. Cramps and pains begin to niggle at you adding to your discomfort.
You're tired
Chances are you've had to rush to the airport after a crazy week of work to finish everything on time. No? Wow lucky you, please tell me what that's like!
Well, when I get to the airport with my son in tow it's always been an eventful journey followed swiftly by a manic dash through the departure shops trying to keep up with wherever my two year old decides to sprint off to. He's alarmingly fast and I have to have my wits about me at every moment!
I used to get on the plane and feel nothing short of exhausted until I changed my pre-flight rituals. If any of the above are the case for you, you need a good dose of energy before and during the flight and just before you leave the plane upon arriving at your final destination…
Flight Rituals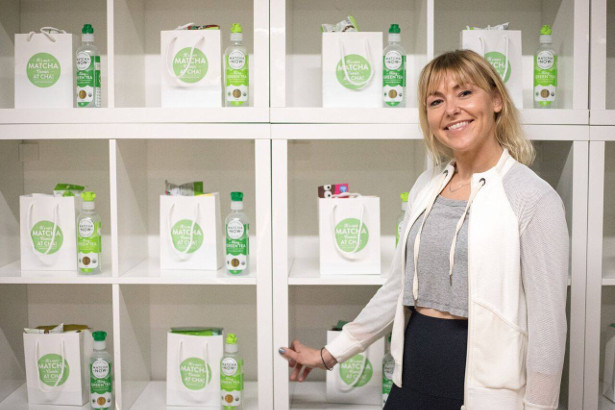 Before I get on any flight I try and ensure that I've drunk at least one litre of water at the airport. Get as swiftly as you can through customs (not always the easiest!) and then stock up on more bottles to sip prior to take off – meaning it's absorbed before you're in the air. The dramatic change in pressure affects the intake, so your system needs to be prepared.
Continue to drink plenty of liquid throughout the flight – ideally water. Often airlines only offer small glasses of water which is why it's a wise idea to carry on your own bottle onto and ask the air host if they'll kindly fill it up for you.
Kanye West is actually right to keep his shades on inside the plane. Staring out of the plane windows might actually be doing you more harm than good; the plane windows are often not made with the correct UV protection to save you against damage from the sun's even more powerful rays above the clouds. Flight hosts and pilots were found to have a higher proportion of skin cancer outbreaks and damage to their eyes than other jobs due to this very fact, so if you've bagged yourself a window seat, be wise and protect your eyes.
I stock up on matcha and make sure that I've had it before, during and after the flight.
MatchaNow is absolutely clean and pure, free from dairy which contributes to feeling sluggish, and because its so easy to prepare – simply #twistnshake – you'll be drinking the benefits in no time! Plus inside every bottle of MatchaNow there is double the amount of matcha found in any other matcha drinks on the market.
Why Matcha?
You're absorbing 137 times the antioxidant of regular green tea so your immune system is going to be on red alert. This concentration of antioxidants help to boost the skin's defence against free radicals so whilst you're less likely to pick something up on board, you're also safeguarding yourself against the sun's UV rays.
The more hydrated your body is, the better it can perform. Moving your legs as much as you can is critical to help guard against DVT and you're going to feel fresher than you would normally because your circulation is functioning at a better level.
Coming to the end of your long-haul flight with kids in tow? Or dashing off the plane to an important business meeting? Either or, drink a cool refreshing MatchaNow thirty minutes before landing and not only will you rehydrate in super speedy time you'll also feel the benefits of the naturally occurring caffeine as it binds with the L-Theanine. The calm and steady release of sustained energy will flood your body leaving you feeling revitalised and ready for whatever awaits you post-flight.
But don't just take my word for it, give it a try. Drink matcha while you move!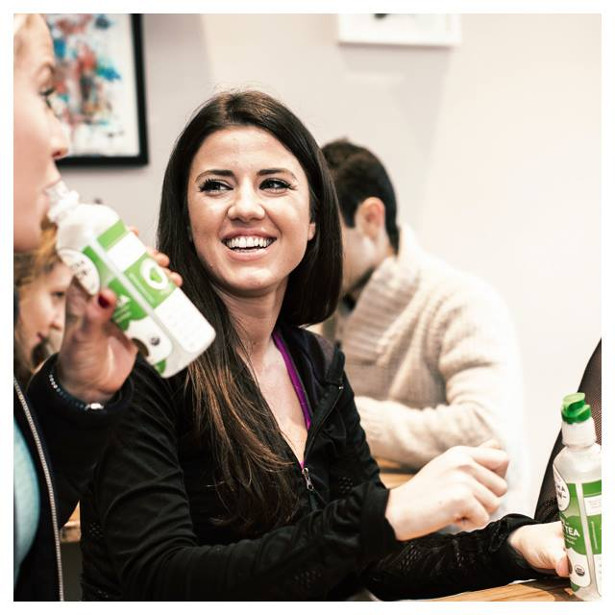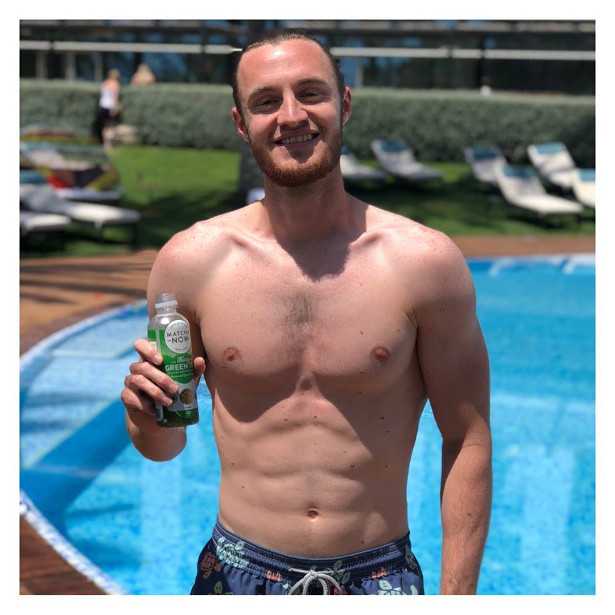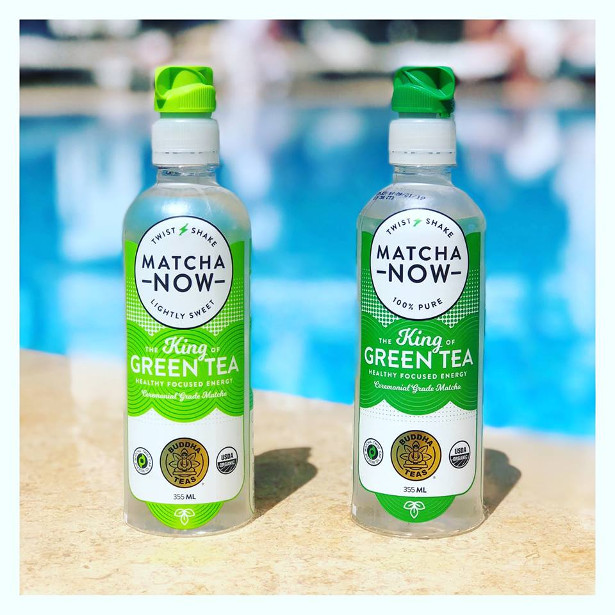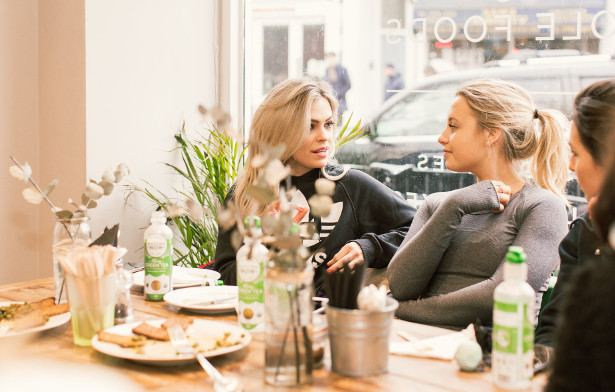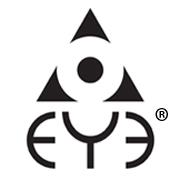 EYE. Practical Products that effectively overcome impediments to full enjoyment outdoors such as , mosquitos, sand & dust, drying after swimming, The EYE range is now part of so many people packing list each summer holidays! www.theye.co.uk

We design products that are practical, yet exciting and fashionable for today's lifestyle. (For example the EYE Mosquito Band which takes a mundane process of repelling insects into a practical and stylish product).
We pride ourself on being a very efficient company that gives the best possible service to all of our customers and is always their to give support or advice and listen to our customers needs.
Mosquito Repellent Wrist Bands

Mosquito Repellents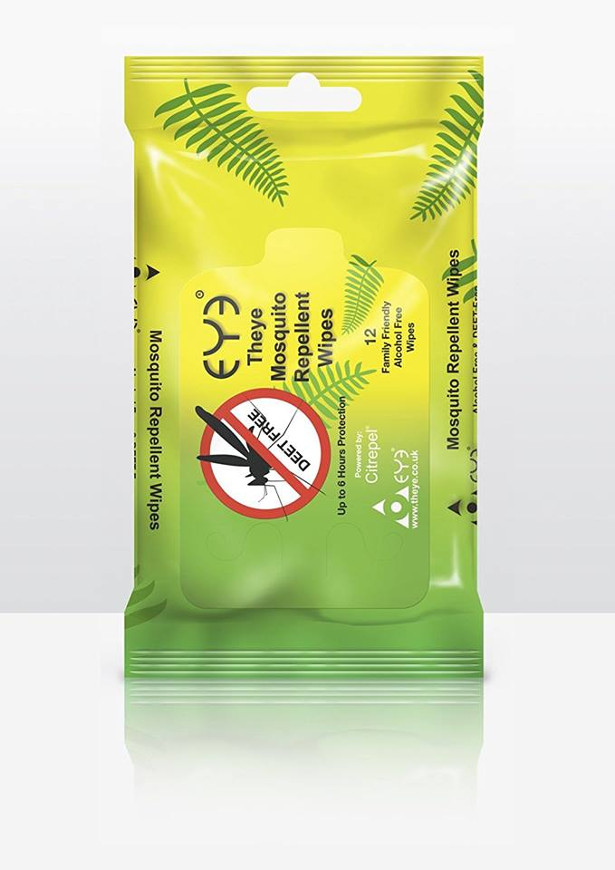 Micro Sprays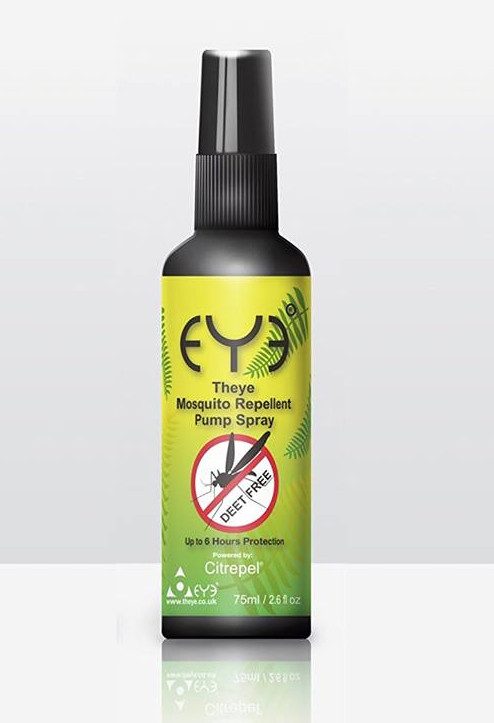 Travel Accessories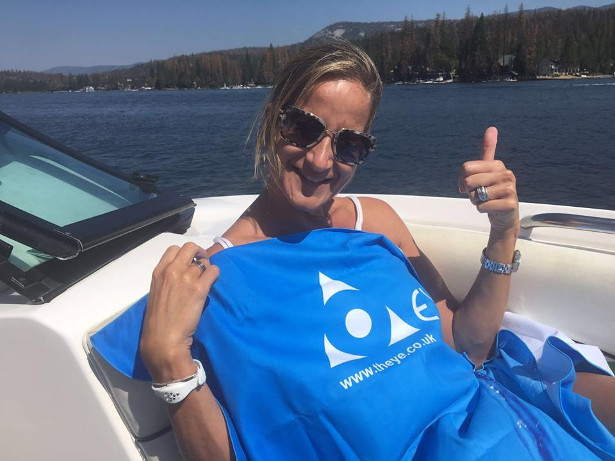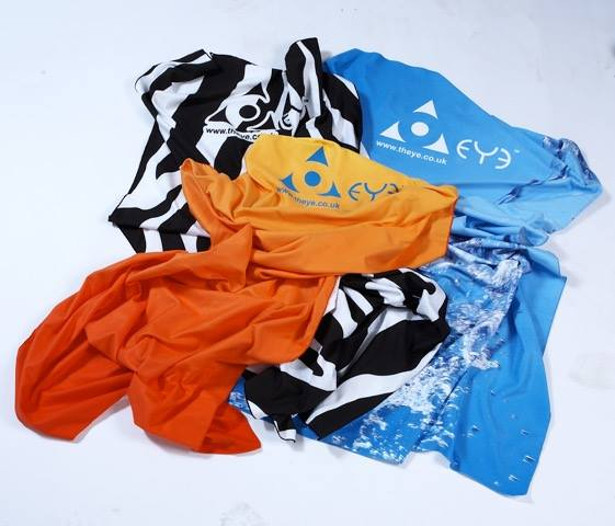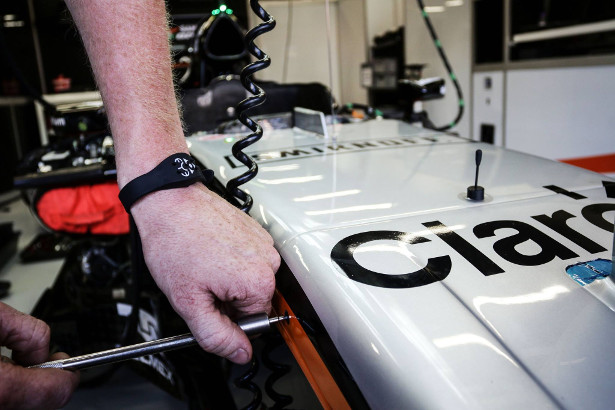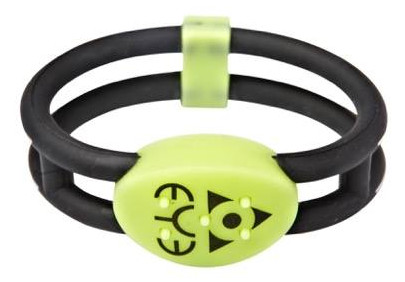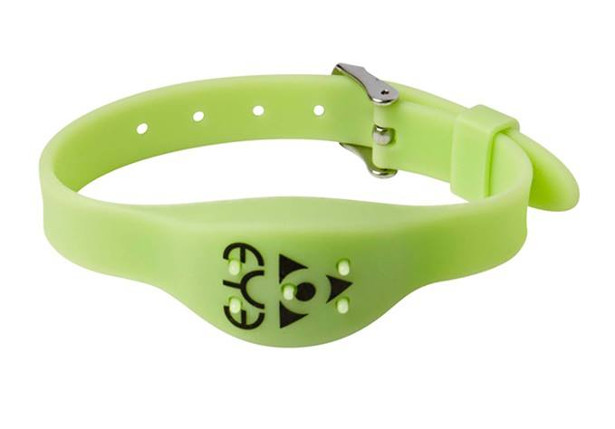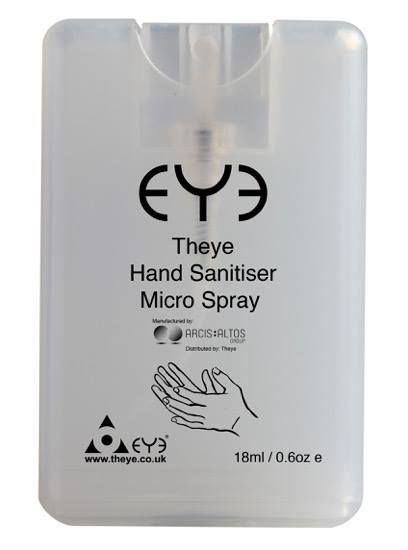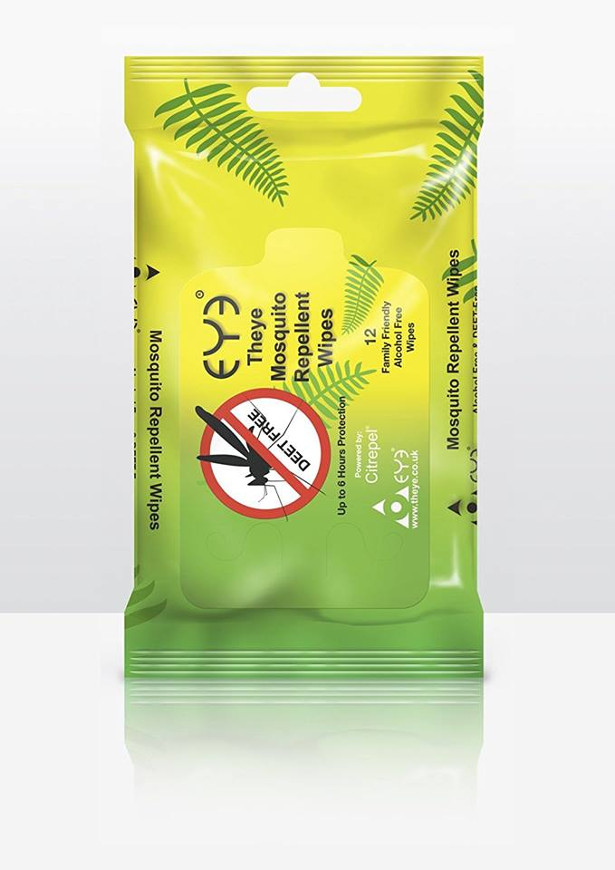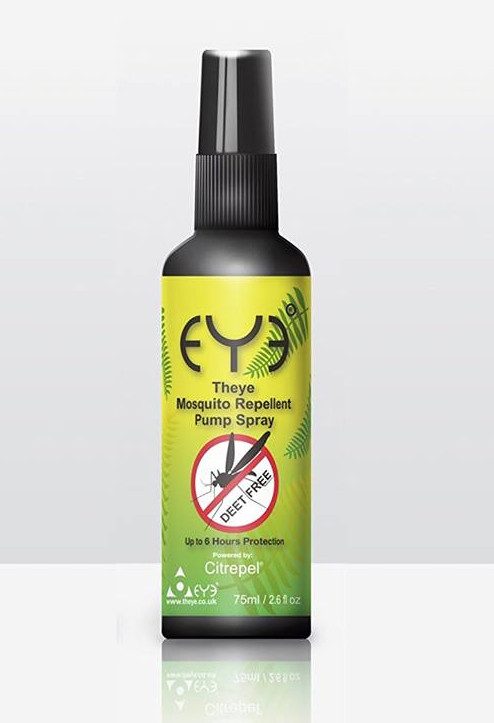 Rejuvenated. Re-Set. A 100% potent naturally active food supplement that has been developed primarily for those looking to lose weight healthily and maintain long-term weight management. www.rejuvenated.com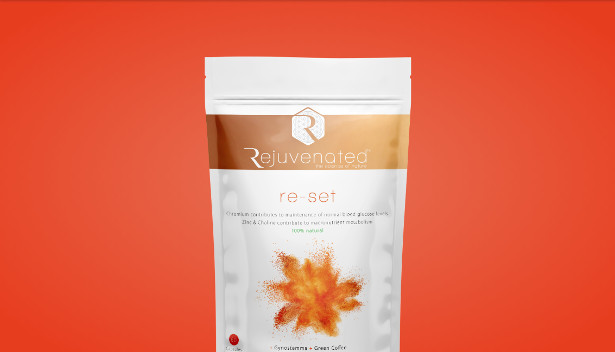 FACEBOOK | TWITTER | PINTEREST | YOUTUBE | INSTAGRAM
A 100% naturally active food supplement that has been developed primarily for those looking to lose weight healthily and maintain long-term weight management. Its potent combination of active ingredients work to stabilise both blood sugar levels and metabolism, whilst promoting lean & healthy tissue; delivering top-to-toe well-being. These ingredients not only help natural metabolism and blood sugar levels but also have benefits for cellular health throughout the whole body.
Ingredients: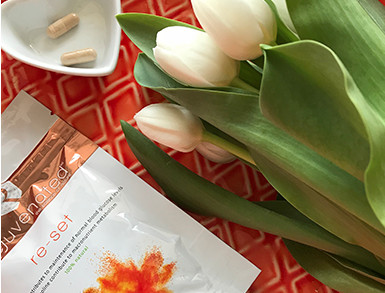 Gynestemma Pentaphyllm: This herbaceous climbing vine is traditionally used in Chinese medicine, it is reputed to have a high antioxidant activity and has been associated with longevity. Gynostemma contains many amino acids, vitamins and minerals that are important for maintaining good health, including selenium, magnesium, zinc, calcium, iron, potassium, manganese, phosphorus, and more.  In the 70's, a nationwide census in China identified a mountainous area with the largest percentage of centenarian inhabitants. Research into the lifestyle of these centenarians revealed a common dietary element; they all consumed Gynostemma.
Choline is found in most tissues and contributes to normal lipid (fat) metabolism and the maintenance of normal liver function.
Chorogenic acid: Derived from raw unprocessed coffee beans to assist with healthy blood sugar levels post-mealtime, and contains less caffeine than green tea. It gained fame after Dr Oz featured its benefits on his TV show
Acetyl-l-carnitine: Created in the body from the amino acids, lysine and methionine, it is found most abundantly in tissues that use fatty acids as the main fuel, e.g., skeletal and cardiac muscles, and helps to boost vitality.
White Mulberry Leaf: contains high levels of magnesium, phosphorous, potassium and calcium. Magnesium and potassium contribute to a reduction in tiredness and fatigue and normal energy yielding metabolism.  Magnesium plays a part in the maintenance of normal bones and teeth and potassium helps to maintain normal blood pressure and muscle function.
Chromium: Normalizes both macronutrient metabolism and maintains blood glucose levels.
Zinc: Contributes to acid-base, carbohydrate and macronutrient metabolism whilst also promoting healthy skin.
Copper: Assists with normal energy yielding metabolism, the immune and nervous systems. It also contributes to normal hair and skin pigmentation.
Vitamin D: Contributes to the absorption and utilization of calcium and phosphorous and the maintenance of bones and teeth. Vitamin D also has a role in the process of cell division and supports the immune system
Suitable for Vegans. Free from Gluten, lactose, sugar, wheat and artificial preservatives. Re-set costs £24.95 for 60 servings and is available at www.rejuvenated.co.uk and numerous stockists including Cult Beauty, Beauty and the Boutique and John Bell & Croyden.
About Rejuvenated:
British brand Rejuvenated has quickly become a cult favourite for its 'beauty from within' supplements. Available worldwide, their formulas contain the highest quality natural ingredients to ensure maximum efficacy from the inside out. Their award-winning supplements deliver potent ingredients to each individual skin cell, promoting inner health and outer beauty. Rejuvenated was founded in 2003, by health & wellness expert Kathryn Danzey, who collaborated with a team of scientists to formulate a capsule collection of highly-effective and innovative products, featuring high-grade and 100% active natural ingredients.