Ntsama Chilli Oils, Sauces and Jelly are great stocking fillers. These are available at www.Ntsama.co.uk or from amazon. They Are Hot 🔥🔥🔥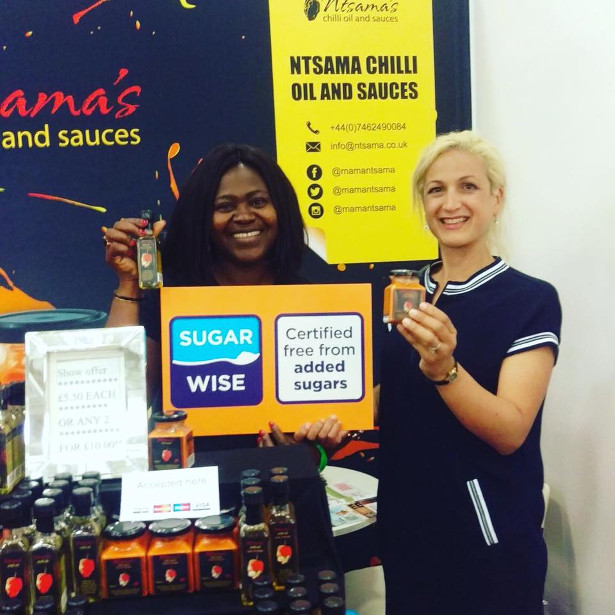 This family business creates fusion oils and sauces based on an old Cameroonian recipes, using the finest hottest Scotch Bonnet Chillies with no added sugar
Do you like to prepare tasty dishes but don't have time to make a spicy sauce?
Are you looking for a sizzling chilli recipe that you can use again and again?
Do you want a traditional chilli recipe?
Have you searched your local shops in vain?
Searched online with no results?
You could have a tried and tested, traditional product on your shelf, ready to use at any time.
Ntsama's Chilli Oil and Chilli Sauce have been family recipes for generations. They are hand prepared to an authentic African recipe using only the finest Scotch Bonnet Peppers.
Chilli oil:
Use Ntsama's Chilli Oil as a condiment for your food, a dressing to flavour your food. You can add it to your salads, meat or vegetarian dishes.
TO BUY: www.ntsama.co.uk/chilioil
Chilli sauce:
Use Ntsama's Chilli Sauce with your cooking, as a key ingredient for your curries, sauces – every dish.
TO BUY: www.ntsama.co.uk/chilisauce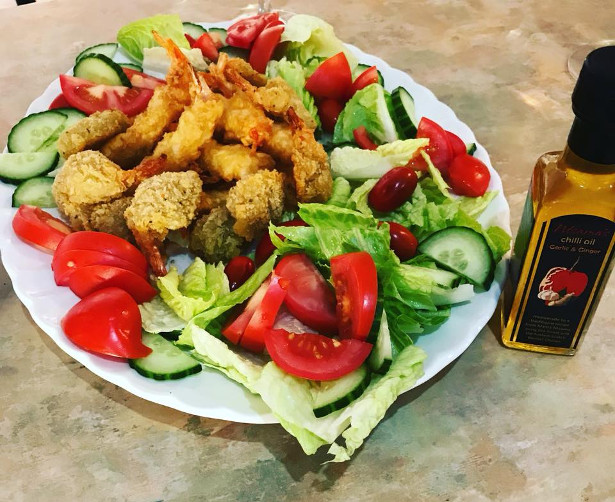 All our products are additives free.
No added sugar.
They are Hot🔥🔥🔥
Suitable for Vegans!
The Jelly has some Sugar but they are made from Apples and not gelatine.
So no Gluten and no artificial additives!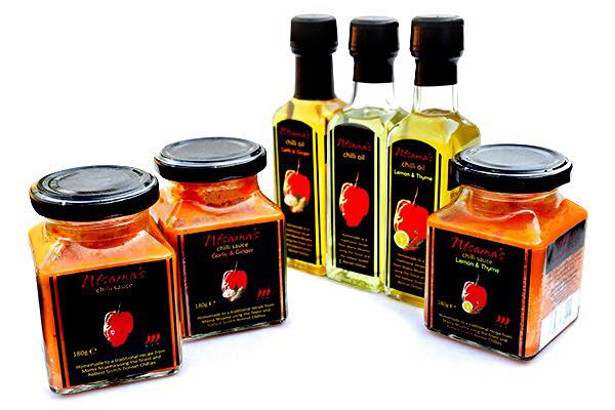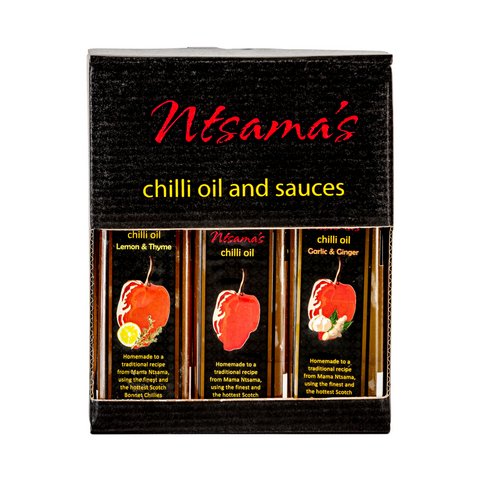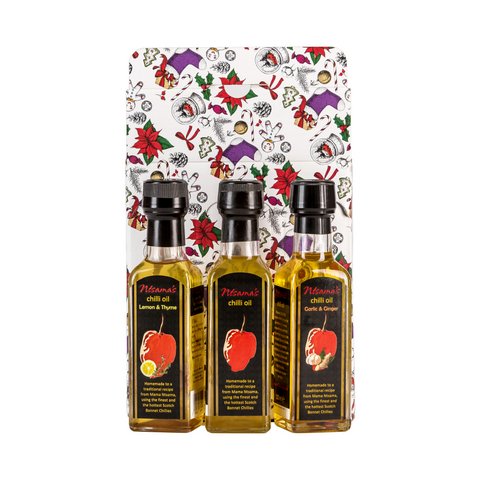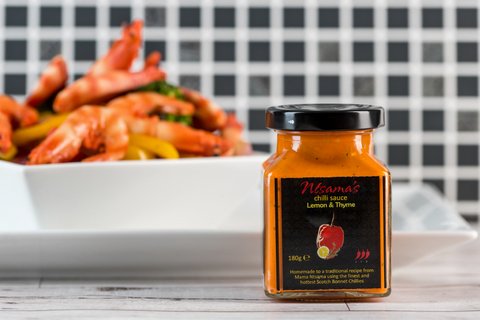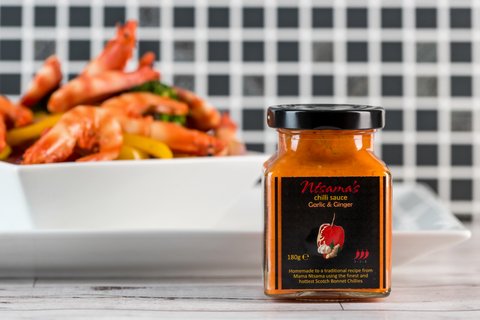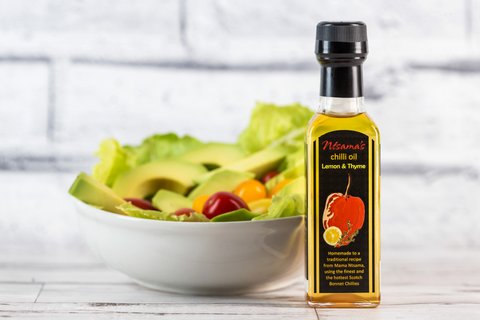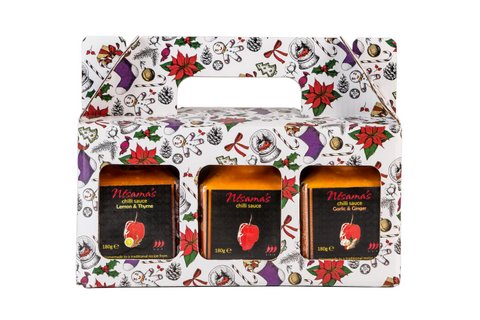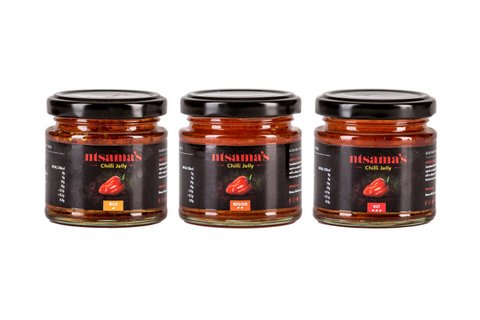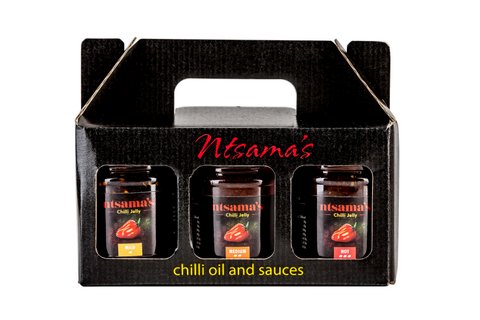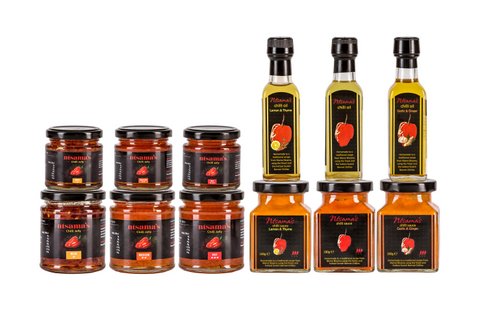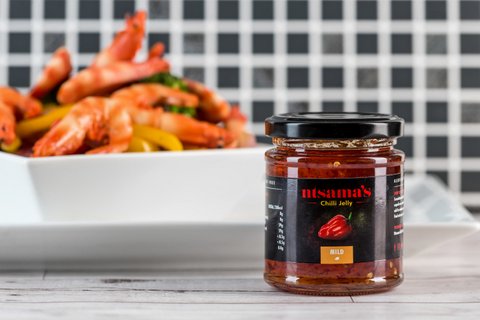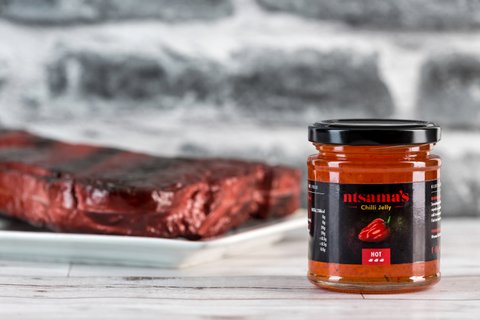 Give the gift of calm this Christmas with Aromadough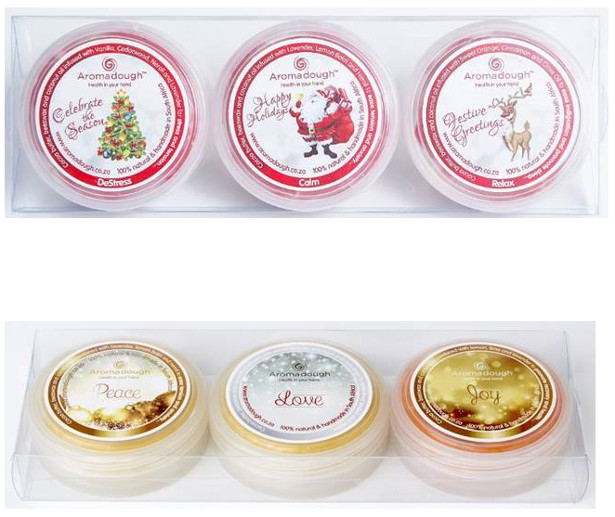 The holiday season is a time for joy but it's also one of the busiest and most stressful. How on earth are you going to keep the kids busy while they're out of school? Can you really handle miserable Aunt Carol in your house for an entire long weekend? And what on earth are you going to do about last minute gifts and stocking fillers?
Fortunately, when it comes to presents that are truly appreciated, nothing beats Aromadough, the 100-percent natural aromatherapy-infused stress ball.
Merry and bright
A merry little dough ball made using hydrating ingredients like cocoa butter and coconut oil, gently kneading Aromadough does a great job of moisturising your hands while alleviating tension. Better yet, as each ball is infused with soothing or uplifting essential oils that are absorbed systemically, they help create a welcome moment of calm in what can be a time of tinsel-bedecked anxiety.
The Christmas crew
This season you could easily gift those you love (including yourself!) with any of our Aromadough tubs, but we've also created two limited-edition Christmas trios that can be given as a 'spoilicious' pamper pack or easily broken up into individual units to fill stockings.
The red collection includes the following:
· DeStress – Vanilla, cedarwood, neroli and lavender
· Calm – Lavender, lemongrass and neroli
· Relax – Sweet orange, cinnamon and clove
The more traditional gold and silver collection consists of:
· Peace – Lavender, lemongrass and neroli
· Love – Sweet orange, patchouli and clary sage
· Joy – Lemon, lime and lavender
These balls of Christmas joy, and many other variants, are available at a recommended retail price of R75 per unit or R199 for a 3-pack. Go to www.aromadough.co.za to purchase or locate your nearest stockist.
If you're wanting to give a Christmas gift that's mindful and indulgent then Aromadough is the perfect spoil that's sure to be appreciated by all. (Except maybe dear Aunt Carol, but only because that Grinch hates everything.)