CCGrass Appointed as a World Rugby Preferred Turf Producer
TWITTER | FACEBOOK |LINKEDIN | YOUTUBE
CCGrass, the world's largest producer of synthetic turf products, is delighted to announce that World Rugby has confirmed CCGrass's appointment as an official World Rugby Preferred Turf Producer.
The Preferred Turf Producer process has been developed to ensure Rugby pitches have the highest level of quality, no matter what level of play is required, and to recognise the manufacturers capable of delivering to this high standard.
The role of each Preferred Turf Producer is to oversee the manufacture, installation, and maintenance of rugby fields to conform to World Rugby Regulation 22. Under the supervision of the Preferred Turf Producers, rugby pitches across the globe are tested and regulated ensuring player safety and pitch performance.
With the role of Preferred Turf Producer comes the responsibility to promote rugby world-wide, and it is a task that CCGrass is excited to take on. European Office CEO, Bryn Lee adds: "Whilst rugby is extremely popular in many countries, there are others where the sport's development is ongoing. As CCGrass supplies products to over 100 markets, we are committed to promoting World Rugby Regulation 22 into areas where the sport is not as well known."
CCGrass also looks forward to the opportunity for growth opportunities, introducing a new range of rugby systems to its extensive network of partners this year.
CCGrass General Manager, Mr. Qiangxiang Wang comments: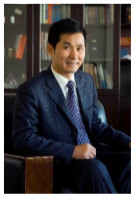 " W e a r e d elig h t e d t o h a v e b e e n r e c o g ni s e d b y W o rld R u g b y a n d b elie v e t h a t t h e Preferred Producer status will help CCGrass to ensure better quality rugby fields that are installed globally. This is another example where CCGrass is trusted by the world."
About CCGrass CCGrass is the world's largest producer of artificial grass, supplying to over 100 countries. In addition to becoming an official World Rugby Preferred Turf Producer, CCGrass is also a FIFA Preferred Producer for football turf, and a FIH Preferred Turf Supplier. Based in Nanjing, China, CCGrass has recently opened its European office in Frankfurt, Germany.
About World Rugby World Rugby is the global governing body for the game of rugby union, setting its rules and regulations, whilst monitoring the game. Its values are Integrity, Passion, Solidarity, Discipline and Respect; values that are inherent throughout the sport.
Master your grey hair and banish itch with Just for Men Control GX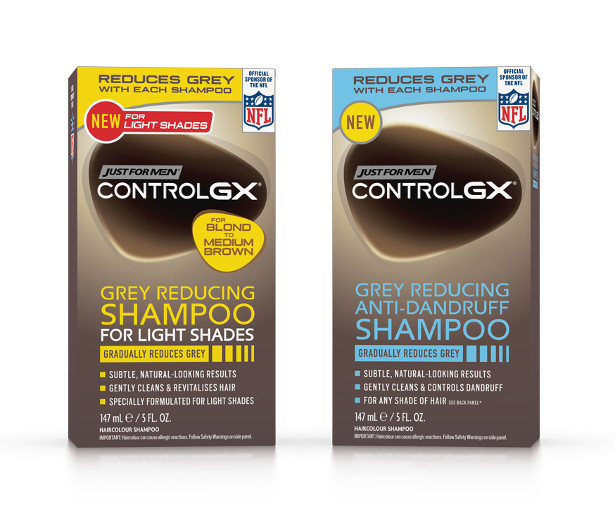 Introducing two NEW additions to the Control GX Grey-Reducing Shampoo range, the UK's first and only shampoo that gradually reduces grey with each wash
After generating waves with the introduction of its award-winning Control GX Grey-Reducing Shampoo last year, Just for Men has extended the range with two new multi-benefit formulations.
Control GX specially formulated shampoos reduce the amount of visible grey hair with each wash, by utilising an innovative gradual and permanent grey-reducing technology, making it completely different from other shampoos in the market. The two new additions to the range share the core benefit of being a grey reducing shampoo, while incorporating two additional benefits.
NEW Grey Reducing Anti-Dandruff Shampoo, RRP £8.69
The anti-dandruff version gently and thoroughly cleans hair whilst gradually reducing greys. It also relieves scalp itch, dryness, irritation and helps prevent flakes, while it cleans.
NEW Grey Reducing Shampoo for Light Shades, RRP £8.69
Just for Men Control GX Grey Reducing Shampoo for Light Shades has been specially formulated for those with blond to medium brown hair, for a natural look.
Control GX is also available as a Shampoo and a 2-in-1 Shampoo & Conditioner for guys who want extra conditioning.
Look for the Control GX Grey-Reducing Shampoo range in the Men's Haircare aisle of Boots, Superdrug, Morrisons and online at Amazon.
For more information, please visit justformen.com or follow @JustForMenUK on Twitter
Don't forget to perform the Skin Allergy Patch Test 48 hours before first use.
Be at the beach, wherever you go!
Turn your house into a seaside dwelling this spring with new throws and cushions from the National Theatre Bookshop.
Contrasting colours create washed, rustic accents for your furniture to complete a natural look.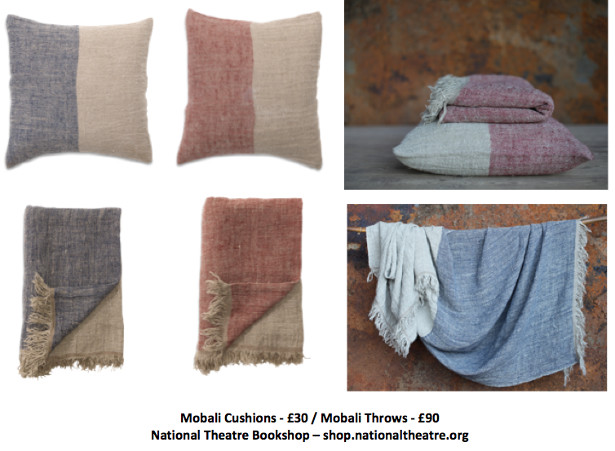 Le Jardin de Versace Collection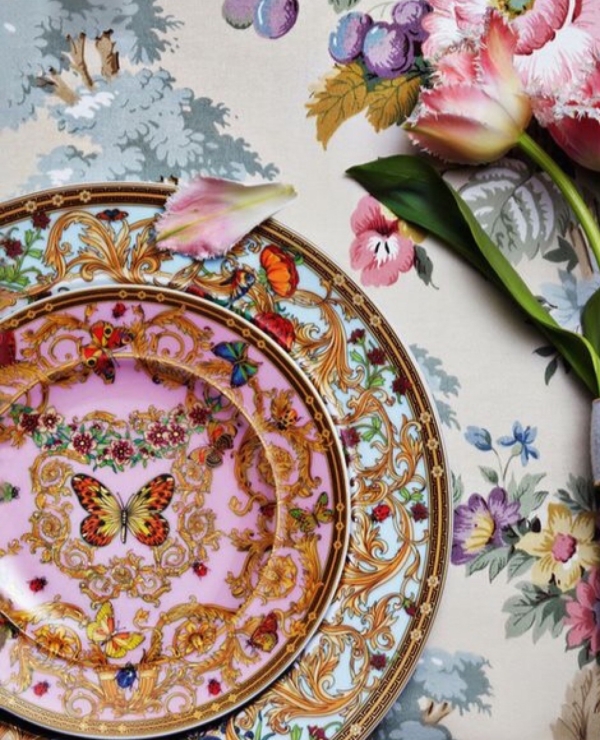 An enchanting garden in delicate pastel shades and an opulent diversity of blossoms, berries, insects and ornaments adorn this playful collection dinnerware collection from Versace.
Le Jardin de Versace Collection
An enchanting garden in delicate pastel shades and an opulent diversity of blossoms, berries, insects and ornaments adorn this playful collection dinnerware collection from Versace.
Le Jardin de Versace Deep plate 22cm Porcelain £74.00 Le Jardin de Versace
Deep plate
22cm
Porcelain
£74.00
Le Jardin de Versace
Plate
18cm
Porcelain
£49.00 Le Jardin de Versace Plate 18cm Porcelain £49.00
Le Jardin de Versace Plate 27cm Porcelain £79.00 Le Jardin de Versace
Plate
27cm
Porcelain
£79.00
Le Jardin de Versace
Plate
30cm
Porcelain
£176.00 Le Jardin de Versace Plate 30cm Porcelain £176.00
About Zangheim:
Zangheim represents a new generation of online luxury shopping within the dining and living room sector. Zangheim believes the living and dining room serve as the basis to effecting a magical atmosphere within the home. For the founders of Zangheim, having grown up together in a warm environment, dinner was an integral part of every day and a time for the family to come together to enjoy each others company. Zangheim's philosophy and commitment to providing only the finest home accessories will enable our customers to create their own unique environment and experiences. Zangheim we are committed to helping their customers showcase their cuisine, achieving a lasting impression for both family and guests.
Water Difference to Pupils' Performance
School Children's Hydration Research Results Revealed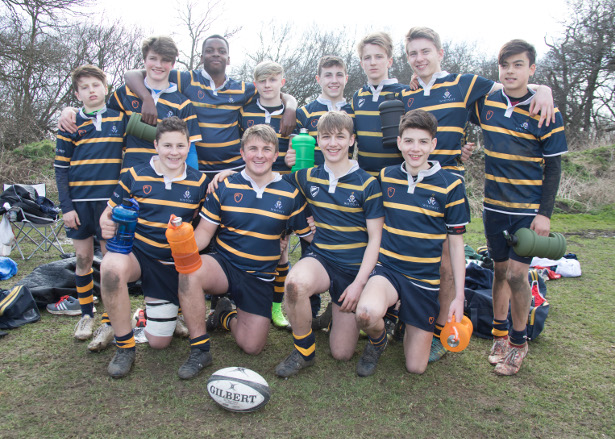 Hydration has its benefits on many levels and to truly see the effects of adequate daily hydration levels The Big Bottle Co commissioned a hydration survey in association with St Mary's University, Twickenham.
As part of a four day study participants at Whitgift School were asked to do a daily home urine test and take a survey recording quality of sleep, energy and concentration levels. The children ensured they consumed the recommended daily intake of water each day thanks to the Big Bottles gifted to them that each hold 2.2 litres.
Overall, the study revealed children felt happier, more focussed, more energetic, and sleep better when they are properly hydrated. Additionally, the study showed evidence that students felt more motivated and alert during lessons when they were drinking the daily recommended amount of water; allowing them to perform better at school.
Following the study, it was revealed that: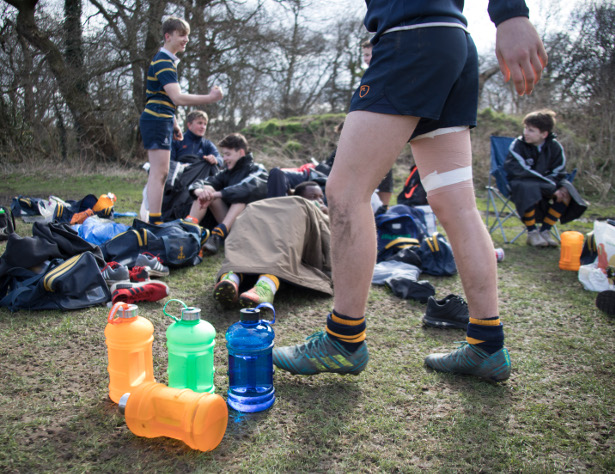 · 100% of students undertaking the study felt happier whilst drinking more water
· 93% of students felt like that had more energy during the study
· 87% of students had a better sleep quality, and felt less tired during the day
· 73% of students felt considerably healthier during the study
· 80% of urine test results were reported to be significantly better – meaning less strain on vital organs.
· 67% felt that their concentration had improved in class, and 60% felt more mentally alert during day-to-day activities
Jeremy Bourke, father of participant Sam, said 'Both my wife and I were shocked by the huge change to my son's concentration and happiness over the week. It's an interesting time to undertake this study, when the pupils are going through puberty and developing so quickly, and the benefits of continuing this routine are very clear. It's surprising how drinking 2 litres of water a day can improve your health so quickly. It's become clear that not drinking enough water can be detrimental to your health, and we'll be making sure the whole family are properly hydrated. It's such a simple change to make, and clearly makes a world of difference.'
Rene Maddalena, General Manager of The Big Bottle Co, added 'The health benefits of hydration are something that are at the core of everything we do and our aim is to encourage people around the globe to adopt our One Day, One Bottle mantra. The results of the study show the need for children and adults alike to be adequately hydrated. We already have a loyal base of hydrators who have incorporated our bold and beautiful Big Bottles into their every day life in an effort to boost their overall health and wellbeing. These results confirm what we have been seeing and hearing from people across the globe.'
Some of the pupils taking part in the study were from The Whitgift U14s rugby team, who went on to be crowned Rosslyn park 7s National Champions just after the research – their performance no doubt helped by staying hydrated.
For more information visit www.thebigbottleco.com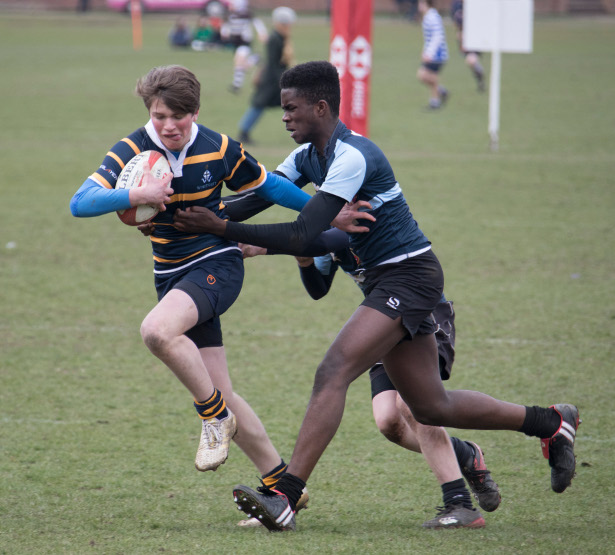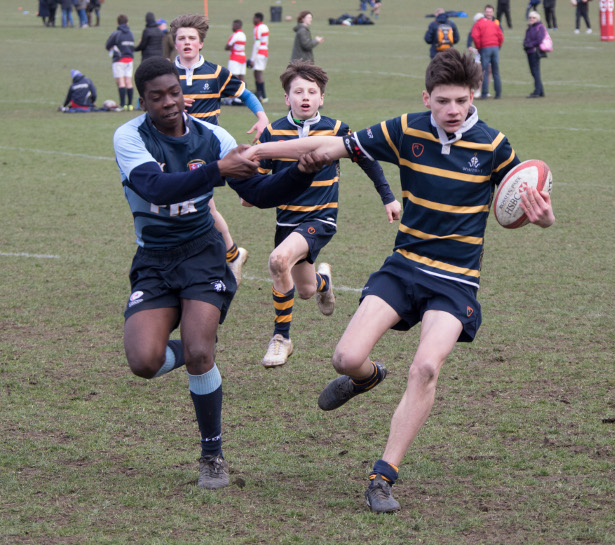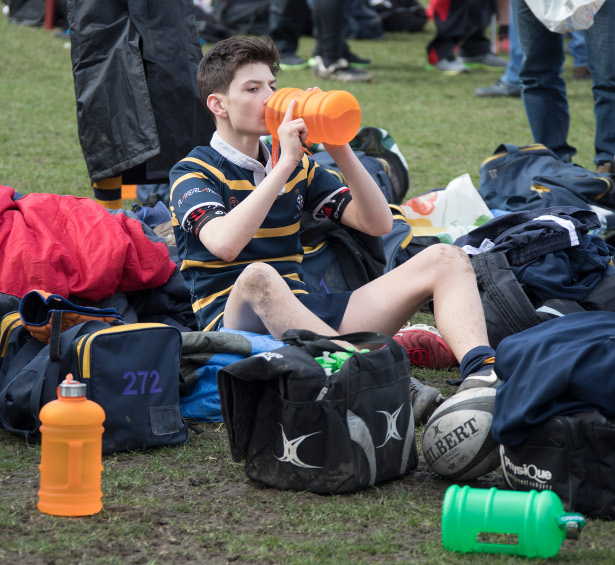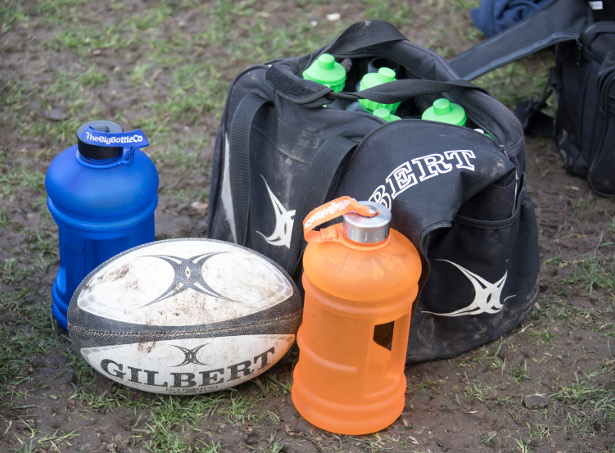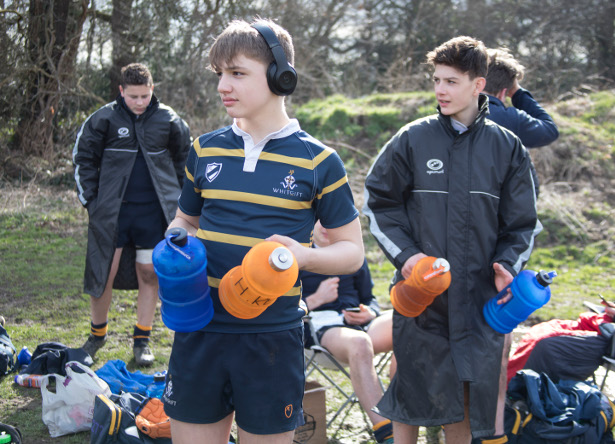 REVIEW: Admiral Grooming Products. "I am absolutely delighted with the quality of these items from Admiral Grooming, maintaining a groomed masculinity, requires quality products and that is what the Admiral range delivers, we thoroughly, thoroughly recommend them". InTouch Rugby Grooming Editor. www.admiralgrooming.co.uk
Your discount code is: RUGBY25
This will entitle you to 25% off your order, when you order
at www.admiralgrooming.co.uk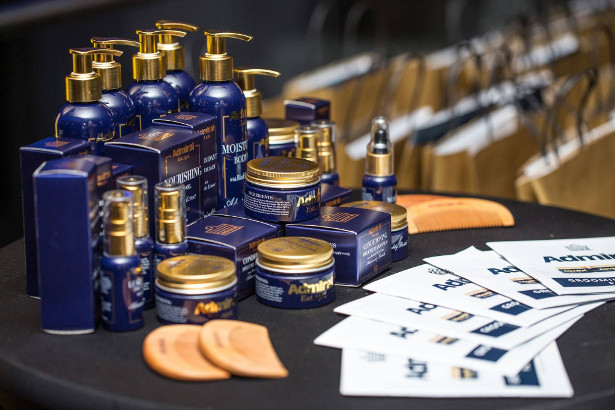 Barber Shop Quality. Est. 1914.
FACEBOOK | INSTAGRAM | TWITTER
Admiral is the original British sports brand with over 100 years of sporting heritage. The brand's roots are in football and is rightly credited with kicking off the popular replica kit market in the early 1970's.
The first Admiral grooming products range takes its inspiration from the Admiral Gold Menswear collection. Admiral Gold gets it's influences from the brands origins and it's British heritage, combining classic styling with modern elements.
This high-end grooming range is born of Admirals rich history and a love for the highest quality British-grown ingredients.
PRODUCTS
Face & Body
Shave & Beard
Haircare
Gift Sets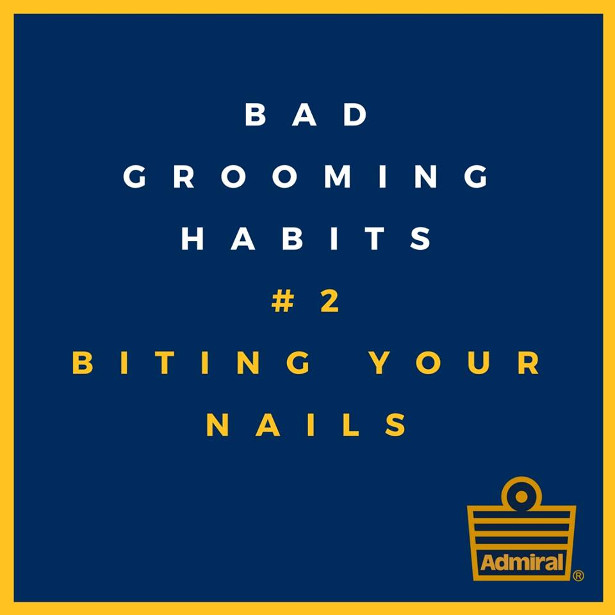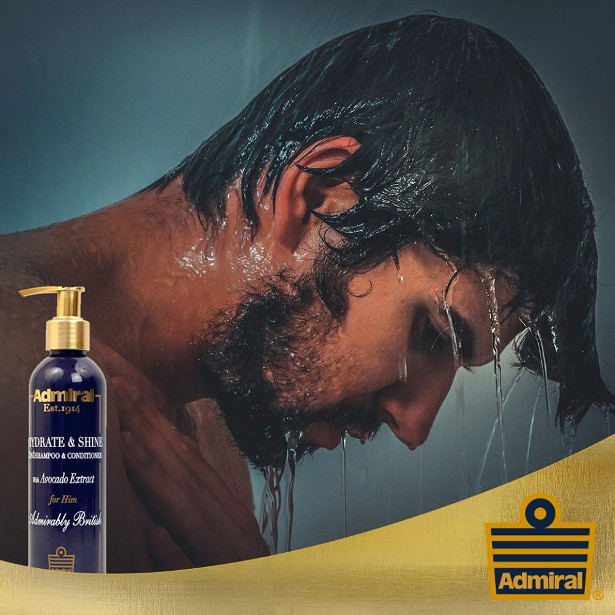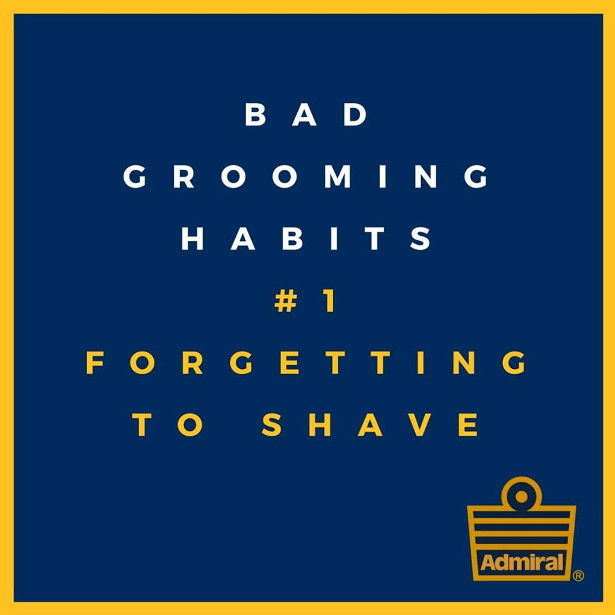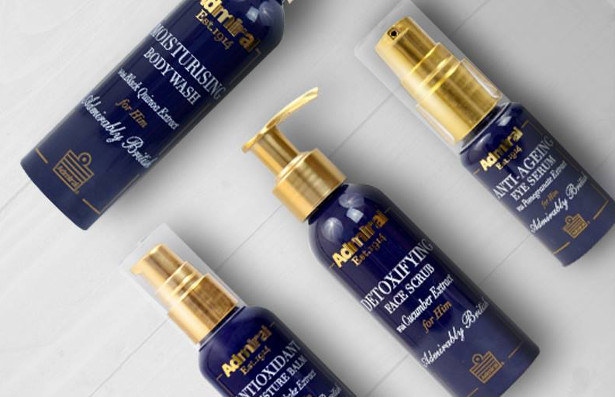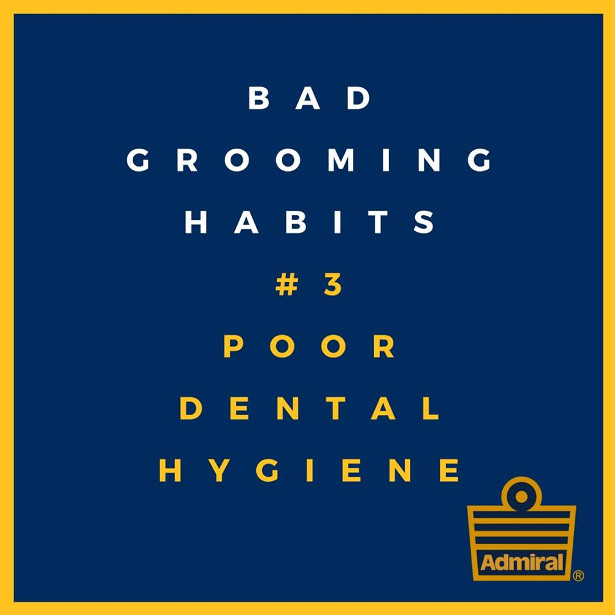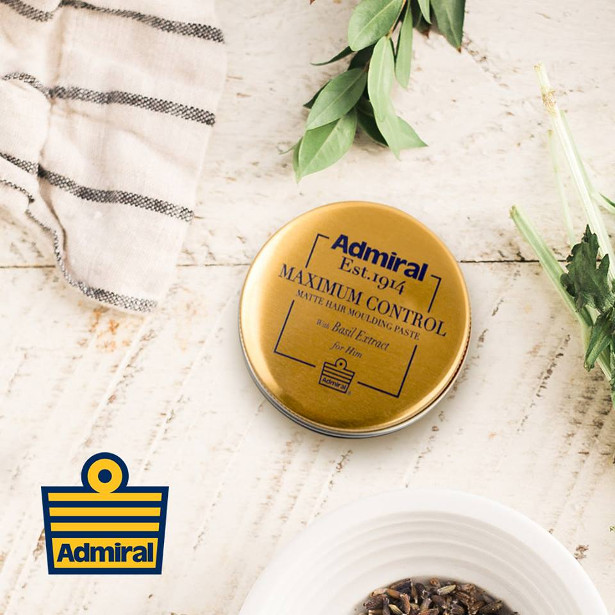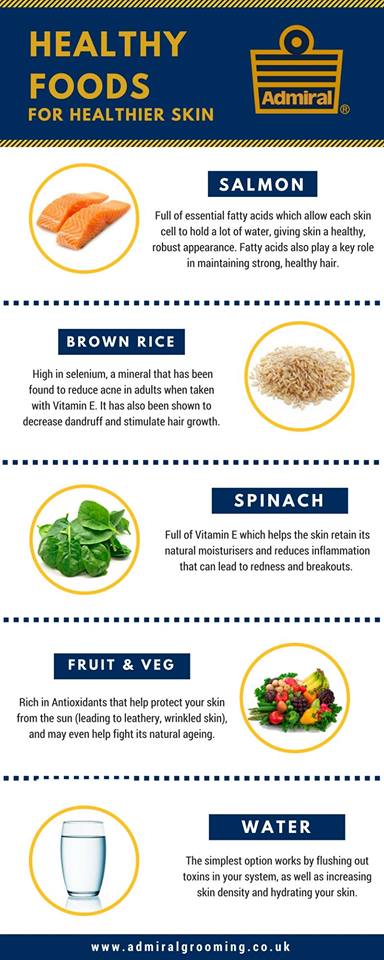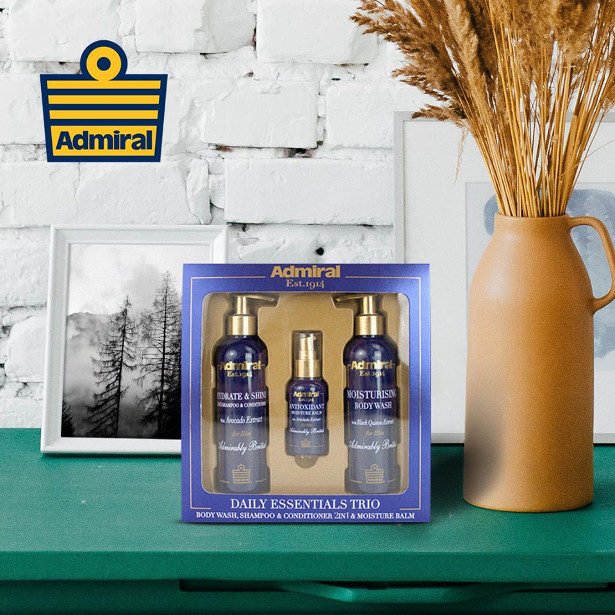 Iconic Blue Train joins Stars of Sandstone 2019
Two world-class tourist attractions in South Africa unite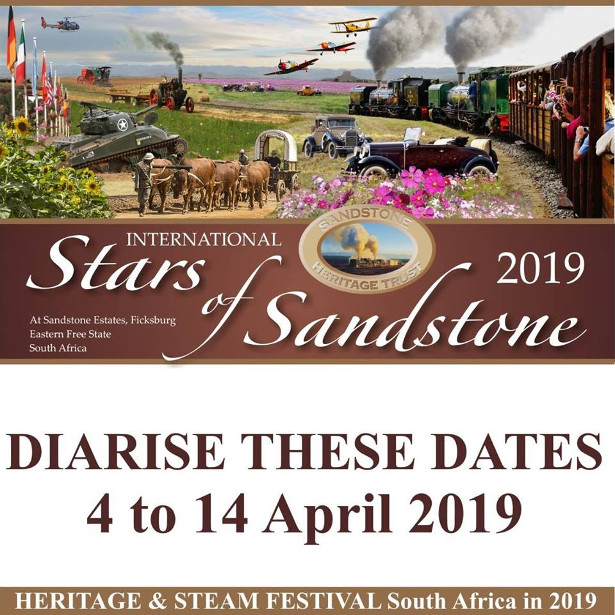 INSTAGRAM | FACEBOOK | TWITTER | LINKEDIN
South Africa's biennial Stars of Sandstone in the Eastern Free-State is recognised as the world's most diversified steam and heritage transport festival. The Stars of Sandstone, set for 4-14 April 2019, will now be hosting The Blue Train, celebrated internationally as one of the world's most luxurious trains, for an epic two-day stop at the Festival from 3-6 April 2019.
For more than 70 years, the Blue Train has pampered discerning travellers from all corners of the globe, enjoying top billing with luxurious international rail journeys, such as the Orient Express. Pack your silks and jackets, not forgetting your steam safari trunk for Stars of Sandstone 2019, and think movie-star fabulous when you luxuriate in the mystique of this adventure.
The memorable 3-night, 4-day Blue Train indulgence to Stars of Sandstone 2019 commences with a 07h00 check in at The Blue Train VIP Lounge at Pretoria Station. Pre-departure drinks and snacks are served after boarding. Butlers will usher you to your 5-star suite before departing for Ficksburg. Brunch and dinner are served in the stylish Dining Car, and High Tea is hosted in the glamorous Lounge Car. Post-dinner drinks, cognac and Cuban cigars are available prior to retiring to your plush compartment.
On day 2, board a Stars of Sandstone steam train after a leisurely breakfast on the Blue Train. Brunch is served in the Dining Car, whilst dinner will be hosted in the Waenhuis Restaurant at Sandstone Estate.You will then be taken on The Stargazer Express steam journey to savour the romantic night sky at Grootdraai. Overnight in your suite on The Blue Train, your glamorous home from home for four days.
A complimentary shuttle service will be ferrying guests between The Blue Train and The Stars of Sandstone Steam and Heritage Festival 2019.
The Stars of Sandstone 2019 is set to be bigger and better than ever. Featuring over 25 operating locomotives traversing Sandstone's 30km 2ft narrow gauge railway, ranging from the 1895 Lawley used on the Beira Railway to a former South Africa Railway (SAR) Class 91 diesel engine built in the US in 1973, the unique, family-friendly festival will once again attract visitors from across the planet.
Sandstone's most recently restored locomotive, a 1915 Baldwin US-built former SAR Class NG-10, will be unveiled on 5 April after a recently completed two-year restoration project.
The exhilarating atmosphere and sharing the sheer joy of unforgettable sights, sounds and experiences of vintage cars and aircraft, tractors, steam engines, military vehicles, and the Sandstone team of 24 working Afrikaner oxen pulling Voortrekker wagons, will make for everlasting memories. Small wonder Sandstone serves as a location for international cinematographers wishing to capture vintage rail and transportation of yesteryear. Located on a state-of-the-art working farm, the estate and its railway offer spectacular vistas of the majestic Maluti mountains and the sublime natural beauty of this region bordering Lesotho.
The Blue Train has 26 suites, comprising: 23 De Luxe Suites and 3 Luxury Suites, all offering breathtaking views of the diverse South African landscape. Private en-suite bathrooms, butler service and gourmet dining, not to mention sumptuous interiors, make for an idyllic adventure.
This bespoke Blue Train and Stars of Sandstone 2019 excursion includes:
Three nights' pampered accommodation on board The Blue Train from Pretoria Station to Sandstone Estates return;
Snacks, drinks (alcoholic and non-alcoholic), cognac and Cuban cigars;
Blue Train gifts and butler service on the train;
Two days' entrance to Stars of Sandstone 2019 plus shuttle service between the Blue Train and the festival.
Excluded: French Champagne, caviar, purchases from the boutique shop, telephone calls on the Blue Train and any purchases/extras at Stars of Sandstone.
Contact: Dave Richardson for fares and bookings for
The Blue Train Stars of Sandstone 2019 journey at:
daver@sandstone.co.za – mobile +27 (0) 82447 9167
– landline +27 (0) 11 805 4692
For more information on the Stars of Sandstone 2019 Steam and Heritage Festival, go to:
www.starsofsandstone.com – and watch the 2017 event on this video!
Stars of Sandstone 2019 bookings:
http://www.starsofsandstone.com/index.php/info-booking/southern-african-residents
http://www.starsofsandstone.com/index.php/info-booking/international-residents
Follow us on Instagram: @sandstoneinaction – Twitter: @SandstoneHerit – Facebook: Stars of Sandstone – LinkedIn @Tilly Smith Dix
Ends.
"50 Years of Solo Travel=A Definitive Guide"
by Elizabeth Avery, Washington, DC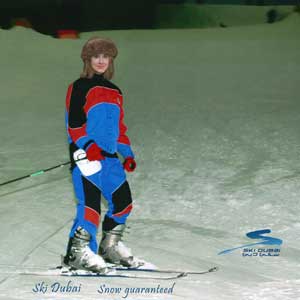 Traveling alone since her early school days, Elizabeth Avery has five decades of solo travel experience. By year's end, she will have forged away across 71 countries and all 50 US states. Having glided past leering crocodiles, navigated low-grade civil wars, dodged cholera epidemics and walked away from two emergency landings, the author has 50 years of solo travel lessons learned. Her adventures, and sometimes misadventures, take the reader from a January sojourn in Siberia to one Christmas Day swimming with nibbling piranha in the Amazon River. In this entertaining encyclopedia of 250+ travel tips, topics covered are:
1. Everything you always worried about traveling solo:
For example:
-What if you have your passport, credit cards and all your money stolen?
-What if a mishap on skis puts you in a local hospital that requires cash-only payment?
-What if a cancelled flight results in your seeing 5 countries in 18 hours?
2. Everything you never knew to worry about:
For example:
-When is a 10-year passport not valid for 10 years?
-Will you really have to pay up to $3,000 for overstaying a visa?
-Can you get arrested for a minor traffic accident?
-When can 300+ prescriptions and over-the-counter medicines legal at home cause you to land in the local jail not spending your vacation lounging in a hammock?
The good news? With "50 Years of Solo Travel-A Definitive Guide", you'll have everything you need to know about solo travel but never knew to ask! Go to Amazon,com on the above link for a modest $4.49, no Kindle required, or wait for the paperback to follow shortly.
NEW EDITION! LEWIS & NICO LAYSHAFT & GEAR LAMP:
MERCEDES-AMG PETRONAS MOTORSPORT
MEMENTO EXCLUSIVES
Light up your living room with re-engineered 2013 FIA Formula One Constructors' World Championship-winning gears driven by Lewis Hamilton and Nico Rosberg.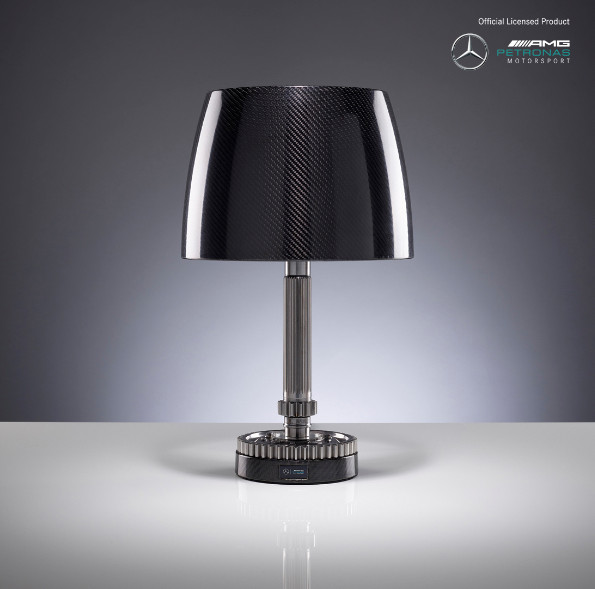 Rugby World Cup 2019™ Tickets Now On General Sale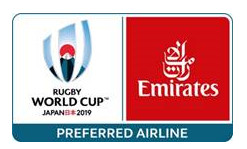 Rugby fans who want to experience Rugby World Cup 2019™, arguably the biggest global tournament ever, can now buy ticket-inclusive packages from England Rugby Travel, the exclusive travel agent in Great Britain with options starting from £3,995pp.
Fans from England, Wales and Scotland can guarantee their places in Japan with ticket-inclusive travel packages and thousands of fans have already expressed an interest in travelling to the first Rugby World Cup in Asia.
England Rugby Travel (www.englandrugbytravel.com) England Rugby's own travel company, has been appointed by World Rugby as Great Britain's exclusive travel agent and today release their travel packages that include flights, hotel accommodation, special events and official match tickets to make it easy for rugby fans to enjoy the experience of a lifetime at the tournament, which will run from 20 September 2019 to 2 November 2019.
Whether it's the chance to see all of England's pool games against Tonga, USA, Argentina or France, the knockout games or the final, England Rugby Travel has a range of packages to suit any requirement.
There will also be package options for Scotland and Wales fans for pool and knockout matches.
And with destinations including Sapporo, Kobe, Tokyo and Yokohama on the itineraries, Rugby World Cup 2019 will be a bucket-list experience for everyone.
Sample packages include:
England's First Two Pool Matches (Tour AD) – £5,995pp
A seven-night stay in Japan for those who want to experience the start of the tournament, without taking too much time away from home and work. Tickets guarantee a seat in Sapporo Dome and Kobe Misaki Stadium for England v Tonga and England v USA.
England Pool Matches & Opening Ceremony (Tour AB) – £11,495pp
As well as taking in the Opening Ceremony with Japan v Romania, the 25-night tour offers tickets to see England in action v Tonga, USA, Argentina and France. Alongside this, the package includes tickets to watch the current World Champions New Zealand as well as the final, potentially pivotal match from Pool A; Japan v Scotland.
Wales Pool Matches & Opening Ceremony (Tour WA) – £10,545pp
This 26-night tour will take in the sights of Tokyo, Nagoya, Osaka, Hiroshima and Fukuoka, this package will get you to one of the biggest events in sport – the Opening Ceremony and Japan v Romania to kick off the tournament – before you see Wales in action against Georgia, Australia, Fiji and Uruguay.
Scotland Pool Matches & Opening Ceremony (Tour SA) – £10,895pp
This tour package incorporates 26-night stay in six different destinations around Japan and five match tickets to the Opening Ceremony and Japan v Romania to kick off the tournament – before you see Scotland in action against Ireland, Play-off winner, Romania and hosts Japan. If it's all about Scotland this is for you.
Quarter-final to the final (Tour FC) – £13,195pp
This package will get you to see two quarter-finals, two semi-finals, the bronze final and the final as the top teams in the world get whittled down to one Champion. An 18-night experience that includes stays in Fukuoka, Osaka, Tokyo and Hiroshima to complete your holiday scrapbook.
All packages booked through England Rugby Travel come with return international flights, hotel accommodation (excluding the Flight and Ticket tours), official match tickets, a merchandise pack and experienced travel reps on hand before and during the tournament. Many packages also include England Rugby Travel's famous special events.
Kevin Smith, England Rugby Travel's head of sales and marketing, said: "Rugby World Cup is regarded as the third biggest sporting event on the planet and the recent success of England under Eddie Jones means the interest and belief in the team is at a real high which only increases the demand to see them in Japan.
"And with Scotland and Wales performing fantastically well and enjoying great support, there will be an experience for every fan.
"We believe that there are official ticket inclusive travel packages to suit everyone and by travelling with us, fans are ensuring quality, reassurance and an experience that is second to none."
Rugby World Cup 2019 will be the ninth tournament, having begun in 1987 and where New Zealand will be aiming for a third successive world crown.
To book your ticket-inclusive package, contact England Rugby Travel via www.englandrugbytravel.com/rwc2019 or call 0344 788 5000. Alternatively, rugby fans can register to receive updates as further packages are released on 01 May 2018.
HyperX Now Shipping Predator DDR4 RGB with Infrared Sync Technology

Sunbury-on-Thames, UK – April 30, 2018 – HyperX®, the gaming division of Kingston® Technology Company, Inc., announced today the Predator DDR4 RGB is now shipping, featuring industry-leading, patent-pending HyperX Infrared Sync technology. The new Predator DDR4 RGB features Intel XMP-ready profiles optimized for Intel's latest platform and is available as 8GB single modules and in kits of two or four with 16GB and 32GB capacities.
"We are excited to offer our newest addition to the HyperX DRAM family," said Adrien Viaud, EMEA Field Application Engineer, HyperX. "This unique RGB design with Infrared Sync technology creates a new way to experience RGB lighting, allowing gamers and overclockers to further personalise their gaming visual experience and customise their PCs and system builds."
The new HyperX Predator DDR4 RGB comes equipped with a LED light bar with fluid RGB lighting effects1. The memory is compatible with lighting control software from a range of motherboard vendors including ASUS Aura Sync, Gigabyte RGB Fusion, and MSI Mystic Light Sync. Additional information about software and motherboard compatibility is available online at respective partner websites.
Powered directly from the motherboard, the HyperX IR Sync Technology provides an enhanced visual experience by keeping the module lighting in sync. Designed to perform using DDR4 1.35V settings on a variety of DDR4 motherboards, Predator DDR4 RGB memory is 100 percent factory tested and backed by a lifetime warranty, free technical support and legendary reliability.
Availability
HyperX Predator DDR4 RGB is available through HyperX's network of retail and e-tail outlets. For more information on HyperX DDR4 and global availability, please visit the HyperX memory webpage.
HyperX Predator DDR4 RGB Part Numbers and Specifications
Part Number
Frequency
Capacity
HX429C15PB3A/8
2933
8GB
HX429C15PB3AK2/16
2933
16GB (Kit of 2)
HX429C15PB3AK4/32
2933
32GB (Kit of 4)
Capacities
Singles: 8GB
Kits of 2: 16GB
Kits of 4: 32GB
Frequencies 2933MHz
Latencies CL15
Voltage 1.35V
Operating Temperatures 0°C to 85°C
Dimensions: 133.35mm x 42.2mm
1 Lighting customisable with motherboard RGB control software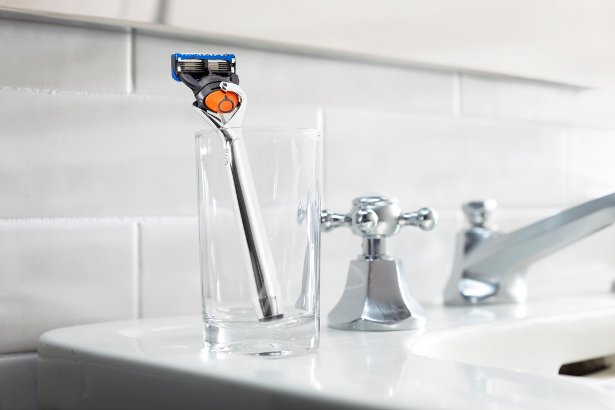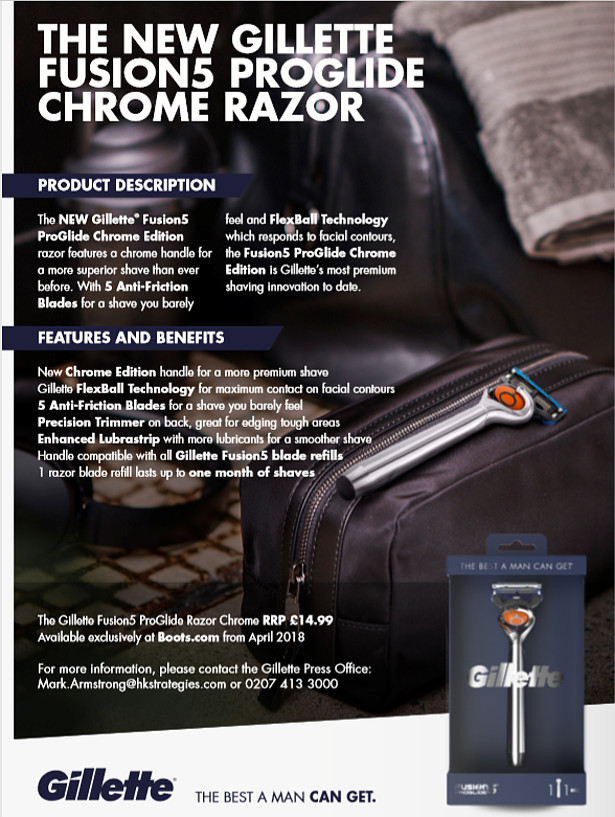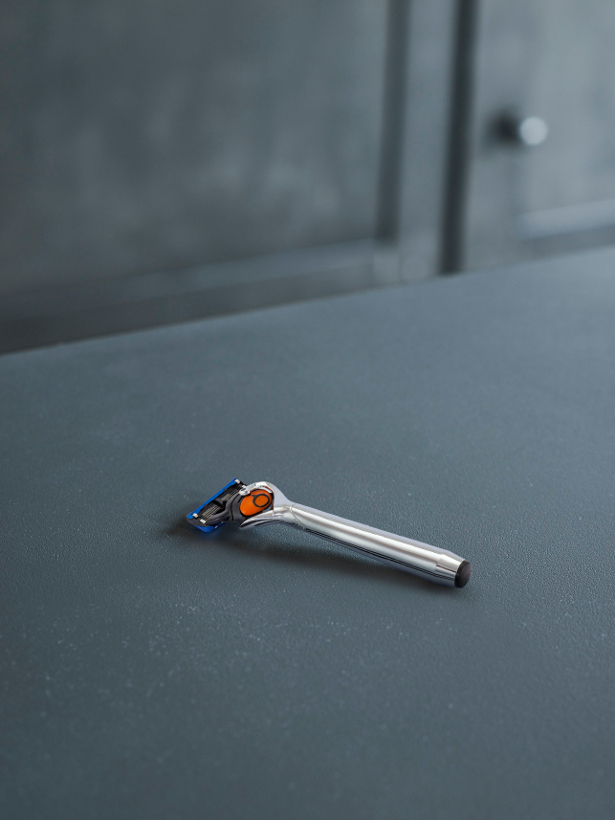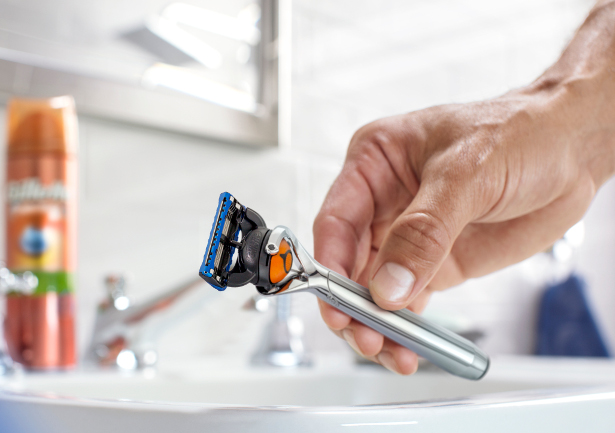 Peli Products Launches its Ultimate Photo Contest
Enter Now to Win Peli Prizes and an Exclusive Ad in Outside® Magazine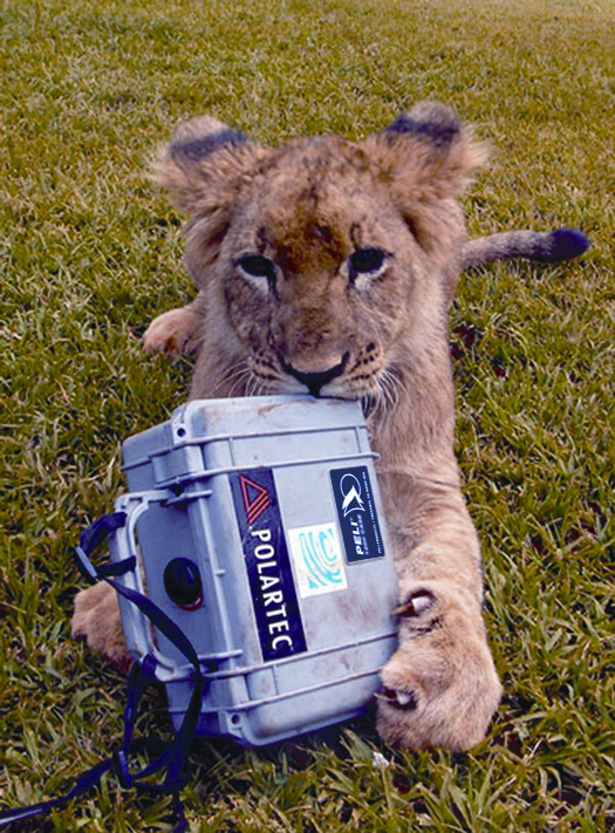 Barcelona, Spain – May, 2018. Get your Peli Inside the Box, on-the-job, adventure and travel photos ready and enter to WIN. Peli Products, S.L.U., the global leader in the design and manufacture of high performance protective cases, temperature controlled packaging solutions, advanced portable lighting systems and rugged gear for professionals and outdoor enthusiasts alike, announces the opening of its Ultimate Photo Contest.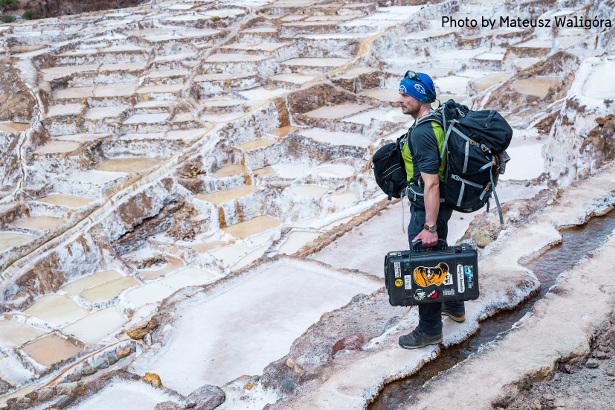 Peli is inviting participants to submit photo entries at http://www.peli.com/photocontest for an opportunity to win an assortment of Peli products. The Grand Prize Winner selected will win $2,500 USD worth of Peli gear, plus have their photo published in an ad in Outside® Magazine's Winter Buyer's Guide, reaching over 8 million readers.
Contestants are asked to submit photos that include Peli products in the following categories:
· May Theme – Best 'Inside the Box' Image
· June Theme – Best On-the-Job Image
· July Theme – Best Adventure/ Travel Image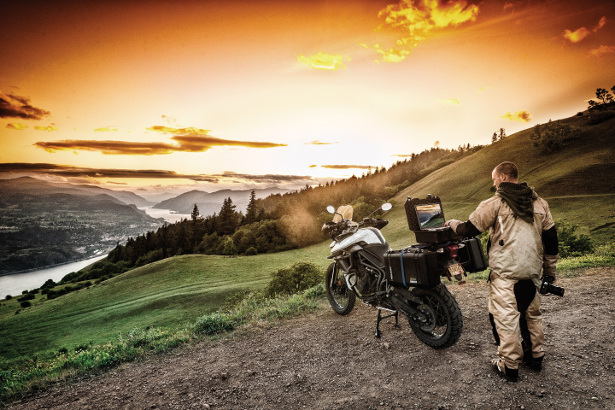 The submission period for each month of the contest will take place the first three weeks of the month, with the fourth week dedicated to fan voting. At the end of each month, a winner will be selected to receive a Peli prize bundle valued at $1,500 USD MSRP.
During the first week of August, grand prize voting will take place to select the Best Overall Ultimate Photo. All entries from May through July will be entered into the grand prize voting gallery. The Grand Prize Winner will be announced on August 15th and receive $2,500 USD MSRP in Peli products, plus inclusion in an ad for Outside Magazine's Winter Buyer's Guide.
See http://www.peli.com/photocontest for complete contest rules.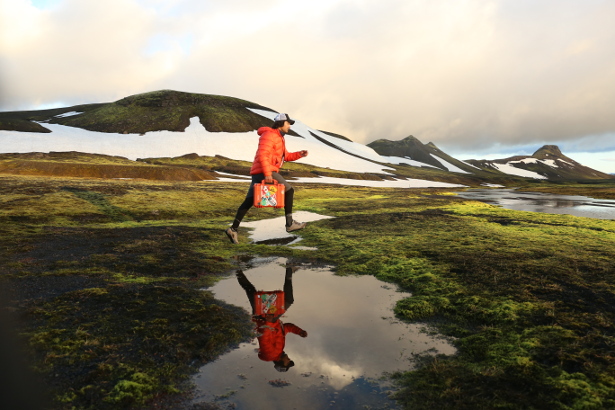 Peli Products, S.L.U. is the Europe, Middle East and Africa Headquarters of Pelican Products, Inc., the global leader in design and manufacture of both high-performance case solutions and advanced portable lighting systems.
Our products are used by professionals in the most demanding markets including firefighters, police, defense / military, aerospace, entertainment, industrial and consumer. Peli products are designed and built to last a lifetime.
The company operates in 140 countries, with 27 offices and 6 manufacturing facilities across the globe. Peli Products is a portfolio company of Behrman Capital, a private equity investment firm based in New York and San Francisco. For more information, visit www.peli.com
All trademarks are registered and/or unregistered trademarks of Peli Products, S.L.U., its subsidiaries and/or affiliates. Outside is a trademark of Mariah Media Network, LLC.