TWITTER | FACEBOOK | YOUTUBE | INSTAGRAM
Spiced Chai Porridge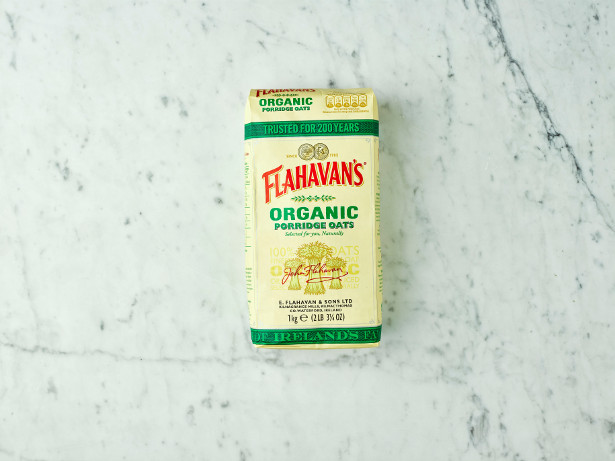 Serves 1
Preparation time: 5 minutes
Cooking time: 15 minutes
Ingredients:
50g Flahavan's Irish Porridge Oats
350ml semi-skimmed milk
3 juniper berries/spice berries
1 thin slice ginger, peeled and chopped
1 cinnamon stick
¼ tsp nutmeg
Pinch ground clove
Zest of 1 clementine
2 tbsp maple syrup
1 heaped tsp cranberry sauce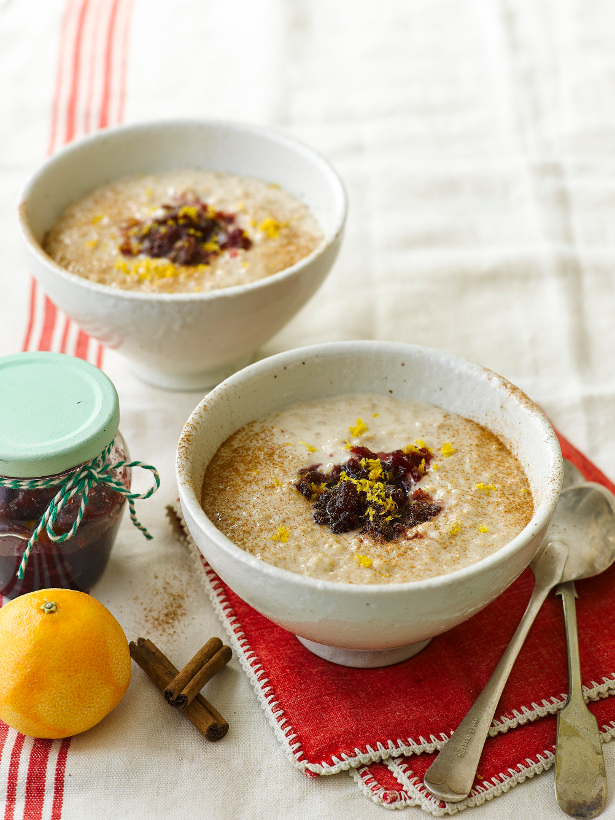 Method:
1. Add the milk, spices and clementine zest to a small saucepan and gently bring to the boil over a low heat (this should take around 5 minutes)
2. Once boiled, remove the milk from the heat and allow the spices to infuse for 10 minutes
3. Strain the milk and spice mixture through a sieve and pour into another saucepan
4. Add the Flahavan's Irish Porridge Oats and maple syrup to the milk mixture and bring to the boil
5. Once boiled, simmer for 4-5 minutes until creamy
6. Top with a spoonful of your favourite cranberry sauce and a sprinkling of cinnamon to serve
Pork, Sage and Cranberry Oaty Stuffing Balls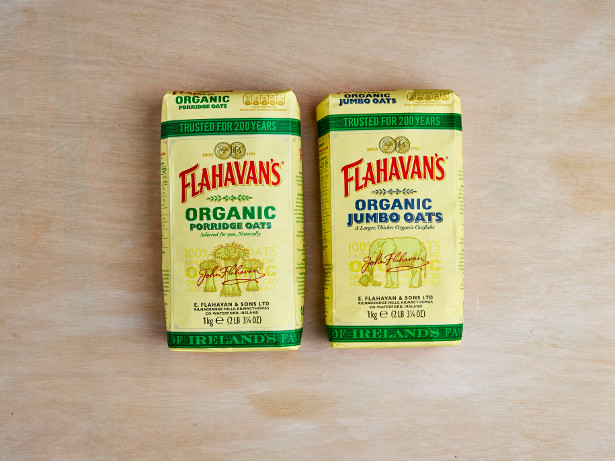 Makes about 12 stuffing balls
Preparation: 10 minutes
Cooking time: 25 minutes
Ingredients:
70g Flahavan's Organic Porridge Oats
24 sage leaves
1 tbsp olive oil
1 celery stick, finely chopped
Zest of 1 orange
1 red onion, finely chopped
60g pine nuts
400g sausage meat
50g dried cranberries
Method:
1. Pre-heat the oven to 180°C/Gas mark 4
2. Finely chop half the sage. Add a little olive oil to a frying pan along with the finely chopped sage, Flahavan's Organic Porridge oats, celery, orange zest, red onion and pine nuts, and sauté until soft
3. Allow to cool, then add the sausage meat and cranberries, mixing to combine
4. Shape the mixture into 12 evenly-sized balls and place on a baking tray lined with parchment
5. Lightly coat the remaining sage leaves in olive oil, then top each stuffing ball with a sage leaf. Place in the oven and bake for 25 minutes
6. Remove from the oven when golden brown, and enjoy
Dark Chocolate, Ginger and Hazelnut Oaty Biscuits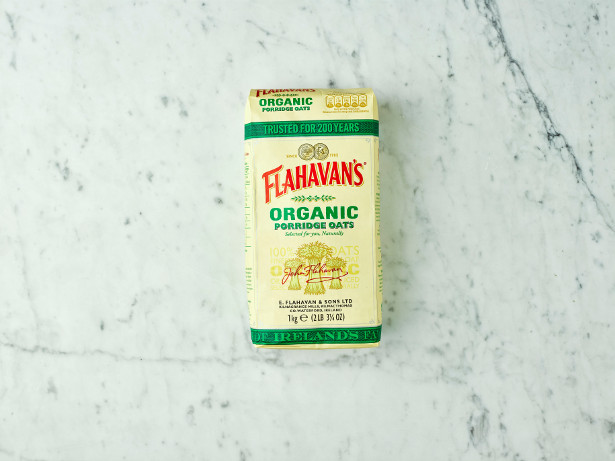 Makes about 18 cookies
Preparation time: 10 minutes
Cooking time: 12-15 minutes
Ingredients:
150g Flahavan's Organic Jumbo Porridge Oats
100g sprouted buckwheat flour
1 tbsp baking powder
1tsp cinnamon
50g toasted blanched hazelnuts, chopped
200g hazelnut butter
120g tahini
90ml coconut oil
60ml ginger syrup, from stem ginger
60ml maple syrup
90g stem ginger, finely chopped
100g dark chocolate, finely chopped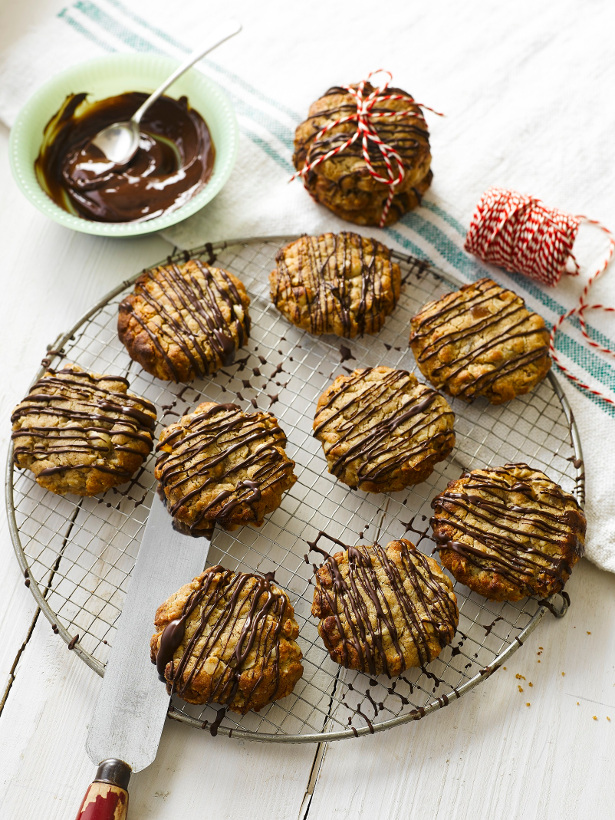 Method:
1. Pre-heat the oven to 180°C/Gas mark 4 and line a large baking tray with baking parchment
2. Combine the Flahavan's Organic Jumbo Porridge oats, buckwheat flour, baking powder, cinnamon and chopped hazelnuts together in a large mixing bowl
3. In a saucepan, mix together the hazelnut butter, tahini, coconut oil, ginger syrup and maple syrup and gently melt over a low heat until combined
4. Add the wet ingredients to the dry and stir, slowly folding in the stem ginger
5. Roll the mixture into 18 small balls and place on the baking tray. Gently flatten each ball with a fork and bake in the oven for 12-15 minutes (or until brown on the edges)
6. Once cooked, allow to cool for 15 minutes on the baking tray before transferring to a cooling rack. Whilst the cookies are cooling, melt the chocolate in a bowl over a pan of hot water, making sure the bowl doesn't touch the water
7. Drizzle the chocolate over them using a teaspoon. Allow the chocolate to cool and set completely, then enjoy or wrap up with some ribbon and treat your friends and family.