CALLING ALL RETRO GAMERS & MUSIC LOVERS!
Gioteck LAUNCHES TX-20
1980's INSPIRED MUSIC AND GAMING HEADSET
Get the retro-influenced look and future sound today!
Buy now at :- www.amazon.co.uk/Retro-Stereo-Headset-Nintendo-Switch/dp/B07MXJL6RW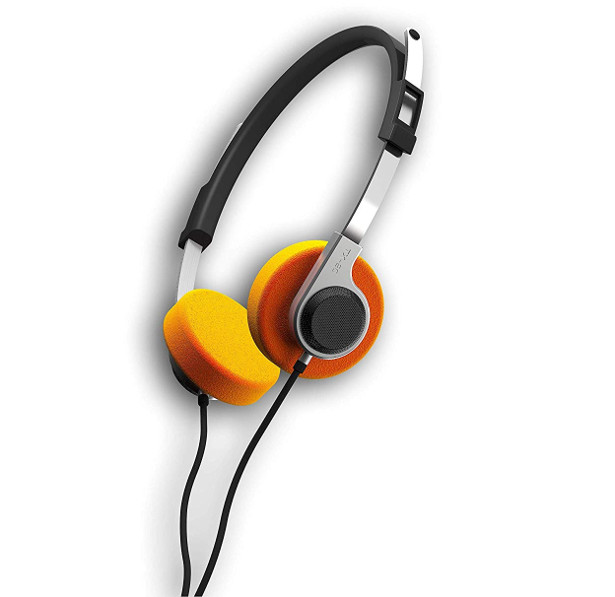 With its vintage retro-foam cushion styling and up to the minute immersive sound, Gioteck's all new TX-20 headset brings classic 1980's nostalgia to gaming and music lovers alike. The iconic orange ear cushioning is instantly recognizable and delivers uncompromised audio at home or on the move. Thanks to its lightweight design with adjustable headband it's perfect for all ages. Simply plug in to your favourite device, then game and go!
Available now for only £14.99 at Amazon
ABOUT THE GIOTECK TX-20
Works with Xbox One, Nintendo Switch, PS4 & mobile – multi-format 3.5mm jack
Super slick retro styling – relive 1980's nostalgia but with up to the minute tech
Ultra-clear chat with minimal feedback – talk is pin sharp and crystal clear
Powerful audio, via high impact 40mm drivers – incredible immersive sound
Robust, lightweight – solid, uncompromising build quality
Ultra-soft Alacantra® cushioning – because comfort is everything
Inline mic, mute and volume – for instant fingertip control
ABOUT THE TX RANGE
Gioteck's all new TX Range is built for a demanding new generation of gamers and music lovers. One year in research & development, all TX headsets deliver an impeccable blend of features, quality and design – letting you game and go in style.