GREAT GARDEN ACCESSORIES AND HOMEWARES LOVED ONES WILL BE DELIGHTED TO RECEIVE THIS XMAS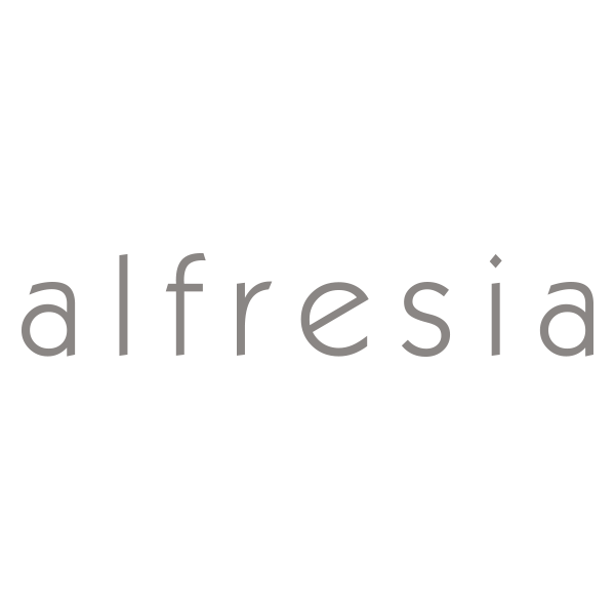 FACEBOOK | TWITTER | INSTAGRAM
Get Xmas-ready with these fab and affordable products from Alfresia
Colourful children's play furniture, garden accessories and more
It's never too early to think about Christmas gifting, especially when many of us have a list as long as our arm of people to buy for. Whether it be buying for family, friends or secret Santa with work colleagues, it's important to pick a gift that's really going to be loved and used.
Alfresia has some great products, from stylish garden accessories to fun children's furnishings – there is something to suit everyone.
Floral Patchwork Teepee – £34.99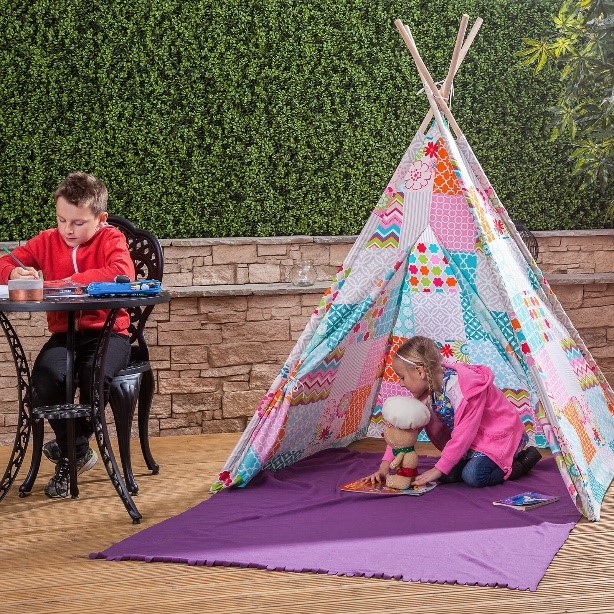 Brighten up Christmas playtime indoors with this traditional shaped teepee which features a pretty patchwork design. Ideal for keeping little ones entertained by offering them their own secret hideaway, it is also a great addition to any playroom or bedroom.
It offers the perfect space for encouraging kids to get creative by hosting their own festive soiree or slumber party and whilst it can be enjoyed inside over the winter period, it is also ideal for outdoor use in the summer months. The teepee can be assembled within minutes and dismantled and stored away in its matching storage bag when not in use.
Alfresia has a variety of teepees available on the website which come in a range of different patterns and colours.
Dimensions: 120cm (W) x 160cm (H) x 120cm (D)
Kids Forest Garden Furniture Set – £199.99
Keep little ones entertained and add a touch of magic to their Christmas Day with this great tree trunk table set. It will help to encourage children to be creative and experience nature and is the perfect space for them to have hours of fun – this might be time spent eating or doing crafts and activities. It will sit beautifully indoors and bring a touch of the outside in, allowing little nature lovers to appreciate the wildlife surroundings.
The wipe-clean table top makes light work of cleaning and the set's smooth and rounded edges are ideal for keeping small children safe.
Dimensions: Table – 65cm (D) x 83cm (H); Stools – 35cm (D) x 35cm (H)
Kids Mushroom Garden Furniture Set – £199.99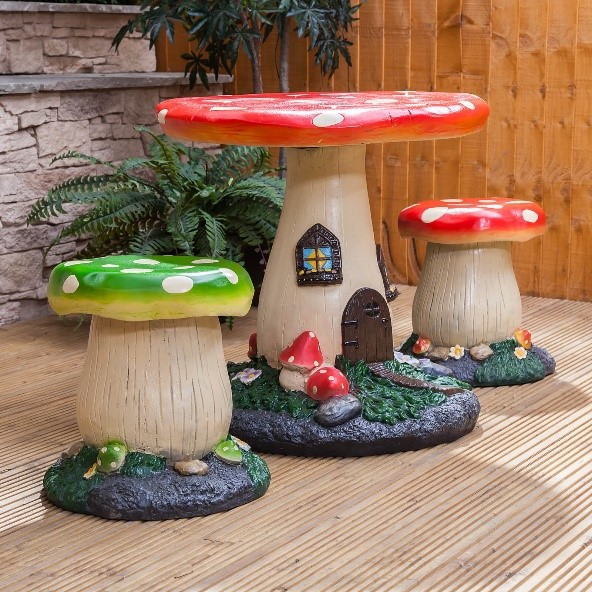 This colourful, table and chair set is perfect for kids who want to go on a magical fairy-tale adventure this Christmas. The design is beautifully crafted with a miniature fairy door and windows – helping to encourage children's imaginations over the festive season.
Both the mushroom table top and toad stools are easy to wipe-clean and made from strong and durable material, meaning this sweet fairy-tale set will last for years to come. It is ideal for indoor use, making it the perfect addition to play areas within the home to keep little ones entertained.
Dimensions: Table – 65cm (D) x 83cm (H); Stools – 35cm (D) x 35cm (H)
Handmade Lighthouse Design Bird H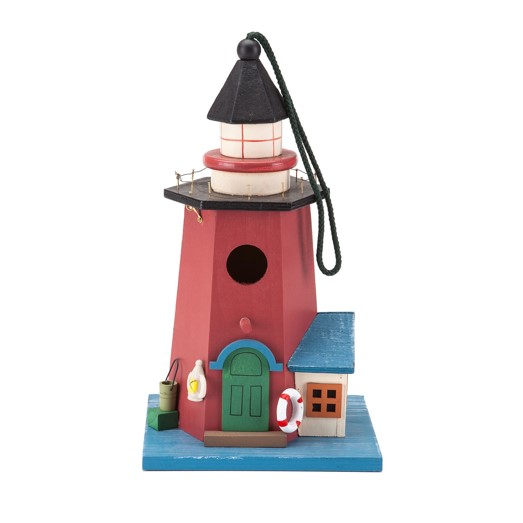 ouse and Feeder – £14.99
If you're looking to treat nature lovers to a gift they'll cherish, then this beautiful hand-crafted birdhouse is the perfect choice. Not only does it offer the ideal sanctuary for
nature, but it will also allow feathered visitors to keep a watchful eye of the garden.
Its colourful exterior will hang stylishly in any outdoor area and birds will love making use of the spacious central box for nesting and gathering food from the outer platform.
Handmade Hanging House Bird Feeder – £14.99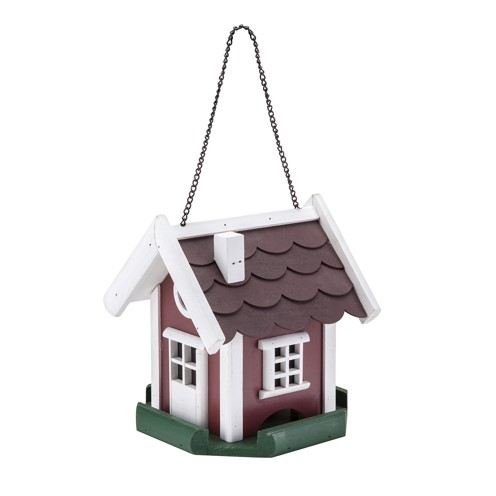 Bird houses are a great way to protect
the various outdoor wildlife during the colder months, whilst also adding a touch of character to the space. This cottage design w
ooden bird feeder will make a great Christmas gift for those who like to take care of the birds and wildlife visiting their garden – helping them to thrive outdoors.
Not just a pretty garden accessory, the small windows on each side allow feathered friends to feed with ease, and the detachable roof makes it simple and easy to refill.
Alfresia.co.uk sells a unique range of garden and conservatory furniture, cushions, barbecues, outdoor heaters, homeware and premium kitchen appliances via its website.
For more information, visit www.alfresia.co.uk.