Happier in 7 Days Affirmation Coloring Book: Inspirational Coloring Books for Kids, Cute Animals, by Sarah Maccarelli Jordan (Eg: I am enough, I am safe, I am brilliant, I am always learning, and dozens more!) On Amazon
buy Now @ www.amazon.com/dp/B08VFTFW9G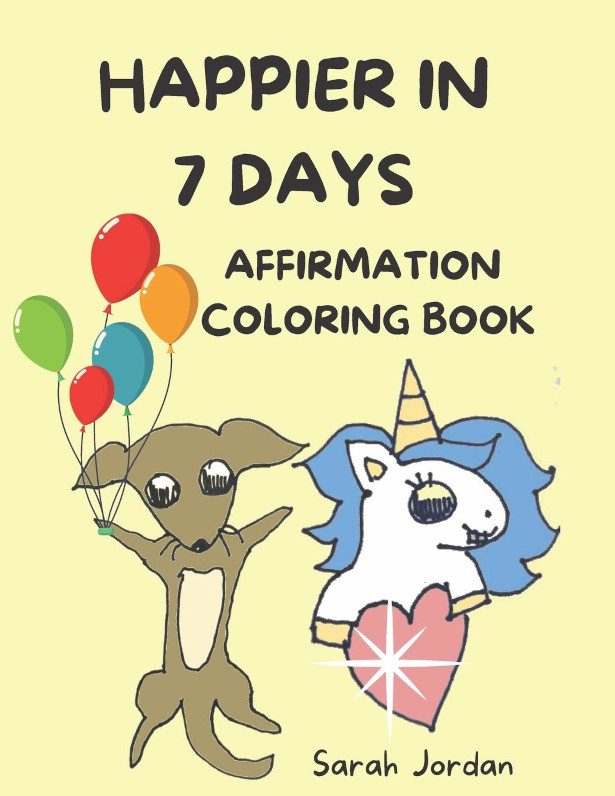 The Happier in 7 Days Affirmation Coloring Book is jam-packed with cute animals and positive affirmations to build your child's confidence and self esteem while they color the pages. Coloring is relaxing, fun and reduces stress and anxiety.
Positive affirmations help boost confidence, happiness and even academic achievement. Studies show that affirmations even help make us more resilient, which is exactly what we need during a pandemic. Makes a great gift or present for teachers, parents and children.
44 Adorable animal illustrations printed on every other page for a clean coloring experience. All art is by Asheville artist Sarah Jordan.
Positive Affirmations included: I am enough, I am safe, I am brilliant, I am always learning, and dozens more!