Life-like chocolate fossils are in demand this Father's Day …
Surprise Dad with a chocolate fossil hunt and hope he gets the joke!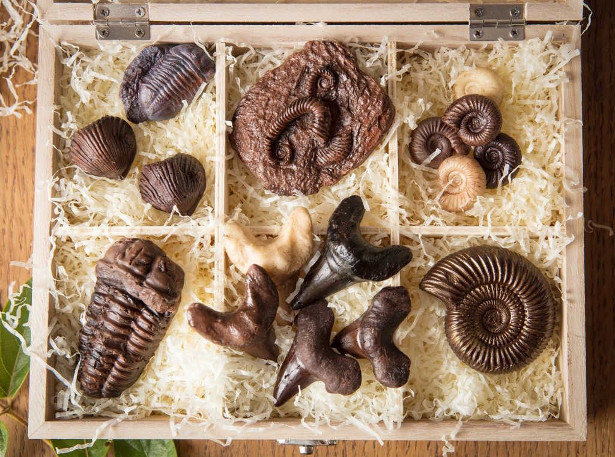 FACEBOOK | TWITTER | INSTAGRAM | PINTEREST
These realistic fossils are more than just a gift, they are an excuse for him to play and learn with the children too
Give Dad an excuse to go hunting with the kids this Father's Day. Create your own chocolate fossil hunt and Dad-osaurus-Rex. The children will love hunting down these cretaceous confections and they'll learn about fossils on the way. The chocolates come with notes about each fossil and the box can be personalised with dad's name.
He won't believe he can eat them at first but these are crafted from quality chocolate, modelled from realfossils and approved of by palaeontologists. So once he has been convinced they aren't real you can get to biting into those sharks teeth!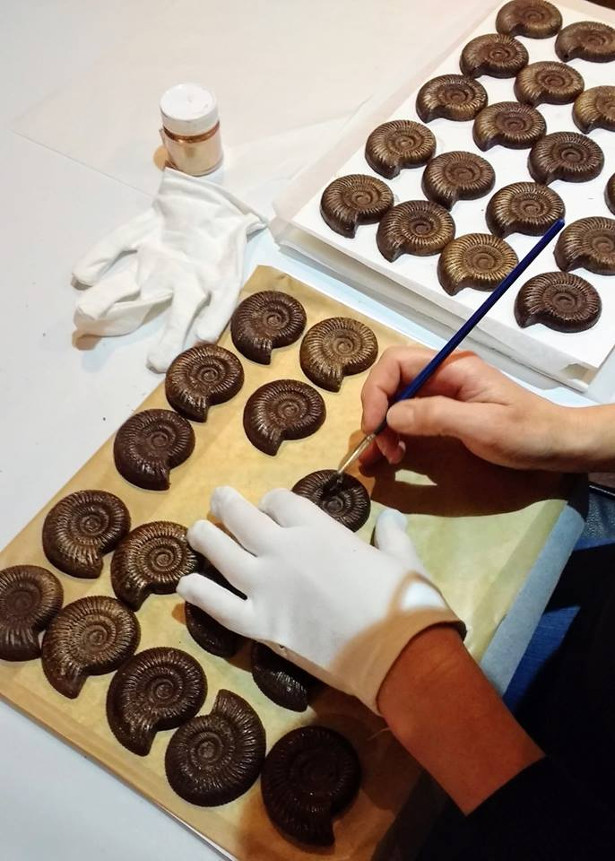 With the Jurassic World film being released so close to Father's Day the huge T Rex Tooth replica is getting popular in store so be quick before they go extinct! Universal Films have even enquired about getting them in for the launch.
According to surveys, 9 out of 10 people love chocolate – (there was no such data available for socks or grooming kits at the time of writing).
COMPANY BIO
Sarah is a classically trained sculptor who turned her skills to food and was soon in hot demand with PR agencies for her lifelike cake creations. With clients like Hello Kitty, The Odeon & Hamleys, she was making show-stopping food art such as an edible Severed Head that oozed fruit blood and shocked guests on TheJonathan Ross Show. Also an Alien face Hugger from pâté and pretzels for SEGA Games.
After a life-changing move from London to the Essex countryside she decided to create a prêt-à-porter range of food-art available to all.
The Edible Museum – "an online store providing unique chocolate gifts for interesting people", was born.
The store inspires avid fans, one of whom even used her chocolate human heart to propose with on Valentine's Day.
Sarah is currently working alongside The Wildlife Trust London to create her Stag Beetle chocolate in conjunction with their annual stag-watch campaign. She is also designing chocolate brains for neuroscientists.