MAKE THIS FATHER'S DAY EXTRA PERSONAL WITH TOBLERONE www.mytoblerone.co.uk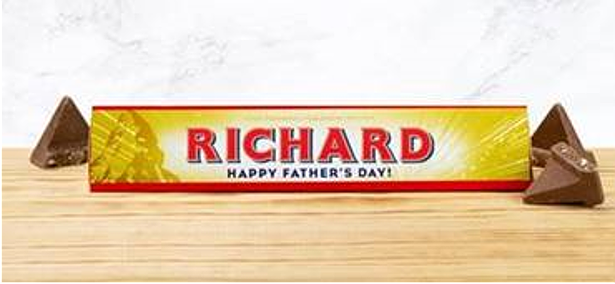 FACEBOOK | TWITTER | INSTAGRAM
Whether your dad is a chocolate fiend or a nougat fanatic, Toblerone has the gift for him.
Treat your dad this Father's Day to a Toblerone 360g personalised bar; a deliciously solid mountain of Swiss milk chocolate with honey and crisp almond nougat pieces, each unique triangular peak a little mouthful of joy.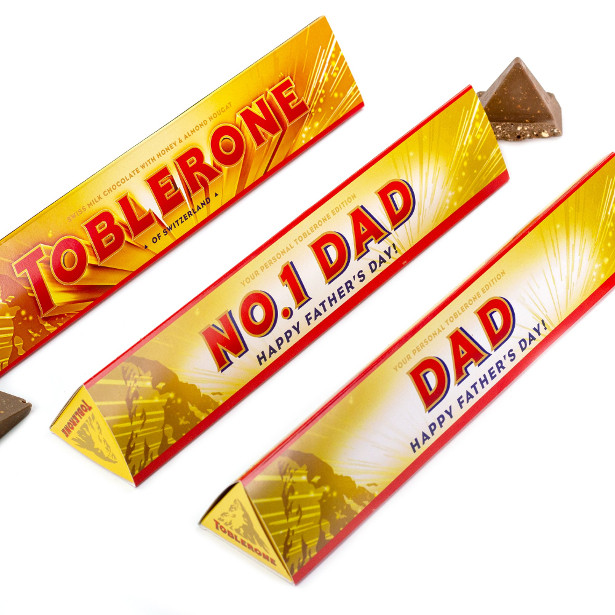 For that extra special gifting moment, tag the bar with your dads name, and make the day his. Be it a nickname or an inside joke, this is your dad's moment to shine. Made from some of the finest raw materials, Toblerone is sure to reawaken your dads tastebuds and immerse him in a truly unique taste experience.
So what are you waiting for? The personalised Swiss favourite is available exclusively at www.mytoblerone.co.uk for £12.99 (incl. postage and packaging).