Jawbox Small Batch Gin's new Easy Peasy Orange Squeezy
cocktail, which would be a hit at any summer bbq or party: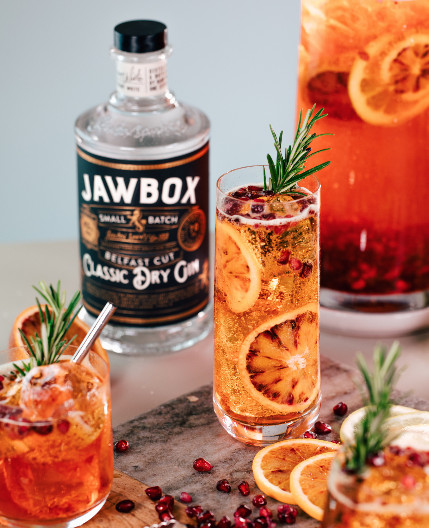 Ingredients: 50ml Jawbox Small Batch Gin, 15ml Aperol, 35ml freshly squeezed blood orange, 15ml freshly squeezed lime, 3 dashes Angostura Bitters and tonic water
Method: Add all the ingredients to a cocktail shaker with ice. Shake and strain over a highball glass with ice. Top up with tonic water and garnish with pomegranate seeds, a slice of blood orange and a sprig of rosemary.
Deliciously easy!
Jawbox Small Batch Gin RRP: £30 for a 70cl bottle. ABV: 43%
Available from: Tesco, Marks & Spencer, Sainsbury's, Asda, Ocado, masterofmalt.com, thewhiskyexchange.com, 31dover.com, drinksupermarket.com and Amazon.
https://www.sainsburys.co.uk/shop/gb/groceries/jawbox-single-estate-gin-70cl
🌻KIDS FESTIVAL ESSENTIALS🌻
from Muddy Puddles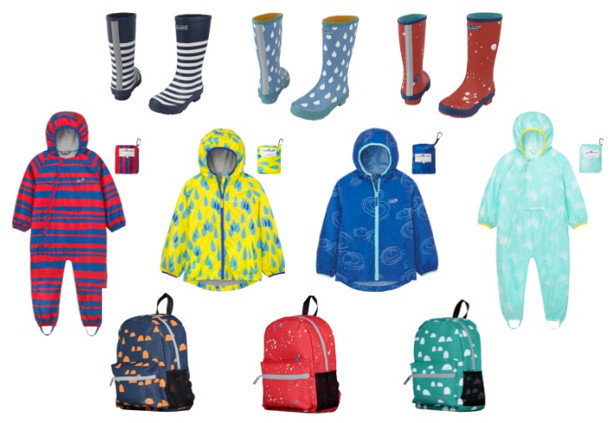 Puddlestomper Wellies – £24
Backpacks – £30
Puddlepac All-In-One – £28.95 / £32.95 (lined)
Puddlepac Jacket £24.95 / £28.95 (lined)
What shouts summer louder than a fun family festival with music, ice cream and sun?
But don't rely on the great British weather – be prepared for a shower or two!
Top of the list – a rain coat. Try the Muddy Puddles Puddlepac jacket or all-in-one, perfect to
whip out for those unexpected showers, ensuring your little one stays warm and dry.
And, don't forget the essential festival footwear, wellies – so your little one can jump in as much
mud as they want while looking super stylish at the same time!
Pack it all up in a Muddy Puddles back pack and let the festival fun begin!
www.muddypuddles.com
Hedgepig Gin Liqueurs lends a helping hand to Hedgehogs
during National Hedgehog Awareness Week
5-11 May 20-19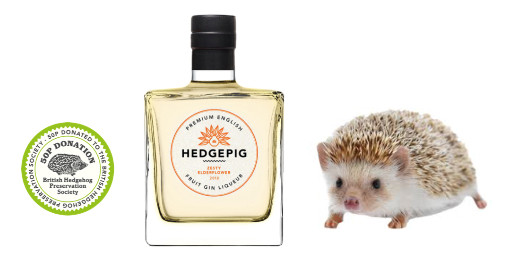 Celebrate National Hedgehog Awareness Week with Hedgepig's new Zesty Elderflower Gin liqueur. Launched this month just in time for the Elderflower season this delicious gin liqueur is also helping the plight of the Hedgehog. For every Hedgepig bottle sold, 50 p will be donated to the British Hedgehog Preservation Society who are raising a series of events across the UK next week to highlight the problem facing hedgehogs.
Hedgepig was created by the team behind Pinkster gin and is made using fruit grown in local orchards or foraged, often on hands and knees, from the East Anglian Hedgerows. The liqueurs accompany cheese and desserts especially well. Sugar levels are lower than many other fruit gin liqueurs whilst, the ABV's are higher.
Zesty Elderflower is best served cold with pudding or as a cocktail topped up with Prosecco. This luscious liqueur is made from home grown and local wild elderflower and has subtle citrus notes and a delicate flavor. It joins the three other flavours, Cambridge Gage, Glorious Gooseberry and Wild Bullace and Quince.
A few fascinating facts about the Hedgehog:
Adult hedeghogs have between 3000 and 5000 spikes
They have been on earth for more than 15 million years, walking with sabre toothed tigers and mammoths
Hedgehogs are really good swimmers but struggle to get out of steep slippery edged ponds and pools
Hedgehogs have tails
Hedgehog numbers have fallen by over half in the last two decades so Hedgepig are thrilled to be supporting the unsung heroes of our countryside.
All the Hedgepig liqueurs are available to purchase online from www.fruityhedgepig.com
– Cambridge Gage 50cl, 28% ABV RRP: £32.00 20cl: £16.00
– Glorious Gooseberry 50cl, 27% ABV RRP: £32.00 20cl: £16.00
– Zesty Elderflower 50 cl 29.8% ABV RRP: £32.00 20 cl: £16.00
– Wild Bullace and Quince 50 cl 29.8% ABV RRP £32.00 20 cl: £16.00
Summer Lovin': Choosing garden furniture to help you fall in love with your outdoor space
Now that summer is just around the corner, dreams of relaxing in the back garden and al fresco socialising in the sunshine are starting to become a reality…But, before you start making plans and inviting friends round, make sure your outdoor space hits the right spot with some help from aplaceforeverything.co.uk.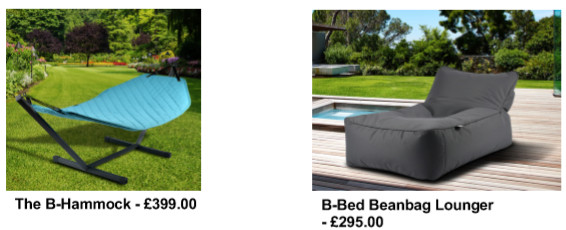 Simon Glanville, managing director at aplaceforeverything.co.uk, explains: "As the weather gets warmer you probably want to start planning how you're going to use your outdoor space this year. However, if your garden furniture has been packed away for months it might not be looking its best!
"Now that we're in the throws of Spring, it's a great excuse to invest in some statement outdoor living pieces to give your garden a refresh. At aplaceforeverything.co.uk we have something for everyone, whether you're wanting to create a space fit for the dream garden gathering, a peaceful paradise to enjoy at the end of the day or just somewhere that all the family can enjoy a barbeque together."
Simon comments: "Mindfulness is huge at the moment, but for most of us heading to a spa every weekend to wind down isn't realistic. Instead, why not transform your garden into a relaxing retreat where you can practice mindfulness in the sunshine, or simply just take some well-deserved time out?
Creating your relaxing retreat…
May The 4th – The Dark Side.
Go Rogue for these Star Wars inspired Gadgets!
1. Original Stormtrooper Decanter £24.99 from Thumbsup.com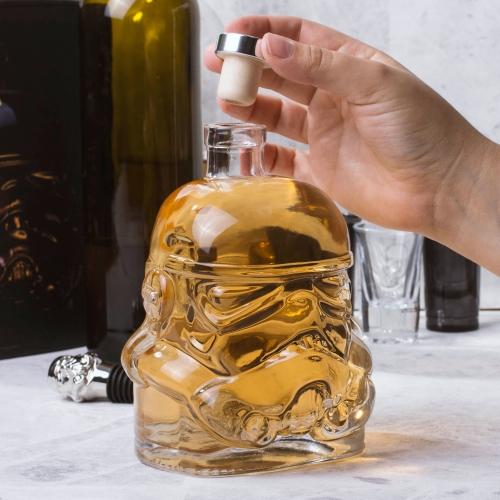 Store liqueur, decant wine and serve beverages from this stylish, high quality decanter. It's the perfect gift for any Stormtrooper enthusiasts.
2. Original Stormtrooper Hip Flask £14.99 from Thumbsup.com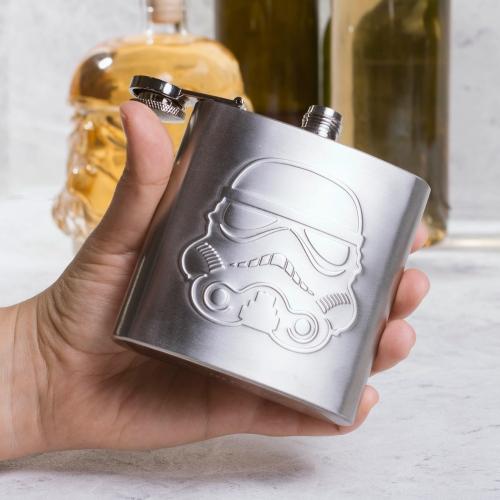 Carry a slice of Original Stormtrooper in your jacket pocket with this super stylish hip flask. Made of stainless steel – this hip flask is quality through and through.
3. Original Stormtrooper Gin Set £49.99 from Thumbsup.com
Gin that's true to the original. A set of stand-out classics that strike the perfect balance. Crafted in West London by our Award-Winning Micro Distillery, each Gin delivers the individual character of specialist botanicals for a smooth, balanced taste. Genuine, Authentic, Quality. Accept no compromises.
Includes: 1 x 25cl London Dry Gin (40% ABV), 1 x 25cl Sloe Gin (30% ABV).
4. Original Stormtrooper Bluetooth Helmet Speaker £69.99 from Thumbsup.com
Join forces with your fellow civilians and bring the party to life with this amazing, Original Stormtrooper-shaped full-size helmet Bluetooth speaker.
This guy can blast out a whopping 20W sound, sky rocketing your night into a new galaxy of superior sound. Just plug him in and connect to your Bluetooth device to play your favourite party tracks.
5. Original Stormtrooper Mini Bluetooth Speaker £24.99 from Thumbsup.com
This amazing Original Stormtrooper-shaped Bluetooth speaker is pocket sized and ultra-portable. What this little guy lacks in size he makes up for with powerful 2W sound. Just connect him to your Bluetooth-enabled device and play your favourite tracks for up to 4 hours.
6. Original Stormtrooper Cheeseboard and Knife Set £34.99 from Thumbsup.com
Make a statement at your next dinner party with this stunningly designed Original Stormtrooper Cheeseboard. With some sharp Stilton, oozing Brie and crumbling Cheddar added to the board, your guests are sure to be impressed.
7. Original Stormtrooper Espresso Mug Set £14.99 from Thumbsup.com
Sky rocket your morning and start the day off on a high with a shot from these Original Stormtrooper Espresso mugs. The set of 2 ceramic mugs come packaged in a stylish gift box, making this the perfect present for Stormtrooper fans.
8. Original Stormtrooper Wireframe Light £24.99 from Thumbsup.com
The force will truly awaken with this Original Stormtrooper Wireframe Light. Powered by USB; the 2D wireframe lamp works by reflecting light and illuminating etched lines on the surface. The perfect gift for Stormtrooper enthusiasts.
Powered by USB (Cable included).
9. Original Stormtrooper Bottle Opener £9.99 from Thumbsup.com
This lightweight bottle opener will make you the saviour of the galaxy at your next party. It's stainless steel and beautifully etched with the Original Stormtrooper helmet design. The missing item from your pre-drinks set up.
10. Original Stormtrooper Vacuum Flask £14.99 from Thumbsup.com
Protect your drinks from the elements. Ice-cold drinks for up to 24 hours or hot drinks for up to 12 hours. Includes leak proof design and removable strainer for use with loose leaf tea.
HANGZING: REVOLUTIONARY RANGE OF DRINKS TO HELP INDIVIDUALS REBOOT
SCIENTIFICALLY FORMULATED RANGE THAT REPLENISHES THE NUTRIENTS & MINERALS LOST DURING PARTYING, TRAVELLING & EXERCISING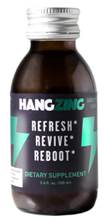 HangZing (www.hangzing.com/) is an innovative tech business founded by a British Chemical Engineer and is committed to using ground-breaking science to create radical food and drink products.
HangZing produces a revolutionary range of drinks designed to give a natural pick-me-up for people that want to work hard and play hard. It is scientifically formulated using a blend of naturally-functional ingredients to replenish the nutrients and minerals lost during partying, travelling and exercising and to help individuals reboot and get the most from their day.
Available in two innovative varieties, Lychee & Lemongrass and Garden Mint, every convenient 100ml bottle is made by combining herbs, electrolytes and vitamins. The range is sweetened naturally from pure Canadian Maple Syrup and is free from added sugar, sweeteners and is suitable for vegans.
How HangZing Works
The unique blend of ingredients in each bottle of HangZing have been chosen for their naturally functional properties. Hovenia Dulcis can work to support liver function, Nopal Cactus, Aloe Vera and Turmeric are renowned for their anti-inflammatory benefits and Siberian Ginseng can boost enzyme activity in the liver, while Vitamin C is renowned for supporting the immune system.
Electrolytes, including sodium, potassium, calcium, magnesium and vitamin B complex (B1, B3, B6, B5, B12, B9) can help to replenish minerals and nutrients.
How Each Ingredient Works
· Originating from Asia, Hovenia Dulcis is a herb that is claimed to support liver function.
· Siberian Ginseng is a potent species of this medicinal root and is renowned for boosting enzymes in the liver.
· Nopal Cactus is claimed to have anti-inflammatory properties.
· Aloe Vera, contains alkali properties that can neutralise and soothe.
· The essential vitamin Vitamin C can help to maintain a powerful immune system.
· Ancient ingredient Turmeric is claimed to detoxify and combat free-radicals.
· Electrolytes, including sodium, potassium, calcium and magnesium can work to replenish as a result of dehydration.
· Vitamin B Complex can help boost energy levels.
Packaged in a box of six 100ml bottles, HangZing works best when consumed just before bed with plenty of water.
HangZing is available via Amazon Prime and the brand's website: www.hangzing.com/ in two varieties, Lychee and Lemongrass and Garden Mint, for $28.99 per box (6 x 100ml bottles).
Find HangZing at: www. hangzing.com
Twitter: @HangZingUSA
Instagram: @Hangzingusa
Cinco De Mayo is nearly here (5th May) and Holy Moly has a delicious recipe for some super delicious NACHOS to enjoy this Mexican holiday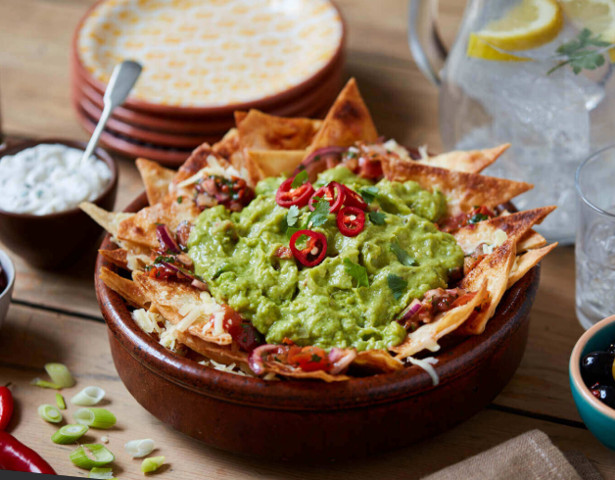 Forget about making your own guacamole, pick up a pot of Holy Moly! Almost 90% of the dip is made from nothing but perfectly ripe Hass avocado, which is hand-picked and combined with hand-cut chunky fresh tomato, finely diced red onion, a touch of jalapeno chilli, crushed garlic, coriander, a squeeze of lime and a pinch of salt. Holy Moly takes all the hassle out of making guacamole, and it's impossible to tell that it's not homemade.
Credit: Recipe courtesy of Holy Moly Dips
Holy Moly Cinco De Mayo Nachos!
Ingredients
1 x Holy Moly Original Guacamole
1 x bag of salted tortilla chips
1 x red chilli
1 x sprig of fresh coriander
1 x red onion (sliced)
200g of grated cheese or vegan cheese
Method
1. Tip tortilla chips on to a baking tray and scatter over a few slices of red onion.
2. Grate your cheese over the tortilla chips and place under a hot grill for about 3 minutes to melt the cheese.
3. Once the cheese is melted, open up your delicious pack of Holy Moly Guacamole and dollop the avocado goodness on top of your cheese and onion topped chips!
4. Garnish with chopped red chillies, fresh coriander and enjoy with friends!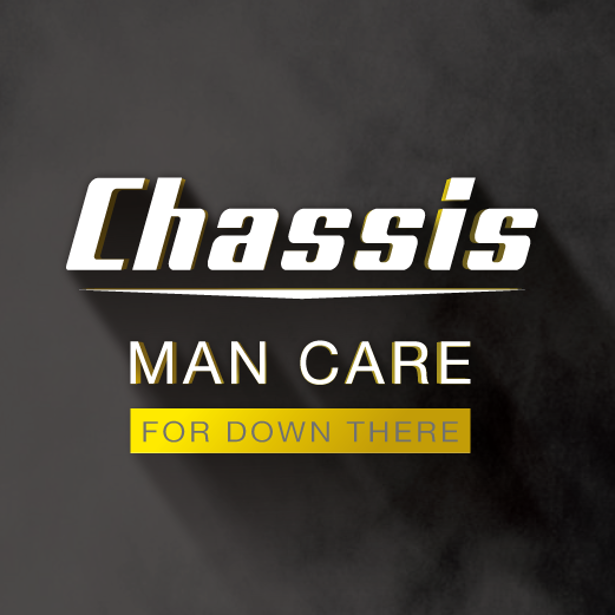 chassisformen.com (ON AMAZON) Premium Powder #1 men's powder on Amazon US!
Buy on Amazon >>  www.amazon.com/gp/product/B0167J6UVK
TWITTER | FACEBOOK | YOUTUBE | INSTAGRAM
Chassis. A high end, premium men's personal care brand that specializes in grooming products for men. As a smaller business, they are proud to have the status of "Amazon's Choice" in the men's body powder category.
Their tag line says it all, Man Care For Down There. Their premium products are designed to keep all guys fresh, smelling good, comfortable, and chafe free down there so they don't have to worry about sweat or odor. All their products are specially formulated and infused with their one-of-a-kind Power Extract Blend featuring Hops, Aloe, Oatmeal, Witch Hazel, Pumpkin Seed and more.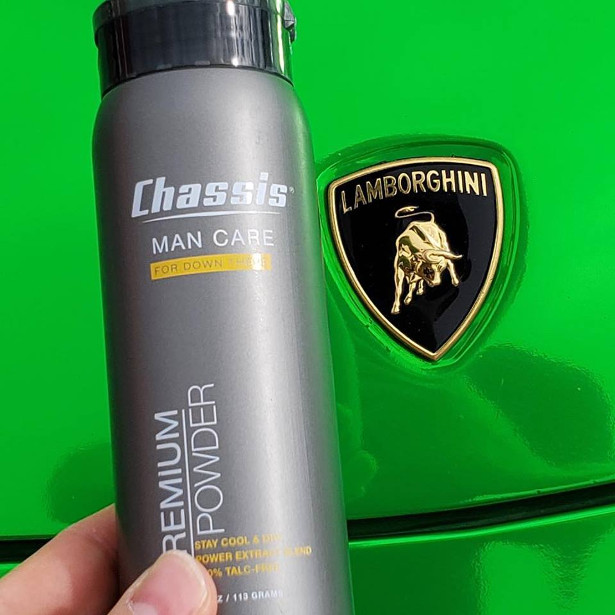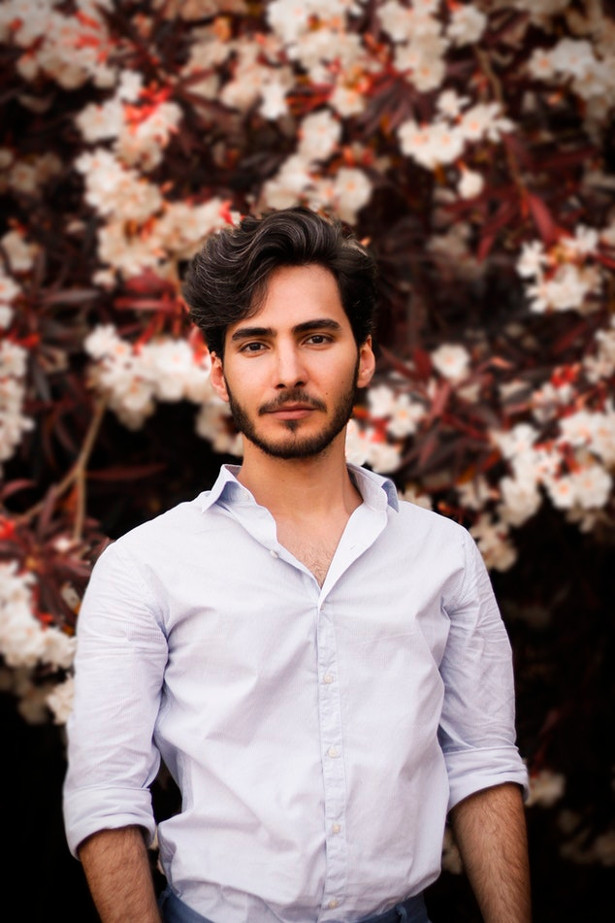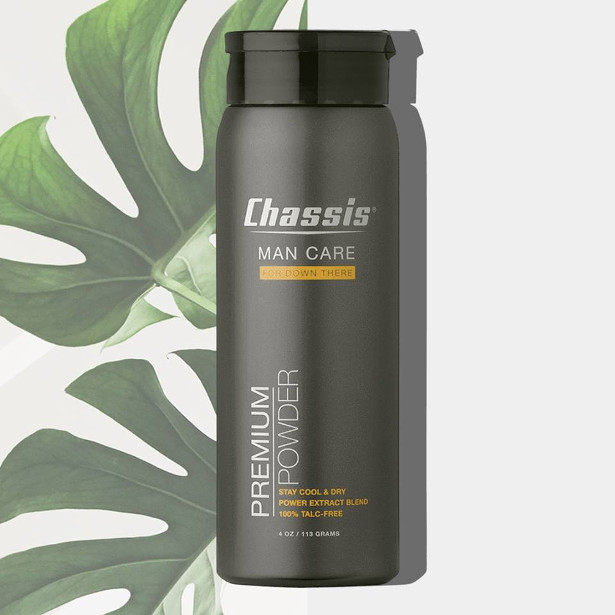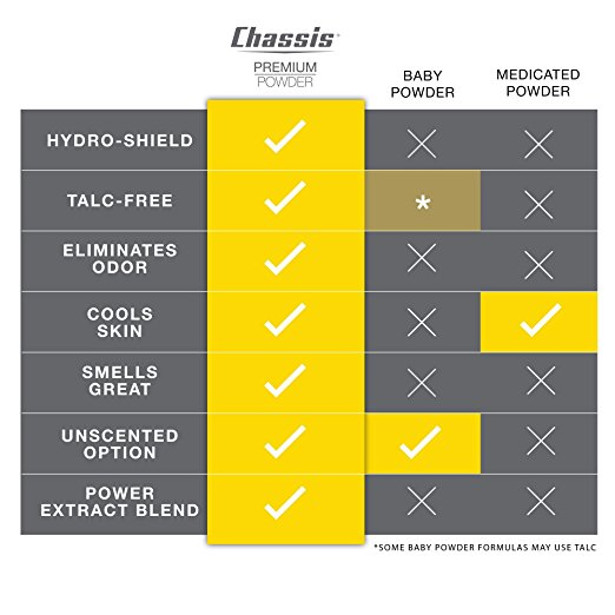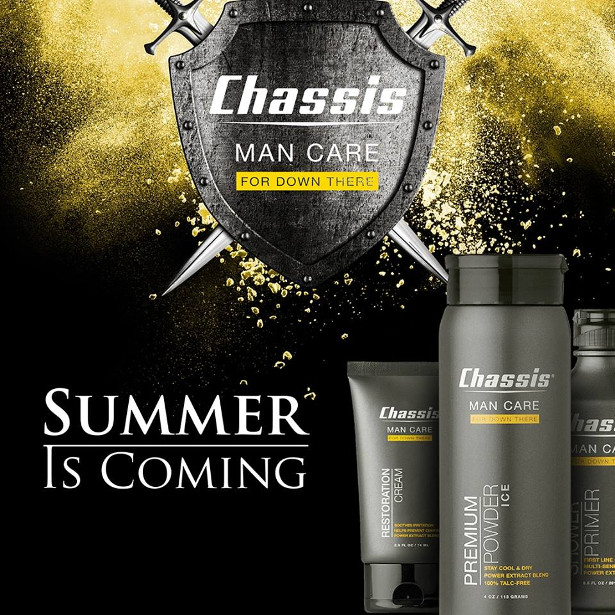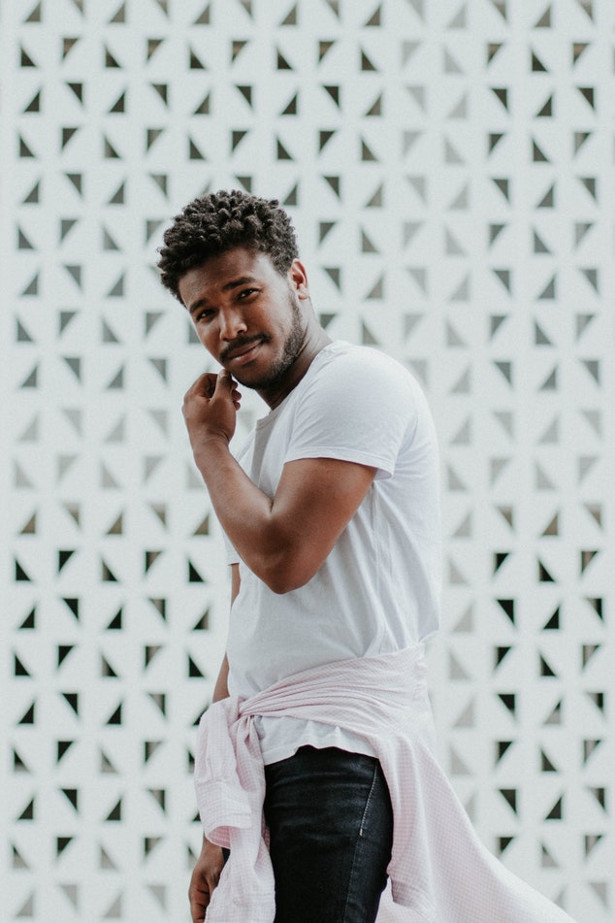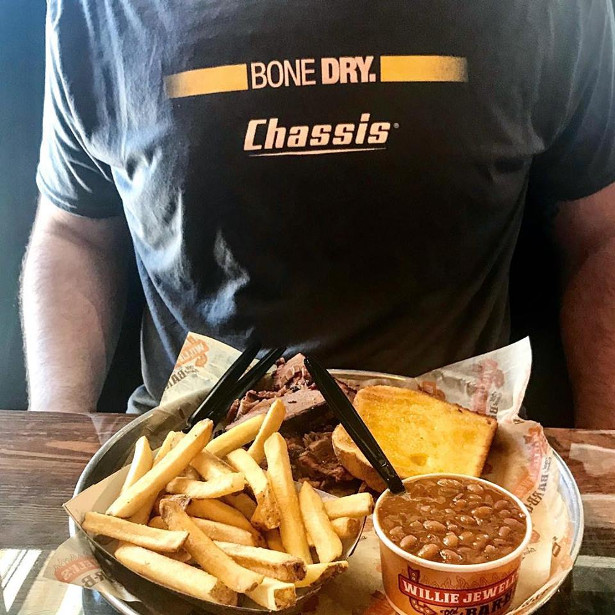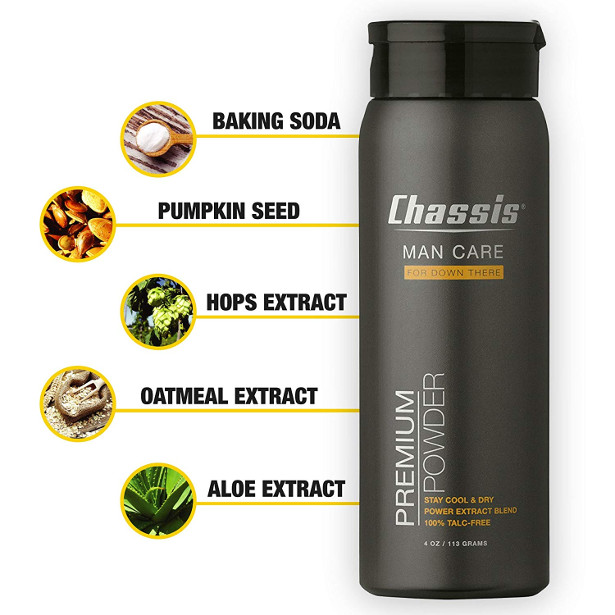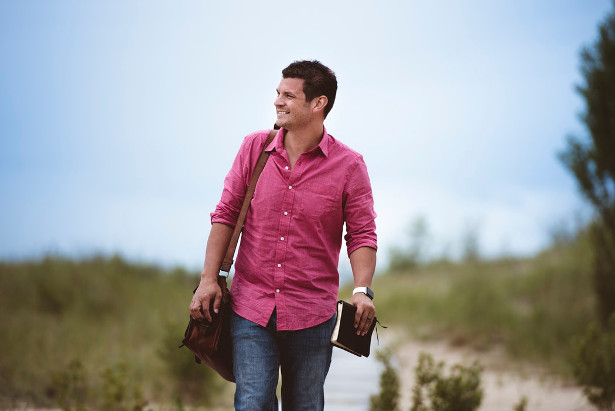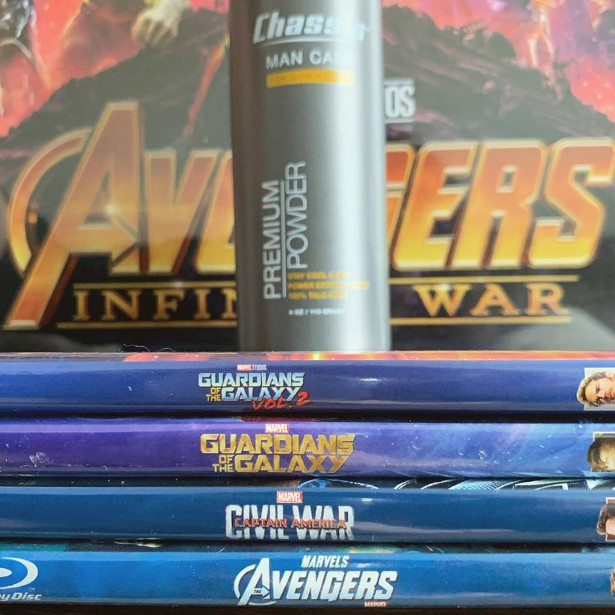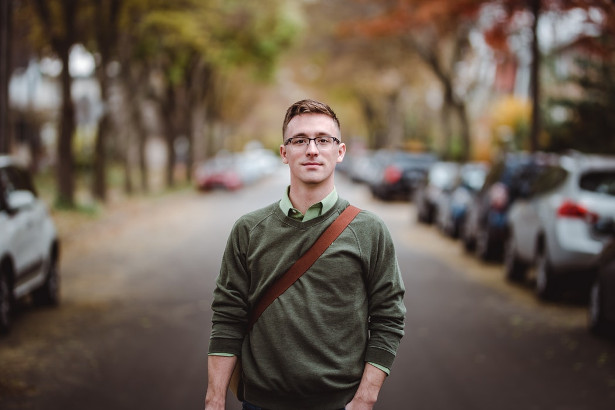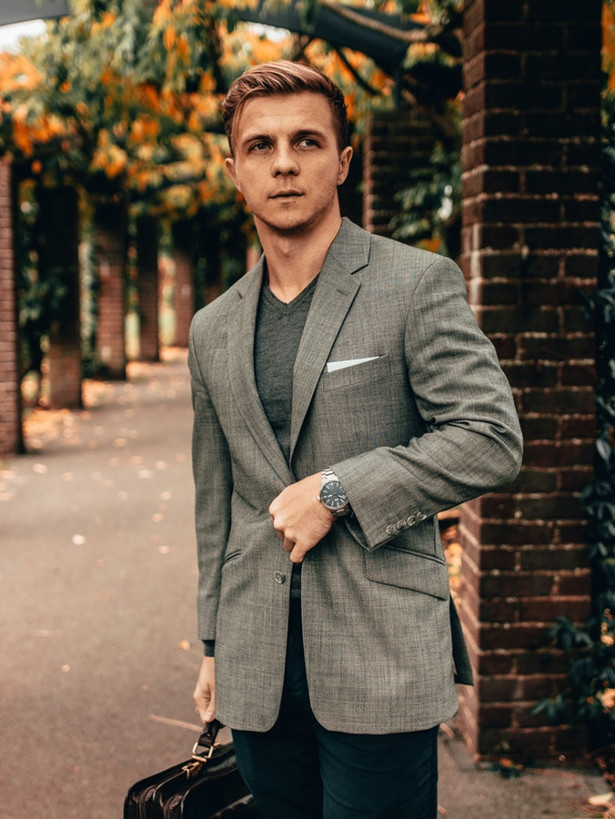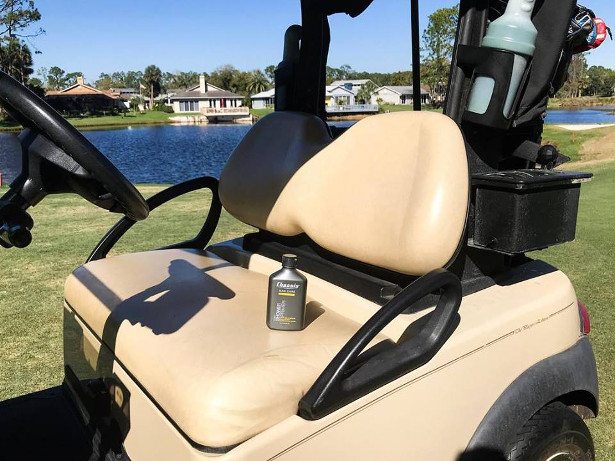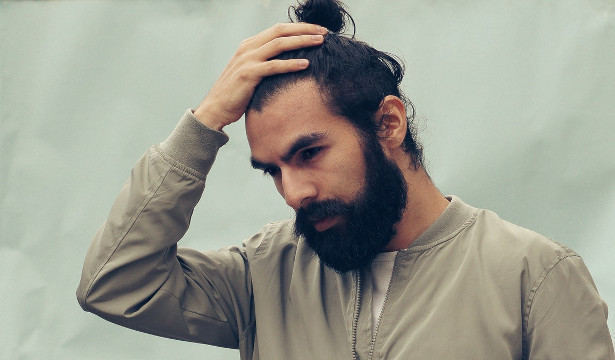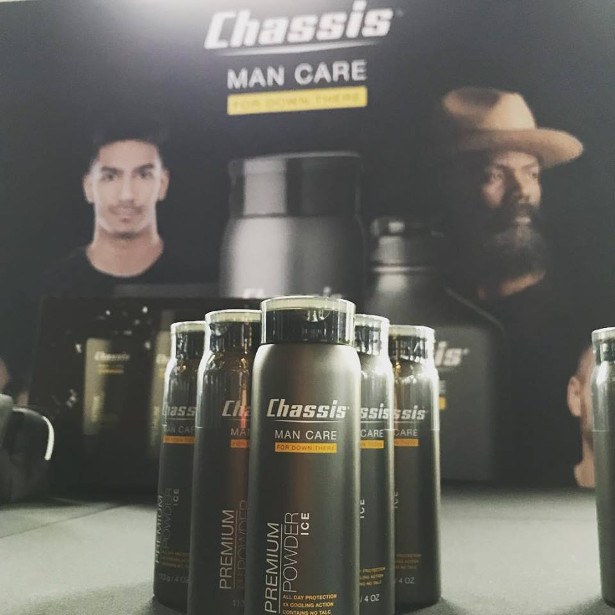 How about some Snowdonia Cheese for all those BBQing over bank holiday weekend – would make a good topper for any burgers!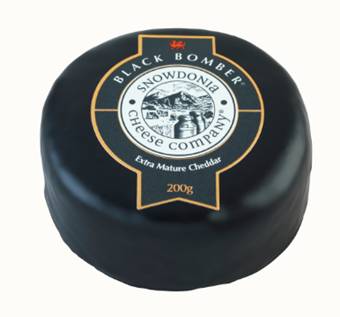 Snowdonia Cheese Company® produce a range of award-winning handcrafted cheese in beautiful North Wales. Founded by dairy farmers and led today by the sons of dairy farmers. Enrobed in colourful wax, and each with its own unique personality, the cheese is made with pride and bursting with character.
Stockist: www.snowdoniacheese.co.uk
RRP: £4.30 individual 200g truckle
RRP: £1.92 per 100g from the counter
Pura Stainless have a range of 100% plastic-free bottles that would be great for using on the bank holiday!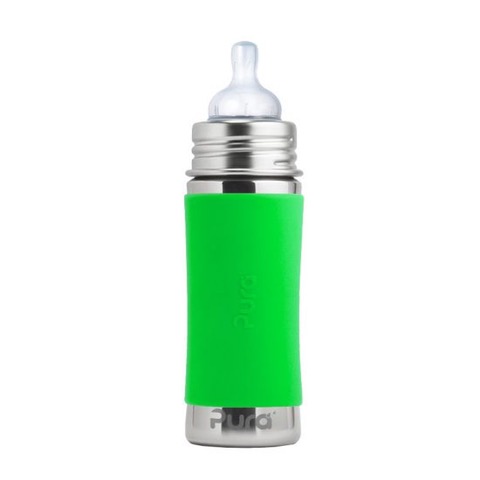 They are made of medical grade silicone and are BPA free. As the weather heats up, they are perfect as the vacuum keeps drinks cold (iced) for up to 24 hours.
The ZIGZAG is a brand-new portable outdoor oven which has been designed and made entirely in Britain.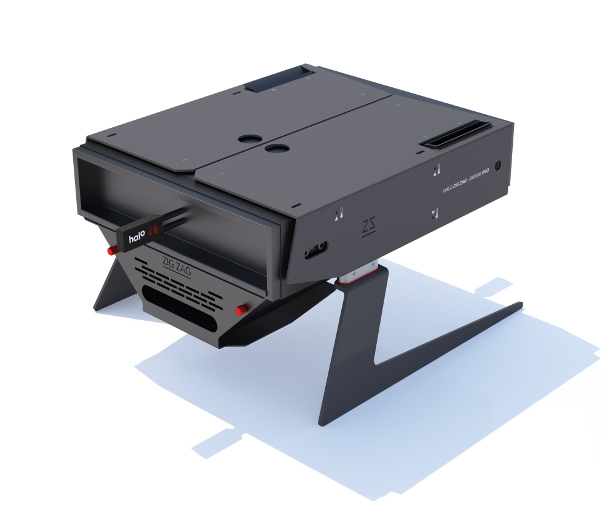 It comes hot off the heels of the cool to touch BBQ, Halo Cooltouch, which was also designed by feted inventor, John Tomalin-Reeves and dubbed the 'Dyson of the barbecue' by media.
The ZIGZAG, image below, is an outdoor oven which features an innovative floating baking stone which allows flames to heat food from beneath as well as over the top to create an incredible dual heat source, speeding up cooking time and adding flavour. This versatility means you can cook everything from slow-cooked shanks, sizzled sea bass or speedy margherita.
Carousel, the toy brand exclusive to Tesco, has just launched its new Tilt 'n' Turn Scooter in Tesco stores nationwide
This is a great outdoor toy, great for the bank holiday!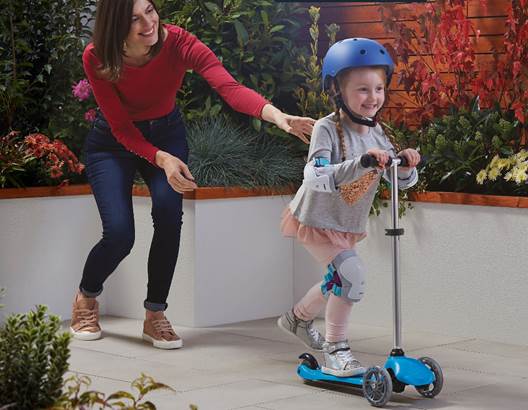 The scooter costs just £30 – half the price of the market leading alternative. The scooter will be available in two eye-catching colours of blue and purple, and is suitable for children aged 3-5 years.
Key features of the Tilt 'n' Turn Scooter include:
Anti-slip deck for safe scooting
Lightweight frame
Tilt 'n' Turn steering function to develop balance and coordination
3 wheels for stability
Adjustable handlebars to adapt as your child grows
Detachable pole for easy storage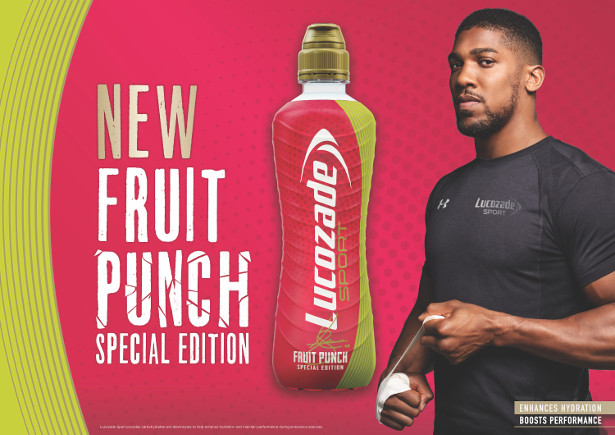 Hi Gary,
World Heavyweight Boxing Champ Anthony Joshua collaborates with Lucozade Sport to launch the new Fruit Punch!
Fruit Punch is an apple and raspberry flavoured isotonic carbohydrate-electrolyte drink, designed by Lucozade Sport to support every body made to move, containing carbohydrates and electrolytes to enhance hydration and help maintain performance during endurance exercise- like a marathon, where many are taking place this weekend.
The bottle includes a distinctive gold cap, reflecting Joshua's Olympic, Commonwealth and British championships, and is emblazoned with the Champ's motto "Stay Humble", an attitude that has underpinned the success that has driven him to holding four of the five major championships in boxing.
Lucozade Sport Fruit Punch
Apple and raspberry flavoured isotonic drink, launched by World Heavyweight Boxing Champion Anthony Joshua, and designed by Lucozade Sport. The drink is to support every body made to move, containing carbohydrates and electrolytes to enhance hydration and help maintain performance during endurance exercise.
Price: Standard singles (RRP £1.35), £1 price-marked packs and a multi-pack of four (rrp £4.25)
Stockist: www.lucozadesport.com and is currently being rolled out across all major UK supermarkets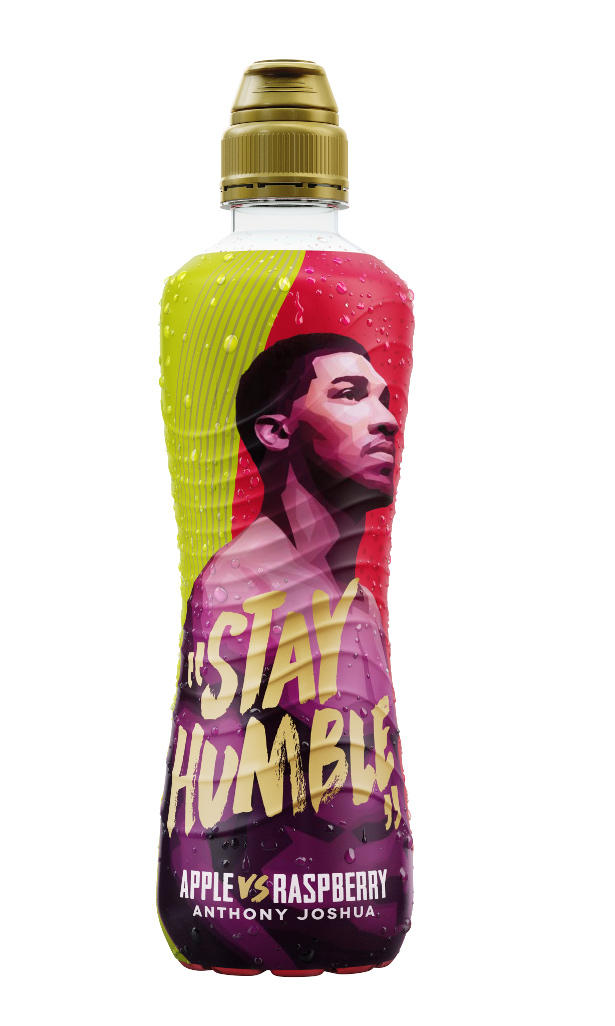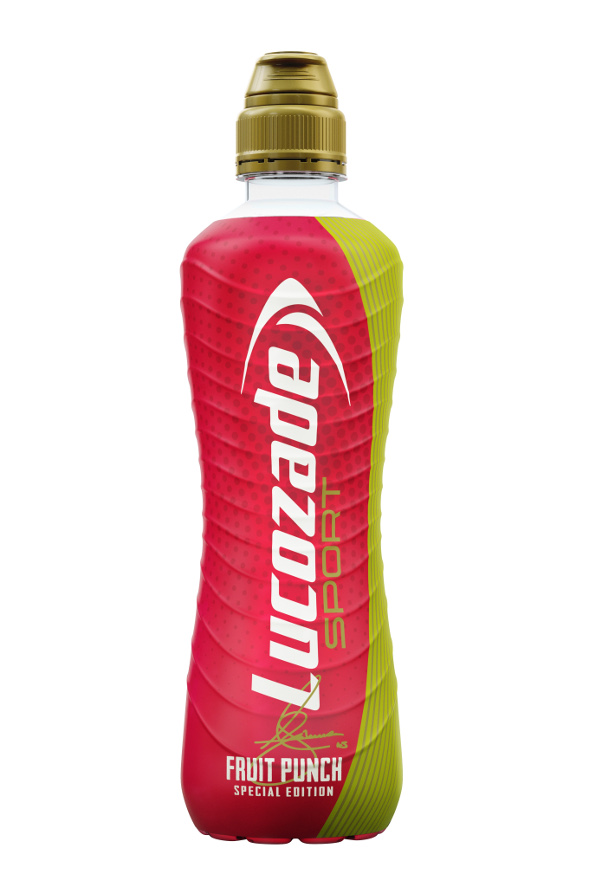 Keep hydrated this MARATHON DAY with this personalised, 500ml aluminium water bottle.
The perfect addition to inspire you to get to the next mile, this bottle features your name in the iconic Johnston font alongside the traditional underground roundel.
Stand out from the crowd in style!
Personalised Johnston Alphabet Water Bottle, £14.99, ltmuseumshop.co.uk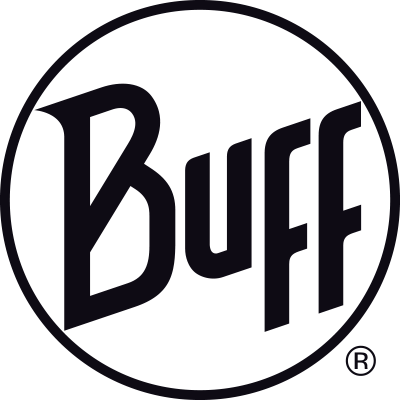 Prepping For the Marathon? Buff head and neckwear brand products are perfect! www.buffwear.co.uk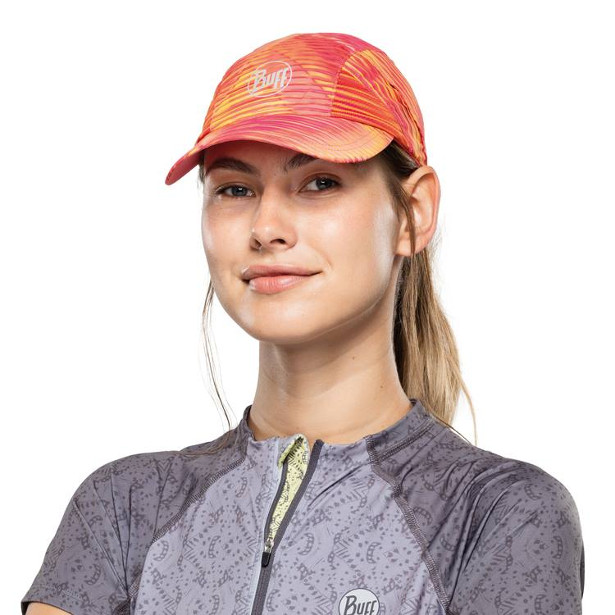 FACEBOOK | TWITTER | INSTAGRAM
Kit for those running the marathon
Whatever the Great British weather decides to do on race day this year, BUFF, the leading fitness head and neckwear brand has got you covered… If it's cold, wet and windy the New Original BUFF will protect you from the elements, without weighing you down. Available in a wide range of colours and designs, RRP: £16 www.buffwear.co.uk
If like last year the sun makes an appearance and the temperature rises, a cap specifically designed for endurance running is an essential to shield you from the sun and ensure you can perform at your best. The Pro Run Cap from BUFF features an inner sweatband to absorb perspiration and laser cut holes for optimum breathability. It's also ultralightweight and offers up to 98% UV protection. RRP: £24.50 www.buffwear.co.uk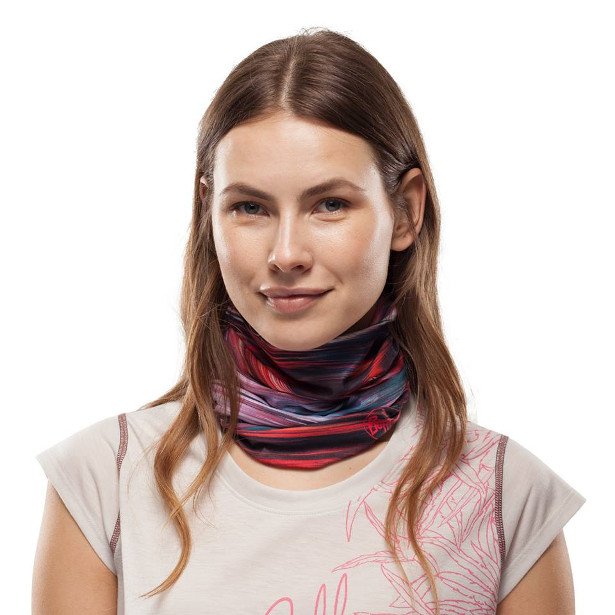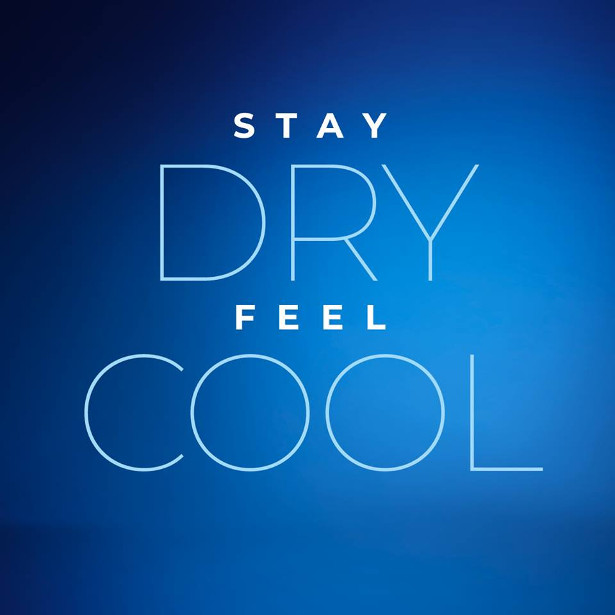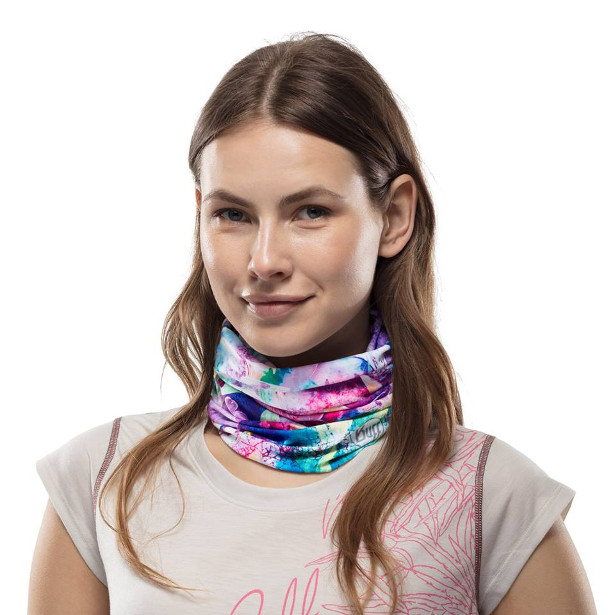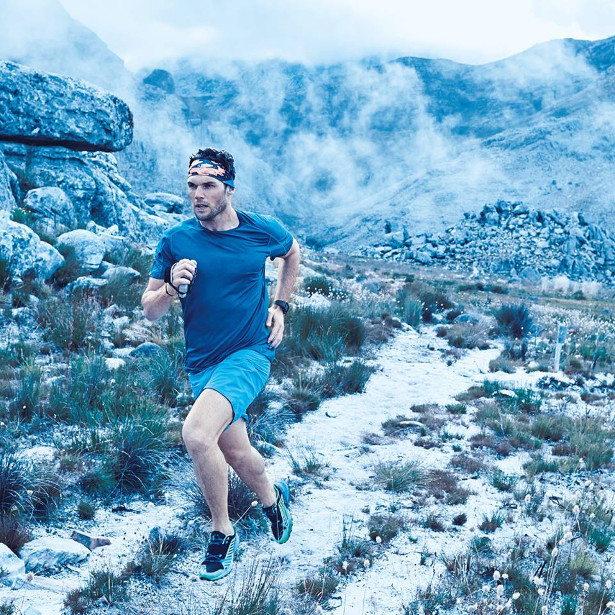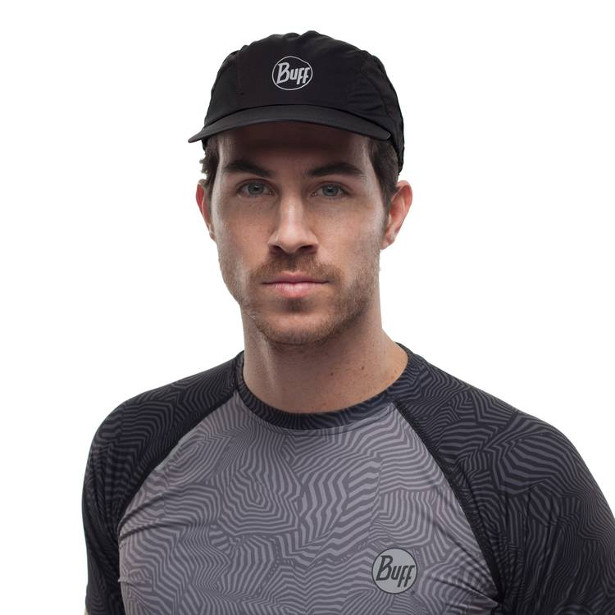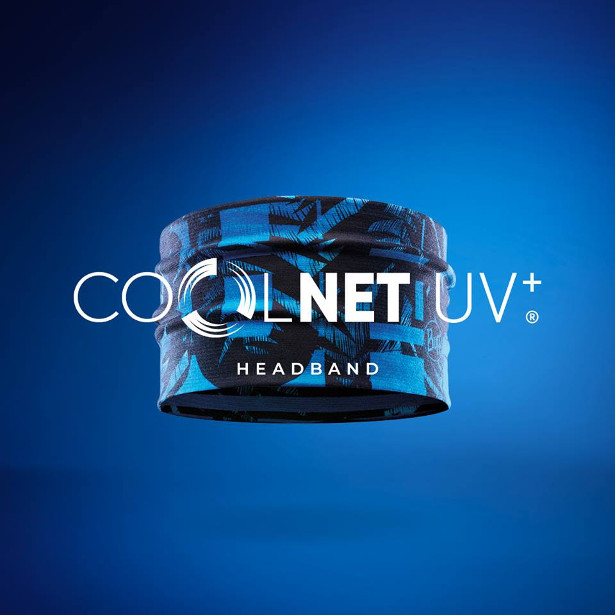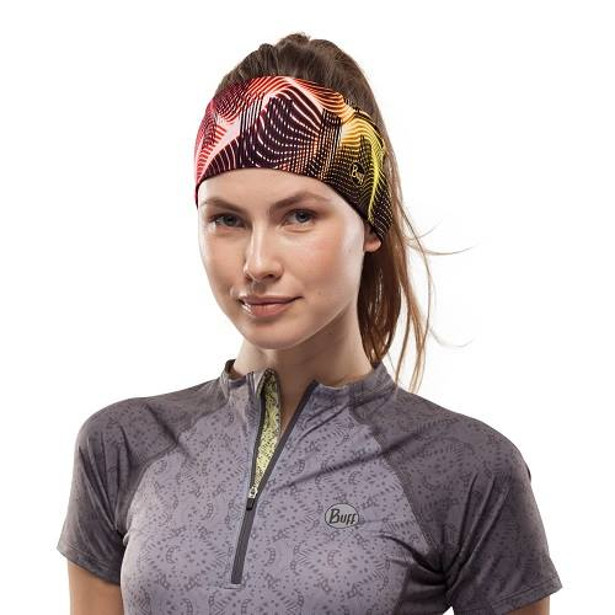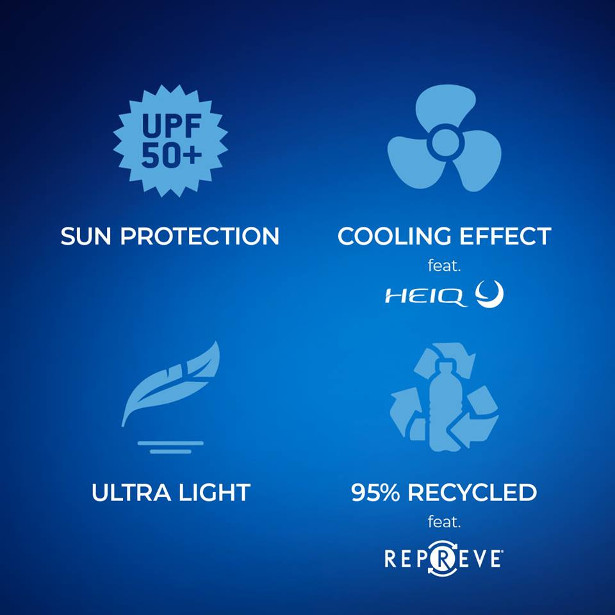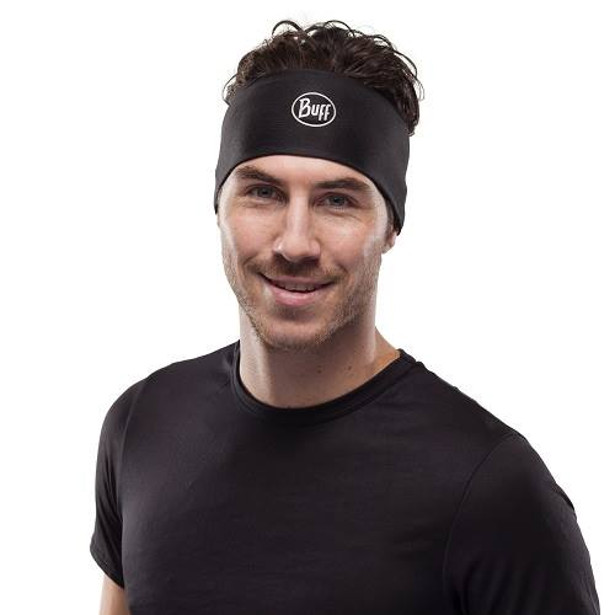 Travelling for May Bank Holiday? Theye's selection of travel sized products are the perfect addition to any spring or summer holiday and offer the ultimate in convenience!  www.theye.co.uk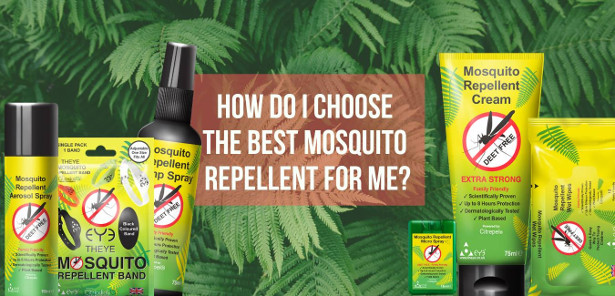 Travel Essentials
Theye's selection of travel sized products are the perfect addition to any summer holiday and offer the ultimate in convenience. The range includes:
• Mosquito repellent wipes
• Mosquito wrist bands
• Compact micro-fibre towel
• Ultra-slim, micro sprays; hand sanitiser, sunscreen and mosquito repellent
TAKE THE FUSS OUT OF SUMMER WITH INNOVATIVE HEALTHY, HOLIDAY ESSENTIALS FROM THEYE
Whether you're heading abroad or staycationing this year, ensure your holiday preparations are hassle free with the Theye's space saving and affordable travel essentials, designed to offer maximum convenience and protection against the elements.
Created by award-winning designers, Theye's extensive range of summer must-have essentials include a variety of innovative insect repellent wristbands, micro sunscreen, insect repellent and hand sanitising sprays as well as stylish, compact beach towels to help you stay protected, without exceeding your baggage allowance.
For those looking for a natural, yet effective alternative to conventional insect repellent sprays, Theye's premium collection of Mosquito Repellent Wrist bands will effortlessly help keep mosquitos at bay, throughout the day and night. Unlike traditional repellent bands which are often dipped in repellent, Theye bracelets are injected with a fresh smelling repellent formula and then sealed to maximise their effectiveness and increase lifespan. All bands are highly durable, waterproof and made with Citriodiol, a natural formulation derived from Eucalyptus, a plant-based oil recognised for its insect repellent properties. Available in a variety of colours and designs the Mosquito Repellent Adjustable Wrist Bands are perfect for all ages and wrist sizes and are completely natural and dermatologically tested, making them suitable for children, pregnant women and those with sensitive skin. To protect yourself when training outdoors during the summer months, try the multifunctional Mosquito Repellent Sports Band which can also be worn on the wrist or ankle for ultimate comfort and ease.
For a stress free day at the beach, Theye's compact beach towel features multi absorbency properties, making it the ultimate beach bag essential. Made from micro-fibre suede, this range of extra- large, stylish towels take only ten minutes to dry in the sun and remain sand free, allowing you to enjoy a fuss-free trip to the beach. Available in three stylish prints, the towel can be stored in a small waterproof pouch for ultimate convenience.
Theye's range of ultra-slim, compact micro sprays are the perfect addition to your beach or handbag, offering up to 300 sprays from just one credit card sized bottle. Made from totally natural ingredients, Theye Hand Sanitiser eliminates more than 99.99% of bacteria and viruses, whilst your hands stay soft and moisturised due to alcohol free formulation The Sunscreen SPF 30 Micro Spray offers both UVA and UVB protection and contains tyrosine to stimulate and strengthen your natural tan. Keep mosquitos at bay with Theye's Mosquito Repellent Micro Spray, clinically proven to provide effective protection for up to 6 hours after a single application from most biting insects.
This year make sure you stay ahead of the game and avoid any unnecessary holiday worries with the ultimate summer essentials from Theye.
For more information visit www.theye.co.uk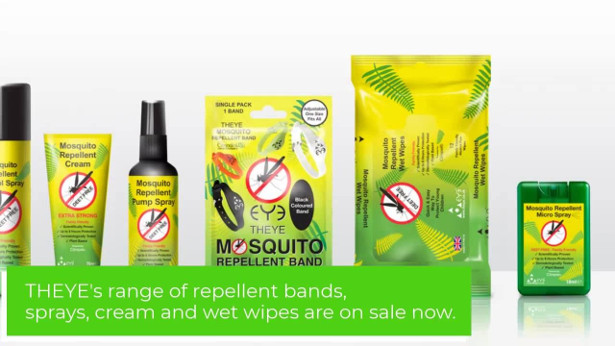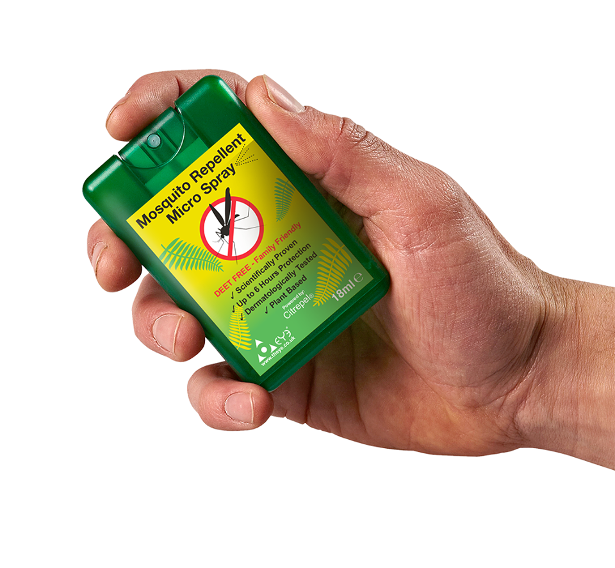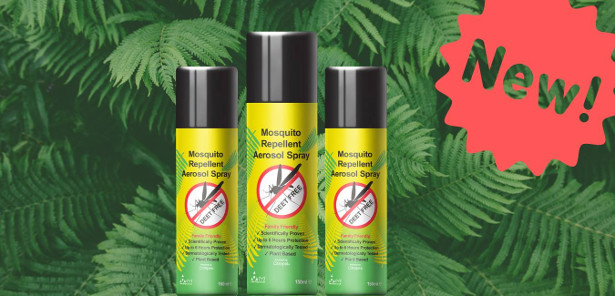 Bulldog's Protective Moisturiser with SPF15 inbuilt
Protective and hydrating, this moisturiser is purpose built for men's skin.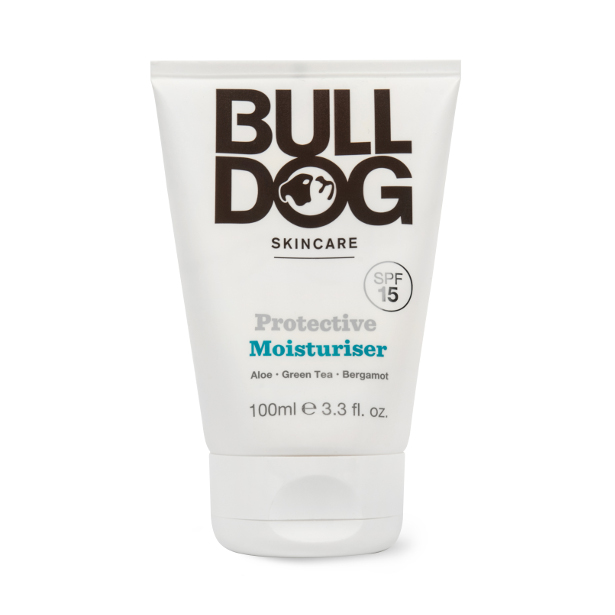 Road safety tips from Phillip Kekana to become a #BeRoadSafe warrior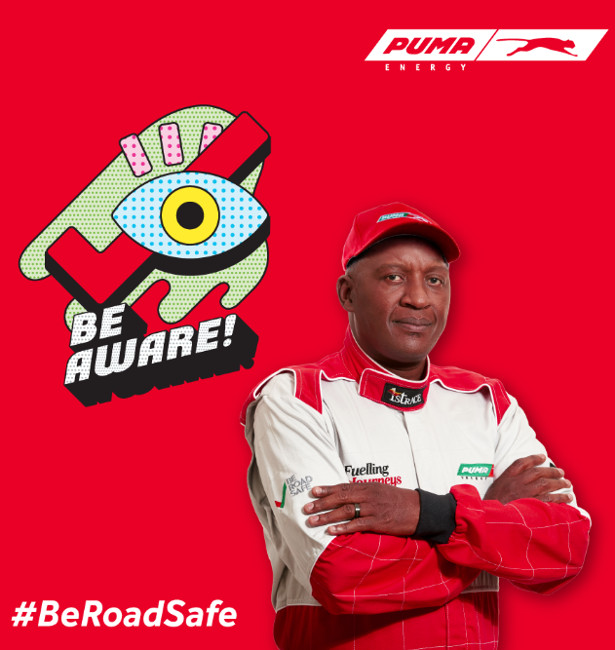 · Phillip Kekana shares road safety tips to help motorists become #BeRoadSafe heroes and assist in reducing accidents on our national roads.
· Phillip Kekana encourages the road users to become #BeRoadSafe heroes by sharing stories of what happened to them so more people can see the devasting impact of road traffic incidents.
· Share your #BeRoadSafe Safie and travel tips to energize your community to change the way they drive and make our roads safe again.
24 April 2019 |– Hitting the road again? Remember to be prepared for anything – a punctured tyre could stop you from reaching your destination just in time to light the fire and roast some marshmallows on the barbeque. Plan your rest stops before you start your energetic journey by being safe, staying 'woke' and being aware of other motorists, pedestrians and cyclists on the road.
Phillip Kekana, the Puma Energy Road Safety Ambassador, believes "That road safety doesn't just deserve seasonal attention, but it should be a daily concern, as the average motorist spends roughly 43 minutes a day in traffic and drives roughly 163 hours per year. It should make us all experts on the road because we spend so much time driving."
Easter road accidents and deaths dropped by 41%, but we still have a great deal of work to do before our roads are safe for everyone. Isn't about time we focus on road safety instead of becoming another statistic? Road safety is a national crisis. Puma Energy and Phillip Kekana hope to educate the nation to reduce the figures and save more lives. The #BeRoadSafe challenge encourages local leaders to share their #BeRoadSafe Safies (a photo of a person showing how they promote safe driving) to promote road safety all year round. These images will serve as a reminder to other motorists and pedestrians so they too can change bad driving behaviour to make a positive impact on our roads.
"I am calling on all motorists to pledge to become a #BeRoadSafe hero. I want them to speak up and share their ideas so together we can make our roads safe again for the kids. We need the kids to lead and remind their Mommy's and Daddy's to put down their phones and drive safely without distractions," exclaims, Phillip Kekana.
The Puma Energy #BeRoadSafe Safie challenge hopes to lower road traffic incidents and inspire the next generation of road safety heroes. To help road users become even more road safe, Phillip Kekana recommends these #BeRoadSafe tips that you can pass onto our future leaders and new drivers:
Road Safety is simple as A, B, C. Always Be Careful! Use one of the best safety tools you have, your voice. Speak up when you see something dangerous in the road or feel unsafe in the car.
Protect our kids, drive carefully. Buckle up before you start your journey. Seat belts save about 15,000 lives a year.
You snooze, you lose. Driving drowsy isn't worth the risk. Take rests on long journeys. Stop at least every two hours while driving long distances. This will give you time to go to the bathroom and stretch your legs before you hit the road again.
Stay alert; there are distracted drivers all around you. If the driver is using their cellphone while driving remind them that it slows reaction time by 37%. Plus, distracted driving is the main cause of accidents around the world.
Never take selfies while driving. Taking a selfie while driving could distract a driver for up to 14 seconds, that's the length of 5 soccer fields.
Know the rules of the road and your road signals. Green: means "Go." Red: means "Stop." Amber: means "Slow Down."
Always walk on the sidewalks or the pathways along the road. Try to use a bridge instead of crossing highways.
Lead by example and be the change on our public roads. Phillip challenges all road users to become a #BeRoadSafe Hero in their community. Remember to share your Safies with the #BeRoadSafe hashtag so Phillip Kekana can spot you!
——————————————————————————–
Puma Energy in Africa:
Puma Energy has grown to become one of the largest independent storage and downstream companies in Sub-Saharan Africa. The Group is now present in 19 countries in Africa from Senegal to South Africa and continues to expand its footprint from West to East. Puma Energy has invested close to US$2 billion in Africa and over the last two years added 373k m3 of storage capacity to the 1.2million m3 it already had in the region. The Group has a network of 840 retail sites and storage capacity of 1.6million m3 on the continent.
For further information visit: www.pumaenergy.com
Sundried
Don't just do it, do it differently.
www.sundried.com
At Sundried, we create activewear responsibly with a low carbon footprint from sustainable raw materials such as recycled plastic bottles and even recycled coffee grounds. Our supply chain is fully transparent from source to sale so you can be sure that everyone involved in the production of your clothing was treated fairly and with respect. We also work with a number of charities including Surfers Against Sewage and Water For Kids who we support with donations out of every purchase made.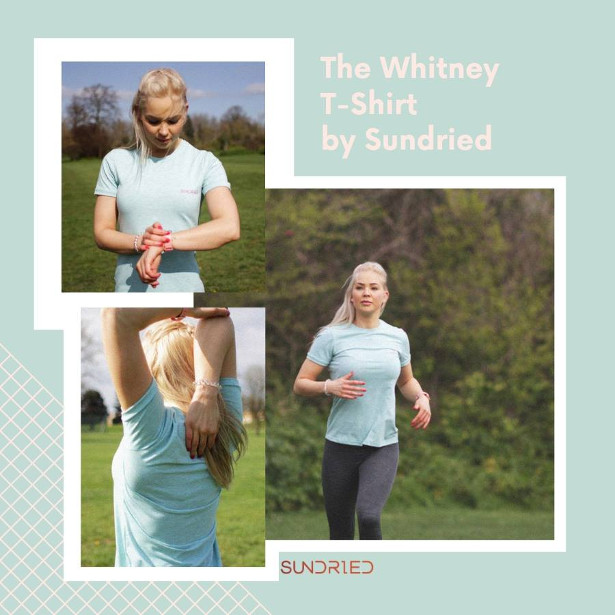 Our activewear is enviably stylish and performance-enhancing so if you're serious about your sport, so are we. Sweat-wicking, temperature control, and four-way stretch all come as standard in Sundried activewear. Our revolutionary recycled collections also feature UV protection, odour-blocking technology, and are super quick-drying.
Can your activewear do that?