Nouri healthy balls
'The world's most indulgent healthy treats!'
Who is Nouri Health?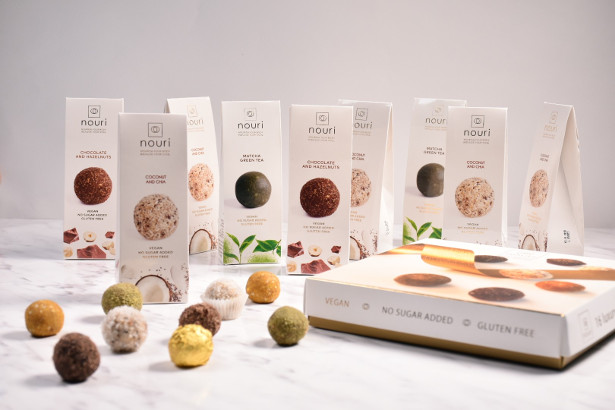 FACEBOOK | TWITTER | INSTAGRAM
Nouri is a new brand of healthy, all natural balls. They are vegan, sugar- and gluten free, while tasting really indulgent (no dates or fruits taste!).
Our slogan 'nourish your body, indulge your soul' pretty much sums up our company ethos which surrounds the belief that we should all be able to eat delicious and indulgent foods whilst simultaneously giving our body all the nourishment it needs. Nouri brings you health and indulgence combined!
We have 3 distinctive flavours, made of 3 completely different bases: a chocolate one (Chocolate & Hazelnuts), a coconut one (Coconut & Chia), and Matcha green tea (matcha and cashew nuts). Furthermore, after the successful launch of the brand, recently there has been introduced a luxury gift box of 16 balls, that includes the very special Sesame, Cardamom and Turmeric flavour.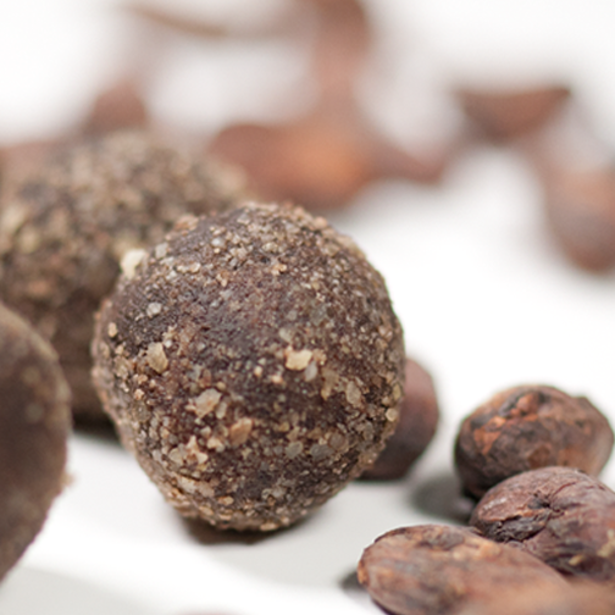 Only a few months after its launch, Nouri has expanded internationally, has been awarded the prestigious SIAL INNOVATION Selection 2018 in Paris and can be found in the mini bars of some of the top hotels in the world, alongside other popular treats.
When and where you started – how you come about:
We started out only a few months ago and the response so far has been overwhelming. The creation of nouri started when we saw a gap in the market for a truly indulgent treat made without the inclusion of any added sugars or sugar alternatives. Our chocolate flavour is frequently compared to ferrerro rocher which really does put a smile on our faces. The brand nouri is new, but we do have another brand, a healthy ice cream (www.CoppaDellaMaga.co.uk) that has been on the international markets for 4 years already.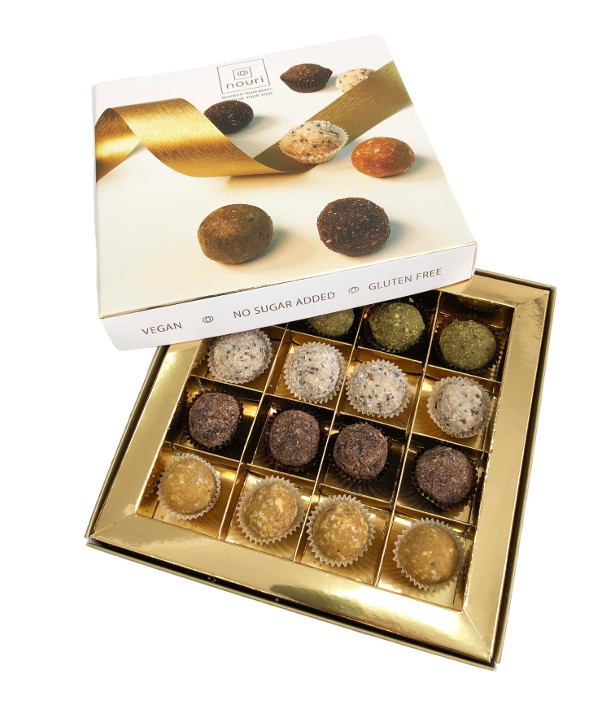 What inspired you to create your nouri balls?
The brand was inspired by the idea that healthy snacks should be equally as delicious as every other snack/treat out there. We found that many healthy treats taste very similar (concentrated with dates and other dry fruits) and leave you searching for something more satisfying with a proper sense of indulgence. That's why we decided that our number one focus with nouri was taste!
www.nouri-health.com
www.instagram.com/nouri.health