Old Faithful. An Exquisute Range of Shaving Oils & Beard Oils. for Gentlemen.  www.wearthlondon.com
Handmade, Using all natural ingredients!
"Wonderful, bringing a taste of the traditional world in a sense an earthy more connectedness approach to the world in wonderfully presented brands!" InTouch Rugby Male Grooming Editor.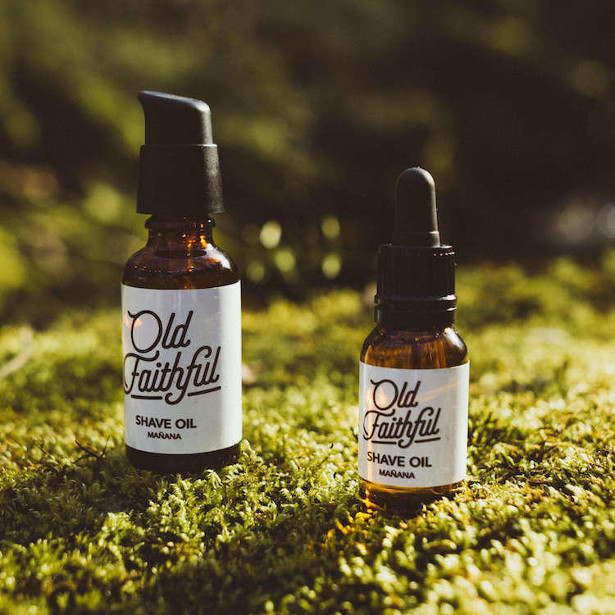 OLD FAITHFUL
Old Faithful was created by Gareth who after a long term back injury discovered the benefits of essential oils which inspired him to get an aromatherapy diploma and learnt all about natural and therapeutic skincare ingredients. Soon Gareth was making his own skincare products and Old Faithful was born. With a commitment to using the highest quality natural ingredients, Gareth's beard and skin care range is balanced carefully for effective results.
You can find their range of mens skincare item at Wearth London here – www.wearthlondon.com/old-faithful
OLD FAITHFUL ORGANIC SHAVING OIL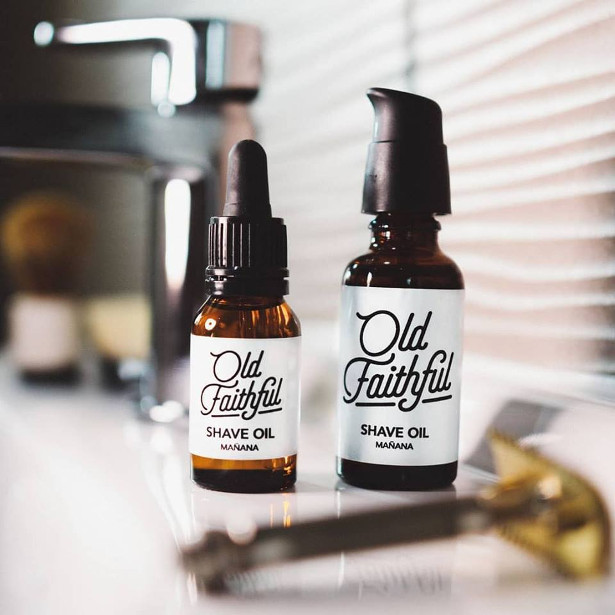 Organic shaving oil handmade in Wales using cold pressed oils of Avocado and Argan.
An effective natural alternative to shaving gel/foam.
Scent: Fruity/Fresh/Woody.
A 30ml bottle should last you around 2-3 months.
Directions: Massage your face with some hot water and then apply a small amount of oil to your face, then shave away.
For extra smoothness, put a really small amount on after drying off with a towel.
OLD FAITHFUL ORGANIC BEARD OIL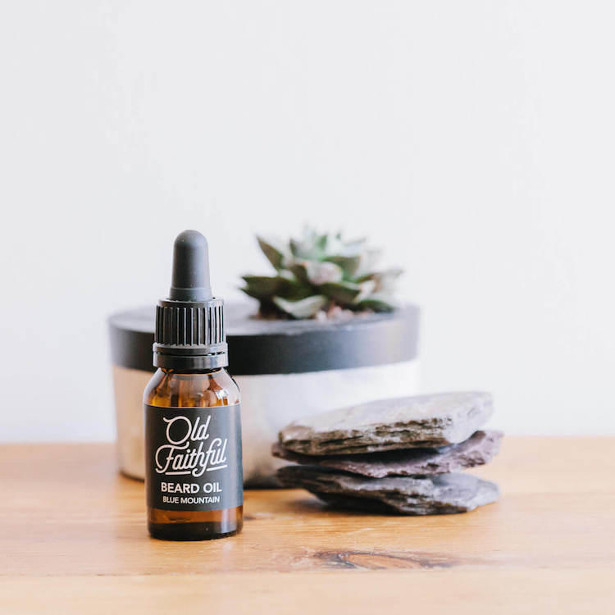 Organic beard oil handmade in Wales using high quality pure essential oil which carefully condition the beard and skin.
Choose from three luxurious scents:
Blue Mountain (Smoky/Woody/Rich) – Classic Cedar and Neroli scent infused with a base of Tobacco and Sandalwood. Also has elegant notes of sophisticated Bergamot and energising Black Pepper.
Kintsugi (Woody/Fresh/Light) – With notes of Sandalwood & sweet Opopanax, the scent is uplifting with light floral tones with fresh oriental woodiness.
Oriental Citrus (Fresh/Citrus/Floral) – A blend of oriental spice with a fresh floral citrus scent. Frankincense adds a sweet richness alongside bursts of Lemongrass and Ginger and finally the warmth of Ylang Ylang.
OLD FAITHFUL ORGANIC FACIAL CLEANSER – REUNION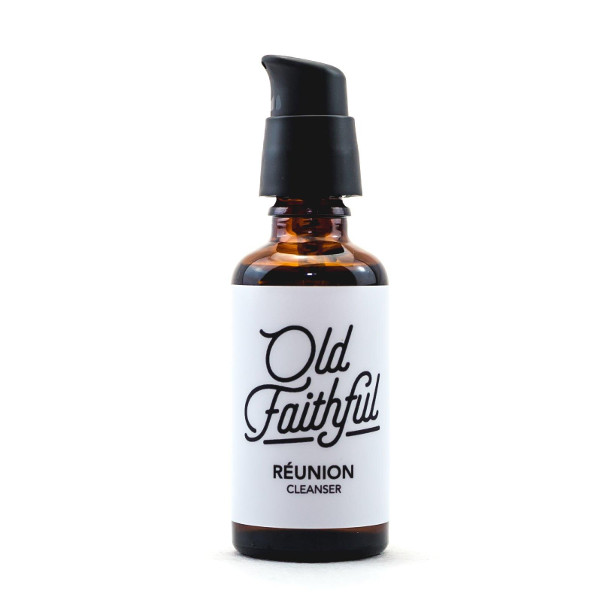 Soothe and rejuvenate your skin with this organic facial cleanser, handmade in Wales using natural, unrefined oils which work in natural harmony with your skin.
The name for this unisex facial oil cleanser is inspired by the Isle of Reunion in Indian Ocean which is famous for having the best Geranium essential oils, Geranium Bourbon, one of the main ingredients of this cleanser.
OLD FAITHFUL ORGANIC MOISTURISING SERUM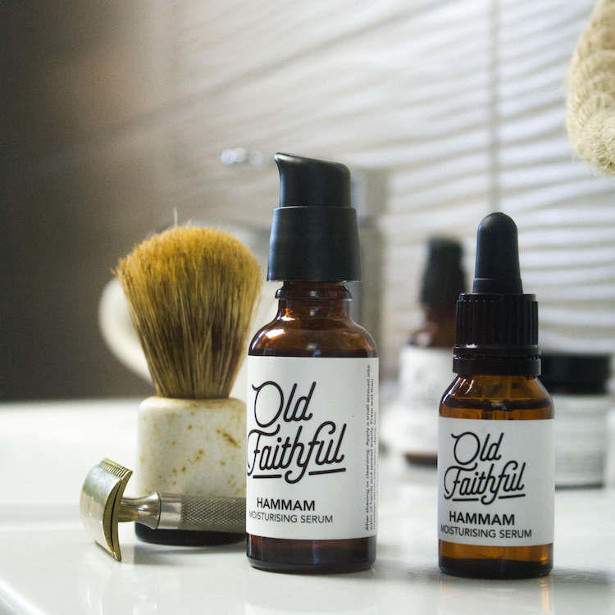 Organic moisturiser made from high quality organic oils carefully selected to nourish and hydrate your skin.
Neroli & Bergamot boosts & revitalises complexion, whilst Sandalwood & Cedarwood conditions & cools your skin.
Perfect to apply after shaving.
Scent: Woody, fresh & slightly peppery.