With Christmas fast approaching, you might already be able to hear the popping of prosecco corks in the distance.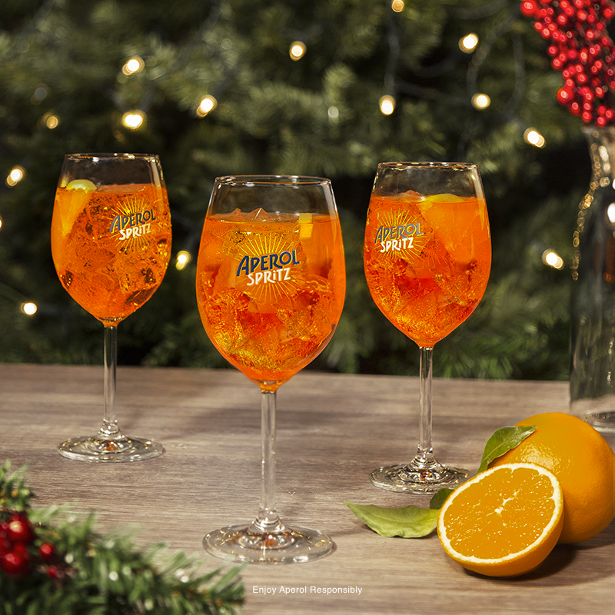 FACEBOOK | INSTAGRAM | TWITTER
This year however why not upgrade your prosecco and add a spritz to your festive celebrations with Aperol. Whether you are looking to impress your guest at your Christmas party or enjoy a delicious cocktail at a spontaneous Christmas drinks, or just fancy mixing up your favorite festive tipple Aperol is the perfect way to begin your evening, all year round.
To make the perfect Aperol Spritz simply follow our 50:50 recipe below:
FILL A WINE GLASS WITH ICE
COMBINE PROSECCO DOC FOLLOWED BY APEROL IN EQUAL PARTS
ADD A SPLASH OF SODA
GARNISH WITH AN FESTIVE BLOOD ORANGE SLICE
Spritz up your festive celebrations with Aperol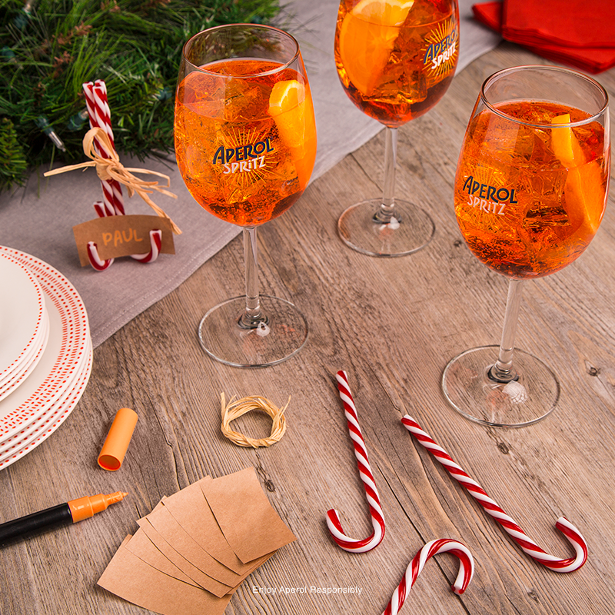 Aperol Spritz – famed for its vibrant orange colour and unique taste – has never been more in vogue. So, this year, put down your glass of mulled wine and instead pimp up your prosecco with a light and refreshing Aperol Spritz: the perfect cocktail to impress your guests this Christmas.
The 'Aperitivo Hour' in Italy is an iconic year-round ritual; defined by its sociability and spontaneity, with Italians regularly enjoying cocktails with family and friends, sharing stories and relaxing together. This sounds like the perfect recipe for Christmas to us, so let's learn a thing or two from our Italian cousins and add a splash of Italian spirit to your festive entertaining this Winter.
Entertaining a crowd? The simplicity of the Aperol Spritz serve makes it easy to recreate, giving you the opportunity to easily wow your guests with Italian Style. Simply follow the equal parts recipe to create the perfect Aperol Spritz at home:
Fill a large wine glass with ice
Combine prosecco followed by Aperol in equal parts (60ml each)
Add a splash of soda
Garnish with a festive blood orange slice
Visit and follow us on: Instagram @AperolSpritzUK, Facebook www.facebook.com/AperolSpritzUK, or Twitter @AperolSritzUK #ItStartsNow.