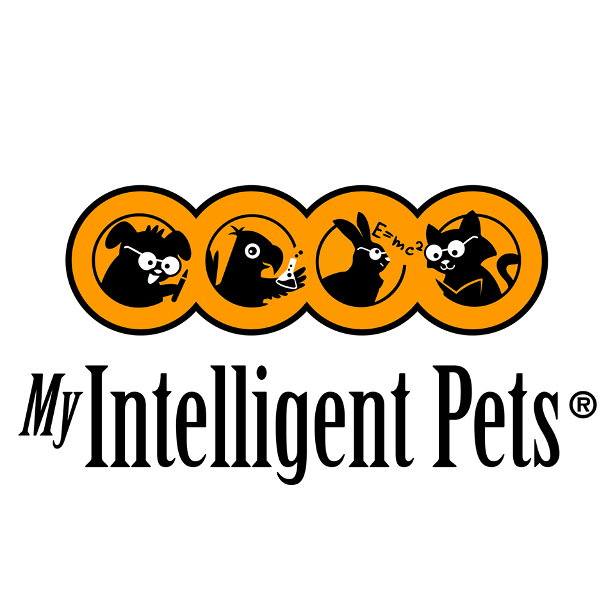 "Hello, animal lovers!
We love your pets as much as you do and strive to design and manufacture high quality animal enrichment toys. Our games and puzzles provide animals with activities that increase their physical and mental activity levels, as well as remind them of natural behaviors, leading to a happier and healthier animal. Dogs, cats, and all animals in captivity like to be entertained and have some fun, too!!!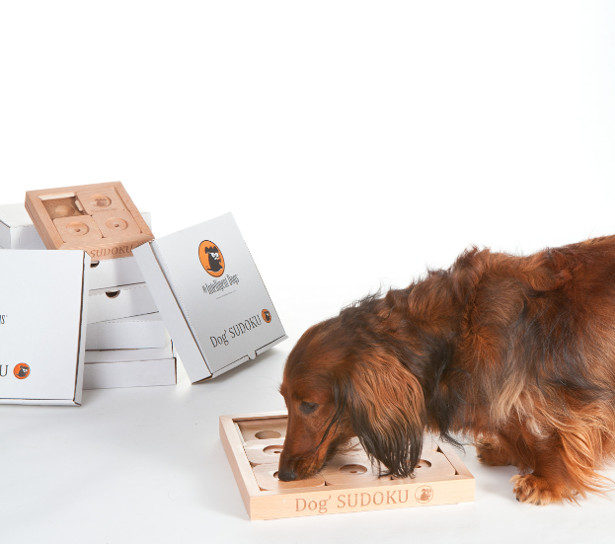 We have games for every level from the novice pet and pet owner to Expert and Advanced levels !
Just some tasty treats about our Products 🙂
Our interactive games and puzzled are:
Recommended by veterinarians – At this years 2019 Global Expo in Orlando Fla Fear Free Pets organization presented us with two awards in the following categories:
New-product -Animal Enrichment for Cats
New Product -Animal Enrichment for Dogs .
All plastic components are PVC and BPA and phthalate free
Our Interactive Games are certificated and received the Animal Welfare Compliance seal (Certification is from the Veteriniarian University in Vienna!)

Our products are unique and innovative with different dexterity levels which can easily be set up based on individual configurations of our games
Our interactive puzzles offer canines and felines mentally stimulating challenges using their species specific natural instincts such as foraging, curiosity, desire to play, and searching for food . They also help improve the bond between owner and pet as well! You both get more play time together! Studies also show that such interaction can have a positive influence on the pets who have anxiety and signs of aggressive behavior.
We hope you enjoy our page please feel free follow us :
Facebook – https://www.facebook.com/myintelligentpets/
Instagram – @myintelligentpets
YouTube – https://www.youtube.com/channel/UCYpjfTKQuInQtl82kFssvmQ We just launched our channel so keep checking back for new videos !
Website: www.myintelligentpets.com"
Summer Toys, Puzzles and Games Segment! For parents with Toddlers, Kids and Teenagers who have extra time on their hands prior to returning to school!
Lets make sure they have a great last 3 weeks of summer Holidays!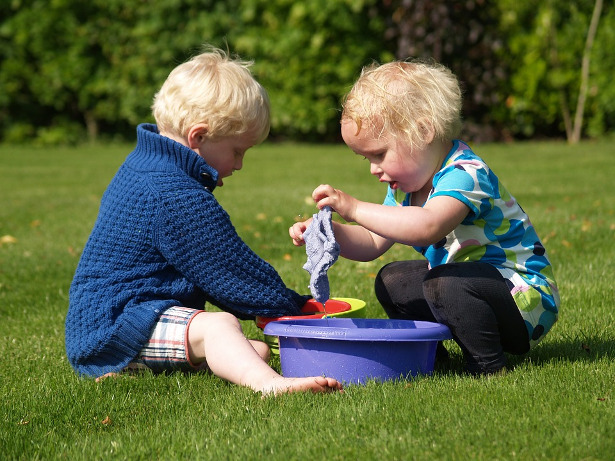 Cardology have designed a huge selection of sports related pop up cards – including Rugby for all home nations! Great for unusual birthday or Christmas cards for a rugby fan!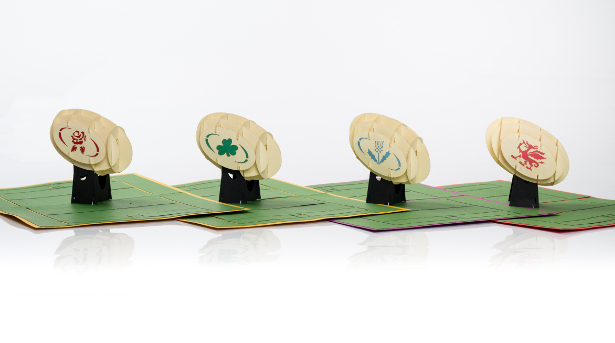 FACEBOOK | TWITTER | GOOGLE+ | INSTAGRAM | PINTEREST
Price: £7
See all rugby cards at: https://cardology.co.uk/collections/themes/sports-pop-up-cards/
Cardology:
Cardology, a young family brand, have been offering creative greeting cards since 2014. From their London studio, they combine their engineering and design background with an eye for fine detail produce exquisite 3D pop up cards. They take inspiration from emerging trends in British culture, as well as interests and hobbies, to create unique cards that will leave a lasting impression – including a fantastic range of Rugby Cards for all home nations. In a fast, digital world of fleeting electronic communications, these miniature works of art are a memorable gift to display and treasure.
Website: www.cardology.co.uk
English Rugby Card:
Price: £7.00
URL: https://cardology.co.uk/product/english-rugby-pop-up-card/
Irish Rugby Card:
Price: £7.00
URL: https://cardology.co.uk/product/irish-rugby-pop-up-card/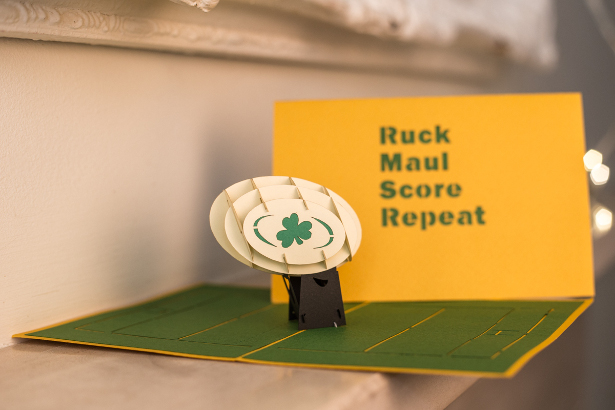 Scottish Rugby Card:
Price: £7.00
URL: https://cardology.co.uk/product/scottish-rugby-pop-up-card/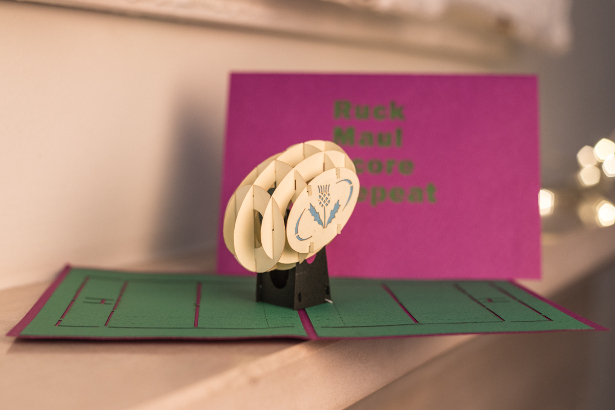 Welsh Rugby Card:
Price: £7.00
URL: https://cardology.co.uk/product/welsh-rugby-pop-up-card/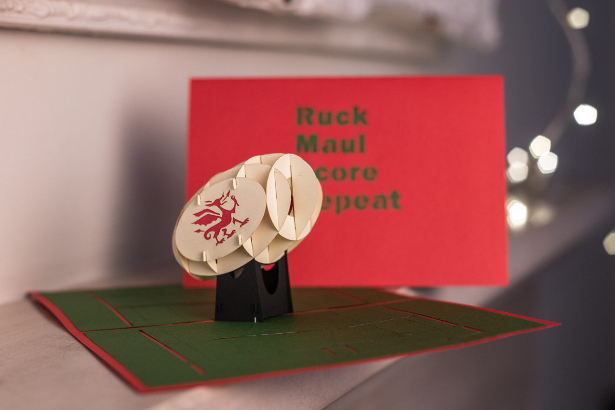 Wasps Stadium Pop Up Card:
Price: £8.00
URL: https://cardology.co.uk/product/wasps-rugby-pop-up-card/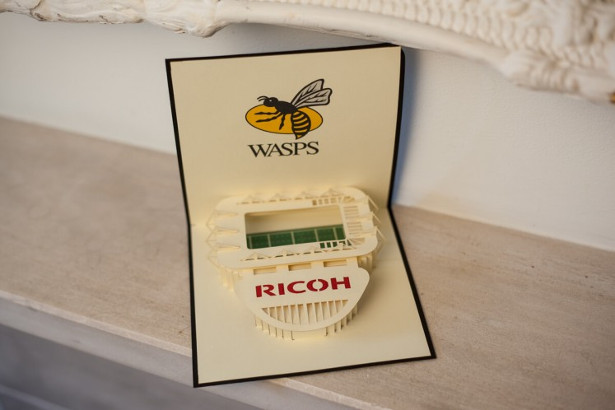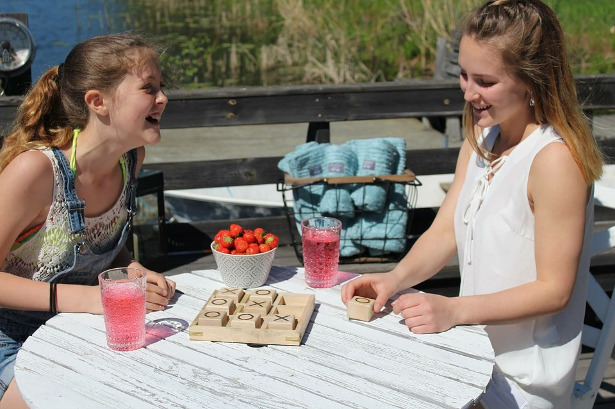 Did you now that Red is the first color babies see? That's why our box is red!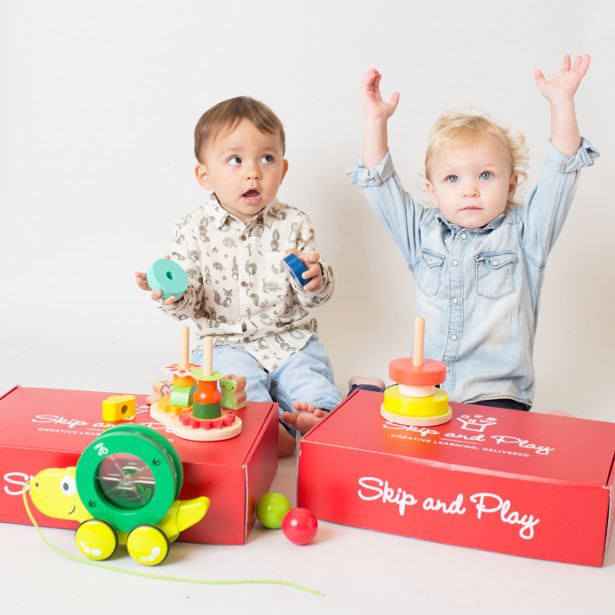 Skip and Play matches the age and stage of a child's development with the very best toys. There are monthly subscriptions, quarterly subscriptions, birthday boxes, and baby shower boxes available. Each box is curated by a Child Development Specialist to support learning. The boxes begin at birth with early learning toys that include items such as a tummy time mat, teethers, and music toys. As the child grows, we grow with them and continue to match the toys to their age and stage.
Skip and Play was created by two moms who are passionate about Child Development. There are so many toys out there, but how do you know if you have the right ones that support your child. That's why Skip and Play was started, so that children can have the necessary tools to take them to the next level. Moms who have received their Skip and Play boxes shared how their child has grown, and they feel like a better parent for ensuring their child has exactly what they need.
In each monthly subscription there is a minimum of three toys all targeted to the exact age of the child. For example, a two year old box includes an adorable Green Toys tool set, a Plan Toys puzzle, and Kid O tambourine. The quarterly subscription has up to 6 toys in each box and the birthday boxes have 3-4 award winning toys. Each box has been carefully curated to incorporate cognitive development, fine motor development, social-emotional development, and much more! You can learn more about Skip and Play and get your subscriptions started here, www.skipandplay.com.
ZURU, the global award-winning toy manufacturer, offers a range of great toys for kids and teenagers that promote interactive play to keep kids entertained and occupied outdoors, particularly over summer.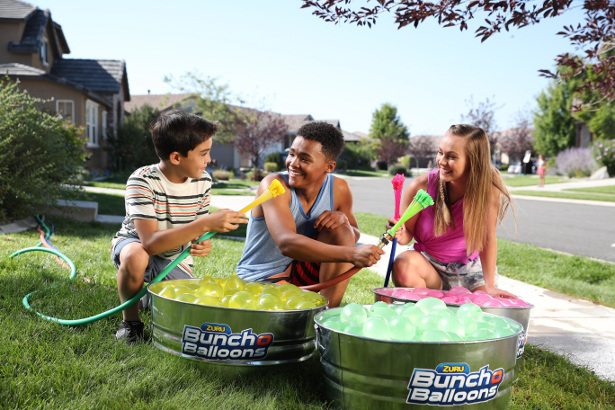 Their Smashers Series 1 range offers football collections. Kids can play and throw the ball, smash it and find 100 wacky sports characters in it. There is a collectibles guide and you can battle it out against the Bad Sports to earn Smash Points and become a Smasher Elite. (available in Tesco and Argos)
ZURU has also launchedits X-shot range this July, including X-Shot Flying Bug Attack as the top product of the range, which enables kids to shoot at real flying targets and challenge themselves as they embark on an epic bug blasting adventure. It is the perfect outdoor play for when you are camping as it's the perfect spot for some target practice. Kids can throw the bugs, watch them crawl, aim then fire and see them fall. Its product bundles offer tons of darts, cans to practice aim, and other accessories all in huge value packs. Other key guns included in the range are Turbo Advance and Regenerator.
Finally, the Bunch O Balloons range is also great for this hot summer for a fast water balloon fight as you can fill in 100 balloons in 60 seconds and they are already tied up for you
Does your little farm fan have a birthday coming up?
Now you can bring all the fun of the farm to any party with the partyware collection from Tractor Ted, everyone's favourite little green tractor.
With every essential you can think of, these party supplies will bring your child's special day to life. From themed invitations, through to Tractor Ted tableware and Party Lunchboxes filled with activities, www.tractorted.com is your one-stop-shop to their perfect party!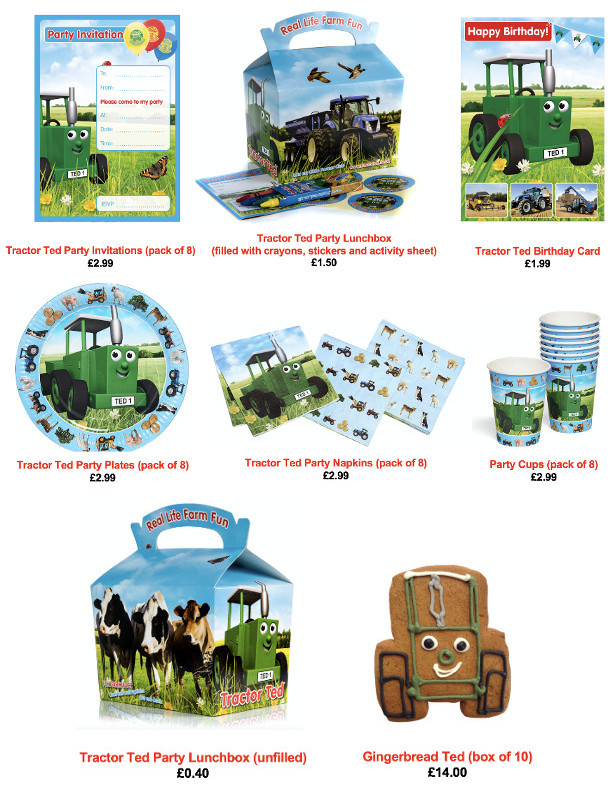 www.tractorted.com
Detective Dot
Nine-year-old tech whizz Detective Dot, an agent of the C.I.A (Children's Intelligence Agency), is on a mission to investigate teenage trillionaire Shelley Belley. This adventure story covers the core concepts of the primary school coding curriculum whilst also getting children excited to join che best kid spy organisation in the world. The Mega Pack includes six fun missions to complete, stickers, a personalised letter and a verified CIA membership card. The company behind Detective Dot are strong advocators for a more diverse STEM workforce and are creating stories to inspire the next generation of coders.
Price: £18.99
Age range: 7+
Stockist: www.detectivedot.org
ThinkFun, the world's leader in addictively fun games!
Helping Children stay Focused in Play… and even learning!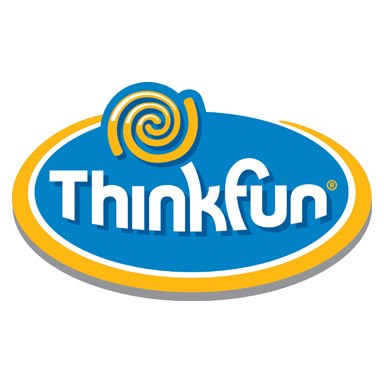 FACEBOOK | TWITTER | INSTAGRAM | PINTEREST | YOUTUBE | GOOGLE+
Cat Crimes (8+): "Who's to Blame Logic Game" is a single player puzzle with a loveable cast of characters! Each of the 40 challenges presents a crime and a series of clues to help solve it. Stashes easily in backpacks or the car for road trips. Winner of a Parents' Choice Gold Award. $12.99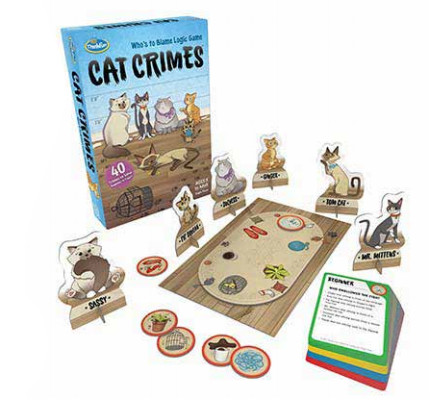 Laser Chess (8+): "Beam Directing Strategy Game" is a two-player game that combines the spatial thinking skills of chess with the high-tech fun of laser beams. Promotes STEM learning, light and reflection physics. Winner of multiple awards, including a National Parenting Product Award, MENSA Select and Parents' Choice Silver Honor. $39.99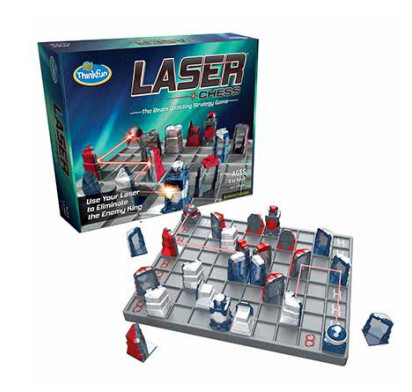 Shadows in the Forest (8+): "Play in the Dark Strategy Game" is a thrilling, immersive play experience that brings a distinctive twist to game night – you play in the dark! Promotes cooperative play, strategic thinking, light and shadow physics. As seen in Polygon and TrendHunter. Winner of a Techlicious Best of Toy Fair Award. $24.99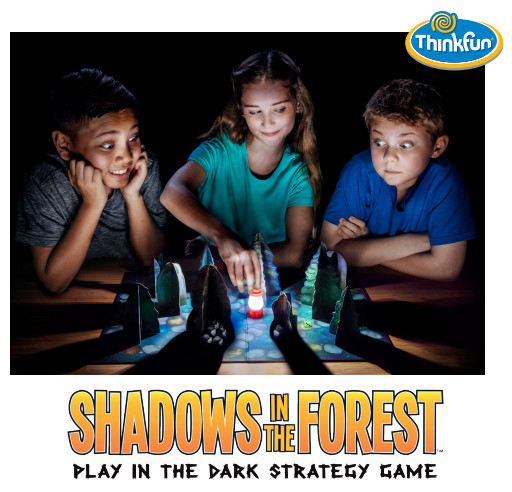 Lex-GO! & World of Rugby Top Trumps !
YOUTUBE | TWITTER | FACEBOOK | LINKEDIN | INSTAGRAM
Lex-GO!
· Fast paced educational word game
· Great family game – suitable for all ages 8+
· Perfect travel game – all tiles pack into a neat canvas pouch
· Part of the globally renowned Waddington's Number 1 travel game family
Get ready – shout 'Lex Go' and race against other players to get rid of all your tiles by creating words Lex-GO! is one 'L' of a super-fast word game. Race against other players to get rid of all your playing card tiles by creating words, swapping letters and even attacking other players' words. This game comes in a cool, portable bag which makes it the perfect game for on-the-go and any holiday! Lex-GO! is great fun for any age, including the whole family. Available at www.winningmoves.co.uk
World of Rugby Top Trumps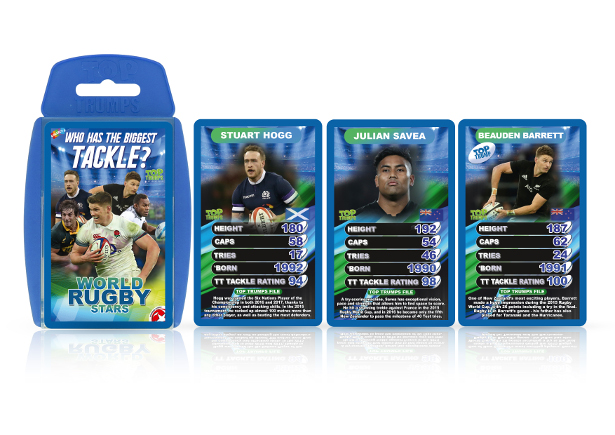 (Available on Amazon.co.uk through Champion Toys)
· Entertaining educational card game loved for bringing your favourite Rugby players to life
· Play Top Trumps anytime, anywhere, with as many people as you like
· Find out the year England's Owen Farrell was born, how many caps New Zealand's Sonny Bill Williams made and the number of caps Australia's Michael Hooper has in this edition of Top Trumps – World Rugby Stars
· Easy-to-carry plastic case means there are no limits on gameplay
· Prepare to outsmart your opponents, discover new and exciting facts and duel your way to becoming the Top Trump
To be a true Rugby fan you need to get yourself a pack of the Top Trumps World Rugby Stars 2018! Bursting with facts and stats of all your favourite players like Barrett, Sexton, Farrell and Halfpenny. This is the ultimate game to play with a friend and find out who will be awarded the Top Trump and who the champion of champions of the Rugby World is! Available on Amazon through Champion Toys.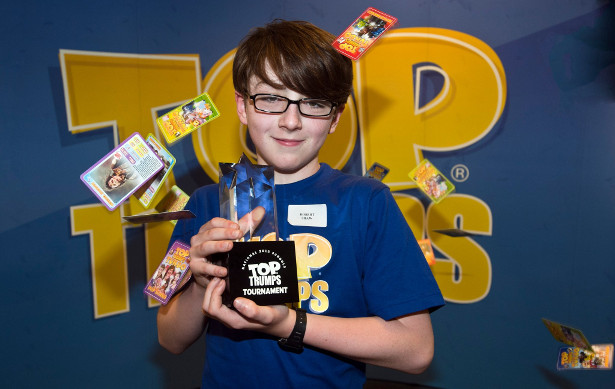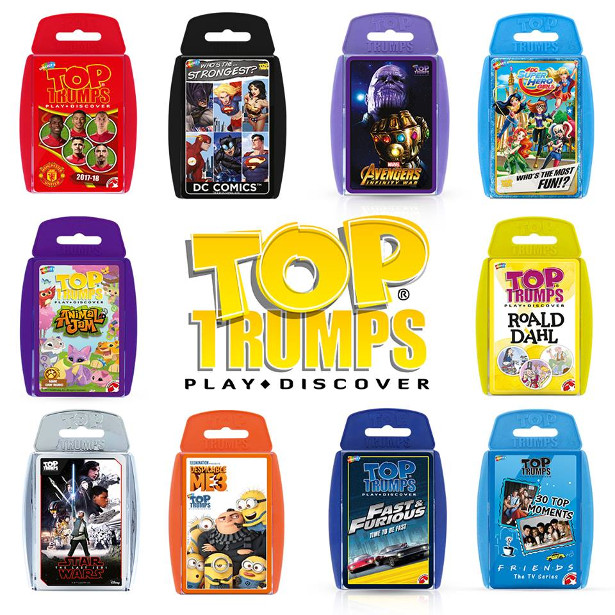 Leading games distributor John Adams is pleased to offer a lucky person the chance to win three iconic family-favourite board games:
Othello, the game that takes a minute to learn and a lifetime to master! The object of this two-player strategy game is to trap and capture your opponent by placing your disks on the board. "Sandwich" at least one of your opponent's pieces to turn their disk to your colour but look out, your opponent will do the same to you!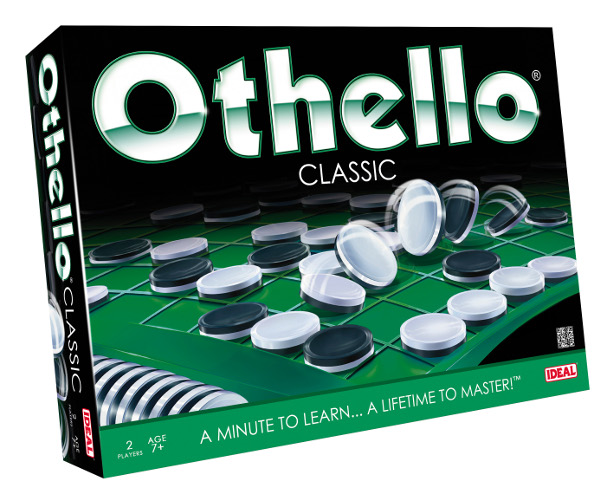 Rummikub – the game that brings people tgether! With brilliant simplicity, Rummikub provides hours of amusement. Each game is as different as the combinations of moves you choose to play. The aim is to be the first player to shout Rummikub by placing all the tiles from your rack onto the table as part of a run or group to accumulate the highest score. Players must use sharp moves to outwit their opponents but beware of the joker- he can fire up the game, but if he is smiling on your rack at the end of the round you lose 30 points!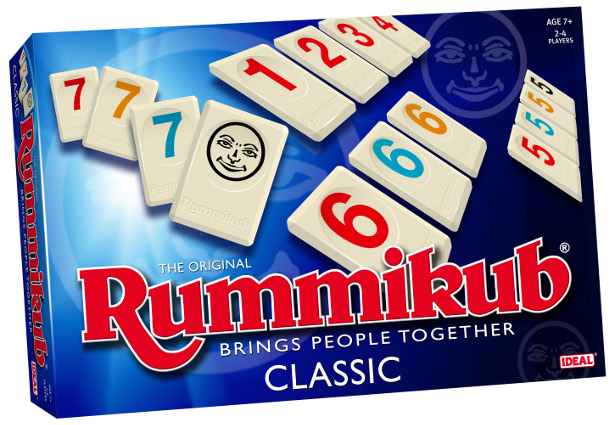 Triominos is the fascinating game variation of the well-known game of dominos but with triangular pieces. A game which requires insight, strategy and logic, providing great enjoyment for all the family!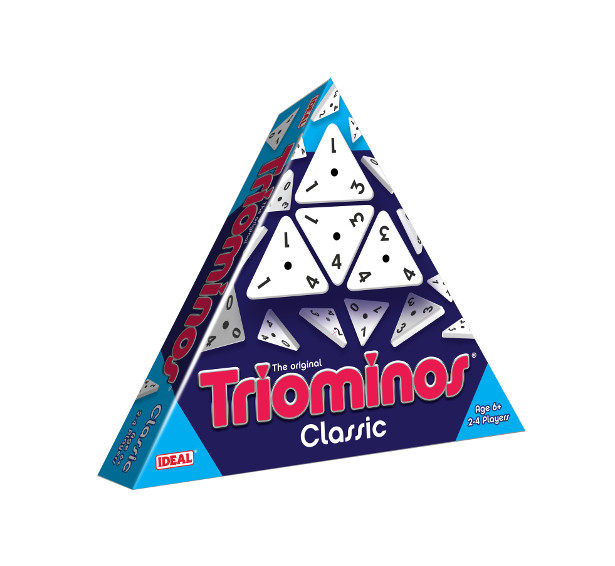 Roll Count Move!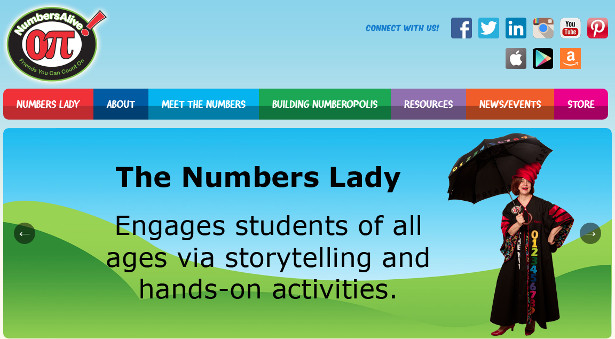 A fabric (washable in cold water dodecahedron (12 equilateral pentagons) made into a ball. 12 equilateral pentagon cards can be taped together to create a solid dodecahedron if interested in a DYI project.
Great to each numbers and counting for young family members and give all members some fun activities to do together.
One beginning way to play: roll the ball (numbers 0-10 and free space of The Numbers Lady). Then draw a card and do the physical activity on the drawn equilateral pentagon card the number of times as the number that is on top of the dodecahedron ball. If the ball shows the Numbers Lady you can make your own rule as to any limits to set on the size of the number the "roller" can require all players to do the activity. Activities range from funky/fun from making funny face to exercise like situps. Available only from the NumbersAlive! Amazon site and website: numbersalive.org $20.00
BIG W Launches 'Kids Happen – Kids on the Move'
BIG W is building on the success of its 'Kids Happen – and it's wonderful' campaign by launching 'Kids Happen – Kids on the Move '. The campaign is set to continue to build on BIG W's brand mission to make a real difference for families.
Created by M&C Saatchi, the campaign was born out of the insight that once kids start moving, they never stop. It captures the essence of real family life through a montage of sentimental moments from a babies' first steps in a walker, to learning how to ride a bike and scooter.
Focusing on the memories and the experiences BIG W products create, this campaign reinforces BIG W's commitment to providing real solutions that make a real difference to families across Australia.
Video Link: https://youtu.be/dDIc1HI57vo
The closing frame of the TVC evokes a sense of nostalgia with an aerial shot of the most quintessential Australian cul-de-sac, a place for hives of activities that are all too familiar to Australians both old and young.
Kristen Linders, general manager of marketing at BIG W, said the campaign represents the company's understanding and care for the realities of family life at home in Australia.
"At BIG W we're all for kids. That̵ 7;s why we've got everything kids need to keep going and everything parents need to keep up. Kids Happen and BIG W provided real solutions to make this journey easier for our customers. We know families need real solutions, for their everyday needs, at affordable prices – especially when raising kids."
The campaign is set to run across TV, Radio and Social and will be supported by BIG W's new positional catalogue, which a provides a solution-first shopping experience across both the kids and baby ranges.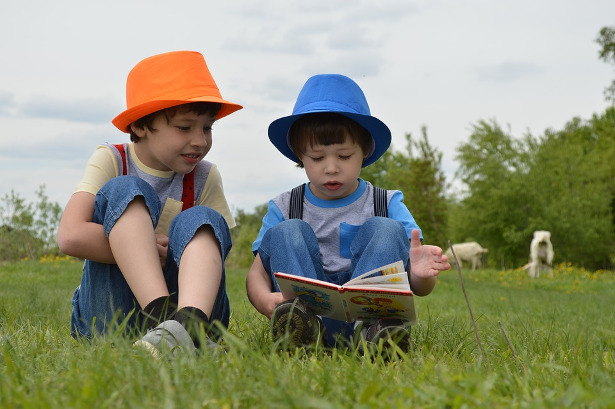 +3 to Charisma
www.plus3tocharisma.com
These products pair wonderfully alongside the toys, games, and puzzles that kids love playing to protect those tiny, loose pieces that parents hate stepping on in the middle of the night or that get lost somewhere while on vacation!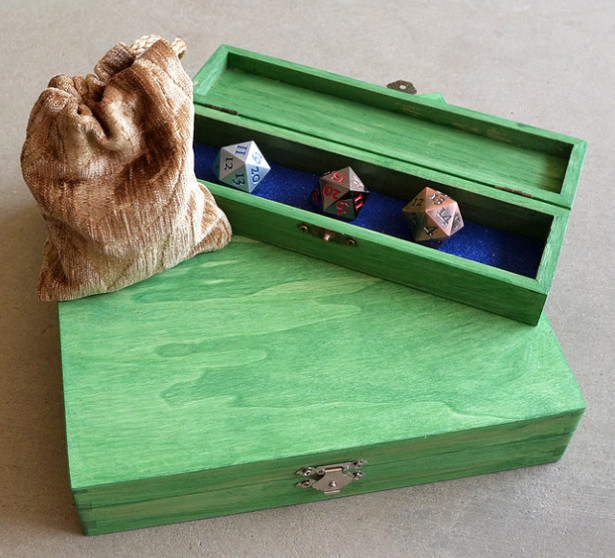 With the rise in interest in tabletop and role-playing games (rpg) such as Dungeons and Dragons, Magic the Gathering, Warhammer, and old-fashioned games like Uno, Dominoes, Go Fish and dice games, there has also risen the need to protect and safely store small game pieces, card decks, dice, and mini-figurines. That's where we come in! Our dice chests, dice trays, and battle bags (dice bags) are affordable, make great gifts, transport easily, and teach responsible organization. Quality gaming accessories not only provide the necessary storage, protection, and transportation ease, which is what parents crave, they also reflect the unique style of the player, creating a long-lasting bond with the game and a lifetime of enjoyment for the player.
Starter Kits
Three different kits: 1) The Epic Adventurer's kit includes a dual-sided dice tray, a smaller dice chest (both in the players choice of wood color and felt color), and a medium battle bag in cream; 2) The Journeyman's kit includes a dual-sided dice tray and the smaller dice chest (both in the players choice of wood color and felt color); and 3) The Explorer's kit includes a dice chest in the players choice of wood color and felt and a medium battle bag in cream.
Cat Crimes (8+): "Who's to Blame Logic Game" is a single player puzzle with a loveable cast of characters! Each of the 40 challenges presents a crime and a series of clues to help solve it. Stashes easily in backpacks or the car for road trips. Winner of a Parents' Choice Gold Award. $12.99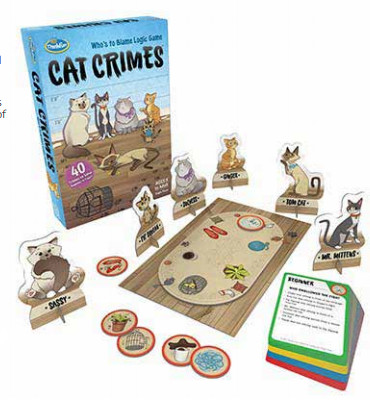 Laser Chess (8+): "Beam Directing Strategy Game" is a two-player game that combines the spatial thinking skills of chess with the high-tech fun of laser beams. Promotes STEM learning, light and reflection physics. Winner of multiple awards, including a National Parenting Product Award, MENSA Select and Parents' Choice Silver Honor. $39.99
Shadows in the Forest (8+): "Play in the Dark Strategy Game" is a thrilling, immersive play experience that brings a distinctive twist to game night – you play in the dark! Promotes cooperative play, strategic thinking, light and shadow physics. As seen in Polygon and TrendHunter. Winner of a Techlicious Best of Toy Fair Award. $24.99
Yoga for the Brain
Puzzle Fun for Summer
The Tao of Sudoku: Yoga for the Brain is great summertime entertainment.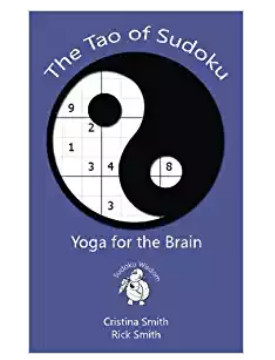 It is for beginners and is appropriate for ages 10 up. It has been featured in elementary school team sudoku tournaments.Here is a review on Reader Views Kids by a 16 year old. http://readerviewskids.com/reviewsmiththetaoofsudoku/Cover
On Amazon US link: https://www.amazon.com/Tao-Sudoku-Yoga-Brain-Wisdom/dp/1536916358Thanks for your consideration!
SPARK | YOUR POCKET INSPIRATION TO CREATIVITY
www.innovatorsbox.com/spark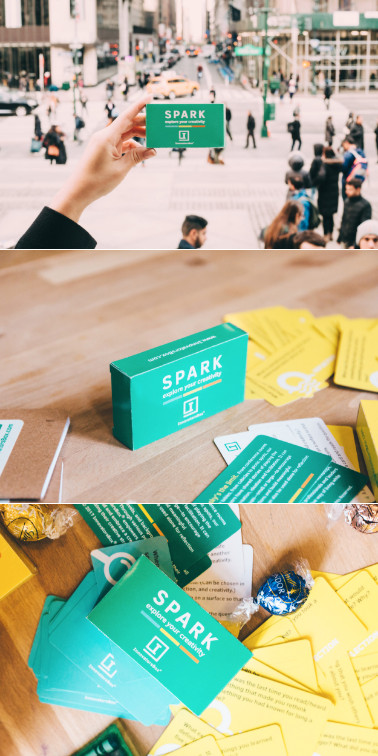 Great questions are powerful.
SPARK is a deck of thoughtful questions divided into 3 themes:
19 on CURIOSITY. 21 on REFLECTION. 17 on CREATIVITY.
Each question will challenge your assumption, defer judgment, and help you bring about an open mind. They will inspire you, encourage you, challenge you, cause you to reflect, and be creative! Ready for you and your friends to embark on your creative journey.
Plus, these make great gifts too.
…AND THEY'RE ONLY $25 A BOX!
SPARK
Your pocket inspiration for creativity. $25 per box. $1.50 is the transaction cost. Shipping cost per box is $3.3 in the United States. Pick up in person is available. We are in Washington, DC. We can't wait to share creativity with you!
The PLAYMOBIL 123 Pirate Ship: Perfect for little sea farers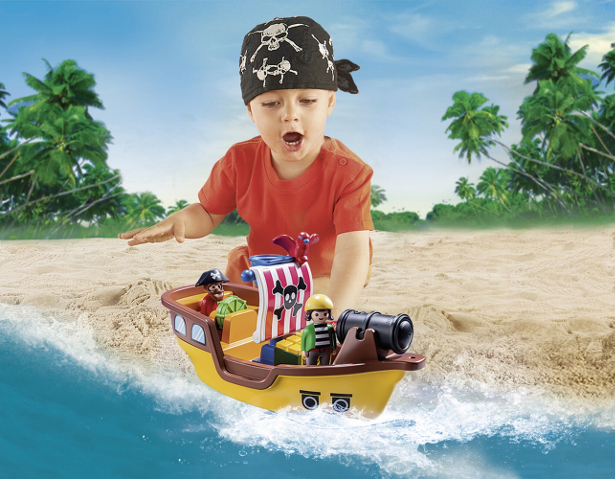 Ahoy there! Proving no hands are too small to steer their way across the high seas, the PLAYMOBIL 123 Pirate Ship allows even the youngest in your crew to join in the fun.
Hoist the Jolly Roger high and take the wheel of adventure. Keep an eye on dangers ahead from your crow's nest, before dropping anchor to search for treasure on dry land!
Equipped with two figures, a parrot, water cannon and treasure chest, the ship's integrated air chamber ensures the vessel will stay afloat, no matter how much water floods the deck.
Priced at RRP £19.99 and suitable for ages 18 months plus, the PLAYMOBIL 123 Pirate Ship can be purchased online or at toy stockists across the country. For more information, visit: https://www.playmobil.co.uk/pirate-ship/9118.html.
Fit 'N' Fun range
Mr. Ring RRP £19.99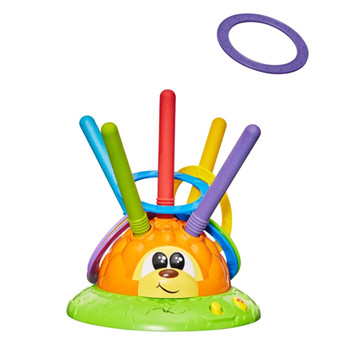 A new addition to the ever-popular Fit N' Fun range is Mr. Ring, a colourful hedgehog which will test your little one's co-ordination, precision and patience. Based on top of a rotating base, with five large spines protruding from his back, the aim is to throw one of 12 plastic rings onto his spikes. Bright and cheerful, Mr Ring plays out music as he rotates. Teaching any child the value of patience and perseverance can sometimes be a bit demanding, but Mr Ring is able to tackle this in a fun and playful way.
Jump 'N Fit RRP £19.99
A modern take on the classic game of hopscotch, the Jump 'N Fit is an electronic mat where play coincides with the activation of lights and sounds. It features two game modes; hopscotch or fitness. For classic hopscotch mode, toss the coin to jump into the game and enjoy a timeless classic. If you want the latter, throw the dice and depending on which side it lands, do a certain task, which aids your little one in enhancing their motor ability. Whichever mode you opt for, both are guaranteed to keep them entertained for hours until they can jump no more!
Goal League RRP £19.99
The Goal League is an electronic net offering fun and challenging play for children from 2 years+. Complete with flashing lights, 25 different melodies and interactive sounds and a soft play ball, Goal League is the perfect product for any future football stars.
It offers three different modes of play keeping your toddler entertained for hours. First is the 'Penalty Shots' mode, where your child can challenge themselves to score as many goals as they can by shooting at the net. For every goal scored, your child will be celebrated with cheering crowd noises. Next we have the 'Golden Goal' mode, where it is a race against the clock to score that all-important killer goal. Lastly we have 'Challenge' mode, which allows your child to battle it out with a friend to see who can be the first to score five goals and take home the footballing crown. The net also comes complete with a handy slider at the top to keep track of the scores.
Goal League works to improve their accuracy and coordination by encouraging them to shoot at a target. This stimulates and enhances two key skills that are used widely in many popular sports. In addition the net has five different modes of difficulty, meaning it remains fun and challenging for your child as they develop and improve.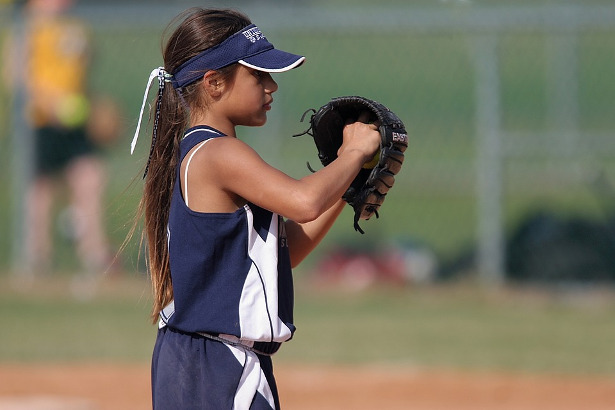 For kids and teens on summer holidays: Fun Choices & Valuable Lessons
www.daveramsey.com

For this year's summer gift guide Ramsey Solutions offers numerous products, from books to board games, that give parents fun options to teach valuable life lessons.
Teen Entrepreneur Toolbox: Authored by Ramsey Personality Anthony ONeal, theTeen Entrepreneur Toolbox walks parents and teens through eight easy, practical steps for starting their own business. The toolbox includes; a Teen Portfolio that walks them through each step, a Parent Guide, a free Teen Entrepreneur Toolbox App, a 20 minute DVD featuring Anthony ONeal and much more. Teen Entrepreneur Toolbox retails for $49.99 at DaveRamsey.com. As well as Amazon and other retailers.
Financial Peace Jr.: Even if your financial history hasn't been perfect, Financial Peace Jr. gives parents the tools they need to raise money-smart kids. The kit covers key concepts such as working, spending, saving and giving. The kit includes: A parent guide that walks parents through money concepts to teach their children at various ages and stages, Junior's Activity Book filled with engaging activities for each lesson, a Chore Chart with dry-erase pen to track their progress and much more.Financial Peace Jr. retails for $21.99 at DaveRamsey.com.
Junior's Adventures: Storytime Book Set: As part of the Junior's Adventures series, theStorytime Book Set teaches kids the values of hard work, integrity, giving, saving, and avoiding debt. Through this six-book series, kids ages 3-10 will join Junior as he learns how to handle his money. Junior's Adventures:Storytime Book Set retails for $36.99 at DaveRamsey.com.
Dave Ramsey's Act Your Wage! Board Game: Act Your Wage! Is a hands-on way for families to have fun applying Dave Ramsey's life-changing money principles. Kids age 10 and up will have enjoy: keeping an emergency fund, using the envelope system for expenses, landing on "Dave Says" spaces for expert advice, paying off debt with the debt snowball method and being the first to do a Debt-Free Scream to win the game .Act Your Wage!Retails for $22.99 at DaveRamsey.com.
Goodbye, boring puzzles. Hello Cloudberries
We make beautiful jigsaws for adults.
www.cloudberries.co.uk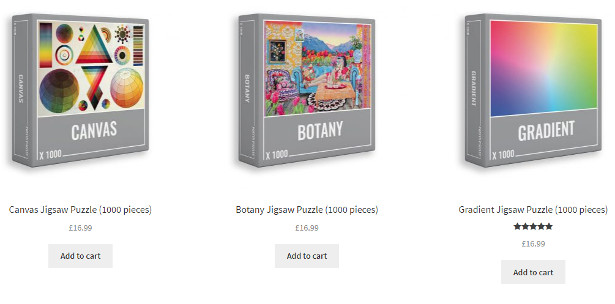 During the summer, many kids experience what is referred to as "summer slide".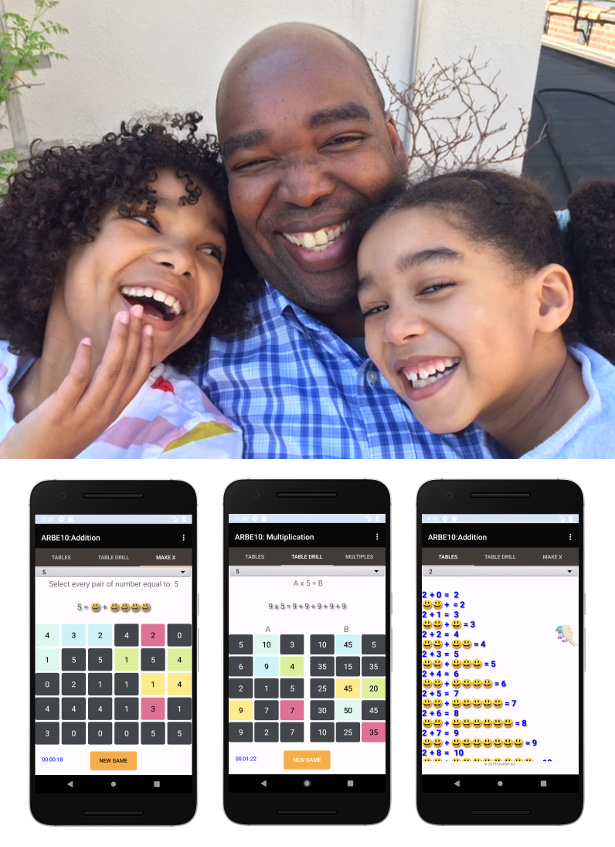 This is when children lose some of the academic accomplishments they achieved the prior school year due to lack of use. It's therefore a great idea to use August as a time to prep kids for returning to school by incorporating 10 – 15 minutes of academic review several days a week. A great and simple solution is loading smart devices with gamified educational apps.
ARBE10 is a K-5 (4 years through 10 years of age) math app "game" that helps and strengthens students understand of the "why" behind math fundamentals. (https://www.arbe10.com)
The inspiration to develop the app came when founder Jean-Marie Chanoine noticed his elementary aged daughter becoming frustrated with math, which was once her favorite subject. He realized that math is typically taught through memorization vs. an understanding of the core methodology. His solution was to develop ARBE10 to assist his daughters, and other children, in understanding foundational practices to prepare them for navigating more complex math scenarios.
The ARBE10 family of apps is available in both the Apple and Google Play App Stores and include:
ARBE10: Base 10 – where kids learn skills around the multiples of 1s, 10s and 100s
ARBE10: Addition – offers practice around addition facts, number bonds and combinations
ARBE10: Multiplication – explores the link between addition, multiplication and division while teaching the facts
Miss Gregory's Gorgeous Gifts
www.missgregorysgorgeousgifts.co.uk

These amigurumi (crocheted toys) are ideal pocket toys for children to take on their trips out and play with in the car on long journeys, they all come with their own little beds and blankets and a gift box. As well as dogs and dormice you can choose cats, unicorns, bunnies or lions. They are available to purchase through Etsy, this is the link to my shop https://www.etsy.com/uk/shop/MissGregorys
https://www.etsy.com/uk/shop/MissGregorys
https://www.facebook.com/miss.gregorys.gorgeous.gifts/
https://www.instagram.com/missgregorysgorgeousgifts/
https://twitter.com/missgregory14
https://missgregorysgorgeousgifts.co.uk/
"DETECTIVE"

It's a game where each person takes a turn asking someone aget-to-know-you question. For example, a child may ask, "When isyour birthday?"; "What's your favorite breakfast"; "Do youhave brothers or sisters?" This game stimulates curiosity in childrenand teaches them how to initiate and engage in friendships with their peers. Also, you can role-play inviting a friend for a play date with yourchild. You pretend to be the otherchild and let your son or daughter practice asking a friend to come over andplay. You'd be surprised how manykids don't know how to do this!
The best travel games are the old-fashionedones that require carrying nothing! They are thinking games including: "I Spy" (Take turns secretly identifying an object by saying,'I spy something round and green' and the others take turns guessing what theobject is. The one who identifies it first takes the next turn.); "I'm Thinking of A Color, Can You Guess It?" (Each person takesa turn secretly thinking of a color while the others take turns one at a timeguessing what the color may be. Winner takes the next turn.) Youcan switch 'Color' to 'Food', 'Dessert', 'President', 'friend', 'favoriteteacher', 'favorite cousin', and endless possibilities. Parents today areso caught up in the latest electronic gadgets and toys to occupy their kidsthey forget to do the most important thing one can do to stimulate children'sbrains and emotionality…..engage. Human engagement is the best way toexcite a preschooler when travel. Of course, requires more energy fromparents so make the commitment. If you are taking your preschooler alongon your travels be sure to give them a full tablespoon of Mommy and Daddyengagement in fun games on your happy travels.
By Dr. Fran Walfish, Beverly Hills family and relationship psychotherapist, author, The Self-Aware Parent, regular expert child psychologist on The Doctors, CBS TV, and co-star on Sex Box, WE tv.
Please see my TODAY Show, NBC appearance about kids and electronics/social media (11/10/17) on my website drfranwalfish@gmail.com. Find my recent Entertainment Tonight, CBS appearance on their website etonline.com. This is my appearance last Thursday on Access Hollywood Live discussing couples issues http://www.accesshollywood.com/sex-box-what-really-happens-in-the-box_video_2658037
Here's the link to my appearances where I am regular child psychology expert on CBS2 News and KCAL9 News. http://losangeles.cbslocal.com/2014/11/03/actress-lena-dunham-fires-back-at-critics-who-say-she-molested-younger-sister/
Here is my CBS2 News on-camera interview on "Marriage Sabbaticals".
http://losangeles.cbslocal.com/2014/07/16/more-couples-turning-to-marriage-sabbaticals-to-overcome-relationship-hurdles/
I am Dr. Fran Walfish, leading couples relationship and family psychologist and author in Beverly Hills, CA. In addition to my full private practice where I treat many celebrities and their families, I was on clinical staff in the Department of Psychiatry at Cedars-Sinai Medical Center for 15 years. I was a school psychologist and recently completed my 4 year-term as Chair of the Board of The Early Childhood Parenting Center founded at Cedars-Sinai, Los Angeles. I was trained by world-renown psychoanalyst, Saul L. Brown, M.D., Director of the Department of Psychiatry, Cedars-Sinai Medical Center.
I am a regular on-camera expert contributor to CBS2 News and FOX News in Los Angeles, NBC Nightly News with Brian Williams, The Doctors (CBS TV), CNN i-report, The Wall Street Journal, NPN national syndicated network, ABC 7 News, Turner Broadcasting Network, Ladies Home Journal, Parents magazine, People Magazine, People.com, Parents.com, The Chicago Tribune, World Entertainment News Network (WENN), Parenting magazine, Parenting.com, American Baby magazine, Family Circle magazine, Woman's Day magazine, Ladies Home Journal, Momlogic.com, Parenting Teens Resource Network, ABCNews.com, and NBCMiami.com. Please view my website at www.DrFranWalfish.com for more info. Attached below is a file containing my electronic press kit (EPK). Just click on the icon to view my bio, platform profile, book info, and picture.
Here is the link to my recent Wall Street Journal Digital Network live interview, "Shacking Up Comes With Big Savings" http://live.wsj.com/video/shacking-up-comes-with-big-savings/E3AE74A4-A098-47F2-834A-AB3CE0F1B5A7.html#!E3AE74A4-A098-47F2-834A-AB3CE0F1B5A7
I write a weekly relationship and parenting Q & A column that is published in The Beverly Hills Courier newspaper. Here is the link to several of my columns posted on the Courier's website http://bhcourier.com/?s=dr+fran+walfish (in addition to their hard newspaper). I am also one of PARENTS magazine's "Ask The Experts" for their regular monthly Q & A column.
My book, The Self-Aware Parent: Resolving Conflict and Building A Better Bond with Your Child, is represented by William Morris Endeavor Entertainment (WME) and published by Palgrave Macmillan/St. Martin's Press, launched December 7, 2010. Simon & Schuster is publishing my original chapter Why Empathy Matters in their all-star psychologists anthology book Tough Love, December, 2016. Dr. Fran and William Morris Endeavor Entertainment Agency (WME) are currently in development of her new TV Series.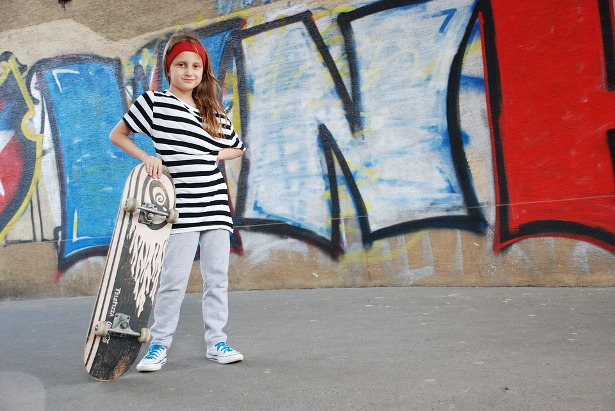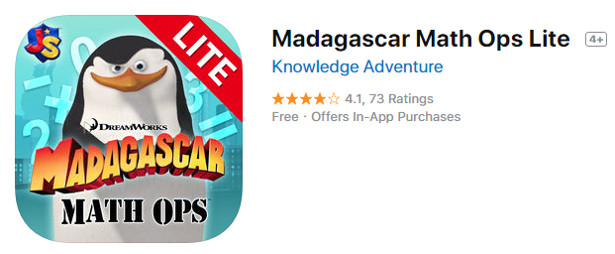 Madagascar Math Ops – Based on Dreamworks' Animation film Madagascar, this game offers a wild mathematical covert operation to free The Zoosters from the enemy agents! It won't be easy, but the penguins are ready with their new invention – The Equationator, a unique machine that uses math to create soda pop fuel. Your child will have fun by using intuitive and simple gameplay as they race to rescue the Madagascar gang. Hours of learning fun await your child as they solve mathematical problems and use special jetpack abilities to finish every level. Madagascar Math Ops is available for free in the App Store, Google Play, and Amazon.
School of Dragons: Alchemy Adventure – Based on the DreamWorks Animation film How to Train Your Dragon, JumpStart's School of Dragons: Alchemy Adventure is the first learning-based Match-3 style game. The game enables players to learn about the Periodic Table of Elements and match compounds (instead of candy or jewels like in similar games) in a fun, and educational, experience. Alchemy Adventure is currently available for free in the App Store, Google Play, Amazon, and Facebook.
HyperBlast 2 – The perfect game for the action enthusiast. Adapted from the 90's Math Blaster classic (once available on floppy disc), HyperBlast brings fans young and old on intergalactic adventures that sharpen their basic math skills like: addition and subtraction, fraction simplification, and long-form mathematics. Players will blast through levels shooting and dodging fast-flying obstacles to reach the Alien Boss! In true Math Blaster fashion, the player needs to use their math skills and smarts to battle, and defeat, the Alien Boss and unlock new weapons, ammo and more levels. Available for $4.99 in the App Store, Google Play, and Amazon.
JumpStart Academy Math – An online collaborative K-5 Math program where students help each other through an adaptive team-based game. Assessment prep questions resemble Smarter Balanced/PARCC with the benefit of complete scaffolding. JSA Math builds complete K-5 common core math mastery for English and Spanish learners.
The social knowledge and memory game. Compete and laugh with your friends to see who's smartest.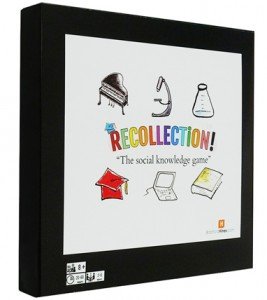 The social knowledge and memory game. Compete with your friends for who can recollect things from the categories the best. Compare your answers and laugh at how ridiculous some are!
Comes with 5 adult categories in red that can easily be removed for family play.
Make different puzzle designs with your tangram against friends
Choose from 24 different tangram designs to make for you, with friends, or in the classroom.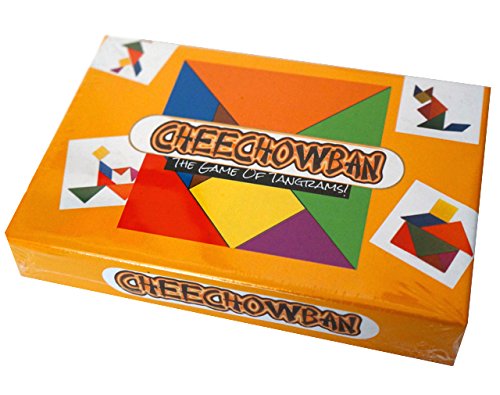 This is a classroom set of cut out Tangram puzzles, for 24 students. There are 24 templates as well, on cards, from which students can make, but it can be used just as well as a family or solo game with extra puzzles. The game challenges spatial reasoning, and builds kinesthetic intelligence as well, all while stimulating creativity.
There are various games that can be played within the puzzle templates.
– Who can make a design the fastest
– Who can make a design from memory
– Who can make up the best original design not included in the templates
The Boy With His Head Stuck In A Book: Interactive educational book for just £5.99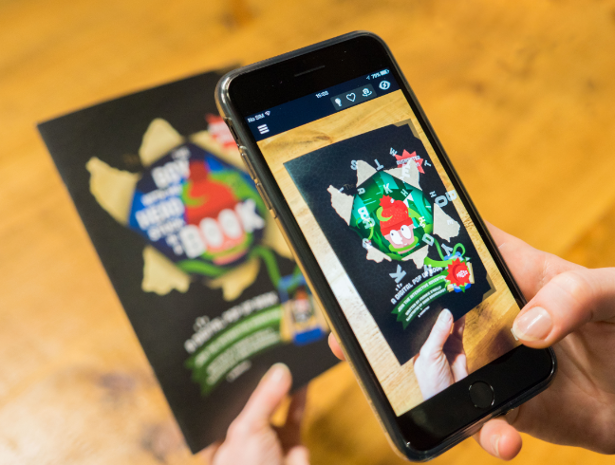 With kids increasingly turning away from books and toward their tablets and smartphones, Zappar has provided a solution – marrying the two with its latest book launch: The Boy With His Head Stuck In A Book. An augmented reality book for children aged 7-11, written by a primary English teacher who noticed that disengaged students were more inclined to pick up a book with a technological element, bridging literature and digital media.
At only £5.99, this product is an affordable way of keeping children engaged with education in an interactive way over the Summer break, it also incorporates 16 pieces of media, listed below.
Stockist: available on Amazon here.
Referenced texts:
· The Hobbit – J.R.R. Tolkien
· Alice in Wonderland – Lewis Carroll
· Red Riding Hood – Brothers Grimm
· The Wind in the Willows – Kenneth Grahame
· The Iron Man – Ted Hughes
· Peter Pan – J. M. Barrie
· Treasure Island – Robert Louis Stevenson
· Harry Potter – J. K. Rowling
· Sherlock Holmes – Arthur Conan Doyle
· A Christmas Carol – Charles Dickens
· Oliver Twist – Charles Dickens
· Tarzan of the Apes – Edgar Rice Burroughs
· King Kong – Merian C. Cooper/Delos W. Lovelace
· The Jungle Book – Rudyard Kipling
· Jurassic Park – Michael Crichton
· The Sword in the Stone – T.H. White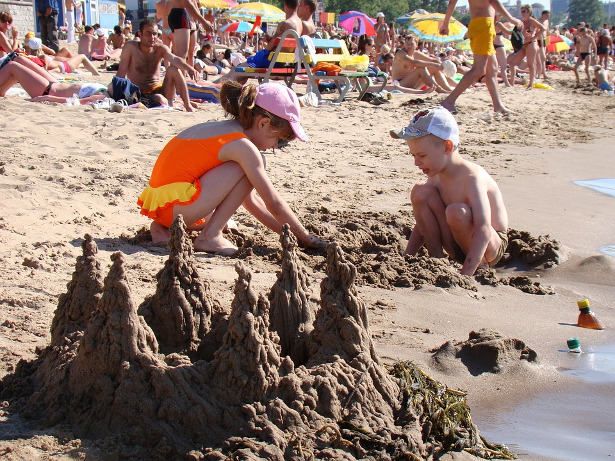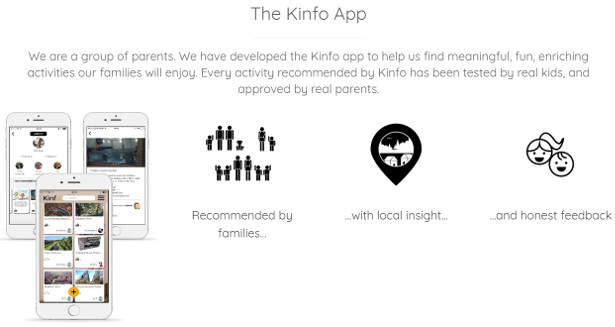 Hundreds of parents use Kinfo to share the toys, games and activities their kids love. On the app you'll discover great products (or places) which have been recommended by other families. Parents like you who know exactly what their kids like! You can filter results by the age of kids, find detailed reviews, and helpful feedback there too.
Kinfo is totally free to download and use, acting as the perfect guide for any parent to find the right toys, books and games for their family.
Link to download the app: https://goo.gl/B8dWCP
Flexdeck dominoes, word games, card games combined all in one deck of playing cards for kids and adults to travel and play at home
Amazon :- www.amazon.com/dp/B074ZB1B9J/ref=cm_sw_r_cp_ep_dp_IAJuBb3FMYR6Y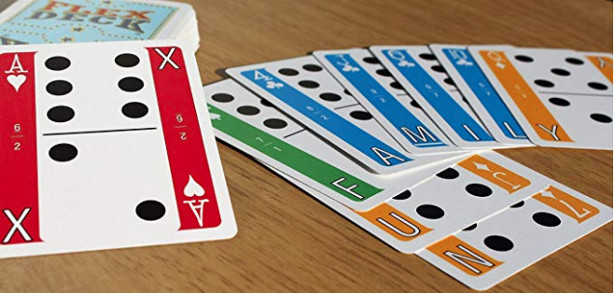 Play new and traditional card games, dominoes, crossword, letter and word games with one deck of playing cards.
Manufactured in the USA by United States Playing Card Company USPCC on classic linen finish.
Designed to take as many games as possible on a hike into the Grand Canyon, use on your next trip camping or at home!
The Flexdeck was made to be light, fun and travel friendly. This Flexdeck provides fast, flexible family fun for everyone with 55 multi-purpose playing cards. Where ever you are and who ever you are with, there will be a game you can play. Your house rules are official rules. Play rummy, gin or solitaire and quickly change to double-six dominoes, double-nine dominoes, Texas 42 or Mexican Train. Use the letters to build a crossword grid with friends. Player to play the most letters wins. Word Poker Draw: Deal 5 cards per player. place and match stakes. Players take turns discarding 1-3 cards. place and match final stakes. Player with longest word wins. Helps kids to distinguish symbols from letters, develops creativity and communication skills while making their own games that mix the classics. There are more game rules added to our website regularly. Designed and Distributed by The Flexdeck LLC from Stamford, CT, who, should you pass on the street, also enjoy travel games, hiking and camping gear and who hope you enjoy your multipurpose deck of playing cards, dominoes and word games with friends and family.
Once in a Lifetime Opportunity as BIC Offers Chance for Iconic Redesign
Design and Shine competition launches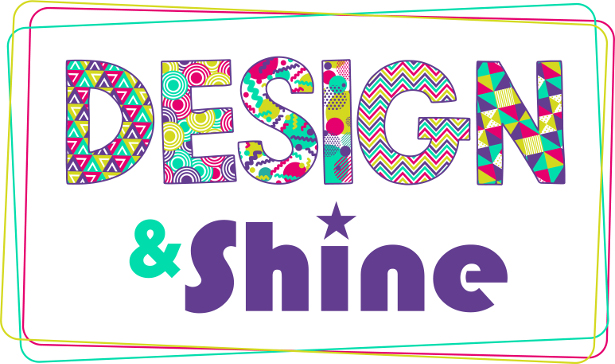 Europe's leading stationery brand, BIC®, is launching a campaign to give one lucky winner the chance of a lifetime; to design one of the world's most iconic pens, the BIC® 4 Colours®.
The interactive Design and Shine competition, which has been developed to encourage creativity across the UK and Ireland, will be open to anyone over the age of 13 years old this summer. The winning design, which will be chosen through a public vote, will be put into production and the talented winner will also be offered a £3,000 prize to fuel their thirst for design, in whatever form they please.
Bruna Goncalves, BIC UK and Ireland's Product Manager – Stationery, said: "It's rare to have the opportunity to put your stamp on such an iconic product, see it go into production and made available for purchase. There is so much talent out there that deserves recognition and we hope the campaign encourages budding designers of all abilities to get creative.
How it works
Enter from 20th July – 22nd August 2018
The BIC® Design and Shine competition is open to anyone in the UK and Republic of Ireland over the age of 13. It opens for entries at 00:00 am on Monday 16th July 2018 and closes at 23:59 on Wednesday 22nd August 2018. All entrants need to do is create their own design using the tools available on the BIC Design and Shine website (www.BICDesignandShine.com) or upload an image of their handy artwork to be in with a chance.
Vote from 27th August – 9th September 2018
Once the competition closes on 22nd August, a team of experts will narrow the entries down to a shortlist of the best, which will then be put to a public vote on the BIC® Design and Shine website between Monday 27th August – Sunday 9th September 2018.
Winner announced on 10th September
The winning design will be put into production before it goes on sale on Amazon later this year. The talented Design and Shine champion will also be awarded a £3,000 cash prize to fuel their creative pursuits.
This year's judging panel will be looking out for excellent:
Creativity – Why can't the sky be red or the grass purple? Be original and think outside of the box.
Composition – How well is the space used? What technical ability has been demonstrated? How well do the colours and patterns complement each other?
Suitability – Does the design fit within the dimensions given and have mass appeal?
For full details and terms and conditions on this year's competition and to enter, visit www.BICDesignandShine.com, or email BICDesignandShine@lucre.co.uk
Balance Board By Ro Óg On Cuando.ie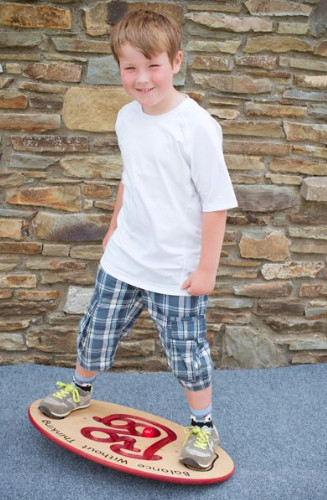 A wonderful hand-crafted timber children's gift, the Ro Óg Balance Board has an inbuilt game and an additional disc which can be added to give another game. It comes with a ball holder, two balls – one red one black, a safety manual, instructions for use, maintenance and benefits for use.
Suitable from 6 years to any age.
https://cuando.ie/product/ro-og-balance-board/
Price: £220.00
Mighty Lancer Games
www.mightylancergames.co.uk
Mighty Lancer Games sell literally hundreds of games and truly believe that traditional (none electronic) games are the key to a fun, well rounded, imaginative family experience.
There are so many games out there that some times it can be hard to choose the right ones for your family
Do you want something for those 12+ that lights a fire in their imagination and leaves them eggar for more? Then you can't go far wrong with the classic dungeons and dragons, it's truly a classic that has stood the test of time for a reason, start gentle with the d&d starter set which is only £19.99 at Mighty Lancer games (https://www.mightylancergames.co..uk/collections/dungeons-and-dragons-rpg/products/d-d-starter-set-fantasy-roleplaying-tabletop-game) and will provide a window into this fantasy world.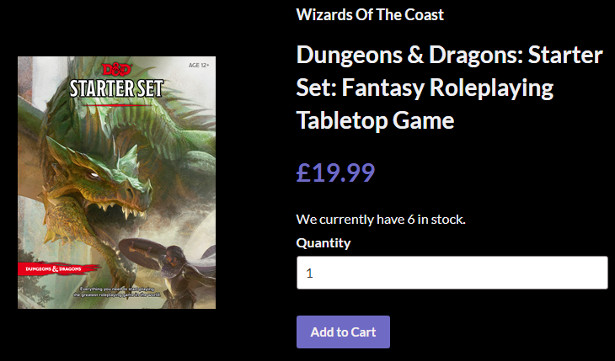 Looking for something that's more fasted paced that the younger members can join in with? Then look no further than Dobble, with Dobble Kids being for 2-5 players 4+ being an action packed 10 minutes of eye hand co ordination fun. Get it here https://www.mightylancergames.co.uk/collections/family-games/products/dobble-kids
A firm favourite in our household is Tsuro, a very easy to pick up but competitive path building game, try to stay on the board while trying to lead your opponents astray and at only £26.99 (https://www.mightylancergames.co.uk/collections/tsuro-the-game-of-the-path/products/tsuro-the-game-of-the-path) it's a must for any gaming shelf
Children's Gifts
Need the perfect kids gift?
www.prezzybox.com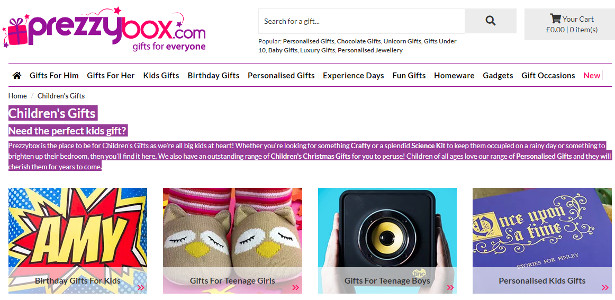 Prezzybox is the place to be for Children's Gifts as we're all big kids at heart! Whether you're looking for something Crafty or a splendid Science Kit to keep them occupied on a rainy day or something to brighten up their bedroom, then you'll find it here. We also have an outstanding range of Children's Christmas Gifts for you to peruse! Children of all ages love our range of Personalised Gifts and they will cherish them for years to come.
"Next Level Legos" (as declared by New York Magazine) – Lux Blox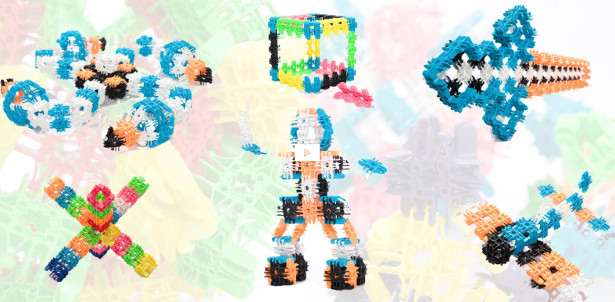 Lux Blox are the perfect hands-on building toy to engage the whole family this summer. They make structures which curve, bend and move because of their pinless hinge!
Check out the Eiffel Tower and table and chairs the kids are sitting at – no glue!
www.luxblox.com is our website and they also sell on amazon.
Fidget Busters: 50 Ways to Keep Kids Busy While You Get Things Done
by Donna Bozzo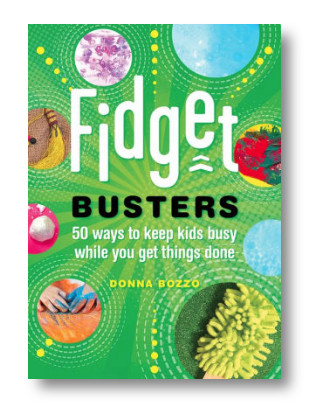 Occupy and focus fidgety hands with easy DIY sensory playFidget spinners, slime, and other sensory toys have spiked in popularity for their ability to calm anxieties and improve concentration. In an age where children have ample amounts of screen time, gooey, stretchy, and bumpy projects are a fun, educational way to engage their senses.From fake snow and edible finger paint, to sensory balloons and rainbow foam, these anti-fidget DIYs will keep kids entertained and learning by working with their hands. Parenting expert Donna Bozzo also includes suggestions for buying and using ready-made fidget busters and toys. Keep kids busy with:Unicorn Kinetic SandCrunchy SlimeLava LampsStress balls and more!
https://www.barnesandnoble.com/w/fidget-busters-donna-bozzo/1128104942?ean=9781682682739
Bananagrams
Fast and frantic, players race against each other to build crossword grids. It requires no pencil, paper, or board. In this addictive word game, speed wins, not points. You'll have a bunch of fun as you race to the finish by using all of your letter tiles first! BANANAGRAMS comes in a small portable banana-shaped pouch and is perfect for everyone 7 & up; at home or on the go.
RRP: £15.99
Ages: 7+
Players: 1 – 8
Dobble
Dobble is the award-winning visual perception card game for 2-8 players aged 6 and above that can be played by anyone, regardless of age and interests.
In Dobble, players compete with each other to find the one matching symbol between one card and another. Every card is unique and has only one symbol in common with any other in the deck. The match can be difficult to spot as the size and positioning of the symbols can vary on each card. Once a player finds the match, they shout it out before other players and either take the card or place it somewhere else, depending on which of the 5 mini-games they are playing.
Players must have a keen eye and lightning reactions in order to be the first to spot the matching symbol. Dobble can be played by up to 8 players meaning gameplay is always fast, hilarious and above all ridiculously fun! The deck of cards is protected inside a small circular tin to keep them safe and make Dobble the perfect travel game you can take anywhere.
RRP: £12.99
Ages: 6+
Players: 2 – 8
Rory's Story Cubes®
Rory's Story Cubes® is the pocket-sized creative story generator that encourages creativity, develops social confidence, enhances language development skills and creates connections and unique moments between people young and old alike.
Housed in a compact magnetic box, StoryCubes are perfect for telling stories wherever you go. Take them travelling, to school, camping or even to the restaurant and tell a story while you wait.
Pocket sized creative story generator that encourages imagination and creativity.
Enhances language development and fosters co-operative play with others.
Improves social connections – Encourages, empathy and self-esteem through storytelling.
Roll the nine Story Cubes, look at the images and create fun, limitless stories with millions of combinations.
Magnetic snap lock case to keep your StoryCubes safe while on the go.
Great for bedtime stories, travelling activities and in the classroom.
RRP: £9.99
Ages: 6+
Players: 1+