ReGen De Peau Flash Cleansing Lotion
ReGen De Peau Flash Cleansing Lotion: Price: $ 39.99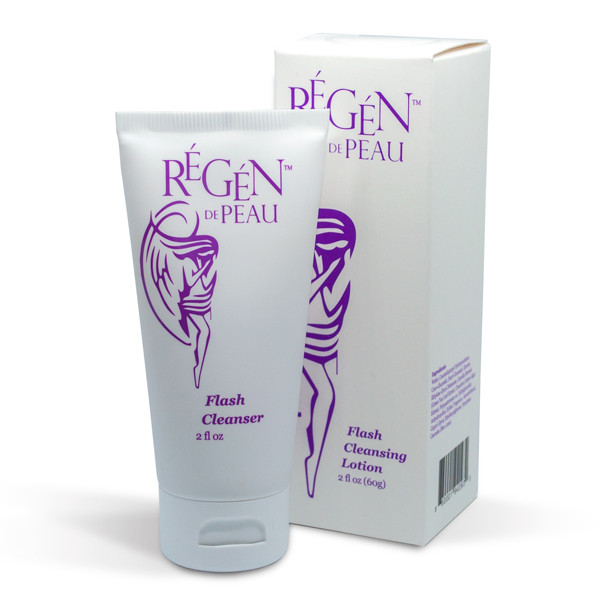 Soap-free, flash foaming gel, good for all skin types that is 100% non-irritating that deeply cleanses, nourishes and moisturizes as it instantly cleans even waterproof make-up. Rinses in a flash, leaving a nourishing, healing barrier to protect against bacteria! Use twice daily. Water-dispersible conditioners hydrate and prepare the upper skin layers to receive the deep penetrating action of RéGéN De Peau II with Pene-Fusion 8™ Technology.
See more at :- www.regendepeau.com
SPECIAL OFFER
Buy 1 ReGeN De Peau Platinum cream and get a FREE FLASH CLEANSER ( $39.99) using
PROMO CODE: FREEFLASH Offer valid until February 15th.