Muscle Rescue Balm
Instantly soothe tired muscles with this muscle relaxing balm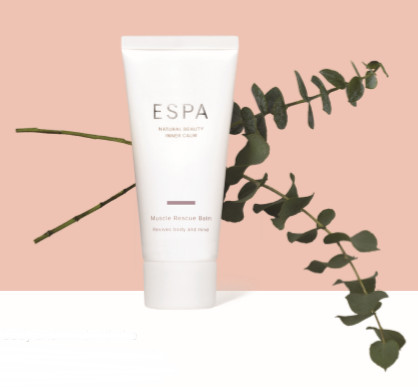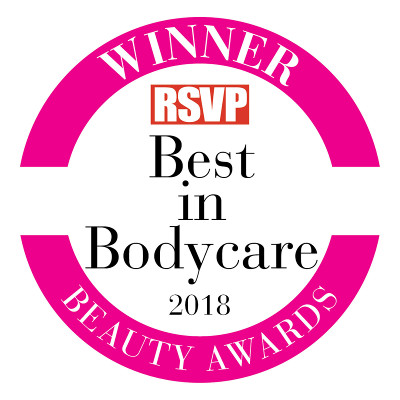 TWITTER | FACEBOOK | INSTAGRAM
Feeling wiped out? Invigorate and revive the body and mind with the NEW Muscle Rescue Balm. This rejuvenating treatment balm is the ideal pre or post workout pick-me-up to soothe tired muscles and can be used on all areas of the body. A fi tness-inspired blend of intensely cooling Peppermint and Eucalyptus helps revive hardworking muscles and melt away tension with gentle massage. Powerful Clove Bud and West Indian Bay Oils have a warming eff ect on the skin, for an overall sensation of soothing and relaxation.
This stimulating and invigorating blend is also helpful to clear a busy mind and restore focus. Massage into pulse points to soothe and refresh.
Whether you keep a tube in your gym bag for use on the go or apply throughout the day to help clear your head, this clever combination is an instant revitaliser.
For best results:

1. Apply a small amount to muscles, pre or post exercise
2. Massage into leg muscles with upward movements, for arms, neck and shoulders, work in circular motions
3 Apply to pulse points and deeply inhale the aroma to focus the mind and revive the senses
Key ingredients: Coconut Oil – skin nourishing oil to soften and moisturise the skin Winged Kelp – locks in hydration for softer, smoother skin Peppermint Oil – Invigorates and stimulates body and mind Eucalyptus – stimulates and helps to clear the mind Clove Bud Oil – to warm and soothe muscles West Indian Bay – Revives body and mind
Muscle Rescue Balm (70g), £30. Available at espaskincare.com, ESPA Spas and Salons Worldwide, select John Lewis and Harvey Nichols stores nationwide and Liberty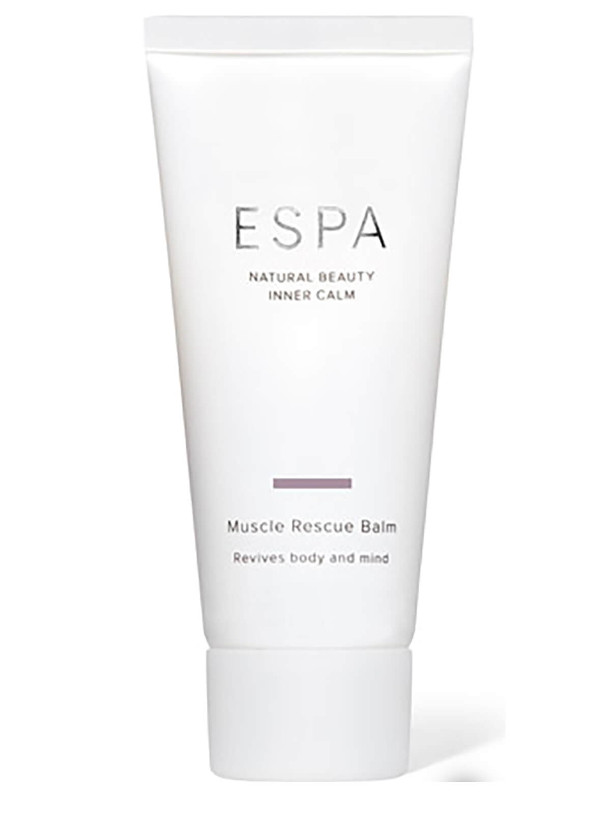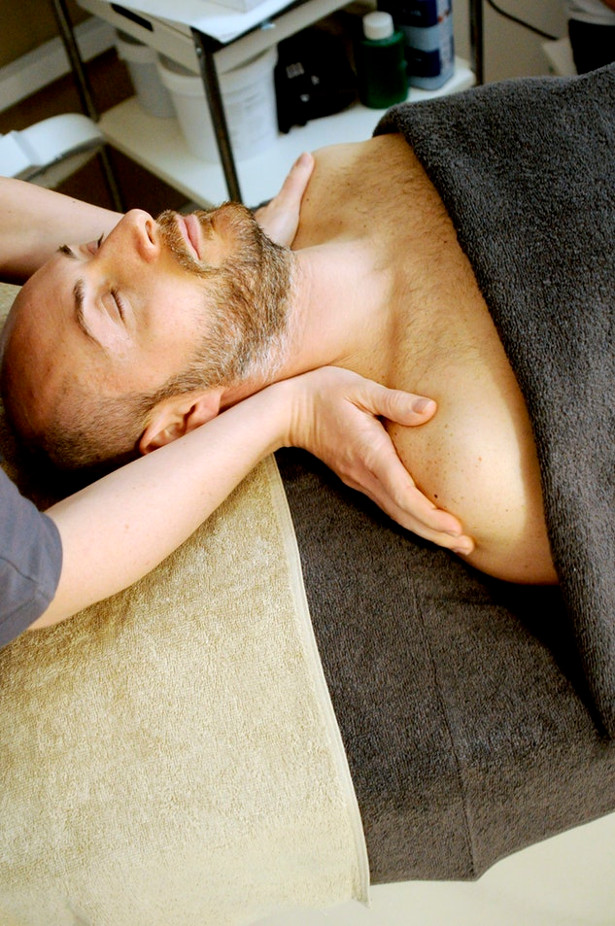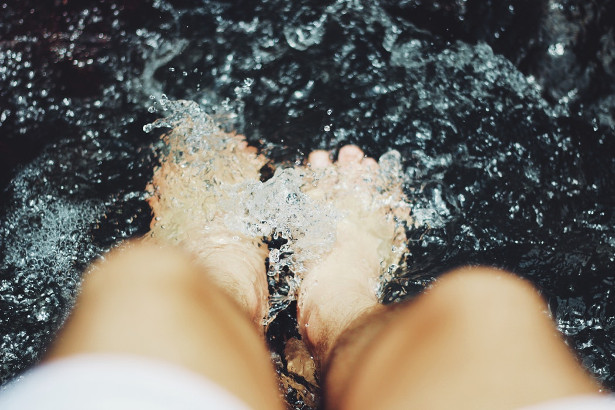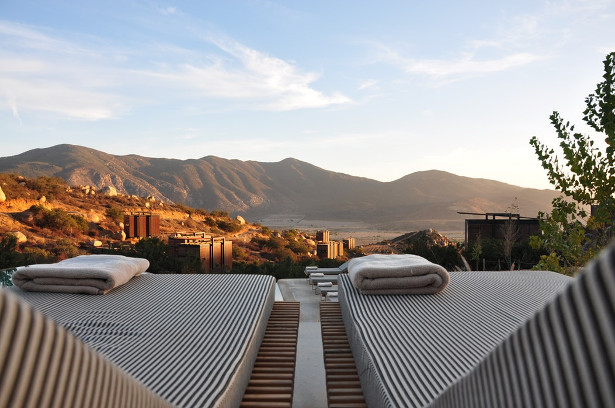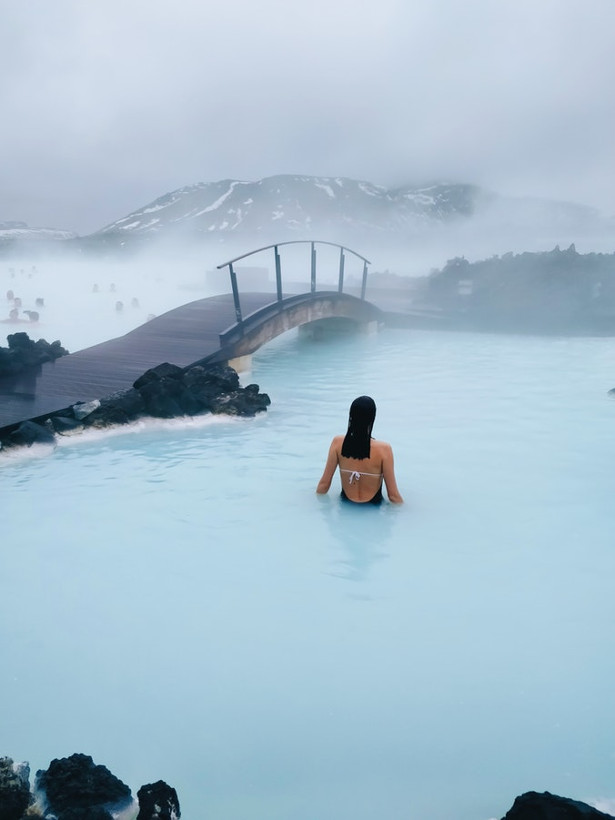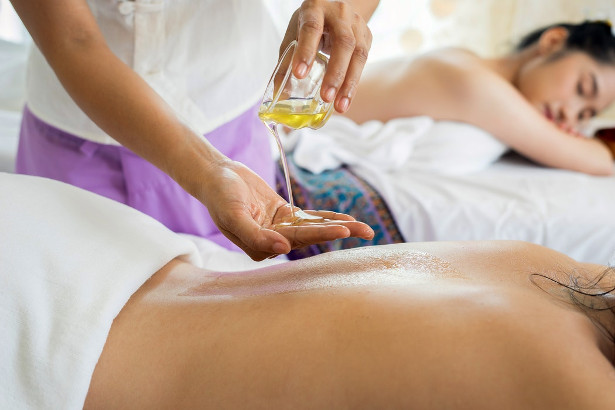 How a shoe spa brand took shoe restoration to the next level – a real Cinderella story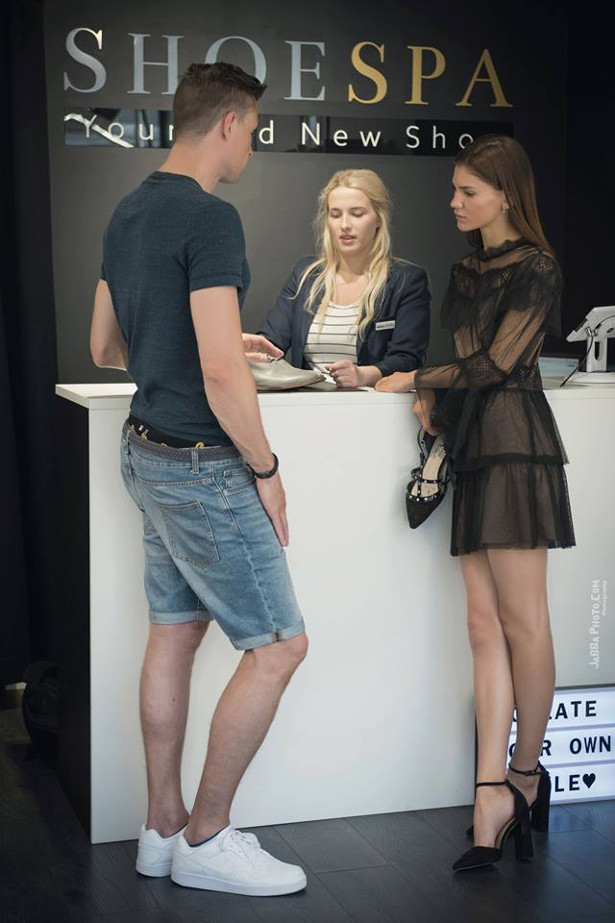 An ethical shoe, bag and leather items repair brand called Shoe Spa from London has gone up one level to help you be environmentally friendly and save money. The brand promotes sustainability by encouraging people to restore their shoes and bags instead of throwing them away and keep buying new ones. It is not just restoration – fancy a Micky Mouse or Marilyn Monroe picture on your shoes? Changing your office black shoes into Cinderella party sparkles? No problem, let go your imagination go wild! They can do as you wish (well, almost…).
The brand has developed innovative ways using high tech, like super focus lasers, to restore even the most damages Dr Martens or favourite bikers' jackets. And what if you live outside London? No problem! If you can't get to Kings Cross, you can just send pictures of your items and they will give you an instant quote, then you can just pop your items into post, and they will ship it to you in a like-new condition.
The brand founder, Paul Kaniuk, says: ''It's a fantastic concept and our customers love it! We offer this service to anyone based in the UK – they can just send to us their favourite pair of shoes or bags and we make them looking like new for them!.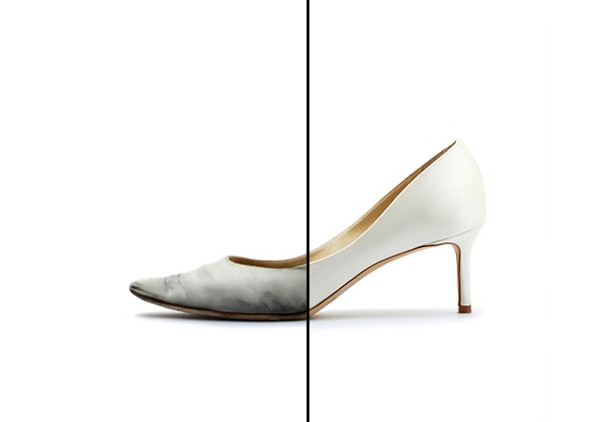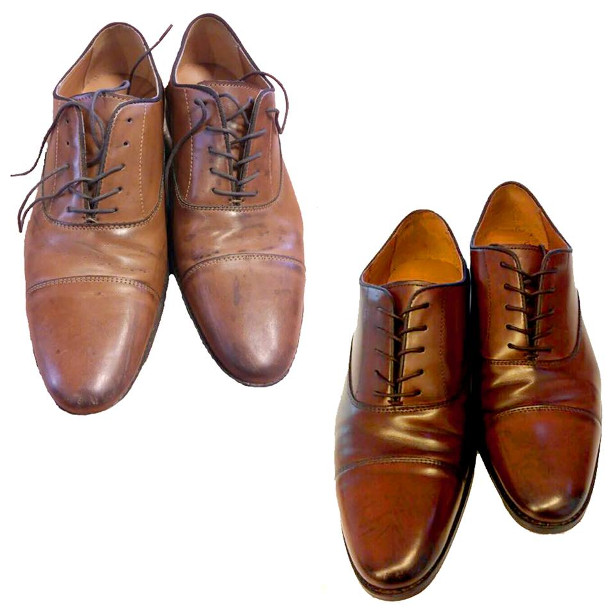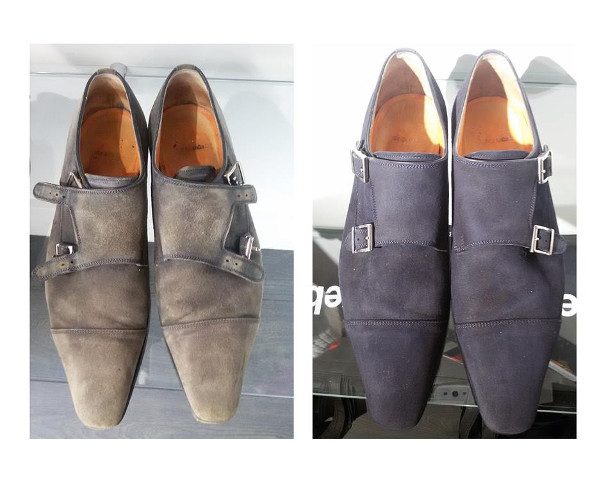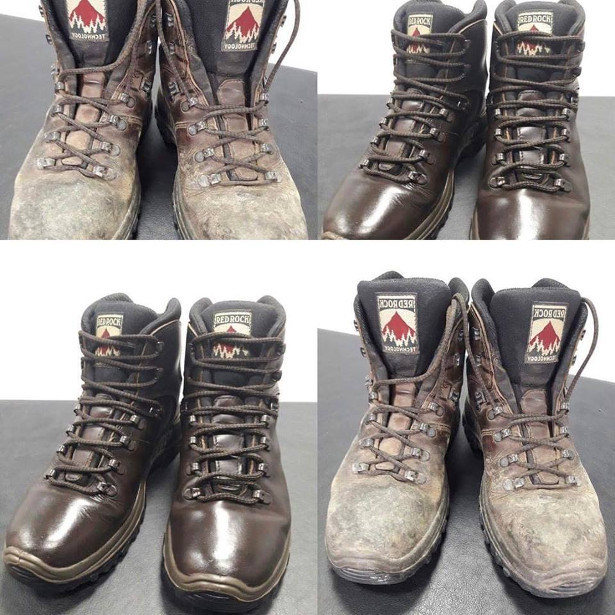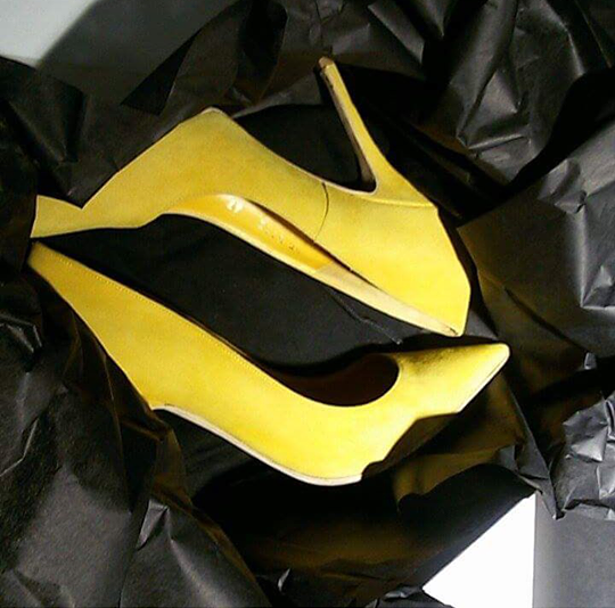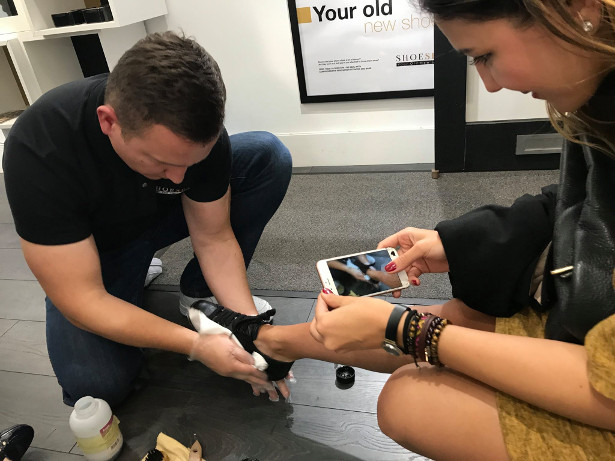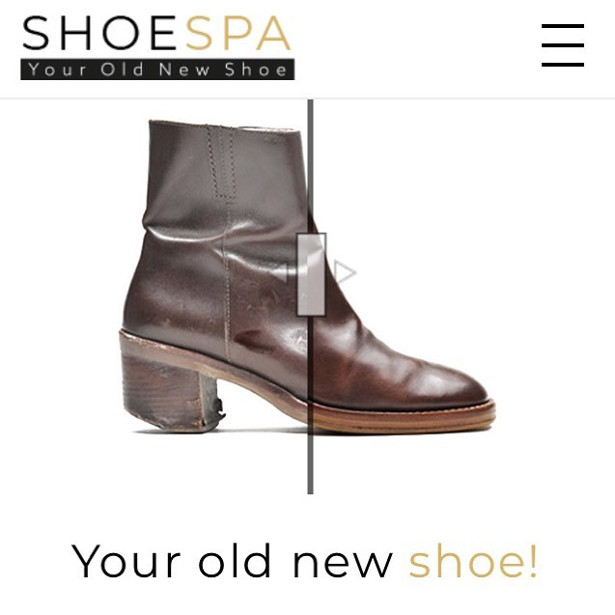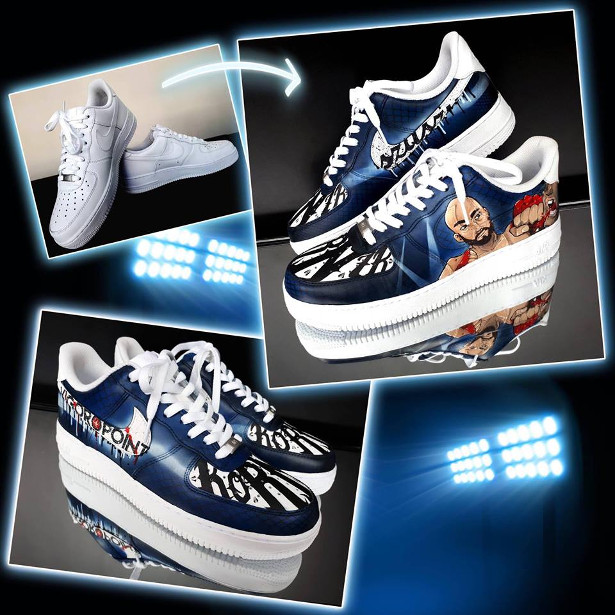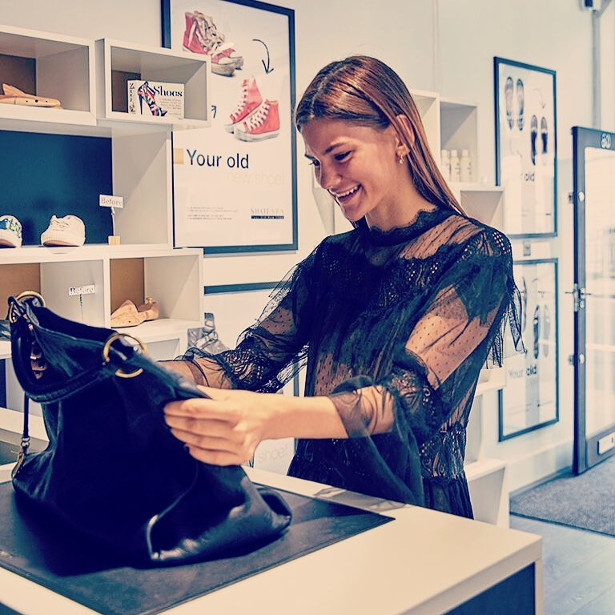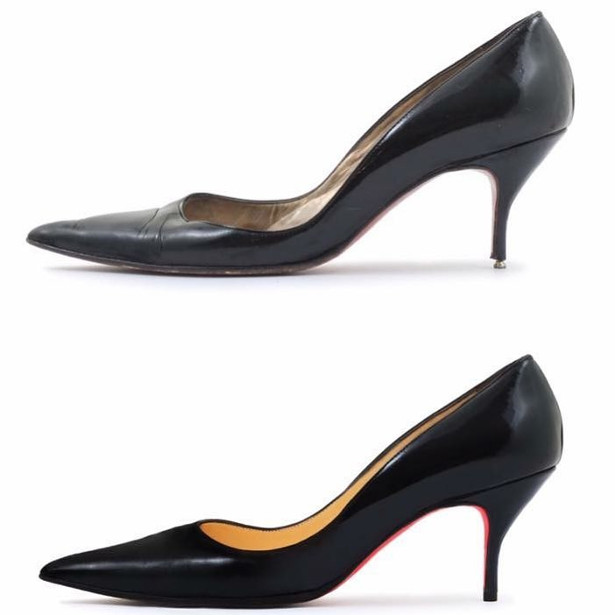 www.onelittlebird.co.uk
One of the best ways to give yourself a good start to the new year is to focus on upgrading your everyday wellness. Taking care of yourself and feeling good daily is not just about eating right and exercising. It also means finding small, simple ways to look after yourself and feel good in the process. One of the simplest ways to do this is to upgrade your pyjamas. You'd be surprised that a pair of stylish pyjamas that not only fit but help you sleep sounder can make you feel amazing!
Good habits create better habits, and confidence breeds confidence. The same holds true in the bedroom. Wearing something soft and comfortable can also be flattering and sexy. So even if you are too tired to contemplate snuggling with your partner, or if you're upset about those extra snacks you ate today, put all that aside. If you're goi ng to go to the trouble of changing into sleep clothes anyway, is it too much trouble to grab your smart, monogrammed pyjamas instead of that old and tattered one? Absolutely not! It's the same amount of effort, for a lot more reward.
So, perhaps it's time to invest in some real, 100% cotton, luxury monogrammed pyjamas. Our chic collection of monogrammed women's sleepwear can be personalised with up to three initials and this is included in the price. From pyjamas to dressing gowns, our comfortable pieces give a nod to utility with crisp shirting, preppy piping and tailored cuts. Available in five sumptuous colours with both long and short length bottom options, as well as matching sets available for the little ones.
Not only can you get a good night's sleep in your personalised pyjamas, you can also lounge in them confidently on movie nights at home, as well as weekend mornings when you occasionally have the luxury of not getting dressed until noon! It's the little things in life that make us feel more confident in ourselves, and you will feel amazing in personalised sleepwear, which is why everyone should have at least one pair. So, to start your wellness upgrade for 2019, treat yourself to a pair of nice, new monogrammed pyjamas. You'll be glad you did.
Look & Cover is an independent lifestyle brand based in Cumbria delivering to the UK and Europe. In-stock items can be embroidered and delivered within four working days, ideal for last minute Valentine's Day treats.
Women's pieces are available in sizes small to extra large; pyjama tops are priced £45, shorts £30, trousers £35 and dressing robes £60. The brand also offers children's sets of pyjama tops and shorts for £45. Visit lookandcover.co.uk to view the full collection.
Valentine's Day Gifts for Her.
LOVE Mirrored Letters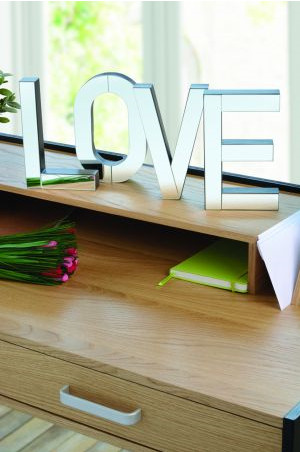 LOVE Mirrored Letters £29.99
MY Furniture
Heart CO Lantern 1
Heart Lantern £28.00
Modern Country Style Interiors
Heart Candle Holder Lifestyle
Heart Candle Holder £39.99
MY Furniture
Heart Bookends 02
Heart Bookends £25.00
Modern Country Style Interiors
Heather Fitz 'Spring Hare' Framed Hare Print
Heather Fitz 'Spring Hare' Framed Hare Print £42.50
Modern Country Style Interiors
V&A Flamingo Cushion
V&A Flamingo Cushion £65.00
Modern Country Style Interiors
Framed Flamingo Prints
Framed Flamingo Prints Set of 2 £67.50
Modern Country Style Interiors
Woman's diaries, notebooks, notepads and A4 and A5 Journals – the red ones would be especially suitable.
The diaries will be on special by February. You are welcome to go and have a look at our website www.thepapery.co.za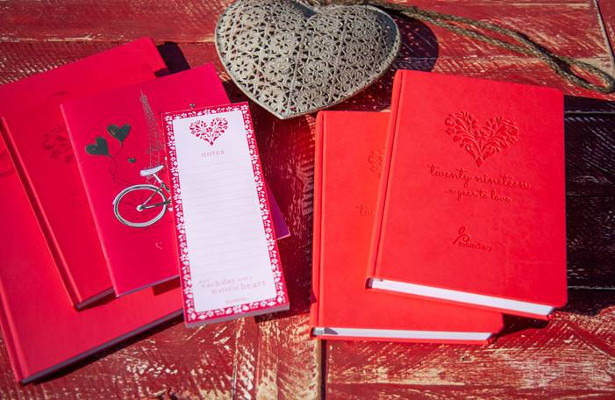 www.littlecocoa.com.au

New artisan chocolate business called Little Cocoa. Hand crafted chocolate pralines
2019 valentines range available which makes a perfect gift for her. Options are 6 piece and 12 piece gift boxes. Can post Australia wide.
www.littlecocoa.com.au
Instagram @littlecocoa_au
Alternative Media
Idea #1: If your partner is active, always running around or particularly interested in health and fitness, we'd suggest gifting a good quality yoga mat, reusable glass/BPA free water bottle and gym towel. Other nice options or add-ons include a gym bag, such as a small backpack or tote with plenty of room for gym gear, or even a couple of pieces of equipment so that they can train at home. For example, small weights, kettle-bells, resistance bands or foam rollers. If they have a particular sport that interests them, get them gear for that.
Idea #2: For a vegan or environmentally-conscious partner, fill a reusable tote bag with sustainable goodies. Ideas include vegan treats or baked goods, seedlings or houseplants, beeswax wraps, keep cups, sustainable scented candles and vegan chocolate.
Idea #3: For a more classic, girly gift: Get your partner a voucher to create their own perfume/scent. You could also fill a basket with their favourite flowers, treats, and a piece of jewellery with their birthstone or favourite stone. One other little touch: Buy them a nice notebook and leave random little love notes throughout so that as they fill up the pages they come across little surprises here and there.
Idea #4: For the one who loves to party: Get your partner a bottle of their favourite alcohol along with two glasses. Bake them a giant choc-chip cookie with piped love hearts or a custom message to snack on while the two of you enjoy a drink together. Then take them out for the night!
I hope you'll find at least one of these gift ideas helpful! 🙂 if you need anything else please don't hesitate to get in touch! Thanks
By, Emma Deriu
Alternative Media (Brand name – Health Insurance Comparison)
www.healthinsurancecompa rison.com.au
Luna and co designs offers resin workshops across Sydney, Central Coast and Newcastle.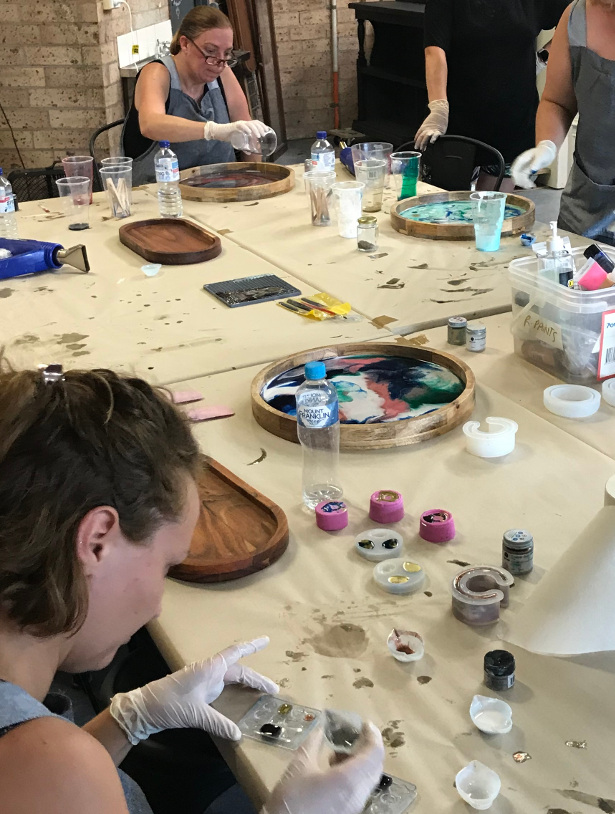 We also have gorgeous unique resin jewellery available for purchase on our website – Book your girlfirend or wife a ticket to our next resin experience complete with bubbles, cheese platter, and other gourmet delights.
Learn how to craft your own jewellery or make a platter that you can use at home.
Visit www.lunaandcodesigns.com
Easy Yet Interesting Valentine Day Gift Ideas For Her In 2019
By Catherine Nichols
Whether you believe in Valentine Day or not, there is no better way to impress a girl than do something special for her on Valentine's Day. She can be your girlfriend, a girl you are hitting on, your fiancé, wife, or anyone special in your life – if you do something out of the way on Valentine's day, she is bound to fall head over heels for you. With valentine's day drawing near, everyone is looking for easy yet interesting valentine day gift ideas for her in 2019 to impress the lady.
Gone are the days when candle light dinner and a diamond ring used to do the trick; buddy, this is 2019 and if you do something extraordinary, only then she will have something to brag about in front of her friends. Don't worry, you don't have to go and fetch the stars for her – here are some easy ideas that you can give a try on Valentine Day 2019:
Self-made treasure hunt
Women love surprises, and there is no exception to this universal truth. To make it interesting, you can just hide around a few clues (may be within the house) and lead her to her final gift. Its easy, convenient, fun, interactive and super cheesy! Try to make it difficult enough to keep the spice alive.
Sizzling lingerie
Women can never have enough of shoes or lingerie, and a certain piece of lingerie because ultra-special if it comes from a boyfriend or husband. This gift is easy to purchase and a total win-win situation because she is going to love it and you are going to reap the benefits in the end. Elle's lingerie collection is totally enviable.
Try something fun together
Whether its mountain climbing or ice skating, try something that she has never done before. No matter how difficult it turns out to be, she is going to remember the fun time you spent together. It will give you lifetime memories. However, make sure to book in advance as your favourite spot could be unusually busy on Valentine day 2019.
Make a collage
Making a collage is super easy nowadays whether you do it with the help of an app on your smartphone or use some simple software on your computer, it can be done within a matter of minutes. Pick a few of your couple photos, put them in a collage, choose a frame, print it and you are done. You can buy any frame from eBay and you will be done.
Customized jewellery
If you want to blow your significant other off their feet by something that she wouldn't imagine you would do, customized jewellery is a safe option. You do not have to spend anytime at crafting or creating – simply pop into your favourite jewellery store, tell them your budget, ask them for customization, pay and pick up later. Tiffany & Co. is something no lady would ever be able to resist. A word of advice, this may take longer than you thought, so you have to book in advance and be proactive to implement this idea.
It doesn't have to be expensive or very tiring, anything heartfelt that you do for your valentine, will show them your efforts and love.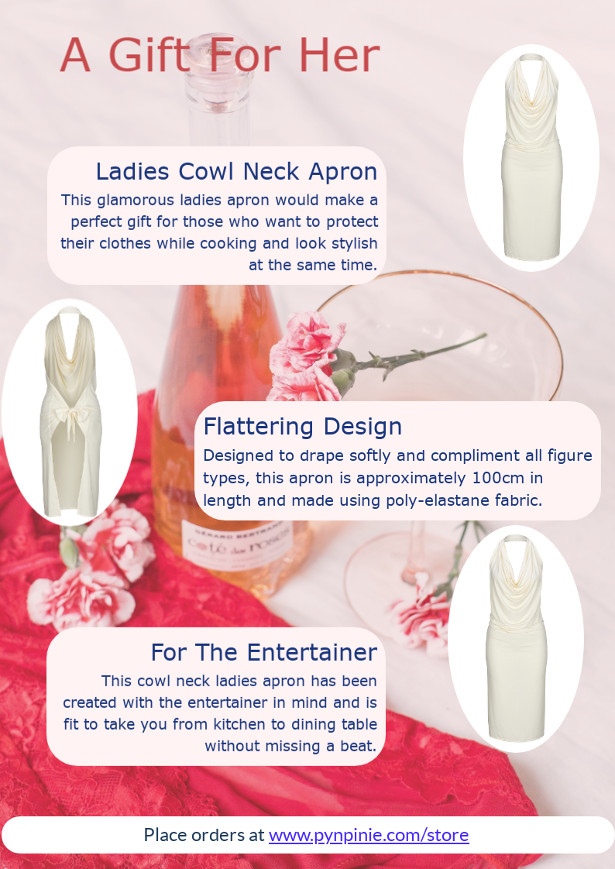 This Valentine's Day, look no further than Issara's Structured Tote to spoil your loved one: its timeless, elegant design is handcrafted into your favourite work tote using premium full grain leather.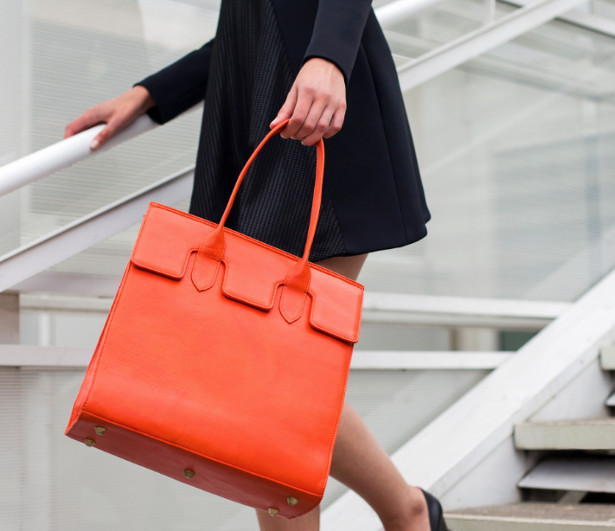 It contains a 12″ macbook pouch and several compartments to keep you organised. Wear it two ways by popping out the side walls.
Product link: https://issara.co/shop/structured-tote/
Brand Background: At Issara, we create minimalist, luxury leather goods that are fairly priced and ethically made. Our products can be personalised with your initials and embedded with a bluetooth trackr for peace of mind when traveling.
Edinburgh-based distillery, The Old Curiosity creates the Apothecary Rose Gin, which is made from one of the oldest rose varieties in the world, and has been used in herbal remedies and tinctures for over 5,000 years.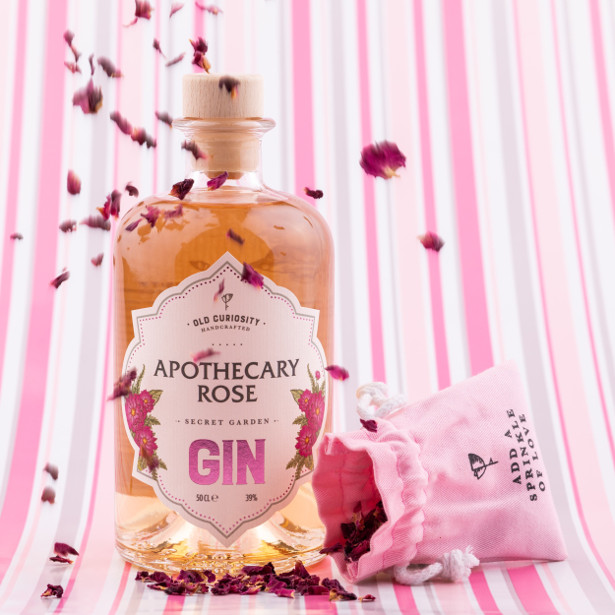 The gin offers a quirky alternative to the traditional gifting of roses, and is guaranteed to impress your Valentine. The beautifully packaged gin also boasts stunning colour-changing properties, changing from pale gold to a vibrant pink when tonic is added. Saying 'I love you' with roses and gin is much more fun!
What's more, until the end of March, every 50cl bottle of the distiller's Apothecary Rose gin will come with a free bag of hand-picked, pink rose petals to perfectly garnish each glass.
The Apothecary Rose gin is available from The Old Curiosity website www.theoldcuriosity.co.uk as well as specialist off-licences, retailers and outlets, and from Harvey Nichols nationwide from 1st February until 31 March 2019.
Further information:
The Old Curiosity Distillery was founded in the Secret Herb Garden, a botanical nursery just outside Edinburgh. The herbs are grown, picked, dried and infused by hand, so they are guaranteed to be 100% natural.
The Secret Herb Garden opened in 2014, and is the brainchild of Hamish and Liberty Martin. Hamish was a wine merchant with a passion for herbs and a dream of a magical herb garden, while Liberty was a resource manager with a love of all things vintage. Hamish studied for a Diploma in Herbology at Royal Botanic Gardens Edinburgh in 2013 and after securing a 7.5 acre plot of land at the foot of the Pentlands, the couple left their existing roles and set up the nursery, café and shop.
The Old Curiosity Distillery launched in October 2017; born of the couple's love of fine herbs and botanicals; their characteristics, flavours and magical properties.
https://www.theoldcuriosity.co.uk
Instagram: @oldcuriosity

Romantic dinner or movie night with friends?
Do Valentine's Day your way with Guylian Belgian Chocolates
FACEBOOK | TWITTER | INSTAGRAM | PINTEREST
Whatever your plans this Valentine's Day, it's only right that you celebrate with chocolates that were created with love! Whilst you may be familiar with the iconic Sea Shell shape and roasted hazelnut praline flavour of Guylian Belgian chocolates, did know that the brand started with a tale of romance? In 1958 lovers Guy and Liliane combined his delicious recipe and her Sea Shell design, as well as their names to create the chocolates you know and love today, as well as being a forerunner of the couple name mash-up.
This Valentine's Day, whether you're looking for a romantic gift, a treat to enjoy after dinner, or something to snack on during a Netflix or movie marathon, Guylian has something for you. Choose from one of the following options:
For a romantic gift – Praline hearts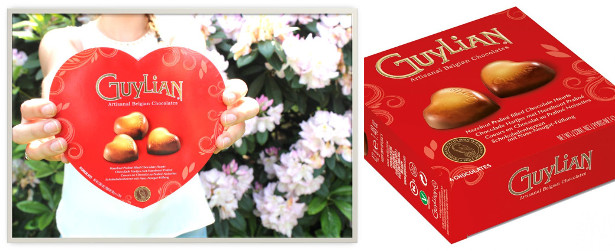 Treat your loved one to an eye-catching red box of romantic Belgian chocolate hearts, marbled and filled with roasted hazelnut praline. The 42g box (RSP £1), which contains four praline filled hearts, is the ideal love token, whilst the 105g heart shaped box (RSP £4) makes an even more impressive Valentine's Day gift.
For an after-dinner treat – Master's Selection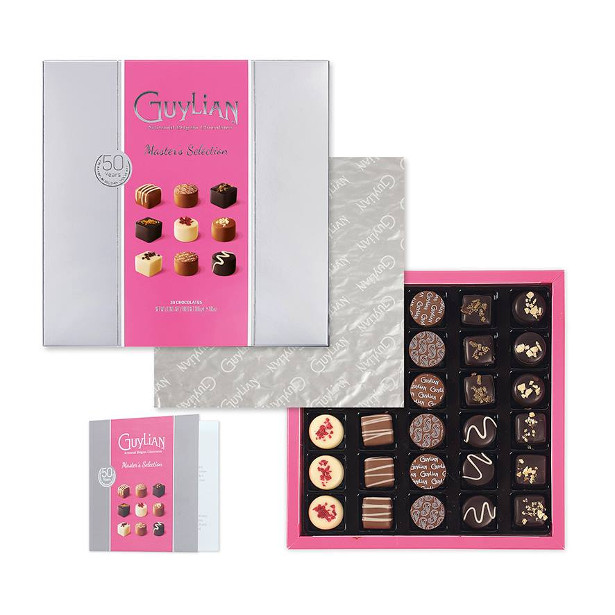 For a real treat, Guylian has created Master's Selection (200g box, RSP £5), a new assortment of 30 mini pralines in 10 delectable flavours, presented in a beautiful gift box. Discover flavours like Coffee-Cardamom, Ginger-Lime or Caramel with Costa Rican pineapple. Fine ingredients like golden berry or zest of lemon decorate each praline to complete the taste sensation. The perfect way to end a romantic meal!
For lovers to share – Guylian Belgian Chocolate Sea Shells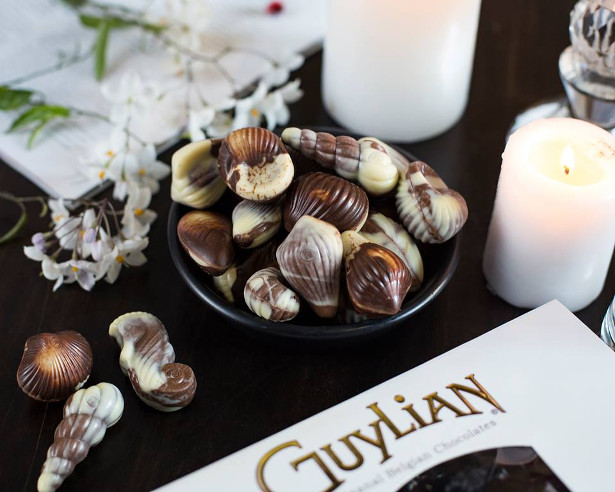 Made from the finest West African cocoa beans and filled with melt-in-your-mouth roasted hazelnut praline, each original Guylian Sea Shell is lovingly crafted from a blend of delicious white, milk and dark Belgian chocolate. Go the extra mile with your gift this year by presenting your loved one with a larger box of Guylian Sea Shells. This indulgent 375g box contains 33 scrumptious Belgian chocolates (RSP £6.75).
Guylian's Valentine's Day chocolates are available from all major supermarkets, selected independent stores nationwide and via Guylian's web shop www.guylian.com.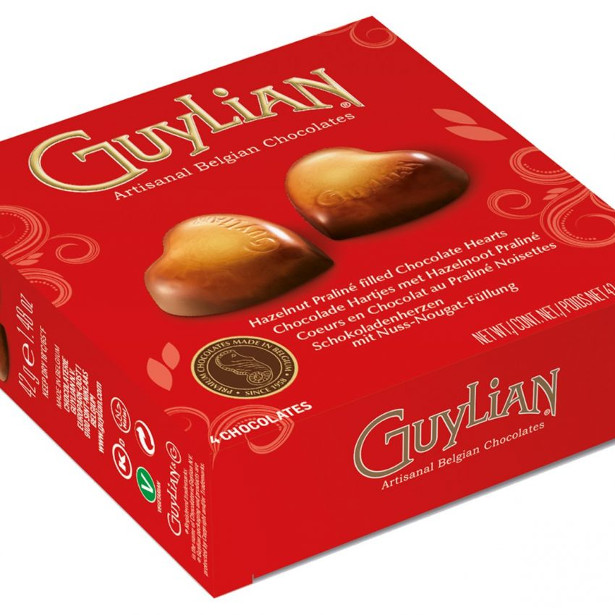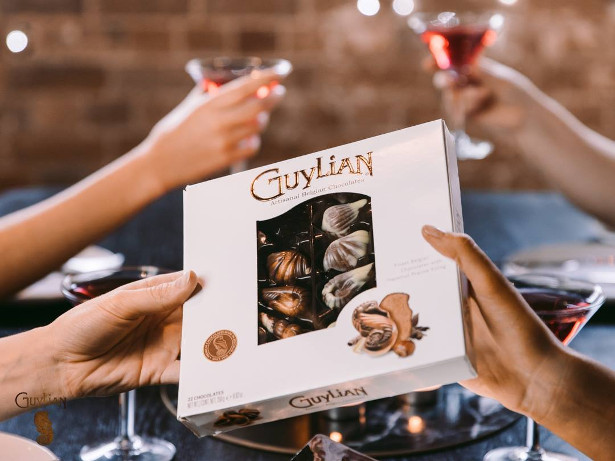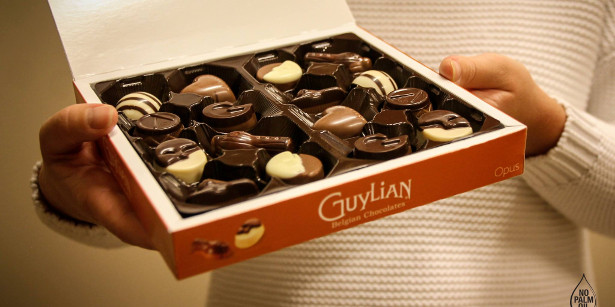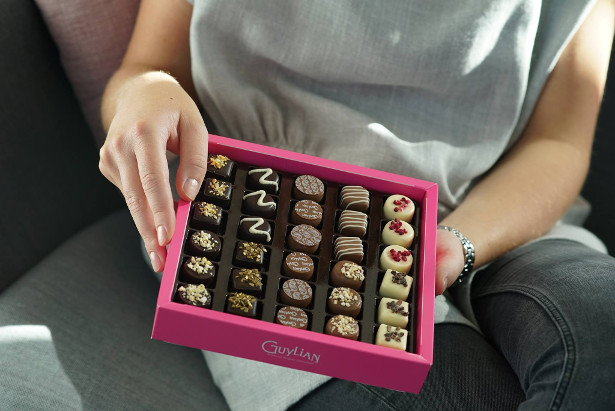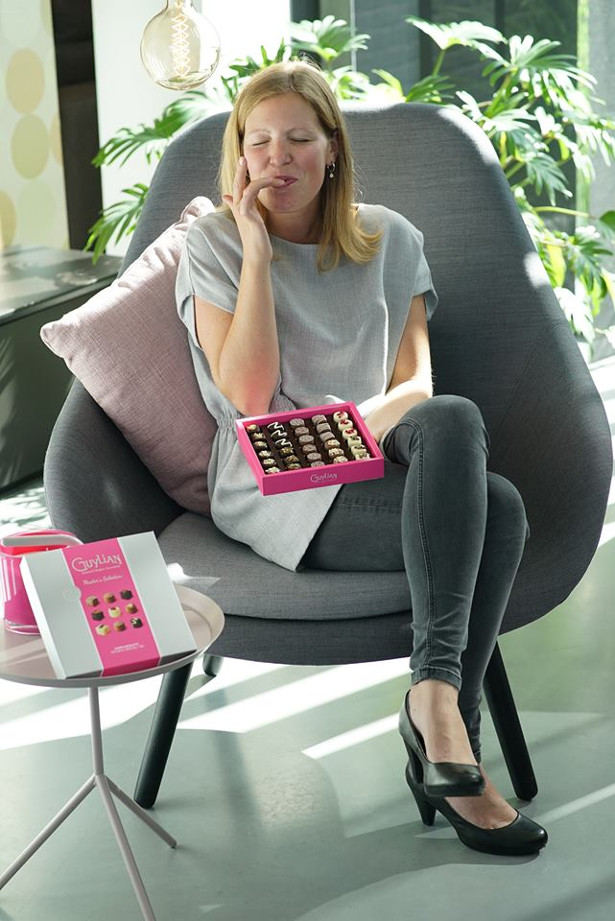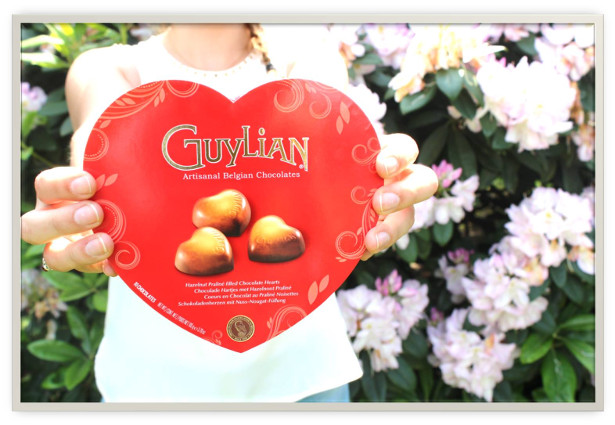 Valentine's Day at Build-A-Bear Workshop!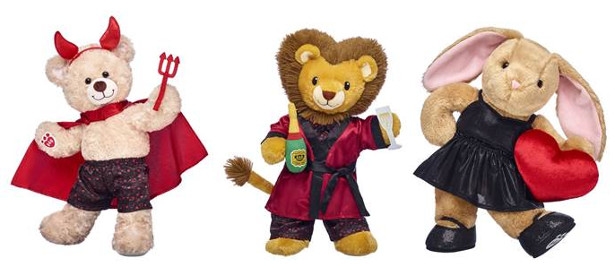 First on the February calendar is Galentine's Day (13th February), a day to celebrate the female friends in your life. Build-A-Bear Giftshop has gift sets for every kind of gal pal.
The Pawlette Galentine's Day Gift Bundle includes a "Galentine's Over Valentine's" t-shirt and a bouquet of rainbow roses, and the Pawlette Plush Robe Gift Bundle is ready for a cosy movie night with the girls. The Red Hot Red Hearts Bear Champagne Gift Set is perfect for party partners. Whether it's time for a spa day or a girl's night out, champagne toasts are never a bad idea.
Silk, roses, bubbly and more—Build-A-Bear Giftshop has just what Valentines need for that special date night in or out. The Lovable Lion Champagne Gift Bundle includes a silk pyjama-clad Lovable Lion with a plush toy champagne and glass set, ready for romance.
The Happy Hugs Teddy Valentine's Day Gift Bundle is wrapped in love, with an oversized plush heart around its head—plus satin boxers and a rose bouquet. While Devilish Happy Hugs Teddy is perfectly playful in a red horned headband, cape, pitchfork and satin boxers! These romantic Build-A-Bear Workshop plush are ready to get this party (for two) started.
Natural Teeth Whitening Kits & Activated Charcoal Whitening Powder! www.biancosmile.com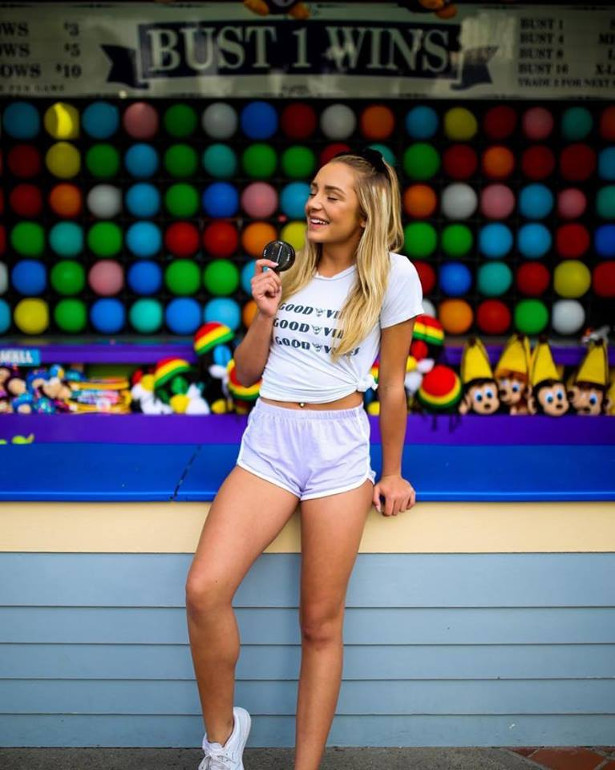 (To enter the competition just email the name of the web address for Bianco Teeth Whitening to bianco@intouchrugby.com winner will be randomly selected in 2 weeks)
Bianco Smile is Australia's leading Teeth Whitening Company. We make 100% Natural Teeth Whitening Kits, that guarantee results.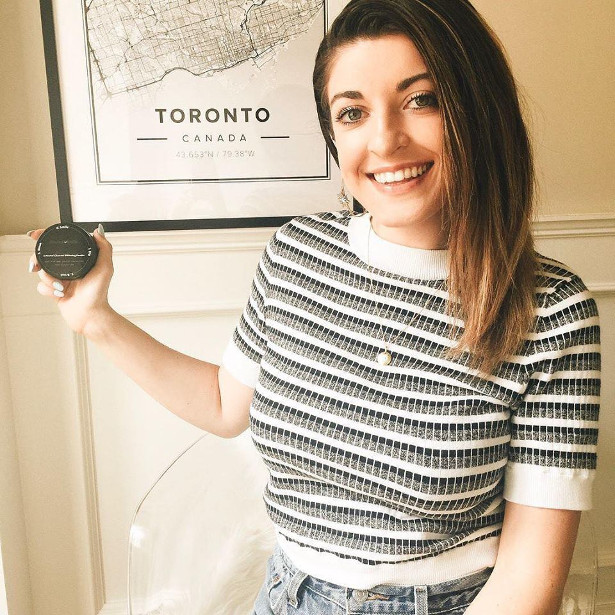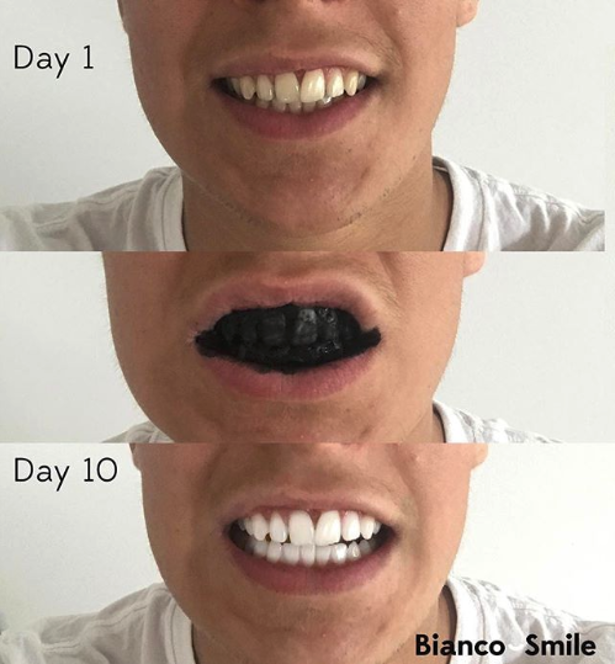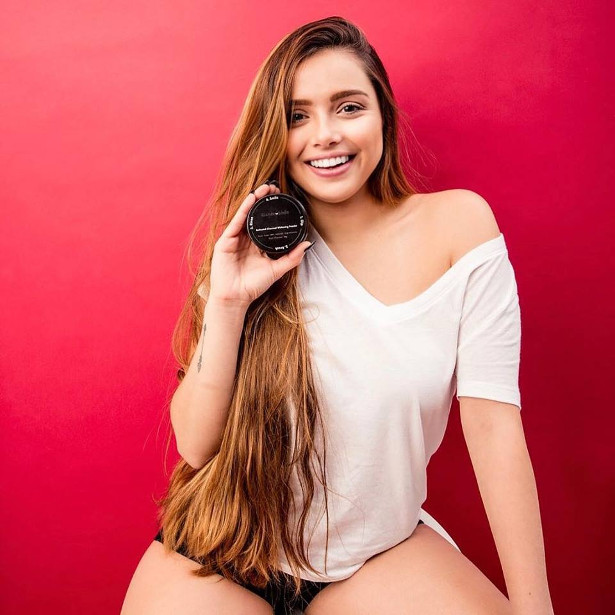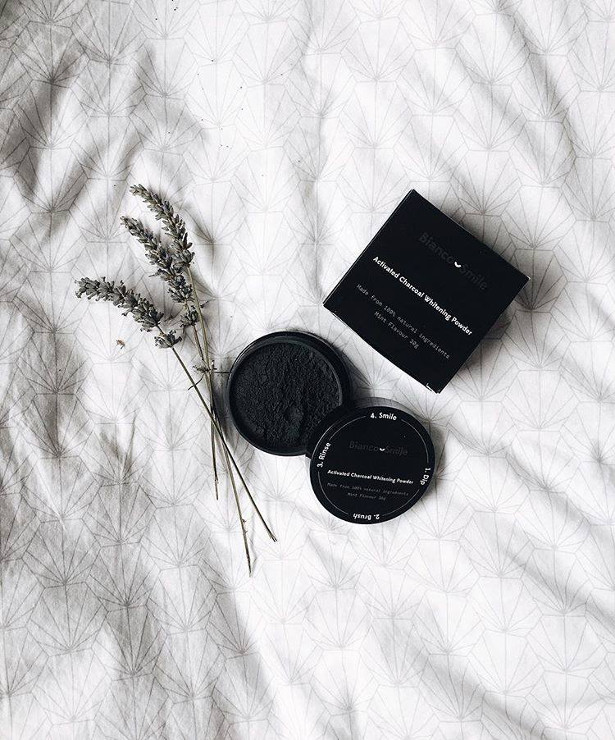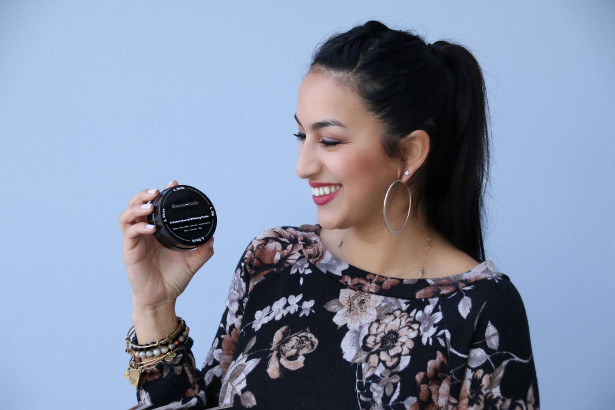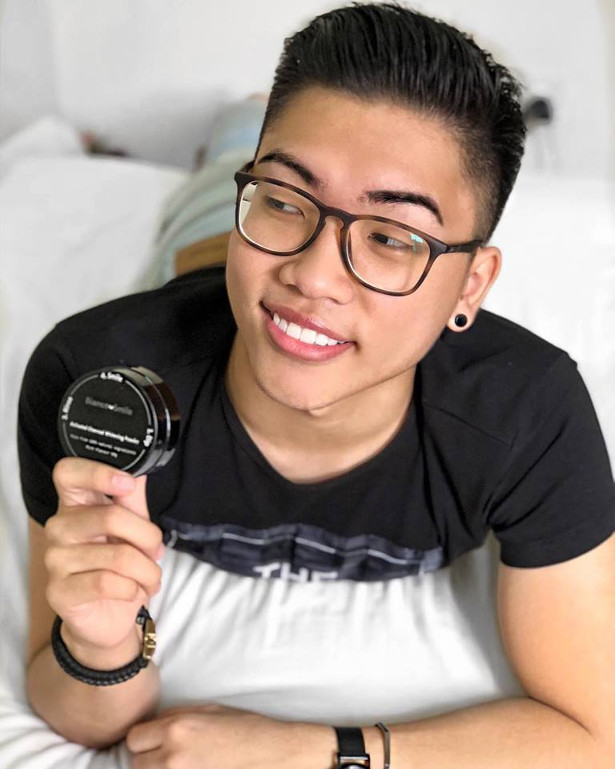 20% off all Valentine's Day bouquets at Appleyard London Code – RUGBY20 Expires on 14th February 2019 >>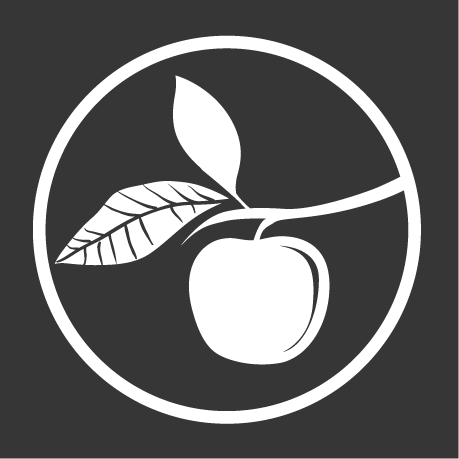 FACEBOOK | TWITTER | INSTAGRAM | YOUTUBE
Boutique florist, Appleyard specialises in beautiful, fresh and luxury online flower delivery throughout the UK. We pride ourselves on being passionate about flowers.
20% off all Valentine's Day bouquets at Appleyard London
Code – RUGBY20
Expires on 14th February 2019
Terms – discount excludes delivery charges, add on gifts and subscriptions.
Redemption link –  www.appleyardflowers.com
Valentine's Day
BOUTIQUE FLORAL DESIGN
Send a quintessentially British bouquet
this Valentine's Day, hand-tied
with love APPLEYARD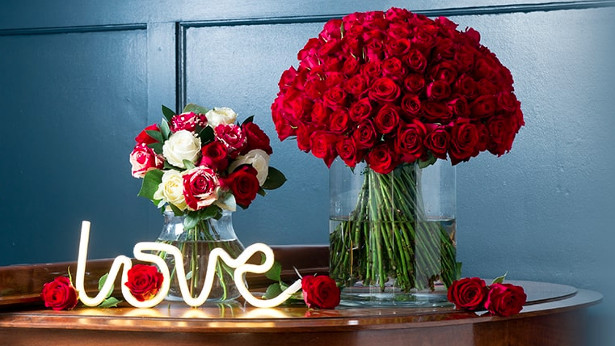 Exclusive to Appleyard London
Highness Roses, 6cm heads & up to 90cm tall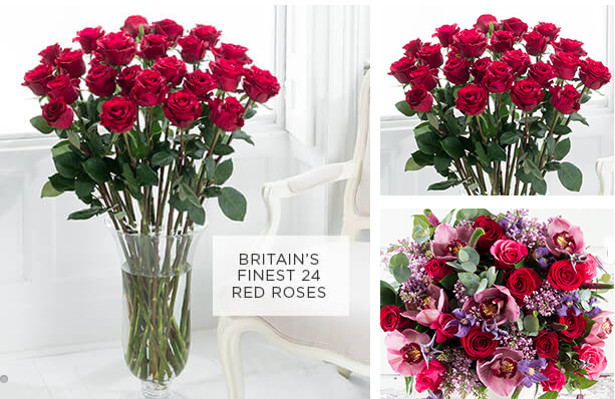 Valentine's
Boutique Bouquets
Expertly arranged by our experienced florists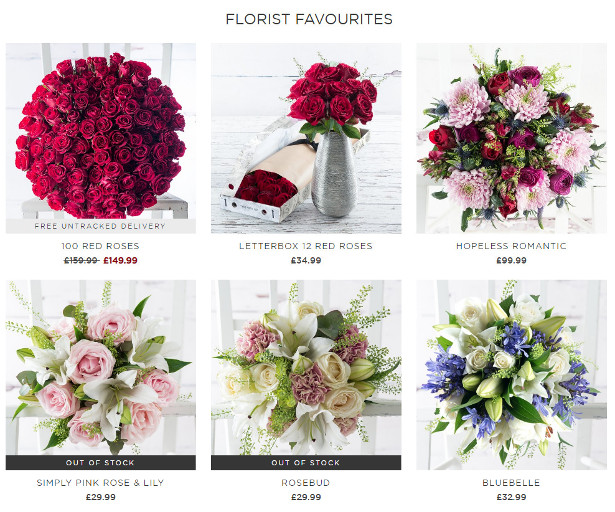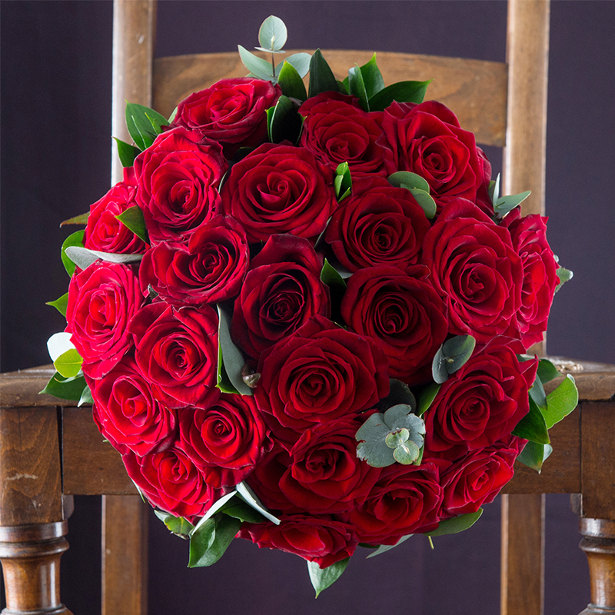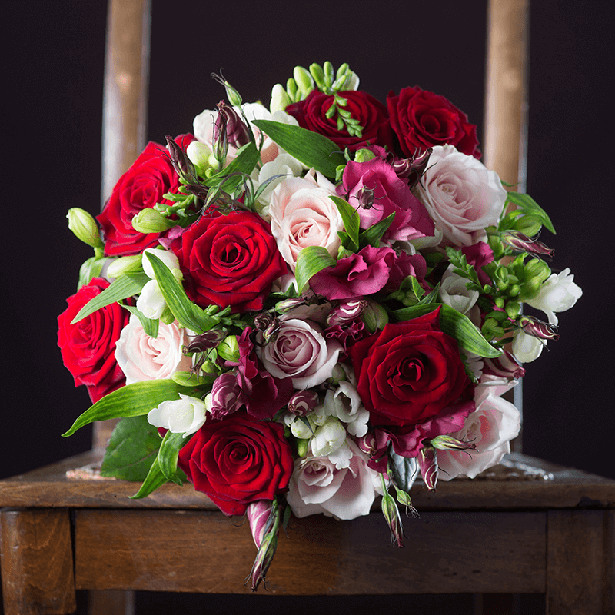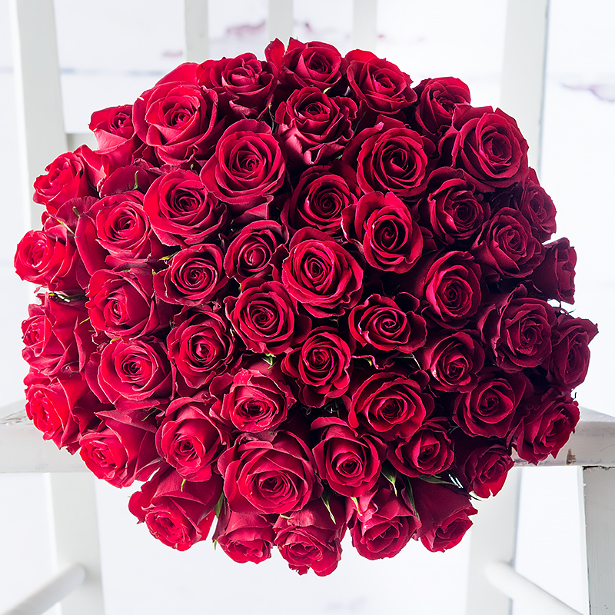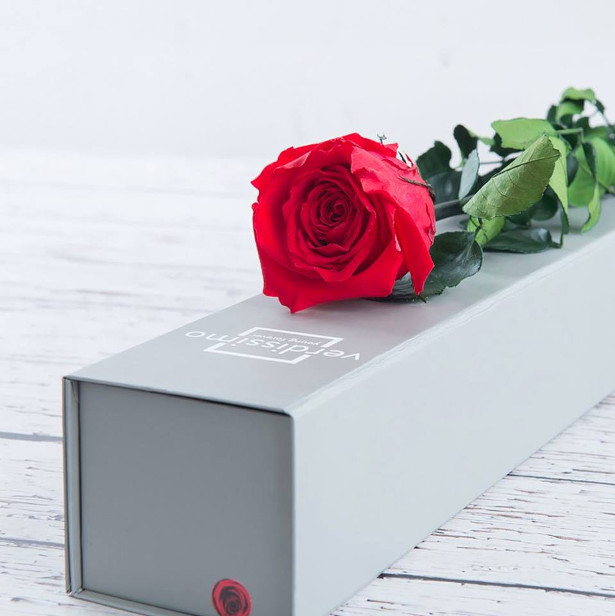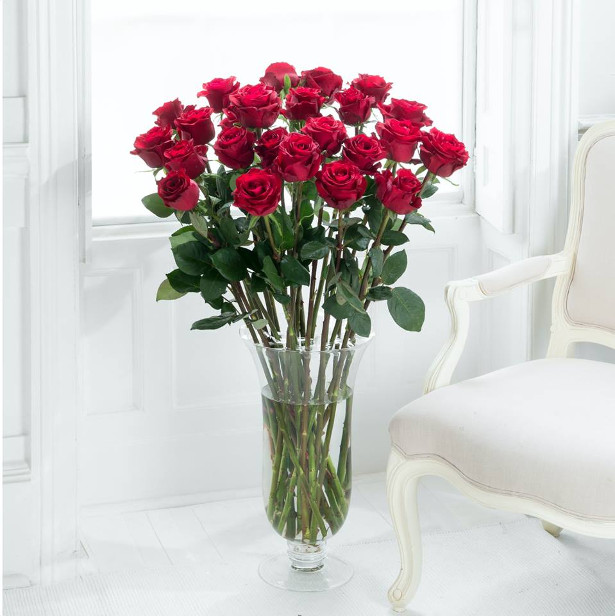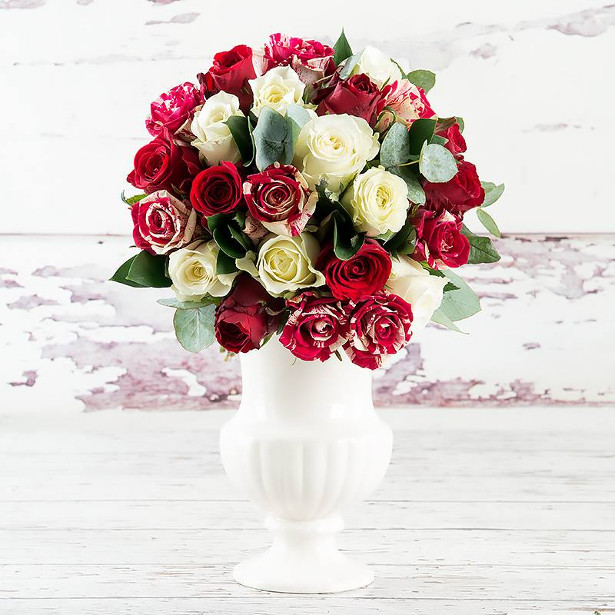 dog&boy Scarf
(https://dogandboy.com/)
RRP is between $89 – $129
BRING THEATRE INTO YOUR HOME
Theatreland print designs from London Transport Museum shop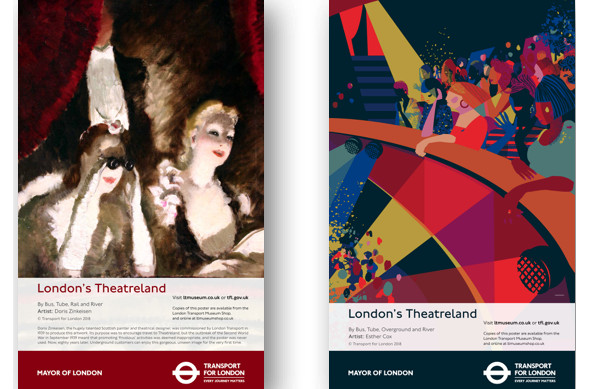 Acknowledged as one of the finest transport poster collections in the world, London Transport has a unique collection of vintage and retro London posters celebrating London and everything it has to offer. Available from London Transport Museum shop, posters include those lifted from disused underground stations, new designs and reproductions of posters from the beginning of the London Underground.
New for January 2019, London Transport presents Theatreland posters. The striking posters celebrate designs from Doris Zinkeisen, 1939 Night at the Theatre and Esther Cox, 2018 Theatreland. London Transport is honoured to feature the work of these two great female artists, separated by 80 years but conveying the same story of women going to the theatre alone – something common today, but perhaps inappropriate 80 years ago!
Originally commissioned in 1939 Doris, the hugely talented Scottish painter and theatrical designer created the design to encourage visitors to Theatreland. Sadly, once complete the Second World War put an end to encouraging 'frivolous' activities and the poster was deemed inappropriate.
Whilst it didn't get to print in 1939, London Transport are excited to share it with the public today!
Theatreland posters can be spotted at London Underground stations and are available to purchase from London Underground Museum shop; £14.95; 25 x 40 inches. ltmuseumshop.co.uk
OMRON Healthcare A Magical Valentine's Gift – EVOLV blood pressure monitor. sync your readings, track your results, monitor your progress, and get a deeper understanding of your health over time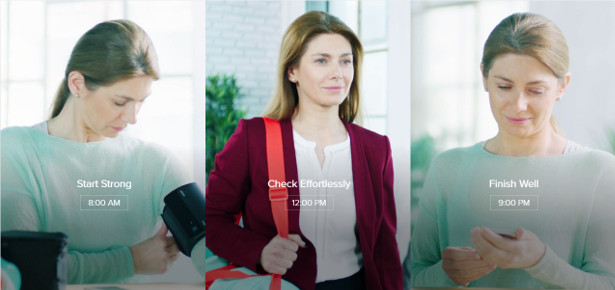 FACEBOOK | TWITTER | LINKEDIN | VIMEO
OMRON Healthcare – the number one global brand for blood pressure monitors. Their blood pressure monitor called EVOLV can sync your readings to your smartphone, so you can track your results, monitor your progress, and get a deeper understanding of your health over time. It's light-weight and allows you to monitor on the go with the same levels of accuracy you would receive from the doctor. The video below captures how to use the device in under a minute:
www.omron-healthcare.com/en/evolv#tracking
It's a great way to help someone look after their heart this Valentine's, especially for those who are health-conscious and sporty!
· EVOLV is a sleek looking device that sets the new standard in blood pressure monitoring. The display, monitor and cuff have been integrated into a compact one-piece device – with no table top unit, no tubes, and no wires. Thanks to its unique design and features, EVOLV offers unmatched usability and portability. This allows you to measure your blood pressure anywhere, anytime.
· Only two buttons for Start, Stop and Sync EVOLV has only two buttons: START/STOP and the connection button.
· EVOLV can sync your readings to your smartphone—so you can track your results, monitor your progress, and get a deeper understanding of your health over time.
· At OMRON Healthcare, we believe that everyone, regardless of health, can live a more fulfilling life. In fact, we believe everyone has the right to a more fulfilling life. That's why we created EVOLV, to inspire people to think differently about their life.
The website also has further videos and information n case it's useful:
www.omron-healthcare.com/en/evolv#evolv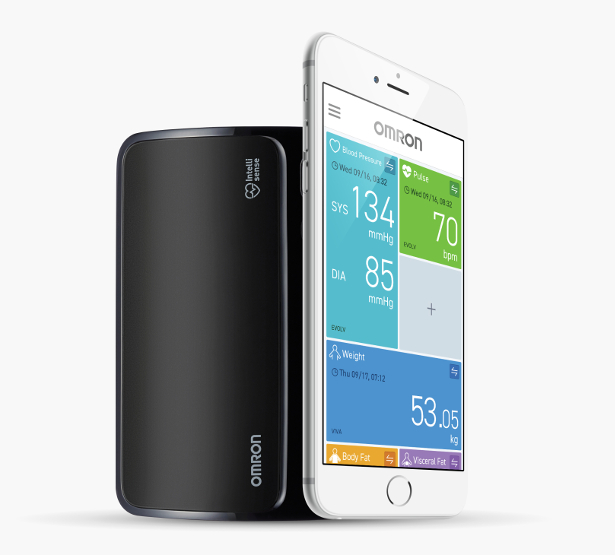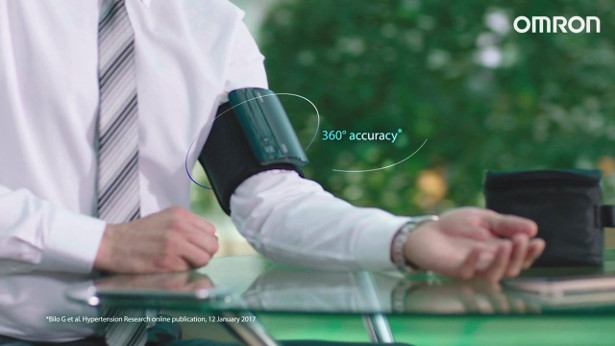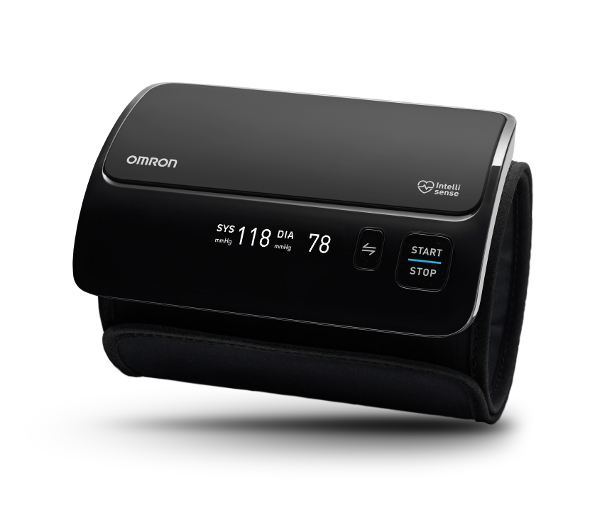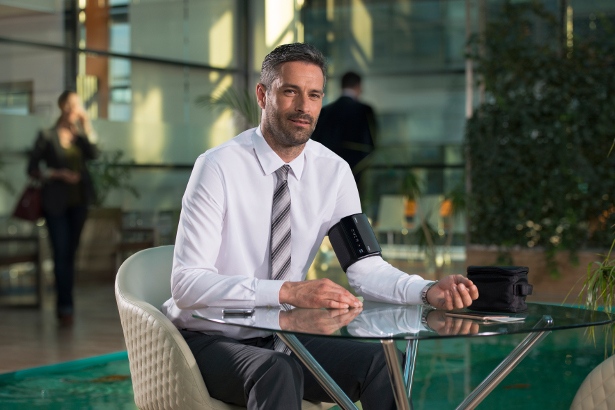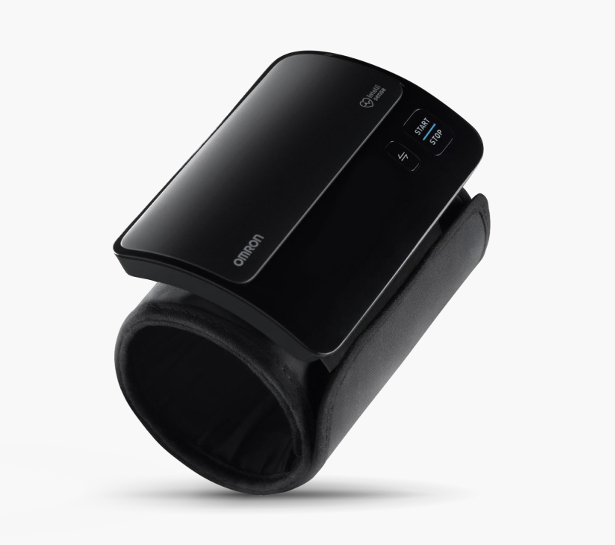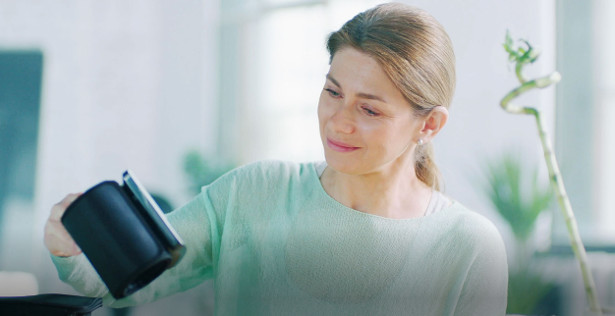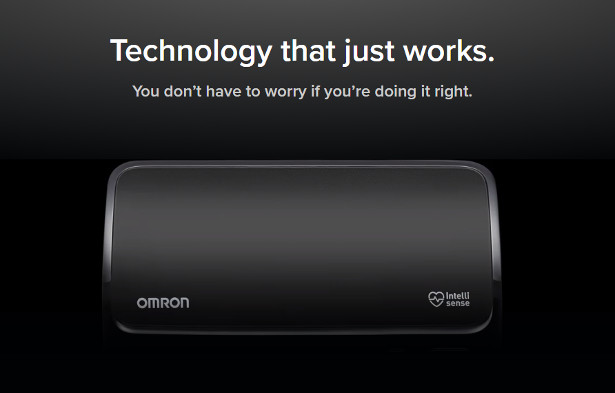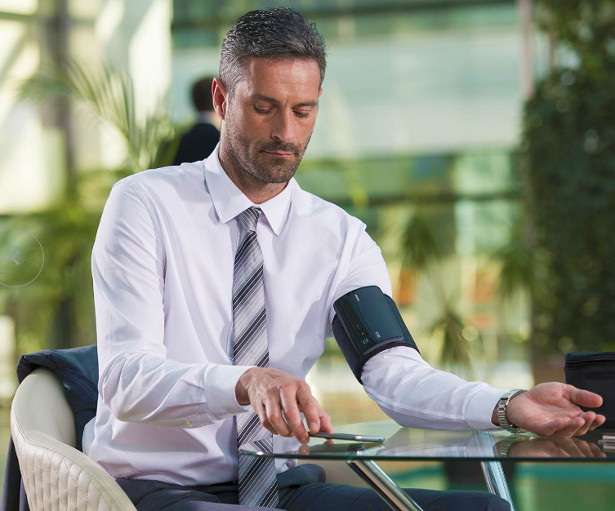 Bridgman Faux Red Velvet Bouquet £169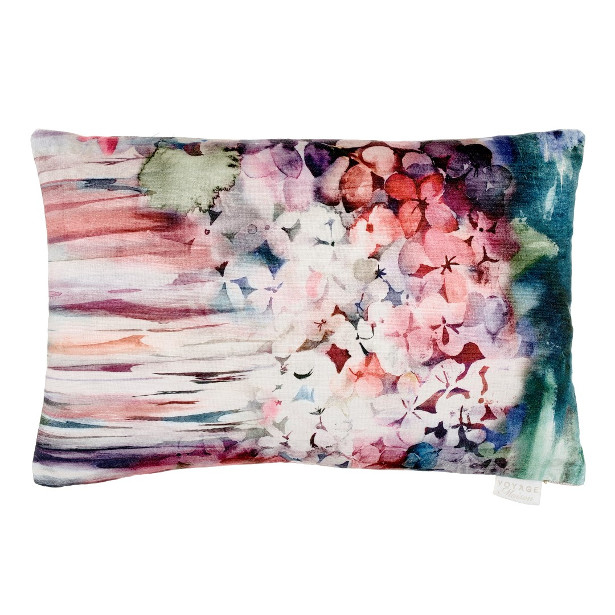 Bridgman Voyage Maison Sisa Coral Cushion £49
Bridgman Voyage Maison Varese Coral Cushion £49
Bridgman Faux Pastel Bouquet £109
TREAT YOUR LOVED ONE TO A BRILLIANTLY BRITISH VALENTINE'S DAY AT ROAST
They say the way to one's heart is through their stomach, so what better way to treat your special someone than a brilliantly British Valentine's Day dinner at Roast?
The renowned eatery, which sits proudly atop the bustling Borough Market, is famed for its traditional yet innovative dishes that have been exciting Londoners and visitors alike for more than 13 years. A three course set menu, including dishes such as Hand Dived Scallops with Blood Orange Gin Pressed Cucumber and the house favourite Beef Wellington with Bone Marrow and Shallot Gravy, boasts the finest seasonal ingredients, making Roast the perfect choice on the one day of the year when only the best will do.
Alongside the three-course menu, further tempt your taste buds with a complimentary mouth-watering cocktail. Choose between the Blackthorn, made with gin, house made sloe gin, fresh blackberries, lime juice and English sparkling wine, or the S-Berry, a sour mix of gin, strawberry purée, lime juice and fresh strawberries. For those after something non-alcoholic but full of flavour, the Instagrammable Candy-Crush, created with Seedlip Grove 42, coconut water, lychee juice, lemon juice, apple and candy floss, certainly packs a punch.
Secure yourself a spot in your partner's good books this February 14th by booking a table here https://www.roast-restaurant.com/valentines-day/
The three course set menu with a complimentary cocktail is available from 14th – 16th February 2019 and is priced at £69 per person.
Taylor & Hart
Sustainable, jewellery brand Taylor & Hart.
We are specialized in bespoke engagement rings and jewellery. Our mission is to reconnect people with the original role of jewellery- to be an expression of the human stories that inspired their creation. Something else that we are proud of is the ethical sourcing of all the materials we use: precious metals, diamonds and gemstones.
We were also recently featured in Marie Claire, The Telegraph, The Week, Evening Standard as well as Glamour, Forbes and Financial Times.
We have also just released something very exciting- our debut ready-to-wear jewellery collection, featuring necklaces, bracelets, earrings, and rings, crafted in 9ct and 18ct white, yellow and rose gold. The pieces embrace jewellery trends such as layering, stacking and mixing metals. Right now we also have a special campaign #LoveEveryday (with a special discount offer-10 % off with the promo code LoveEveryday10) around and prior to Valentine's Day. The idea of the campaign is to promote the many different forms of love, every day, not only on Valentine's Day.
See more here: https://taylorandhart.com
https://taylorandhart.com/jewellery
Instagram: https://www.instagram.com/taylorandhart/
Skyfoss Hand and Body Cream.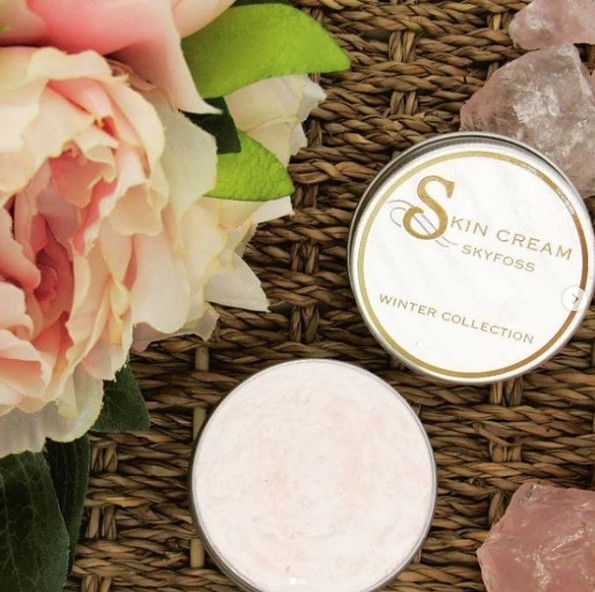 Its light pink color and floral scent make it a perfect Valentine's day present, especially while it's still so cold! Its lightweight formula also makes it a perfect mess-free couple's massage oil to rekindle the romance.
Skyfoss Hand Cream is a luxurious and deeply moisturizing hand cream. It's made from all natural and plant based ingredients, and is cruelty free and eco friendly. It is made fresh and exclusively with the highest quality ingredients typically used only by top tier natural skincare companies.
The product naturally has a floral blossom scent with a natural pink color, and the texture is initially fluffy but melts deeply into your skin with no greasy residue.
For more information, please visit www.skyfoss.com and see our Instagram (@skyfoss.skincare) and see some of our reviews and tagged posts (https://www.instagram.com/s kyfoss.skincare/tagged/).