Watermans hair growth formulas contain naturally occurring active ingredients shown in many clinical studies and trials to block the horrible hair loss effect of DHT in your scalp, that's the root cause of hair loss.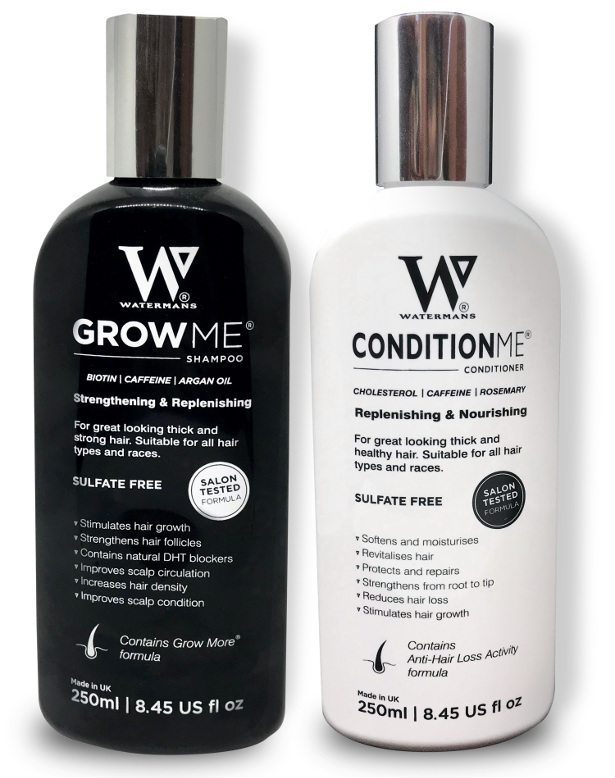 Male & Female hair loss is caused by the presence of DHT on hair follicles this molecule is capable of thinning your hair and making it fall. Fortunately the clinically proven protein inside Watermans shampoo, conditioner and elixir is a formidable fighter against DHT. In other words this protein is capable of neutralising DHT even more so it blocks it, for the Best natural DHT blockers try Watermans Grow Me Shampoo, Conditioner and Grow More Elixir.
£22.95
Available from: www.watermanshair.com
A personalised gift, a love message in a card or all of the above?

A brand new mold to make heart beads to suit your pandora bracelet or hang on your necklace. There are many options to choose from and more coming. These 5 are available now and feature naturally infused colours and 2 with botanicals.
If you're after something a little different, let me know and we could look at a custom colour for you.
Coloured and botanical hearts are on sale for Valentine's Day, are pre made, ready to ship and are simply divine. They are $40 each (after Valentine's Day they will retail for $80) and include postage home in Australia. There is only one of each colour available. Be quick as the love day is just around the corner. https://yo urjourneykeepsakes.com.au/product/heart-bead/
If you looking for a valentine experience gift then a "2019 Painting in Paradise" holiday in Portugal's Algarve may be a lasting loving memory.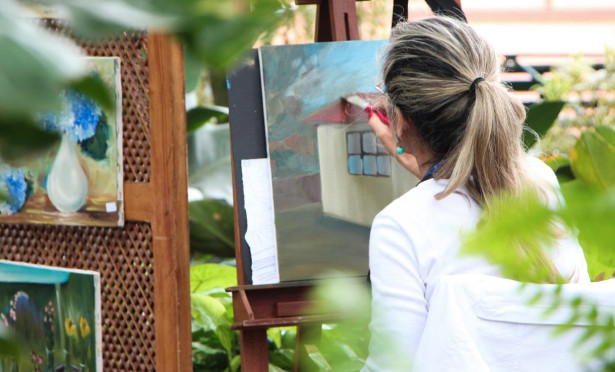 Non painting partners welcome too as other outdoor activities such as golf, quad bike safari, stand-up-paddle or golfing are just some of our outdoor options 🙂
THE SIMPLICITY OF A SCANDI VALENTINE'S

Contura shares authentic and meaningful Valentine's rituals from Scandinavia to save loved-up Brits £620 million on gifts this Valentine's Day
Love it or loathe it, Valentine's Day is fast approaching. Whether you celebrate it or not, you may be surprised to hear that Brits have been known to spend as much as £620million[1] on Valentine's gifts.
This year, Catharina Bjorkman, lifestyle expert at Swedish wood-burning stove brand, Contura, is encouraging Brits to take a step back and enjoy a humbler Valentine's Day, with a focus on thoughtful gestures and quality time spent with loved ones rather than on splashing the cash.
"Every year Brits debate the thorny issue of what to buy their loved ones", says Catharina; "will another bunch of red roses suffice? What if the amusing card you've spent hours choosing falls flat?
"In Scandinavia we take a much more relaxed approach. We have a number of different customs to celebrate this holiday of love, but one thing is certain; less is most definitely more."
Hot on the heels of Scandi trends such as hygge (cosiness and QT) and lagom (a balanced lifestyle), Catharina shares her favourite Scandi Valentine's rituals, guaranteed to inspire UK couples and bring some wholesomeness back to romance in the run-up to the 14th February.
Sweden
Forget over-the-top declarations of love and expensive, grand gestures, Swede's like to keep it simple on Valentine's Day. A small gift of jelly hearts or traditional pastries to share with loved ones, is gesture enough.
Swedish culture is all about balance, which is embraced even for this romantic holiday. Think cosy evenings spent curled up on the sofa, enjoying the heat of the log fire, delicious bakes, warm drinks or your favourite tipple, and enjoying quality time with your partner, family or friends. What could be more indulgent and romantic than that?
Denmark
Young couples practice the tradition of 'gaekkebrev', sending love letters, for Valentine's Day in Denmark. These poems, rhymes or notes are typically decorated with cut-out designs and signed off with dots rather than the sender's name. If the recipient guesses the sender's identity correctly, they are gifted an egg at Easter!
And if love notes or poetry aren't your thing, how about a bunch of flowers? Whilst red roses may be the Valentine's flower of choice in the UK, in Denmark it's traditional to gift more seasonal flowers such as Snowdrops. These delicate white flowers are often thought to symbolise hope and the beginnings of Spring. Now that's romantic.
Finland
If you find the idea of Valentine's Day a little cloying, take inspiration from Finland. Fins call Valentine's Day 'Ystävänpäivä', literally meaning "Day of Friendship".
The emphasis isn't on romantic love, but celebrating all kinds of love and the joy it brings. So, whatever guise you choose to celebrate under – Galentine's Day, Ystävänpäivä, or simply the fact that it's a Thursday, raise a glass to all your friends on February 14th.
Norway
Inspired by Nordic legends, Valentine's Day and spring celebrations have become interlinked in Norway.
Legend has it that the sight of birds mating is a sure sign of the start of spring and the beginning of the season of love. Many Norwegians enjoy looking for birds on the 14th February for this reason.
Watching pigeons scavenge in the park on your lunchbreak perhaps isn't quite as romantic, but any excuse to spend time with your loved one, right?
For more information on Contura, please visit http://www.contura.eu
Valentine's day gifts made easy AND AFFORDABLE with the £10 bundle deal from tesco
Bundle includes a vibrant bouquet of flowers and smooth lindt chocolates
This Valentine's Day, Tesco is launching a bundle deal, a great gift for customers who are looking for a quick and effortless way to say 'I love you' that won't cost the earth. Lovebirds can pop into store and pick up a bouquet of vibrant flowers and box of smooth, rich Lindt chocolates for just £10 – saving all those romantic lovers £7 off the normal retail price of £17 if purchased individually.
With chocolates and flowers going hand in hand as a traditional way to mark the special occasion, the Tesco bundle deal allows customers to pick up two of the most wanted Valentine's Day gifts without breaking the bank. The value for money bundle deal is a sure-fire winner, as customers will be able to spend less time hunting for the perfect gift and more time cosying up to their sweetheart.
The £10 Tesco Valentine's Day bundle deal arrives in stores nationwide from 11th February and includes:
The Event Bouquet
This expertly crafted vibrant colour combination fits in with the Valentine's trends, with romantic hues of red, cerise and purple. This colourful bunch contains eight stems of chrysanthemums as well as the spray carnations. To get the best from the flowers and prolong their life, trim all stems approximately 1.5cm, and display in a clean vase filled with fresh water and the flower food provided. Keep them away from draughts, out of direct sunlight and away from direct heat, to help prolong their life.
Lindt Master Chocolatier Collection, 144g
14 assorted fine milk, dark and white chocolates are created using deliciously crafted chocolate recipes by the Lindt Master Chocolatier. With an array of textures and flavours to please every palate, this is the ultimate chocolate indulgence.
M27407_Flowers_Choc (1) (1)
Valentine's Day gifting bundle RRP £10
There are also a selection of hand tied Valentine's bouquets are available in store at different price points, including; The 'Dozen Roses' bouquet which is made up of 12 single stem red roses and costs only £5. This simple bouquet is all that's needed to say, 'be mine'.
For those looking for an alternative to roses, the £10 'Loving You' bouquet has been lovingly created with an array of chrysanthemums, cerise carnations, white antirrhinums and a glittered red rose, ideal to present to a loved one's this Valentine's Day.
Head into store to find the complete Tesco Valentine's Day range, including additional flower bouquets and plants, fizz, chocolates and cards to spoil that special someone.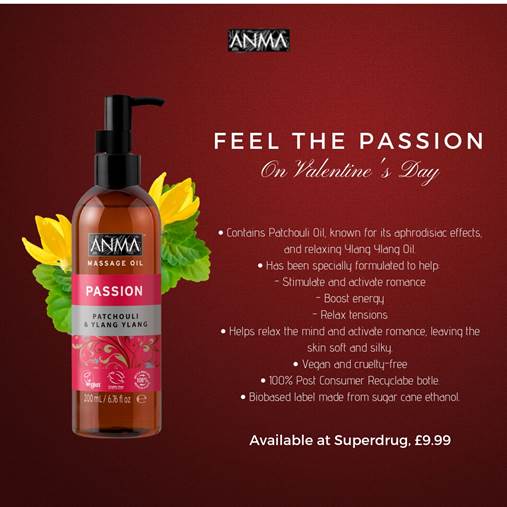 BEST SELLING AUSTRALIAN AUTHOR, CAMILLA CHANCE BREAKS INTO U.S. BOOK MARKET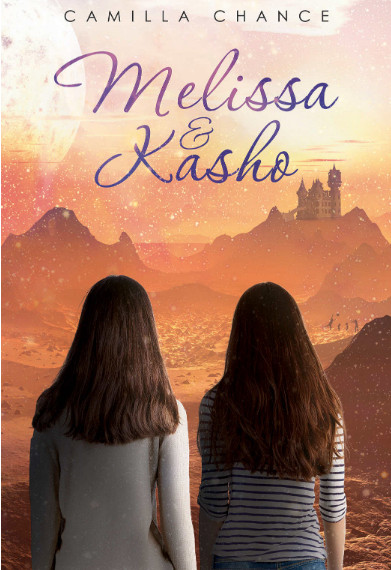 FACEBOOK | TWITTER | YOUTUBE | INSTAGRAM
NEW YORK, NY— Camilla Chance, the Australian bestselling author of Wisdom Man, has a new young adult fantasy romance novel, titled Melissa & Kasho.
The novel set in Italy in the 1950s, traverses class, gender, and power dynamics. The story begins by introducing shy teenager, Melissa who feels lost in a transnational high society world that drives her into the depths of despair. It is only when she connects with Kasho, a native man whose values are in-line with hers, that she finds a kindred spirit who truly sees her, but Kasho doesn't dwell physically on Earth. It is her attraction to the very human Kasho, who has snippets of philosophy to impart, which enables her to develop her own strengths.
As Melissa begins to develop her own strengths, conflict arises, as she is expected to walk, or is bullied into walking, a certain path required of her class, including marrying a certain man. The story heightens when the male suitor her parents have selected for her to marry arrives unexpectedly to court her. As Melissa navigates the world she knew versus the new world she has discovered, the story emphasizes that there is always a way of making your life better.
Melissa & Kasho, published by Austin Macauley, is available on Amazon, Price: $15.99 ISBN: 9781947353909. Review copies are available upon request. For more information, please visit: www.austinmacauley.com/us.
About Camilla Chance: Camilla Chance is the bestselling author of Wisdom Man, her memoir about Banjo Clarke, an indigenous Australian with whom she had a 27-year friendship. This work has been translated into 5 languages and even as Melissa and Kasho is released, its French translation, Un Homme de Sagesse, is being featured at the Paris Book Fair on March 17, 2018.

Camilla Chance has always been a writer. Born in 1940 during the Second World War, she lived in London, where, when she was 18, her first novel was accepted by a then-large publishing company for publication. Although her father forced her to withdraw from this contract as she was still legally his "property" until she was 21, the writing bug never left her. Her family moved to Australia and she graduated in Arts from Melbourne University.
When she was 22, she became a member of the Baha'i faith, and its spiritualism and acceptance have influenced her subsequent writing as well. Much of her early experience has influenced the character of Melissa in her new book. She's been a lyricist for an international performing group The Kuban Cossacks, a high school teacher, and an editor for Faber & Faber Publishers in London.

Camilla was also the first non-Aboriginal to receive the prestigious Unsung Hero Award from Aboriginal people for her dedicated friendship and work for them "behind the scenes." The character of Kasho is firmly based on an indigenous man and Camilla's understanding and love for indigenous peoples comes across clearly and creates a wonderfully strong powerful character.
BALANCE HOLIDAYS PRESENTS NEW WELLNESS RETREATS
TO RESTORE LIFE BALANCE IN 2019

A popular New Year's Resolution is to promise to take time for oneself and invest in restoring some semblance of life balance. Recently launched Balance Holidays (a newly curated collection of luxury wellness retreats www.balanceholidays.com ) presents a series of wellness retreats, available from March 2019, that can make this particular resolution a reality.
Statistics show that society is at breaking point as people endure too many pressures at work and at home and are struggling to juggle busy lives. In the past year, 74% of people have felt so stressed they have been overwhelmed or unable to cope (Statistics from an online poll conducted by YouGov for The Mental Health Foundation's 2018 study). Social media has a lot to answer for as it presents an unreal portrayal of a happy and fulfilled lifestyle, and people often need an escape from 'screen time' to restore contentment in their lives. Women are under particular pressure, as they continue to struggle in the ongoing battle to 'have it all' in terms of career and family life balance. Women are consistently faced with archaic and often chauvinistic business practises, while flexible working options are still in the early stages. There are lots of quick fix wellness solutions out there, but not enough focus on long term and sustainable practises, that provide guests with the tools to help themselves once back home. Balance Holidays provides solutions for long term selfcare.
Balance Holidays launches its 2019 programme with 5 star wellness retreats in France and Italy focussed on reconnecting with nature. Please see details of three Balance Holidays yoga retreats that will provide the perfect 2019 detox:
ENERGY AWAKENING LAKE LODGE RETREAT – CHÂTEAUNEUF-DU-PAPE, FRANCE
During this relaxing waterside yoga retreat (20th-24th March 2019), guests will sleep in one of the contemporary and stylish wooden cabins floating on the mystical lake, and be at one with nature, in the Provencal vineyards of Châteauneuf-du-Pape. These Lakeside wooden cabins are each equipped with all the comforts of a luxury hotel, including an ozone treated Nordic hot tub on the terrace of each private room.
Hosted by yoga teacher, Ilaria Sgaravato (Happy Healthy Ila), guests will start the day at sunrise with a revitalising yoga session on the edge of the lake, saluting the sun with renewed zeal as ashtanga and kundalini are integrated into this invigorating morning practice. Yoga in the evening will be held indoors, in the beautiful cedar wood panelled yoga room, with natural sunlight pouring through the windows that look out onto the vineyards and the lake on all sides. The evening practice integrates elements of vinyasa and yin yoga, with deep stretching, relaxing pranayama and calming vibes to ensure a sound nights sleep in this tranquil environment.
Guests will learn how to cook energising food fit for a yogi, so as to maintain a consistent feeling of vitality and strength throughout the day, and learn useful culinary tips and tricks from The Yoga Food Atelier to create nourishing food with ease. An Essential Oils Workshop will allow guests to discover the benefits of essential oils and how to integrate them into daily life once back home, whether to aid digestion, calm nerves, ease muscle pain or treat headaches.
The programme includes a positive energy workshop to provide some fundamental tools to live a happier and healthier life. Should guests wish to explore the beautiful surrounding area of Chateauneuf du-Pape there are a myriad of further activities available from wine tastings and trips to local villages to sample the local cuisine, to hikes and bike excursions around the surrounding lakes.
Energy Awakening Lake Lodge Retreat: 20th – 24th March 2019 (4 nights). Prices : £1902 pp (based on double occupancy, transfers to and from the airport at preferred rates for Balance Holidays guests and the possibility to share)
GROUNDING RETREAT AT HISTORIC SICILIAN MANOR FARM, COMMENDA DI SAN CALOGERO, SYRACUSE SICILY
This spring retreat in Sicily (10-14th April 2019) has been specially curated to energise, ground and heal the body, mind and soul at the country home of Commenda di San Calogero, overlooking 110 acres of lush green fields. Dating back to the 17th century, this captivating Sicilian country home sits beside the San Calogero river on the outskirts of the Iblean plateau. The boundless landscaped gardens serve as the backdrop for daily outdoor activities from morning yoga sessions to evenings of restorative Jiriki.
Guests will kick-start each day outside with guided meditation and energising yoga practice with leading Vinyasa Flow Yoga Teacher, Vittoria Recchi, mixing both dynamic and slow-flow Vinyasa, elements of functional movement and conditioning exercises to improve body strength, while challenging the mind.
Guests will be invited to take part in activities designed to uncover the true essence of this beautiful region of Italy, from a historical-archaeological hike to visiting Syracuse and the island of Ortigia and a tour of the San Calogero garden, followed by a tasting of home grown produce including vegetable marmalade, honey and extra virgin olive oil. The programme also includes a cookery workshop of traditional plant based Sicilian recipes, as well as a workshop on Yoga Philosophy. Each day will end with a Jiriki session in the light of the setting sun, led by Marie Yagami, daughter of Yu Yagami who founded the Jiriki movement. Jiriki, the Japanese Buddhist term for self-power, is movement therapy aimed at preventing and curing chronic disorder and pain.
Breakfast, lunch and dinner are included and will be prepared daily by resident chefs, using organic ingredients grown in the estate's gardens. All the culinary offerings are meticulously created using traditional Sicilian recipes and methods.
There will be plenty of opportunity for reflection and down-time on this retreat that is designed for those who want to take time, indulge in relaxation, deepen yoga practice knowledge and experience true Sicily.
Grounding Retreat at historic Sicilian Manor Farm: 10th- 14th April 2019 (4 nights). Prices from £800 pp (based on double occupancy, transfers to and from the airport at preferred rates for Balance Holidays guests and the possibility to share)
FOREST BATHING TREE HOUSE RETREAT – CHATEAU DE RARAY, PICARDIE, FRANCE
Wake up high amongst the trees, to the sound of the birds singing and the leaves whispering in the breeze each morning of this weekend yoga retreat. Each of the guest tree houses is furnished with all the comforts of a luxury hotel, including an ozone treated Nordic hot tub on the private terrace.
Delicious plant-based locally sourced food is cooked by the creative chefs using ayurvedic recipes and healing herbs to provide high energy food at every meal. Guests will enjoy lunches and dinners in the dining rooms of the imposing castle surrounded by vast oak trees, which once provided the impressive backdrop for the first original film adaptation of Beauty and the Beast by Jean Cocteau.
There will be a Yoga Food Atelier and demonstration hosted by the Chef to highlight the sources of nutrition in the dishes, and how to prepare them.
Guests will be invited to experience the ancient ritual of forest bathing (often known as silvotherapy) for an entire afternoon, led by a dedicated nature healer, discovering the power of the trees and their magical properties, following shamanic rituals and ancient meditation techniques as well as some yogic practices (should weather conditions be unfavourable, an indoor workshop in basic reflexology and auto-massage techniques using the powerful essential oils from the local area will be held).
Yoga classes will be held at sunrise and sunset, within the castle, with views of the forest and green fields all around. The morning Ashtanga Vinyasa ritual, hosted by Ilaria Sgaravato (Happy Healthy Ila), will revitalise you through a dynamic flow, with focus on core and muscular strength. The evening practice will be deeper and slower with yin and nidra yoga elements and visualization techniques to release emotional and physical pain, through the repetition of mantras and positive affirmations.
A meditation class is offered at noon each day, integrating dancing meditation, music therapy, colour-chakra meditation and mantra singing.
Forest Bathing Treehouse Retreat: 10th- 12th May 2019 (3 nights). Prices from £1464 pp (based on double occupancy, transfers to and from the airport at preferred rates for Balance Holidays guests and the possibility to share)
Balance Holidays offers a huge range of wellness retreats to suit different needs, at venues as varied as Il Borro the Ferragamo Estate in Tuscany, Furnirussi Tenuta in Puglia and Arosea Life Balance Hotel in the Tyrolean mountains. For further information about our other retreats, please do not hesitate to contact Rosie Shephard Communications.
ABOUT BALANCE HOLIDAYS
BALANCE HOLIDAYS is a carefully curated collection of exclusive resort and 5 star hotel partners, handpicked by Livia Manca di Villahermosa, each offering exceptional wellness retreat experiences, with the aim of restoring life balance for guests. Balance Holidays presents numerous never before experienced programmes in a varied selection of ultra high end retreats in memorable and tranquil places.
Retreats are tailored to the individual and include coaching in life enhancing techniques from yoga and mindfulness to re-learning the art of eating. The team will work with each guest to create an intelligent and personalised programme to address their lifestyle, and provide the tools for selfcare at home, to ensure that life balance is maintained long-term. The founder, Livia Manca di Villahermosa, draws on her own personal journey to inspire others and she is always available for Balance guests to speak to. This highly personalised service really sets Balance Holidays apart.
www.balanceholidays.com
IT'SUGAR, the largest specialty candy retailer in the world, has something for everyone. Here are a few of our Valentine's Day products to give your loved ones some sugar!
Saturday Night Live Gift Box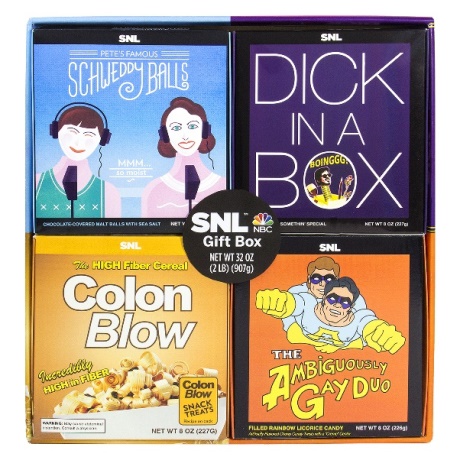 The funniest gift of the season! Saturday Night Live fans will love this exclusive set filled with best sellers from our SNL x IT'SUGAR collection. Gift box includes candy boxes based on iconic Saturday Night Live sketches such as Pete's Famous Schweddy Balls, Dick in a Box, Colon Blow, and the Ambiguously Gay Duo.
Online $34.99: https://itsugar.com/novelty-candy/snl-gift-box.html
snl_giftbox
Stranger Things Gift Box
For the Stranger Things fan in your life. Straight out of Hawkins, this exclusive gift box is filled with best-sellers from our Stranger Things x IT'SUGAR collection including: a Giant Gummy Waffle, Gummy Letters box, Barb "Missing" Malted Milk Balls, The Upside Down Chocolate Bar, and Pollywog Gummy.
$39.99 Online: https://itsugar.com/gifts/stranger-things-gift-box.html
Gift Box
Treat Yo' Self Candy Gift Box
Perfect for the Valentine's Day (or just to keep for your personal sweets stash). The Treat Yo' Self Gift Box is packed with 9 re-sealable pouches filled with all of your favorite candies: gumballs, strawberry puffy puffs, gummy bears, chocolate nonpareils, sour worms, sour rainbow strips, gummy worms, licorice wheels, and peach rings.
Online $40.00: https://itsugar.com/gifts/it-sugar-treat-yo-self-gift-box.html
treat_yoself_gift_box
Candy Underwear
Edible & lickable! Satisfy your desires for one sweet pair with the IT'SUGAR Candy Bra, it's made from the same candy as candy necklaces!
Bra – $9.99 Online: https://itsugar.com/novelty-candy/it-sugar-candy-edible-bra.html
Unicorn Balls
Legend has it that unicorns have magical properties… but what about Unicorn Balls? Give these fizzy-filled hard candies a try and see for yourself! 2.8 oz (80g)
$2.49 Online: https://itsugar.com/novelty-candy/it-sugar-unicorn-ball-bag.html
Chocolate Roses
It's cheaper than dinner for two!
$2.00 in store only
About IT'SUGAR
Founded by candy veteran Jeff Rubin in 2006, this sweet experiential retail environment has become the largest specialty candy retailer in the world. The IT'SUGAR Empire consists of over 100 retail locations in U.S. hotspots such as New York, Las Vegas, Los Angeles, San Francisco, Miami, Dallas, Houston, and Chicago. Known for their absurdly wonderful sugar innovations that celebrate lighthearted rebellion, IT'SUGAR aspires to a future where everyone has access to the pure joy that comes from indulging in a world with fewer rules and more sugar. For additional information, please visit https://itsugar.com/

For Valentine's Spice! Freshly Spiced Spice Blend Recipe Kits Natural Spices, Healthy Recipes!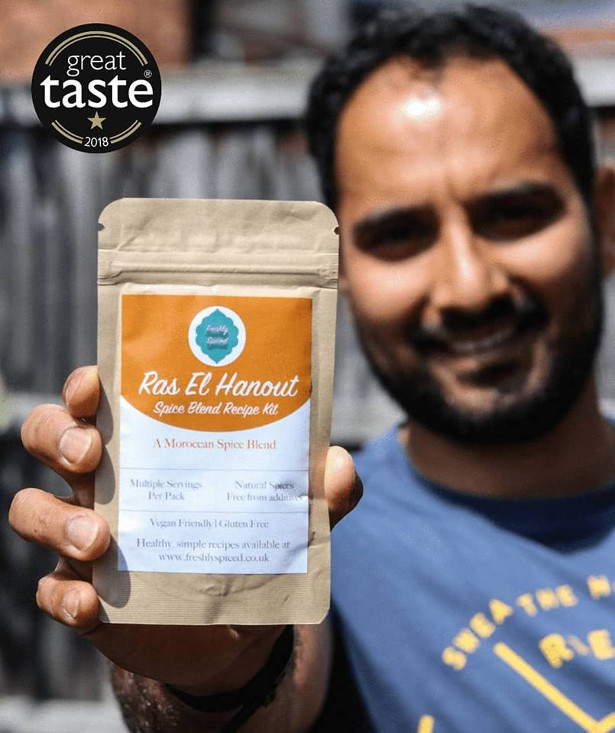 FACEBOOK | TWITTER | INSTAGRAM | YOUTUBE | PINTEREST

Natural Spice Blend Recipe Kits, with 21 spice blends and almost 50 online recipes to create delicious home cooked meals with vibrant spices. These are a great gift to be able to prepare a meal for loved ones and then build a collection together to keep healthy and have lots of meal ideas. They offer flavours from around the world including curries, BBQ seasonings, unique sweet spices to create cakes and biscuits and more unique ones to flavour coffee, spaghetti and more.
They have gift tin options including their Specialty Tin containing our 8 best sellers.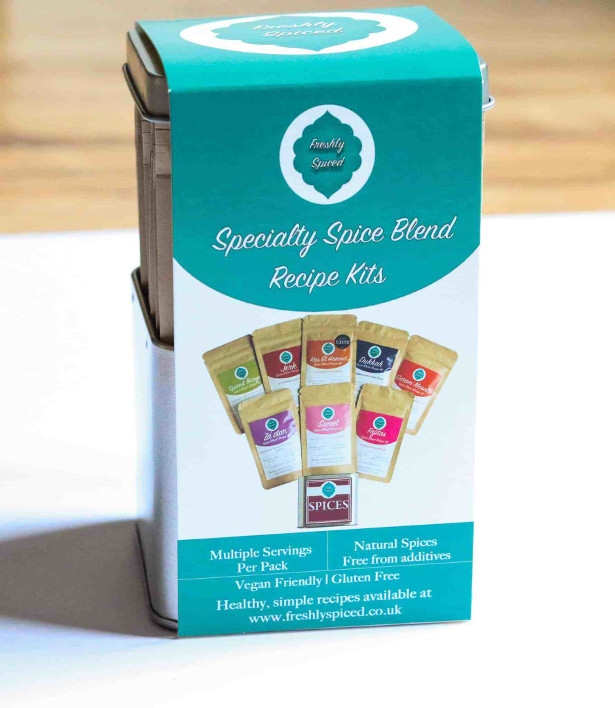 "What started out as a hobby, from a passion for cooking, fitness and trying new dishes has since developed into a full time business. We started in February 2016 and have been building our brand and developing our range since. Freshly Spiced is run by myself (Tom) and my wife Claire, our focus being high quality, vibrant spices and blends, with simple recipes making for a unique range of recipe kits.
All our spices and spice blends are toasted first to enhance the aromas and ground in small batches on a regular basis to ensure we offer a really fresh, natural product that is free from additives or preservatives. All our blends come with accompanying recipes on our website and also our youtube channel, this is continually growing to offer multiple recipes per blend. Our products are sold in BRC accredited re-sealable pouches to keep light, air and heat away for optimal spice storage. We want our customers to get away from cupboards full of old out of date spices and aim to use them within a 3 month window, taking advantage of flavour and health benefits.
You can now find our products in various farm shops and deli's, as well as being used by restaurants, butchers and bakers. Along with our online shop we sell on various other selling platforms. Our range is continuing to grow with new blends and delicious recipes. We look forward to hearing from our customers and finding out how our spices have been used to create their own unique meals."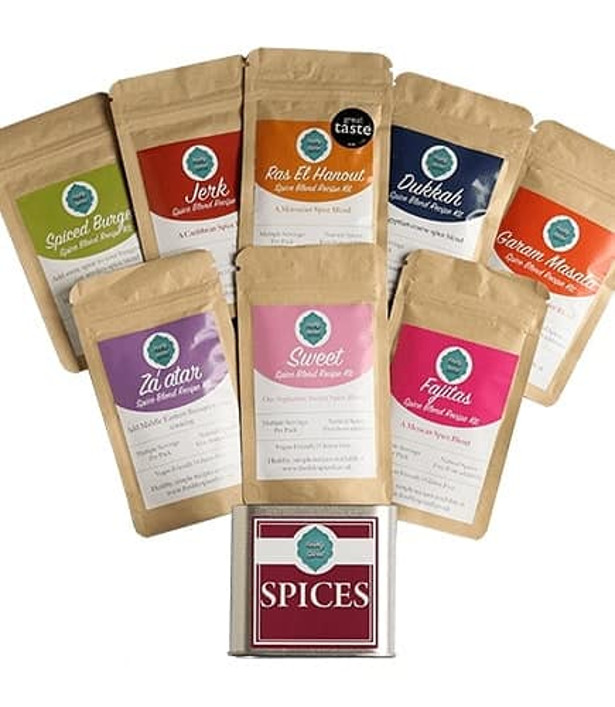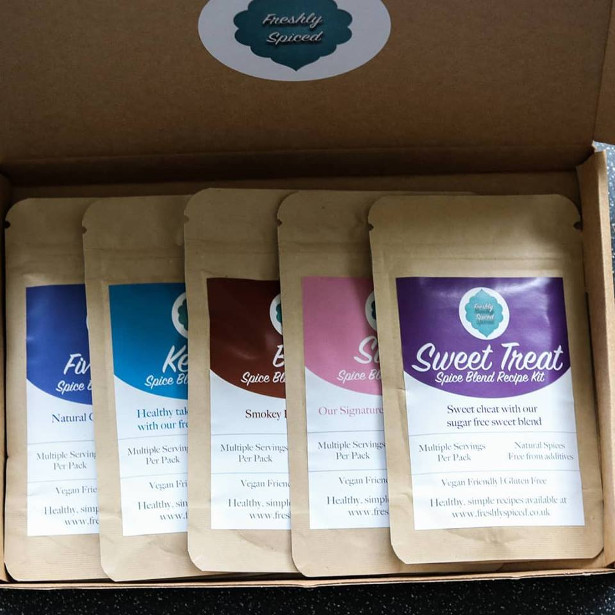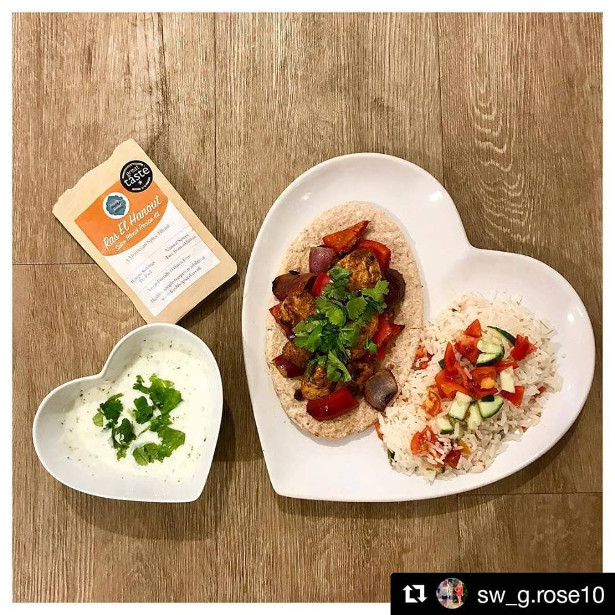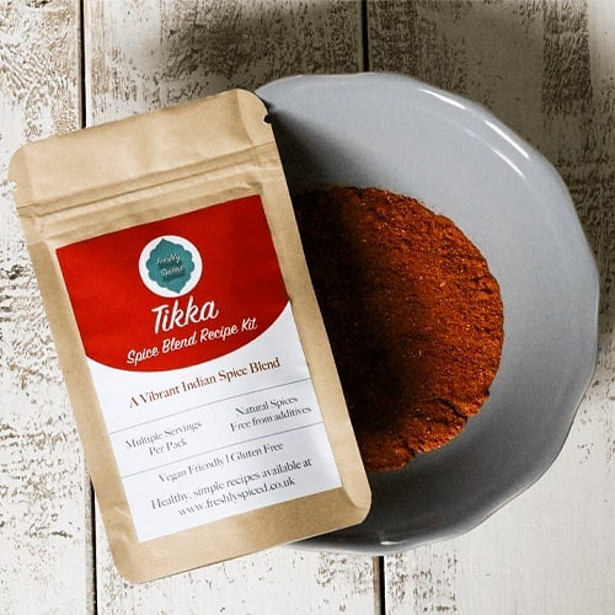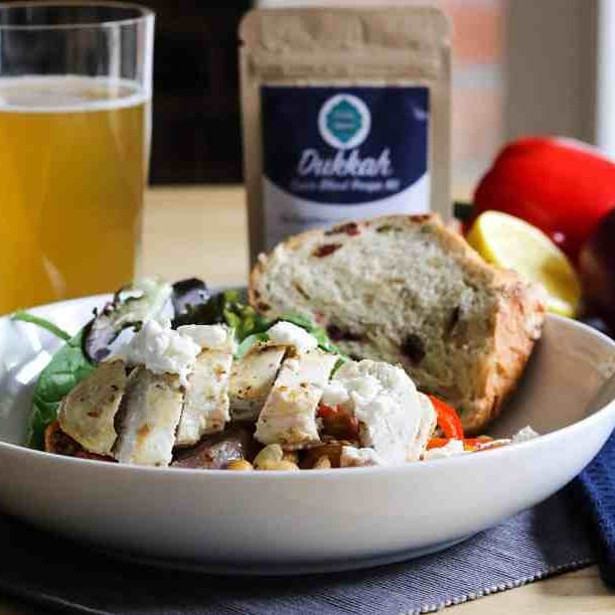 Fall for a Monkey this Valentine's Day

Because there is no love that compares to the love of a child, this Valentine's Day treat your special little one to a Matchstick Monkey.
The multi award-winning much loved teething toy that has brought relief to babies around the world is ready and waiting to become your baby's new best friend!
The fun, soft teether comes in a wide range of bold and vibrant colours, and features a number of different textures to help massage sore gums and ease teething pains. With clever, easy to grasp arms as handles, each teething toy is dishwasher and fridge safe.
Its bendy, curly tail works as a hook for buggies and car seats too.
So, what are you waiting for? Fall for a Matchstick Monkey this Valentine's Day.
Meet Matchstick Monkey and the rest of the Matchstick family at www.matchstickmonkey.com
Aloe Task by www.maltaloe.com Aloe barbadensis. Preserves the organoleptic characteristics of the extract of Aloe barbadensis leaves… very good for constipation, it is anti-bacterial, it lowers blood sugar and people use it for their skin also!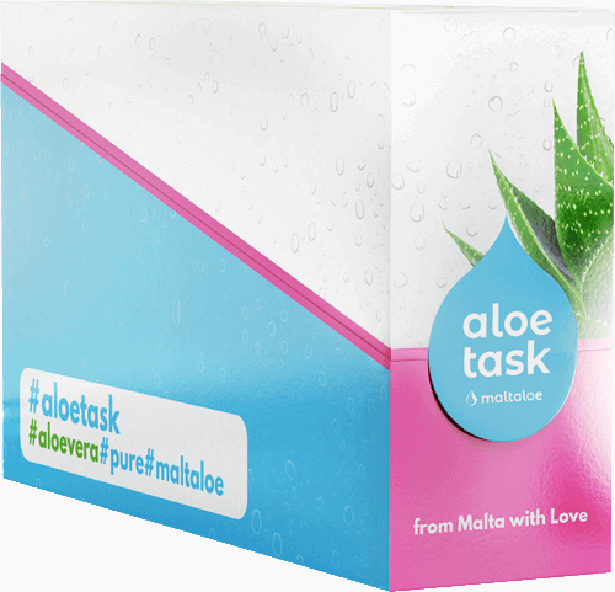 FACEBOOK | LINKEDIN | INSTAGRAM
MaltAloe is a recent reality. Founded in May 2017 by a group of businessmen, lovers and direct users of aloe vera and its derivatives, it works at close contact with a company (MaltAloe Tenerife) which takes care of cultivating and extracting the gel contained in the plant resulted from the collaboration: Aloe Task.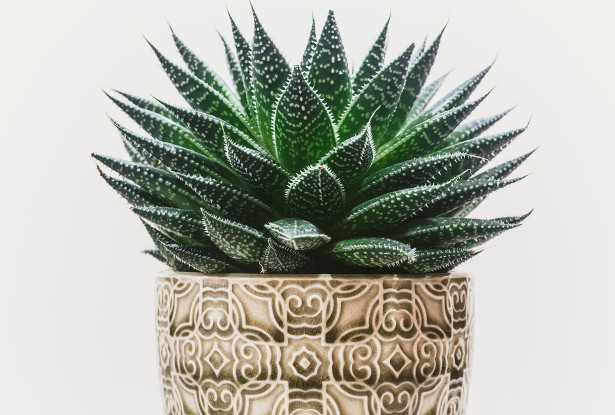 The decision to lay the foundations on the island of Tenerife is not accidental. The headquarters, in fact, has been specially selected to take advantage of the best raw material in the world and the ideal climate for the cultivation of this plant with multiple beneficial properties.
Aware of the great potential of aloe vera gel, after evaluating the idea of ​​the partners, MaltAloe has engaged in a series of market researches that has led them to develop a common vision, a very ambitious project but of great interest not only for aloe lovers, but also for those who take care of their body every day with the help of only natural cosmetics and/or supplements.
Aloe Task is a unique product consisting of only the fleshy heart extracted by hand from the leaves of Aloe barbadensis. The gel is cold worked, so as to preserve the organoleptic characteristics of the extract. The time between extraction and packaging is less than seven days. During this time, we take care of the reduction of a substance present in the gel, the aloin. If ingested in large quantities, this substance causes side effects. Aloe Task, thanks to its processing, is immediately ready to drink and has no contraindications. The product is packaged in an aseptic environment with packaging suitable for screening UV rays.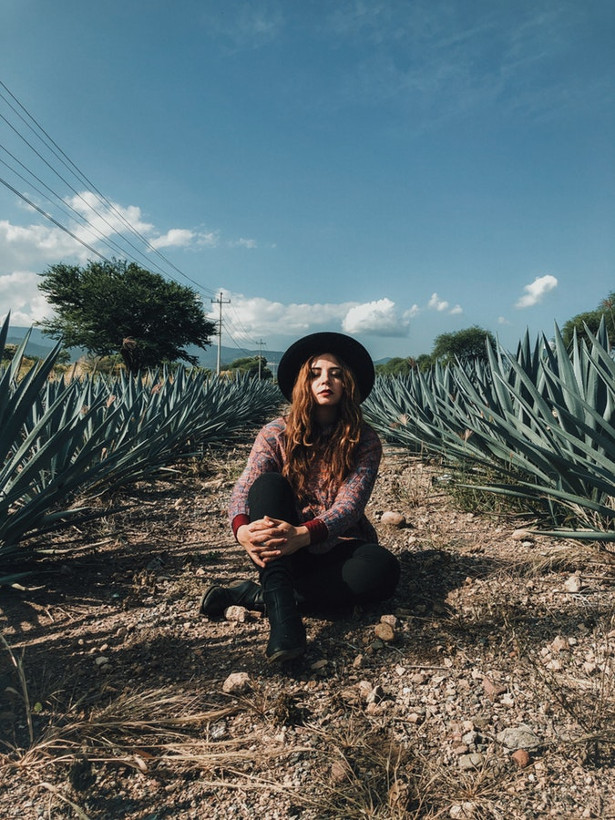 The project is ambitious, but on the right track. The ultimate goal is to propose a complete supply chain based in Malta, cultivating the plants directly on site, where the gel will be extracted and then transformed and packaged, so as to allow the use of the aloe also in countries where there is no availability to grow the aloe plant.
In addition to offering online sales, the company aims to manage the distribution of the Aloe Task flagship product, and other aloe vera based formulas, in specialized and professional stores, where only certified high quality aloe gel is sold.
The containing package of Aloe Task was designed to have fresh gel available always, handy for every use. The study behind every single sachet is weighted. We have chosen to use 10 g sachets so as not to have to use chemical preservatives or synthetic ingredients to improve the life of the product. When each new package is opened, the product is as fresh as just extracted.
We want to change the vision of the aloe, reverse the situation and let the world know this extraordinary plant, usable not as an ornament of gardens and balconies, but as an ingredient or absolute product to take care of the body from inside and outside.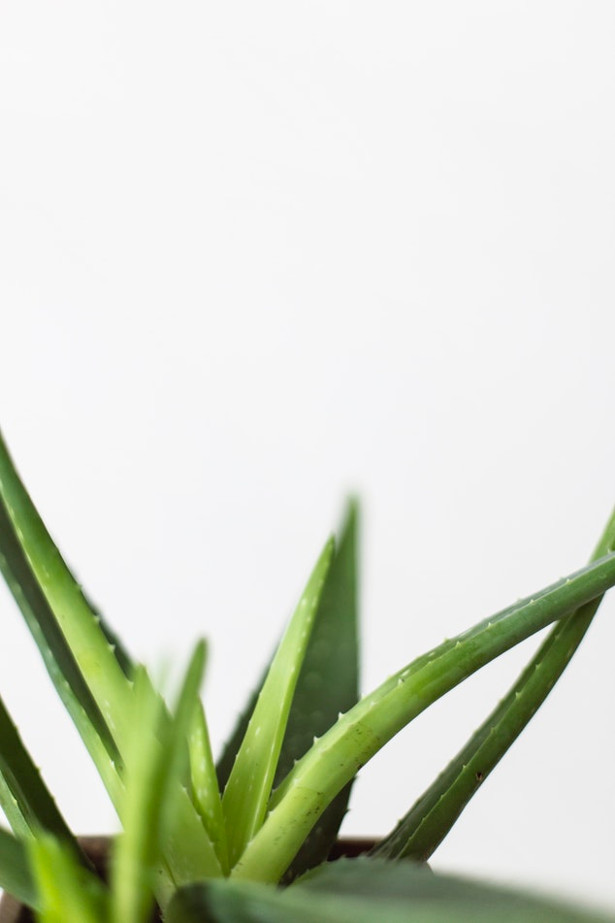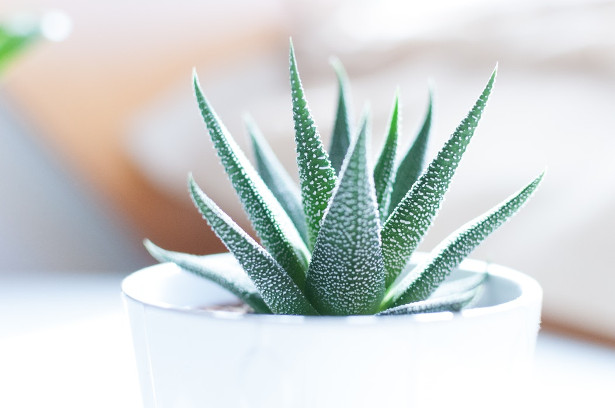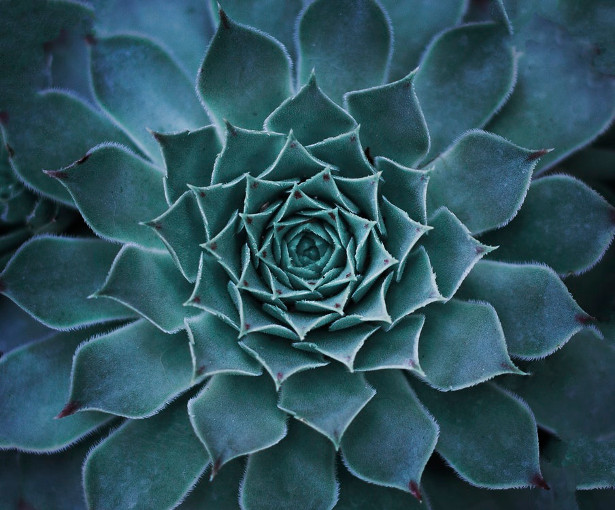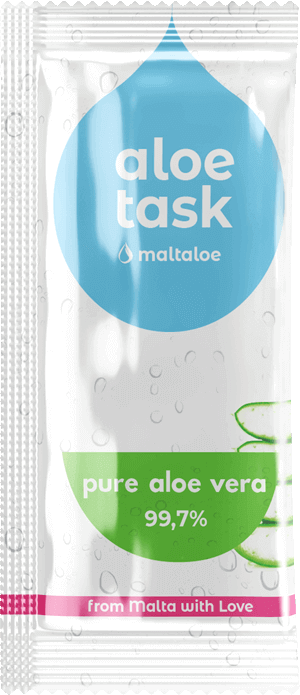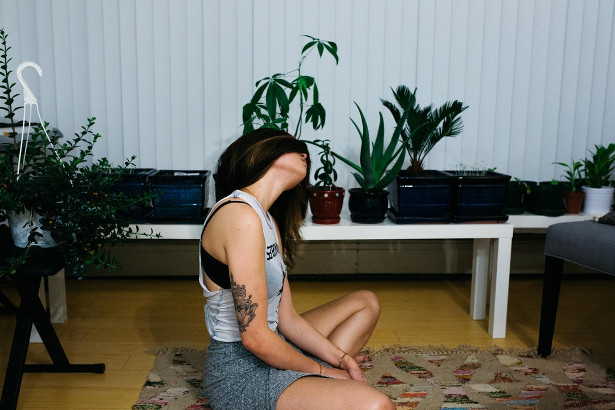 The perfect gift for any (chocolate) lover this Valentine's Day…
a delicious, delicate and decadent box of raspberry champagne truffles from Royal Opera House shop.
Biting into a fresh cream ganache, oozing with champagne and raspberry puree, you'll want to savour every moment,
and it comes beautifully packaged in a pink and gold box.
The unique brand is inspired by founder James Cadbury's great-great-great grandfather – John Cadbury and aims to make British chocolate great again,
reinventing chocolaty classics with a contemporary touch.
Love Cocoa also donates a percentage from every sale to the Rainforest Foundation and there is no palm oil or gluten included.
Raspberry Champagne Truffles – £15 – Royal Opera House shop – shop.roh.org.uk
10 Luxurious Valentine's Day Wellness Escapes for 2019

With Valentine's Day around the corner, discover the 10 best locations for a luxurious Valentine's Day wellness escape. If you're looking for a gift that will go straight to the heart, Health and Fitness Travel, the wellness holiday specialists has hand-picked the best romantic and radiance-giving getaways to help you rediscover romance and time just for you. These hand-picked wellness retreats can almost guarantee that feel great time together whether it's a weekend or a week away. From tranquil spas in Italy and Cyprus to unforgettable therapeutic experiences in Sri Lanka and Switzerland, fill your love bubble with blissful harmony at one of these perfect-for-two holistic wellness retreats.
Greece: Euphoria Retreat Weekend Escape
With a backdrop of the blanketed Peloponnese, this short but sweet weekend away is the perfect kick-start for a new and improved couples' lifestyle together. Designed to enhance your body's vitality; get lost in nature together or explore your innovative sides with creative talks and workshops. There will be no tension left between you after rejuvenating bodywork and de-stressing aromatherapy massages. You'll leave the spa positively glowing after experience showers, an antioxidant facial which improves blood circulation or in their Finnish sauna to pamper and rejuvenate together.
Health and Fitness Travel (0203 397 8891 healthandfitnesstravel.com) offers 7 nights in Euphoria Retreat from £1,945pp. Price includes breakfast, a wellness programme and return private transfers.
Switzerland: Grand Resort Bad Ragaz Therapeutic Relaxation
In the foothills of the Swiss Alps, overlooking lush vineyards, this luxurious wellness haven is the perfect place to experience a renewed sense of physical and mental well-being. Alongside a variety of group classes and sports to enjoy together; mountain biking, or skiing, you can truly relax with sound waves meditation, yoga and cinema evenings. In the traditional spa, where they combine local thermal waters and holistic expertise, you can experience a variety of treatments and experiences. The treatments are designed to fuel your vital organs leaving you both energised.
Health and Fitness Travel (0203 397 8891 healthandfitnesstravel.com) offers 5 nights at Grand Resort Bad Ragaz from £2,510pp. Price includes breakfast, a relaxation programme and return transfers.
Portugal: Pine Cliffs Fusion Fitness
Set on the breath-taking coastline of the Algarve, Pine Cliffs is an ideal wellness haven for fitness inspired couples. Support each other in increasing strength, flexibility and overall well-being, whether it be in the gym, on the beach, paddle boarding, or enjoying competitive rivalry on the courts with private tennis coaching. Unwind together with yoga and meditation and explore various spa treatments including couples' massage, Thai massage and Shiatsu in their award-winning spa. Reward yourselves and indulge in guilt-free fine healthy cuisine with a choice of restaurants.
Health and Fitness Travel (0203 397 8891 healthandfitnesstravel.com) offers 7 nights at Pine Cliffs from £1,535pp. Price includes breakfast, with a Fusion Fitness programme, and return private transfers.
Italy: Lefay Fusion Fitness
Delve into a Valentine's wellness escape in the country from where the word "romance" originates. Let the chic Italian charm encapsulate you both, while enjoying an expansive range of fitness activities, from personal training to aqua gym, Tai Chi and yoga. Work up a sweat together then relax in the spa; where she can have a tension relieving message, and he can enjoy a rejuvenating facial, specifically tailored for men. You'll be sure to return home stronger and more revived in yourselves and your relationship.
Health and Fitness Travel (0203 397 8891 healthandfitnesstravel.com) offers 7 nights at Lefay from £1,945pp. Price includes breakfast, a Fusion Fitness programme and return private transfers.
Spain: Marbella Club Mindful Triathlon
Guarded by the Sierra Blanca Mountains and kissed by the Mediterranean Sea, Marbella Club promises wiser holistic well-being and the joy of slow living. Feel the warm Spanish sun caress your skin during morning beach runs together or get the heart pumping and have fun during a circuits session. Discover each other upside-down with aerial yoga and strengthen both your relationship and your practice with a blend of yoga styles. With your new focus on mindfulness, you will deeply enjoy the luxury of thermal seawater rituals with Thalassotherapy to leave you both feeling cleansed, pampered and relaxed.
Health and Fitness Travel (0203 397 8891 healthandfitnesstravel.com) offers 7 nights in Marbella Club from £1,945pp. Price includes breakfast, a mindful triathlon programme and return private transfers.
Cyprus: Ayii Anargyri Healing
Combine an idyllic setting with indulgent treatments on Ayii Anargyri's blissful healing spa programme. Love will truly be in the air as you unwind together in the tranquil and inviting environment these mineral-rich spring waters bring. Re-balance with exclusive spa rituals, nourished with natural Spring water which is also channelled to their three heavenly hydrotherapy pools. Once you've achieved an emotional equilibrium, head to one of their gourmet restaurants for a romantic meal in intimate ambience, compiled of locally sourced Mediterranean cuisine and an extensive wine collection.
Health and Fitness Travel (0203 397 8891 healthandfitnesstravel.com) offers 7 nights at Ayii Anargyri from £830pp. Price includes full board, with a healing programme, and return transfers.
Sri Lanka: Santani Re-balancing Bliss
For the ultimate in luxury romance, treat yourselves to an unforgettable wellness spa experience along the pristine verdant highlands of Sri Lanka. Indulge with a plethora of soul-lifting treatments for a transformative reboot and build internal strength with a range of activities to boost fitness levels and enhance physical endurance. Reconnect with each other and reach a new level of consciousness for a truly bespoke wellness experience. Recalibrate from head-to-toe with group yoga, guided hikes and a calming dip in the salt-water pools for the ultimate Valentines experience.
Health and Fitness Travel (0203 397 8891 healthandfitnesstravel.com) offers 7 nights at Santani from £2,135pp. Price includes accommodation, full-board, with a spa programme, and return private transfers.
Bali Discover Recover
Known as the island of the Gods, and one of the most popular islands in the Indonesian archipelago, escape on a Valentine's adventure to the idyllic island of blissful Bali. From jungle and rice paddy treks, to volcano hikes and guided village cycling tours, there is no end of exciting ways to keep active and explore the island together. Continue to explore local culture and traditions during visits to sacred temples and experience Ubud's famed monkey forest. Recover from your adventures in one of five luxury wellness retreats with therapeutic spa treatments and revitalising wellness activities, including yoga, Pilates and meditation.
Health and Fitness Travel (0203 397 8891 healthandfitnesstravel.com) offers 10 nights in Bali from £2,680pp. Price includes accommodation, a Discover Recover programme, half or full-board and return transfers.
India: Atmantan Fusion Fitness
They say variety is the spice of life. So, if you're the kind of couple who likes to mix up high intensity with deep relaxation, why not combine them with an exclusive Fusion Fitness holiday at Atmantan in India. Indecisive couples can choose from a range of options to bring variety to their workout. After you've challenged yourselves with Bootcamp training and group hiking, why not quieten your mind with private meditation classes, equipping you with tools to take home. If you've pushed each other to the limit with a kick boxing workout, then reward yourselves with invigorating massages for a much-deserved treat.
Health and Fitness Travel (0203 397 8891 healthandfitnesstravel.com) offers 7 nights at Atmantan from £2,115pp. Price includes a Fusion Fitness programme, accommodation, full-board and return private transfers.
South Africa: Karkloof Safari Spa & Yoga
The couple that travel together, stay together. Well this year, up your Valentine's game with a long-haul spa and yoga break to Karkloof Safari Spa in South Africa. A one-of-a-kind romantic oasis awaits you, with an added adventurous element of astonishing wildlife surrounding the 2000-hectare reserve. Relax together at the award-winning spa and indulge in a wide range of exotic spa treatments from uplifting grapefruit facials to black pepper scrubs. After a fruitful cleanse, discover the jewels of the African jungle with a fascinating Safari game drive and thundering waterfall for memories that will last a lifetime. Delve into the restaurant's nutritious and organic cuisine with a backdrop of splendid African sunsets.
Health and Fitness Travel (0203 397 8891 healthandfitnesstravel.com) offers 7 nights at Karkloof Safari Spa from £4,210pp. Price is all-inclusive, with a spa programme and return private transfers.
For advice, guidance and booking visit www.healthandfitnesstravel.com or call 0203 397 8891
Share in magical moments this Valentine's Day
Valentine's Day is the most romantic day of the year, or at least the day with the greatest expectations of romantic gestures.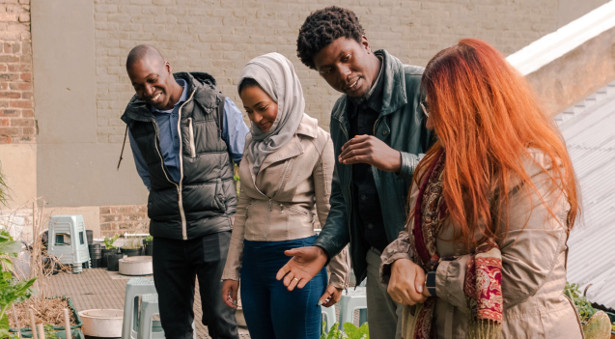 Typical Valentine's gifts include flowers, chocolates, jewellery, teddy bears holding hearts that say 'I love you', or novelty socks and mugs. And, of course, a card confessing your feelings to your long-time significant other, new romantic partner, or crush.
Some of these items might hold sentimental value for many years to come, while others will be gone in moments (goodbye, chocolates) or days (it was fun while it lasted, flowers). But according to numerous studies, it's the memories you make together that truly solidify a relationship.
Experiential gifts are on the rise, for birthdays, anniversaries and, yes, even Valentine's Day. If you're in it for the long haul, then perhaps your hunt for the perfect Valentine's Day gift should involve searching for the ultimate experience that you can enjoy together.
Nevermind your typical dinner date or even a romantic picnic. Those are nice options, but they are (hopefully unlike the steak you might have ordered) a little over done. Airbnb Experiences launched across South Africa in 2018, giving locals and international visitors access to a variety of activities, workshops and tours offered by passionate and experienced local hosts.
So, why not get creative and book an original experience to truly surprise your partner this Valentine's Day? Consider these Airbnb Experiences, in some of South Africa's major cities, for inspiration.
Cape Town
Stellenbosch Sunset Splendour: What's more romantic than an adventure, walking in nature and watching the sun go down somewhere truly beautiful ‒ all in the company of your valentine? This Airbnb Experience offers all of this in abundance. Host Heleen is passionate about Stellenbosch and the surrounding mountains, which are home to what she describes as unforgettable sunsets over the winelands. You'll enjoy a relaxed, easy hike on a beautiful trail. It may be steep at times, but it is always safe and you'll be rewarded with a cold beverage at the top.
Cook Cape Town: If cooking a meal for your valentine leaves much to be desired, then why not prepare a meal and enjoy it together (with expert guidance to ensure what you cook is delicious). Airbnb Experience hosts Nikki and Brandon are local food writers with a passion for sharing their love of food. You will learn to make Cape classics bobotie and malva pudding, and study the history behind the dishes, the techniques needed to make them, and how to extract maximum flavour using basic principles that can be applied to any style of cooking. If you were in a rom-com, you'd be giggling and dusting each other's noses with flour playfully. Ah, romance!
Johannesburg
Afro Soul Food Meal & Live Muzik: The combination of dinner and music has been a tried-and-tested recipe for a romantic date since the first couple began courting. This Experience in Brixton is uniquely South African, serving up afro soul food (mogodu [tripe], peanut and coconut chicken with roti, butterbean curry, samosas, slow cooked beef with pap, and even cow heels and cow head) to the sounds of local live music. Hosts Ashley and Sifiso have lived in Brixton for 21 years, and promise guests a great, down-to-earth night out in the heart of their community.
Explore mountain bike trails in Soweto: If your idea of romance is an active day out, then this Experience screams Valentine's Day more than your calf muscles on a long uphill stretch. The 22-mile mountain bike trail is the stuff that legends are made of and promises to show you the sights, sounds, and raw vibe of Soweto with surprise sections of delight along the way. Be warned though that this seven-hour day trip is not for the faint-hearted and is best suited to those with some existing skill in the activity. But if you thrive on challenges, you'll love every moment. Experienced host Busi also offers to reward you with craft beer tasting along the way – if you require further persuasion.
Durban
Professional photoshoot by the sea: If you love long walks on the beach, then this one's for you. Airbnb Experience Host Tariq is a photographer from Durban, who loves to capture coastal memories for couples along the KwaZulu-Natal coastline (Ballito, Umhlanga, Durban, or a beach of your choice). He promises a fun day out, exploring the chosen area, capturing candid moments and even taking a dip in the water if you're up for it. All you need to bring is a fun attitude (and swimwear), and you will receive around 30 images to treasure forever.
Stand Up Paddleboarding Experience: When was the last time you tried something new? Learning a new skill together, with trial and error and (hopefully) a few laughs along the way, will create lasting memories in your relationship. Hosts Brandon and Charlotte promise an unforgettable experience from their SUP School in Durban, suitable for all ages and fitness levels. Enjoy SUP cruising and experience the ocean from a new perspective, once you've learned the basics from the safety of the shore. The boards do the balancing for you, so all you need to do is breathe and relax to become one with the movement. Then simply enjoy and take in the views of the sea, dolphins, rays, turtles and a vast variety of fish along the way.
www.mickowar.com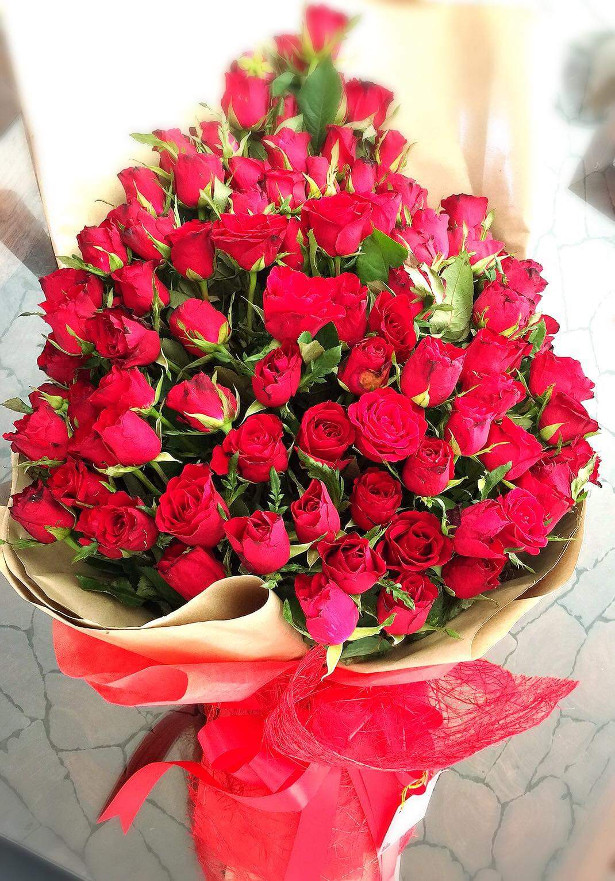 "So I met this lovely lady a few years back whilst travelling on my own throughout Thailand.. I was doing Yoga, and she was teaching, we got talking after class, then unbeknownst to me until halfway through the night, we went out on a date later that week, and a little part of me knew, immediately, that she was the one I wanted to spend my life with. I had given it a couple of days before calling my mum and letting her know, just to be certain.
Anyway, a few years on, and I still feel the same way, if not stronger. I love to spoil her, and like to constantly out do myself, bigger and better each time I do something. Last year, I started taking her out on what I can only describe as a 'superdate'. The first one, I booked the most romantic dinner I could find, ended up looking out over 2 beach covers on top of a mountain, during the sun set. It was outdoors, and we were the only ones with a roof above us (Being tropical Phuket, it can rain anytime, so I insisted on booking this place a month earlier with the roof) Funnily enough, I didn't tell her about any of this, even that she was going to be going on a date that night, I asked her out maybe 2 days before, and needless to say everything worked perfectly. On the night, I rented a Harley Davidson, and we drove down along the beach, all the way there… It was sublime. Without going into great detail, the night was flawless, even having to ride the Harley back through the mountains in torrential rain (yes, it bucketed down!) it was not able to diminish the night!
Needless to say, how do you do one better on the next one? Well, I bought my flights and accommodation to Thailand, did not tell a word of this to her, and surprised her on her birthday. I found an equally romantic dinner setup, prepaid the entire night, but this restaurant was closer to the beach, with a private dining table and lots of wine! Flowers were bought out as we got there. There was such an amazing energy that, I don't even remember eating much if any of the food, or what it may have tasted like! That night, I gave her a promise ring, letting her obviously know my intentions, if I didn't already make it clear enough. And despite freaking out about that night being the big night, I was as cool as a cucumber when I gave it to her. We later on went out dancing, something I NEVER do! I don't think I was any good, but we had heaps of fun regardless. Like before, she didn't know I'd planned any of this, and I surprised her by appearing in Thailand on her birthday and it was such an amazing experience, very reminiscent of a rom-com or fairytale!
So anyway, Valentines Day is approaching, and I thought, what better time to do even better again. My new business, The Handyman Co, is off to an amazing start, I've sold the old one, so I now have more options… Valentines Day, I have booked a private dining experience ON THE BEACH at sunset. I have a photographer to come around and do some photos of us, and am planning to look for a fancy car to hire for the night. Naturally there will be flowers involved, but I have also gone one step further, and bought her a very nice piece of jewelry, something which I've never really done for anybody before, not even myself, and no, it's not a ring, it's a lovely necklace, which I'm looking forward to giving to her. I'm not sure where the night will take us afterwards, but if it's anything like the previous superdate, chances are I won't be sleeping, again, Hahaha.
I find my biggest key to having a perfect, loving evening, is intention and effort. Not too much needs to be planned in advance, just have a plan and execute as needed. If what you want and how you are seen lines up, you will have an extremely successful time with your loved one."