The sts blue denim line is inspired by the casual LA and Southern California vibe.
You'll fall in love with sts blue's value and fit: super soft denim, crafted with spandex for a figure-flattering fit built for everyday wear, that won't break the bank! sts blue offers custom embroidery on their denim jackets which makes this the perfect personalized gift for Valentine's Day and beyond! Pair with one of their new online-exclusive jeans in vintage-inspired washes to take your look to the next level! For an instant hit of sexy So Cal style, try the Piper Slim Fit Skinny in the understated North Almont and statement-making Getty washes. Topped with a cozy cutoff sweater, this mid-rise, perfectly slim-fit jean with antique copper hardware is designed to turn heads. If chill is more your vibe, try the Taylor Tomboy Boyfriend in classic South Almont, airy South Canfield, deep Garnet, and medium North Ashland washes. With a waist-flattering mid rise and more relaxed fit, you'll stun in this flirty tomboy style. Get your hands on this essential denim line at Nordstrom stores, or online at www.stsblue.com, where you'll find no-hassle free shipping and returns. Get 15% off your order when you join the mailing list, and follow on Instagram @sts_blue for hot tips on how to style your favorite denim.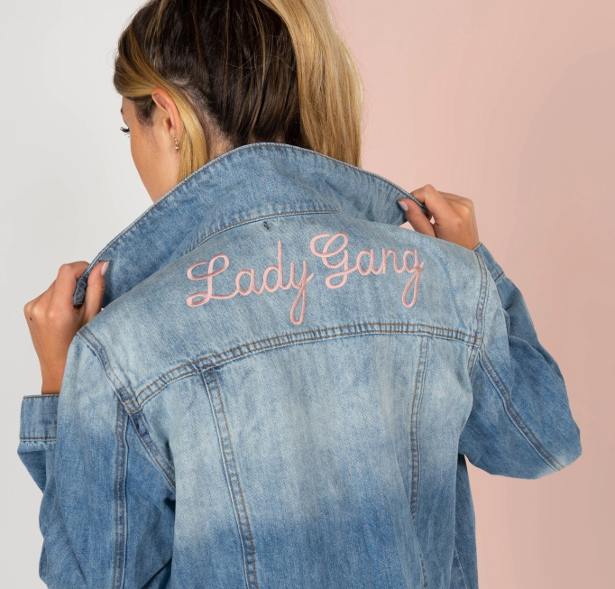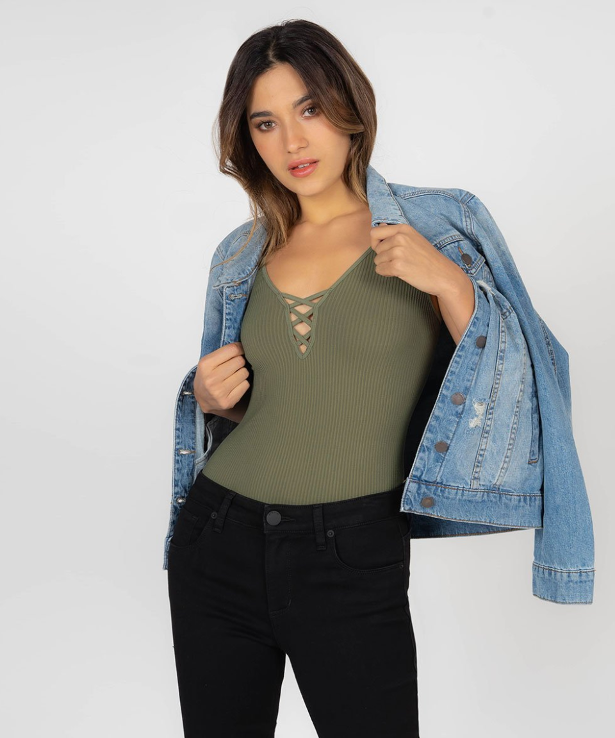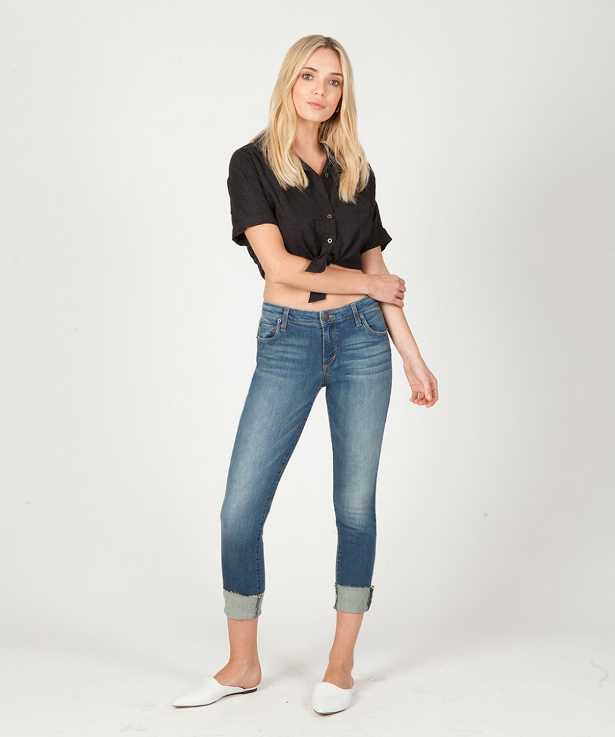 Since 2001, Speechless has been designing trend-driven dresses for the free-spirited, fierce and flirty.
Based in Los Angeles, CA the young contemporary collection is best known for creating fashion finds that cater to every social moment of a girl's life. Speechless celebrates their passion for innovation by designing styles that leave wearers feeling confident and flirty. Speechless is committed to nailing that perfect look for every occasion. Famous faces donning Speechless on the red carpet include FOX's "Empire" actress Rhyon Nicole Brown, NBC's "America's Got Talent" singing ventriloquist Darci Lynne, CW's "Riverdale" actress Vanessa Morgan, Freeform's "Switched at Birth" actress Vanessa Marano, and Amber Nichole Miller from WAGS LA on E! Speechless is committed to giving you a perfect look for every occasion, whether it's a night out on the town, or your daily go to… #LeaveThemSpeechless now at www.Speechless.com, where you can enjoy $20 off your purchase when you sign up for exclusive updates and offers.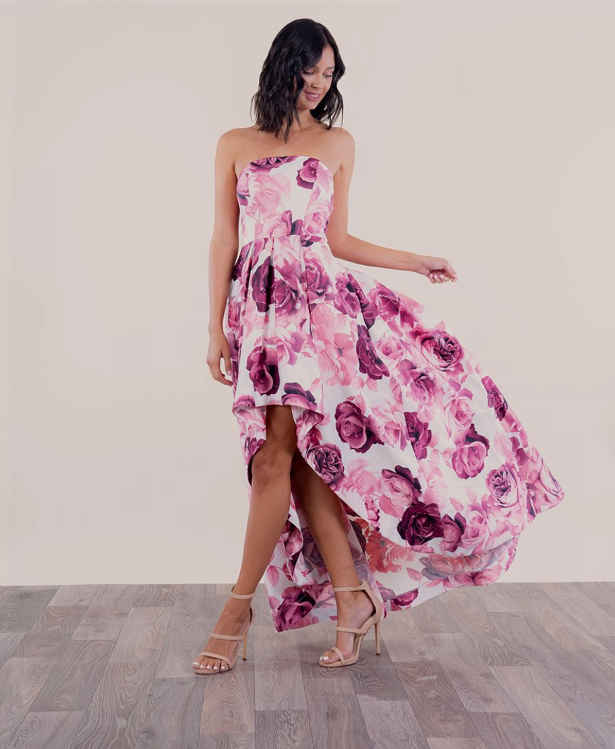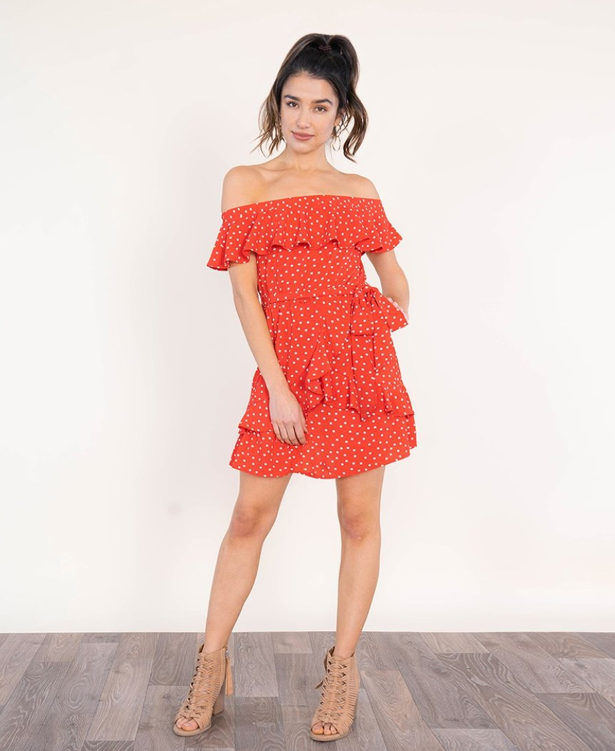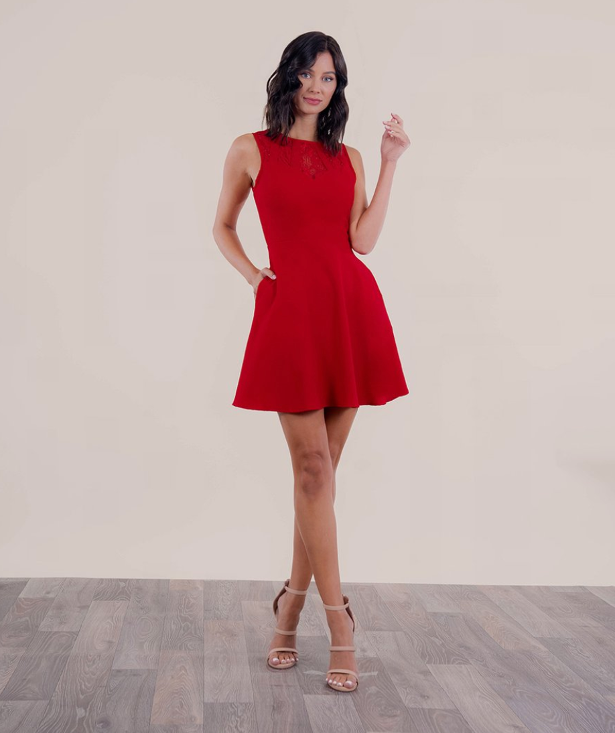 Share The Love Story This Valentine's Day With Manchester Gin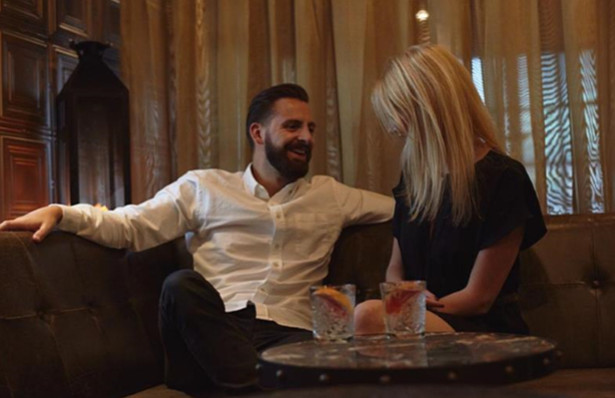 TWITTER | FACEBOOK | INSTAGRAM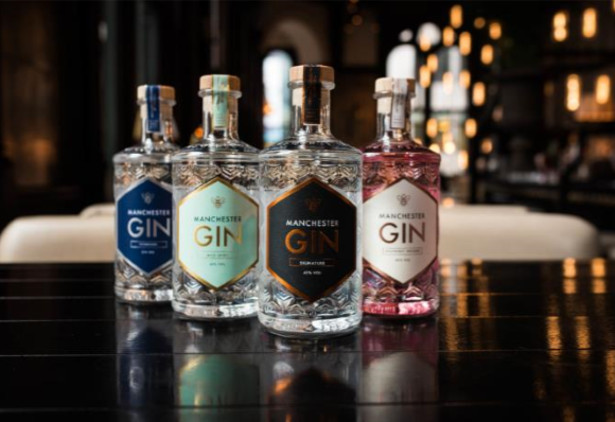 Manchester Gin is the product of a love story – as creators Seb and Jen first fell in love over a gin & tonic on a chance encounter one cold February night in 2013, and so it's only right that we celebrate Manchester Gin on the most romantic day of the year.
This heart-warming tale behind their delicious gin makes a bottle a truly thoughtful gift for the special gin-lover in your life. Contemporary in style and created by hand using locally-foraged ingredients, Manchester Gin was born from humble beginnings in 2016, when Seb and Jen manufactured the first bottles of Manchester Signature Gin in the dining room of their house. Three years on in a Distillery in central Manchester, Seb and Jen are enjoying their recent success, achieving multiple gold medals in international industry competitions both domestically and abroad.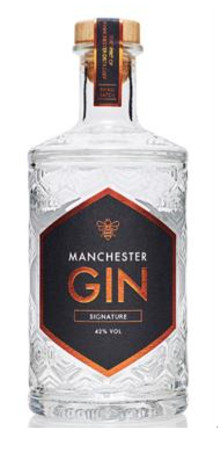 The award-winning Signature Gin is stunningly smooth and ever so slightly sweet, with round citrus notes, a classic juniper undertone, and a creamy finish. Inspired by botanicals native to Manchester, it contains twelve locally-foraged ingredients, including some of their favourite childhood flavours such as dandelion and burdock root, liquorice, ground almond, orange and lemon. The perfect serve? Mix 50ml Signature Gin, a slice of pink grapefruit and top with a premium naturally light or Mediterranean tonic water.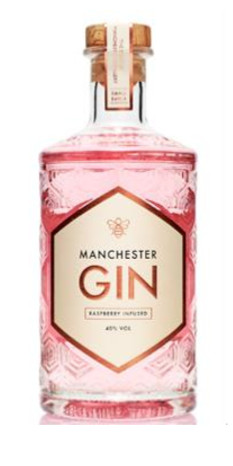 The Manchester Raspberry Infused Gin is a bestseller, and is a product of the Signature Gin having been delicately infused with the soft red fruit. Known as "Pink Manchester Gin", the gentle tone of raspberry is underpinned by its classic gin character. With its light floral notes and attractive pink hue, it makes a beautiful addition to any gin collection. The best way to enjoy? Mix 50ml Raspberry Gin, 3 raspberries, a sprig of mint and top with a premium tonic water of your choice.
Manchester Gin Signature, RRP £36 Manchester Gin Raspberry Infused, RRP £38 Manchester Gin Wild Spirit, RRP £36 Manchester Gin Overboard, RRP £45 Manchester Gin can be found in: M&S, Harvey Nichols, Majestic, Booths
Online at: manchestergin.co.uk, masterofmalt.com, theginparlour.com and juniperclub.com
For more details please visit: www.manchestergin.co.uk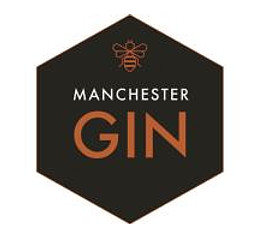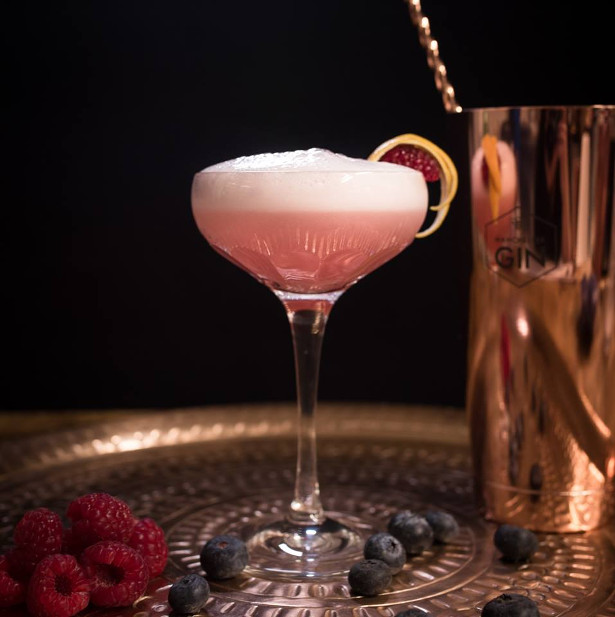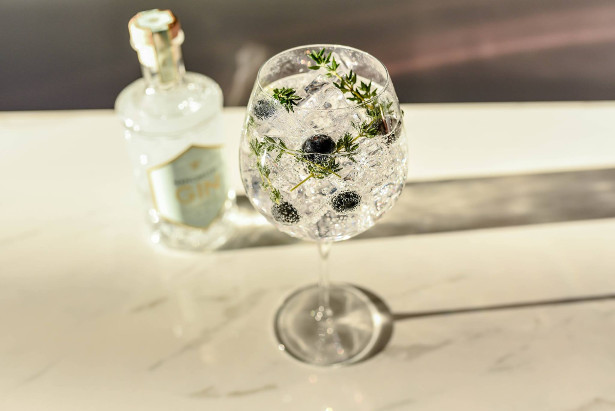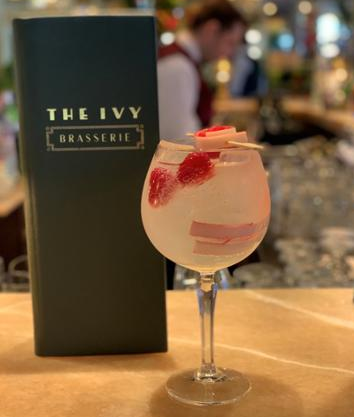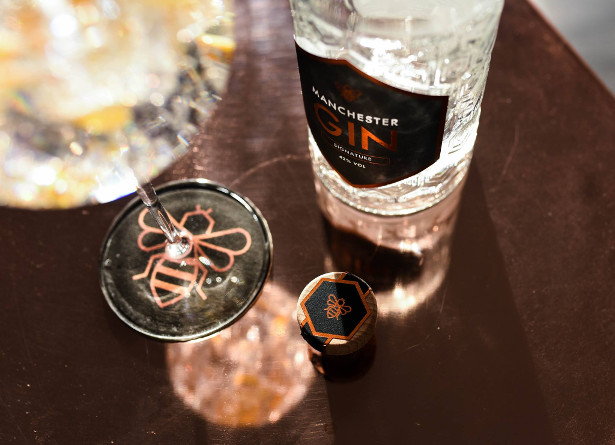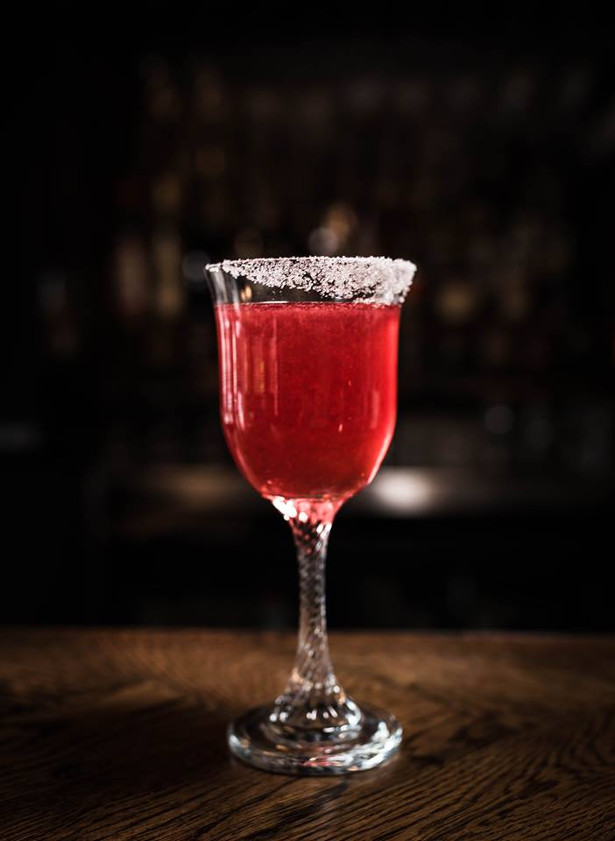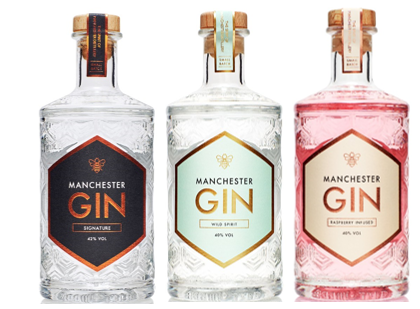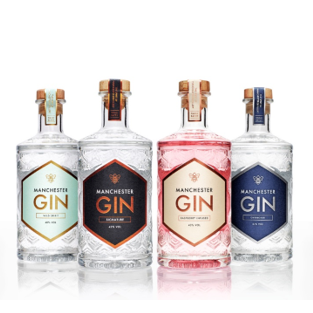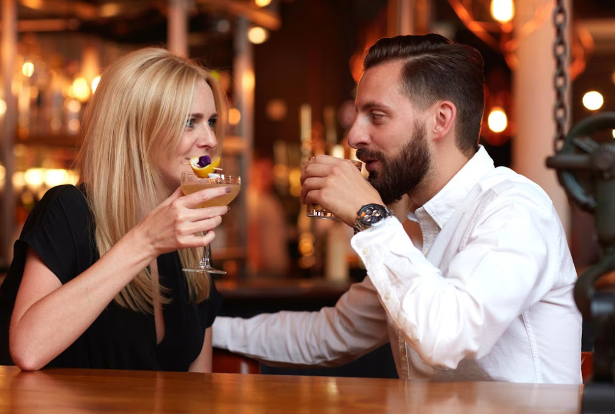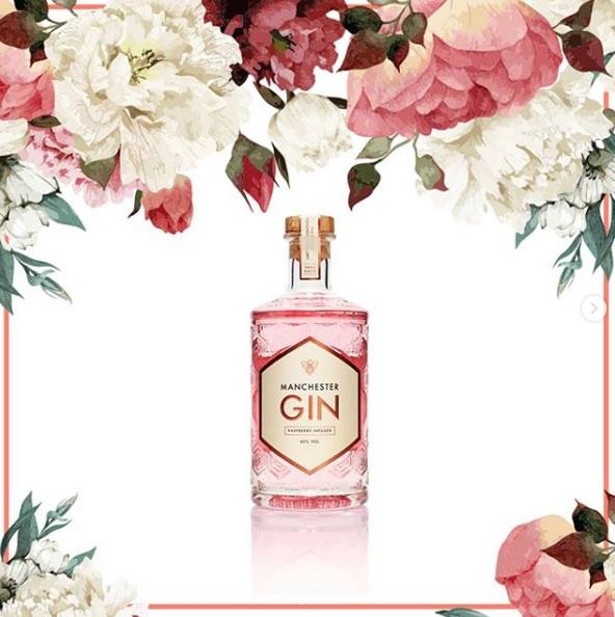 Dreaming of San Valentino
~ February 14!
www.cooking-vacations.com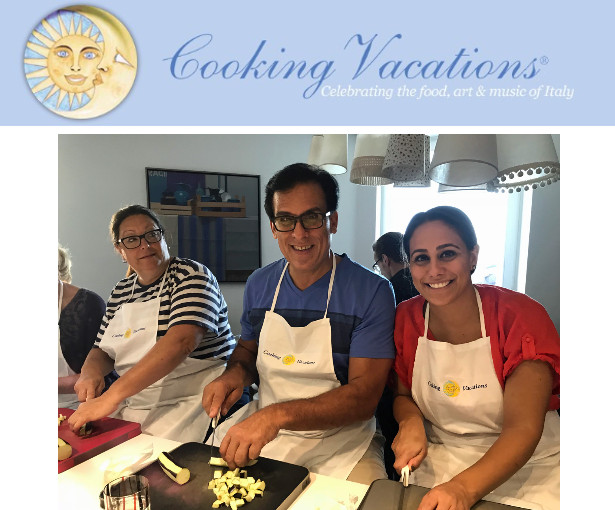 Italians do not need a reason for being romantic because romance is everywhere in sunny Italy. Whether it's gliding along the Grand Canal in a gondola or trotting through old Sorrento in a horse-drawn carriage, Italy is full of fun-loving things to do. And thanks to San Valentino, known as il romantico, we celebreate Valentine's Day on February 14, his saint's day.
It all started in Rome during the the 3rd Century when Valentino, a young priest, married couples at a time when it was prohibited. Roman Emperor Claudius II, the wretched ruler during this time, believed men were made to be soldiers in war and not husbands. However, Valentino was a tender soul and ignored the Emperor's orders and officiated many Christian marriages in secrecy. When the Emperor discovered his romantic doings he insisted that Valentino renounce his Christian faith, follow a Pagan path and pray only to the Roman gods Jupiter and Mercury.
Valentino refused and the Emperor sent him to prison. During his imprisonment, he cured a beautiful young woman who was the jailor's daughter. They fell in love and were set to be married.
This infuriated the Emperor and he ordered Valentino to be executed. But the courageous young priest continued his plight for amore and wrote a letter to the woman proclaiming his love. He signed it from your Valentino.
The rest is history and Italians have been celebrating San Valentino on February 14 with love letters, chocolate, flowers and Prosecco ever since.
Happy Hearts!
Lauren
How ethical is your Valentine's Day proposal?
Lydia McCarthy-Keen launches ethical engagement ring business to begin the end of the traditional diamond mining industry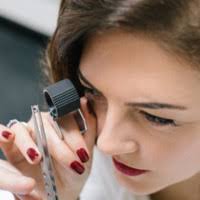 London, February 2019: Lydia McCarthy-Keen has launched a range of engagement and wedding rings that use only lab-grown diamonds, offering couples an ethical proposal this Valentine's Day.
The range features 24 designs, including elegant wedding bands in recycled gold, palladium or platinum – and engagement rings, featuring lab-grown diamonds and lab-grown gem stones.
The engagement rings range starts at £598, for the Bijou Etoiles design: 0.17 total carat weight of lab-grown diamonds, set in a simple trilogy three stone setting. At the other end of the spectrum sits the Impressioner, at £10,900: Total weight of 2.08 carats, with a 1.26 round brilliant diamond centre stone, surrounded by 12 lab-grown diamonds.
Lydia McCarthy-Keen is launching the business to begin the end of the diamond mining industry, citing child labour and environmental damage associated with traditional diamond mining as reasons to source and supply an ethical alternative.
Child labour is conducted in Republic of Angola, Republic of Sierra Leone, Republic of Liberia, Central African Republic, Republic of the Congo, and Republic of Guinea (Bureau of International Labor Affairs, 2014). Children are popular labour in the diamond mining industry, as they're cheap to use, are able to enter narrow cavities in mines and have good eyesight – once the children carry 50-60kg of gravel from mines to workplaces, they pan the gravel to look for tiny diamonds.
Conflicts in the region have exacerbated the role of violence in the diamond mining industry, with rebel forces controlling mines and selling diamonds to fund arms. When the 10-year Sierra Leone civil war ended in 2002, the Kimberley Process Certification Scheme was issued to avoid the distribution of these 'blood diamonds', or 'conflict diamonds'.
The certification scheme aims to provide a warranty as to the origination of each diamond being traceable from consumer, back through the cutting and polishing industry and back to its mined source. The certificate is designed to guarantee that a package of rough diamonds is conflict-free when it leaves its original producer country and is overseen by review visits by Kimberley delegations.
However, child labour does still exist, with children missing school to be paid as little as 0.15 USD a day, if they are contracted by a performance-based reward. Maximum payment has been found to be 2.10 USD a day, on non-performance-based contracts (International Human Rights Clinic at Harvard Law School, 2014).
Moreover, the definition of what constitutes a conflict diamond is extremely narrow. It ignores broader human rights abuses such as murder, rape, limb amputation and child and slave labour practices which are common aspects of diamond mining and are carried out by legitimate governments, as well as rebel groups operating in the black market. As these lower-level human rights violations do not constitute violations to the KP, they are not taken into consideration when distributing diamond stock from offending nations.
Lydia McCarthy-Keen, founder and CEO, said: "I have been there and know first-hand how tricky it can be to feel completely certain that a ring you are interested in is really going to be the right one for you. It's how I got into the diamond industry, after my husband and I felt disappointed with the quality and ethics of the engagement ring we feel we were wrongly sold".
"We want to help as many couples as possible to make a financially sound, ethical choice they can be proud of – one that supports their own dreams without contributing to violence, slave-labour or environmental destruction.
"We guarantee a luxury ring designed to last a lifetime, manufactured completely independently from dirty, industrial processes. We also guarantee that you will absolutely love your ring, and be excited to show friends, family and colleagues."
A lab-grown diamond is a diamond grown in controlled laboratory conditions, free from the natural impurities found in the Earth's crust. In the same way as water can freeze on a lake or be frozen in a freezer to create 'real' ice, we take a diamond seed and put it in a chamber which re-creates the heat and pressure of the Earth to make real diamonds.
Under these conditions, nature takes over, and the diamond crystal grows of its own accord. Just like we created the freezer using technology to harness the natural laws of freezing, we have created technology which can harness the natural laws of carbon crystallisation.
Grown diamonds are therefore anatomically and optically identical to their mined counterparts, with the difference being that they are often of a higher quality (owing to the controlled growing conditions), and up to 40% better value compared to mined diamonds. It is safe to say that you can purchase a 3-carat lab-grown diamond for a fee similar to its 2-carat mined counterpart.
CLAS OHLSON RELEASES SET OF UNCONVENTIONAL VALENTINE'S KITS, INCLUDING A RELATIONSHIP REPAIR KIT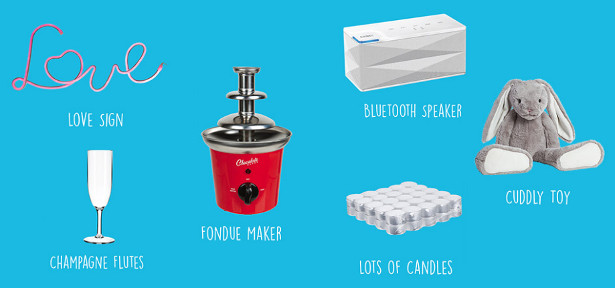 Swedish Homeware and Hardware Retailer, Clas Ohlson, announces a new range of unconventional Valentine's Day kits
The range includes a Block it all Out Kit for the singles and sceptics, to avoid Valentine's Day entirely
The Make Up Don't Break Up Kit offers practical solutions to mending a failing relationship
There's also something for the romantic but clueless, with a Valentine's For Dummies Kit that includes all the essentials you could need this Valentine's Day
All products featured across the Valentine's ranges are available online at http://www.clasohlson.com/uk/c/valentines-day-kits
If you're struggling for a Valentine's gift this year, Clas Ohlson are here to help; no matter your relationship status. The Swedish homeware and hardware retailer has announced the launch of three exclusive kits to simplify Valentine's Day. The unique range includes a kit to block out the sickly displays of romance, to mend a broken relationship and for those lacking a clue about romance.
The Valentine's Block it all Out Kit
The first of the three kits will especially appeal to singles, but is available for anyone who wants to avoid Valentine's Day all together. The Block it all Out Kit comes complete with ear defenders and an eye mask, to make sure the recipient neither hears nor sees any whiff of the annual love fest. Other treats include a packet of sick bags, if the gushing displays of affection all become a bit too much, and a bottle opener, because why should couples have all the fun? There's even something for the cat, because as we all know, our loyal pets will never break up with us.
The Valentine's Make Up Don't Break Up Kit
Perhaps your other half isn't pulling their socks up, or maybe you have friends whose heads you want to bang together so they sort out their differences? This is the Valentine's Kit you need. The Make Up Don't Break Up Kit not only sends a symbolic message that things need sorting out, but is also packed full of useful repair tools, such as super glue, since it's universally true that super glue fixes everything. Also complete with candles and a lighter to reignite the flame, a hot pack to heat things back up and sandpaper to smooth things over, this kit will get a relationship back on track in no time.
The Valentine's Kit for Dummies
If you don't have a clue about romance, then the final kit in the range is everything you need for a Valentine's night in, should you be lucky enough to find yourself with a date. Clas Ohlson have everything covered, from a wireless Bluetooth speaker to set the mood with some sexy tunes, and romantic tealights and decorations to makeover your date space. The star of the kit is the chocolate fondue maker. Enjoy the natural aphrodisiac alongside a cold glass of bubbles in the champagne flutes that are also included.
Melissa Titshall, Head of Marketing and Communications at Clas Ohlson UK, commented: "We at Clas Ohlson want to simplify everyone's life this Valentine's Day, so whether you're head over heels, or dreading the occasion entirely, we're here to help with our unique and practical gifts.
"Valentine's Day can be a great occasion for celebrating the ones we love, but it can also be a time when people are bombarded with unrealistic expectations of romance. Our Valentine's Kits are a great reminder that relationships aren't always perfect and if you're spending the holiday alone, that's perfectly fine too!"
A limited number of kits have been released, and all of the products featured across the Valentine's ranges are available online athttp://www.clasohlson.com/uk/c/valentines-day-kits.
And there's more than just the kits; Clas Ohlson are also putting their Swedish heritage into practice, helping people to celebrate Valentine's Day Scandi-style. Sweden's equivalent, 'Alla hjärtans dag', which translates as 'All Hearts Day', isn't just about celebrating a romantic partner, but all of our loved ones. As Clas Ohlson are about the whole family, they've come up with 12 ideas for showing love to all of the important people in your life. Because after all, you don't have to be *in* love, to give love.
(SELF) LOVE IS IN THE AIR AT ST PANCRAS INTERNATIONAL THIS VALENTINE'S DAY
Membership to dating apps will unlock a range of promotions and deals at St Pancras International for Londoners single and ready to mingle
February 2019: St Pancras International is celebrating the art of singledom this Valentine's Day by offering solo Londoners a wide range of promotions and offers – only accessed by showing membership to one, or even several, dating apps.
With 51% of Londoners set to be single this February[i], seasoned swipers on dating apps will be able to treat themselves this Valentine's Day. Only on Valentine's Day, St Pancras International is giving both "Tinderellas" and "Tinderfellas" a unique bonus, traditionally reserved as a celebration of romance for couples. By showing their dating profile to any of the participating stores listed below, they'll be able to unlock a wide variety of discounts from Neal's Yard Remedies to Godiva.
For more gift ideas and experiences, as well as a selection of stylish shops and premium eating locations, there's always something new to discover at St Pancras International. Singletons can explore the station to visit the famous Tracey Emin artwork, blast out their favourite power ballads, breakup songs or feel-good tunes on the free-to-play Jukebox, or even impress a date by having a go at playing on the legendary station pianos.
Please find a list of all the deals available to singles at St Pancras International this Valentine's Day below:
Image result for neals yardNeal's Yard Remedies – Complementary Skin Care Consultation
Join the Neal's Yard team in-store to enjoy a complementary skincare consultation or relaxing hand and arm massage. The consultation will help you to discover your skin type and the perfect products for you, or take some well needed time out with a free relaxing hand and arm massage.
Image result for hot chocolate
Godiva – A Hot Chocolate For Added Self-indulgence
If you're looking for self-love, stop by the Godiva store to receive a free hot chocolate when you buy a cone of chocolate dipped strawberries.
Image result for sourced market
Sourced Market – 10% OFF Your Bill
If you're not spending Valentine's Day around a candlelit table, fear not, Sourced Market hasn't forgotten about all the singletons out there: you'll get 10% off your total bill on 14th Feb.
Image result for champagneTed Baker – Complementary Glass Of Bubbly
For those looking to indulge in a little retail therapy this Valentine's Day, make Ted Baker your shop of choice and take advantage of a free glass of bubbly – simply by showing your dating app profile.
St Pancras by Searcys – More Free Bubbly!
Searcys is giving singletons an extra glass of Cuvée Rosé Champagne if they show their dating app when booking the Brasserie's three-course Valentine's Day menu for two. Enjoy a luxury dining experience with single friends or on a first date this 14th Feb.
SAY "YOU'LL BE 'WINE'" WITH ALDI THIS VALENTINE'S DAY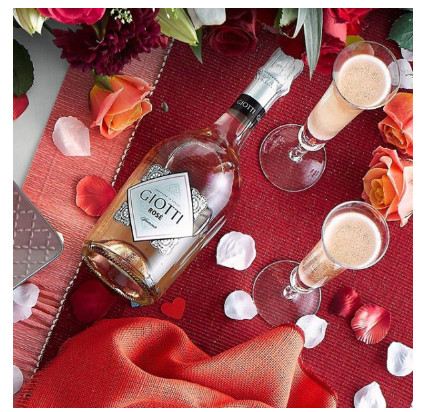 Whether you're starting the day with a Champagne breakfast in bed, ending it with a candlelit meal for two or just looking for the perfect gift to give to a loved one, celebrate Valentine's Day the right way with Aldi's award-winning wines, available in stores and online.
Veuve Monsigny Champagne Brut NV (£11.49, 75cl)
Available in stores and online now
A bestseller and highly acclaimed award-winning wine from the Champagne house Philizot & Fils, this fizz is blended from a complex and elegant mix of Chardonnay, Pinot Noir and Pinot Meunier grapes, before being carefully aged in cellars to create its unique and beautiful taste. Ideal for celebrating precious memories with a loved one.
Veuve Monsigny Champagne Rosé (£16.99, 75cl)
Available in stores from 7th February
Exquisite aromas of strawberry brioche and toasted almonds makes this a truly outstanding bottle of fizz, exploding with freshly picked raspberry and strawberry flavours. A long redcurrant finish makes this quality Champagne the perfect fruity aperitif.
Giotti Spumante Rosé (£5.99, 75cl)
Available in stores and online from 14th January
With hints of red berry fruit and nuts, this elegant Italian sparkling wine is the perfect treat to spoil your loved one with this Valentine's.
Sparkling Rosé Blossom (£2.99, 75cl)
Available in stores from 14th January
With a distinctive pink hue and rose blossom scent, this low ABV sparkling wine is the perfect aperitif for couples looking to enjoy a low alcohol tipple this Valentine's Day. What's more, the bottle features a beautiful floral wrapping, ideal for adding a touch of elegance to any dinner table.
Beaujolais Rosé 2018 (£5.99, 75cl)
Available in stores from and online 14th January
A pale and delicate rosé from the famous Beaujolais region in France, this wine is fresh and lively, with attractive strawberry and raspberry aromas. It is well balanced with the perfect freshness and acidity, and pairs well with food – the ideal bottle to share with your loved one over dinner on Valentine's Day.
Fairtrade Moscato Rosé 2018 (£4.49, 75cl)
Available in stores from and online 14th January
This low alcohol rosé is a sweet, full flavoured wine with complex aromas of rose petal and peach, distinctive to the Muscat grape. On the palate, the wine is sweet but balanced by a fresh acidity. Bottled in an attractive, minimalist bottle – this Fairtrade wine is a thoughtful Valentine's gift.
To see more of Aldi's online wine selection please visit the website
FOR HIM OR HER. Tailors Gin – the perfect romantic gift this February for any gin fanatic.
A bottle of Tailors Gin would make not only a wonderful (and very on-trend) gift but has a unique and intriguing story behind it that would be great to blog about.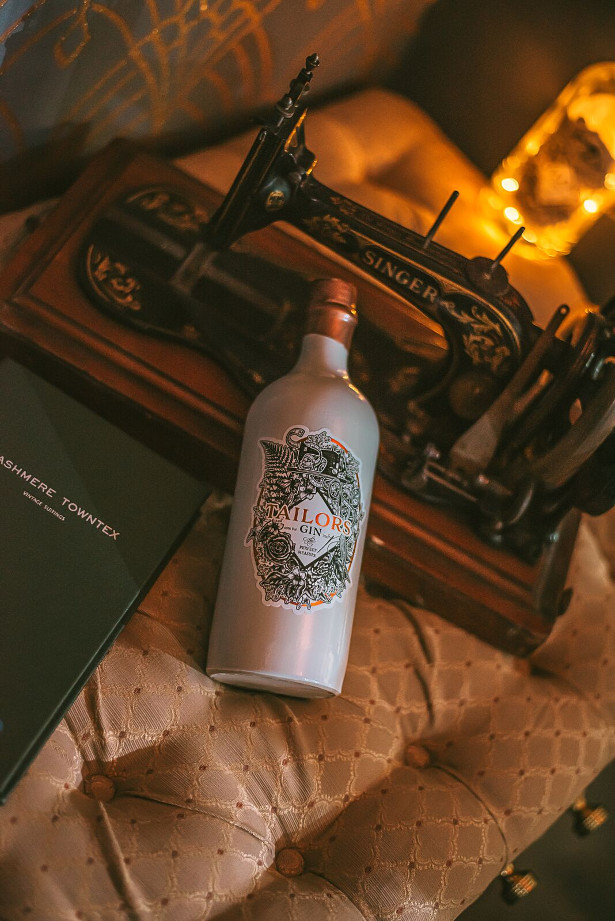 An exciting new contender in the craft gin world, Tailors Gin is the brainchild of a bespoke garment maker. Drawing inspiration from quality of craftsmanship and attention to detail in the age-old art of tailoring – this unique spirit is crafted with as much care as the tailor's own handmade suits.
Brewed in small batches, the emphasis here – in true artisan form – is on quality. Tailors' signature blend contains a complex fusion of natural hand-picked British botanicals, with the classic pine-spice juniper leading the way in smell and in taste.
On the nose are light aromas of soft chamomile, fresh mint and fragrant cardamom. On the palate, cleansing notes of coriander and a zing of lemon peel are followed by deeper flavours including earthy angelica, and a curious hint of bitter bergamot to finish. Moving from subtle to bold and back again, this gin is full of surprises and character. Both fruity and herbal, spicy and floral, it awakens the senses. The recipe's lively yet refined chemistry indeed delivers "The Perfect Measure".
Distilled in the heart of England, Tailors is presented in vintage-style ceramic bottles, giving it an intriguing look that hints at t he unique bouquet of flavours within.
This gin is best served neat over ice with a garnish of grapefruit and rosemary, but also makes for a distinctive and refreshing G&T.
Bottles can be purchased at the Tailors online store: https://www.tailorsgin.com/shop
FOR HIM. Bespoke Fittings at The Gentleman's Tailor – a great gift for that special someone.
LUXURY BRITISH TAILORING – Nestled in amongst the historical arches of the Grand Arcade in the heart of Leeds, you'll find a quintessentially British bespoke tailor by day, where you can book a fitting, and choose your luxurious, Yorkshire made fabrics, linings, and finishes.
The Gentleman's Tailor specialises in crafting British bespoke tailoring at its finest.
Our tailored suits are hand-made in England and combine the very best in manufacturing, with the finest British and Italian cloths.
Our team of expert tailors, pattern cutters and garment technol ogists have years' of industry experience: working on Savile Row and Global fashion houses.
Each of our bespoke garments, have been handmade in the heart of Yorkshire, using luxury British fabrics with exquisite detail, to create timeless masterpieces, which you will cherish for years.
The Gentleman's Tailor now offers vouchers for bespoke fittings as gifts!
TAILORING WITH A TWIST – The tailor shop also hides a secret 1920s style speakeasy within. Rumour has it you can get a cheeky tipple of bespoke gin from the speakeasy bar during your fittings!
FOR HIM OR HER. Tailors Gin Lounge – an unconventional hotspot for a Valentine's date.
The Gentleman's Tailor in Leeds Grand Arcade is no ordinary tailor shop. Come 6pm, Thursday to Saturday, the tape measure drops and the illustrious gin lounge comes alive, as the roaring twenties are unleashed, mixing the house special, a new bespoke gin, aptly named Tailors, with tonics, cocktails of the era.The Illustrious Gin Lounge opens weekends from 6pm.
Step back in time, drink gin or champagne and dance like no-one is watching, as the prohibition era is magnificently re-awakened in the heart of Leeds. Come on down in your greatest Gatsby glad rags, don your Charleston-dancing shoes as the night begins. Expect electro swing crackling on the gramophone, and a few familiar faces in the joint.
"Can't repeat the past? … Why of course you can!"
Rummage in the vintage costume racks, find the perfect tail coat, top hat or flapper dress, strike a pose against the art deco interiors, and pull up a pew around one of the up-cycled sewing tables, sipping on 'the perfect measure' of Tailors Gin and tonic.
Join in on the razzle-dazzle as the roaring twenties are unleashed, weekends at Tailors.
This could be the perfect spot for an unusual date. Spice up an existin g relationship with an exciting date in this unique and immersive setting, or break the ice with someone new over a refreshing '20s gin cocktail. Tucked away in Leeds Grand Arcade, this could be just the place for Valentine's – and it's sure to be a date to remember!
The makers of Tailors Gin are Jamila Juma-Ware and Matthew Wignall. Matthew runs his garment-making business The Gentleman's Tailor by day, and the couple together run a 1920s-style speakeasy that houses their luxury Tailors Gin by night, poured into Prohibition Era inspired cocktails.
Below are links to their website and social media for more information about the tailor, the gin, and the speakeasy that houses them.
https://www.tailorsgin.com
https://www.instagram.com/TailorsGin/
https://www.facebook.com/TailorsGin
https://twitter.com/TailorsGinLeeds
British Bake Off Star Creates the perfect sharing dish to make at home this Valentine's Day
-Tom Eats Cake sets pulses racing with Choco Leibniz Chocolate Tart-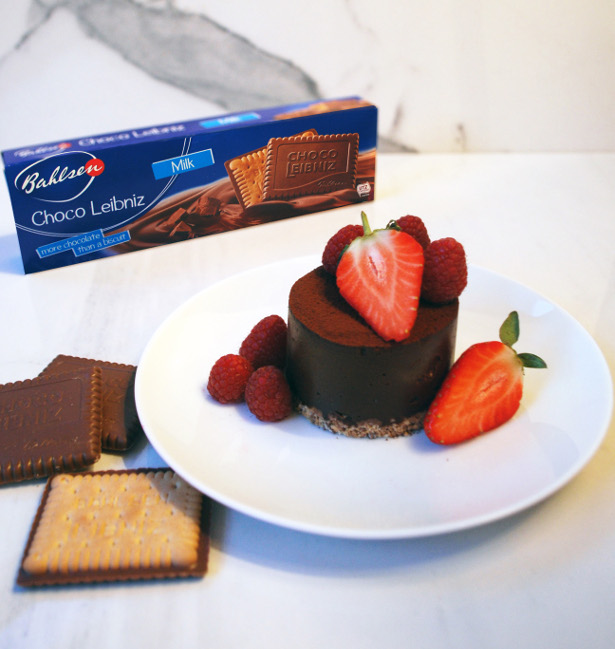 Treat yourself and that someone special this Valentine's Day to a decedent and indulgent recipe lovingly created by Great British Bake Off star Tom Hetherington.
Tom's Chocolate Tart has been created using Bahlsen Choco Leibniz, a buttery biscuit topped with a thick slab of smooth and indulgent chocolate. These indulgent treats, are designed to fall in love with, and are the ideal snack to treat yourself with this Thursday.
Tom's recipe takes this treating to the next level with this decadent and indulgent chocolate tart. Bahlsen has created delicious baked goods for more than 129 years and is a family run business based in Germany. Choco Leibniz biscuts come in five flavour variations, Dark Chocolate, Chocolate Orange, Caramel, White Chocolate and Milk and they RRP at £1.55.
Commenting on the recipie he created, Tom said: ''For this recipe I used the milk chocolate Choco Leibniz biscuits; however their Chocolate Orange, Dark Chocolate, White Chocolate and Caramel Biscuits would all make a delicious substitute.''
Tom Eats Cake Bahlsen Choco Leibniz Chocolate Tart
For the base:
4no Choco Leibniz biscuits
25g salted butter
For the tart:
200g dark chocolate (70% min cocoa)
200ml double cream
25g salted butter
1tsp vanilla extract
To serve:
1 tbsp cocoa powder
raspberries
double cream
Prepared in 15 minutes, the recipe for this deliciously rich dessert serves 2.
Method:
1 – For the base, crush the Choco Leibniz biscuits with a rolling pin until they resemble chocolaty breadcrumbs and then stir in the melted butter.
2 – Split the biscuit crumbs into the bottom of two dishes and press down with the back of a spoon. Chill in the fridge whilst preparing the filling.
3 – Place the cream in a saucepan and heat until almost simmering.
4 – Add the chopped chocolate to the cream, along with the vanilla and butter. Stir until the chocolate has melted and you have a smooth, glossy mixture.
5 – Gently spoon dollops of the mixture over the biscuit crumbs.
6 – Tap on your work surface to level the top, and place in the fridge for at least 2 hours.
7 – Remove from the fridge and and sprinkle the top of the tarts with cocoa powder.
8 – To serve, place each tart on a plate, along with 4 or 5 raspberries. Pour over a healthy volume of double cream, and enjoy!
Bahlsen Choco Leibniz are available from all major retailers with an RRP of £1.55.
Credit: Recipe created by Tom Cenci in collaboration with Bahlsen Biscuits.
UK's Biggest Dating Report Will Improve Your Dating by 157%
Released today, dating app CLiKD reveals what people really want from their potential partner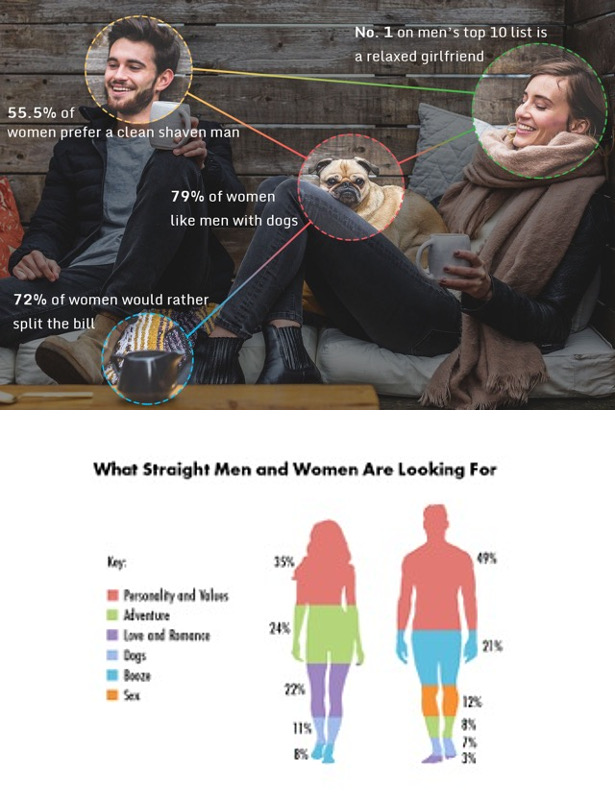 Guys, if you have a dog, talk it up – Women love dogs and they also love active dates, so why not double up and take the dog out on your date to gain a 49% increase?
Women, men love a woman who tells a good joke – To max your chances of a good date by 47%, keep a good joke up your sleeve.
Men, keep the talk, and your bedroom, clean – If the date is going well, men shouldn't dirty talk, 66% of women prefer it that way, and most definitely prefer a clean bedroom!
CLiKD, the personality first dating app which includes a short test, has collected over 1.5 million answers from UK singles, based on their test results. From that, CLiKD has released the UK's biggest dating report, that also claims to be able to improve your success with dating by 157%. Just in time for Valentine's Day!
Romantic Phishing is on the Rise – How Not to Lose Your Money While Losing Your Heart

Thursday, 14th February 2019 – Kaspersky Lab experts have detected a sharp increase in phishing activities from criminals offering users various romantic goods on the eve of St. Valentine's Day. The total number of user attempts to visit fraudulent websites with a romantic theme that were detected and blocked during the first half of February more than doubled compared to the same time in 2018, a reminder that fraudsters are always looking for an excuse to steal users' data and money.
Phishing is one of the most popular and easiest social engineering techniques to exploit online users. It is a type of fraud where criminals use deception to acquire users' credentials – from passwords to credit card numbers, bank account details and other financially important information. Phishing emails and websites usually come disguised as legitimate ones that encourage a recipient, for one reason or another, to urgently enter their personal data. They are often fueled by the news agenda, be it major sport event or thematic holidays. St. Valentine's Day is no exception.
The overall number of user attempts to visit fraudulent websites that were detected and blocked by Kaspersky Lab solutions in the first half of February 2019 – the days leading up to February 14th – dramatically peaked from over two million in 2018 to more than 4.3 million this year. According to statistics, the most affected countries were Brazil (a more than 6.4% share of detections), Portugal (more than 5.8%), and Venezuela (5.5%). They were followed by Greece (5.3%) and Spain (5.1%).
Deeper analysis into the sent emails has shown that fraudsters are particularly exploiting pre-order gift items and performance enhancing drugs as a trap to lure users into sharing their credentials in order to please their loved ones. This again proves the findings of Kaspersky Lab's own survey, indicating that when it comes to love, users tend to lose their vigilance.
"Our research has shown that there is no difference between phishing activities exploiting major sporting events, fake payment bills, or a more romantic pretext. They all just need to drive users' emotions, be it excitement, stress, or love. Thus, almost anything can become an attack tool in the cyber fraudsters' hands. The detected spike reminds us that we should always be cautious when surfing the web even we are just buying flowers for our loved one," warns Andrey Kostin, Senior Web-Content Analyst at Kaspersky Lab.
Kaspersky Lab advice for staying safe:
Phishers often exploit emotions – including those connected with relationships and love. Signs that there could be phishers aiming to exploit your romantic expectations include messages that demand immediate action, ask for vast amounts of very personal and seemingly irrelevant information, or which simply sound too good to be true.
Pay extra attention to emails promising 'one time only' offers or various goods for free. If emails come from people or organisations you don't know or have suspicious or unusual addresses think twice before opening. Do not click on links until you are sure that they are legitimate and start with 'https', especially when any personal or financial information is asked for.
Have a separate bank card and account with a limited amount of money, specifically for buying flowers or making a table reservation. This will help to avoid serious financial losses if your bank details are stolen.
Use a reliable security solution with anti-phishing and secure payment capabilities, such as Kaspersky Security Cloud
About Kaspersky Lab
Kaspersky Lab is a global cybersecurity company which has been operating in the market for 21 years. Kaspersky Lab's deep threat intelligence and security expertise is constantly transforming into next generation security solutions and services to protect businesses, critical infrastructure, governments and consumers around the globe. The company's comprehensive security portfolio includes leading endpoint protection and a number of specialized security solutions and services to fight sophisticated and evolving digital threats. Over 400 million users are protected by Kaspersky Lab technologies and we help 270,000 corporate clients protect what matters most to them. Learn more at www.kaspersky.co.za.
Rock your parenting life with the Baby K'tan Weekender Bag!
30% off for THE bag for 2019!
www.babyktan.com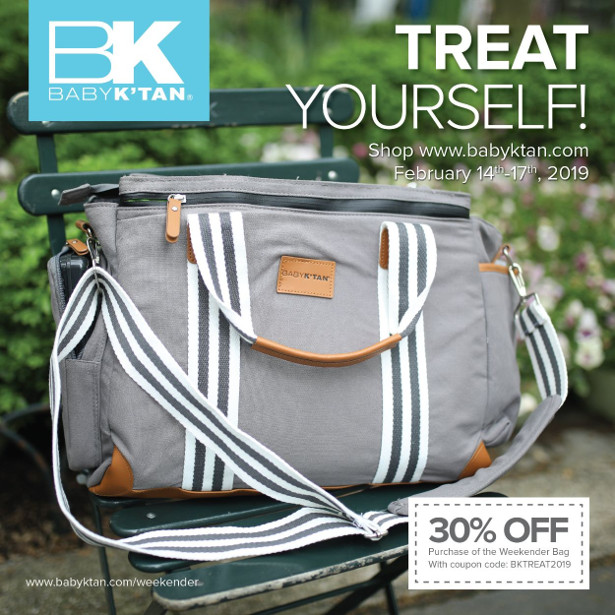 The Baby K'tan Weekender is a super stylish bag stacked with features to manage all of your on-the-go parenting needs. No need to carry any other bag because everything you need is included!
•Full-size built-in, antibacterial wet bag.
•Full-size thermal pocket for keeping things cool or warm.
•Easy-access wipes pocket with case.
•Padded tech pocket for tablets or laptops up to 14″
•Available in three great colors – Charcoal, Navy and Olive.
And, that's not all!!
It comes a large interior compartment, matching changing pad with antibacterial lining, and an antibacterial pacifier pouch that clips into the bag for easy access.
This bag retails for $89.95 but for three days only, you can get it for 30% off** using the coupon code BKTREAT2019
**Coupon is valid from February 14-17th, 2019. One use per customer. Cannot be combined with other offers.
To help you celebrate this Valentine's Day, we worked with god of love himself to determine just what teas would ensure you have the sexiest and most-flavorful Valentine's yet.
From tea with a hint of rose, to tea filled with cacao, there's an aphro-tea-siac for every mood – whether you're hoping to prove your endless devotion or whether you're just feelin' yourself.
You can get Cupid's full list on the Sips by blog but while your own love potion steeps, stick around to see just what happens when real life couples sip on these aphro-tea-siacs.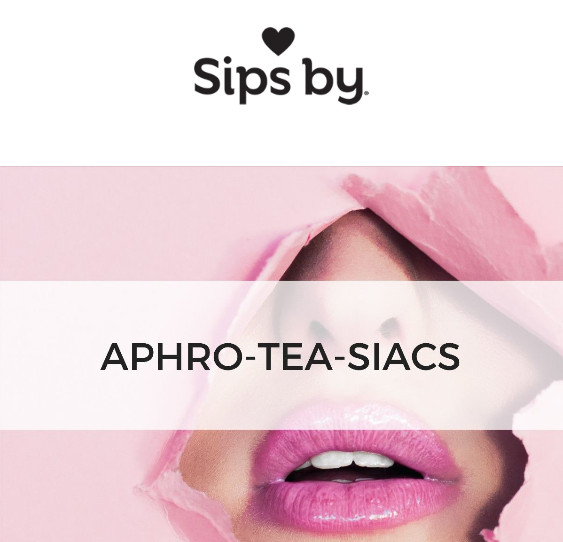 www.innerorigin.com
A book on dating and relationships + workbook!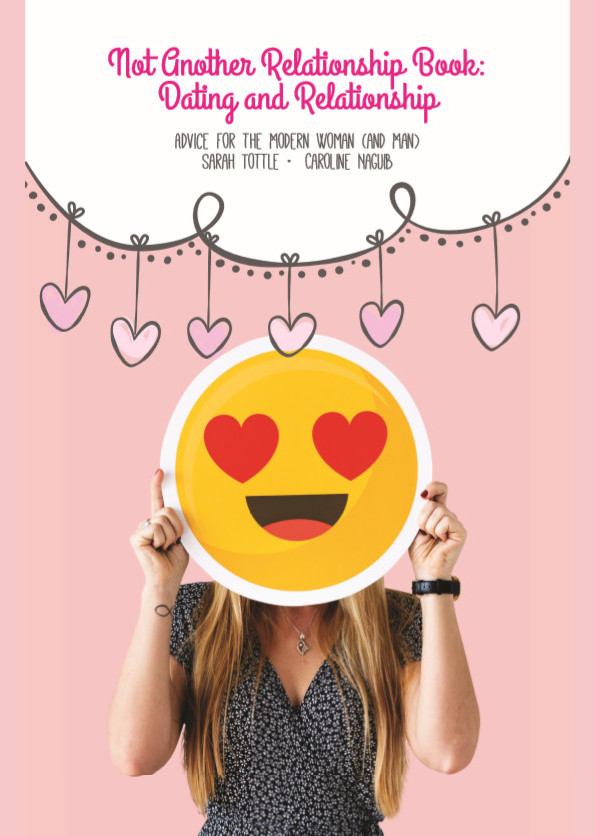 Sexual discomfort: the uncomfortable barrier to pleasure experienced by three quarters of UK women
 A third of women say sexual discomfort reduces their sex drive and one in 10 fake an orgasm to end sex more quickly1  Durex Naturals Intimate Gel campaign asks women: 'why do we still put up with uncomfortable sex?'  Social media stars Chidera Eggerue and Hannah Witton unite to ask women to not 'grin and bear it'
New research from Durex illustrates the impact that painful sex is having on women across the UK as it is revealed that three quarters of sexually active British women (73%) have experienced sexual discomfort – whilst just over half of men (57%) have noticed a female partner feel discomfort during sex.1
Sexual discomfort – often associated with 'feeling drier' which can affect women during two thirds of their menstrual cycle2 – is having a negative effect on women's sex lives as almost a third (31%) say that this makes them less likely to want sex, and 9% say it has had a negative impact on their relationship with their sexual partner.1
When experiencing sexual discomfort, only a third (34%) would use a lubricant, despite the fact that nine in 10 women say that sex feels better when they use it.3 In a bid to 'end sex more quickly', almost one in 10 (9%) have faked an orgasm and a further 15% have hurried their partner towards orgasm, whereas one in five (20%) would stop having sex completely.1
Chidera Eggerue, best-selling author of 'What a Time To Be Alone', is an awardwinning blogger, writer, feminist and fashionista, who is supporting the campaign comments: "As women, we are empowered in so many elements of our lives – we can own whatever look, job and lifestyle we choose – but when it comes to our sex lives, why are we de-prioritising our own pleasure? In a world where women are constantly scrutinised for existing, it isn't surprising that so many of us choose to silence ourselves in exchange for comfort or safety. But it's time we choose ourselves for once. We're calling for all women to stop suffering in silence and prioritise their pleasure!
Additional research shows that 73% of UK women say that a good sex life is a vital part of life and 80% agree that sex is beneficial for your health and wellbeing – rising to 99% amongst new mums.4
The research is revealed as Durex launches a campaign for its lubricant Naturals Intimate Gel, which aims to challenge some of the misconceptions surrounding sexual discomfort and normalise the issue. Despite the fact that all women can feel 'drier' at times during their monthly cycle, the most common reason women cite for experiencing sexual discomfort is 'not being turned on enough' – according to 43%. Further reasons include the sex position (42%) and blaming their partner for 'not understanding how to pleasure them' (32%).1
The campaign launches with a new humourous advert which celebrates women pushing against archaic attitudes to their bodies, yet questions why they put up with uncomfortable sex with the call to action: 'Ladies, let's lube'.
Hannah Witton, British sex and relationships YouTuber and author comments: "Using lube should be a totally normal part of sex as not only does it avoid any discomfort, but it's also really fun! The female body is an amazing thing but depending on where we're at in our monthly cycle, we shouldn't have to 'grin and bear it' by pretending we're enjoying sex when really we're uncomfortable. I hope this campaign encourages women to put their pleasure first and enjoy sex without compromise."
Claudia Bencini, Senior Brand Manager at Durex comments: "We're on a mission to liberate women across the country from sexual discomfort which is an unnecessary norm for many women who don't realise the effect of their cycle on natural lubrication levels. Almost a third of women surveyed last year consider lubricants to be taboo.4 We hope to change this and make grabbing the lube a natural choice for women to end uncomfortable sex."
London's most anticipated luxury tea emporium has opened!
Favoured by haute couture fashion houses and celebrities, Mariage Frères brings an elegant retail space with the longest tea wall in the world, a restaurant with tea-infused dishes, two private event spaces and a tea museum to the heart of Covent Garden.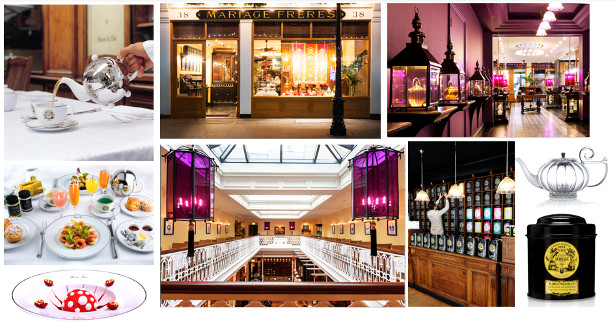 Natural History Museum
Anatomical heart pendant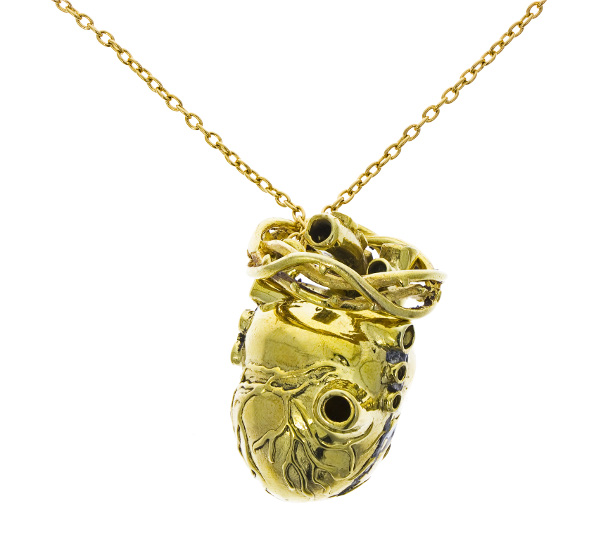 Show your heart is in the right place with this daring pendant. A perfect Gothic piece and an ideal gift for the fashion conscious.
http://www.nhmshop.co.uk/anatomical-heart-pendant.html
Price: £35.00
Stockist : www.nhmshop.co.uk
Must-have products to pamper yourself with this Valentine's Day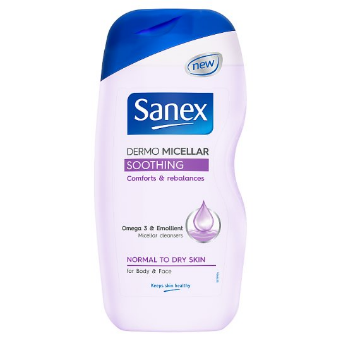 If you view Valentine's Day as the perfect excuse for a relaxing night in with your favourites, then make sure that you check out these essential products from Sanex and Palmolive. From the brand new Sanex Dermo Micellar Gels to the luxurious shower gels Palmolive Aroma Moments Just Fabulous with avocado oil, we have everything you need to feel refreshed, pampered and a teeny bit spoiled.
New: Sanex Dermo Micellar Soothing Gel
Sit back and relax this Valentine's Day as you try the brand new Sanex Dermo Micellar Soothing Gel. This micellar shower gel, for body and face, is enriched with emollient and omega 3 to comfort and rebalance skin from head to toe.
Available to purchase at Tesco for £3.80.
New: Sanex Dermo Micellar Revitalising Gel
Spend an evening treating your skin this Valentine's Day. Dermatologically tested, the Sanex Dermo Micellar Revitalising Gel has been formulated to capture impurities while maintaining your skin's natural barrier, leaving it purified and hydrated. It is also enriched with vitamin E and pro-vitamin B5 to leave you feeling energised and ready to face the week ahead.
Available from Tesco for £3.80.
New: Sanex Dermo Radiance Shower Gel
Adding some glow to your skin this Valentine's Day with the Sanex Dermo Radiance Shower Gel. The specially developed formula contains a fruit acid complex which acts as a mild exfoliator, leaving your skin feeling hydrated and radiant.
Available from Superdrug for £2.49.
Palmolive Aroma Moments So Luminous Shower Gel
Take yourself on a journey of the senses this Valentine's Day with the Palmolive's Aroma Moments So Luminous Shower Gel. This non-greasy shower gel has the added benefit of luxurious oil of Macadamia and Peony extract, leaving your skin feeling velvety and soft.
Available to purchase at Asda for £1.50.
Palmolive Aroma Moments Just Fabulous
Treat your skin to some well-deserved nourishment with Palmolive's Aroma Moments Just Fabulous Shower Gel. Containing enriching oil of avocado and iris extract, this body wash will leave your skin not only smelling great but with that extra moisture you need during the winter season.
Available to purchase at Wilko for £2.00.
FEEL THE LOVE for your babies skin on Valentines Day!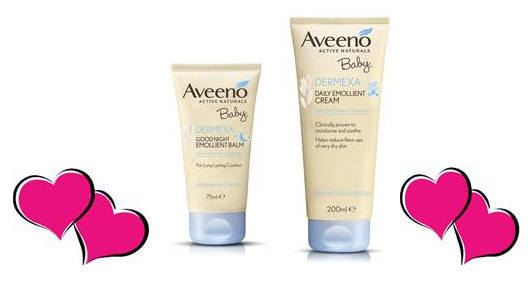 Whether it's to hold hands, a cuddle or a kiss, make sure you look after your little one's skin in time for Valentine's day next month!
AVEENO® Baby Dermexa Good night Emollient Balm and AVEENO® Baby Dermexa Daily Emollient Cream
Formulated with Active Naturals® Triple Oat Complex (Avenanthramides, Oat Oil and Colloidal Oatmeal) and Ceramides, this cream not only moisturises and soothes skin, but also strengthens the skin's natural barrier. This emollient cream is also suitable for babies who may be prone to eczema.
Luxury British teatime treats brand, Cartwright & Butler
Our top picks to show them you love them include our limited edition chocolate fudge, Pink Champagne Truffles and a variety of delicious chocolates and sweet treats.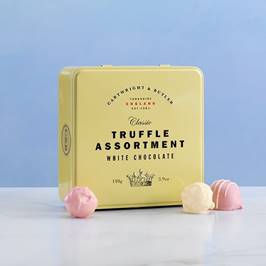 Chocolate Truffle Assortment: A must for serious truffle lovers; a tin of deliciously delicate white chocolate truffles in three different flavours: White Chocolate, Strawberry Cream and Pink Champagne (and yes, it is real champagne). Each one, a little moment of pure indulgence. And all in a handy size tin, so you'll never be caught out and truffle-less again. Also available in Milk & Dark Chocolate. £16. https://www.cartwrightandbutler.co.uk/c-b-white-chocolate-truffle-assortment.html
Limited edition Valetines Day belgian chocolate fudge (1)
Limited Edition Belgian Chocolate Fudge: One of our best-selling products – the classic fudge, reinvented with a chocolatey twist. This rich, all-butter fudge combined with creamy, delicious Belgian chocolate is a taste sensation. This luxurious treat will be available for Valentine's Day, as a limited edition version, available in a pink clip top tin – the perfect romantic gift for a loved one. £6.49. https://www.cartwrightandbutler.co.uk/c-b-belgian-chocolate-fudge-in-pink-tin-valentine-special.html
Raspberries in White Chocolate & Strawberry Powder: Our delicious raspberries are beautifully presented in an exquisite gift tin that can be re-used once they have been devoured. Featuring raspberries coated in creamy white chocolate and indulgent strawberry powder – this gift is the epitome of true romance. £5.99. https://www.cartwrightandbutler.co.uk/c-b-raspberries-in-white-chocolate-strawberry-powder.html
Hazelnut Chocolate Truffles: A mouth-watering combination of hazelnut and chocolate, these truffles are rich, indulgent and simply delightful. Presented in our iconic clip top tin, this is the ultimate Valentine's Day gift. £10. https://www.cartwrightandbutler.co.uk/c-b-hazelnut-chocolate-truffles-in-tin.html
Butter Fudge: A good, old-fashioned and very creamy fudge made just the way it should be, with real butter from an age-old, Scottish recipe. Presented here in one of our signature kilner style clamp top tins, this really does make the ideal extra special gift. £6.49. https://www.cartwrightandbutler.co.uk/c-b-butter-fudge-in-tin.html
Treasure Chest with Mint Chocolate Thins: A chocolate that is the very epitome of refinement and elegance. A slither thin disc of finest dark chocolate that has been infused with the oil of mint, then tempered to a glossy shine. The perfect indulgent treat. £12. https://www.cartwrightandbutler.co.uk/c-b-treasure-chest-tin-with-mint-chocolate-thins.html
Feel the thrill this Valentine's Day at Lee Valley Regional Park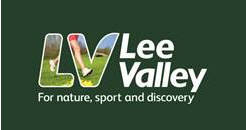 Get your heart racing this Valentine's Day, and enjoy one of the action-packed activities for couples across the Lee Valley Regional Park. From pedalling with your partner to riding the rapids, there's plenty of fun and romance for everyone. Why not shake off the traditional date night this February and embrace the opportunity for thrills!
Hot Dog 'n' Date at Lee Valley White Water Centre
Grab your partner and get cosy in a two person inflatable kayak – a 'Hot Dog' – at the Lee Valley White Water Centre. Adventurous couples can conquer the rapids together as they paddle their way romantically through the legacy loop at this Olympic venue.
After the adrenaline rush, kick back and relax with an afternoon tea for two accompanied by a glass of prosecco at The Terrace Bar & Café.
Date: Saturday 16 February
Time: 14:30
Price: £110 per couple
Address: Lee Valley White Water Centre, Station Road, Waltham Cross, Hertfordshire EN9 1AB
For more information go to – visitleevalley.org.uk/giftvouchers
Ride in Movie at Lee Valley VeloPark
170208_LVVP_EXP_JAN2022_EleanorBentall_VeloPark_Feb_2017_0205Get sweaty with your beau at this movie night with a difference at Lee Valley VeloPark! Head to a cycling class in the state-of-the-art VeloStudio and whilst spinning the pedals riders can enjoy a feature-length film on the big screen.
Take your pick from four romantic comedies which can be voted for via the Lee Valley VeloPark Twitter page – @LeeValleyVP
Date: Wednesday 13 February
Price: £7
Address: Lee Valley VeloPark, Queen Elizabeth Olympic Park, Abercrombie Road, London, E20 3AB
For more information go to – www.visitleevalley.org.uk/velopark
Ice Skating at Lee Valley Ice Centre
170914_LVIC_EXP_AUG2022_AnneMarieSanderson_LV Ice Centre 24Break the ice on a first date with a fun-filled skate session at the Lee Valley Ice Centre. Spend the afternoon gliding romantically around the rink, before enjoying a hot drink in the Blades Bar.
Date: Thursday 14 February
Price: £10 – Adult
Address: Lee Valley Ice Centre, Lea Bridge Road, Leyton, London E10 7QL
For more information go to – www.visitleevalley.org.uk/iceskating
Lee Valley Riding Centre
161108_LVRC_EXP_OCT2021_EleanorBentall_LV_Riding_Centre_Nov_2016_0021Bring the joy of horse riding to someone special this Valentine's Day with a Lee Valley Riding Centre gift voucher. Perfect for novices and experienced riders alike, the voucher can be redeemed on a number of experiences and products including private lessons, riding gear, jumping lessons and special treats.
Date: Thursday 14 February
Time: 12:30-15:30
Price: From £32
Address: Lee Valley Riding Centre, Lea Bridge Road, Leyton, London E10 7QL
For more information go to – www.visitleevalley.org.uk/horseriding
Bang & Olufsen Autumn/Winter 2018 range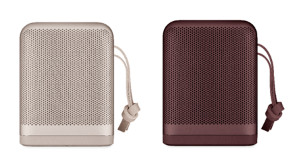 https://www.beoplay.com/en/collection/aw18
Ranging from £269
Introducing the latest collection from Bang & Olufsen – the Autumn/Winter 2018 collection – made up of B&O's best headphones, earphones and wireless speakers. Taking inspiration from the ancient canvas of Marrakesh, the collection boasts warm and earthy colours to make up a unique colour palette.
Valentine's Day and Ragdale Hall – the perfect match!
Make the most romantic day of the year even more magical with thoughtful Valentine's day gift ideas from award-winning Ragdale Hall Spa.
Escape from everyday life and relax at the UK's Best Destination Spa*, where you're encouraged to switch off your mobile phone, put the world on hold and let the pampering and relaxation begin…
Choose Ragdale Hall Spa's Cupid's Couples Day for nine hours of chilled-out relaxation. Soak up panoramic countryside views in the spa's newly opened Rooftop Infinity Pool, explore the Thermal Spa's series of heat and water experiences including the outdoor Waterfall Pool and magical underground Candle Pool. Indulge in a three-course buffet lunch, be pampered with a manicure for her and a Soothe and Splash facial for him, and round off your day with a glass of pink bubbly each and a plate of tapas – made to share, of course!
For those wishing to escape the daily grind for a little longer, the two-night Romantic Getaway Break is the answer. From Champagne in your room on arrival to your 50-minute Full Body Massage or Blissful Face and Back Therapy (the choice is yours), breakfast in bed, a three-course lunch and dinner in the Hall's Dining Room, the team at Ragdale will take care of your every need. And you'll have plenty of time to drift away together in the Rooftop Infinity Pool and Thermal spa, or one of Ragdale Hall's many relaxation areas.
Ragdale's Valentine's packages are available throughout February and March only, so plan your time out together now – or surprise your loved one with a shared Valentine's experience.
Or perhaps a Ragdale Hall Voucher would make the perfect gift for your other half? Let them choose their own spa day or spa break from the extensive range of options by giving them a monetary voucher – and present them with their gift voucher on February 14th to make their Valentine's Day 2019 extra special.
All spa days and spa breaks at Ragdale include use of all facilities, including the Rooftop Infinity Pool, Thermal Spa, indoor and outdoor pools, gym and daily programme of exercise classes, and a complimentary robe throughout your visit. Breaks also include all meals (breakfast in your room, three course lunch and dinner) and Ragdale Hall flip flops.
Vouchers start from just £25 and are valid for 12 months from date of purchase. The Cupid's Couples Day is priced from £261 per couple and the two-night Romantic Getaway Break is from £400 per person.
For more details on Ragdale Hall spa days, breaks or vouchers visit www.ragdalehall.co.uk or call 01664 434831.
Pen the Perfect Present this Valentine's Day
Ryman Soft Cover Medium Notebook with Heart Design in Gold Foil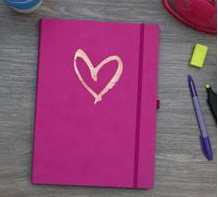 February 14 is synonymous around the world for celebrating love and romance. It's a day that stands out in the calendar to show the person that you love most, just how much they mean to you.
Perhaps the most traditional way of expressing your feelings on Valentine's Day is penning your partner a note? The earliest record of a love letter dates back to over 5,000 years ago within an ancient Hindu scripture, written in Sanskrit. Through the ages, there have been many a letter written between lovers. Napoleon Bonaparte to Josephine, Oscar Wilde to Lord Alfred Douglas and Richard Burton to Elizabeth Taylor.
With modern technology at the forefront of contemporary life, penning a letter is something that we can often overlook, opting for the ease of a quick text or email. But keeping traditions alive is crucial and taking the time to pen a message of love is a beautiful gesture to show someone just how much they mean to you. If you find yourself growing tired of buying the same gifts year after year, why not write one instead?
To help inspire your scribing this Valentine's Day, we've rounded up our favourite writing equipment and ideas from leading high street retailer Ryman Stationery. So, whether you fancy having a go at your own romantic novel or prefer to keep your notes short but sweet, we've got the perfect stationery presents for you. Because a message of love will never go out of style.
Between the Sheets
If the love of your life is a keen writer themselves, be it an aspiring novelist or an organised list maker, a thoughtful way to treat them is with a notebook. Let them write to their heart's content and why not include a personal message on the inside leaf, so that you'll never be far from their thoughts?
Wear your heart on your sleeve with this Ryman Soft Cover Medium Notebook with Heart Design in Gold Foil (£9.99). In a range of four colours to suit everyone's taste, they'll know who your heart belongs to every time they open their book to pen a note.
For the person who can't part with their smart phone, why not treat them to a Moleskine Smart Writing Set with Paper Tablet and Pen (£189.99)? Allowing the use of both a traditional notepad and modern tablet or smartphone, your handwritten notes can be transferred from paper page to digital screen in real time.
Remind your significant other who rules the roost with a Ryman Soft Cover Medium Notebook with The Boss Design in Copper Foil (£9.99). Perfect to use at home or in the office and always a reminder of you!
Inject some colour into your love life with this stunning The Notebook Collection Journal Watercolour Dash A5 (£10.99). With beautiful gold foil detailing and page edges, this is sure to wow your Valentine and stand out from the crowd.
How Do I Love Thee? Let Me Count the Ways
If you're a traditionalist who loves putting pen to paper, writing a love letter couldn't be more romantic. Could this be a declaration of long-term affection or are you hoping to remain anonymous to a new love interest? However you choose to present your memo, say it with ink this Valentine's Day.
You need the right tools to pen a masterpiece. The Inspire Me Writing Paper and Envelopes 20 Sheets 10 Envelopes (£5.99) set provides a stunning blank canvas upon which to forge your innermost feelings and create a love letter to stand the test of time.
Is your lover overseas? Tell them that you love them, no matter the distance with this classic Basildon Bond Airmail Writing Pad A5 70gsm 80 Pages 40 Sheets Blue (£3.99). With a guide sheet, blotting paper and matching envelopes included, you'll be sure to pen the perfect prose to the highest standard.
Sometimes it's the little things that matter the most. Keep your words simple and straight to the point with these Heart Transparent Sticky Notes (£3.99). A sweet and charming way to remind them just how much you adore them. Leave love notes dotted around the house and let your beloved find the clues to your heart.
Pen Pals
It's no secret that writers can be particular about their writing tools. To ensure you achieve your greatest work, make sure you have the best pen to suit you for the job in hand.
Keep your transcripts stylish with a classic, premium ballpoint pen such as this stunning Waterman Hemisphere Luxury Curve Ball Pen (£99.99). Presented in a gift box, this pen offers a striking and elegant design to let you create a heartfelt masterpiece for the one you love.
For those who prefer multi-coloured to black and white, why not opt for a brighter approach? Colour me crazy this February 14th and add a rainbow pop to your romantic words with the Paper Mate Inkjoy 100 Ball Pen Pack of 8 Fun Assorted (£3.99).
For a timeless love letter, boost your brilliance and practise your scribbling with the Manuscript Deluxe Calligraphy Set (£14.99). A sure way to impress them and make a lasting 'wow' factor that they can cherish on paper, forever.
Personal Prose
Both a thoughtful and original idea, the personalised gift is one that really says it from the heart. Keep their presents as unique and exclusive as they are to you with a beautiful and bespoke present that can last a lifetime.
Ordering personalised goodies couldn't be easier either. Simply follow these steps and you'll be well on your way to ensuring a dreamy surprise come February 14th.
Pop down to your local Ryman Store or visit the website http://www.ryman.co.uk/personalised-stationery
Choose the product which perfectly suits your partner
Think of your one, true love and make it personal
Collect your item in store or have it delivered to your home address
Wrap it up and seal with a kiss
Let them unwrap their personalised present and make their Valentine's Day extra special.
For your special person who loves putting pen to paper, treat them to one of these gorgeous Ryman Personalised Soft Cover Medium Notebook in Copper Foil (£14.99). Personalise with their name or initials to suit them just how they would like, and let them jot away to their heart's content.
Nothing says it best like a personalised present. Create a unique and romantic gift that they can treasure forever with this beautiful Ryman Personalised Watercolour Heart Custom Print Mounted Frame (£15.99). Add your names, hang in your home and adorn your wall.
Add a touch of sophistication to your present with this Parker Jotter Stainless Steel Chrome Trim Fountain Pen (£10.99 was £21.99). With the ability to be personalised, why not write your lover a heartfelt note, have their name engraved with the pen you wrote their love letter with and voila! A perfect present for the writers amongst you and for the one you cherish the best.
Valentine's Day isn't just for couples. Include the whole family and treat yourselves to one of these Ryman Personalised Soft Cover Medium Notebook The Journal in Copper Foil (£14.99). It's the ideal gift for families who have everything and believe that the home truly is where the heart is.
Perfectly Presented
Now you've found the ultimate gift, let them unwrap with a personal touch so that even unwrapping is something to savour.
For wrapping with a difference, why not personalise your paper with your lover's name or initials using the Ryman Personalised Scattered Hearts Wrapping Paper 1 Metre x 50cm (£3.49)?
For a final touch, add a Ryman Personalised Paint Box Valentines Day Card (£3.99) to make this a February 14th that they'll remember affectionately.

Helping you offend and entertain with funny cards and more! Don't blame us, you said it! classic Valentine Fun Cards > www.yousaidit.co.uk
TWITTER | FACEBOOK | PINTEREST | INSTAGRAM
You Said It Cards
Get 15% off with the code"BLOGGERV19″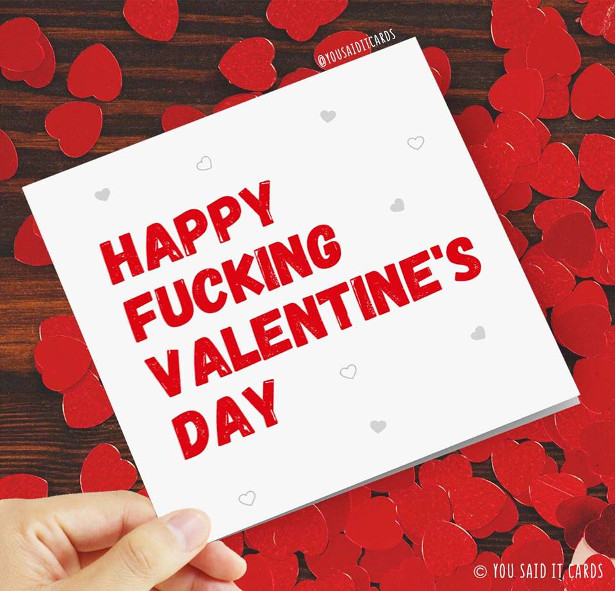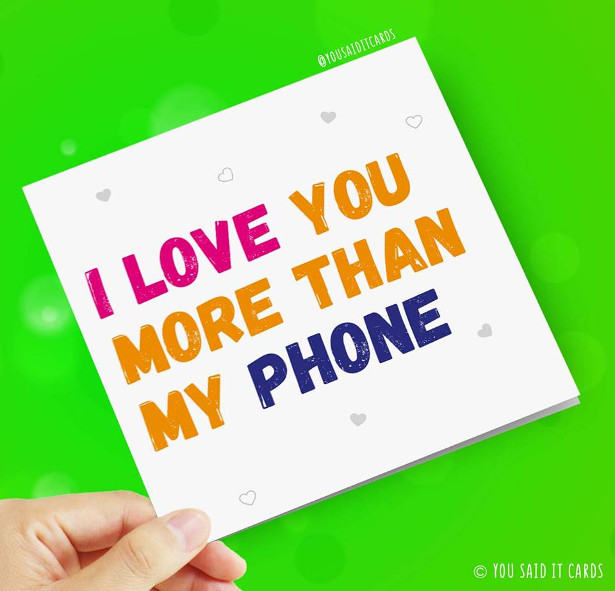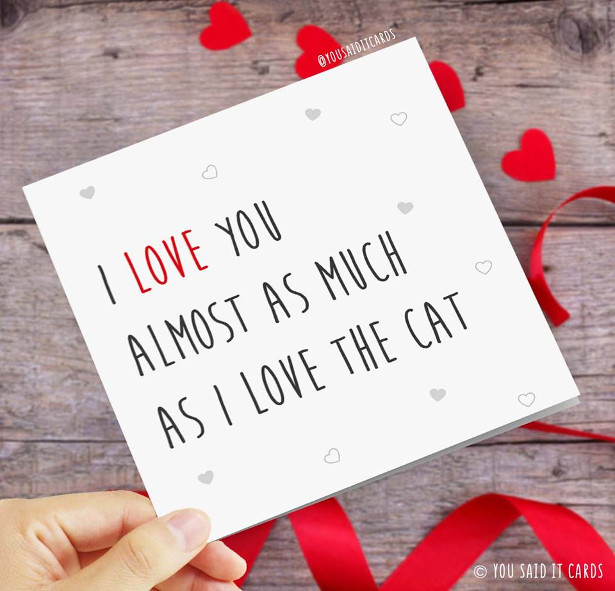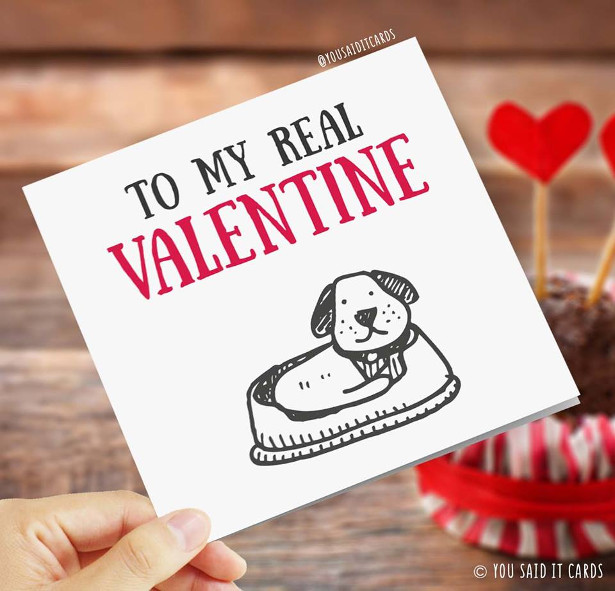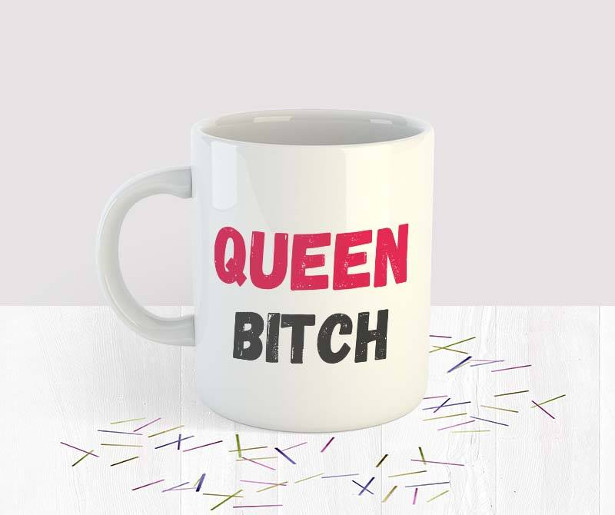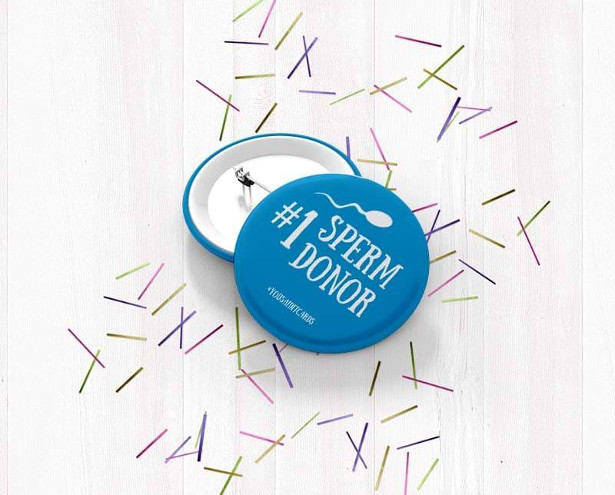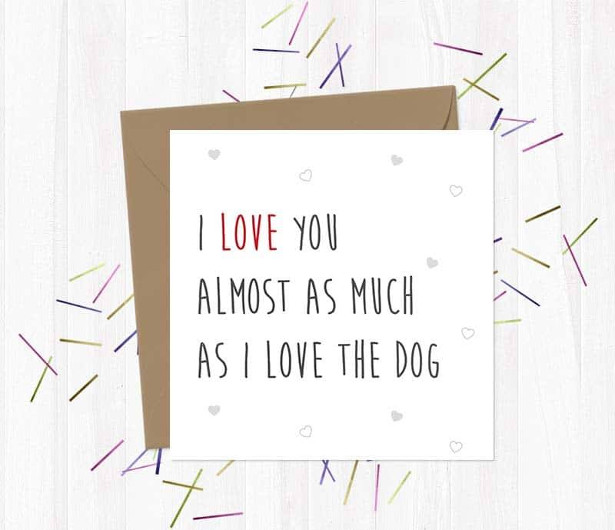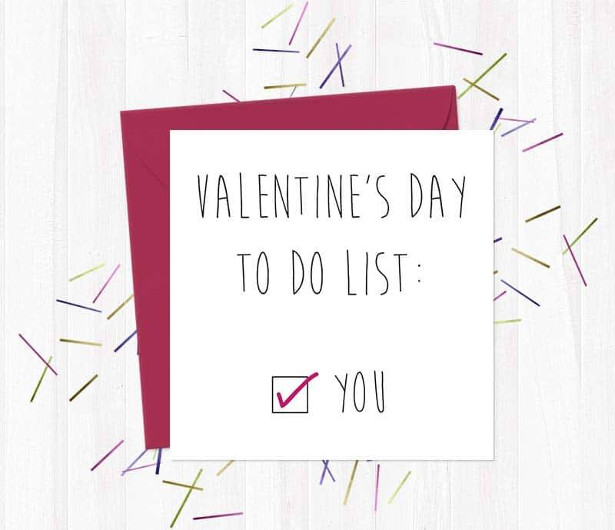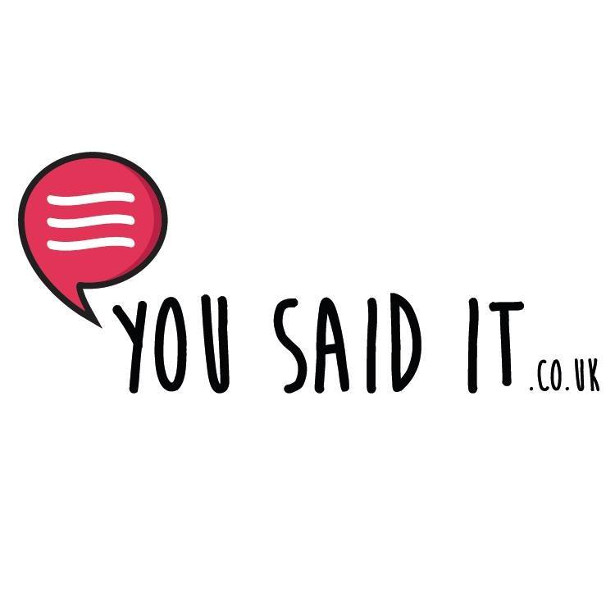 If you celebrated Chinese New Year but haven't cooked a proper Chinese meal before, they'll love this cooking set from www.souschef.co.uk!
Also a great Valentine's Meal Treat!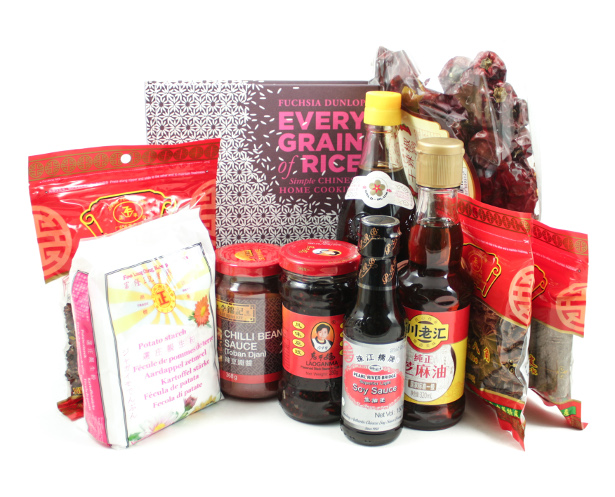 Authentic Chinese Cooking Set, £39.50 – Fuschia Dunlop's book, Every Grain of Rice, is the definitive Chinese home cooking guide for many of us in the West. Here, we've paired this spectacular book with all the hard-to-find, authentic store cupboard ingredients you'll need to cook up a Chinese New Year feast. https://www.souschef.co.uk/products/fuchsia-dunlop-s-every-grain-of-rice-store-cupboard-set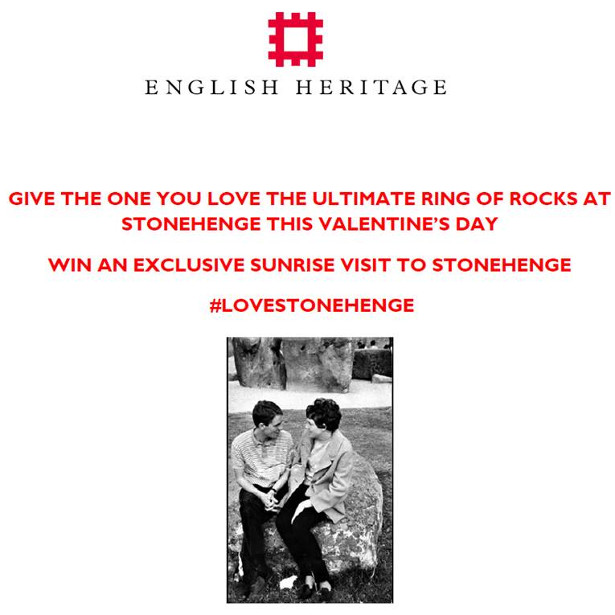 Stonehenge has been a destination for lovers, honeymooners and romantics for generations, and now it's your chance to make the mysterious monument feature in your own love story.
Last year English Heritage was sent more than one thousand photographs of visits to Stonehenge over the last 100 years, and many of these memories had been captured while on honeymoon or romantic breaks. Some of the couples are now celebrating their 50th wedding anniversaries!
The charity is now launching a competition offering one lucky couple the opportunity to be together in the most romantic of stone circles this Valentine's Day. The winner of the #LoveStonehenge competition will be given special access for two to the stone circle on the morning of the 14th February, and for their moment to be captured by a professional wedding and portrait photographer.
The stone circle will be exclusively yours at sunrise, and you and your beloved will be free to stroll amongst the ancient stones, before enjoying a celebratory breakfast at the visitor centre. Enter our competition and if you win, you'll have an amazing and unique story to tell the grandchildren.
Simply tell us why you should be chosen for this once-in-a-lifetime opportunity. We are looking for the most romantic stories, proposals or declarations of love in all its forms. Upload a photo or video to make your entry really stand out.
HOW TO ENTER
– Entries must answer the question, "I should win exclusive access to Stonehenge on Valentine's Day because…"
– Entrants must be over 18
– Enter using your favourite social media platform
– Twitter – mention @EH_Stonehenge or reply with #LoveStonehenge
– Facebook – reply or Direct Message @StonehengeEH
– Instagram – use #LoveStonehenge
– Video entries must be no more than 60 seconds in length
– Follow Stonehenge on social media
TERMS AND CONDITIONS
Full terms and conditions can be found here
The prize includes:
– Access to Stonehenge Circle from 7.15am-8.15am on Thursday 14 February 2019 only. The winner will need to be available at this time as the prize is non-transferrable
– A photographer will be on site and digital copies of the images will be made available to the competition winner
– A celebratory breakfast will be provided for the competition winner and guest on return to the visitor centre
– As a condition of entry, the competition winner's video entry, name, image and that of their guest, plus photographs taken by the photographer will be used by English Heritage and shared with the media
– The closing date is midnight on 8 February 2019 and the winner will be notified by 11 February 2019
Aphrodisiac whisky cocktail for valentines day
Using Tomatin Scottish Whisky
Cherry Blossom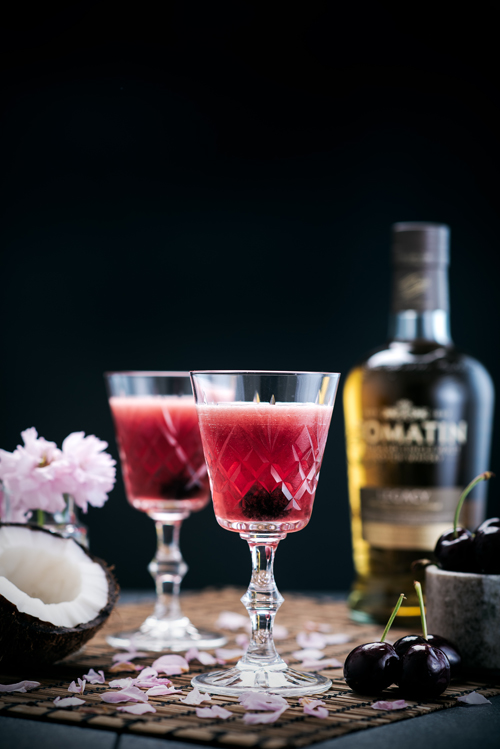 50ml Tomatin Legacy
Barspoon cherry jam
50ml Coconut water
2ml Orange blossom water
Coconut water is a natural aphrodisiac and the red cherries add a lovable flavour to the valentines themed cocktail.
Free Burn Highball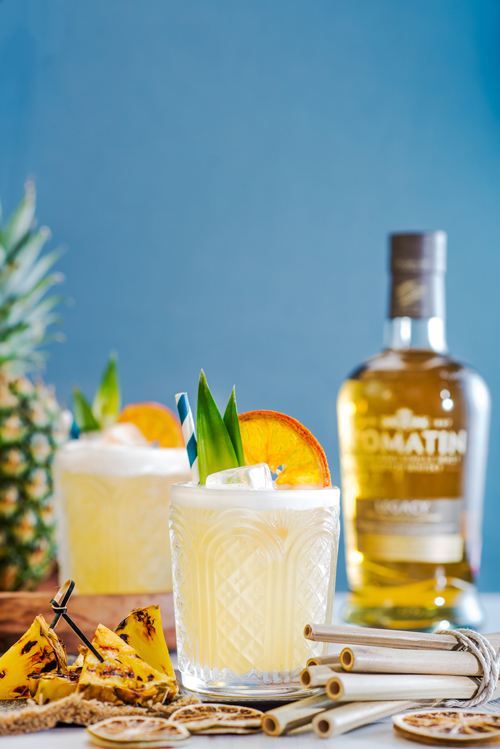 37.5ml Tomatin 12-year-old
12.5ml Sweet vermouth
Dash Angostura bitters
Ginger ale
Garnish with lemon and fresh thyme
Ginger is another aphrodisiac ingredient
Lasting Legacy
50ml Tomatin Legacy
25ml Elderflower liquor
25ml lemon juice
50ml pineapple juice
Dash angostura bitters
Aphrodisiac ingredient: pineapple
LioBites are healthy and nutritious but also sexy- the red strawberry would makes a perfect valentine gift.
Shop at :- www.liobites.com/shop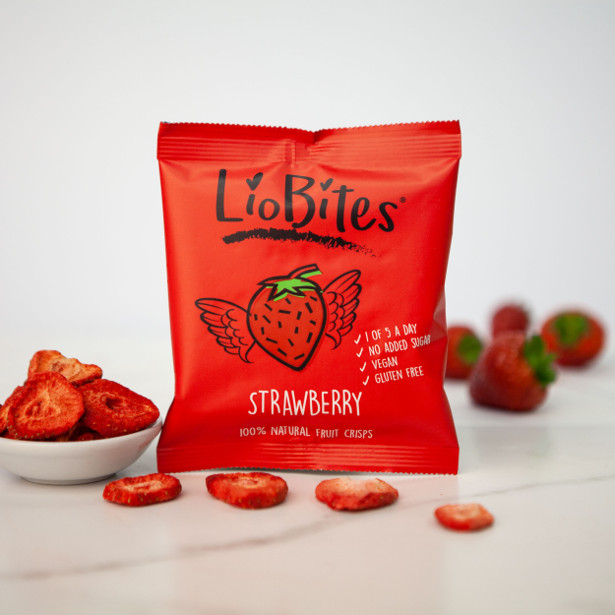 FACEBOOK | TWITTER | INSTAGRAM
Healthy Fruit Crisps and Smoothie Bites. LioBites are made by freeze drying freshly picked fruit. LioBites are raw, vegan, gluten free and contain no added sugar or preservatives. LioBites are a perfect snack for the whole family to enjoy and serve as 1 of 5 a day.
LioBites are 100% fruit crisps. Made from fresh fruits, picked in season and freeze dried to preserve the taste and all the nutritional values.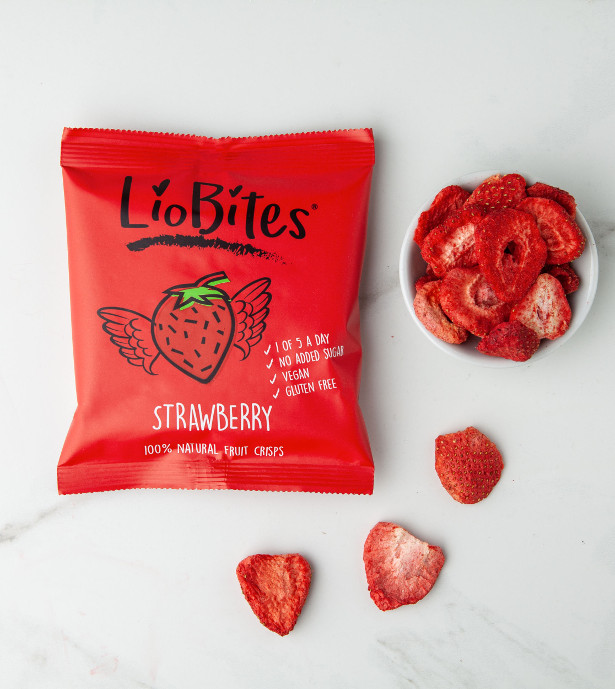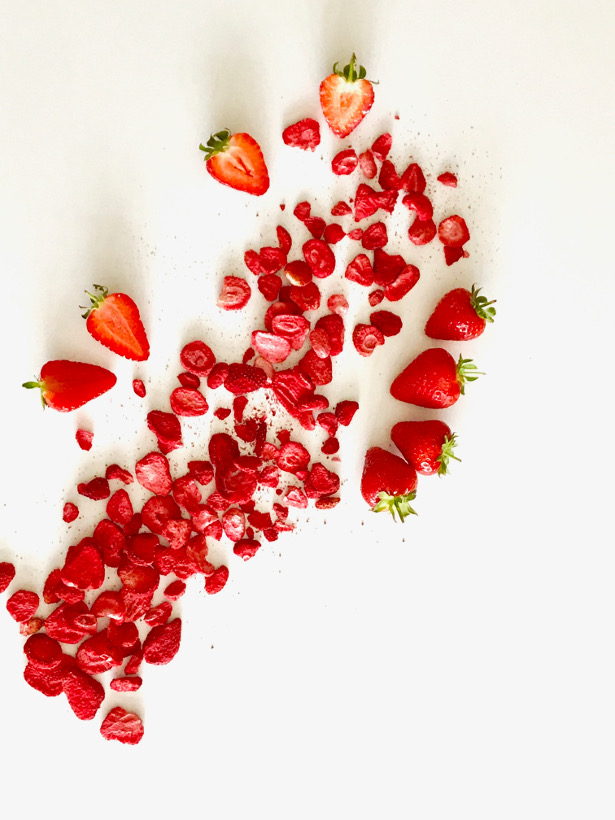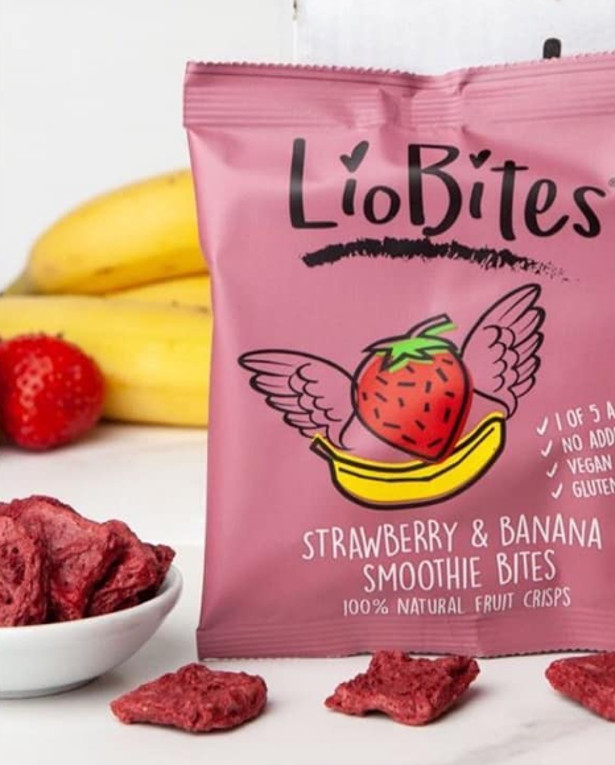 I swear to tell the truth, the whole truth and nothing but the truth…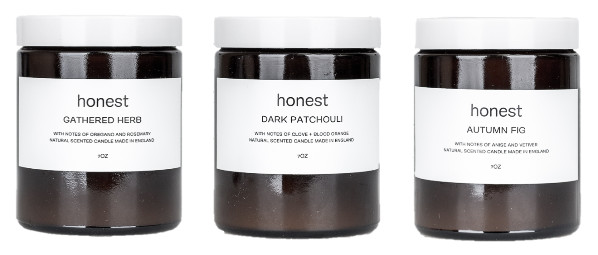 An honest candle from the National Theatre Bookshop, promising nothing but the best scent for your home –
the perfect treat for yourself to help banish those winter blues!
Warming, soothing and crafted by hand, these candles are made using 100% natural ingredients.
Choose between the unique and beautifully scented combinations of oregano and rosemary, clove and blood orange, or anise and vetiver, to add a special touch to your room.
Made using soy wax, a non-toxic, renewable source which burns longer.
Honest Candles – £30 each – National Theatre Bookshop – shop.nationaltheatre.org.uk
A fantastic personalised Valentines gift.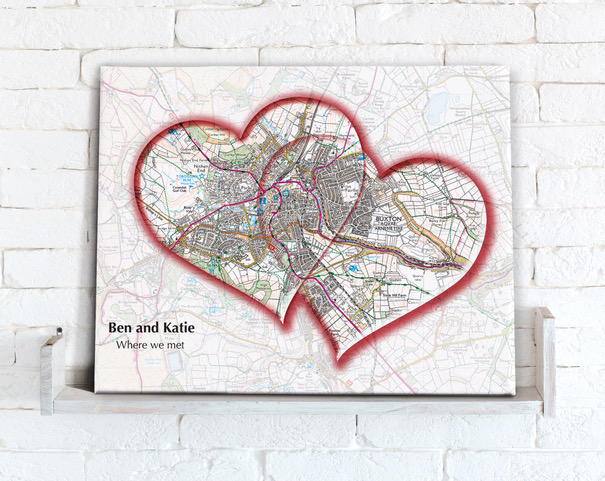 Speedy – Glittery Bike Accessory
www.animicausa.com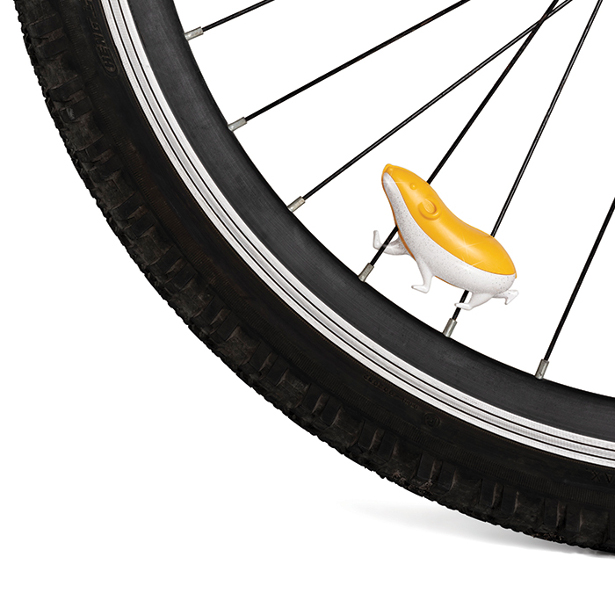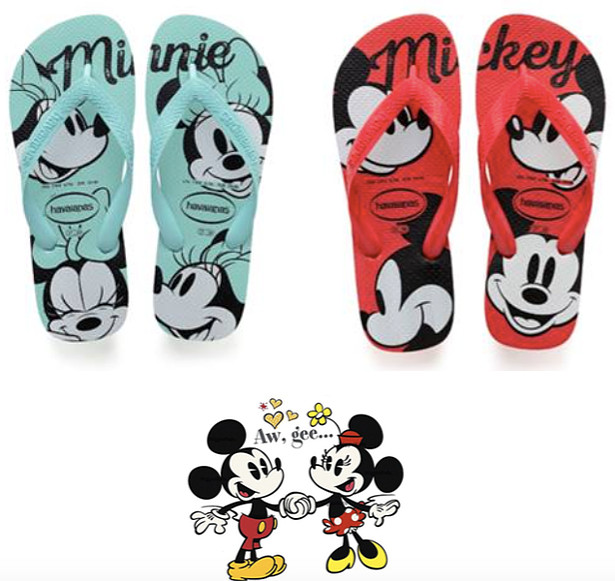 Introducing the Havaianas Mickey Mouse His 'n' Hers the perfect magical gift the Valentine's Day
with nostalgic Mickey and Minnie prints on each style, this is the perfect gift for your perfect match this Valentine's Day.
Is there a more iconic duo than Mickey and Minnie?
FACEBOOK | TWITTER | YOUTUBE | INSTAGRAM | PINTEREST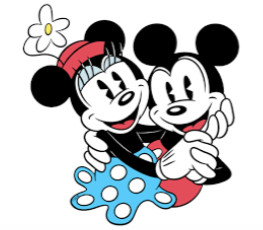 Luxury fragrance-infused men's jewellery brand, Vanacci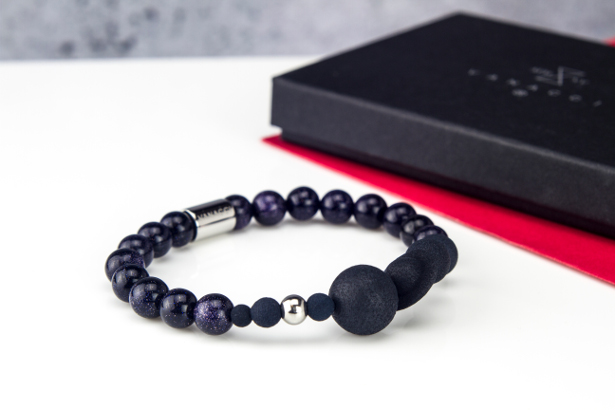 Cologne can be sprayed onto the edgy jewellery range which makes the scent last up to seven times longer.
The jewellery can also be personalised with geometric engravings, bespoke to the wearer.
Vanacci
Established in 2014, Vanacci injects a fresh and modern feel into men's accessories, combining striking appearances with practical design.
Consisting of a tight-knit team of designers, engineers and fashion professionals, Vanacci is headed-up by co-founder and managing director, James Whitfield. James is supported by fellow co-founders, sales director, Ryan Ward and creative director, Sean Sykes.
The company's design philosophy combines minimalism with bold and cutting-edge practical features to create a product that fulfils a genuine need and serves as an excellent conversation piece.
The company's product offering includes fragrance-infused watches, wallets, bracelets, pendants, cufflinks and bags, and sunglasses, with new ranges being released regularly.
The life of a fragrance sprayed onto a Vanacci product is extended by up to seven times, sustaining the aroma and doubling up as a chic, contemporary addition to any outfit.
Products can be personalised to the individual, with geometric designs which can be engraved to the individual piece and translated to meaningful statements such as strength, congratulations, friendship, courage, peace, celebration and many more.
Vanacci holds the Made in Britain accreditation and is proud to maintain all manufacturing processes in-house, creating handmade, quality products for its customers at the firm's headquarters in Leeds, West Yorkshire.
Designed, sourced and assembled entirely by the team at their studio in Leeds, Vanacci products are manufactured in a strict quality controlled environment, before being dispatched to customers internationally.
With retailers and wholesalers in Europe, Singapore, China, Hong Kong and Taiwan, the company also has firm plans to dominate the US market over the next few years.
FOODIE DELIGHTS FROM FORTUM & MASON
Sweet treats for a sweetheart, all enrobed in Fortnum's formidable style, is a certain Valentine's win. From pastel coloured fondant fancies, sweet and simple You're My Lobster ginger biscuits, to extravagant hampers filled with Cupid inspired Valentine's Day treats, Fortnum & Mason has a range of gifts for food loving lovers. For the full selection visit https://www.fortnumandmason.com/t/categories/valentines-day
VALENTINE'S AT THE RITZ
For the ultimate grown-up spoil, surrounded by spectacular garland chandeliers and romantic candlelight, The Ritz' St Valentine's Day dinner will treat its guests to Champagne and a decadent four-course set menu created by John William MBE and his talented team. Fabulous dancers will provide entertainment for the evening and guests can take to the dancefloor to the sounds of a live swing band.
Alternatively, a special Rosé Champagne Afternoon Tea will be served in the Palm Court featuring a choice of 18 loose leaf teas, delicate finger sandwiches, freshly baked scones and mouth-watering pastries. Romantic ambience will be provided by soprano Miranda Heldt and guests can take home a red Ritz rose.
St Valentine's Day dinner is priced from £295. The St Valentine's Day Afternoon Tea is priced from £90 and has four sittings available. For more information visit www.theritzlondon.com
AN OYSTER MASTERCLASS
For a Valentine with a taste for the finer things in life, an Oyster Masterclass from Wilton's is the perfect gift. Wilton's has been shucking oysters for 275 years and continue to serve the freshest oysters in London by some of the fastest and most knowledgeable "shuckers" in the world. The restaurant's 90-minute master class offers the chance to sample a range of oysters from around the British Isles as well as busting myths and extolling its benefits. The class costs £85 and includes a glass of Champagne, a dozen oysters and two glasses of white wine. http://wiltons.co.uk
CHEESE TASTING AT A ROYALLY APPOINTED CHEESEMONGERS
Forget chocolates and roses, give the gift of cheese this Valentine's Day with the first industry recognised cheese training programme. Partnering with the Academy of Cheese, Paxton & Whitfield's course is designed for amateur foodies and professional cheese lovers alike and covers 25 key cheeses, how to taste cheese like a pro, how to select, present and what to match it with and the production process.
Level 1 training programme at Paxton & Whitfield is available at £195 on 20th February 15th March, 10th April, 15th May, 21st June, 24th July https://www.paxtonandwhitfield.co.uk.
GIFT THE SCENT OF LOVE WITH FLORIS
Conjure the scent of love with a bespoke Floris fragrance gift. Over the course of two hours and working with one of the in-house perfumers at the Floris Shop, 89 Jermyn Street, impress a loved-one by creating a unique 100ml Eau de Parfum with Certificate of Provenance; or, gift them the chance to create their own.
And, to add to the memory, the fragrance created is added to Floris's private perfume ledgers dating back nearly 300 years and started by founder Juan Famenias Floris – meaning it is protected for future generations to re-order. Prices from £450 for a customised fragrance to £4500 for a bespoke perfume design. For more information, visit: www.florislondon.com 89 Jermyn Street.
A UNIQUE SUBSCRIPTION FROM LONDON'S OLDEST BOOKSHOP
Literary lovers will swoon with a bespoke personalised Valentine's gift from Hatchards. London's oldest bookshop offers an annual subscription, which can be tailored to the reader's interests whether it be from fiction, non-fiction, art, travel or a mix of genres. Following a consultation with one of their expert team, a beautifully gift-wrapped hand-picked book will be delivered to the door each month for a year. Prices start from £150. https://www.hatchards.co.uk/subscriptions/
CHOCOLATE CRUISE
Adam Coulter, UK Managing Editor, Cruise Critic

"If your Valentine is a real chocolate lover, then it might be worth checking out the offerings on Princess Cruises – which is without doubt – the Willy Wonka of the cruise industry. The line offers a truly comprehensive onboard chocolate experience – to delight any chocolate fan. It's extraordinary Chocolate Journeys partnership with award-winning chocolatier, Norman Love, has meant exquisite desserts in the main dining room, specialty restaurants and the buffet, as well as chocolate-flavoured cocktails, a wine and chocolate pairing, and even chocolate-themed spa treatments.
"The master sweets maker, Love, who spent decades as an executive pastry chef at The Ritz Carlton hotel chain, debuted his Chocolate Journeys on Regal Princess in 2015, during Princess Cruises' 50th anniversary. The partnership is now on all of the line's ships.
"Princess Cruises' latest annual chocolate survey highlighted that 70 percent of women crave chocolate more than sex as an 'afternoon delight.' It certainly has tried to capitalise on the popularity of chocolate with an array of indulgent chocolate offerings onboard. The line has given chocolate a presence at its buffet – with some ships even boasting a chocolate fountain or two. Each ship is different – but chocolate is always a key theme. Some pastry chefs, for example, do a monster Chocolate Indulgence breakfast buffet on the last sea day. Others make chocolate pastries, muffins and Danishes available all the time, along with a rotating type of chocolate cake in the evening.
"If you want to smell like a candy bar, you can even indulge in an extraordinary, hydrating, anti-oxidant chocolate body treatment offered in the Lotus Spa. Jane MacDonald, singer, actress and star of popular TV show Cruising with Jane McDonald loved it.
"Or what about a Wine and Chocolate Tasting session? Love worked carefully with the sommelier to pick complementary wines to match his chocolates. Perhaps you will notice the edges of an Argentinean Malbec being softened by chocolate from the Dominican Republic? Or the deep dark notes of a chocolate made with 88 percent cocoa being enhanced by a juicy super Tuscan red?
"Princess Cruises' Chocolate Journeys are available on all of the line's ships, but some of the programme elements vary depending on the vessel. Nonetheless, I think we can all agree, that each ship could make a chocolate lover's holiday – a dream come true!"
"Please find details of Chocolate Journeys on Princess Cruises here – www.cruisecritic.co.uk/reviews/cruiseline.cfm?CruiseLineID=28
Check out what Cruise Critic members are saying about Princess Cruises, to help you decide which ship is right for you  www.princess.com/ships-and-experience/food-and-dining/chocolate-journeys/
Are you bed-ready for Valentine's Day?

You've bought the flowers, booked the restaurant, and written the card, but are you bed ready for Valentine's Day? Here, Soak&Sleep, the experts in the bedroom environment, provide some tips for improving your sleeping arrangements and quick fixes for getting the bedroom just right for the night.
Upgrade your nightwear (and your morning-after-wear)
Waffle terry robe, £38, available for personalisation (https://www.soakandsleep.com/waffle-terry-robe-l-xl-white.html)
Hard to crinkle bedding
Striped cotton blend bed linen, double duvet cover £75, Oxford pillowcase pair, £22
(https://www.soakandsleep.com/striped-linen-cotton-blend-bed-linen.html )
Cont/….
Soak&Sleep/ Page 2
A natural filled duvet that keeps you at the optimal temperature (to encourage extra cuddling up in the night)
Luxury pure silk duvet, Summer warmth £67.50 (silk's moisture wicking abilities keep you cool) (https://www.soakandsleep.com/luxury-pure-silk-duvet.html)
That perfect blanket for those who love to spoon
Jumbo Check Throw, Dusky Pink, £50 (https://www.soakandsleep.com/jumbo-check-throw-dusky-pink.html )
A mattress with the right spring and plenty of room for everyone
Latex 3000 pocket air sprung mattress – medium / firm, double £476
(https://www.soakandsleep.com/latex-3000-pocket-air-sprung-mattress.html )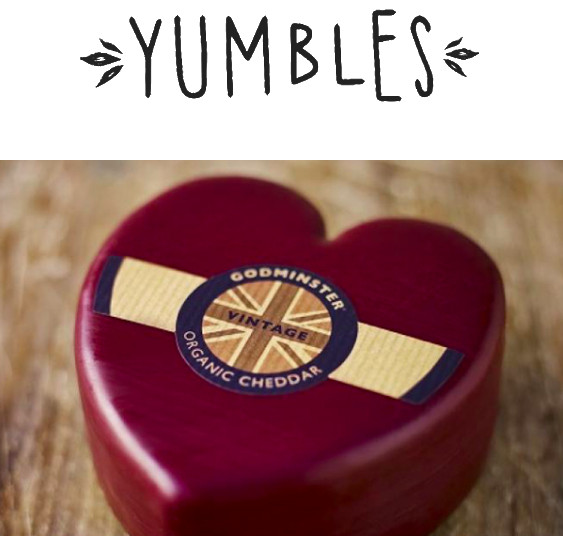 As the UK's largest marketplace for independent food and drink, we see exciting new products emerge every week.
Explore our highly curated picks for Valentine's and Easter, as well as our most innovative new sellers.
Valentine's Gifts
Valentine's isn't just about chocolate and sweets, although we have seen some exciting sweet creations like this Chocolate Prosecco Bottle and handmade Chocolate Roses.
Our curated selections of vegan, savoury, and personalised gifts include unique picks to suit all tastes and dietary requirements.
Mio Skincare Workout Wonder-R610.00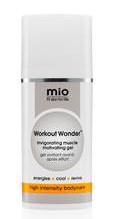 Our muscle motivating workout gel is instantly cooling and revitalising to pep-talk your muscles, increase circulation, ease aches and inflammation and help speed up recovery. Ideal pre and post workout or anytime to ease tense muscles from daily life. Workout Wonder is your own personal muscle motivator and massage therapist helping you get the best from your body. What it does ? energises, cools and revives muscles instantly, eases muscles soreness and tension from daily life, helps decrease inflammation
Get it here: https://shop.poisebrands.co.za/products/workout-wonder
Mio Skincare Liquid Yoga-R725.00
A perfect milky-moisturising blend of essential oils, mineral salts and therapeutic herbs. Liquid Yoga is your personal masseuse in a bottle.
Get it here: https://shop.poisebrands.co.za/products/liquid-yoga
OUTRAGEOUSLY CHUNKY!
Chunky Mittens Knitting Kit – £19.99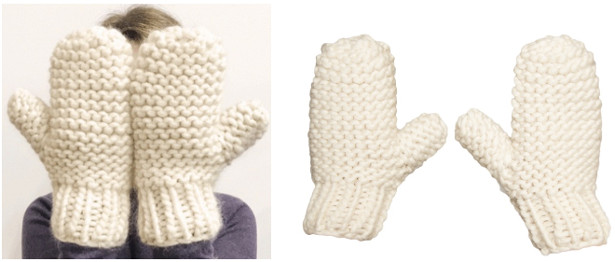 Who wouldn't want to rock these super chunky mittens?
Perfect for keeping those digits toasty warm on weekend walks, football sideline watching or just your everyday commute to and from work – these mitts top any list for style and comfort.
Easy(ish) to make, the pattern is knitted in two pieces, then sewn together – in no time at all!
In love with these chunky mitts? Then choose from one of the 'Fatt Yarns', 100% merino wool ensuring they are super-soft to hand.
And, if you're feeling really outrageously knitting-crazy, then try making a coordinating chunky pom pom hat to complete the ensemble.
–
www.woolcouturecompany.com
Watermans hair was founded by Matt Waterman and wife Gail Waterman.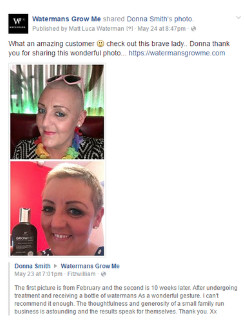 A UK based hair and shampoo company focusing on hair-growth. Based in Yorkshire, the idea developed after they both suffered different variations of hair loss and couldn't find any products on the market, they decided to find the solution to their hair problems themselves.
With Gail's mixed-race heritage causing fine, weak hairlines and Matt's testosterone levels causing male pattern baldness, both where struggling to find a product that could help them both.
Gail and Matt have a background in the hair industry for over 26 years, so they knew what they wanted to achieve when producing this product. They created their own formula that took two years to develop which was tested on Gail's salon customers. They started to see great results and started to mass produce. The business has gone from strength to strength with positive reviews throughout.
Hair growth shampoo & Conditioner £21.95
Hair growth Shampoo -£12.95
Matt and Gail regular gift chemo patients to help grow their hairback. Cancer patient after using Waterman. (Left)
Note to Editors: Watermans Luxury Hair Growth Shampoo and Conditioner are Made in the UK with the finest ancient and modern day ingredients such as Hydrolyzed Lupin Protein, Allantoin, Caffeine, Biotin, Argan Oil and Rosemary. Grow Me Shampoo and Condition Me Conditioner both have natural DHT Blockers to help combat male and female pattern baldness.
Watermans Luxury Hair Growth System combo pack includes Watermans Grow Me Shampoo and Watermans Condition Me Conditioner.
For more information please contact Maxine Boateng : maxineboatengpr@gmail.com
Available from Amazon.co.uk and www.watermanshair.com

Origami Crane Earrings – £18
Complete your look with this elegant pair of origami crane earrings for pierced ears. Made in Japan using real origami paper, the simple, delicate beauty of the traditional origami crane can now be made a part of your outfit. Sure to be appreciated by anyone with an eye for art, culture and fashion. These earrings are decorated with a traditional seigaiha wave pattern, which is both refined and dynamic. Measures approx. 3cm in length.
Sushi Kit – £24.98
Become your own personal sushi chef in the comfort of your own home with this all-in-one sushi kit. This kit contains all of the basic ingredients and tools needed for making and eating makizushi (sushi rolls), including sushi rice, sushi vinegar, nori seaweed and a bamboo rolling mat. All you need to add for amazing makizushi are your favourite fresh sushi fillings.
Yuzu Gin
Japan Centre are excited to now offer a new Japanese craft gin, Kyoya Shuzo Premium Yuzu Gin. Renowned for their high quality, authentic Japanese shochu, Kyoya Shuzo have stepped boldly and successfully into the world of gin. Using their own Kameshizuku sweet potato shochu as a base, this premium yuzu gin is flavoured with yuzu and hyuganatsu citrus fruits, sansho pepper and juniper berries. Their artisanal gin is perfect served straight up with tonic water or mix it in with your favourite cocktails as a refreshing alternative to dry gin.
Heart Shapes Pocky – Strawberry – £3.15
Two packs of pocky for the biggest strawberry lovers! This Pocky has a deep groove along the edge of the pretzel, creating a heart shaped cross-section and allowing more chocolate to catch around the outside. The chocolate itself is dotted with dried strawberry pieces for a more intense flavour we are sure you will love! Made in Japan.
www.earthingoz.com.au
Earthing Oz, a company specialising in indoor Earthing products and also EMF protection solutions.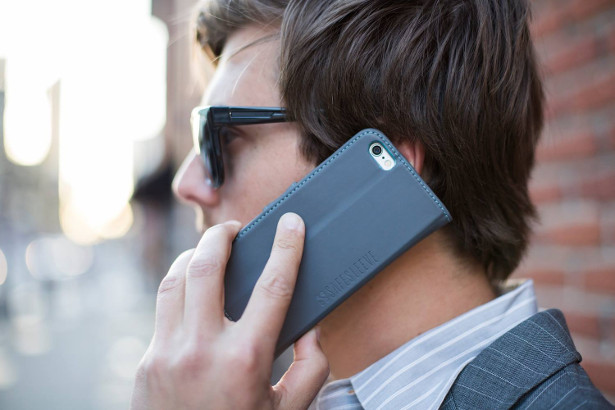 Many of our products would be ideal for inclusion in your New Year Health and Wellness guide. Please feel free to take a look at our website: www.earthingoz.com.au.
The practice of Earthing simply means having bare skin connection with the Earth/ground to balance out a build-up of free radicals in the body to alleviate pain and inflammation. When you can't be outdoors, we offer a range of indoor Earthing products which simply connect to the Earth port of a normal household socket to deliver the same health benefits.
Within our Earthing range, your sports readers might like to hear about ourEarthing mats (https://www.earthingoz.com.au/online-store/earthing-mat/universal-mat), Earthing sheets (https://www.earthingoz.com.au/earthing-oz-new/sleep-systems/fitted-sheets) an d our range of Earthing bands and patches (https://www.earthingoz.com.au/online-store/earthing-patches) which can help relieve muscle soreness and aid in the recovery of athletic injury.
Within our EMF/radiation protection range, I would recommend including mentions of our SafeSleeve cases for mobile phones (https://www.earthingoz.com.au/online-store/radiation-protection/mobile-phones/safesleeve). These cases reduce the user's exposure to harmful radiation from mobile phones by up to 99% and many people are now incorporating some sort of radiation protection into their overall health and wellness lifestyle.
Win a R20 000 Valentines Day experience with Bloomable and MyTFGWorld
Love is patient. Love is kind. Until you forget your Valentine.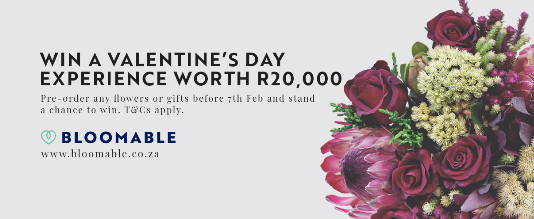 Only one thing beats getting flowers on Valentine's Day. And that's not being in trouble for forgetting to send them, and there's nothing sexier than planning ahead. Bloomable (formerly SA Florist) and MyTFGWorld are making it incredibly easy for you to make your lover's day!
Pre-order any flowers or gifts online before the 7th of February (for delivery on the 14th of February) and you will be automatically entered into a draw where you could win a R10 000 TFG shopping spree with your own personal stylist, plus R10 000 in cash to spend on whatever you want.*
You have 364 other days to forget things, don't forget Valentine's Day. You win, they win, and you could win an experience worth R20 000.
*T&Cs apply