Couple-Up at The O2 this Valentine's Day
Take your relationship to new heights this Valentine's Day with Up at The O2's Celebration Climbs

Embark on an unforgettable experience with your partner this Valentine's Day at Up at The O2, with a unique climbing excursion.
After a breath-taking climb over the famous walkway, leading to remarkable views across the capital, you can treat your partner to a glass of Champagne Lanson on the roof of one of London's greatest landmarks.
Add a touch of romance by choosing a Sunset or Twilight Climb, taking in the capital's cityscape lit up by thousands of lights.
Your loved one will feel like the star of the show 52 metres above the arena that has played host to world's famous stars like Beyoncé, Prince and Bon Jovi.
Prices start from £30 and tickets can be found at: http://www.theo2.co.uk/upattheo2.

MAKE SURE YOUR VALENTINE'S DAY IS NAUGHTY BUT OH SO NICE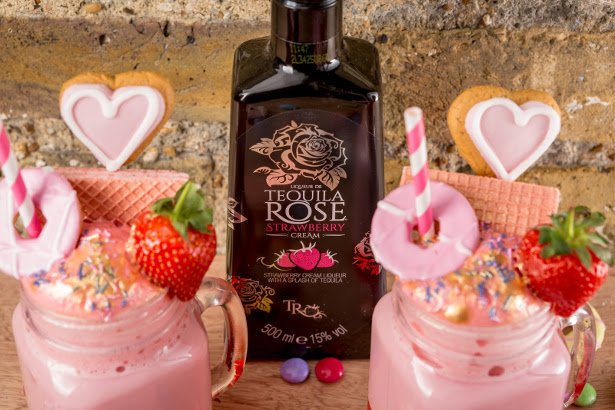 TEQUILA ROSE (500ml)
Available NOW in TESCO , SAINSBURY'S & One Stop stores nationwide: RRP £12
Whether staying in or going out this Valentine's Day, add a touch of naughtiness to your plans with the smooth, easy taste and insta-worthy pretty pink colour of Tequila Rose.
The silky rich strawberry cream tequila is as versatile as it is delicious, so it's perfect for whatever the mood takes you – from naughty but nice shots to cheeky cocktails.
For more information or for delicious cocktail ideas visit: Facebook.com/TequilaRoseUK or Instagram.com/lovetequilarose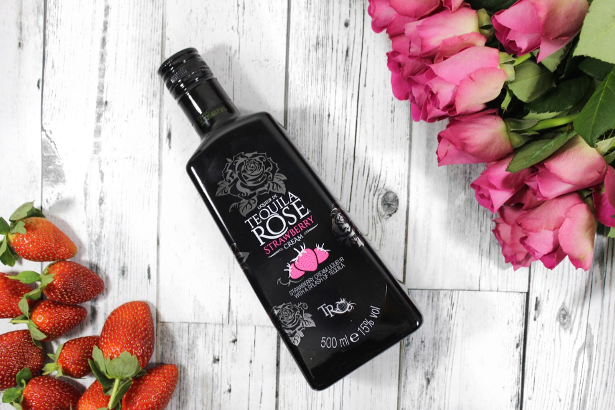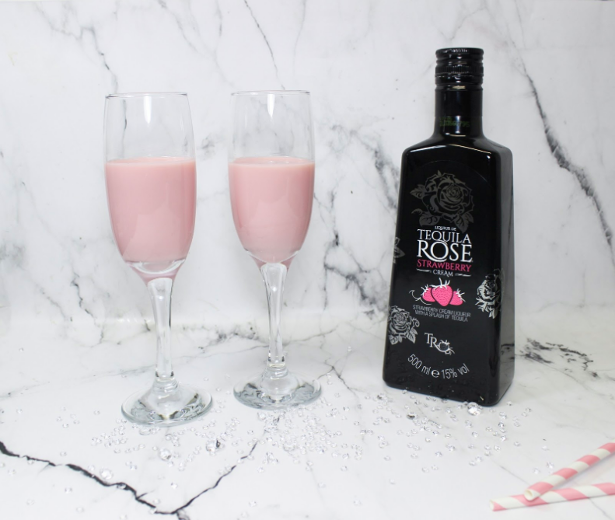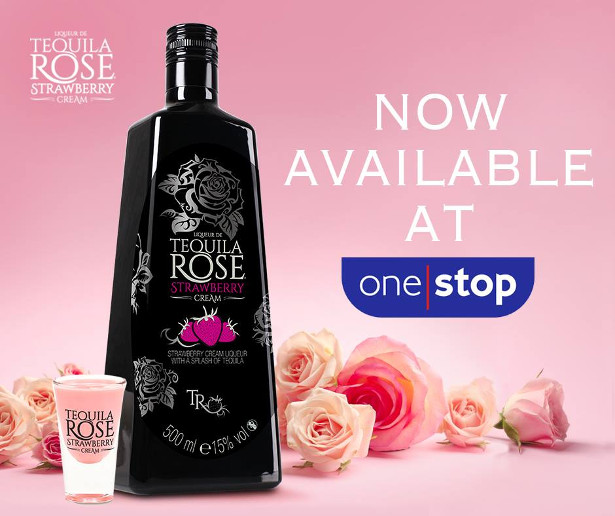 LioBites are healthy and nutritious but also sexy- the red strawberry would makes a perfect valentine gift.
Shop at :- www.liobites.com/shop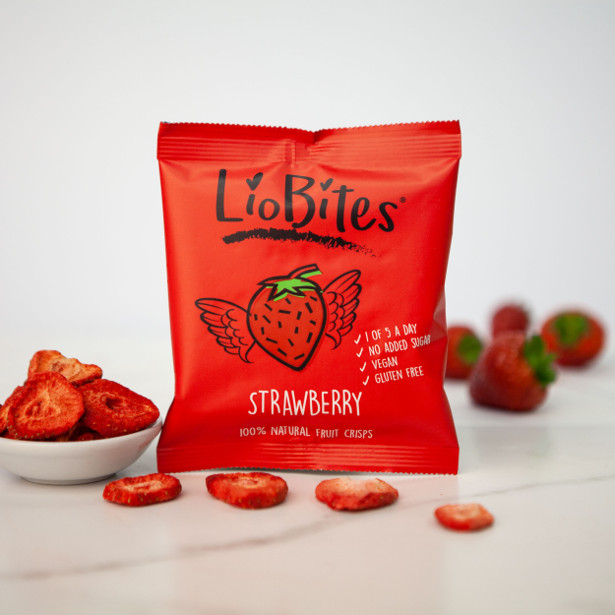 FACEBOOK | TWITTER | INSTAGRAM
Healthy Fruit Crisps and Smoothie Bites. LioBites are made by freeze drying freshly picked fruit. LioBites are raw, vegan, gluten free and contain no added sugar or preservatives. LioBites are a perfect snack for the whole family to enjoy and serve as 1 of 5 a day.
LioBites are 100% fruit crisps. Made from fresh fruits, picked in season and freeze dried to preserve the taste and all the nutritional values.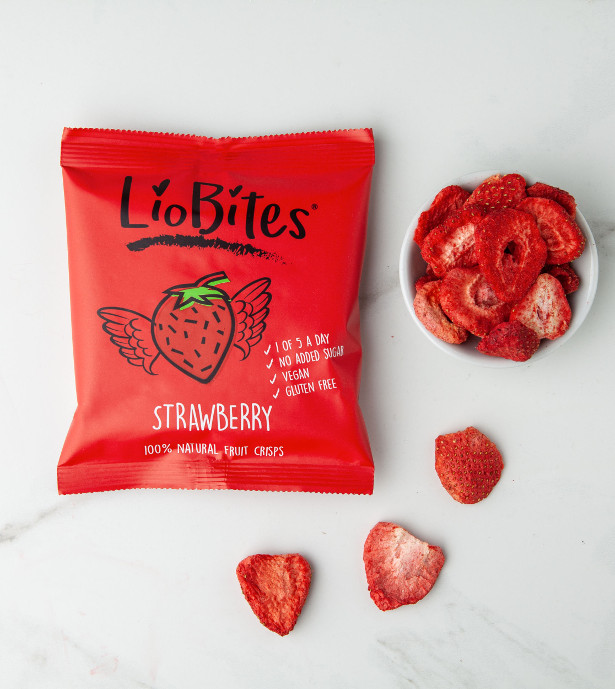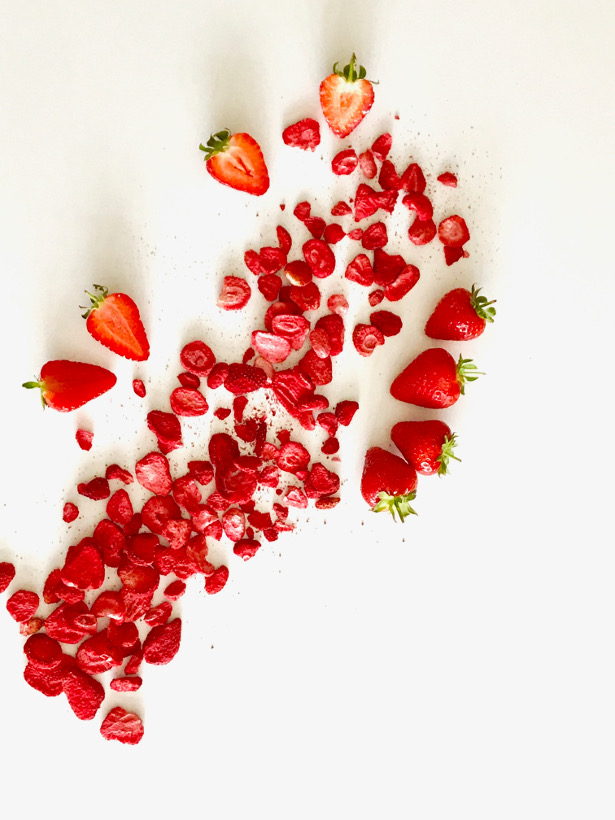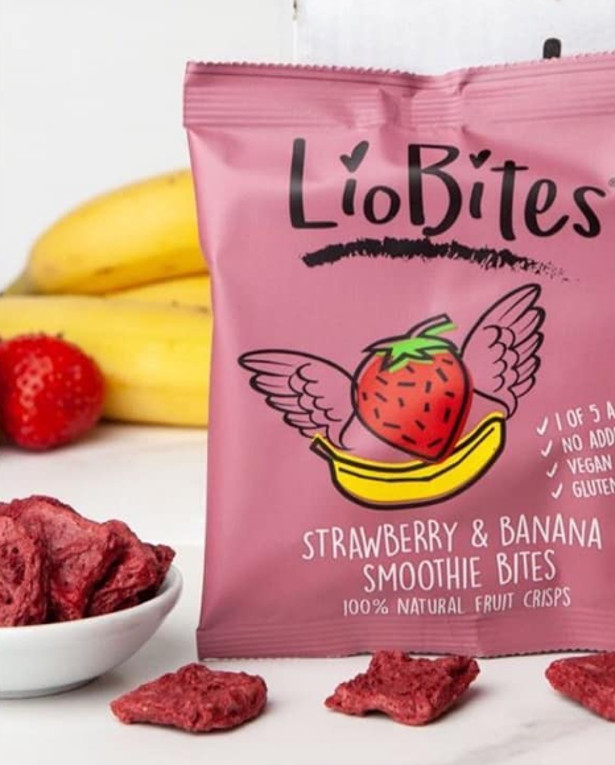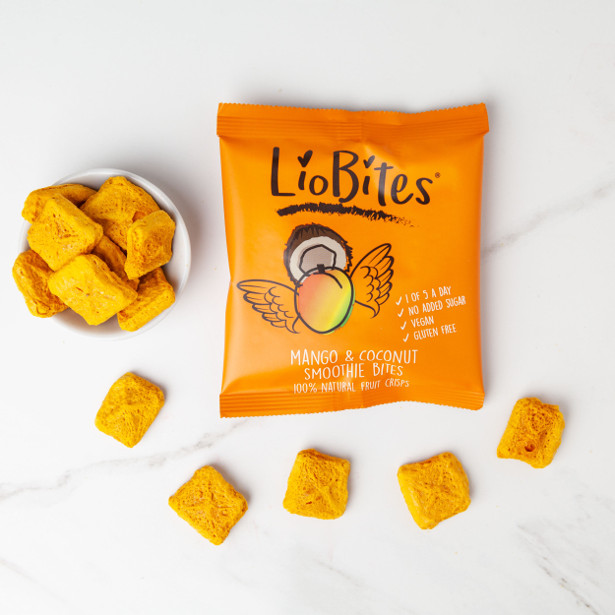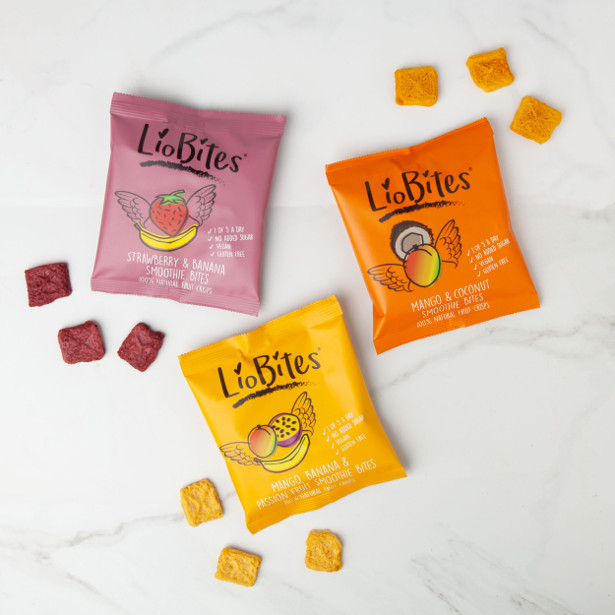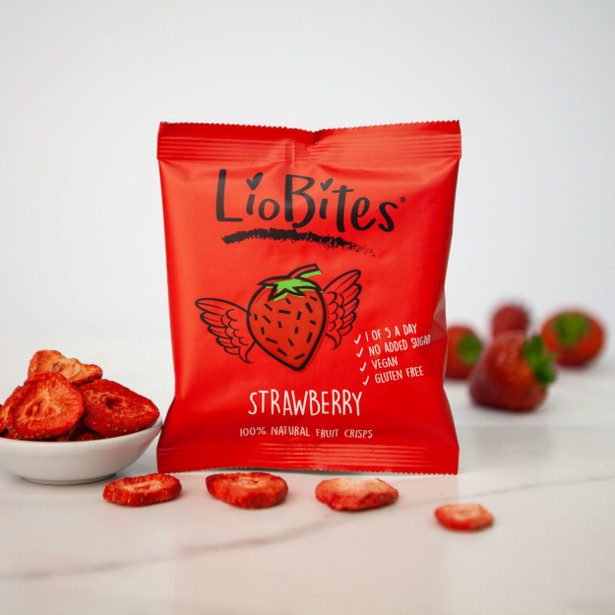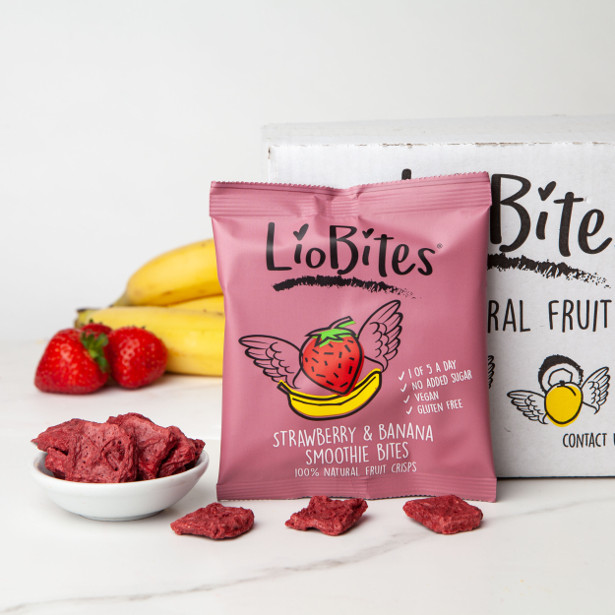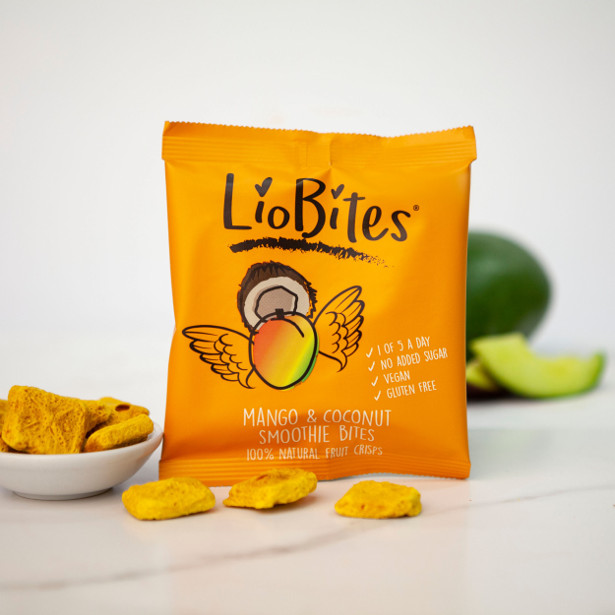 DECHOXING THIS FEBRUARY? CAMBRIDGE WARNS AGAINST IT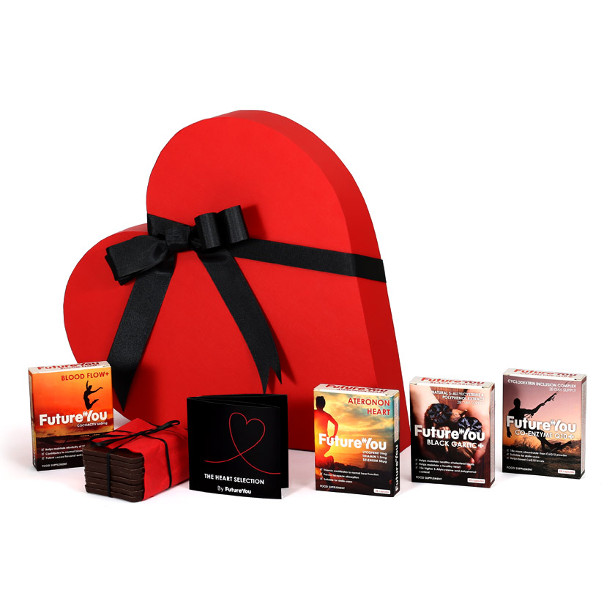 On Valentine's Day this year in the UK, 540 hospital visits will be due to a heart attack, 420 people will lose their lives to heart and circulatory diseases and 180 people will die from coronary heart disease.*
Sobering statistics, but with around 7 million people living with heart and circulatory diseases in the UK, knowing how to keep your heart healthy is vitally important.
It's no wonder then that the UK's leading heart charity, the British Heart foundation is urging people to undertake a sponsored 'Dechox'. That is, to abstain from chocolate for the whole of February, in a bid to raise funds for the charity.
But a Cambridge firm has warned that we shouldn't demonise chocolate as a dietary additive, siting the many positive heart health benefits delivered by one of its core compounds, cocoa flavanols.
"Sponsored abstinence is becoming an increasingly popular and fun way for charities to fundraise. But there needs to be greater understanding of nutrition before you write off a food, or in some cases, whole food groups." warns Adam Cleevely, CEO of Cambridge nutritional supplements company FutureYou.
"Chocolate is not the bad guy. Naturally, sugar and vast amounts of fat is not good for you, but we believe in everything in moderation and a balanced diet. What many people may not be aware of is that chocolate contains cocoa flavanols, a powerful compound for heart health. "
This belief appears to be backed up by a recent study published in the American Journal of Clinical Nutrition. Dr Ana Rodriguez Mateo of King College London said "People can decrease their blood pressure by having a daily intake of flavanols."
Discussing the study Dr Rodriquez Mateo recounted 'Those taking the high dose of cocoa flavonols had an average six-point drop in blood pressure. 'We have done a number of studies and the evidence is stronger for people who already have high blood pressure, but we need more clinical data to be sure. 'We haven't got trials studying people over many years but we would assume that short term results would be the same over a number of years.'
In response to chocolates PR crisis, a team of scientists at Cambridge-based brand FutureYou have launched the "Heart Health Collection", a collection of four clinically-studied products specifically designed for healthy hearts. The box, which comes in a suitably Valentines-worthy presentation box contains. Including the companies revolutionary 'chocolate pill' BLOOD FLOW+ – a cocoa derived supplement, without the calories.BLOOD FLOW+ is also the first cocoa flavanol product officially allowed to claim it benefits blood vessel elasticity.
Professor Alf Lindberg, former secretary to the committee of the Nobel prize for medicine, and member of the FutureYou medical board said 'Maintaining the elasticity of blood vessels is very important. Even slightly elevated blood pressure in midlife is linked to increased health risks. We support the huge amount of research that has gone into BLOOD FLOW+'
"Knowing that people will be dechoxing for the whole of February, we felt that this was a fun way for us to raise awareness of how nutrition can help heart health and to reinstate chocolate's status as a superfood.
"All those people with partners who are dechoxing, no longer have an excuse to skimp on the romance. You can still buy your partner a box of chocolates – just perhaps, not as they know it." quipped Cleevely.
Along with a £10 donation to the British Heart Foundation, the 'Heart Health Bundle' and 'Limited Edition Heart Health Collection' boxes include:
Blood Flow+
• Contains CocoActiv, a highly potent cocoa flavanol extract derived from dark chocolate (minus the calories). Cocoa flavanols are known to help maintain the elasticity of veins and arteries. This contributes to normal circulation, so that vital oxygen can reach organs such as the heart and brain.
• To obtain the same amount of cocoa flavanols in a daily dose of BLOOD FLOW+ (200 mg) you would need to gorge on four bars of milk chocolate (around 900 calories and 50 grams of fat).
Aternon Heart+
• ATERONON HEART+ combines LactoLycopene with thiamin and selenium to support a healthy heart.
• LactoLycopene is an easy-to-absorb version of an antioxidant from the skin of tomatoes, a key part of the Mediterranean diet.
• To obtain the same amount of lycopene in a daily dose of Aternoon Heart+, you'd need to eat around 1kg of cooked tomatoes.
Black Garlic+
• Formulated to help maintain healthy cholesterol levels, a healthy heart and normal homocysteine levels.
• Fermented from raw garlic, yet odourless and tasteless.
• 10x more concentrated S-allylcysteine and polyphenols than standard garlic.
• Each capsule contains a potent 10:1 extract providing 250mg of black garlic. (Equivalent to 2,500mg of garlic)
• To obtain the same amount of garlic in a daily dose of Black Garlic+, you'd need to eat around 15 cloves (150g) of raw garlic.
CoEnzyme Q10
• 18x more absorbable than standard CoQ10 powder.
• Helps maintain healthy CoQ10 levels which are depleted during the use of common heart health drugs called statins.
• To obtain the same amount of CoQ10 in a daily dose of CO-ENZYME Q10+, you'd need to eat around 1 kg of beef heart.
INDULGE YOUR LOVED ONE THIS VALENTINE'S DAY
With Romantic Rosewater & Pink Peppercorn Infused Delights


Romance is in the air and Crabtree & Evelyn have the perfect gifts to set hearts aflutter this Valentine's Day with their gorgeous Rosewater & Pink Peppercorn products.
The indulgent range is enriched with vitamins, shea butter and a heady scent of rose, giving skin a healthy dollop of softness – sure to make your Valentine feel special on the most dreamy day of the year.
Products featured above include the Rosewater & Pink Peppercorn Hydrating Body Scrub – £24/220g, Rosewater & Pink Peppercorn Hydrating 60 Second Fix For Hands – £30/100g, Rosewater & Pink Peppercorn Hydrating Body Cream – £28/250ml and Rosewater & Pink Peppercorn Hydrating Body Gel – £5/50ml.
The range includes a number of other sweet smelling treats which are guaranteed to delight the one you love this Valentine's Day.
House of Colour believes everyone deserves their own personal stylist!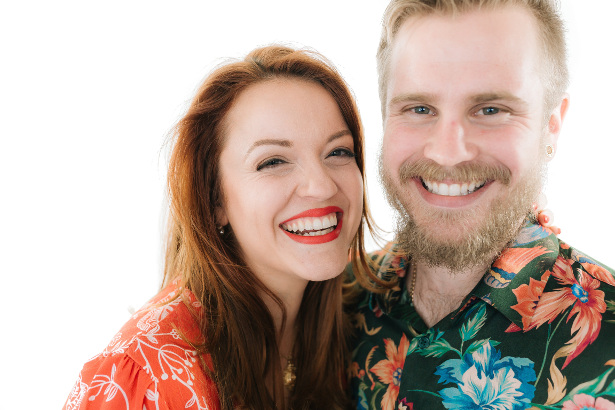 Wearing the right colours impacts our wellbeing, making us feel positive and full of vitality whilst the wrong ones drain us and can alter our moods negatively. With prices starting from £150 what could be a more perfect present than a lifetime investment in finding what colours really harmonise with your natural skin tone, hair and eye colour, helping you to look your very best.
So how does it work? House of Colour personal stylists use a selection of drapes to test what colours suits each client. Colours are compared with the pigments that sit underneath a client's skin to determine which colours of clothing and accessories lift the face, and which ones are more unflattering. Styling is also a key part of the process to find shapes that flatter not hide and detailing that spotlights our personalities. And don't be fooled into thinking this is just for the ladies.
www.houseofcolour.co.uk
Electra Heart Eyes Emoji Domed Bike Bell – £8.99

http://store.electrabike.com/product/electra+emoji+domed+ringer+bell+.do?sortby=ourPicks&refType=4
Ding Dong treat a loved one this Valentines Day to this eye-catching bike bell…
SIZZLING ROMANCE NOVEL HITS THE MARKET
FACEBOOK | TWITTER | YOUTUBE | INSTAGRAM
NEW YORK, NY – Author, E. Lawrence Craigg recently released his first published romance novel, Thumbs Up to Love, which is a seductive storyline that will captivate readers.
The story is a funny, smart, tender and sexy story about a group of young men, all in their mid-twenties, who call themselves the Divi Divi Group. They are finding it difficult to shed their teenage obsession with partying and sex. Living a life full of sizzling romance and passionate encounters, will they finally have their wildest fantasies come true and find true love?
Filled with elements of lust and coming of age undertones, Thumbs Up to Love, will surely quench readers' appetite for a romantic read.
Thumbs Up to Love published by Austin Macauley, was released on November 30, 2018. Price: $9.95 ISBN: 9781641823142. It is available in Amazon, Barnes & Noble as well as other bookstores around the country. Review copies are available upon request. For more information, please visit: www.austinmacauley.com/us.
About E. Lawrence Craigg: E. Lawrence Craigg was born on the Dutch island of Aruba, but grew up in Brooklyn, NY, where he attended high school and college. As a teenager, he wrote songs. As an adult, he wrote short stories. He worked as a teacher of dental technology, a paramedic, and lives with his wife, Joan, a Registered Nurse, and like himself, a licensed Life, Health, and Annuity Insurance producer. He is a proud member of a Christian Fraternity, The Independent United Order of Mechanics, Friendly Society, W.H., Inc. Thumbs Up to Love is his first published novel.
…Violets are blue,
Flying Tiger have gifts,
Perfect for you.
…And you, and you, and you!
Chocolate hunk, £3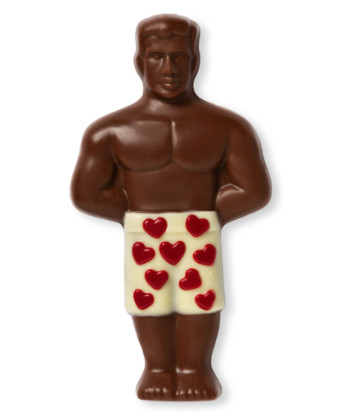 Colour changing mug, £4
Inflatable date, £4
Tea for 2, £5
4-in-a-row hearts edition, £4
Diary with lock, £4
Sequinned notepad, £4
Heart earmuffs, £3
Love tokens, £1
Neon wall light, £7
Tea lights, £1
Velvet heart cushions, £6
All from Flying Tiger stores nationwide
uk.flyingtiger.com
4 Pink Cocktails for Valentine's Day for the Gin or Vodka lover in your life
Pinktini Cocktail from Pinkster Gin: 50 ml Pinkster Gin, 10 ml Elderflower Cordial. Fill shaker with ice, throw in several raspberries, then add five parts Pinkster to one part cordial. Shake and pour into an ice cold glass. Garnish with a raspberry and a sprig of mint.
Pinkster Gin RRP £35.00 for 70 cl bottle. ABV 37.5%
Available from www.pinkstergin.com, https://www.pinkstergin.com/product/pinkster-gin-70cl/ Marks and Spencer and over 140 Majestic stores nationwide as well as 31Dover.com and Ocado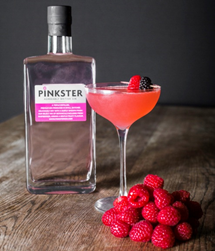 Jawbox Valentine Martini: 35 ml Jawbox Gin, 10 ml Triple Sec, 10 ml lemon juice, 10 ml Ruby Blue Cranberry Juice, 1 Egg white. Dry shake all the ingredients for about 30 seconds. Add ice and shake again until cold. Double strain into a martini glass and garnish with a star anise.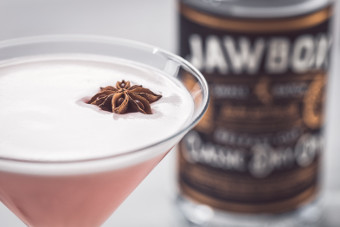 Jawbox Gin RRP £30 for a 70cl bottle. ABV: 43%
Available from: Tesco, Marks & Spencer, Sainsbury's, Asda, Ocado, masterofmalt.com, thewhiskyexchange.com, 31dover.com, drinksupermarket.com and Amazon. https://www.sainsburys.co.uk/shop/gb/groceries/jawbox-single-estate-gin-70cl
The Pink Gin Fizz from Malfy con Rosa: Mix 1 part Malfy con Rosa with 2 parts prosecco. Serve in a prosecco flute. Garnish with a (Sicilian) grapefruit twist.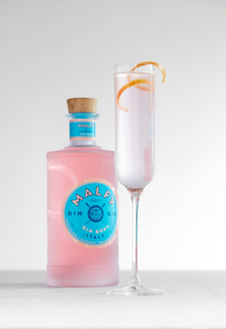 Malfy con Rosa Gin RRP £28 for a 70 bottle. ABV: 41%
Available from Sainsbury's, https://www.amazon.co.uk/Malfy-Rosa-Pink-Grapefruit-Italian/dp/B07DGHQPZ8, www.masterofmalt.com
Pink Cow and Tonic from Black Cow Vodka 50 ml Black Cow, Angostura Bitters, Tonic water, squeeze of lemon juice. Pour Black Cow and a good dash of Angostura into an ice filled glass. Top with tonic and a squeeze of lemon juice. Garnish with a slice of lemon or orange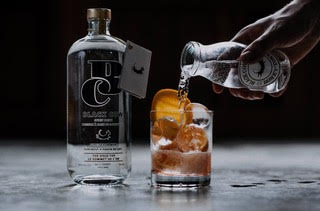 Black Cow Vodka RRP from £28.00 for 70 cl. ABV: 40%
Available from retails stores nationwide including Sainsbury's, Marks and Spencer, Majestic and from www.blackcow.co.uk https://www.blackcow.co.uk/shop/
Valentine's Day
Hubby, wifey, boo, boyf whatever terrible things you call your better half – it's time to think BIG for your Valentine's gift this year.
You can buy something to do together or get the best present imaginable and let them use it whenever they like. Impress your secret crush or make up for decades of dullness.

FACEBOOK | TWITTER | INSTAGRAM
Gourmet Dining
Three Courses and champagne for two at Galvin at the Athenaeum Hotel, Mayfair £49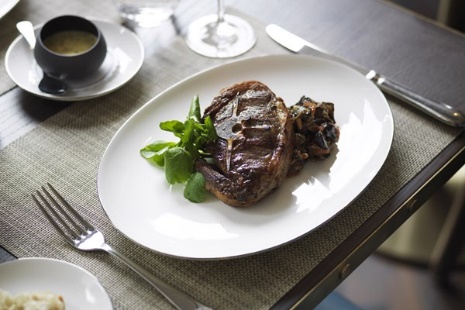 Enjoy a fabulous fine dining experience with someone special in the elegant surroundings of Galvin at the 5-Star Athenaeum Hotel in London's fashionable Mayfair. The newest restaurant from Michelin-starred London chefs Chris and Jeff Galvin, this is the first time the brothers have moved away from their trademark French-inspired cuisine in favour of advocating Britain's home-grown produce. Settle into the sophisticated atmosphere as you are treated to three delicious dishes from an alluring set menu, accompanied by a crisp, chilled glass of champagne. From duck liver parfait, red onion marmalade and brioche to risotto of Dorset scallops, courgettes and tarragon, this gourmet treat is sure to tantalise your taste buds.
Three Course Meal with Cocktails at Marco Pierre White London Steakhouse Co Was £114.50 Now £55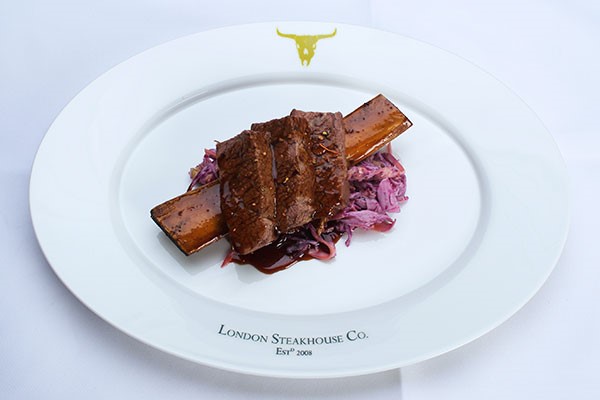 Three Course Meal with Cocktails at Marco Pierre White London Steakhouse CoFamed for steaks and classic English fare, Marco Pierre White's lavish London Steakhouse Co. restaurants are ideal places for a truly memorable eating experience to share with a loved one. As the name would suggest, there is a mouth-watering selection of fine quality house cut steaks on offer, together with Marco's unique interpretations of other traditional recipes such as smoked haddock fish cakes. With the choice of melt in the mouth puddings to enjoy, such as caramelised lemon meringue or sticky toffee pudding, you're sure to leave your taste buds tantalised. Enjoy a seasonal cocktail and three-course meal; inclusive of a starter, main course and pudding, at either Marco Pierre White's London Steakhouse Co. Chelsea (near South Kensington station), or Marco Pierre White's London Steakhouse Co. City on the other side of the capital (near Liverpool Street station). Both restaurants offer welcoming yet elegant surroundings, with the award-winning celebrity chef's confident flair – after all, this is the man who taught Gordon Ramsay!
British Airways i360 Flight and Three Course Meal with Wine for Two – Was £82, Now £69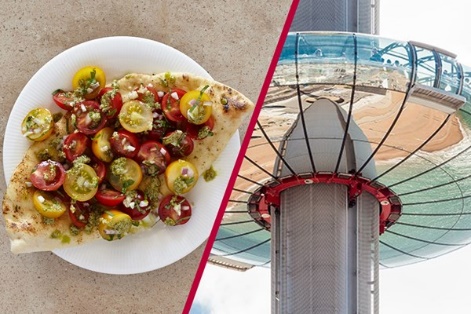 British Airways i360 Flight and Three Course Meal with Wine for TwoFrom the masterminds behind the London Eye comes British Airways i360. You'll have the chance to see Brighton and the beautiful Sussex coastline as you have never seen them before. Glide slowly skywards to a heart-thumping height of 450ft to soak up the breathtaking 360° views, from the comfort of a fully enclosed, futuristic, glass viewing pod. Before or after your ascent, you'll enjoy a taste of Italy as you tuck into a mouth-watering three course meal at Prezzo, washed down with a crisp glass of house wine. The perfect way to round off an unforgettable day out in Brighton!
Two Course Dinner Date with Fizz At Tom's Kitchen £79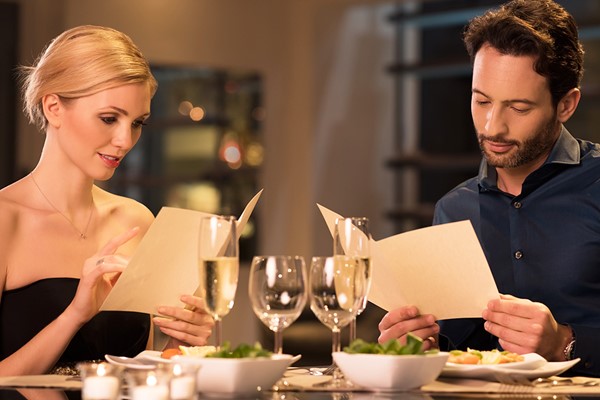 Two Course Dinner Date with Fizz at Tom's KitchenFinding a balance between work and play can be difficult if you're a busy professional and swiping left or right through modern dating apps can be a tedious task. If you enjoy eating out and are looking to connect with like-minded individuals, then Mai Tai's exclusive dating service is perfect for you. Opting for a more organic approach, your matchmakers will discuss your personality, compatibility and aspirations with each of you to find you an ideal match. Meet your smart and aspirational singles at a choice of Tom's Kitchen locations in London and expect outstanding service and delicious food from this modern British brasserie. You'll each get to choose two tempting courses accompanied with fizz to indulge on whilst you get to know each other. Good food and great company – it's a match made in heaven!
6 Course Michelin Meal with Champagne for 2 at Angler South Place £135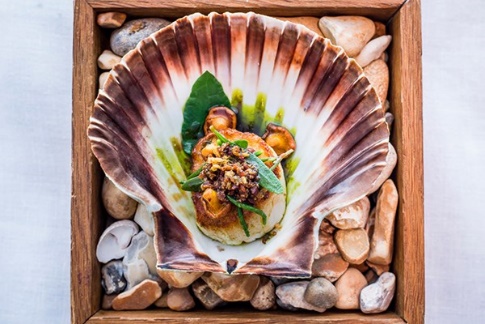 6 Course Michelin Meal with Champagne for 2 at Angler South PlaceAngler restaurant is a true destination dining experience, serving fresh British seafood in sleek and intimate surroundings overlooking the City of London. From this lofty perch atop the South Place Hotel, you and a loved one will be treated to six courses expertly crafted by Executive Chef Gary Foulkes and his team. With picture perfect presentation and creative flair in flavour combinations, your six courses will include savoury dishes such as a tartare of yellowfin tuna with Hass avocado, wasabi and shiso, and desserts including a buttermilk panna cotta with miyagawa, manadarin and coconut. Your meal will be accompanied by a glass of bubbly to complete a dining experience of exceptional food served with warmth and charm amidst truly refined surroundings in the heart of London.
Get away with the loved one
One Night Glamping Break for Two £55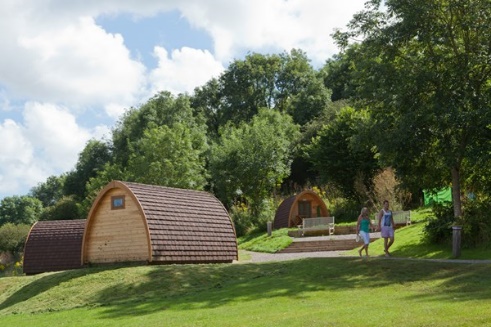 One Night Glamping Break for TwoIf you'd like to experience sleeping under the stars without lugging a leaky tent and camping kit across the country, glamping is for you. With a purpose-built and private camping pod, timber tent or wigwam ready for your arrival, there's no time lost in finding a suitable spot and pitching a tent before you get out and explore. Later you'll spend a peaceful, relaxing and comfortable night in your pod, cosy and dry. You'll feel miles away from the sound of rain lashing on canvas inches from your face, remembered from festivals or childhood camping holidays. With a choice of many different locations to suit everyone, you're guaranteed to enjoy a memorable night, with this very modern take on camping.
Two Night Hotel Break With Dinner Was £250, Now £149.99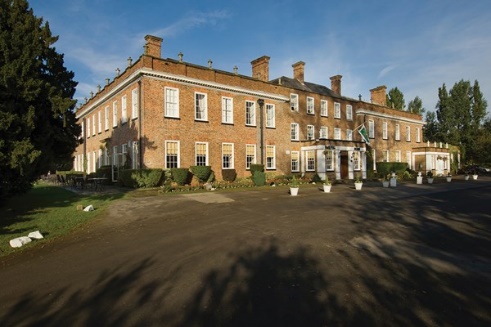 Two Night Hotel Break with DinnerEveryone needs a change of scenery now and again. Treat yourself and a friend to a hotel break with this flexible ten month voucher for two nights, in some of the country's most popular destinations. You'll be able to select your mini break location from specially selected hotels across the UK and Europe. Whether you want to explore an exciting new city, or spend a couple of days getting away from it all in the countryside, you're sure to find a place that ticks all the boxes. The generous offer includes a delicious two-course dinner for you both to enjoy on the first night. Breakfast is also provided for each of you in the mornings, to set you up for a day of exploring, relaxing, or whatever you fancy as you savour two nights away from life's stresses.
One Night Spa Break With Dinner and Wine at Formby Hall Golf Resort and Spa Was £288 Now £199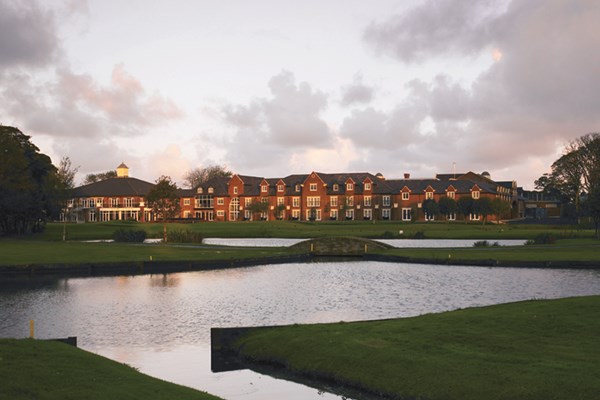 One Night Spa Break with Dinner and Wine at Formby Hall Golf Resort and SpaOnce unused marshland, now one of the most picturesque resorts in the country, Formby Hall Golf Resort and Spa offers a wonderful setting for an overnight escape. You'll receive a courteous greeting on arrival before being shown to your ultra-stylish room. Then it's time to throw on a fluffy robe and enjoy a little slice of heaven as you revel in two blissful hours in the thermal suite, before taking advantage of unlimited use of the leisure facilities. You can take your relaxation to the next level with a soothing 25 minute treatment of your choice. In the evening, you and your loved one will be served a two course gourmet meal, accompanied by a crisp glass of wine, and on the morning of your departure you'll be treated to a delicious breakfast.
One Night National Park Stay £89.99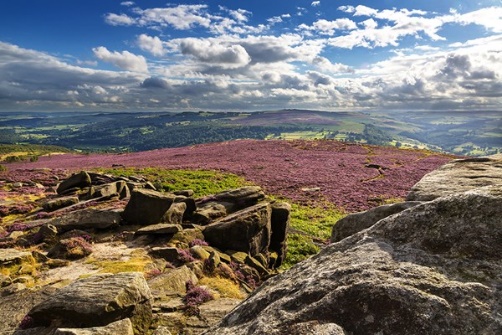 One Night National Park StayThis voucher gives you and someone you love the chance to spend a luxurious night at a wonderful venue of your choice. With a wide variety of venues on offer at a variety of National Park locations across the UK ranging from extravagant country manors to quaint cabins, you are sure to find the perfect break for you. You could explore the Royal Forest of Dean, marvel at the spectacular scenery of Snowdonia or take in the sea air in Brighton. If the bright lights of the city are leaving you feeling drained, this is your chance to leave the hustle and bustle behind and embrace the natural beauty of the British countryside and coastline.
Romantic Days out
The View from The Shard for Two £45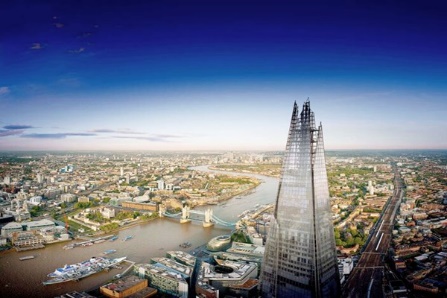 The View from The Shard for TwoAs the UK's tallest building, with the highest viewing point in London, The View from The Shard is simply mesmerising. Choosing a time that suits you best, you'll ascend 800ft up to the observation platform in the state-of-the-art lifts, preparing yourselves for what's to come. You and a friend will see unparalleled 360-degree views across the capital stretching for up to 40 miles around. View many historic and famous landmarks from a bird's-eye view, including Tower Bridge, St Paul's Cathedral and The Tower of London. Bring your cameras as you have the best backdrop to take the
ultimate selfie. Whether you are a Londoner through and through or just visiting the capital, the inspiring view from The Shard is one attraction not to be missed!
Vineyard Tour and Tasting with Lunch or Afternoon Tea for Two £49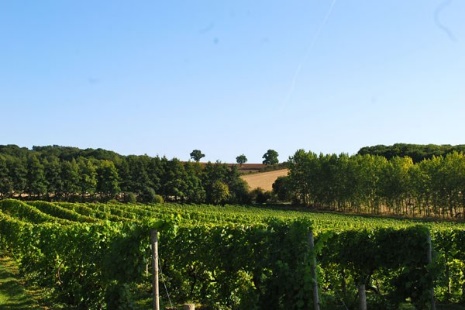 This unique and fascinating tour takes you all the way through the wine making process to the most important part – the tasting. You will begin in the vineyard, where you will see the seeds being planted and learn how they "train" the vines and harvest the perfectly ripe grapes. Your expert guide will then take you to the winery. Here you will be navigated through the wine-making method, watching the grapes come in and seeing how the fermentation process works before the finished product is bottled for sale. Then comes the very special experience of sampling the vineyard's wines right there on site, before you are treated to a delicious lunch or indulgent afternoon tea to soak it all up. Available at locations across England, this tour is a wonderful opportunity to discover the beauty and elegance of English wines.
Ultimate Spa Day with Treatments and Afternoon Tea at The Schmoo Spa Hilton Hotels Was £270, Now £135
Ultimate Spa Day with Treatments and Afternoon Tea at The Schmoo Spa Hilton HotelsFrom tip to toe, The Schmoo Spa at Hilton is dedicated to ensure you, and a loved one, plunge into a state of pampering bliss. With several locations to choose from, you'll be warmly greeted with a gown, towels and slippers, before commencing your day of tranquillity. You'll both enjoy a 25 minute facial to revitalise the complexion, a 25 minute massage to ease away tension, and a 15 minute firming eye treatment to regain that youthful glow. Then prolong the enjoyment by tucking into a delicious afternoon tea. You'll both have use of the hotel's leisure facilities during your time here, making this a truly perfect pamper package for two.
Coca Cola London Eye Tickets and River Cruise for Two, Was £87 Now £65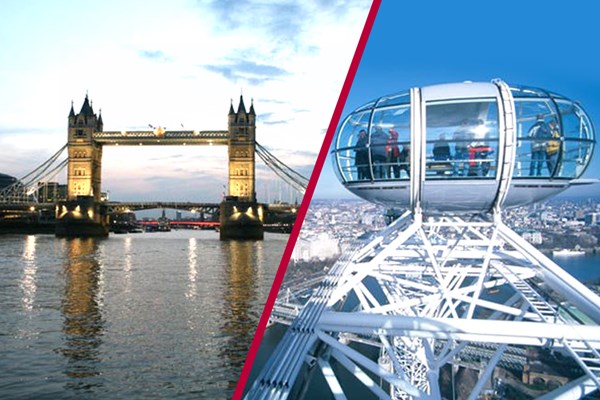 Coca Cola London Eye Tickets and River Cruise for Two – Special OfferThis great day out in London allows you to take unlimited sightseeing trips on Hop-On, Hop-Off Thames cruises for 24 hours, providing an insight into the many layers of history that have built up along the river. Enjoy spectacular views of the Houses of Parliament, St Paul's Cathedral and the Tate Modern, plus many more fantastic London monuments. The experience also includes a ride for two on the Coca Cola London Eye – see the slow-moving panorama of London's sights from the comfort of a futuristic, glass capsule!
Upper Circle Theatre Show with Three Course Meal and Wine for Two – Was £130 Now £99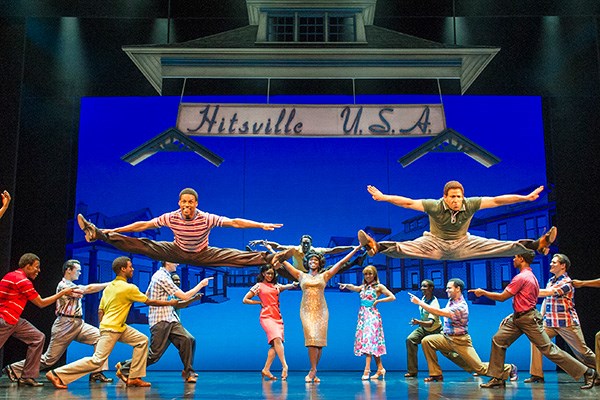 Upper Circle Theatre Show with Three Course Meal and Wine for Two – Special OfferEnjoy a memorable day out in London with this fabulous theatre and meal package for two. Start with a delicious three course meal, chosen from a mouth-watering set menu and accompanied by a crisp glass of wine, at your preferred ASK Italian, Prezzo or Zizzi restaurant. Then head over to the capital's glitzy West End for a mesmerising theatre performance, picked out from a select range of world-class shows. Whether you opt for the magical Wicked or the sassy showstopper Kinky Boots, you're guaranteed a relaxing yet exhilarating night out in the capital!
The adventure type
Blue Skies Helicopter Tour with Bubbly for TwoBlue Skies Helicopter Tour with Bubbly for Two £68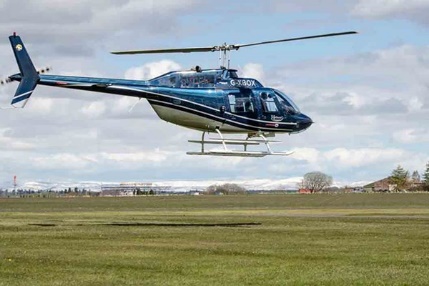 Take to the skies with a loved one during this breathtaking helicopter tour. Your day begins with a safety briefing, then it's time to hop aboard a jet powered helicopter for a ride you'll remember fondly for many years to come. The two of you will be able to marvel the magnificent countryside below as your pilot points out the local landmarks, all from the dizzying height of 1000 feet. There'll be ample opportunities to take some wonderful photos, so don't forget your camera! Afterwards you can reminisce on your experience and enjoy a glass of bubbly each while you compare who spotted the most landmarks.
Double Supercar Driving Blast with Free High Speed Passenger Ride – Was £99 Now £59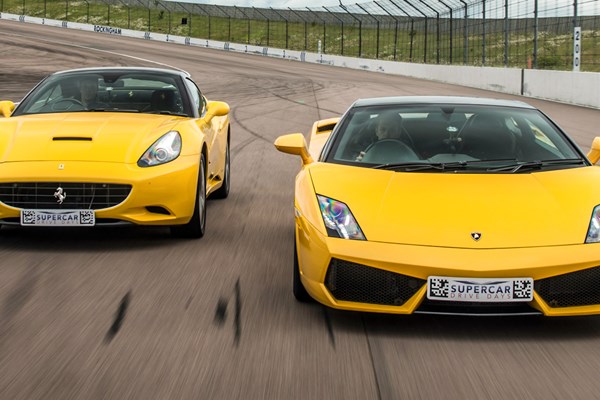 Double Supercar Driving Blast with Free High Speed Passenger Ride – Special OfferThe ultimate experience, this is for those who couldn't just pick one supercar – now, you can feed your urge for driving adventure and pick two from a range including a Ferrari, a Lamborghini, an Aston Martin and much, much more! Push your driving skills to the limit around a track for three miles in each car and feel the power. When you're done, you'll get to sit in the hot seat and be driven around by an experienced professional. If you want to find out what super means across the pond, opt for one of the classic American muscle cars such as a Chevrolet, Mustang Eleanor or Corvette race car.
Lovers Leap Bungee Jump Was £198, Now £120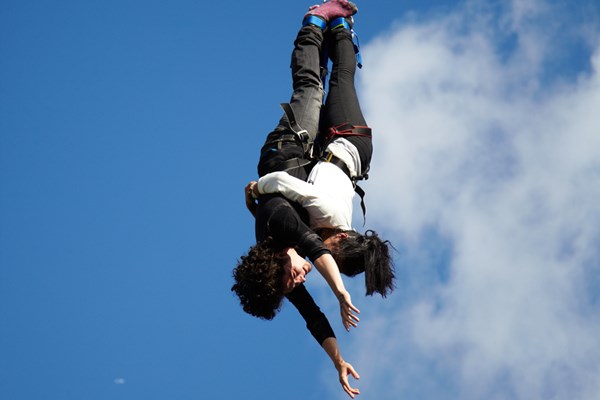 Lovers Leap Bungee JumpWhat better way to share an anniversary, or maybe even Valentine's Day, than with a truly romantic 160ft bungee jump? Your hearts will be beating out of your chests as you hold each other like never before – not just out of love, but because there really is nothing else to hang on to! You will both be weighed on arrival so the instructors can set the ropes accordingly and you will then be given a quick safety briefing, before being harnessed together. Its then a long slow journey as you enter the cage and are transported to the allotted 160ft. There is little else to do then but close your eyes and take that leap of faith, whilst desperately clinging to the one you love. Let's hope they bring ear plugs as you'll be screaming in their ears the whole way down! Once you have reached the bottle, you will both be presented with a small bottle of Champagne to calm your nerves and toast your bravery!
Crystal Maze LIVE Experience for Two, London £120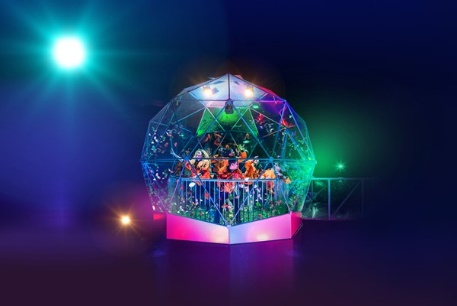 Crystal Maze LIVE Experience for Two, LondonTake on the ultimate team challenge and live out the 90's cult phenomenon The Crystal Maze on this live experience. You'll be totally immersed in this interactive challenge that will put your mental and physical abilities to the test. Navigate through four different zones with the guidance of your expert Maze Master completing frantically fun tasks and racing against the clock to collect those all important crystals. The themed zones are Industrial, Futuristic, Medieval and Aztec and in each you'll need to successfully tackle a series of tasks to win crystals and earn time for the final test in The Crystal Dome. At the end, you'll all need pull together for the grand finale and catch as many tokens as possible in the dome. Think you've got what it takes to be champions of The Crystal Maze?
Luxury Experiences
Relaxing Spa Day with Three Treatments, Lunch and Prosecco for Two £149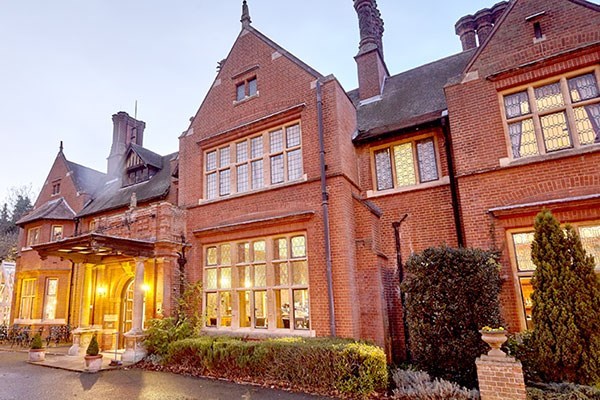 Bannatyne Relaxing Spa Day with Three Treatments, Lunch and Prosecco for TwoPremium Bannatyne Spas Bury St Edmunds and Kingsford Park invite you and your guest to indulge in the ultimate spa day! Both spas are surrounded by exquisite countryside as well as being conveniently placed just a few minutes from the centre of town, so no matter which one you choose you're guaranteed a relaxing experience. A working partnership with Elemis means beauty therapies and spa rituals at Bannatyne are a cut above the rest and you can both choose three luxurious treatments totalling 55 minutes! An energising facial will be followed by your selection of two of the following 15 minute treatments: scalp massage, leg massage, hand and arm massage, back massage and foot massage. Spend the rest of the day trying out the extensive facilities which include superb exercise studios equipped with state-of-the-art Technogym equipment as well as the luxurious heated swimming pool, sauna, steam room, and spa pool! A delicious light lunch accompanied by a fizzing glass of prosecco will be the icing on the cake of a perfect spa day!
Spa Break with Dinner and Private Hot Tub at Three Horseshoes Country Inn Was £458, Now £229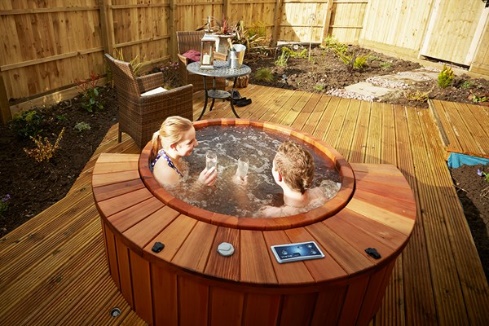 Spa Break with Dinner and Private Hot Tub at Three Horseshoes Country InnHead to the picturesque countryside of Staffordshire for a relaxing spa retreat designed to soothe your body and mind. You'll be able to make full use of the Mill Wheel spa facilities during your stay at the Three Horseshoes Country Inn and Spa and you'll both enjoy a 25 minute Beach Hut treatment, which replicates the benefits of relaxing in the sun on a warm sandy beach. If this taste of relaxation isn't quite enough, you'll receive 20% discount on any other spa treatments you wish to book during your stay, and you can also take a dip in your very own hot tub in your private garden! Your stay includes a delicious three course meal at the award winning country inn with 2 AA Rosettes, as well as breakfast before you check out. You'll leave feeling relaxed and thoroughly pampered, and if you fancy a shot of excitement to cap off your break, why not head to nearby Alton Towers?
Champneys Spa Day for Two with Lunch at Henlow £198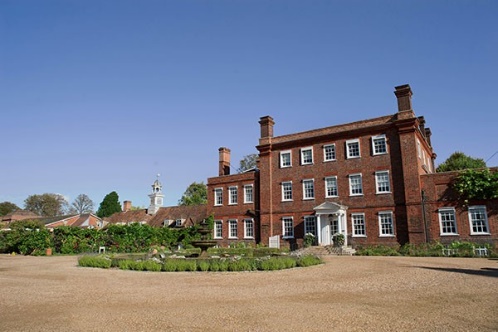 Champneys Spa Day with Treatment and Lunch for TwoEverything has been designed with your relaxation in mind at Champneys Henlow Grange, from the beautiful water walkway to the spacious lounge areas. Enjoy an ultimate relaxation day with someone special which includes unlimited use of the facilities including the swimming pool, sauna, steam room, whirlpool, gym, tennis courts, plus access to up to 20 fitness and wellbeing classes per day. A 3 course buffet style lunch is also included in the package for an even better experience!
Eurostar to Paris and Lunch Cruise for Two £525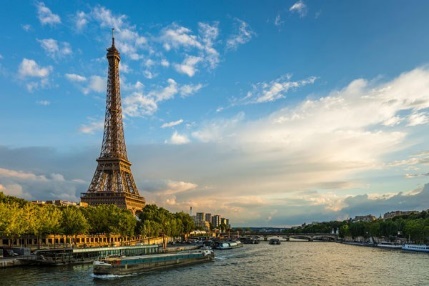 Eurostar to Paris and Lunch Cruise for TwoTreat someone special to this lunch cruise in Paris for the ultimate romantic day trip in la ville d'amour… after an early Eurostar train from St Pancras, you'll board your boat near the Eiffel Tower and your journey down the Seine will take in Notre-Dame and give you the unique perspective of seeing the city from the water. A delicious three course lunch of French cuisine will be accompanied by plenty of wine, as well as a Parisian soundtrack and commentary provided by the musician and singer on board. You'll be back at La Tour Eiffel in time to browse the shops before hopping back on the Eurostar for the relaxing journey home. Parfait!
Gift of choice
Relaxation for Two £59.99Relaxation for Two – Smartbox by Buyagift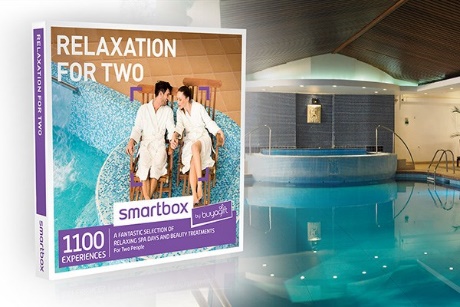 Regardless of what kind of relaxing pampering experience most appeals to you, we've got something to accommodate your needs. We've hand-selected the best of our spa and pampering experiences for two to create the finest selection of relaxing and rejuvenating treats that are sure to have you looking and feeling your best. Whether you fancy relaxing in the warm bubbles of a Jacuzzi, enjoying a massage by a highly qualified masseuse or having a fashion makeover and taking part in your own photoshoot with a loved one, there is something to suit everyone!
Treat Him £49.99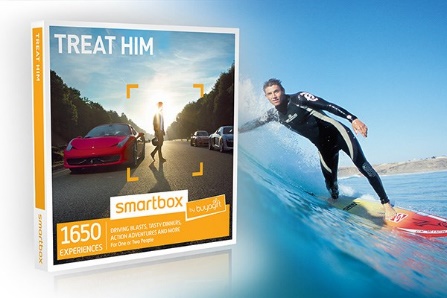 Treat Him – Smartbox by BuyagiftAbandon the oversized coffee mugs or the overpriced aftershaves and give the special man in your life an exciting and unique gift and give him an experience he'll never forget! We've hand-picked the finest selection of Tasty Treat, Driving Blast and Adrenaline Adventure experiences to create the perfect gift for any man. Featuring everything from zorbing to supercar driving, gourmet dinners to overnight glamping breaks, we've collected a spectacular selection of experiences to suit every taste, available at venues UK wide. Your voucher is also fully exchangeable so you will have the flexibility to exchange it for something to suit his tastes.
Treat Her £49.99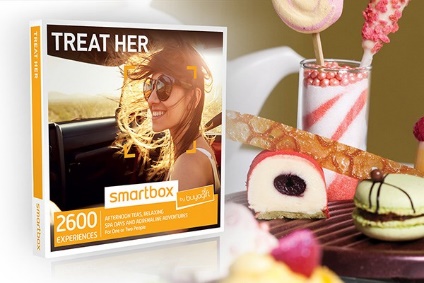 Treat Her – Smartbox by BuyagiftAbandon all your pre-conceived notions in your never-ending pursuit for the perfect gift for her. Forget the designer handbags and flowers and give the special woman in your life an unforgettable experience with an experience day she can choose herself! Carefully hand-picked, we've compiled a fantastic selection of Afternoon Tea, Relaxing Spa Day and Adrenaline Adventure experience days so she is sure to find something she'll love. Offering everything from fine dining to supercar driving and overnight glamping breaks to delightfully decadent afternoon teas, she is sure to find something to suit her interests. With experiences available across the UK, she'll be spoilt for choice!
Ultimate Time Together – Smartbox by Buyagift, £129.99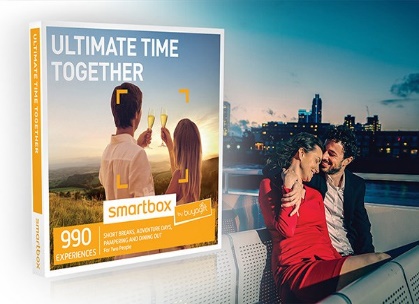 Ultimate Time Together – Smartbox by BuyagiftWe can all admit that there is some satisfaction out of receiving a new and shiny gift, but you probably won't remember it in years to come. Spending time and making memories with those you love is the most important thing in life, and we can help you find the perfect experience to share! We've covered every base thanks to 990 experiences for two based in wonderful locations across the UK – whether a dinner date, an adrenaline fuelled adventure, a relaxing overnight break in the country or a pampering treat you'll find your ideal experience with this jam packed choice voucher
Two Night Scrumptious Stay – Smartbox by Buyagift, £199.99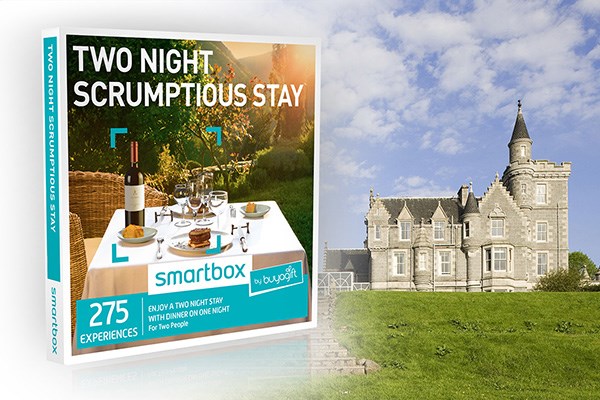 Two Night Scrumptious Stay – Smartbox by BuyagiftEnjoy a taste of the finer things in life, at one of 275 handpicked hotels. Whether you're looking for the buzz of a city centre or something a bit quieter in one of England's famous Shires with picturesque countryside as a stunning backdrop you and your guest will easily find your ideal location. We haven't stopped at the UK though, as we're also offering fantastic overseas options as well. Whichever venue you choose you can expect a hearty breakfast each morning and a decadent dining experience one night of your stay.
Two Night European Minibreak – Smartbox by Buyagift, £169.99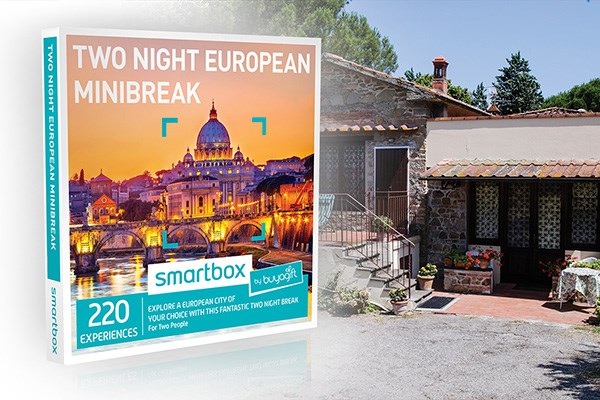 Two Night European Minibreak – Smartbox by BuyagiftDiscover Europe with this fantastic two-night hotel break. Choose from a great selection of over 220 experiences dotted all across the continent. You can visit classic hubs of world-class culture and cuisine such as Paris, Barcelona or Rome. Alternatively, get off the beaten track and explore the unique and fascinating culture of beautiful Hungary or Slovakia. With every kind of break on offer, from stays at stylish ski resorts to city centre shopping extravaganzas, you can tailor your European experience to suit you.
Dinner Date – Smartbox by Buyagift, £59.99
Dinner Date – Smartbox by Buyagift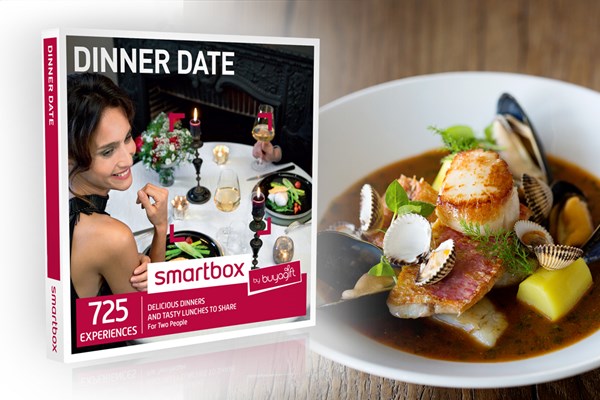 If you delight in enjoying the finer things in life and enjoy indulging in the likes of a quintessentially British afternoon tea or candle-lit dinners at top restaurants, this is the ideal tasty treat for you! Food-lovers need to look no further as we've handpicked a fine selection of over 725 exquisite experiences to choose from, ranging from dining out to wine tasting and brewery tours. Whether you want to indulge in gourmet cuisine cooked to perfection by expert chefs, or you're looking to enjoy a selection of delightfully decadent cakes, you'll find yourself savouring every mouthful as you sit back and relax at your choice of UK venue. At point of purchase you will have the option to select either a gift box or an evoucher.
Pink Watercolor Hearts Crib Bedding (138.00).
http://bit.ly/2SFVk2o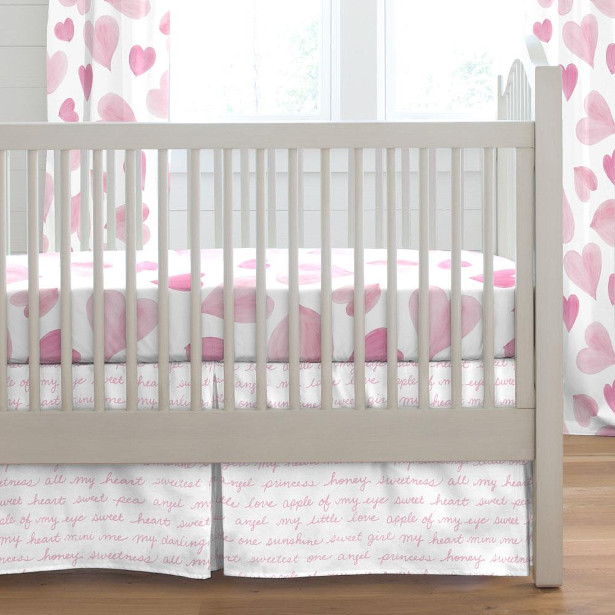 Baby and toddler bedding company Carousel Designs, which has been creating precious memories for families for the past 30 years. The company is known for its innovative Nursery Designer ― an online tool that allows parents to virtually design their perfect crib bedding and visualize the entire nursery before purchasing ―
Pink Watercolor Hearts Crib Bedding ($138.00)
Bubblegum Pink Sweet Girl Throw Pillow ($49.00)
Pink Hearts Crib Blanket ($53.00)
Light Coral XO Changing Pad Cover ($29.00)
Pink Watercolor Bows Pillow Case ($29.00)
Aldi recommendations which are perfect for Valentine's Day
Veuve Monsigny Champagne Brut (£11.49, 75cl)
Available in stores and online nationwide now
A bestseller and the highly acclaimed award-winning wine from the Champagne house Philizot & Fils, blended from a complex and elegant mix of Chardonnay, Pinot Noir and Pinot Meunier grapes. This wine is carefully aged in cellars to create its unique and beautiful taste. A chilled glass of this fizz should not be missed.
Pianeta Organic Prosecco (£7.99, 75cl)
Available in stores and online nationwide now
Sourced from the Corvezzo family's 150-hectare estate, 30km north-east of Venice, this eco-friendly fizz boasts classic notes of ripe pear and apricot. Grown with no pesticides or herbicides in the vineyard, this fun, bubbly tipple can be enjoyed as an aperitif or paired with a light fruity dessert.
Pianeta Organico Rosé Spumante (£7.99, 75cl)
Available in stores and online nationwide now
Proving that rosé isn't just for summer, this pink fizz is perfect for celebrating a joyous festive occasion. With a light pink hue, to match its delicate and delicious fruity taste, this organic wine couldn't be more on trend.
Valdobbiadene Prosecco Superiore DOCG (£7.99, 75cl)
Available in stores and online nationwide now
Light and refreshing with aesthetically pleasing bubbles, this quality Italian sparkler is favoured for its light, creamy flavour and delicate floral touches.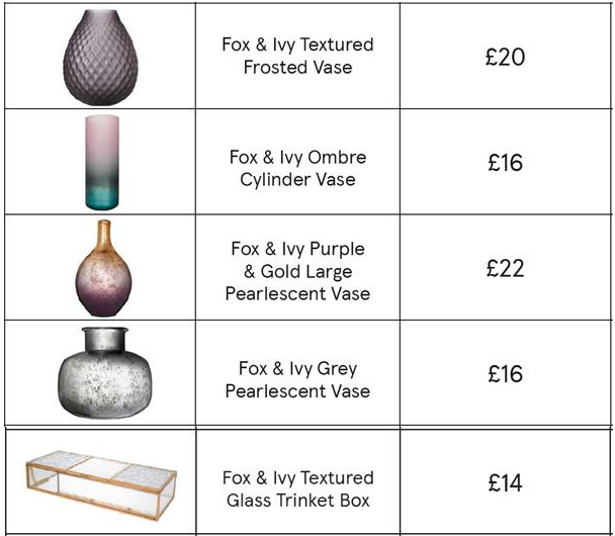 "FINDING BELLA" FEATURETTE WITH BRYCE DALLAS HOWARD AND "GO HOME" CLIP FOR
A DOG'S WAY HOME
Sony Pictures UK is pleased to make available the "Finding Bella" featurette with Bryce Dallas Howard and the "Go Home" clip for A DOG'S WAY HOME. Based on the book by W. Bruce Cameron (A Dog's Purpose), A DOG'S WAY HOME introduces us to Bella (voiced by Bryce Dallas Howard) and chronicles her journey to be reunited with her best friend, Lucas (Jonah Hauer-King). A DOG'S WAY HOME is out in UK cinemas January 25th.
A DOG'S WAY HOME stars Bryce Dallas Howard, Ashley Judd, Jonah Hauer-King, Alexandra Shipp, with Wes Studi and Edward James Olmos, and arrives in UK cinemas January 25th.
A Dog's Way Home chronicles the heartwarming adventure of Bella, a dog who embarks on an epic 400-mile journey home after she is separated from her beloved human.
A DOG'S WAY HOME releases into UK cinemas January 25, 2019
https://www.facebook.com/ADogsWayHomeUK/
https://www.youtube.com/user/SonyPicsUK
https://www.instagram.com/sonypicturesuk/
Tweets by SonyPicturesUK
#ADogsWayHome
Jewellery brand Bea Jareno offers pop-up workshops & store for Valentine's day.
South Wimbledon-based independent jewellery brand Bea Jareno is launching a pop-up store in time for Valentine's Day at West Brompton Crossing on Lillie Road. As well as offering the company's own quality products, Bea Jareno will invite a select group of ceramic artists so their goods can also be displayed and sold on site.
"This pop-up will run from January 23rd until February 4, so could be ideal if you're looking for a Valentine's Day gift. So please come and join us," commented founder Bea Jareno. "We have made sure that the visiting artists share our values of Fair Trade and ethically sourced gemstones and beads, as well as our passion for design, creativity and craftsmanship. We believe in sourcing locally and love celebrating colour and texture." Bea Jareno has been making its jewellery and crafts for nearly 15 years, inspired by African and Indian cultures. All pieces are handmade at the company's London studio using traditional techniques, and can be custom-made to any size.
Bea works with precious stones and metals, and can work with customer's own gemstone if preferred and provides gold-plating and redesigning services. The company also hold 'make a ring' workshops at its London studio, where customers can make their own Fair Trade rings and bangles, again this could be ideal for Valentine's Day, or for wedding rings for those marrying in the summer. Bea added: "In just three hours, you can learn all the basics of traditional jewellery-making and leave with a beautiful ring.
A workshop could be the perfect Valentine's Day gift. What could be more romantic than the chance to design our own wedding rings together? The studio is open seven days a week with workshops offered by appointment and there is also a shop on site.
The company's studios are at 21c Lombard Road, London SW19 3TZ. To find out more about a workshop, available by appointment only, email info@beajarenojewellery.com. ENDS Notes for Editors • For more information about the company, visit: http://www.beajarenojewellery.com/
For more information on West Brompton Crossing, go to: westbromptoncrossing.com
www.healthandfitnesstravel.com.au
Top travel recommendations perfect for the Valentine's day gift:
Thailand: The BARAI Spa Ultimate Unwind
(https://www.healthandfitnesstravel.com.au/asia/thailand/the-barai-spa/ultimate-unwind)
This hidden gem set in the coast of Hua Hin is the perfect wellness escape for two with only eight luxury suites designed for maximum comfort and lavish couples' treatment rooms, each featuring exclusive amenities for utmost privacy. This award-winning spa destination offers pure indulgence incorporating rejuvenating treatments and holistic Thai wellness techniques to help release stress and tension. When not relaxing at the spa, be active with complimentary yoga classes and fitness training. At the end of your stay, not only will you leave with a rekindled romance, but also experience long -term benefits for your overall well-being.
South Africa: Karkloof Safari Spa & Yoga
(https://www.healthandfitnesstravel.com.au/africa-indian-ocean/south-africa/karkloof-safari-spa/safari-yoga)
The couple that travel together, stay together. Well this year, up your Valentine's game with a long-haul spa and yoga break to Karkloof Safari Spa in South Africa. A one-of-a-kind romantic oasis awaits you, with an added adventurous element of astonishing wildlife surrounding the 2000-hectare reserve. Relax together at the award-winning spa and indulge in a wide range of exotic spa treatments from uplifting grapefruit facials to black pepper scrubs. After a fruitful cleanse, discover the jewels of the African jungle with a fascinating Safari game drive and thundering waterfall for memories that will last a lifetime. Delve into the restaurant's nutritious and organic cuisine with a backdrop of splendid African sunsets.
Sri Lanka: Sant ani Re-balancing Bliss
(https://www.healthandfitnesstravel.com.au/asia/sri-lanka/santani-wellness-resort-spa/re-balancing-bliss)
For the ultimate in luxury romance, treat yourselves to an unforgettable wellness spa experience along the pristine verdant highlands of Sri Lanka. Indulge with a plethora of soul-lifting treatments for a transformative reboot and build internal strength with a range of activities to boost fitness levels and enhance physical endurance. Reconnect with each other and reach a new level of consciousness for a truly bespoke wellness experience. Recalibrate from head-to-toe with group yoga, guided hikes and a calming dip in the salt-water pools for the ultimate Valentines experience.
Italy: Lefay Fusion Fitness
(https://www.healthandfitnesstravel.com.au/europe/italy/lefay/fusion-fitness)
Delve into a Valentine's wellness escape in the country from where the word "romance" originates. Let the chic Italian c harm encapsulate you both, while enjoying an expansive range of fitness activities, from personal training to aqua gym, Tai Chi and yoga. Work up a sweat together then relax in the spa; where she can have a tension relieving message, and he can enjoy a rejuvenating facial, specifically tailored for men. You'll be sure to return home stronger and more revived in yourselves and your relationship.
BOOK
Digital Dating, DM Disasters and Love Stories.
www.andilew.com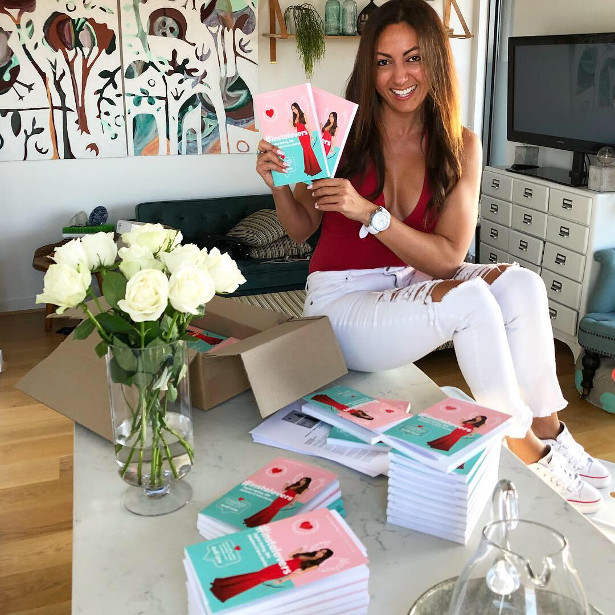 Think Big And Give The Gift Of Travel This Valentine's Day

As the 2019 Rugby World Cup approaches in Japan this September more and more travelers are planning ahead to make the most out of their experience. Rather than waiting for the fall, travelers longing for romantic getaways should look no further than Japan. This Valentine's Day, it is best to think big and outside the box – gifting a travel experience is one of the most thoughtful and exciting presents to offer.
Tokyo is a city for lovers, offering endless romantic attractions and viewpoints, luxury hotel experiences, first-class cuisine, and unforgettable memories. Lovebirds can cross must-see destinations like Mount Fuji and the famous Shibuya Scramble Crossing off their bucket lists and create unforgettable experiences together. There is something for everyone from architectural wonders to historical treasures and boundless natural beauty, visitors can not only fall in love with the country but fall in love with each other all over again.
Check out some of the most romantic places and activities in Tokyo in 2019
Tokyo Food Tour
Rather than trying to find the perfect restaurant for a romantic date spot, couples can enjoy a culinary adventure. Food Tours from Tokyo offer an array of options, exploring the foodie nightlife of Tokyo through Yurakuchi, Ginza and Shimbashi. Couples can enjoy walking throughout the neighborhoods learning about history, culture and of course, food, sampling a variety of tastes and flavors regional to the area.
Take in the view from Roppongi Hills together
It doesn't matter if it is the first date, or the hundredth, a visit to Roppongi Hills is one of the best places to admire the view of Tokyo. Couples can enjoy the observatory deck that showcases a 360-degree view overlooking the city. From the deck, the Tokyo Tower and the Tokyo Sky Tree are visible as well as Mount Fuji in the distance. A perfect place for a romantic kiss or tender moment, Roppongi Hills will be a date to remember.
While in the area, check out Hinokicho Park in Roppongi
To make a date in the Roppongi area even more romantic, a visit to nearby Hinokicho Park will not disappoint. The park is the perfect place to enjoy a picnic or an evening stroll. A Japanese garden filled with gorgeous greenery, lined by cypress trees and quiet calm, the park is a secret escape from the hustle and bustle of the city and a perfect date spot.
Enjoy the Meguro River
Flowing through Tokyo, the Meguro River oozes romance with the serene surroundings and is arguably one of the best places in the city to view cherry blossoms when they are in bloom. The river flows into Tokyo Bay and easy to access via Nakameguro Station. A prime spot for walking, sitting and enjoying the natural beauty, Meguro River is also close to many shops, restaurants, and cafes along both sides of the river.
View from the Tokyo Sky Tree
A classic when it comes to romance, the Tokyo Sky Tree is an obvious choice! While it may be filled with many other couples sharing the same idea, it does not take away from the experience and breathtaking view. Offering one of the most beautiful panoramic views of Tokyo, the observation deck is the ideal date spot for any couple.
Relax in an Onsen Spa
Perhaps one of the best and most memorable dates in Tokyo is a visit to an authentic onsen spa. There are endless options found throughout the city offering a range of prices and experiences although there is a catch – they are almost always separated by gender. Couples can rest assured, there a few less known spots in the city that offer mixed areas where partners can spend time together. Regardless, the experience is shared and will leave both parties relaxed and in a zen-like state. Check out Odaiba Ooedo-onsen Monogatari and Toshimaen Niwa no Yu.
Cotton Candy Love
A visit to the Harajuku neighborhood is fun for any date, day or night and if great to just explore, people watch and maybe even do a bit of shopping. While in Harajuku, couples can indulge in decadent giant cotton candy that is both sweet, and fun to eat. Totti Candy Factory is a great date spot, serving up bright and colorful confections for sweeties.
For those who cannot visit Japan in time for Valentine's day, visiting these sites during the Rugby World Cup in September will be just as romantic and enjoyable. Autumn in Japan is one of the most beautiful times of year when the trees change color and vibrant reds, bright yellows, and burnt orange leaves paint the streets. To learn more or plan for Japan travels during Valentines Day or during the Rugby World Cup, check out Tourist Japan for more details.