With Father's Day around the corner, WHO YOU GONNA CALL? PLAYMOBIL! www.playmobil.co.uk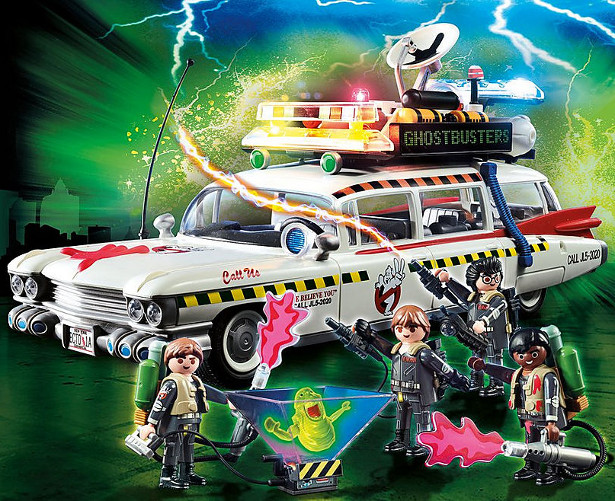 FACEBOOK | TWITTER | YOUTUBE | INSTAGRAM

With Fathers' Day looming, why not call on PLAYMOBIL to treat your dad with a present he won't be expecting.
For the nostalgic dads
This summer, the classic 1980s film Ghostbusters™ celebrates its 35th anniversary. To commemorate the milestone, PLAYMOBIL has launched a brand-new range of playsets; the perfect gift for dads who love to relive their childhood. The iconic Ghostbusters™ Ecto-1A from Ghostbusters II has been reimagined by PLAYMOBIL with a new design, as well as a removable roof and classic slime blowers. It also comes with all four Ghostbusters™ figures and features a hologram pyramid, meaning ghosts quickly disappear into a trap. Each figure has its traditional proton backpack and proton emitters – everything as your dad will remember it.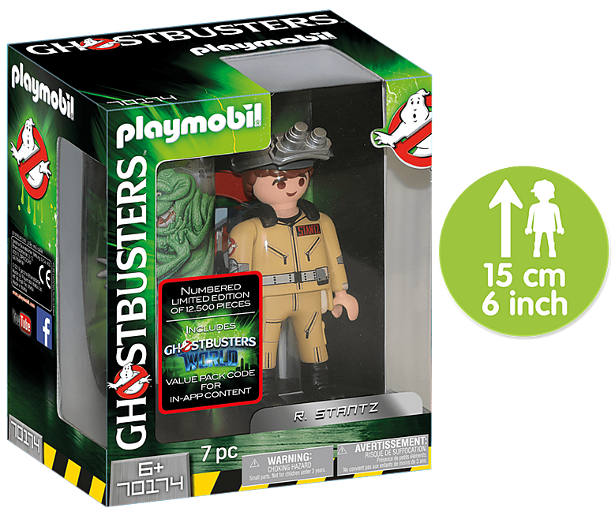 For the collectable dads
PLAYMOBIL is tapping into the action figure boom! For dads who deserve something extra special, invest in their childhood by gifting them one of the limited edition collectable figures in which only 12,500 sets are being made. These collector's edition extra-large figures (15cm in height) are perfect for fans both old and young, and are equipped with everything needed to protect the neighbourhood.
The collectables include:
Ghostbusters™ Collection Figure E. Spengler
Ghostbusters™ Collection Figure W. Zeddemore
Ghostbusters™ Collection Figure R. Stantz
Ghostbusters™ Collection Figure P. Venkman
For the busy dads
Summer can be a crazy time for both children and adults, with time simply slipping away. This Father's Day, why not invest in the gift of quality time? The PLAYMOBIL Ghostbusters™ range allows for dads to share their Ghostbusters™ memories with their little ones and, to help reignite dad's love of the Ghostbusters™ movies, PLAYMOBIL has recreated the classic Ghoulies and Ghosts scenes such as: Slimer with the Hot Dog Stand, Venkman and the Terror Dogs, Stay Puft Marshmallow Man, Spengler with the Cage Car and Zeddemore with the Aqua Scooter.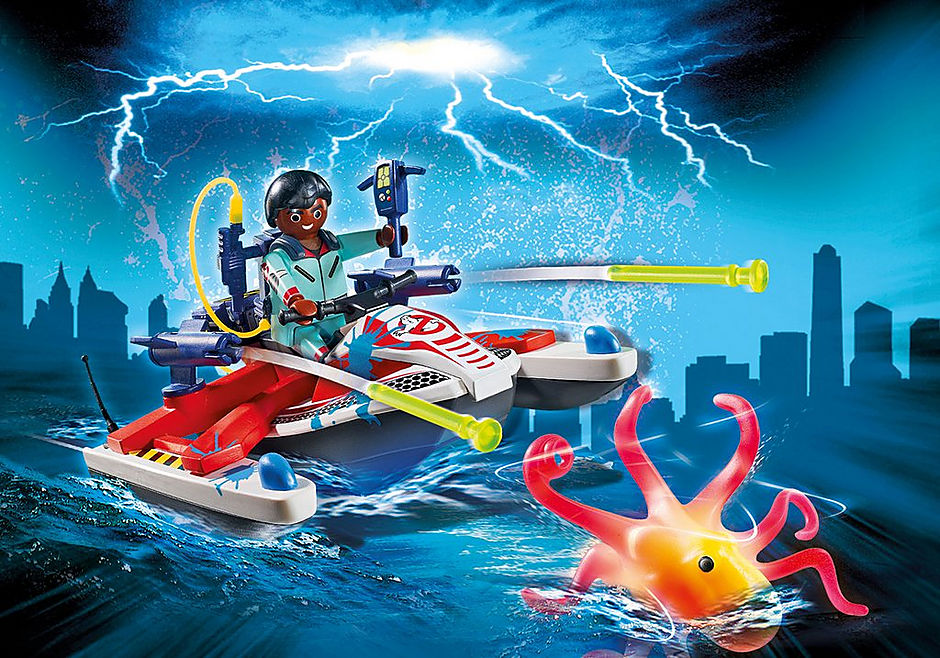 If there is something strange in your neighbourhood this Fathers' Day, the PLAYMOBIL Ghostbuster™ range promises not only to scare those ghoulish ghosts out of town, but also offers hours of family fun, filled with nostalgia and the sharing of memories.
To find out more about the range please visit:
www.playmobil.co.uk/onlineshop/products/ghostbusters%E2%84%A2

Ghostbusters™ & © 2019 Columbia Pictures Industries, Inc. All rights reserved