Bonne Maman Halloween Cosy Drinks recipe.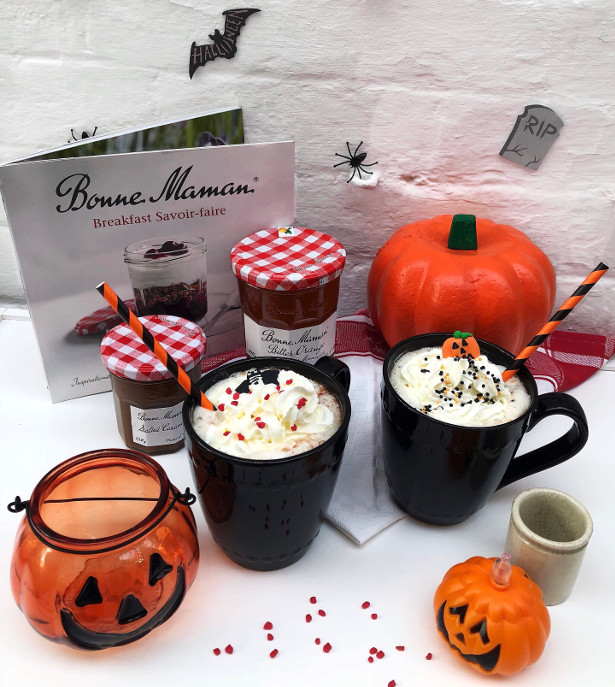 If you're looking for some spookily fun treats for your little Ghouls this Halloween, why not serve these cosy drinks to warm up after Trick or Treating! Simply add Halloween sprinkles, marshmallows and whipped cream…
Hot Caramel Chocolate
Ingredients:
450ml semi-skimmed milk
4 tbsp Bonne Maman Salted Caramel
100g milk chocolate, roughly chopped
2 tbsp instant malted chocolate milk drink powder (such as Horlicks)
1 tbsp cornflour
Pinch of ground cinnamon
Method:
1. Pour the milk and caramel into a saucepan and bring almost to the boil over a medium heat, stirring. Take the pan off the heat, add the chocolate and leave until melted.
2. Meanwhile, mix together the malted milk powder, cornflour and cinnamon.
3. Whisk the powder mix into the hot chocolate mlk, put the pan back on the heat, bring to boil and whisk until smooth, thick and creamy. Pour into warm mugs or heatproof glasses.
4. Top with a spoonful of cream, some flakes of chocolate and salted caramel
Caramel Chai
Ingredients:
2 chai tea bags
2 tbsp Bonne Maman Salted Caramel
300ml hot frothed milk
Method:
1. Make a small pot of chai tea.
2. Spoon the caramel into two mugs. Pour over the chai and stir to melt the caramel. Top with hot frothed milk and add cinnamon sticks to stir.
Spiced Hot Chocolate
Ingredients:
1 tbsp cornflour
450ml milk
2 tbsp Bonne Maman Bitter Orange Marmalade
2.5cm piece of fresh ginger, peeled and sliced
10g good quality dark chocolate (70%) roughly chopped
Method:
1. Mix the cornflour to a smooth paste with 2 tbsp of the milk. Put all the ingredients into a small saucepan and heat gently, whisking all the time until the chocolate is melted.
2. Bring to boil, whisking and bubble gently for 2-3 minutes until thickened. Strain into two warm mugs. Whip with a milk frother, if you have one, and add some chocolate stars and a dusting of cocoa powder.
A Little 'Savoir-faire' from Bonne Maman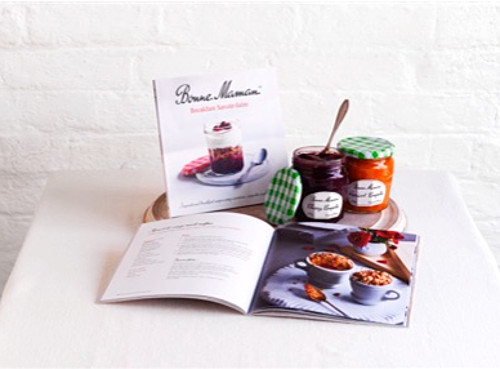 Start your day the French way with the new 'Breakfast Savoir-faire' cookery book from Bonne Maman. Detailing a little French breakfast 'knowhow', the brand has branched out from the traditional and taken breakfast and brunch favourites beyond buttery croissants and warm brioche.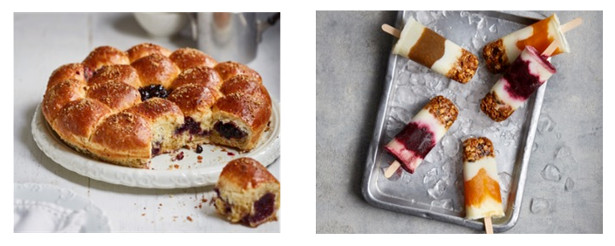 With over 30 brand new recipes, Bonne Maman's refreshing look at the most important meal of the day includes a selection of mouth-watering sweet and savoury meals using an array of Bonne Maman's famous conserves, delicious fruit compotes, tangy marmalades and indulgent sweet spreads.
Catering to every palate, the book takes readers on a breakfast journey from tasty on-the-go recipes, adventurous outdoor feasts and hearty weekend favourites through to relaxing breakfasts in bed, sumptuous stacks of pancakes and warming bowls of porridge. Recipes include apricot, orange & carrot shake, overnight oats, super green smoothie bowl, sweet & smoky pan eggs and breakfast lollies.
Complete with mouth-watering photographs sure to tempt any food lover, 'Bonne Maman Breakfast Savoir-faire' makes a perfect gift for any budding cook or passionate foodie. Available in paperback on Amazon , Waterstones and Foyles bookstores for £9.99.
For more information about the Bonne Maman range, recipes and inspiration on what to do with your beautiful empty Bonne Maman jars visit: www.bonnemaman.co.uk