Can you handle this Jelly, its so… well jiggly, its so much fun, and this jelly is really healthy… it's Naturelly! www.naturelly.co.uk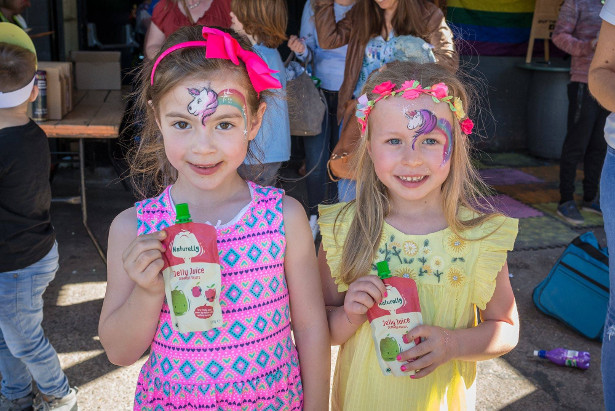 FACEBOOK | TWITTER | YOUTUBE | INSTAGRAM
Naturelly sweet by nature with nothing naughty added. Low in Calories and Rich in Vitamin C. Winner of Loved by Children Awards 2017 and Loved by Parent Awards 2016.
You're ready for this jelly!
Only 5% of naturally occurring fruit sugar (no added sugar or sweeteners)
Only 20 kcal per 120g pot
No added sugar or sweeteners
Made from Organic Fruit Juice
Vegetarian and Vegan approved
No artificial, colours, flavours or preservatives either.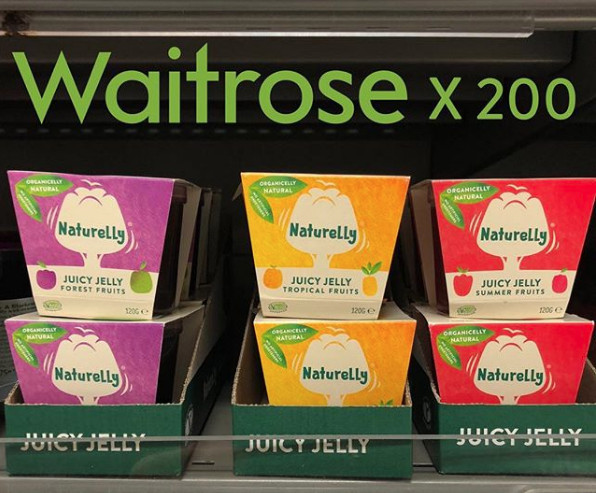 About the Team
Hi, we're Dean and Joanne, the husband and wife team of Naturelly and along with Liam (Dean's brother) and our daughters, we are the Naturelly Family.
Here you can find out all about why we do what we do, what makes us bounce out of bed in the morning and what inspires us to make our fun and healthy, Naturelly – a tasty and healthy snack for kids!
Our girls, just love to dance and play and climb and jump! What better way to encourage their playfulness than through the jiggly jelly fun of Naturelly Juicy Jelly a healthier alternative to sweets and chocolate for kids.
Use Promo Code: Nat20p for 20% off from naturelly.co.uk.
What inspired us to make this wonderful fun and fruity treat?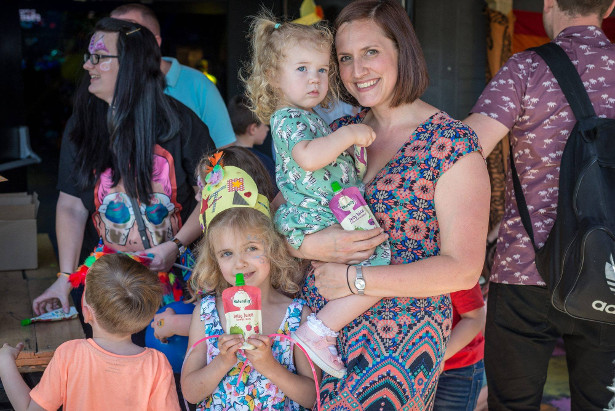 Trying to find healthy snacks was always challenging for us; especially when on days out or picking the girls up from school and nursery. Tears and tantrums would often follow. We needed an on the go refreshment that would fill them up just a little, until dinner time. So, we put all of our crazy brains together to find out the stuff our kids and their friends loved and this led us to the idea of creating Naturelly.
Jelly + Juice, simple! But, how could we make it healthy and not full of sugar?
Well, first of all we discovered this special gelatine free, wibbly jelly made from Lily Plants called Gellan Gum. This clever jelly helps fill little tummies up until meal time with it being a natural dietary fibre and by mixing it with fruit juice it helps stop those cravings for sugary snacks. We also made sure we didn't add any sugar OR sweeteners, OR artificial colours, OR artificial flavours OR artificial preservatives! Being parents ourselves, we only wanted natural ingredients for our little ones. Our juice comes straight from squeezed fruit making Naturelly sweet and healthy by nature with nothing naughty.
Plus, the good news is, it's only 36 kcal and 7g (which is 1.5 teaspoons) of naturally occurring fruit sugars per pouch. Also, as it's a jelly it means less mess in the back of the car on journeys home from school or dance class. Yay!
We really hope you and your little ones enjoy Naturelly as much we all do
(It's okay for Mums and Dad to like them too you know!)
Love
Dean, Joanne and Liam