Cheetah the Cheater: a new children's book hailed as Dr. Seuss meets Disney!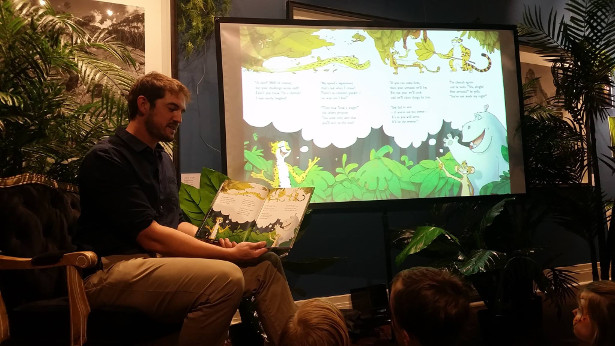 Hailed as Dr. Seuss meets Disney, new children's picture book Cheetah the Cheater is quickly becoming a household favourite for kids all over the country – but it started its life as a way for author Dr Jarrad B. Elson to prove a point – that being a writer of picture books is easy!
Dr Elson, 31, a dentist from South Australia, quickly learnt that this was far from the truth and that creating a quality children's book takes an immense amount of hard work and skill.
Cheetah the Cheater is a fun and enchanting rhyming story about the animals of the jungle, who all like to play games together, especially cards. However, they all get fed up when it's always the same one who keeps winning – Cheetah the Cheater.
After sending sloth to Cheetah's den to find out his secret, they discover tha t he invents sneaky gadgets that help him cheat. Needless to say, the animals are upset at his sly tactics, and hatch a plan to teach him a lesson that cheating can backfire.
Dr Elson says that what started out as a point to prove soon became a long labour of love.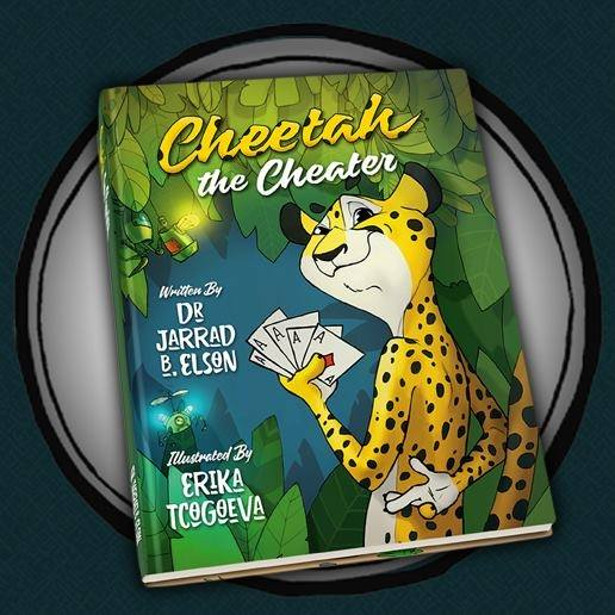 "I'd watched a news story about a politician who had become 'a published author' because he had written a children's book. I scoffed, thinking that you can't consider yourself a 'published author' by just writing a children's story – it's the illustrator that does all the hard work! How hard could it be? So I decided to find out." Explains Dr Elson.
Seeing a gap in the market, Dr Elson set about to create a children's book that would be loved both by kids and adults and bring back some of the nostalgia of the books of his own childhood.
"As part of my research, I spoke to parents about c h ildren's books and the common story I heard was that parents often found modern children's books on the bland and uninspiring side, and often lacking in a real story. They longed to find new books that were immersive to read and that would bring back the magic of bedtime stories.
"Although the storyline for Cheetah the Cheater came to me quite quickly the rest was so much harder than I anticipated. I was writing it in rhythm and rhyme and it took a huge amount of refining to get it right. My first attempts were woeful. It took months and months of obsessive writing to get it just perfect," explains Dr Elson.
"It's funny with children's stories. It takes a huge amount of effort to make them appear effortless."
Dr Elson now had a manuscript, but he soon learnt that publishing houses aren't even interested in looking at picture book manuscripts unless you are already well known. Not one to back down, he took matters in his own hands. He sought out experts to bring the book to life – Dr Virginia Lowe to refine his manuscript, Melbourne based book designers, Bruno Herfst and Sheryl Cole, to assist with the design, and a very talented illustrator from Russia, Erika Tcogoeva – and self-published.
"Cheetah the Cheater breaks the rules of picture books today.
"Firstly, There are very few modern day children's books that actually rhyme sadly it's no longer profitable as the target market would just be limited to English speakers.
"And it's the story that also sets the book apart. It's an actual, real story, with a beginning, middle and an end. Again, very few picture books do that today – most picture books these days seem to just have paragraphs that talk about a theme or idea. I wanted to bring back the 'story' into Cheetah the Cheater. And you know what? Kids, even as young as four or five, love the story. The illustrations are also just unbelievable – magical, you could say – and really complement the story.
"Finally, the book is really special because it has been developed independently with much love. It's not a 'manufactured' book. It's a result of an unwavering quest to create a quality children book – painstakingly created from scratch through sheer persistence, hours upon hours of writing and not taking no for an answer! And I like to think it really shows," concludes Dr Elson.
The book has already been highly praised:
A bouncy, up-beat rhyming tale… The rhythm is read aloud regular and the illustrations are full of both character and entertaining touches. Katharine England, The Adelaide Advertiser
You can definitely tell that no stone was left unturned to create a world-class book. Everything about it – the story, writing, artwork, b o ok design, printing – is amazing. This is a book you'll want to keep forever. Emma, Librarian
This is a delightful children's picture book. The rhyming text is charming and entertaining. The pictures are expressive, colourful and full of life. The humour will appeal to children but also to adults. There is even a message and moral to the story. Perhaps we will see a whole series of our new jungle friends with lessons to learn? Heidi, Mum
Reading 'Cheetah the Cheater' brought back so many wonderful memories of reading picture books when I was young. It's been a very long time since a book has done that for me. Jan, Grandmother of 5
About the Author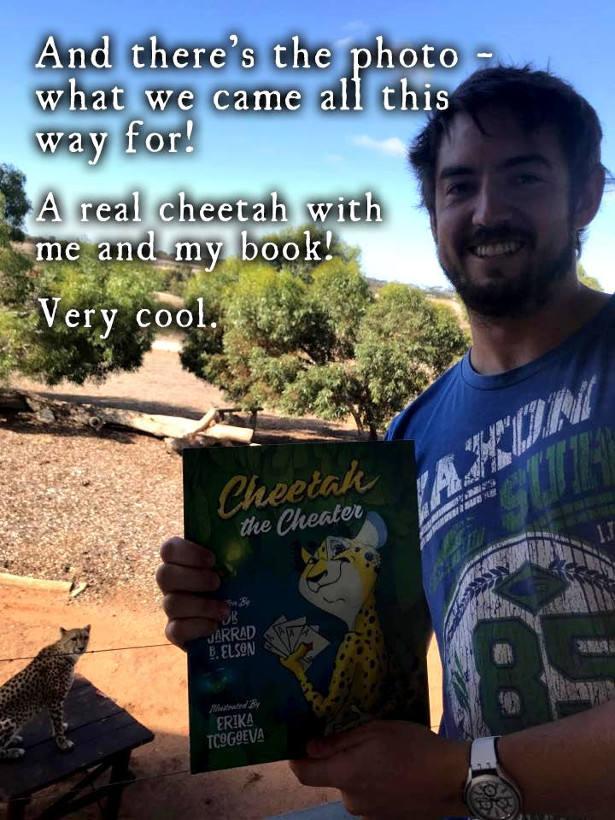 Dr Jarrad B. Elson spends most of his time looking after people's teeth. In his spare time when he's not dreaming up stories about jungles and animals, he likes to spend time with his girlfriend Tanyasha, take his dog running, go swimming, dabble in piano p laying and learn how to do things on YouTube. He loved writing from an early age and has always thought that he'd perhaps write a book someday. Dr Elson lives in Port Lincoln where he has earned the reputation of being the nicest dentist in town! This is Dr Elson's debut book.
Available at https://cheetahthecheater.com/ and on Amazon