Deliciously-indulgent – Gnaw's hot chocolate shots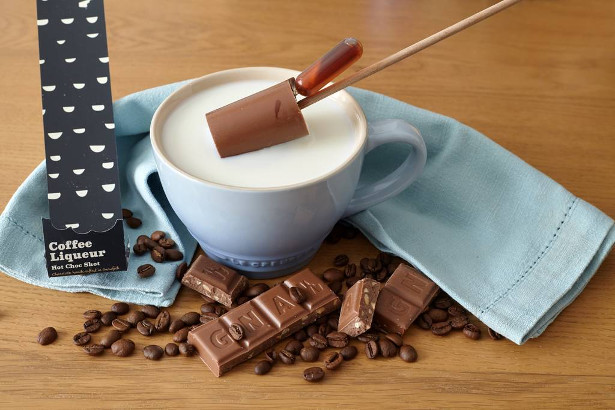 FACEBOOK | TWITTER | INSTAGRAM
If there's a better way to spend a chilly evening, than huddling up next to the fire – sipping a velvety, luxurious, handcrafted hot chocolate – with a few marshmallows on the top, we're yet to find it! Treat yourself to a cosy night in, courtesy of Gnaw Chocolate's magnificently magical hot chocolate shots.
Simply sink the shot into a mug of hot milk and stir ever so gently with the stick. Let it all melt together in a scrummy mix of all things rich, creamy and sweet before topping it off with the gooey marshmallow delights.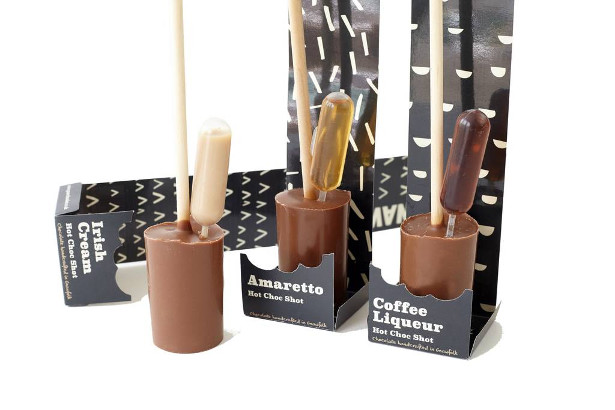 There are 7 Gnaw Hot Chocolate shots in the range; milk, dark, marbled, orange, caramel, mint and Rocky Road. And for grown-up's, there are also three liqueur hot choc shots; Irish cream, coffee liqueur and Amaretto. (Simply divine!)
They're also available in gift boxes of three shots which are great for Christmas.
Handcrafted with the highest quality locally-sourced ingredients and natural flavours. Why would they let their gorgeous, chompably lovely chocolate come into contact with anything else? Gnaw are proud to be an ethical producer with no added nasties so these luxurious hot chocolate are a perfect treat for your child's good behaviour. They'll enjoy making them too.
So, for instant happiness, warm your paws and be whisked away to Gnaw's deliciously-smooth chocolatey heaven.
Hot Choc shots are available as a build your own bundle and gift sets from www.notonthehighstreet.com and other retailers.
https://www.notonthehighstreet.com/gnawchocolate/product/liqueur-hot-choc-shot-bundle
https://www.notonthehighstreet.com/gnawchocolate/product/mixed-hot-shot-gift-box