GNAW'S DARK CHOCOLATE ORANGE TART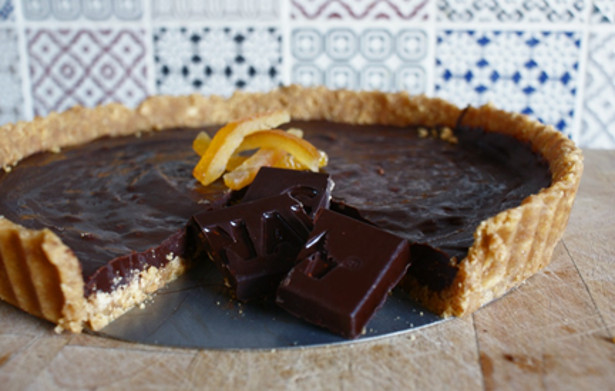 FACEBOOK | TWITTER | INSTAGRAM
Makes: 1 whole tart / 8-10 slices
Ingredients
For the Base:
180g digestive biscuits, finely crushed
100g unsalted butter
For the Chocolate Mix:
240g of any combination of Gnaw Dark Chocolate with Orange variants (I chose: 4x 35g Gnaw Chocolate and Granola Bars in flavour: Dark Chocolate with Orange, Granola and Seeds and 2x 50g Gnaw Orange Zest Dark Chocolate)
1x tsp rock salt granules
Zest of 1x orange
100ml double cream
25g honey
80g butter
Method
For the Base:
In a pan, slowly melt the unsalted butter and add the finely crushed biscuits.
Press onto the bottom of a 20cm removable loose bottom round tin, making sure the mixture spreads up the sides to the top of the tin.
For the Chocolate Mix:
Warm the butter, honey and double cream gently in a pan. Add ¾ of the salt and ¾ of the orange zest, then crumble the dark orange chocolate in to the mix.
Slowly stir the mixture until the chocolate has completely melted and pour the chocolate mix into the biscuit lined tin.
Allow to cool until hardened (this will take approx. 2 hours).
Garnish with the remaining salt and orange zest.
This is delicious served with a scoop or two of classic vanilla ice cream.
Gnaw Chocolate and Granola Bars are available from gnawchocolate.co.uk RRP £4.99 for a bundle of 5 bars.
Gnaw Orange Zest Dark Chocolate Bag 50g is available from Sainsbury's RRP £1.30
Enjoy!
Credits: recipe and photography by Ian Haste for Gnaw Chocolate
***
About Ian Haste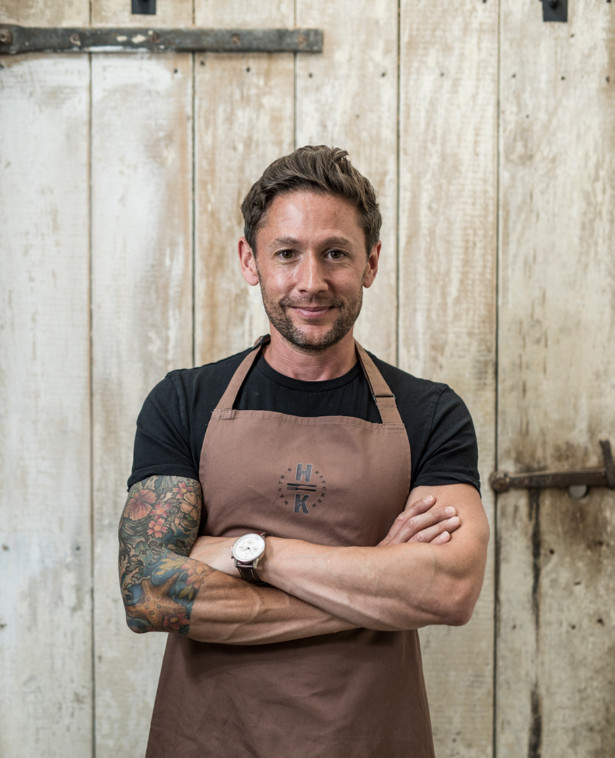 Ian Haste, Chef, Vlogger and Founder of Hasteskitchen.com, wanted to make easy to follow, nutritious recipes whether you 'can cook' (or not), or have a hectic work or family life – Ian's mission was to get everyone in the kitchen and feeling healthier. After working long hours as a chef in Norfolk's Gastro pubs, Ian started in 2014 with the creation of the Haste's Kitchen You Tube Channel.
You can follow Ian's culinary updates over on Twitter, by following @Hasteskitchen.
About Gnaw Chocolate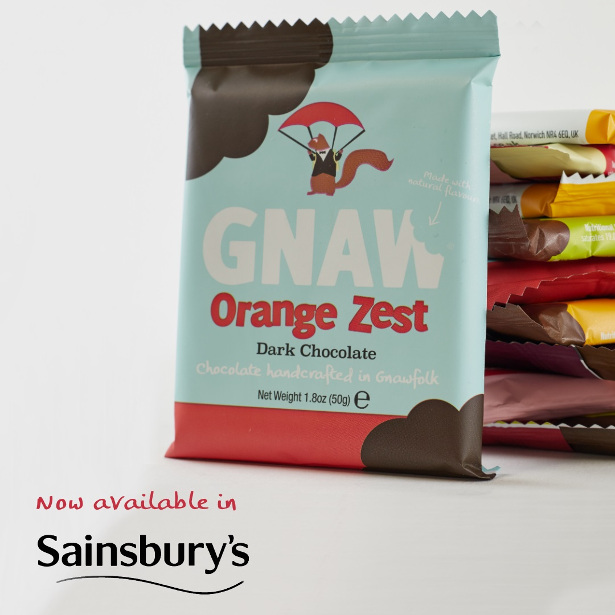 They say necessity is the mother of all invention; so when Matt and Teri Legon just couldn't source quality chocolate products for their sweet shop, they decided to make their own! Launched in 2011, Gnaw Chocolate Ltd is an artisan, handcrafted chocolate manufacturer and retailer, based in Norwich, Norfolk.
With so much serious chocolate out there, the range of 60 deliciously quirky flavours are designed with one thing in mind – to put the joy, fun and playful surprise back into the chocolate industry.
Every single chocolate is carefully hand-crafted in their Norwich kitchens using locally-sourced ingredients, natural flavours and with no added nasties. The very best of ingredients are all hand-mixed together with a whole load of love and a big warm hug of Gnaw playful fun.
Making Healthy Taste Delightful
Gnaw Chocolate balance reduced sugar and great taste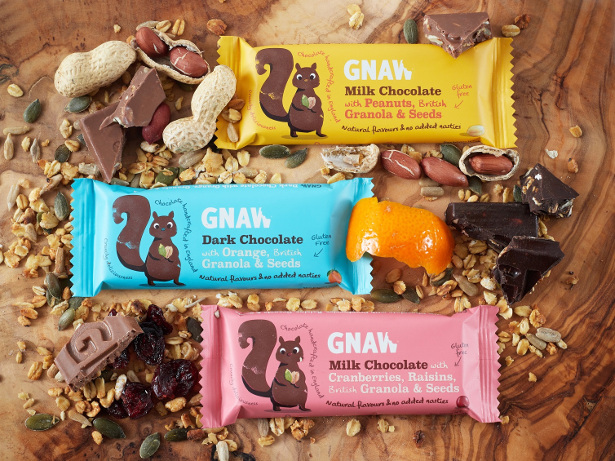 With the Government's 'sugar tax' and their target to reduce added sugar in food and drink products by at least 20% by 2020*, manufacturers in the confectionery industry have their work cut out. Just how do they create delightful sweet treats without compromising on taste or quality? Gnaw Chocolate, the Norfolk based artisan handcrafted chocolate manufacturer believes that it's cracked it!
Succeeding where many have failed by making 'healthy' taste delightful, Gnaw has combined health and taste in its new chocolate and granola bars.
Carefully handcrafted in Norfolk with 35% healthy ingredients and no added nasties; seeds, fruits, nuts and British granola – grown in the finest Norfolk fields. As such, they are a great source of fibre too; up to 14% of the bar. That's right – healthier chocolate, and no added guilt.
There are three bars in the range; Milk Chocolate with Peanuts, British Granola & Seeds, Milk Chocolate with Cranberries, Raisins, British Granola and Seeds and Dark Chocolate with Orange, British Granola & Seeds – crunchy deliciousness. All are suitable for vegetarians and these healthier chocolate bars are also great news for those with food intolerances with all three being gluten-free and the dark bar also dairy-free.
Talking technically for a moment, Gnaw's Founder, Matt Legon explains:
"Some chocolate manufacturers use a cocoa butter substitute but we only ever use cocoa butter – the higher the high cocoa butter content, the lower the sugar content. We only use the very best ingredients in our quirky range; why would we let our chompably lovely chocolate come into contact with anything else?"
"Similarly, the higher the cocoa mass content, the lower the sugar so, dark chocolate is naturally lower in sugar than its milk or white chocolate cousins", Matt continues.
Whilst Gnaw has produced a virtuous No Added Sugar range since 2013, the innovative chocolate manufacturer has sought further ways to meet the significant consumer demand for healthier food choices.
Recently launching their 72% cocoa dark chocolate bars, Gnaw's forward-thinking new product development team are soon to launch a new range of small impulse bars to meet the growing demand for 'Free-From' choices. Watch this space.
Matt concludes, "Whilst 'being good' is great, consumers are still reluctant to lose their sweet tooth completely and they won't need to. Our new products will balance a healthier lifestyle and the occasional chocolatey indulgence".
*Public Health England, March 2017