Show the men in your life how much you care with these stylish tech accessories from Kreafunk available from the Royal Opera House shop

Kreafunk – the Danish lifestyle brand aspires to make the small things extraordinary, combining creativity and the latest trends with functionality and technology. Like the Royal Opera House, Kreafunk aims to enrich lives through music and the arts and the eye-catching accessories make the ultimate gift to treat any kind of dad this Father's Day – from technology enthusiasts to interiors lovers, and those always on the move…
aHead Wireless Headphones Black / Blue – £98 – Royal Opera House shop – shop.roh.org.uk
Listen to your favourite music in style with the fabulous high-performing wireless aHEAD headphones.
Bringing a bit of flair to your outfit and 14 hours of music to your ears
toCharge Power Bank Plum / Black – £50 – Royal Opera House shop – shop.roh.org.uk
Fitting neatly into the palm of your hand, with a capacity to fully charge your smartphone, tablets, MP3 players and other devices up to three times before running out of juice, this elegant charger is the one to have
perfect for all occasions.
tRadio Bluetooth Speaker+DAB radio Black – £125 – Royal Opera House shop – shop.roh.org.uk
This ultra-modern radio enables you to tune in to your favourite radio station or listen to your own playlists on Spotify or iTunes.
With a gorgeous exterior, this radio is sure to stand out!
Glen Moray Distillery has an excellent range of affordable whiskies for every budget, which makes their whisky the perfect Father's Day Gift:
Glen Moray Elgin Classic Sherry Cask Finish Single Malt Whisky – £22 for 70cl ABV: 40%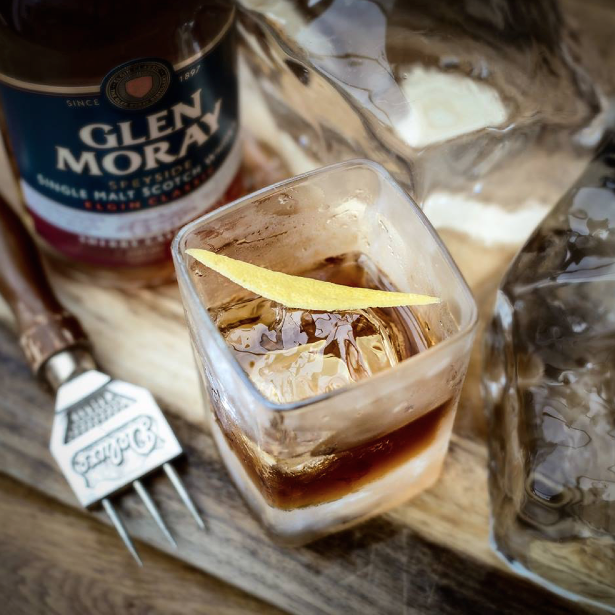 In celebration of the age old tradition of maturing whisky in the finest Oloroso sherry casks, this whisky offers a new twist on the traditional Glen Moray Single Malt by adding layers of rich and spicy sweetness to the spirit's typically light and floral flavours.
Available from: Sainbury's, Morrisons, Amazon, masterofmalt.com and thewhiskyexchangecom
www.sainsburys.co.uk/shop/gb/groceries/glen-moray-malt-whisky-70cl
Glen Moray Fired Oak 10-Year-Old Single Malt Whisky – RRP: £39.99 for a 70cl bottle. ABV: 40%
Launched at the end of 2018 this would make an excellent gift for a whisky collector. It is a matured for 10 years in ex-bourbon casks and finished in heavily charred virgin American Oak casks, which results in a whisky which is sublimely smooth with intense spice and toasted vanilla flavour.
Available from: Amazon, thewhiskyexchange.com, masterofmalt.com and houseofmalt.co.uk
www.amazon.co.uk/Glen-Moray-Single-Scotch-Whisky/dp/B07KT53DT4
Glen Moray Elgin Heritage 12 Year Old Single Malt Whisky – £40 for 70cl. AVBV: 40%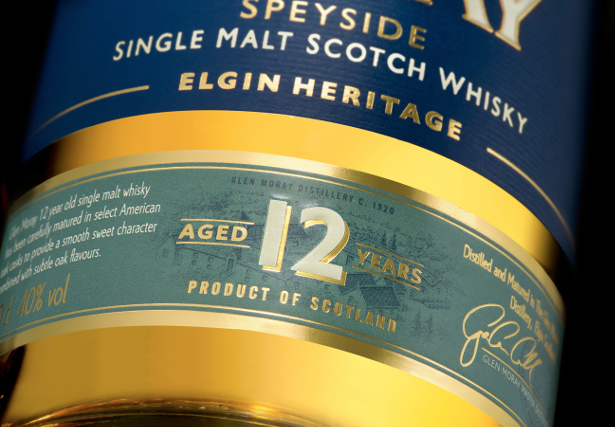 This premium single malt whisky encapsulates 'affordable richness' and is carefully matured in the finest American oak casks. It is wonderfully sweet, well balanced and rich in vanilla and fruit.
Available from: masterofmalt.com, thewhiskyexchange.com and houseofmalt.co.uk
www.masterofmalt.com/whiskies/glen-moray/glen-moray-12-year-old-elgin-heritage-whisky/
Socks that are not solely for train enthusiasts!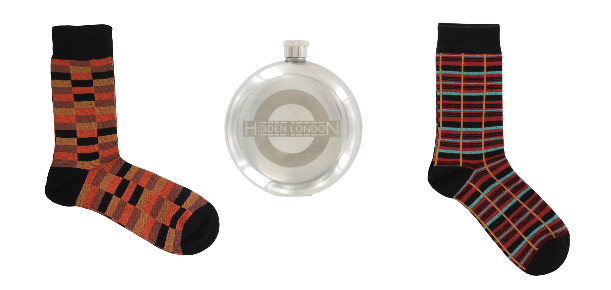 Dad won't be disappointed this Father's Day, with these socks and hip flask from from the London Transport Museum shop.
Feet-uring the moquette material, famous for its use since the 1920s for the London transport system, these socks will add a stylish flair to your wardrobe – to boot!
After pounding the streets in this socks, quench dad's thirst with this sophisticated hip flask!
District Line and Routemaster Moquette Socks
£9 per pair, available in sizes 4-7 and 6-11
Hidden London Hip Flask
£14.99
ltmuseumshop.co.uk
They're nearly all gone!
www.mementoexclusives.com
This Sunday will bring in a historic moment for the sport we all love. When the lights go green in Shanghai, the 20 drivers on the grid will be taking part in the 1000th Formula 1™ Grand Prix. To celebrate this landmark race we have two posters available. But be quick, they're nearly all gone! Find out more below.
1000th Grand Prix Limited Edition Posters
Formula 1 1000th Grand Prix – Limited Edition Poster
Formula 1 1000th Grand Prix – Limited Edition Poster
Formula 1 Chinese Grand Prix 2019 – 1000th Race Poster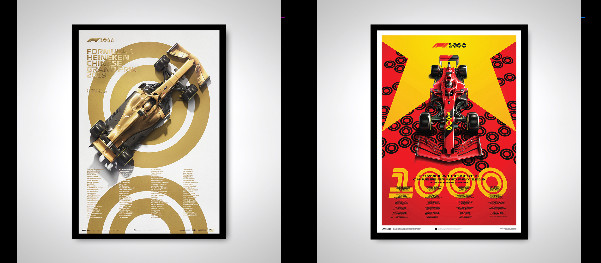 Rad Like Dad
The Half Pint Glass, £9.99 from Thumbs Up.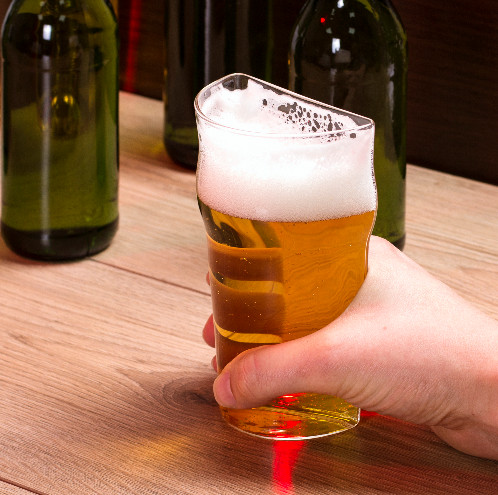 Keep your dignity and your wits about you with this fantastic Half Pint Glass from Thumbs Up. No longer will you be the odd one out when you order a half, as the front looks just like a standard full pint, it's only from the side that the visual deception reveals itself. Perfect for those who aren't big drinkers or want make that subtle hint to the beer lover in your life this Father's Day. Made of high quality glass, enjoy up to 350ml of your favourite tipple.
The Knob Mug, £9.99 from Thumbs Up.
Perfectly passive aggressive and hilarious, say it without saying it – the ultimate gift for dad's who love a good joke and have a keen eye for detail. The Knob Mug from Thumbs Up is crafted from high quality ceramic. This classy yet tongue-in-cheek mug allows you to express your true feelings, the perfect addition to any kitchen. Offering up to 375ml of your morning brew, the nifty gold handle will allow you to still look fancy without lifting your pinky.
The DJ Mini Mixer, £19.99 from Thumbs Up.
Fancy yourself as a bit of a DJ or know a dad that does? For beginners and pros alike, it's the DJ Mini Mix from ThumbsUp! A truly nifty little music maker weighing just 120 grams, cross fade tracks without the use of a PC or laptop. Simply plug two MP3 devices into the mini mixer and let your inner DJ shine. Offering great compatibility with most smartphone and audio devices, powered by 4 AAA batteries it's just good old fashioned fun.
The Super Dad Mug, £9.99 from Thumbs Up.
When your dad simply couldn't be more anymore super, give him this super-duper Super Dad Mug from Thumbs Up which says just that. A mug that says a 1000 words, complete with all accessories any budding super hero needs, the glorious cape reminds him just how super he is with every sip. Offering space for 350ml of your favourite brew, it's up, up and away, just remember to make him one every now and again to keep up the good work.
The Pint-O-Wine Glass, £9.99 from Thumbs Up.
Bring a little more class to the establishment with this awesome Pint-O-Glass from Thumbs Up. Downing a pint has never looked so classy. In need of a galloon of something a little stronger than a cup of tea we have the answer, there is no need to keep up the pretence with polite alcohol measures, whether you fancy a pint of beer, wine or gin it is now possible with an added touch of elegance, all contained in this rather stylish stemmed pint glass, a definite upgrade on the humble pint glass.
Cult Classic Dad
Premium Butler Bag, £24.99 from Thumbs Up.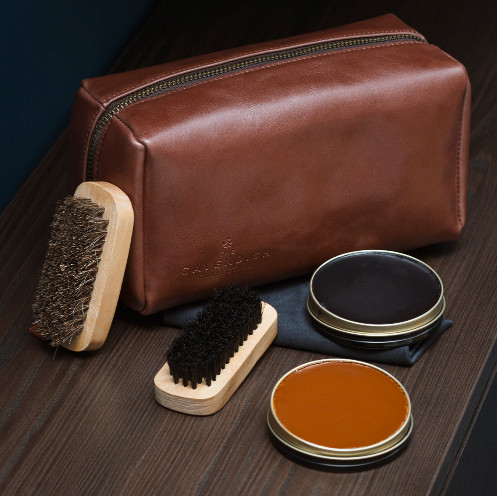 Give your shoes a shining with the Premium Butler Bag from Thumbs Up, your one stop shop for shoe cleaning. Measuring approx. 21 x 9.5 x 10.5cm there's room for all the essentials, all housed in this super stylish, tailor made leather bag. Including Horse Bristle Brush and Pig Bristle Brush helps scrub away any dirt particularly in those hard to reach places, meanwhile the Black Polish, Brown Polish and Cloth will have your shoes looking as good as new in no time!
Original Stormtrooper Gin Set, £49.99 from Thumbs Up.
Enjoy this dazzling twin pack of the finest gin, gloriously presented in these Star Wars inspired stormtrooper glass bottles from Thumbs Up. Superbly crafted by the award winning team at Bimber Distillery, each spirit is jam packed with specialist botanicals for a truly sensational flavour. Including a London Dry Gin, of juniper berries and peppery spices and a Sloe Gin where sweet meets sour. Give your bar cart the geeky little upgrade its been waiting for.
Premium Shaving Kit, £54.99 from Thumbs Up.
Transform the daily shaving ritual with the Premium Shaving Kit from Thumbs Up, traditional yet contemporary. Keeping yourself looking clean and fresh has never been so easy. With a comfortable, durable hand brush to apply shaving cream and a sharp and slick razor to trim back those bristles shaving becomes an activity of elegance and charm. The set also includes a handy stand for your brush and razor as well as a brush bowl. A fine bit of kit for any bathroom.
Original Stormtrooper Hip Flask, £14.99 from Thumbs Up.
Take a swig of the dark side and carry a slice of Original Stormtrooper in your jacket pocket with this super stylish hip flask from Thumbs Up. Based on the original Stormtrooper moulds from prop maker Andrew Ainsworth who created the original helmet's and armour for the first movie, the truly authentic design and attention to detail is faultless. Made of stainless steel this hip flask is quality through and through leaving enough space for 175ml of your favourite tipple.
Solid Cologne (Xavier), £14.99 from Solid Cologne UK.
For the man who takes great pride in his appearance Solid Cologne's Xavier offers a highly concentrated wax fragrance to be applied directly on to the skin. Of the highest quality Xavier cologne combines natural ingredients of Beeswax, Shea butter & Jojoba oil to help support, soften and protect the skin. Gently rub a small amount of the cologne between your fingers to allow the fragrance to warm to your natural body temperature, then glide across areas of the hands, wrists, ears and neck.
Original Stormtrooper Decanter, £24.99 from Thumbs Up.
Combining your love of alcohol and Star Wars, store liqueur, decant wine and serve beverages with this stylish, high quality Original Stormtrooper Decanter from Thumbs Up, just perfect for any Star Wars enthusiast! The galactic carafe crafted from high quality super flint glass holds up to 750ml of your tasty booze, topped with a cork seal you're sure to wow any dinner party guests. This amazing home accessory is as close as it is possible to get to the original film props.
Gadget Dad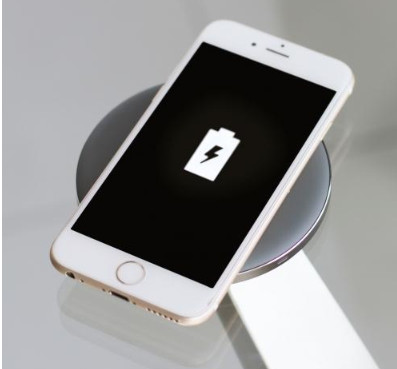 1) Base Wireless Charger, £19.99 from ThumbsUp.
Need battery in a hurry? This Base Wireless Charger from Thumbs Up will have your Smartphone refuelled up in no time at all. Stylish and slimline, Base suitably blends into your space, either at home or at work. Simply connect the wireless charger to a power source and place your phone on top of it, it couldn't be easier. Compatible with all smartphones that support Qi charging the Base Wireless Charger is designed for modern day living, injecting innovation into our power-hungry and hectic lifestyles.
2) AnySharp Twist, £9.99 from Amazon.
Make light work of even the bluntest kitchen knives with the AnySharp Twist. Comprising of a fresh new, modern look just like its name you can certainly admire the beautifully curved silhouette of the Twist. Whether you're slicing meat or dicing vegetables the AnySharp Twist even works it's magic on hardened steel and serrated knives. Using a PowerGrip suction cup ensures this sharpener can be securely attached to any smooth surface or worktop, choose from colours black, cream or red to complement your kitchen's aesthetic.
3) RC Wall Climbing Car, £19.99 from Thumbs Up.
Hold on to your hats and defy gravity with this off the rails R/C Wall Climbing Car from Thumbs Up. Taking the humble remote control car and giving it one almighty upgrade, using vacuum suction technology, this car can be used on any walls, windows and even the ceiling in one simple switch. So for boys who love there toys this zero gravity remote control car is not only cool but also endlessly fun. Turn your walls into a race track and don't forget to take a sharp turn around those surprise picture frames!
4) Wallet Ninja, £8.99 from Thumbs Up.
The ideal gadget for the everyday warrior, it's the Wallet Ninja from Thumbs Up to help you make your way through life's little mishaps with no trouble. Each of the 16 tools in this one nifty credit card sized gadget of 1.5mm four times heat treated steel will never rust or bend. To help you tackle life's little challenges on a daily basis, this pocket multi tool includes 3 screwdrivers; 6 hex head nuts & bolts; bottle, can & letter opener; box cutter; ruler, phone stand & peeler, the Wallet Ninja has it all so be sure it's always in easy reach.
5) Shot Mini Emergency Charger, (Android) £9.99 from ThumbsUp, (iPhone) £9.99 from ThumbsUp.
When that pesky 'low battery' symbol starts flashing and you're miles away from a plug socket, don't panic! While it may look small, don't underestimate it's powerful charging capabilities. Simply plug this wireless Shot Mini Emergency Charger from Thumbs Up directly into your iPhone or Android and let the 2000mAh battery work its magic. No unnecessary messy wires, it's super compact, lightweight, portable size ensures this Shot easily fits in your pocket or backpack for busy life on the go – it's a must have nifty little gadget.
NOMINATIONS FOR CLAS OHLSON
CELEBRITY DAD OF THE YEAR 2019 NOW OPEN
The public can nominate their favourite famous dads here:https://www.clasohlson.com/uk/c/celeb-dad-of-the-year
The nomination* window closes at midnight 28th April,
Previous winners include Gary Barlow, Tom Fletcher and LadBaby
London, 17th April 2019: Clas Ohlson Celebrity Dad of the Year has officially launched for 2019, and the British public are now able to nominate their favourite famous dads for the chance to take the crown this year.
2019 will mark the second year Clas Ohlson has sponsored Celebrity Dad of the Year, and the brand last month crowned its first Celebrity Mum Of The Year winner, Roxanne Hoyle.
Founded over 100 years ago by a father in Sweden, family life has always been at the heart of everything Clas Ohlson does and the homeware brand is calling for the public to nominate the dads in the spotlight that they think deserve the title of Celebrity Dad Of The Year.
All nominations made via the Clas Ohlson website will be counted to generate a shortlist of the nation's top celebrity dads. The public vote will then decide the winner, who will be crowned Clas Ohlson Celeb Dad of The Year 2019.
With many celebs becoming dads for the first time, or welcoming new babies into the family, this year is expected to see a host of candidates in the running for the coveted award. Previous winners include Gary Barlow, Peter Andre, Tom Fletcher and, most recently, LadBaby.
In order to give all celebrity dads the chance to be recognised, dads who have won the sought-after award in the past three years are unable to receive it in 2019.
Speaking about the partnership, Briony Samuel, UK Media Manager at Clas Ohlson said:
"After the overwhelming success of Celebrity Mum of the Year 2019, which saw Roxanne Hoyle crowned, we are so excited to now be honouring the celebrity dads who do such a brilliant job of balancing their busy careers alongside being doting parents.
"This award is intended to be a celebration of all parents, whether in the spotlight or not, who do incredible jobs of raising their children every day. Clas Ohlson was founded by a father in Sweden over 100 years ago, and it is the brand's mission to simplify life for families everywhere. Our vast range of homeware and hardware products are designed to do just this.
"Our partnership with Celebrity Dad of the Year reinforces our position as a family-favourite brand and our dedication to supporting the efforts of parents across the nation. It was so exciting to see fans rallying around their favourite dads last year; we can't wait to see who takes the crown this year!"
Time is ticking on the nomination window which closes at midnight on 28th April. The shortlist is expected to be revealed on the week of 13th May, with the winner announced before Father's Day.
Nominate your chosen Celeb Dad of the Year now athttps://www.clasohlson.com/uk/c/celeb-dad-of-the-year and get involved in the conversation on social media using the hashtag: #CDOTY2019 and by following Clas Ohlson on Instagram and Facebook.
Game On Dad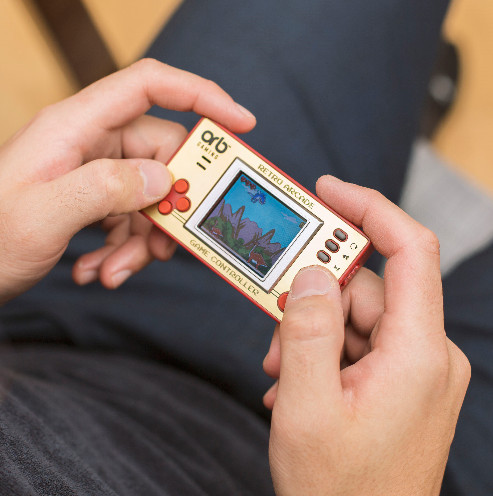 Retro Pocket Games, £14.99 from Thumbs Up.
Get your gaming fix wherever you go with the Retro Pocket Games from Thumbs Up. With its 1.8″ LCD screen and keyring whether your passing time on a long commute or need some light lunch entertainment the Retro Pocket Games fits seamlessly into your pocket for gaming on the go. With over 150 8-Bit miscellaneous games to choose from you'll be sure to find some of your old favourites.
Retro Console, £34.99 from Thumbs Up.
Ready to take on the challenge? Battle friends and family to a game on this totally throwback Retro Console from Orb Gaming. Adored by so many in the 80s this console is jam packed with over 274 16-bit games from a variety of shooting, arcade, puzzle and sports activities – it's nostalgic gaming at its finest that's for sure!
Plug and play your way back to the future with the Retro TV Games from Thumbs Up. Compact and ultra-portable this handheld controller looks and feels just like the gaming controllers of the 80s, yet it plugs straight into your modern TV. Get lost in endless hours of fun, playing a range of over 200 shooting, arcade, puzzle and sports based games.
Retro Gaming Mat, £29.99 from Thumbs Up.
Perfect for adults and children alike, get the whole family up and about with this Orb Gaming Retro Gaming Mat, for hours of endless play. Enjoy all 200 of the old school 8-bit games, brought bang up to date as it plugs seamlessly into the back of your TV – That's all the best bits from the 80s brought to you in the present day!
Retro Handheld Console, £17.99 from Thumbs Up.
Offering a miscellaneous collection of awesome games, the Retro Handheld Console from Thumbs Up makes the perfect solution to cure an ounce boredom, at home or on the go. From classic games like Tic Tac Toe and Connect Four to shooting the enemy and collecting coins, enjoy over 150 8-Bit games. Bringing all the best bits from 80s gaming to the now.

Let your Dad 'recharge' his batteries this Father's Day

For all those techy dads out there who want to stay connected, Royal Opera House shop has the perfect Father's Day gift
the Kreafunk toCharge Power Bank.
toCharge Power Bank Plum / Black – £50 – Royal Opera House shop – shop.roh.org.uk
Fitting neatly into the palm of your hand, with a capacity to fully charge your smartphone, tablets, MP3 players and other devices up to three times before running out of juice,
this sleek and super stylish charger is the one to have!
The Growing Wellness Holiday Demand for Health-Conscious Men

The 10th to the 16th of June marks both Men's Health Week and Father's Day, So whether you're travelling alone, looking for some peace and quiet, or if you've got a fitness boot-camp in mind, Health and Fitness Travel, the wellness holiday specialists has you covered.
What better time to take care of the men in your life, whether that's yourself, your partner or a family member. There's a common association drawn between wellness holidays and girly getaways but looking good and feeling great is not exclusive to women; taking a break from an overworked, stressful life is of incredible importance to men's health in the 21st Century!
The suicide rate for men in the UK is frighteningly high, as many men suffer in silence. These health retreats will have you hitting the waves, getting more mindful, sweating it out and fighting the sedentary lifestyle that comes with an office job. From pulse-raising boot camp fitness in Portugal to holistic weight loss in India, these healthy escapes are the perfect gift for men ready to make a positive change.
Paul Joseph, Founder of Health and Fitness Travel, says "Since 2010 we have seen a 42% increase in men booking wellness holidays. Men investing in their well-being and appearance is now so normal; many are living with extreme unprecedented stress due to growing work demands, and we have seen a growing interest from men towards self-care and health awareness. Most retreats and spas are gender neutral and cater equally to both sexes."
Wellness holidays aren't just for the ladies, so as one would take in their car for a MOT, visit a highly trained professional in an inviting environment and check in to check out. Discover 8 of the best wellness retreats for the health-conscious man:
For the Zen King: Kamalaya Basic Balance and Revitalise, Thailand
Counteract the stresses of contemporary life and prevent yourself from burning out at the tranquil sanctuary of Kamalaya set on the coast of Koh Samui. A series of wellness consultations help determine your individual health and wellness needs so that a programme can be tailored for maximum effect. Restorative, healing treatments and personal consultations in naturopathy, nutrition and stress management will help you to achieve a more balanced approach to life.
Health and Fitness Travel (0203 397 8891 healthandfitnesstravel.com) offers 7 nights at Kamalaya from £2,855pp or £3,235 for single occupancy. Price includes a wellness programme, full board and transfers.
For the Adventure Seeker: Paradis Plage Mindful Triathlon, Morocco
Set at the sun-spoiled coast of Agadir, this healthy retreat is for those seeking off-road excursions, surfing, yoga and competitive beach team sports. Its wide range of fitness activities makes it a perfect host where al fresco activities accompany a sensorial hammam, traditional steam treatments and Thai massages. After spending your wellness getaway at this sunny Moroccan paradise, you will feel revitalised and well-balanced.
Health and Fitness Travel (0203 397 8891 healthandfitnesstravel.com) offers 7 nights at Paradis Plage from £755pp or £1,080 for single occupancy. Price includes a wellness programme, breakfast and transfers.
For the Ocean Lover: BodyHoliday Fusion Fitness, St Lucia
For adventure, thrills, and relaxation all included in one revitalising experience, nothing can beat the luxury destination of BodyHoliday on this paradise island. With a wide range of sports holiday activities available, such as ocean kayaking, boxing and tennis, your experience will know no boundaries with expertly designed programmes to work towards your individual health and fitness goals, whilst having an epic social and evening scene.
Health and Fitness Travel (0203 397 8891 healthandfitnesstravel.com) offers 7 nights at BodyHoliday from £2,255pp or £2,360 for single occupancy. Price includes a wellness programme, is all-inclusive and transfers.
For the Island God: Como Shambalaya Rejuvenation, Bali
Reclaim your youth and positive attitude by combining healthy delicious cuisine, and beneficial rejuvenating treatments on the infamous tropical island. Come home with practical and wise knowledge, tools and recipes from the on-site nutritionist team, after in-depth analysis of food intolerances and areas of weakness, and finally get on track towards your health and fitness goals.
Health and Fitness Travel (0203 397 8891 healthandfitnesstravel.com) offers 7 nights at Como Shambalaya from £3,920pp or £5,445 for single occupancy. Price includes a wellness programme, full-board and transfers.
For the Peaceful Warrior: Atmantan Fusion Fitness, India
With a plethora of fitness activities and Ayurvedic spa treatments, feel transformed and educated in this natural haven, nestled within the stunning Sahyadri mountains.
The certified wellness experts will help you learn how to nourish your mind and body with nutritional advice, functional fitness exercises and harmonising massages to ensure a holistic lifestyle overhaul on your well-being.
Health and Fitness Travel (0203 397 8891 healthandfitnesstravel.com) offers 7 nights at Atmantan from £2,770pp or £3,695 for single occupancy. Price includes a wellness programme, full-board and transfers.
For the Luxury Jetsetter: SHA Wellness Clinic Anti-stress, Spain
Don't suffer in silence – chronic stress symptoms are vast, and the fast pace of modern living and inappropriate eating habits are major causes for increased physical and emotional stress. Check in with the experts at this progressive medi-spa and receive a highly personalised plan to reduce stress and improve your well-being. You will leave with the knowledge of how to manage stress, sleep and improve your well-being.
Health and Fitness Travel (0203 397 8891 healthandfitnesstravel.com) offers 7 nights at SHA from £4,250pp or £5,080 for single occupancy. Price includes a wellness programme, full-board and transfers.
For the Guilt-free Foodie: The Westin Resort Costa Navarino Fusion Fitness, Greece
With a city's worth of restaurant choice available and personalised programmes best designed to suit your needs, achieve your health and fitness goals with cardiovascular fitness, muscle toning and weight-loss, all chosen to re-energise your body and boost your metabolism. Aside from your own crafted programme choose from TRX suspension training, yoga, meditation and spa treatments to complement your stay.
Health and Fitness Travel (0203 397 8891 healthandfitnesstravel.com) offers 7 nights at The Westin from £1,115pp or £1,665 for single occupancy. Price includes a wellness programme, breakfast and transfers.
For the Brave Enthusiast: Longevity Cegonha Country Club Bootcamp, Portugal
With up-to 8 workouts per day, this is the place to shape up and sustain it! An energising Bootcamp holiday set in the sunny Algarve where pulse-raising circuit training, TRX camps and power-hiking will give you the drive, motivation and strength to get body confident. Healthy cuisine complements the rigorous training schedule, while detox and weight loss treatments are sure to boost results.
Health and Fitness Travel (0203 397 8891 healthandfitnesstravel.com) offers 7 nights at Longevity Cegonha Country Club from £1,910pp or £2,150 for single occupancy. Price includes a wellness programme, full board and transfers
For advice, guidance and booking visit www.healthandfitnesstravel.com or call 0203 397 8891.
Help Celebrate Father's Day with a Gift from Paxton & Whitfield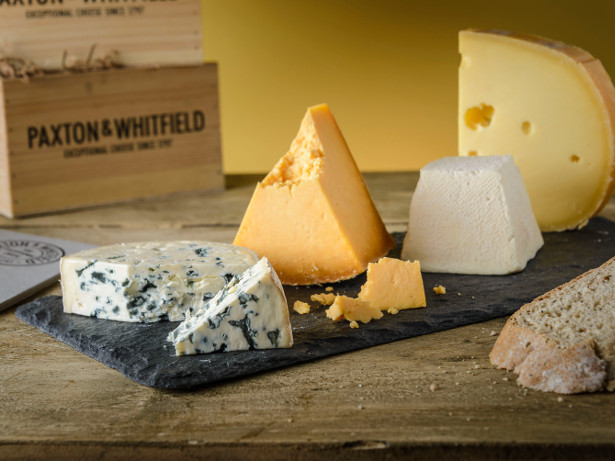 Sunday 16th June is Father's Day this year, so if you're looking for some gift ideas to help your Dad celebrate, then look no further than the UK's oldest artisan cheesemonger Paxton & Whitfield. There is a superb range of cheese, fine foods, accessories and experiences. They include the Truly Great cheese collection, a membership to Paxton's Monthly Cheese Society and a place on the Academy of Cheese Level One course. With all these on offer, you're bound to find something your Dad will like.
All the items are available from Paxton & Whitfield's four shops in Jermyn Street -Piccadilly, Cale Street – Chelsea Green, Bath and Stratford upon Avon, as well as online at paxtonandwhitfield.co.uk.
Cut Cheese Collections and Cheese Hampers:
Truly Great (£42.00/1.1kg) A tempting selection of five cheeses designed to make a truly great cheeseboard for a truly great Dad. Presented in a gift box the five cheeses are from England and France. They have been chosen for their consistent quality and taste. It contains: Stilton PDO; Westcombe Cheddar PDO; Berkswell; Camembert de Normandie PDO; and Selles Sur Cher PDO.
The No. 93 Hamper (£70.00) Named after Paxton's iconic Jermyn Street address, a celebration of some of the best products to bear the Paxton & Whitfield brand, including several Great Taste Award winners, presented in a cream and grey branded gift box. It contains: NEW Finest English Stilton Jar PDO* (250g), Multiseed & Cracked Black Pepper Cracker Bakes (100g), Pickled Onions (454g), No 93 Ale Chutney (198g), Damson Fruit Cheese (120g), Original Oaties (150g) and Paxton's 10 Year Old Tawny Port (50cl).
The Piccadilly (£100) A selection of five of Paxton & Whitfield's own cheeses accompanied by a sumptuous range of accompanying preserves, biscuits and sweet treats, presented in a traditional wooden hamper box. The Wooden Box contains: Cheddar Pounder PDO* (550g); Stilton Jar PDO* (250g); Camembert de Normandie PDO* (250g), Dorset Goat (200g); Smoked Ceodre (200g); Cheddar & Mustard Cheese Squares (85g); Original Crackers (100g); Apricot Cracker Bakes (100g); Apple & Chilli Jelly (113g); Sloe, Fig & Almond Fruit Slice (100g); and Caramelised Onion Chutney (227g).
The Mayfair (£500.00) Blow the budget for Dad with this quintessential collection of exceptional cheese, fine food, wine and tasteful accessories, part presented in a Paxton & Whitfield wooden hamper. It contains: Baby Stilton PDO* (2.3kg), Waterloo (800g), Cheddar Truckle PDO* (1.8kg), Baked Fig Ball (250g), Classic Shredded Pork (110g), Smoked Salmon (250g), Smoked Wiltshire Ham (1.2kg), Orange Segments in Dark Chocolate (150g), Sloe, Fig & Almond Slice (100g), Biscuits for Cheese (250g), Shropshire Blue & Onion Cheese Squares (85g), Really Proper Piccalilli (198g), Caramelised Onion Chutney (227g), Olive Wood Platter, 3 Piece Knife Set, Paxton's grey Eco Bag with leather handles, Monbazillac (50cl), Champagne Grand Cru (75cl) and Vintage Port (75cl).
Accessories:
Paxton & Whitfield Hatchet Knife (£15.000 each) By popular demand this new cheese knife has been developed from the Paxton Pro 3 Piece knife set. This individual knife has a hatchet shaped blade which makes it ideal for cutting harder cheeses that might require a little more pressure when cutting. The extra height of the hatchet knife also makes it easier to cut cheese with more depth. A great gift to help Dad to tuck into his Cheddar and Stilton with.
Paxton & Whitfield's Cheese & Wine Sommelier Set (two piece set including Soft Cheese Knife and Sommelier Corkscrew – £40.00) This premium set is made from high quality fully forged steel with the soft cheese knife blade branded with the company name. Both feature a riveted handle made from Pakka Wood. The set is presented in an elegant gift box and the box's lid is branded in gold with the house logo. An elegant gift for Dad on Father's Day.
Cheese experiences:
Paxton & Whitfield's Cheese Society (Bronze Membership – £105.00 for three months) If your Dad enjoys his cheese and wants to find out more about them then this monthly cheese delivery is a must. As a member, he will receive four carefully selected cheeses in peak condition, chosen for the season. The selection is sent by overnight courier leaving on the second Wednesday of each month to arrive on the Thursday.
Academy of Cheese – Level One Course Paxton & Whitfield's Jermyn Street flagship shop run the Academy of Cheese's Level One Course. It is aimed at consumers and is a real treat for Dads who love their cheese. Run as a one-day course by the shop's experienced team, the cost is £195 per person and current dates for 2019 are 21st June and 24th July. The Level One Course introduces cheese lovers to the Academy's Structured Approach to Tasting Cheese and Make Post Make model. During the day attendees taste and learn about the story and history of approximately 10 different cheeses in detail, using the Academy's specially developed tasting wheels and tasting sheet. In addition to tasting they are introduced to the history of cheese production, a thorough understanding of how cheese is made, how cheese is matured – its affinage and grading, how to present and serve cheese, and how to talk about cheese.
PDO – Protected Designation of Origin, for products that are produced, processed and prepared within a particular geographical area, and with features and characteristics that must be due to that area.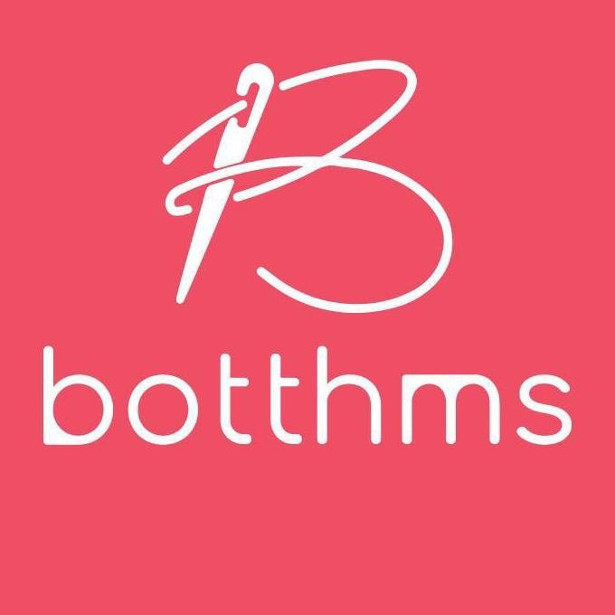 Namibian Beer and Bothma Aiming to Sock it to The Rhino Poachers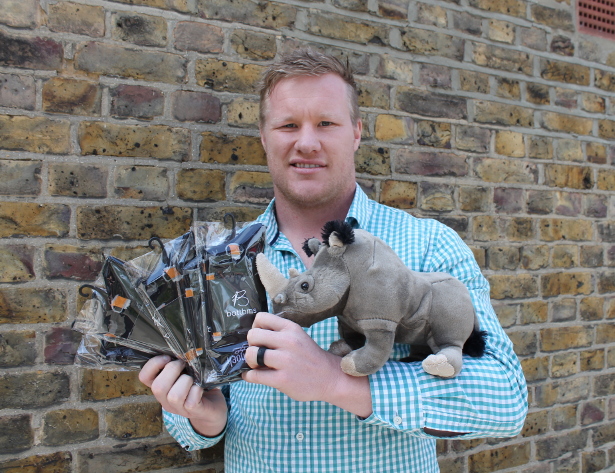 FACEBOOK | TWITTER | INSTAGRAM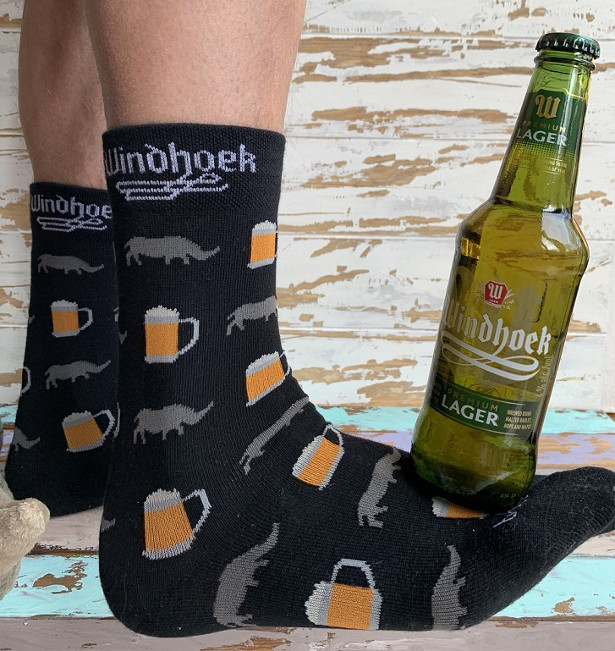 Namibian Rugby captain Renaldo Bothma, who currently plays for Harlequins, has teamed up with Windhoek Lager to raise money in aid of Save the Rhino International through the sale of limited-edition pairs of socks.
As part of the collaboration, Renaldo's fashion company botthms has designed and produced 1,000 pairs of exclusive rhino and beer socks, which are now on sale for £8.99 on his website – www.botthms.com/rhinos/
50% of the profits from the sale of each pair of socks will be donated in aid of Windhoek Lager's campaign to raise at least £5,000 for Save the Rhino. For details visit – https://uk.virginmoneygiving.com/RenaldoBothma
Renaldo Bothma commented:
"Like most Namibians, I have a huge respect for our country and wildlife and I'm passionate about ensuring we conserve it for future generations. The rhino story is heart-wrenching so I'm delighted to be able to team up with the iconic beer of Namibia to raise awareness in the UK of the plight of rhinos and generate some money in aid of a fantastic charity."
The Windhoek Lager campaign has already raised over £3,700 through a wide range of fundraising activities in the UK. This included a Windhoek team member running the Hackney Half marathon in full rhino suit, a charity Pig Racing night at the award-winning Pig & Whistle pub in Wandsworth and a series of charity live music nights at Brighton Rocks bar.
Three more Windhoek warriors will be completing charity runs in April and May but it is hoped all 1,000 pairs of the limited-edition socks can be sold, which alone would generate £3,000.
Windhoek Lager Export Manager Antonio Simoes said:
"We can't thank Renaldo enough for agreeing to support our fundraising campaign for Save the Rhino International. He's a hard-working, passionate, inspirational and no nonsense young man on and off the rugby pitch so it's a privilege to have him on our side as we aim for a common goal – socking it to the poachers!"
For further information on Windhoek Lager's campaign in aid of Save The Rhino International and this latest charity initiative visit: http://uk.virginmoneygiving.com/fund/WindhoekBeerUK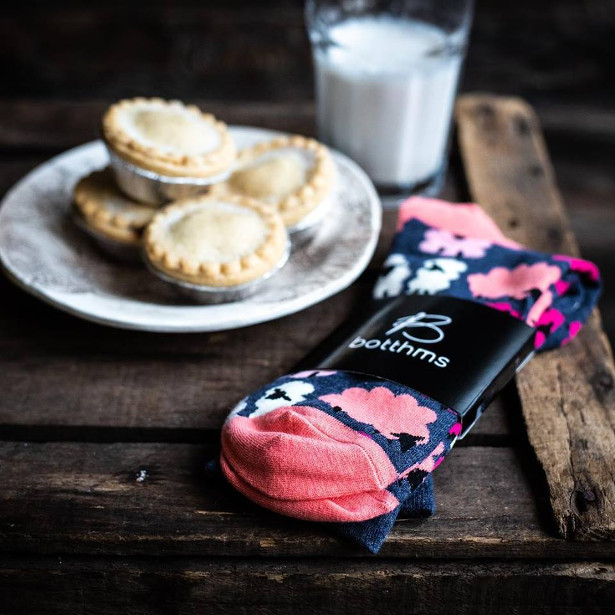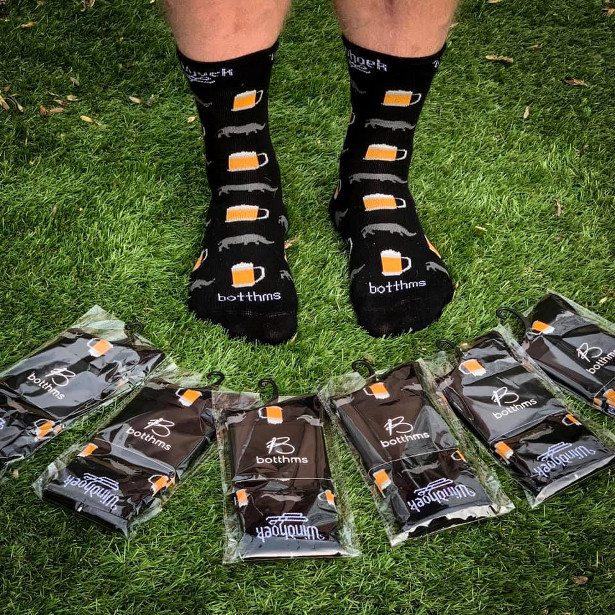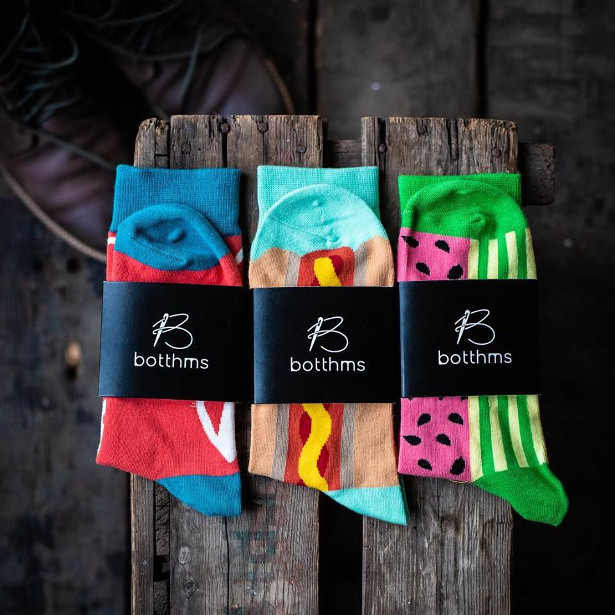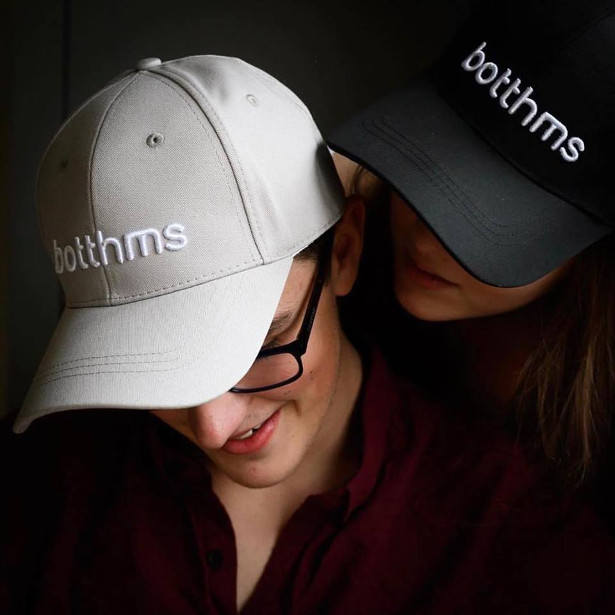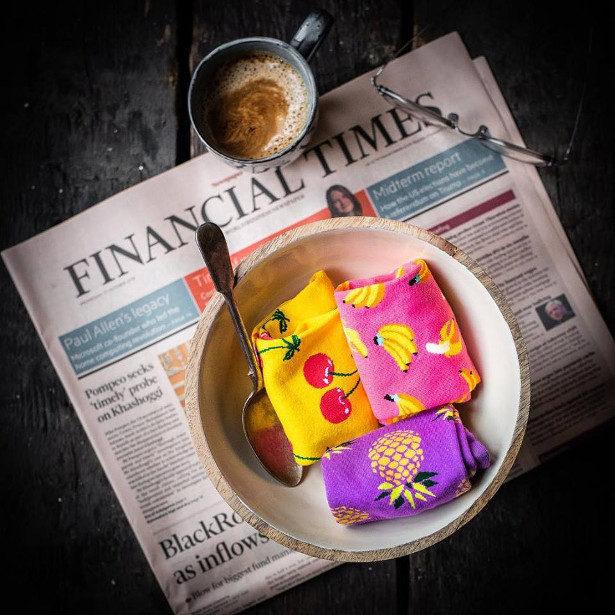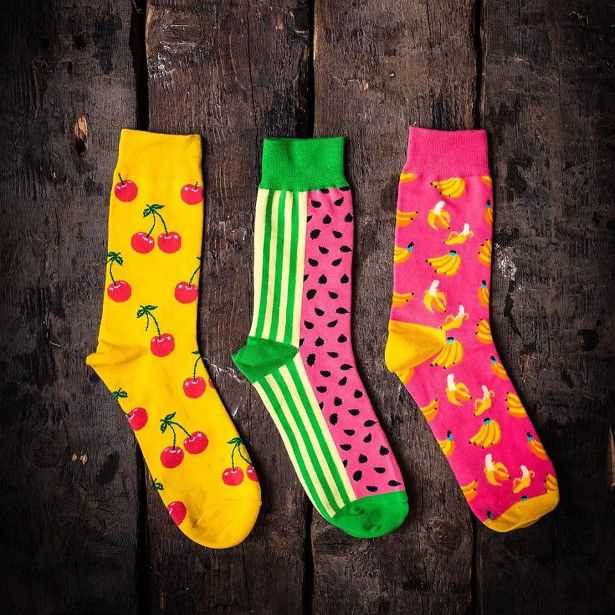 Make Dad spit out his chip butty this Father's Day with Love Layla's hilarious designs!… and let him know his presence is appreciated! >> www.lovelayladesigns.co.uk
FACEBOOK | INSTAGRAM | TWITTER
Love Layla Designs put a fresh twist on traditional Father's Day cards, wrapping paper and gifts, with designs that are original, hilarious and often very inappropriate!
The brand has a hilarious range of rude, daring and inclusive cards to give to whoever is filling the role of 'Dad', providing recognition without actually having to say "I Love You!".
Pull out Game Weak, £3.75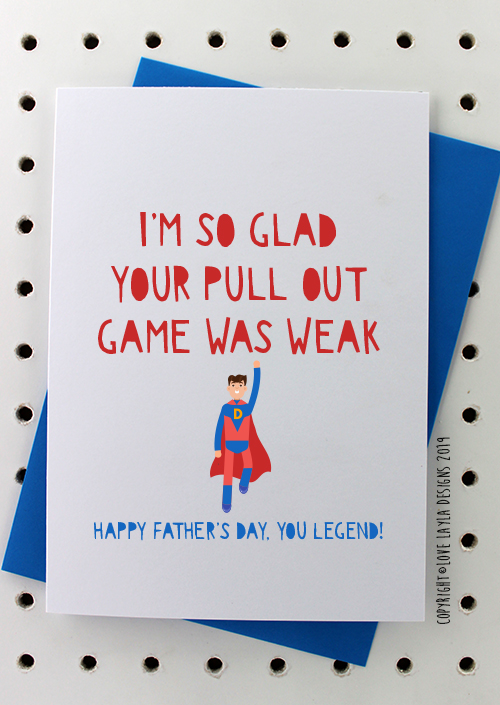 If I got Kidnapped, £3.75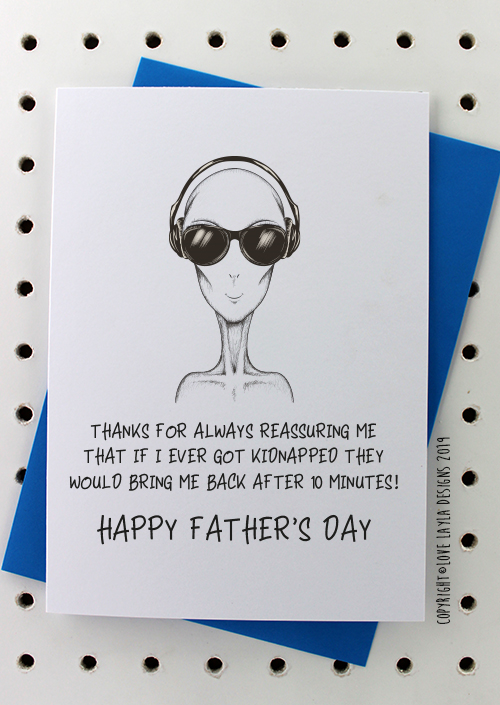 Stepdad, £3.75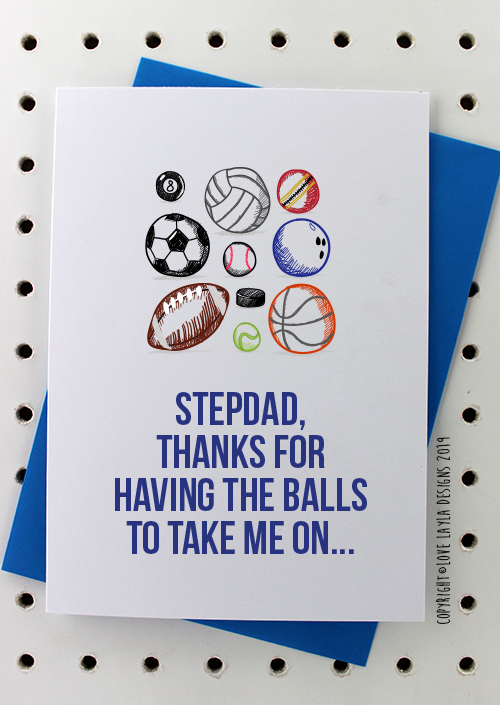 Happy Father's Day Mum, £3.75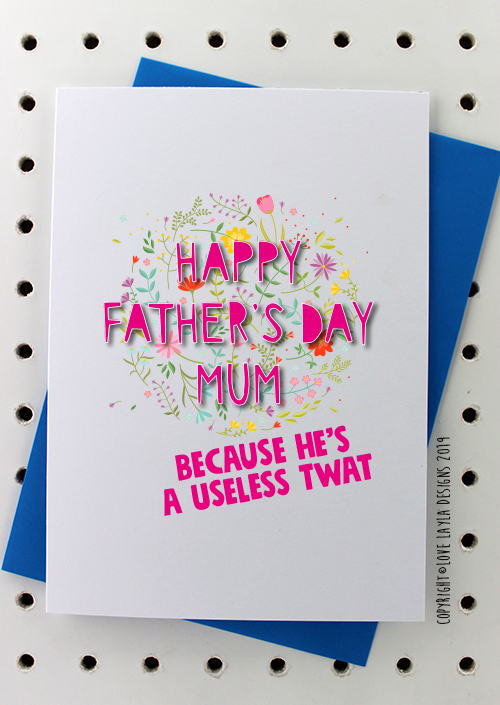 Thanks for not Wasting Me, £3.75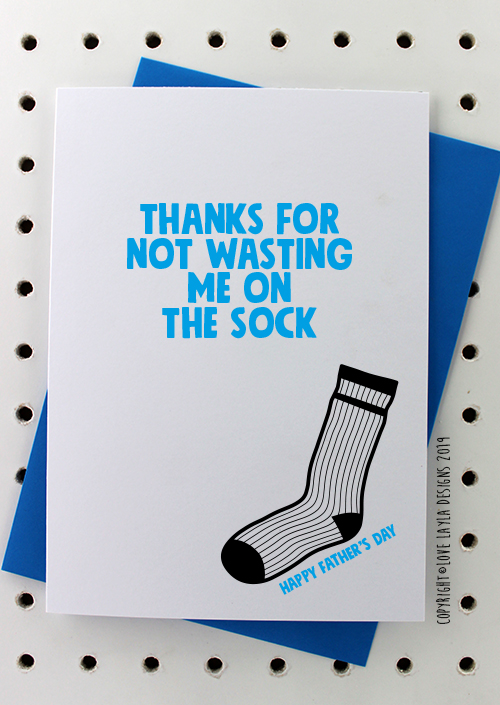 Who Would Have Thought, £2.75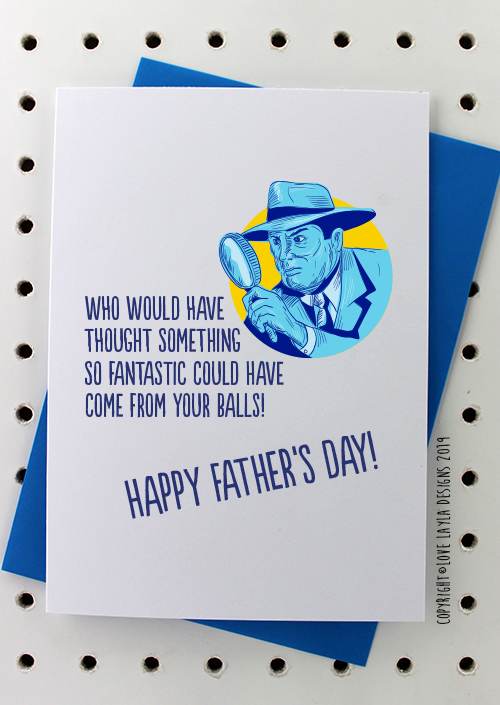 To The Man, £3.75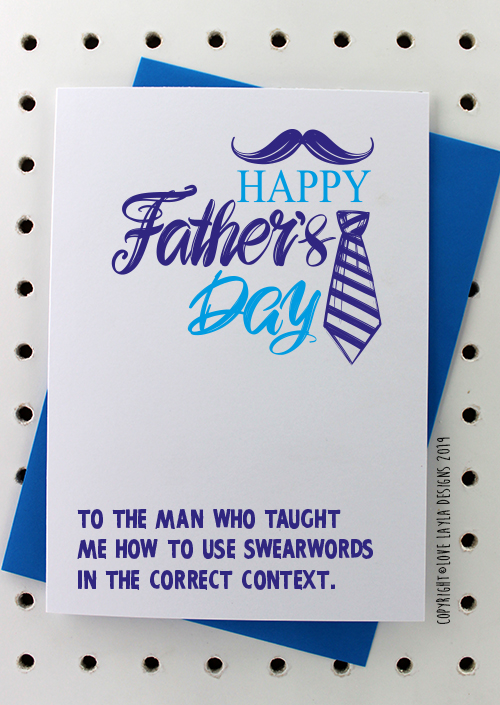 Granpa, £3.75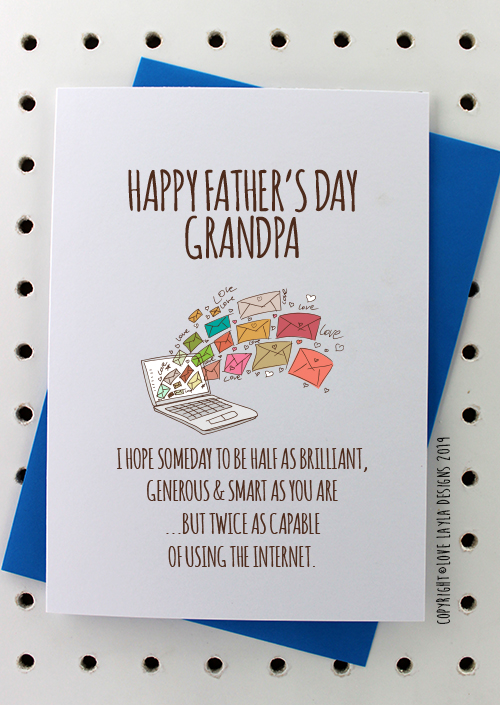 More Father's Day goodies can be found on site at :- www.lovelayladesigns.co.uk
About Love Layla
Love Layla designs, prints and produces cards that are realistic, hilarious and not full of bullshit. With matching badges, balloons, wrapping paper and wine labels, they create a full set of banter giving gifts.
Behind the business is a team of 5 family members. Stacey started the business as a small Graphic Design boutique after being made redundant from her previous employment as she started maternity leave back in October 2014. After creating and designing 11 designs for Valentine's Day back in January 2015, the business grew rapidly through social media word of mouth and family and friends started to step in to help through the busy time.
Husband Jay and best friend Vikki stepped in and helped to grow the business to where it stands today. All of the card designs and quotes are created in-house through bouncing ideas off each other and printed with an industry leading printer.
The business is named after Stacey & Jay's now 4 year old daughter, Layla. The reason the business was started and the reason it continues to thrive today. Purchasing a Love Layla product will not leave you disappointed.
The 5-star Sky Villa Boutique Hotel of the Cape Summer Villa Collection situated on a hilltop in Barons View Estate, Plettenberg Bay, offers an uninterrupted 360-degree view of the Keurbooms River, Indian Ocean and the Tsitsikamma and Langkloof Mountains and is just five minutes away from the town and Plettenberg Bay Beach.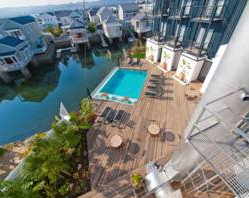 This luxurious boutique hotel offers the ultimate escape with its warm hospitality, cutting-edge design, light-filled interiors, contemporary colours, soft furnishings and lush indigenous gardens. Accommodation comprises 14 luxury rooms tastefully decorated, well-appointed with luxury amenities and all with their own private terrace. The restaurant, which is open to the public, offers seasonal menus and caters for breakfast, lunch and dinner. Adding an element of quality and freshness is the use of hotel-grown herbs and vegetables to all meals that will please the most discerning of palates. The hotel boasts a fully equipped gym, plunge pool, bar, Sky Bar (operational during select periods), a fully stocked Wine Cellar, a Snooker Room, state of the art Conference facilities, and also caters for weddings with three venue options. The Sky Villa Boutique Hotel is conveniently located within easy reach of many tourist attractions and the Plettenberg Bay Airport.
Contact:
Tel: +27 87 550 2967 / 082 767 3393
Email: info@skyvilla.co.za
www.skyvilla.co.za
Instagram and FB: @skyvillaplett
MAKE DAD HAPPY WITH THE GIFT OF CHOICE THIS FATHER'S DAY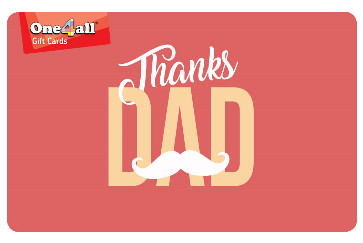 The One4all Gift Card can be spent in over 55,000 retailers nationwide and online
It can be personalised online and loaded with anything from £10 – £400
Simple to purchase – either online or from Post Offices nationwide
Finding the best way to treat dad on Father's Day can be tricky, but it's important to choose a gift which says a special thanks for all that he does.
Don't stress this year – instead of searching endlessly, let dad take things into his own hands, with a gift which allows him to choose something he really wants?
The One4all Gift Card is the perfect choice – it can be spent in over 55,000 stores nationwide, including high-street favourites such as John Lewis, Marks and Spencer, Argos, Curry's, B&Q, Burton, and many more.
It can be loaded with anything from £10 to £400, so whether you go it alone or club together with siblings, it's a great gift that is suitable for all budgets.
Dad will be inundated with choice, whether he is looking for fashionwear, home accessories, the latest technology or even an experience day to remember.
For dads who love keeping on trend with their style or simply want to update their wardrobe, they can spend their gift card in fashion favourites, such as Topman, Burton and Foot Locker, as well as in department stores such as John Lewis and House of Fraser.
It might be that gadget-loving fathers are wanting to upgrade their devices, and what better place to get the latest tech than exploring the products at Currys, PC World, and Argos.
For those who love sports and fitness, dads can use their gift card to stock up on the latest sporting gear and accessories from stores including American Golf, Halfords, Go Outdoors, Cycle Republic and My Protein.
If dad is the ultimate thrill seeker, he can use the One4all Gift Card to book the ultimate experience day, whether that be a supercar track experience booked with Red Letter Days or a bungee jump booked through Virgin Experience Days. Alternatively, for dads who love to wine and dine, they can use their gift card in a range of delicious eateries and bars such as Pizza Express, Wagamama, All Bar One and many more.
One4all are offering an exclusive Father's Day design which can be purchased either at www.one4all.com or at Post Offices nationwide – perfect for last-minute shoppers.
One4all Gift Cards that are purchased online can even be personalised with a thoughtful message or favourite family photograph, for that extra special touch.
For the 'cool dad'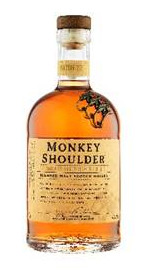 Monkey Shoulder is the perfect gift for the playful, outgoing dad. The UK's top trending whisky (as featured in Drinks International 2019 Annual Brands Report) possesses a cheeky disregard for tradition and, with its 'made for mixing' ethos, is committed to unconventional cocktails – like the Ginger Monkey or the Lazy Old Fashioned. Combining three uniquely different Speyside single malts, this whisky is expertly blended and then married together, creating a versatile and mixable Scotch for a new generation of drinkers.
Monkey Shoulder has a RRP of £27, available at Asda, Sainsbury's, Tesco and Waitrose.
NOW YOU CAN HAVE A PERFECT Father's Day gift! Want to take the guess work out of getting juicy, succulent, cooked to perfection meat from your BBQ?The world's first truly wireless meat thermometer, the MEATER+ is here to help.www.ukstore.meater.com
Want to take the guess work out of getting juicy, succulent, cooked to perfection meat from your BBQ?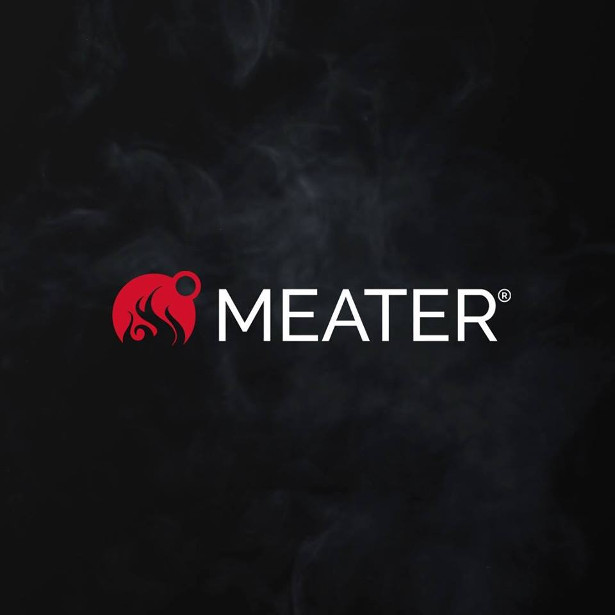 The world's first truly wireless meat thermometer, the MEATER+ is here to help.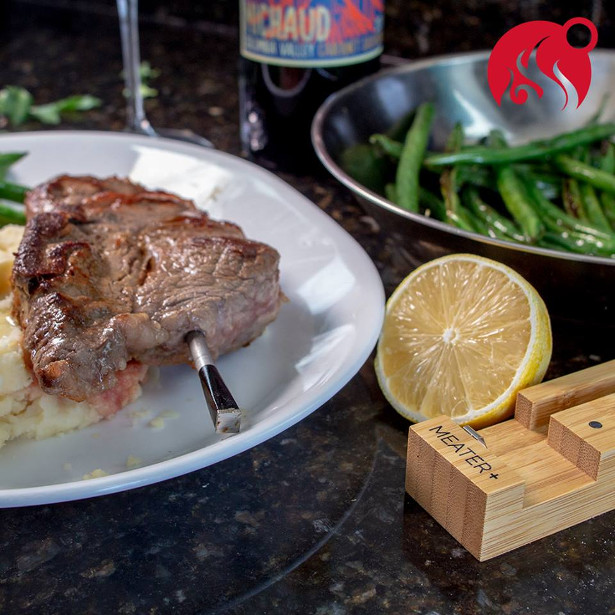 FACEBOOK | INSTAGRAM | YOUTUBE | TWITTER
BBQ season is upon us and we all desire delicious, perfectly cooked meat when entertaining, so why not get help? Take the guess work out of 'getting it right' and use MEATER+ to wow your meat loving guests.
MEATER+ is a simple to setup, simple to use, no wires, no fuss meat thermometer with a smart guided cook system which will ensure tasty, succulent and satisfying results every time.
Be social – this handy cooking tool not only gives you the juicy results you are after, it allows you to step away from the BBQ to go and catch up with your guests, get a well-deserved beer, or to relax in the sun – just connect your MEATER+ to any smartphone or tablet and using a patented technology, MEATER+ provides estimated cooking times, monitors your meat whilst cooking, sends alerts to your device, and lets you know when your meat is cooked to perfection, and ready to enjoy.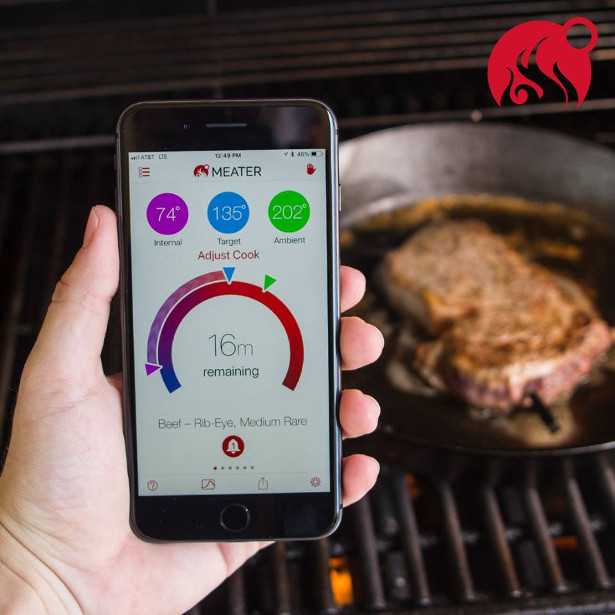 Save money – meat is expensive, so whether you are cooking beef, fish, lamb or pork, allow the MEATER+ to use its dual sensors to monitor the BBQ temperature making sure you never burn and waste your meat again.
Be Safe – Eating undercooked meat is one of the most common causes of food poisoning in the UK. Using a meat thermometer can help take away this risk and ensure that your meat is not only the tastiest it can be but is perfectly safe to eat too.
Whether you are BBQing for yourself, for colleagues, friends or for family, let the MEATER+ help you achieve tasty, succulent, safe results each and every time!
Available to purchase from MEATER, price at £99.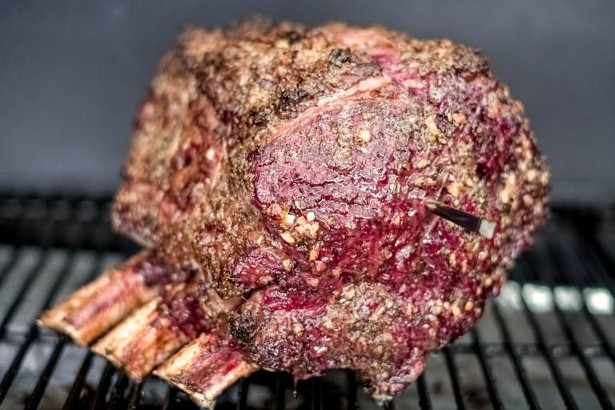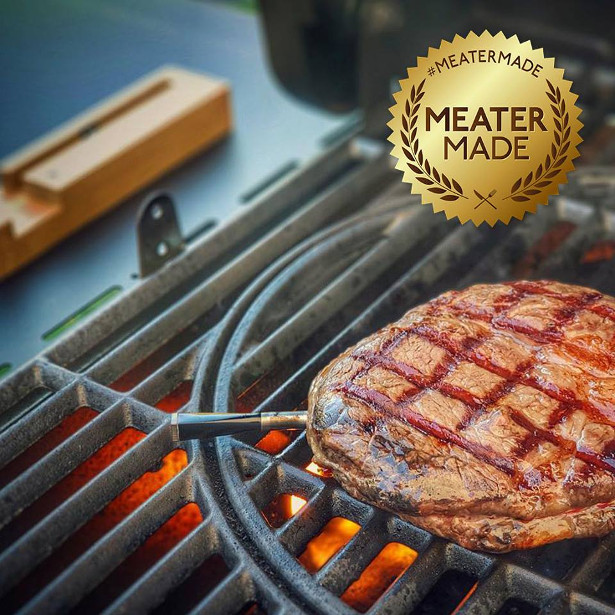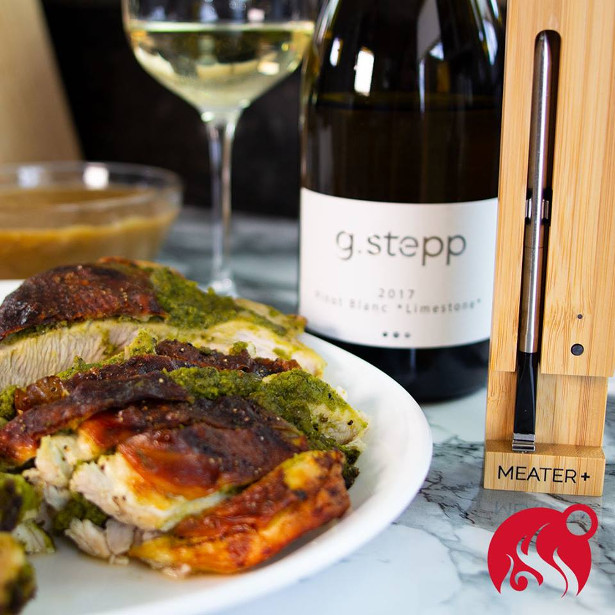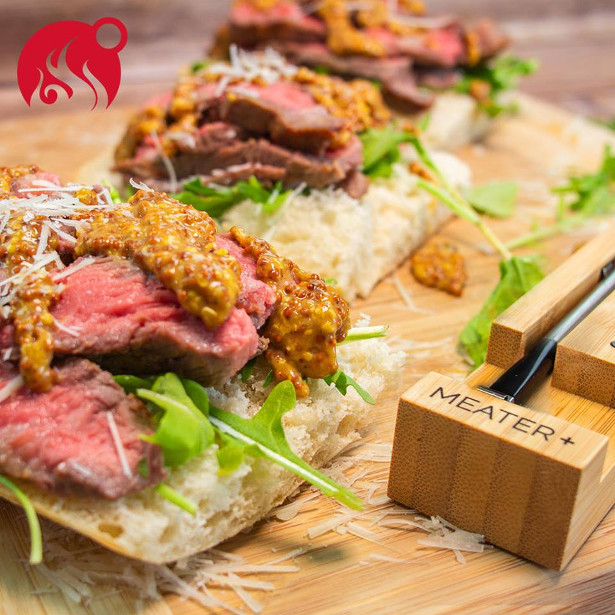 17th May is Submarine Day – celebrate the first submarine launch with a Dark & Stormy cocktail from Spytail Ginger Rum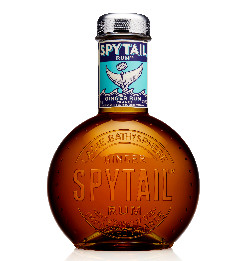 Raise a glass of Spytail Ginger Rum and celebrate the anniversary of the first successful submarine that could be submerged for any considerable distance. The Irish inventor John Philip Howard designed Holland 1V which combined electric and gas engines and was the first submarine to be formally commissioned by the US Navy. Launched on 17 May 1897 in New Jersey it was christened USS Holland.
Spytail is synonymous with submarines and underwater exploration as it's name was discovered by the distillers stamped on an early engineering drawing for a submarine in the local maritime archive. They also discovered that, while submarines wailed along the bottom of the Charente River, ships laden with rum and ginger followed the same route from the Caribbean.
Spytail is a blend of aged Caribbean rums, blended and bottled at a small distillery by La Compagnie Bathysphere in the Cognac Region of France. Bottled in eye-catching glass ware it celebrates the intrigue and mystery surrounding French underwater exploration.
Celebrate this day with a Spytail Dark & Stormy which blends Spytail Ginger Rum with ginger beer served over ice and garnished with a slice of lime juice.
RRP £28.00 for 70 cl ABV 40% Stockists www.amazon.co.uk www.amazon.co.uk/Spytail-17875-Ginger-Rum/dp/B01MYDM0EQ/ref=sr_1_1_a_it?ie=UTF8&qid=1552990149&sr=8-1&keywords=spytail+ginger+rum
facebook.com/spytail @spytailrum www.spytailrum.com
ZIP NOW LONDON IS BACK AND BIGGER THAN EVER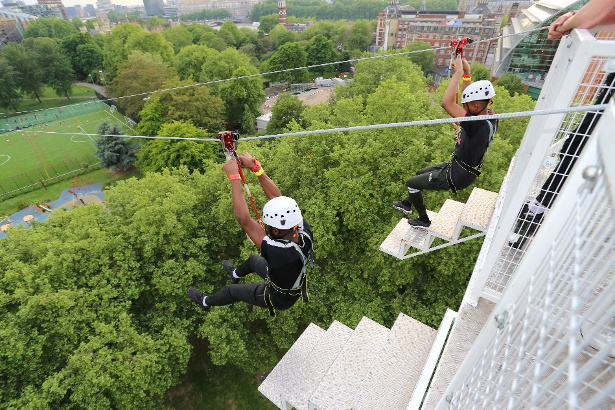 Zip Now London, the biggest and fastest city centre zip wire is returning to the Southbank for its third summer season, opening to the public on the 12th June 2019.
To mark its return, Zip Now London is offering early bird tickets for £27 to this exciting central London activity, which is suitable for friends, families, birthday parties and group events.
Just a few minutes from the London Eye and located in Archbishop's Park, Zip Now London will be bigger than ever with a new fourth parallel line, meaning even more people can experience the thrill of flying at speeds of up to 50kph across the London skyline in pairs, trios or groups of four.
Over 75,000 customers have ridden the zip wire and once again riders will launch from a 35-metre high tower, travelling 225 metres with a stunning backdrop including the London Eye, Houses of Parliament, Big Ben, the Gherkin, Lambeth Palace and The Shard.
Riders will also be able to complete their flight in true adventure-junkie style with the option to add on a free-fall Mega Drop.
Barry Shaverin, Zip Now CEO said: "Zip Now London is back and better than ever offering a huge rush of adrenaline without needing to leave zone one. This year, we've added a fourth line to meet the huge customer demand for people to fly in groups with their friends, families and colleagues."
Zip Now London will be open daily from 12th June until 15th September 2019 with the following opening hours:
Monday to Friday 11.30 to 19.30
Saturday 9.00 to 19.30
Sunday 9.00 to 17.00
To book now visit – www.zip-now.co/london2019
Zip Now London offers complimentary rides for carers, guides and mobility or sight assistants and specific time slots can be ring-fenced for exclusive use of those who may require more time to complete the experience. This can include people with learning disabilities, autism, and both hearing and sight impediments.
Zip Now welcomes riders from eight years old. Riders must be more than 1.2m (3ft 11in) tall, less than 2.1m (6ft 11in) tall and weigh no more than 120 kg.
2018 Fast Facts:
Zip Now London has welcomed 75,000 customers, which means riders:
Travelled along the wires for 6012 miles in total – almost the same distance from London to Sydney.
Climbed the launch tower 75,000 times equalling 2,625,000 metres – the same as climbing Everest 296 times!
Jumped 78,000 metres from the Mega Drop free fall – the height of 251 Shards.
For more information on Zip Now, visit: www.zip-now.co
Donald Russell NEW selection box, the perfect Father's Day meal
Selection box includes: Dry Aged Fillet & Pavé Rump Sharing Box
Serves: 4
Price: £31.50
Available from Monday 13th May from www.donaldrussell.com
Limited edition butterscotch syrup
Coffee syrup brand Monin has just launched a limited edition butterscotch syrup in Sainsburys.
RRP: £3.00
(Iced latte, espresso martini etc.)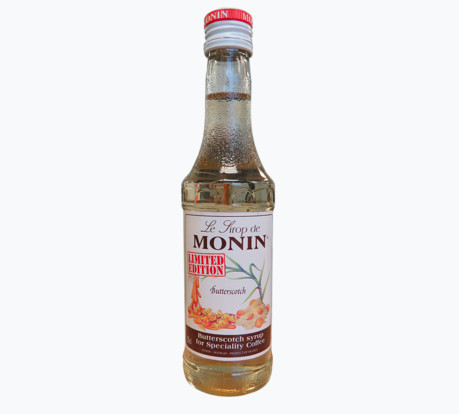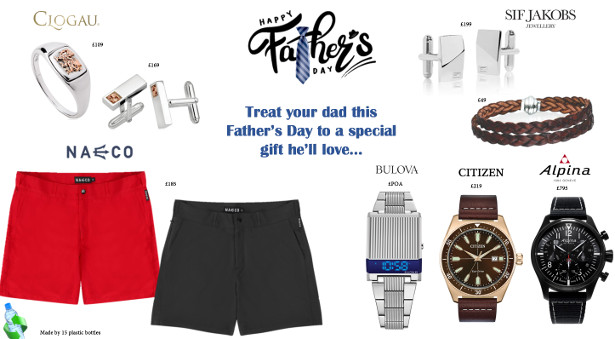 Best of British Beer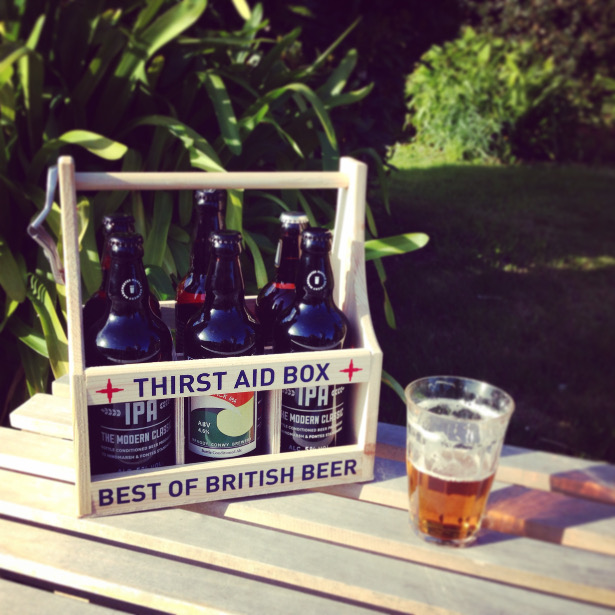 Specialist retailers of quality beers from this country's best independent breweries. Going for 8 years now and all about gifting. Their products range from a 4 bottle craft gift pack
www.bestofbritishbeer.co.uk/beer-gifts/fourbottle-craft-beer-gift-pack.html
to their Beer for a Year club
www.bestofbritishbeer.co.uk/monthly-beer-club.html
They find the smaller gifts around the £20 mark are really popular at Father's Day
INTRODUCING THE PERFECT GIFT FOR FATHER'S DAY BULLET & BONE IS A NEW CONCEPT IN SPORTS SKINCARE FOR ACTIVE MEN SEEKING A COMPETITIVE EDGE.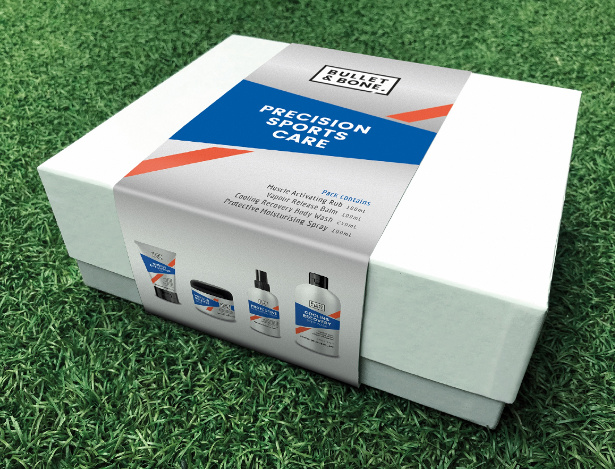 FACEBOOK | TWITTER | INSTAGRAM
This is the perfect gift for any father with an interest in sport or physical activity, regardless of their skill level. The skincare range has been carefully designed to enhance preparation, performance and recovery when active, while simultaneously soothing the skin, through unique combinations of
natural ingredients. The revolutionary products are a great way to treat your dad this Father's Day. Developed, tested and manufactured at state-of-the-art facilities in the UK by a team of experts with over 40 years' experience, this male grooming 'equipment' harnesses the natural efficacy of
ingredients such as Siberian ginseng, geranium and taurine. All products get off the starting block with a trio of active ingredients, unique in combination to Bullet & Bone, in maca extract: offering multi-functional properties that help boost performance, endurance and recovery (while also
performing a barrier function for the skin); magnesium: which aids energy production and muscle rehabilitation and jasmine, to aid alertness and concentration. Further components in the ranges are tailored and engineered to assist with those all-important marginal gains in the gym and maximise performance in competitive sport.
Harnessing active, performance power ingredients, as nature intended, for the face and body,
choose from:
Bullet & Bone Muscle Activating Rub will give muscles and joints an instant kick-start using rapidly absorbed, warming and stimulating ginger, black pepper and willow bark.
Bullet & Bone Vapour Release Balm is the first of its kind to perform functionally and be pleasurable to apply and wear on the skin. The soft wax opens the airwaves with menthol and eucalyptus extracts while jasmine, lemon and coffee beans enhance concentration, alertness and stamina.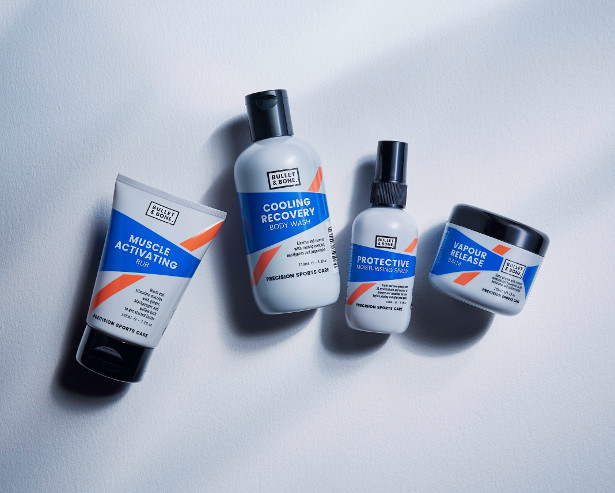 Bullet & Bone Protective Moisturising Spray channels the efficacy of 11 essential oils in a light weight, non-greasy formula that provides protection from the elements and can be reapplied before, during and after being active. It's also lightly fragranced with fresh aloe vera and jasmine to aid
concentration and focus.
After a workout, the Bullet & Bone Cooling Recovery Body Wash will aid cooling down and muscle recovery. Magnesium Sulphate (Epsom salts) aids muscle recovery while menthol, eucalyptus and peppermint alongside essential oils pack a punch to ensure this high performing wash will stop perspiration, revive and ensure you're ready to go.
Bullet & Bone will help ease you into a workout after a long day in the office or maximise performance ahead of competing on track or field. These results-driven products are like no other, combining the benefits of sports science know how and high-performance personal care, each variant is carefully designed and packaged to seamlessly fit in with both your high-octane lifestyle and sports bag.
The innovation was informed by Bullet & Bone's recognition that time poor, active men will invest in the latest sporting equipment, gadgets and food supplements to enhance their sporting prowess, but there's a gap in the market for potent, 'all-in-one' skincare tools that help to warm up, optimise
performance and cool down.
Muscle Activating Rub
Ginger, black pepper, willow bark extract, jasmine and tea tree oil are just some of the potent natural ingredients chosen to warm,
refresh, energise and condition the skin.
Willow bark has been used for centuries for pain relief. Jasmine is proven to stimulate serotonin to enhance focus and concentration.
RRP £12.99
Vapour Release Balm
Menthol, eucalyptus and lemon open the airwaves, peppermint aids stamina and in combination with coffee beans and rosemary prompts alertness – just some of the high-performance ingredients that make this balm pleasant to use and highly effective when active.
RRP £13.99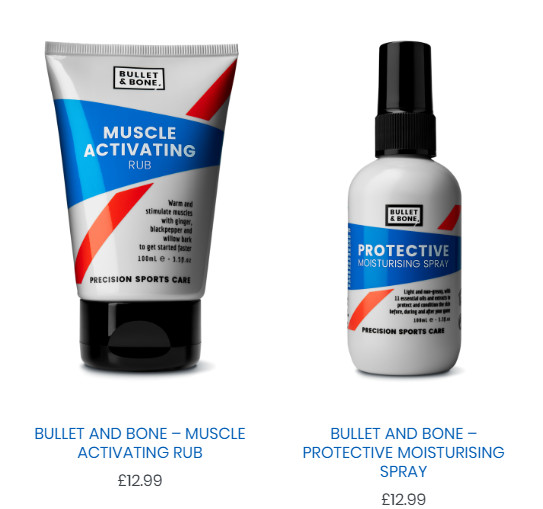 Protective Moisturising Spray
Packed with 11 essential oils, including Taurine to aid skin regeneration, condition and protection plus aloe vera to soothe and condition. Siberian Gingseng improves resistance and provides a barrier function. Concentrated Inca Maca Extract protects the skin from UV, pollution and environmental damage.
RRP £12.99
Cooling Recovery Body Wash
Menthol, eucalyptus, peppermint, moringa seed and magnesium sulphate join forces with further ingredients to ease and boost. Magnesium has a long sporting history as it supports muscle function, promotes the release of energy and helps combat muscle fatigue. While geranium also helps
counter inflammation. Moringo seed extract actively purifies the skin and is an anti-pollutant.
RRP £6.99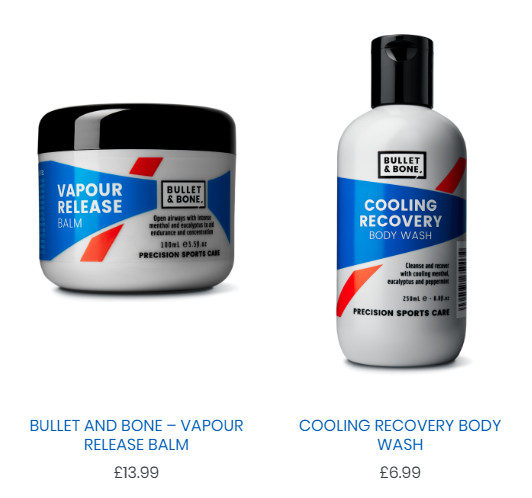 The Bullet & Bone gift set can be purchased exclusively from www.bulletandbone.com and has an RRP of £39.99.
Individual products are available from www.thegroomingclinic.com and Amazon. @bulletandboneuk