OVER 11.5 MILLION DISPOSABLE PODS SAVED FROM LANDFILL YEARLY – BUT MORE TO BE DONE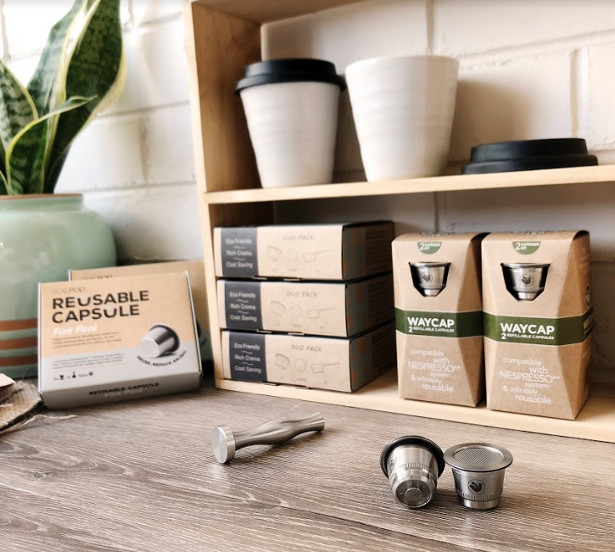 Single use coffee capsules are a convenience that is costing the Earth and our hip pockets. It is estimated that Aussies are consuming a whopping 6 million disposable coffee capsules each day. This statistic indicates the popularity of coffee pod machines across the country, but it also flags a serious contribution to the global landfill issue. There's no question that coffee is a much loved and important daily ritual for many of us, but the environmental impact is becoming one we can no longer ignore. The planet is slowly being suffocated by coffee capsules that take over 500 years to breakdown, all the while releasing toxic carbon emissions. The good news is that there are alternatives to disposable coffee pods. In 2015, Crema Joe took a stand against single-use coffee capsules by offering consumers eco-friendly options for popular pod machines. Made of stainless steel, their leading SealPod capsule is infinitely reusable, which means consumers can now significantly reduce the environmental impact of their coffee pod machine. Since launching, Crema Joe has estimated that their customers are now preventing over 11,500,000 coffee pods from heading to landfill every year. But this pales in comparison to Australia-wide figures for single-use capsules. With over one million Nespresso pod machines in homes across Australia, not to mention other brands, the reality is that over 131 billion pods could still be making their way into landfill each year. Crema Joe founder, Kayla Mossuto says, "Educating consumers on product waste is key". "If everyone with a capsule machine made the switch to reusable coffee pods, our annual impact on landfill could be reduced by 45,896,676 cubic feet. Just to put it in perspective, that's the equivalent of 52 Olympic sized swimming pools every year!" Kayla adds, "There is a lot of 'greenwashing' that goes on in the coffee capsule market. Many are under the misconception that recycling is the answer, but it's simply not." Unfortunately, the majority of coffee capsules are made from non-recyclable composite plastic. And, for those capsules that can be recycled, it is suggested that less than 5% are actually being recycled appropriately. That's because spent capsules can't be tossed into household recycling bins. Our general recycling plants just aren't
equipped to process products so small. Coffee pods must be taken to special drop-off points to be properly recycled. However, it's also important to note that the collection and recycling of coffee pods in itself is energy intensive. The transportation, storage and processing of the pods produces waste and CO2 emissions. "As consumers, we need to take more responsibility for the items we consume and understand the impact it will have for our future, and our children's future." Crema Joe's range of reusable capsules are designed for minimal impact on the environment and our budgets. With reusable capsules, a household could save over $500 per year.
Crema Joe is owned and operated by husband and wife team, Kayla and Piers Mossuto. The pair are on a mission to put an end to single-use coffee pods, as well as run their business with as little environmental impact as possible. From developing minimal, eco-friendly product packaging, repurposing packing materials from other businesses, and sourcing used equipment and furniture for their office, Crema Joe is leading by example in the eCommerce space. To learn more about reusable capsules and reducing your environmental footprint, visit www.cremajoe.com.au
We all love that special relationship between Father & Son; the chip and the old block, the boss and his little helper.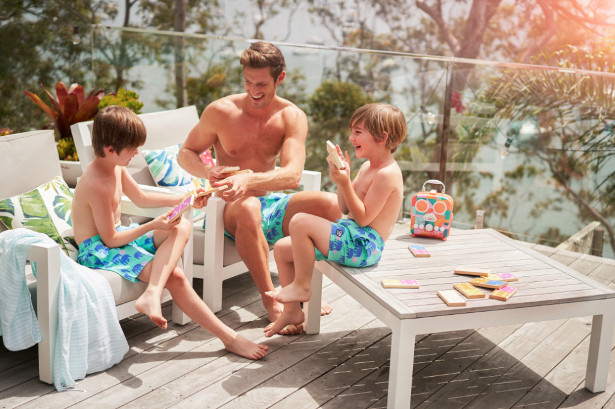 So celebrate this Father's Day with matching swimwear that like them is truly cut from the same cloth.
Tom and Teddy make matching swimwear for men and boys with bold, colourful, stylish prints on durable, super-soft fabric.
Inspired by Australia's beach-life culture, where board shorts need to go from the pool to the BBQ, Tom and Teddy's collections are hardwearing and hardworking. The most recent 'Jungle Generation' range features elephants, butterflies, palms and parrots amongst its bright designs.
Tom and Teddy boardshorts come in sizes S-XXL for men and ages 1-12 for boys. Order online at www.tomandteddy.co.uk before 13th June for Father's Day delivery.
Why not treat him to something a little different this year with our Father's Day Beer Hamper?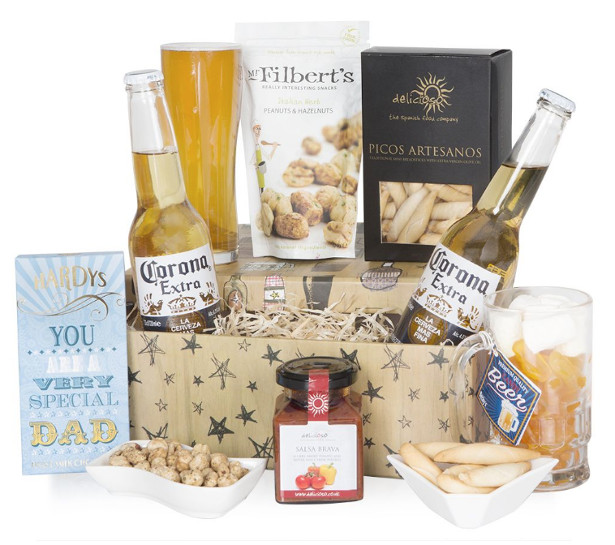 This Corona beer hamper is perfect for dads of all ages and includes two bottles of Corona beer, bar snacks, dip, jelly beer sweets and 'Special Dad' chocolate bar.
Key Features
§ Order Now For Free Delivery Before Father's Day – UK Wide
§ Send To Yourself Or Direct To Recipient – Free Gift Message Included
§ Corona Beer, Special Dad Chocolate, Beer Sweets & More!
§ Thoughtfully Hand Packed In A Stylish Beer Gift Box
§ Free Email Alert When Your Recipient Receives Their Hamper
See more Father's Day hampers available from hamper.com
Product code: EF55
This hamper will earn you 88 Hamper Points.
TouchNote is a personal media app that allows users to create postcards of milestone and monumental moments to share with friends and family worldwide. It's the perfect Father's Day gift for the Dad who wants to have a keepsake of family memories!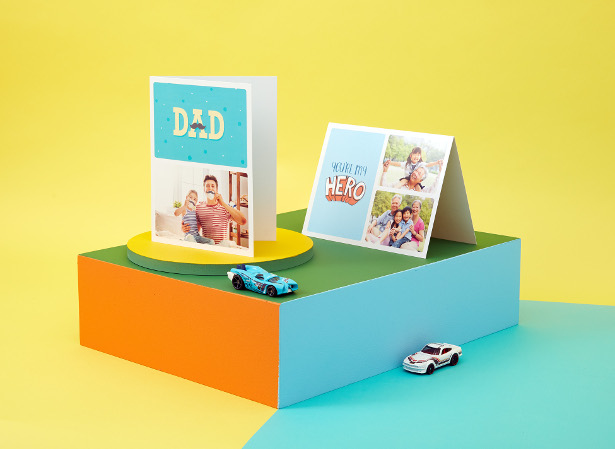 Hunter & Gather Avocado Oil Mayonnaise Variety Pack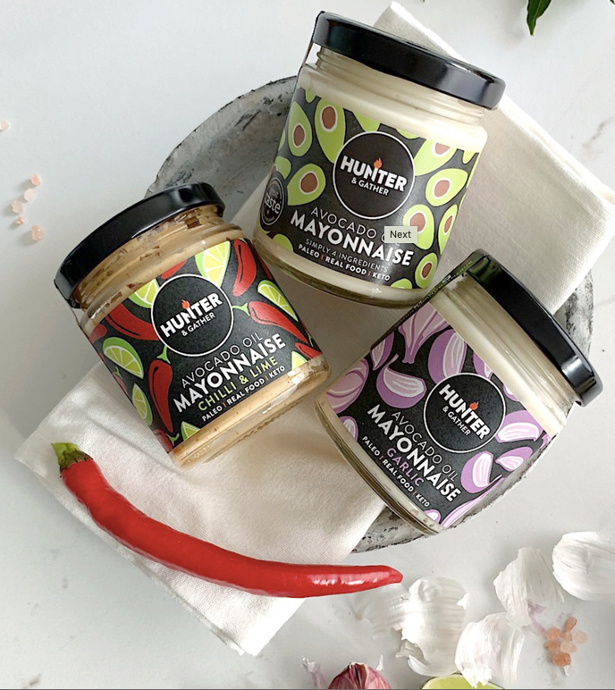 RRP: £13.47 for 3 x 175 ml jars of mayonnaise (including Classic, Garlic and Chilli & Lime varieties)
Available from: https://hunterandgatherfoods.com
Perfect for:
Last minute fathers day gifts
Fathers day gifts under £15
Fathers day gifts for foodie dads / BBQ dad
Fathers day gifts for healthy conscious dads
Fathers day gifts for crossfit/paleo/keto dads (keto and paleo approved products)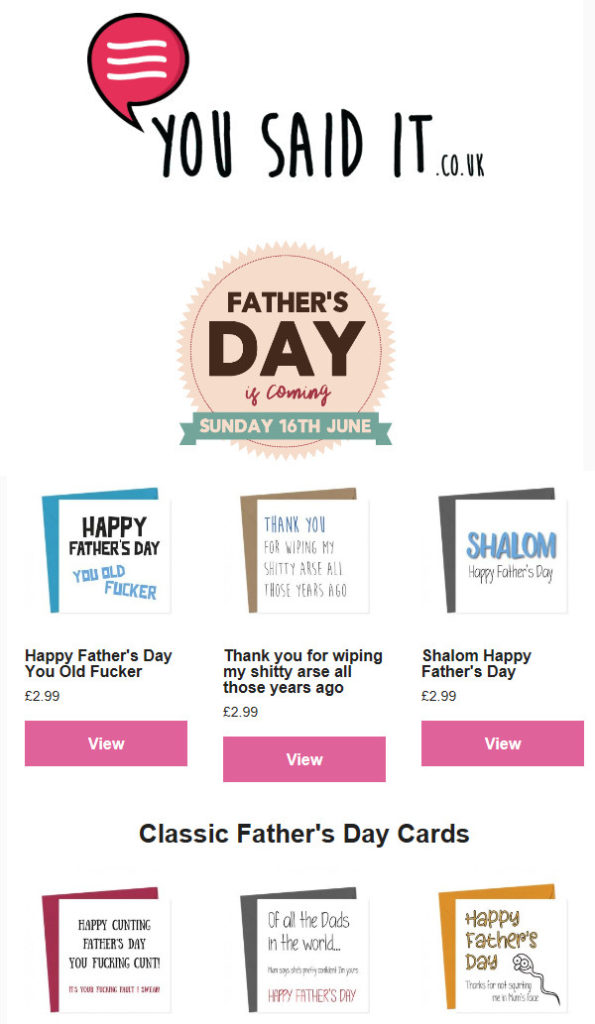 Father's Day gifts for DIY and gardening-mad dads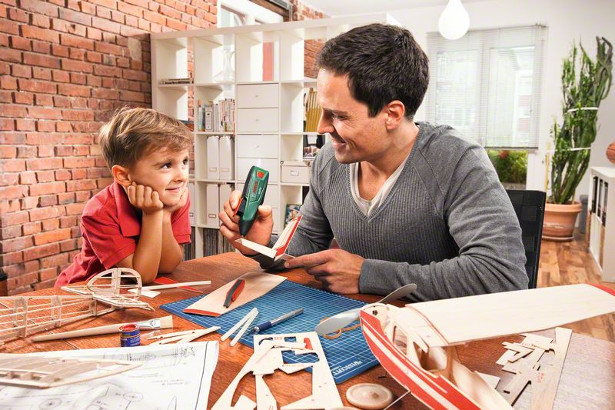 If your dad is at his happiest working on his next craft or DIY project or pottering in the garden, Father's Day is the perfect time to treat him to the latest home and garden tech. For a host of Father's Day inspiration that will feed those practical passions, look no further than Bosch Home & Garden for the best-quality tools and gifts that are guaranteed to please.
Bosch EasyPrune Cordless Secateurs
For quick and easy cutting, the EasyPrune power-assisted secateurs really do provide an effortless cut for branches up to 25mm in diameter. A clean cut ensures healthy plant growth, while a micro USB charger enables quick and easy charging, and the lithium-ion battery technology means the EasyPrune is always ready to go. RRP: £84.99.
Bosch IXO
The lightweight Bosch IXO is the ultimate utility screwdriver. Easy to charge with an ergonomic design and various attachments – from a corkscrew and pepper grinder to a grass and shrub shear – your dad will love this little giant. RRP: £41.99 (Corkscrew adapter sold separately, RRP: £16.99. Spice mill adapter sold separately, RRP: £16.99. Grass and shrub shear adapter sold separately, RRP: £29.99). The full list of adapters can be found here.
Bosch GluePen
The Bosch GluePen cordless hot glue gun is the perfect tool for small repairs, decoration work and arts & crafts. Designed with ergonomics in mind, this cordless glue gun is comfortable, easy to grip and can be used anywhere. Simply insert a glue stick, switch on and start gluing in 15 seconds. An essential for the crafty dad. RRP: £34.99 (charger, 4 glue sticks).
Bosch Indego S+ 400 Robotic Lawnmower
The Bosch Indego range is the robotic lawnmower all tech-loving dads want this Father's Day. Simply charge, and the pre-set Indego S+ 400 cuts within a set perimeter by itself so dad can put his feet up. Make it really special with the series of personalised covers. RRP: £949.99
Bosch Fontus Cordless Outdoor Cleaner
The Bosch Fontus Cordless Outdoor Cleaner features a 15-litre integrated water tank, enabling Dad to clean at home or on the go without access to a mains water or electricity supply. Perfect for giving garden furniture and pots a new lease of life, as well as cleaning bikes boots and more. The Bosch Fontus also benefits from adjustable water pressure and the Bosch Power for ALL charging system, which works with other Bosch Home and Garden tools. Ideal for the dad who loves the great outdoors. RRP: £269.99 (including battery, charger, spray gun, SmartBrush, 4m hose and water filter).
The Folio Society's guide to the perfect gift for Father's Day
Get Shorty
By Elmore Leonard
Introduced by Dennis Lehane
Illustrated by Gary Kelley
Available exclusively from The Folio Society – www.foliosociety.com
Price: £36.95
Production details: Three-quarter bound in blocked cloth with a printed and blocked Modigliani paper front-board. Set in Freight Text and Neutraface as display. 296 pages. 7 colour illustrations. Plain slipcase. 9½˝ x 6¼˝.
Illustration ©2019 Gary Kelley from The Folio Society edition of Get Shorty
A masterclass in dialogue-driven narrative, Get Shorty is a pulse-quickening romp around the back streets of Miami, the gambling dens of Vegas and the flashy pads of LA with a motley crew of mobsters, dames and Hollywood wannabes. From the very first page, the reader is plunged headfirst into the action, in the room with mob enforcer Chili Palmer and his cronies. When Chili makes a midnight visit to call in a bad debt from pulp-fiction film director Harry Zimm, he realises that his career is a near-perfect screenplay so instead of putting the frighteners on Harry, he pitches him a film. What follows is an unlikely alliance between the pair, with supporting roles from every walk of life.
Thunderball
By Ian Fleming
Illustrated by Fay Dalton
Available exclusively from The Folio Society – www.FolioSociety.com
Price: £36.95
Production details: Bound in blocked cloth. Set in Miller Text with Folio Bold Condensed as display. 272 pages. 7 full-page colour illustrations. Pictorial slipcase. 9˝ x 6.
Illustration ©2019 Fay Dalton from The Folio Society edition of Thunderball
Thunderball is the Bond that has everything: exotic locations, super villains, thrills, double-crosses and Bond at his sharpest and most capable. It introduces one of Ian Fleming's greatest villains – the nefarious Blofeld – and one of his most compelling female characters, Domino, a fierce and beautiful woman with a fondness for the good life. Initially part of Blofeld's inner circle, fate throws her into Bond's arms and she proves herself to be a dangerous woman to cross. Bond himself grows in complexity with each novel and here he examines his own choices and mortality, as well as sparing with his CIA counterpart, Felix Leiter.
Catch-22
By Joseph Heller
Introduced by Malcolm Bradbury
Illustrated by Neil Packer
Available exclusively from The Folio Society – www.FolioSociety.com
Price: £39.95
Production details: Bound in blocked cloth. Set in Plantin with Stencil display. 272 pages. 9 full-page colour illustrations. Printed endpapers. Plain slipcase. 10˝ x 6.˝
Illustration ©Neil Packer from The Folio Society edition of Catch-22
Catch-22, Joseph Heller's masterpiece of anti-war satire, is given a fittingly glorious home in this illustrated The Folio Society edition introduced by celebrated writer and critic Malcolm Bradbury. And with the critically-acclaimed George Clooney directed version of the novel set to land 20th June on Channel 4, what better time than to dive into this classic and know the story before it airs. Catch-22 – as no other novel before or since – captures the manic energy and madness of war. Its skilful merging of horror, pathos and black humour could have made illustration a challenge, but not in the masterful hands of Neil Packer. His eight poster-inspired colour illustrations transform this cult classic into a stunning illustrated edition: an essential addition to any contemporary fiction collection.
The Selected Adventures and Memoirs of Sherlock Holmes
By Arthur Conan Doyle
Introduced by Michael Dirda
Illustrated by Max Löffler
Available exclusively from The Folio Society – www.foliosociety.com
Price: £29.95
Production details: Quarter-bound in blocked cloth with blocked cloth case sides. Set in Laurentian with Clarendon as display. 280 pages. 9 black & white illustrations. Blocked slipcase. 9.˝ x 6.˝.
Sample Illustration
Illustration by Max Löffler from The Folio Society edition of The Selected Adventures and Memoirs of Sherlock Holmes By Arthur Conan Doyle © Max Löffler 2018
In this collection from The Folio Society, the brilliant detective shows off his incredible powers of deduction in ten perennially popular cases chosen from The Adventures of Sherlock Holmes and The Memoirs of Sherlock Holmes. Holmes has become the most lauded sleuth in literature, his capricious character kept on a level by his unflappable assistant, Dr Watson. Together, the pair investigates the insalubrious environs of Victorian London to solve a string of complex crimes. We begin with 'A Scandal in Bohemia' – the only Sherlock Holmes story to feature his female adversary Irene Adler – and reach a thrilling finale that features a duel with his nemesis Professor Moriarty in 'The Final Problem'. In between, Holmes must foil a bank heist in 'The Red Headed League', locate a missing race horse in 'Silver Blaze', and deduce how a man died in a locked room with just his innocent wife present in 'The Crooked Man'.
The Longest Day
The D-Day Story, June 6, 1944
By Cornelius Ryan
Introduced by Michael Shapiro
Afterword by the author
Available exclusively from The Folio Society – www.FolioSociety.com
Price: £39.95
Production details: Three-quarter bound in blocked cloth with a printed cloth front board. Set in in Dante with Universe display. 368 pages. Printed map endpapers. 42 integrated black & white illustrations, plus 4 maps. Plain slipcase. 10˝ x 6.˝.
D-Day, the beginning of Operation Overlord and the Allied invasion of Europe, took place on 6 June 1944. Cornelius Ryan (himself at the heart of the action as Daily Telegraph war correspondent) spent 10 years interviewing over 1,000 participants to produce the most famous book ever written about the action. The Folio Society edition of The Longest Day has been issued as a stirring commemoration for the 75th anniversary of the landings. The scenes and encounters of D-Day are depicted in 44 atmospheric black and white photographs, which are fully integrated with the text. The book's endpapers show the British army's original maps of Omaha and Utah Beaches and four new specially commissioned hand-drawn maps depict the landing sites of the paratroopers and the invasion beaches. The striking binding features an iconic image by the legendary Robert Capa, the first photographer to land on Omaha Beach.
Mayflower
By Nathaniel Philbrick
Introduced by Paul Theroux
Available exclusively from The Folio Society – www.FolioSociety.com
Price: £44.95
Production details: Bound in blocked cloth with an inset label printed with artwork by Phoebe Roze. Set in Garamond Premier Pro. Frontispiece plus 24 pages of colour illustrations. 646 pages. 7 maps. Printed endpapers. Cloth slipcase. 9.˝ x 6.˝.
In 1620 the Mayflower and its cargo of 102 passengers, plus their meagre collection of possessions, made slow progress from England to America on a perilous journey thwarted by unmerciful weather and a leaking ship. Having set sail from their 'un-Godly' homeland to establish a new colony where they could freely practise their religious beliefs, the Pilgrim Fathers selected New Plymouth as the site of their maiden colony. Just a generation after their arrival, the tentative mutual respect that existed between the Native Americans and Pilgrim immigrants disintegrated into outright warfare that wreaked unimaginable destruction on the native population. The Folio Society has produced a lavishly illustrated edition of Mayflower by Nathaniel Philbrick. The author presents the true story behind America's sacred 400-year-old history, giving equal voice to the immigrant forefathers and the Native Americans. Based on exhaustive research and exhibiting a rare gift for creating a captivating yet scholarly narrative, Philbrick – one of America's best-known historians – puts right an oft misrepresented history.
The Time Machine and The Island of Doctor Moreau
By H. G. Wells
Introduced by Michael Moorcock
Illustrated by Grahame Baker-Smith
Available exclusively from The Folio Society – www.FolioSociety.com
Price: £34.95
Production details: Bound in blocked buckram. Set in Founder's Caslon. 288 pages. 8 full-page colour illustrations. 9½˝x 6¾˝
Illustration © Grahame Baker-Smith from The Folio Society edition of The Time Machine
The Time Machine – the novel of one man's astonishing journey beyond the limits of the imagination – is regarded as one of the great masterpieces in the literature of science fiction. It was also the text that originated the very phrase 'time machine', which would go on to inspire countless writers and film makers to explore this fruitful dimension. Winston Churchill was a particular fan, writing that when he read The Time Machine, he 'shouted with joy'. The novel is presented here alongside The Island of Doctor Moreau, a darker story that foresaw future technologies such as genetic engineering and organ transplants. With these remarkable works, H. G. Wells asked the questions that speculative fiction would wrestle with for the next century and beyond. Originally released as part of an H.G. Wells set, this is the first time The Folio Society edition of these two classic novels have been released as a stand-alone publication.
Ubik
By Philip K. Dick
Introduced by Kim Stanley Robinson
Illustrated by La Boca
Available exclusively from The Folio Society – www.FolioSociety.com
Price: £39.95
Production details: Bound in blocked vinyl-coated paper. Set in Utopia with Helvetica Neua display. 224 pages. 7 colour illustrations. Printed endpapers. Die-cut slipcase. 9˝ x 6.˝
Illustration ©2019 La Boca from The Folio Society edition of Ubik
Ubik is an unmissable The Folio Society edition for fans of one of science fiction's true masters. Time magazine, which in 2009 named it as one of the greatest novels since 1923, described Philip K. Dick's Ubik as 'a deeply unsettling existential horror story', a masterwork that built something new and altogether stranger out of the glittering foundations of modern science fiction. It is a novel that wrongfoots the reader at every turn. Dick delivers a taut thriller shot through with his dark sense of humour. With over eleven of Dick's titles making it to the screen, his work seems particularly suited to cinematic adaptation, yet Ubik resists the treatment. Dick himself wrote a screenplay for a film version, and typically filled it with ideas on how the unique properties of cinema could be used to summon the vertiginous world of Ubik, but it remains unmade. For now, the best and only way to experience Dick's masterpiece is to release your own grip on reality and dive into the novel – an experience you are unlikely to forget.
Anansi Boys
By Neil Gaiman
Introduced by Nalo Hopkinson
Illustrated by Francis Vallejo
Available exclusively from The Folio Society – www.FolioSociety.com
Price: £75.00
Production details: Bound in printed and blocked cloth. Set in Octavian with Volume as display. 376 pages. 6 colour illustrations (2 double-page spreads). 25 black & white integrated illustrations. Printed page edges. Pictorial slipcase with UV spot varnishing. 10˝ x 6¾
Illustration ©2019 Francis Vallejo from The Folio Society edition of Anansi Boys
Following the success of their production of American Gods, The Folio Society has published Neil Gaiman's Anansi Boys. The seed of Anansi Boys was planted during a conversation with the British comedian and actor Lenny Henry. Henry asked, where were all the people of colour in fantasy fiction? Gaiman turned his attention to African mythology and the figure of Anansi the spider god. Having already made a scene-stealing appearance in the award-winning American Gods, the irresistible Mr Nancy makes a triumphant return in this witty romp of a novel. During early discussions about The Folio Society edition of Anansi Boys, Gaiman noted that: "You've set the bar so high with American Gods. Now you merely have to do something just as beautiful and just as ground-breaking." Gaiman chose Detroit artist Francis Vallejo to take on the challenge. As well as vivid spider webs on the page tops and six superb full-colour illustrations, two of which are double-page spreads, this collector's edition of Anansi Boys features a special tactile pictorial slipcase and a binding that nods to the dual nature shared by the characters Fat Charlie and Spider. Inside, fully illustrated, original black-and-white chapter headings tell their own folktale – all of which is especially fitting for a book about the power and vitality of stories.
Starship Troopers
By Robert A. Heinlein
Introduced by Joe Haldeman
Illustrated by Stephen Hickman
Available exclusively from The Folio Society – www.FolioSociety.com
Price: £49.95
Production details: Quarter-bound in blocked cloth with blocked metallic paper sides. Set in Meridien with Stencil display. 272 pages. Seven colour illustrations including two double-page spreads. Slipcase with a printed inset colour label. Metallic coloured page edges. 10˝ x 6
Illustration by Stephen Hickman from The Folio Society edition of Robert A. Heinlein's Starship Troopers ©Stephen Hickman 2018
Robert A. Heinlein is celebrated as one of the true masters of the science fiction genre, and this is the first of his novels to be published as a The Folio Society edition. Winning a Hugo award in 1960, Starship Troopers is one of the acknowledged masterpieces of the science fiction genre. Earth is caught in the midst of a deadly conflict with the implacable 'Arachnids', a swarm of insect-like aliens intent on wiping out all human life. Fresh recruit Juan 'Johnny' Rico signs up impulsively, keen to prove himself in the upper echelons of the Navy. Instead he finds himself assigned to the Mobile Infantry, the frontline where all that stands between life and an alien death is a sophisticated armoured suit. Serving in the US Navy for five years, Robert A. Heinlein brought the lived experience of his service to this, his most famous work. Written partly in reaction to the US policy of ceasing nuclear testing in the late 1950s, Starship Troopers remains a controversial novel, with its central argument that violent conflict is an inevitable and necessary part of human civilisation.
LOOKING FOR A LAST-MINUTE FATHER'S DAY GIFT?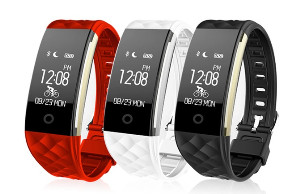 BOOM25 IS HERE TO HELP AT THE CLICK OF A BUTTON
Choose from Dad's favourite retailor including clothing, electronics, gadgets & restaurants.
Plus you may reward yourself as when you shop through BOOM25, you give yourself a 1:25 chance of reclaiming a full refund on what you have spent.
Whether he's Dad, Pops, Grandpa or Papa, make his Father's Day – everybody's day for under £30 and have some fun!
www.boom25.com
https://boom25.com/category/electronics
https://boom25.com/category/gifts
https://boom25.com/category/sports
image.png
Exchange his run-down watch for this easy-to-use, fashionable and sleek watch activity tracker, with step and calorie counter for a new-and-improved fitness-loving dad this June.
What's more, give yourself a 1:25 chance of reclaiming a full refund on your total purchase sum, through BOOM 25 today and make Father's Day, everybody's day!
£17.99
Boom25.com
From gadget-gismos and premium sportswear through to a night at the pictures or a drink down the pub, any of these £30 gift-cards bought through BOOM25 allows dad to pick up anything he wants this Father's Day.
AND, when you shop through BOOM25, you give yourself a 1:25 chance of reclaiming a full refund on your total cart!
Whether he's dad, pops or papa, make his Father's Day – everybody's day and have some fun.
£30
www.boom25.com
All dads want to know: who's at the door?
Thanks to the Apachie wireless video dome, any security-conscious dad can see, speak and sense from their phone, tablet or PC, whoever's approaching – keeping their home safe and sound!
What's more, give yourself a 1:25 chance of reclaiming a full refund on your total purchase sum, through BOOM 25 today and make Father's Day, everybody's day!
£29.99
Boom25.com
Noon Gun Brewery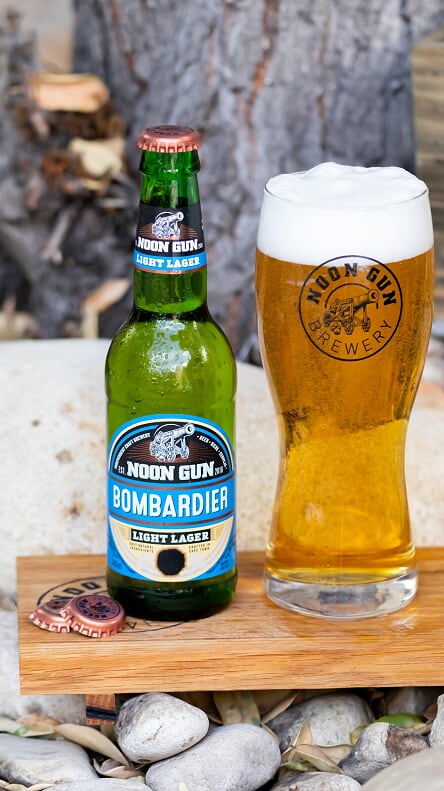 The Noon Guns on Signal Hill – symbols of strength, reliability and endurance. An inspiring legacy to behold and a truly outstanding way to hear that it is finally lunchtime and surprise those unsuspecting visitors!
Since 1806, these two trusty keepers of time (18-pounder smooth bore muzzle loaders), have survived various foreign occupations, stood strong through wars, and have been hauled from the Castle of Good Hope to Signal Hill. They refused to be left in the past with other outdated antiques and as accurate as the atomic clock that keeps the actual cannons updated, Noon Gun Breweries plans to stay just as updated and original.
Noon Gun Brewery's team combines experts from many different fields starting with its brew master, Arno Matthee, with over 30 years of brewing experience. The company started in 2015, when they purchased the old Camelthorn Brewing equipment from Namibian breweries and the rest is history. And are now also producing a premixed G&T call ed Ginnic. It launched with draught beers only and targeted a few outlets and grew their sales through a combined effort from their passionate team and the outlet owners and saw quick growth over a very short time.
Beers:
Smooth Bore- Lager
18 -Pounder- Session IPA (referred to as 18-punder)
Gunslinger- Pilsner
Muzzle Loader- Weiss
Bombadier- Light Lager
G&T Coolers:
Ginnic-Original
Ginnic- Rose (To be launched in May 2019)
www.facebook.com/noongunbrewery/?tn=%2Cd%2CP-R&eid=ARDZn97UBnVmXURLzYzvNTVyltROcyDD5ypncbYAbqqr9d4qY9PlHn_uGqkPHabL5QqMWlyFw-I3kkXM
www.instagram.com/noongunbrewery/
GIVE DAD THE TREAT HE DESERVES CHOCOLAB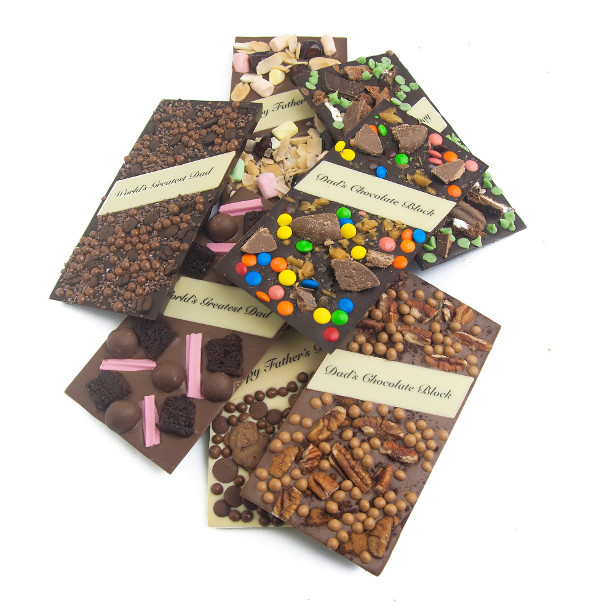 Celebrating the one day a year just for Dads, the Chocolab chocolatiers have created the ultimate Father's Day collection. For your Dad, Pa or Pops, these indulgent, melt in the mouth treats are guaranteed to bring a smile to his face. The Chocolab Father's Day collection includes the delectable Gourmet Rocky Road, Childhood Favourite, Pecan Pie and Candyland bars and so much more. If you can't decide, forget Charlie, and create your own chocolate factory in the Chocolab creation lab. Craft a personalised chocolate bar just for him, choose his favourite chocolate, add scrumptious ingredients and finish with a personalised edible message plaque.
The Chocolab's Father's Day collection caters for every taste from the traditional to the discerning palette. For the gourmet dad, choose the scrumptious Salted Caramel, Expresso Crunch or Dark chocolate se lection. Bursting with mini M&M's, butterscotch candy and Crown biscuits, the Candyland Bar will satisfy the sweetest tooth. Evoke memories of after school lolly shop visits, with the Childhood Favourite bar with its blend of musk sticks, Maltesers and chocolate brownies. Try the Gourmet Rocky Road, with creamy Belgian chocolate, cherries, marshmallows, roasted peanuts and toasted coconut. For major chocoholic's, Dad's ultimate selection is the gift of chocolate dreams, with a mix of six of the most popular Chocolab flavours, he might even save one for you!
All Chocolab's Father's Day bars are made with premium Belgian chocolate and a Father's Day message on an edible chocolate plaque. The complete collection includes Dad's Gourmet Rocky Road, Cookie Malt Bar, Dark Mint Crunch, Expresso Crunch, Salted Caramel Bar, Candyland Bar, Pecan Pie Bar, Dad's Dark or Milk selection, Childhood Favourites, White Milk Crunch , Dad's Ultimate selection.
Can't find his favourite? Then customise your own bar in the Chocolab Creation lab and add a personal Father's Day message and photograph. Choose from milk, dark or white or even pink Belgian chocolate and then add his favourite ingredients. Add M&M's, cookie malt, Maltesers, or gourmet additions such as dried raspberry, sea salt and pretzels to your Chocolab creation. Then customise your unique gift with a special Father's Day message plaques. The possibilities are endless and with over one billion different combinations, the only limit is your imagination.
Chocolab is a sweet, online emporium, that's every chocolate lovers fantasy. The Chocolab Father's day range start at $12.50 and each order is shipped with ice packs and insulation, with a no melt guarantee, they are sure to delight. View the entire collection or create your own bar in the creation lab at www.chocolab.com.au . All Chocolab chocolate is made with real Belgian chocolate and 100% natural ingredients. The dark Belgian chocolate bars are also 100% lactose and vegan free and there is even a sugar-free option available.
Start your chocoholics journey of discovery, visit www.chocolab.com.au
Anyway the short story is that a made-to-measure Tee is the perfect gift for Father's Day and the best bit is there are no measuring tapes with Citizen Wolf.
Our Magic Fit® algorithm means you can get perfectly tailored clothes sent anywhere in the world using only height, weight and date of birth (yes, really!). Which is why they're the perfect gift cause you can get those deets from Dad (or your Mum) on the downlow and then present him with a tailored Tee on the big day!
Any fur ther questions please shout!
Zoltan, Co-Founder, Citizen Wolf
www.citizenwolf.com
Waterproof Running Phone Holder – $23.99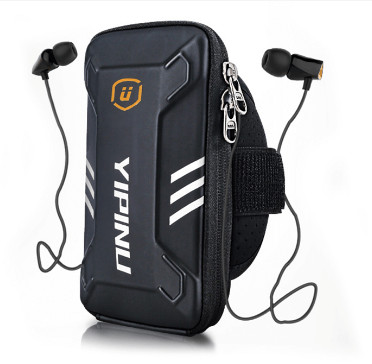 Now focus on running or doing workout rather than worrying about your car keys or wallet thanks to this running phone holder. It comes with an elastic strap facility which makes it comfortable for everyone to wrap around your arm and focus on what you are doing. It has a special space for earphones which makes listening to music hassle free and very easy. Made up of anti-shockproof material which protects your phone in case it falls. Now enjoy your running!!
myonlinebazaar.net/product/waterproof-running-phone-holder
Memorial appeal for motorcyclist Daley Mathison who died in a crash during the opening race of the 2019 Isle of Man TT has now raised over £14,000 in 48 hours

Picture: credit GoFundMe.com
THE HEARTFELT GoFundMe memorial appeal launched for the family of Daley Mathison – the motorcyclist who died in a crash during the opening race of the 2019 Isle of Man TT – has now raised over £14,000 in 48 hours.
27-year-old, Daley Mathison from Stockton-on-Tees, County Durham, crashed at Snugborough, near Union Mills, on his third lap of the four-lap Superbike race and leaves behind his wife Natalie and a three-year-old daughter Daisy.
The GoFundMe page was set up by, road racing fan, Simon Bond who wanted to do something to support the family. Simon said: "I have created this to help out Daley's wife and daughter at this difficult time. Let's give this hero the send-off he deserves".
Dalyey was making his 19th TT start, when the accident occurred having previously achieved three podium finishes. The Penz13.com rider was a regular at the North West 200 and a former Ulster Grand Prix winner, having claimed victory in the 2014 Ultra-lightweight race.
Peter Hickman was declared the winner of Monday's race after it was stopped following the incident.
Daley Mathison's sister, Renae Jackson says: "Daley gave his all to his dream and absolutely loved what he did, despite the risks and the massive financial burden this at times, had on them as a family. Natalie and Daisy believed in him so much and together with a lot of blood, sweat, and tears and a whole lot of love, 2019 was looking like his best year yet.
Daley was focused on being the ultimate rider, the best of the best! Dreams come at a cost but the biggest cost of all, was his life and his missing the main dream to give his wife that he loved so much and his daughter (who was named after her dad – Daisy was his nickname) a bright financial future, which has now been taken in an instant. Leaving Natalie and Daisy to have to try to continue life without him and his ability to provide for their financial future.
Anybody that ever met Daley always commented on how nice, kind and friendly he was, he was always trying to give something back to his supporters and was always so very grateful to all. If any of his followers, fans, supporters, friends or even just kind-hearted people that have ever had a dream, could donate even a small amount to Natalie am Daisy's future, you will help him fulfil one last dream, one last achievement, one last wish of giving them some financial relief whilst they try to come to terms with their loss."
To support the campaign, please visit:
www.gofundme.com/f/in-memory-of-daley-mathison
With 14 hours of playtime, you don't have to worry about stopping to recharge when you're on the move.

They even come with a smooth, portable case with a non-skid coating, which provides three additional charges and slips easily into any backpack or pocket. And at £89, these don't break the bank.
14 hours playtime
3.5 hours per charge
Voice control for Google Assistant and Siri so Android and iPhone compatible
Touch control
Come in four colours, Black, White, Olive Green
They are available at www.urbanista.com as well as selected retailers including Harrods.
Jockey specialises in creating on-trend pieces, ranging from loungewear to pyjamas, for the modern man, and with over 140 years of experience in the fashion industry, we can say we know a thing-or-two about style.


Give the gift of time this Father's Day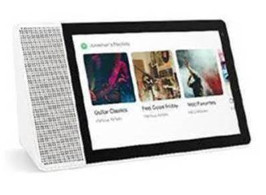 Whilst Whisky is great and steak is delicious, Lenovo, the innovative technology purveyor, has some unique products to really put a smile on every fathers' face come 16 June.
There is nothing more precious than the gift of time; the Lenovo Smart Display and Smart Clock help users manage daily life that little bit easier, so your Dad can spend more time with you (or in the kitchen/pub/shed/gym/other) on Father's Day.
Lenovo Smart Display
Combining the best of Google Assistant, a vibrant full HD touch screen and a sleek, modern design, the Lenovo Smart Display is the perfect command center for any household.
The high quality, front-facing camera lets you make video calls via Google Duo, so if you're away from home you can still see your family; you can also connect to and control other smart home devices with a simple "Hey Google!"
The Smart Display is the ideal gift to help busy fathers with hands-free living: you can share photos with friends and family while entertaining, listen to your ultimate playlist through the powerful speakers, or watch your favourite YouTube moments in crisp and bright HD.
The Smart Display features dual-array microphones and a full-range speaker, meaning it can detect voices from across a room and play your dad's top tunes with top quality sound experience.
Available now for RRP £229 (10 inch) and RRP £179 (8inch) at Very.com, AO.com and Lenovo.com and John Lewis.
Lenovo Smart Clock
The first device of its kind, the Lenovo Smart Clock with the Google Assistant is the perfect bedroom assistant, and the only device you need on your bedside table. It helps you unwind in the evening, kickstart your day, control your smart home and listen to your favorite music with multi-room audio grouping.
With both voice and touch controls, you can check calendars, listen to your favourite podcast or turn the kettle on downstairs. With help from its ambient light sensor, the smart clock will wake you up with a customised alarm which can be turned off with a double tap, before launching into your morning routine. The Smart Clock also includes a full-size USB port for convenient charging.
The Smart Clock is the ideal gift for dads, as all any parent really wants is a good night's sleep, and the chance to have some quality "me" time.
Available from 2nd June 2019, for £79 at John Lewis, Dixons, Very and AO.
With Father's Day just around the corner, HBO Licensing & Retail have put together a handy guide to the best, and most unique, Game of Thrones gift ideas for the father figure in your life.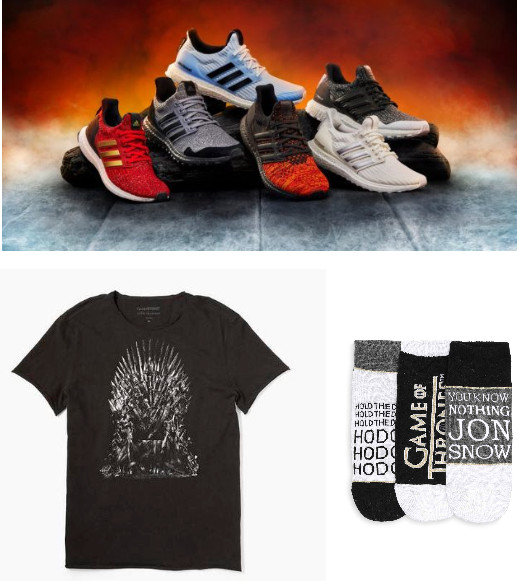 From the collectors to the foodies and all that's in-between, we have the best gifts to suit any budget.
For the stylish one
Adidas Game of Thrones Ultraboost Collection
John Varvatos x Game of Thrones
For the whisky fan
White Walker by Johnnie Walker
Find your perfect serve with these six specially crafted cocktails
Game of Thrones Single Malt Whisky Collection
For the collector
LovePop Cards
Primark Game of Thrones Stationary Collection
Royal Mail Game of Thrones stamps
The Classic Turntable is Inspiration for Pick-Up Table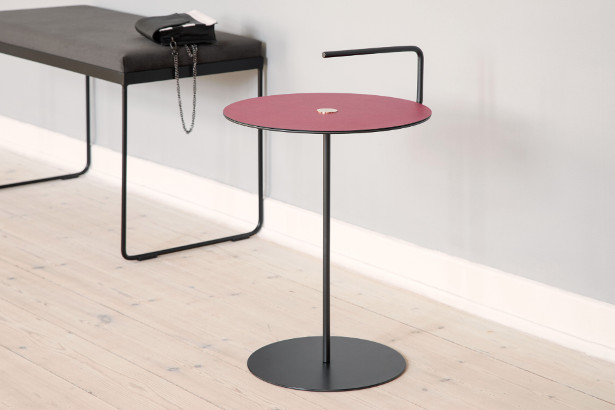 The inspiration for the new table from Lind DNA is obvious. Hence the name Pick-Up. The table is designed by Preben Lind with multifunctionality and sustainability in mind.
Recycled leather is a key element in Lind DNA's design and there is a reversible, recycled leather on the Pick-Up table top. "The leather on the table has different colors on each side, so you can change the table's expression just by turning the top sheet," Preben Lind explains. "It is available in several color combinations: black / red, black / brown or anthracite / light grey and the jewel in the middle is available in aluminum or brass. So, there is ample opportunity to customize the table to fit your interior".
The process from idea to development of finished product takes place in-house at Lind DNA in Aarhus, in close consultation with several parts of the organization from sketches, prototype production with own blacksmiths to final product. Preben Lind as central idea man.
"The production of the finished product is optimized from an environmental and sustainable perspective. The leather is Oeko-Tex certified, not only the material itself but also on the coloring, and the frame on the table is powder coated", Preben Lind explains. " Powder coating is an environmentally friendly and sustainable solution because the powder that does not adhere to the table frame can be reused, and the process of surface treatment takes place completely without solvents. In addition, powder coating gives a less hazardous working environment, since no dangerous substances are discharged or leave environmentally hazardous waste", Preben Lind concludes.
Pick Up Jewel is available in two sizes RRP. £238 small and £305 large.
Height of both tables, floor to tabletop (not handle): 50 cm.
Aluminium top plate: 4 mm thick, D 38 cm or D 48 cm, powder coated, black
Frame and foot are powder coated steel. Colour: Black
The jewel is Ø 4 cm aluminum or brass.
The reversible top is Oeko-Tex certified recycled leather, consisting of 80% vegetable tanned core leather and 20% natural rubber from trees.
www.linddna.com
Happy Father's Day to every dad, daddy, father, grandpa, grandad, papa and father-figure!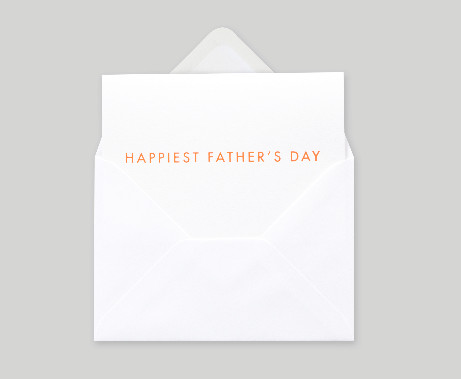 Let them know how amazing they truly are with this ultra-cool card from Royal Opera House shop.
Happiest Father's Day Greeting Card – £3.50 – Royal Opera House shop –
Happiest Father's Day Greeting Card – £3.50
This gorgeous textured white card is accented by a fluorescent orange foil block print stating 'HAPPIEST FATHER'S DAY'
great for putting on display once opened!
Royal Opera House shop – shop.roh.org.uk
A limited-edition Father's Day gift set from Talisker – the award-winning Scotch Whisky from the Isle of Skye.
It's available now with a Talisker purchase and includes a Talisker mug and canvas bag – it's extra special as there are a limited number available from selected retailers.
They also have two Father's Day serves perfect for cocktail aficionados to recreate at home, whether entertaining guests or as a treat for Dad – the Talisker Campfire Chocolate and Orchard Harvest.
The fantastic Petersham Nurseries Covent Garden have compiled a selection of gifts any father would be thrilled to receive.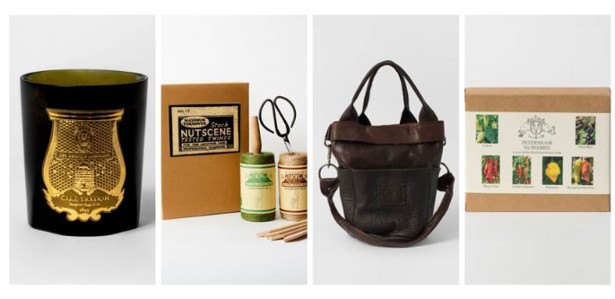 From a gift set of essentials for the budding gardener (£18.50) to a bottle of one of Petersham Cellar's favourite red wines, Castello di Fonterutoli Chianti Classico (£21), Petersham offers something for all fathers.
Petersham Nurseries delivers across the UK and internationally.
Moasure ONE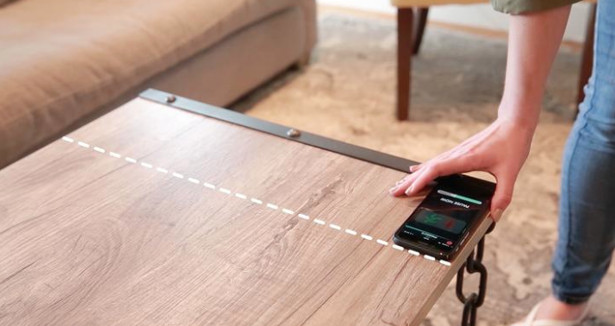 Moasure is a revolutionary measuring technology that measures by sensing its position & movement in three dimensions. Our patented technology uses motion to make measurements, leveraging inertial sensors & a proprietary algorithm to deliver an innovative new way to measure. Aside from being an indispensable tool for numerous professions, we think Moasure ONE is also the ultimate Dad gadget!
Our product video explains it much better than I can – you can view it here => https://youtu.be/18F3MFevtME (video link)
A few other key points worth noting:
• Our free Moasure app enables you to experience our technology using your smartphone sensors, and start getting better results than AR based measuring apps (it was previously a paid app).
• Moasure is the world's first motion-based measuring tool. It can measure in 24 different ways, even in 3D.
• You can measure irregular shapes, measure the volume of a box and even measure through a wall, to name a few of it's unique features.
Moasure ONE is currently in stock and shipping from our website worldwide, at £235 INC VAT (or $249 ex sales tax in the US).
www.moasure.com
Bang & Olufsen South Africa Announces local availability of New Beoplay E8 2.0 with Wireless Charging Pad

Cape Town, 07 June 2019 – Offering superior sound, beautiful design in exclusive materials and intuitive touch control on the earphones that gives you total control over music, calls and voice commands, Bang & Olufsen's first true wireless earphones Beoplay E8 were designed for people who don't want to compromise sound and design for true wireless freedom.
Bang & Olufsen recently announced the all-new Beoplay E8 2.0 that comes with improvements to the design of the original product as well as features requested by the Bang & Olufsen community, and now it is available for purchase in SA:
The premium leather charging case has been redesigned with a new, more exclusive form factor and comes with wireless charging to make Beoplay E8 2.0 truly and totally wireless. You can now charge Beoplay E8 2.0 simply by placing the case on a wireless charging pad (sold separately).
The wireless charging case now holds three full charges, which gives up to 16 hours playing time. This is an improvement on the 12 hours offered with the original and is easily enough for a day's listening on the move. An LED light on the front of the case shows you the state of charging, while three LED lights on the back of the case show you the number of full charges left in the case.
On the inside of the charging case, the earphones are now surrounded by a beautiful inlay of brushed single or double anodized aluminium depending on colour.
The wireless charging cases comes with USB-C for charging the earphones with a cable.
Introducing the Bang & Olufsen Wireless Charging Pad
For charging in style, Bang & Olufsen is also announcing a new wireless charging pad for use with Beoplay E8 2.0.
The charging pad is crafted from luxurious materials, including brushed aluminium and cowhide leather, designed to last and to age beautifully. As the perfect companion for your Beoplay E8 2.0 as well as your smartphone, the wireless charging pad supports regular charging (5W) and fast charging (10W).
Existing Beoplay E8 owners can also get wireless charging
As the original Beoplay E8 earphones fit perfectly into the new wireless charging case, Bang & Olufsen will make it possible for existing owners of Beoplay E8 to enjoy the benefits of wireless charging. The charging case and wireless charging pad will be sold separately, and you will also be able to buy separate left and right earphones.
Send Dad to watch the Baa-Baas at Twickenham!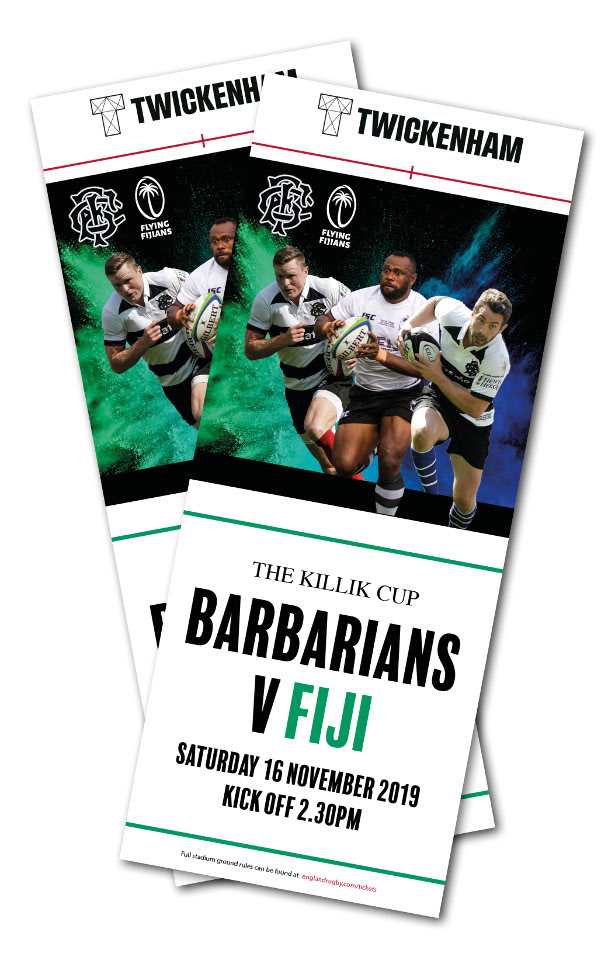 In the only Autumn International of 2019 to be played at Twickenham, the Barbarians will contest Fiji for the Killik Cup just two weeks after the 2019 Rugby World Cup final, presenting UK fans in the grip of rugby fever with a golden opportunity to experience top-class international action at the home of English Rugby.
The Barbarians, affectionately known as the world's most famous rugby club, are renowned for their attacking flair and entertaining style and will meet a Fijian team also synonymous with fast-paced, thrilling rugby.
Across their 129-year history, the Barbarians shirt has been worn by more than 5,000 players from over 30 different nations, including sporting legends such as Jonah Lomu, Brian O'Driscoll, Bryan Habana and England's 2003 Rugby World Cup winning captain, Martin Johnson.
Fans can expect to see a number of this year's Rugby World Cup stars pulling on the famous black and white shirt to play a Fiji team containing some of the most skilled players in the game.
The last time the two teams met at Twickenham, in November 2013, more than 68,000 fans were treated to a mouth-watering spectacle of running rugby, with the Barbarians stealing the show in an electric 43-19 win.
This year's fixture is not to be missed, with a bumper crowd expected to fill Twickenham again for their first taste of post-Rugby World Cup action.
Tickets are on general sale now from www.ticketmaster.co.uk/barbarians with a special early bird ticket offer available for a limited time only.
Price: Adults £20; Kids £15
From: www.ticketmaster.co.uk/barbarians
www.mementoexclusives.com
To celebrate SportPesa Racing Point F1 Team's home race, the FORMULA 1 PIRELLI GRAND PRIX DU CANADA 2019, why not take a look at our outstanding range of products, from re-engineered race-used wheel rim tables, to test-used suits and signed helmets.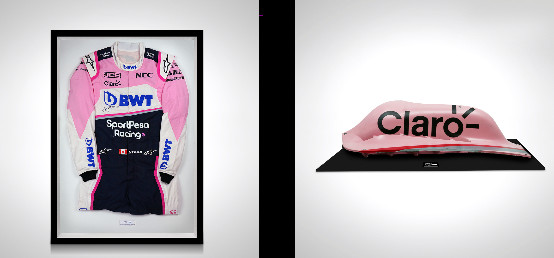 Plus, we look back at some of the best races and wins at the Montreal circuit on the Memento blog. Take a read now to discover which made our top three.
SportPesa Racing Point F1 Team
SportPesa Racing Point F1 Team –
Lance Stroll 2019 Signed Test Worn Race Suit