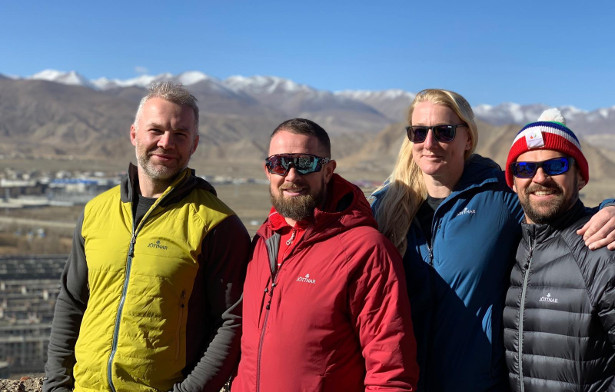 LMAX Exchange Everest Rugby Challenge: Rugby with Altitude | Wooden Spoon. Ollie Phillips interview post completion.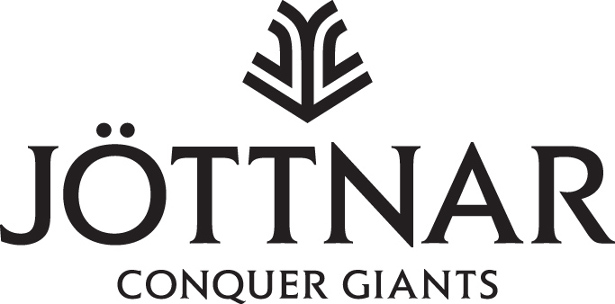 (Ollie Phillips, Shane Williams, Tamara Taylor & Lee Mears pictured during the LMAX Exhange Everest Rugby Challenge)
FACEBOOK | TWITTER | INSTAGRAM | YOUTUBE
Find out more about Ollie @ www.optimistperformance.com, Twitter: @olliephillips11, LinkedIn: https://www.linkedin.com/in/phillipsollie/
Super to catch up with Ollie Phillips who is no stranger to extreme rugby challenges… former World Rugby Player Of The Year Ollie has completed several rugby inspired missions to conquer records and thereby raise awareness for sponsors and critically the children's charity Wooden Spoon. The team have raised over £350000 so far for Wooden Spoon a rugby inspired charity who raise much needed funds for kids facing extreme personal challenges. Many thanks go to LMAX Exchange who sponsored the event which was many months in the planning and took 3.5 weeks to complete. Our contact was established with Ollie kindly via Jöttnar Mountain clothing & Technical Outdoor Wear who retail clothing for everyday and for extreme mountain sports. Jöttnar clothing is designed to cope with the coldest of temperatures and the variety of temperatures faced by high peak climbers. Ollie and the team were attempting to play rugby at the highest level it had been played so an altitude challenge. They chose two locations to attempt the challenges, which wre Everest Base Camp and Everest Advanced Base Camp. With altitudes higher than Mount Kilimanjaro and with Everest Advance Base Camp a low oxygen environment, playing mixed tag and full contact rugby was about as challenging as it gets!
Catching up with Ollie just after the trip, we were able to get an idea of the planning, challenges and also the spectacle of playing rugby just beneath Mount Everest!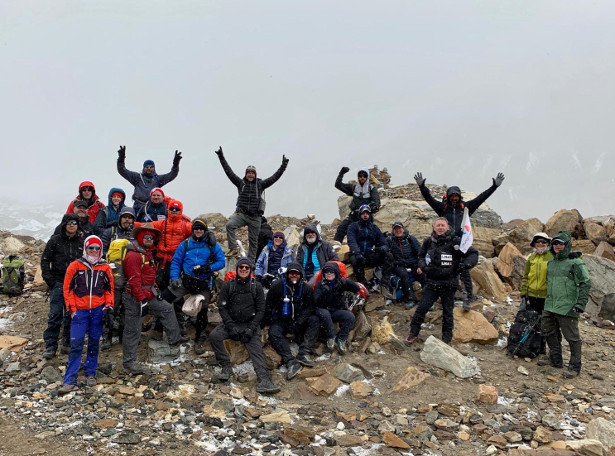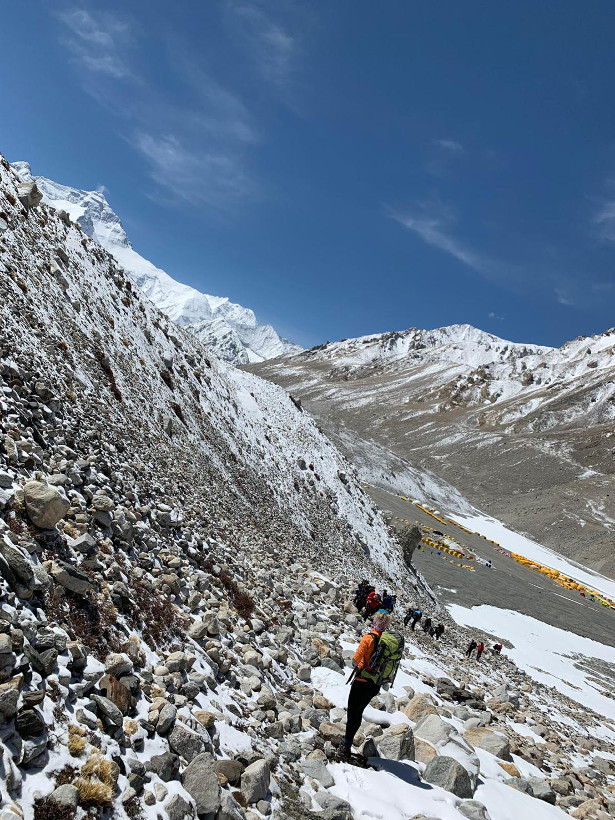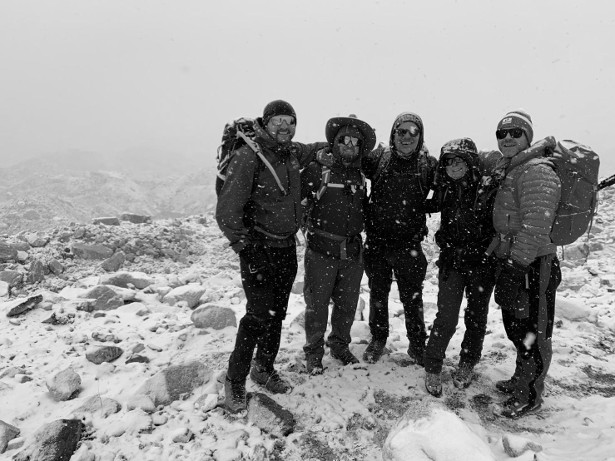 Ollie Phillips thought of the idea with the Wooden Spoon charity. Four years ago he and a team had set a world record at the North Pole playing rugby as "far northerly as it had ever been played… so four years later with the Rugby World Cup happening in Japan, and having set the record for the most northerly game they said lets set a record for the highest game ever played. After meetings and one or two beers the next thing i'm half way up mount Everest !"
We set 2 Guinness World Records. 1) highest game of mixed touch at 5200m and 2) the highest game of full contact rugby ever played which was set at advance base camp 6400m up!
To get there you either go in via Kathmandu in Nepal for Everest south side base camp or via Tibet and China on the North side. We went in via Tibet and China on the North side so we actually could drive to base camp on the North side. Abase camp is about a 6500m walk/ascent from base camp and is about 14 miles littered massive rock boulders, shale, ice. For perspective, the summit of mount Kilmanjaro is 5800m, so Everest advance base camp is another 600-700m. We are at the foot of Mount Everest, underneath it, and some of the pictures are stunning. From where we were it is still another 2,000m to the summit. It was absolutely beautiful, but it is incredibly tough. The amount of oxygen in the air is reduced at that altitude and it was so tough to breath which is why there is a limit to the amount of time people are allowed to stay there as it has medical implications.
Its a place where clothing is of paramount importance. Clothing is your protection from the harshness of the environment. The Jöttnar clothing is incredible gear. It all depends on the weather and what is going on, so before the sun rises your talking minus 10-15, its baltic and then you have a wind chill kicking up. The clothing required is big down jacket, down trousers, thick walking boots… you are very wrapped up, but by 11 am / mid day it can get a bit like a furnace so the sun reflects of everything. That sunshine and reflection means it gets very hot so underneath your nose and eyes you burn badly. Then 4.30pm the sun drops behind Mount Everest on the west side and then the temperature plummets very quickly heading to –15 temperatures really quickly so your wrapping up again with 3 or 4 layers. Its in those conditions that you really appreciate the moisture wicking ability of the clothing. The kit is crucial for being safe and respecting the mountain so kit admin is paramount!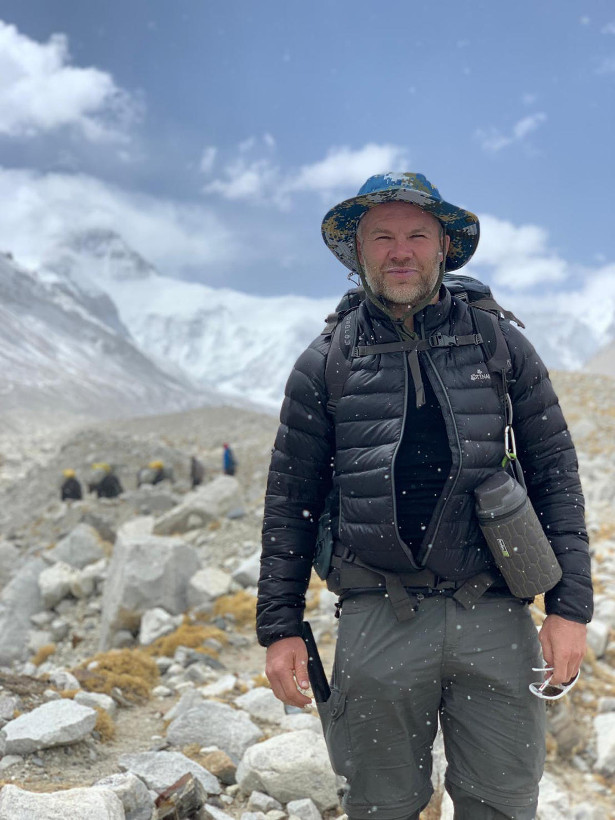 The trip was 3.5 weeks. We were at advance base camp for 6-7 days. Acclimatisation at advance base camp is 2 days. We were on advance base camp for 6-7 days because after that the body starts to deteriorate… so the body starts to shut down. You experience fatigue, lack of sleep, cognitive processing is affected. You have to get back down to base camp.
Jöttnar clothing is a bit of a life saver! Its very easy to carry. It goes into small pouch bags so you can have it very quickly and accessibly. The design of the clothing is based around the facts of Mount Everest type conditions. You are going from very cold to actually very hot so you sweat and the last thing you want is for that sweat to freeze on your body! Jöttnar clothingis brilliant at wicking away sweat and you really appreciate just how good it is in those conditions."
Thank you so much Ollie.
Best wishes, InTouch Rugby Outdoors Editor.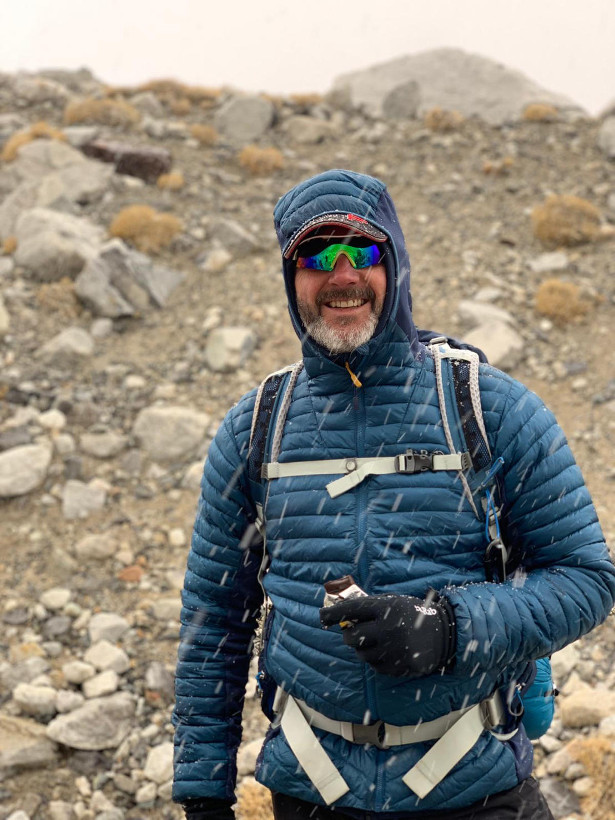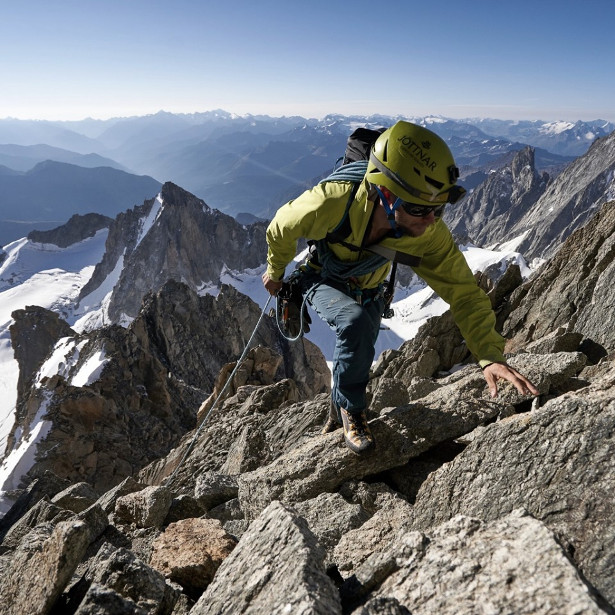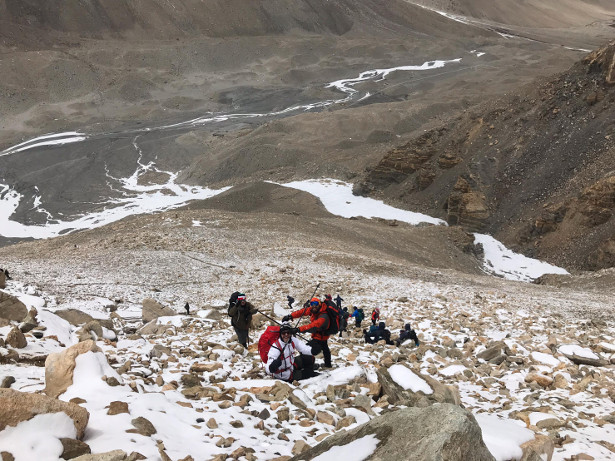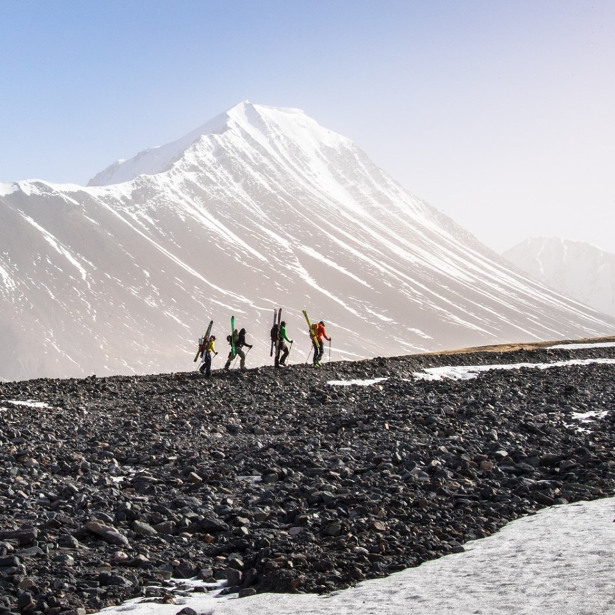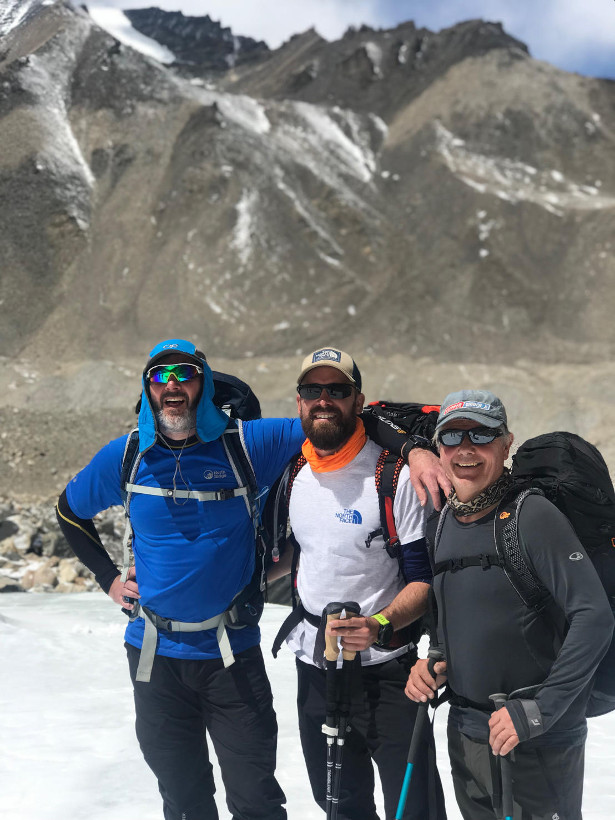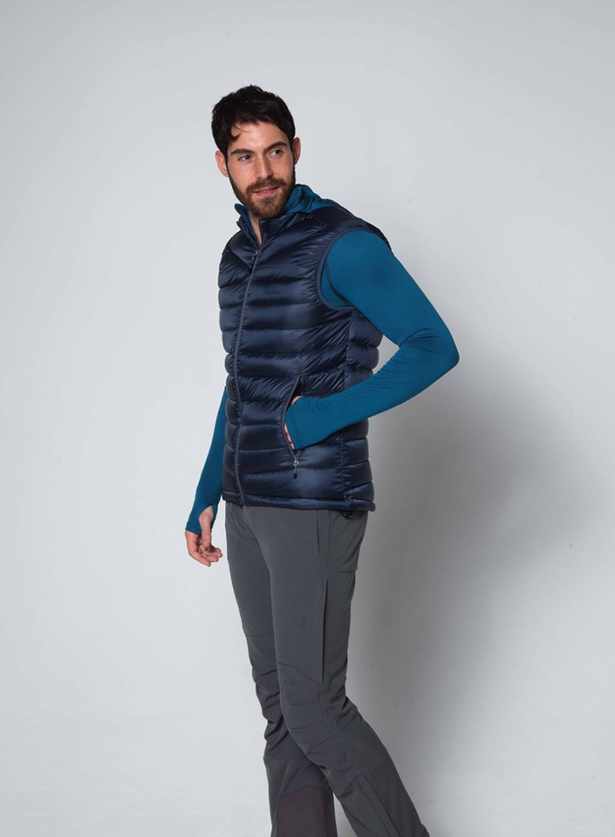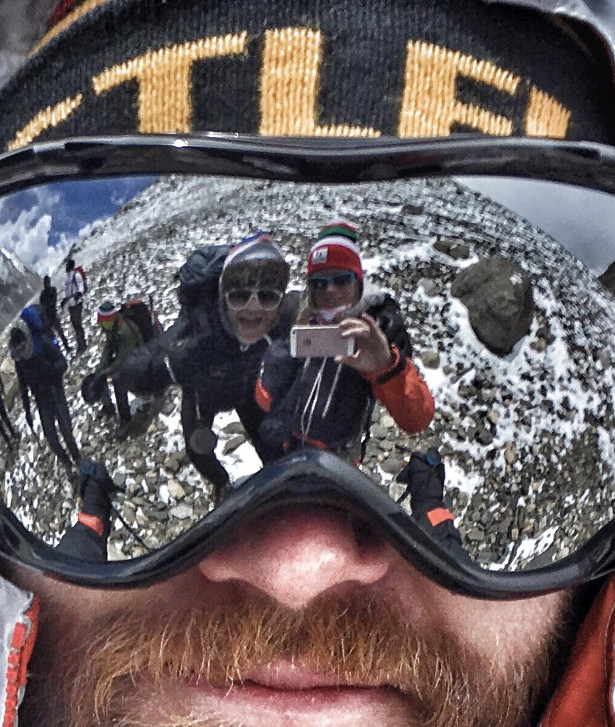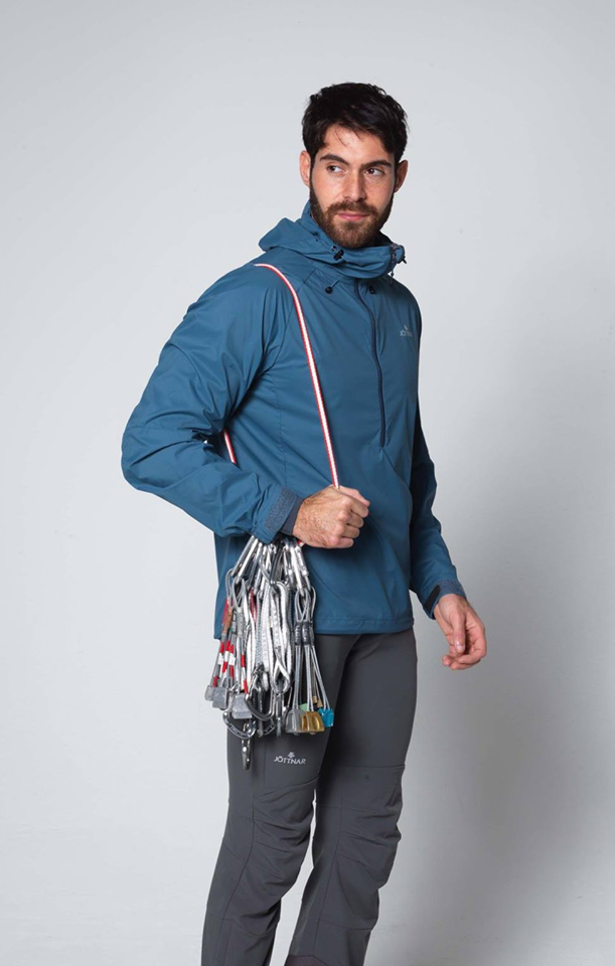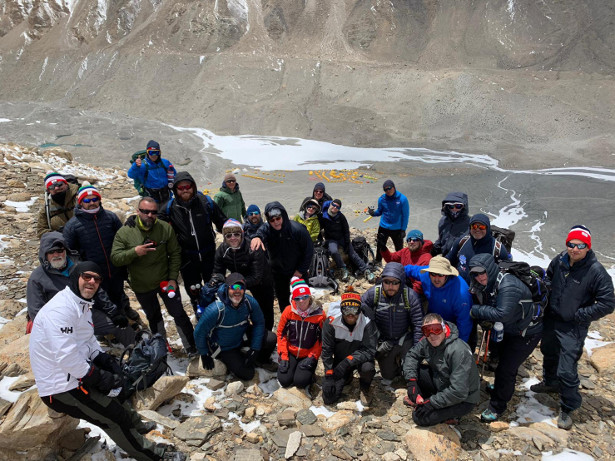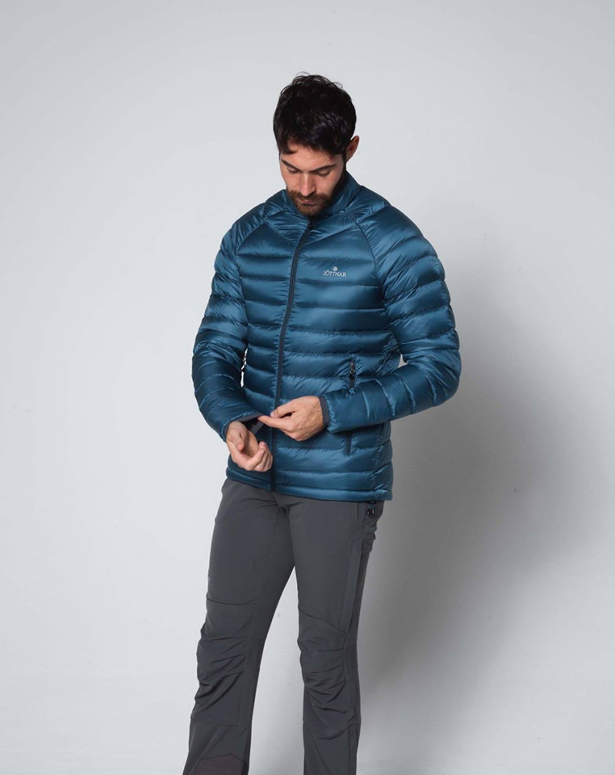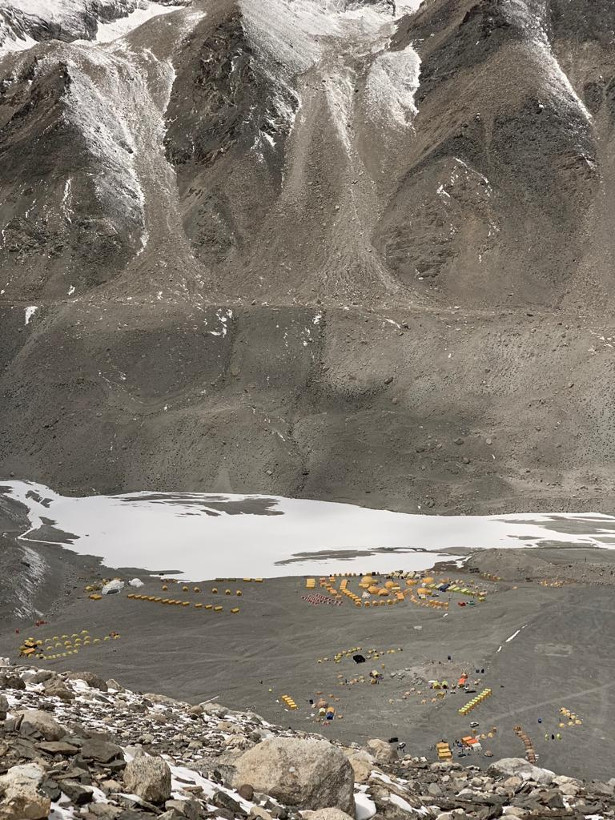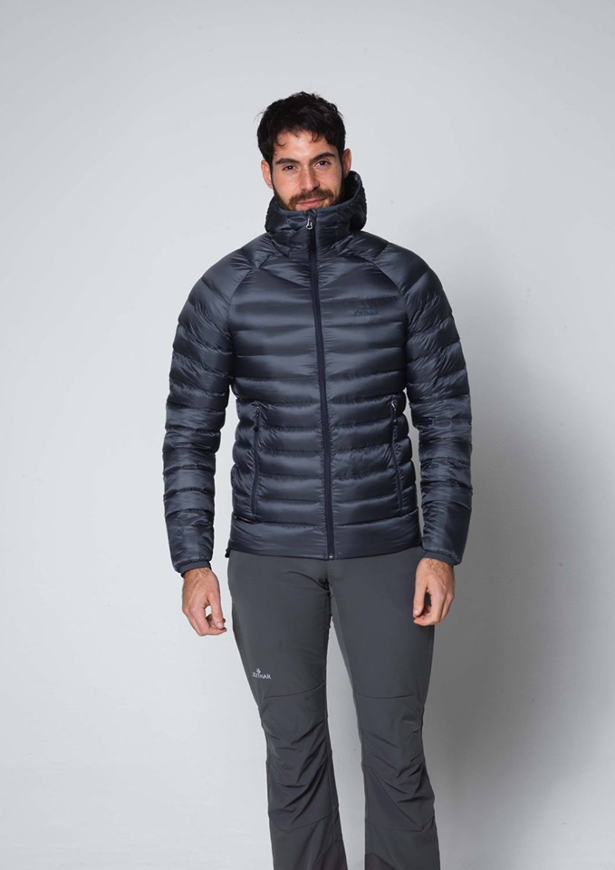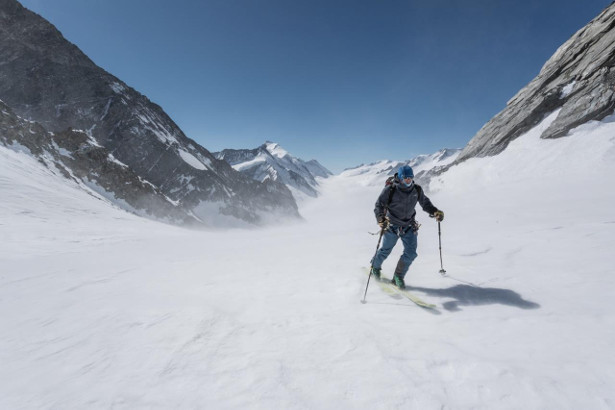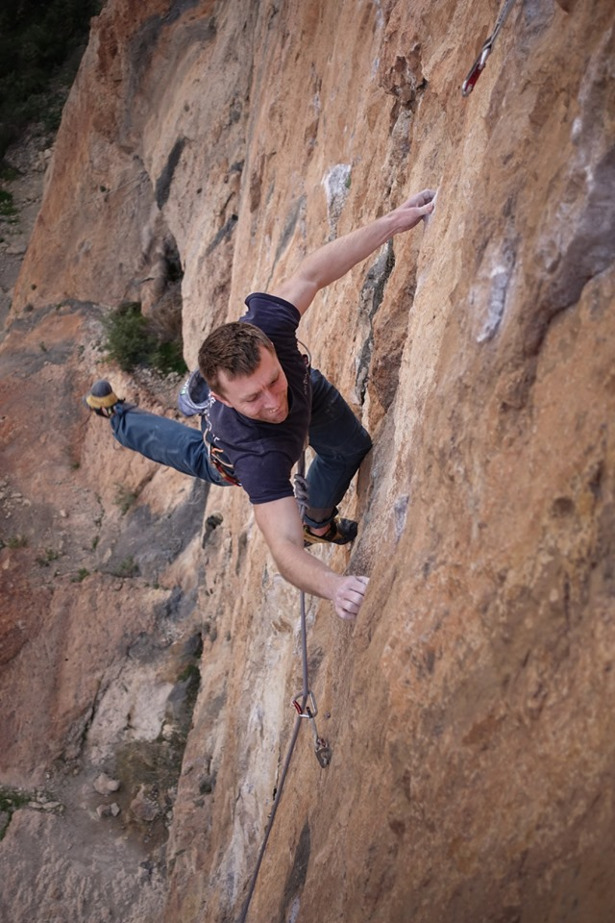 Bawbags design striking underwear featuring custom fit that make for an excellent Father's Day gift.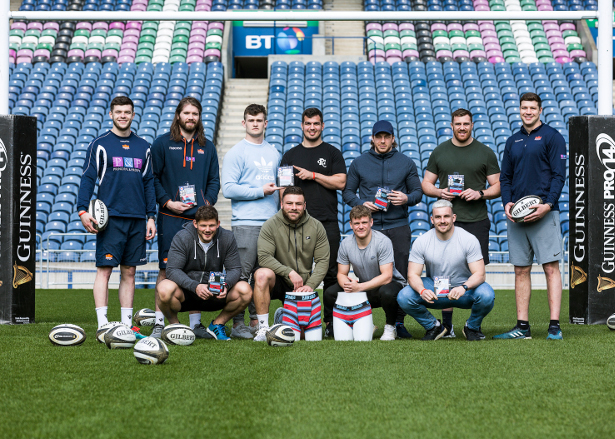 FACEBOOK | TWITTER | INSTAGRAM
With a mission to keep the nation's baws tidy, Bawbags design striking underwear featuring custom fit that make for an excellent Father's Day gift. Each pair of underwear also comes with a guide to self-checking baws to help raise awareness for testicular cancer, and is an initiative launched in conjunction with the Scottish Rugby Team.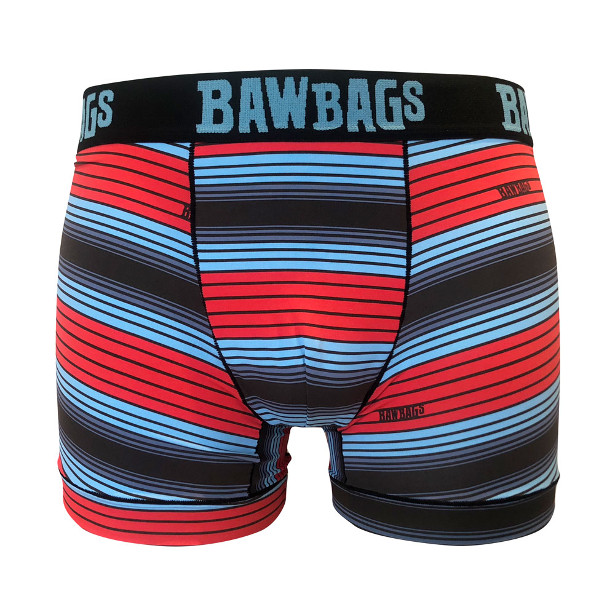 Worn by Olympians and elite athletes from rugby, football, and snow and extreme sports, the comfortable range of underwear is perfect for both sporty dad's and those who appreciate fun design. Bawbags donates a portion of profits from each pair sold to various charities and have recently designed underwear for the Teenage Cancer Trust.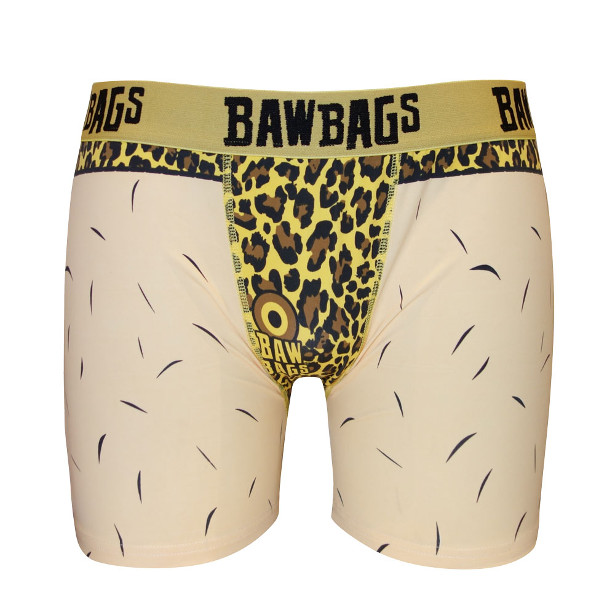 I have attached some images for you to consider and also have product available to issue should you wish to see the product.
Bawbags are available to purchase here: www.bawbags.com
We have something new for Father's Day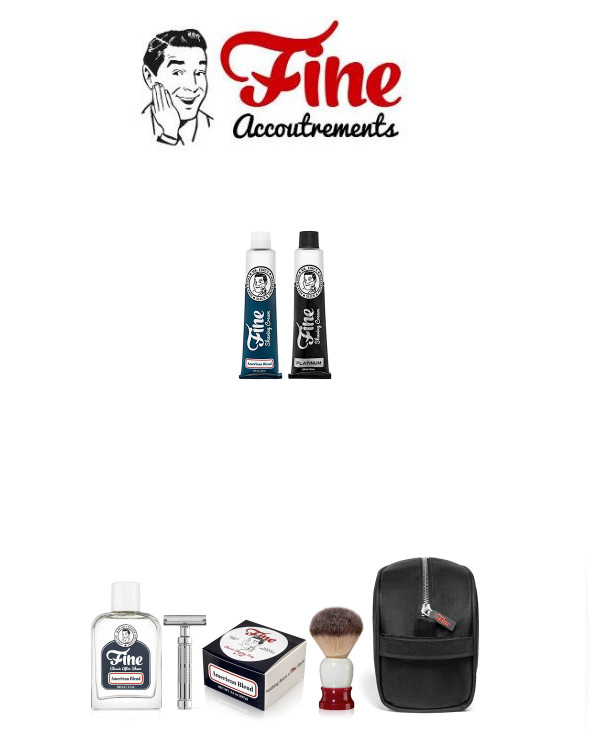 Father's Day is just around the bend. Looking for a simple gift that just spells "Dad"?
Hit a home run with our wet shave arsenal. It's one of those rare things that he appreciates and could actually use daily.
JUST ADDED
Fine shaving cream and American Blend shaving soaps are back in stock now!
Hersey & Son: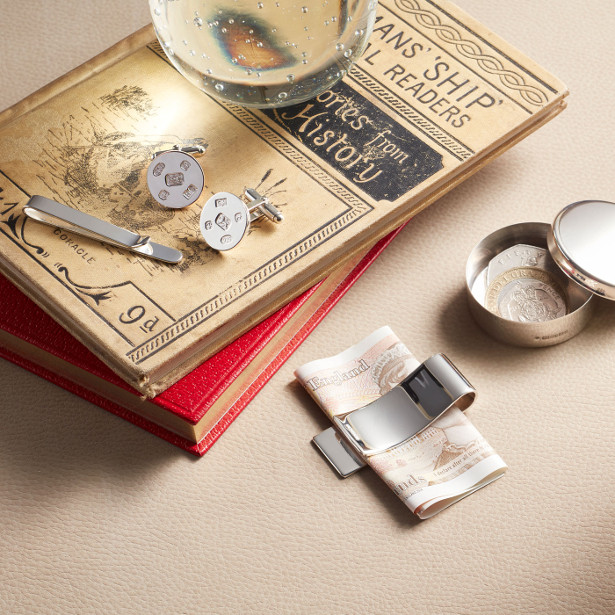 Hersey & Son is one of the few remaining traditional silversmiths in the UK. Craftsmanship is at the core of everything they do and rest assured if they cannot do something then they find the greatest independent businesses who can; their enamel cufflinks are hand painted by friends in Birmingham, their crystal decanters are mouth blown in Devon, and their gemstones are hand set in Jaipur. Including sterling silver tableware, photo frames, wine coasters, pepper mills and candlesticks, as well as a growing collection of men and women's jewellery. 95% of their collection can be engraved making them lovely personal gifts.
Prices from £12 – £600
Instead of giving your father another tie or book for Father's Day, buy him something that few people will consider.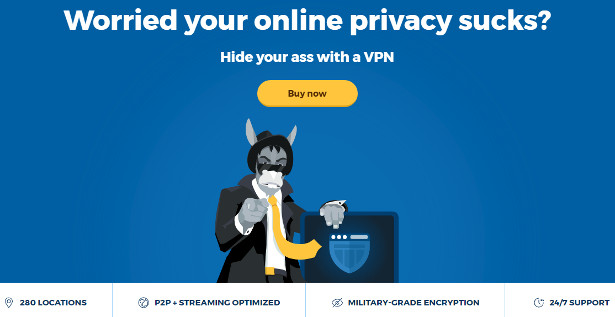 Whether your dad is a business traveler or just likes to see the world, this tech gift will make him feel appreciated and keep him safe on his next trip.
While hard to avoid when on-the-go, constantly connecting to airport or hotel wifi is a risky move that can lead to security and privacy risks that are easily avoidable.
HideMyAss! or HMA! is the perfect VPN to keep your dad safe and protected online. With 280 locations of servers, you can access blocked sites, stream whatever shows you'd like online, protect your bank information, and much more.
NORDÉS ATLANTIC GIN RELEASES GIN GIFT PACK ON TIME FOR FATHER'S DAY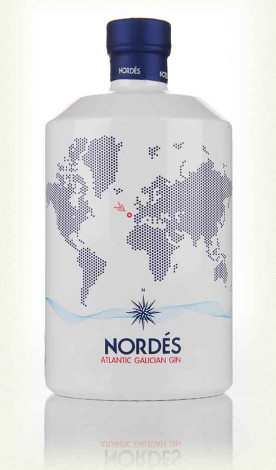 Nordés Atlantic Galician gin is produced in a small distillery close to Santiago de Compostela, Galicia's capital in North Western Spain. White albariño grapes are distilled with selected botanicals. Verbena is paired with laurel, samphire and mellow sage, warmed up with a pinch of juniper, cardamom, ginger, hibiscus and black tea. This results in a gin with notes of eucalyptus, laurel and mint and delicate flavours of white fruit.
The gin brand has now released a new gift pack including a bottle of Nordés and a branded ice bucket, ensuring ice is available for G&Ts! It will make a fun gift for the gin-loving dad.
Nordés ice bucket pack is available at Master of Malts – £36.62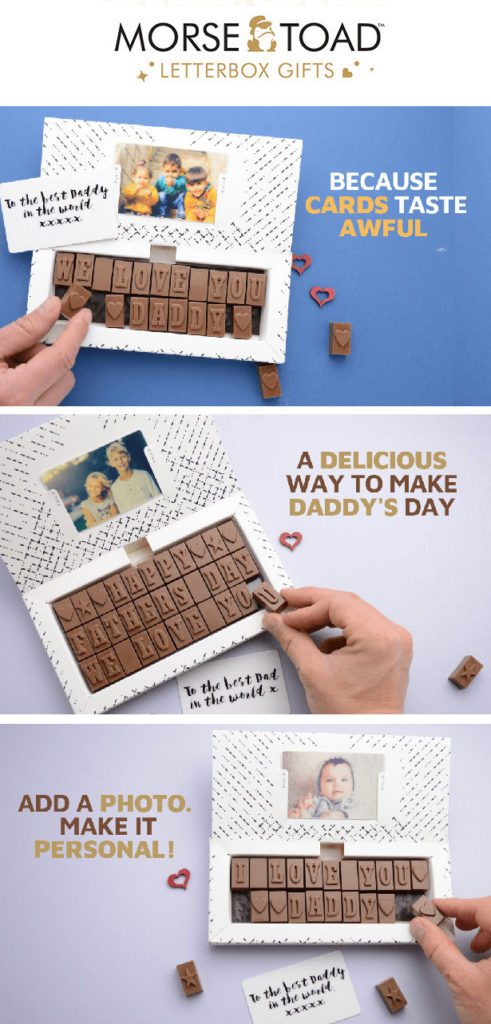 Looking to raise a glass to your deserving Dad with an offering fit for a King?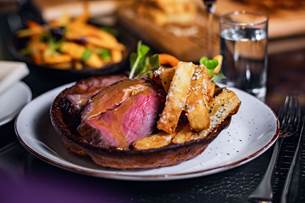 Head down to STK on London's Strand where they will be hosting a real family feast on both Saturday 15th and Sunday 16th June April from 1pm to 3pm.
Bring along your nearest and dearest and tuck into melt-in-the-mouth thick-sliced New York spice-rubbed grain fed rib eye accompanied by Empire State Pudding (STK's plate-sized tribute to the Yorkshire pudding), parmesan truffle fries, roasted seasonal roots & squash, truffle mac & cheese and cornbread by executive head chef Vincent Menager.
For Dads that love a good puzzle…

SmartCar Mini: One for dad to play with his little ones…Smart Games, the worldwide leader in creating multi-level logic games is thrilled to announce the arrival of its latest one player puzzle game, SmartCar Mini, a new challenge which is sure to get your brain in gear! Budding car enthusiasts must build their car according to the plan, placing 4 blocks correctly, before taking it for a test drive! SmartCar Mini is a fun, compact, 3D-puzzle with 24 multi-level challenges to complete, varying from easy to expert. Compact, mind bobbling fun for all ages!
RRP: £5.99| Stockist: smarttoysandgames.co.uk
IQ Puzzler pro: Keep dads mind active with multiple levels of brain teasing fun! SmartGames new IQ-Puzzler Pro features 120 challenges in three playing modes, including both 2D and 3D challenges! The top of the game board features a grid for 2D challenges and a separate grid for 3D pyramid challenges, while the bottom of the board features a completely different 2D challenge grid. All in the same compact, portable travel case.
RRP: £9.99 | Stockist: smarttoysandgames.co.uk/iq-puzzler-pro
For Dads that love construction…
Geosmart FlipBot: For the man that has everything, GeoSmart, the magnetic construction system that enables children and adults to build different structures using an exciting selection of magnetic geoshapes is ideal! The new ingenious 'Flip Bot' allows children (and adults) to create their own remote-controlled vehicle; a super cool robot car with turbo motors, which once constructed, little ones can enjoy driving it and watching it flip! For those not familiar with GeoSmart, it really has proved to be an ideal STEM magnetic construction set, featuring bright colours, strong magnetic geoshape pieces and a patented double-safety system. Since every piece is compatible with each other, this has become a popular collectible range.
RRP: £38 | Stockist: Amazon UK
Father's Day gift ideas from Jules B
www.julesb.co.uk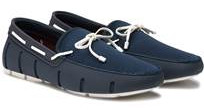 Firstly, our Swims Braided Lace Loafers, which are waterproof and perfect for Dad ahead of his next holiday. Wear them by the pool, for a paddle in the sea or simply for a touch of modern style on rainy days.
Swims Braided Lace Loafers
Product description: The Swims Braided loafers take inspiration from the classic leather loafer, but are updated with major functional values. The braided lace is an iconic Swims feature with its mix of contrasting colours. A soft and flexible upper fabric provides a good, snug fit and air circulation ensures premium comfort. Designed for men that enjoy an elegant look that lasts, these loafers achieve a versatile finish suitable for various occasions.
One of our S'well or S'ip by S'well bottles are also a great gift for outdoorsy dads, keeping drinks hot for 12 hours and cold for 24 hours. These are available in a range of styles and sizes. Take one of these handy bottles with you on your next hike or keep it with you during the working day to stay hydrated.
S'well 17oz Clandestine Water Bottle
Product description: From the brand's Metallic Camo collection, the S'well 17oz Clandestine water bottle is the perfect accessory to keep your hydrated throughout the day. Crafted from a triple-walled stainless steel construction, this thermos bottle features a vacuum seal and screw top, ensuring your drinks stay cold for twenty four hours and hot for twelve hours. Adorned with the metallic and contemporary Clandestine print, this bottle boasts effortless style.
S'well 40oz Incognito Roamer Bottle
Product description: Introduce effortless style into your outdoor accessories with the S'well 40oz incognito roamer bottle, providing an elevated take on the classic camo print. Expertly crafted from stainless steel in a triple walled construction, this bottle features a screw top and vacuum sealed insulation, ensuring your cold drinks stay cold for twenty four hours and hot drinks hot for twelve hours. Complete with a practical carabiner clip hook attachment, you can stay hydrated wherever your hike takes you.
S'ip by S'well 16oz Coffee Black Travel Mug
Product description: Boasting a sleek matte design, the Sip by S'well coffee black travel mug is an everyday accessory that promises to complement any look. Crafted from stainless steel, the bottle features a vacuum sealed insulation and double walled construction to ensure your drinks stay hot and twelve hours and cold for twenty four hours. The travel mug is complete with a screw top and leak-free lid for ease of use.
Izipizi #E LetmeSee Sunglasses
Product description: Add the perfect accessory to your summer wardrobe with the Izipizi #E sunglasses. With cool trapezium shaped frames that are easy to wear, these charming sunglasses are perfect for styling with your favourite outfits all season long. They feature a durable rubber feel frame, flexible hinges and offer 100% UV protection with category 3 lenses.
MR.BOHO Classic Embassy Sunglasses
Product description: Inspired by early 2000s style, the MR.BOHO classic Embassy sunglasses are a cool retro accessory to complete your summer looks. These lightweight sunglasses have been expertly crafted in Italy with gold-tone copper frames, timeless rounded lenses with a brown tint, high quality hinges and branding to the temple tip. To ensure practicality as well as style, they also offer Category 1-3/UV400 protection.
Le Specs Block Party Sunglasses
Product description: Get a cool modern look with the Le Specs Block Party sunglasses. Crafted from translucent acetate with a chunky rectangle frame, these modern sunglasses are a versatile staple for sunny days. Spring loaded hinges ensure durability, whilst Category 3 lenses provide good UV protection, perfect for everyday wear. The brand's signature logo is stamped to each temple for a signature finish.
Tommy Hilfiger Vintage Fit Zip-Through Hoodie
Product description: Invest in the Tommy Hilfiger zip-through hoodie for a year-round casual essential. Crafted from a traditional jersey cotton, the simple sweat features a traditional zip-through fastening, drawstring hood and roomy pouch pockets, while the versatile hue makes it a workable wardrobe must-have. This Tommy Hilfiger hoodie is complete with the label's famous logo embroidered to the chest and striped zip placket for a signature finish.
At the Spinnaker Tower, we offer an amazing adrenaline-filled abseiling experience; perfect for active, outdoor dads!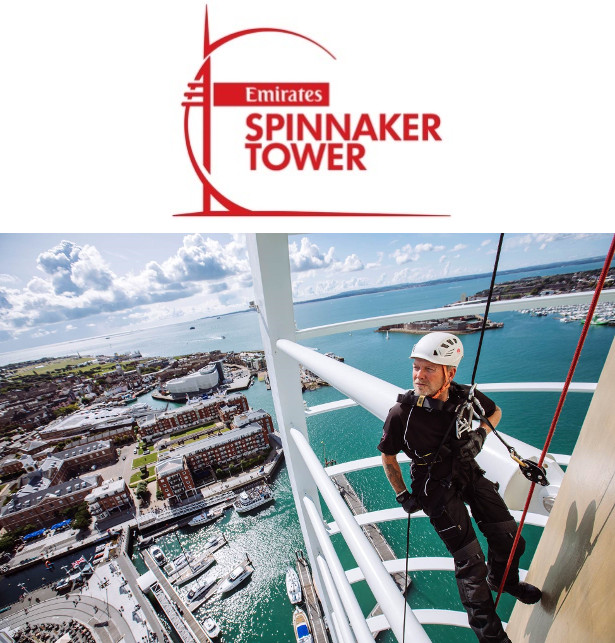 Experience an amazing adrenalin rush and take on a 100 metre descent down the side of Portsmouth's iconic landmark, Spinnaker Tower. With unmissable views across Portsmouth harbour, the Solent and the Isle of Wight, there is no better reason to experience life on the edge!
Set yourself a personal challenge, fundraise for a charity close to your heart, take a unique approach to a team building exercise or simply do it for the thrills!
www.spinnakertower.co.uk/events/event/abseiling
TOP OF THE POPS
-PERSONALISED PRESENTS FOR FATHER'S DAY-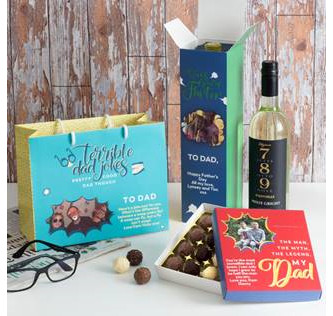 Want to give the perfect, thoughtful gift this Father's Day? Whether you're giving him a pair of socks or an extravagant new watch, wrap it up with Vanilla Reindeer's extra-special personalised packaging to show how much you care.
Choose from gift bags, bottle boxes and bags or cards – browse a selection of designs, then simply add your Dad or Grandad's photo and your gift will be sure to stand out from your siblings'.
Vanilla Reindeer's personalised gift bags are ideal for holding your present of choice and are available in four sizes, with prices from *£6.99 up to *£8.99.
If you're stuck for what gift to give, why not shop a range of premium alcohol online? Vanilla Reindeer stocks booze from a wide selection of brands, including Moet & Chandon, JJ Whitley and Old J. The personalised bottle boxes and bags are perfect for storing your chosen tipple, priced from *£5.99 to *£6.99.
Also available are various men's toiletries sets from Baylis & Harding, plus a selection of delicious confectionery.
Or perhaps your Dad has a sweet tooth? Spoil him rotten with Vanilla Reindeer's personalised chocolate boxes. Choose from three sizes and over ten designs, containing delicious truffles in flavours like Intense Dark, Smooth Milk, White Lemon, Sweet Mandarin, and Dark Mango and Passionfruit. These range from *£11.99 to *£18.99.
With personalised items covering every season and event from Mother's Day, Thinking of You, New Baby, Weddings, Easter, Baby Shower, Graduation, Father's Day, Thank You, Good Luck and Congratulations – Vanilla Reindeer has something to mark every special occasion.
This exclusive online service means that with just a few clicks of a mouse you can create a stunning personalised bag or box. They add an extra personal touch to the occasion and they're really fun to create. Using the latest print technology Vanilla Reindeer will ensure your images are beautifully reproduced on a huge range of gifting items – all of the highest quality.
This premium packaging is not just for holding your gift – with a beautiful, personalised design, these gift bags and bottle bags are items to keep and treasure for years to come.
UK based Vanilla Reindeer is the NEW personalisation brand and was launched to offer a wide range of fully personalised products that combines contemporary design flair with the very latest in digital print technology, providing you with a user-friendly, one-stop service that's guaranteed to delight all those special people in your life. We also have a special code for 30% off the first order – DAD30PR.
Order by 11th June 2019 for standard Father's Day delivery.
*All prices exclude postage.
For more information visit www.vanillareindeer.com

Geographers' A-Z Map Co Ltd and Dr Gareth Moore
A-Z Puzzle Book
Have You Got the Knowledge? www.harpercollins.co.uk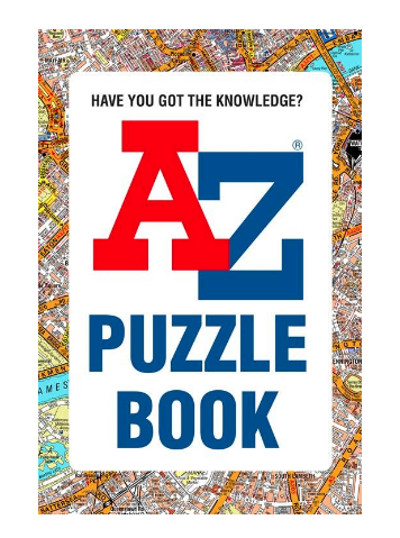 TWITTER | FACEBOOK | INSTAGRAM
16th May 2019 |Paperback|£14.99
The ultimate mapping challenge from the world famous map makers and the perfect gift for Father's Day.
50 short quizzes in a variety of categories including history, sport, entertainment, transport and nature.
A mixture of word games, riddles, code-crackers, anagrams, trivia questions and mathematical conundrums to keep your mind working for hours!
Do you have the knowledge required to unlock the secrets of Britain's Streets? 50 maps with a puzzle for each from iconic locations throughout the country including The Tower of London, Warwick Castle, Old Trafford, Murrayfield Stadium and Stonehenge.
A-Z Maps are the largest independent map publishers in the United Kingdom, providing cartographic services, digital data products and paper mapping publications including Street Atlases, Visitors Guides, Great Britain Road Atlases and The Adventure Atlas.
About the author: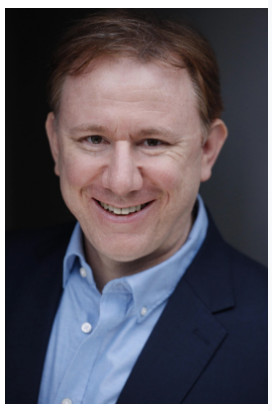 Gareth Moore is author of a wide range of brain-training and puzzle books for both children and adults, including the bestselling Ordnance Survey Puzzle Book, Brain Games for Clever Kids, The Kids' Book of Crosswords and The Mammoth Book of New Sudoku, plus many dot-to-dot maze and activity books
Great Gifts From Norma & Dorothy www.normadorothy.com Who Have A Father's Day Section!
FACEBOOK | TWITTER | INSTAGRAM
Norma & Dorothy are a personalised gift company, whoose products are perfect for Father's Day gifts! So much so they have curated a dedicated Father;s Day Page! suitable. You can find a link to their Father's Day category here > https://www.normadorothy.com/fathers-day/fathers-day-gifts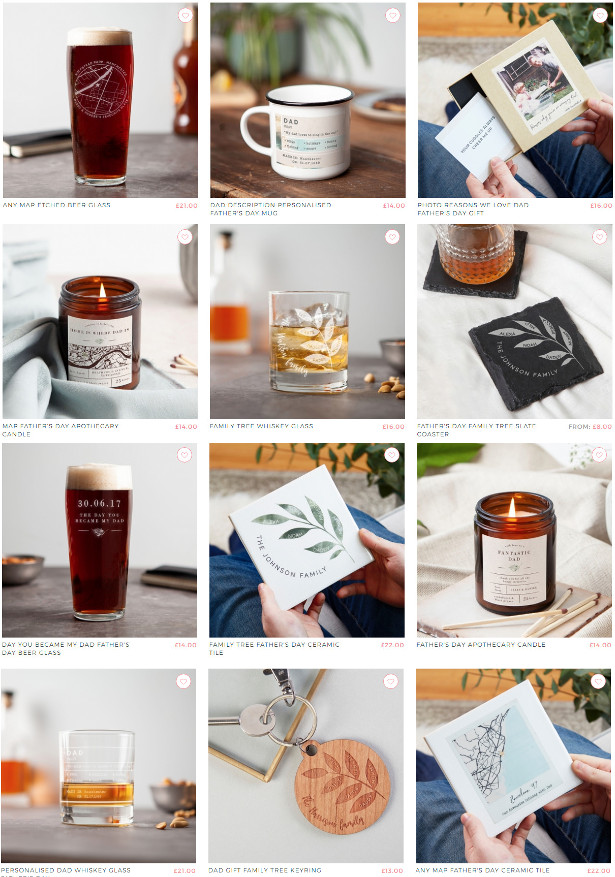 & Many More On > https://www.normadorothy.com/fathers-day/fathers-day-gifts
Rustic hand-crafted stationery. We love pastels, buntings and glitter! Beautiful handcrafted cards and wedding stationery. We ship worldwide!
NORMA & DOROTHY LOVE HAND-CRAFTED STATIONERY.
"Founded by Grace Sherriff in 2013, in just a few short years our wedding stationery company has grown from humble beginnings to a respected and thriving business, with a dedicated team of staff and happy customers all across the globe and we're not stopping there!
We spend each day designing pretty things and hand-crafting beautiful wedding stationery for our customers. There's also the occasional break for tea and cake
YOU CAN WATCH A SHORT VIDEO OF OUR MAKING PROCESS HERE: http://www.normadorothy.com/about-us/"
www.normadorothy.com
Conn's HomePlus Gift Guide for Dad, a 129 year-old specialty retailer, currently operating nearly 130 locations.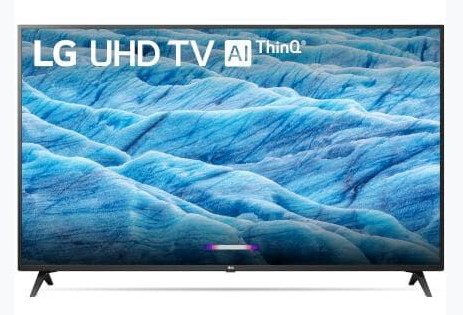 Compiled by the brand's trendspotting team, the list is designed with the tech-savvy Dad in mind — those who enjoy entertaining smarter, not harder.
65" LG UHD TV with AI ThinQ®
This HOT DEAL, for just $699.99, works with Google Assistant or Alexa and boasts 8.3 million pixels for an image 4x sharper than HD. Help Dad control compatible smart home devices using just his voice, enhancing the game-watching experience from the comfort of his favorite chair.
Weber Genesis® II E-310 Gas Grill
Dad can say "bye bye" to singed eyebrows and "hello" to this gas grill that features (3) powerful burners, cast-iron cooking grates, a tuck-away warming rack, and stainless steel side tables. The grease management system will prevent flare-ups and compatibility with iGrill 3 app-connected thermometer will ensure Dad's status as a premier griller before the end of summer (accessory not included).
Surround Sound Home Theater Package
And for the Dad who likes to feel like he's at the game without fighting traffic, check out the Bose Bass Module 700 Wireless Subwoofer and Sound Bar 700. Save $100 this Father's Day, when you bundle the pair of Alexa enabled smart devices for the ultimate surround sound experience.
With over 300,000 audiobooks, dramas and exclusive podcasts to choose from, the gift of an Audible membership is a creative choice for lovers of all things audio.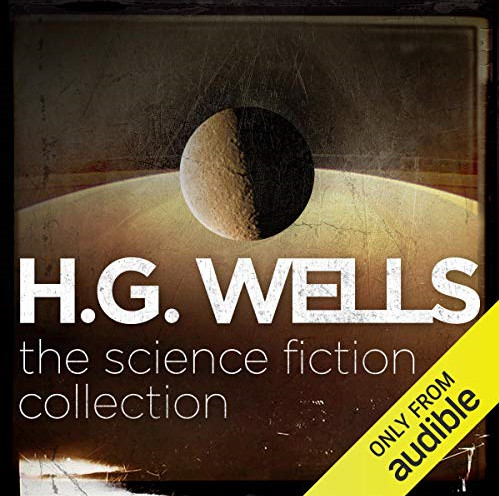 Whether you pick a one month (£7.99), three month (£23.99) or twelve month membership (£69.99 and 25% discount), huge savings can be made with up to 60% off selected audiobooks, a free credit each month and access to daily deals.
You can browse all Audible's gifting options at: www.audible.co.uk/ep/giftcentre
See below for a list of well-known favourites that are sure to excite any type of Dad. Each narrated by world-famous actors, critically acclaimed Audible Original podcasts and audio-exclusive titles, and/or hand-picked by Audible's editors.
Gifts to make your dad smile this Father's Day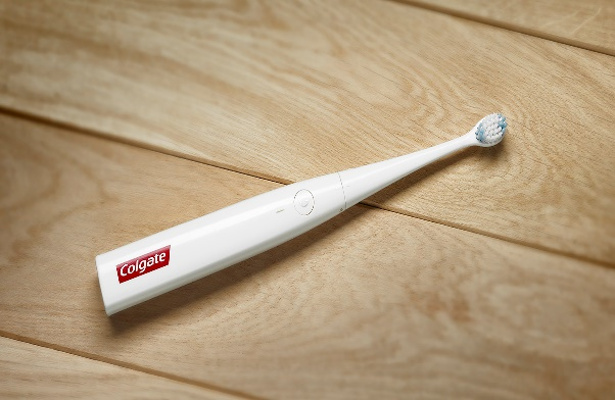 With Father's Day fast approaching and the age-old question of 'what can I get dad to show him how much I care?', Colgate have put together some suggestions to make your dad smile!
Ideal for dad's who travel for business or for those who stay in town, these gifts are a must for a winning smile… and he'll thank you for it.
Colgate Connect E1 Smart Electronic Toothbrush
The Colgate Connect E1 Smart Electronic Toothbrush is the first an app-enabled smart electronic toothbrush with Artificial Intelligence, and is perfect for tech-savvy dads. The toothbrush, which has been designed with the help of dentists, provides real-time feedback on your brushing habits in 16 zones of the mouth, to help your dad prevent dental problems before they start.
The Colgate Connect E1 Smart Electronic Toothbrush connects to your smartphone via the Bluetooth app and is available to buy exclusively from Apple for £89.95.
Colgate ProClinical 250+ Toothbrush
With its slim, lightweight design and travel cap, the Colgate Pro-Clinical 250+ Black Electric Toothbrush is not only great for travel but home too – an ideal Father's Day gift for dads on the go.
This powerful toothbrush delivers up to 30,000 strokes/minute with a two-minute self-timer and a 30 second pacer to ensure that you're spending enough time tending to those pearly whites.
Available to purchase for £49.99 at Superdrug and all major retailers.
Nuheara IQbuds BOOST
www.nuheara.com/iqbuds-boost/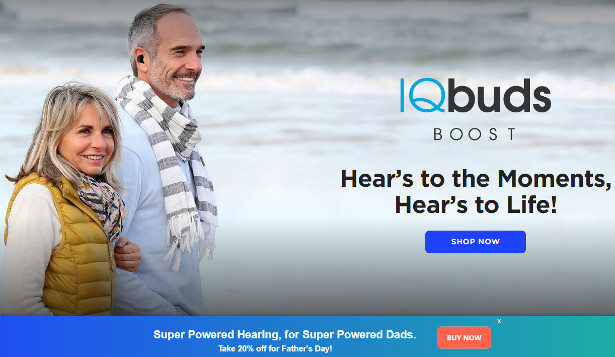 They're sleek Bluetooth earbuds that help people with mild hearing loss (1 out of 6 Americans) hear perfectly under any conditions: a backyard barbeque, a concert, even a windy trail hike or bike ride: www.nuheara.com.
They cost thousands less than a hearing aid and deliver "20/20 hearing" (20Hz-20Khz) without the need to visit an audiologist. In addition to amplifying and sharpening incoming sounds, they also deliver brilliant audio. Users can customize the settings of their IQbuds BOOST with an app that comes paired with the device.
They're perfect for hip adults who could use a little help with their hearing, but either don't want or aren't ready for a traditional hearing aid.
For families who argue over the TV volume, Nuheara provides a perfect solution.
Father's day gift
PRO ORGANIC fertilizer company.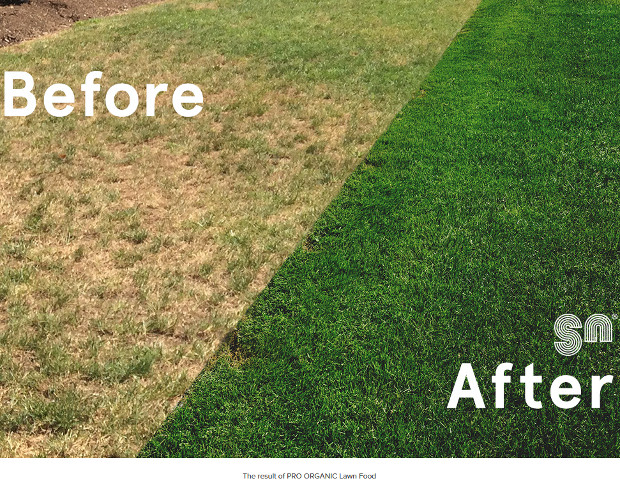 We are all in love with a perfectly good looking lawn and keep this at the best condition to stand out. How about the best organic lawn fertilizer for this special father's day as a gift? PRO ORGANIC® Lawn Food is 100% organic and it contains 17 different natural minerals to maximize the microorganism activity in order for your lawn to stay healthy and lush. This is the best lawn fertilizer and the result is incomparable with any other lawn fertilizer products.
www.blog.shinnong.org/blog/best-organic-lawn-fertilizer.
RockHer Haute Jewels "www.rockher.com" is a great place to buy your father or husband a great gift!


RockHer Haute Jewels specialize in customized engagement and wedding bands. The technology behind RockHer Haute Jewels uses Artificial Intelligence to find a diamond expert. RockHer Haute Jewels promise to provide ethically sourced diamonds, 100% Recycled Gold and Platinum, Customized Made with 3D Technology, and the ring is guaranteed to fit. RockHer makes sure the design is satisfactory to all your needs. The designers spend quality time to get your diamond ring to your needs and you are satisfied with the shape, settings, and design. They offer monthly payment plans with Affirm with 0% APR financing. Affirm allows one to make easy monthly paymen ts over 3, 6, or 12 months. They have excellent reviews on Trustpilot a perfect rating of 5 Star and over one hundred and fifty reviews. RockHer Jewels makes it their mission to innovate the way consumers purchase high-end jewelry, that future generations will admire for years to come. RockHer Haute Jewels uses ROSI their own AI technology powered by IBM's Watson to find the best diamond for the best price, carat size, and color. Another reason RockHer Haute Jewels is a trusted source is through their partnership with Responsible Jewelry Council and JVC. They pledged to operate under the highest standards of business practice. RockHer makes your online shopping experience a unique one. RockHer prides in being on the forefront of eCommerce innovation. They provide a new 3D ring viewer that lets you see all angles of the ring. Their 360 diamond videos show 50x magnification. One of the most important features on www.rockher.com is that it is the world's only digital diamond expert. ROSI goes through thousands of high-quality GIA – graded diamonds using an algorithm enhanced by artificial intelligence. They perfect the quality backed up with a personal digital gemologist that guides you through what could be an overwhelming shopping experience. There are many different types of rings on RockHer, so anyone can buy one for any occasion. This would be a great site to use around Father's Day.
RockHer carries some amazing gifts for men and can really bring the relationship back on its feet. Couples will benefit from this and will get their relationship back where it was. The items RockHer provide are all authentic and really stand out to make sure the father looks great!
A Better Burger: BurgerFit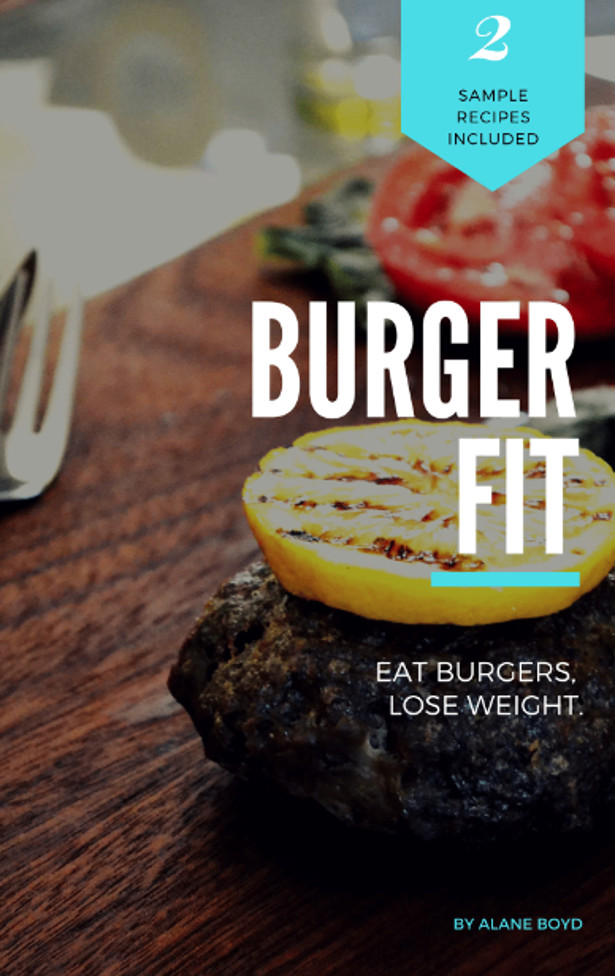 Playing rugby is a huge calorie burner and you need to make sure you are getting a balance of protien and fiber. It is easy to get your balance with BurgerFit burgers. BurgerFit burgers are ground meat burgers with vegetables in them to get everyone eating healthier! BurgerFit burgers can be made with any type of ground meat: beef, turkey, chicken, lamb, pork, etc. Veggies include a wide range from peas and cauliflower to radishes and beets.
Milspec Retail, www.milspecretail.com, is a great company to use for Father's Day!


Milspec Retail has been advanced the way tactical and weaponry have played a role in regard to the war on terror. Milspec Retail provides gun owners with a variety of tactical equipment and additional specs for their firearms. Milspec was built for one goal. Milspec Retail supplies with warriors, first responders, officers in uniform, and the American citizen. Mispec Retail focus on modern technology, innovative pursuit, and the highest performing products available on the market. All of Milspec's products are made here in the United States.
For all the veterans, enrolled military personnel, and law enforcement, Milspec Retai l provides military and law enforcement with a 10% discount. As well have a wide variety of brands to choose from. They hand pick every product and hold each product to the highest industry standards. Mispec Retail provides daily sales to those who are on a budget and are looking for a safety net. Each product that Milspec Retail carries is ensured and has passed all regulation tests.
This is a perfect site for all of our veterans this Memorial Weekend and for Father's Day. They provide customers with tactical gear to keep them safe at all times and offer a great selection to choose from. Each item bought will help the United States in the long run and will only help those that need protection.
Fathers Day Gift Idea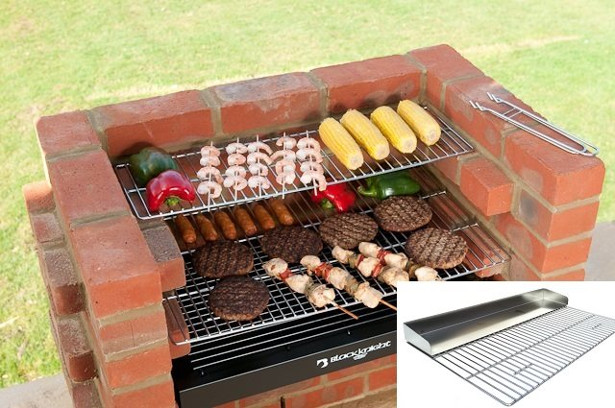 The best way to enjoy time with friends is eating great food in a relaxed atmosphere. The most relaxed atmosphere has to be outside in your garden, yard or communal area and the best food has to be barbecue, cooked over traditional charcoal on an Original Black Knight Barbecue Kit.
Designed over 42 years ago, the Black Knight range is the original and still the best. With 3 sizes to choose from, each kit offers unbeatable design, quality and safety as all our kits conform to British Standards Institute regulations.
With the addition of our Ember Guard to protect against rolling and spitting charcoal, Black Knight offer the most advanced design and the safest BBQ kits on the market.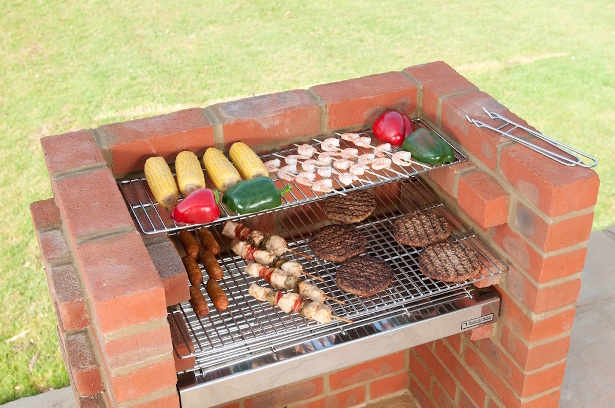 Your barbecue can feature our basic barbecue surround or you can let your skill and creativity shine through in a state of the art outdoor kitchen – the only limit is your imagination.
Get started from as little as £29.99 up to £249.99 – we have something to suit every budget and every home.
www.blackknightdirect.co.uk
www.brickbbqgills.com
www.brickbbqkits.co.uk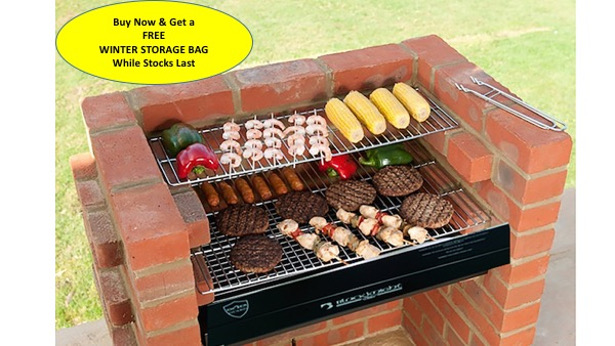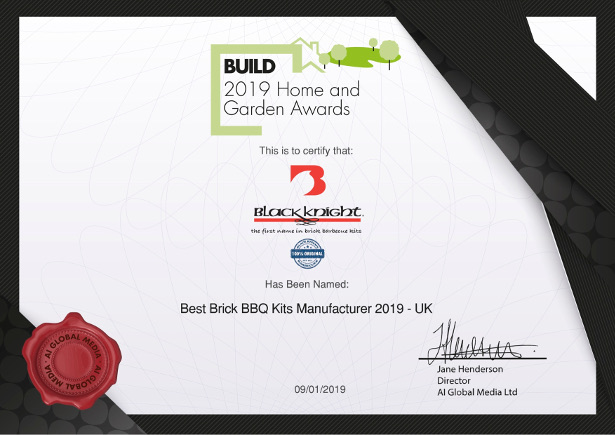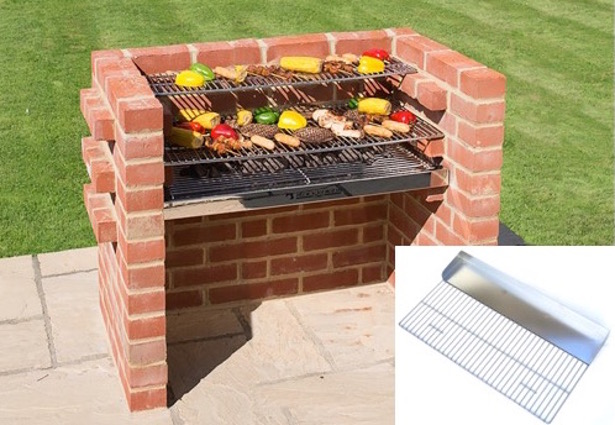 The best Father's Day Gift: a made to measure gift from Hockerty.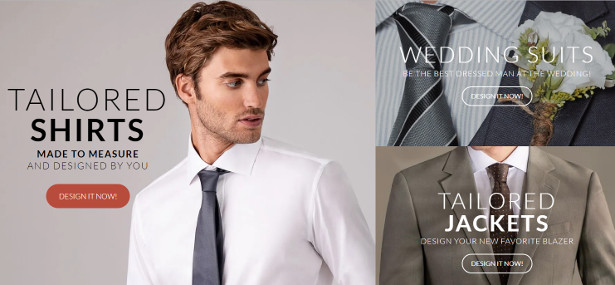 Hockerty provides the perfect gift: a custom tailored dress shirt. It is perfect for fathers as it combines craftmanship (all our garments are made to measure) with new technologies. So it is the best excuse to take some time together and have fun choosing the fabric and taking the measurements. He will consider it a luxury experience and you will be really proud when you see him wearing a garment that fits perfectly. Hockerty gift cards options are never disappointing.
Hockerty
www.hockerty.com