Luxury leather company Maxwell-Scott are offical partners of the premier rugby union team, Saracens. www.maxwellscottbags.com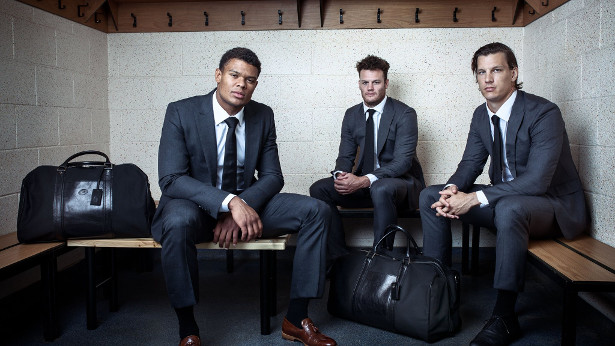 FACEBOOK | TWITTER | PINTEREST | INSTAGRAM | TUMBLR | YOUTUBE
They have launched the Saracens X Maxwell Scott collection. Handcrafted from vegetable tanned leather by Maxwell Scott who represent a proud tradition of style, quality and craftsmanship.
They manufacture beautiful leather goods. Designed in England and manufactured in Italy. All their products are handmade and come with a 25 year warranty.
See more at :- www.maxwellscottbags.com/catalogsearch/result/?q=saracens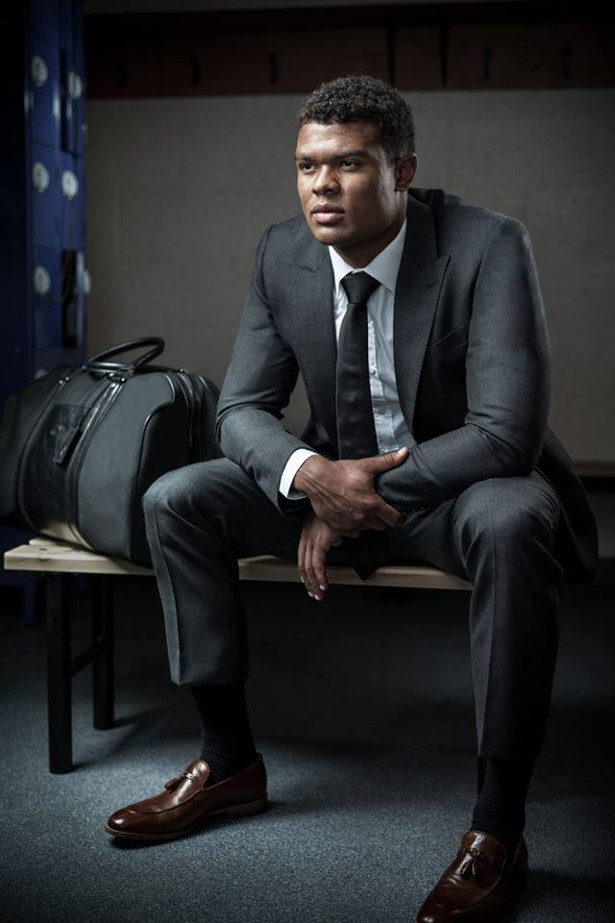 Blending the finest Italian hides with over 200 years of traditional tanning methods, Maxwell Scott bags are hand crafted to original designs and exude an inimitable quality and elegance recognized throughout the world.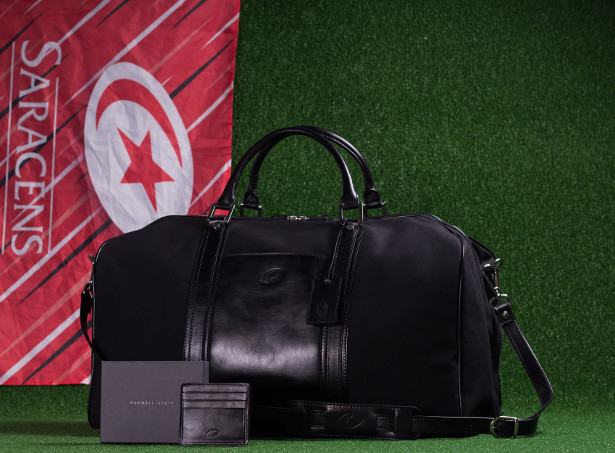 Their "Vera Pelle Italiana Conciata al Vegetale" (vegetable tanned leather) has been carefully chosen from one of the finest and most well renowned tanneries in the whole of Italy and takes much longer to produce than other processes, such as chemical or chrome tanning. It ages beautifully, gaining unique characteristics and becomes suppler with use.
The Saracens X Maxwell Scott collection is a distinctive blend of the professionalism of Saracens and the handcrafted excellence of Maxwell-Scott.
Please find below a few examples of the range…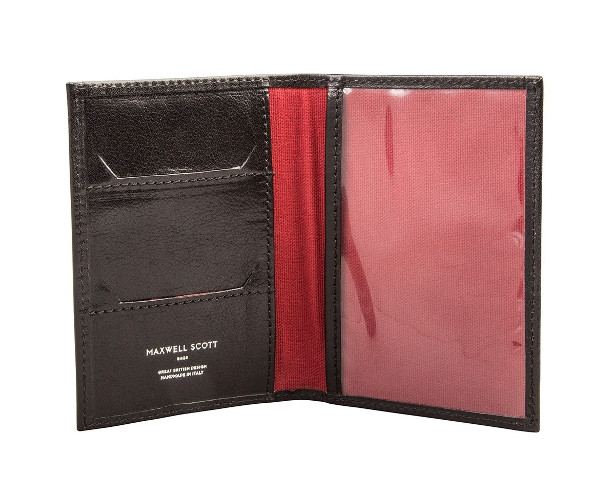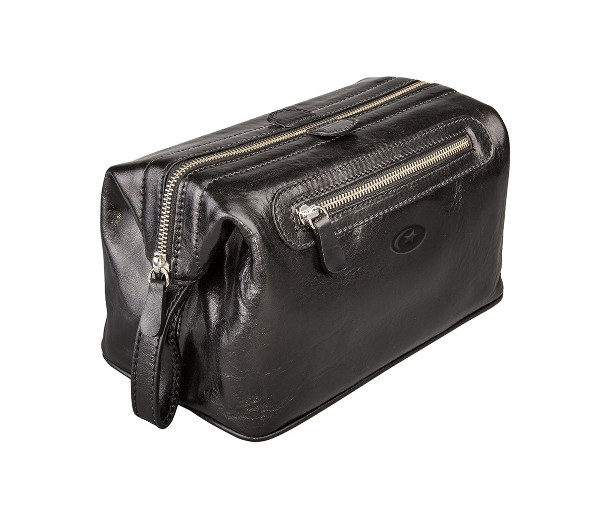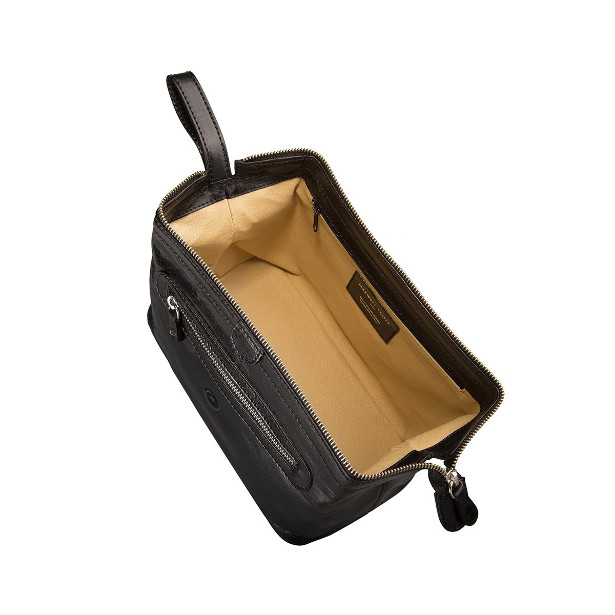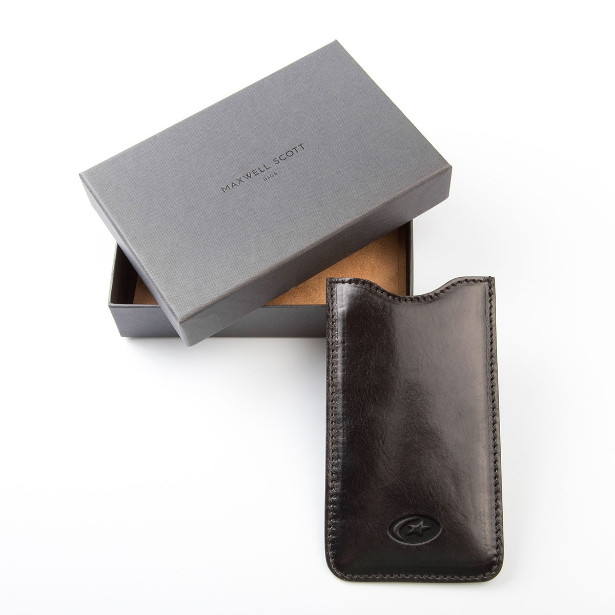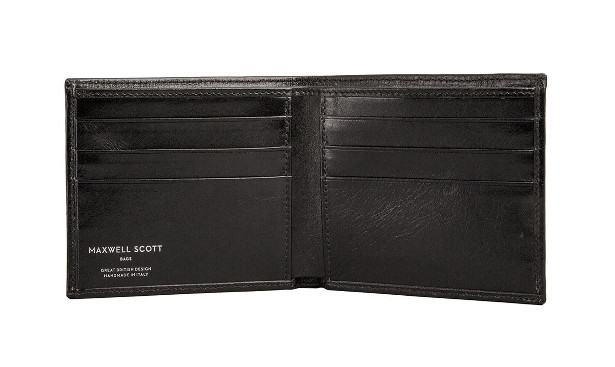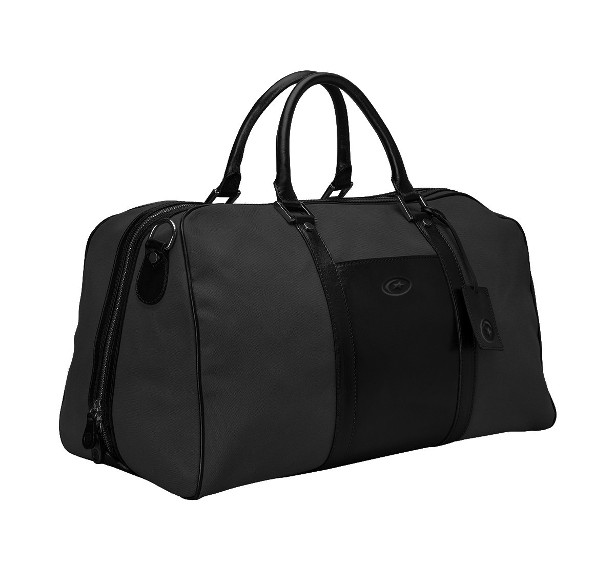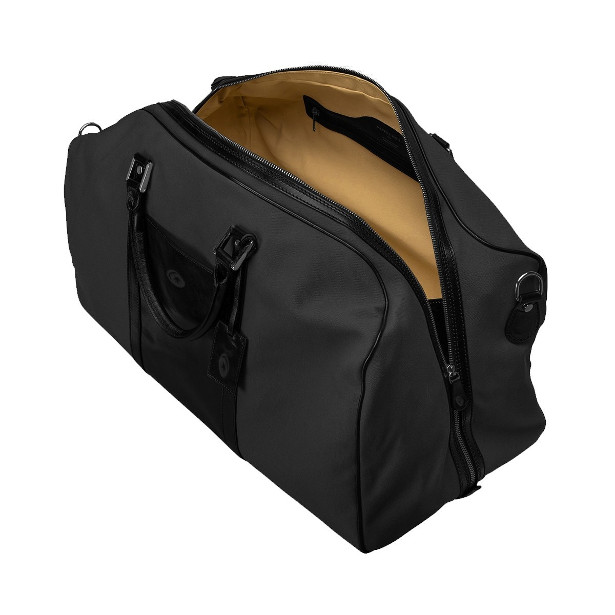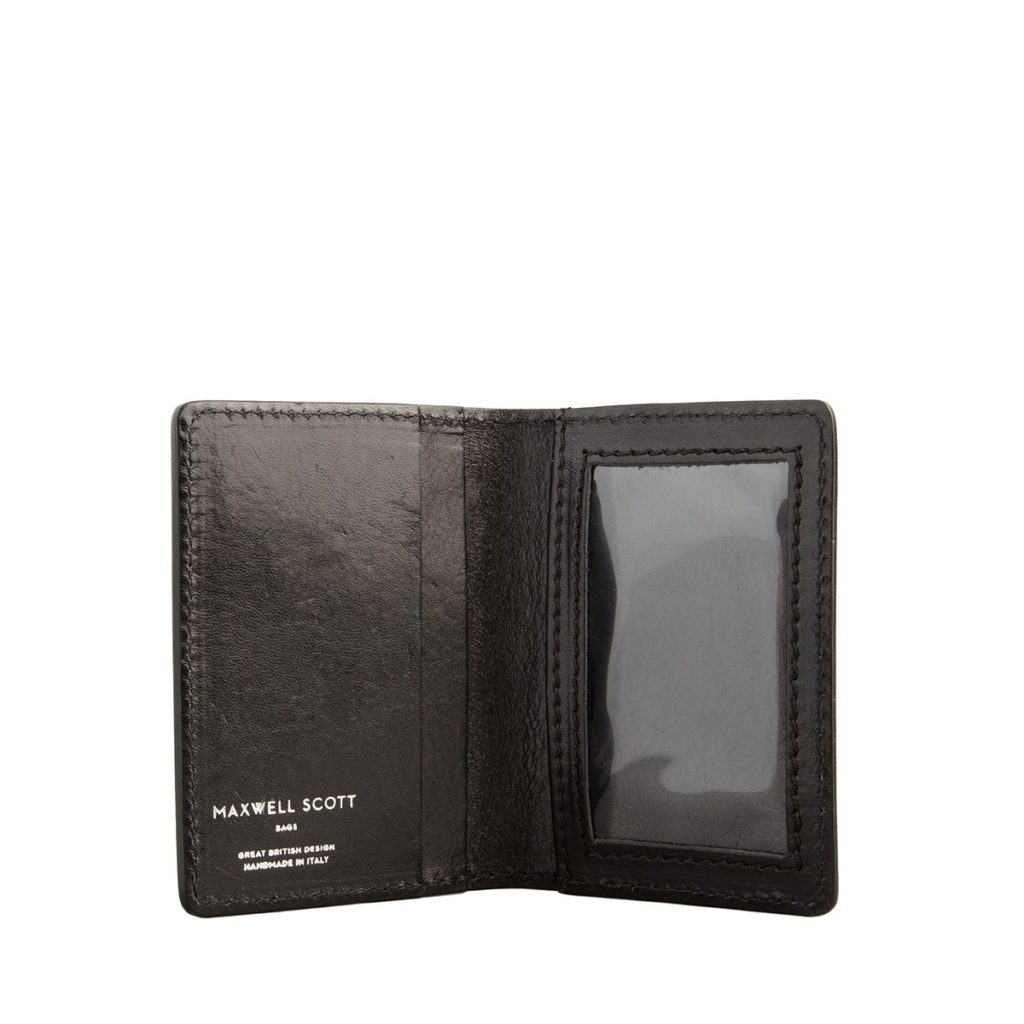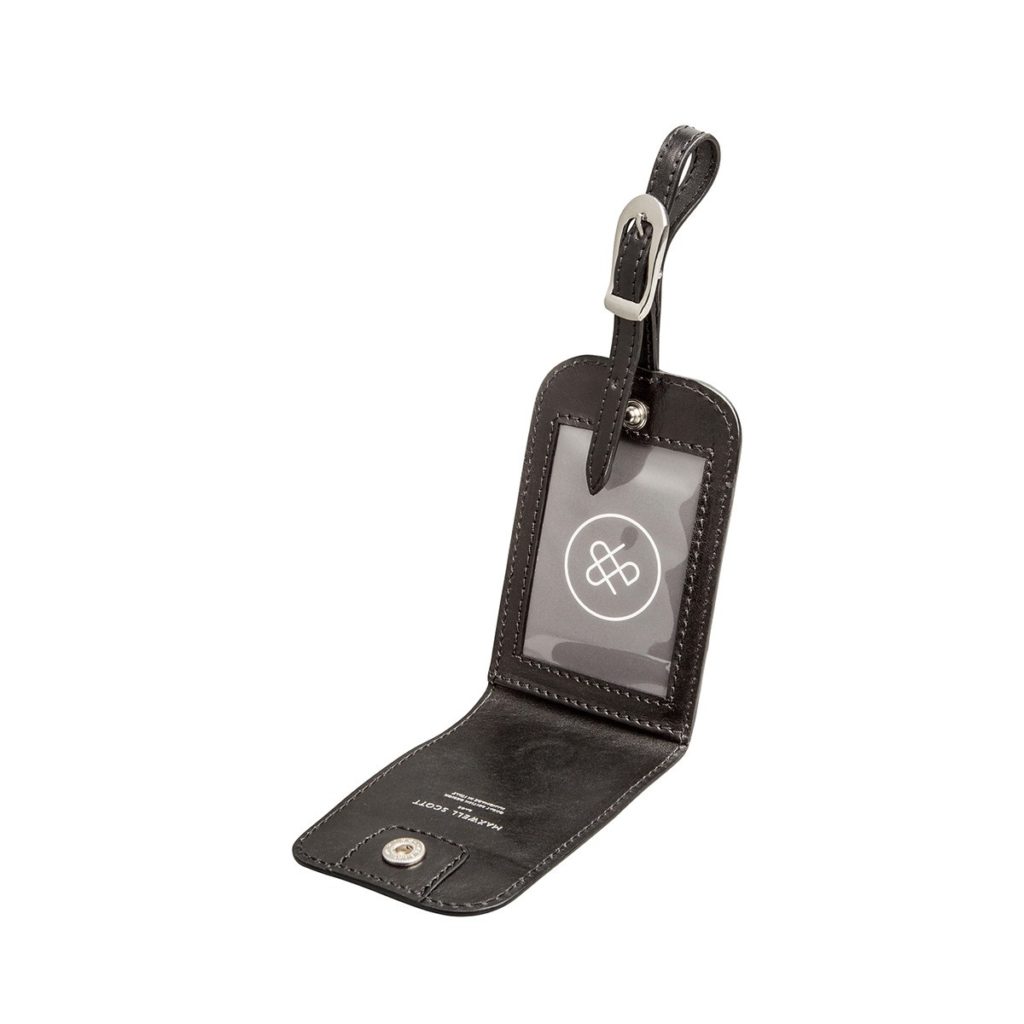 SPIbelt makes a great gift for the dad who loves fitness and the great outdoors!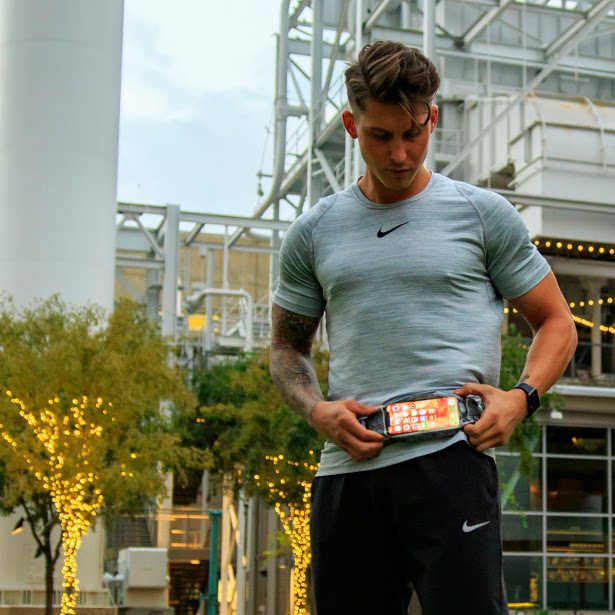 FACEBOOK | INSTAGRAM | TWITTER | PINTEREST
The all-new SPIbelt® Running Belt with Window features a smart touch compatible screen for phones, so when dad is out doing what he loves he can easily access his text messages, music and more with ease! Rugby, running, hiking, hunting, fishing, golfing…. no matter where he spends his time outdoors the SPIbelt is the perfect accessory.
Running Belt with Window ($29.99)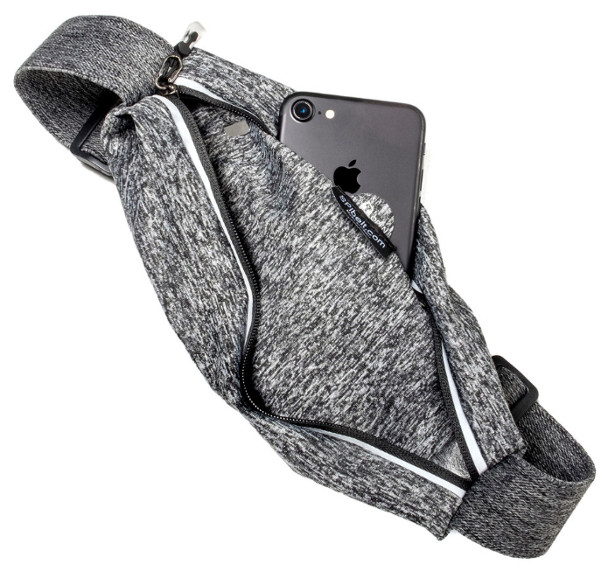 Smart touch compatible
Reflective strips
Divider in the pocket to separate phone and small personal items
Headphone port
Waist size fits most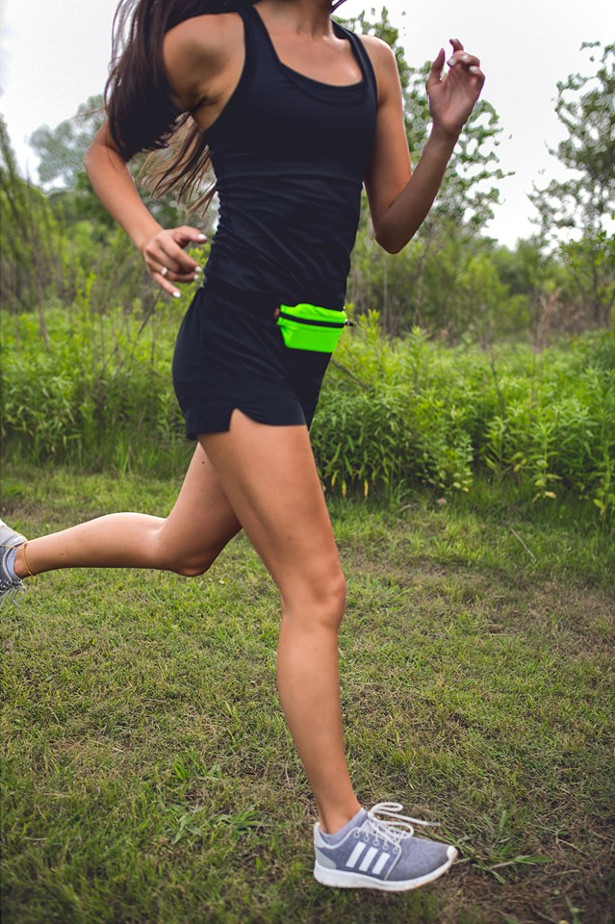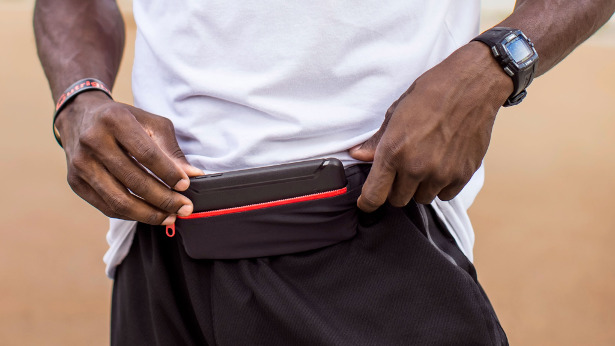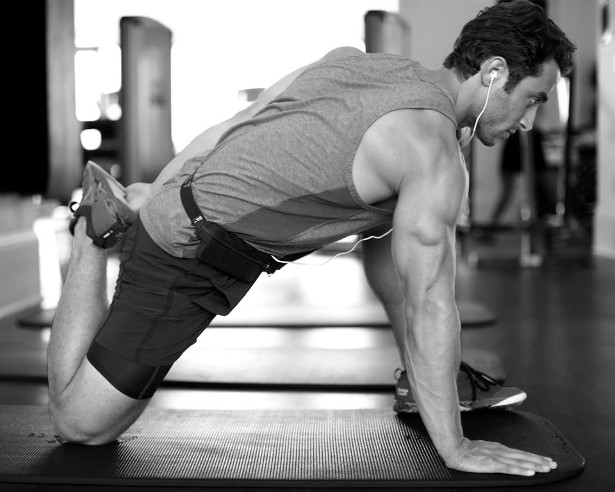 Haynes has Father's Day wrapped up with new personalised workshop manuals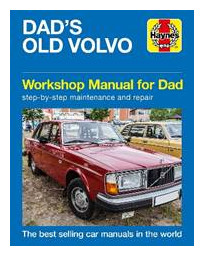 · Celebrate the bond between dads and their beloved cars by gifting a custom-built automotive manual for just £35
· Hardback book on premium-grade paper makes for the perfect gift for dads
· Front cover can be entirely personalised with title, sub-title and own image
Personalised Manuals cover – Father's DayThis Father's Day, Haynes has got it covered when it comes to choosing the perfect gift for dads. To mark the special day, Haynes has a novel way of gifting its market-leading step-by-step workshop car manuals by offering a personalisation service that allows people to custom-build their own Haynes Workshop Manual for 210 cars.
Haynes' personalised manuals are a meaningful yet practical gift for any motoring fan who has special memories of their most cherished vehicle – whether it be their first, current or dream car.
Dads across the nation will love unwrapping their unique personalised Haynes Manual which features their name, a bespoke message and a photo of their beloved vehicle on the front cover. The tailored manual contains Haynes' renowned maintenance, diagnosis and repair information and step-by-step guides.
Haynes' range of workshop manuals cover a huge range of makes and models makes buying a gift easier than ever. This includes ever-popular first-time cars such as the Ford Fiesta and Vauxhall Corsa through to classics including the Land Rover and MGB.
Haynes' quick and easy to use web-based personalisation tool first asks the user to select the recipient's make and model of car. They can then get creative by altering the title, sub-title and can even upload their own image to the front cover to ensure that the manual is entirely unique. A personalised message can also be added to the inside of the book.
The bespoke manual is printed and sent to the recipient within five days from order to delivery. Each personalised manual costs £35.00 and is available via https://www.cpiyourway.co.uk/ustorehaynes/. Order by no later than midday on Monday 10 June for delivery in time for Father's Day.
As with all Haynes workshop manuals, every personalised manual features hands-on guidance gained from stripping down and rebuilding each vehicle in the Haynes Project Workshop. The practical step-by-step instructions and clear photos are easy to follow and provide information on maintenance, servicing, fault-finding, the MoT, and Haynes tips to make many tasks easier.
JBL In-ear Wireless Sports Headphone – Grey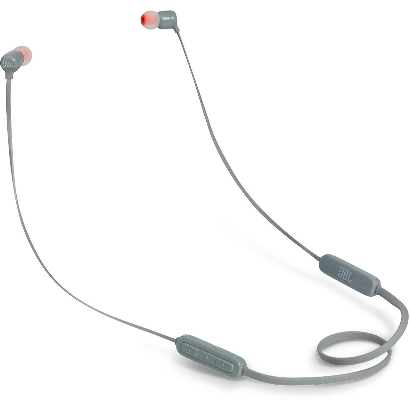 £29 RRP, available on AO.com
Key features:
In-ear headphones – compact & great for use on-the-go
6 hours of battery life and fully charges in 2 hours
Microphone and controls make it easy to take calls
JBL Pure Bass delivers deep, punchy bass
Tangle-free cable
Hyundai Volts Combi Drill
£59 RRP, available at AO.com
Key features:
Battery powered for wire-free DIY
Combi Drill effortlessly works through touch materials
Variable speeds and reverse function give extra control
89-piece drill bits and accessories kit included
3-year manufacturer warranty
Tower Health Grill – Black
£45 RRP, available on AO.com
Key features:
Make 10 portions at once
Grease-resistant, non-stick cooking surface
Easily adjust the temperature to suit your meal
Suitable for indoor and outdoor cooking
Can be used with a stand or place on a worktop
Sony Portable Wireless Speaker
£22 RRP, available on AO.com
Key features:
Portable speaker – perfect for enjoying music outdoors
Up to 6 hours battery life
Bluetooth enabled for wireless connectivity
EXTRA BASS™ boost beefs up your music
Water resistant – protected from splashes of water
Black + Decker Grass Trimmer
£27 RRP, available on AO.com
Key features:
Mains-powered grass trimmer with 6m cable
Bump feed system for simple line length adjustments
Simple cable management keeps the cord tidy
Lightweight design for effortless handling
2-year manufacturer warranty
Google Home Mini Smart Speaker
£49 RRP, available on AO.com
Key features:
Voice-controlled WiFi speaker for your home
Ask questions, set diary reminders or get news updates
Play music from popular streaming services
Control other smart devices in your home
Works with up to 6 users with personalised settings
Mystery travel company srprs.me – both for their mystery trips and their gift cards.

The perfect present for you and your Dad, or a special treat for your parents to enjoy together, srprs.giftcards are unique, as even the sender doesn't know what they are giving their parent. The only guarantee is that the trip will treat your Dad to a destination as special as he is.
Wrapped in colourful packaging the srprs.giftcards allow the giver to include a personal message and can either be sent by post or delivered personally. The cards take just two working days to be dispatched and are valid for up to two years after issue. Cards can be loaded with any monetary value from £50, which is redeemable against the cost of a trip.
For those wanting to whisk their Dad away on a mystery srprs.me trip during Fathers' Day week, trips for three days start from £165 per person.
How does a srprs.me trip work?
Using the online platform, specify how long you want to be away for (3-5 days for Europe, 7 days for worldwide), your chosen dates, a departure point & favoured flight time and your preferred type of accommodation
Note up to three destinations you'd prefer not to travel to for a standard city break, or one destination if you opt for a certain region of Europe (meaning couples can buck the traditionally romantic destinations in favour of somewhere a little more obscure)
Receive your dedicated page and srprs.consultant who personally selects the ideal destination, flights and accommodation to deliver the most memorable experience
Seven days before departure, you'll receive the weather forecast for your destination so that you can pack appropriately
A couple of days before you go, a scratchcard will arrive in the post. This reveals a code, which is your key to discovering your destination
Scratch off the card at the airport, input the code into your phone and surprise! You're going to…
Completing the ritual of shaving:
Morrama launch new Brush & Bowl to complement their award-winning Angle Razor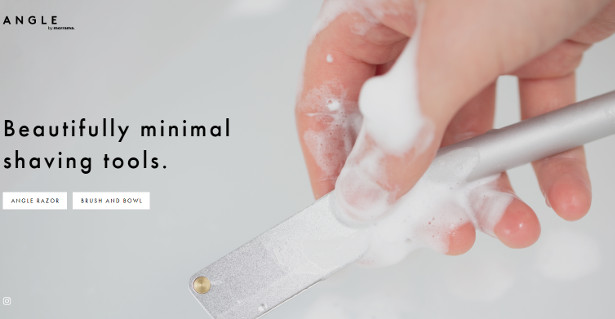 The beautiful Brush & Bowl responds to calls from fans of Morrama's Angle Razor – which received over 380% of its target Kickstarter pledges and won a coveted D&AD Graphite Pencil Award.
The new products have a minimal and ergonomic design, are made with cruelty-free, corrosion-resistant materials, and provide a more hygienic, smoother shave that's better for the environment.
London, UK, 22 May 2019: Award-winning design agency Morrama today announce the launch of their second grooming product: the Brush & Bowl, specially designed to complement their award-winning Angle Razor. The Brush and Bowl was created in response to calls from the Angle Razor's global fanbase, which was awarded the coveted D&AD Graphite Pencil in 2018 and received 384% of its target Kickstarter pledges.
Designed with the same minimal style and consideration as the razor, the Angle by Morrama Brush & Bowl is a beautiful addition to any grooming regime, whatever razor is being used, and is made from long-lasting, sustainable and cruelty-free materials. Each product is now available for pre-order on Kickstarter.
Morrama have stripped away any superfluous detail to create a beautifully minimal Brush and Bowl pairing to celebrate the ritual of shaving and elevate any bathroom set-up. It's not all about looks though:
Cruelty free. The Angle by Morrama Brush has a cruelty-free synthetic brush knot that doesn't require softening in hot water like a traditional badger hair brush and remains extremely soft from the first use.
Better for your skin and for the environment. Using a shaving brush and bowl to both soften the hair and exfoliate the skin, helping to avoid skin irritation. It also allows the use of more affordable and sustainable bar soaps, which achieve the same results as expensive and less environmentally-friendly foams.
More hygienic. The arm of the bowl acts as a cradle for the brush allowing it to dry properly after each use and therefore reducing the build-up of bacteria.
Ergonomic design. Not only does the brush balance perfectly on the non-slip base of the bowl, but the weight and shape of both tools have been considered for how they fit in the hand. The high sides to the bowl give you the ability to whip up a foam lather without it spilling over the sides.
Built to last. The brush handle and bowl are both made to last a lifetime with anodised, corrosion-resistant aluminium.
Jo Barnard, Founder at Morrama commented, "At Morrama we believe that less is more and our goal is always to provide the best user experience with the least amount of fuss. We launched the Angle Razor in 2018; a unique minimal design that in essence is little more than a blade and a handle, and we've taken the same approach with our Brush & Bowl. The Angle collection is about looking at things differently. Seeing shaving not as a tedious task but as an opportunity to slow down for a moment and take pride in the grooming ritual."
Furthermore, the Angle Razor has received a number of design updates. It now has a tighter shaving angle with increased blade visibility providing an even closer shave. The magnet-based mechanism for holding the blade whilst it is being loaded has also been improved. These updates from Morrama continue their mission to improve the shaving experience with beautifully minimal, analogue tools.
The new and improved Angle Razor as well as the Brush and Bowl are now available for pre-order on Kickstarter at anglebymorrama.com
Bang & Olufsen South Africa Announces local availability of New Beoplay E8 2.0 with Wireless Charging Pad

Cape Town, 07 June 2019 – Offering superior sound, beautiful design in exclusive materials and intuitive touch control on the earphones that gives you total control over music, calls and voice commands, Bang & Olufsen's first true wireless earphones Beoplay E8 were designed for people who don't want to compromise sound and design for true wireless freedom.
Bang & Olufsen recently announced the all-new Beoplay E8 2.0 that comes with improvements to the design of the original product as well as features requested by the Bang & Olufsen community, and now it is available for purchase in SA:
The premium leather charging case has been redesigned with a new, more exclusive form factor and comes with wireless charging to make Beoplay E8 2.0 truly and totally wireless. You can now charge Beoplay E8 2.0 simply by placing the case on a wireless charging pad (sold separately).
The wireless charging case now holds three full charges, which gives up to 16 hours playing time. This is an improvement on the 12 hours offered with the original and is easily enough for a day's listening on the move. An LED light on the front of the case shows you the state of charging, while three LED lights on the back of the case show you the number of full charges left in the case.
On the inside of the charging case, the earphones are now surrounded by a beautiful inlay of brushed single or double anodized aluminium depending on colour.
The wireless charging cases comes with USB-C for charging the earphones with a cable.
Introducing the Bang & Olufsen Wireless Charging Pad
For charging in style, Bang & Olufsen is also announcing a new wireless charging pad for use with Beoplay E8 2.0.
The charging pad is crafted from luxurious materials, including brushed aluminium and cowhide leather, designed to last and to age beautifully. As the perfect companion for your Beoplay E8 2.0 as well as your smartphone, the wireless charging pad supports regular charging (5W) and fast charging (10W).
Existing Beoplay E8 owners can also get wireless charging
As the original Beoplay E8 earphones fit perfectly into the new wireless charging case, Bang & Olufsen will make it possible for existing owners of Beoplay E8 to enjoy the benefits of wireless charging. The charging case and wireless charging pad will be sold separately, and you will also be able to buy separate left and right earphones.
DIVE INTO SOMETHING NEW – British brand Accurist launches new collection of timepieces.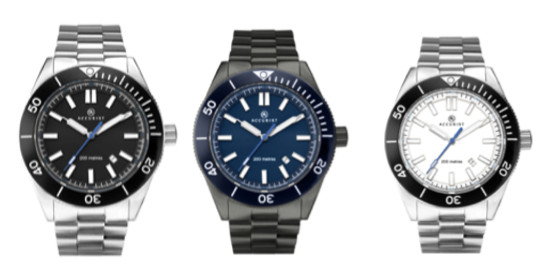 ACCURIST MEN'S SIGNATURE DIVING WATCHES
(7270 (left) / 7271 (middle) / 7272 (right)
Explore new depths with the latest collection of Signature diving style watches from Accurist. Whether it's key diving features including 200m water resistance and screw down crown or simply a stylish timepiece, Accurist has the perfect watches to help you spoil dad this Father's Day.
The Signature collection by Accurist introduces classic timepieces of exceptional quality and luxurious design accents, at an exceptional price point. The high specification range, with focus on quality and added value, make the Signature collection one to covet. The beautifully packaged watches create a lasting impression of a truly British brand.
These striking Signature divers style watches make a bold statement with their solid stainless-steel bracelets and cases. Boasting features including 200m water resistance, ultra-scratch resistant sapphire crystal glass with anti-reflective coating, rotating bezels, screw down crowns for water resistance and luminous hands, they ensure all of your essential diving requirements are met.
View the full collection at Accurist.co.uk
GALLAGHER PREMIERSHIP RUGBY FINAL – CITIZEN LAUNCH GUESS THE FIRST TRY TIME COMPETITION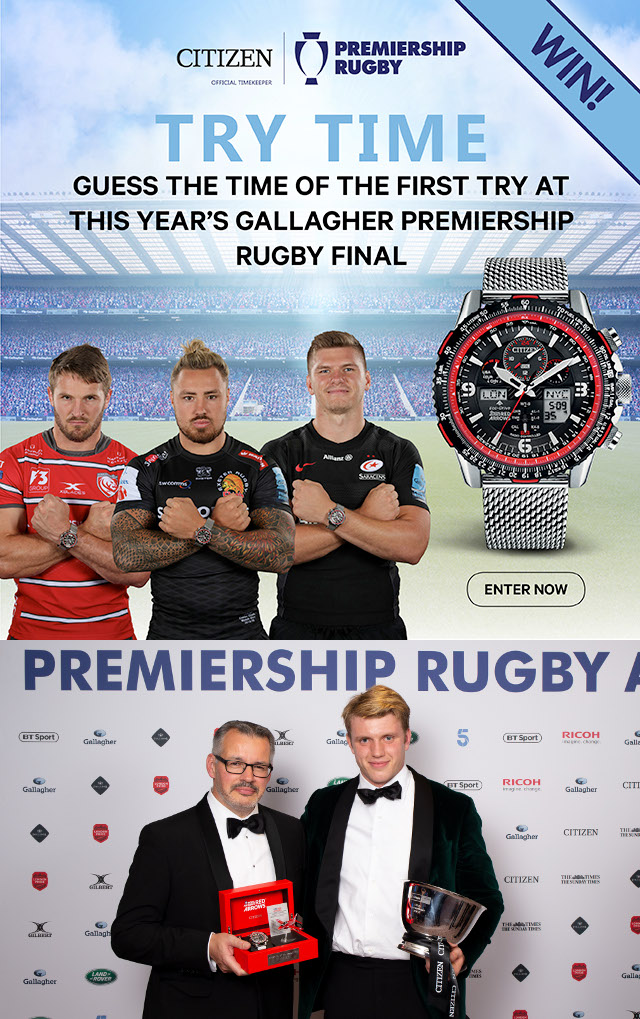 Citizen Watch UK, the Official Timekeeper of Premiership Rugby is launching a consumer marketing
campaign to celebrate the countdown week to the Final. The campaign creative will feature the
Citizen Limited Edition Red Arrows Skyhawk A.T and photography of Premiership Rugby players
wearing the watch.
During the countdown week to the Gallagher Premiership Rugby Final on Saturday 1st June 2019 at
Twickenham Stadium, Citizen and Premiership Rugby will be promoting the competition to millions
of rugby fans, the competition will actively engage the audience by asking them to guess the time of
the first Try during this year's Gallagher Premiership Rugby Final with a chance to win a Citizen
timepiece.
The campaign will take place across citizenwatch.co.uk, premiershiprugby.com and social media
channels as well as featuring on the 12 Premiership Rugby Club websites', reaching over 2 million
rugby fans.
A further 80,000 fans in the stadium will see the Citizen Limited Edition Red Arrows Skyhawk A.T
advertising across LED perimeter boards, the in-stadium giant screen advertising and in the Final
Match Day programme.
During the Final live game one spectator in the crowd will be picked at random and shown on the big
screen; they'll receive a Citizen watch.
Guess the Try Time Competition
CITIZEN TRY OF THE SEASON AWARD WINNER
The Premiership Rugby Awards 2019 took place on Wednesday 22nd May at the Lancaster London
Hotel. Ollie Thorley, Winger, Gloucester Rugby was awarded the Citizen Try of the Season. The award
was presented by Citizen Watch UK Group Managing Director, Mark Robinson.
Mark Robinson, Citizen Watch UK Group Managing Director presenting the Citizen Try of the Season Award to Ollie Thorley, Winger, Gloucester Rugby.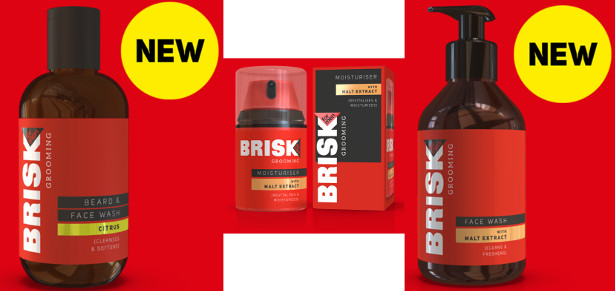 NEW BRISK BEARD & FACE WASH: CITRUS
£4.99, 150ml, available at Morrisons
CLEANSES & SOFTENS
Our specially formulated beard and face wash combines natural ingredients including grapefruit and lemon oils to cleanse and nourish your beard leaving it feeling fresh, soft and manageable with a zesty citrus scent. The perfect prep before you shape or style it.
NEW BRISK FACE WASH WITH MALT EXTRACT
£3.50, 250ml, available at Morrisons
CLEANS & FRESHENS
With a caring formulation that cleanses the skin, our BRISK Face Wash leaves skin feeling fresh and strengthened. Specifically formulated with high performing moisturising ingredients, the malt extract and glycerin help to moisturise the skin and avoid dryness. Ideal for deep pore cleaning, it comes in a handy pump dispenser. It is also pH skin neutral, dermatologically tested and suitable for sensitive skin.
NEW BRISK MOISTURISER WITH MALT EXTRACT
£3.50, 50ml, available at Morrisons
REVITALISES & MOISTURISES
An everyday essential, BRISK Moisturiser provides 24-hour moisturisation in a fast absorbing and caring formula, leaving skin moisturised all day. With a combination of key ingredients, including malt extract, known for its moisturising qualities, it leaves skin feeling noticeably smooth and revitalised. Available in a handy pump dispenser, it is also dermatologically tested and suitable for sensitive skin.
For the Dad who likes a laugh…

If your Dad has a sense of humour and likes a 'good laugh' why not take him along to the Comedy Pub in London for a fun 2 hour show, here you and your Dad will be in hysterics as you watch the acts in the central London venue.
For just £10 you and your Dad will also have entry into the club until 2am where you can carry on your night of celebrations! Age restrictions apply.
For the puzzle solving Dad…
Escape Rooms nationwide from £15
Does your Dad like a good game show and puzzle? Treat him to an Escape Room activity where you can bond with him whilst trying to solve a variety of fun and interesting challenges.
At selected venues nationwide.
About Fizzbox: Fizzbox is all about making it easy to find and book great venues and activities for your events – whether that's to celebrate a special occasion, treat someone special, or organise a spectacular team-building day.
We put you directly in contact with the activity provider via our simple booking system. This makes it easier for you to browse and book activities whether you're out and about or on your sofa at home.
Father's Day Sale | 10% Off Everything!
www.highlandtitles.dk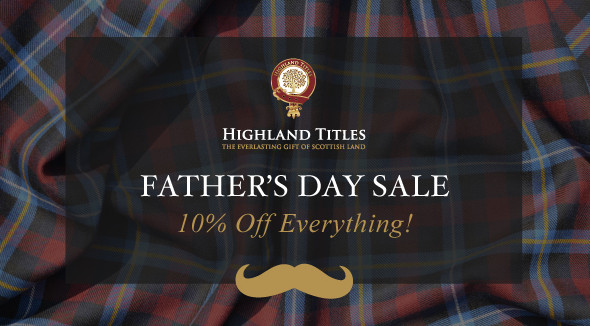 Father's Day is just around the corner – are you stuck for gift ideas? We think there is no better way to treat your dad, grandad or father figure in your life than making him a Lord of Glencoe*!
We are celebrating Fars Dag with you, on June 5th. To mark this special occasion, we have released a 10% discount code. Simply enter the following code at checkout:
FATHER10
4 Reasons why every Audiophile should have an LG XBOOM Go Bluetooth speaker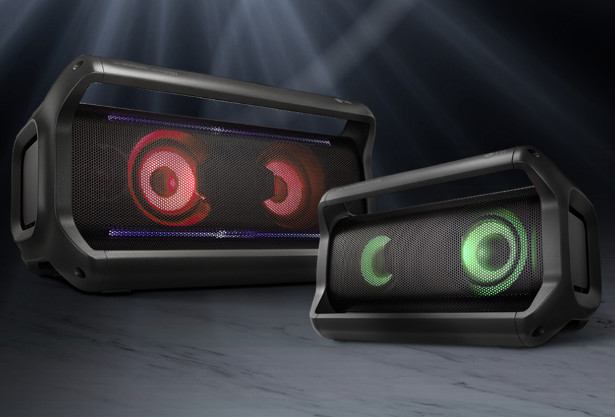 LG's latest speakers offer an unparalleled listening experience, ready to be transported across a range of environments
South Africa, Johannesburg, 27 May, 2019 — As consumers in South Africa continue to get more tech-savvy, they are constantly looking for new ways to experience entertainment at home and on-the-go. Bluetooth speakers have revolutionised the audio industry, combining the latest innovations and high quality performance with ultimate convenience. Placing key importance on catering to local demand and making smart technology accessible to a wider audience, LG has released its range of XBOOM Go speakers with ultra-clear sound and lightweight, portable functionality.
Here are the top 4 reasons why everyone should consider purchasing a Bluetooth speaker from LG:
One-step set up and you're good to go
Connecting automatically, after just one initial setup, Bluetooth speakers are built with simplicity in mind. They're easy-to-use and can be paired with a range of connected devices to offer you an enhanced audio experience with everything from your laptop to your smartphone. With the LG XBOOM Go speaker series, the power is in your hands – control the speaker directly from the click of a button, or use your paired device to pause, play and a find a song to suit your every mood.
Exceptional sound, without compromise
Downsizing your speakers doesn't have to mean a compromise on quality. LG XBOOM Go speakers combine convenience with performance – using Meridian Audio to provide an unparalleled audio experience. Clear Vocal technology allows listeners to hear every vocal in crisp detail, whilst Enhanced Bass creates deeper tones. Dual Action Bass turns your speakers into mini bass drivers and brings energy to your surroundings.
Tangle-free, with a size to suit every environment
Having a large set of speakers is great, but what about when you want to minimize clutter? With LG, there's an XBOOM Go speaker to suit a range of environments and needs. Cordless technology removes unsightly wires and helps your technology blending seamlessly into your surroundings. The XBOOM Go PK3 has a small body, capable of impressive wide sound field and rich bass. Unlike other small speakers, sound is powerful, yet well-balanced. Take things up a notch with the LG XBOOM Go PK5 or PK7 – for big sound in a portable device to enhance your social gatherings or help you unwind after a long day.
A trusted travel companion and party starter
A fixed speaker system can truly bring a single room to life; a portable Bluetooth speaker has the potential to turn every room into a new experience. Whether you want to move from the kitchen to the bedroom, head out to a party or hop on a plane to discover a new country, LG's XBOOM Go speakers are lightweight and compact to make it all possible. If you have an Android or Apple device with voice assistant built-in, LG's Voice Command function will integrate with your device to provide ultimate convenience. Thanks to this smart technology, you can complete your morning routine, or lounge by the pool and tell your speaker what to play from a distance. You can even connect two Bluetooth-enabled devices simultaneously and let your friends be the DJ for the day.
To find out more about how LG's range of portable speakers can enhance your listening experience, please visit www.lg.com/za/portable-audio.
For The Modern Man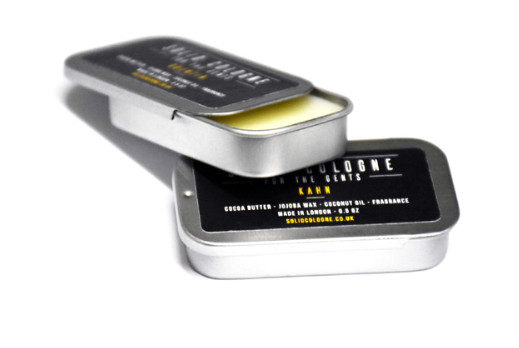 Enjoy Solid Cologne's best-selling Alexander fragrance, a stunningly sweet, rich and sophisticated scent. From application you can instantly recognise the scent of fresh grapefruit, leading to the heart of aromatic bay leaf and jasmine. Meanwhile it's woody base includes notes of patchouli, oak moss and ambergris. A truly unforgettable cologne for a truly modern man!
Wave goodbye to clunky oversized alternatives, as men's colognes are commonly sold in glass or plastic bottles, typically 100-150ml in size, that makes them totally impractical for carrying in your pocket. But thanks to the creators at Solid Cologne this is no longer the case.
For work and play Solid Cologne fit's seamlessly into any small shirt or trouser pocket. To keep you smelling fresh when you're heading from a long day in the office to post work drinks. From the convenience of a compact yet sturdy metal sliding tin, for the best results gently rub a small amount of the Alexander cologne between your fingers to allow the fragrance to warm to your natural body temperature, then glide across pressure points, hands, wrists, ears and neck just as you would a liquid cologne.
Using the highest quality of natural ingredients including; Beeswax, Shea Butter and Jojoba Oil, keeping your skin hydrated, moisturised, soft and protected has never been so easy thanks to Solid Cologne.
Solid Cologne (Alexander) is available to buy online for £14.99 from Solid Cologne.
How about the gift of travel, where Dad can get what he often really wants- spending time with his kids!
How about the awesome "Dadstination" of Jozini Tiger Lodge & Spa in KZN. Its great for a father/son or father/daughter getaway. Can do some tiger fishing, hiking, go on a sundowner barge cruise etc.
They are also running a winter special until 31 July: https://www.dreamresorts.co.za/hotels-resorts/jozini-tiger-lodge/promotions/#top
Enjoy barbecue season all year round with the BORA Tepan stainless steel grill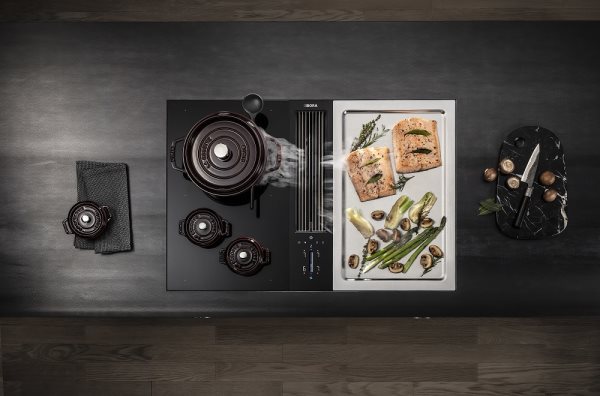 Whether a succulent steak, flavoursome fish or crispy vegetables, the BORA Tepan stainless steel grill made of pure stainless steel is the perfect solution for bringing a hint of summer into the kitchen and enjoying barbecue season all year round.
The full-surface BORA Tepan stainless steel grill comprises a continuous, deep-drawn, brushed stainless steel plate and with an impressive depth of 54 cm, it offers enough room for up to eight steaks at a time. The heat output is so powerful that making steaks crispy on the outside while still keeping them wonderfully succulent and pink in the middle is easy. Even an 8 kg steak can be cooked as a single piece of meat with no problem.
The BORA Tepan grill plate is made from a single piece of pure stainless steel and therefore completely joint free.
Rapid heating and even distribution mean that a temperature of 250°C can be reached in less than five minutes. Large pieces of meat or fish are evenly browned and arrive at the table wonderfully succulent and flavoursome. The BORA Tepan stainless steel grill also meets the trend for healthy, low-fat meals. Crunchy vegetables can be quickly cooked – the vitamins and minerals are preserved and the vegetables retain their colour and taste.
With BORA Professional, two cooking zones are integrated into the full-surface grill and can be controlled independently making the appliance perfect for catering for small and large gatherings alike.
Cleaning the BORA Tepan stainless steel grill is easy: after use, simply tip a glass of water or ice cubes onto the hot surface and scrape away any residues. The rounded inner corners make it easy to remove even the smallest of flecks. Combined with BORA's powerful, patented cooktop extractor systems, the delights of barbecuing can be enjoyed without any regrets as the vapours and odours are directly draw away at the cooktop, keeping fat and odour particles well away from the chef and soft furnishings.
PLAYMOBIL has just launched this month a new range of Ghostbuster sets to celebrate the 35th anniversary of the original Ghostbusters.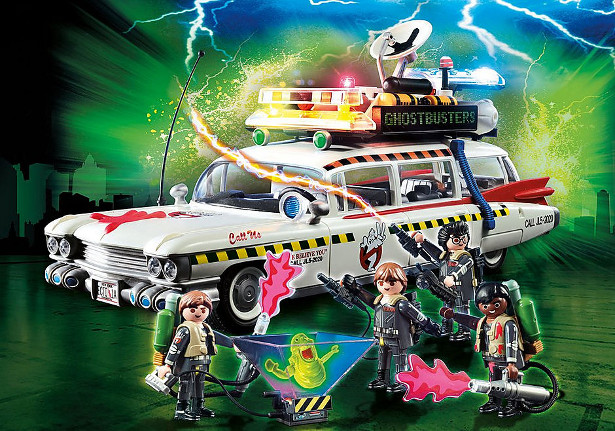 Dads will definitely feel the thrill of nostalgia with these, all featuring the four lead characters from the original 1984 film directed by Ivan Reitman.
Ghostbusters™ Ecto-1A (RRP £54.99) – The ultimate toy for any Ghostbusters™ fan, this PLAYMOBIL set has everything you need to get busting! The iconic van features a new design with blue lights and cool sounds, as well as a removable roof, slime blowers and all four Ghostbusters™ figures. It also includes a hologram pyramid, meaning ghosts quickly disappear into a trap. Each figure has its own proton backpack and proton emitters – everything you need to get those ghoulies off the streets.
www.playmobil.co.uk/ghostbusters™-ecto-1a/70170.html
Lingvist launches first fully customisable AI-based language learning platform

In a world first, Lingvist's Course Wizard uses computational linguistics, machine learning and artificial intelligence to create language learning courses in seconds, based on user input
London, 4th June – As conventional language learning slumps, Lingvist announces a world-first customisable language course creation tool today, for consumers and educators. Harnessing machine learning and artificial intelligence (AI), the platform, called Course Wizard, gives users the ability to fully create, customise and share vocabulary courses based on their specific hobbies, interests or careers.
The use of AI in education will grow by almost 50% from 2017 to 2021, and customised learning is growing increasingly important too. 60% of learners want materials to be tailored to their needs, and the majority of people are motivated to learn for the love of learning.
With that in mind, Course Wizard users add words or a piece of text to the platform, and the app's algorithm quickly creates a whole course stemming from the original user input, presenting example sentences to study and stitching a huge vocabulary set together. Users can create a course by entering or speaking keywords that represent their interests, adding text or pasting a URL. This means that a British expat living in France who is into jazz can learn how to speak about jazz in French without the necessity to go through a whole language course, or international festival-goers can learn the language they need to get by whilst they are partying in a different country.
From food to microbiology, the new feature can be used to learn to speak about hundreds of topics in another language. Courses are highly customisable, allowing users to pick and choose what vocabulary they want to learn in a foreign language. Once words are chosen, the app's smart algorithms and machine learning take over, deciding which words and phrases the user already knows and which ones they need to practise further.
Course Wizard is highly flexible and personal, offering the possibility to create French and Spanish courses from English, or English courses from Spanish, Japanese and Traditional Chinese. It's social too – users can share their creation with friends and other users through the app or accessible links. Any knowledge shared is knowledge gained!
Mait Müntel, Lingvist Co-Founder & CEO, said: "Developing Course Wizard is a revolutionary step in education technology that allows users a wide scope of personalisation and customisation – defining traits of the next generation of learners. These learners deserve to be given the power to take control of the way they learn a language.
"In the UK, we are unfortunately witnessing a decline in individuals learning languages at universities and colleges: it was recently found that UK French A-Level applicants have plummeted from 15,000 to 8,000 in a decade! This is perhaps due to instant translations being available, meaning that people are no longer taking the time to comprehensively learn languages and immerse themselves in the cultures of other countries.
"We hope that Course Wizard will motivate people to learn languages again whilst giving them the freedom to learn them exactly how they want to, meaning they can fully integrate themselves into another country's culture," he added.
Paweł Mandera, Natural Language Processing (NLP) Researcher at Lingvist, developed the natural language processing capabilities of the Course Wizard alongside Lisa Ockinga, Head of Learning Experience, and Andy Doyle, Product Manager & UX Designer. Mr. Mandera said: "Natural language processing has made impressive progress in the past few years. The complexities of human language still pose a big challenge for machines, but the field continues to improve rapidly.
"With this tool, we apply some of these recent developments to help students learn and teachers teach foreign languages more effectively. We hope to improve and expand our technology by integrating more breakthroughs coming from AI and second language learning research," he added.
Course Wizard will be available for free to the public initially, but will soon become part of Lingvist Unlimited, Lingvist's paid subscription service.
Spytail Ginger Rum – the perfect Father's Day gift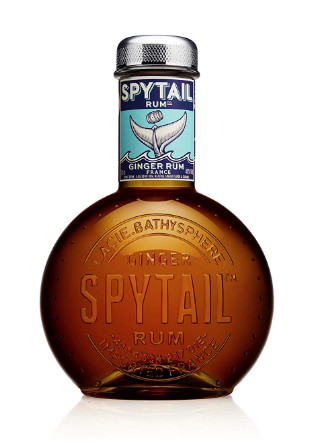 Spytail Ginger Rum would make an original gift for Father's Day. With it's eye catching bottle celebrating the intrigue and mystery of French underwater exploration it is perfect for the adventurous rum drinker.
Spytail is based on a 19th century French recipe of infusing fresh ginger and spices in Cognac barrels. It is a blend of Caribbean rums blended and bottled in a small distillery in the Cognac region of France. The name Spytail was discovered by the distillers stamped on an early engineering drawing for a submarine in the local maritime archive. They also discovered that while submarines sailed along the bottom of the Charente River, ships laden with rum and ginger followed the same route from the Caribbean.
An excellent tipple for Father's Day is Spytail on the Rocks which blends 2 parts Spytail Ginger Rum with ice. Mix and stir well and garnish with a twist of orange peel.
RRP £28.00 for 70 cl ABV 40% Stockists www.amazon.co.uk https://www.amazon.co.uk/Spytail-17875-Ginger-Rum/dp/B01MYDM0EQ/ref=sr_1_1_a_it?ie=UTF8&qid=1552990149&sr=8-1&keywords=spytail+ginger+rum
facebook.com/spytail @spytailrum www.spytailrum.com
Celtic Marches Beverages – produces fantastic, authentic Herefordshire cider on their family farm in Bishops Frome, Herefordshire. They are committed to producing artisan products with the care and compassion of a small local cider maker. However, they also produce for national and international distribution, with a capacity of up to 3 million litres a year (that's a lot of cider)!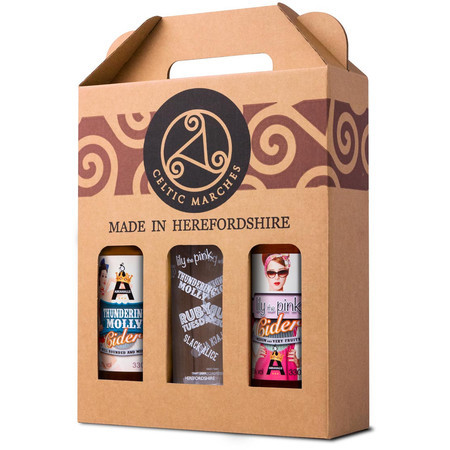 They have recently been awarded PGI – Protected Geographical Indicator which authenticates that their ciders are genuine Herefordshire ciders made from the finest Herefordshire cider apples 🍏🍎
You can find them online: www.celticmarches.co.uk
Twitter and Instagram: @CelticMarches, Facebook @CelticMarchesBeverages
LIGHT UP YOUR HOME WITH LONDON'S BEST KNOWN SIGN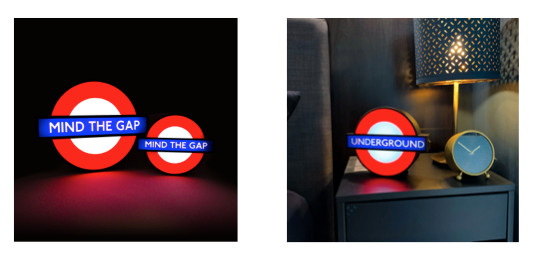 Following the record sell-out, of the TFL licenced London Underground Lightbox, a NEW mini version is on exclusive sale from 1st July from London Transport Museum shop.
Globally recognised as the symbol from the UK's capital, the London Underground roundel is as captivating as it is iconic. The Mini Underground Lightbox is certain to light up any room it is placed in.
With a choice of interchangeable classic signs, 'Mind The Gap', 'London' or 'Underground', the free-standing lamp is certain to add a quintessentially London vibe. A quirky addition to your desk, lounge, bedroom, hallway or even as a welcome sign when visitors enter, the Mini Underground Lightbox is a must-have accessory for 2019.

Mini Underground Lightbox, £25 from the London Transport Museum shop at ltmuseumshop.co.uk