FIRE UP THE GRILL THIS EASTER WITH THE TASTE OF TENNESSEE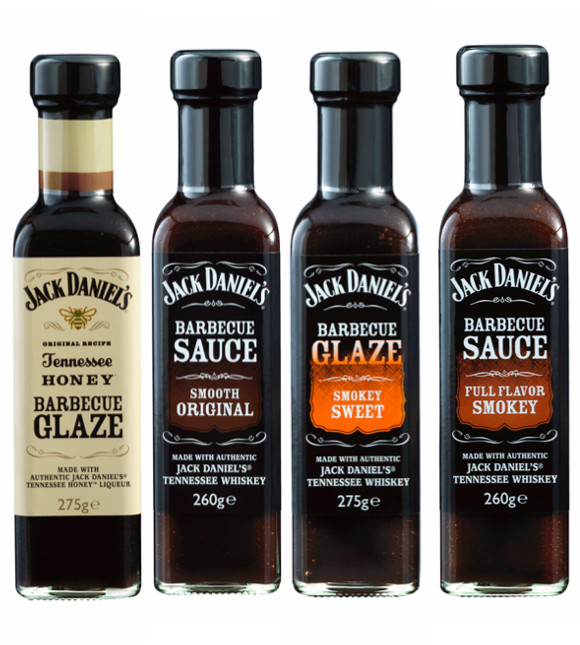 The Barbecue season is around the corner so fire up the grill and cook up a storm with Jack Daniel's mouthwatering range of barbecue sauces and gorgeous glazes.
With Jack Daniel's Sauces, it's easy to surprise and delight family and friends. Simply serve up luxuriously sticky, glazed chicken wings and ribs, add depth to 'low and slow' dishes like pulled pork or beef brisket, or use the sauces as a delicious dip for fries, wedges and veggies.
The latest addition to the range is Jack Daniel's® Tennessee Honey™ Barbecue Glaze, which is infused with the soft flavours of the popular Jack Daniel's® Tennessee Honey™ Liqueur, giving the glaze a smooth hint of honey.
The glaze offers an exciting extension to the current range, which includes Jack Daniel's®
Smokey Sweet Barbecue Glaze, Smooth Original Barbecue Sauce and Full Flavor Smokey Barbecue Sauce.
The glazes and sauces will instantly transform everyday dishes and are all made with real Jack Daniel's® Tennessee Whiskey, direct from the distillery in Lynchburg, Tennessee.
Looking for a little inspiration? Try our range of delicious new recipes, including Slow Roasted Pork Belly with Tennessee Honey Barbecue Glaze and Asian Slaw, Monkfish Tacos with Smokey Sweet Barbecue Glaze and Awesome Sliders made using Smooth Original Barbecue Sauce. The full range of recipes is available on www.jackdanielsbbqsauces.com.
Each Jack Daniel's Sauce is virtually fat-free with around 40 calories per typical 25g serving. Each of the sauces is suitable for vegetarians.
Jack Daniel's Barbecue Sauces are available nationwide from Sainsbury's, Tesco, Asda and Waitrose, RRP £2.00. Jack Daniel's® Tennessee Honey™ Barbecue Glaze is available in Waitrose and Tesco stores nationwide RRP £1.99