FRENZY OF FRUITY DRINKS FLAVOURS FOR STARMIX AND TANGFASTICS
HARIBO has unveiled two mouth-watering treats that are set to be hot editions this summer, with new Frenzy flavours of Starmix and Tangfastics, in refreshing mixed fruit flavour drink combinations.
HARIBO Frenzy Starmix Fruit Punch
Combining an exciting blend of fruit flavours including cherry and lime, apple and elderflower and strawberry and rhubarb with the iconic and much-loved pieces, Starmix Fruit Punch will bring the spirit of summer to any occasion.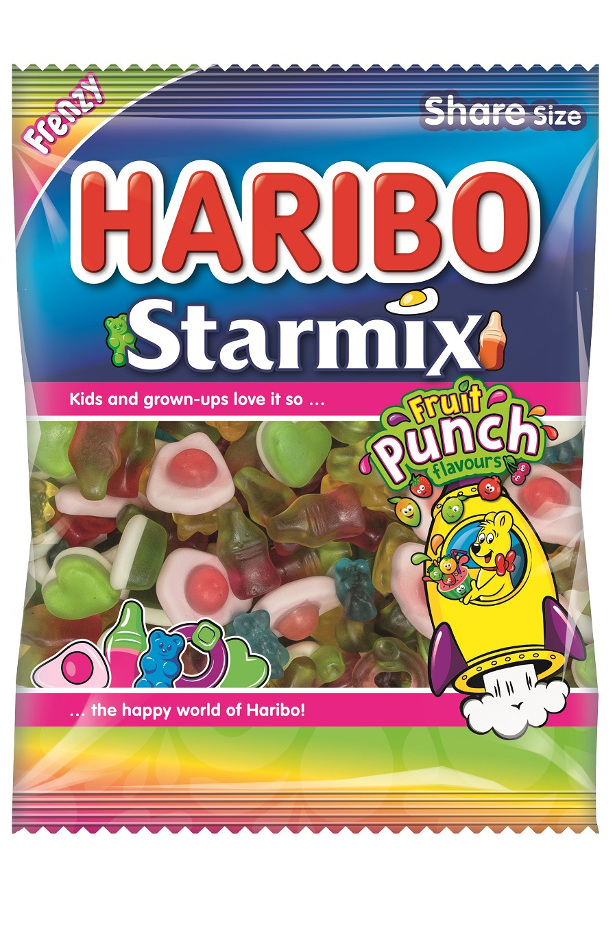 HARIBO Frenzy Tangfastics Fruit Spritzers
For fans who prefer a little more fizz, Tangfastics Fruit Spritzers feature a sparkling mix of fruit flavours including blueberry and lemon, raspberry and pineapple and apple and pomegranate.
Available now, Starmix Fruit Punch and Tangfastics Fruit Spritzers offer the perfect picnic, party or pick-me-up treat for fun times this summer – whatever the weather!