Mix, Melt, Mend: Owning my Story & Finding my Freedom
by Dayna Altman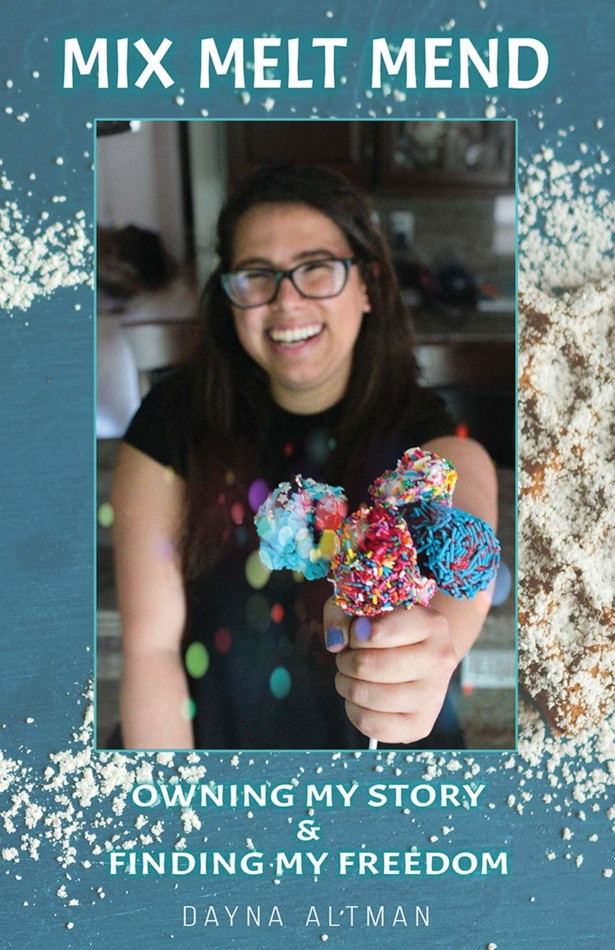 Mix, Melt, Mend: Owning My Story & Finding My Freedom is the authentic account and journey of Dayna Altman. Dayna, a mental health advocate and the creator of "Bake it Till You Make it Org" uses this book to tell her personal story in the framework of a recipe. Overcoming suicidal ideation, living with mental illness and surviving sexual violence, Dayna models vulnerable storytelling in hopes of inspiring others to do the same. Dayna is notorious for connecting mental health stories, resources and baking, creating a palatable and accessible way for all to find community, connection, and healing.
Want to learn more? Check out: bakeittillyoumakeit.co/mix-melt-mend for more information about the book as well as access to the accompanying workbook. The Mix, Melt, Mend: Workbook, includes journal prompts, exclusive recipes, skill sheets and advice from those who have sought help in the community among other interactive pages.