Seaweed for all the Family
Introducing Doctor Seaweed's Weed & Wonderful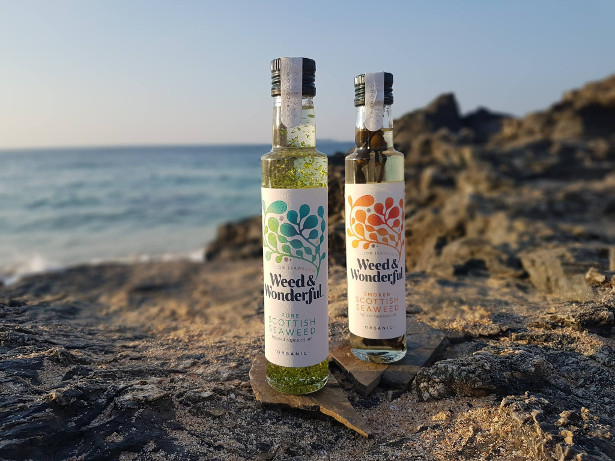 FACEBOOK | TWITTER | GOOGLE+ | LINKEDIN
Seaweed is increasingly recognised for its unrivalled potential by health and nutritional professionals. A naturally rich source of iodine, seaweed is particularly beneficial to expectant and new mums, growing kids and teenage girls – who all need this essential micronutrient in their diet. Pioneering the introduction of seaweed to UK families, is marine biologist, Dr Craig Rose, AKA Doctor Seaweed®, who wants to demonstrate that seaweed isn't weird – it's wonderful!
Under the Weed & Wonderful brand, Doctor Seaweed has launched four certified organic and vegan products, including Organic Scottish Seaweed Capsules. These supplements contain 100% specially selected Organic Hebridean Ascophyllum seaweed powder which is sustainably harvested in the pristine Scottish sea lochs around the remote islands of the Outer Hebrides.
An ocean's bounty
Iodine has played a vital role in our evolutionary story. It continues to be crucial to human development today, with the World Health Organisation (WHO) reporting that 'iodine deficiency is the world's most prevalent, yet easily preventable, cause of brain damage.'* Unfortunately the UK is one of two high-income countries with iodine deficiency issues – and has a rate worse than South Sudan.
Required to support healthy thyroid function and our metabolism, iodine is vitally important for the development of the nervous system and cognitive abilities in infancy and childhood.
A natural, sustainable, organic source of iodine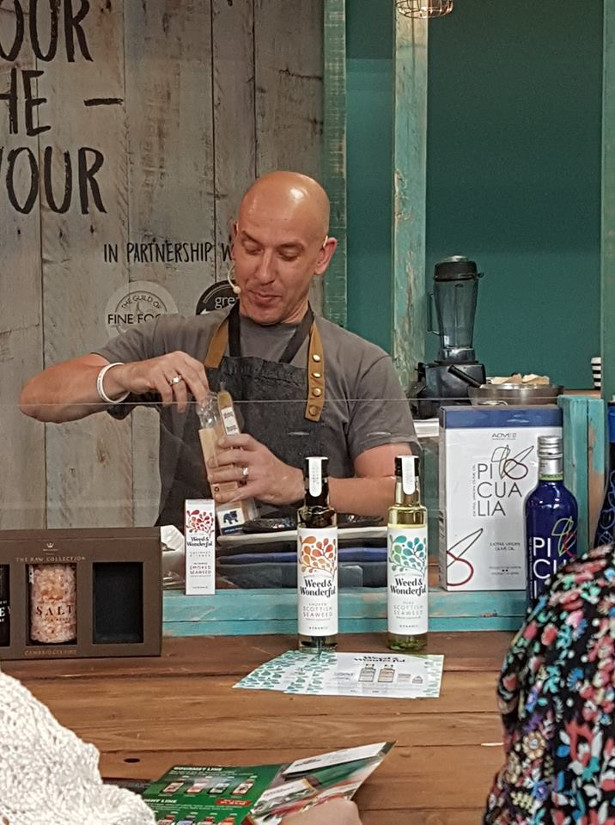 As the body cannot synthesise iodine, it must be obtained through diet; primarily fish, dairy and seaweed – the only vegan source. Weed & Wonderful's seaweed is specifically selected for its natural iodine levels and every batch is assessed and authenticated. Additionally, this specific source of seaweed has been evaluated to release iodine more slowly, with longer retention in the body compared to artificial sources (such as potassium iodide) that are often used in other supplements.
Two capsules of Weed & Wonderful contain as much iodine as three whole mackerel; as much potassium as 8g of banana; as much calcium as 15ml of milk; and as much iron as 30g of spinach.
Vitally important for expectant and new mums
Iodine is a hugely important nutrient for mums-to-be to ensure the correct metabolic and cognitive growth of their babies. It remains so for newborns and breastfeeding mums. Seaweed capsules can be taken before and after conception, ensuring babies have the best start possible.
Encouraging children to eat their greens
Oily fish is one of the best ways to consume iodine but the smell can sometimes put off notoriously fussy youngsters. The Weed & Wonderful Seaweed capsules contain all the goodness of three pieces of fish, but they have no smell or taste making them an appealing and easy option to serve to children.
Two-thirds of teenage girls are iodine deficient
Teenage girls remain the most at risk category with 76% of them in the UK having a diet that is iodine deficient.** It is crucial at a time of rapid growth and hormonal change that they supplement their diet with the vital nutrient. Weed & Wonderful capsules are an easy way to ensure they have the right nutritional balance.
Love seaweed
Doctor Seaweed explains; "Weed & Wonderful is reinvigorating the forgotten, highly-nutritious food source of seaweed. It has a vital role in the food chain by offering a sustainable solution to help improve our health – particularly for expectant mums and their babies, as well as children and teenage girls. Our seaweed capsules are an easy, fuss-free way for parents to ensure their children are getting the iodine they need now and in the future."