Unusual Places to hold a Wedding in Norfolk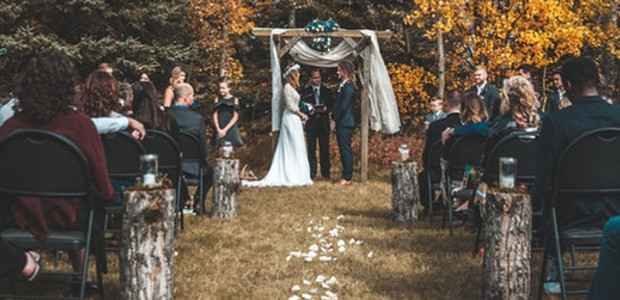 With more brides-to-be these days opting not to walk down the aisle past traditional church pews, more unusual and memorable wedding venues are being sought out by engaged couples looking to tie the knot.
While wanting to enter into the traditional marriage partnership, many couples don't want to go through the exact same motions as everyone else when choosing their wedding venue. Rather than using their local church or registry office, holding their ceremony in a very unique venue or location has become the key to pulling off a very memorable wedding.
Luckily, Norfolk has been blessed with some very stunning alternative wedding venues to consider. Here we take a look at three beautiful and unique places that you may not have thought about:
This is an amazing independent art house cinema that has a long history. Cinema City sits on the grounds of Stuart Hall and Suckling House within the heart of historical Norwich. The buildings here are steeped with history and elegance dating back to the 13th Century.
You can hire the whole cinema for your wedding and even organise your own private film screening. A great option for movie-loving couples or those that want to share their own personal film or slides with their wedding guests.
Dating back to 1713, the windmill is ideal for a small and intimate wedding in a very unique setting. Clay Windmill can seat up to 22 wedding guests within the very cosy sitting room. Couples can choose to use the Windmill for their whole wedding, or to simply have their ceremony held in the sitting room before moving on to a larger venue elsewhere.
This would suit couples that want a truly private ceremony with just their closest family and friends, and then go on to throw a big bash and celebrate somewhere that can accommodate larger numbers. There is also a lovely B&B on-site that couples could stay in either before or after their wedding.
A truly stunning setting for your Norfolk wedding would be to hold it at Pentney Abbey. Set within 35 acres of picturesque grounds, there are plenty of photo opportunities of offer for some lovely background settings for your wedding photographs.
This historical Abbey can be hired exclusively for your big day and comes complete with a Gatehouse, Barn and Banquet Hall to choose from, giving you plenty of options. There is well appointed accommodation on-site for up to 16 wedding guests.
The Gatehouse in particular is of special interest here because it dates back to 1380, and is full of historical charm. An ideal backdrop for your wedding ceremony! Just outside the Gatehouse you will find a very romantic rose garden – what could be a more perfect setting for a picture-perfect wedding venue? If you wanted to hold an outdoor wedding here, there are some amazing spots to choose from, but the rose garden is an ideal location.
The Barn would be an ideal place to hold your reception with room for up to 100 guests and space for a live band. A perfect setting for a medieval style wedding banquet.