The GoFish Cam is an underwater action camera designed to sit on your fishing line and work with our mobile application via WiFi!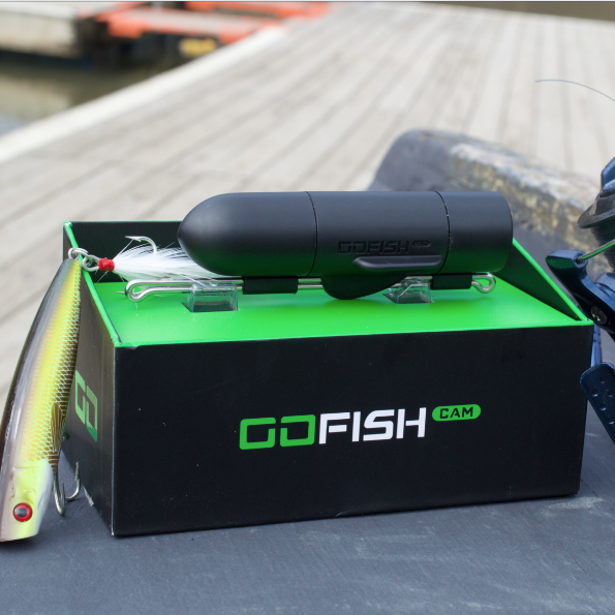 FACEBOOK | TWITTER | YOUTUBE | INSTAGRAM
GoFish Cam's Co-Founder,
Ryan Austin
, came up with the concept in Trinidad while travelling with friends. While sailing on a Catamaran in the Caribbean Sea, a few locals were fishing off the back. Being an angler his whole life, Ryan watched in anticipation. The locals had a huge bite and everyone jumped out from their seats. Unfortunately, the fish got off the hook and the locals started to debate
what kind of fish it was, how big it was, and if they should go back
. That's when Ryan thought –
well what if they could see underwater using technology?
That's when he had his "
ah ha
" moment.
When Ryan came back to Toronto, Canada he shared this idea with his younger brother
Brandon Austin
, now Co-Founder & CEO of GoFish Cam. With some startup experience, a keen mind for marketing, a shared passion for fishing, and an intense entrepreneurial spirit, Brandon decided to join Ryan in what would become GoFish Cam.
Over the next few months Brandon and Ryan would spend their time researching the industry and setting up interviews/speaking with over 1000 anglers to really understand what it was that they wanted and truly needed to better understand the underwater experience in fishing and what that could help solve.
The two brothers developed the first prototype of the GoFish Cam, launched a successful Kickstarter campaign, and moved the business to Austin, TX in the USA. The two brothers knew they needed a technology expert on the team and brought on
Kieran Howlett
who would soon join on as Technical Founder & CTO of GoFish Cam.
Over the next two years the three would embark on a journey of a lifetime, along with
the rest of the GoFish Cam team
, in building and launching the GoFish Cam and Mobile App.
Over the last two years, GoFish Cam has worked with many incredible partners and supporters and has shipped thousands of units to 63 countries.
GoFish Cam an HD wireless fishing camera that sits on your fishing line, without disrupting your fishing tackle, and works with a mobile app so that you can see what's happening underwater while fishing!
GoFish Cam an HD wireless fishing camera product retails for $239.99 and they are offering a $40 OFF promotion for Father's Day.