Celebrate Christmas with a Dog's Dinner
Different Dog Introduce Festive Fine Dining for Fido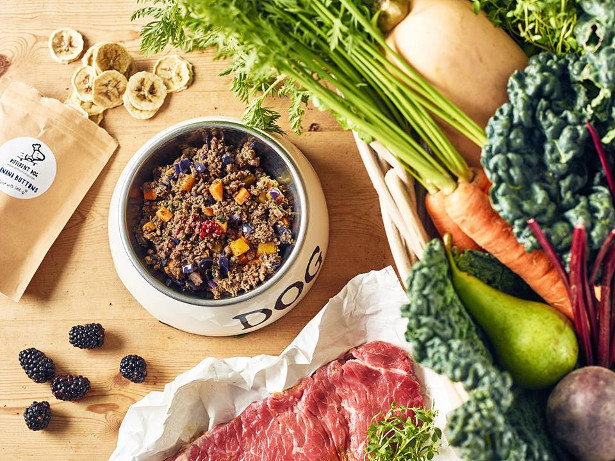 INSTAGRAM | FACEBOOK | TWITTER
One of Christmas' highlights is the traditional family feast with all the trimmings. This year, Different Dog are making sure that our four legged friends also enjoy all the fabulous festive flavours. Their limited-edition Christmas recipe – Festive Feast – features turkey, cranberry, sage, red cabbage and parsnips. There's no finer pet food for your pooch to tuck into on December 25th.
Dogs deserve better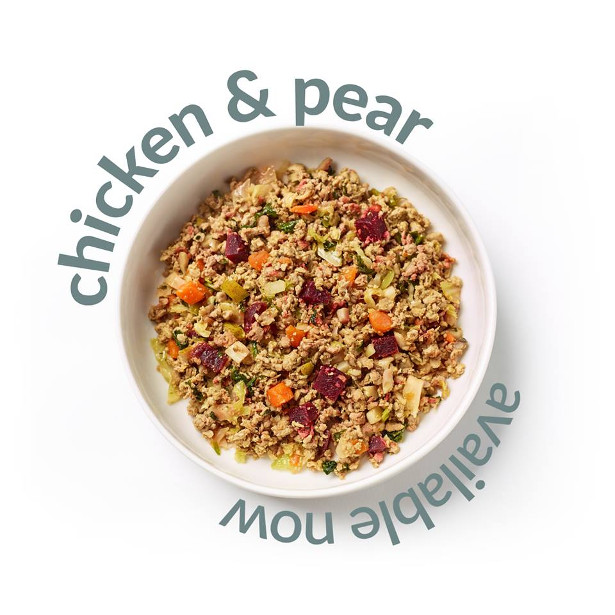 This special seasonal recipe has been created by Different Dog's in-house pet nutritionist and vet. Its a completely new kind of healthy food – not raw, dry or wet – made using fresh ingredients, gently cooked and then frozen. As with all the dishes in their range, every meal is made by hand, using high quality, sustainable ingredients from local suppliers, including British farmed meat. Different Dog provides our furry friends with all the nutrients that they need and deserve.
Lovingly prepared by an enthusiastic team of canine professionals, each small batch of top quality nosh is supplied frozen – sealing in all the goodness. The result is a healthy, convenient and tasty fine dining solution for your dog.
A Canine Christmas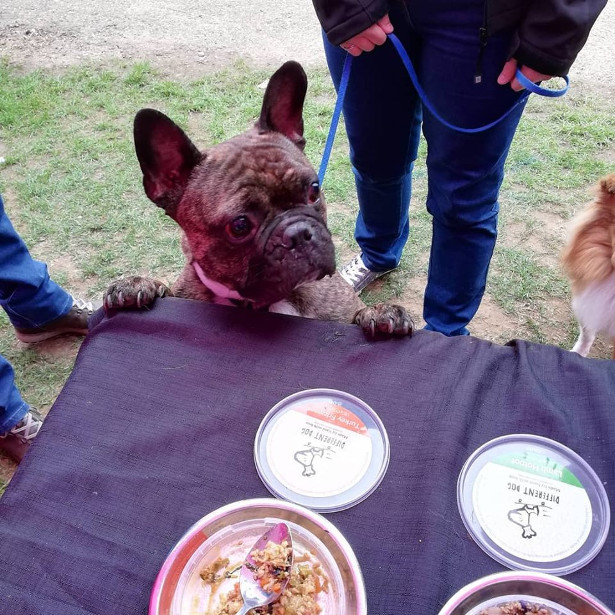 Whilst you might be over indulging this Christmas, Different Dog's all-natural food is perfectly balanced to give your pet everything they need. Based on a classic Christmas dinner, the key ingredients are boosted with superfoods including kelp, salmon oil, chia seeds and turmeric.
Co-founders Charlie and Alex Thurstan explain; "The health and happiness of the UK's dogs are our top priorities over the festive period and beyond. Whether eaten as a tasty topper or your dog's full diet – once you see how 'wag-tastic' our meals are, you won't look back. We hope that Different Dog's food is for life, not just for Christmas!"
Different Dog also produce dog hampers, gift cards and snacking treats to make sure no-one misses out on the festive fun this year. The full range of delicious recipes is available online at differentdog.com either via subscription or as a one-off purchase. The range is also stocked in a growing number of the UK's leading independent pet retailers. After all, would you want to dine on dried biscuits 365 day-a-year – especially at Christmas?
Different Dog was established to overcome the nutritional inadequacies of standard, long life dog foods. Available online and in these UK retailers: Bubbles Pet Care (Essex), Comfort & Nourish (Surrey), Enterprise Pets (Swansea), Groom (Berkhamsted), Grovely Pet Supplies (2 stores in Hampshire), Jack Frost Pets (Bromley), Northcote Pet Stores (London), Pampered Dogs Grooming Salon (Hampshire), Paws for Thought Groomers (Hertfordshire), Pet Pavilion (6 London Stores), Rokers (Surrey), Scampers Natural Pet Store (Cambridgeshire). More stores coming soon…