Evoko Groupie. Wide-angle illimunation lens. Fit Everyone On Screen. Swedish Elegance Design… effortlessly adhering to any computer, laptop or smartphone.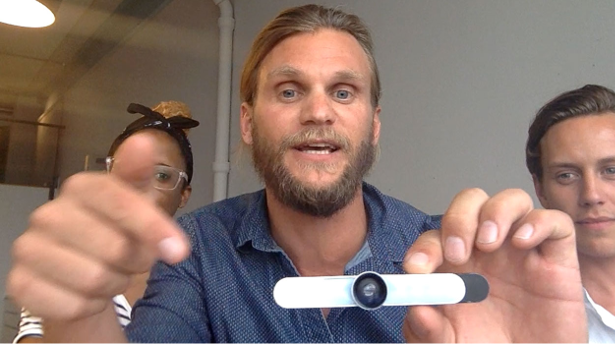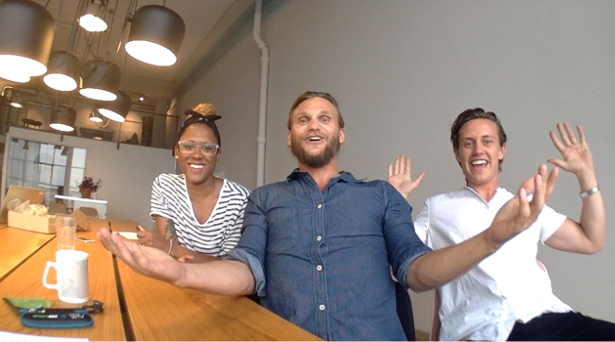 Evoko Groupie. As a portable, wide-angle illumination lens, effortlessly adhering to any computer, laptop or smartphone the Groupie is a total replacement for the cumbersome Selfie-Stick. Simply put, it expands the field of vision to fit in everybody you want to be seen or that perfect view behind you.
Designed with Swedish elegance, the Groupie weighs in at 35 gms and with dimensions of 122 x 25.5 x 16.5 mms it is extremely portable and versatile. Not just for photography the Groupie is the go-to add-on for anyone who wants to keep in touch with friends and family back home using FaceTime.
Nestling within stylish Jo Malone-esque packaging and housed within a specially designed travel case, the Groupie has a built-in discreet USB charger to power up its 8 LED lights lasting up to 13.5 hours making it portable and easy to take with you on hikes, runs, and travels – even to the most remote locations.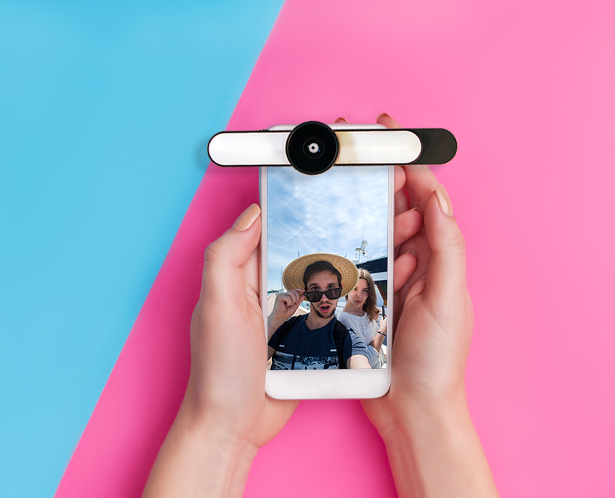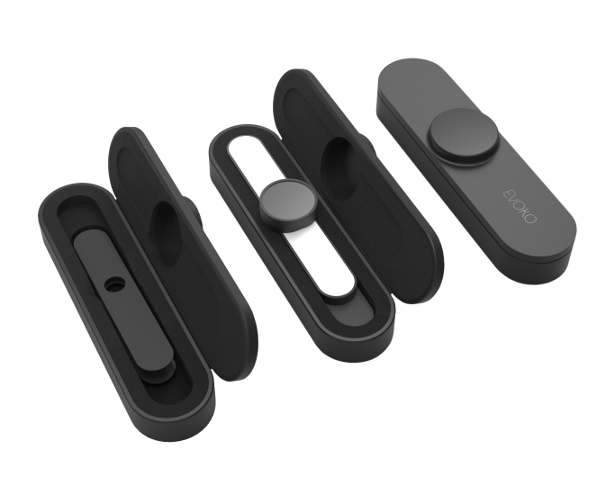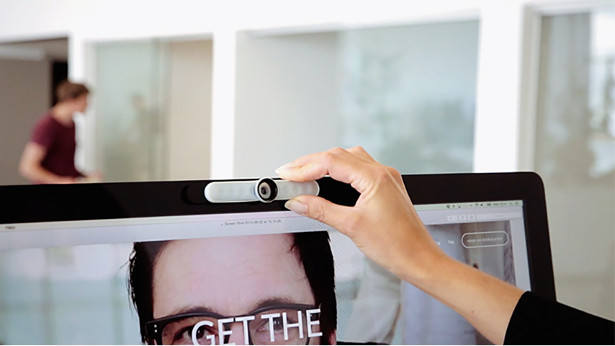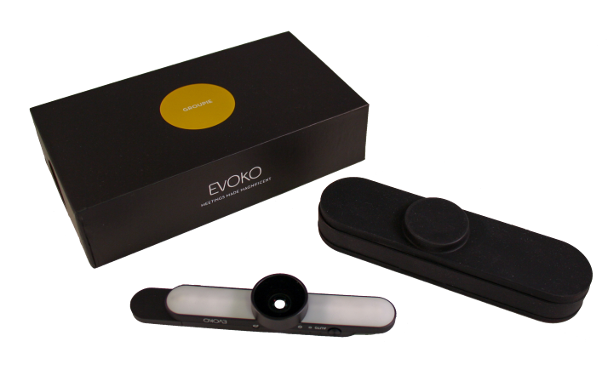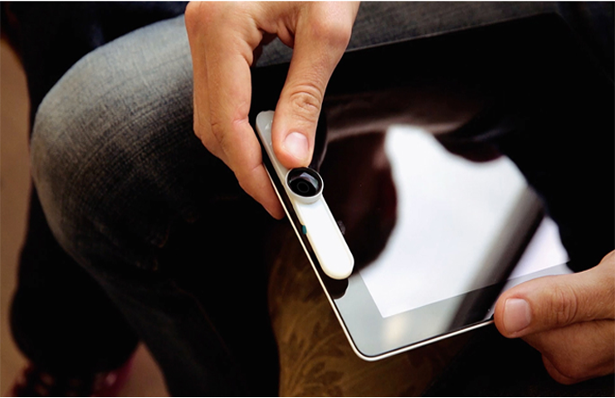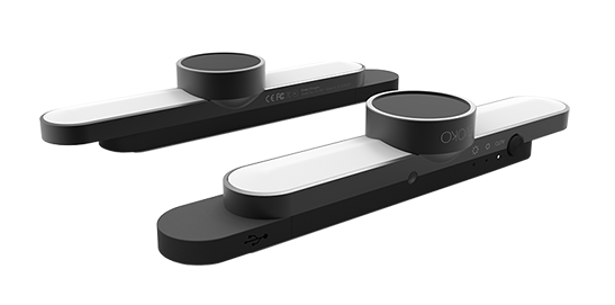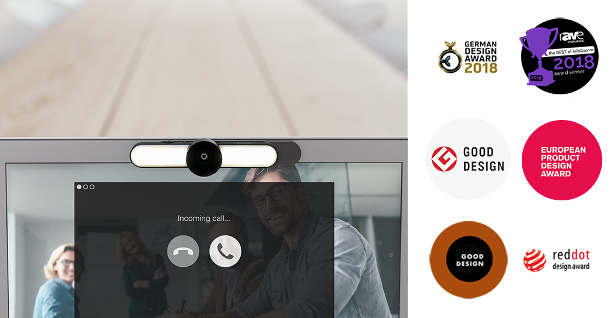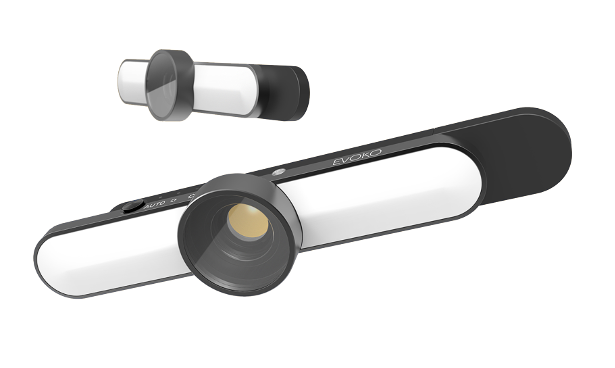 A 'FULL ENGLISH' BREAKFAST REMAINS NATION'S FAVOURITE,
BUT FOR MILLENIALS AMERICAN 'SUNNY-SIDE UP' TRUMPS TRADTIONAL FRY-UP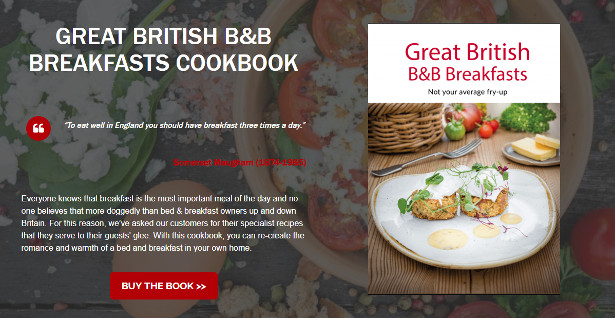 7 in 10 Brits opt for a 'full English' breakfast
A quarter of those aged 18-25 prefer an American-style fry up
East Anglia the nation's top full English eaters
Research supports launch of eviivo's 'Great British B&B Breakfasts' cookbook
Recent research launched by eviivo, the leading online booking system for independent hotels and B&Bs found that almost half of Brits (44%) believe that a good breakfast is important when looking for a good quality B&B.
The 'full English' option remains the nation's top choice, however London was found to be the city least bothered about the sunny side up taste eggstravaganza, with 2 in 5 preferring something different. In East Anglia (83%) and the North West (80%) residents are still in love with the nation's signature dish but in contrast a quarter of 18-24-year olds tend to opt for an American style breakfast compared to just 4% of those aged 45-54 and 3% of those 55 or older, suggesting that the future might not be so eggsquisite for the dish.
With breakfast the most important meal of the day, new data reveals that it is also one of the most important factors for Brits booking a staycation. This was found to be the case especially among older age groups, with almost half of 55+ year olds (49%) believing this to be the case, compared to just over a quarter of 18-24-year olds.
The survey carried out to support the launch of eviivo's cookbook 'Great British B&B Breakfasts: Not your average fry up' also revealed brekkie hunters in Wales and Scotland disagreed with their English neighbours, with under 10% of residents from both nations considering breakfast to be the most important factor when booking a staycation. Scotland was most concerned with value for money (58%), with Wales more interested in the cleanliness of the property (45%).
eviivo polled 1,000 Brits on their breakfast preferences, how important a factor breakfast is when booking a staycation and how much they would be willing to spend on a good breakfast. When it comes to price, most Brits are cost-conscious, with two-thirds stating they would not pay more than £10 for a breakfast. However, 10% of the nation's capital are happy to splurge a bit more and pay between £15-£20. Indeed, Londoners were found to have the highest average spend of £9.44 – 28% higher than the cheapest average spend found in Northern Ireland (£7.40).
The survey indicates that younger Brits are opting for healthier alternatives and that tastes are constantly changing – something the industry is acutely aware of. B&Bs have evolved a great deal, and while they generally remain traditionally British more and more establishments are mixing it up and incorporating alternative styles to the way they run their business.
Ed Goldswain, Marketing Director of eviivo said: "This is a good thing for Brits who enjoy a staycation – B&Bs are more varied than ever before and this is reflected in the growth of the industry. This research ties in really nicely in with the launch of our eviivo cookbook 'Great British B&B Breakfasts' – a collection of 40 delicious breakfast recipes shared from customers all over the UK. With proceeds from the book going to the Family Holiday Association – this book really will appeal to anyone who loves heartfelt home cooking in a B&B."
The "Great British B&B Breakfasts" book is now available to buy as paperback or kindle via https://eviivo.com/great-british-bb-breakfasts/
During the holidays, men agonize over what to get women. The wrong gift can prematurely end a burgeoning relationship and put married men in the dog house until Memorial Day.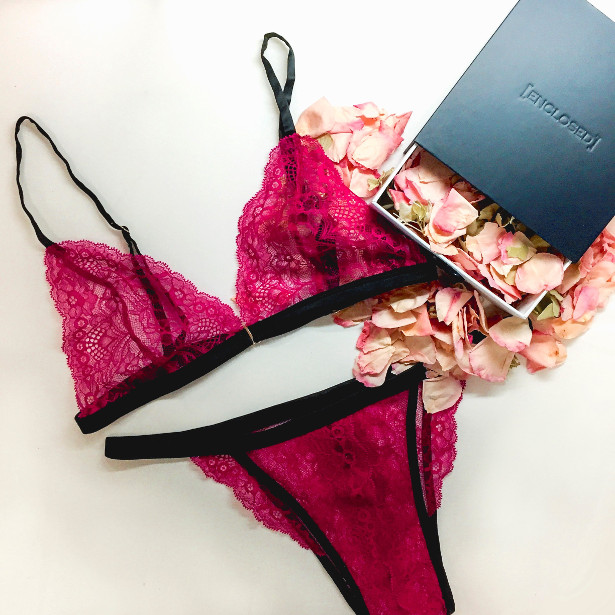 After many millennia of struggle, men can stop googling, "Great holiday gifts for my wife (girlfriend)," because a solution is finally here. [ENCLOSED] (www.theenclosed.com/blog/launch-new-lingerie-subscription-service/) is the first and only lingerie gift-giving service owned by women designed to empower men to create romantic gift experiences for the women they love.
Since launching in 2013, the San Francisco-based subscription service has generated several million dollars in revenue while servicing 30,000 customers in 20 countries. They announced a major product expansion for the 2018 holiday season with a 25% off sale starting Black Friday to Cyber Monday.
Here is how it works:
Personal Service: [ENCLOSED] experts work with gift-givers and hand-select a personalized gift for each recipient.
Luxury Products: Sourced from the finest luxury designers worldwide, just below Agent Provocateur but considerably higher than department stores.
Flexible Subscriptions: Gift-givers can select a monthly gift or choose a three, six or 12-month plan with the ability to cancel at any time. Let her anticipate what's coming next month and be a hero all year long.
Pricing and Fit Guarantee: Prices range from $55 to $1,300. They get the fit right 98% of the time on the first try and offer a no-hassle fit guarantee.
Please let us know if you are interested in speaking with Founder, CEO and "Chief Knicker Officer" Antonia Townsend. She can discuss the rave reviews from women who feel loved from how much thought and creativity goes into this gift.
Townsend has nearly 25 years of experience as a CEO, CMO and c-suite executive after earning her MBA from Columbia University.
Created with the goal of ensuring safety without limiting independent play and exploration, the XPLORA 3S offers an instant channel for communication between parent and child.
By combining geolocation technology with a child-friendly interface, the 3S is the perfect solution for adults, who wish to maintain contact with their children, yet do not want them to have unsupervised access to a traditional smartphone,.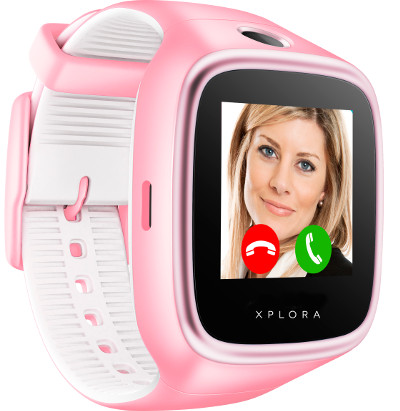 XPLORA 3S retains the basic functions of a phone, with the parent or guardian being given the ability to preset up to 12 numbers from which calls may be made or received. One-way text messages can also be sent by the parent to the child's watch phone. With safety at the heart of XPLORA 3S's design, should the child feel in danger, they can press XPLORA 3S's SOS button and the watch phone will dial the 12 pre-programmed contacts until a response is received. An alarm sound can also be triggered. XPLORA 3S's sophisticated geolocation capabilities provide parents with an unobtrusive yet dependable means of locating their child at any given time, whether by checking the parental app, or receiving notifications whenever the child enters or leaves a 'safety zone' – a preset geographical location. It also comes fully equipped with a camera and photo storage, is fully submersible for up to 30 minutes to a depth of 1.5 metres, and is also the only device of its kind with Amazon Echo integration.
The XPLORA 3S is available from Amazon, as well as directly from the XPLORA website, with prices starting at £179.99 (inclusive of 12 months of minutes and data).
Lightfoot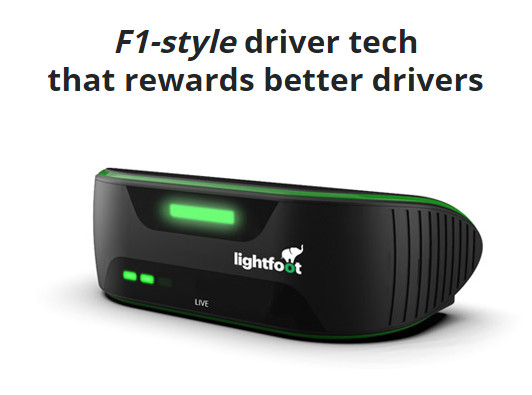 Lightfoot is the latest in connected car technology that uses Formula 1-style analytics to help drivers stay in their vehicle's efficiency 'sweet spot.' Described as being like a 'Fitbit for cars,' Lightfoot's discrete dashboard device helps drivers cut fuel consumption and emissions by 20% while reducing their chances of having an accident by up to 40%.
But that's not all: its app and revolutionary rewards platform make smooth, efficient driving genuinely valuable. The platform offers discounts on everything from food shops and coffees to holidays and the latest tech. Alongside the 100+ discounts available through Lightfoot Rewards, you can use your smooth driving score to win cash giveaways and other prizes in weekly competitions, and you can compete against friends and family in leagues. Finally, good driving is worth something!
Lightfoot is currently priced at £149 plus an optional £3.99 per month subscription for access to the rewards platform.
CLAS OHLSON'S CHRISTMAS GIFT GUIDE 2018
Swedish Homeware and Hardware Retailer, Clas Ohlson have the perfect selection of Christmas gifts for him, for her and for kids
Clas Ohlson have an amazing selection of Christmas gifts including tech products for him, stylish homeware for her and fabulous toys for kids!
Find the most thoughtful gift this festive season for your loved one
Find the best products across technology, audio, gadgets, homeware, hardware and toys
Swedish homeware and hardware retailer clasohlson.co.uk have a selection of wonderful products to make the perfect present for that special someone this festive season. Shop online or in store at one of Clas Ohlson's locations in Kingston, Manchester, Liverpool, Ealing, Reading and St Albans.
Gifts for Him
Finding a gift for him couldn't be easier with Clas Ohlson's fantastic selection of tech and hardware products.
This Fitbit Wristband (£99.99 down from £119.99) is the perfect fitness gadget to motivate you to exercise this winter. The water-resistant activity tracker monitors a variety of sporting activities including cycling, cardio workouts and yoga.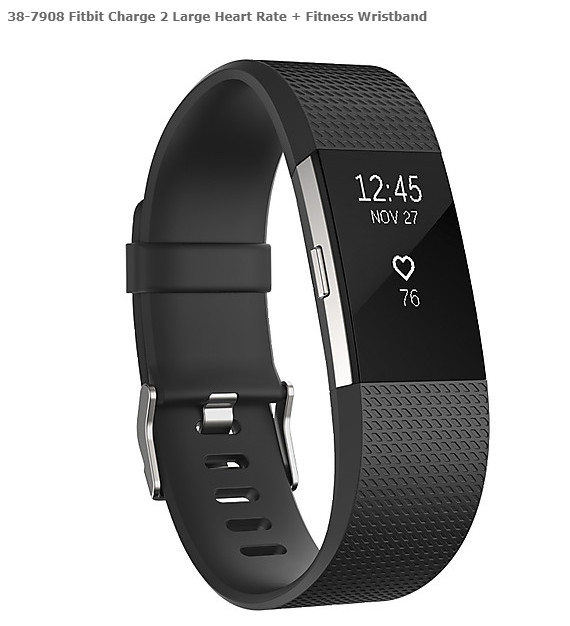 For music enthusiasts, this ION Audio Game Day Speaker (£79.99) is the perfect party speaker. The powerful 2-way speaker system has a 50W amplifier, microphone and Bluetooth so that you can stream your favourite music straight from your phone.
For stylish kitchen appliances, look no further than this sleek Coline Coffee Maker (£49.99 down from £69.99) which comes in black, white and pink.
Clas Ohlson also has a vast selection of hardware products including the Bosch Drill Driver (£69.99), perfect for the home DIYer. Meanwhile, this Tool Chest and Cabinet (£59.99 down from £99.99) comes with four lockable drawers and caters to all your storage needs.
Those looking for a lavish tech gift this Christmas need look no further than this FlashForge Finder 3D Printer (£349.99) which prints out everything from prototypes, spare parts and models.
Gifts for Her
Finding a gift for your sister, wife, mum or girlfriend this Christmas is easy with Clas Ohlson's top pick of gifts for her.
If you are looking for a gift for mum, she can print her favourite family photos with this Canon Wireless Photo Printer (£129.99) which prints lab-quality photos straight from a phone or camera. The ultimate portable printer – it is lightweight, easy to travel with and is the perfect device to create memories with high-quality prints.
These UrbanEars Wireless Headphones with Microphone (£39.99) come in a variety of stylish colours and have in built Bluetooth. The smart buttonless design allows you control the music via the touch-sensitive earcups – swipe to change the track or tap to pause! Perfect for exercising – why not pair these with the Fitbit Wristband (£99.99 down from £119.99) which tracks heartrate and calories burned to provide personal workout statistics so you can improve your training routine.
For a gift which encapsulates winter comfort, why not try this Stars Fleece Blanket (£12.99), which comes in a pretty design with gold or silver sparkling stars.
Clas Ohlson also has an array of presents to fill your kitchen, including this timeless 24-piece cutlery set (£19.99) which comes in gold and steel. Alternatively, this Biscuit Press (£19.99) is the perfect giftto indulge in festive baking this winter! The set includes 16 biscuit cutter templates and 8 piping nozzles so that you can create professional looking bakes. Treat your mum to breakfast in bed on Christmas morning using this Double Waffle Maker (£29.99) which makes crispy waffles also great for the whole family to enjoy
Alternatively, why not treat her to a unique gift this festive season. This Ukulele (£18.99 down from £29.99) which comes in an array of colours including pink is a fun present which will liven up any party.
Gifts for Kids
Clas Ohlson has kids in mind at Christmas and has an array of toys and gadgets for the little ones!
For young music lovers, these Bluetooth Light Fountain Speakers (£14.99 down from £24.99) make a wonderful gift, creating a multi-coloured light show in the comfort of your own home! These incredible water speakers pulse to sound of the music so you never miss a beat. Meanwhile, these iFrogz Little Rockerz Costume headphones (£8.99) come in a variety of styles including Unicorn, Panda, Tiger, Princess and Dragon – suitable for boys and girls and perfect for parties!
This electric Lighting McQueen Activity Ride-on Car (£49.99) is the perfect gift for car crazy kids. It has cool lighting and exciting sounds effects and drives backwards and forwards! Or for budding BMXers, this Mini BMX (£129.99) is the ideal gift for performing cool tricks and stunts.
Clas Ohlson also has a selection of wonderful toys including this Siverlit Mazebreaker Robot (£16.99) which can spin, dance and interact with other Silverlit robots. This interactive robot on wheels can also play music, shine its LED eyes and record and playback sounds!
Finally, this adorable Bear Heating Pad (£16.99) is a cuddly toy that helps relieve tummy aches and is suitable for babies and children alike.
Melissa Titshall, Head of Marketing and Communications at Clas Ohlson UK, commented:
"Christmas is a special time at Clas Ohlson. Helping our customers to spend more quality time at home is really important to us, and family values are at the core of what we do. With a fabulous selection of products across multimedia, tech, toys, homeware and more, customers can find the perfect gift for a loved one to make this Christmas a memorable one."
GIVE THE GIFT OF FLIGHT THIS CHRISTMAS WITH IFLY INDOOR SKYDIVING
iFLY offers 40% off a special flight experience this festive season for the ultimate Christmas gift

Recent research has shown that the experience economy is booming whilst the high street declines, as people choose experiences over belongings1. With consumers searching for unique and memorable days out2, iFLY indoor skydiving is the perfect gift this Christmas.
Whether you're buying for the youngest or oldest member of your family, iFLY indoor skydiving is a great day out for all the family (aged 3 – 103!). What's more, this year for the Christmas season, iFLY is pleased to offer a special two-person flight experience for just £53.99 – a whopping 40% off the usual RRP!
Indoor skydiving is the simulation of true freefall conditions in a vertical wind tunnel, so get ready to be blown away – literally. At iFLY you can experience the feeling of freefall as you float on a smooth cushion of air. There's no parachute, no jumping and nothing attaching you to planet Earth.
So if you've been trawling the shops this Christmas for the perfect present, then why not give the gift of flight and treat your friends and family to an iFLY voucher for the ultimate indoor skydiving experience? Much more fulfilling than material possessions after all, and what you'll really be gifting is memories that will last a lifetime!
Whether you're buying for a first-time flyer, an experienced flyer or a group, iFLY caters for all ages and abilities. Plus, with three centres based across the UK in Milton Keynes, Basingstoke and Manchester, a visit to iFLY is the perfect opportunity for a fun day out during the festive season or a sure way to help you get through the January blues!
Enjoy 40% off at iFLY with our special Christmas offer!
Vouchers now available to purchase
Give a gift to remember this Christmas with our Kick-Start for 2 experience for just £53.99 – a whopping 40% off the usual RRP.
This includes: • Pre-flight training with one of our friendly instructors • The hire of a flight suit, helmet and goggles • Two one-minute flights per person • A personal flight certificate at the end of your session with a spectacular instructor demo to end your visit • As you leave you will have the option to purchase your own inflight pictures and videos
*T&Cs apply, the experience can be booked at iflyworld.co.uk
1 https://www.smartinvestor.barclays.co.uk/invest/investment-insight/investment-ideas-and-strategies/therise-of-the-experience-economy.html
2 https://www.eventbrite.co.uk/blog/millennials-want-experiences-ds00/
Perfect Christmas guides & a Box Set for everyone! 'Best of the BBC's Box sets' ! >> On Amazon & @ HMV, ASDA, Morrisons, Sainsbury's and Tesco.

'Best of the BBC's Box sets'
There are 10 box sets within the Best of the BBC range across a number of different genres, including: wartime comedy, classic comedy, Ronnie Barker and natural history/David Attenborough plus crime drama. Fawlty Towers, Only Fools and Horses, The Two Ronnies, Porridge, Planet Earth II, Dad's Army and, last but definitely not least, Peaky Blinders. TV gold basically!
As Christmas is all about spending time with family while being snuggled up in doors, enjoying some festive food and the odd sherry or two, the box sets are a brilliant way to gather everyone on the sofa in front of the TV and spend some real quality time together.
All of the box sets are available to buy from Amazon: http://www.amazon.co.uk/BestofBBCBoxsets and also from high street retailer HMV as well as selected supermarket stores including ASDA, Morrisons, Sainsbury's and Tesco.
**Please note, prices may vary depending on retailer**
Peaky Blinders Series 1-4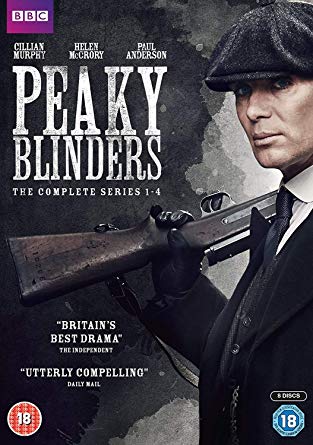 Thomas Shelby (Cillian Murphy – Dunkirk, Inception) heads up one of Birmingham's most feared criminal organisations. But when he sees an opportunity to move up in the world, it becomes clear that his ambition knows no bounds. With a spectacular cast that includes Sam Neill (Jurassic Park), Helen McCrory (Skyfall), Paul Anderson (The Revenant), Annabelle Wallis (Annabelle), Charlotte Riley (Edge of Tomorrow), Noah Taylor (Game of Thrones), Aidan Gillen (Game Of Thrones), Adrien Brody (Grand Budapest Hotel), Paddy Considine (The Bourne Ultimatum) and Tom Hardy (Mad Max: Fury Road), creator Steven Knight's phenomenal vision of a family's odyssey through British society is intense, deeply moving and wildly entertaining.
Series 1 & 2: making Peaky Blinders
Series 3: Origins, Moving up in the world, A day in the life
Series 4: Return to watery lane, the Peaky Blinder world, the shoot out
£56.16 (DVD)
£61.27 (Blu-ray)
Natural History/David Attenborough: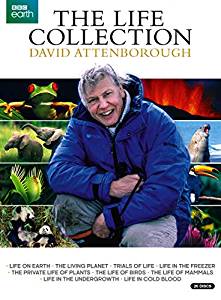 Attenborough The Life Collection
This box set contains all of David Attenborough's 'Life' series – among the greatest and most beautiful nature documentaries even made.
Life on Earth offers a chronological account of the flora and fauna of planet Earth over a period of 3,500 million years.
The Living Planet: An ambitious 12-part documentary that spanned the globe with portraits of each of the major geographical regions that offer a home to life.
Trials of Life: Originally broadcast in 1990, it examines animal behaviour in all its infinite variety and in doing so we are allowed to witness some of the most enchanting animal personalities, as well as some of the most fearsome.
Life in the Freezer reveals incomparable standards of natural history filming to trace Antarctica's seasonal cycle from the long winter months when the formation of ice almost doubles its surface area, to the brief summer when the race to breed really heats up.
The Private Life of Plants: Attenborough takes us through each aspect of plants' lives travelling, growing, flowering, their struggle with other plants and animals, and the ingenious way they adapt to even the harshest of conditions.
The Life of Birds presents a fascinating and exciting view of the world of birds, the largest animal group on earth, in a series of ten fifty-minute episodes.
The Life of Mammals looks at why mammals are the most successful creatures on the planet.
Life in the Undergrowth: Here David shows us not just bugs, beetles and creepy-crawlies, but scorpions and centipedes, mites and mantids, spiders and dragonflies.
£91.90
Planet Earth II
Captured in stunning Ultra-high definition detail, Planet Earth II is an immersive exploration of the jungles, mountains, deserts, islands, grasslands and cities of the world. Journey to the four corners of the globe to discover the extreme forces that shape life in each of these iconic landscapes and the remarkable ways animals manage to overcome the challenges of surviving in the wildest places on Earth. From eye-to-eye encounters with incredible creatures to epic journeys through breath-taking wildernesses, experience the wonder of the natural world as never before.
£59.22
Blue Planet II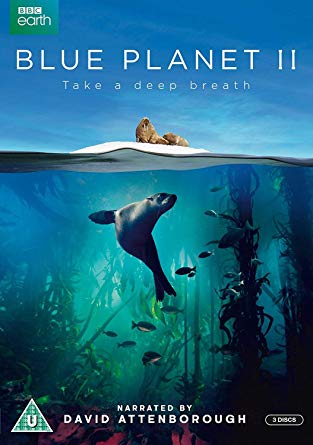 In recent years, our knowledge of what goes on in our Ocean has been transformed. Blue Planet II uses cutting-edge breakthroughs in science and technology to explore new worlds, reveals astonishing creatures and extraordinary new animal behaviours. As we journey through our deep seas, coral reefs, open ocean, green seas and coasts we share these extraordinary new discoveries. But we now know that ocean health is under threat. Never has there been a more crucial time to explore our remotest seas, and to examine what the future will hold for our blue planet.
£25.52
Ronnie Barker:
Porridge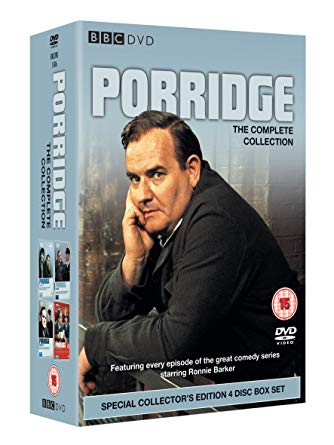 "Norman Stanley Fletcher… you are an habitual criminal who accepts arrest as an occupational hazard and presumably accepts imprisonment in the same casual manner…"
'Fletch', sentenced to a five year stretch at HM Prison Slade in darkest Cumbria, is determined to keep his head down, do his time and not let the b*****s grind him down. But it's not so simple when you're an old lag. His naive cell-mate Lenny Godber needs to learn the ropes, skives
and scams; evil Prison Officer Mr Mackay can't be allowed to run things
his own way and warden Mr Barrowclough is just too weak-willed not to have his good-nature exploited…
"Ronnie Barker will be remembered for Fletcher in Porridge long after everything else he was in has faded from memory."
Daily Express
SERIES 1, SERIES 2, SERIES 3 + two Christmas Specials
£39.14
The Two Ronnie's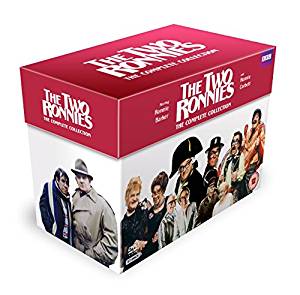 From 1971-87, over 12 series, four Christmas specials and two classic silent films, Ronnie Barker and Ronnie Corbett combined to produce one of the most popular television comedy series ever made.
From their introduction, "And in a packed programme tonight…" to the "Goodnight from him" finale, viewers savoured every moment. The "Four Candles" and "Mastermind" sketches, the Piggy Malone and Charley Farley stories and the hilarious musical numbers have a special place in viewers' hearts, but these series are packed with so many moments
of comic genius.
The collection comprises all 93 episodes from the series, including the four Christmas specials, as well as the two silent films and Corbett's 2010 programme, 'The One Ronnie', which featured special guests including Harry Enfield, Catherine Tate, Miranda Hart, David Walliams and Matt Lucas.
£71.48
Wartime Comedy:
It Ain't Half Hot Mum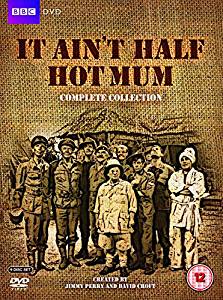 This complete collection contains all eight series of It Ain't Half Hot Mum, the classic BBC comedy series which follows the exploits of a Royal Artillery Concert Party in India (and later, Burma) during the Second World War.
Running from 1974 until 1981, It Ain't Half Hot Mum was one of the most popular comedies on British television. David Croft and Jimmy Perry, writers of Dad's Army, once again established a brilliant group of comic characters including the bombastic, eye-rolling Battery Sergeant Major Williams; Indian Bearer Rangi Ram; drag artist Bombardier 'Gloria' Beaumont; diminutive Gunner 'Lofty' Sugden with a hauntingly beautiful singing voice, and the effete and ineffectual Captain Ashwood.
£59.99
Dad's Army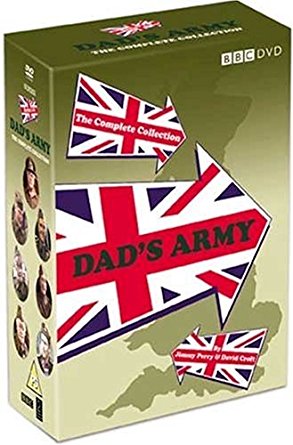 The wartime antics of the Walmington-on-Sea Home Guard were an essential part of the nation's entertainment in the years spanning 1968 to 1977. Captain Mainwaring, Sergeant Wilson, Corporal Jones and Privates Pike, Godfrey, Walker and Frazer would create enough hilarity in their own incompetence and heroic, if misplaced endeavours, but add a vicar, a verger, an overbearing ARP warden – and Pike's mum and the whole thing gelled into a comedy masterpiece. Dad's Army had the lot: class tension; comic characters; farcical situations and hilarious scripts by Jimmy Perry and David Croft and is cherished as one of the nation's favourite situation comedies.
Contains Complete Series One, Three, Four, Five, Six, Seven, Eight, Nine,
The Christmas Specials and all 3 surviving episodes of Series Two.
14
£45.95
Classic Comedy:
Only Fools & Horses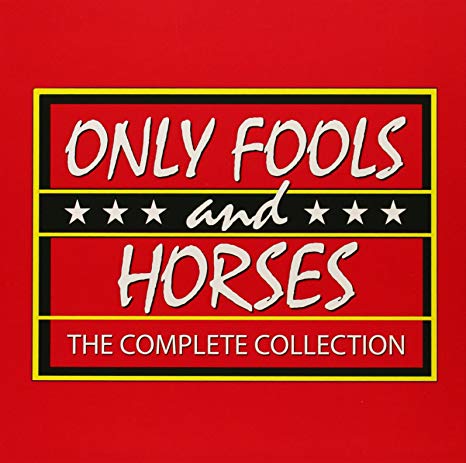 The first ever episode of Only Fools and Horses was broadcast in September 1981. Over seven series and fifteen specials, Del, Rodders and the gang have given us so many precious moments – the chandelier incident, the yuppy bar fall, the Batman and Robin chase – but it is the characters, the storylines and the great scripts that have earned Only Fools and Horses the enduring love of the public. Every "lovely jubbly", every exhaust-smoking trip of the Reliant Robin and every tear-filled twist kept millions of viewers glued. And they are all here – in the complete story of the Trotters of Nelson Mandela House: from the very first scam to the final 'bonjour'.
INCLUDES ALL 7 SERIES AND
15 CHRISTMAS SPECIALS.
Also includes
'The Story of Only Fools and Horses'
behind the scenes special DVD from 2002.
£59.22
Fawlty Towers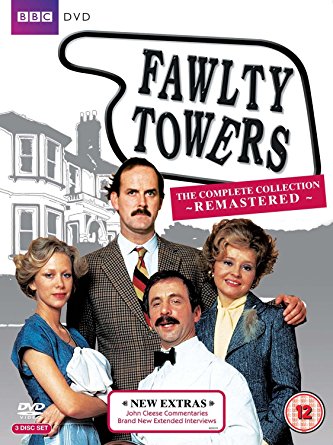 This Special Edition marks the 30th Anniversary of one of the greatest situation comedies British television has ever seen. Every episode of the BAFTA winning sitcom has been fantastically remastered and for the first time ever John Cleese provides audio commentaries on all 12 episodes.
Exclusive commentaries by John Cleese
2009 Extended Interviews
Includes exclusive interview with Connie Booth
Accompanying booklet
Interviews with John Cleese, Prunella Scales and
Andrew Sachs.
Series 1 director's commentary by John Howard Davies
Series 2 director's commentary by Bob Spiers
Artist profiles
Out takes
Torquay Tourist Guide (short documentary film)
Cheap Tatty Review
Audio Description & Navigation Option
£25.52
GIFT BEAUTY LOVERS WITH REVLON'S LATEST PRO COLLECTION RANGE FOR BEAUTIFULLY GLOSSY HAIR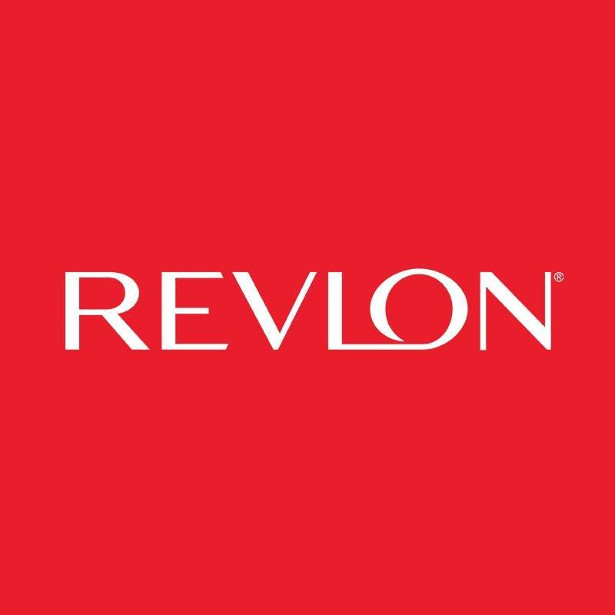 Give the gift of beautifully styled healthy-looking hair this Christmas with Revlon's must-have PRO COLLECTION range. Featuring the Salon 360 Surround™ AC Hair Dryer, Salon Straight Copper Smooth™ Styler and Salon One-Step Straight and Shine™ XL Heated Brush, the new range is the perfect gift to pop under the Christmas tree for those with medium-long hair wanting to achieve fast professional results.
Reinvent how you dry your hair
Revlon® Salon 360 Surround™ AC Hair Dryer – £119.99
The Revlon® Salon 360 Surround™ AC Hair Dryer, which was designed with long, naturally straight hair in mind, redefines traditional drying and styling with its two modes offering ultimate flexibility for maximum versatility in just one tool. With its powerful dual air jets, which quickly dry front and back sections of hair in the 360° mode, the Revlon® Salon 360 Surround™ AC Hair Dryer delivers 70%1 more hair drying coverage for results 60% faster2. Thanks to the precise angle of the airflow, which mirrors the technique used by hairdressers in salons to dry hair, locks are left naturally smooth while hair cuticles are sealed for less frizz and increased shine. Not only is this perfect for prepping hair ahead of straightening, but the 360° mode is also a great way to preserve natural curls by slowing down the speed.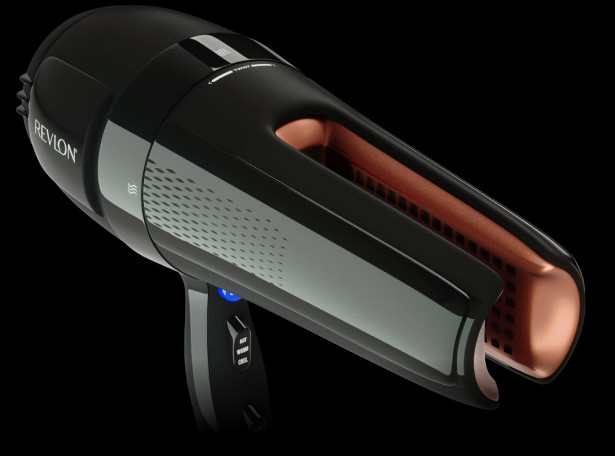 KEY FEATURES/ BENEFITS:
With a simple twist of the nozzle vents you can quickly and easily switch from the 360° mode to the classic mode
The contoured air outlet delivers directional airflow for precise root styling and drying without the need for additional attachments
Ionic technology and 2X ceramic coating protects hair from over-styling and ensures even heat distribution for shiny, manageable locks
High-endurance AC motor for increased longevity
Three heat and two speed settings, including a cold shot to help lock in styles giving you the freedom to choose the right setting for your hair type
Ergonomic design and extra-long salon length cord
Experience the ultimate salon style for smooth, glossy locks
Revlon® Salon Straight Copper Smooth™ Styler – £79.99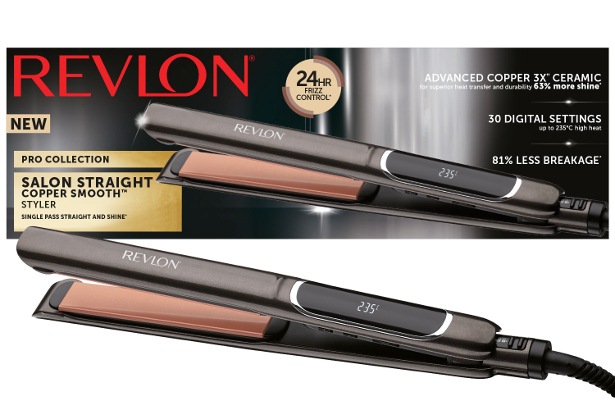 The Revlon® Salon Straight Copper Smooth™ Styler delivers the ultimate in salon performance for a long-lasting, reduced frizz, straight and shiny style. With its 10 second fast heat-up³ and extra-long 125mm rounded floating plates, you can achieve beautifully sleek results in no time, including flips and waves, while the slim design allows you to get close to the roots.
KEY FEATURES/ BENEFITS:
Advanced copper 3X ceramic technology is gentle on hair providing 63% more shine4, 81% less breakage3 and helps to control the fading of coloured hair5 for healthier looking locks
Copper plates help to control frizz for 24 hours4, delivering faster styling, fewer hot spots
30 variable settings of up to 235°C providing ultimate freedom when it comes to styling your hair type
Inbuilt Smart Memory recalls last heat setting
Extra-long tangle-free swivel cord
Touch up hair for smooth, frizz-free results
Revlon® Salon One-Step Straight and Shine™ XL Heated Brush – £69.99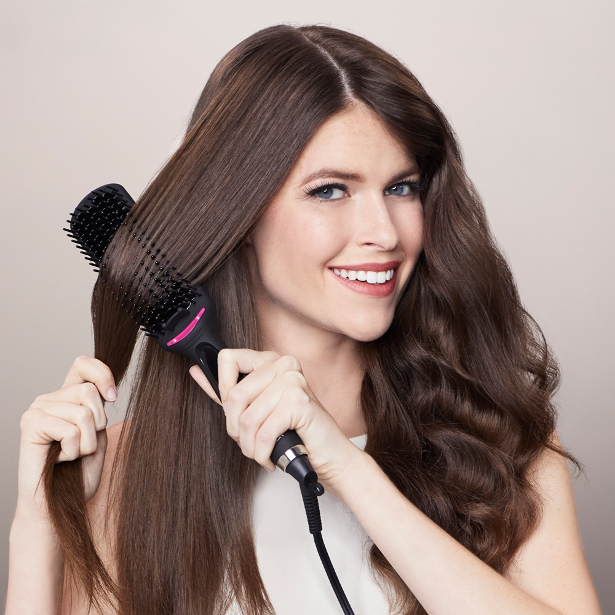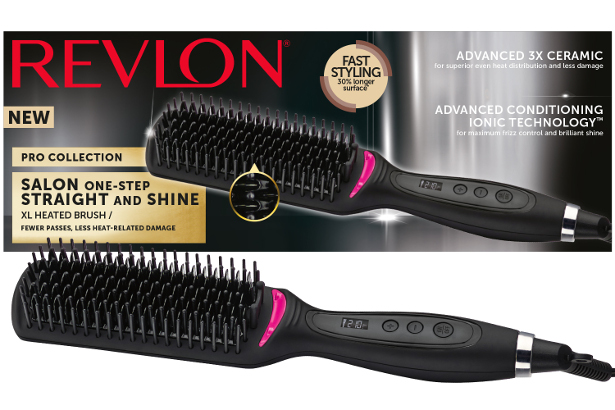 The Salon One-Step Straight and Shine™ XL Heated Brush is a cutting-edge hair straightening tool that blends the convenience of a hair brush and a straightener into one to reduce frizz and minimise styling time for faster salon results at home. The Salon One-Step Straight and Shine™ XL Heated Brush is the perfect option for styling alone or using as part of the three-step routine for second day touch up.
KEY FEATURES/ BENEFITS:
30% longer surface6 for faster results and fewer passes
Multi-dimensional combs and detangling bristles to gently glide through your hair and reach those hard to style areas such as the back of your head and roots
Advanced 3X ceramic coating ensures heat is evenly distributed for less damage
Conditioning ionic technology controls frizz for beautifully glossy locks
Curved ribbed exterior helps to guide hair to create relaxed waves and curls
10 heat settings and smart memory offers complete flexibility for all hair types
AVAILABILITY: Revlon's® new PRO COLLECTION range is available now at Boots and Amazon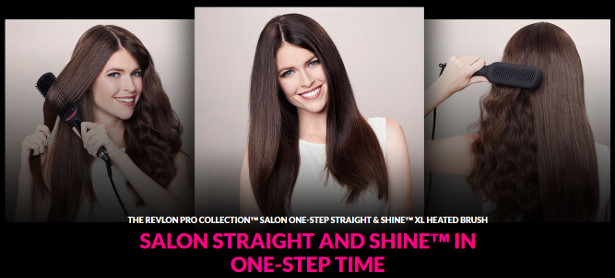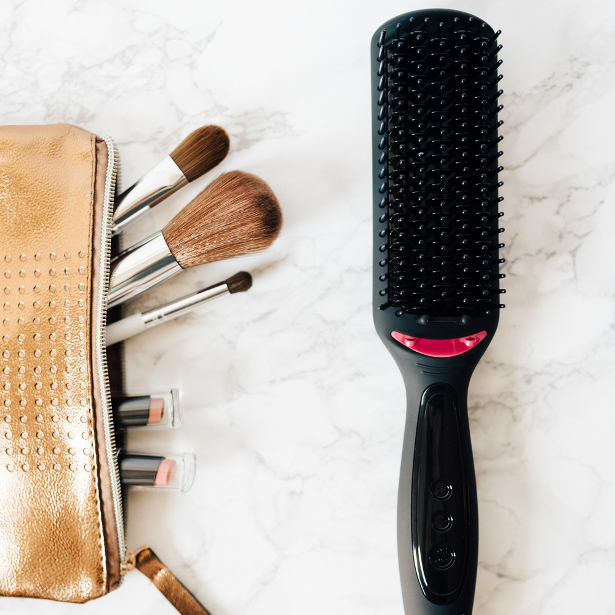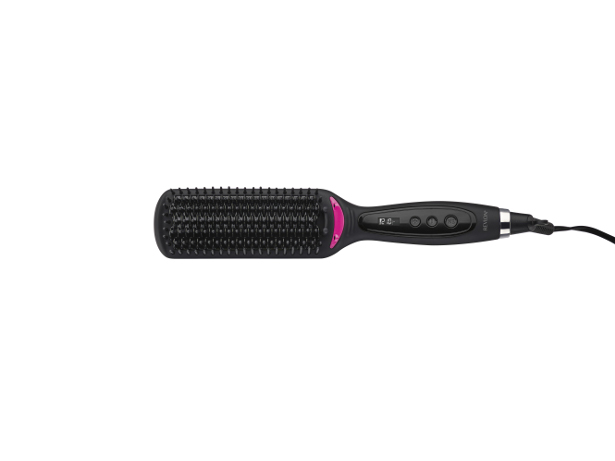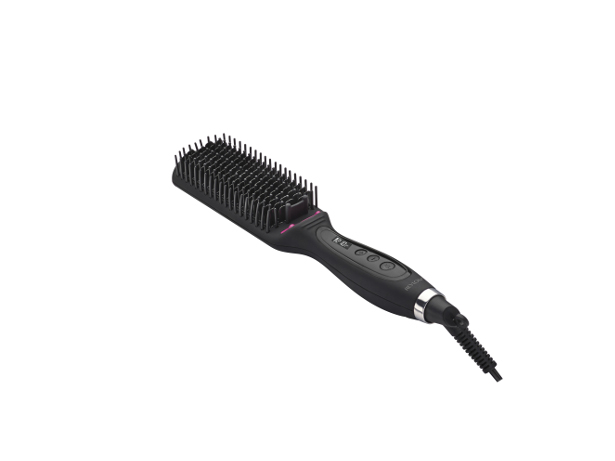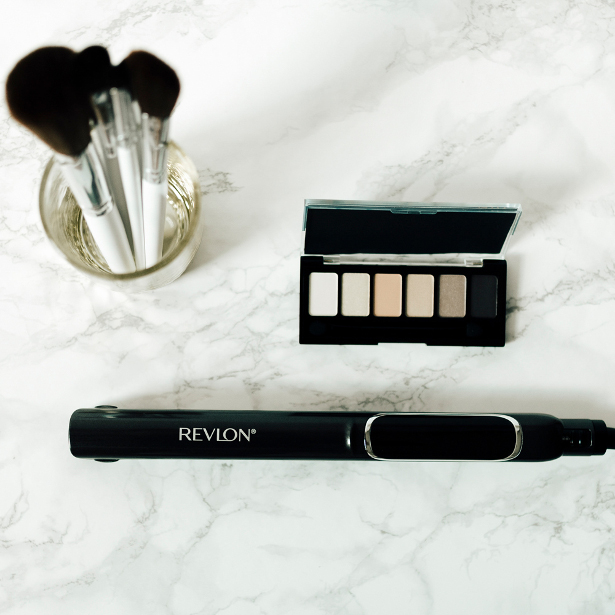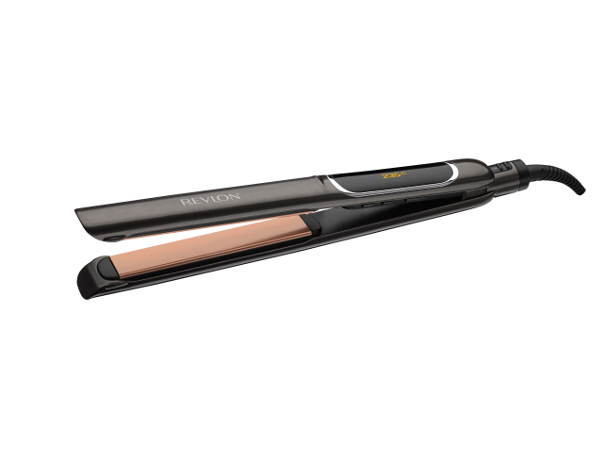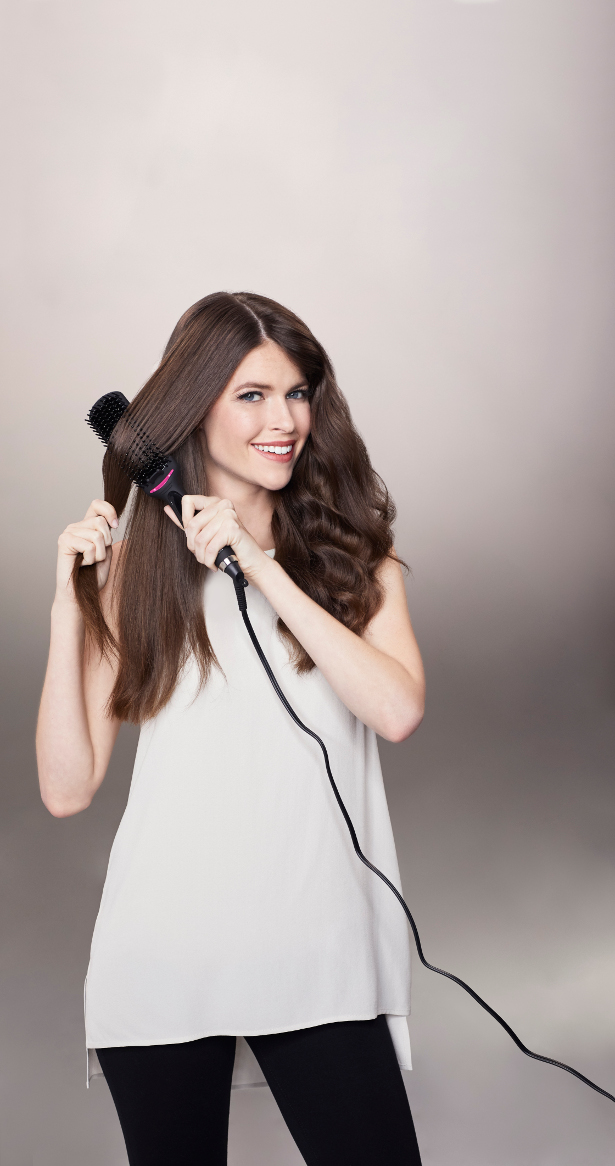 Arccos 360 Golf Tracking System
If your family or loved ones are tech-loving golf addicts, then the Arccos 360 Golf Tracking System may be the golfing product to purchase them this Christmas.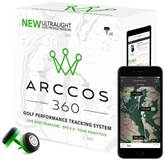 The device pairs up with your phone and provides players with real-time stats using GPS and shot tracking technology to really help improve performance.
The Arccos 360 Golf Tracking System sends stats to your paired device instantly and can be used anytime or anywhere you're playing a round of golf.
The Proprietary Tour Analytics platform system interprets your stats, which means users can analyse their performance during a round of golf. With the instant data available at your fingertips, you can adjust your swing immediately to help improve performance.
Arccos 360 Golf Tracking System allows for completely seamless play, which means there is no need for additional actions that may interrupt your round of golf.
The one-time Bluetooth pairing process makes it simple to set up every time you set out on a golf course.
Meanwhile, the sensors can easily be attached onto the end of your golf grip and with sensors weighing less than 12g, the device has zero impact on the golf swing.
Price: £249.00
available from: www.golfbidder.co.uk'