Perfect Christmas guides & a Box Set for everyone! 'Best of the BBC's Box sets' ! >> On Amazon & @ HMV, ASDA, Morrisons, Sainsbury's and Tesco.
'Best of the BBC's Box sets'
There are 10 box sets within the Best of the BBC range across a number of different genres, including: wartime comedy, classic comedy, Ronnie Barker and natural history/David Attenborough plus crime drama. Fawlty Towers, Only Fools and Horses, The Two Ronnies, Porridge, Planet Earth II, Dad's Army and, last but definitely not least, Peaky Blinders. TV gold basically!
As Christmas is all about spending time with family while being snuggled up in doors, enjoying some festive food and the odd sherry or two, the box sets are a brilliant way to gather everyone on the sofa in front of the TV and spend some real quality time together.
All of the box sets are available to buy from Amazon: http://www.amazon.co.uk/BestofBBCBoxsets and also from high street retailer HMV as well as selected supermarket stores including ASDA, Morrisons, Sainsbury's and Tesco.
**Please note, prices may vary depending on retailer**
Peaky Blinders Series 1-4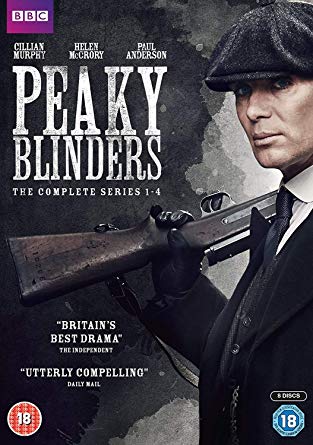 Thomas Shelby (Cillian Murphy – Dunkirk, Inception) heads up one of Birmingham's most feared criminal organisations. But when he sees an opportunity to move up in the world, it becomes clear that his ambition knows no bounds. With a spectacular cast that includes Sam Neill (Jurassic Park), Helen McCrory (Skyfall), Paul Anderson (The Revenant), Annabelle Wallis (Annabelle), Charlotte Riley (Edge of Tomorrow), Noah Taylor (Game of Thrones), Aidan Gillen (Game Of Thrones), Adrien Brody (Grand Budapest Hotel), Paddy Considine (The Bourne Ultimatum) and Tom Hardy (Mad Max: Fury Road), creator Steven Knight's phenomenal vision of a family's odyssey through British society is intense, deeply moving and wildly entertaining.
Series 1 & 2: making Peaky Blinders
Series 3: Origins, Moving up in the world, A day in the life
Series 4: Return to watery lane, the Peaky Blinder world, the shoot out
£56.16 (DVD)
£61.27 (Blu-ray)
Natural History/David Attenborough: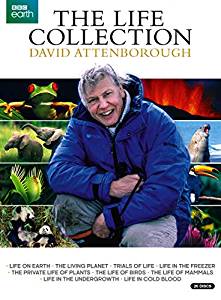 Attenborough The Life Collection
This box set contains all of David Attenborough's 'Life' series – among the greatest and most beautiful nature documentaries even made.
Life on Earth offers a chronological account of the flora and fauna of planet Earth over a period of 3,500 million years.
The Living Planet: An ambitious 12-part documentary that spanned the globe with portraits of each of the major geographical regions that offer a home to life.
Trials of Life: Originally broadcast in 1990, it examines animal behaviour in all its infinite variety and in doing so we are allowed to witness some of the most enchanting animal personalities, as well as some of the most fearsome.
Life in the Freezer reveals incomparable standards of natural history filming to trace Antarctica's seasonal cycle from the long winter months when the formation of ice almost doubles its surface area, to the brief summer when the race to breed really heats up.
The Private Life of Plants: Attenborough takes us through each aspect of plants' lives travelling, growing, flowering, their struggle with other plants and animals, and the ingenious way they adapt to even the harshest of conditions.
The Life of Birds presents a fascinating and exciting view of the world of birds, the largest animal group on earth, in a series of ten fifty-minute episodes.
The Life of Mammals looks at why mammals are the most successful creatures on the planet.
Life in the Undergrowth: Here David shows us not just bugs, beetles and creepy-crawlies, but scorpions and centipedes, mites and mantids, spiders and dragonflies.
£91.90
Planet Earth II
Captured in stunning Ultra-high definition detail, Planet Earth II is an immersive exploration of the jungles, mountains, deserts, islands, grasslands and cities of the world. Journey to the four corners of the globe to discover the extreme forces that shape life in each of these iconic landscapes and the remarkable ways animals manage to overcome the challenges of surviving in the wildest places on Earth. From eye-to-eye encounters with incredible creatures to epic journeys through breath-taking wildernesses, experience the wonder of the natural world as never before.
£59.22
Blue Planet II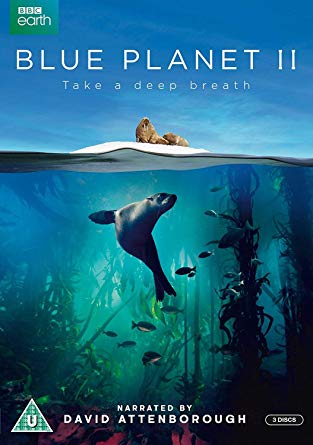 In recent years, our knowledge of what goes on in our Ocean has been transformed. Blue Planet II uses cutting-edge breakthroughs in science and technology to explore new worlds, reveals astonishing creatures and extraordinary new animal behaviours. As we journey through our deep seas, coral reefs, open ocean, green seas and coasts we share these extraordinary new discoveries. But we now know that ocean health is under threat. Never has there been a more crucial time to explore our remotest seas, and to examine what the future will hold for our blue planet.
£25.52
Ronnie Barker:
Porridge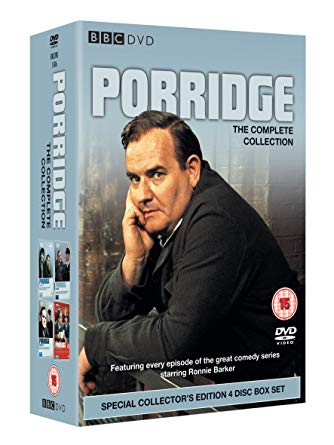 "Norman Stanley Fletcher… you are an habitual criminal who accepts arrest as an occupational hazard and presumably accepts imprisonment in the same casual manner…"
'Fletch', sentenced to a five year stretch at HM Prison Slade in darkest Cumbria, is determined to keep his head down, do his time and not let the b*****s grind him down. But it's not so simple when you're an old lag. His naive cell-mate Lenny Godber needs to learn the ropes, skives
and scams; evil Prison Officer Mr Mackay can't be allowed to run things
his own way and warden Mr Barrowclough is just too weak-willed not to have his good-nature exploited…
"Ronnie Barker will be remembered for Fletcher in Porridge long after everything else he was in has faded from memory."
Daily Express
SERIES 1, SERIES 2, SERIES 3 + two Christmas Specials
£39.14
The Two Ronnie's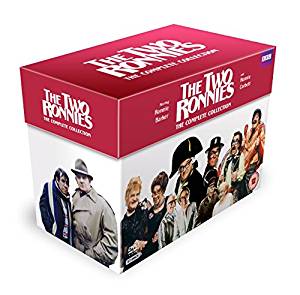 From 1971-87, over 12 series, four Christmas specials and two classic silent films, Ronnie Barker and Ronnie Corbett combined to produce one of the most popular television comedy series ever made.
From their introduction, "And in a packed programme tonight…" to the "Goodnight from him" finale, viewers savoured every moment. The "Four Candles" and "Mastermind" sketches, the Piggy Malone and Charley Farley stories and the hilarious musical numbers have a special place in viewers' hearts, but these series are packed with so many moments
of comic genius.
The collection comprises all 93 episodes from the series, including the four Christmas specials, as well as the two silent films and Corbett's 2010 programme, 'The One Ronnie', which featured special guests including Harry Enfield, Catherine Tate, Miranda Hart, David Walliams and Matt Lucas.
£71.48
Wartime Comedy:
It Ain't Half Hot Mum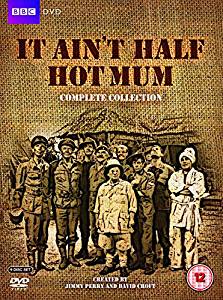 This complete collection contains all eight series of It Ain't Half Hot Mum, the classic BBC comedy series which follows the exploits of a Royal Artillery Concert Party in India (and later, Burma) during the Second World War.
Running from 1974 until 1981, It Ain't Half Hot Mum was one of the most popular comedies on British television. David Croft and Jimmy Perry, writers of Dad's Army, once again established a brilliant group of comic characters including the bombastic, eye-rolling Battery Sergeant Major Williams; Indian Bearer Rangi Ram; drag artist Bombardier 'Gloria' Beaumont; diminutive Gunner 'Lofty' Sugden with a hauntingly beautiful singing voice, and the effete and ineffectual Captain Ashwood.
£59.99
Dad's Army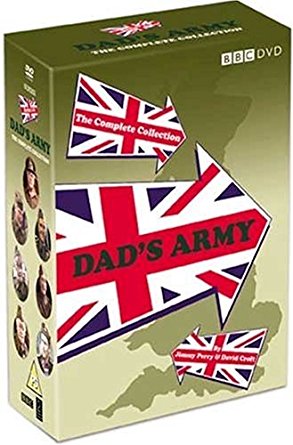 The wartime antics of the Walmington-on-Sea Home Guard were an essential part of the nation's entertainment in the years spanning 1968 to 1977. Captain Mainwaring, Sergeant Wilson, Corporal Jones and Privates Pike, Godfrey, Walker and Frazer would create enough hilarity in their own incompetence and heroic, if misplaced endeavours, but add a vicar, a verger, an overbearing ARP warden – and Pike's mum and the whole thing gelled into a comedy masterpiece. Dad's Army had the lot: class tension; comic characters; farcical situations and hilarious scripts by Jimmy Perry and David Croft and is cherished as one of the nation's favourite situation comedies.
Contains Complete Series One, Three, Four, Five, Six, Seven, Eight, Nine,
The Christmas Specials and all 3 surviving episodes of Series Two.
14
£45.95
Classic Comedy:
Only Fools & Horses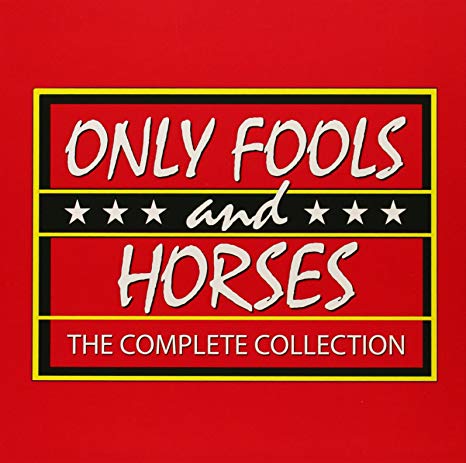 The first ever episode of Only Fools and Horses was broadcast in September 1981. Over seven series and fifteen specials, Del, Rodders and the gang have given us so many precious moments – the chandelier incident, the yuppy bar fall, the Batman and Robin chase – but it is the characters, the storylines and the great scripts that have earned Only Fools and Horses the enduring love of the public. Every "lovely jubbly", every exhaust-smoking trip of the Reliant Robin and every tear-filled twist kept millions of viewers glued. And they are all here – in the complete story of the Trotters of Nelson Mandela House: from the very first scam to the final 'bonjour'.
INCLUDES ALL 7 SERIES AND
15 CHRISTMAS SPECIALS.
Also includes
'The Story of Only Fools and Horses'
behind the scenes special DVD from 2002.
£59.22
Fawlty Towers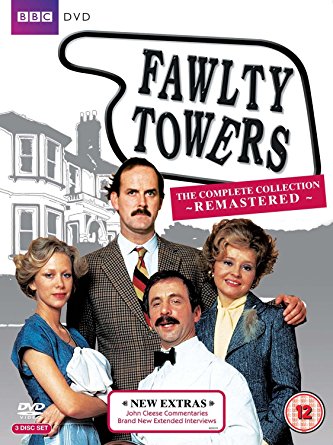 This Special Edition marks the 30th Anniversary of one of the greatest situation comedies British television has ever seen. Every episode of the BAFTA winning sitcom has been fantastically remastered and for the first time ever John Cleese provides audio commentaries on all 12 episodes.
Exclusive commentaries by John Cleese
2009 Extended Interviews
Includes exclusive interview with Connie Booth
Accompanying booklet
Interviews with John Cleese, Prunella Scales and
Andrew Sachs.
Series 1 director's commentary by John Howard Davies
Series 2 director's commentary by Bob Spiers
Artist profiles
Out takes
Torquay Tourist Guide (short documentary film)
Cheap Tatty Review
Audio Description & Navigation Option
£25.52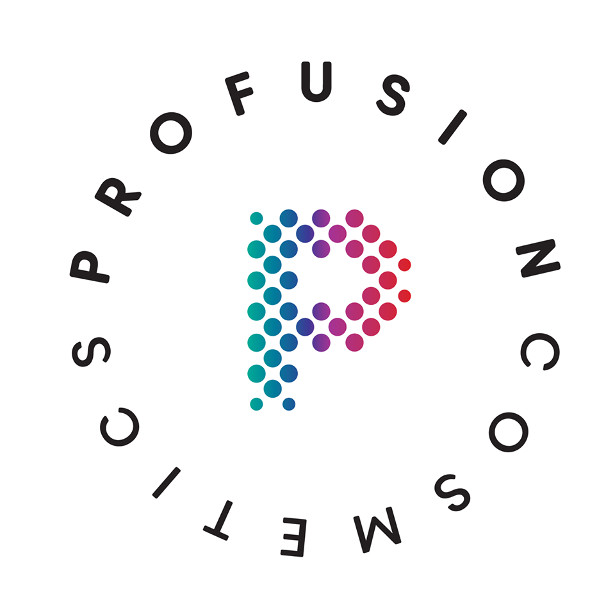 Gifts For Her! Profusion! Part of the 3 for 2 offer at Boots this year for Christmas. www.profusioncosmetics.co.uk
FACEBOOK | TWITTER | INSTAGRAM | PINTEREST
Profusion is a beauty brand with the intent to inspire the aspiring makeup artists! and features high-value cosmetics at inclusive prices regardless of age, gender, ethnicity or skill set and have the ideal gifts for any teen or beauty lover.
Profusion Mixed Metals Palette | Amber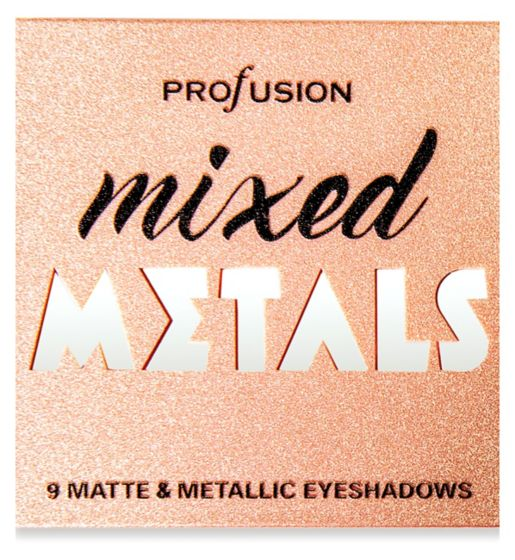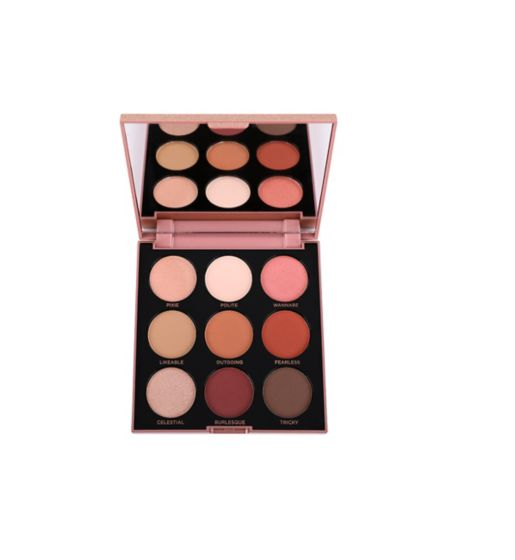 Featuring 9 super versatile warm natural shades with a mix of matte and shimmer colours, this palette has all you need to create flawless every day looks and the perfect bold shades to take it to the next level of glam.
Super pigmented and ever so easy to blend, this long wearing formula will last you desk to dance. Plus, this stunning glitter gold palette is complete with a full-size mirror!
£8.50 Available at Boots www.boots.com/profusion-mixed-metals-palette-amber
Profusion Mixed Metals Eyes & Lips Set | Peach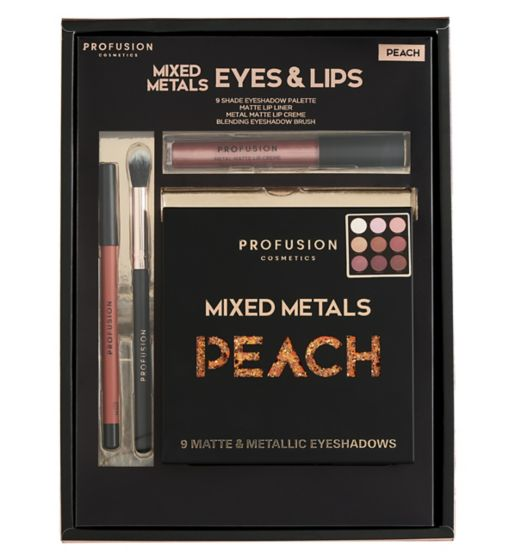 The ultimate metal-meets-matte collection designed to give your eyes a flawless finish with effortless style. This go-to set features a 9-shade eyeshadow palette,1x blending eyeshadow brush and its very own lip colour for the perfect pout to match.
£12.50 available at www.boots.com/profusion-mixed-metals-eyes-and-lips-set-peach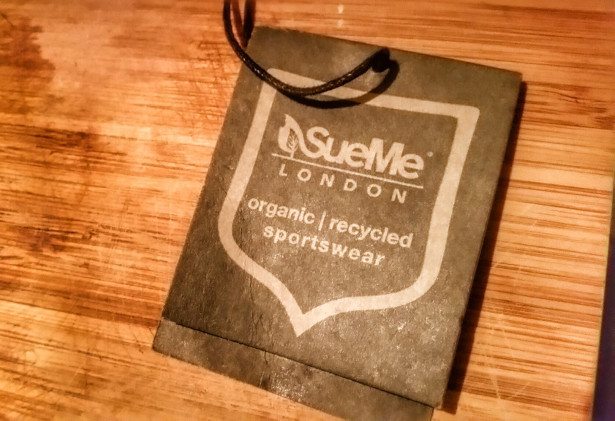 FACEBOOK | TWITTER | INSTAGRAM
SueMe: Sustainable and stylish sports performance underwear from SueMe, the responsibly sourced sportswear brand. Available in a variety of colours and designs, each pair of SueMe performance underwear is packaged in a recycled box and delivered with a free packet of beech birch and wild meadow flower seeds to help users 'give something back' and further connect with nature, whilst replenishing the earth that SueMe underwear is grown from. https://sueme.com/
Prices Range from £20-£46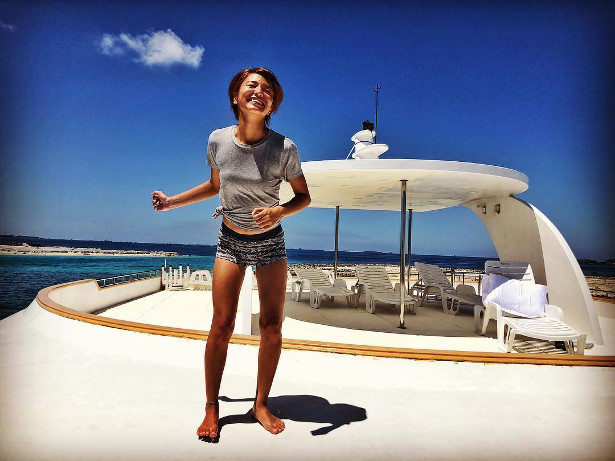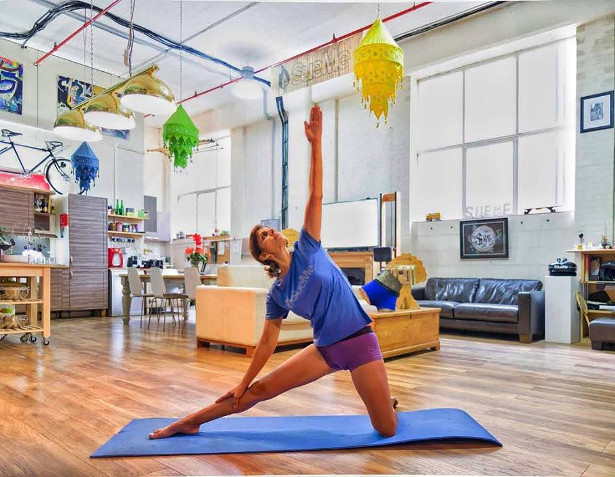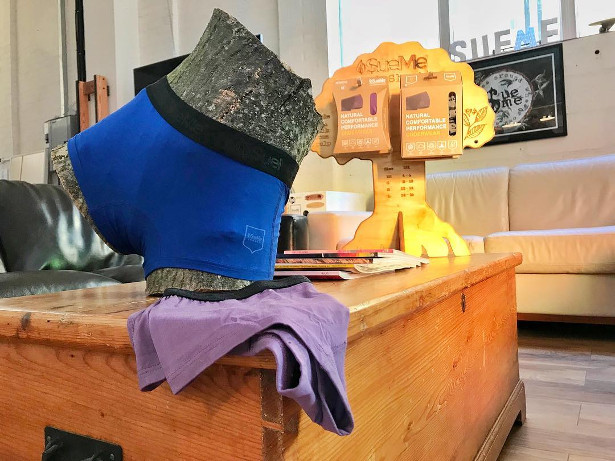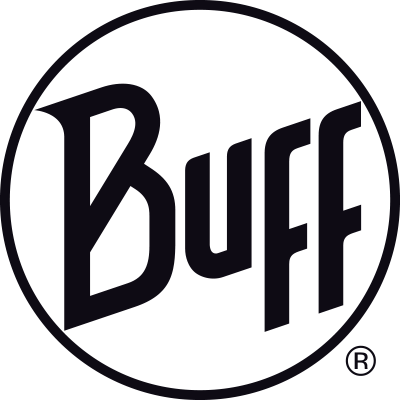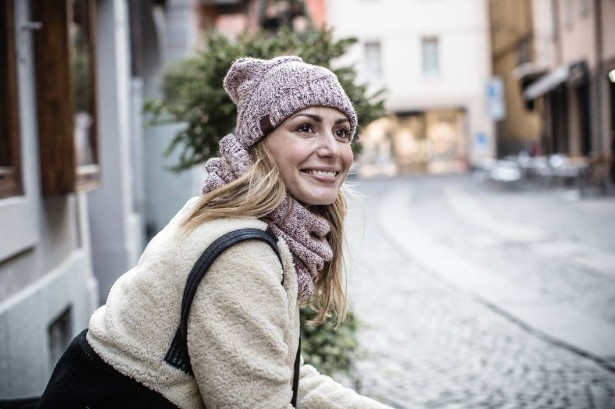 FACEBOOK | TWITTER | INSTAGRAM
BUFF Lifestyle: Top quality winter bobble hats from leading sports head and neckwear brand Buff. Available in a wide variety of colours and styles, the Buff range has something for everyone and will protect your loved ones from the elements this winter in comfort and style. www.buffwear.co.uk
Prices range from £20-£45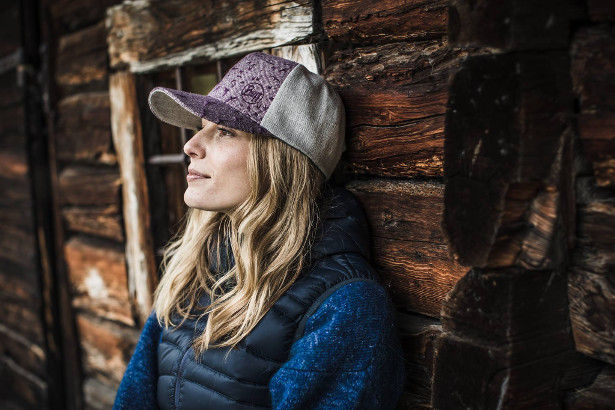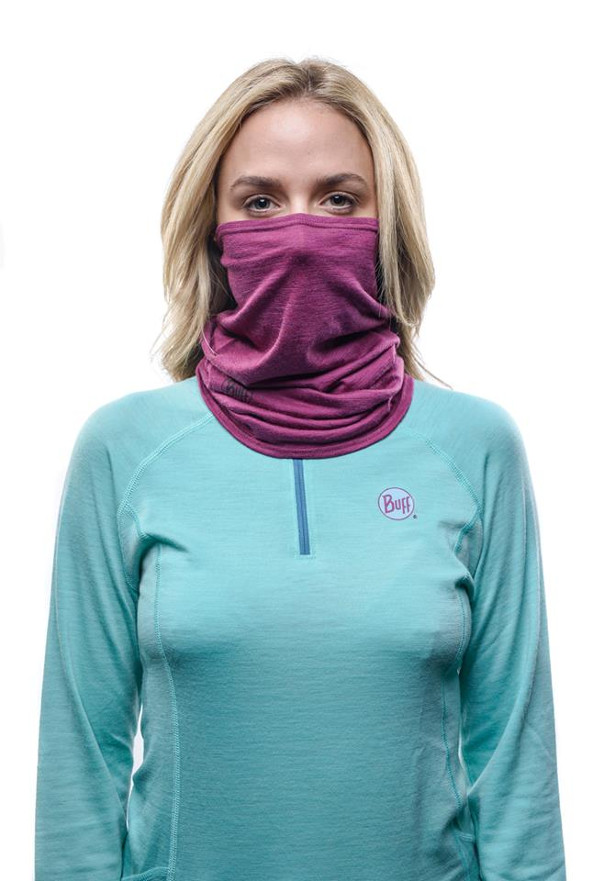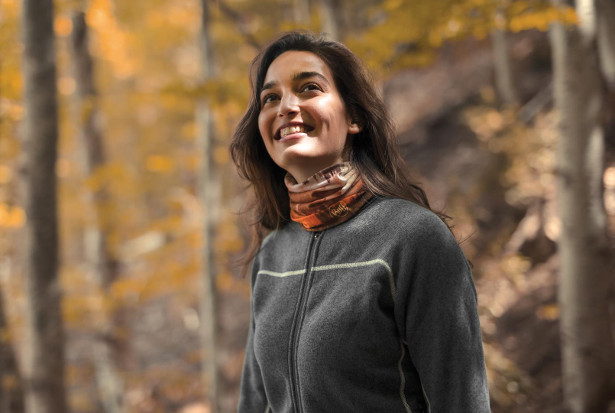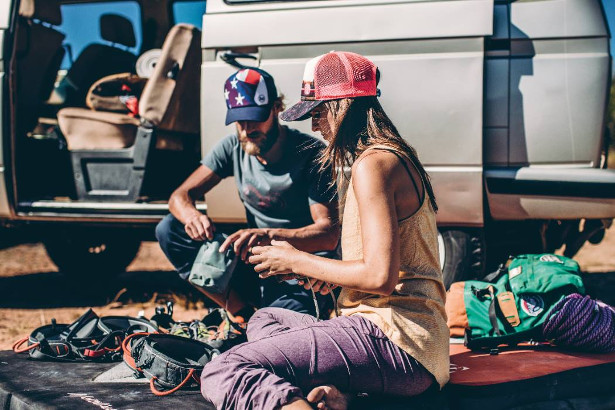 Christmas stress and me time
Christmas stress and me time… Malki Dead Sea Products. Utilizing the power of natural salts. www.deadseabathcare.co.uk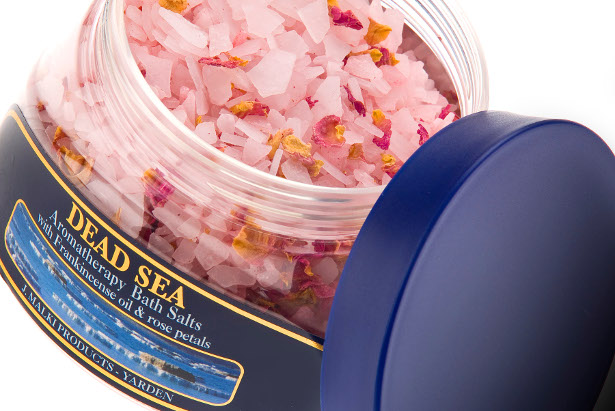 Office parties, buying presents, family to entertain and endless gift-wrapping – just surviving the festive season can be a battle. Help is at hand, choosing something special from Malki's Dead Sea range makes the prefect present. Whether you are searching for a little treat to fill a stocking or a gift that shows you care without breaking the bank.
We've all been given useless presents in the past. You want to give friends a Christmas cracker not a turkey. Giving someone something from this range will ensure that your festive gift is not one that gathers dust in the back of a cupboard. Choose from five fantastic products. There's a mineral shower wash packed with herbs for busy bodies on the go, or for the ultimate in pampering, indulge in frankincense bath salts blended with rose petals. So like the wise men, you too can arrive bearing a luxurious present.
There's so much stress at Christmas with all the parties and dealing with grumpy relatives. And it's the time everyone really wants their skin to look its most radiant. What better present to give than one that's both effective and useful. Ever since biblical times, the minerals in the Dead Sea have worked wonders on skin. From dry eczema to oily skin prone to break outs, all types have benefited from its powerful, soothing waters.
You don't have to travel thousands of miles, these products can transform your bathroom into a personal Dead Sea spa – a calming and tranquil place to escape from family fights.
Natural mineral shower cream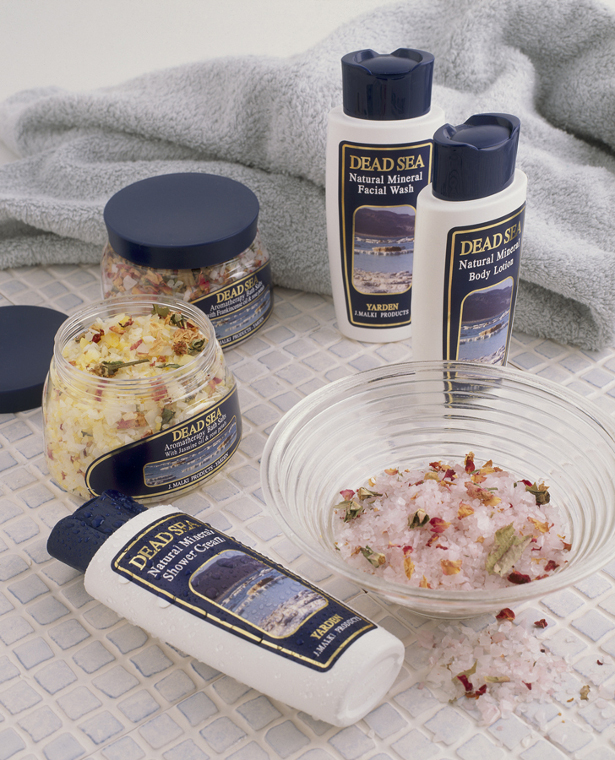 Even if you only have a few minutes to spare for pampering each day, this invigorating body wash delivers a beauty boost. Sulphur and sodium naturally cleanse away toxins. Whilst calcium's energizing qualities bring lackluster skin back into balance. Made to an old family recipe using olive, palm, coconut and vegetable oils. This shower cream's detergent free formula not only gives maximum moisture but it's extra kind to sensitive skin too.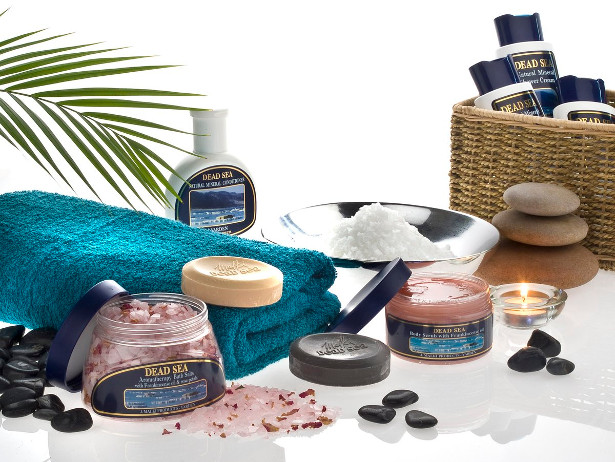 Dead Sea body scrub with Frankincense oil
Rub a dub with Malki Dead Sea body scrub and say goodbye to dull dry skin. Created by fusing nutrient-rich Dead Sea salts with Frankincense aromatherapy oil, this detergent free formula is soft but effective. For all you scrubbers out there, fabulous skin is only a fingertip away.
Natural mineral body lotion
The Christmas party is a time that you need to dress to impress. The little black dresses are out in force. So if you've kept covered up through the winter months, your skin is bound to need some attention, especially on the arms and cleavage. This lotion hydrates and nourishes the skin with healing minerals. Its rich formula replaces lost moisture so that bodies not only look beautiful but feel smooth and refreshed.
Natural mineral facial wash
If you know someone whose complexion could do with a hand, here's how to help without offending. By using a combination of skin boosting minerals and healing herbs, this foaming wash is mild enough for delicate facial skin but tough enough to shift stubborn grime. Sage, chamomile and nettle clean and tone blocked pores. Whilst frankincense, nature's own antiseptic, soothes away spots and rejuvenates.
Natural bath salts with aromatherapy oils and rose petals
Mixed with rose petals and aromatherapy oils, these bath salts come in two tempting varieties. Spicy frankincense that both calms breathing and unwinds tense muscles. Or fragrant jasmine which adds tone and moisture to worn out bodies. Just a few handfuls scattered in the bath will transform ordinary water into an elixir of relaxation. All you need to do is, turn on the taps and lie back. What friend wouldn't be grateful for a present like that.
If all this talk of pampering has left you feeling a little neglected, then forget the friends and treat yourself instead.
The Malki Dead Sea bath care range is now available in Boots stores nation-wide.
Dead Sea Aromatherapy Bath Salts:
With Jasmine oil & Rose petals £6.85 per 500ml
With Frankincense oil & Rose petals £6.85 per 500ml
Dead Sea Natural Mineral Shower Cream £7.79 per 250ml
Dead Sea Natural Mineral Facial Wash £8.79 per 250ml
Dead Sea body scrub with Frankincense oil £7.79 per 300ml
Dead Sea Natural Mineral Body Lotion £7.99 per 250ml
Black mud mask soap £3.75 a bar
Dead Sea mineral soap £3.75 a bar
Dead Sea sulphur soap £3.75 a bar
Dead Sea bath salts £7.89 per 1kg box
Dead Sea natural mineral shampoo £8.29 300ml bottle
Dead Sea natural mineral conditioner £8.29 300ml bottle

Bee Good – Award winning, results driven skincare with a conscience. Made by our Bee-autiful British bees. www.beegood.co.uk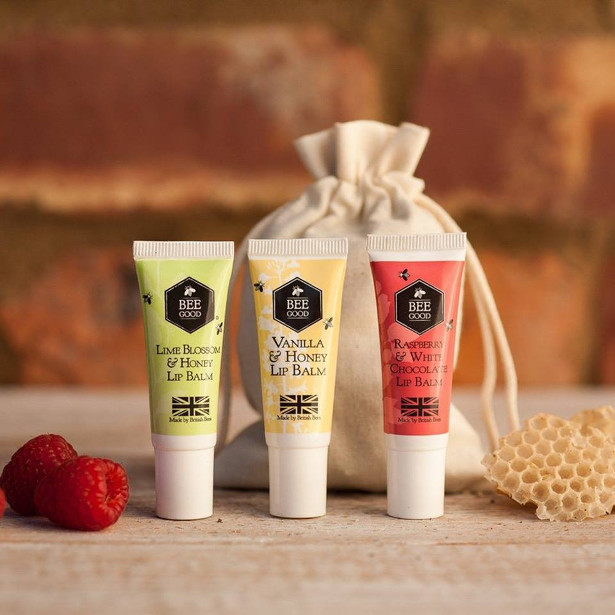 TWITTER | FACEBOOK | YOUTUBE | INSTAGRAM | LINKEDIN
Producers of award winning natural skincare "made by British bees". Their passion drives everything we do at Bee Good and was born out of their love of nature and the desire to bring the centuries-old benefits of honey and beeswax based skincare to the widest possible audience.
Awarded best bee-based cosmetics at Hampshire Honey Show 2009, 2010, 2011, 2012 and 2013 making it 5 years in a row!
Honey & Propolis Cream Cleanser voted "Best New Skincare Product" in the Shout Beauty Awards of 2014.
Their new range of skincare products is available to buy on their own website www.beegood.co.uk and in over 100 Waitrose stores across the UK as well as Fenwick in Tunbridge Wells.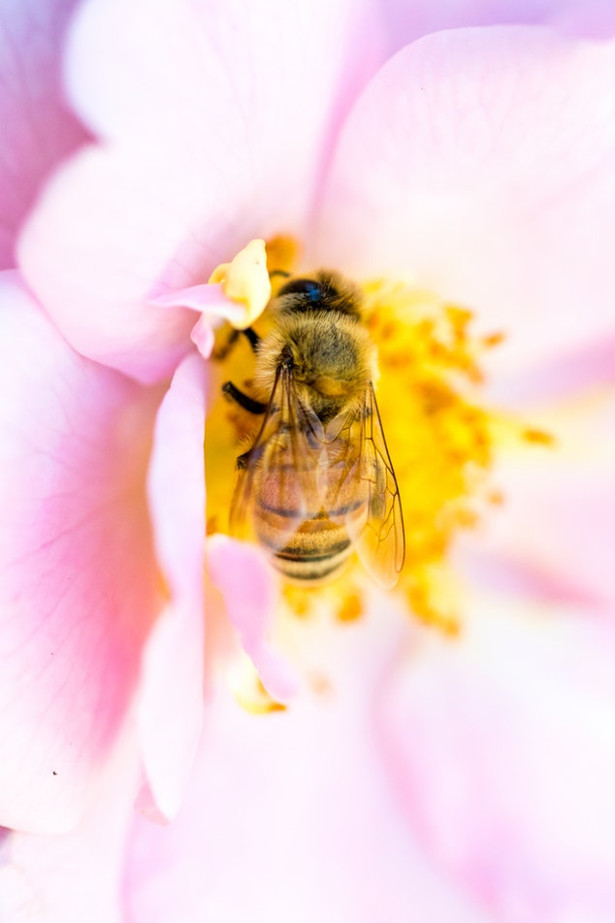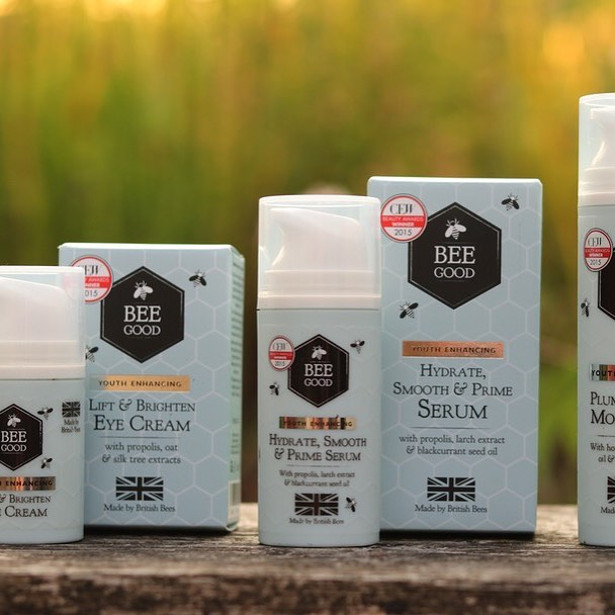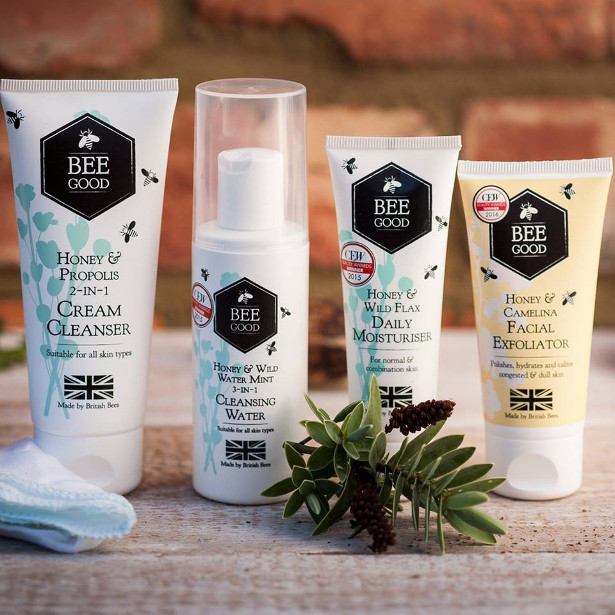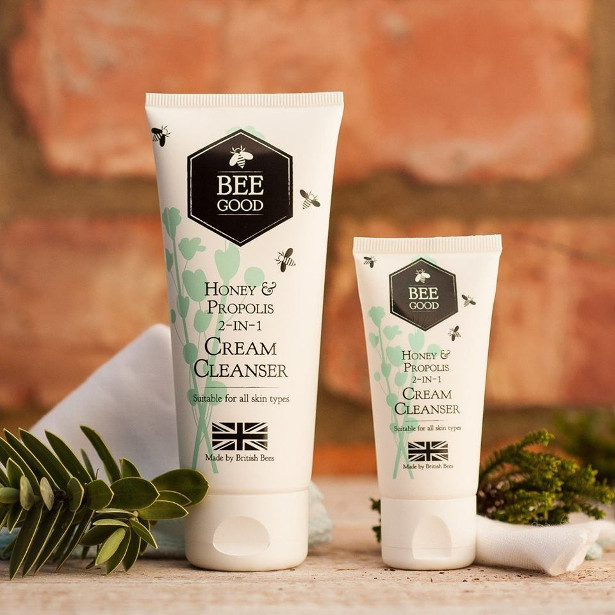 For Her! London-based lingerie brand called Ella Vine. www.ellavine.co.uk! Introducing the innovation of Poppy Suspenders… which has encouraged many women to wear stockings again! www.ellavine.co.uk
FACEBOOK | TWITTER | INSTAGRAM
London-based lingerie brand called Ella Vine. They have invented world's first poppy suspenders, that make is much easier and quicker to attach stockings to it – they replace the old fastening and with our poppy fastening it takes just a split of second to attach stockings to a suspender belt – just CLIP & GO! .  Customers love it. When they try poppy suspenders, they do to want to go back to them old fastening. It encouraged many women to wear stockings again.
Find out more at :- ellavine.co.uk/pages/poppy-suspenders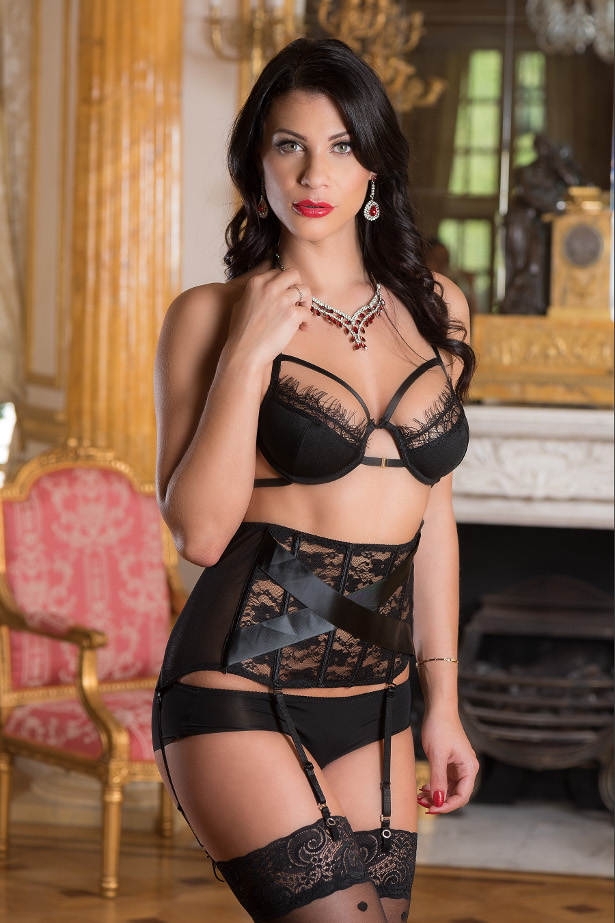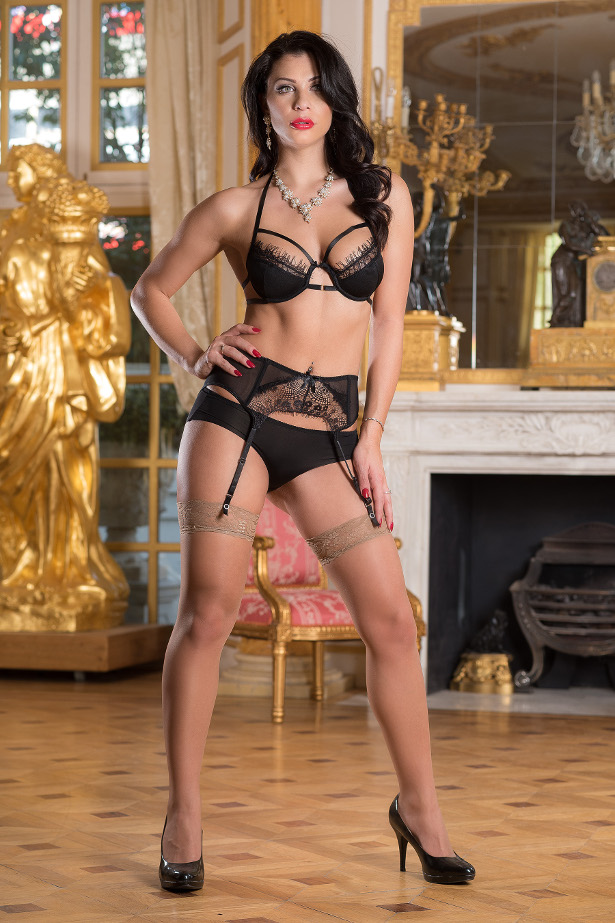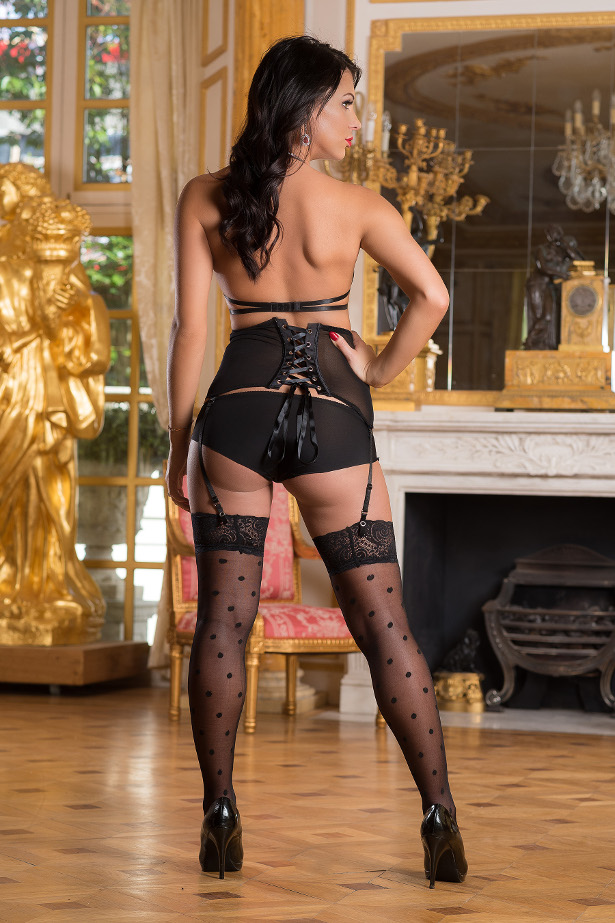 MINIvino – perfect stocking filler this Christmas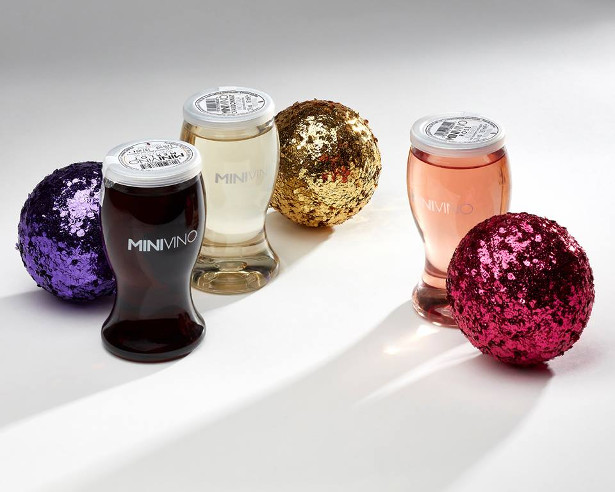 TWITTER | LINKEDIN | INSTAGRAM | YOUTUBE
MINIvino – available in white, red and rose is made by an award winning winemaker from the beautiful vineyards of Italy. Choose Chardonnay, make it Merlot, or pick pink, with MINIvino, you're in for a delicious single serve treat whatever the colour!
The dainty little BPA-free plastic "glass" holds 187ml of juicy wine. They're lightweight, robust, and perfect for popping into your bag for when the moment calls. The cutest little resealable glass is recyclable and reusable. Suitable for vegetarians and vegans, they're great for goody bags, stocking fillers, bonfire nights, hen parties, or for any event that calls for glass free options. Leave the corkscrew and glass at home: just minivino and go!
Available in Sainsburys for £2, Ocado for £2.35 or on Amazon as a 12 pack for £27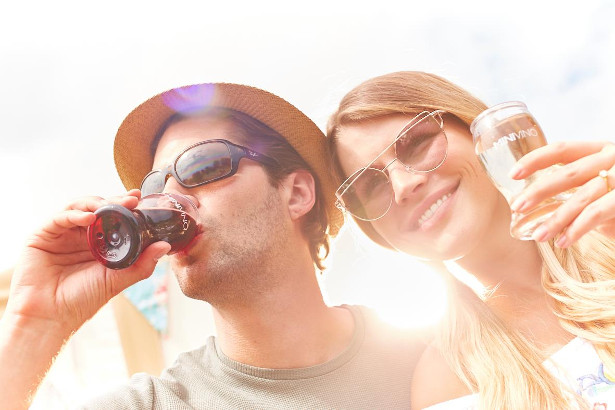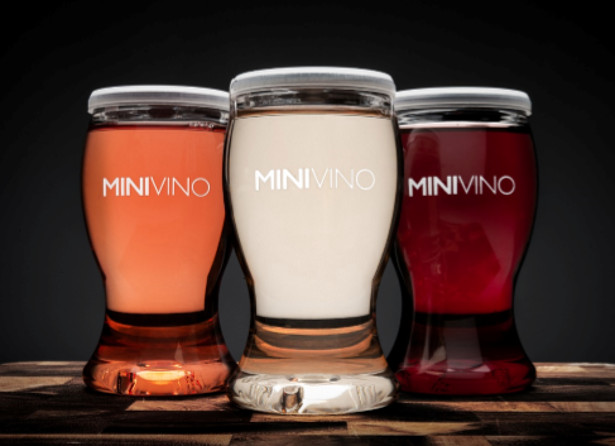 Competition! Win A LiveTrue Coaching Course by Career Coach Alison O'Leary (Retweet Like Or Share) www.livetrue.co.uk/work-wonderland/
(To enter to win the Work Wonderland online coaching course and web application that helps you identify your ideal career in the context of your ideal life, and develop a plan to achieve it, simply vist our social media pages and share, like or heart and retweet our social media post for this competition, The winner will be notified by DM during Christmas Week!)
(About the course > Work Wonderland is an online coaching course and web application that helps you identify your ideal career in the context of your ideal life, and develop a plan to achieve it.
The course has 14 simple exercises to complete and at the end, you'll have a clear picture of the right direction and some concrete steps to make it happen. You can check out the testimonials here.
It comes in a branded presentation gift box. Inside is a personally signed welcome card and a beautiful gift card encased in velvet foam. It retails at £197 + postage and packaging.)
About Live True Coaching
Wales-based entrepreneur launches system to determine your ideal career and lifestyle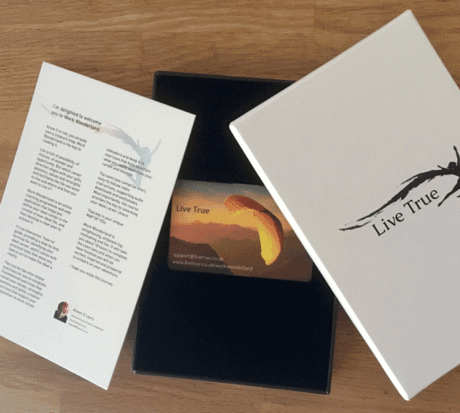 Career coach Alison O'Leary has launched Work Wonderland, an online career coaching course and web application that helps users define their ideal career in the context of their ideal life, and develop a clear plan to achieve it.
Developed as an interactive "how-to" guide, Work Wonderland gives participants a proven, step by step formula for identifying their ideal career, and comes with practical tools that show them how to act and make the ideal a reality.
"The Work Wonderland methodology has been proven to work for anyone wanting to determine a confident direction," says O'Leary. "That includes career changers of any age, return-to-work mums, students applying for university places, undergraduates seeking the perfect path, and those in search of the right second career."
"The online course utilises the blueprint I've proved and used to help hundreds of people determine their ultimate career path, one that blends their ideal career and lifestyle," adds O'Leary.
Work Wonderland has nine simple exercises to complete, which comprise short, easy-to-follow video instructions, supporting audio downloads and worksheets. They include:
·         Foundational exercises that reveal your values, strengths, passions and skills
·         Creative exercises that use your imagination to elicit career indicators
·         Deep dive exercises that help ascertain what you really want from your career and lifestyle
Most importantly, the course provides the key to unlocking the user's ideal career answer: their own unique Map of You web application. An interactive web page that can be accessed from any device, the web application is the repository into which the results from each exercise are inputted.
"As a user completes the exercises and adds their results to their Map of You, it will populate with information that's entirely personal to them, derived from a holistic 360-degree analysis designed to gradually reveal their ideal career path," explains O'Leary.
"Like the pieces of a puzzle, the Map of You builds to provide a single picture; a picture that contains the clues that lead each participant to the exact right path."
Once all nine exercises have been completed and users have a full map of data, there are five further exercises specifically designed to help them interpret their map information, and ultimately lead them to a conclusion.
The average time it takes to complete the full course is 18 hours over the course of three weeks, and it retails at £197.00.
Work Wonderland is also available to buy as a gift and comes in a branded presentation gift box. Full details can be found here.
"Work Wonderland is a simple-to-use yet complex and powerful system that develops a unique and personal picture of your ideal career criteria, in the context of the life you really want, and leads you to determine the right career path based upon it," concludes O'Leary.
 About Alison O'Leary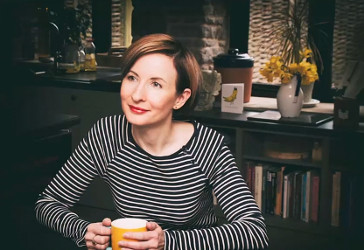 Alison O'Leary is a leading life coach, certified and accredited by Martha Beck. As well as career development, she specialises in career coaching and, specifically, in career change to facilitate life change.
In addition to launching Work Wonderland, the online career coaching course and web application, Alison also continues to provide personal coaching and people development, leading coaching and training sessions for individuals, peer groups and teams.
In a 20-year corporate career she held a number of senior agency management positions within the communications industry, most recently as Deputy Managing Director, Europe for a US-based, global digital marcoms agency. She has consulted some of the world's leading brands, including IBM, Sony, Huawei, Skype, Philips and Gartner.
Despite outward success, Alison was not satisfied and her transition to a better balanced life and a more fulfilling career led her to coaching, and taught her the techniques she now uses to help others.
Alison is highly experienced in coaching, training and mentoring, combining insights from corporate and personal coaching work to help bright, spirited people attain meaning, purpose and fulfilment, and she delights in their success.
Coaching Programmes
An online coaching programme and web application that helps you define your ideal career in the context of your ideal life, and develop a clear plan to achieve it.
I offer tailored career coaching packages for corporates and individuals to help professionals realise their career potential.
I guide professionals to reappraise, alter course and make exactly the right career choice, typically whilst still in their twenties and early thirties.
I help successful people reassess and reprioritise their lives, helping them on the way to a truly fulfilling second career.
Contact Details
alison@livetrue.co.uk

Established in 2003, Italian accessories label Y Not? puts a modern spin on traditional craft and materials, combining them with modern style, construction and a playful sense of humour.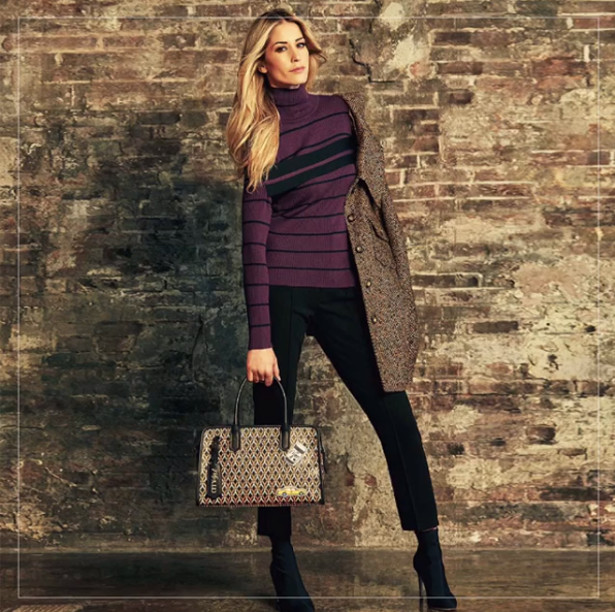 The brand made its UK debut at London's Top Drawer last month where it presented its AW18 and SS19 collections to buyers. Looking to next year, the SS19 collection is characterised by bold colour blocking in reds, yellows and bright blues with plenty of contrasting shades of stark monochrome. The Jungle range best expresses this exuberant aesthetic. The reversible style features on trend animal prints in tropical colours on one side and a block colour on the other for the last word in versatility. For those looking for a more understated style, the Fauve range creates visual interest through sophisticated textural elements rather than striking colour combinations. The perforated leather handbags in muted tones create depth and the Y Not? logo is created through a pattern of tiny holes. Other highlights include the quirky shapes of the Carrie range where you can find camera bags, bowler bags and unique clutches in confident colours.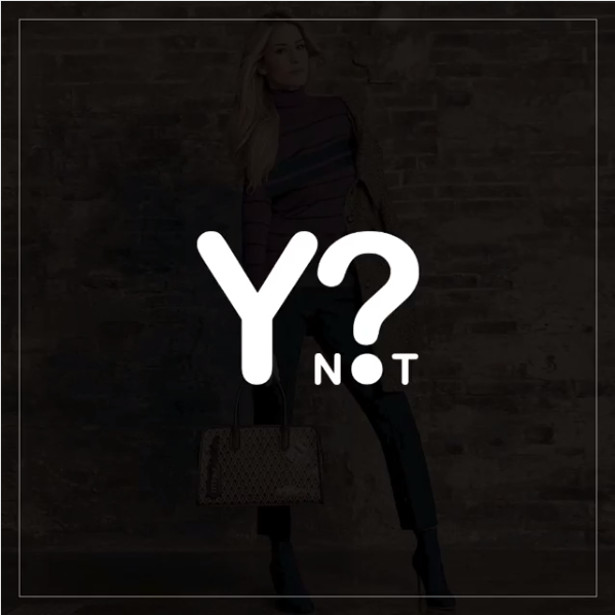 Confidence is key they say and we see Y Not? as a way of life rather than just a brand. The stylised contraction of the expression 'why not?', typifies our fans' attitude to life, who see it as an adventure in which you've got to try everything once; at the same time a question and an answer, Y Not? encapsulates the freedom that everyone should have to express themselves by going beyond their habits and comfort zones.
Y Not? opened its first branded shop in Milan, at 3 Via San Raffaele in June 2016. Located in the heart of Milan's fashion district, the boutique's design is inspired by the aesthetic philosophy of the brand. You can find us in over 800 shops across Europe.
You can discover more about Y Not? on our social media accounts below. As we're new to the UK and our website is currently under construction, they are in their nascent stages of growth but the brand maintains a strong global presence @ynot_it.
https://www.ourbagonline.com/ynot-bags-and-fashion-accessories-s/2376.htm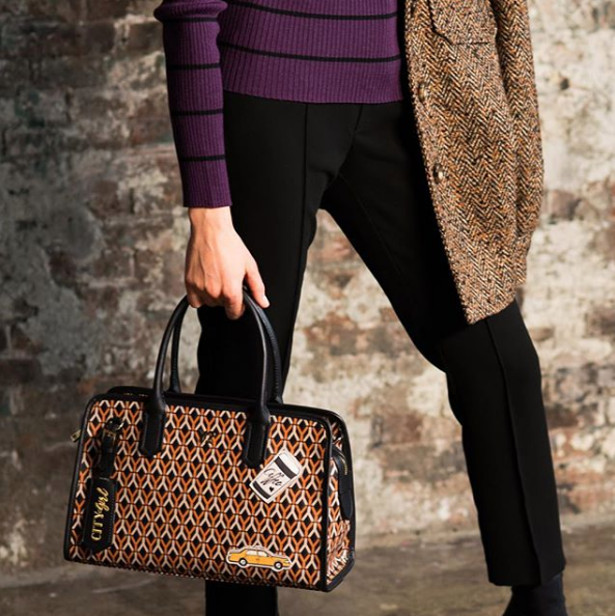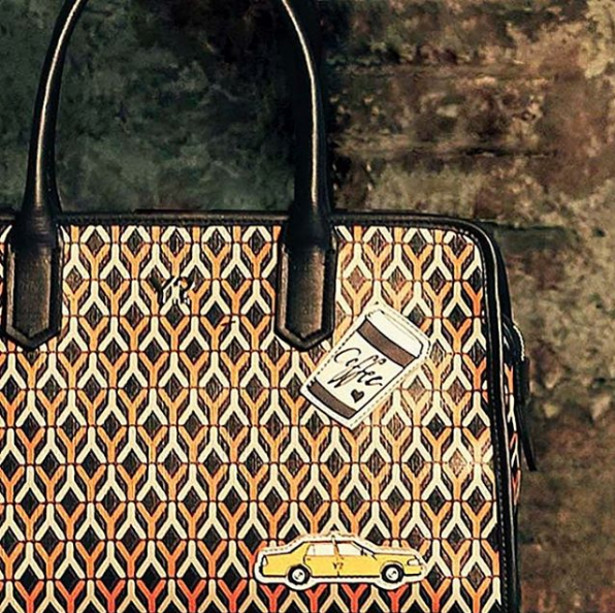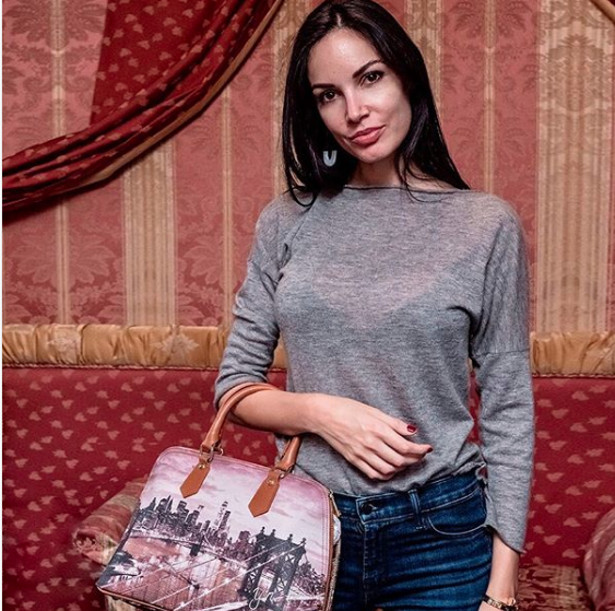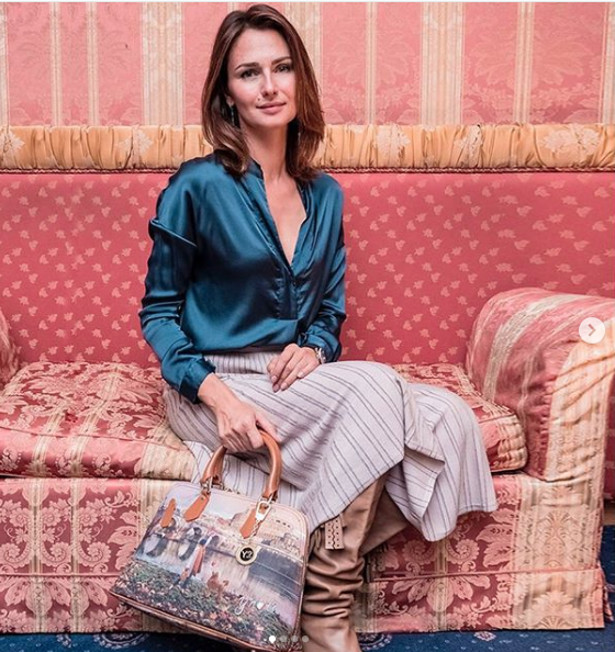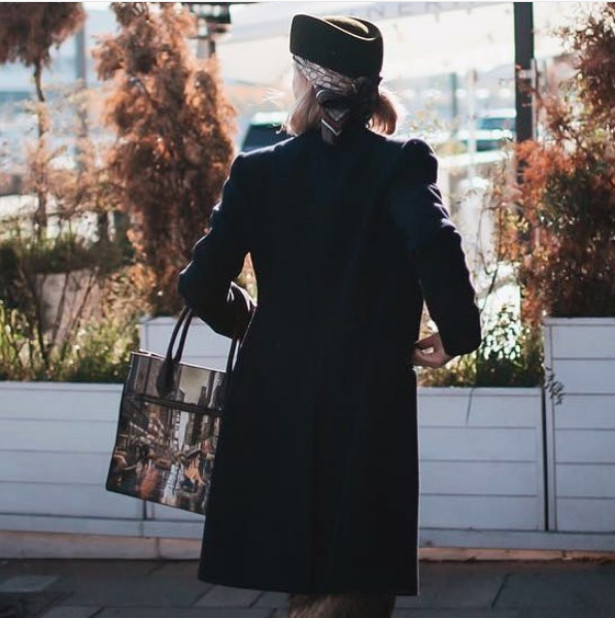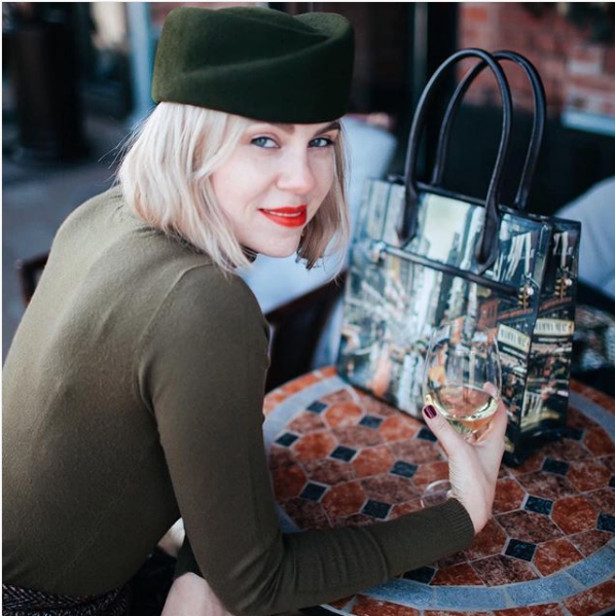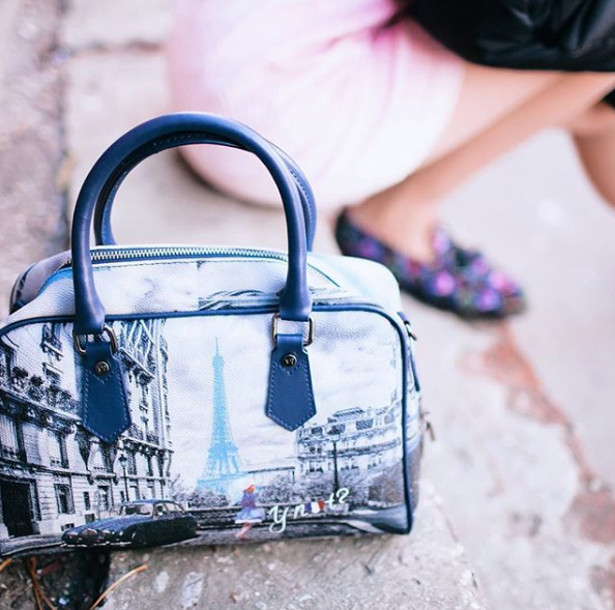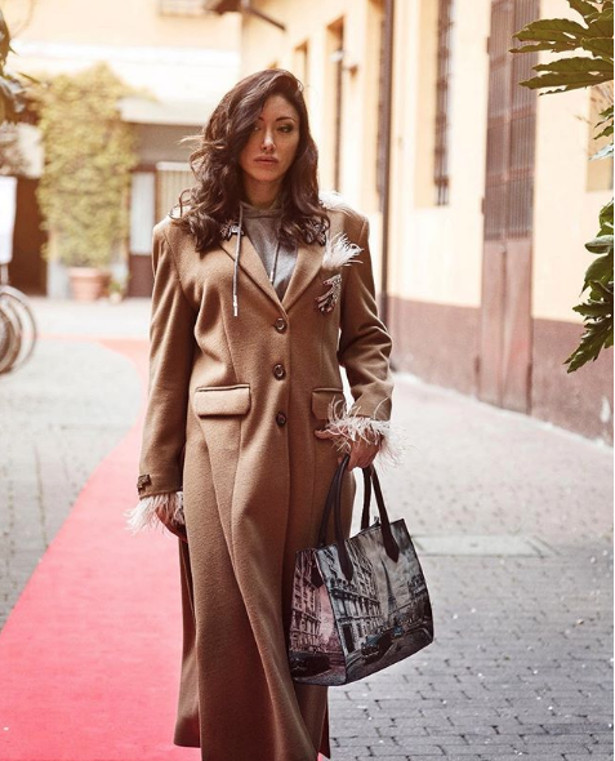 The Pommier: https://www.thepommier.com/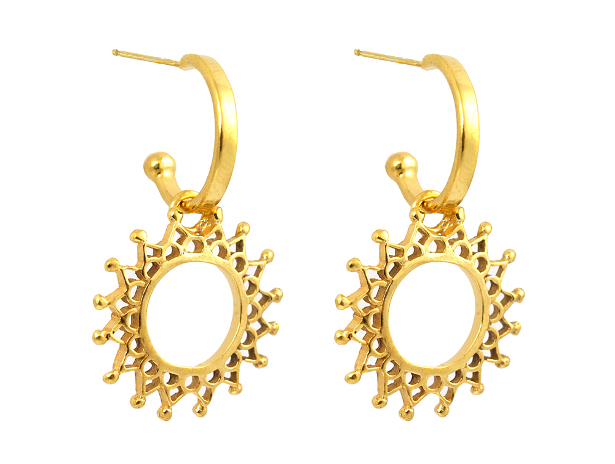 Evoko Groupie. Wide-angle illimunation lens. Fit Everyone On Screen. Swedish Elegance Design… effortlessly adhering to any computer, laptop or smartphone.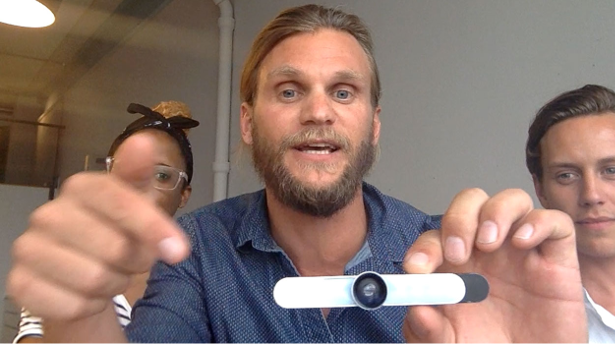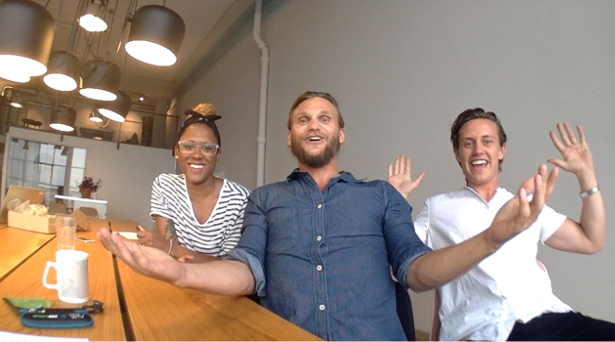 Evoko Groupie. As a portable, wide-angle illumination lens, effortlessly adhering to any computer, laptop or smartphone the Groupie is a total replacement for the cumbersome Selfie-Stick. Simply put, it expands the field of vision to fit in everybody you want to be seen or that perfect view behind you.
Designed with Swedish elegance, the Groupie weighs in at 35 gms and with dimensions of 122 x 25.5 x 16.5 mms it is extremely portable and versatile. Not just for photography the Groupie is the go-to add-on for anyone who wants to keep in touch with friends and family back home using FaceTime.
Nestling within stylish Jo Malone-esque packaging and housed within a specially designed travel case, the Groupie has a built-in discreet USB charger to power up its 8 LED lights lasting up to 13.5 hours making it portable and easy to take with you on hikes, runs, and travels – even to the most remote locations.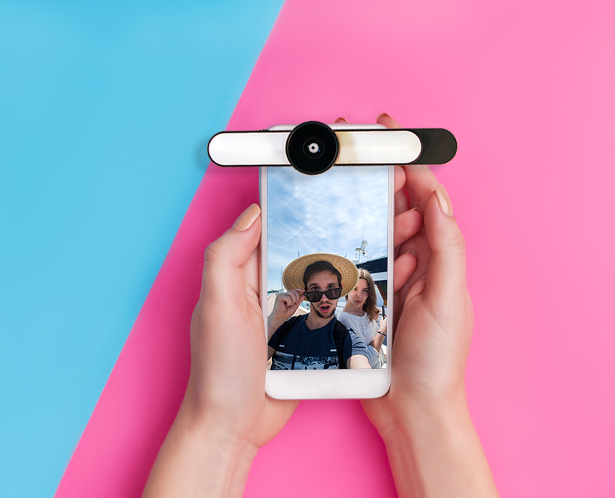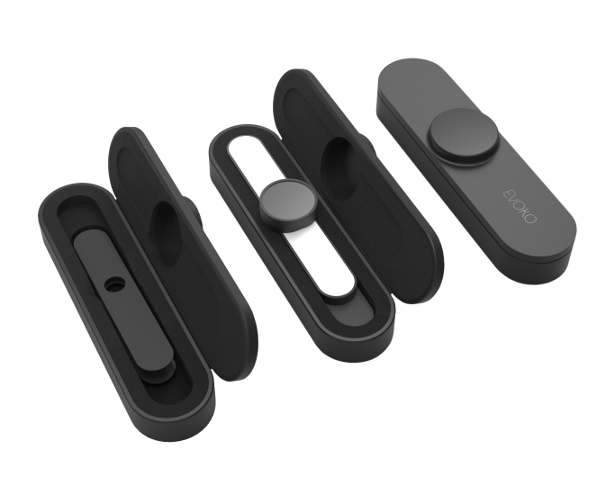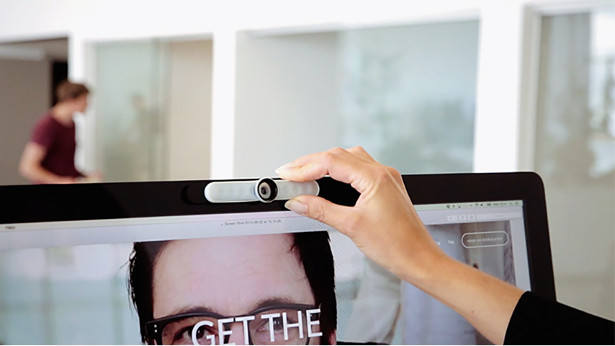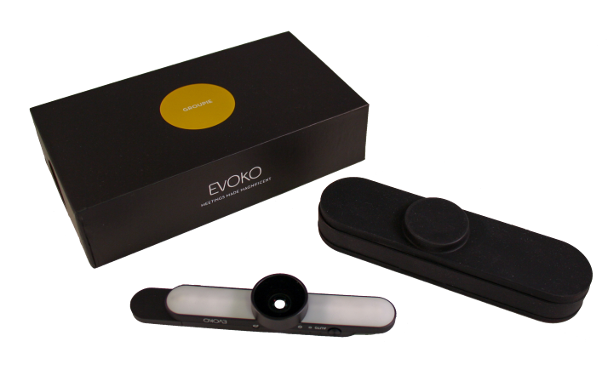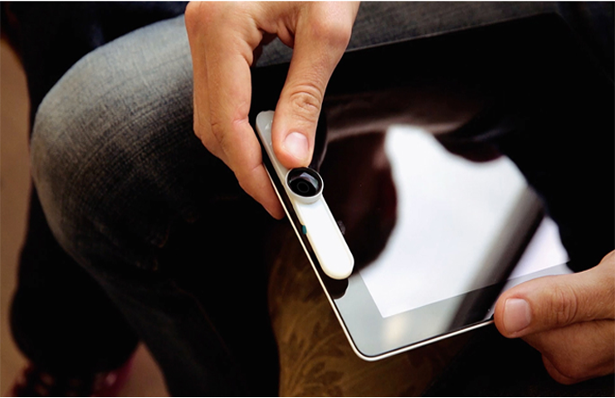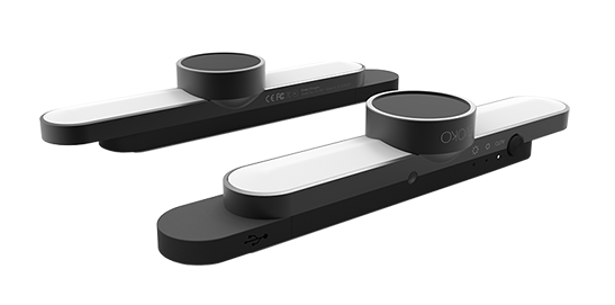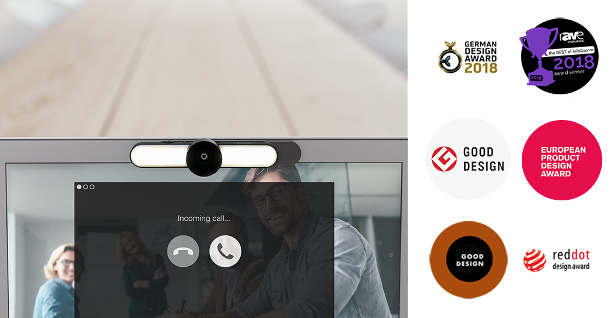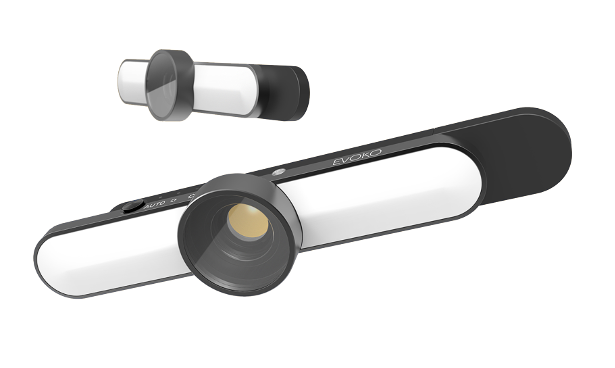 NOVELLA NOSTALGIA
The Perfect Christmas Gift for Book Worms!
Currently comprising five short stories, the Novella Nostalgia series takes inspiration from film history. Selecting some of the most renowned films, authors Tony Drury and Oliver Richbell appropriate the narratives with an uncanny 21st century twist. The Novellas will captivate any modern reader, making them the perfect stocking filler for book-worms this Christmas.
These stories are ideal for the homeward journey after visiting relatives at Christmas, or for those breaks in-between the festivities and checking on the Christmas lunch! And if time is limited for reading the whole novella, do not fear as the memorable story-lines will remain in your thinking until you pick up and read again. 
"Lunch with Harry" transfers the classic romance 'Breakfast at Tiffany's' to Regent Street, London in 2016. Audrey Hepburn is recreated in the desirable shape of Dr Ella van Houten who has stood on a man's foot outside Hamleys, the world's oldest toy shop. Ella was imagining that she was Holly Golightly, the character that Hepburn played in one of Hollywood's most romantic films in New York- the most Christmassy city of them all. 
"Twelve Troubled Jurors" follows an explosive Crown Court case which creates nerve jangling tensions among members of the jury. The weakness of the evidence of financial "insider dealing" is offset by Vicki Rollins' resentment of the wealthy classes in a courtroom drama echoing the strains of "12 Angry Men", the film that gave us one of Henry Fonda's greatest performances.
"Forever on Thursdays" is based on the unforgettable British film "Brief Encounter" and tells the tale of Carey and Mark, who meet unexpectedly when Carey is the victim of an assault at a railway station.  Mark is her saviour and whisks her away for a coffee; the pair get on well and soon they are meeting every Thursday.
"The Man who Hated" is inspired by the 1993 release of Michael Douglas film Falling Down. The protagonist, ex-police officer Milton Grant, appoints himself hero to correct what he feels is wrong amongst humanity. Grant's estrangement and anger is fuelled by difficulty with his daughter and his diagnosis with terminal cancer. Paradoxically, Grant's quest is carried out through acts of violence that become ever more intense as the novella progresses.
In "Gloriana", dispute resolution lawyer turned author, Oliver Richbell takes from his extensive knowledge of European politics to create a drama inspired by the current socio-political aftermath of Brexit. Taking its theme from the 2008 Tom Cruise film Valkyrie, where conspirers plotted against Adolf Hitler, Richell's novella tells the tale of those who voted remain plotting in Downing Street with international deals and hopes to kill the Prime Minister.  
The Novellas have been described by many as so gripping that they can't be put down. With many five-star reviews across the board, you can't miss out on these original reads this holiday time.
Buy all 5 books for £10.95 (includes VAT) from www.amazon.co.uk/novellanostalgia or by visiting www.cityfiction.co.uk

Gifts for incredible athletes who train so hard and rigorously to maintain their shape, skin health and wellness.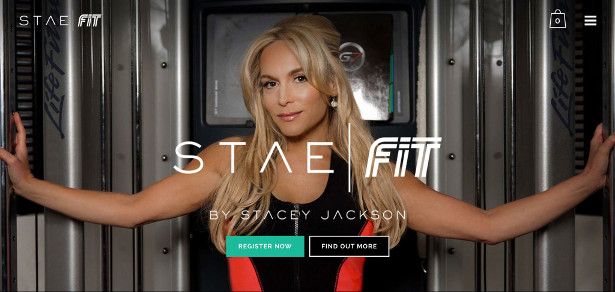 FACEBOOK | INSTAGRAM | TWITTER | YOUTUBE
StaeFit activewear range is designed to combat leading skin health and functionality complaints amongst fitness conscious women.
Nominated – Your Fitness Style Awards 2016 – Best New Brand.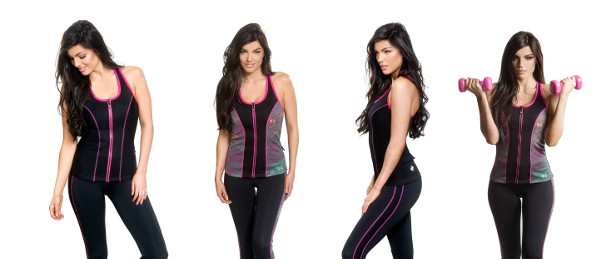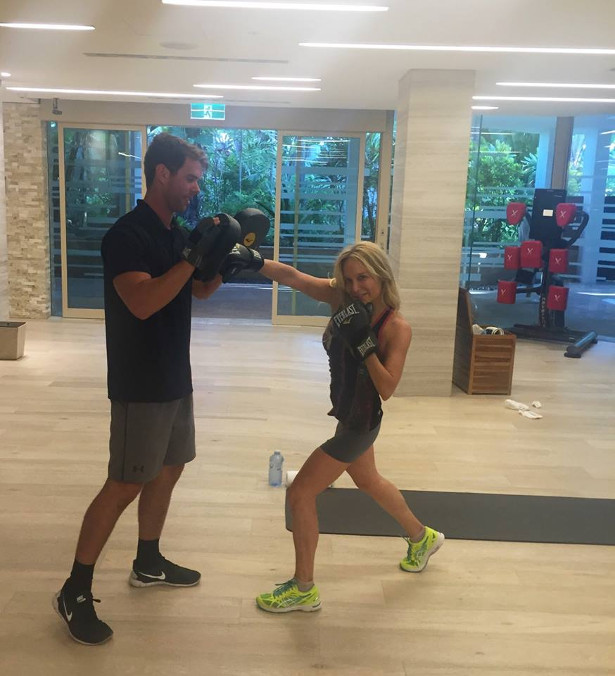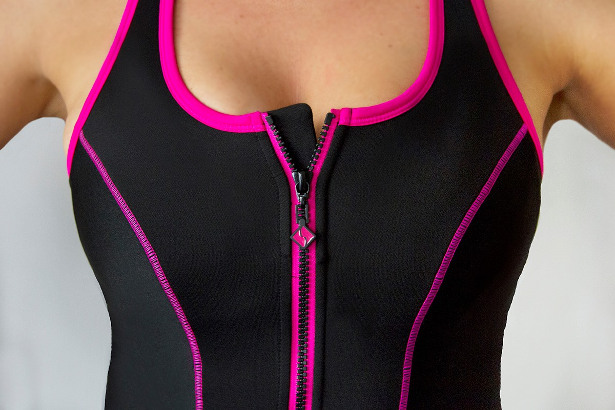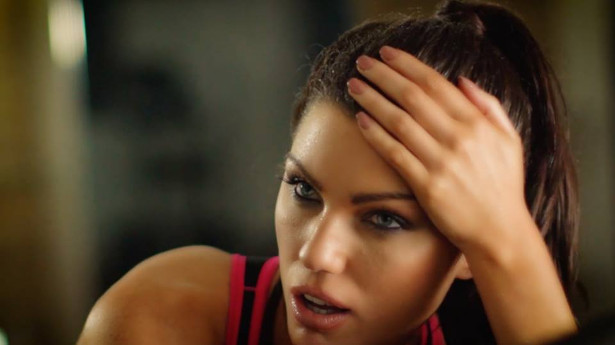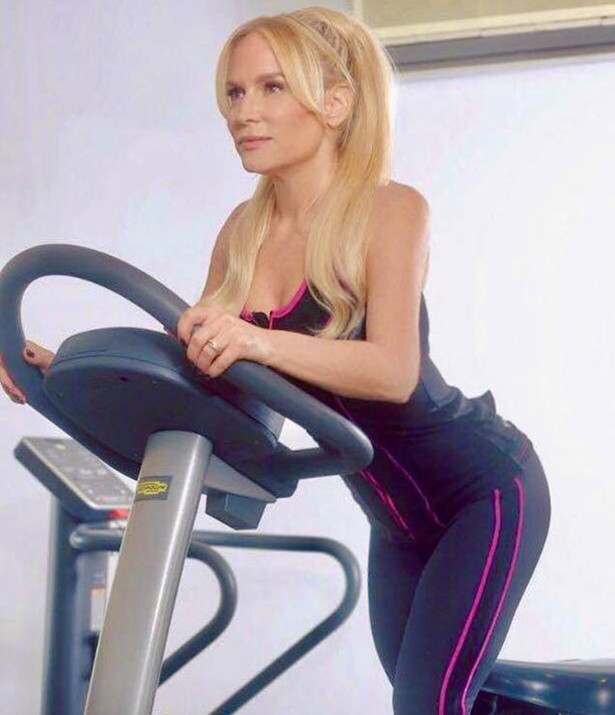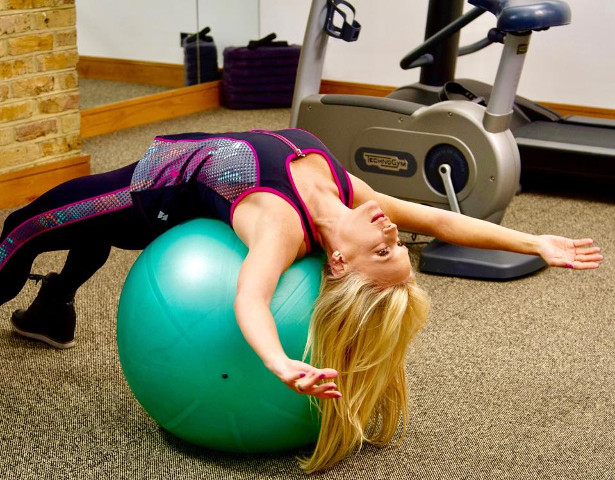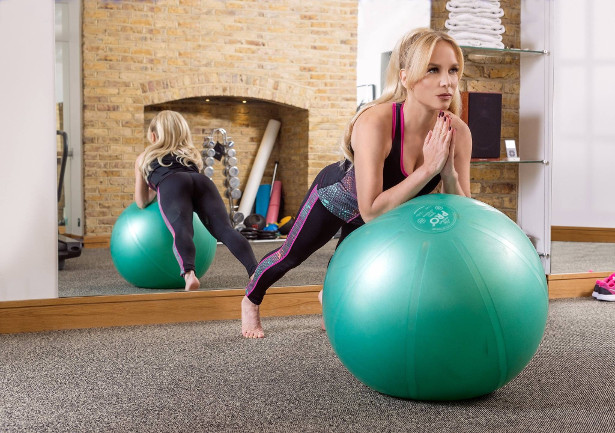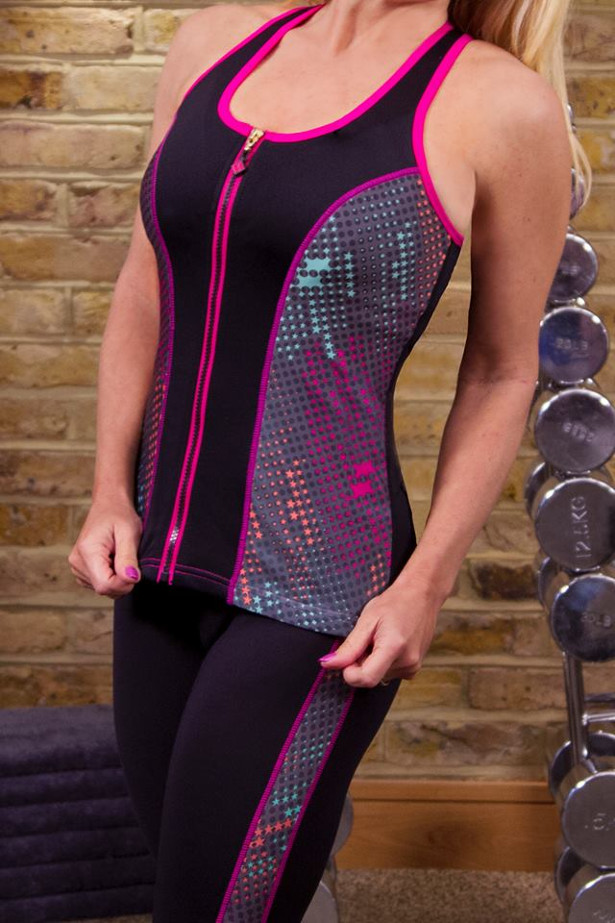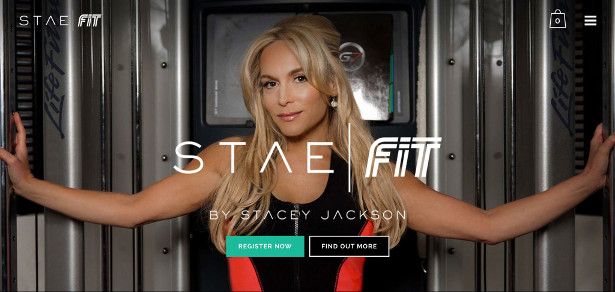 NEW LIMITED EDITION GIFT SETS From stylPro™ are perfect gifts ! www.stylpro.com

FACEBOOK | TWITTER | INSTAGRAM | YOUTUBE
stylPro™ have pulled out all the stops and have actually managed to improve their awesome products! check out these awesome editions that will make sure you are the most beautiful of them all this 25th of December.
Which set will you choose…
ROSE GOLD
RRP £49.99 Exclusive to Boots from 24th September 2018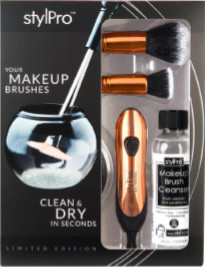 PEARLESCENT
RRP £49.99 Currys PC World, FeelUnique & Look Fantastic from October 2018
GLITTER
RRP £49.99 Currys PC World, Current Body & styltom.co.uk available date TBC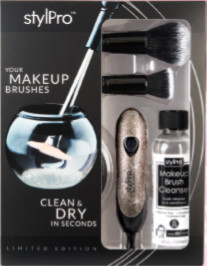 The Ultimate Beauty Bundle in every set:
stylPro™ Makeup Brush Cleaner & Dryer The breakthrough beauty invention cleans and dries makeup brushes in a matter of seconds. The stylPro™ utilises centrifugal spin technology to remove old makeup, dirt and bacteria off your beloved brushes and then spins them dry in as little as 30 seconds. This means you have more than enough time to get them squeaky clean in-between glamming up for those party season soirees!
stylPro™ Makeup Brush Cleanser (150ml) The ultimate in makeup removal, this quick-drying cleanser is specially formulated to clean and condition makeup brushes. Free from parabens, alcohol and sulphates, this vegan certified cleanser is infused with wheatgerm, grapeseed and argan oil to cut through even the toughest of makeup, including long-stay foundations.
stylPro™ Limited Edition Makeup Brushes For the first time ever, your stylPro™ comes with its own beauty brushes to help take your makeup looks to the next level. Great for first-time users or makeup junkies, the stippling brush and medium tapered powder brush are sure-fire staples for creating a flawless base.
#stylPro @stylPro_UK

So So beautiful! Wonderful items, perfect gifts, because a mans loved one deserves the very best! With Love.. ATTOLLO
"I just wrapped the perfect present for her, she will be so happy" InTouch Rugby Romance Editor.
About Attollo
"The story behind Attollo started 10 years ago, when we, the founders, became D+ for the first time, at age 14. We grew up learning that lingerie was segmented into A-D and D+ cup sizes, with the latter lacking in availability, style and uplift. The experience of growing up with the embarrassment of wearing bras that were either plain and grannyish or pretty but the wrong size, gave us an insatiable motivation to transform the lingerie experience for other D+ women.
Aged 20 and at sizes 28FF and 30GG, after exploring every new brand and finding that none provided the beautiful and well-fitting bras that we needed, we realised no one was going to sort out the D+ lingerie market unless we did. In April 2013, during our second year at university reading Geography, we decided to take the plunge and found Attollo. Attollo means 'I lift up, I raise, I excite' which is everything we want our bras to do, that current bras don't.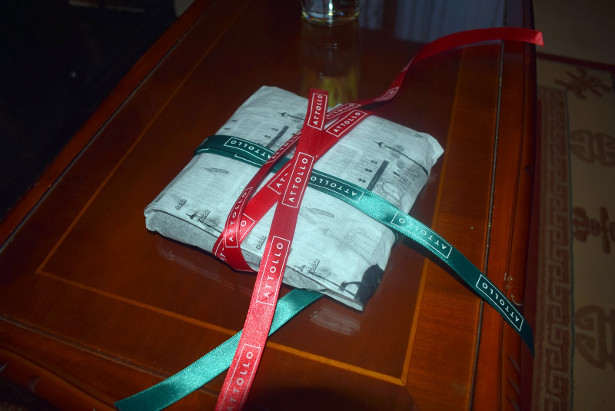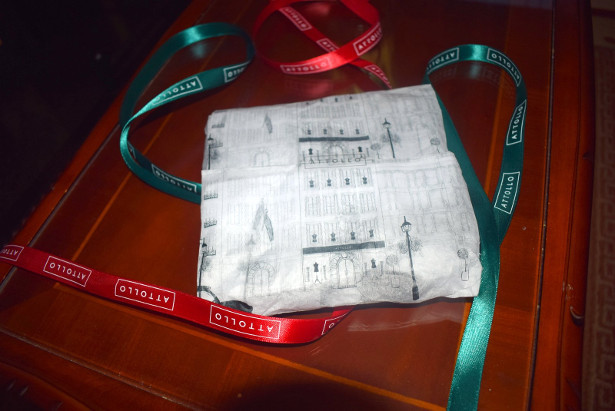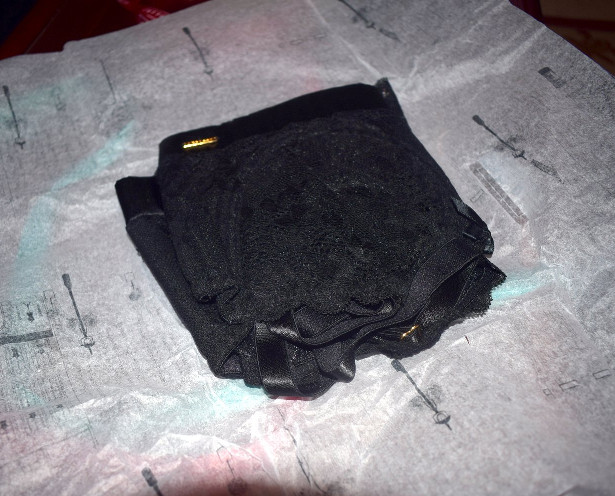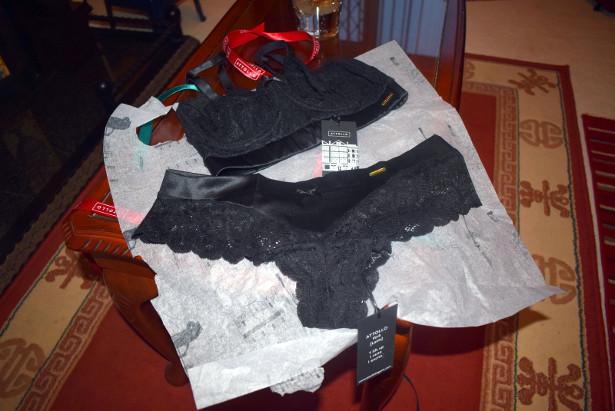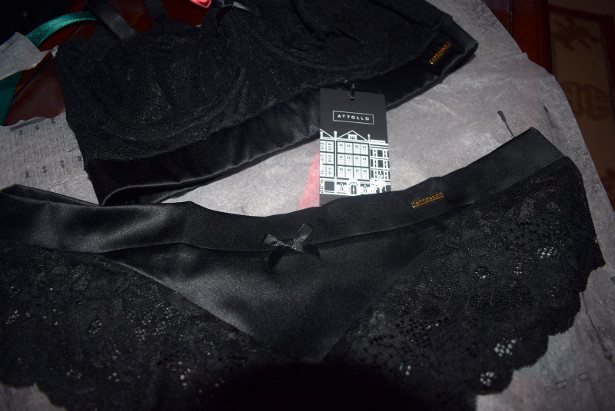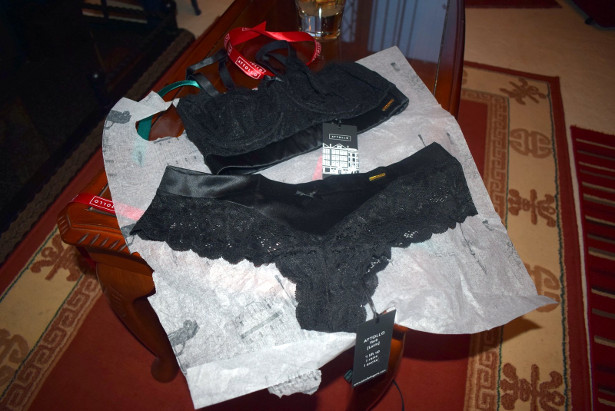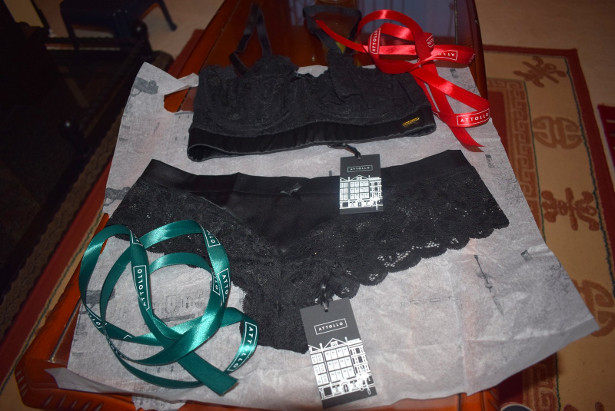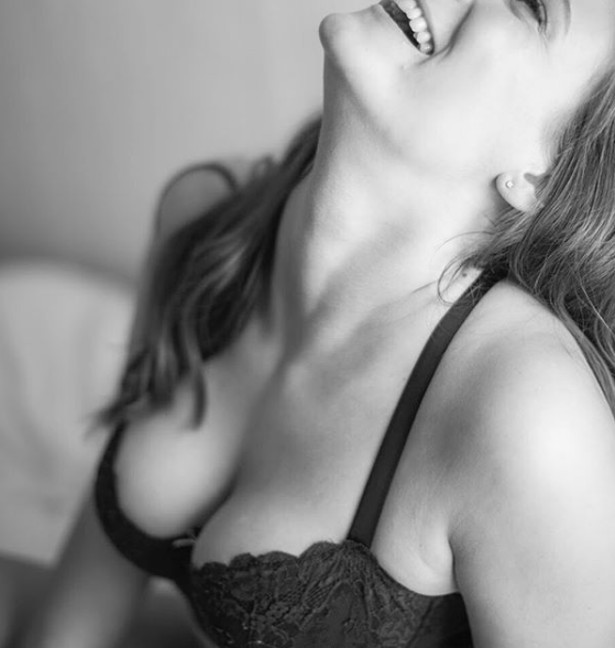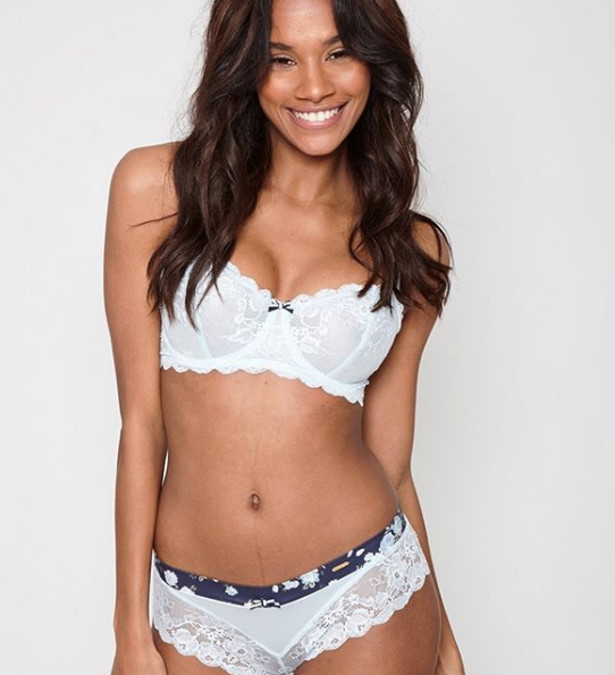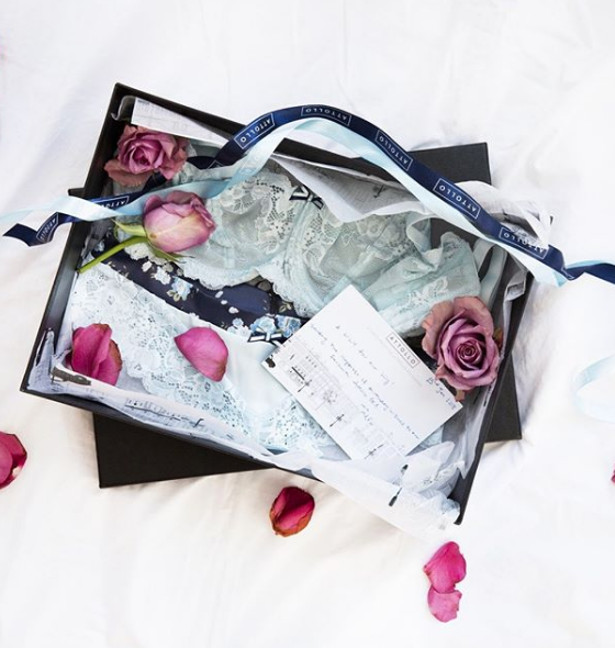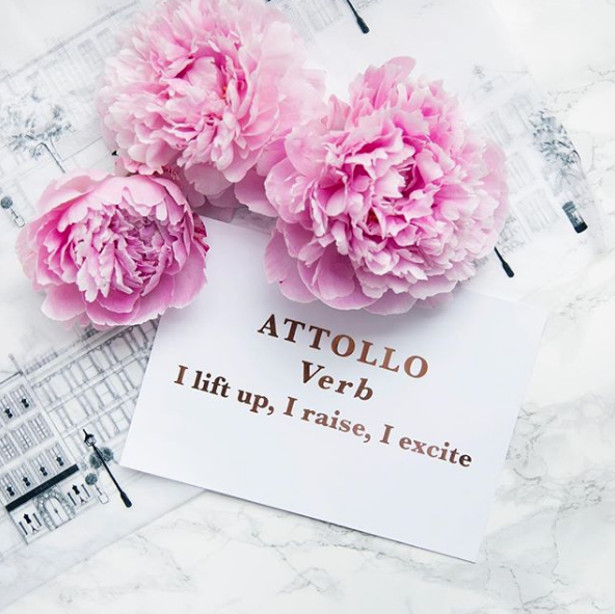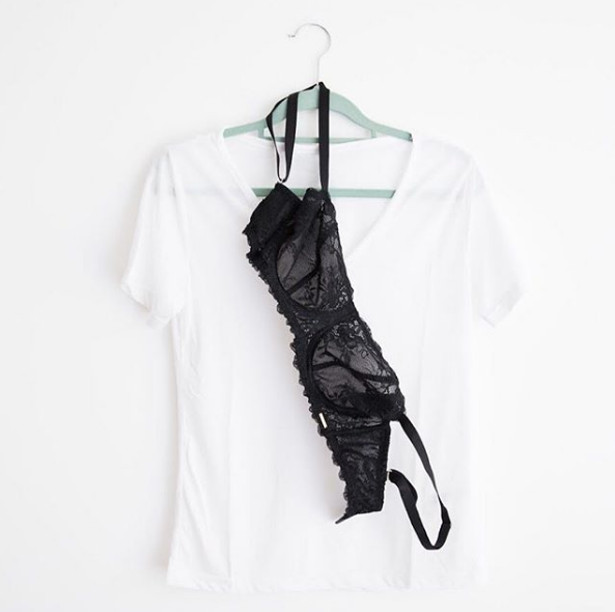 Two Books That Change Lives By Bronwen Sciortino! Keep it Super Simple & The Economy of Enough! They are both available on Amazon
Avalable at :- www.amazon.co.uk/keywords=bronwen+sciortino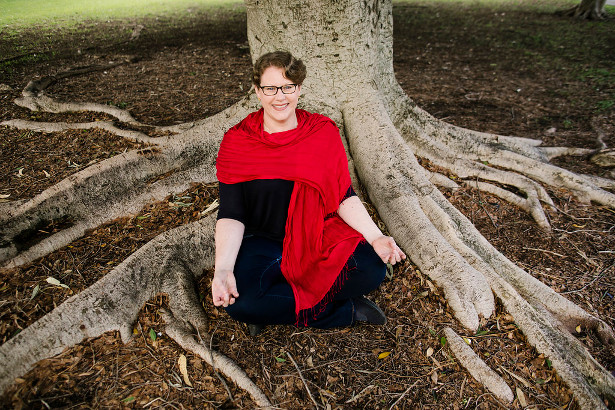 FACEBOOK | LINKEDIN | INSTAGRAM
Keep It Super Simple: Tips from a Recovering Perfectionist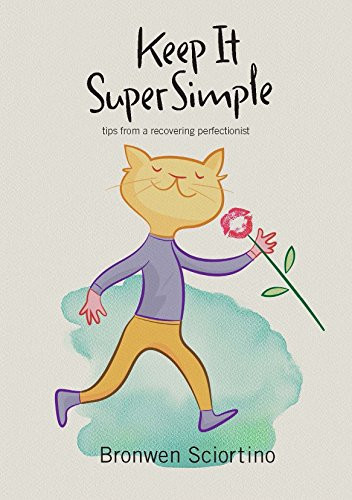 Creating A Simpler Life And Overcoming Overwhelm
Keep It Super Simple – Tips from a Recovering Perfectionist
When it comes to creating a simpler life there's many things that can impact us. This highly engaging book by award winning business woman and author Bronwen Sciortino, offers a brilliantly simple approach to overcoming overwhelm and living a life with less stress and more resilience.
Described as 'chocolate for the soul' …. 'Keep It Super Simple':
– shows you how to live life differently, every day;
– shows you how to find the best ways to recharge YOUR energy so you can stop being exhausted all the time;
– shows you the importance of creating your values, align your life to them & live every day being true to you;
– shows you how to minimise the impact of FOMO & YOLO on your life;
– provides you with simple steps to help you make sure you're doing the things that are aligned with who you are;
– shows you how to step away from stress & live a life that is calm & full of energy;
– shows you how you can easily implement simple steps that empower you in YOUR life;
– gives you confidence that there IS light at the end of the tunnel;
– shows you how to be yourself whilst limiting the impact of shame, guilt & recriminations from others;
– shows you how to understand YOUR path to success so you can boldly step into the thick of YOUR life;
– neatly fits in your bag so you can easily take it with everywhere you go;
– workbook style – space for journaling and recording 'Ah-ha' moments in every chapter;
– you can build on your thoughts, comments & feelings – almost like a diary;
– use it as a reference in every day situations – a little 'how-to-do' that's always with you.
The Economy of Enough: Unlocking the Secret to Happily Ever After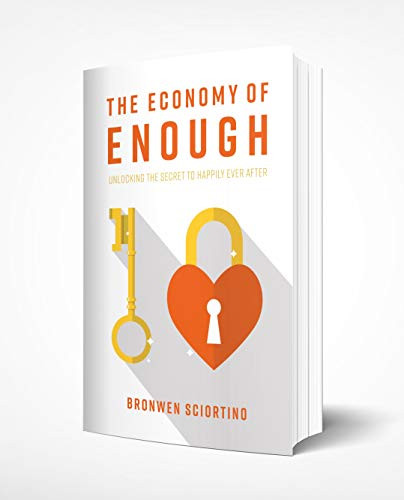 Never put off being kind to yourself again.
What if you could go from feeling like the worst person in the world to stepping into happily ever after?
How about in the time it takes you to read this book?
'You're useless….' 'You're so dumb…' 'How could you be so stupid?'
How many times have you said these things to yourself?
Probably multiple times a day, every day of your life, if this describes how you feel about yourself:
– Never have a kind word for yourself
– Easily find ways you could have done something better
– Have a foreboding sense of resignation that you'll never get anything 'right'
– Hold yourself to much higher standards than everyone else
– Nothing you ever do is 'good enough'
In her latest book, award-winning businesswoman Bronwen Sciortino unlocks the secret to happily ever after and shares practical and easy steps to allow you to experience the same love and commitment you give to everyone around you.
From exhausted to exulted, this book reveals just how easily you can infuse your life with outrageous happiness, love and laughter – using an easy to follow process and with loads of ease and grace.
The world is waiting for you to become the magnificent person you were always supposed to be.
Let's be real. There are no 'miracle' cures that work without applying attention. But there are simple and practical steps you can easily take to move your life in a different direction.
Infused with all the 'downloads' you need to catapult your life differently, The Economy of Enough is the golden nugget you've been waiting for to understand exactly what you need to be happy.
Propose at St Pancras Champagne Bar!
T'is is the season to propose!
95% of proposals happen over the festive season.* As the last stop before a (surprise) romantic trip to Paris and with the longest Champagne bar in Europe, The Searcys Bar at St Pancras is fast becoming the ideal place to propose. To add to the romance, the Champagne Bar is just below the famous 30ft lovers statue 'The Meeting Place', a gentle reminder of the romantic nature of train travel, and Tracey Emin's evocative artwork in bright pink neon: 'I want my time with you'.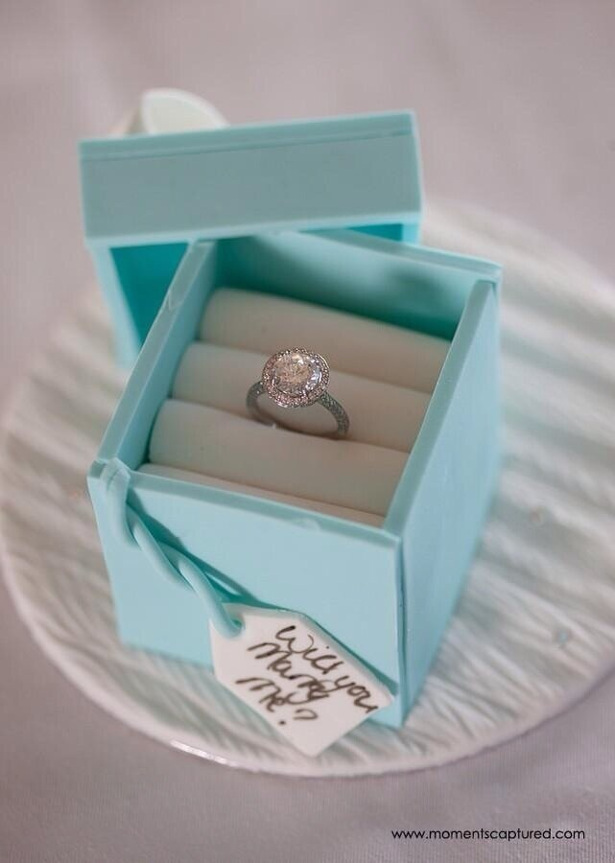 Searcys will give you a helping hand in the proposal department with a new edible engagement ring box to present to your loved one as part of our engagement package. The delicious turquoise ring box is created by purveyors of luxury cakes GC Couture, who regularly supply wedding cakes for 5 star hotels in UK and internationally. Covered in fondant icing, the cake box can be ordered as little as three days in advance, under two different packages: £200 with two glasses of Searcys Selected Cuvée Champagne, or a full package for £265 which includes two glasses of Searcys Selected Cuvée Champagne and a seasonal food platter to share.
*Research from Chillisauce – luxury hen and stag event specialists and published in County Wedding Magazines. While the majority of weddings take place in the summer months, most of the proposals are likely to happen over December and January.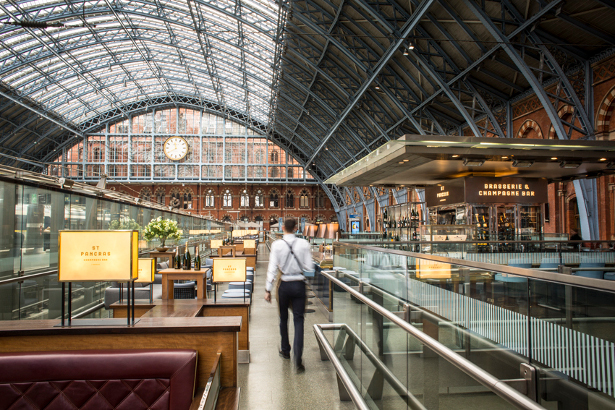 Gifts for Her
From Micro Scooters
Whether she's a city slicker, a fitness fanatic or girl about town – you'll find her the perfect set of wheels at Micro Scooters. Why not make it extra special and have it personalised with her name too?
*click on the images below for the hi-res version*
*select A4 landscape before printing this email*
Matt Black Flex Deluxe
£204.95
Matt Black Flex Deluxe
£204.95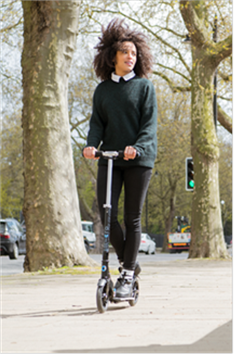 Berry Flex Deluxe
£204.95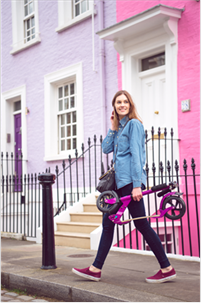 Berry Flex Deluxe
£204.95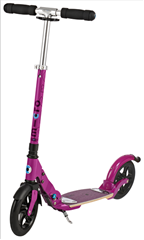 Micro White
£184.95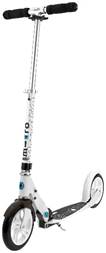 Micro White
£184.95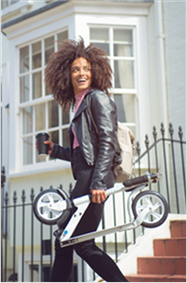 5 golden rules for safe scooting:
· Always make sure children wear a helmet, particularly if scooting near roads.
· Make sure that children are seen in the dark evenings, by wearing a reflective jacket or strip and by attaching a light to the scooter.
· Always check that the scooter is in good working condition.
· It is advisable to ensure that children can be heard by attaching a bell to the scooter.
· Young children are often unaware of basic rules of the road and need constant vigilance on the part of the parent or adult with them to make sure that they do not scoot too fast on pavements and always keep away from the edge of the road and other pavement users. They need to be reminded always, to dismount from their scooters and stop, look and listen when crossing the road.
About Micro Scooters:
Micro Scooters UK was founded in 2006 by two mums, Anna Gibson and Philippa Gogarty, after they discovered how much easier it was to get from A to B with their young children using tough, lightweight scooters instead of buggies.
The Scoot Safe campaign, set up by Micro Scooters in 2012, is the country's leading resource for promoting safe scooting in schools.
Thanks to their durability, performance and safety, as well as their fun designs, Micro Scooters has won more awards than any other scooter brand and has become the UK's market leader – recent award wins include a Junior Design award, an Independent Best Buy and Mumsnet Rated badge.
Micro Scooters sell scooters for people of virtually any age – from one year-old toddlers to grandparents – everyone from Jamie Oliver to Hugh Jackman has been spotted with one!
Micro Scooters are widely available at leading retailers, both in store and online, as well as at www.micro-scooters.co.uk.

  Give her the gift of Fine Art… Independent Artist and Designer Holly Jade O'Leary… a stylish sportswear and athleisure range. www.hollyjadeoleary.com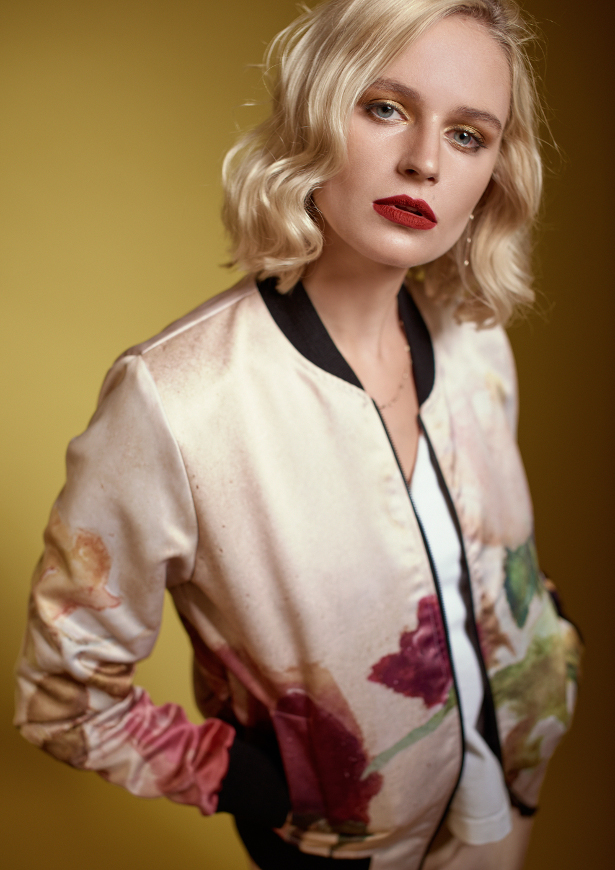 TWITTER | FACEBOOK | LINKEDIN | PINTEREST | INSTAGRAM
Holly Jade O'Leary is an independent artist and designer with a stylish sportswear and athleisure range featuringher fine art designs, responsibly made in London.
She has exhibited at Sketch during London Fashion Week September 2018, and also previously exhibited at St Andrews University.
From the Incandescent Rose satin bomber jackets, to the Rocaille Angels sweatshirt and satin leggings her designs support an active lifestyle with high quality, mid range homeware, gifts and athleisure.
Please find below a fashion selection of her most popular designs photographed by Duncan Telford.
1. Incandescent Rose Luxury Bedding Sets from £123.00
In sumptuous ruby coloured roses, pink and opulent gold, with a hint of azure blue sky, the Incandescent Rose fine art illustrations add a jewel like ambience to your bedroom. Feel like a goddess, as the romantic colours and classical floral art lend gorgeous style and glamour to your home.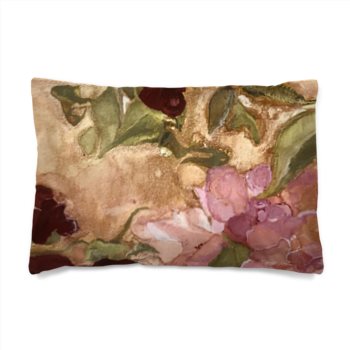 2. Incandescent Rose Luxury Journal from £29.00
A beautiful gift for your loved ones. Hand bound and filled with 80 ivory paper pages, the Rocaille Angels journal is perfect for documenting your travels, recipes or even dreams. Covered in a beautifully soft Monroe satin fabric with metal capped corners, the surface has a slight sheen and all over luxury, premium feel.
3. Incandescent Rose Notebook from £12.00
Gift a fine art notebook. In the 17th and 18th century, angels, putti and cherubim were widely used in ornamentation and architecture. The luxury notebook is available from A6 – A4 size, with fine art plain or lined paper.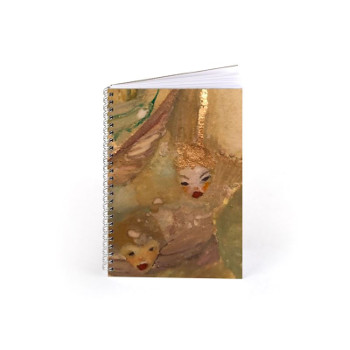 4. Incandescent Rose Occasional Chair £390.00
The Incandescent Rose occasional chair features a fine art illustration of a temple filled with light spilling against a garden filled with roses which has previously exhibited within The Fairy Emporium at Sketch in September 2018.
The classical art chair will add sumptuous elegance and style to any room.
The occasional chair is created from FSC certified, responsibly sourced beech wood, and covered in fire rated ChiChi Furnishing Velour fabric that's super soft and smooth. Made by hand in London, bespoke to order and ready within 5 days of order.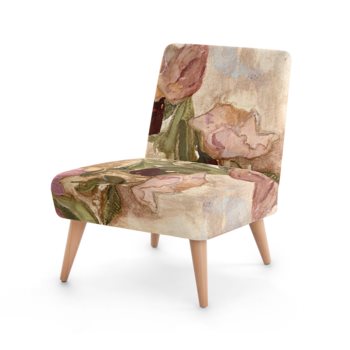 5. Rocaille Angels (2017) Bespoke framed fine art prints from £175.00
A fine art print of the watercolour, ink and gold leaf original which exhibited at Sketch in September 2018, depicting a neoclassical fantasy tableaux.
An abundant flora and fauna of vines, vases, fairy characters and cherubim draw parallels with the significance of the architecture which enfolds cities and dwellings, lifting the mind of the inhabitants. A golden moon floats in the foreground, whilst the central role of the bridge transports the viewer into a ocean filled with waterlilies and aquatic life, lending aesthetic enchantment.
The Rococo Angels is printed on Innova fine art etched paper and double mounted in Ivory Powder and New Cream. The frame is FSR ® Oak with a golden laquer stain finished, and measures 115 mm deep making a glamorous statement piece on any wall.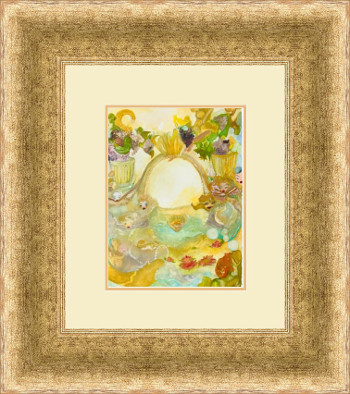 6. Incandescent Rose Jewellery Box £79.00
In sumptuous ruby coloured roses, pink and opulent gold, with a hint of azure blue sky, the Incandescent Rose fine art illustrations add a jewel like ambience to your bedroom. Feel like a goddess, as the romantic colours and classical floral art lend gorgeous style and glamour to your home.
Store your diamonds and pearls in the Incandescent Rose jewellery box. Available in 2 sizes, and both feature a removable tray with 3 compartments, designed to keep you organised. The exterior and interior lining is a sultry suede style felt fabric, providing extra protection against scuffs and scratches. Add a touch of luxury to dressing rooms and help elevate boutique window displays with an elegant jewellery box.
Available in a small or medium size, in Swan Bloom, Vintage Rose, Pink Candy, Golden Sunrise or Black.
7. Incandescent Rose Satin Bomber Jacket £87.00 Ladies Size UK 4 – UK16, Mens XXS (32 " – 34″) to XXL (46″ – 49″)
Ladies
Mens
A rose garden is painted against an azure, gold and rose gold metallic sky.
This high quality, stylish satin bomber jacket features a black satin lining. The jacket is made by hand in London.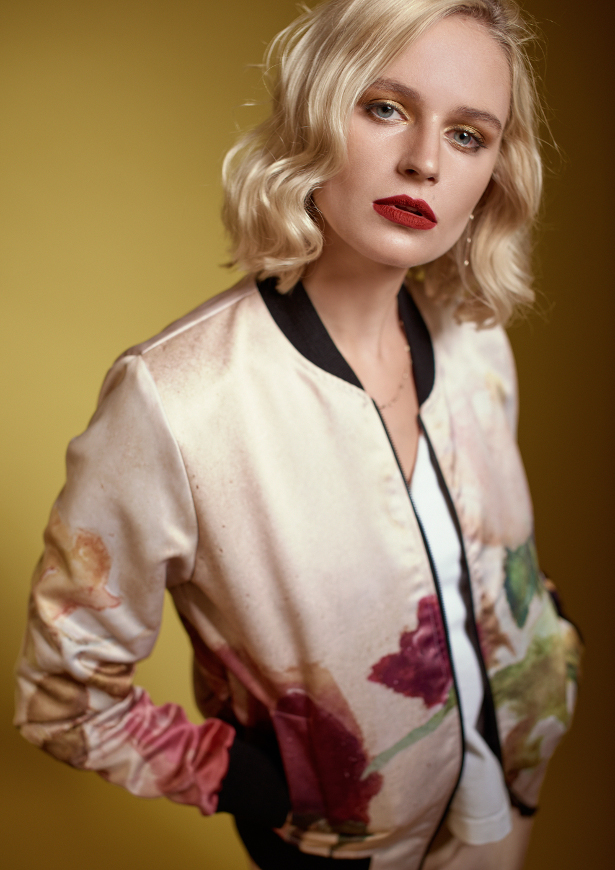 6. Incandescent Rose Leggings £34.00 Size UK4 – UK 16
Fine art rose garden botanical illustrations are painted against an azure, gold and rose gold metallic sky.
This high quality, stylish silky lycra leggings are capri length. Made in London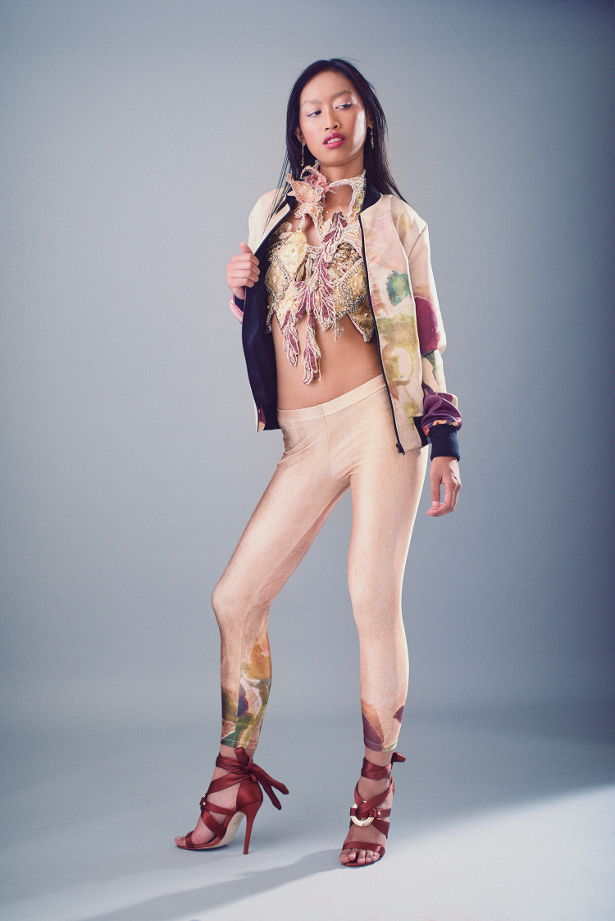 7. Rocaille Angels Sweatshirt £46.00 XXS (32″ – 34″) to XXL (46″ – 48″)
The Rocaille Angels sweatshirt features Sicilian style putti and cherubim popular in 17th and 18th century design and ornamentation. The sweatshirt is created from soft cotton jersey and offers a bright, playful and stylish addition to add character to your everyday active wear.